Brief: Best Full-Size Mattresses
Introduction:

Focuses on the significance of selecting the right full-size mattress for health and well-being.
Full-size (double bed) mattresses suit various needs, including dormitories and large spaces.

Top 5 Best Full-Size Mattresses:

Layla Hybrid Mattress (10/10): Flippable, antimicrobial, excellent edge support, good for various sleepers, 120-night trial, 10-year warranty.
Saatva Classic Mattress: High durability, spinal zone technology, suitable for back pain.
Brooklyn Bedding Bowery Hybrid Mattress: Gel memory foam, affordable, good for all sleepers.
Nectar Memory Foam Mattress: Ideal for back pain, conforms to body shape, breathable cover.
Amerisleep AS3: Hybrid, plant-based Bio-Pur® layer, medium-firm, suitable for combo sleepers.

Buyer's Guide:

What is a Full-Size Mattress: Typically measures 60 x 80 inches, popular for comfort and affordability.
How to Pick the Best Full-Size Mattress:

Firmness: Scale from 1-10, varies for different sleepers.
Sleep Position: Choose based on back, side, or stomach sleeping preferences.
Mattress Materials: Options include memory foam, innerspring, latex, and hybrid.

Conclusion:

Importance of choosing the right full-size mattress for individual needs and preferences.

FAQs:

Full-size dimensions, suitability for couples, lifespan, bed types used, suitability for children, effectiveness for back pain, replacement frequency.
A mattress is one of the most important purchases you'll make. Among other things, it can affect your health and well-being. A full-size mattress is intended for a full-size bed. Such a mattress is also often called a double bed since most double beds are around this size. Larger full-size mattresses are also used as single beds in dormitories and other large spaces.
Full-size mattresses come in many different styles and materials. Sometimes it becomes challenging to choose the best full-size mattress. Here, in this article, I provide you the information about what things to consider while buying the best mattress for your bed. I also provide my list of the best full-size mattresses on the market. So let's deep into the fascinating mattress world.
---
Top 5 Best Full-Size Mattresses
Get up to $200 off
The Layla Hybrid is a flippable model with a soft side and a firm side.

Super soft fabric breathable cover with integrated handles for easy flipping.

This mattress provides excellent edge support, rapid cooling and will form an antimicrobial barrier that resists odor-causing bacteria and keeps you sleeping fresh.
Trial period: 120 night

Warranty: 10 year

Shipping:
Free Shipping

Firmness:
Soft – 4/10, Firm – 7/10

Price range: $$$$$

Type: Hybrid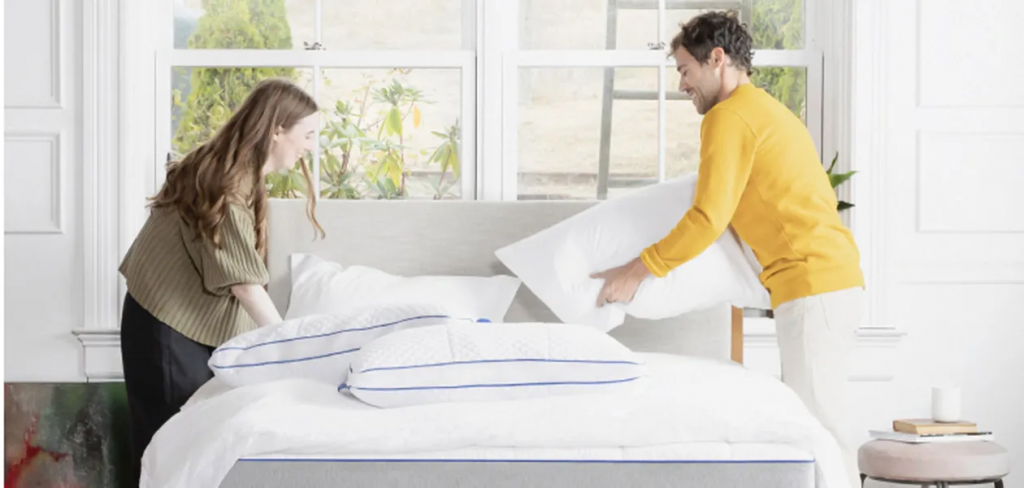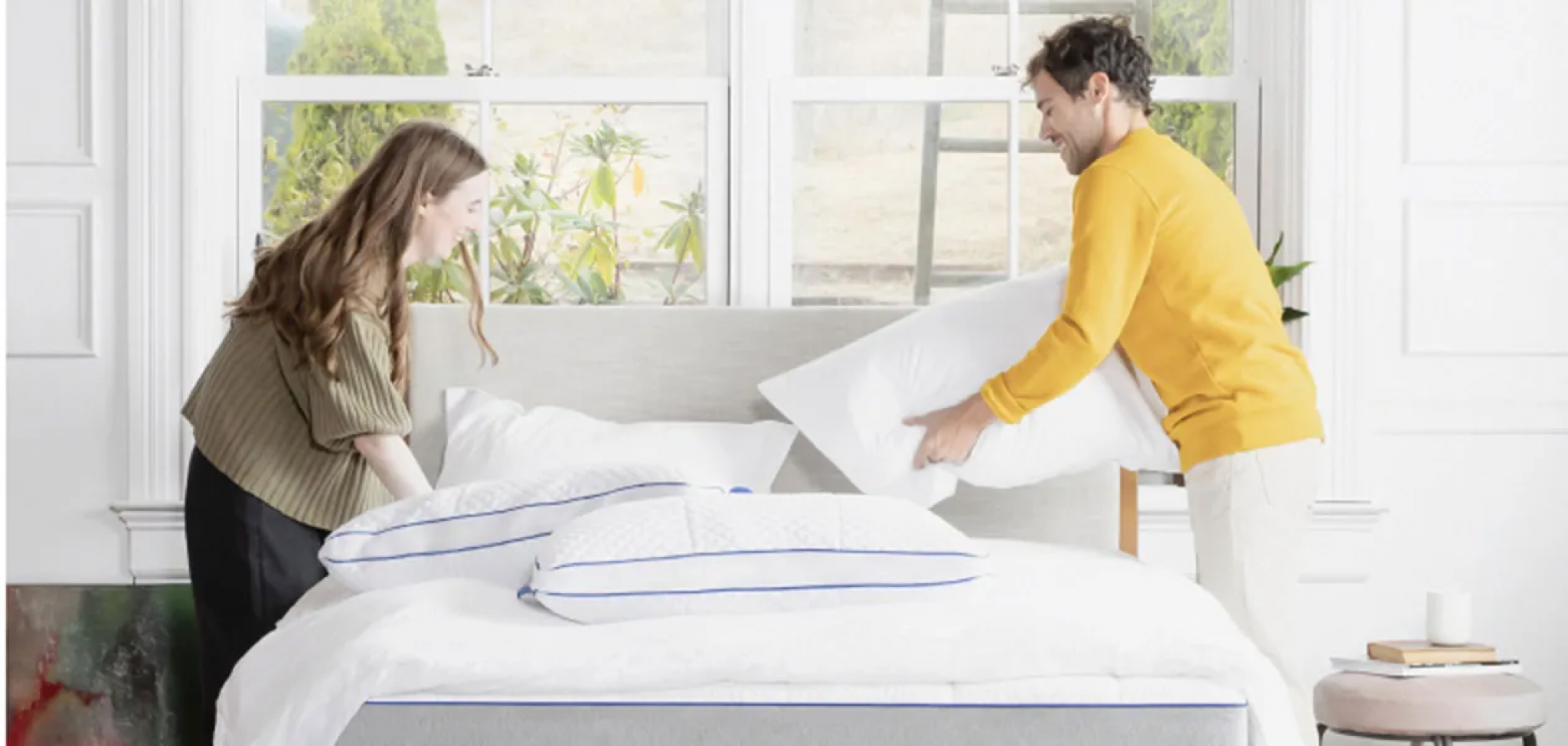 ---
Best Full-Size Mattresses Reviews
Saatva Classic Mattress
Best Overall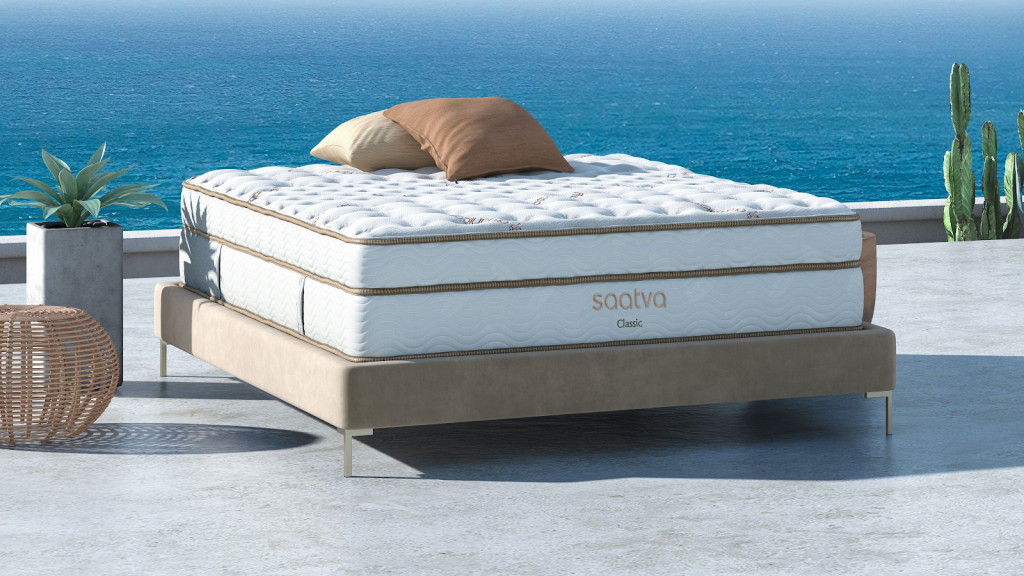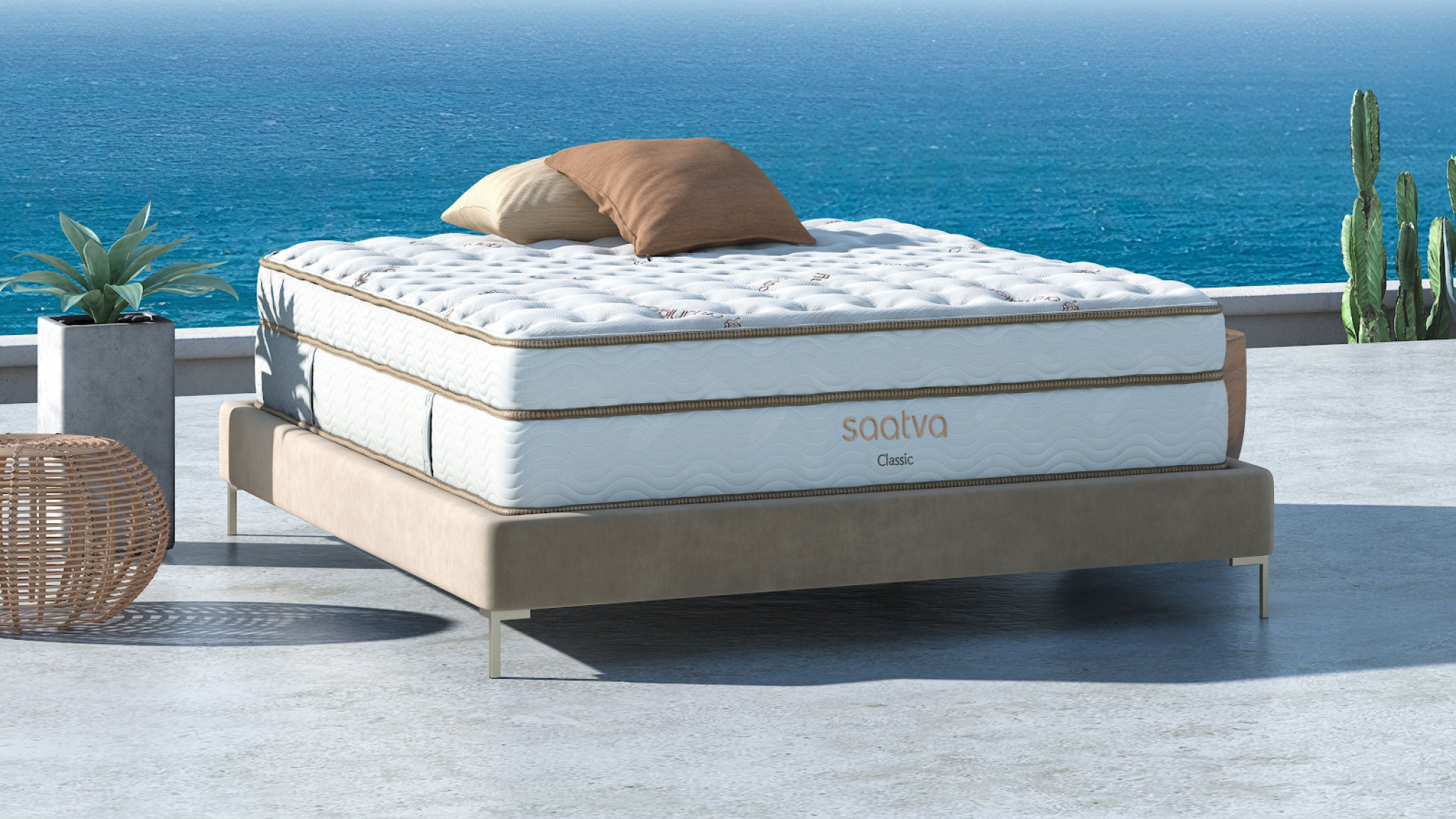 Saatva Classic mattress is a mattress of high quality and durability, with a back and joint pain relief system that makes it an ideal choice for those who suffer from a bad back.
The mattress features a patented spinal zone technology, a 3-inch layer of euro pillow top that adds to the comfort, and a 5-layer construction that includes individually pocketed coils, a tempered coil base, and durable edge support. Finally, all of this is topped with a breathable plush cover that provides the right amount of support for the hips and back while you sleep. If you suffer from a bad back or are generally uncomfortable when you sleep, the Saatva Classic mattress is what you need to make your life a little.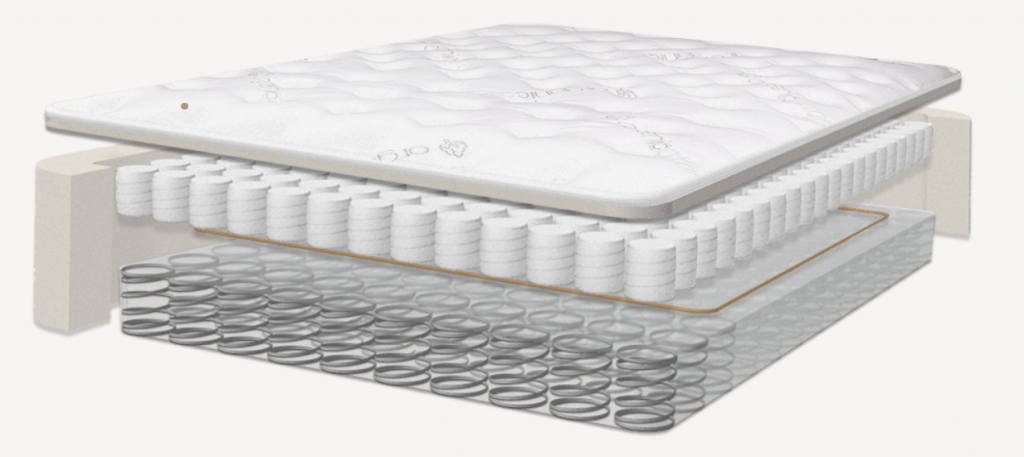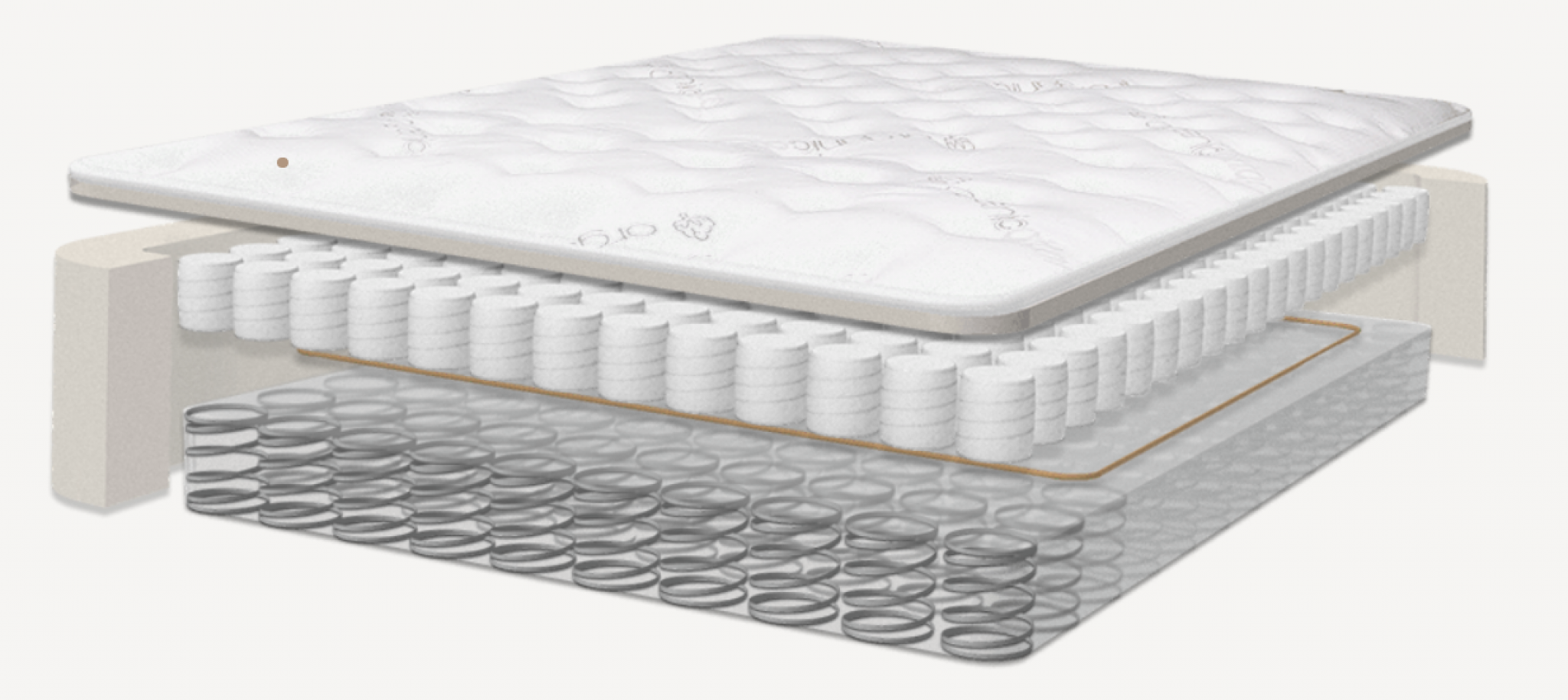 The mattress is available in firm and plush options, and it is possible to combine them with each other and with the cover to create a bed that is firmer or softer than the original one. The mattress offers a 180-night trial period, and it is delivered free of charge in the US.
What I Like:
The Saatva Mattress is a hybrid innerspring mattress with layers of foam and coils that provide a balanced combination of comfort, support, and durability.
The mattress has a supportive coil system that responds to your body's natural pressure points, thanks to the patented Spinal Zone technology.
With the Saatva Mattress, you get the comfort and support you want in a mattress.
---
Brooklyn Bedding Bowery Hybrid Mattress
Best Value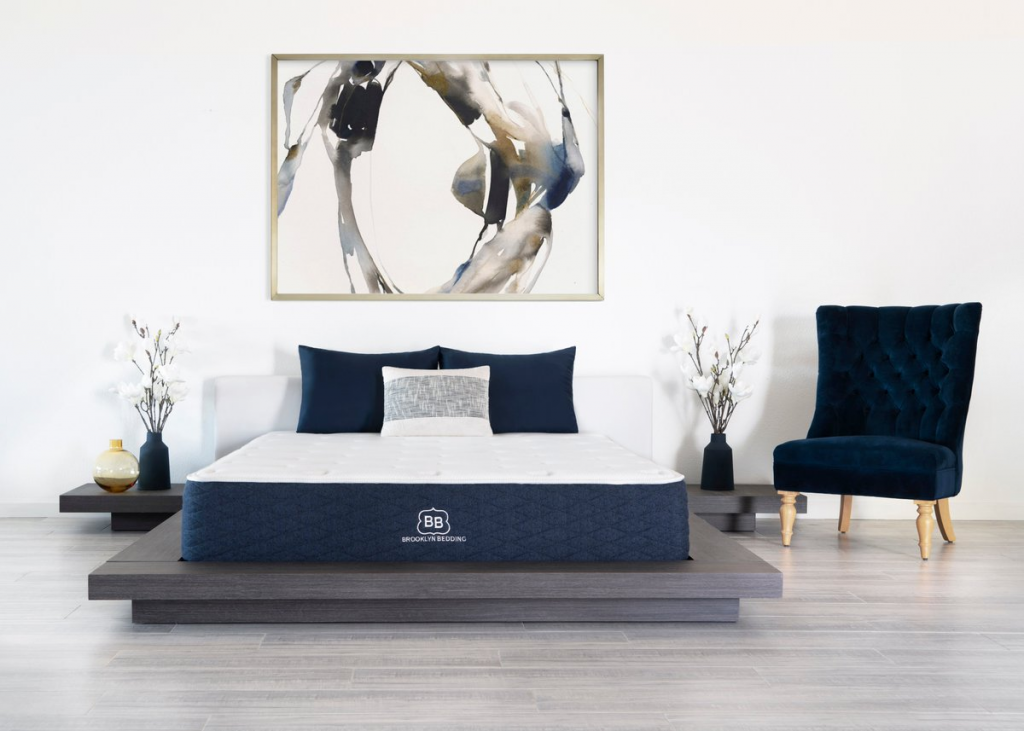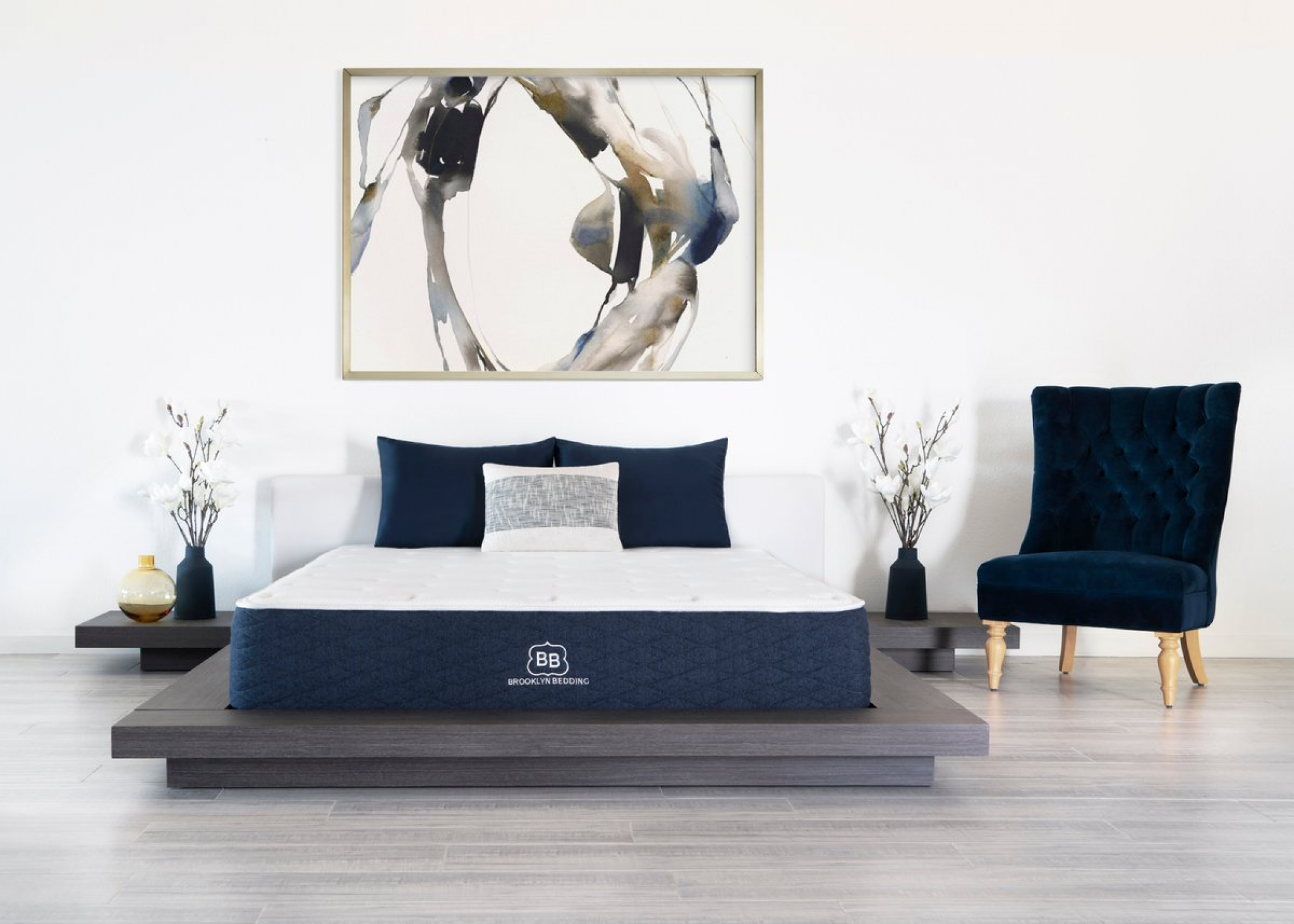 The Brooklyn Bedding Bowery mattress is a top-quality, comfortable, and affordable product. Made in the United States, the Bowery has been designed with both customers and the environment in mind.
The 1" layer of gel memory foam differs from the traditional memory foam in that it is a firmer, more supportive foam known for its ability to relieve pressure points and align the spine. It also dissipates heat more effectively than traditional memory foam.


The Bowery's 2" layer of comfort foam – composed of gel particles and micro-encapsulated air – offers support for sleepers of all sizes and densities. The 6" base of individually wrapped coils provides plenty of support while remaining more affordable than the firm.
What I Like:
The Brooklyn Bedding Bowery Hybrid Mattress is a medium-firm mattress that adds a little more oomph than a basic innerspring mattress.
This Brooklyn Bedding Bowery Hybrid Mattress is a very comfortable mattress on the whole. The gel memory foam layer ensures that the body's pressure points are protected from harm by dispersing weight evenly. Simultaneously, the open-cell technology helps the mattress breathe, keeping you cool and comfortable all night.
---
 Nectar Memory Foam Mattress
Best for Back Pain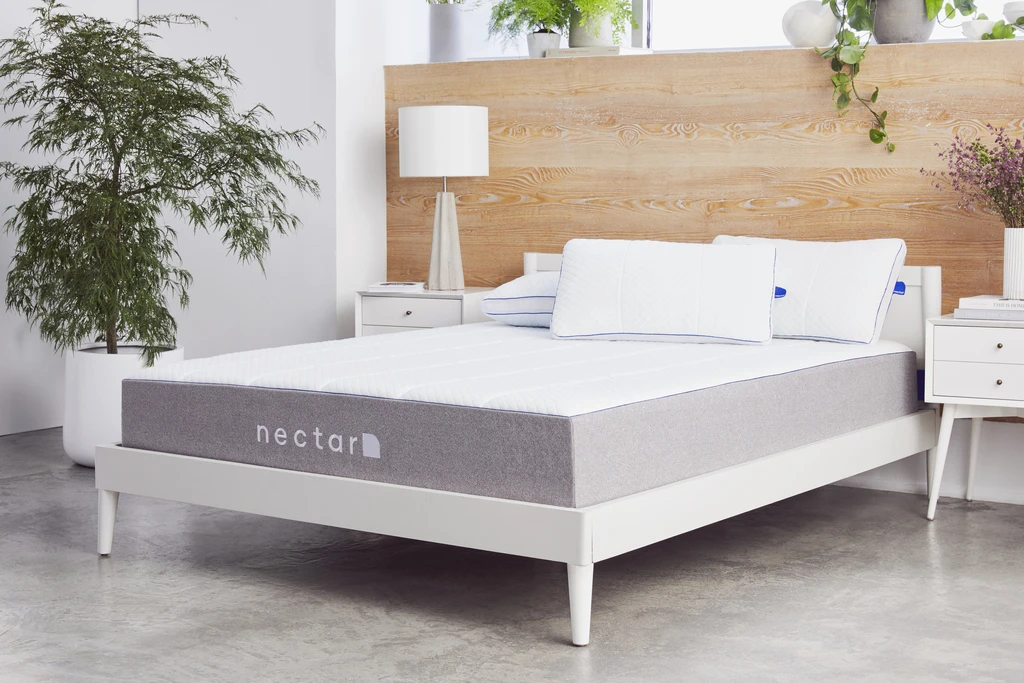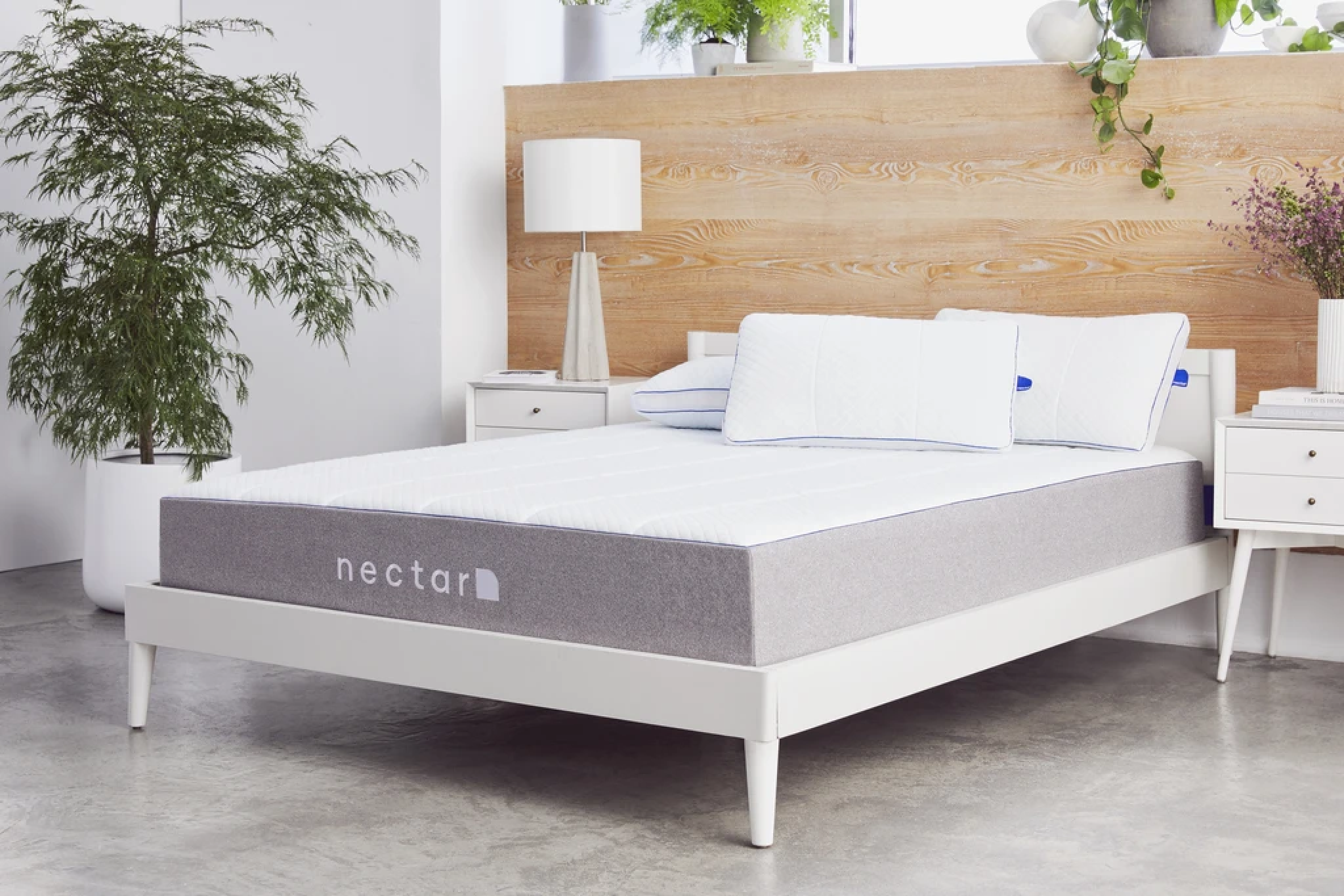 Nectar is the most basic model, though it still offers some incredible benefits. It comes with a soft, breathable cover and a memory foam mattress that adjusts to everyone's body type and sleeping position.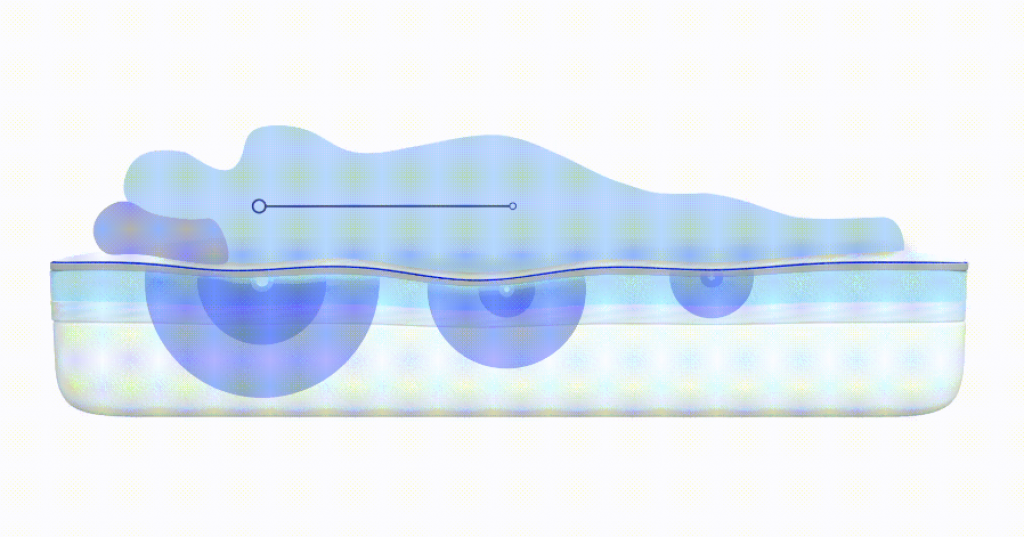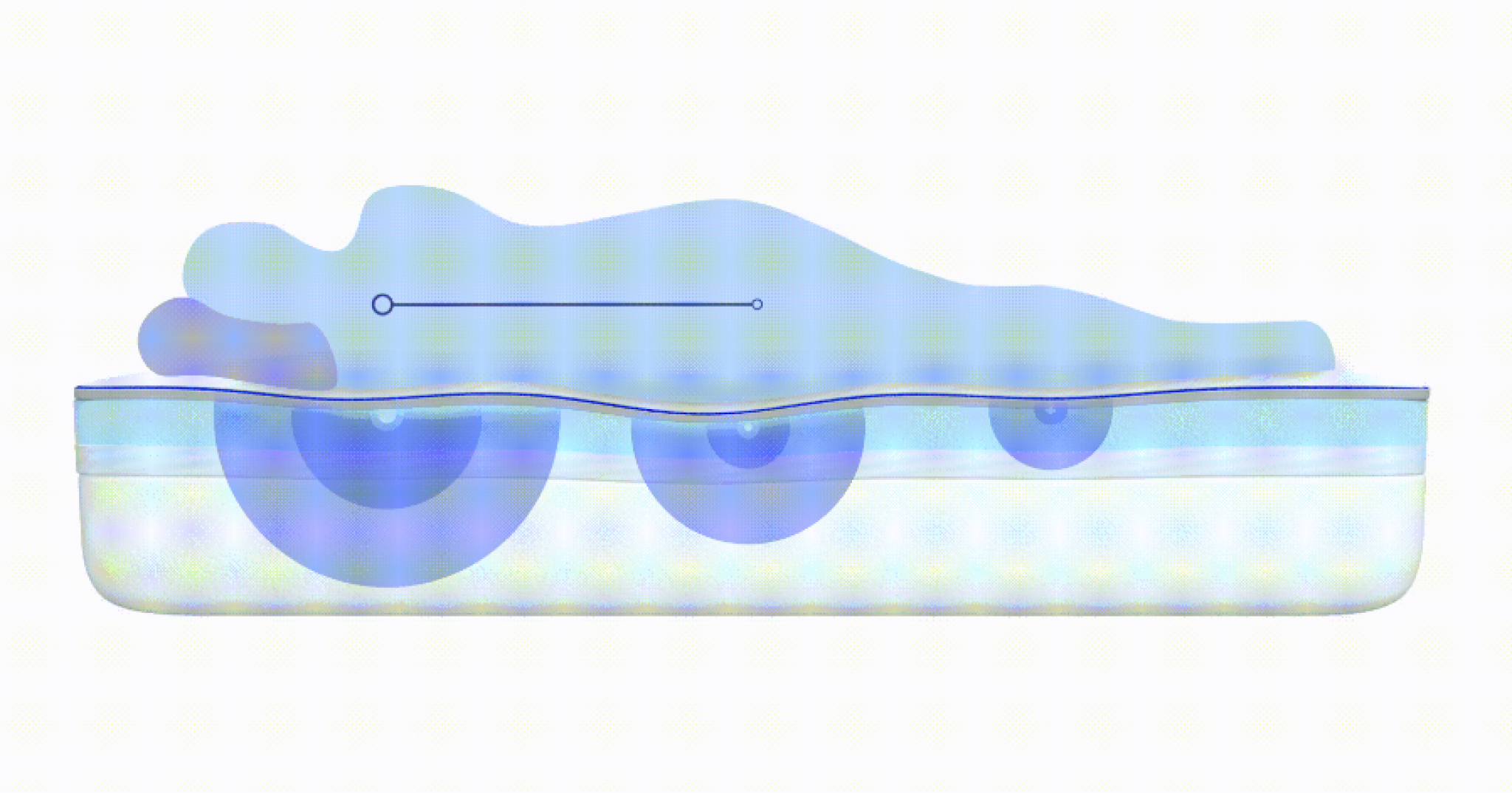 The memory foam conforms to the body and its unique shape, providing even weight distribution and optimal support. The mattress provides proper spinal alignment and body support while contouring the curves of the body. The mattress offers excellent pressure relief, which helps the sleeper to get a whole night's rest. The Nectar mattress is the perfect solution for those who have trouble sleeping at night.
What I Like:
Nectar helps you settle into cool, conforming comfort that won't bottom out or compromise support.
This is a comfortable mattress that will not bottom out, so you won't be left sleeping on a box spring mattress.
This product is designed to be breathable, and the Nectar mattress cover is made of Tencel.
---
Amerisleep AS3
Best for Combo Sleepers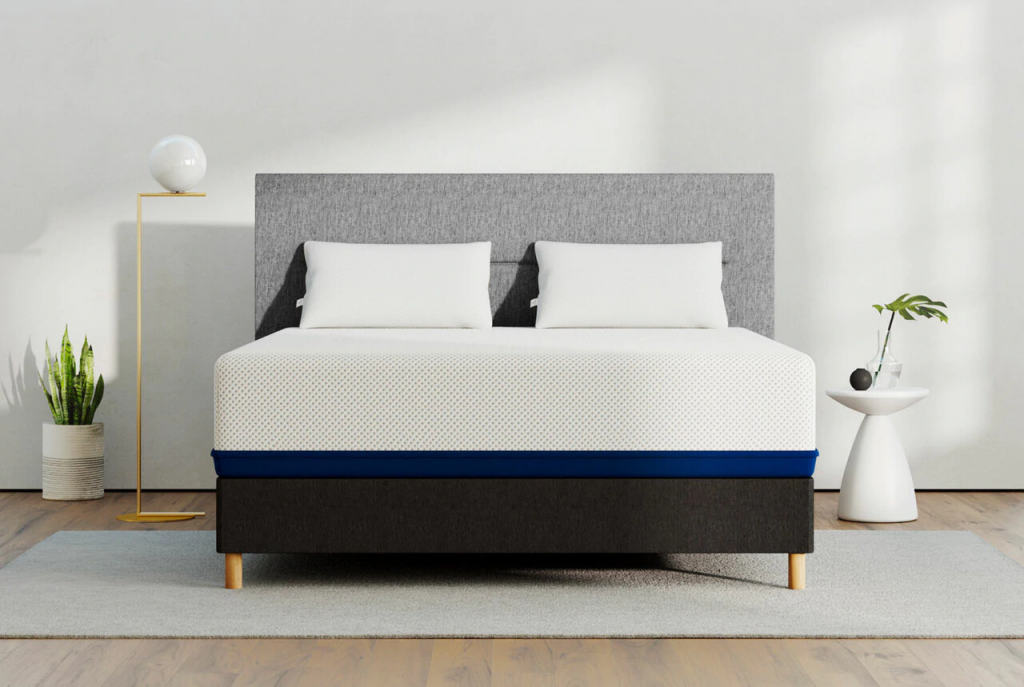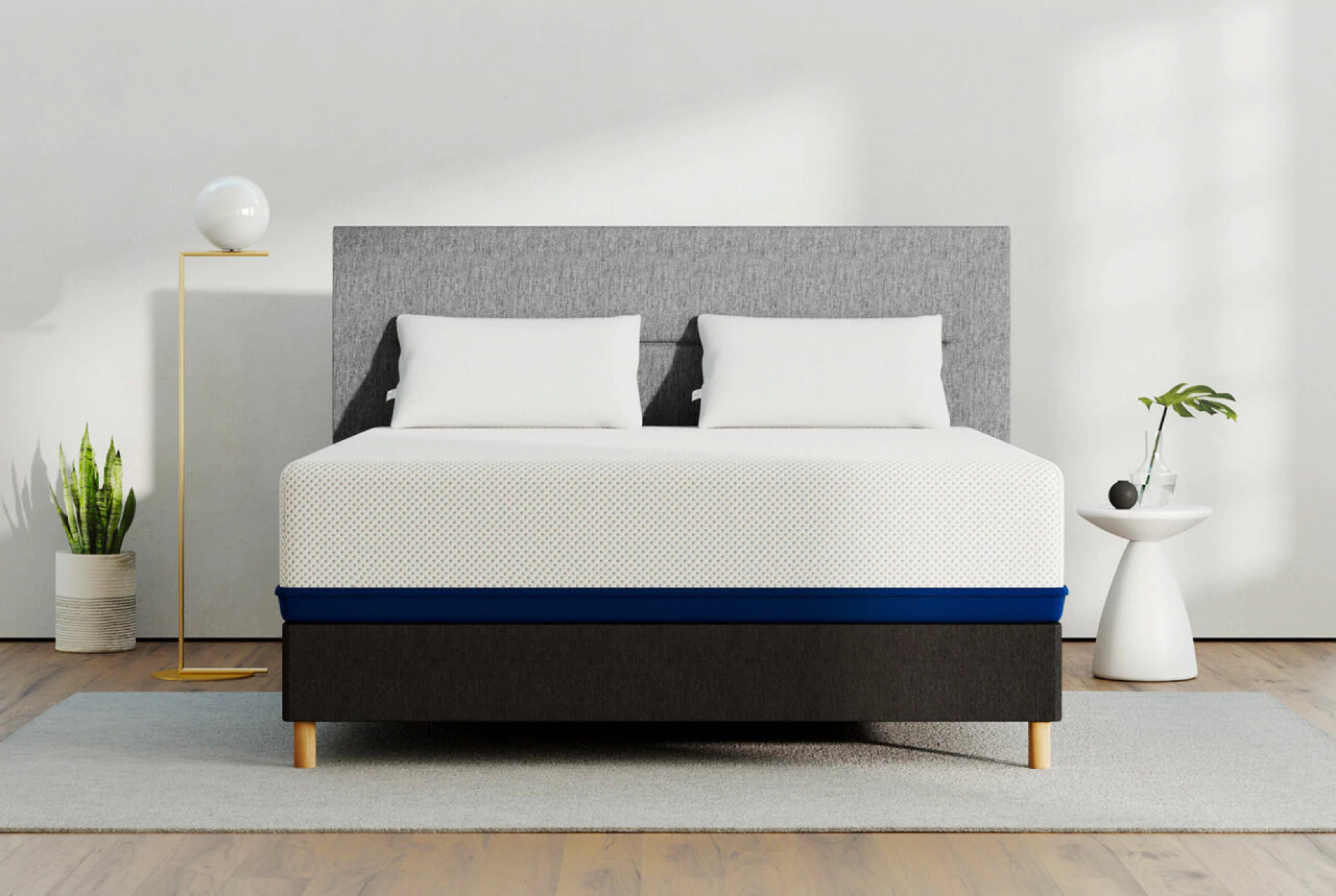 Amerisleep AS3 is a hybrid mattress that has been designed to give you the best of both worlds: the firm support of a memory foam mattress that is made even more comfortable by the addition of an innovative plant-based Bio-Pur® layer. This material is made from soybean oil and is designed to keep you cool throughout the night so that you don't wake up feeling hot and sweaty, a common problem with memory foam mattresses.
The AS3 from Amerisleep is an excellent mattress that's a great option for anyone who wants a memory foam mattress's features without the need to invest in a more expensive all-foam design.


This product has a medium-firm feel and a medium-thick comfort layer. The pressure relief is excellent, which should suit people who sleep on their back, side, or stomach. The mattress is very responsive to movement due to its foam construction, which will allow for a more active night's sleep. The Bio-Pur® material is highly breathable, and beneficial for people who like to sleep at a cooler temperature.
What I Like:
The top layer of the Amerisleep AS3 comprises a plant-based material called Bio-Pur®, which is designed to offer a unique level of comfort unlike anything else on the market.
The mattress is breathable, and temperature neutral with a unique level of giving that is more responsive than traditional foam.
---
Layla Hybrid Mattress
Best Two-Sided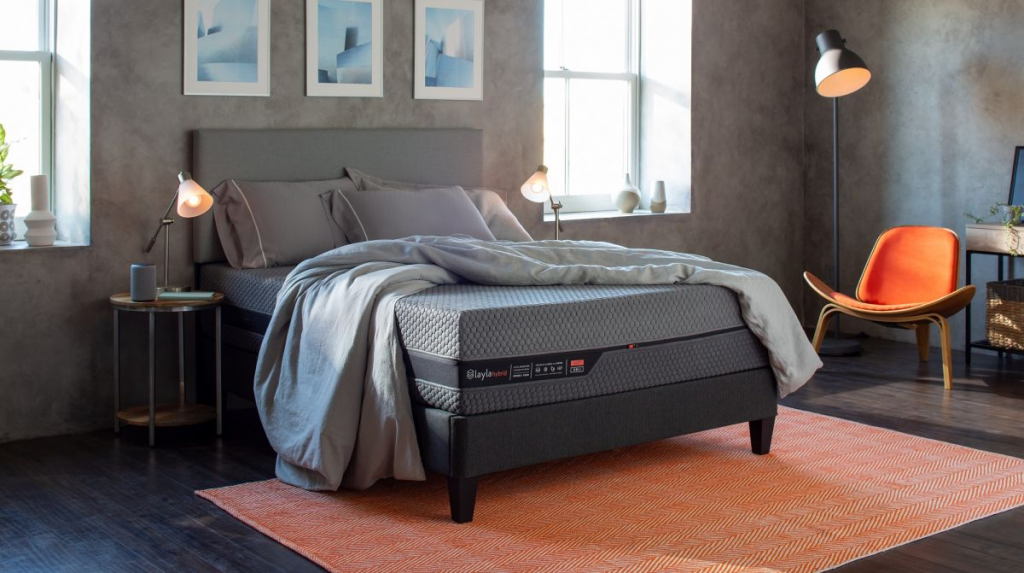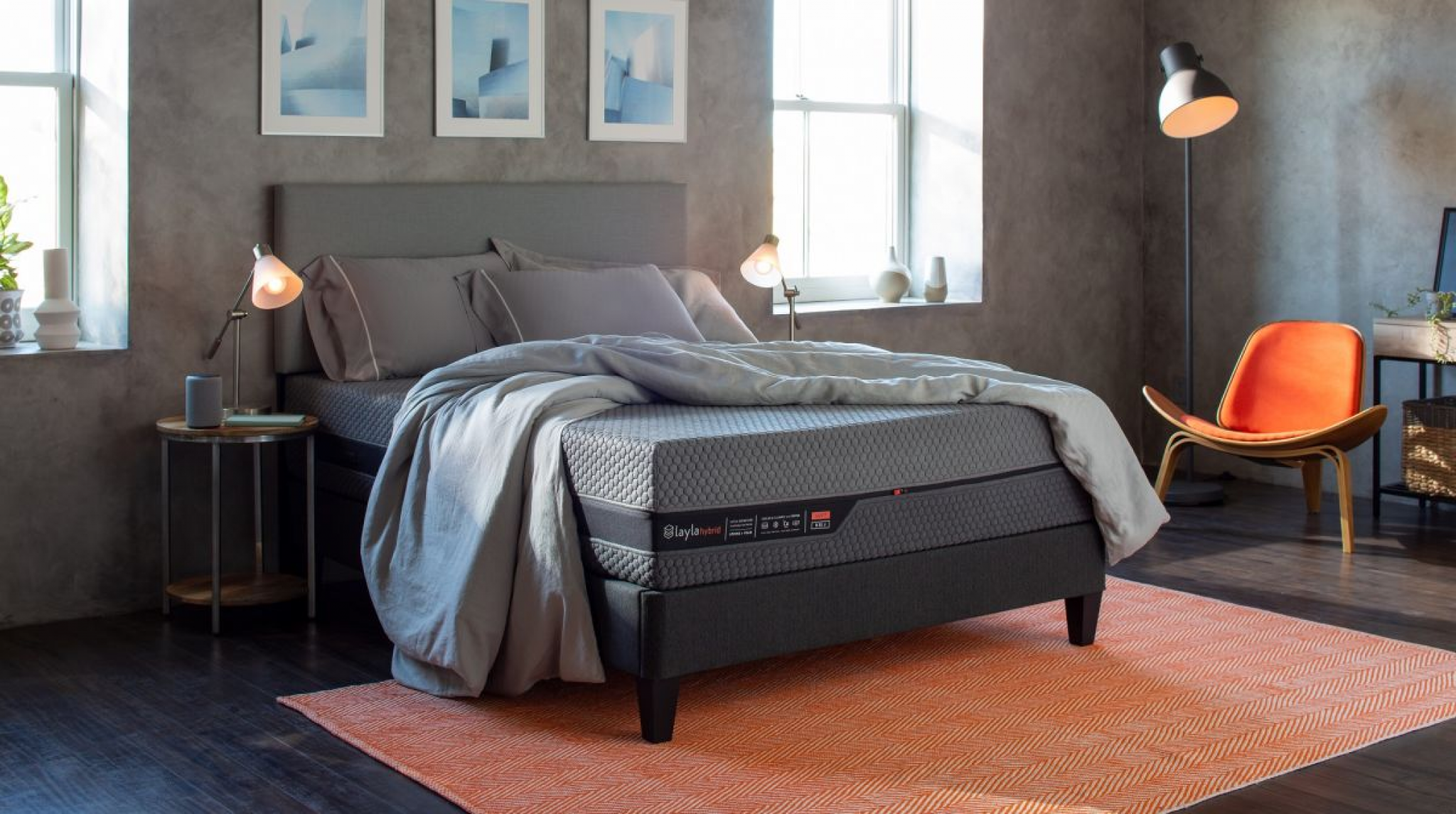 A well-known online mattress company makes the Layla Hybrid mattress. This bed is made from 3 layers of foam, with a total of 7 inches of foam. The mattress aims to bring you a comfortable sleep experience. The product is made with a soft fabric cover, gel-infused memory foam, Airflow support foam, and a 6-inch support base.
This Layla Hybrid mattress is excellent for all types of sleepers. It suits side sleepers because of its gel-infused memory foam at the comfort layer. The bed will also be good for back sleepers because of its firm side with maximum durability and premium body support.


The Layla Hybrid Mattress comprises three layers of foam and a mixture of individually wrapped coils and foam. The foams used in this product are certified and made without ozone depleters, PBDEs, TDCPP or flame retardants, mercury, lead, heavy metals, formaldehyde, phthalates regulated by the Consumer Product Safety Commission, and low VOC (Volatile Organic Compound) emissions for indoor air quality.
What I Like:
This is genuinely comfortable, perfectly balanced, and customizable to your specific preferences.
Layla Hybrid Mattress is available in multiple sizes and comfort levels, each with an innerspring system and foam encasement.
The mattress has a breathable cover with micro-ventilation to allow air to pass through, keeping you cool while you sleep.
---
Buyer's Guide
Buying a full-size mattress can be an overwhelming experience. There are so many choices out there, but memory foam mattresses and innerspring mattresses are among the most popular. This guide covers both basics, so you can compare them and figure out which one is best for you!
---
What Is A Full-size Mattress?
A full-size mattress is a popular choice for a variety of people. From college students to parents of young children, those who choose a full-size mattress typically look for comfort and affordability. Usually, a full-size mattress is what you would think: a mattress measuring a full 60 by 80 inches. The standard mattress size is designed to fit a standard (full) size bed, usually between 60 and 80 inches long and up to six feet wide.
If you're in the market for a new full-size mattress and you're not sure how to choose the right one for you, read on! You may be surprised by what you learn!
---
How To Pick The Best Full-Size Mattress
There is a lot to consider when it comes to mattresses when deciding on the best mattress for you. When you are buying a mattress, you are essentially purchasing a product that you will be using every day for the rest of your life. You may think a mattress is just a mattress, but that is not the case. If you really want to find the perfect bed for you, you need to do your research and know what you are buying. Here are a couple of things to consider before purchasing the best full-size mattress.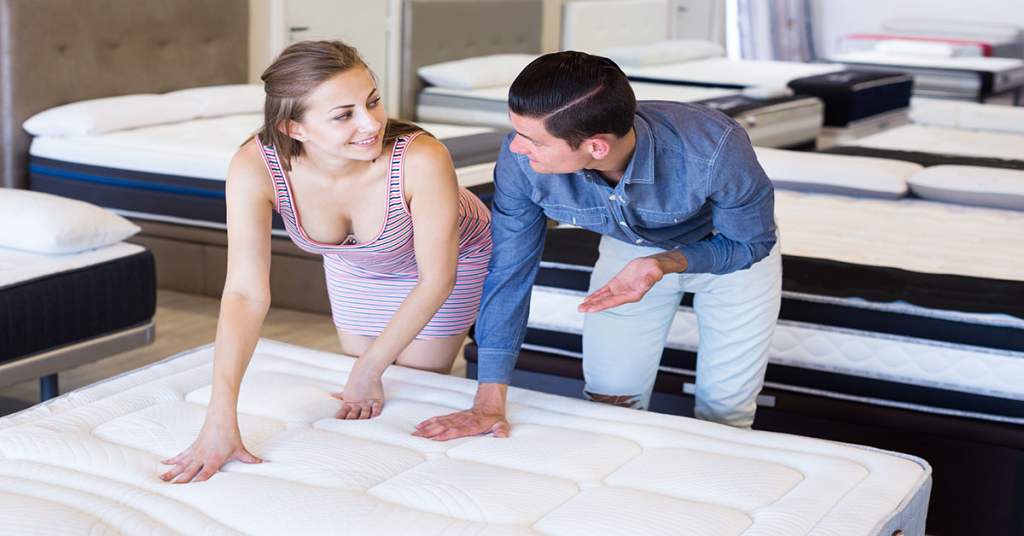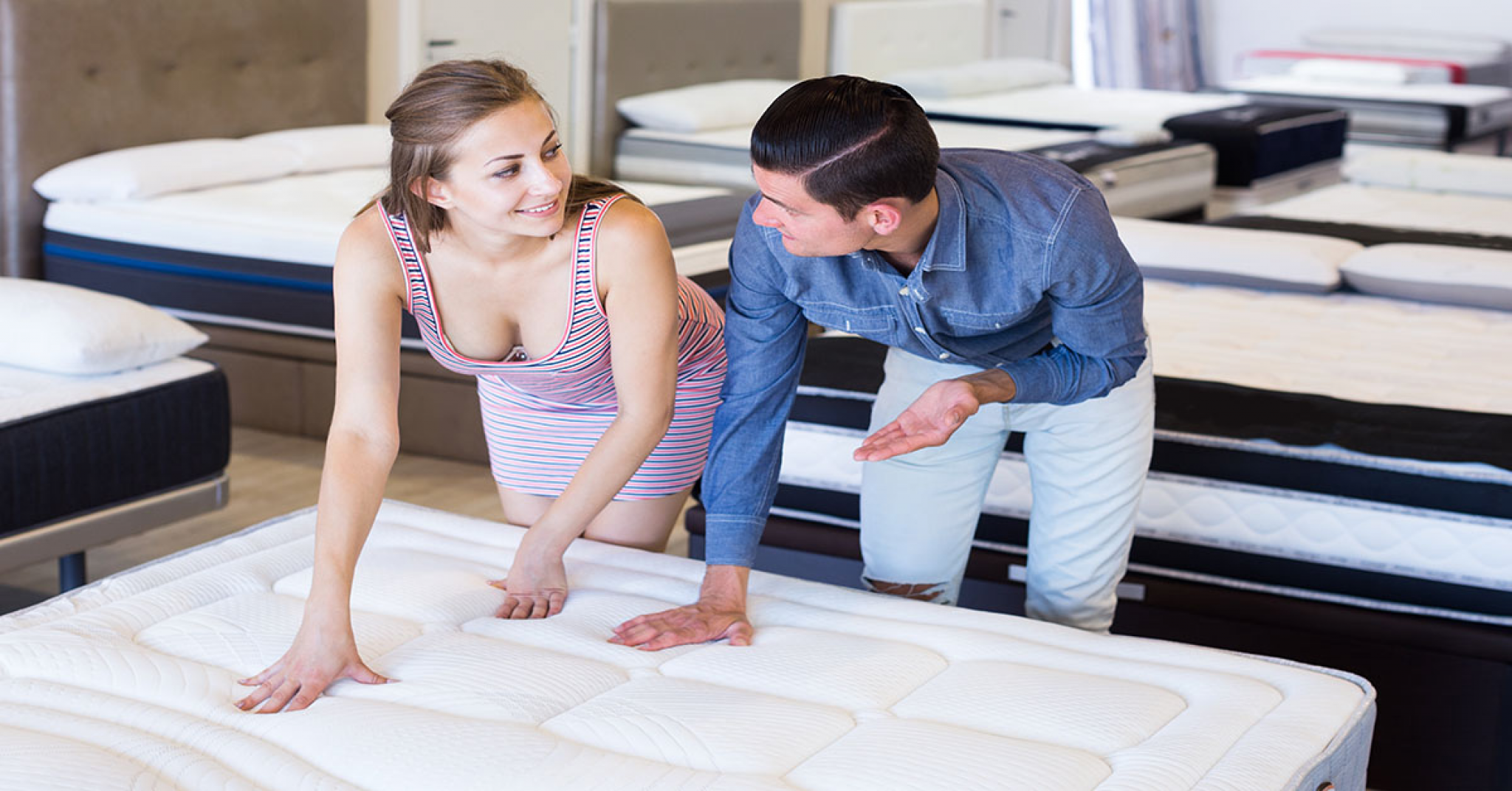 Firmness
Mattresses come in a variety of different firmness levels to fit the preferences of different sleepers. A mattress's firmness is affected by the density of the foams used in the bed, how much air is incorporated, and the type of foams used.
The firmness is usually measured on a scale of 1 to 10, where 1-3 is a very soft mattress, 4-6 is medium softness, and 7-10 is a firm mattress.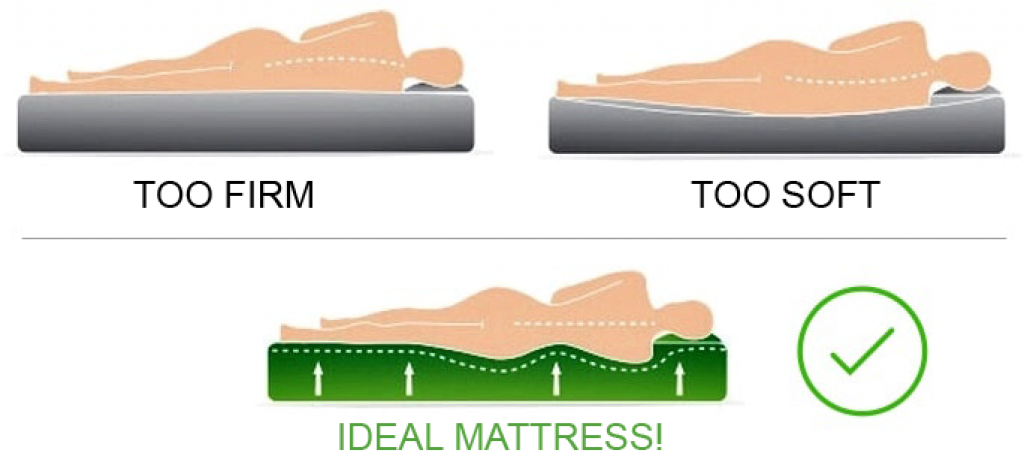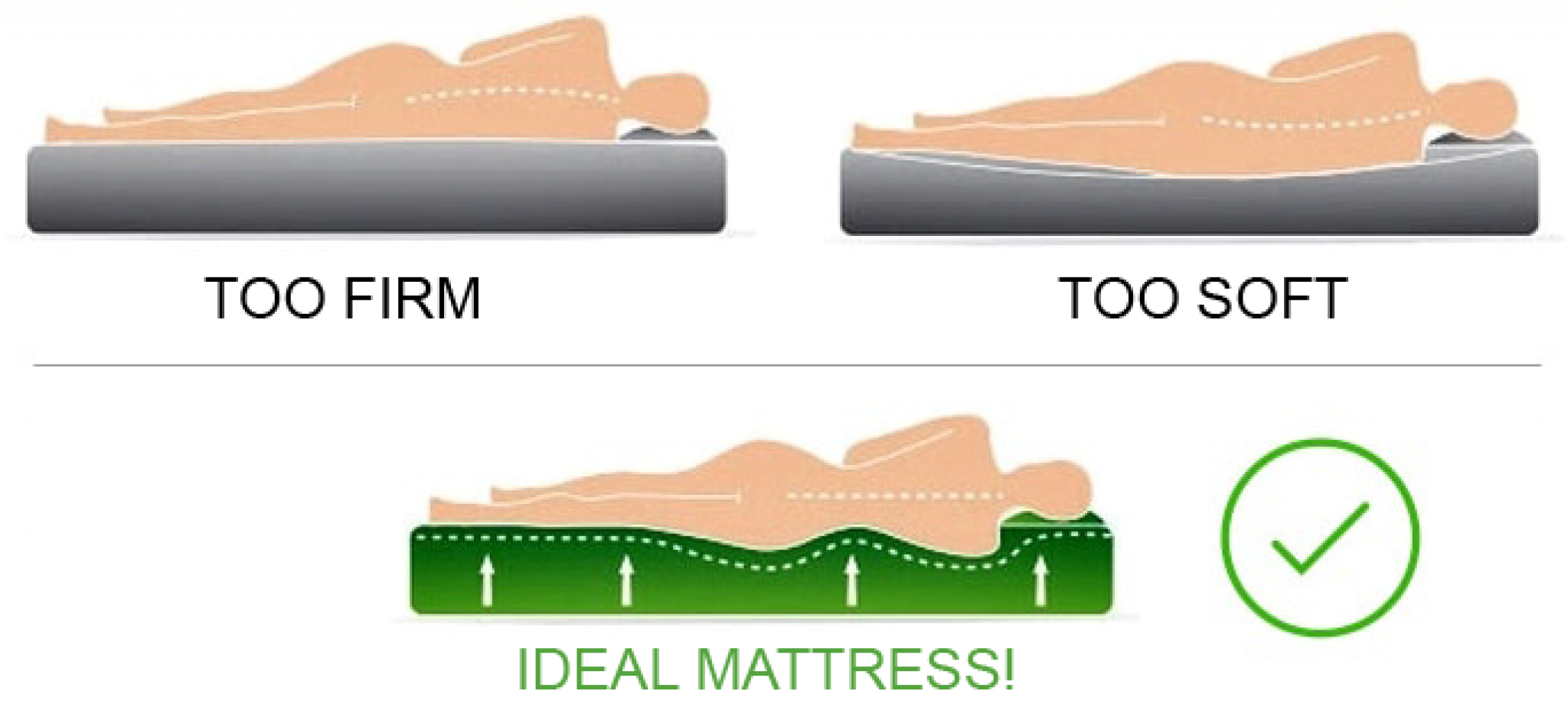 Sleep Position
There are many different ways in which you can sleep. Some people sleep on their back, others on their side, and some even on their stomachs. But sometimes, you might find that none of those positions are comfortable for you, so you have to change. The main types of sleeping positions are back, side, and stomach. The sleeping position you choose can affect your sleep quality and your health, so it is important to choose carefully. You should also choose the mattress according to your sleeping position. This will provide you with the perfect sleeping experience.
Individual needs vary, but as a general rule, back sleepers need mattresses on the firmer side, while side sleepers and stomach sleepers need mattresses on the softer side. Back sleepers need firmer mattresses to keep their spines in alignment, while side and stomach sleepers need more forgiving and supportive mattresses.
---
Mattress Materials
Consumers decide on mattress materials on their needs, comfort, and preferences. In other words, mattresses are made with many different materials to ensure the best support, comfort, longevity, and a great night's sleep. The only problem is that products come in all different types of materials, ranging from memory foam, latex, innerspring, air, and even water, making it hard to decide what type is right for you.


Memory Foam Mattress
Memory foam is known for its ability to relieve pressure on parts of the body that contact the mattress. This is because memory foam has a high density and offers a more consistent support level than traditional innerspring mattresses. The ability of memory foam to provide even support and relieve pressure means that it is often recommended for people who suffer from back pain or other types of aches and pains.
Innerspring Mattress
Innerspring mattresses, also known as conventional mattresses – are the most common type. They are typically made of metal coils that are enclosed in fabric or treated cotton. Most people think of innerspring mattresses when they think of mattresses. Innerspring mattresses have a greater variety of support levels than other mattress types. Their coils can be adjusted to provide soft, medium, or firm support.
Latex Mattress
Latex mattresses have been gaining popularity in recent years as a healthy, environmentally friendly alternative to traditional innerspring mattresses. While it's true that latex is made from rubber trees, it's also a natural and renewable resource that requires no pesticides or herbicides to grow. In addition, many latex mattresses are now produced with recycled natural latex, meaning they're not just "green" but carbon negative.
Hybrid Mattress
Much has been made in recent years of the concept of combining two different materials to achieve the best of both worlds. If you're in the market for a mattress, you should know about the hybrids that are now available. The first thing you should know is that a hybrid is a mattress that's two-thirds springs and one-third foam or latex. However, in some cases, the top layer is not foam. It can be a combination of gel and memory foam.
---
FAQ
What does 'full-size' mean when referring to a mattress?
Full-size mattresses measure 54 x 75 inches, slightly larger than a twin-size mattress.
Are full-size mattresses suitable for couples?
Yes, full-size mattresses are suitable for couples, though they may prefer a queen or king-size mattress for the extra space.
How long do full-size mattresses last?
Generally, quality full-size mattresses will last between 5-8 years with proper care, such as regular rotation and avoiding moisture/liquid contact.
What type of beds are used with full-size mattresses?
Standard full-size mattresses are most commonly paired with a frame that can support the mattress. Platform beds, box springs, and bed slats are the most common types of bed frames used with full-size mattresses.
Are full-size mattresses suitable for a child's bedroom?
Yes, full-size mattresses are suitable for a child's bedroom, though a twin-size mattress may be more suitable for a smaller child.
Are full-size mattresses good for people with back pain?
Yes, full-size mattresses are often good for people with back pain, depending on their specific needs and preferences. Proper mattress support and firmness are important factors in relieving back pain, as well as good posture while sleeping.
How often should I replace a full-size mattress?
Full-size mattresses should be replaced every 5-7 years, depending on the mattress's quality and how much it is used. Replacing a mattress at the end of its lifespan is important, as it can help provide the necessary support and comfort needed while sleeping.
---
The Bottom Line
In this article, I have covered how to choose a mattress for the best full-size mattress. You should be able to find at least one type that fits your needs and budget. If you want to be sure, you could try a few brands, but don't feel pressured to buy the first one you attempt. Keep in mind that different people like different styles, so if one mattress isn't right for you, maybe another will be.