Mattresses can be a difficult topic for most people. There are so many different models, brands, and sizes that it can be overwhelming trying to find the right one. Take the Nectar mattresses, for example.
Nectar offers a lot of size options, a couple of different degrees of firmness to choose from, and they even have an option that allows you to choose your own firmness level, but how does all of that add up? Is it a good choice? Well, our Nectar mattress review is going to try and find that out.
---
Top 3 Nectar Mattresses
#1
Nectar Memory Foam Mattress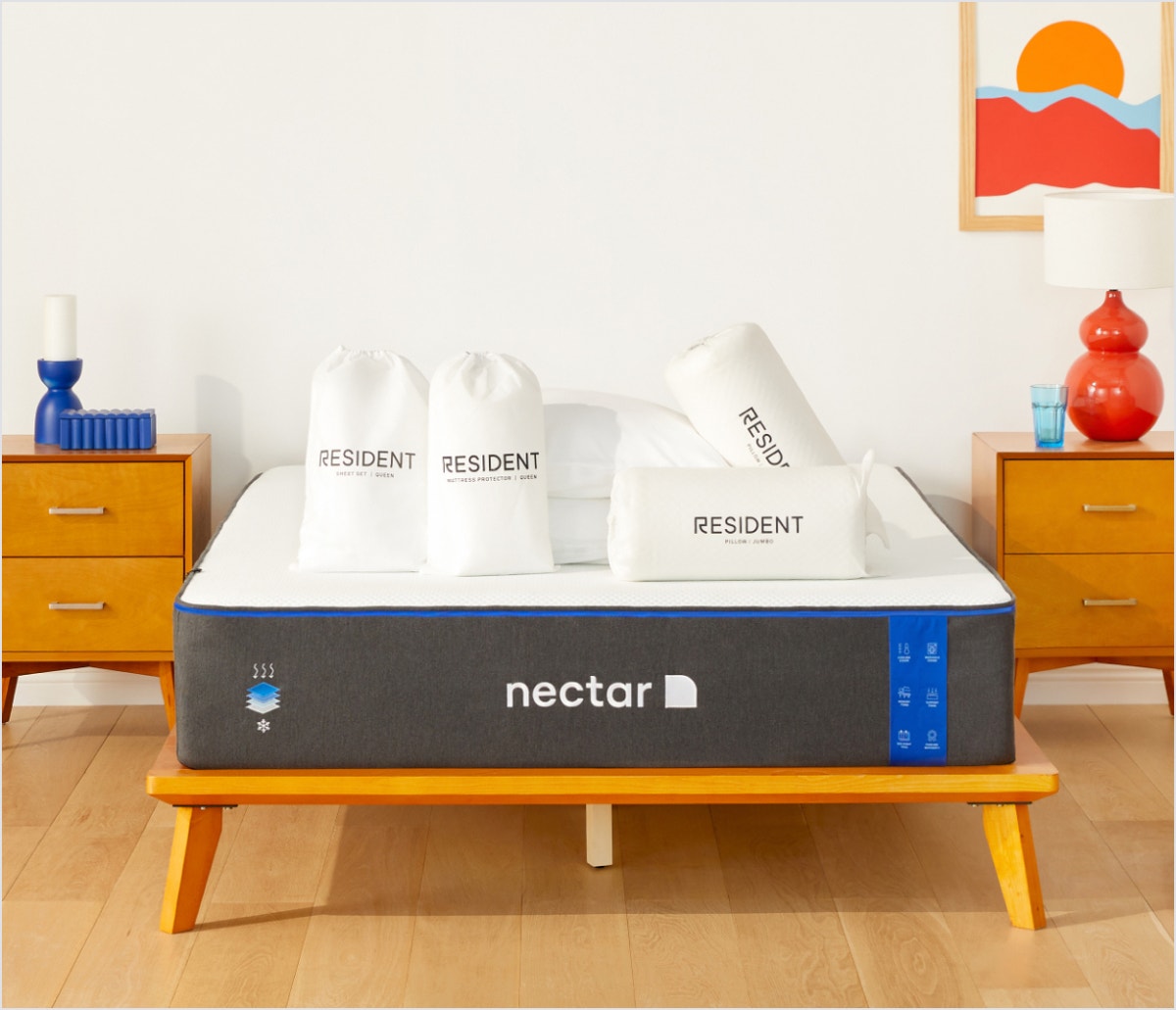 Get $100 Off
Nectar Memory Foam Mattress is designed to help you sleep cool, comfortable, and quietly without disturbing your partner.

It is sourced and crafted from premium materials yet still more affordable than competitors.

The cool-to-the-touch quilted breathable cover helps keep your sleeping temp regulated.
Trial period: 365-Night Home Trial

Warranty: Forever Warranty™

Shipping:
Free Shipping & Return

Firmness:
6,5/10

Price range: $$$$

Type: Foam
We recommend this mattress for the following sleepers:
Get $100 Off
---
The Nectar mattress is a memory foam mattress that offers a lower price point than many other comparable mattresses without sacrificing quality.
The primary materials used to produce the Nectar are foam and gel foam. The foam is chosen for its responsiveness and pressure relief qualities, while the gel foam is chosen for its cooling and temperature control properties.
A good mattress is one of the best investments you can make in your health. And, since you spend one-third of your life sleeping, you'll want to make sure that investment is a sound one.
But sifting through the thousands of mattress options out there can be overwhelming, and you may not have the time to test all the mattresses on your own. That's where we come in. In this blog post, we give you the lowdown on the Nectar mattresses, along with the details on how to get them at the best price.
---
Nectar Mattresses Reviews
Nectar Memory Foam Mattress
Best Overall
Nectar mattress is one of the most popular products on the market. With five layers of foam and a 365-night sleep trial, the mattress has become a favorite among new-age consumers.
The Nectar Memory Foam Mattress is a 5-layer mattress that combines premium materials to provide a contouring and comfortable feel. The top layer of a Tencel™-Poly Blend cover provides excellent breathability.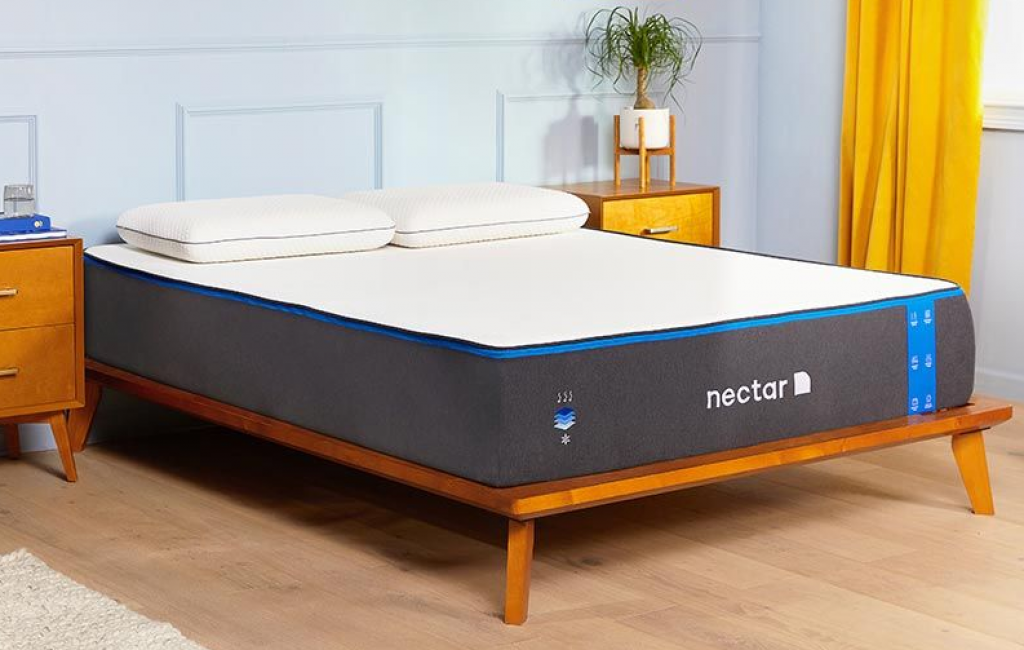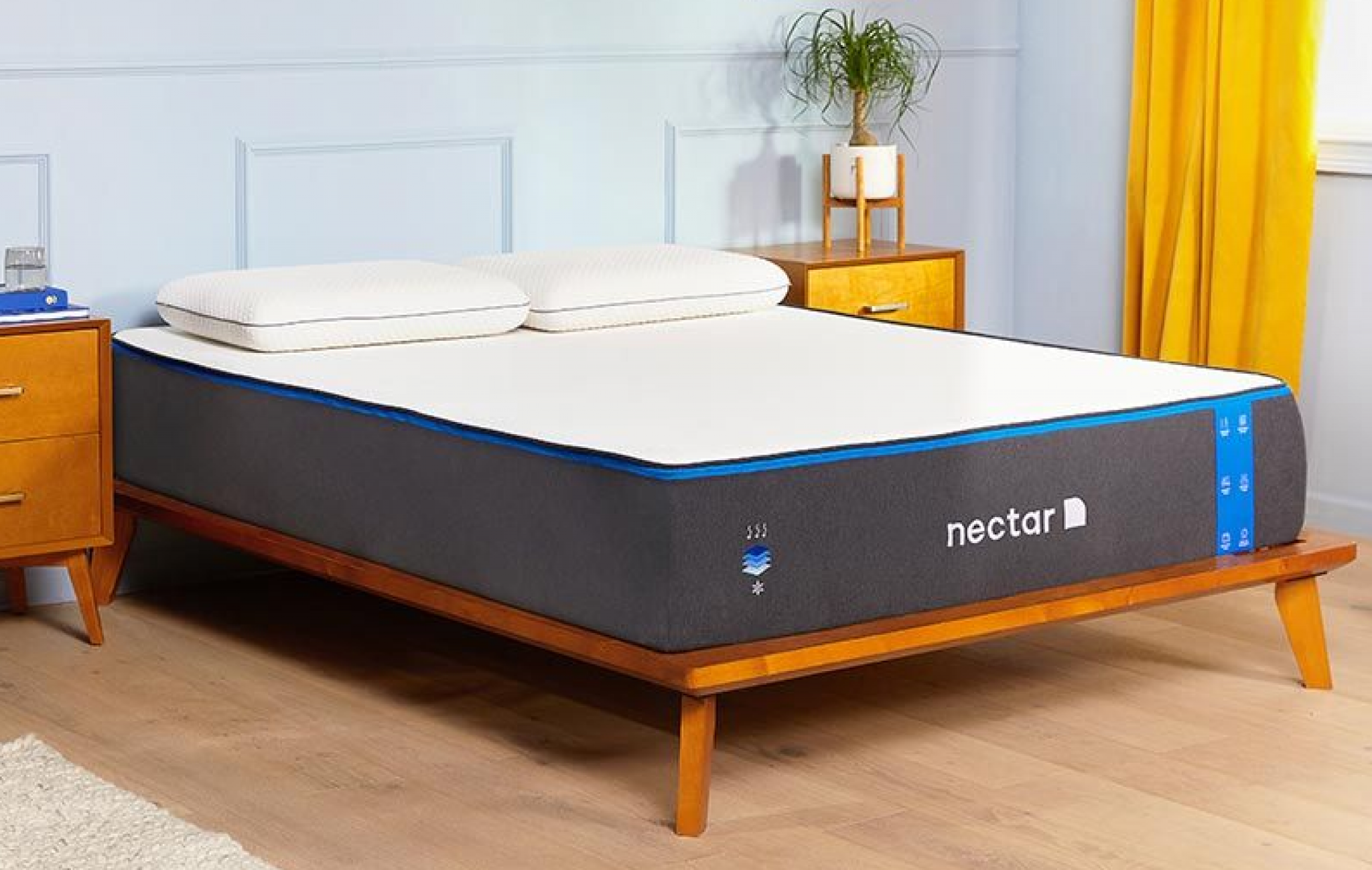 The next layer of gel memory foam is combined with a soft, adaptive response transition foam to provide a soft and comfortable feel. A supportive base layer of foam is featured in the 5th layer.


It has been designed to give a breathable and cool sleep throughout the night. It is a no-flip mattress which means only one side needs to be flipped. The Nectar mattress is a popular choice for customers due to its cooling technology, comfort, and affordability.
What I Like:
Nectar Memory Foam Mattress is designed to help you sleep cool, comfortable, and quietly without disturbing your partner.
The Nectar offers the benefits of memory foam with gel infusion and a cooling cover.
It is ideal for any size or sleeping position.
---
Nectar Lush Mattress
Best Cooling Cover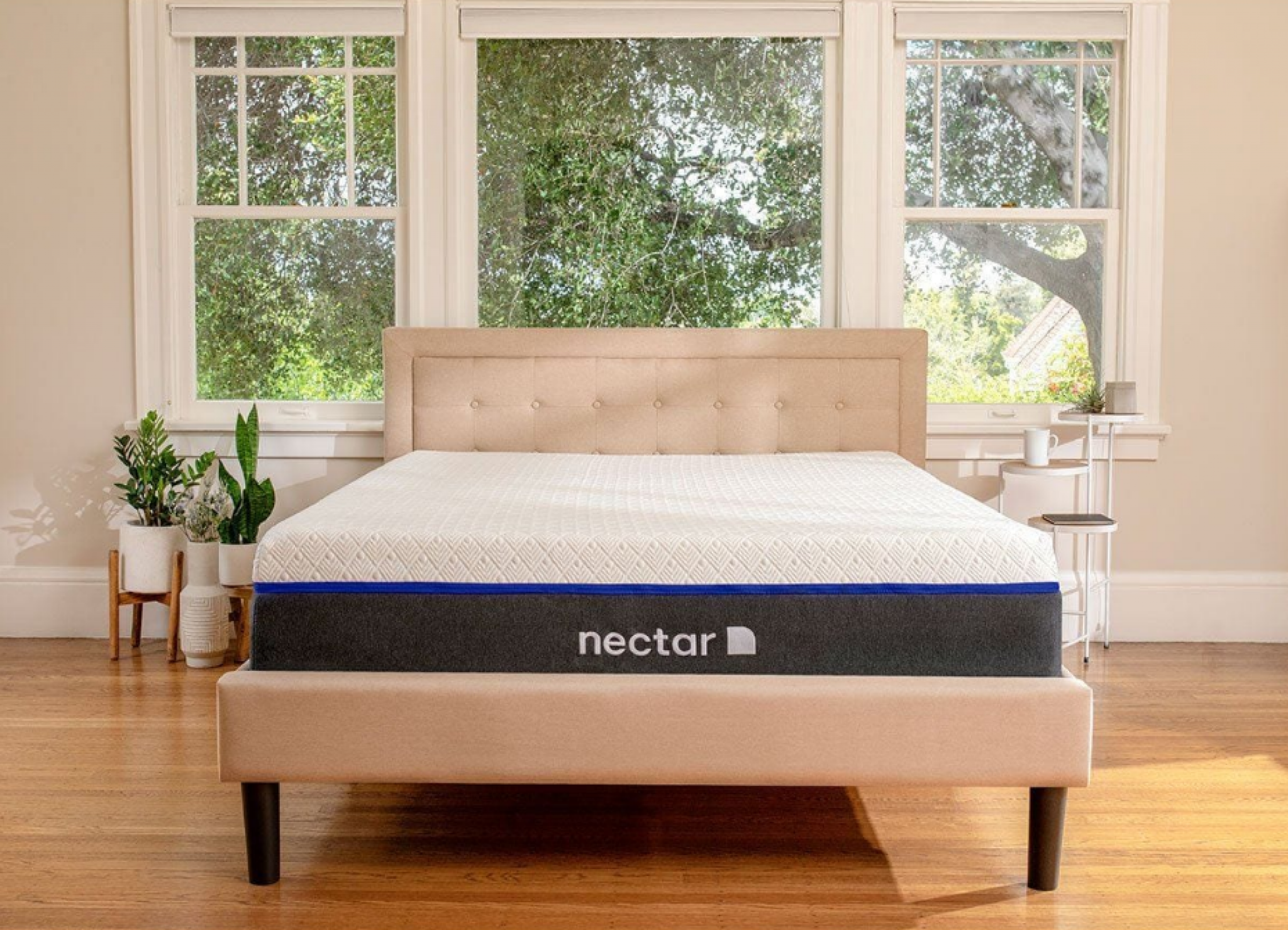 Having a good night's sleep is one of the most important things you can do to feel your best. It's no secret that a good mattress is essential for a good night's sleep, but those mattresses can be expensive.
This is why we were so excited to find Nectar, a direct-to-consumer mattress company. That makes the most comfortable mattress we've ever laid on at a price that won't break the bank.
Nectar Lush Mattress is a recent addition to the mattress market, but it has already made a huge splash among bloggers and sleep enthusiasts alike.


The top layer is a thin, gel memory foam layer that is designed to provide contouring comfort and reduced temperature sensitivity. The bottom layer consists of a thicker, adaptive foam layer that is designed to provide maximum support while being the top layer's best friend.
This means that these two layers are intended to work in harmony to provide great support while also being soft enough to allow you to get a good night of sleep.
What I Like:
The Nectar mattress is a great mattress that provides temperature regulation so you can sleep well and doesn't require a box spring.
The Nectar mattress was made for all types of sleepers. Whether you like to sleep on your side, back or stomach, Nectar has you covered. With Nectar, you get the best of both worlds. A great night's sleep for a fraction of the cost of a traditional mattress.
Another benefit is the level of firmness that the mattress provides, which is a medium firmness.
---
Nectar Bundle Mattress
Best for Back and Side Sleeper
Nectar is a mattress company that has created its products with a specific goal in mind: to give you a better night's sleep. The company is dedicated to doing just that, and you'll notice it in the design of their products. The Nectar Bundle is a great example of this dedication to the causes of comfort and durability.
The Nectar Bundle is one of the most innovative products in the online mattress buying industry. With its use of Tencel™-Poly Blend, Nectar has created a cooling mattress cover that is naturally antimicrobial, moisture-wicking, and resistant to mildew.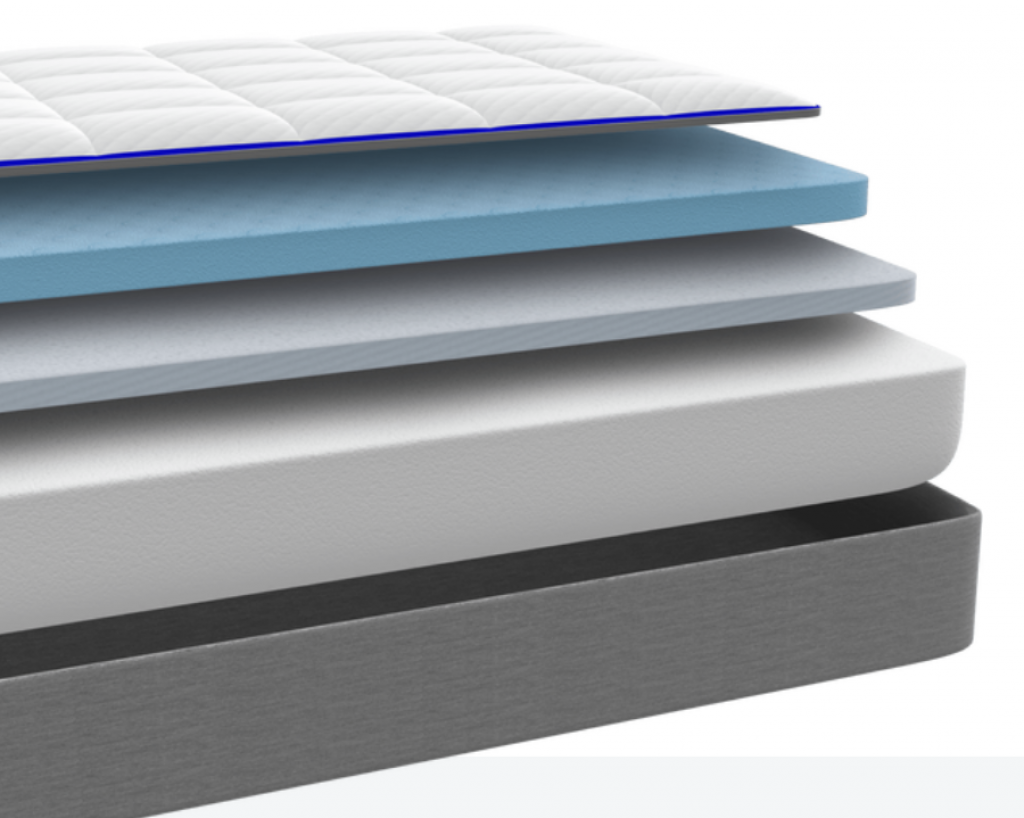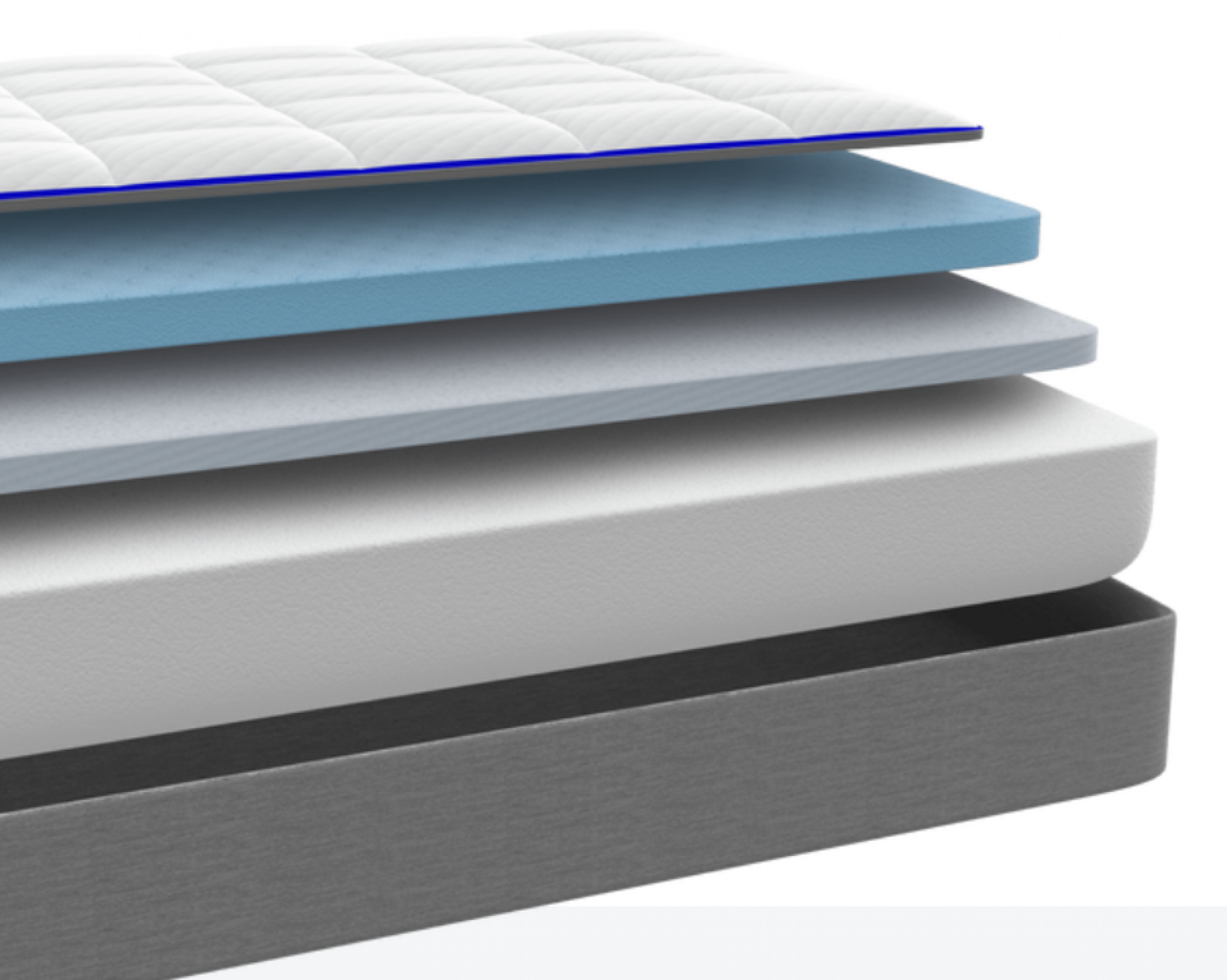 Additionally, Nectar's gel memory foam contours to your body and cradles you in a supportive mattress fit for sleeping all night long.
The mattress also has a memory foam layer, which is a good choice for relieving pressure on the lower back. The transition layer of foam is a good addition, which ensures that the comfort layers respond as the sleeper moves. The supportive base layer of foam adds to the mattress's durability.
What I Like:
The company says, "Nectar Sleep Mattress is built to help you get a better night's sleep – and not just the first night, but every night."
It has a high-tech memory foam combined with a gel memory foam comfort layer.
What a great choice for back, stomach, and side sleepers.
Nectar Sleep Mattress is an eco-friendly product. It has CertiPUR-US certified.
---
Why Choose Nectar Mattresses?
As good sleep is necessary for a healthy lifestyle, you should always look for a mattress that suits you in terms of comfort and support. Nectar has combined both of these in its range of mattresses. The company has used different layers in the mattress to provide a comfortable night's rest to all their customers regardless of their sleeping style.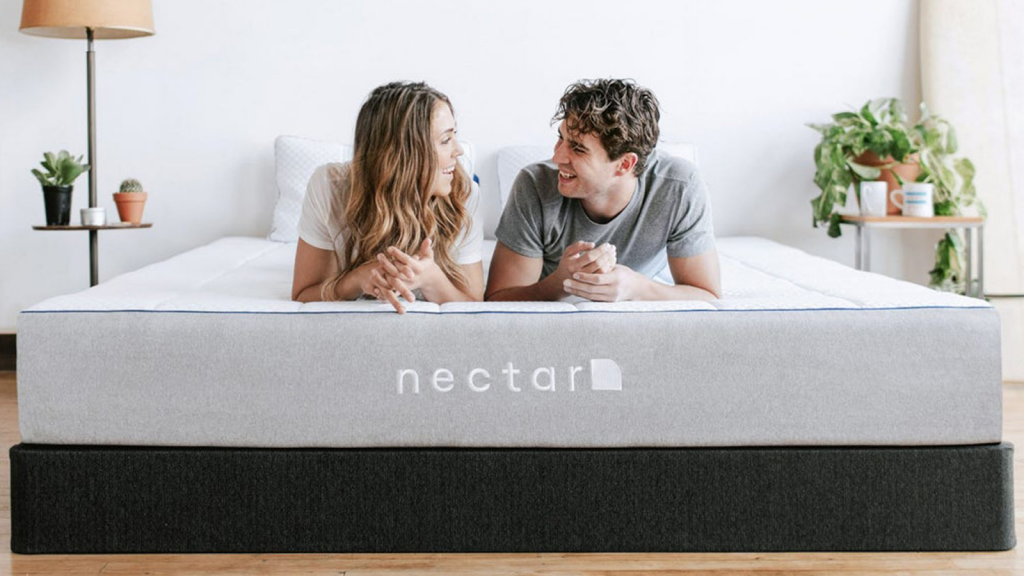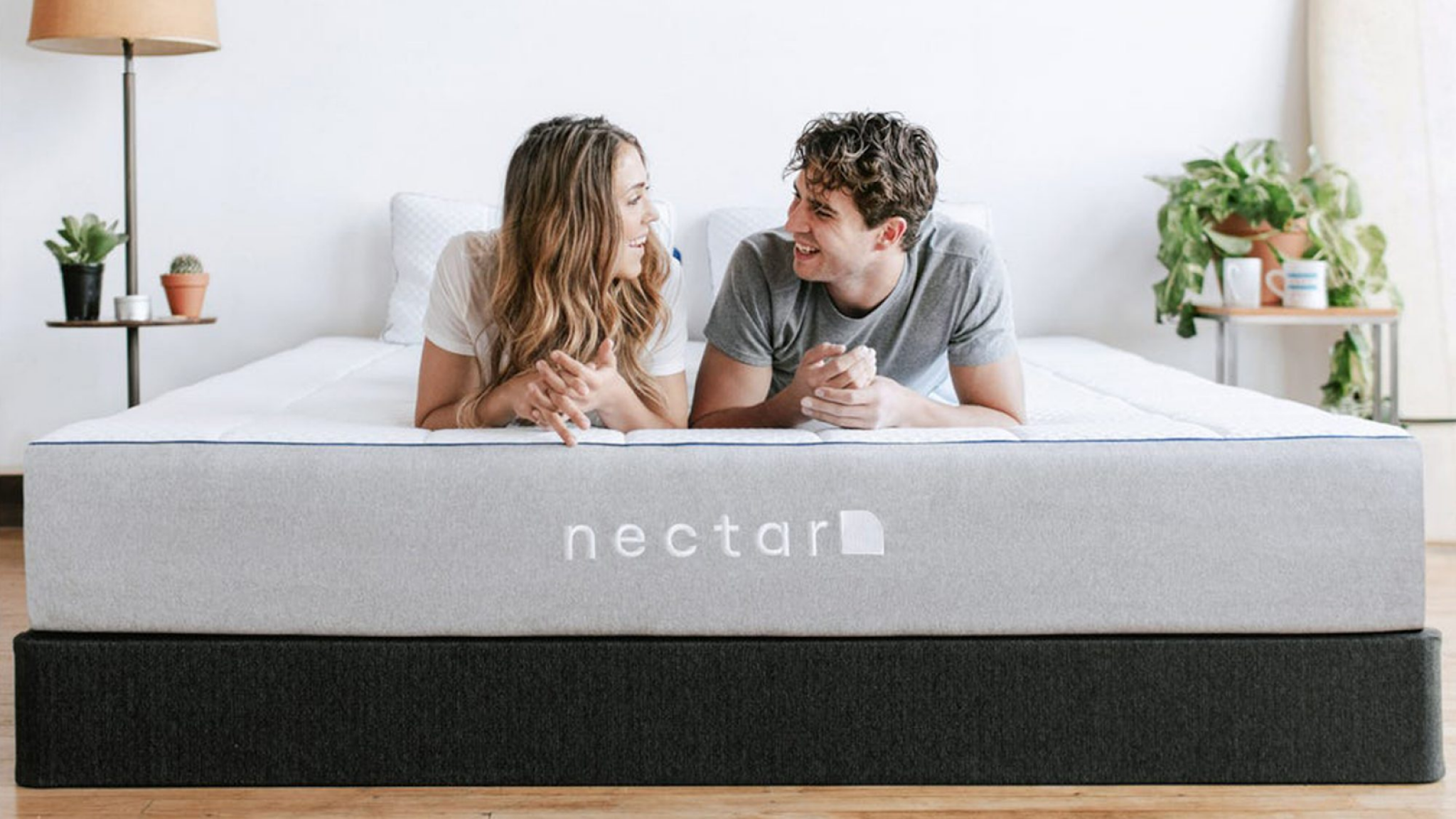 The Nectar also focuses on being eco-friendly. This cheap mattress is made from plant-based material. It is also free from toxic chemicals.
Moreover, the company offers a 365 trial period on all their mattresses. If you are looking for a mattress that is comfortable and eco-friendly, you should consider Nectar.
Firmness Level
Nectar offers mattresses that are medium-firm on the firmness scale, which means they are rated 6,5 out of 10 on the firmness scale that is measured 1-10. These are firm enough to support your body but not so firm that you will feel like you are sleeping on board.


These mattresses are all made from high-quality materials. They use natural and organic materials in their mattresses.
Motion Isolation
Nectar has some of the best motion isolation we have seen on any mattress type. This is due to their use of a high-density foam layer that allows the sleeper to move around without disturbing their partner.
The dense foam also provides body-contouring support and relieves pressure points, so you can sleep through the night without being bothered by aches and pains.
Pressure Relief
Nectar mattresses also are known for their comfort and pressure relief. Nectar mattresses are made up of three layers of foam. The top layer is an open-celled foam. It is called the comfort layer because it provides the support and pressure relief that the mattress is known for.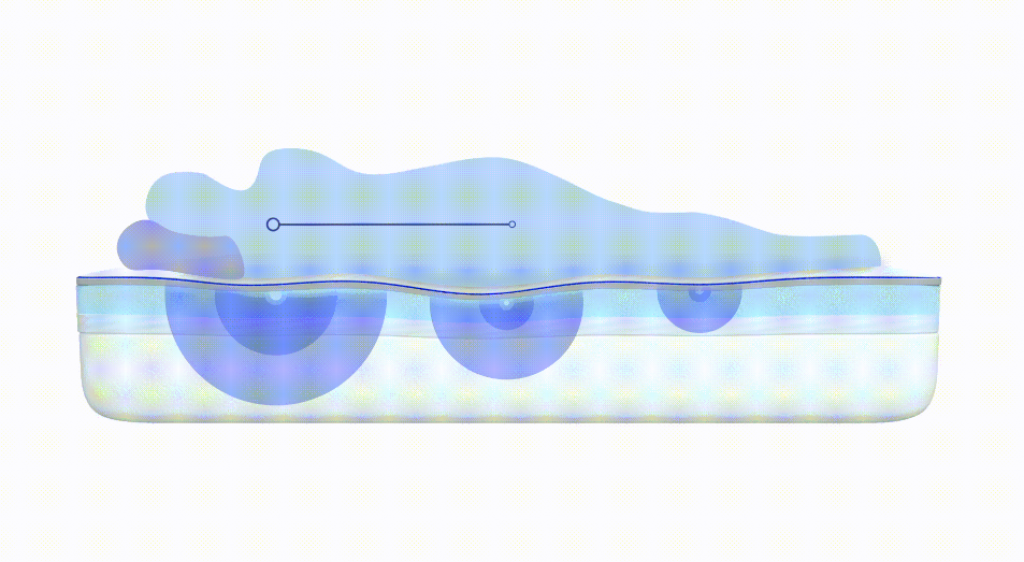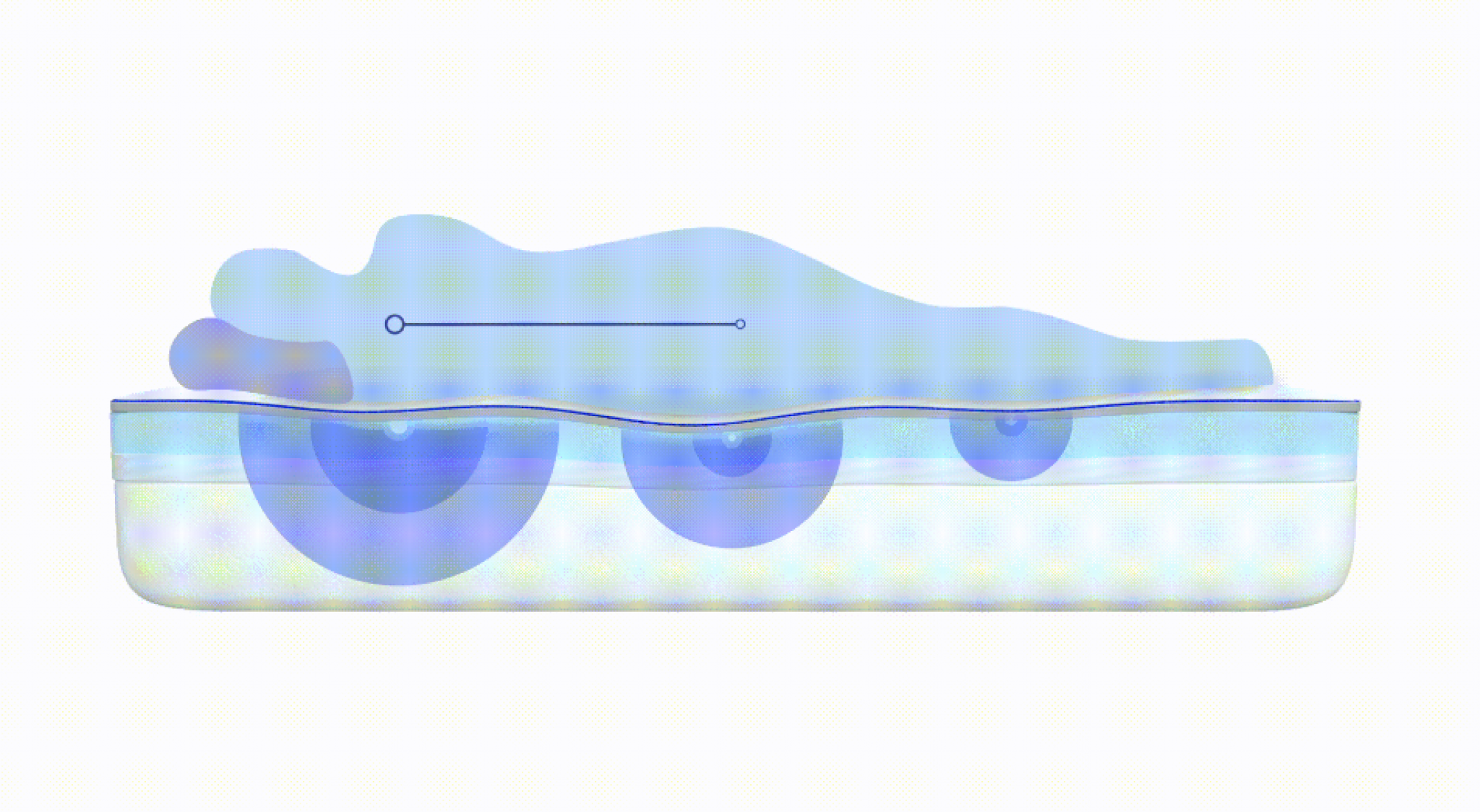 The next layer is memory foam. This layer provides support and helps distribute your weight evenly, so you don't feel pressure points. The third and bottom layer is an extra firm foam. This acts as the foundation to keep your mattress from sagging.
Edge Support
If you want to sleep like you're in a cloud but without the hassle of finding one, Nectar mattresses are your solution. The top layer has a soft, cloud-like feel, while the bottom layers provide perfect edge support.
It's a one-of-a-kind combination that feels amazing, and the Nectar is so comfortable it will spoil you into believing there is no reason to leave your bed.
Eco Material
When you purchase a Nectar mattress, you're getting a high-quality mattress.
The foams are CertiPUR-US® certified, which means they are made without ozone depleters, PBDEs, TDCPP, or TCEP ("Tris") flame retardants, mercury, lead, heavy metals, phthalates regulated by the CPSC, formaldehyde, and formaldehyde resin.
Trial Period
Nectar mattresses have been a top seller in the online market, and they are one of the first to offer a 365-night trial period.
---
Sleeping Style on Nectar Bed
Did you know that your sleeping style can actually impact the quality of sleep you get? The way you sleep impacts your spine alignment, contributing to your potential for back pain and stiffness.
Mattress reviews can be a little intimidating. There are so many mattress companies out there, and they all have their own distinct pros and cons. To make it even more confusing, some of these pros and cons are true for back sleepers but not for side sleepers, making it hard to figure out what will work the best for you. Luckily, we have found mattresses that work for all kinds of sleepers: the Nectar.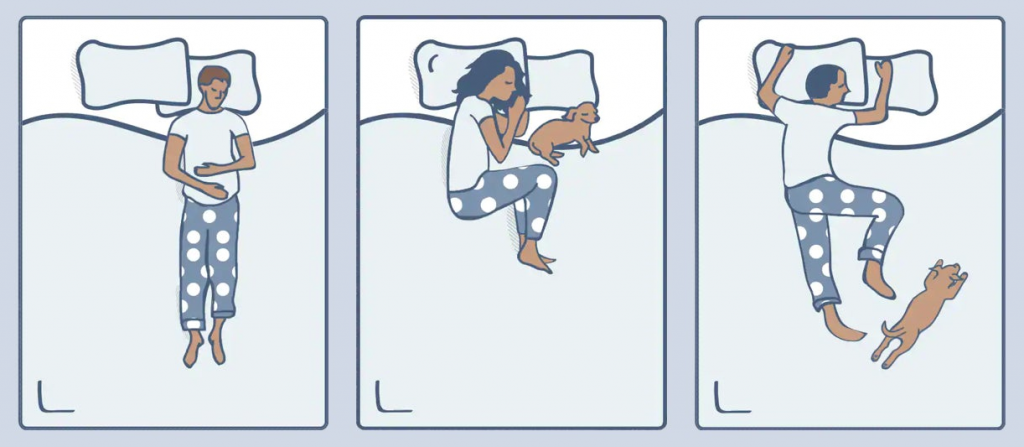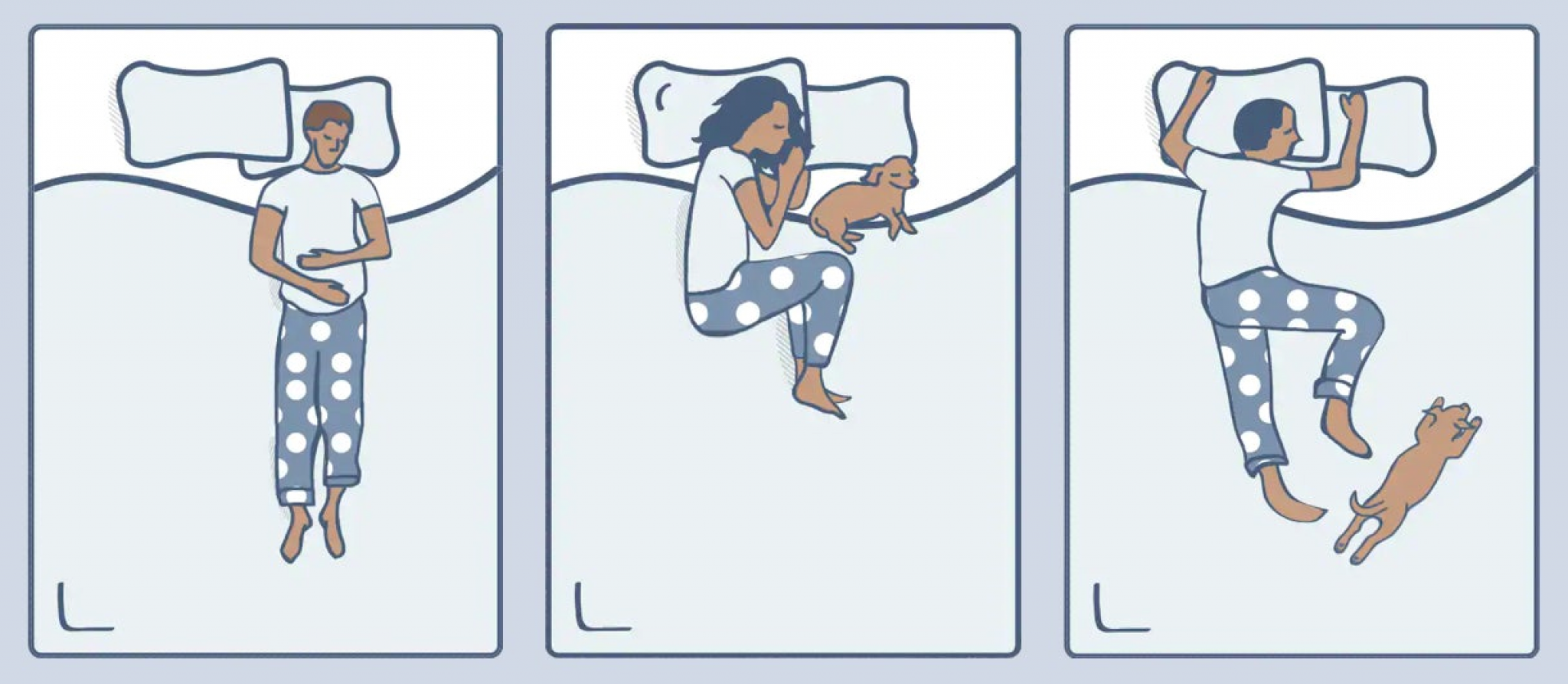 "At NECTAR, we recognize and appreciate the deep connection between the way we sleep and the way we feel when we wake up. That's why we've engineered the mattresses that truly feel like you could sleep on it forever."
Nectar is a foam mattress that is meant to provide a level of comfort that is unparalleled in other mattresses, all while being affordable for all types of sleepers.
Side Sleepers
Sleeping on your side with knees bent is the way the body naturally wants to sleep. This position relieves tension on the lower back, as well as on shoulders and hips. By sleeping on your side, you reduce the strain on your neck and face, and your spine stays in alignment.
Nectar mattresses are meant to be the perfect mattress for sleeping on your side.
Stomach Sleepers
Also, stomach sleepers on a mattress are a very popular position. Most people prefer sleeping on their side, but a significant number of people like to sleep on their stomachs.
Most mattresses will work for stomach sleepers, but some are better than others. The Nectar mattress is a great option for stomach sleepers who don't want to spend a lot of money on a mattress cause they have a perfect medium firm.
Back Sleepers
Back sleepers need different support than their side and stomach sleeping counterparts. Whether you want to stay cool or get more support, we're here to help.
The Nectar mattress is built to be the best mattress for back sleepers. The Nectar mattress is so comfortable, in fact, that it can be difficult to distinguish the differences between back sleeping and side sleeping or stomach sleeping, even for experienced testers!
---
F.A.Q.
What makes the Nectar mattress different?
The Nectar mattress comes with a 365-night sleep trial and Forever Warranty™.
It is also one of the few to be certified by CertiPUR-US. This is an independent certification program concerned with the safety of mattresses, and it helps to ensure that your mattress is free from issues like harmful chemicals and flame retardants.
What is the Forever Warranty™?
The Forever Warranty™ is Nectar's most valuable asset. Our team works around the clock to ensure that your mattress is manufactured to the highest standards possible, and the Forever Warranty™ guarantees that your mattress will be replaced if your body sinks deeper than one inch. This warranty is valid for the life of your mattress—no matter how long that may be.
Where are Nectar products manufactured?
Some mattresses are made in the U.S., which is something many shoppers like to see. But some best-selling brands are manufactured overseas. In fact, Nectar is manufactured in places such as Vietnam, Malaysia, China, Mexico, and the U.S.A. with the utmost safety and sanitary measures in place.
Many Nectar owners love the mattress and are very happy with their purchase. 
You may want to revisit some parts of the article