The question of whether or not to get a heavy-duty mattress is highly debatable. You could always opt for a traditional bed – but if you have a partner who's a bit on the heavy side, that's not always the ideal solution. Many popular mattress manufacturers have taken note of this growing niche. They have introduced a series of heavy-duty mattress options, some of which are explicitly designed with heavier bodies in mind.
---
Top 5 Mattresses For Heavy Couples
Save $300
It is the first luxury mattress designed for heavier weight ranges. It is perfect for maximum back support and long-term durability.

Mattress features sag-resistant high-density foam and triple tempered wear-resistant springs.

Triple Layer Heat Disperse™ Tech ensures a cooler, more comfortable night's sleep.
Trial period: 120 nights

Warranty: Lifetime warranty

Shipping:
Free shipping and returns

Firmness:
8/10

Price range: $$$$$

Type: Hybrid
We recommend this mattress for the following sleepers:
Perfect mattress for hot sleepers that will help you stay cool during the night.
Save $300
---
If you're a heavy couple, you can be pretty sure that you need a mattress that will be able to withstand your weight. This is the right place if you're looking for information about the best mattress for heavy couples. I'll try to help you to get a good night's sleep without breaking your bank.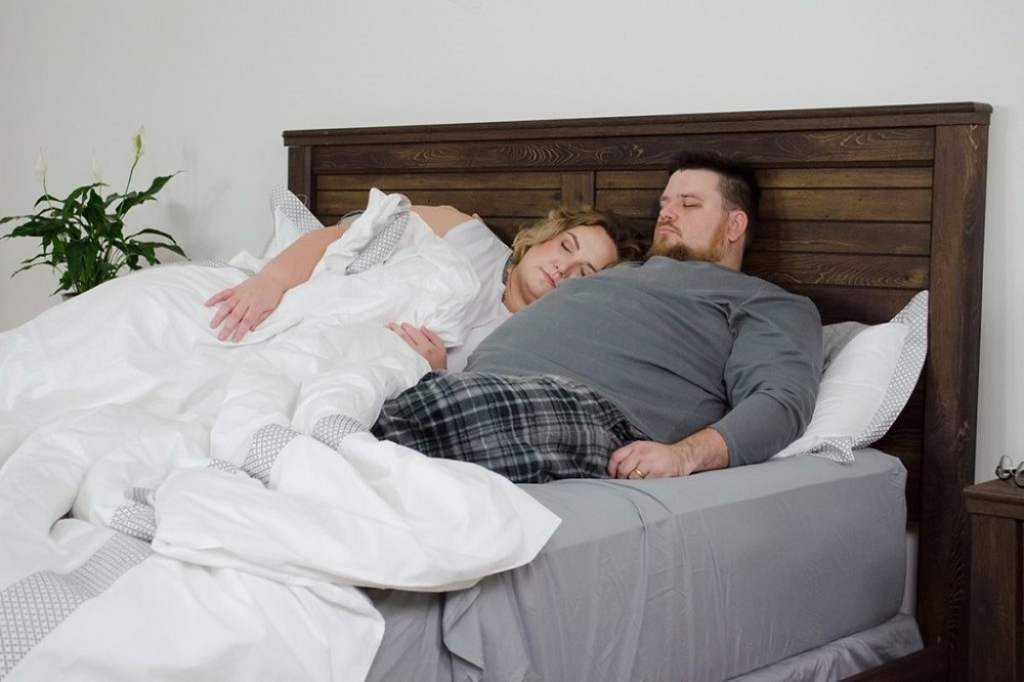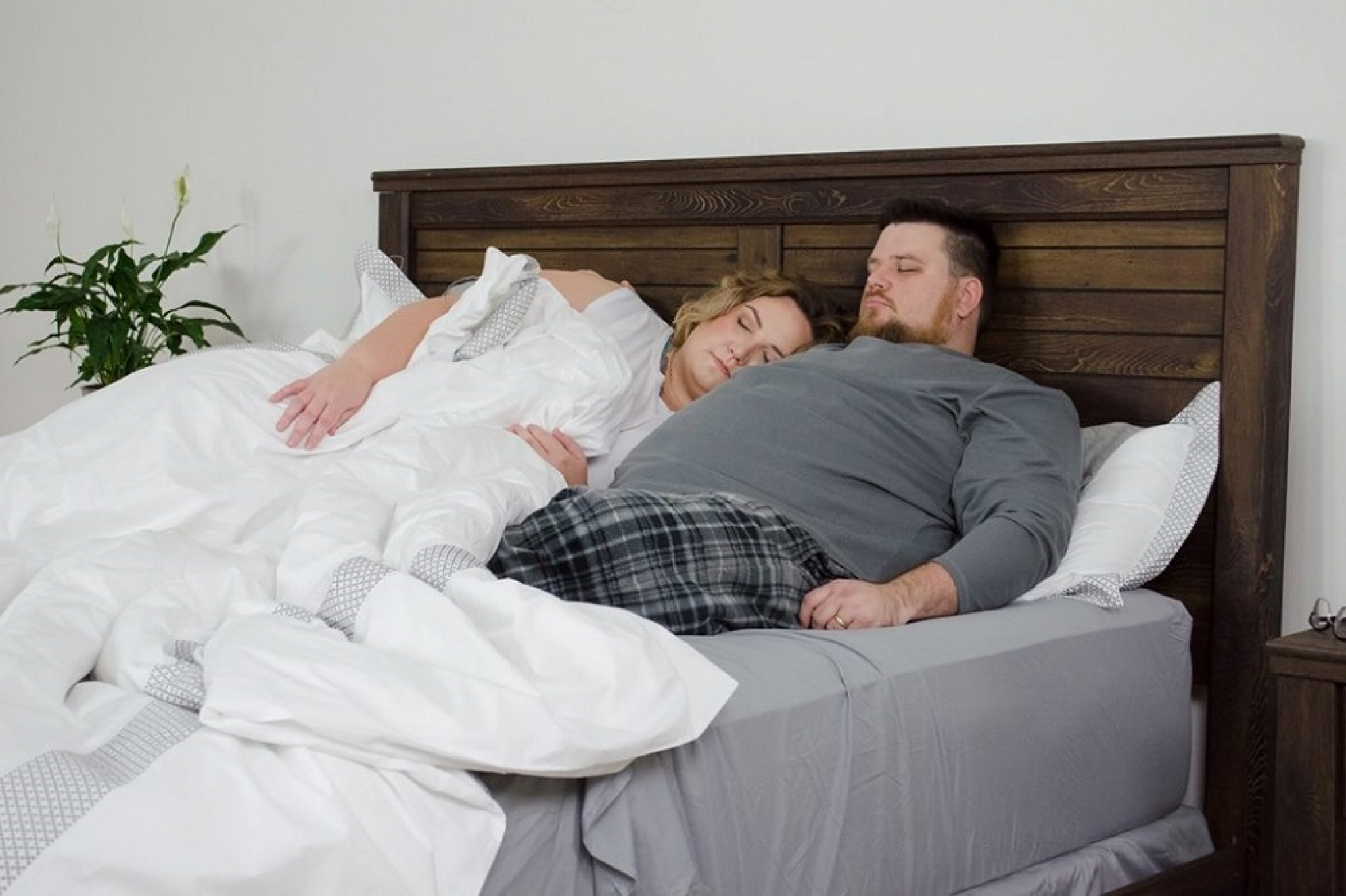 But what kind of a bed would be able to withstand the weight of a heavy couple? You might be wondering whether you should choose a foam mattress or a spring mattress. But there are some more things to consider while shopping for the best mattress for heavy couples.
---
Best Mattresses For Heavy Couples Reviews
WinkBed Plus
Best Overall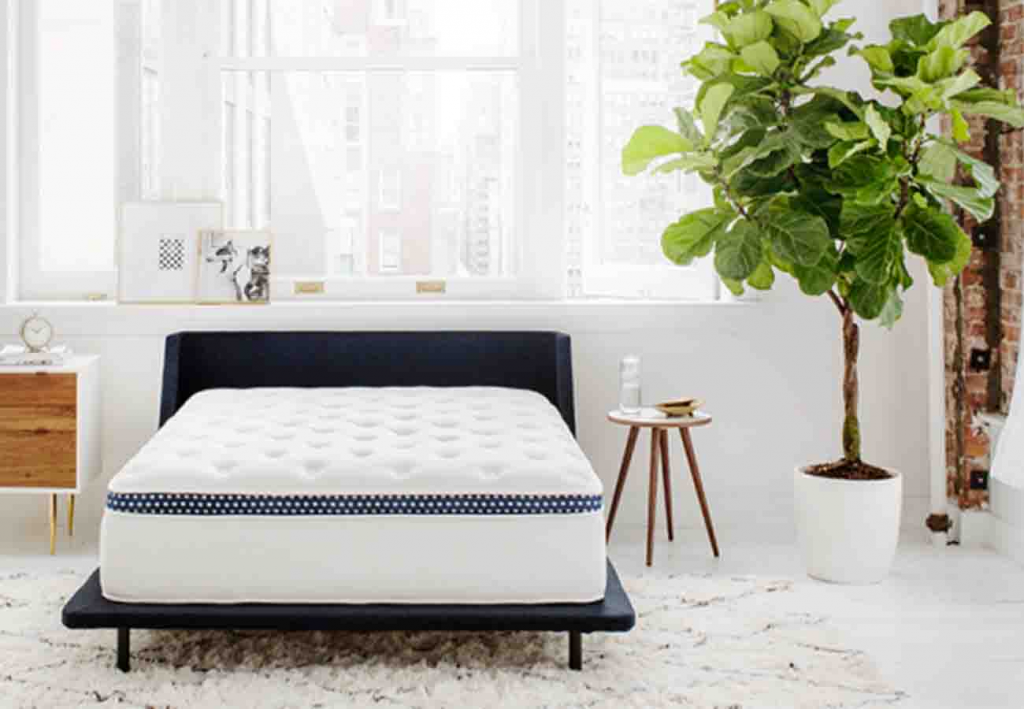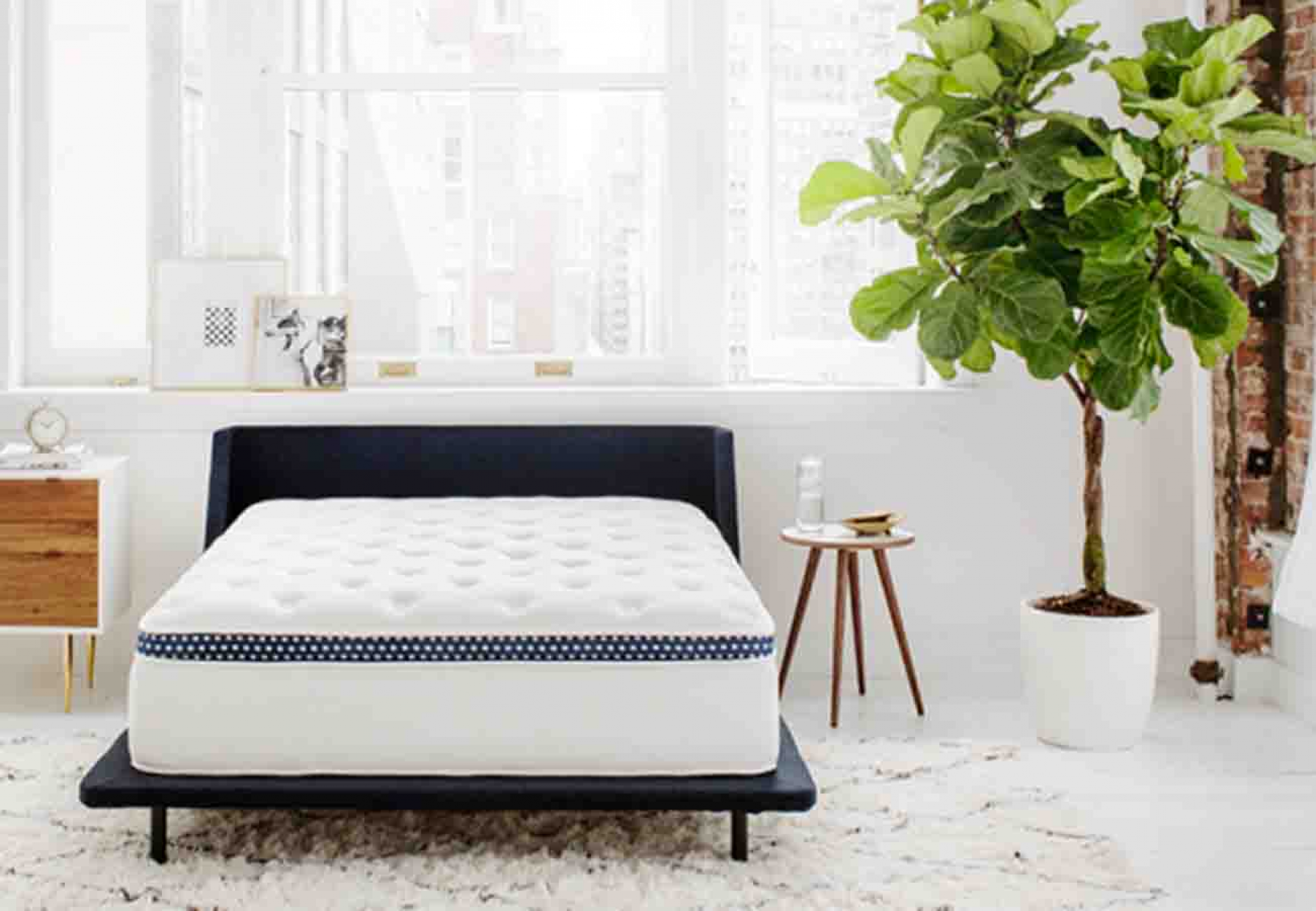 If you're a back or side sleeper and you're looking for a mattress that offers firm support without sacrificing comfort, the WinkBed Plus might be a good choice for you. Designed to provide that support through coils, the WinkBed Plus coil system is made to provide the support you need.
WinkBed is a well-known mattress manufacturer. While the company's product line has grown to include several off-the-shelf mattress models, WinkBed Plus is its most distinctive product. It is a hybrid mattress that combines the support and pressure relief of an innerspring unit with airy foam layers and a thick pillow top.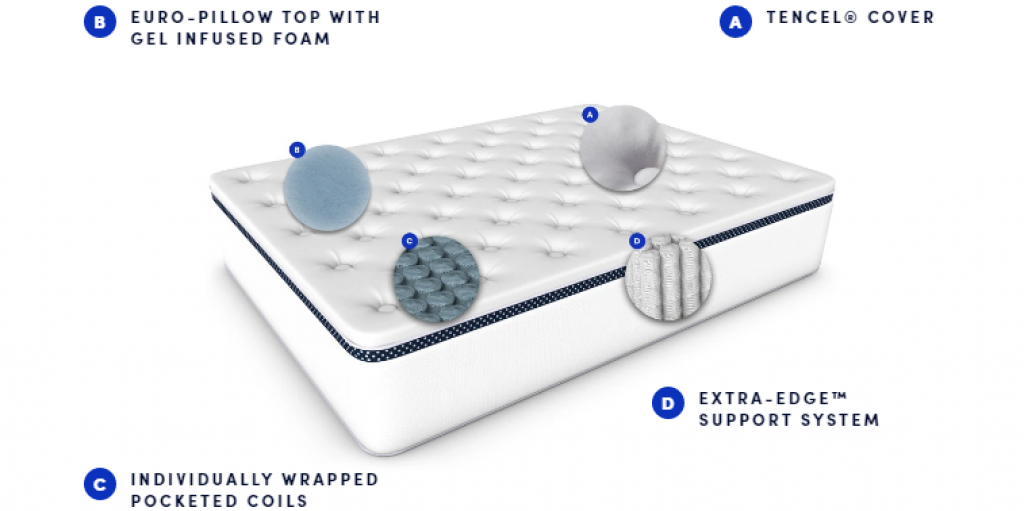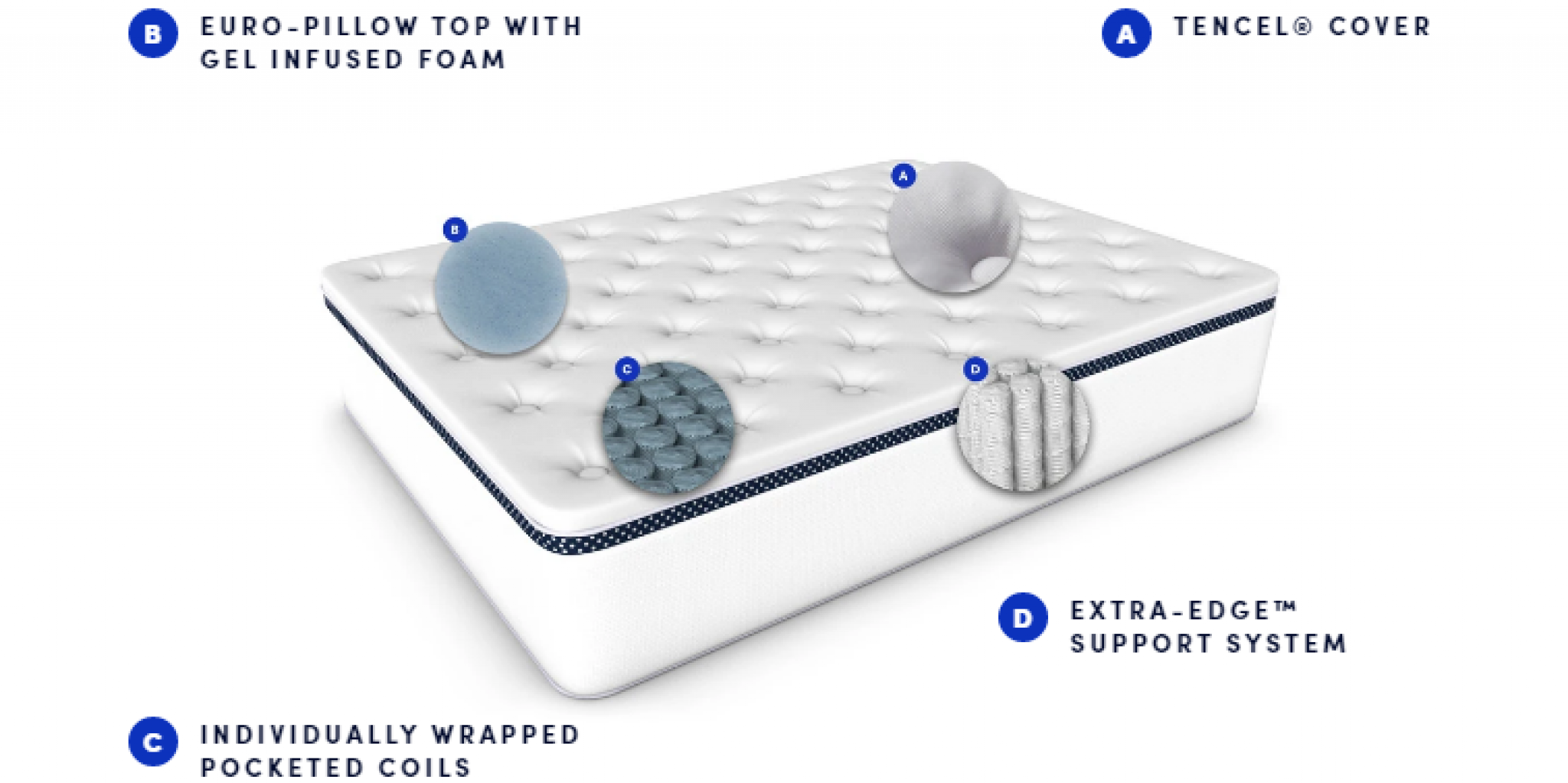 This product is designed for large weight range couples looking for a mattress that can comfortably support their weight. The WinkBed Plus is also built to offer ultimate edge support and durability, making it an excellent option for heavier couples.
What I Like:
WinkBed Plus is designed with a support system that can accommodate larger sleepers who are up to 350 pounds.
The three-zone WinkSystem Plus™ keeps heavier sleepers from sinking too deeply into the bed while also providing support that rises as the body lifts, ensuring a more consistent sleep surface.
---
Helix Plus
Best Edge Support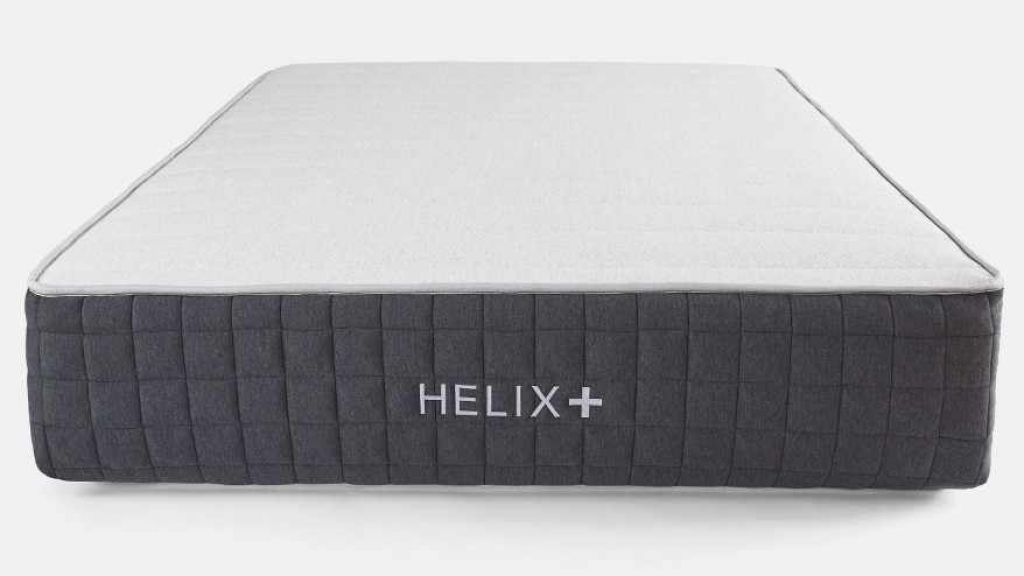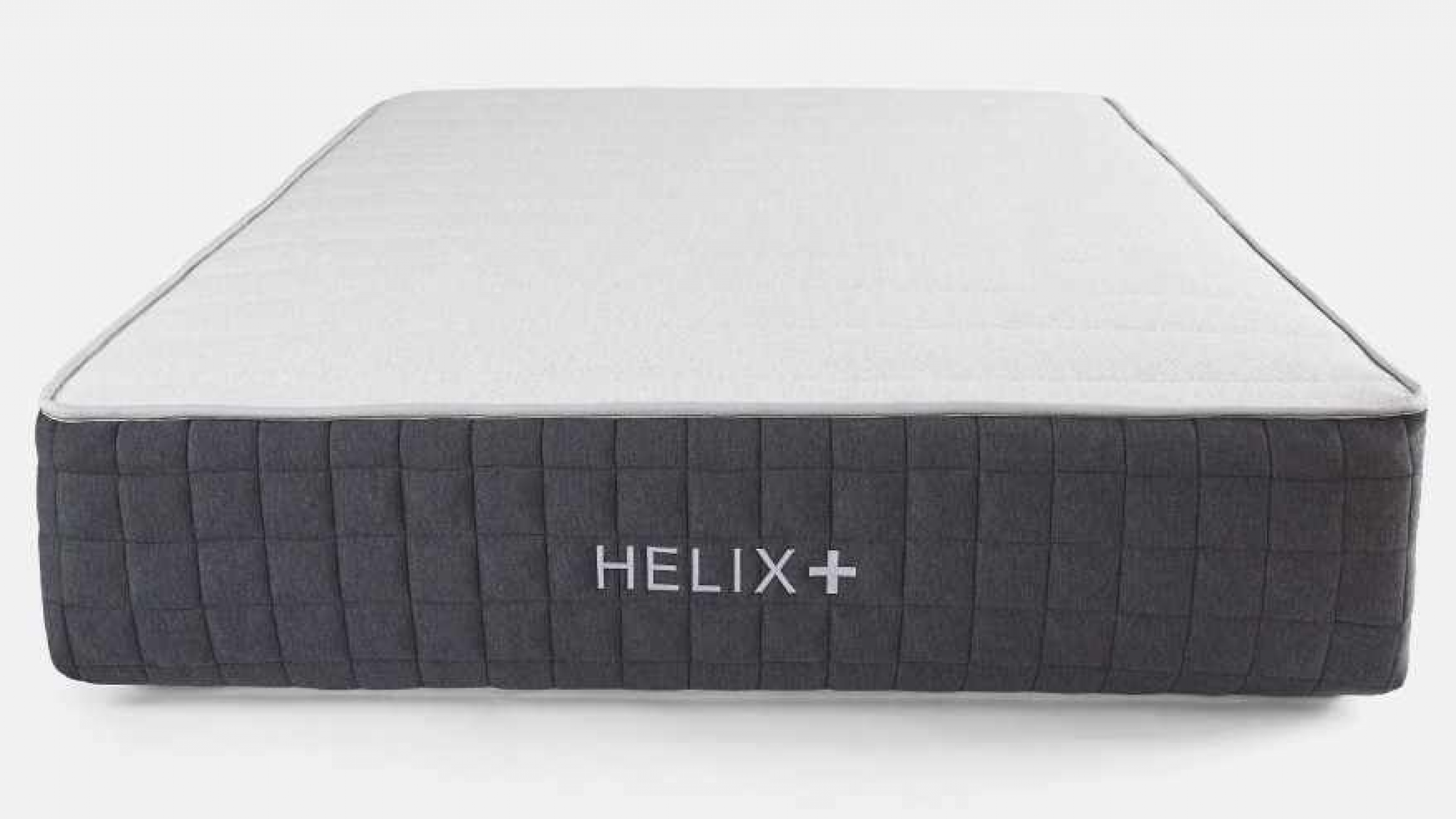 When you get a new mattress, you want to make sure it's going to be comfortable. This is especially true if you have a larger body or spend a lot of time on your mattress. If your bed isn't comfortable, you won't sleep well, and you won't be as productive as you could be.
Helix Plus is a mattress designed for comfort and support. It's specifically made to fit big and tall bodies and people who have other health issues that need a very supportive mattress. Most people aren't aware of this, but beds are sized the same way as clothes, and larger sizes often have a wider girth than their smaller counterparts. Because of this, a standard mattress will usually sink in too much in the middle for someone who is above a certain weight and can actually be uncomfortable to sleep on.


This is a hybrid mattress designed to help you get a good night's rest if you are a big or tall person. This mattress is a good choice for those who are overweight or have a large build because it is made with a special high-density foam that uses an additional layer of support. Moreover, the product has hundreds of wrapped coils that provide premium support all around the surface.
What I Like:
The Helix Plus is a mattress that comes with a 100-night sleep trial and a 10-year limited warranty.
The product offers excellent body support for big and tall people and also provides extended edge support.
---
Saatva HD Mattress
Best Luxury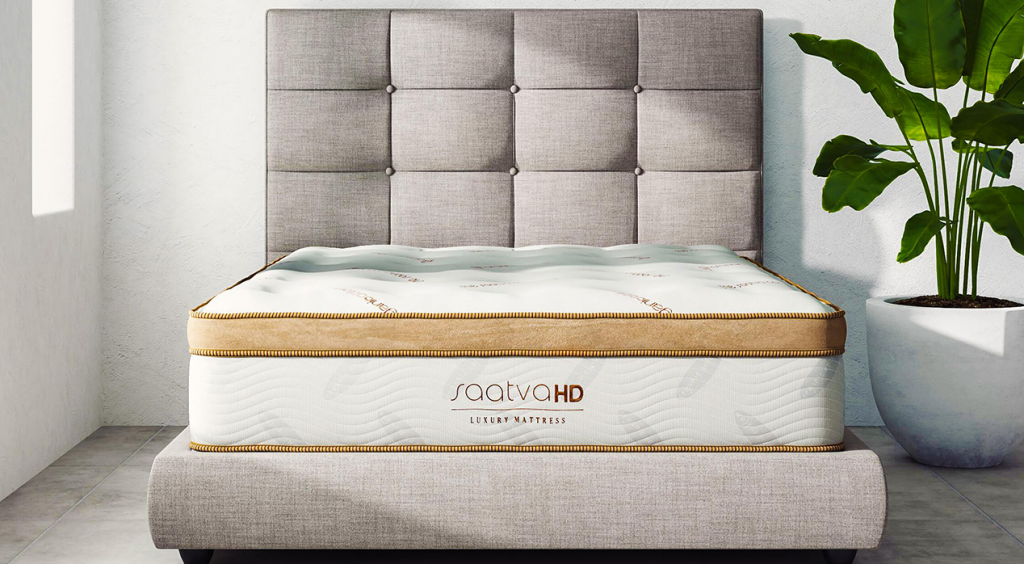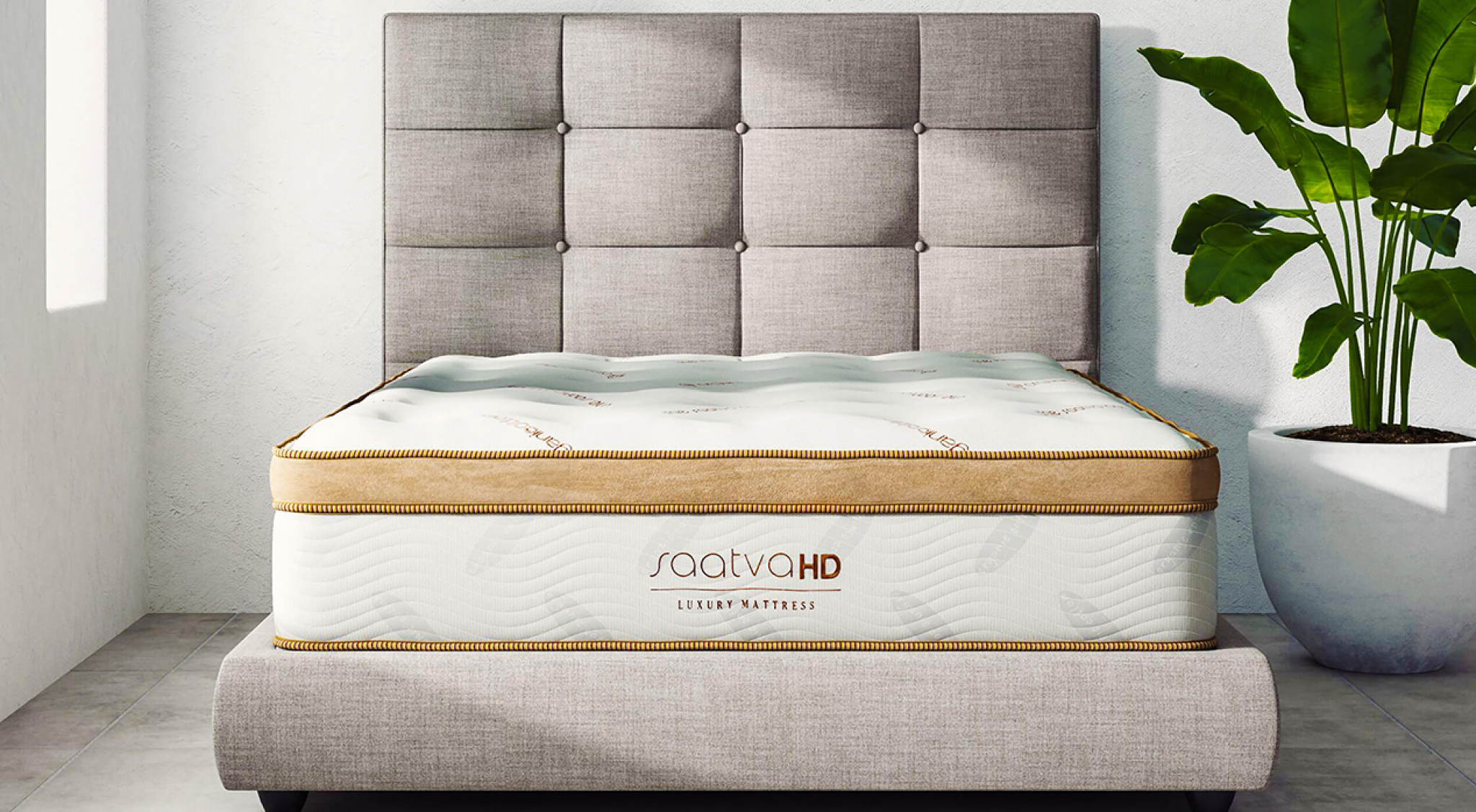 Imagine a mattress that could withstand the wear and tear of someone weighing 500 pounds. Does that sound impossible? Think again. The Saatva HD Mattress boasts a heavy-duty design that can accommodate even the biggest of weights. It's one of the most sturdy mattresses I've ever tested, and if you're looking for a mattress that can accommodate a heavier body type, this one is a great choice.
While most mattresses are designed for the average person, many customers have bigger bodies than average, and finding a mattress that works for them can be challenging. Mattress companies have begun to recognize this issue and offer beds that cater to larger customers, such as Saatva's HD mattress. Saatva's HD mattress is one of the heavy-duty mattresses on the market designed to be firmer than most, which is an excellent choice for the larger customer. Why is this product so good?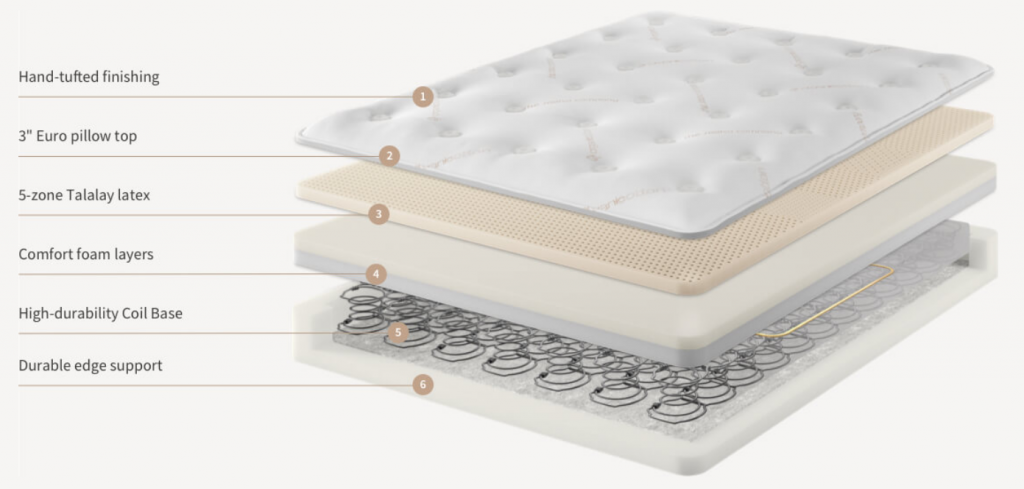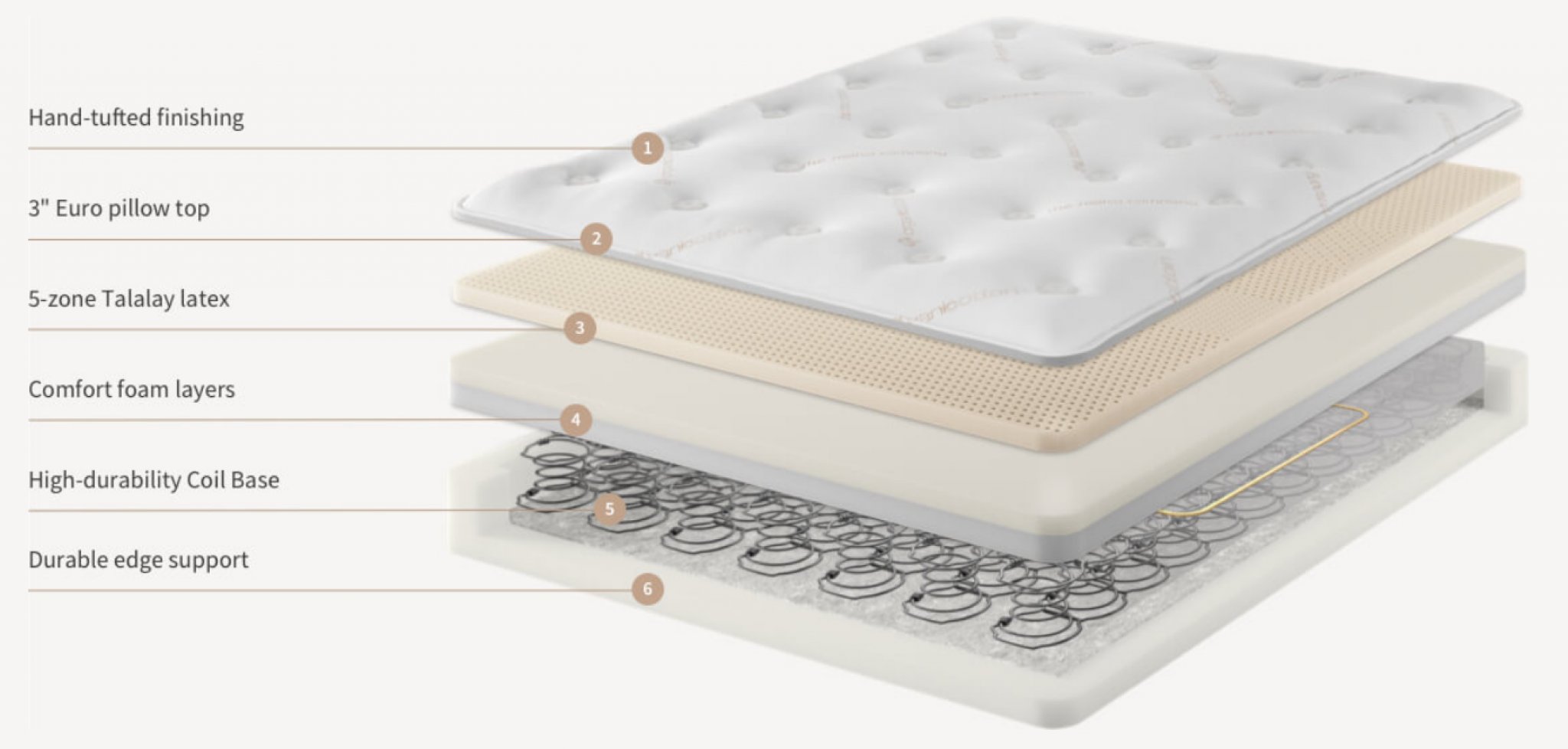 First, the Saatva HD mattress is made from high-density 5-zone Talalay latex. This organic foam is hypo-allergenic and dust mite-resistant, ensuring your mattress won't aggravate allergies. It will never go flat because it won't absorb your body's natural moisture the way regular foam does. Second, the Saatva HD mattress is a luxury mattress, meaning it's built to last for years. It comes with a 20-year limited warranty and a 180-night home trial. You definitely love this mattress for heavy couples.
What I Like:
Saatva Mattress HD luxury mattress is created for heavy people and those who like to sleep in different sleep positions.
The Saatva mattress is ideal for bigger bodies, who often have issues with sinking through a bed or feeling like their body weight is being pushed into the mattress.
The product is one of the only mattresses that guarantee that you will not sink into it and has a unique edge support system that will not allow you to roll off the mattress.
---
Brooklyn Bedding Titan Luxe Hybrid
Best Support Body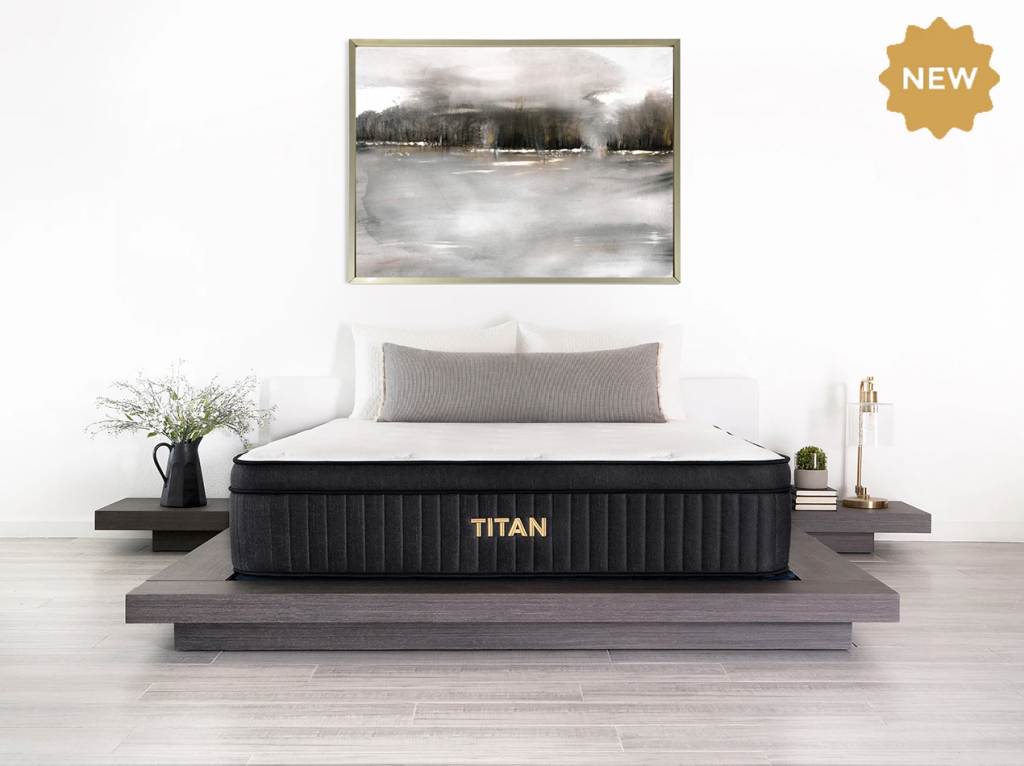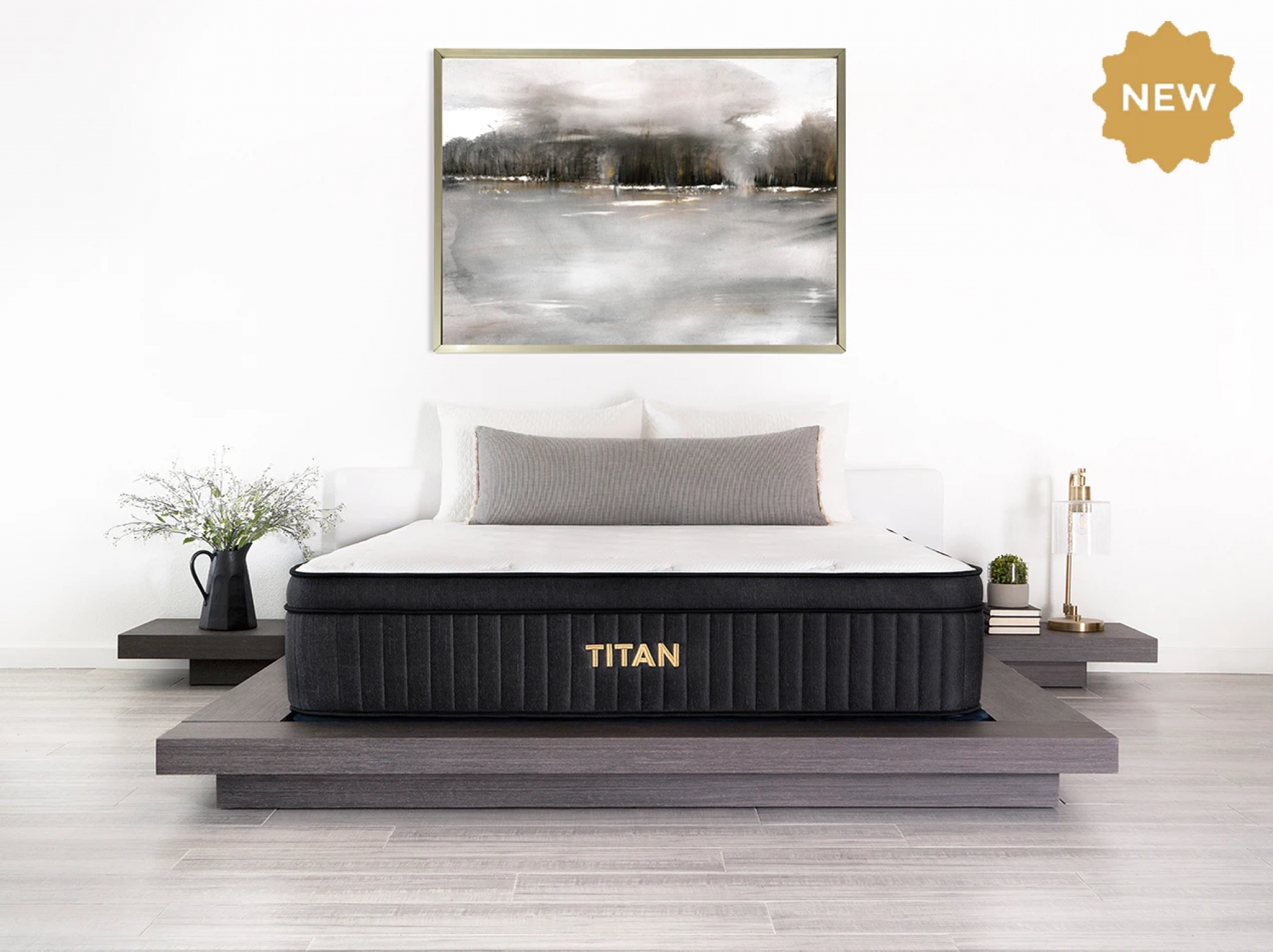 Brooklyn Bedding has become a brand that routinely offers high-quality mattresses at affordable prices. The company's Titan Luxe Hybrid is an excellent example of this: a 13" hybrid mattress that combines the best of memory foam and innerspring construction and manages to offer the comfort and support of many much more expensive mattresses.
In addition, the Titan Luxe Hybrid comes with an outstanding 120-night sleep trial, free shipping, and free returns. If you're looking for a high-quality mattress in an affordable package, you should consider adding the Titan Luxe Hybrid to your shortlist.

The Brooklyn Bedding Titan Luxe Hybrid is a hybrid mattress that combines the best foam and innerspring mattresses. With medium firmness and extra padding, this mattress provides additional support and durability, especially for heavy sleepers. The Titan Luxe Hybrid is the best choice for sleepers who want comfort and support without sacrificing a bit of firmness.
What I Like:
The Titan Luxe Hybrid is neither too firm nor too soft, and it's an excellent choice for heavier sleepers. It's also affordable, which is a rare thing for hybrid mattresses.
---
The Big Fig Mattress
Best Motion Isolation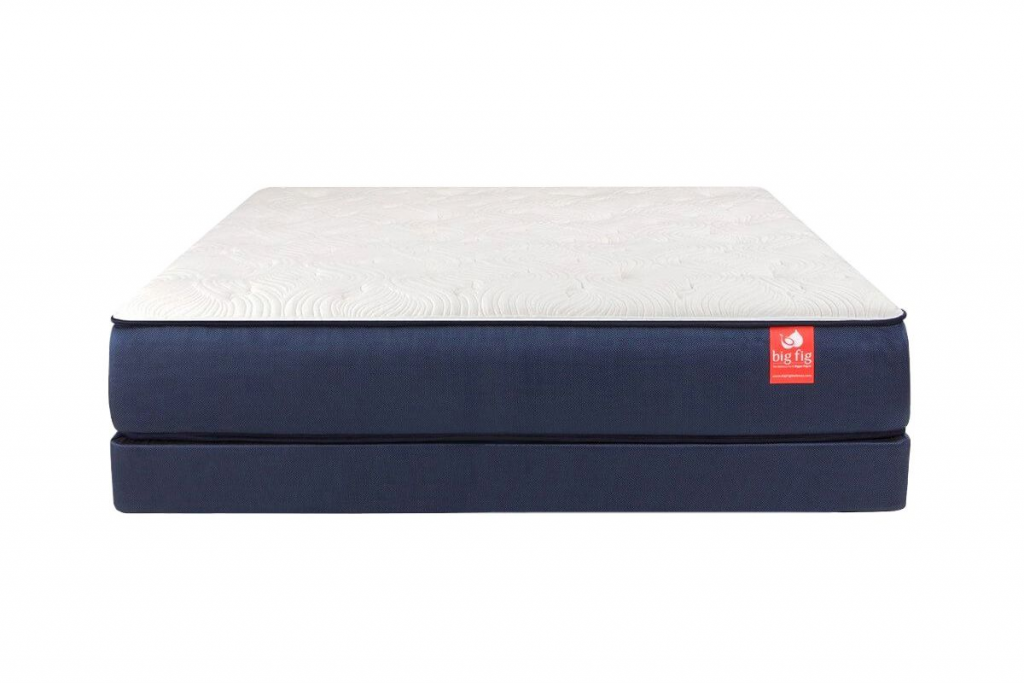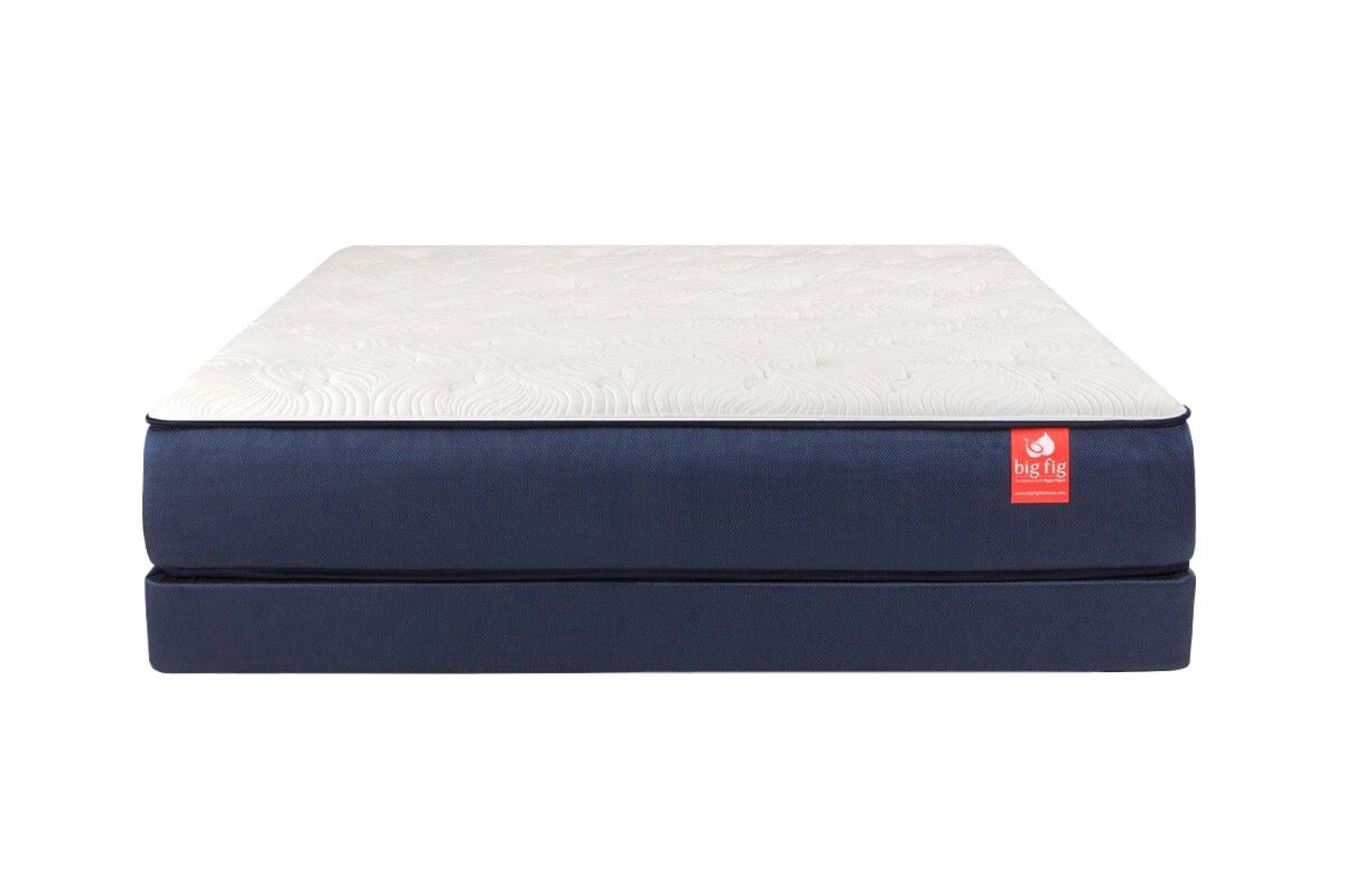 The Big Fig Mattress is a hybrid mattress that combines high-quality materials, a strong foundation, motion isolation, cooling technology, and hybrid construction, all at a great price. A plus-size person is constantly dealing with the same issues of not finding a comfortable mattress for him for years.
These people usually try numerous mattresses and have never been satisfied with the experience until they tried The Big Fig Mattress. Most of all mention that they quickly fell asleep and have a great sleeping experience all night long. In addition to The Big Fig Mattress being comfortable, it is also very supportive.


The Big Fig is a pretty straightforward mattress, at least for a hybrid. It uses a quilted memory foam top layer for softness and a gel memory foam layer for cooling. There are also three poly foam layers and an individually wrapped coils layer with over 1600 coils for premium body support and durability.
What I Like:
The Big Fig Mattress is a mattress that fits all the needs of a bigger figure.
It is made to fit people that are up to 500 pounds.
This mattress comes with a 20 Year Warranty and 120 Night Trial. It is made in the USA and is very high quality.
---
Buyer's Guide
If you're looking to purchase a new mattress for yourself and your partner, you may be wondering what factors you should consider. After all, while you might be looking for a thick and firm mattress, your spouse may have their heart set on a plush and soft mattress. Luckily, you can take a few steps that can help you pick out the right mattress for your household.
---
How To Choose A Mattress For Overweight Couples
When selecting a mattress, many different options can make the process overwhelming. It is important to understand that there are mattresses that are better suited for overweight couples. Most standard-sized mattresses will not provide adequate support for two people. The mattress materials also play a significant role while choosing the right bed to sleep on. Below you can find the most common mattress types for heavy couples with their pros and cons.


Memory Foam
Memory foam mattresses are comfortable and supportive sleep surfaces for heavy couples. They do not cause pressure points, and they contour to your body for excellent support and spinal alignment. They are especially good for side and back sleepers and can be customized depending on your mattress's thickness. But not all memory foam mattresses support heavy-weight persons. You should carefully learn the manufacturer's description and know the real weight limit for the current item.
Latex
As we all know, latex mattresses are the most popular. However, heavy couples are usually not happy with them. The main reasons are: latex mattresses are generally not strong enough to support a heavy couple and too flexible for heavy people. But there are many products on the market, so you can choose the latex mattress for heavy couples you like.
Innerspring
The comfort you get from a mattress is directly related to how much you weigh. Innerspring mattresses are a perfect choice for heavier couples because they have a lot of giving. Innerspring mattresses are also not as heavy as other mattress types, so moving them is much easier than a foam mattress or a memory foam mattress.
Innerspring mattresses are the most popular in the US for a reason: they provide excellent support for a wide range of body types. They may not be as trendy as some other mattress types, but that's because they're tried and true and still work great for most people, especially for heavy couples.
Hybrid
It is no surprise that a hybrid mattress is the best choice for a couple that is looking for a mattress that is both comfortable and supportive. The mattress combines the best memory foam and innerspring beds.
---
What To Consider While Shopping The Mattress For Heavy People
When shopping for a mattress for a heavy couple, you should consider the following things: style, comfort, and budget. The style is the first thing that hits the eyes when you visit the store, but that is not enough to make us buy the mattress. You need to look at the bed's weight limit, firmness, thickness, and then you have to take in the budget. The comfort of the mattress is one more essential thing to consider when buying the mattress for a heavy couple.


Mattress Thickness
One of the most important things that you would like to consider when you are going to purchase the best mattress for heavy couples is the bed's thickness. There're many offers on the market today, but the best thing is to choose a mattress of 10 inches and more. It will be ok for overweight couples and will prevent sagging.
Mattress Firmness
Every mattress is designed with a firmness level that ranges from soft to firm. The firmness of a mattress is usually rated on a scale from 1 to 10. When products are rated, they're ranked on a scale of 1-10 in terms of firmness. The higher the rating, the firmer the mattress. This rating refers to the way the mattress will feel while lying down on it. This thing is very important while choosing the best mattress for heavy couples. Items that are too firm can be uncomfortable to sleep on and provide different health issues for heavy sleepers.


The same goes for mattresses that are too soft; they can cause sinking in, and the person will awake with spine and joint pain. The most comfortable for heavy couples is a medium-firm mattress that provides enough support and pressure relief at the same time.
Edge Support
Many consumers are so busy looking at the size, spring count, and price that they miss out on the importance of edge support. The edge support of a mattress is how it holds a person in place on the bed as they move to the edge of the mattress. When a person moves to the edge of the bed, the bed's springs need to provide enough support to keep the person in place. If the springs are too soft or the mattress is too deep, a person can easily roll out of bed. With poor edge support, a person can easily find themselves on the floor when they try to get out of the bed.
Motion Isolation
So you're sharing a bed with your beloved, but you both toss and turn throughout the night, leaving both of you sleepless. If you're a big man or woman, your weight may be causing motion disturbance and discomfort for your partner. The good news is, many mattresses are specially designed to help reduce this motion disturbance.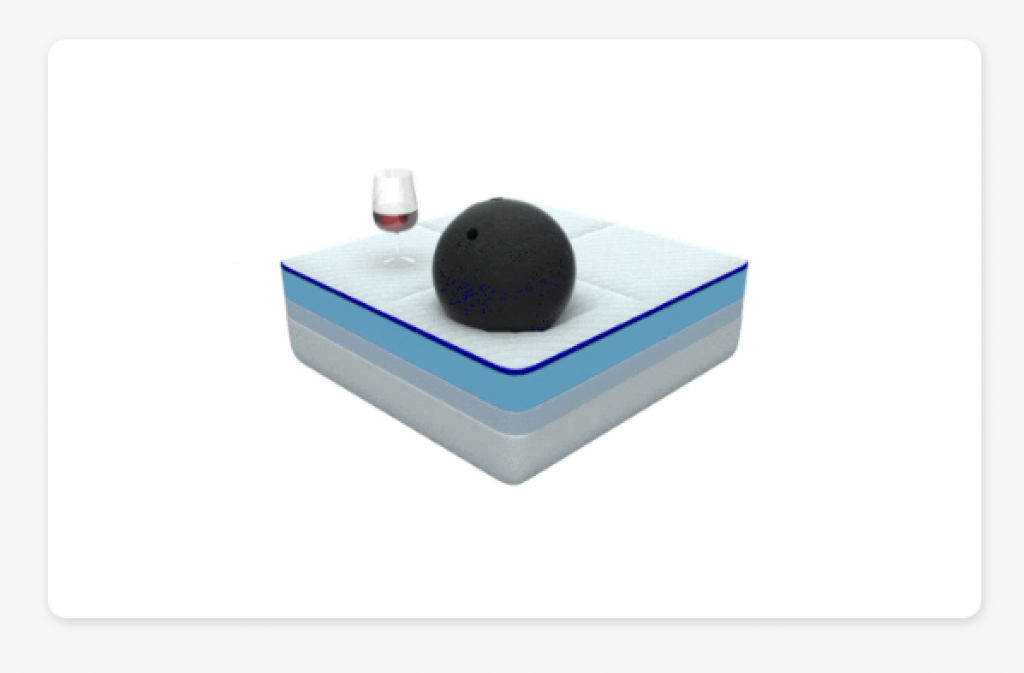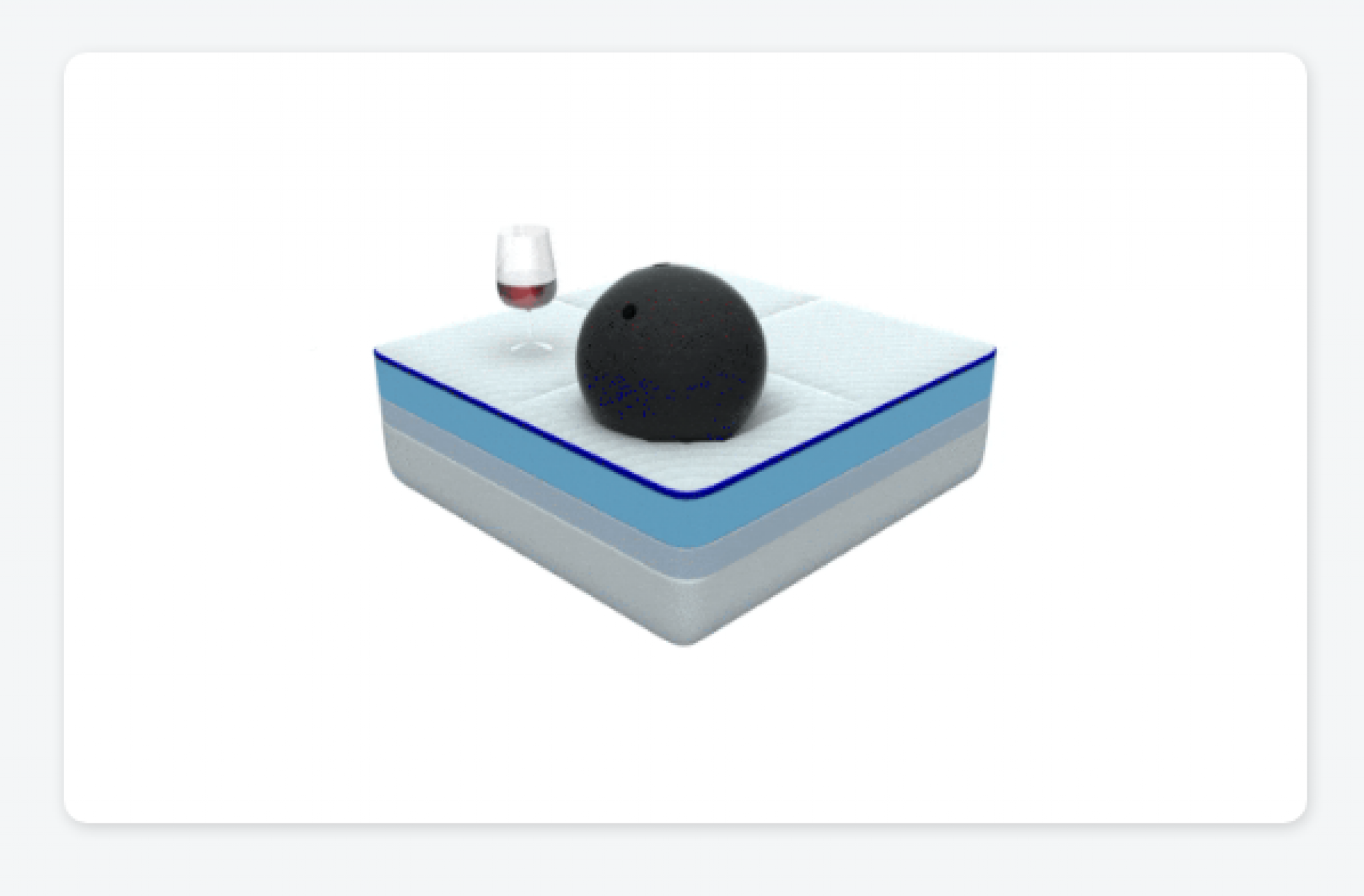 Motion isolation of the mattress is a vital part of getting a good night's sleep. You never want to feel like what your partner is doing on the other side of the mattress affects you. The right mattress will help protect you from this by providing support for your body and isolating movement so that you can sleep peacefully.
Mattress technology has changed over the years, with new developments and innovations. It was recently thought that the best way to isolate motion from one side of the mattress to the other was to use a pocket coil spring mattress. However, the latest technology has brought about the use of gel memory foam mattresses.
Durability And Lifespan
When you purchase a new mattress, you want to ensure that it will last for many years to come. While many different factors determine the lifespan of a mattress you should be aware of, there are several things you can do to extend a mattress's lifespan. A mattress that a single person uses is likely to last longer than one that two people use. When two people sleep on the same bed, the product will slowly begin to lose its support over time. A recent study of mattresses sold to heavy couples found that the average lifespan of a mattress for a heavy couple is only four years.
Mattress Weight Limit
When looking for a mattress, you will often notice that the weight capacity is listed. This can easily be misinterpreted as a suggestion though! Mattresses are not about to break under the weight of the consumer. The weight capacity is the maximum weight the bed can hold and remain comfortable. If two people are sleeping on it, you'll need to look at mattresses that can support a combined weight of at least 300 pounds. It will be better if the weight limit will be 500-600 pounds. This is more important than you might think, considering an American adult's average weight is 194 pounds.
---
FAQ
Do Memory Foam Mattresses Have A Weight Limit?
The amount of weight a memory foam mattress can handle depends on many factors, including the size of the bed, the type of memory foam being used, the size and weight of the persons sleeping on the mattress, and the position they sleep in. 
What Type Of Bed Frame Is Best For Heavy Couples?
To find the answer to this question, we first have to understand what exactly keeps a mattress in place. In a box spring, slats made of wood or steel keep the bed in place by spreading the weight evenly across the slats and supporting the mattress in place. The mattress's weight is distributed over the frame with no support from slats in a platform bed, and no box spring is needed. So the hardwood and metal bed frames are the best for heavy couples.
Is Puffy Mattress Good For Heavy Couples?
Puffy Mattress is good for couples who weigh less than 230-250 pounds. Such bed types provide medium firmness so that the weighted couples will need a firmer sleeping surface.
---
The Bottom Line
We have come to the conclusion of our reviews for the best mattresses for heavy couples. I have compared five mattresses that are a good fit for this type of sleeping arrangement. Each of these mattresses has their benefits but also have some cons. Moreover, I tried to do my best and provide complete information about the things to consider while shopping for the best mattress for heavy couples. I hope it will be useful for you and help you to make a studied decision.