Here is a short brief for this article
Importance of Edge Support:

Prevents falls among elderly, reducing hip fractures and fatalities.
Crucial for heavy and broad-shouldered individuals to prevent back pain.

Top Mattresses for Edge Support:

Luxury Bliss® Organic Hybrid Latex Mattress: Premium coils, certified organic materials, medium to med-firm, ideal for various sleepers, relieves back and hip pain.
Brooklyn Bedding Plank Mattress: Innovative firm design, good for spine alignment, suits various sleeping positions, excellent edge support.
Avocado Green Mattress: Organic materials, adapts to body weight and position, good for skin and environment.
Saatva Classic Mattress: Hybrid innerspring, chiropractor-recommended, excellent back and joint support.
Helix Midnight Luxe Mattress: Hybrid, medium-firm, balances support and comfort.
Bear Hybrid Mattress: Gel and memory foam, good airflow and pressure relief, suits different comfort levels.

Why Edge Support Matters:

Ensures mattress longevity by preventing sagging.
Provides security and stability for sleepers, especially plus-sized individuals.
Enhances comfort by maximizing sleep surface.

Edge Support Features:

Usually includes foam encased edge support and steel border rods.
Offers better weight distribution, reducing motion transfer.
Important for plus-sized sleepers due to higher pressure on mattress edges.

FAQs:

Edge support maintains mattress shape and stability.
Split mattresses with firmness level 6+ are recommended.
Firmness, support system, thickness, and materials influence edge support.
Hybrid mattresses are good for edge support.
Lifespan of such mattresses can be up to 10 years.

Conclusion:

Edge support is a vital factor for special needs, particularly for the elderly or overweight individuals. Different mattresses cater to various needs and preferences, emphasizing the importance of proper selection for comfort and safety.
Did you know that the #1 cause of hips breaking among elderly people is falling off the bed when they're sitting on the edge? And according to CDC and medical studies, falls account for 32,000 deaths among older adults every year!
And if you're a broad guy or an overweight person, your shoulders may sometimes creep off the edge of a mattress and that can cause massive upper back pain over time.
This is why getting a mattress with firm edge support is crucial when choosing one for older folks.
It's also very beneficial for heavy people who like to sleep on their side or tend to get closer to the edges at night.
Mattresses sagging on edges suck!
A good mattress with strong edge support can literally save lives and increase the comfort and sleep quality so much.
In this article, we're going to try and explain in detail why is it so important to get a mattress with the best edge support and help you make an informed decision for buying one.
Let's get started!
---
#1
The Luxury Bliss® Organic Hybrid Latex Mattress
Get 50% off
Premium fabric-encased coils offer edge-to-edge uncompromising support.

The mattress gently cradles the pressure points of your body, which helps to relieve aches and pains & promote deep sleep.

Made with certified organic and sustainable materials.
Trial period: 100 nights

Warranty: Lifetime Warranty

Shipping:
Free Shipping

Firmness:
Medium, Med-Firm

Price range: $$$

Type: Hybrid
We recommend this mattress for the following sleepers:
Get 50% off
---
What is Edge Support and Why It's Important?
Edge support is the ability of a mattress to support your body as you lay or sit next to the edge of the mattress.
Edge support is important because prevents the mattress from sagging over time around the entire bed. Firm and secure edges on a mattress allow you to maximize the sleep surface.
For some people, it's crucial. Here's a couple of examples:
Edge support for elderly people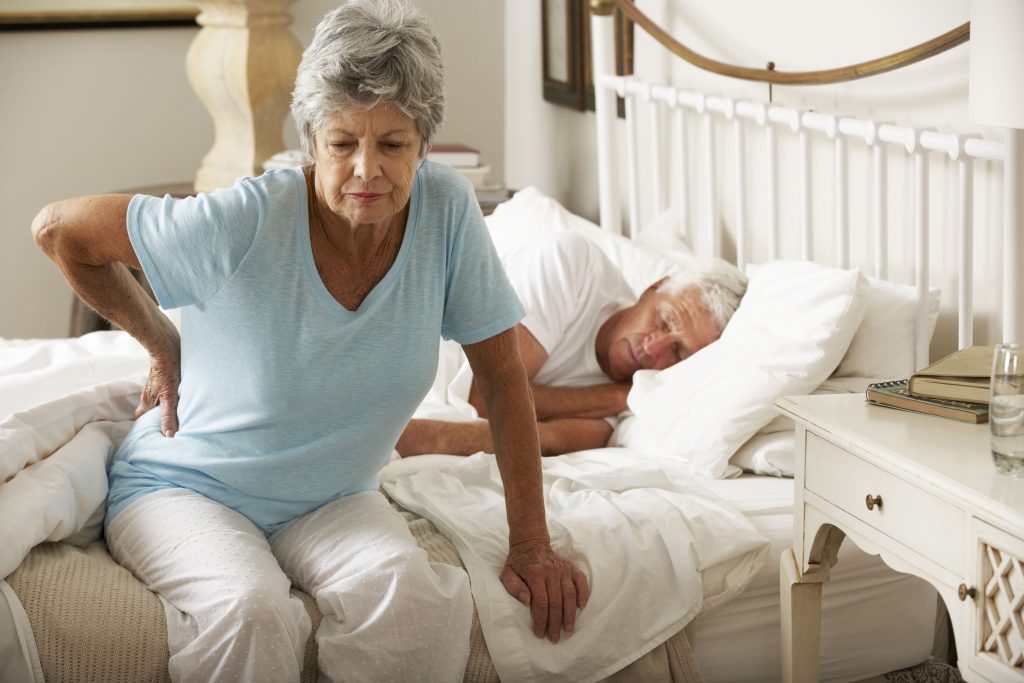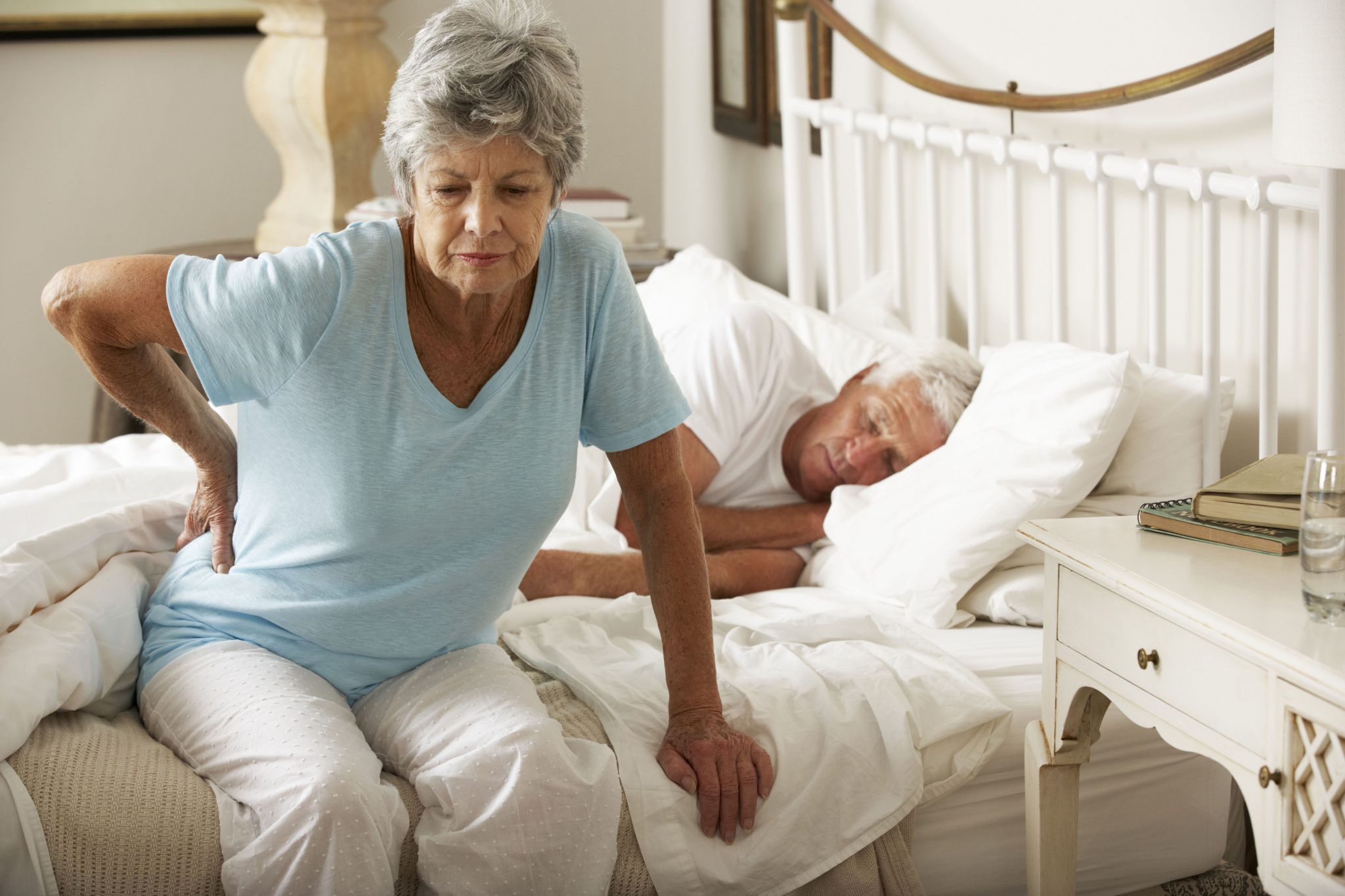 As we've mentioned at the start of the article, falls from a bed are a serious issue for older people. It's super easy to slip off a sagging mattress and get a serious injury.
That's especially true for seniors with mobility issues. A sagging and too soft mattress feels like quicksand for them. A firmer mattress with strong edge support is preferred.
Mattress with edge support for people with broad shoulders
If you're one of those broad guys with wide shoulders you know what's the issue. Especially if you sleep on your back.
When you're pushed to the edge during the night and your shoulders slip off the edge of the bed, it can cause additional tension in your upper back muscles. Instead of getting rest and relaxing, the tension in your muscles increases and your upper back hurts.
Sometimes the pain becomes unbearable.
This is why a mattress with firm support on the edges is important.
Follow our recommendations above or below and go for a larger size (a king-size would be perfect) if possible to reduce the chances of slipping off at night.
Here are the benefits of a mattress with edge support for heavier people:
Security while sleeping.
The chances of rolling over and falling from bed are significantly lower.
Stable edge sitting.
Where normal mattresses sag, mattresses with edge support can handle your weight and provide better comfort. It's also important if you have hip or joint pain and have a hard time getting up from a lower position
Increased surface area.
When the mattress doesn't sag on edges, you can comfortably sleep on your side or back without that annoying discomfort and quicksand feeling.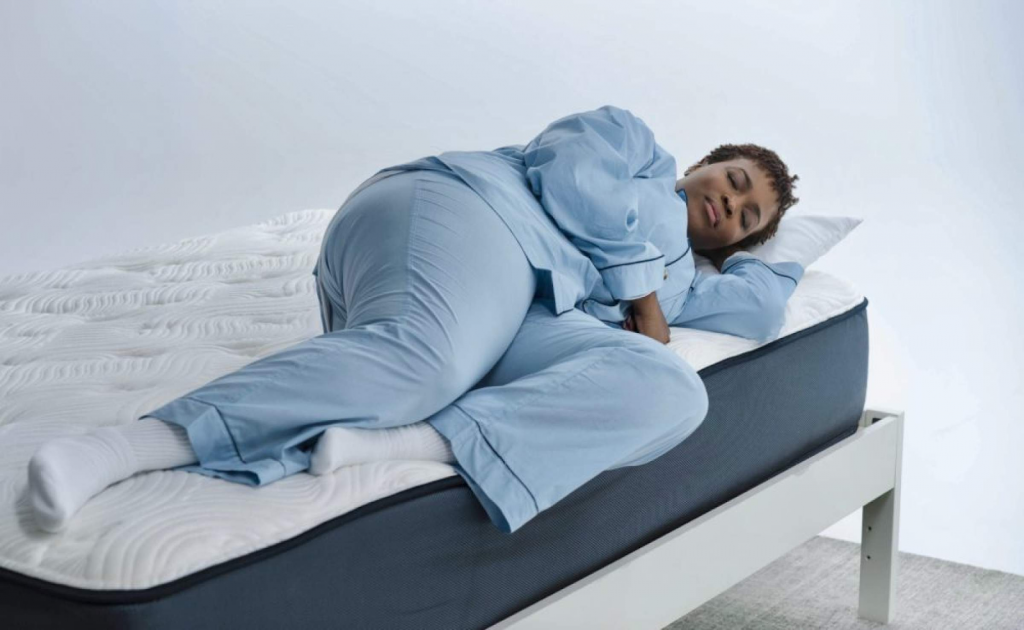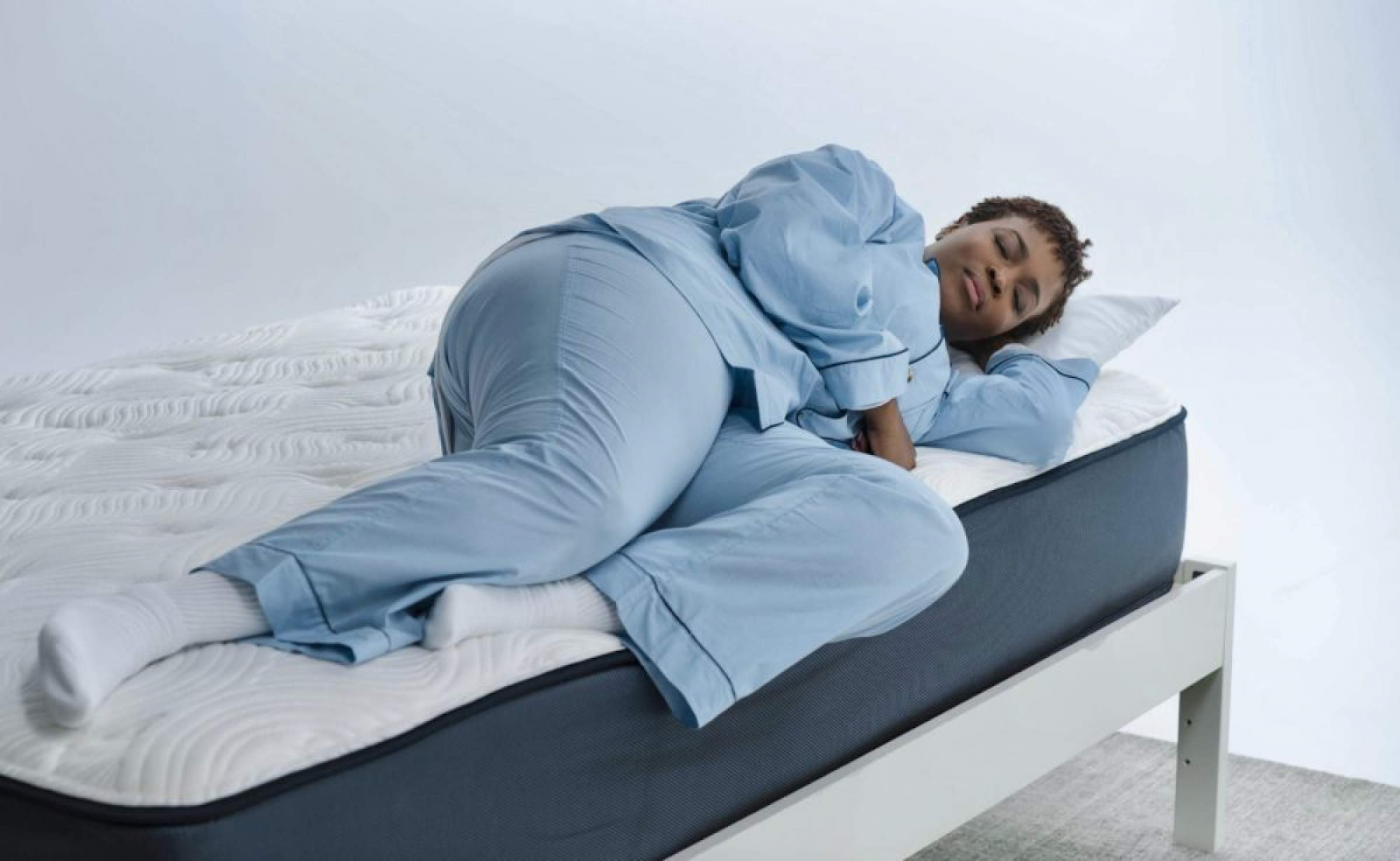 ---
Mattresses with Excellent Edge Support and Comfort
Brooklyn Bedding Plank: Memory Foam Mattress with Edge Support
Great Choice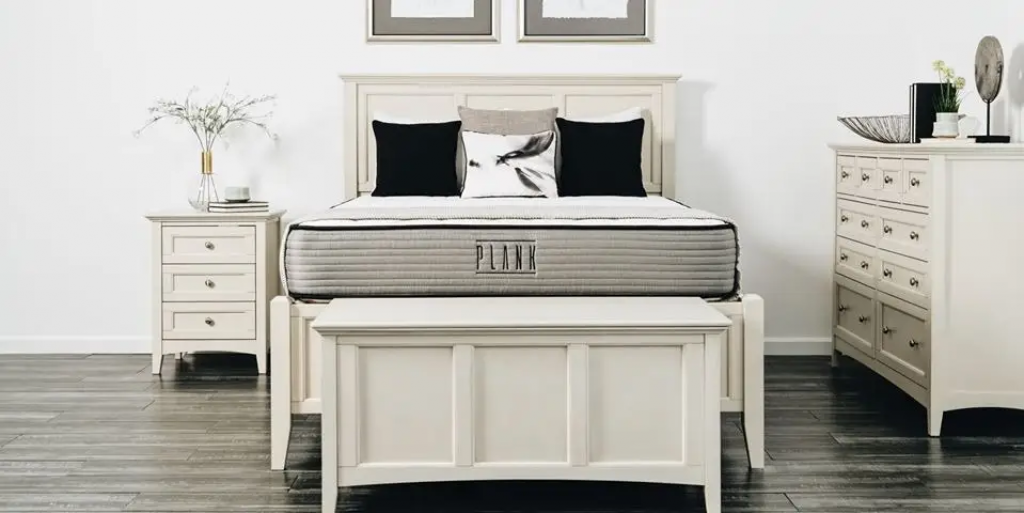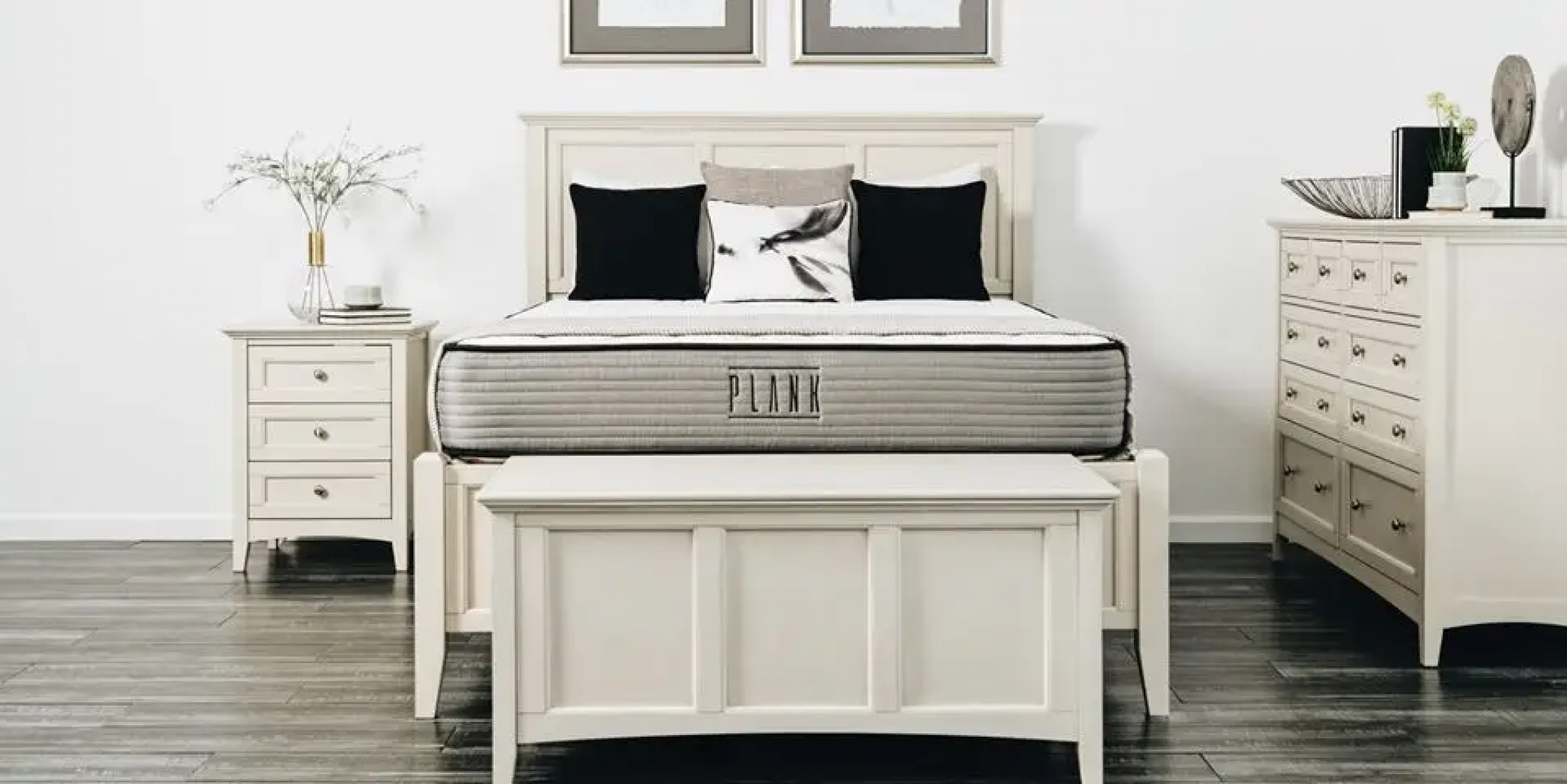 The Brooklyn Bedding Plank Mattress is featuring the most innovative design of the year. The manufacturer has developed a mattress that not only helps you rest better but also gives you a choice in how you sleep.
Numerous research studies have confirmed that sleeping on a firm surface helps you rest more comfortably, improving your breathing and circulation while reducing snoring and night-time leg cramps. The Plank provides a 75" quilted top layer, patterned with continuous stitching, for your ultra-firm sleep experience.


The other optional side has a TitanFlex comfort layer, providing a traditional experience at night.
Both versions have a layer of air-infused memory foam and a flatter sleep surface that reduces pressure points and helps align your spine. The Plank Firm is an excellent choice for sleepers who prefer a soft to the medium surface and tend to have a more neutral spine position.
The Brooklyn Bedding Plank mattress has the best edge support among other mattresses in our round-up.
The Brooklyn Bedding Plank Mattress is a memory foam mattress manufactured in the U.S., offering the classic memory foam feel balanced with firm support.
What I Like:
The Brooklyn Bedding Plank is a reliable choice if you want a traditional memory foam feel at great value.
The mattress is designed to offer a consistent comfort level from edge to edge, which is ideal for most sleepers.
With a responsive top that contours to every sleeping position, the Brooklyn Bedding Plank Mattress is an excellent option for those who sleep on their side or stomach or for couples with different firmness preferences.
Avocado Green Mattress
Finest Organic Mattress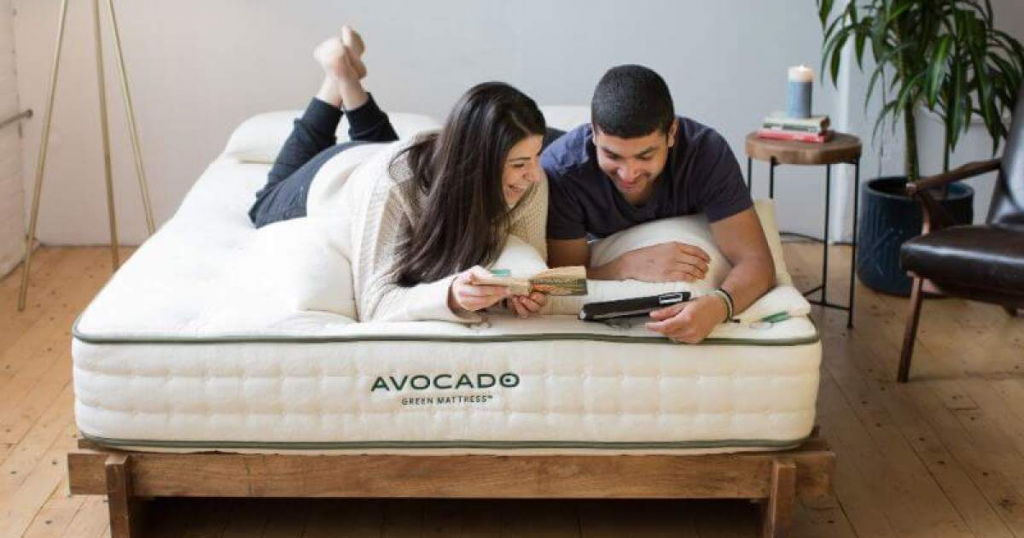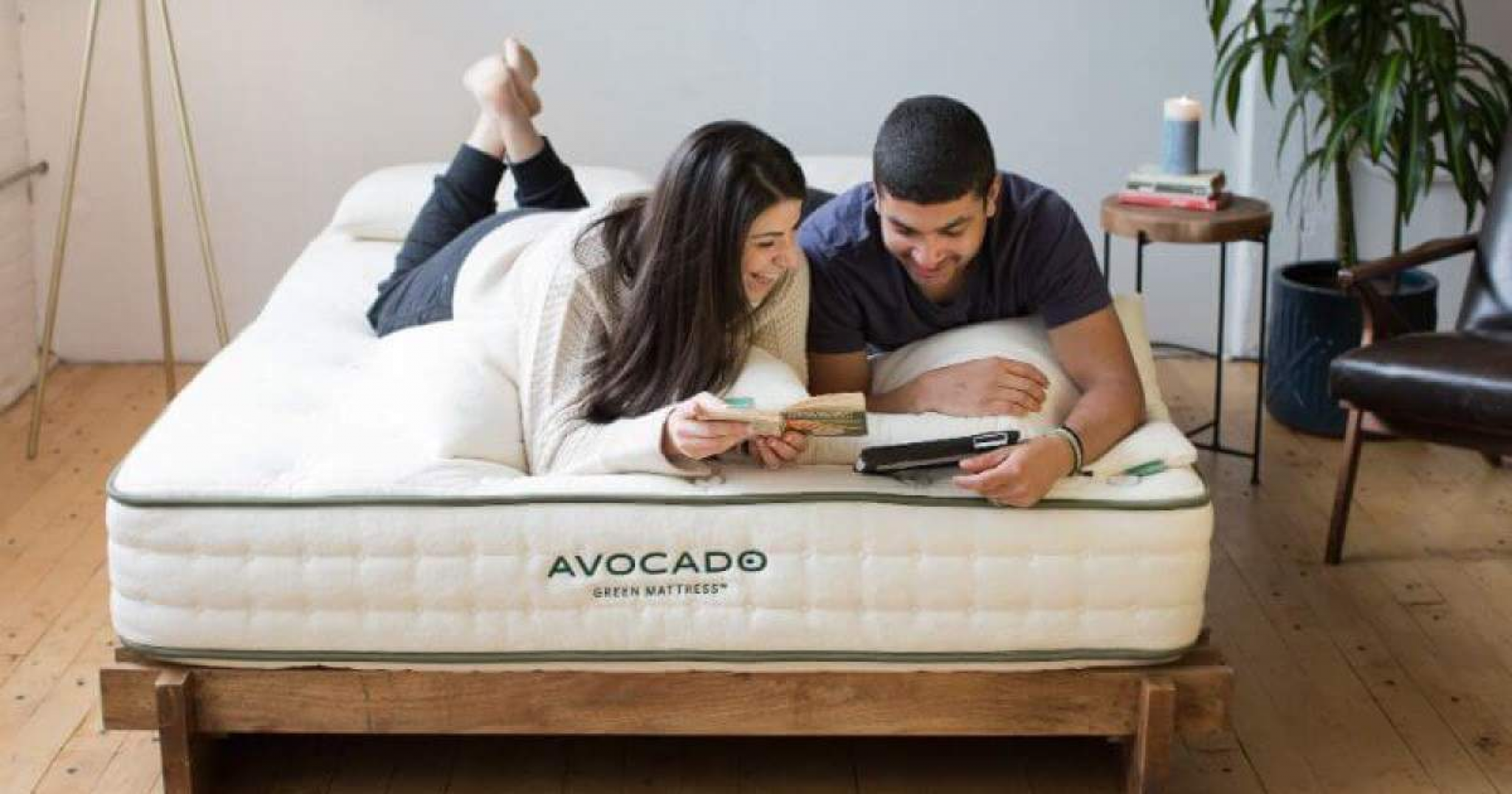 When you buy a new mattress, you probably don't expect to be lying on organic wool or latex. That's no surprise, however, because it's easy to get wrapped up in all of the other benefits that a mattress offers, and maybe even forget that the mattress is made of natural materials.
The Avocado Green Mattress, on the other hand, is different. It has a 100% organic wool top layer and a 100% organic latex layer yet still offers the same comfort, support, and durability as any other memory foam mattress. On top of that, Avocado Green Mattress is the most eco-friendly mattress on the market, and it's the first mattress to be 100% made in the United States.


The magic of the Avocado Mattress is how it supports you as you sleep and how it instantly adjusts to changes in your weight and position. Just like the avocado fruit is naturally soft, springy, and can be reshaped, an Avocado mattress offers the same benefits in your sleep. When you sleep on an Avocado mattress, the soft latex will mold to your body and gently adapt to your position throughout the night. This makes the mattress pain-free, giving you a natural feel and support.
What I Like:
The mattresses are made with organic cotton, wool, and latex. The materials are safe for your skin and the environment.
The Avocado Green has over 1,400 individually pocketed coils to provide outstanding body support.
---
Saatva Classic Mattress
Perfect Spine Support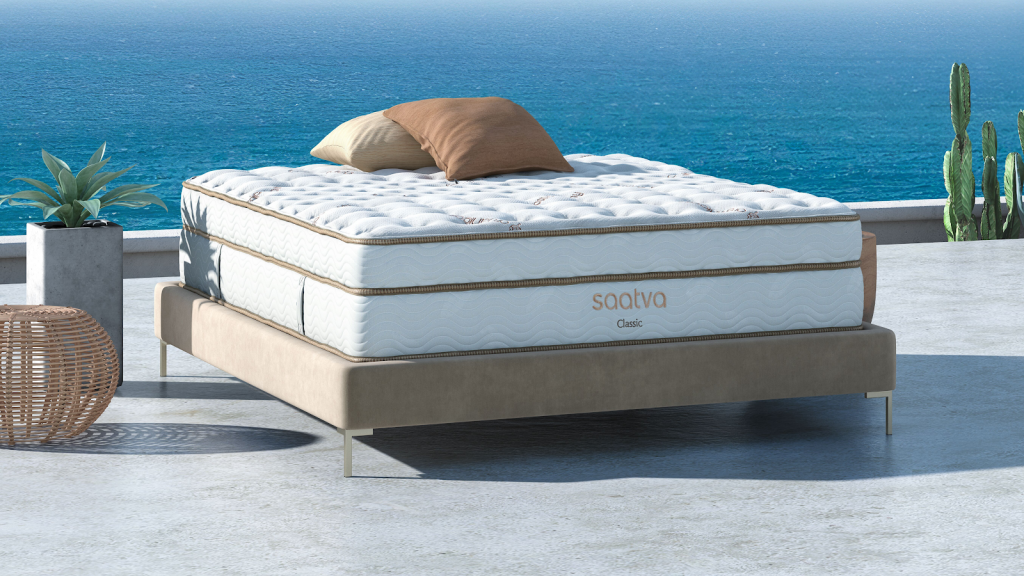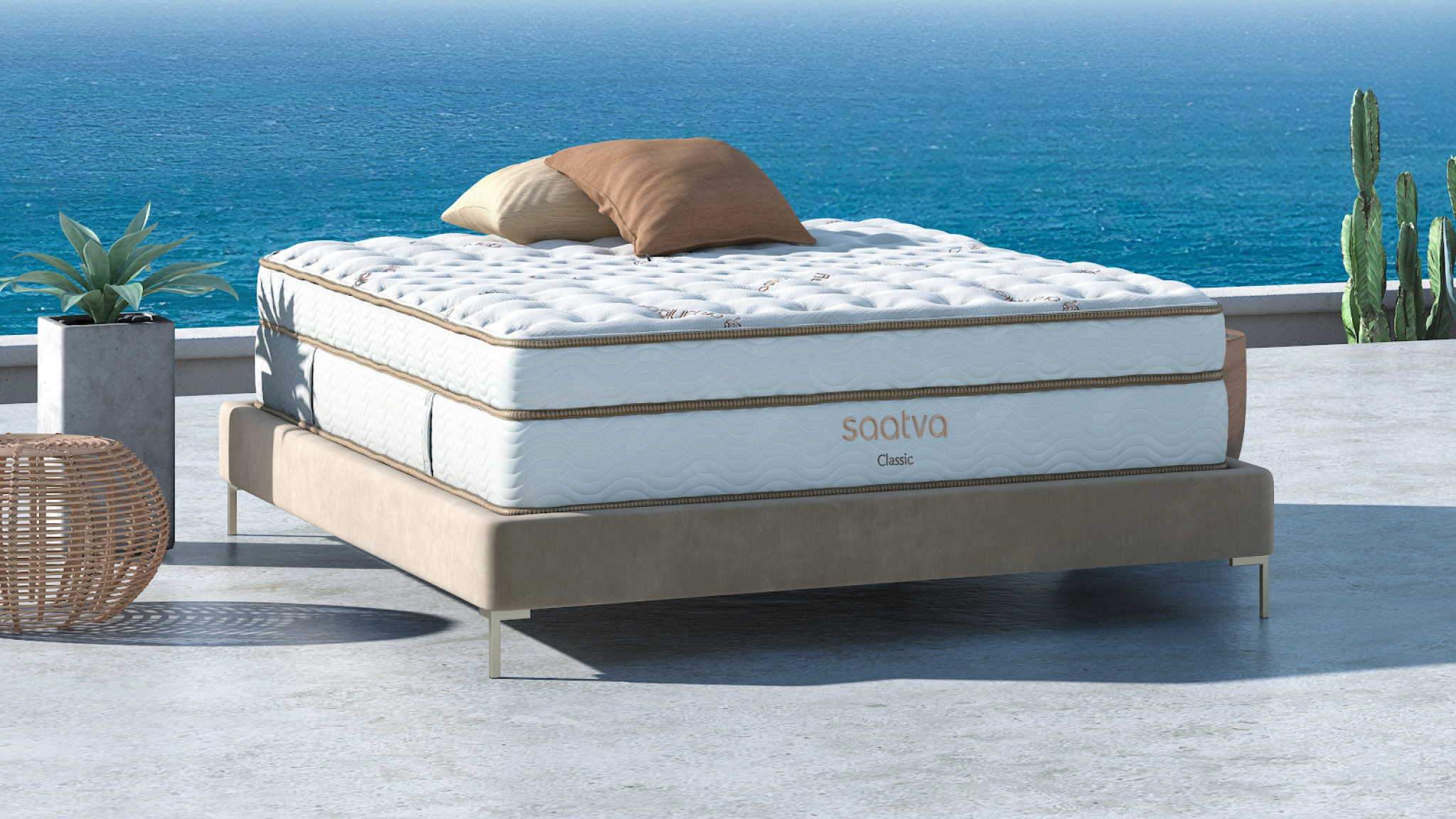 Saatva's Classic mattress is a hybrid innerspring mattress that features a plush Euro pillow top that adds comfort and contouring support to the bed. Although it is a hybrid innerspring mattress, the company says the memory foam adds to the mattress's convenience rather than taking away from it.
The mattress also features a 15-year warranty. This hybrid mattress is made with memory foam for pressure relief. The memory foam is CertiPUR-US® certified for durability and performance.


Chiropractors and orthopedic specialists recommend the Saatva mattress because it gives spinal support and is more breathable than other mattresses.
What I Like:
Saatva offers a 15-year warranty on its mattress, which is really impressive.
The Saatva Mattress is a hybrid mattress that offers excellent support for the back and joints.
It's a mid-range luxury mattress, which means it comes at a higher price point than other mattresses in its category but is still more affordable than a designer mattress.
---
Helix Midnight Luxe Mattress
Best for Hot Sleepers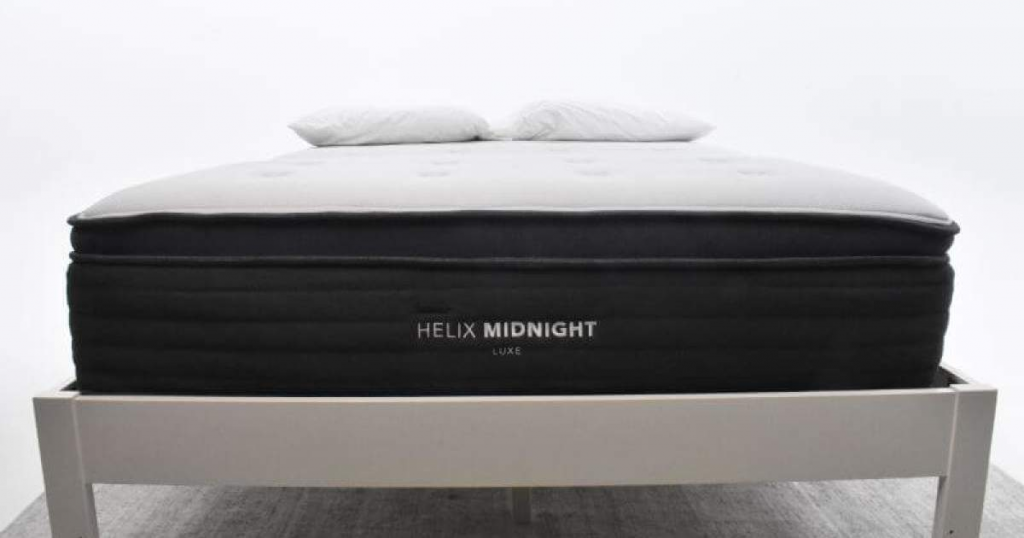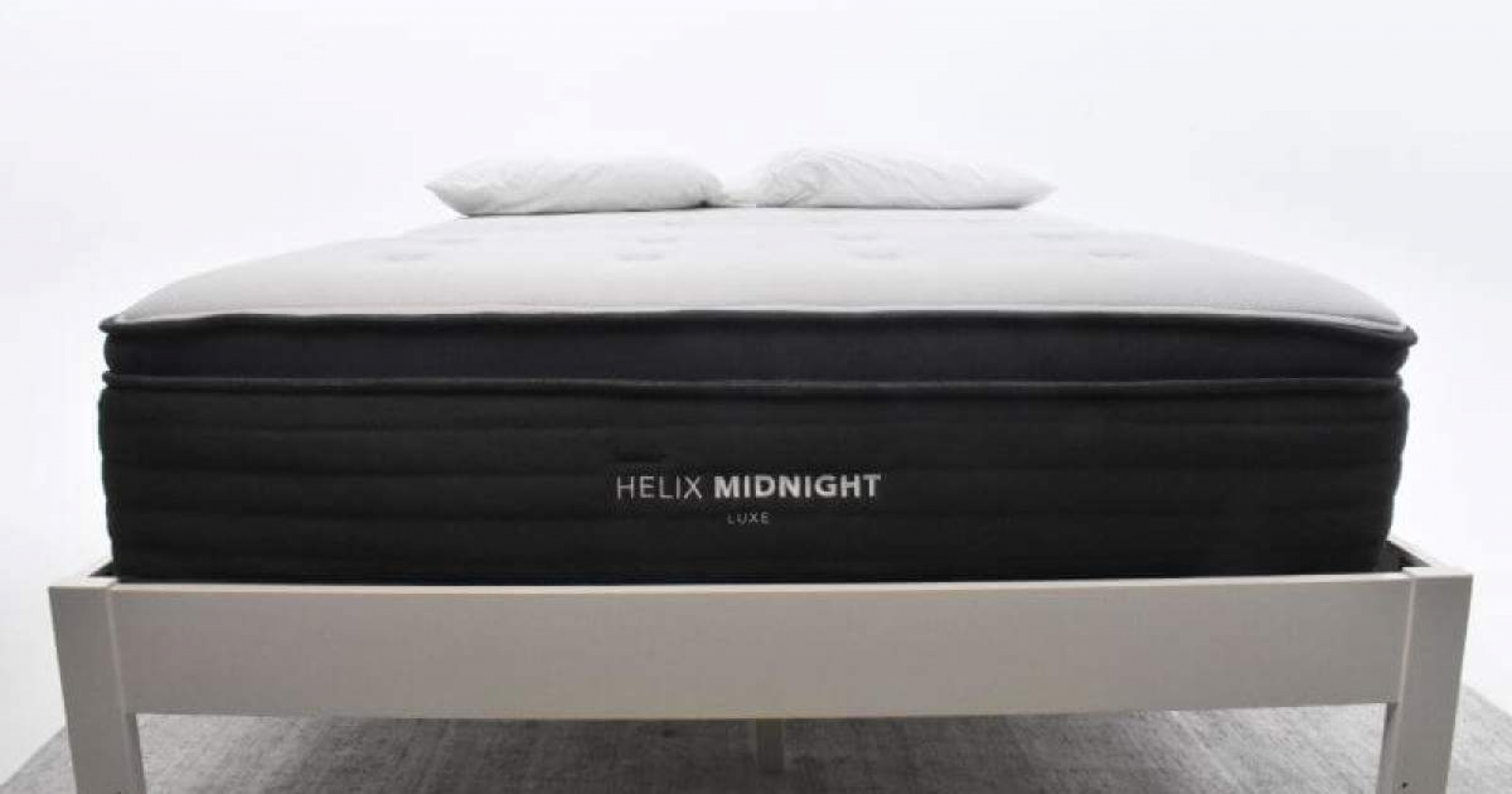 When you're in the market for a new mattress, it's easy to get overwhelmed by the range of options available. From memory foam to innerspring and everything in between, it can be hard to sort out the genuinely exceptional mattresses from the mediocre.
The Helix Midnight Luxe is a mattress that strikes a near-perfect balance between value and quality. The Midnight Luxe offers the same innovative 1,000+ wrapped coil system found in the Helix Plus and Helix LUXE and the same lifetime warranty, but in a medium-firm hybrid design that tends to suit more sleepers than the innerspring models.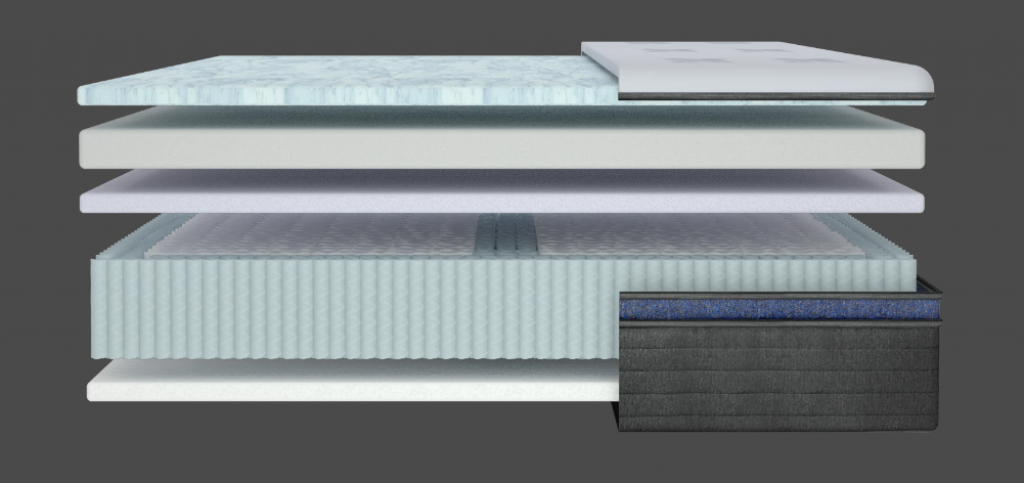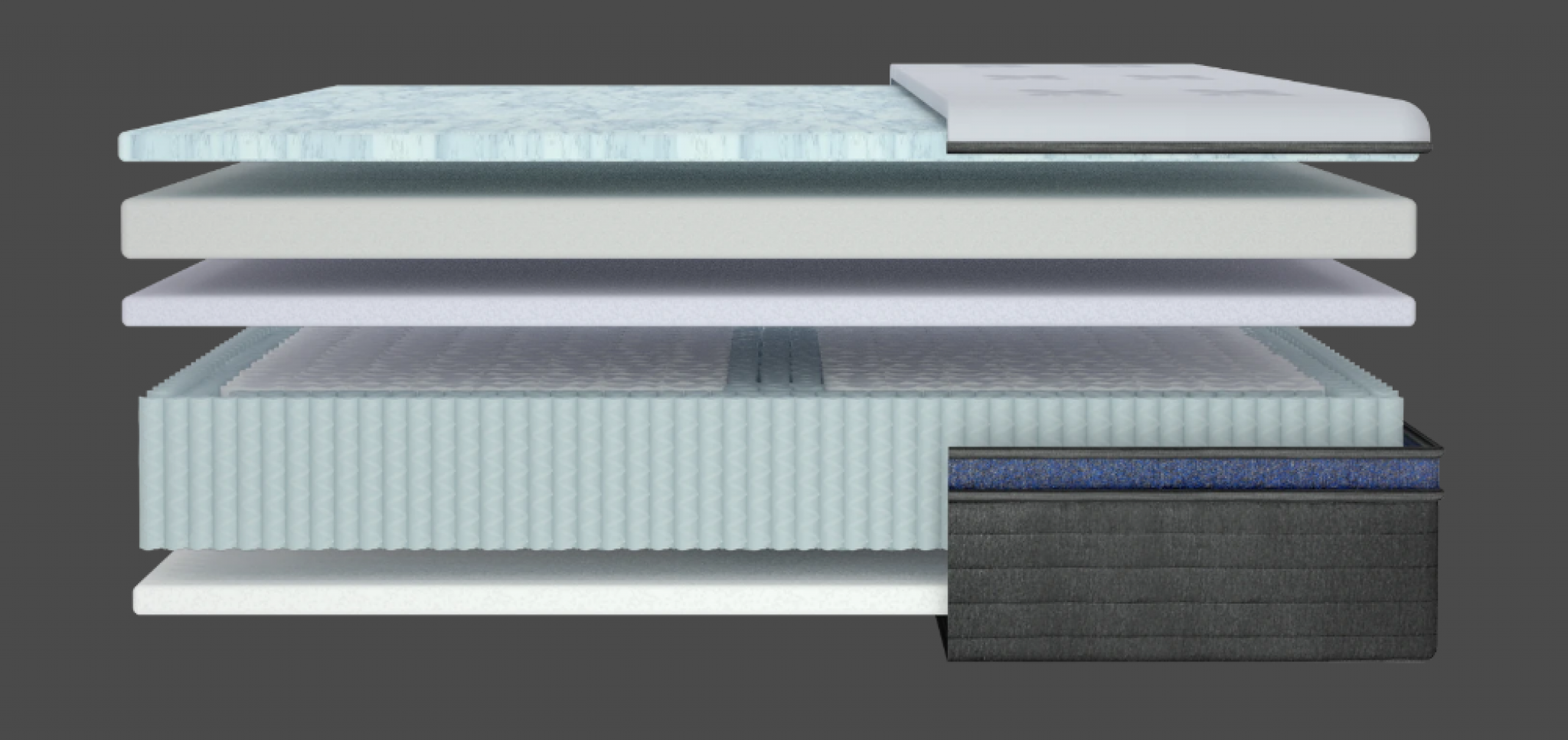 This is a hybrid mattress that combines memory foam with a pocket coil spring system. The Midnight Luxe mattress is the newest in the Helix line. Like all Helix mattresses, the Midnight Luxe is built in the US and comes with a 100-night sleep trial.
What I Like:
This mattress provides the perfect balance of support and comfort for your sleeping style.
The Helix mattress is an excellent choice if you are looking for a memory foam mattress with a luxury feel at a reasonable price.
Helix mattresses use an innovative coil system that allows the mattress to contour to your body.
---
Bear Hybrid: Best Hybrid Mattress With Edge Support
Best Cooling Hybrid Mattress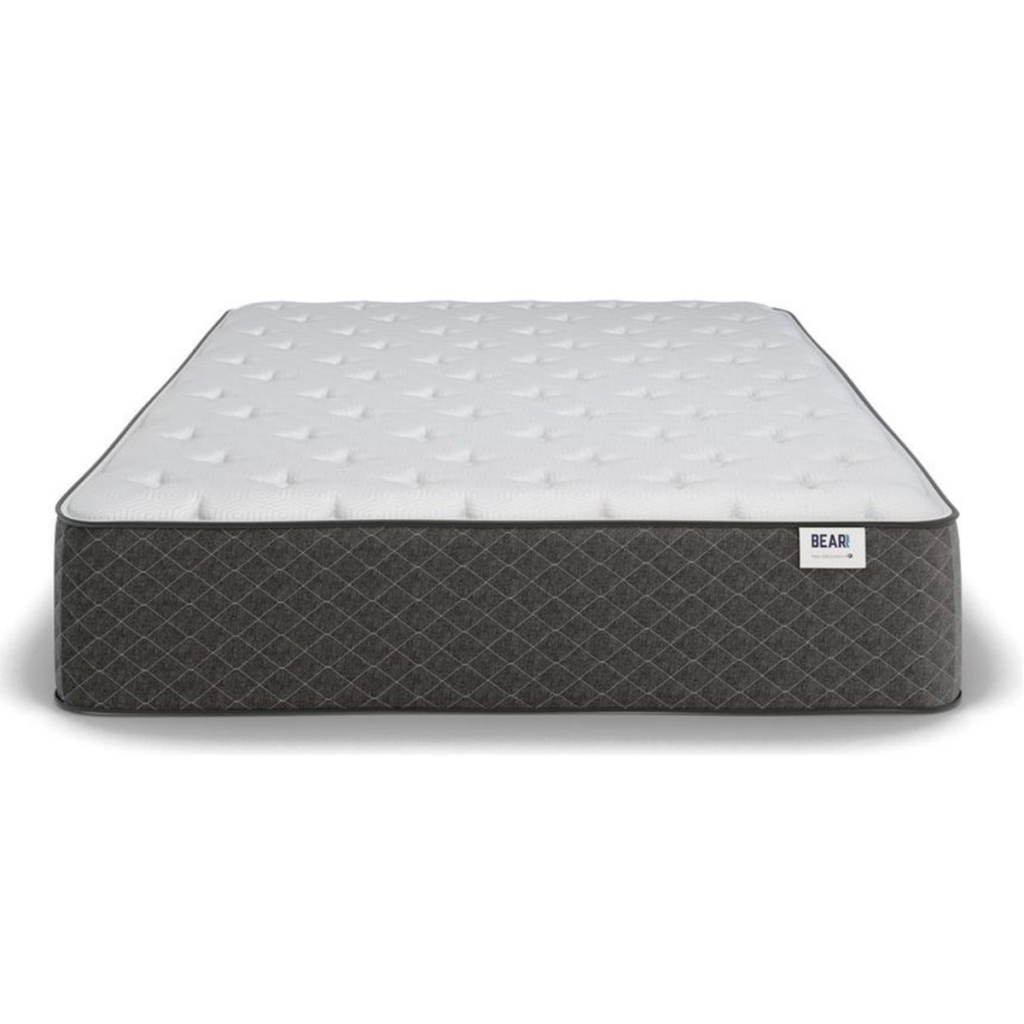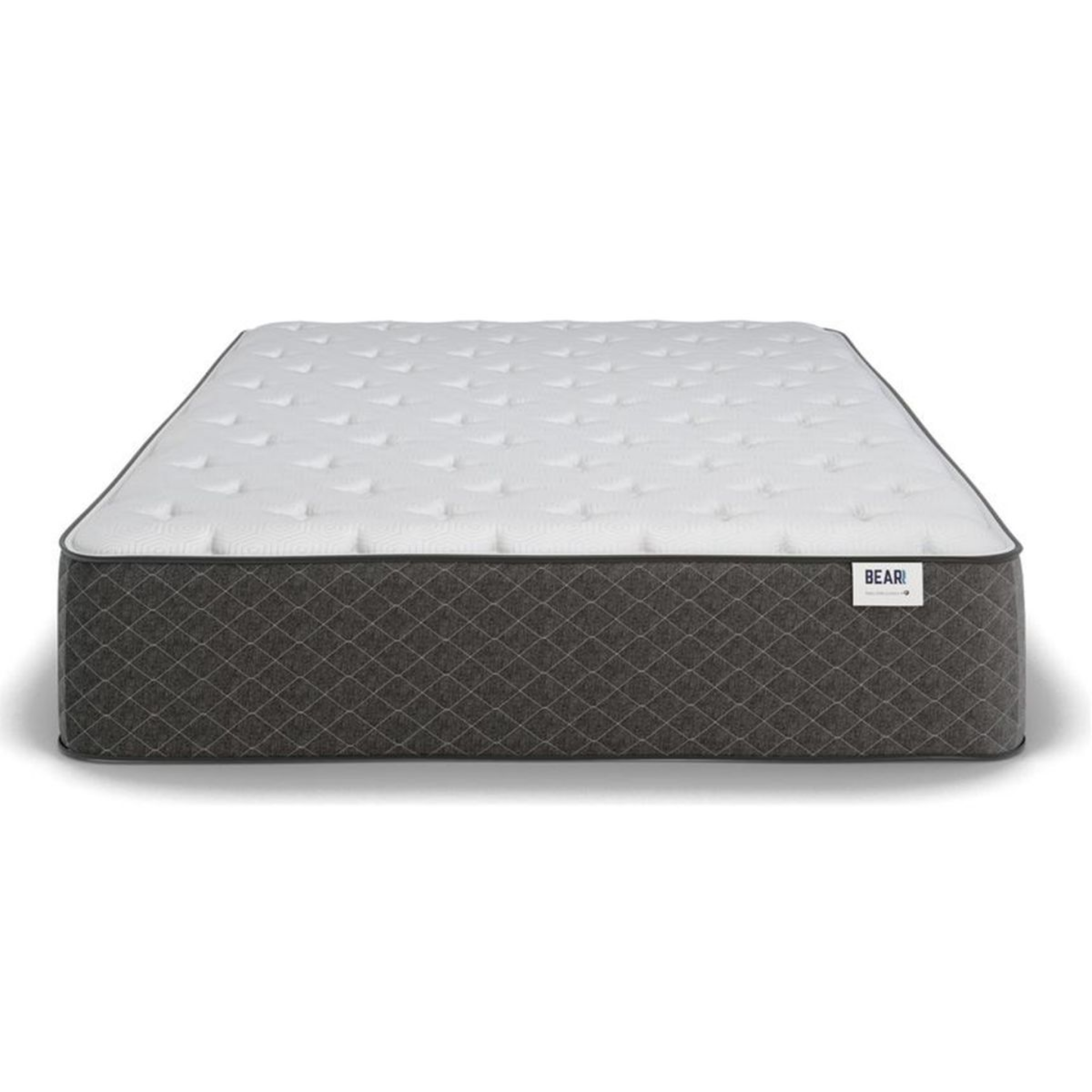 The Bear Hybrid Mattress combines gel and memory foam to give you a cool, cloud-like feeling every night. It offers airflow and pressure relief. The Hypersoft Cooling-gel Foam provides a cool feeling every night.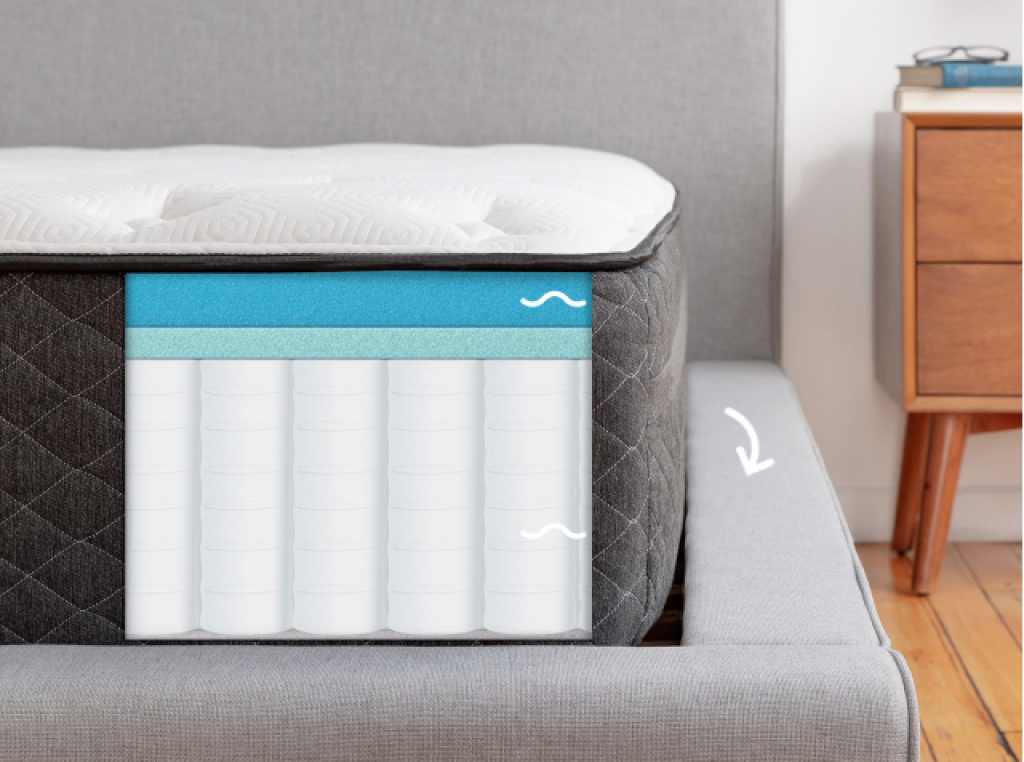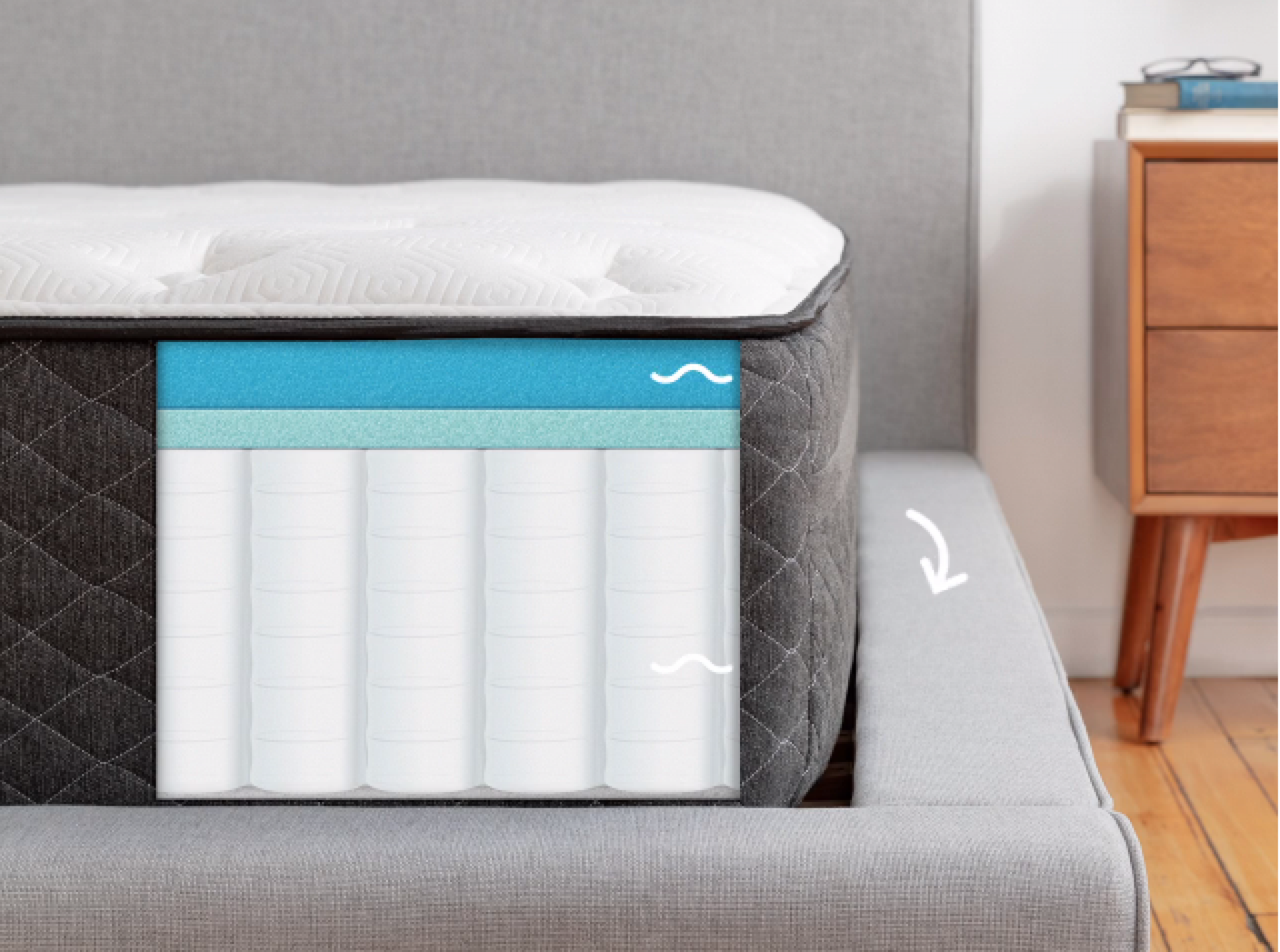 You will get the comfort of a traditional mattress with the benefits of memory foam. It has a responsive transition foam that moves with you while you sleep. This mattress has a Quilted Celliant® Fiber Top that improves your overall well-being.
The Bear Hybrid Mattress is made in the USA so that you can be assured the highest quality materials. It has a 20-year warranty, and the company gives you a 100-night risk-free trial.
What I Like:
The Bear Hybrid Mattress uses various materials to provide customers with a mix of different comfort and support levels.
This mattress is available in twin, full, queen, king, and California king dimensions.
The hybrid mattress gives you the feel of a traditional bed and the convenience of a memory foam mattress, which means that it is firmer than a pocketed coil mattress and softer than an all-foam mattress.
---
Buyer's Guide
The best edge support mattress is a unique concept that is becoming more popular as people look for new ways to make their sleep experience better. It's not a mattress on its own, and it's not a box spring; it's a combination of the two that provides a better night's sleep. It works by lifting your mattress so that the edge of your bed is supported, and it prevents your mattress from creating a roll toward the middle of the bed.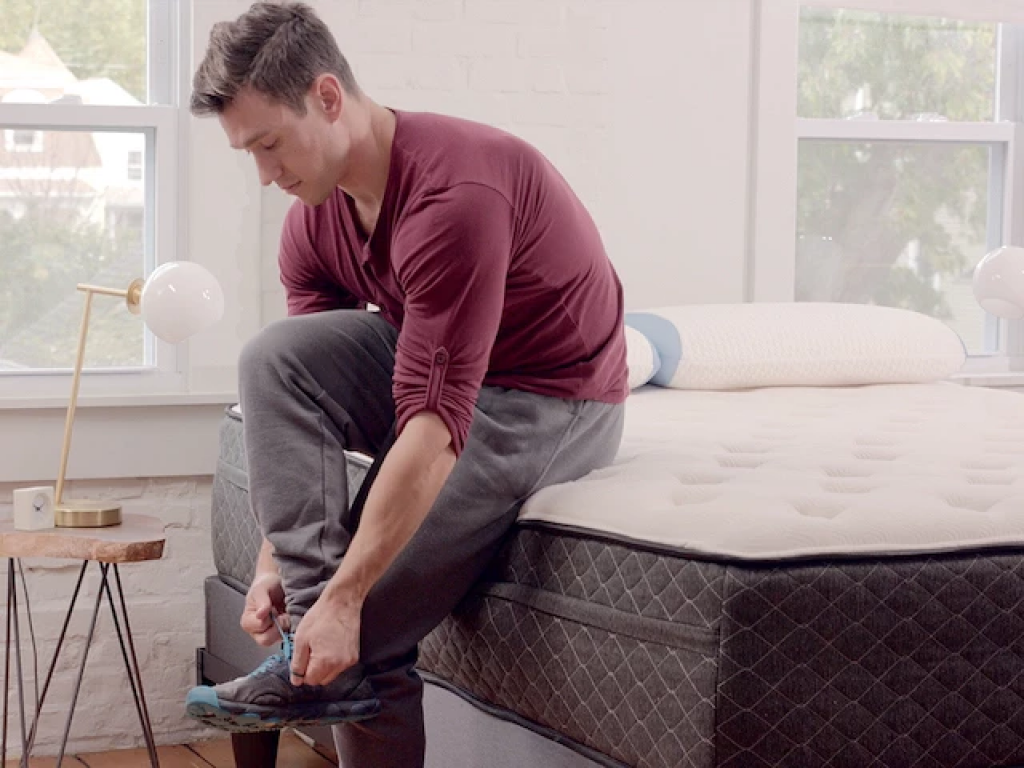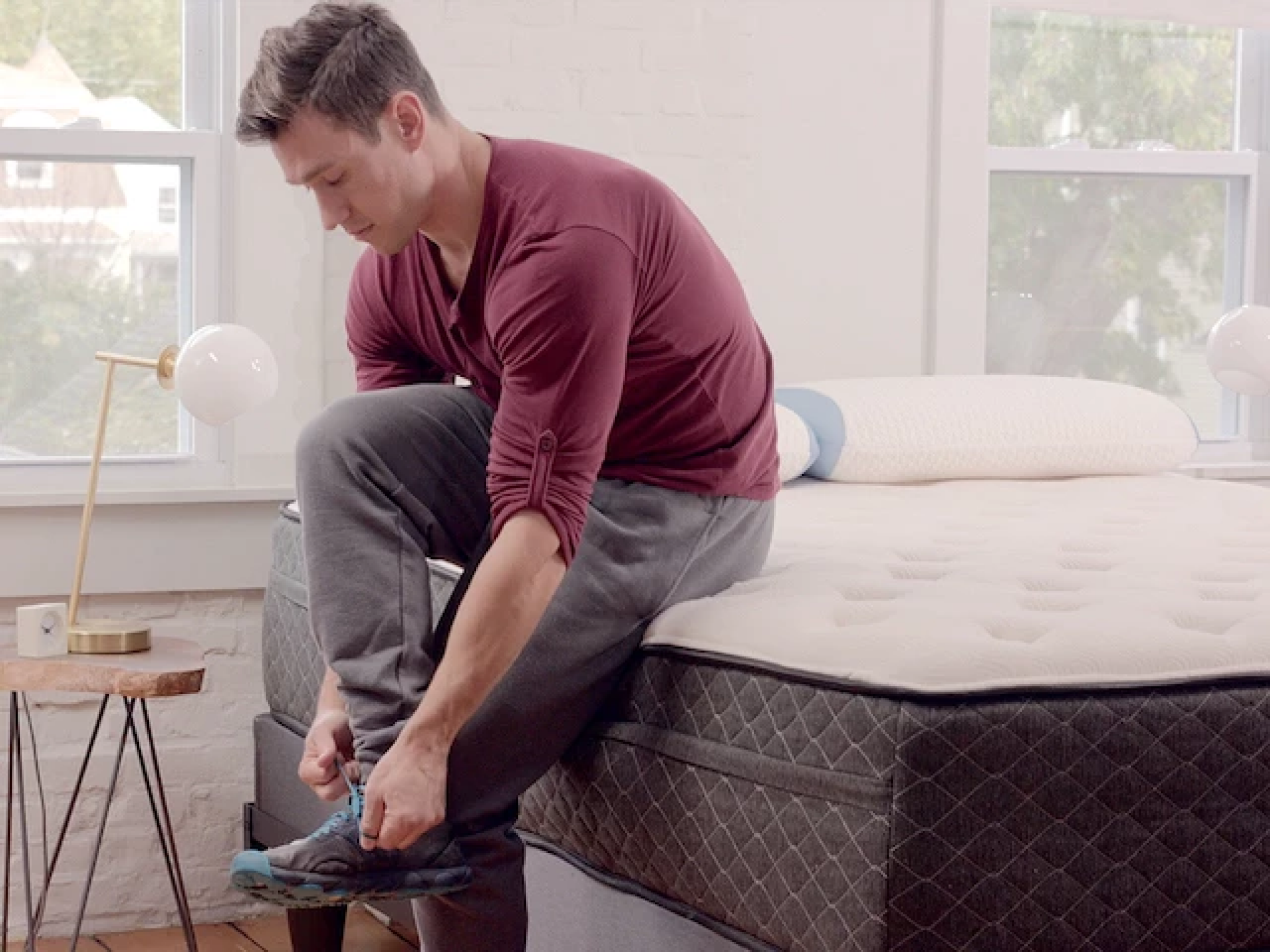 How Does Edge Support Constructs?
The edge support mattress system usually has foam encased edge support hardware to prevent excessive sinking and edge collapse. This foam encasement, along with the steel border rods, keeps the edges from collapsing under the upper body's weight and can reduce edge collapse by up to 71%.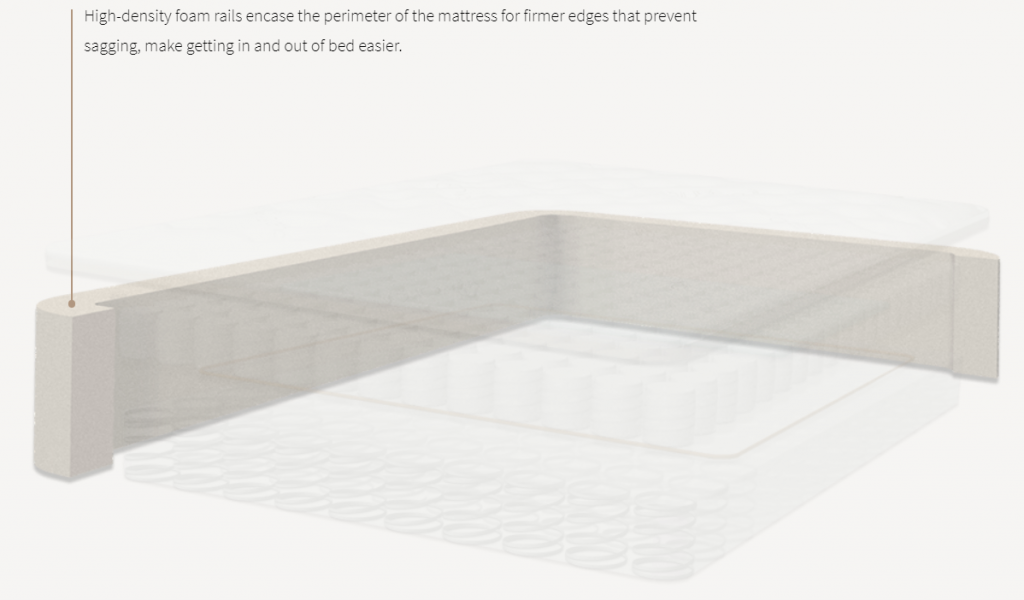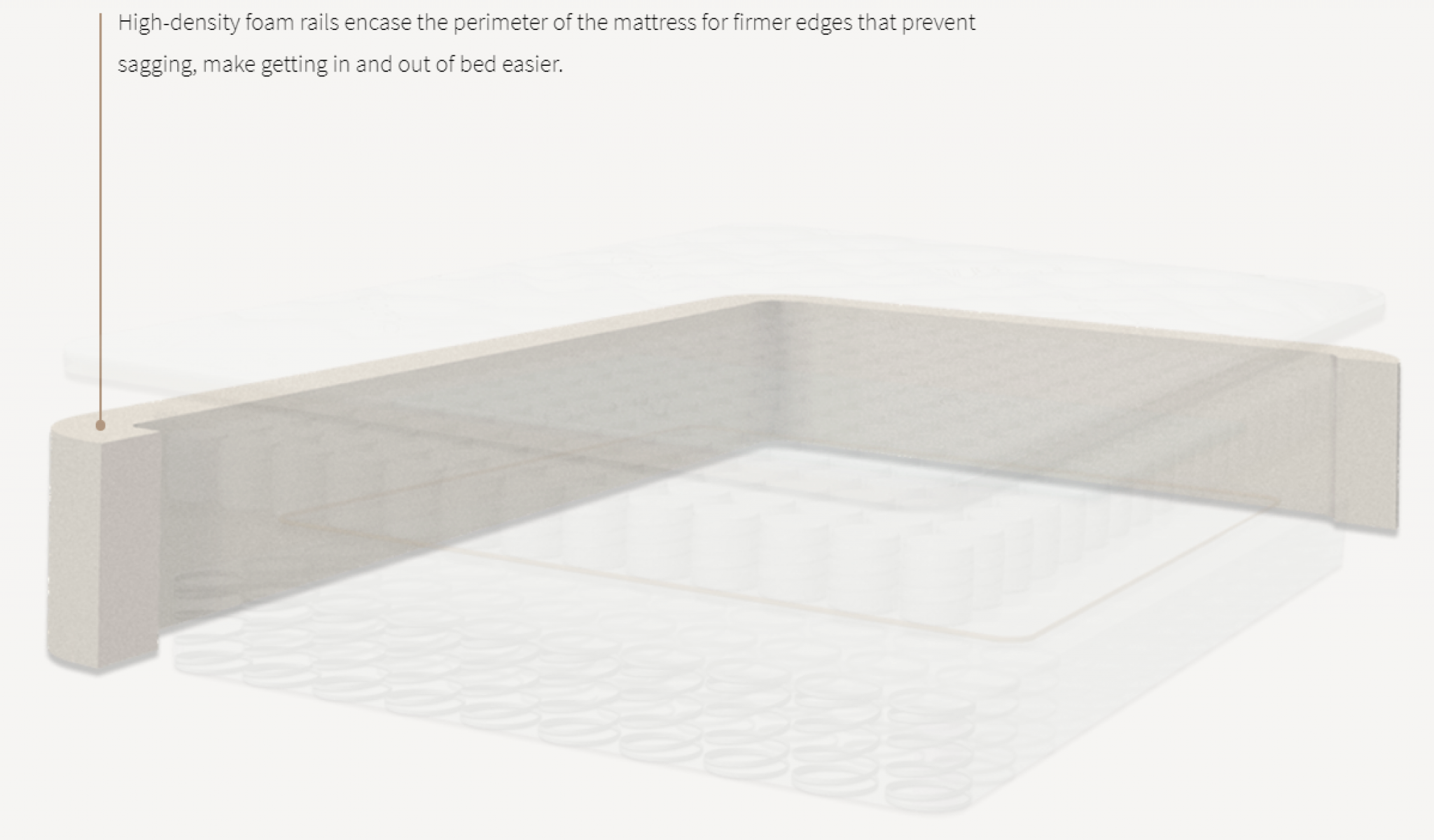 The heavy gauge coils feature a zig-zag wire configuration, and the coils are connected to a helical wire spring system, which helps to reduce motion transfer between sleep partners. The layers of padding and the high-density foam create a supportive mattress that provides pressure relief when lying on your side, which allows for deep, restful sleep.
---
Why Does Edge Support Matters to Plus-sized Sleepers?
Mattress shoppers often assume that all beds will provide similar levels of edge support. But that is not the case. The same mattress that is great for back and stomach sleepers may be a poor choice for plus-sized sleepers who like to sleep near the edge of their mattress.


The main reason is that plus-sized sleepers generally weigh more than average adults. As a result, they put more pressure on the mattress, which can cause poor edge support. Plus-sized sleepers can also be heavier in the middle of their bodies, particularly if they have a high BMI. This can significantly increase the amount of weight pressing down on the mattress at the edge, which can cause it to sag.
---
FAQ
What is Edge Support?
Edge Support is a feature in mattresses that helps maintain the mattress shape and stability by using firmer foams or coils along the edges. It prevents sagging, particularly at the corners and around the perimeter.
Are Split Mattresses with Firmness the Best Option for Edge Support?
Yes, split mattresses with a Firmness Level of 6 or higher are recommended for excellent edge support.
What are the Benefits of Mattresses with Excellent Edge Support?
Mattresses with excellent edge support offer better stability and durability, as well as improved comfort as it eliminates sagging around the mattress.
Is Firmness the Only Factor to Consider When Looking for Mattresses with Edge Support?
No, other factors such as the type of support system (coils or foam), mattress thickness, and the type of material used can also affect the stability and edge support of a mattress.
What Kind of Mattresses are Recommended for Edge Support?
Mattresses with a Firmness Level of 6 or higher are recommended for excellent edge support. Memory foam, latex, and hybrid mattresses typically provide the best edge support.
What is a Hybrid Mattress?
A hybrid mattress is a combination of innerspring coils and foam layers. Hybrid mattresses are known to be supportive and provide excellent edge support.
How Long Does a Mattress with Excellent Edge Support Last?
Generally, mattresses with excellent edge support are designed to last up to 10 years, depending on usage and care.
Does Edge Support Affect Comfort?
Yes, edge support is important for comfort as it helps provide a stable, consistent sleep surface and eliminates sagging.
Are Memory Foam Mattresses Good for Edge Support?
Yes, memory foam mattresses are often recommended for excellent edge support due to their high-density construction.
How Can I Measure the Firmness Level of a Mattress?
The firmness level of a mattress can be measured using the Indentation Force Deflection (IFD) test. This test measures the amount of force required to indent or compress the mattress surface by 25% of its thickness.
What is the Best Way to Test Edge Support?
The best way to test edge support is to sit at the edge of the mattress and feel the stability. The mattress should not sag when you sit on it.
Are Latex Mattresses Good for Edge Support?
Yes, latex mattresses are also known to provide good edge support due to their bouncy and supportive construction.
What is the Best Mattress for Edge Support?
The best mattress for edge support depends on individual preferences, body type, and sleeping habits. The best way to determine which mattress is best for edge support is to try it out in person and evaluate the comfort, support, and edge support.
---
The Bottom Line
Mattress edge support is an important part of the sleep experience and something that all buyers with special needs, especially the elderly or/and overweight people, should look for before making a purchase. The edge of the mattress is the last place you want to sink into, so mattress manufacturers will often use different techniques to make sure you will have a decent experience sleeping near the edge of their mattress.
In this guide, I have tried to cover the topic of the best edge support mattress. I talked about what kinds of mattresses are on the market and why you should pay attention to them. I also touched on the topic of needing an edge support mattress for plus-sized sleepers.
I hope the information in this guide was helpful to you and helps you choose the right edge support mattress.