If you are looking for a comfortable and supportive mattress, then we have just what you need. Saatva mattresses are a great choice because they deliver. They are made in the U.S.A. with natural materials, and they offer a great selection of comfortable mattresses.
Saatva has manufactured a new range of mattresses for those looking to trade up for higher sleep quality. This is a company that is jumping into a highly competitive industry with an eye on quality and healthy sleep.
---
#1
Get 10% off
Saatva Classic mattress is made with a combination of high-density foam and individually pocketed coils that provide enhanced lower back support.

Plush Euro pillow top helps relieve achy backs and joints.

Breathable, hypoallergenic cover made is organic cotton.
Trial period: 180-night home trial

Warranty: 15-year warranty

Shipping:
Free in-room delivery & setup

Firmness:
5-7/10

Price range: $$$$$

Type: Innerspring
We recommend this mattress for the following sleepers:
Get 10% off
Top 5 Best Saatva Mattresses
---
Saatva offers a full line of products online, ranging from foundation to pillows, and their new mattresses have been gaining attention for their quality at a great price.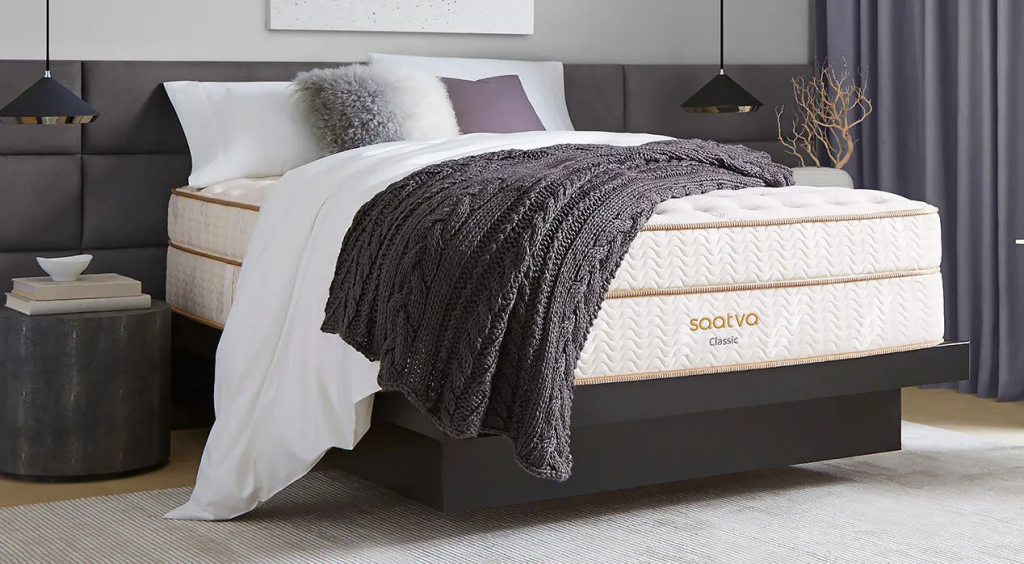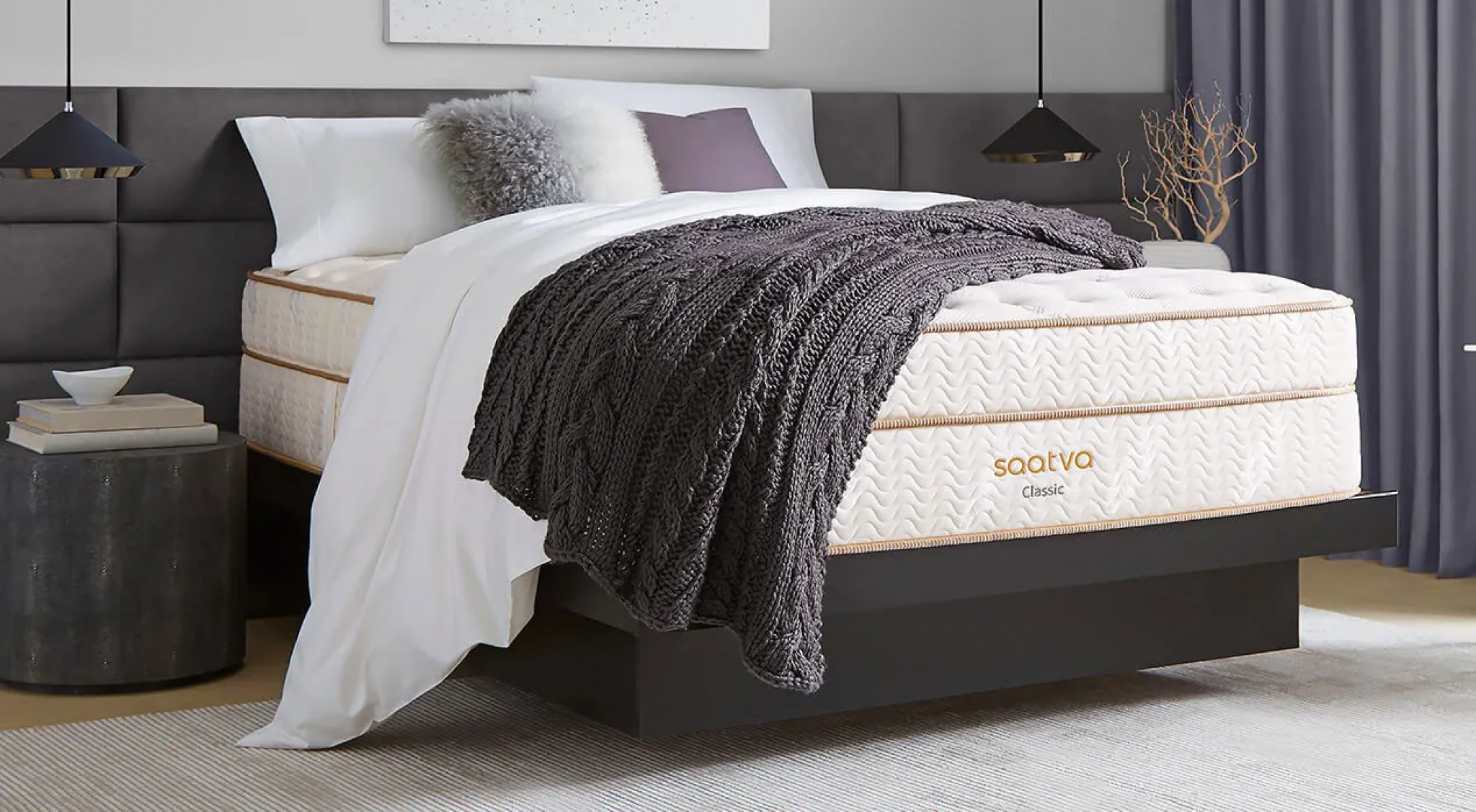 They offer a very luxurious feel, added with the ability to customize the firmness to your liking. They're one of the best you'll find in the market today.
Mattresses come in a variety of styles, materials, and designs. As one of the leading mattress manufacturers, Saatva knows that your body is unique and that finding the right mattress is a process of trial and error.
We want to help you find the mattress that supports your body and aligns your spine in a healthy position as you sleep.
In this post, I will introduce Saatva mattresses and explain why they're my new favorite.
---
Saatva Mattresses Reviews
Saatva Classic Mattress
Best Overall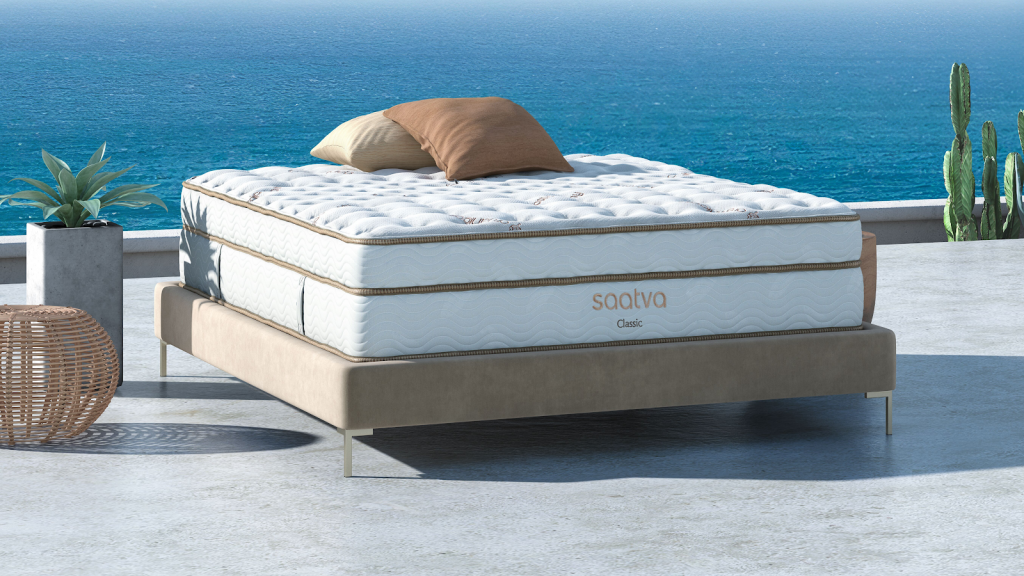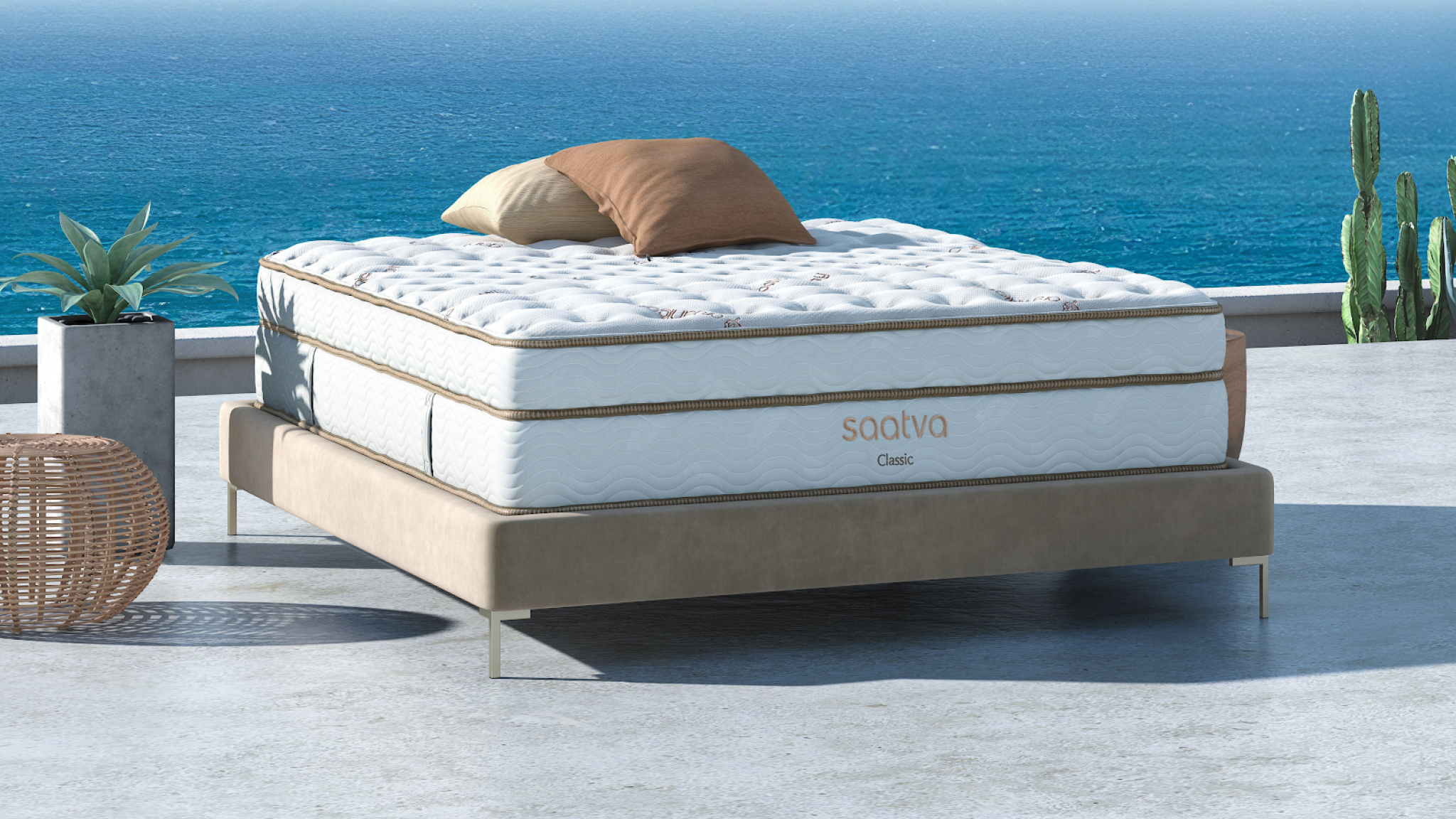 Choosing a mattress can be overwhelming, especially if you've never gone through the process before. After all, there are so many models available, and each promises to deliver the perfect level of comfort.
Some have special features like motion isolation and memory foam, all promising to provide the best night's sleep ever. While it's important to consider these factors when looking for a new mattress, there are a few things that every mattress should have, and the Saatva Classic Mattress has all of them.


The mattress is stuffed with a luxurious pillow top that is made using a layer of thick polyurethane foam. It is designed by the use of patented spinal zone technology. The memory foam is used to give better contouring and pressure relief support.
The mattress is available in three levels of firmness, including the Plush Soft, Luxury Firm, Firm.
The mattress is designed to give support to the body and reduce the pain and aches to the joints and body.
Saatva mattresses are made in the U.S.A. and are one of the few mattresses to be made with a certified Green Production process. They are also CertiPUR-US®️ certified, which means no ozone depleters, heavy metals, formaldehyde, mercury, or regulated phthalates.
What I Like:
Saatva Classic mattresses are made with a combination of high-density foam and individually pocketed coils, providing the kind of support that conforms to your body and reduces pressure points.
The Saatva Classic line has several different mattress options, such as the Saatva Classic Ultra Plush, which is available in all sizes. It's a great choice if you want to be added cushioning at an affordable price.
---
Saatva Solaire Adjustable Mattress
Best Value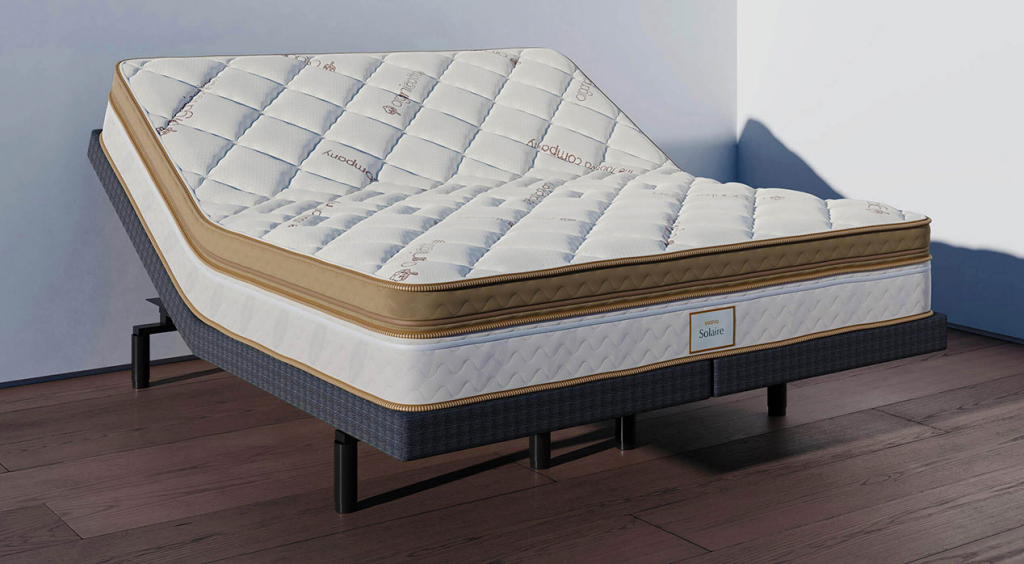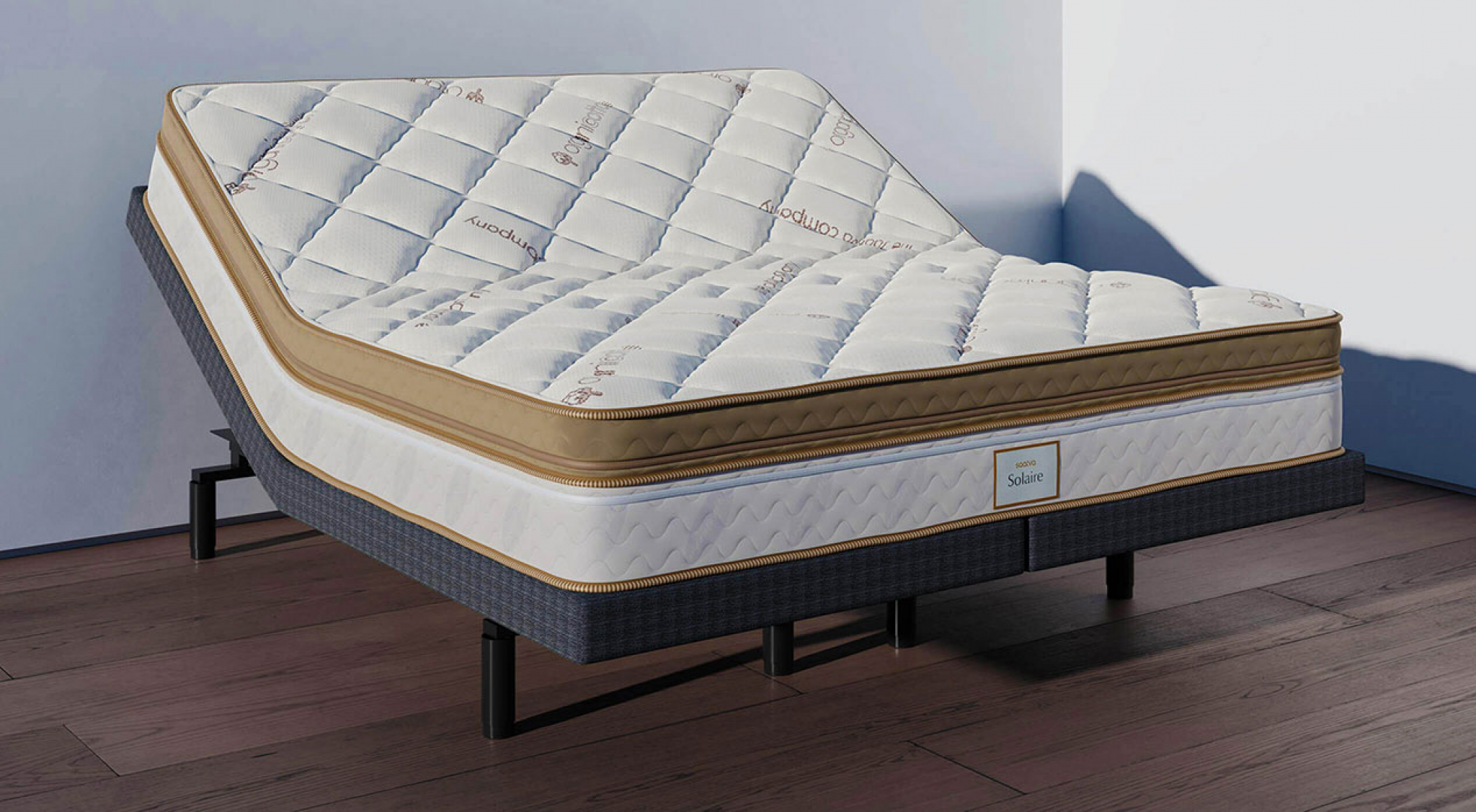 The Saatva Solaire Adjustable Mattress is a combination of Saatva's luxury materials, precision performance, and personalized comfort.
The Saatva mattress is one of the flagship mattresses made by Saatva. The Saatva Solaire mattress was designed to give you the best sleeping experience by providing you with the right firmness, comfort, and support. The mattress is made with high-quality materials.
It has a memory foam layer and a latex layer to adjust to any position you want. The top layer is made of organic cotton, and it is treated with Guardin™ Antimicrobial, which means that it will be free from bacteria, mold, mildew, and dust mites, which can be a serious problem with any mattress.


The Saatva Mattress has CertiPUR-US® certified foams.
The Talalay latex and memory foam layers have CertiPUR-US® certified foams. They are made to be comfortable, durable, and safe. The Saatva mattress is made in the U.S.A. and is made to last for years with a 25-year warranty.
What I Like:
Saatva's Solaire mattress offers a unique and exciting new concept in mattress design. This luxury mattress combines a 5-zone Talalay latex core with a "Firmness" setting feature that allows you to fine-tune the level of firmness you desire.
The combination of its firm support, 50 custom-adjustable firmness settings, and luxurious feel makes this mattress an excellent choice for those looking to improve their sleep.
---
Saatva Latex Hybrid Mattress
Best Firm Mattress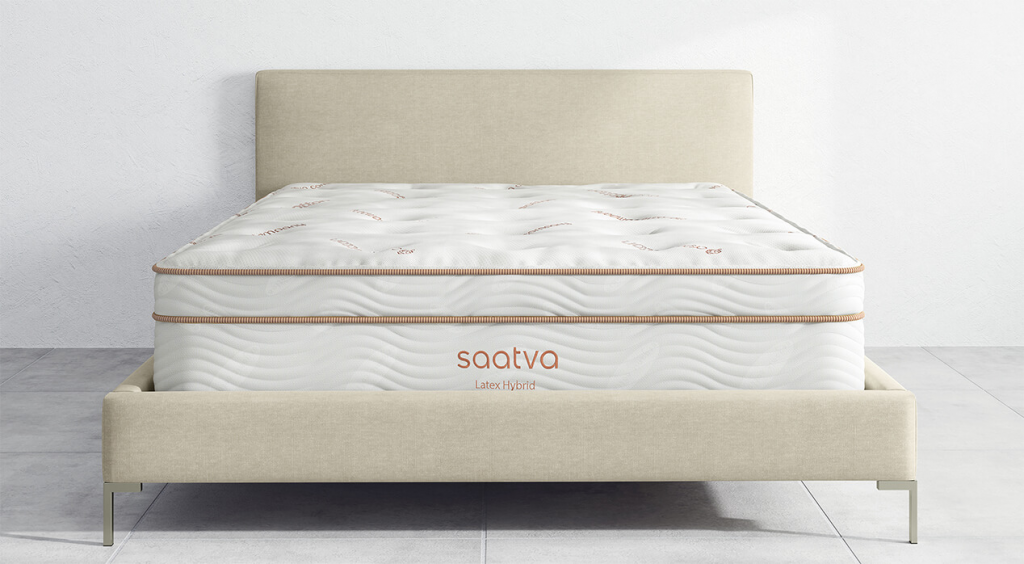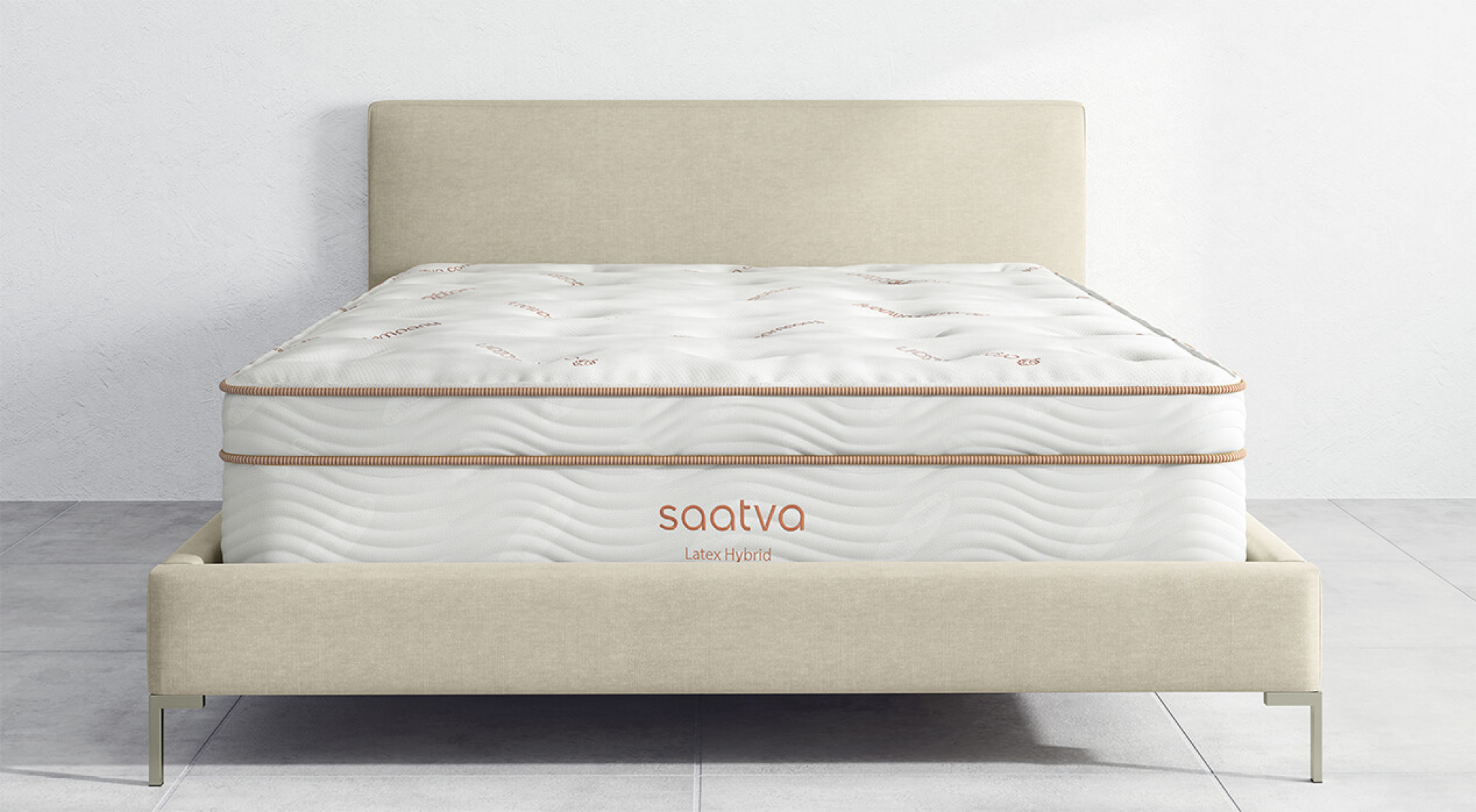 If you're in the market for an all-natural mattress, then you're in luck. The Saatva Latex Hybrid Mattress combines eco-friendly latex with organic cotton and New Zealand wool. This mattress is the perfect option for those who want a quality bed that is also good for the environment.
The Saatva Latex Hybrid mattress, which is part of the Natural Latex line, is a combination 5-zone Talalay latex and Zoned pocketed coil unit described as the perfect balance between comfort and support, especially for those who suffer from back pain.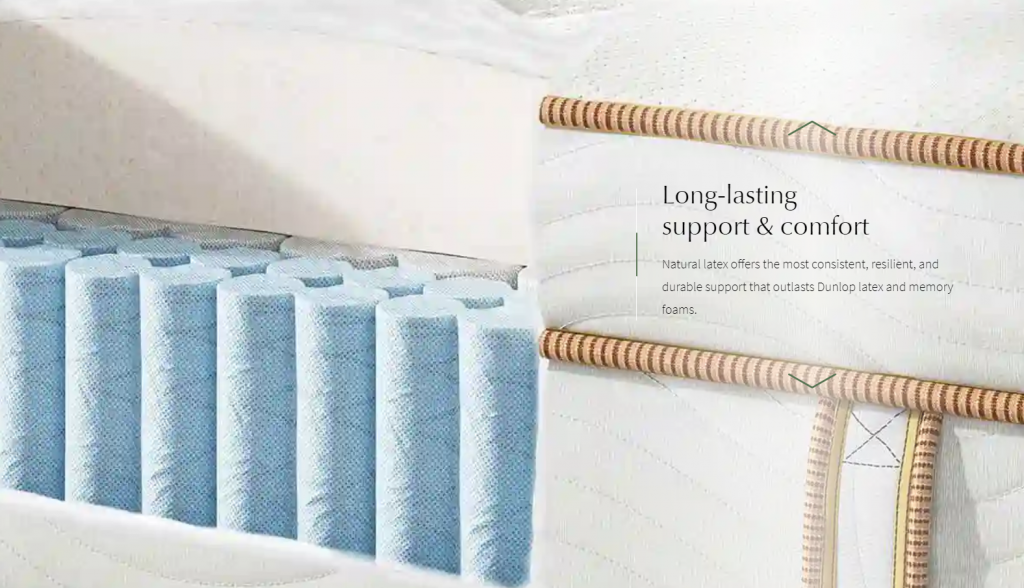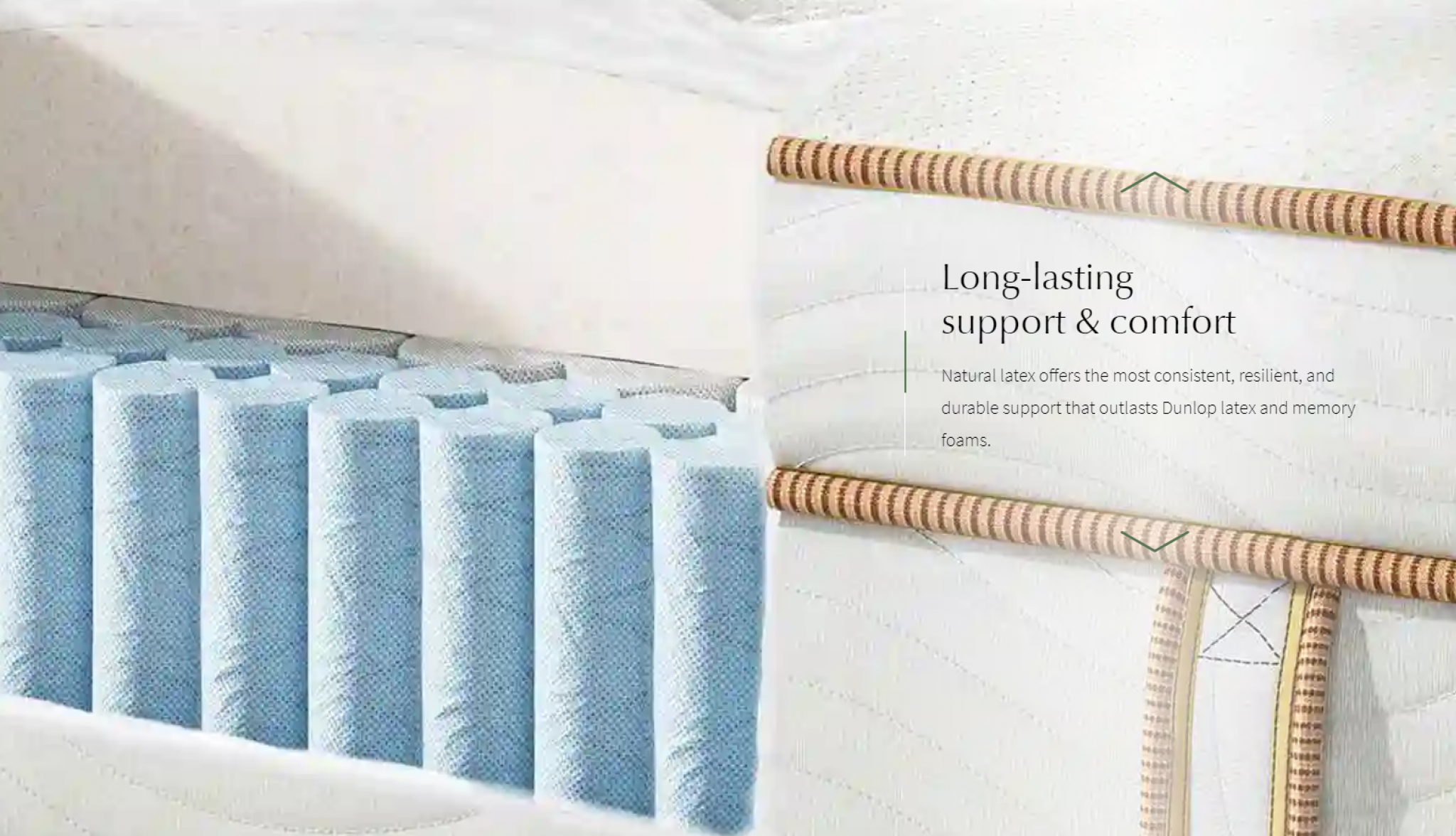 On a good mattress, you should feel like you're being cradled in a cloud. The Saatva latex hybrid mattress is a medium-firm mattress, with a softer feel than a traditional innerspring mattress but a firmer feel than a top pillow mattress.
The latex foam layer provides pressure point relief, while the coil unit provides supportive back and body contouring.
What I Like:
The latex is wrapped in a very high-quality, organic cotton cover.
The mattress also features a very high-quality organic wool cover to keep you cool.
The latex layer is built on top of a coil unit that provides the mattress with added support.
---
Saatva Loom & Leaf Mattress
Best Gel Mattress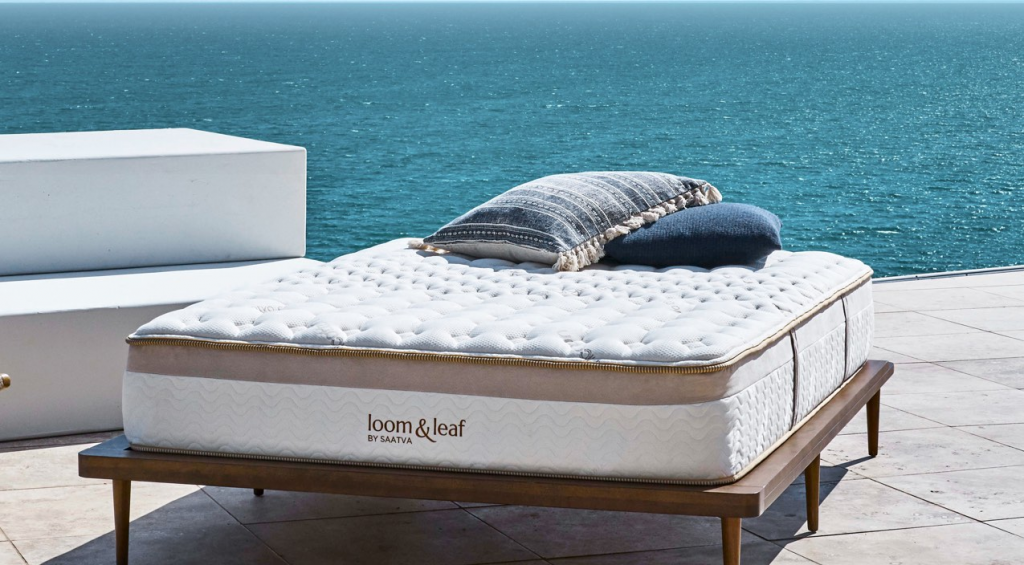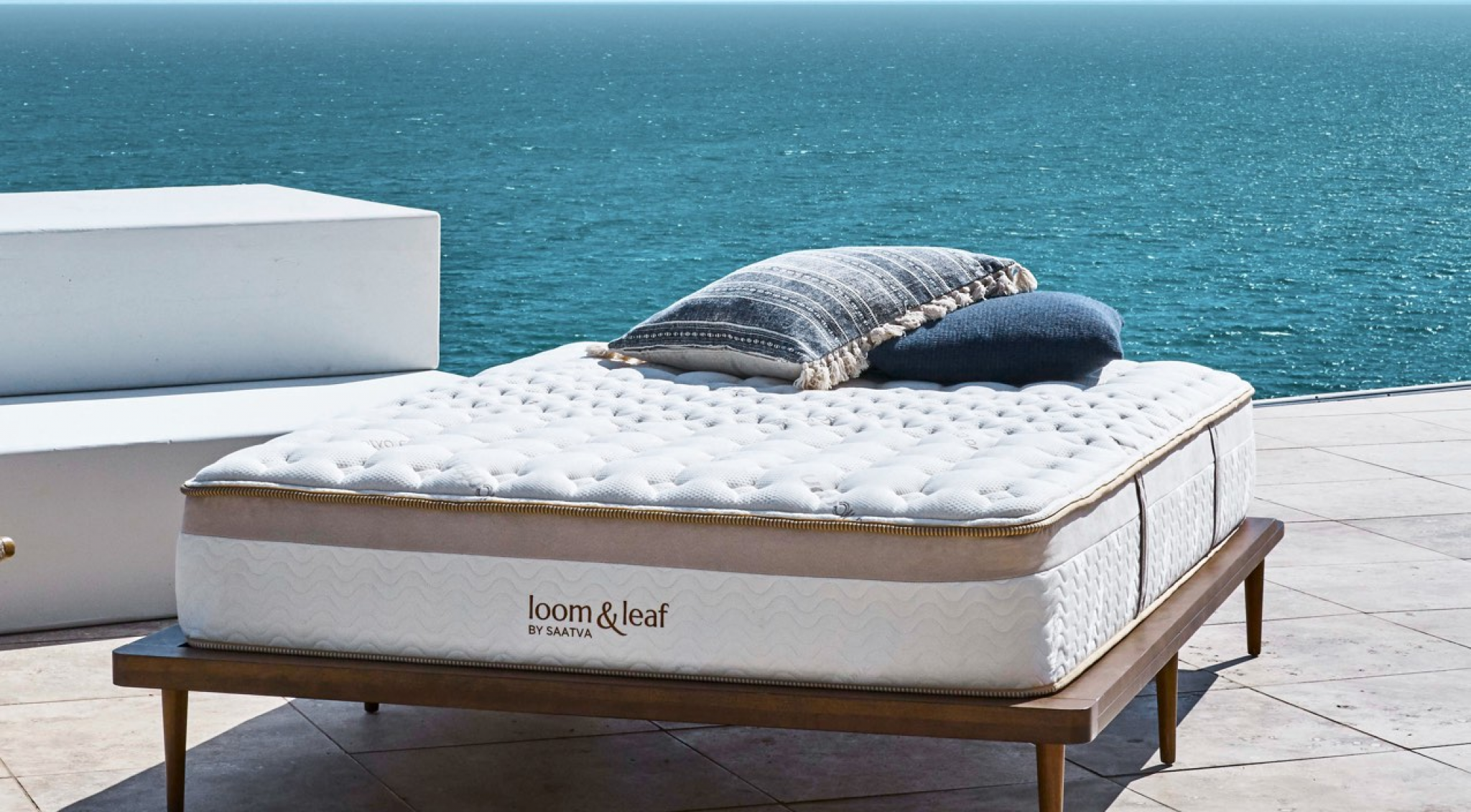 The Saatva Loom & Leaf Mattress is the third offering from Saatva Mattress, a sister company to Saatva Mattress. The brand has become well-known in the mattress industry for its focus on the customer by providing a variety of mattress options by source, size, and firmness, all of which are chosen.
The Saatva Loom & Leaf Mattress is a luxury mattress that features layers of gel-infused foam, ultra-premium 5-lb memory foam, and high-density foam. The mattress cover is made from 100% organic cotton.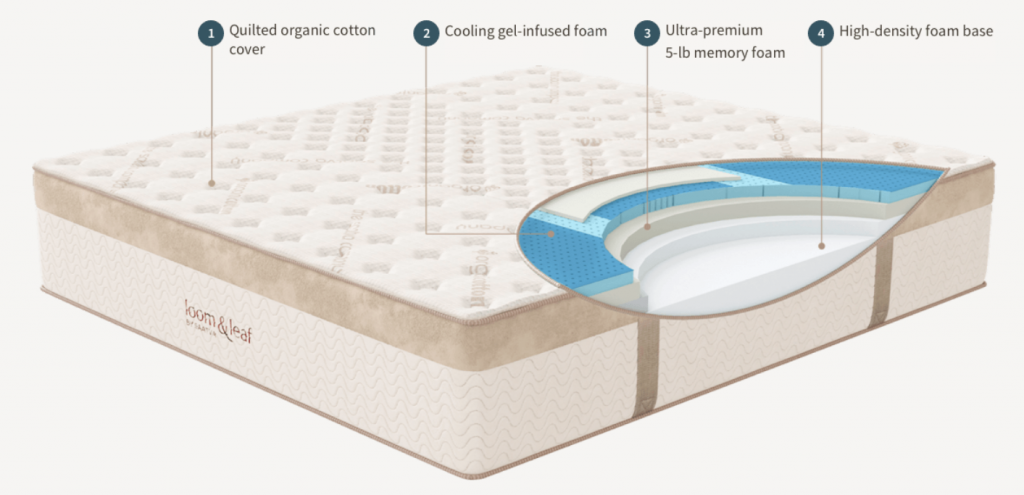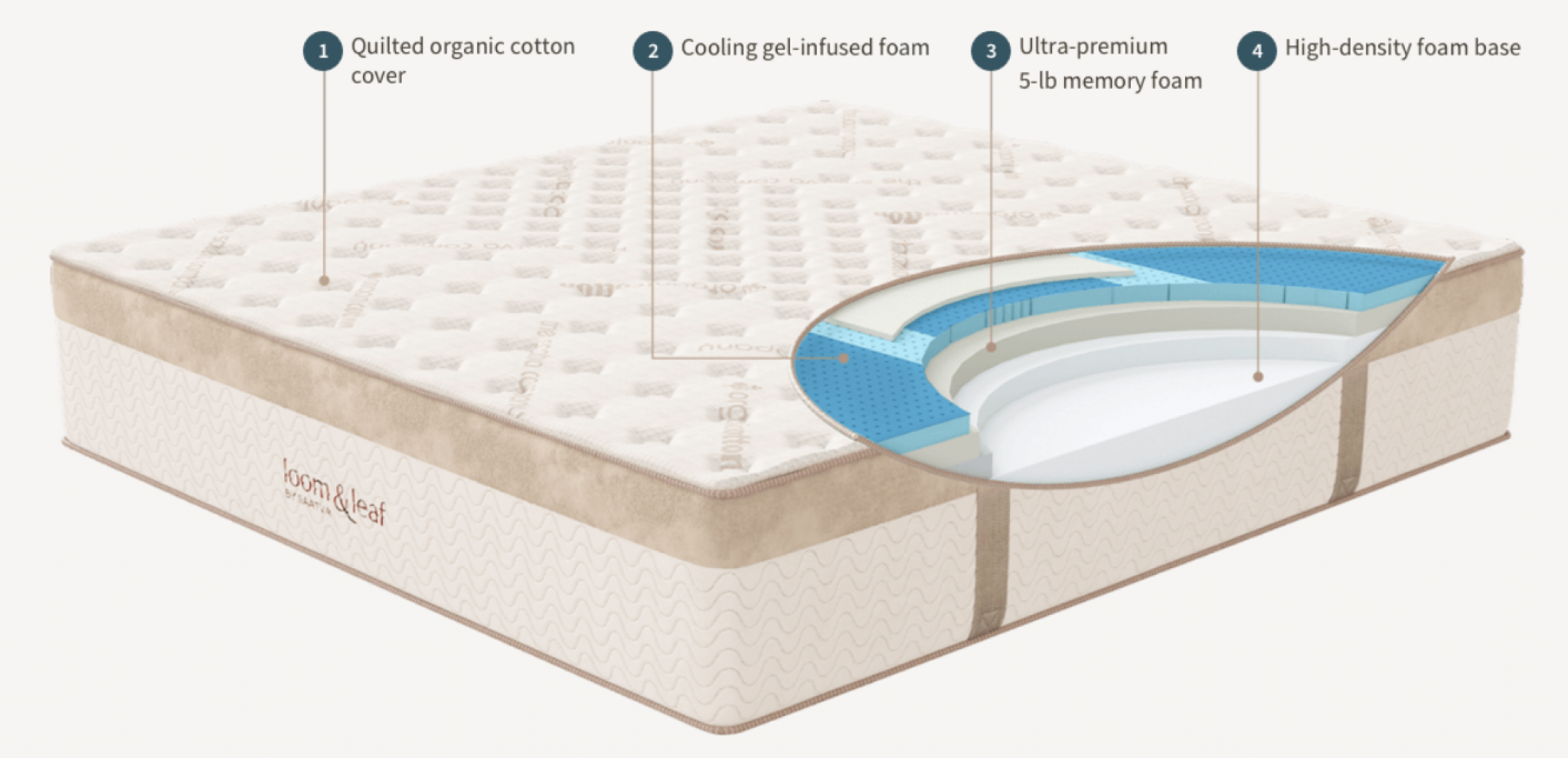 The Saatva Loom & Leaf Mattress is the latest addition to Saatva's line of luxury foam mattresses. A layer of gel-infused foam is used as the top layer and is intended to provide extra cooling and air circulation.
This layer is also designed to be a bit firmer than the others, so the mattress can give firm support regardless of the sleeping position used. As far as comfort goes, the top layer is a bit firmer than the average person would expect for a medium-soft mattress, but it does provide better back support.
What I Like:
Saatva Mattresses crafted their Loom & Leaf mattress to master the three most important things for a healthy night's sleep: firmness, support, and comfort.
The mattress's support is ideal for those who prefer sleeping on a mattress that is soft while still maintaining support through its foam layers.
The Saatva Loom & Leaf Mattress features a gel infused foam layer that is designed to be a temperature-regulating and pressure-relieving feature that is supposed to give you a cooler night's sleep.
---
Saatva Zenhaven Latex Mattress
Best Hypoallergenic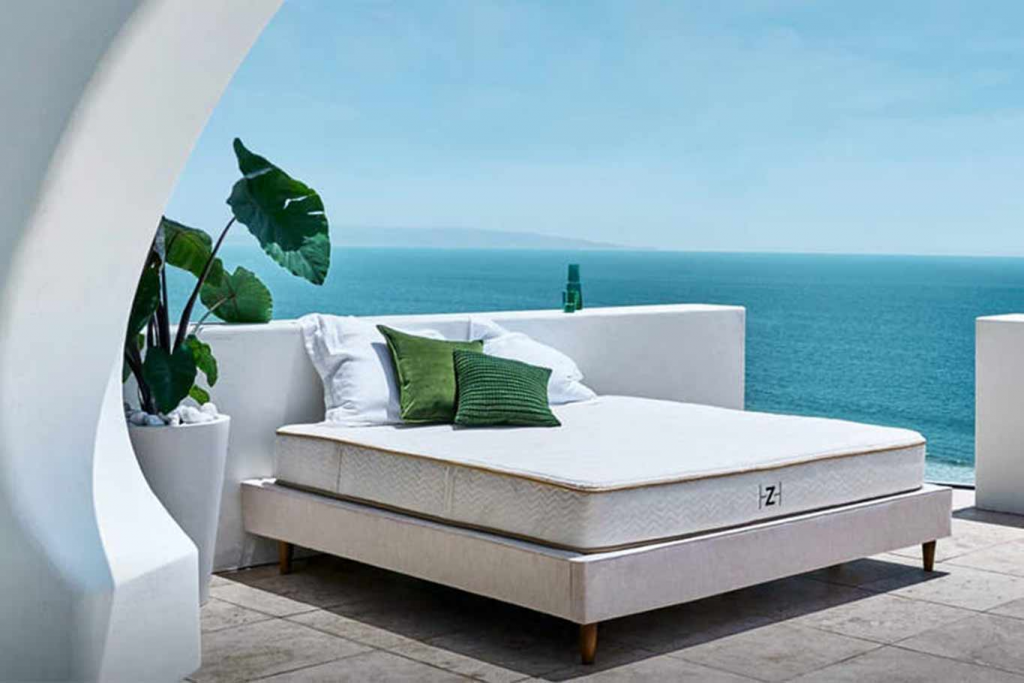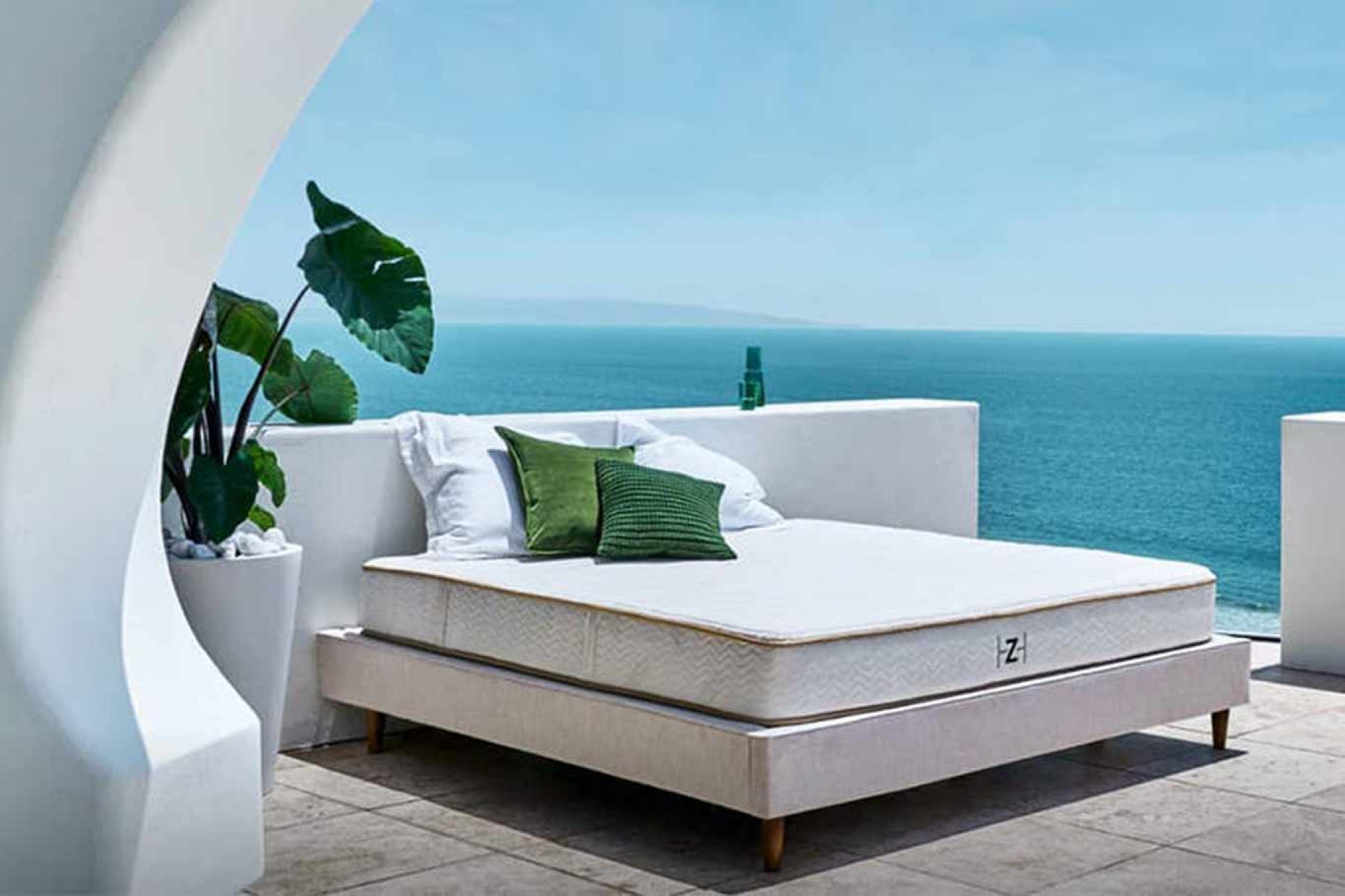 No one can deny that a good night's sleep can set you up for a great day, but finding a mattress that will set you up for a great night's sleep isn't always easy. Luckily, we have the solution: the Saatva Zenhaven Latex mattress.
This mattress delivers on all of its promises: it's made from premium, natural ingredients and combines support and comfort to provide a restful night's sleep.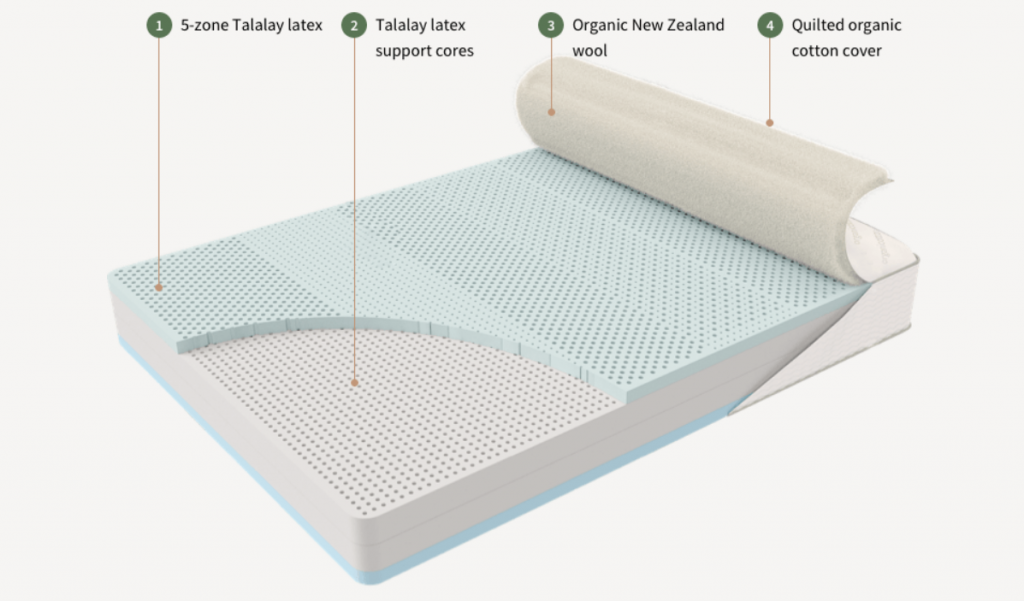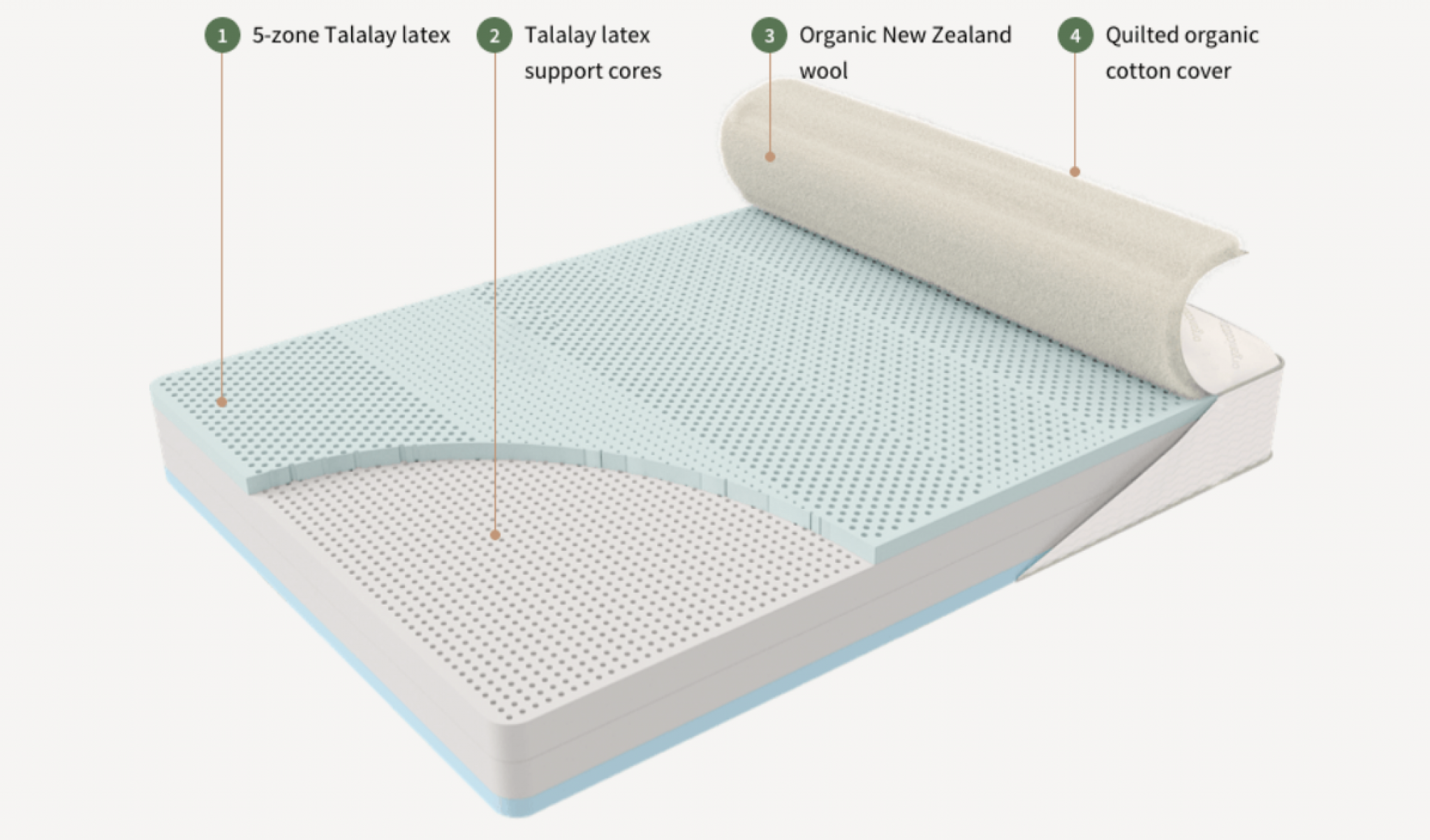 The Saatva Zenhaven Latex Mattress is a new mattress from the Saatva organic cotton manufacturer, New Zealand wool, and Talalay latex-foam bed.
The Zenhaven has eliminated the use of foam and put in a latex-foam support core, which offers superior support and comfort.
What I Like:
The Saatva Zenhaven Latex Mattress is designed to help you get a better quality of sleep.
The mattress works well for those who have back issues and concerns about their overall sleep quality.
The mattress is made from a latex core that is designed to provide the support that you need.
It is also made with a wool cover that is designed to offer additional comfort and support.
---
Why Choose Saatva's Mattresses?
Everyone has heard of the phrase "you get what you pay for," and this is especially true when it comes to mattresses. Cheap mattresses are often made with cheap materials, which leads to a poor night's rest. But this isn't always the case. Saatva mattresses are made with premium materials, offering a great value for their higher price point.
Saatva is a company that proudly manufactures its mattresses in the United States, and their attention to detail is evident in their product.
Unlike most mattress companies that only offer one or two firmness options, Saatva offers three, so you can find the perfect balance of support and firmness for your body.
And their memory foam mattresses are made using a special gel-infused foam that helps to dissipate the heat that builds up in memory foam mattresses, so you're not left toasty all night.


Saatva mattresses are made from a high-quality combination of foam, cotton, and wool and are available in several different comfort levels. Before you buy, it's important to determine what level of support and firmness you prefer in your mattress.
Firmness Level
While the mattress industry is littered with companies claiming to sell the best sleep of your life, few actually do. Saatva is one of the few exceptions to this trend. The company's mattresses are environmentally friendly, made in the US, and come in a range of firmness levels, so there is a good chance you will find one that is a great match.


They range from firm to soft, and all of them have specially designed foam layers to provide the ideal level of support no matter what your sleeping position is.
Motion Isolation
Saatva's mattresses come in a variety of different combinations to suit your needs. The supportive layers of foam and latex foam give the mattress a high level of motion isolation, which means that the other partner will feel a lot less movement when one partner moves. This is beneficial to someone who tosses and turns a lot or has a restless sleeper.
Edge Support
If you want to sleep better, you have to be comfortable. That's why Saatva mattresses come with edge support. It's a rare feature you won't find on other mattresses, and it's the difference between a mattress that you will enjoy sleeping on and one that you won't.
Saatva's edge support is so good that you can actually sit on the edge of your mattress, as if you were sitting on a chair, without it collapsing or shifting beneath you.
Trial Period
When it comes to Mattresses, there are so many options out there for consumers. When you are in the market for a new mattress, you want to make sure that you're investing in the best mattress for you and your family. This is why Saatva is one of the few online mattress companies that offer a free trial, with 180 days to test out your mattress.
Quality of Materials
Saatva is a reliable player in the online mattress selling industry, and it really makes an effort to set itself apart from its peers.
The company's mattresses are made with high-quality materials, like memory foam and natural latex, and unique features, like edge support, that you don't see in other online mattresses.


They're made with high-quality, certified materials that are CertiPUR-US® certified. That means they're made without ozone depleters, PBDEs, TDCPP or TCEP (toxic flame retardants), mercury, lead, heavy metals, formaldehyde, phthalates regulated by the Consumer Product Safety Commission, or polyvinyl chloride (P.V.C.).
---
Sleeping Style on Saatva's Mattresses
One of the most important aspects of a mattress is how well it can support your back. The only way to ensure that a mattress is giving your spine the support it needs to remain healthy is to make sure you are lying in the right position. There are three main sleeping positions that a mattress should be able to support: on the back position, on the stomach, and sleeping on your side.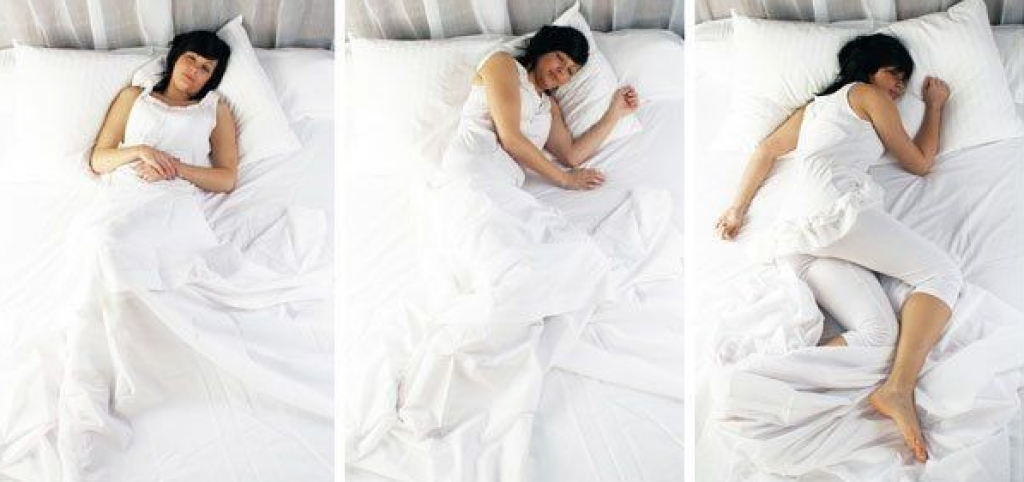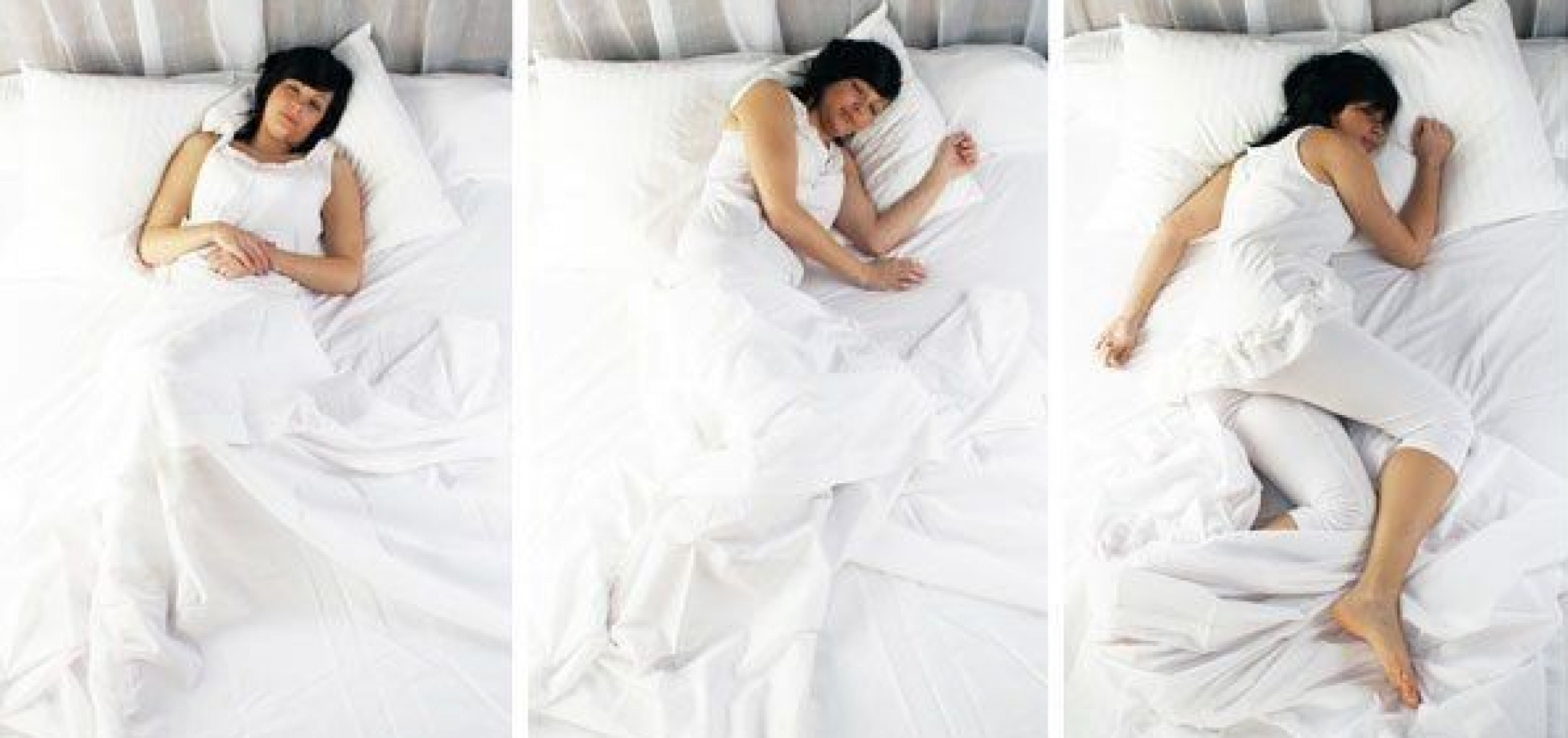 Saatva's mattresses are capable of giving you the support you need for all sleeping positions.
Side Sleepers
"Side sleepers" need a mattress that will keep them comfortable during the night. The Saatva's Mattresses are perfect for the side sleeper because of their comfort, quality, and affordability. They have memory foam, which is a material that offers excellent pressure relief and body contouring.
Stomach Sleepers
If you're a stomach sleeper, one of the most important features of a mattress is its ability to provide the right amount of support. Some mattresses are designed specifically for stomach sleepers, but they're not always the most affordable. If you're looking for a mattress for stomach sleepers, one of the highest-rated options is Saatva Classic.
Made in the U.S.A., it provides superior support for stomach sleepers, and it's available at a fraction of the price of some of the more luxurious mattresses on the market.
Back Sleepers
If you are a back sleeper and want a mattress that feels firm and stable, look no further than Saatva. With a firm, supportive innerspring that responds well to body pressure, its mattresses are ideal for people who sleep on their backs.
One of the most popular mattresses from the company is the Saatva Classic luxury firm. Although it is a firm model, its ultra-plush pillow top layer gives it a soft and luxurious feel, which means you can get a great night's sleep without feeling like you're sleeping aboard.
---
F.A.Q.
What is a Saatva Mattress?
The Saatva Mattress is a luxurious hybrid mattress that combines individually-wrapped coils, foams, and an organic cotton cover. It is designed to provide a balanced blend of comfort and support for all body types. 
What is the price range of Saatva Mattresses?
The Saatva Mattress range in price from $ 995 to $5000, depending on the size and type of mattress you choose. 
What makes Saatva Mattresses unique?
Saatva Mattresses stand out from the crowd because they are constructed with high-end materials and feature individually-wrapped coils, which provide superior comfort and support. Additionally, the mattresses are made with eco-friendly materials, such as organic cotton and sustainably-sourced wood.
How firm are Saatva Mattresses?
Saatva Mattresses are available in three firmness levels: Plush Soft, Luxury Firm, and Firm. Plush Soft is designed for side sleepers, Luxury Firm is designed to provide a balance of comfort and support, and Firm is designed for back and stomach sleepers. 
Are Saatva Mattresses durable?
Yes, Saatva Mattresses are built with high-quality materials and are designed to stand up to years of regular use. The mattresses are also backed by a 15-year warranty, so you can sleep easy knowing your mattress is protected.
You may want to revisit some parts of the article