If you are looking for the perfect mattress for stomach sleepers, you will want one that does a great job of leveling out curves and supporting the neck and back. While you will find many mattresses that claim to be the best mattress for stomach sleepers, there are a few things you should keep in mind before making a purchase.
You should first try to determine what type of sleeper you are. Most people are a combination of back, side, and stomach sleepers. This means that you should find a mattress that is best suited for your most common sleeping position rather than focusing on your least common position.
---
Top 5 Best Mattresses For Stomach Sleepers
#1
Saatva Loom & Leaf Mattress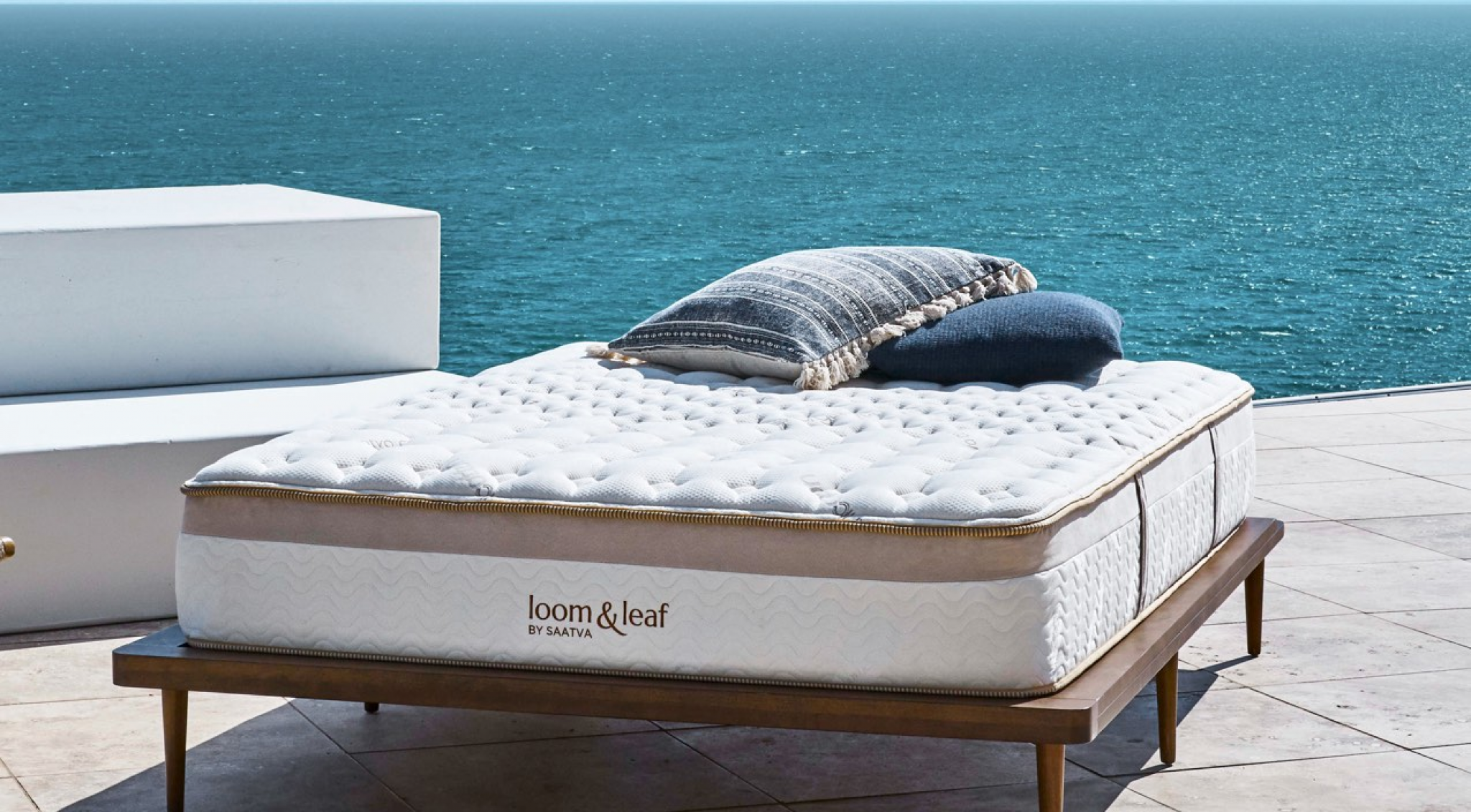 Get 10% off
The mattress is handcrafted in the U.S. with premium, eco-friendly materials.

This mattress allows for healthy spinal alignment in any sleeping position.

Hypoallergenic, antimicrobial organic cotton cover is treated with exclusive Guardin botanical antimicrobial treatment.
Trial period: 180-night home trial

Warranty: 15-year warranty

Shipping:
Free in-room delivery & setup

Firmness:
Two level of firmness

Price range: $$$$$

Type: Foam
We recommend this mattress for the following sleepers:
Get 10% off
---
Each of us has a sleeping style. Some people sleep on their stomachs, and some people prefer to sleep on their back. As you already know, your mattress is the core of your bed. Sleeping on an uncomfortable mattress can lead to back pain and neck pain. A mattress for stomach sleepers is designed for such people. These mattresses have extra padding.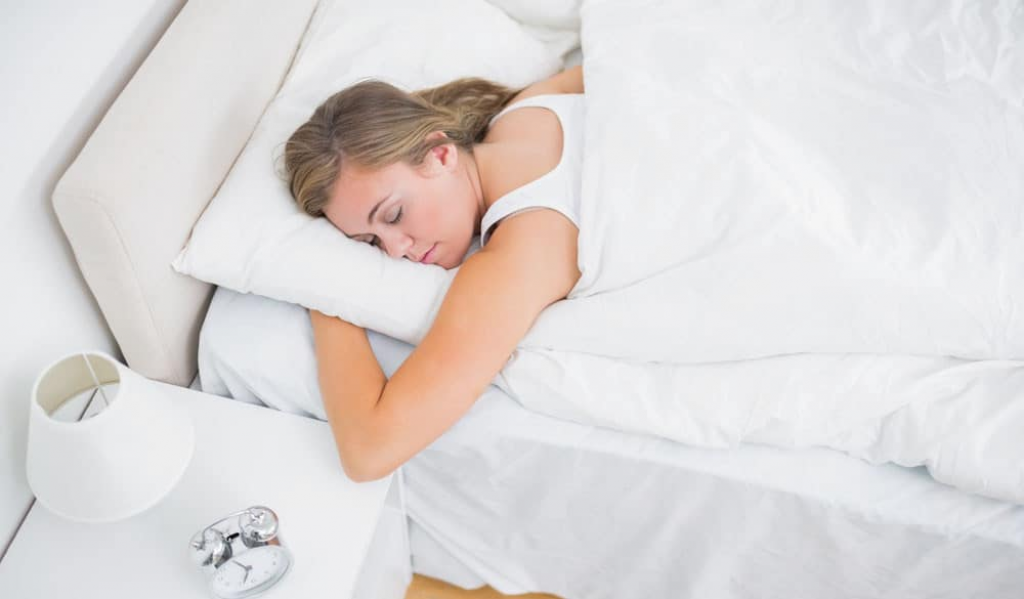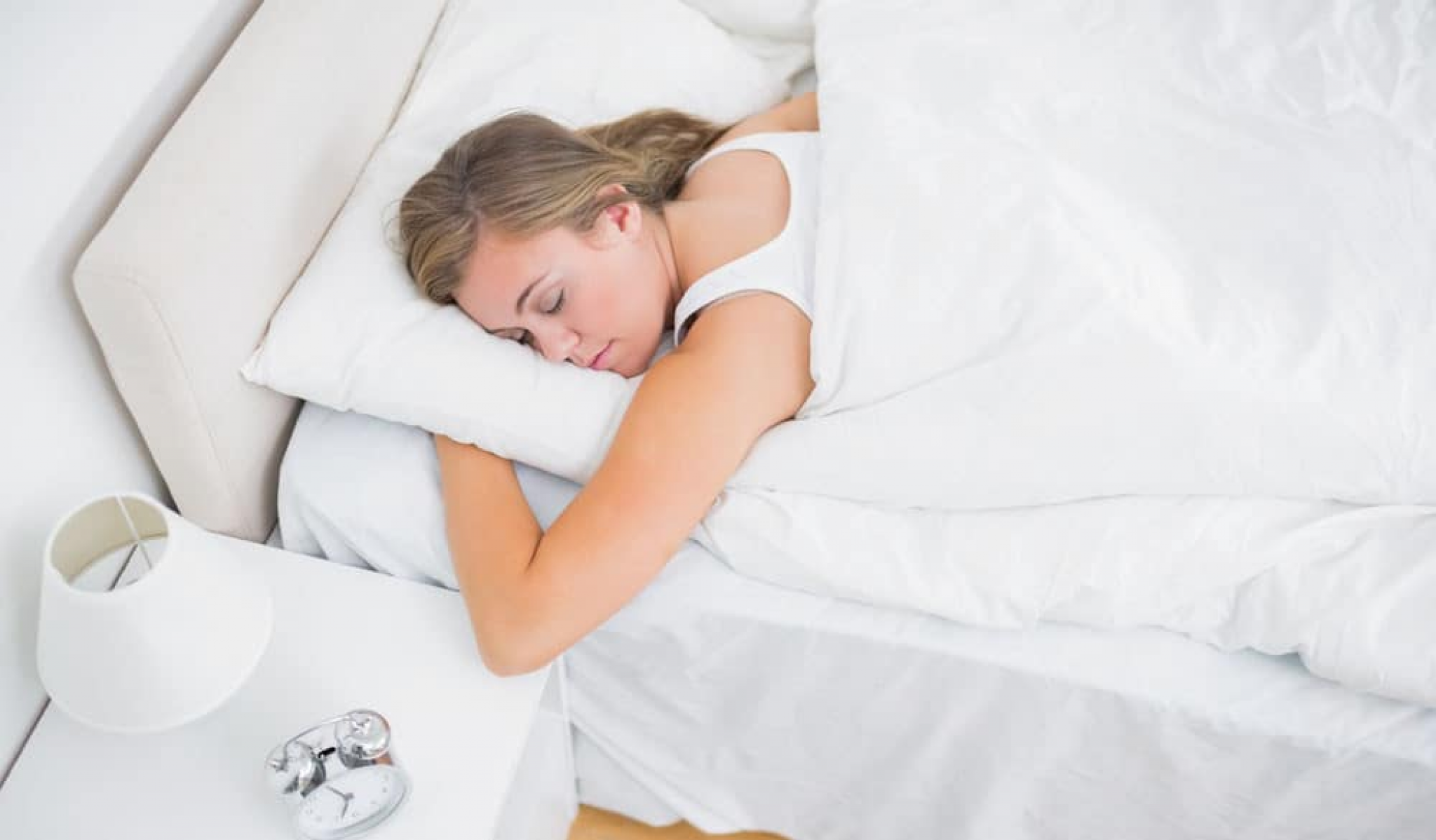 The key to buying the right mattress for stomach sleepers knows what type of mattress to buy. There are many mattresses on the market, but each one was designed for different sleeping positions.
To help, we have put together this list of the best mattresses for stomach sleepers.
---
Best Mattresses For Stomach Sleepers Reviews
Saatva Loom & Leaf Mattress
Best Overall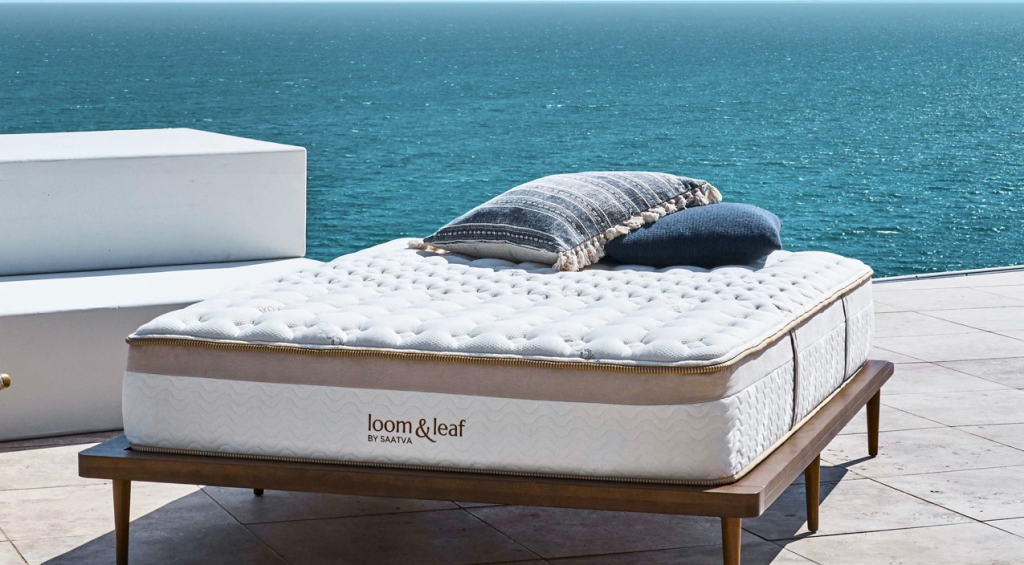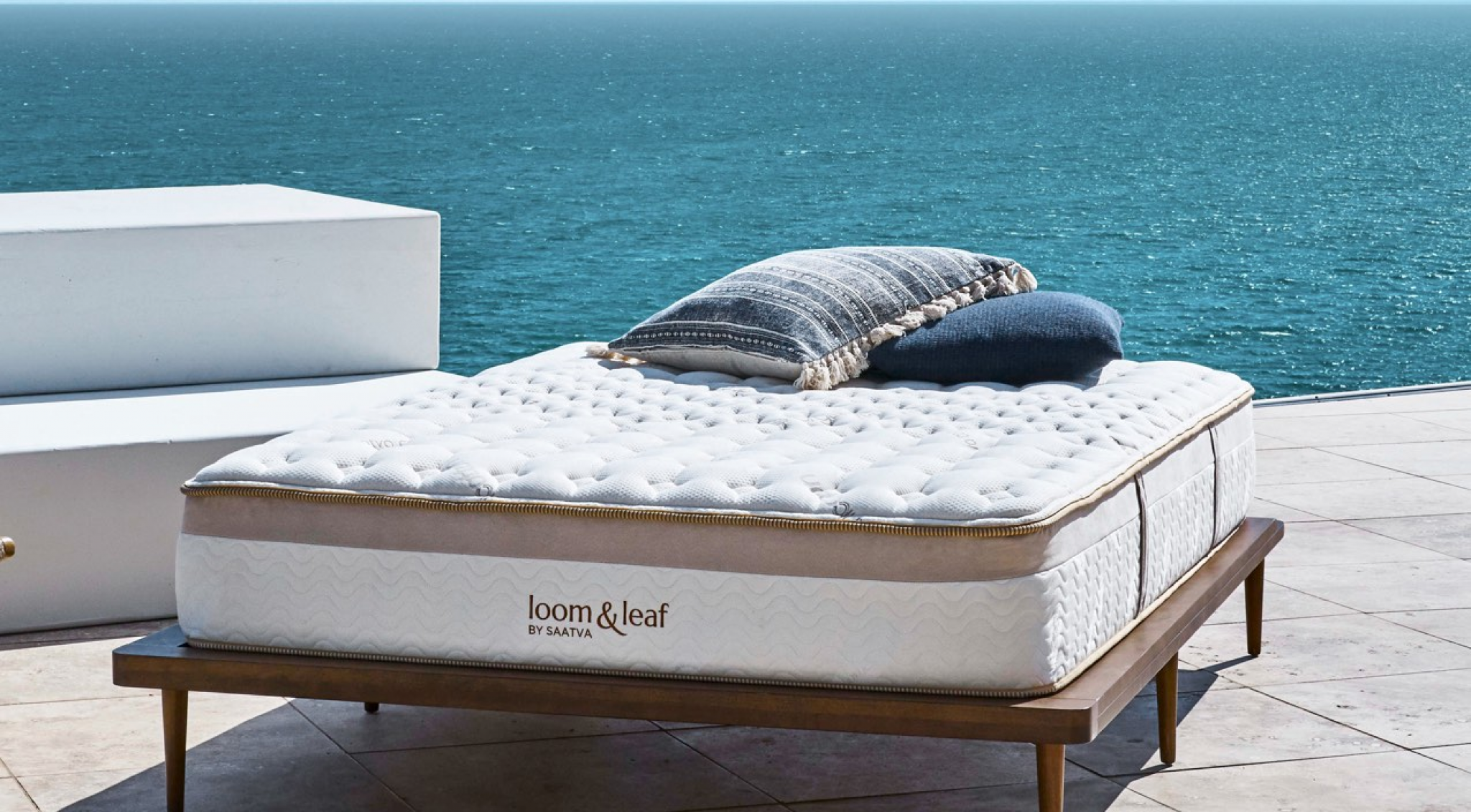 The Saatva Loom & Leaf Mattress offers the kind of comfort and support that will help you fall asleep faster and stay asleep longer, so you can wake up feeling refreshed and ready to face the day.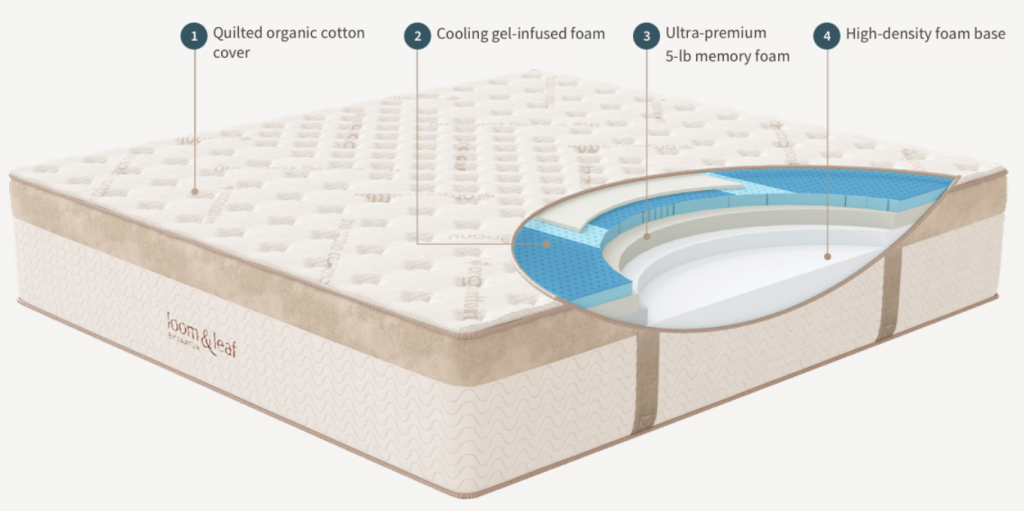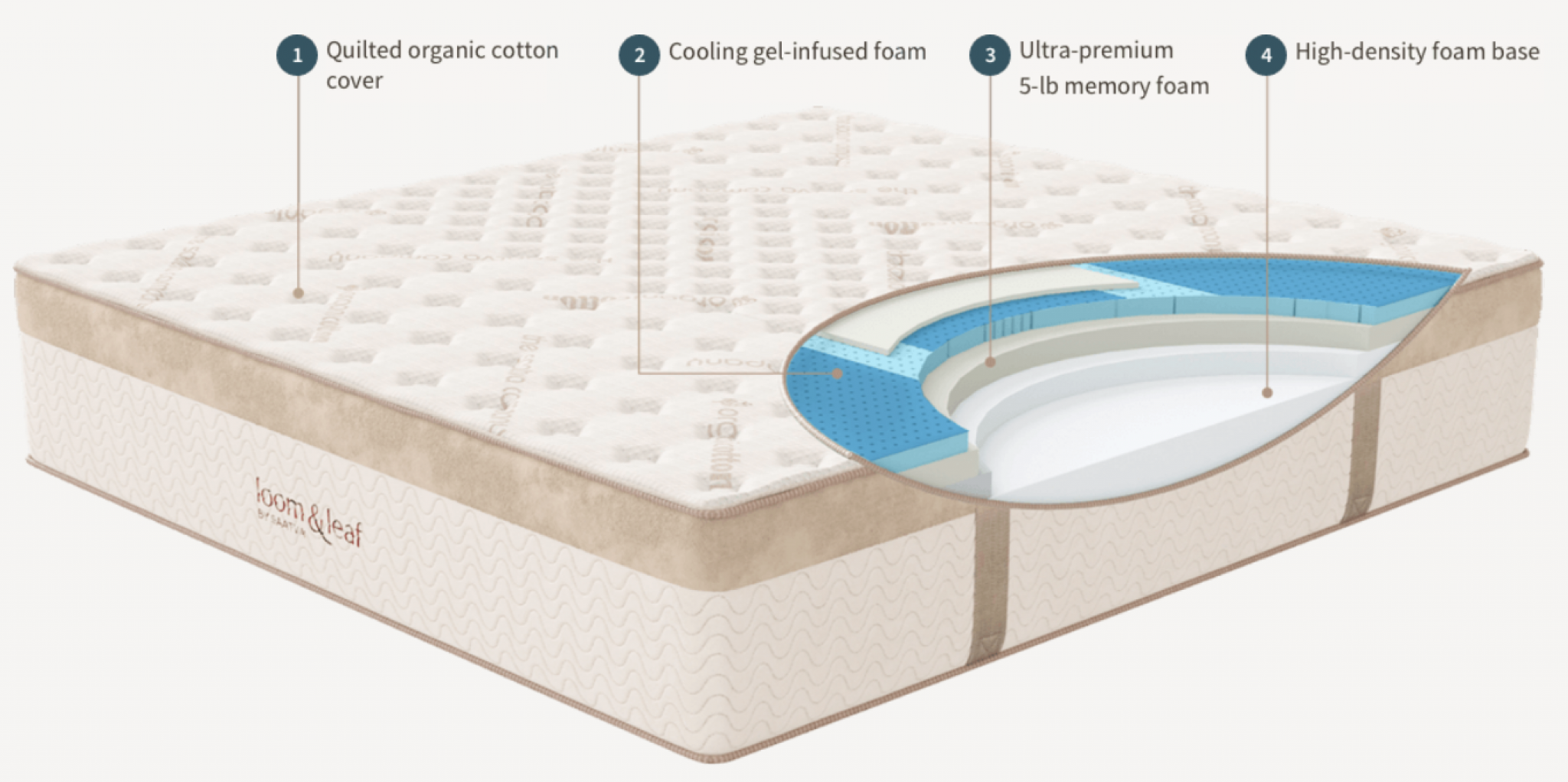 The mattress is made of 5-lb memory foam and high-density foam layers. The combination of these two layers provides a deep contour to your body while still providing stable support. The Saatva mattress uses a gel-infused foam that is used to provide further cooling and pressure relief. The mattress is CertiPUR-US® certified and is made of organic cotton to provide a healthier sleep environment.
What I Like:
The Saatva Loom & Leaf mattress is a luxury mattress described as a balance between firm and soft.
The mattress is designed to relieve pressure points and eliminate the risk of tossing and turning during the night.
The Saatva Loom & Leaf is a popular choice for stomach sleepers.
---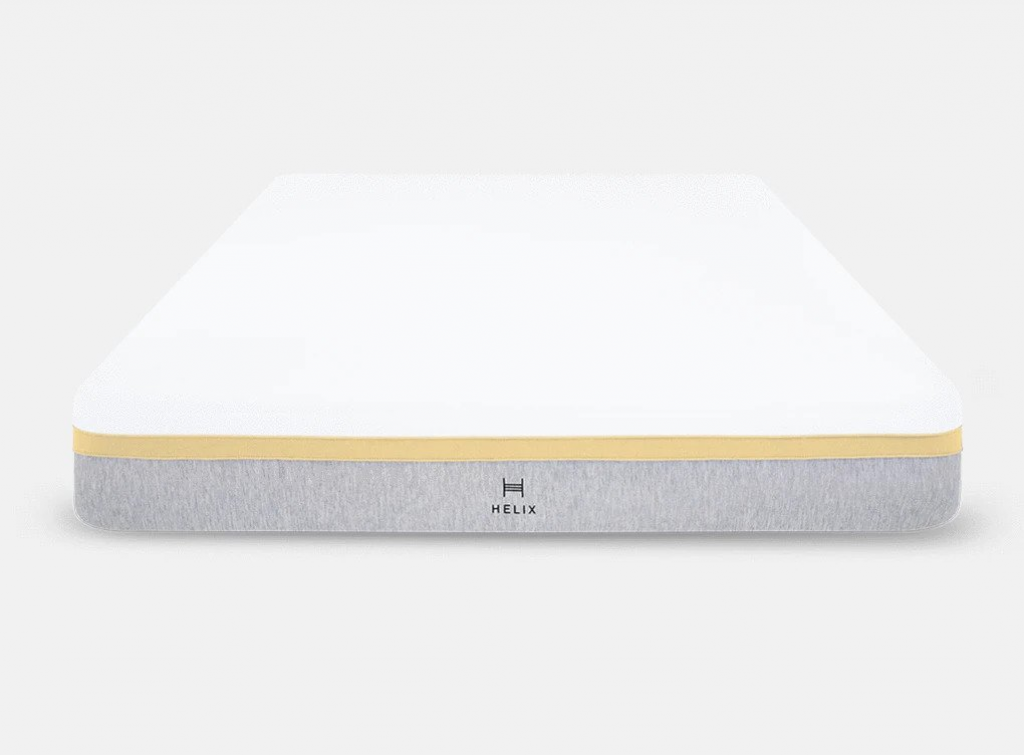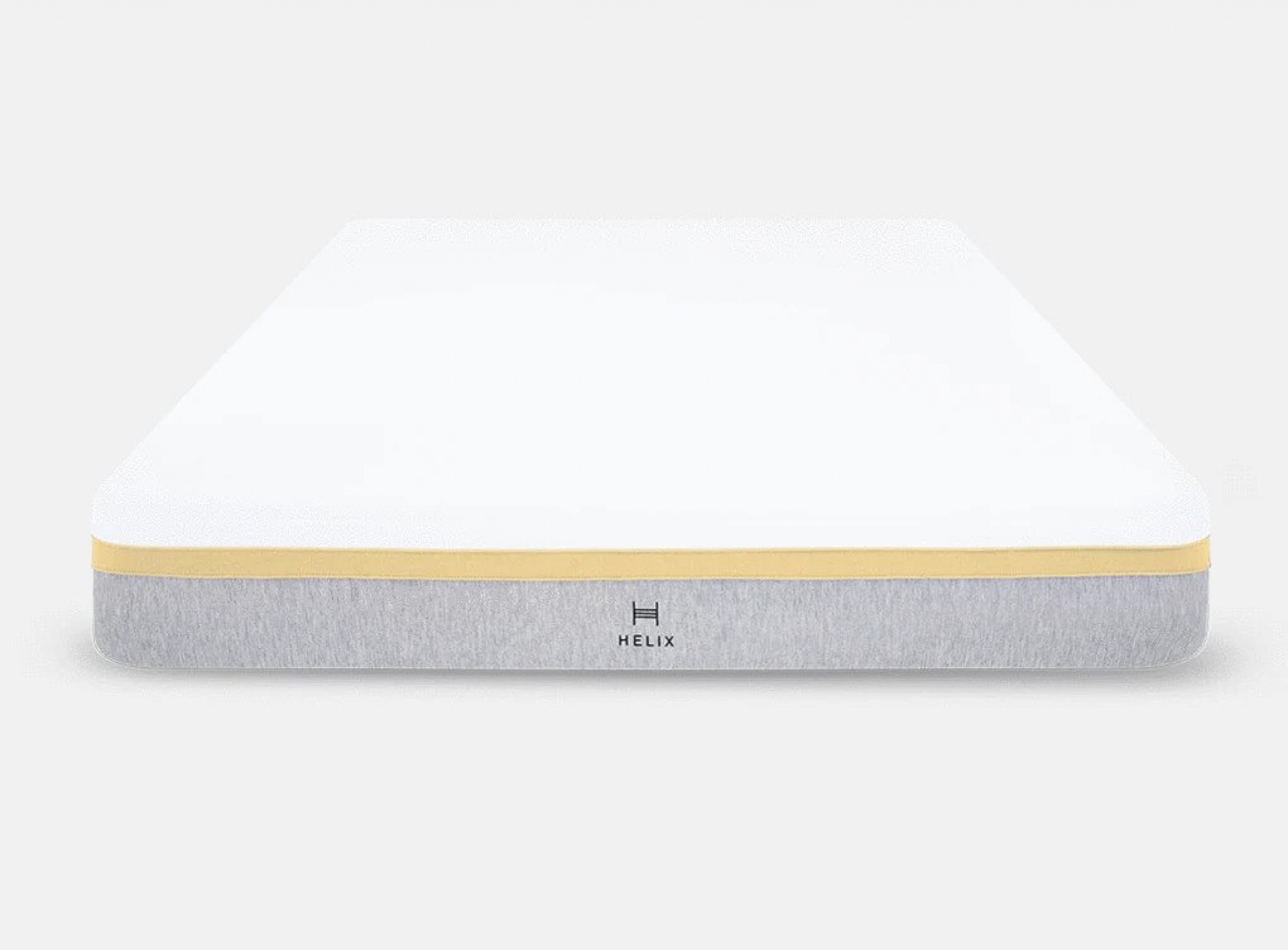 Helix dawn is a luxury mattress that provides a medium to firm feel built for long-term comfort.
It is a latex-foam hybrid mattress, made up of a comfort layer constructed from latex foam and individually wrapped coils and a transition layer constructed from high-density polyfoam.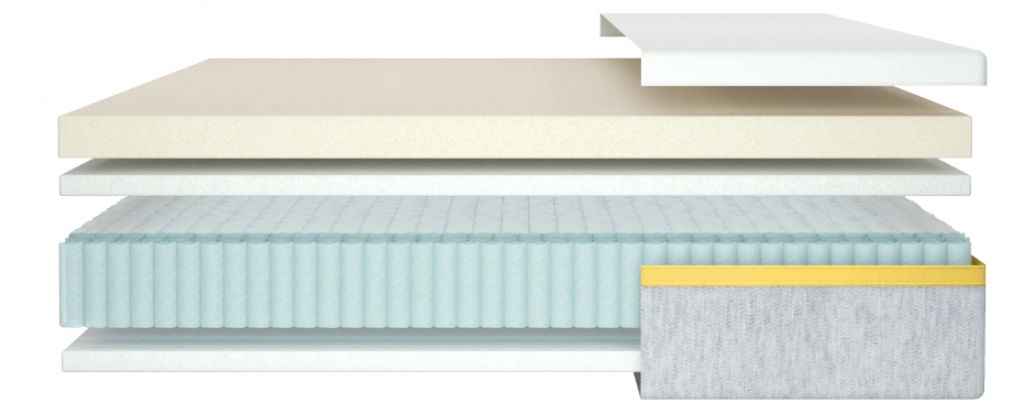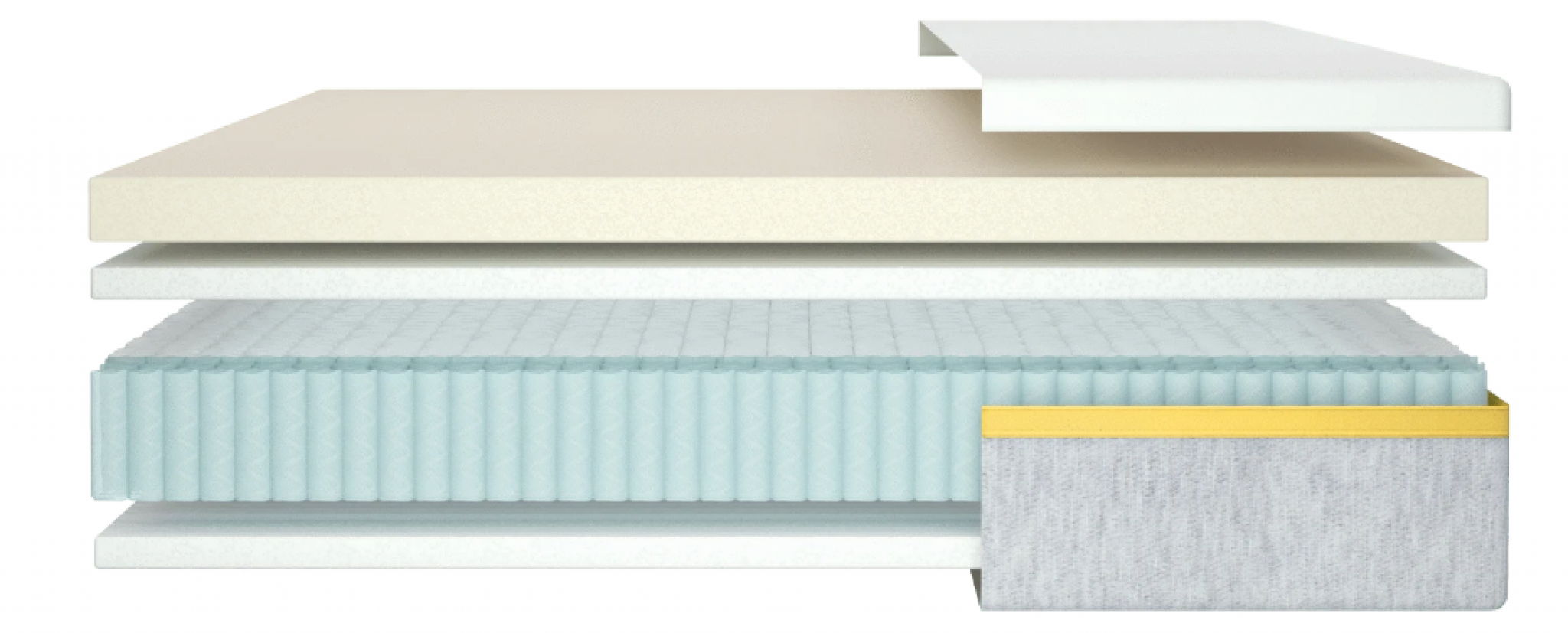 The top layer is firmer to offer support for your back—or support for your partner if you sleep with a partner and need support on the other side.
Designed with airflow in mind, it also comes with a Soft Touch Design cover, a stretchy layer made from a jersey-like material optimized for breathability.
Helix mattresses are designed to support your back, neck, and shoulders if you sleep on your side or stomach.
What I Like:
This mattress uses the newest technology to keep your spine in alignment for the best sleep.
The Helix Dawn mattress has a unique coil system that provides great support to the body and comfortable sleep.
It is a mattress that is best for back and stomach sleepers.
---
Awara Organic Luxury Hybrid Mattress
Best Plush Euro Top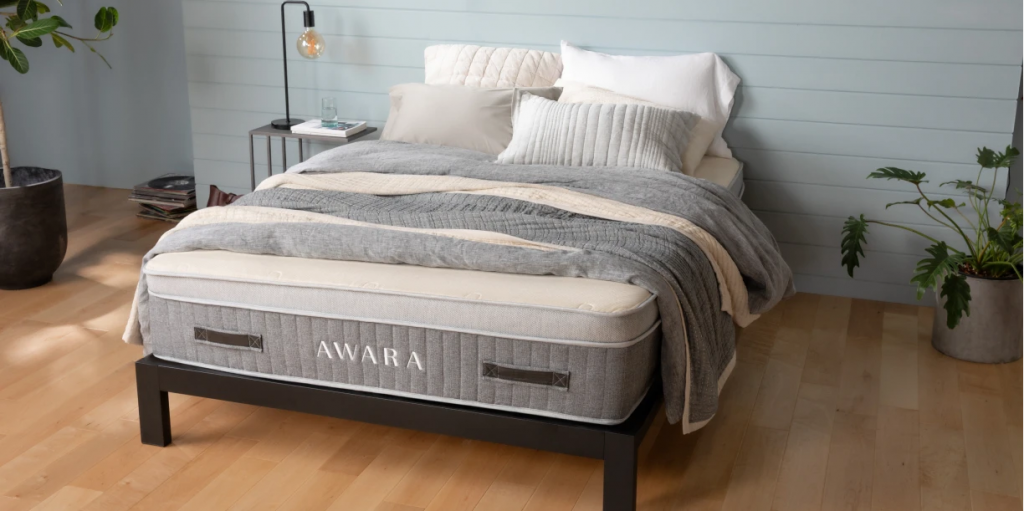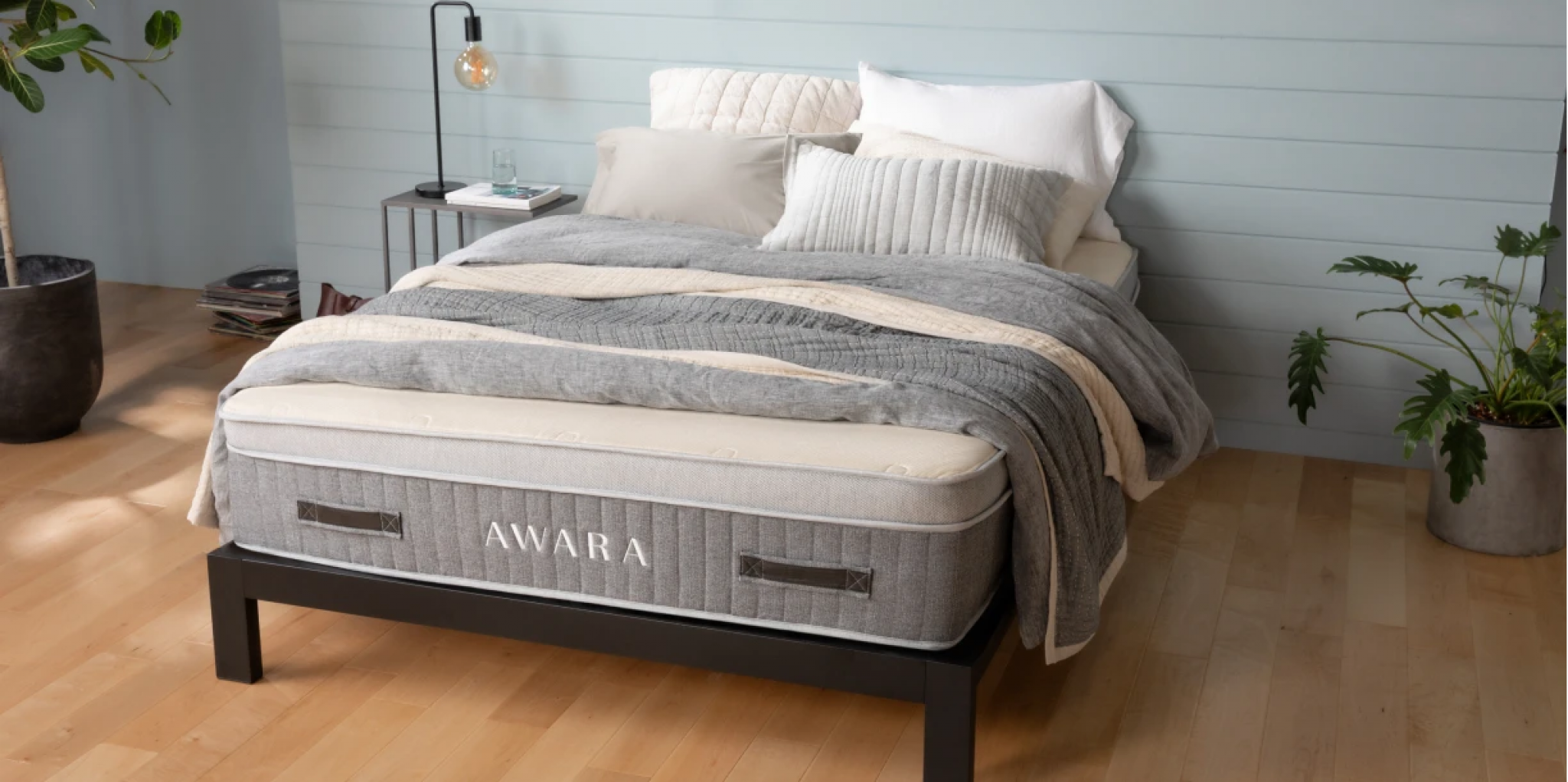 The Awara Organic Luxury Hybrid is a mattress that has been created to meet the needs that we have grown to expect from the best mattresses out there.
Awara and other eco-friendly mattresses biggest difference is that Awara uses natural latex foam instead of polyurethane foam.


It combines the best of two great bedding products. The mattress comprises top layers of 100% organic wool sourced from New Zealand sheep and Dunlop latex from real rubber trees. The wool provides a soft, natural layer that is hypoallergenic, dust mite resistant, and absorbs excess moisture so that you can sleep comfortably. The latex layer gives the mattress the bounce and responsiveness that a lot of people prefer.
It is a luxurious hybrid mattress that features a core of individually wrapped coils, which provides gentle support and lets you move freely during the night.
What I Like:
The mattress is made from Dunlop latex and organic cotton, which means an environmentally friendly mattress.
It's also made with non-toxic adhesives.
The coils are constructed of high-quality individually wrapped coils, and together with the memory foam, they provide outstanding comfort.
---
DreamCloud Premier
Best Luxury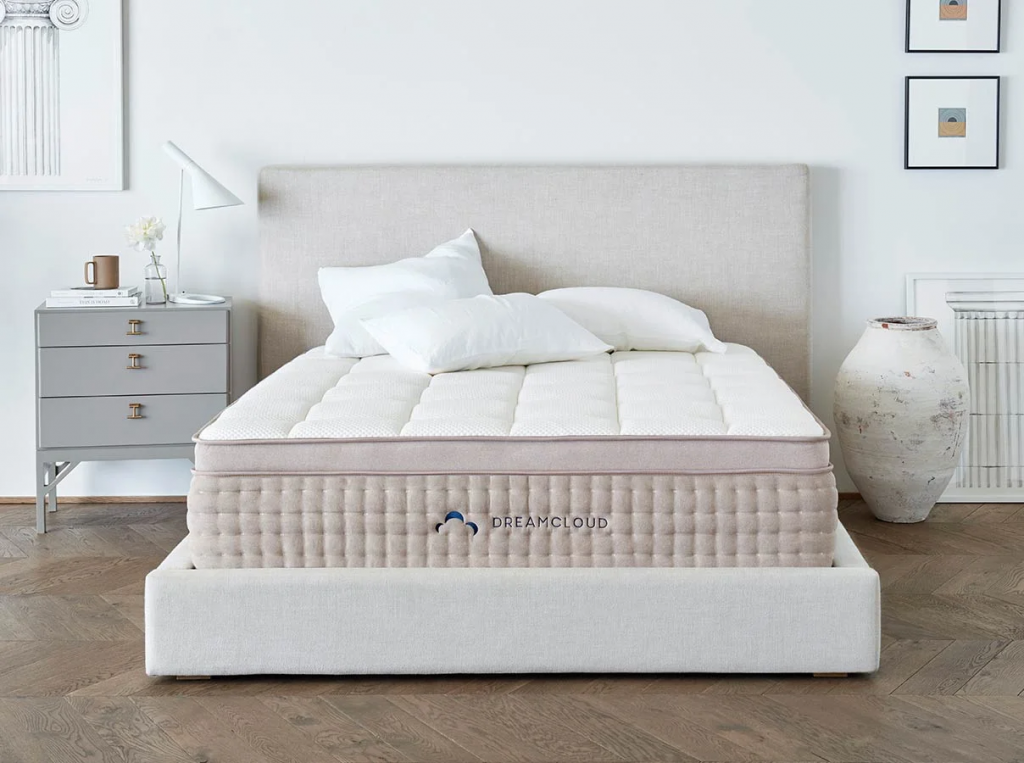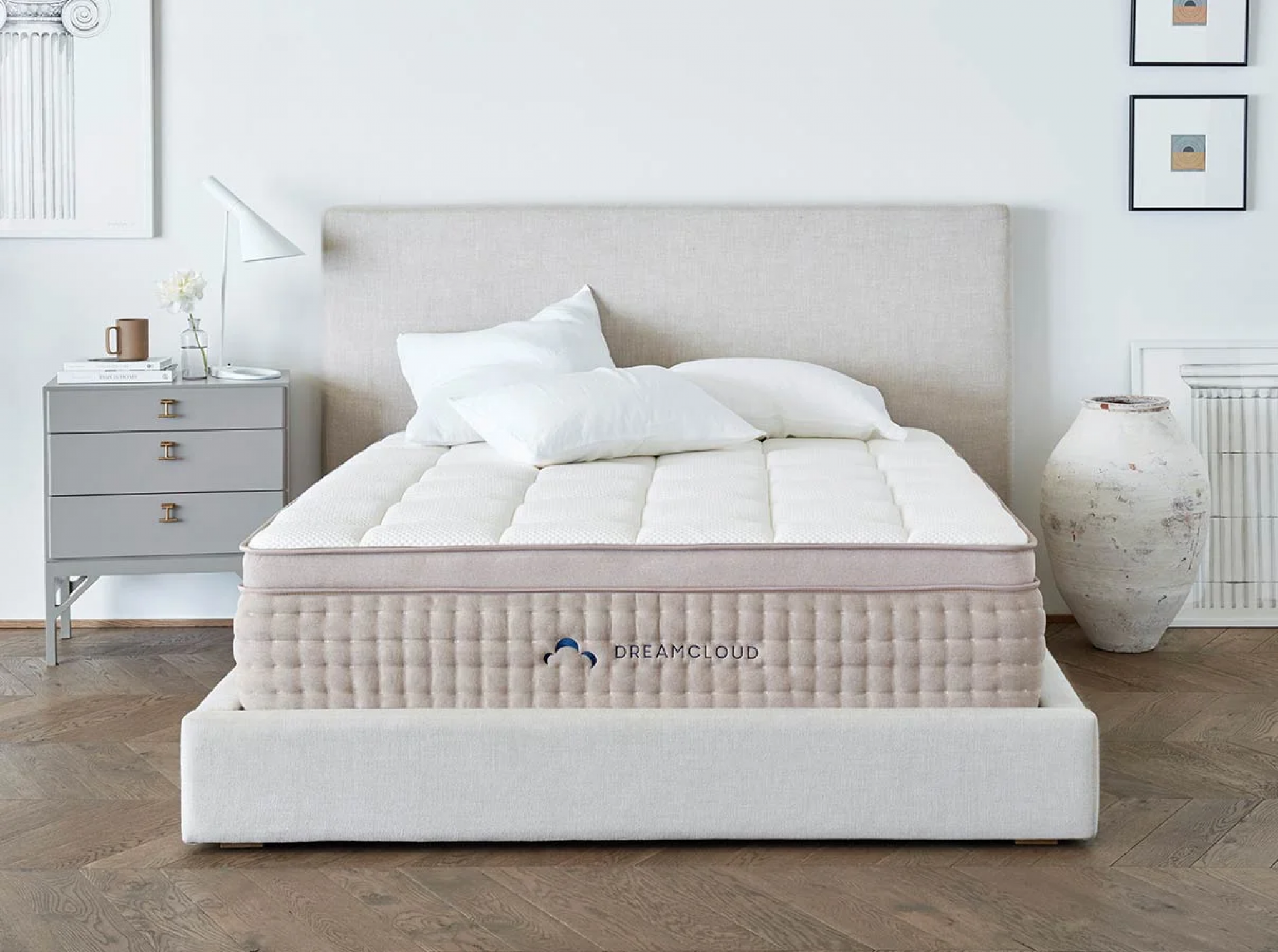 The team behind DreamCloud spent several years studying the construction of mattresses and expert in materials and manufacturing to build a mattress that uses the latest technology but is built from the highest quality materials.
DreamCloud is a hybrid mattress that combines the softness of memory foam with the innerspring's firmness to create a luxurious sleep experience. Its top layer comprises a hyper-elastic polymer memory foam that contours to your body, cradling and supporting you in comfort. In addition to being soft, the material is also designed to keep your body cool. A gel-infused memory foam layer rests on top of the first.


The combination of these two layers creates a comfortable sleeping surface that contours to the body and cradles you with the softness of down and foam's support. You can feel the support under your body, but you don't feel stuck in place, making you feel like you're floating on a cloud.
One of the best aspects of DreamCloud's mattress is how it conforms to the body.
What I Like:
The CASHEX cashmere quilted euro top of the mattress is so comfortable—you'll never want to leave your bed again.
The strong, luxurious support of the DreamCloud features an innovative pocketed innerspring coil system that helps reduce motion transfer and features higher-gauge coils at the perimeter that bolster edge support.
---
Layla Hybrid Mattress
Best Two-Sided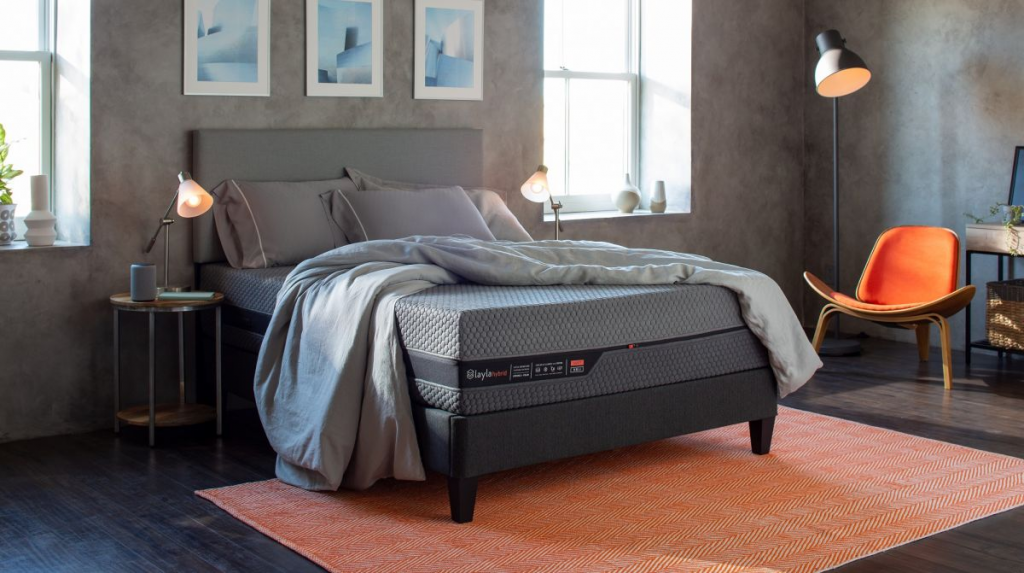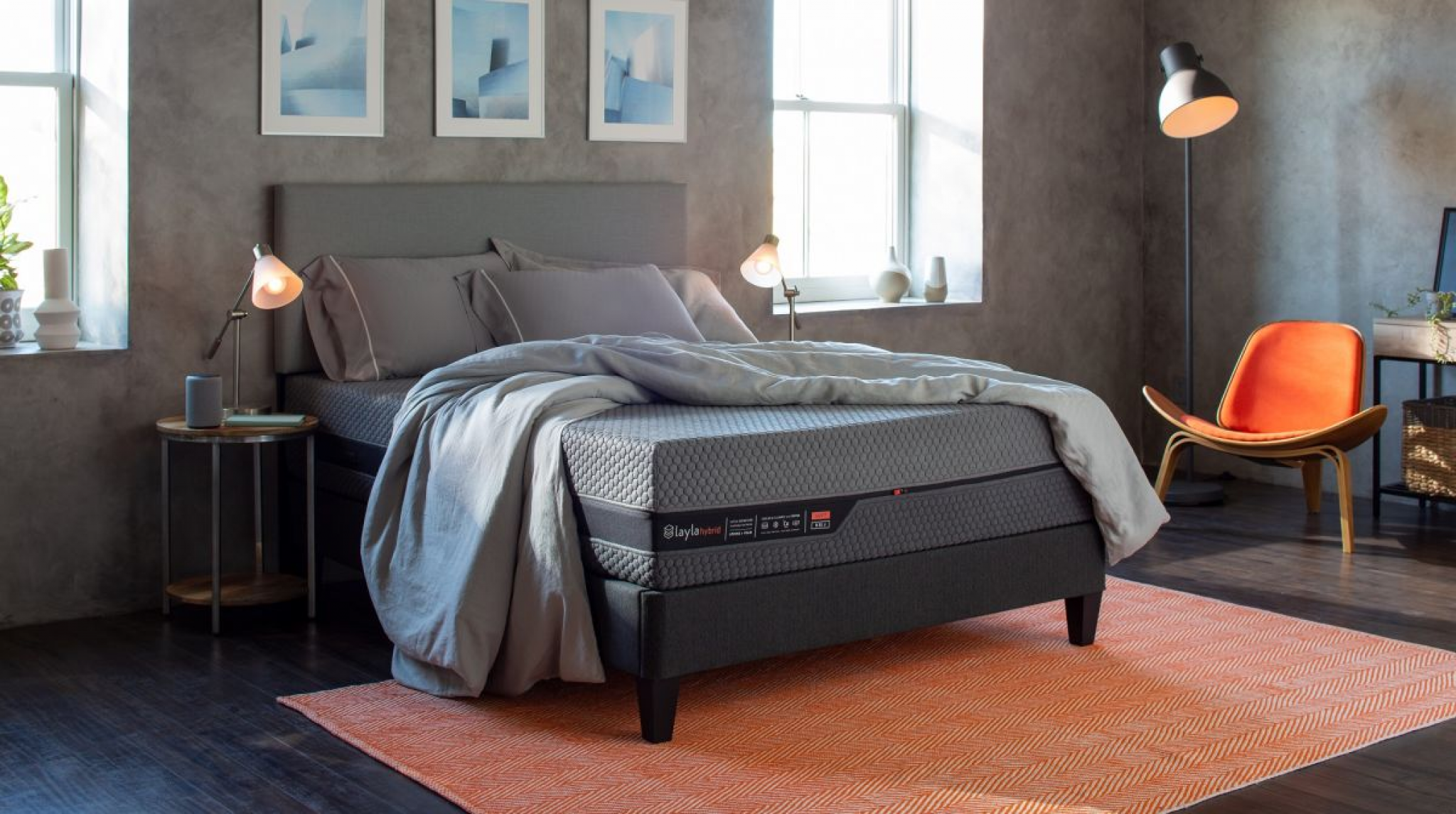 While many of today's mattresses are all foam and foam, the Layla Hybrid Mattress offers something different. A firmer feeling side and a softer feeling side give a complete experience for all kinds of sleepers. Whether you prefer the soft feel of memory foam or the support of other materials, this mattress gives you the best of both worlds.
This mattress offers a high-tech cooling level and comfort that can be hard to find in the mattress industry. This mattress is designed to be a hybrid between a memory foam mattress and a latex mattress, making it a great choice for people who want a more personalized sleeping experience.


Because it uses copper-infused foam, this mattress will be both cooler and cleaner. The copper-infused foam will transfer heat away from your body faster, resulting in a much cooler sleeping experience. And because copper is naturally antimicrobial, the copper gel in this mattress will form an antimicrobial barrier that resists odor-causing bacteria and keeps you sleeping fresh.
What I Like:
The Layla Hybrid mattress is a great choice for anyone looking for a mattress that will provide a combination of great support and comfort.
The Layla Hybrid has a unique combination of copper-infused memory foam and pocketed coils in its construction. This combination of materials provides the support that most sleepers will need for a pain-free night's sleep.
---
What Stomach Sleepers Should Look For In A Mattress
If you're a stomach sleeper, you know how important it is to find the right mattress. After all, your mattress is the only thing that will be supporting your spine all night long, so you have to be sure that it offers the right kind of support. Unfortunately, mattresses aren't one-size-fits-all, which means there's no one mattress that's just right for everyone. You'll need to do your research to figure out your ideal mattress, but we're here to help.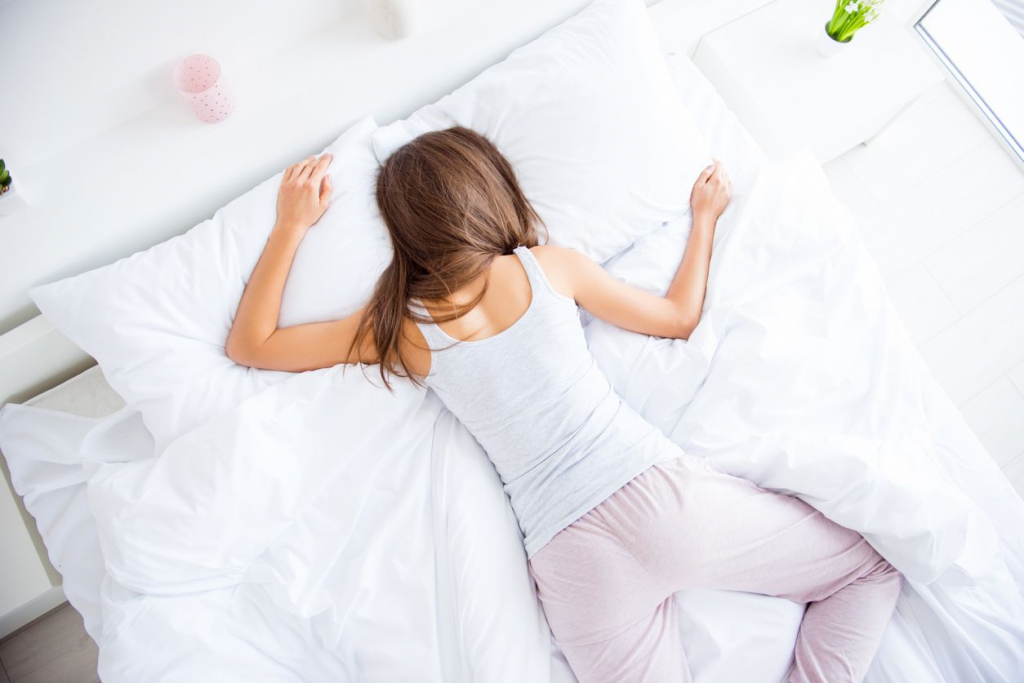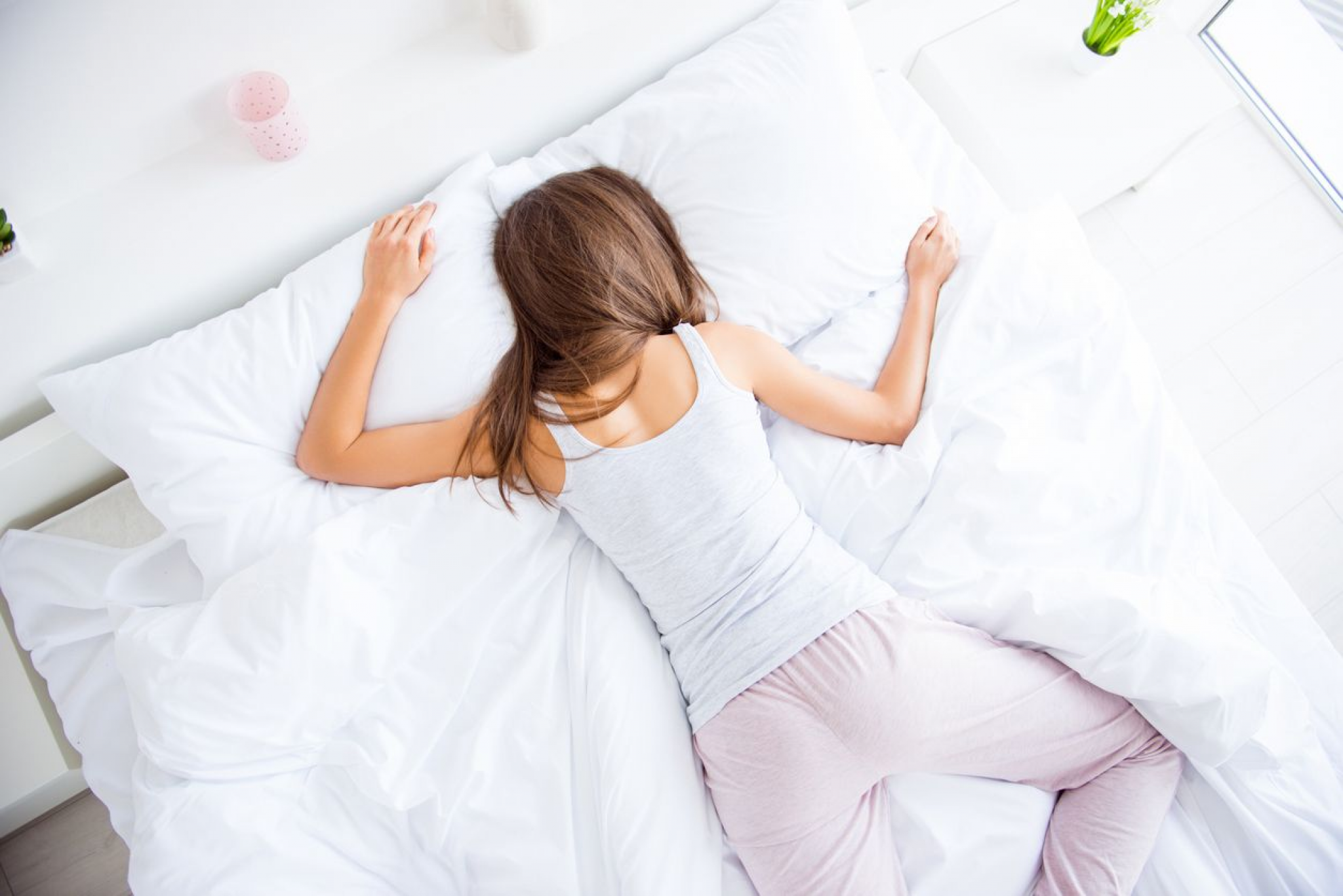 Firmness
The best mattress for sleeping on your stomach is the one that will provide you with the right amount of firmness. Everyone has a different opinion on what firmness is right for them. If you sleep on your stomach a lot, you need a mattress that is not very firm, but you don't want one that is too soft either. This is because a mattress that is too soft will cause you to sink into the bed, which can cause discomfort in your neck and back.
Firm mattresses for stomach sleepers are those that offer the most support and pressure relief. People who sleep on their stomachs should look for a mattress with at least three inches of firm foam.
Spine alignment
It is common for stomach sleepers to experience back pain, and this pain is usually caused due to the incorrect spine alignment that happens while sleeping in the stomach position. Sleeping on the stomach is a habit for many of us, and there are different ways to ensure spine alignment to prevent back pain in this position. The first step is to place the pillow between the knees, which helps prevent the shoulders from scooting towards the head. Secondly, put a thin pillow below the stomach. This helps in keeping the hips level and spine aligned.
---
Which Type of Mattress is Best for Stomach Sleepers?
For a lot of people, when buying a mattress, the first thing they think about is what position they sleep in. Some people sleep on their side, others on their back, and many choose to sleep on their stomachs. If you were out of luck on the last one, nowadays, you can find many types of mattresses that work for all sorts of sleepers and all kinds of positions. For example, there are mattresses made to be good for your back and good for your stomach. Some mattresses work well for side sleepers. The idea is to find the one that is best for you.


There are many types of mattresses available. Memory foam, spring, latex mattresses, air mattresses, and innerspring mattresses are just a few different mattresses.
Hybrid
The hybrid mattress is an innovative mattress that offers support for stomach sleepers. It combines several technologies to reduce pressure on your hips and shoulders and allow your spine to align itself correctly as you sleep.
At first glance, a hybrid mattress might look like any other, but there are plenty of differences that make them worth exploring. One of the most important differences is that they use different materials for different mattress areas, like coils for support and memory foam for comfort. This gives you the best of both worlds: you get the support you need for your entire body while still getting the pressure relief you need for your shoulders, hips, and ankles.
Innerspring
Innerspring mattresses are firm enough to keep your spine aligned and offer great support for your body, making them a popular choice for people who sleep on their stomachs. They are made from a grid of coiled steel springs that act as the mattress's foundation. This design was first patented in 1881 and has been improved upon since then. The springs are made from tempered steel that is then coiled and sewn into a mattress' fabric cover when it is ready to use.
Latex
A latex mattress is a popular alternative to an innerspring mattress. Mattresses for stomach sleepers are usually made of latex-coated foam or latex foam. These mattresses are usually quite soft and conform to the sleeper's weight and shape, offering pressure relief.
Most of the time, they are also made of very dense materials, so the sleeper's weight is evenly distributed across the mattress. Latex mattresses for stomach sleepers offer a medium-firm feel, just under the firmness of a memory foam mattress.
Foam
If you like to sleep on your stomach, and you don't have a healthy back for that, then you might want to consider buying a foam mattress. This kind of mattress is made with foam, which is a material that is not only soft but also sturdy. A foam mattress is a perfect solution for you, especially if you live in a hot climate where a spring mattress would be too heavy and uncomfortable. A foam mattress is also a great idea if you're a stomach sleeper. The bed will be soft and will let you sleep well without feeling any pressure on your stomach. The mattress is also better than a spring mattress because it is lighter and softer.
Adjustable
If you sleep on your stomach, have you ever woken up with back pain? Our bodies weren't made to sleep in one position all night long, which is why a mattress that's designed to be used in multiple positions can be a great choice. Adjustable beds are also a good option for stomach sleepers, and you can also try a stomach sleeping pillow to keep your spine in a comfortable position.
---
F.A.Q.
What type of mattress is best for stomach sleepers?
Firm mattresses are the best for stomach sleepers. The firmness helps keep the spine properly aligned and the body supported.
Does a firm mattress offer more support than a soft mattress?
Yes, firm mattresses offer more support than soft mattresses. The extra support ensures the body stays properly aligned while sleeping on the stomach.
Are there any potential drawbacks to using a firm mattress?
Yes, potential drawbacks to using a firm mattress include lack of pressure point relief and increased risk of back pain.
Are there other mattress types that are suitable for stomach sleepers?
Yes, innerspring and foam mattresses can also work well for stomach sleepers. However, a firm mattress is usually the best option.
How can a stomach sleeper determine which mattress type is best for them?
Stomach sleepers should consider factors such as their weight, sleeping style, and comfort preferences when selecting a mattress type.
What type of top layer is best for a firm mattress?
A firm mattress should have a top layer of firm but comfortable foam or latex. This will provide more comfort and support for the stomach.
Is it ok to sleep on a stomach with a memory foam mattress?
Yes, some memory foam mattresses are suitable for stomach sleepers. However, it's best to choose a firmer option with a soft, comfortable top layer.
Can a stomach sleeper combine two different mattresses?
Yes, some stomach sleepers may find it beneficial to combine two different mattresses. For example, a softer mattress with a firmer mattress topper can help provide better support.
Are there any mattress types that are not recommended for stomach sleepers?
Yes, mattress types such as airbeds and waterbeds are not recommended for stomach sleepers as they do not offer enough support.
Should stomach sleepers use extra pillows for neck support?
Yes, additional pillows can help provide neck support while sleeping on the stomach. However, be sure to select a pillow that is firm and covered in a cooling material.
Is it still possible to sleep on the stomach with a mattress cover?
Yes, some mattress covers can provide an additional layer of support and comfort for stomach sleepers.
What is the best way to choose the right firmness for a mattress?
The best way to select the right mattress firmness is to test out mattresses in-store and select the one that best suits your body and comfort preferences.
Are there any mattress types that are particularly well-suited for stomach sleepers?
Yes, hybrid mattresses are often well-suited for stomach sleepers as they combine the support of an innerspring mattress with the comfort of a foam mattress.
Is there anything else that stomach sleepers should consider when selecting a mattress?
Yes, stomach sleepers should consider additional features such as cooling technology and motion isolation.
Are there any special tips for maintaining a firm mattress?
Yes, stomach sleepers should regularly rotate and flip their mattress to ensure that mattress stays firm and comfortable.