Insomnia is a common sleep disorder that affects millions of people every year. One of the most common reasons is overheating during sleep, which can disrupt your body's natural sleep cycle. One of the most useful things to do is to try a cooling mattress for hot sleepers. Such kind of mattress can prevent overheating during your sleep.
Top 5 best cooling mattresses for hot sleepers
#1
Cocoon by Sealy Chill Memory Foam Mattress
Get 35% off
It is a perfect mattress for most sleepers who prefer a fully supportive mattress but not too firm.

A premium cover helps you feel cooler as you fall asleep.

Responsive comfort foam reduces motion transfer.
Trial period: 100 nights

Warranty: 10-year limited warranty

Shipping:
Free shipping and free returns in the USA

Firmness:
6/10

Price range: $$$$

Type: Foam
We recommend this mattress for the following sleepers:
Get 35% off
---
Hot sleepers often have a tough time finding a mattress that keeps them cool and comfortable through the night. This is difficult because many mattresses are manufactured using materials that retain heat, such as foam and polyester. So, if you're a hot sleeper and your mattress is made of these materials, you're going to find yourself waking up drenched in sweat. However, that isn't the only thing to consider when shopping for a mattress for hot sleepers.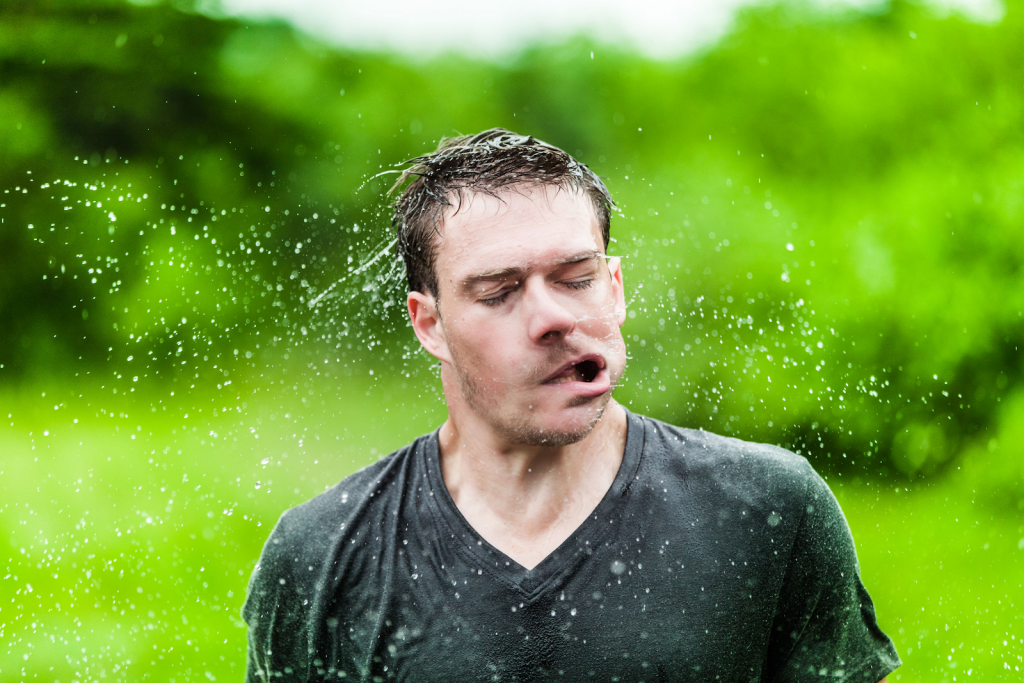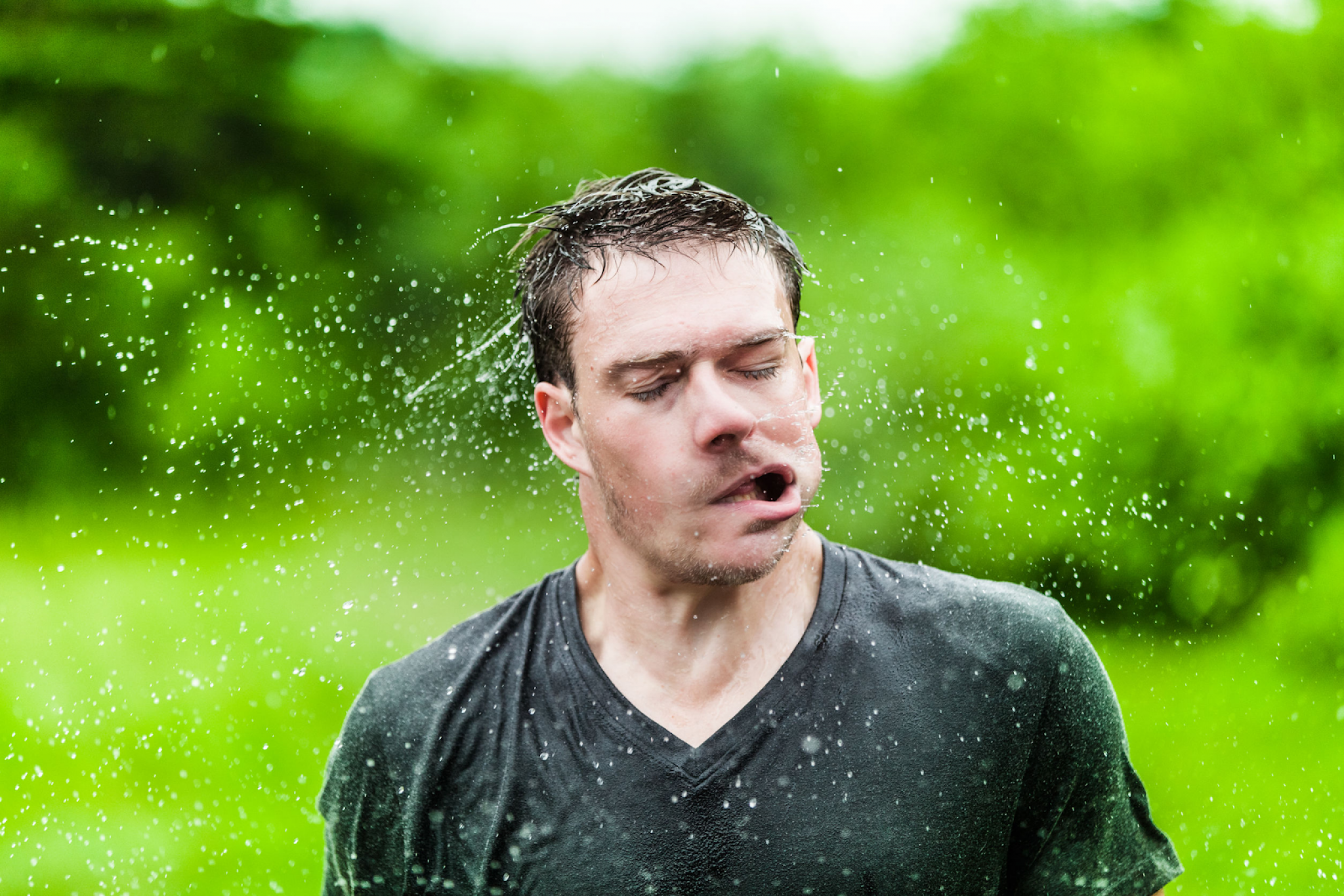 Here's the list of the best cooling mattress for hot sleepers and a buyer's guide with useful tips on how to choose the mattress for sleep.
---
Best Cooling Mattress for Hot Sleepers Reviews
Cocoon Chill by Sealy
Best Overall
When you live in a warm climate, it can be hard to fall asleep at night. Your body temperature gradually rises throughout the day, and even if you bundle up in your bed, you can't seem to get comfortable. With the new Cocoon Shill by Sealy, you will receive a premium memory foam mattress that uses cooling technology to help keep your body temperature cool as you sleep.
The comfort layer of the Cocoon Chill is made with a proprietary phase change foam that might just be the most advanced type of memory foam ever made. It also has a cooling cover that wicks away moisture, keeping you cool as you sleep. The support layers work in concert to provide nothing but the best support for a great night's sleep.
What I like:
Four layers absorb motion and provide cooling: a cooling cover, a soft gel-infused memory foam, a responsive foam, and a foundation layer.
10-year guarantee
No-fee shipping and free returns in the USA.
---
Brooklyn Aurora Hybrid Luxury Mattress
Best Pressure Relief
It would help if you had a good night's sleep to live your life to the fullest. But, if you can't wake up refreshed and ready to go each morning, all the coffee in the world won't do you much good. A good mattress is vital to a good night's sleep, which is why you should consider the Brooklyn Aurora Hybrid Luxury Mattress.
It's an all-foam hybrid mattress that combines a firm, 1.5" layer of patented CopperFlex™ foam with a soft, 2" layer of hyper-elastic TitanFlex™ foam. The result is a mattress that offers more supportive contouring with targeted pressure point relief and the best temperature regulation.
This cooling mattress is an excellent value for hot sleepers who like the feel of a medium-firm mattress but prefer more support than a plush mattress can provide. The top layer of the mattress offers targeted pressure relief in areas where people tend to get stuck.
What I like:
The mattress provides great motion transfer reduction, great pressure point relief, and a very soft and comfortable feel.
8″ layer of individually encased coils that offer generous support.
It's the right solution for couples who want to sleep on the same mattress but prefer different firmness levels.
What to consider:
The price can be higher compared to competitors.
---
GhostBed Luxe
Best Memory Foam
The GhostBed Luxe is targeted as a luxurious option for those who want to sleep in style and comfort. The mattress is 13 inches tall, with seven layers of targeted comfort. The top layer is a cool to the touch, luxurious quilted cover.
Under this, you will find the 3-inch gel memory foam designed to relieve pressure points. Underneath that memory foam is the 2-inch GhostBounce foam. It's designed to provide a comfortable, full-body contour. Underneath that, you will find the 7.5-inch support core for maximum durability.
The GhostBed Luxe is a hybrid mattress, meaning it combines two different types of foam: memory foam as a base layer and cooling foam on top. The result is a mattress that is extremely comfortable and has a luxurious, soft, cool, and pillowy feel.
What I like:
This mattress is made with gel memory foam, which helps reduce pressure to alleviate pain and aches and keep you cool throughout the night.
The high-density base layer provides excellent support, durability, and longevity.
The perfect cooling effect is provided.
What to consider:
The GhostBed Luxe is a little on the pricier side.
---
Puffy Lux Mattress
Best Support for Your Spine
When you're ready for a good night's sleep, you want a mattress that will give you support and keep you cool. The Puffy Lux mattress does just that! You'll enjoy fewer disturbances throughout the night with this mattress's Cooling Cloud™ technology—which features a unique cover that is designed to release moisture and airflow for optimal sleep temperature.
The supportive foam core is combined with alternating pressure relief technology to provide a comfortable sleeping surface for all sleepers. The Puffy Lux is also designed to be placed on any surface – so you can upgrade the comfort level. Puffy Lux mattress is designed to accommodate all sleepers and comes with a 101-night sleep trial.
What I like:
The foam layers of this mattress are designed to keep you cool throughout the night.
The top foam layer is designed to provide a soft and comfortable sleeping surface, while the bottom layers are designed to provide support for your body while you sleep.
The Cooling Cloud™ foam is designed to keep you cooler at night as you sleep.
---
WinkBed Luxury Hybrid Mattress
Best Hybrid
The WinkBed Luxury Hybrid mattress is an updated take on the memory foam mattress. While traditional memory foam conforms to your body, WinkBed memory foam has a built-in layered mattress structure that helps cradle your body and keep it supported during the night.
This means you don't have to choose between a memory foam mattress and a more supportive bed. The result is an exceptionally comfortable mattress at a fraction of the cost of many premium beds. The WinkBed is an excellent choice for back, side, and stomach sleepers, as well as anyone who likes a plush, comfortable sleeping surface.
The design incorporates pocketed coil support for back and spinal alignment support, along with a triple layer of cooling fabric to keep you cool all night long. The mattress combines springs with a gel foam comfort layer designed to support you while still feeling soft and comfortable.
What I like:
It's built to have a balanced feel between soft and firm that feels luxurious and plush.
The mattress is available in different sizes such as Twin, Twin XL, Full (double), Queen, King, and California King.
This hybrid mattress is ideal for people who sleep on their back, side, and front.
---
Buyer's guide
No matter how much you love your mattress, if it's not the right fit for your sleep needs, you won't get a good night's rest. The best mattress for hot sleepers will be one that keeps your body cool all night so that you feel cooler and more comfortable.
There are some things to consider when buying a bed: your mattress temperature may play a role in your decision. If you are like many people, you may not even realize that you are a hot sleeper. If you feel that you have a hot mattress or are considering a new mattress, there are a few things you should know about the causes and types of mattresses that offer a cooler alternative.
What is a Cooling Mattress for Hot Sleepers?
A cooling mattress can help you sleep easily and give you a comfortable feeling in the summer. There are various kinds of cooling mattresses, and people can choose the one that they like. The cooling mattress is trendy as the summer is coming and the temperature is really hot. Some people cannot sleep when it is too hot, and it is uncomfortable. If they choose the cooling mattress, they will be able to enjoy sleep and comfort easily.
A cooling mattress is a mattress that has cooling properties. Mattress filling is often made from some type of cooling material that will help regulate the mattress's temperature. The cooling material is often used to reduce the body's heat and keep a cool surface temperature to the mattress. This type of mattress is often used when there is a problem with excessive sweating, causing issues with the mattress's performance.
---
Types of Cooling Mattresses for Hot Sleepers
Being hot at night is not just uncomfortable; It is a sign that your body is not operating at its peak. The right mattress can help you sleep better and feel more comfortable. But, there is a caveat: there are many different mattress types, and all of them are designed to keep cool at night. So, how do you figure out which one is for you?
Latex mattress
If you have not heard about the benefits of a latex mattress, it is time you did. Latex is a type of natural rubber that comes from a tree. It is known for having unique properties that make it an ideal material for a mattress. Latex is a durable, eco-friendly material that is also breathable and cooling, making it a popular choice for mattress manufacturers.
Latex is also an excellent material for those who have allergies because it does not contain the dust mites that some other types of mattresses may have. These properties combine to give you better sleep, which is essential because a good night's sleep means a good day ahead.
Memory foam mattress
The memory foam mattress is one of the most popular mattress material options. They are made from polyurethane and are designed to mimic the feeling of being hugged. They are popular with the back, stomach, side sleepers and all-over body sleepers, and hot sleepers.
They are a great choice for those who are looking for mattresses that are softer, more durable, and provide better pressure relief. This material is made from synthetic foam that is highly responsive to pressure. This means that a memory foam mattress or pillow will form to the shape of the body resting on it and quickly return to its original shape once the body is removed.
Memory foam cooling refers to using a cooling gel within memory foam to regulate your body's temperature while you sleep. Though memory foam is best known for how it conforms to your body, it has also been proven to help with pressure points and the pain associated with sleeping. This is because memory foam is designed to redistribute your weight evenly and push the stress off of the points of your body that would otherwise be uncomfortable.
Innerspring mattress
Innerspring mattresses are composed of a foundation, a cushioned surface, and an innerspring. The springs are made from different metals or materials and are the most crucial part of the mattress. There are a few different types of innerspring mattresses on the market, including memory foam. They can be made up of a variety of other materials, such as cotton or polyester. The springs can be adjusted to provide different levels of firmness.
Hybrid mattress
A hybrid mattress is a mattress that combines two different types of layers. This can mean it uses two types of springs or a spring and memory foam. The most common example is a mattress that uses pocket coils in addition to memory foam. These mattresses have a firm base layer that supports your body, while the foam layer molds to provide a personalized comfort level.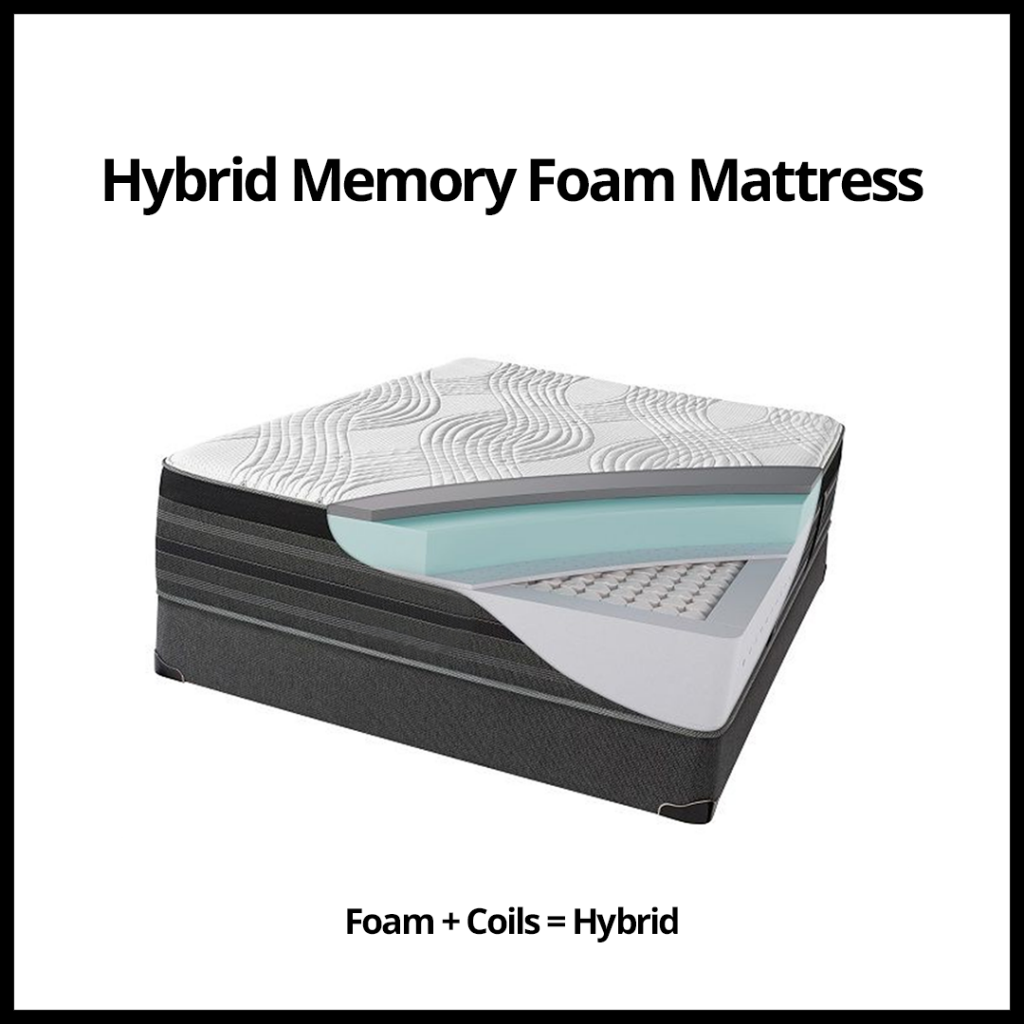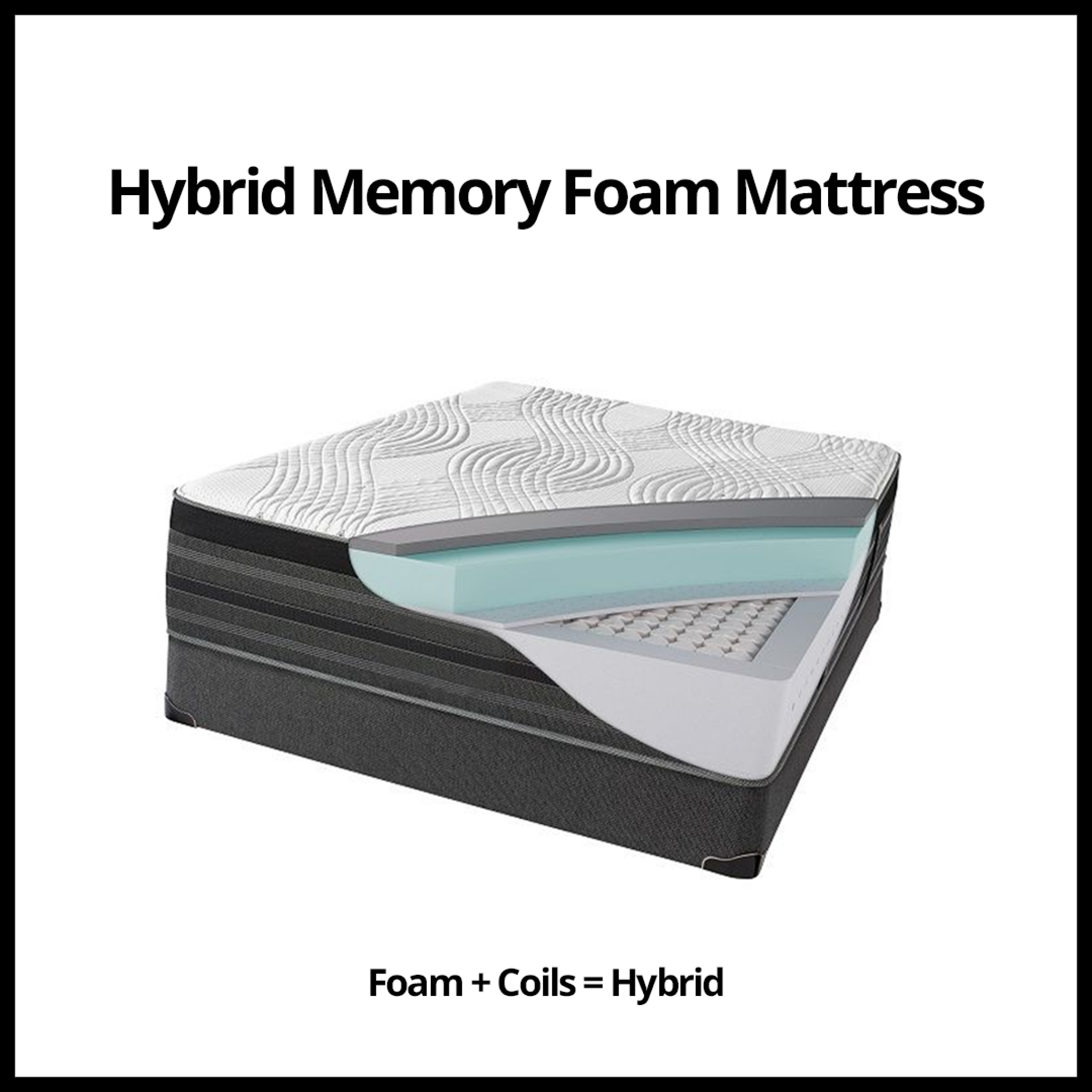 The hybrid mattress is the best of both worlds, offering the comfort of memory foam coupled with high-quality foam durability. It combines the supportive coils for a firmer base and the memory foam for personalized comfort. The key to a hybrid mattress is that the memory foam layer is much thinner than a regular memory foam mattress.
---
Materials in Cooling Mattresses for Hot Sleepers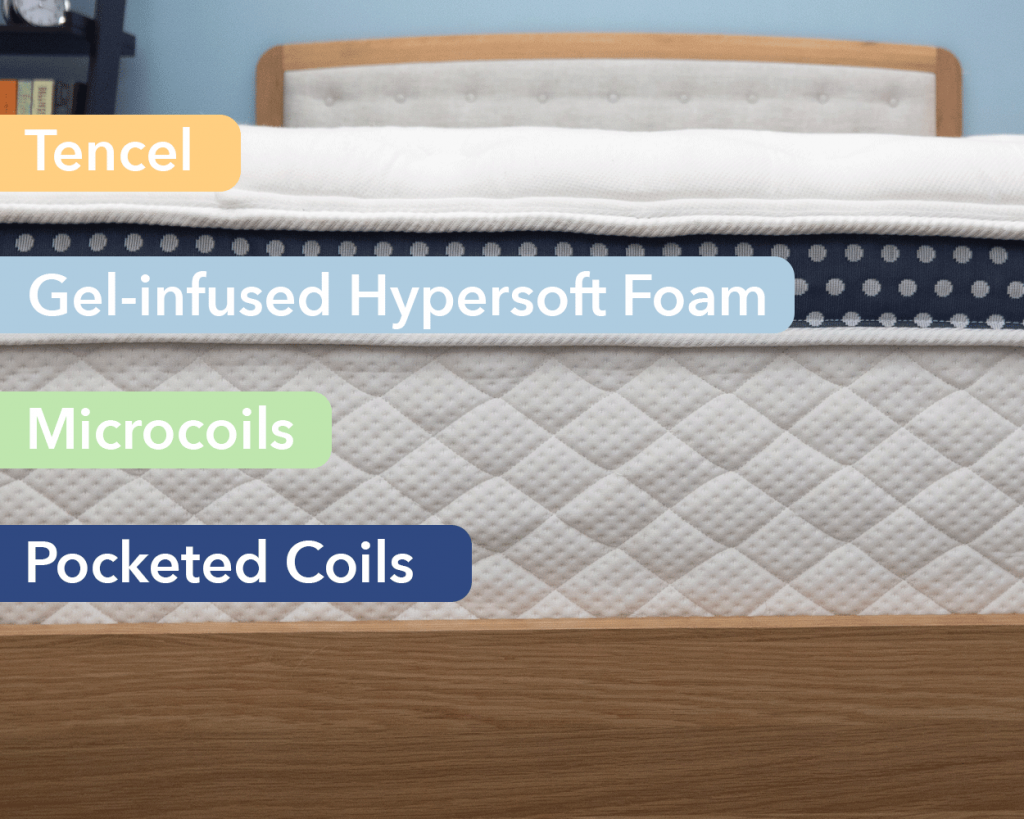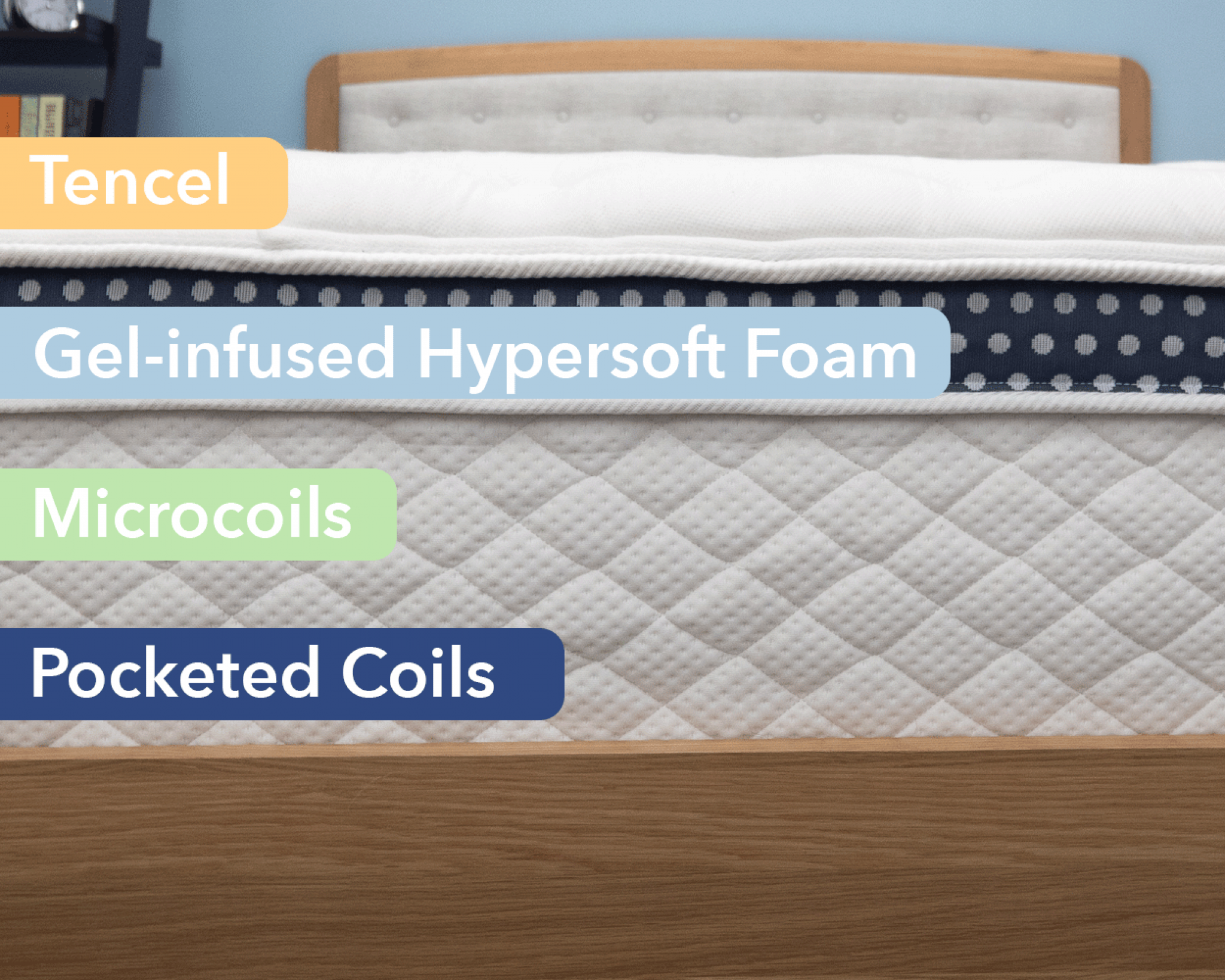 Cooling mattress materials are a great way to keep you comfortable year-round, whether you sleep hot or not. For those who sleep hot, it can be a life-changing experience. But what makes a material cool? The key is heat conductivity. The faster heat flows away from your body, the cooler you will feel.
Many mattress manufacturers use new technologies to create mattresses that are better suited to current lifestyles and sleeping styles. A mattress with a cooling material can help you sleep better and more soundly. Cooling materials can also prevent the mattress from getting too warm so that you can sleep comfortably throughout the night. Cooling mattress materials are designed to keep you cool while you sleep. Mattress cooling can be provided in several ways, including through the use of special fillings.
Individually Wrapped Coils
For centuries, mattresses have been filled with the same old stuff: feathers, horsehair, cotton, wool, springs, and foam, to name a few. And while the mattress industry has changed dramatically over the years, these types of fillers are still frequently used.
But recently, a new option has been emerging as a popular alternative: individually wrapped coils. These are basically solid steel rods that are cut or bent into individual coils and then wrapped in a fabric cover. This type of coil is often used in the top layers of mattresses since it is more resilient than other materials. They provide great support for people of every size and are also adjustable in terms of firmness.
Charcoal-Infused Foam
The charcoal-infused foam usually comes complete with a layer of gel-infused memory foam, which helps draw heat away from the body and keeps sleepers cool and comfortable. The result is a mattress that sleeps cooler and is more comfortable than other mattresses. Such filing also makes mattresses more breathable.
Graphite-Infused Foam
For years, many mattress manufacturers have been using graphite-infused foam in their mattresses. Graphite can be used for many different things, but most mattresses that contain graphite-infused foam are used for hot sleepers. The reason for this is that the graphite in the foam is an excellent conductor of heat.
Another benefit of this mattress type is that it does not have to be flipped to maintain its longevity.
Gel-Infused Foam
Mattress cooling gel is a substance that is added to certain types of mattresses. This gel retains heat and keeps the mattress from becoming too hot. It also keeps the mattress from becoming too cold.
Cooling gel-infused memory foam is another mattress option if you prefer memory foam's comfort but want something that maintains a cool temperature. It is popular for sleepers who prefer a softer mattress since the memory foam will contour to their body's shape, while the gel-infused layer provides enough support to ease pressure on the body.
---
Bedding Accessories and Systems to Consider
Mattress cooling systems are a relative innovation in the mattress industry that helps regulate your sleep temperature. Studies show that cooler sleep temperatures lead to better sleep, so it's essential to find a mattress and a cooling system that works for you.
Cooling Mattress Pads
A cooling mattress pad can help you to sleep cooler and get a better night's rest. In the summer, when the temperature rises, using a cooling mattress pad can help you to stay cool and comfortable. If you suffer from arthritis or another medical condition that causes you to overheat at night, a cooling mattress pad may also help you control your symptoms more effectively.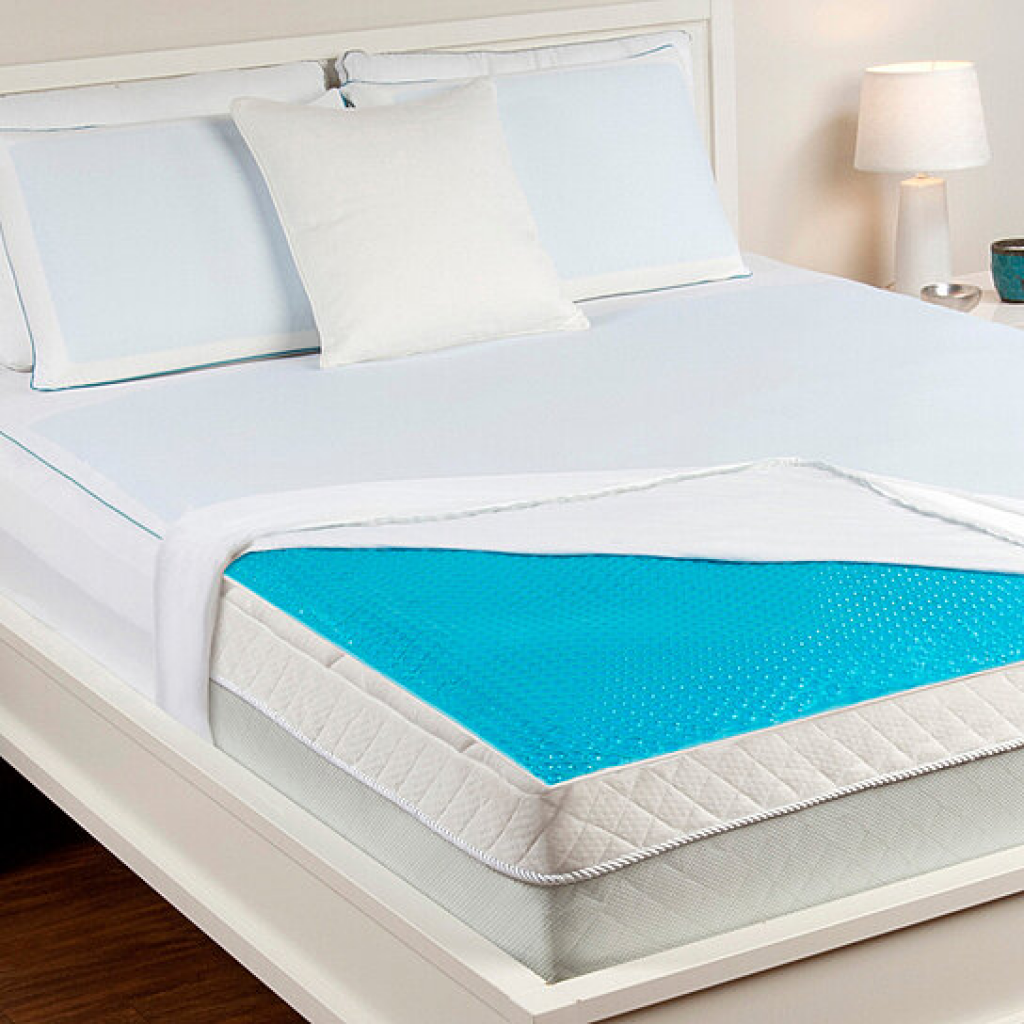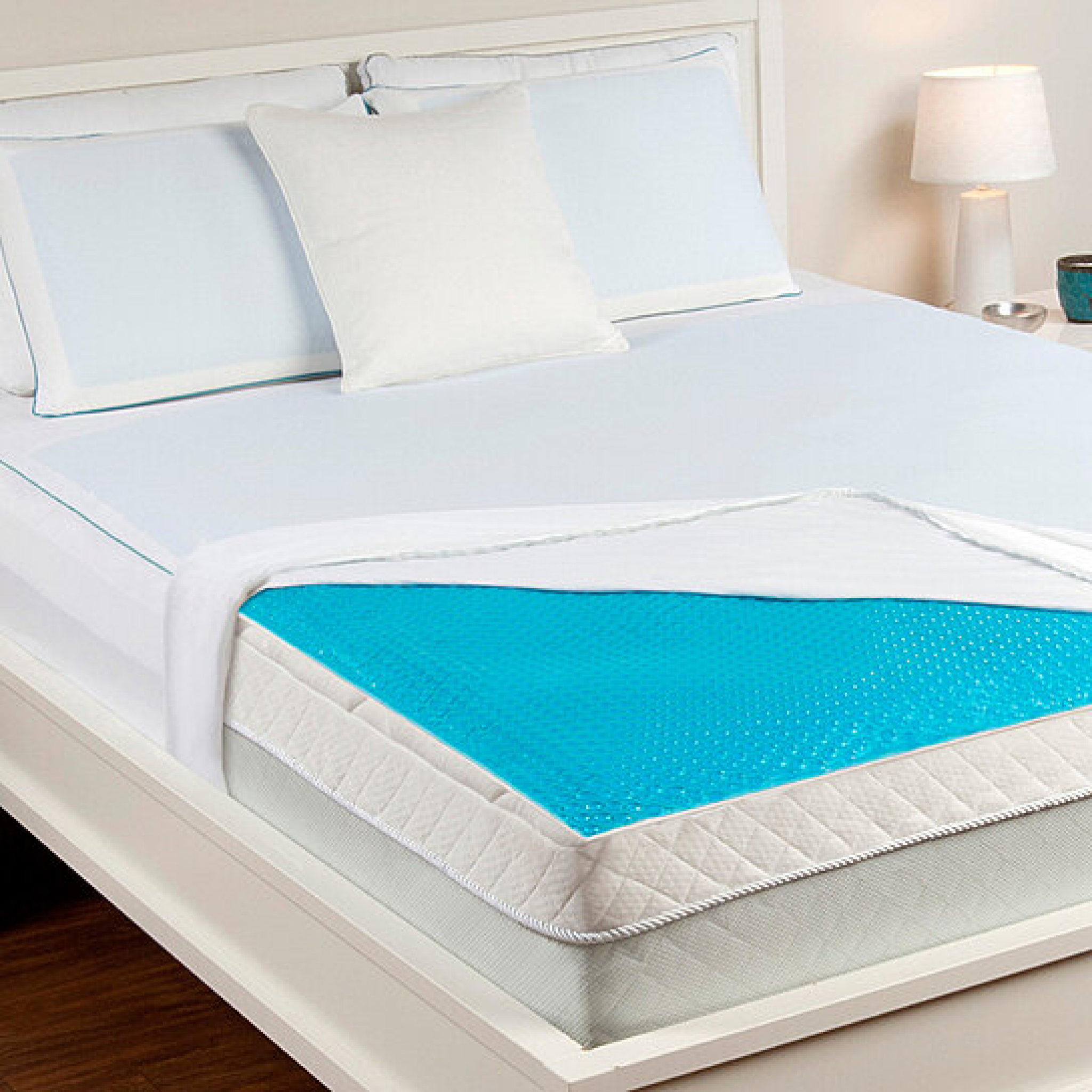 You can find cooling mattress pads at a variety of different price points. You can get a cooling mattress pad that is relatively inexpensive, or you can get a more expensive cooling mattress pad made by a well-known brand.
Electric Cooling Pads
Electric cooling pads for mattresses can be used in various ways, for example, to provide coolness for the mattress in hot weather. Such kinds of pads are typically made of a layer of non-toxic gel that is used for cooling. It comes with an electric pump. While the pad is placed on top of a mattress, the pump uses a plug to inflate the pad. If the switch on the pump is turned on, the pad becomes full of gel and starts cooling.
Bamboo Sheets
Bamboo sheets are used as bedsheets. The material is bamboo fiber. Bamboo fiber is nature's most renewable resource, which is more comfortable than cotton. Bamboo sheets feel soft and smooth on the skin, more breathable, and more comfortable than cotton sheets.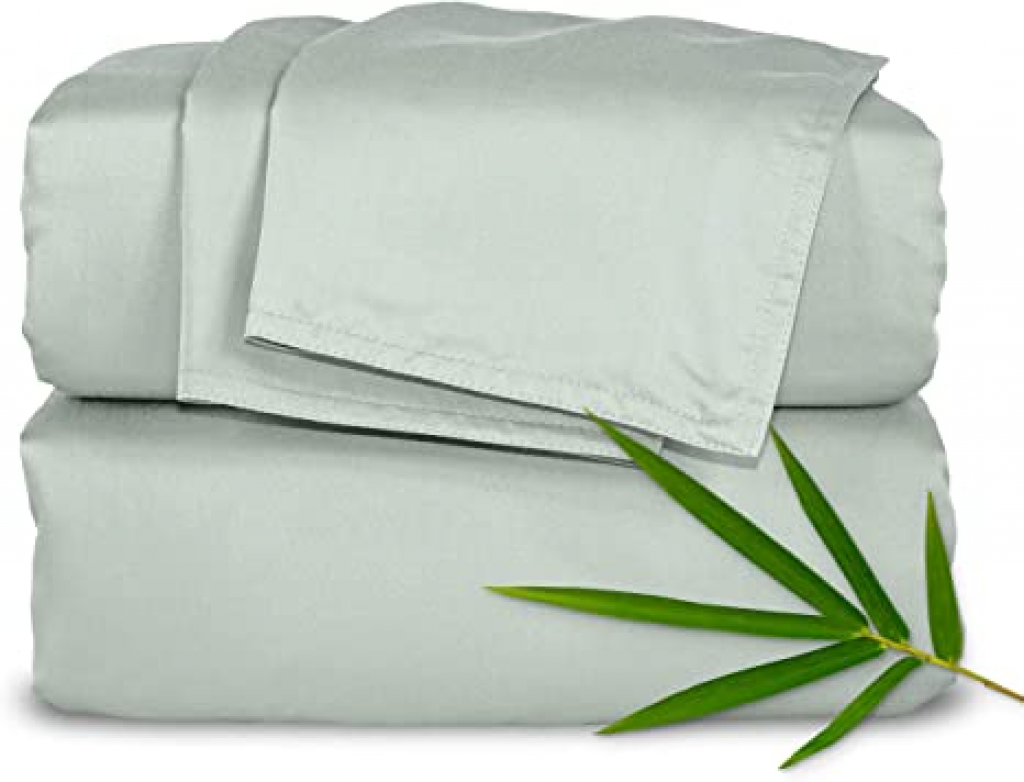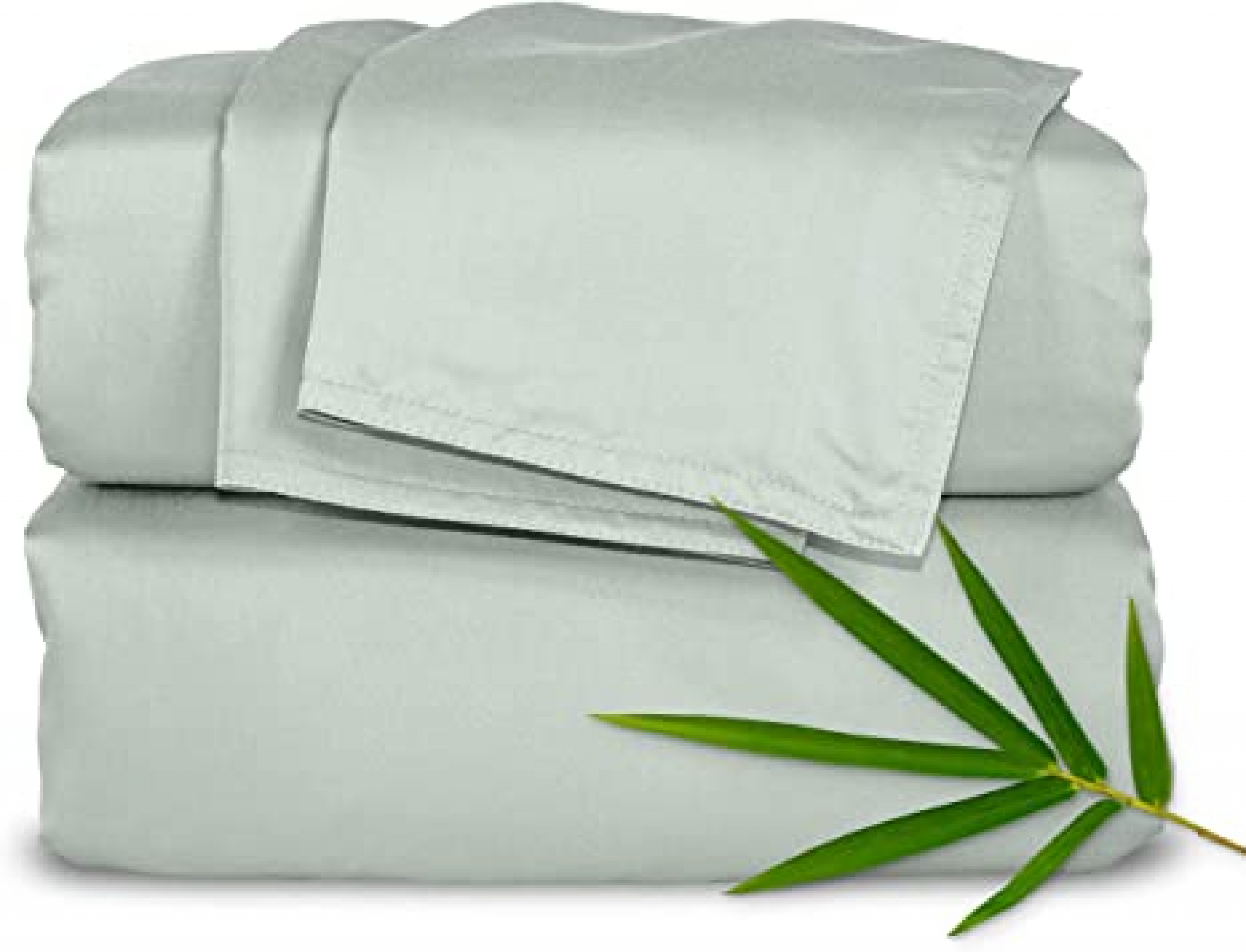 The sheets can be cleaned in the washing machine. When you sleep, you feel more comfortable. Bamboo fiber sheets are made from natural bamboo, with antibacterial, moisture-wicking, and anti-static. They can be used for hot sleepers also because they are very cool.
Cooling Pillows
For the past few years, manufacturers have been working on developing the perfect cooling pillow. This pillow is built with a special gel-infused center that keeps you cool while you sleep. Cooling pillows help you sleep better because they keep your head cool.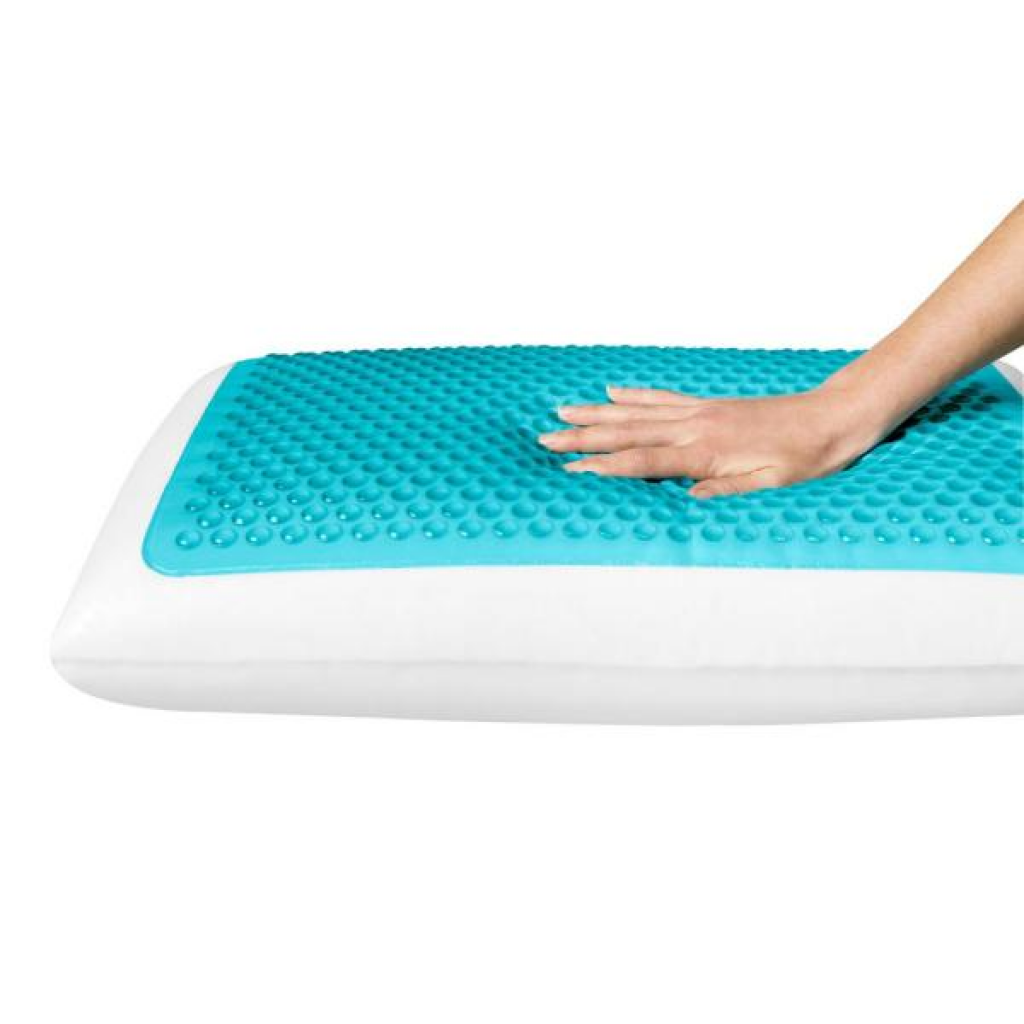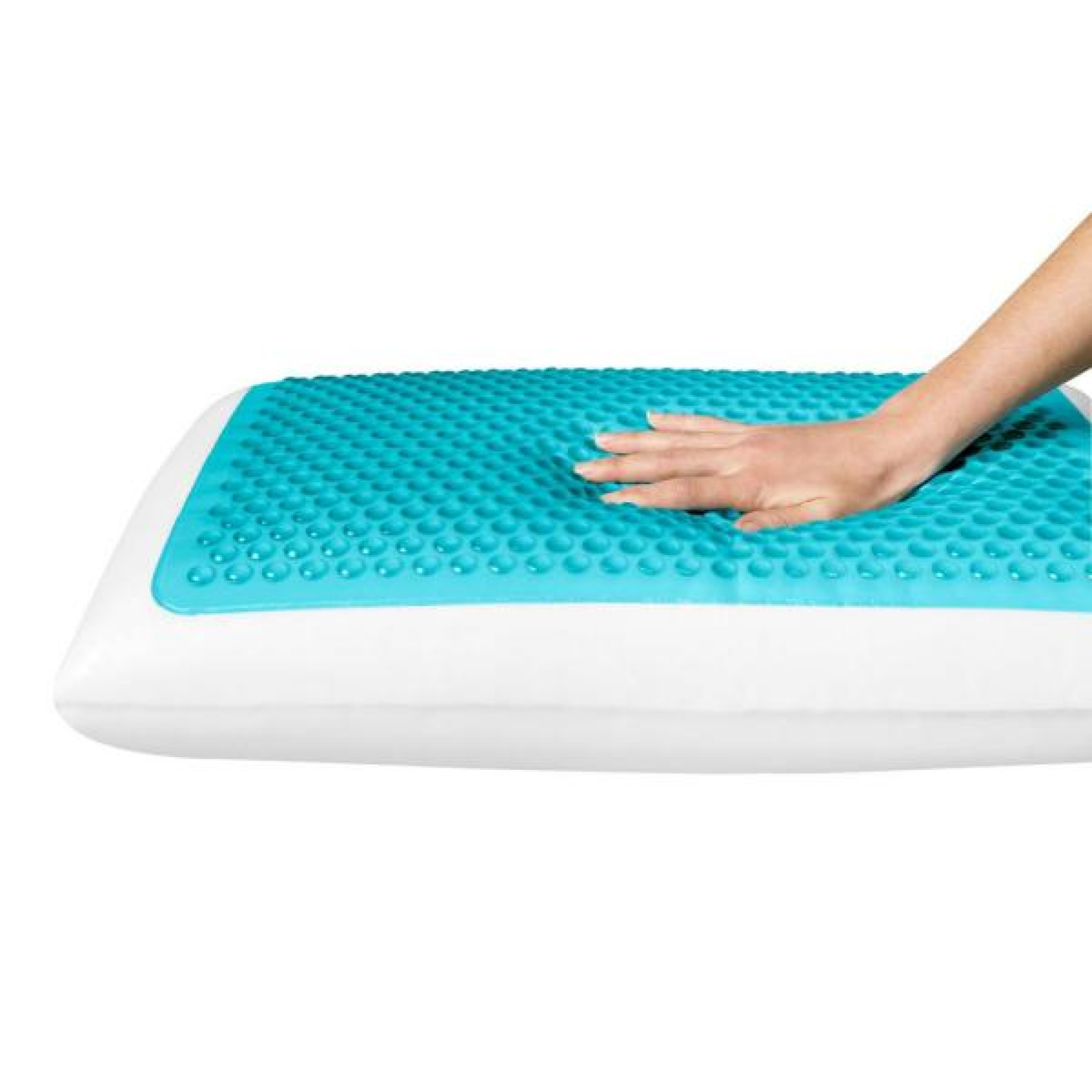 Some of the best cooling pillows on the market are made from bamboo, which is a very breathable material. Because of this, it also helps keep you cool during the night. A cooling pillow works by drawing heat away from the head and neck.
---
FAQ
What mattress do types sleep cool at night?
Mattresses come in all shapes and sizes, and, as such, they are made from different materials and cooled in different ways, often to cater to a specific body type or sleeping style. While many mattresses have a reputation for keeping sleepers cool at night, the truth is that most have a higher heat-retention capacity than others.
There are some types to consider for people looking to purchase a mattress with a lower heat-retention capacity: latex mattresses and gel mattresses. You can also use cooling mattress pads for better effect.
Do I need a cooling mattress?
Mattress temperature is one of the significant problems of insomnia. If you have a mattress that is too hot, you may find it difficult to get a good night of rest. Just like the mattress, you need to keep your body at a comfortable temperature to be healthy. Your body temperature should be 98.6 degrees Fahrenheit. If your temperature goes above this for long periods, you will not only suffer from the heat, but you can also be at risk for more serious illnesses.
How can you cool down a mattress?
Using a special cooling mattress for hot sleepers can help to prevent overheating at night. You can also use an air conditioner to cool down the mattress surface or use bedding accessories and systems, like cooling pads, bamboo sheets, etc.