Brief: Best Memory Foam Mattresses
Introduction:

Background: Memory foam, developed in the 1970s for airplane cockpits, is now widely used for mattresses.
Advantages: Comfortable, affordable, and suitable for side sleepers and those with allergies.

Top Memory Foam Mattresses:

GhostBed Classic Mattress: Best overall. Features a plush, breathable cover, and high-density foam core. Benefits: Spinal alignment support and pain relief. Extra details: 101-night trial, 20-year warranty, 7-8/10 firmness.
WinkBeds GravityLux: Luxury mattress with TENCEL® cover and AirCell™ memory foam for targeted support and pressure relief.
GhostBed Original: Best cooling memory foam mattress. Offers support and cooling with a combination of memory foam and latex.
Layla Memory Foam Mattress: Best value. Features copper-infused memory foam for cooling and pressure relief.
Nectar Lush: Most comfortable. Provides deep contouring with memory foam, motion isolation, and a washable cover.
Puffy Original: Best for side sleepers. Includes hypoallergenic cover and Cooling Gel Cloud Layer for temperature control and support.

Buying Guide:

Key Factors: Consider sleep position, firmness level, materials, size, and price.
Types of Memory Foam: Gel-infused, traditional, and copper memory foam.
What to Expect: Described as warm hugs, floating on a cloud, or unshakable stability depending on firmness.

FAQs:

Benefits: Contours to body, relieves pressure points, reduces motion transfer.
Mattress Protectors: Can be used to extend mattress life.
Best for Couples: Look for good motion isolation.
Guest Room Recommendation: Memory foam mattress.
Mattress Toppers: Can be used for added comfort.
Stomach Sleepers: Need firmer support, memory foam may be too soft.

Conclusion:

Summary: Memory foam mattresses offer comfort and support, suitable for various needs and preferences.
Recommendation: Choose based on individual sleep preferences and requirements.
Memory foam is one of the most advanced fabrics ever invented, and it's also one of the most comfortable.
The material was developed in the 1970s to be used as a shock absorber in airplane cockpits. Since then, memory foam has been used for mattresses and pillows, among other things.
It's been a popular material for manufacturing mattresses for a few reasons. It's very comfortable unlike most other types of mattresses, it's usually inexpensive.
---
Top 5 Best Memory Foam Mattresses
#1
GhostBed Classic Mattress
Get 30% off
GhostBed Classic Mattress provides exceptional comfort and support for every type of sleeper.

Plush, smooth, soft cover is made with a stretchy, durable viscose and polyester blend for a breathable and cozy feel.

A high-density foam core supports spinal alignment, alleviates hip and back pain.
Trial period: 101 night

Warranty: 20 year

Shipping:
Free Shipping

Firmness:
7-8/10

Price range: $$$$$

Type: Foam
We recommend this mattress for the following sleepers:
Get 30% off
---
But memory foam mattresses are now available at various price points, and all of them should offer good support and pressure relief thanks to their ability to conform to the curves of your body. It is a good choice for people who want to be comfortable when they sleep.
It is also perfect for people who have allergies, don't hold dust mites, and are quite durable. They are one of the best mattresses for side sleepers and can help relieve the back pain associated with this position. The comfort of the mattress is terrific for your body, and you are covered with the right level of support and comfort to get you the best sleeping experience.
The best memory foam will store your body heat and then return it to you while you sleep on the mattress.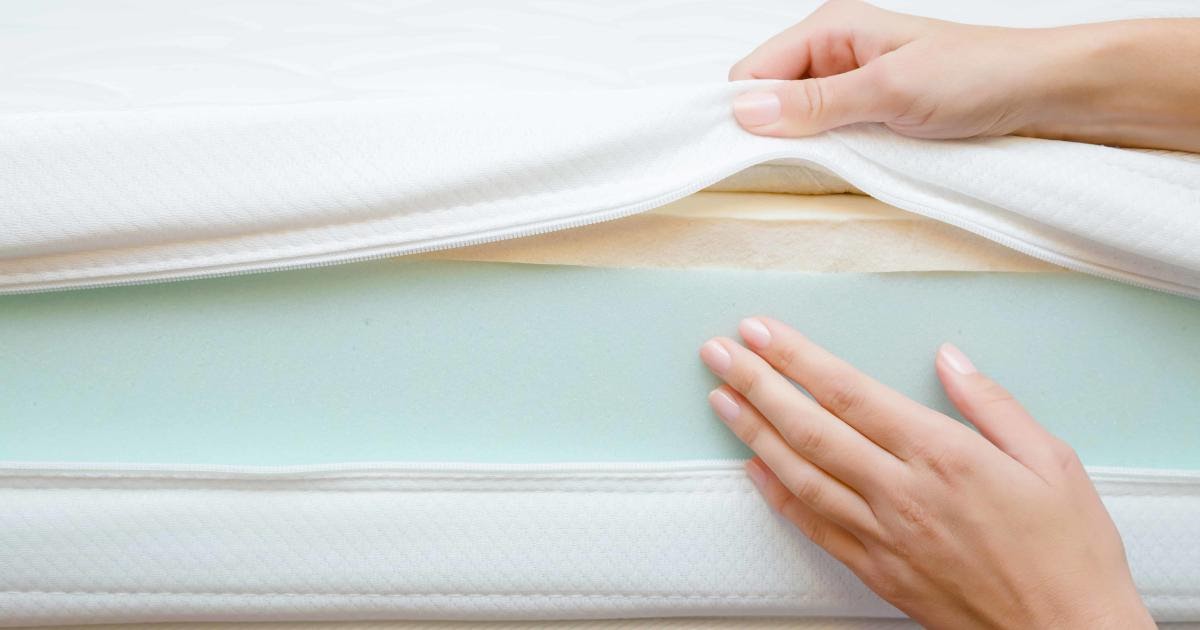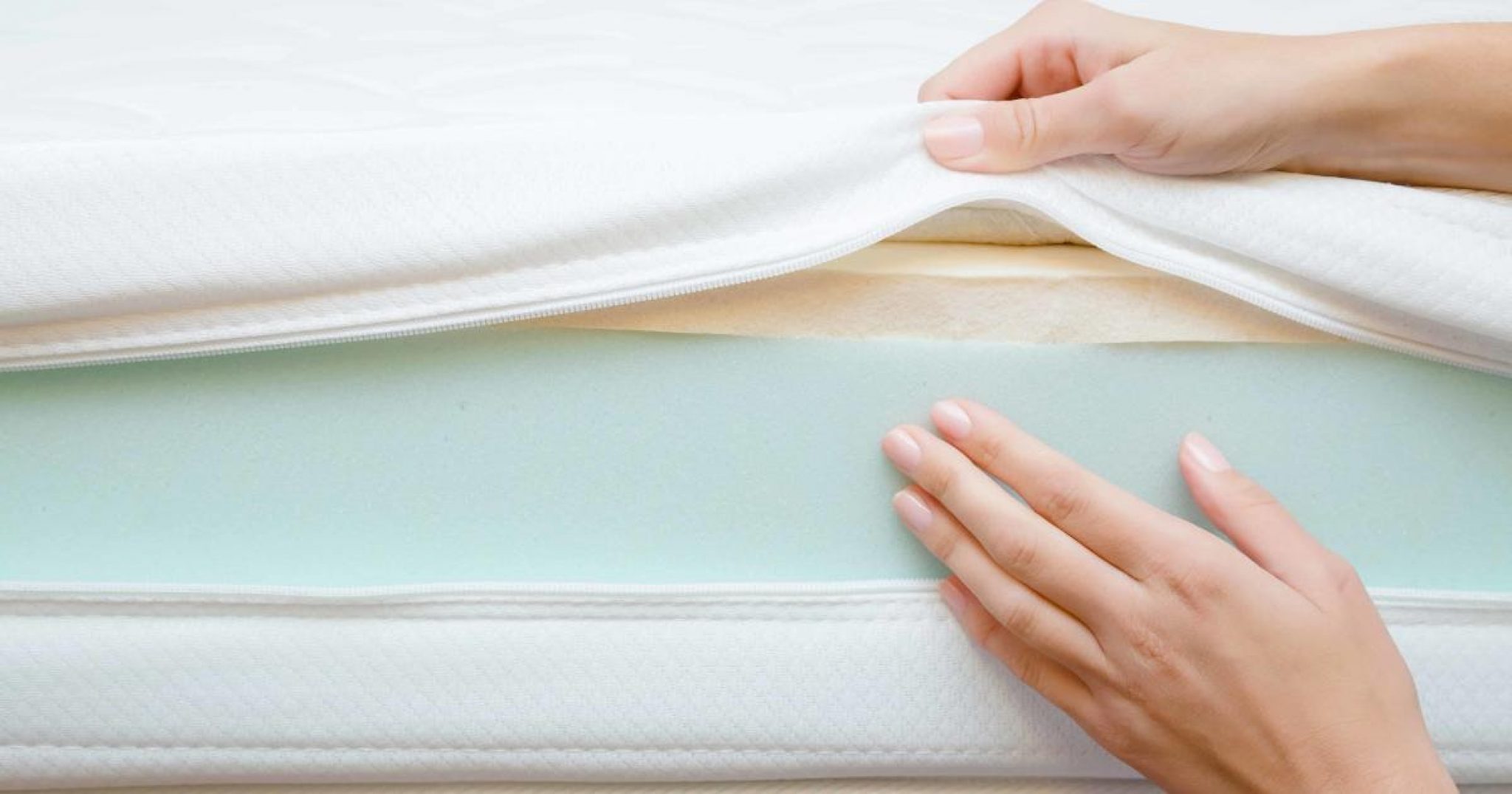 I like that we can make it easier for you to choose the best memory foam mattress. The main reason is that there are many new mattresses on the market, and they all come with new features to help you sleep on them.
The fact that we have found such a high-quality comfort for all sleepers. We've correctly selected the best memory foam mattresses to help you get a good night's sleep! Below you will find all the detailed information about our mattresses, the best deals, places of purchase, and much more!
---
Best Memory Foam Mattresses Reviews
WinkBeds GravityLux
Best Overall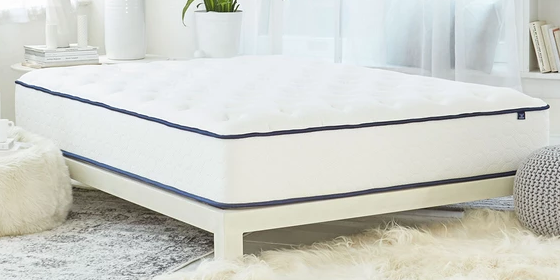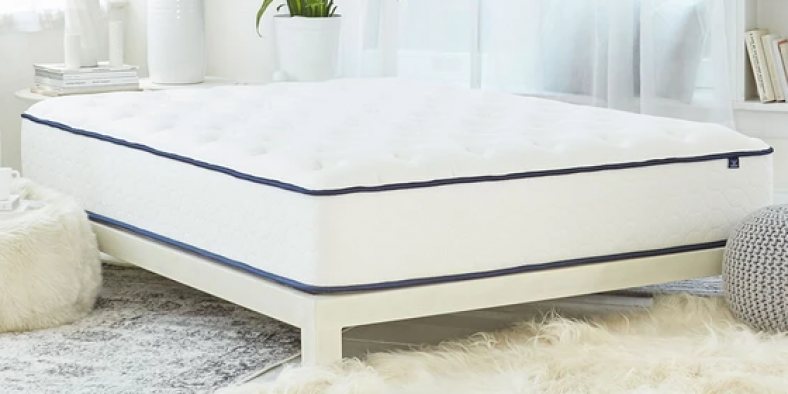 The GravityLux is a luxury mattress that blends high-end design with high-quality materials. It features a unique TENCEL® cover that helps you sleep cool and dry while also providing comfort. The patented AirCell™ memory foam provides the foundation of the mattress, offering targeted support and relieving pressure.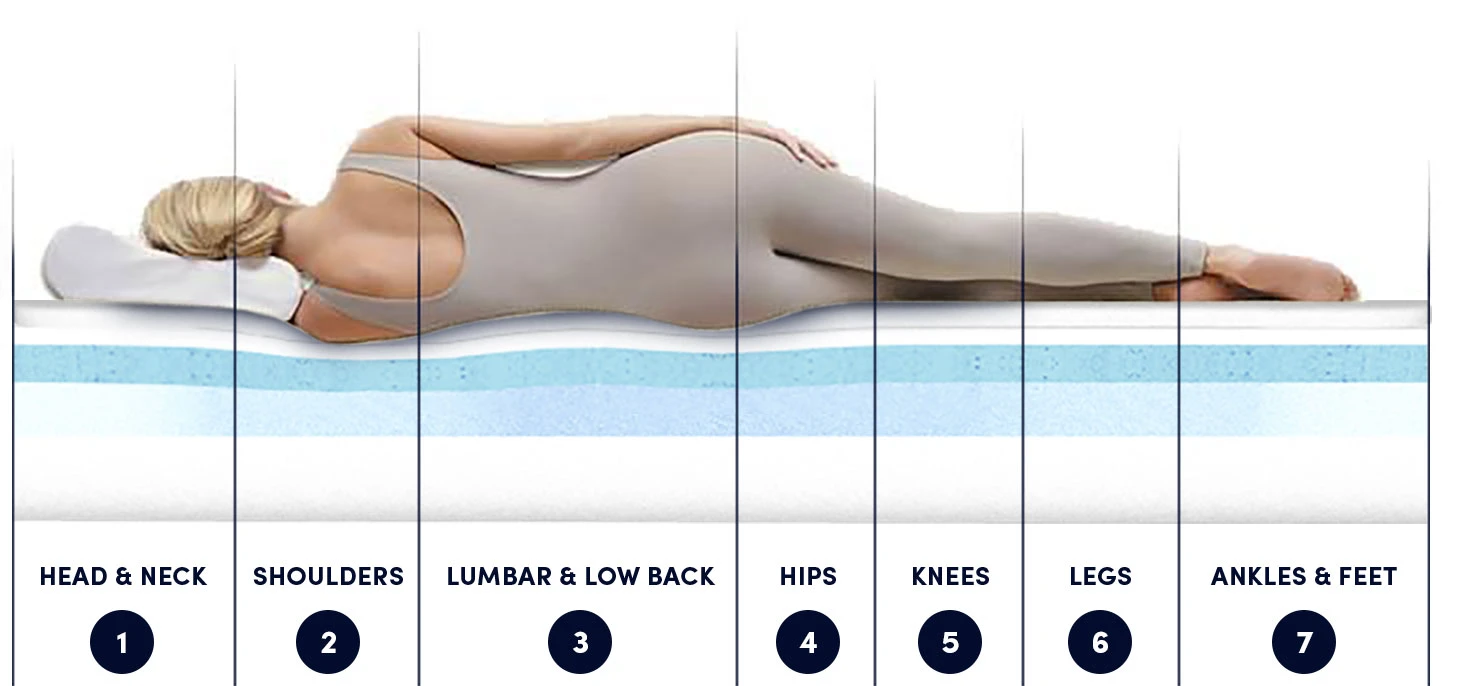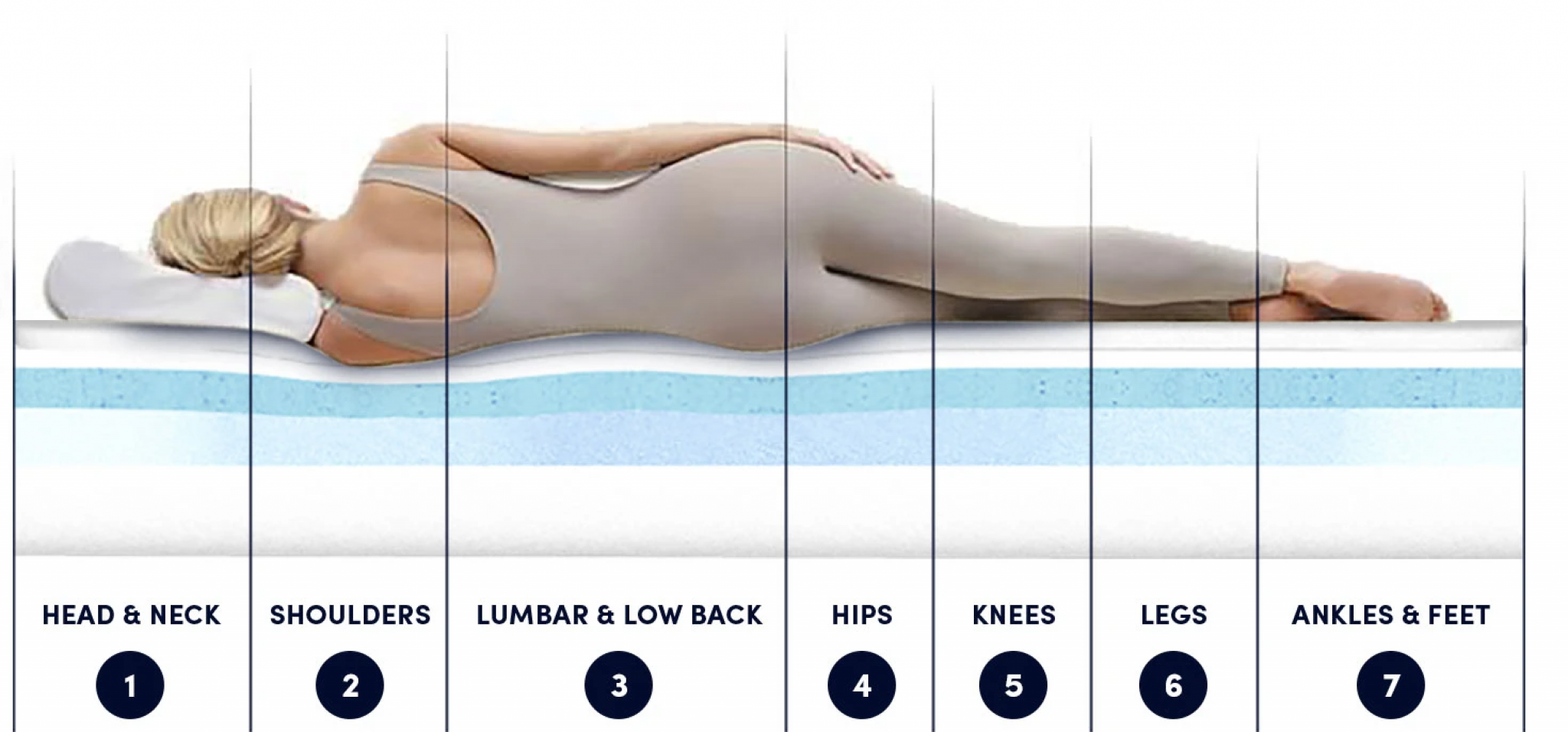 The result is a mattress that provides a high level of support while still being comfortable.
This is a mattress that allows you to relax entirely and enjoy lying on it, you will feel unsurpassed comfort and lightness, and you can genuinely enjoy your sleep.
Experience perfect pressure relief with the best memory foam.
What We Like:
Contours where you want it and supports where you need it most, for a deep, restful sleep, guaranteed;
Ease the pain with deep contouring best memory foam;
Our proprietary foam layering system conforms to your curves without an excessive sink for a perfectly aligned spine;
Layered support for your hips and back;
Progressive support layers balance plush comfort in the shoulders and hips with firmer support for the back and midsection.
What We Don't Like:
It is a bit more expensive than the rest.
If you are looking for a softer or more traditional mattress.
---
GhostBed Classic
Best Cooling Memory Foam Mattress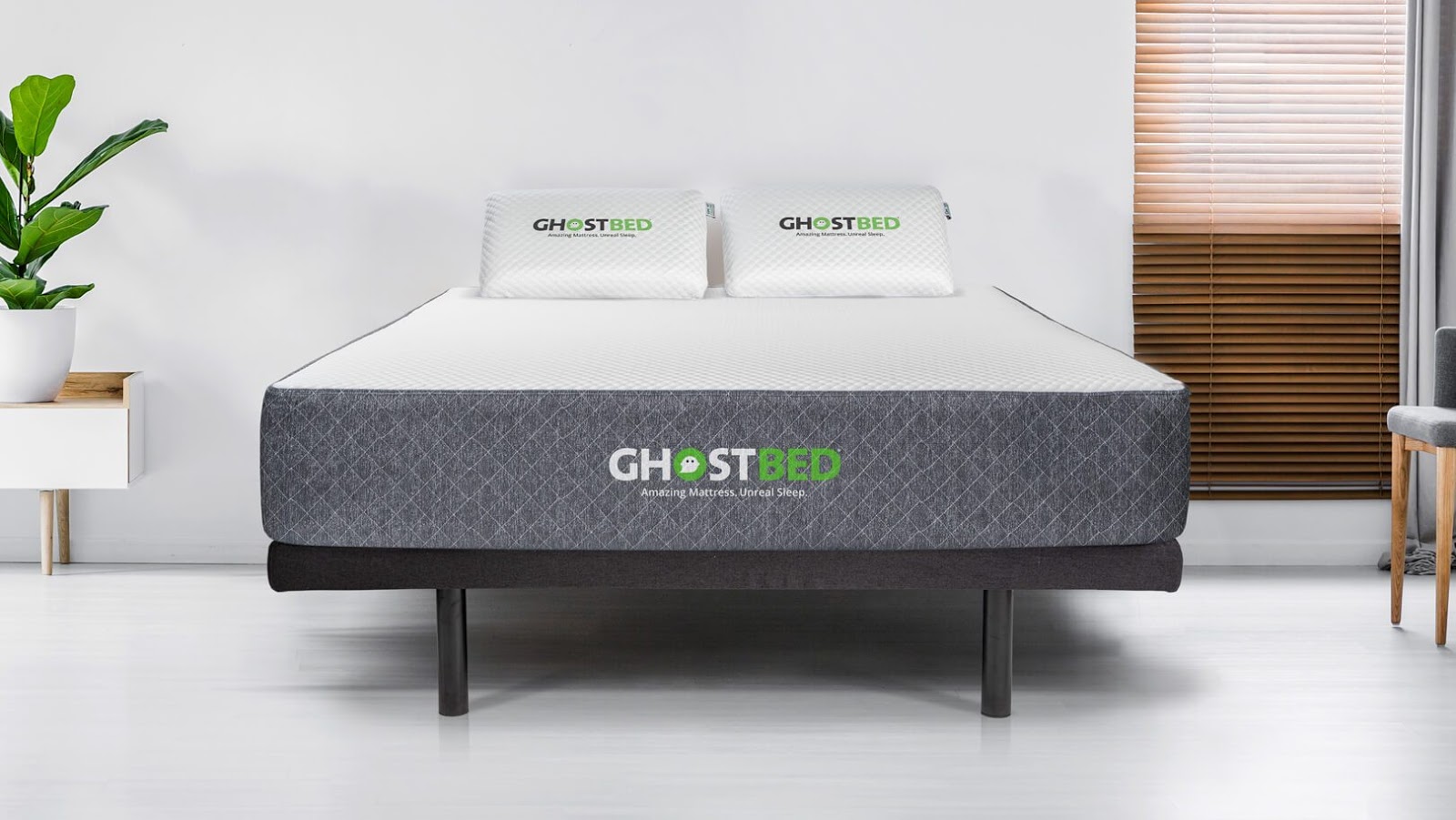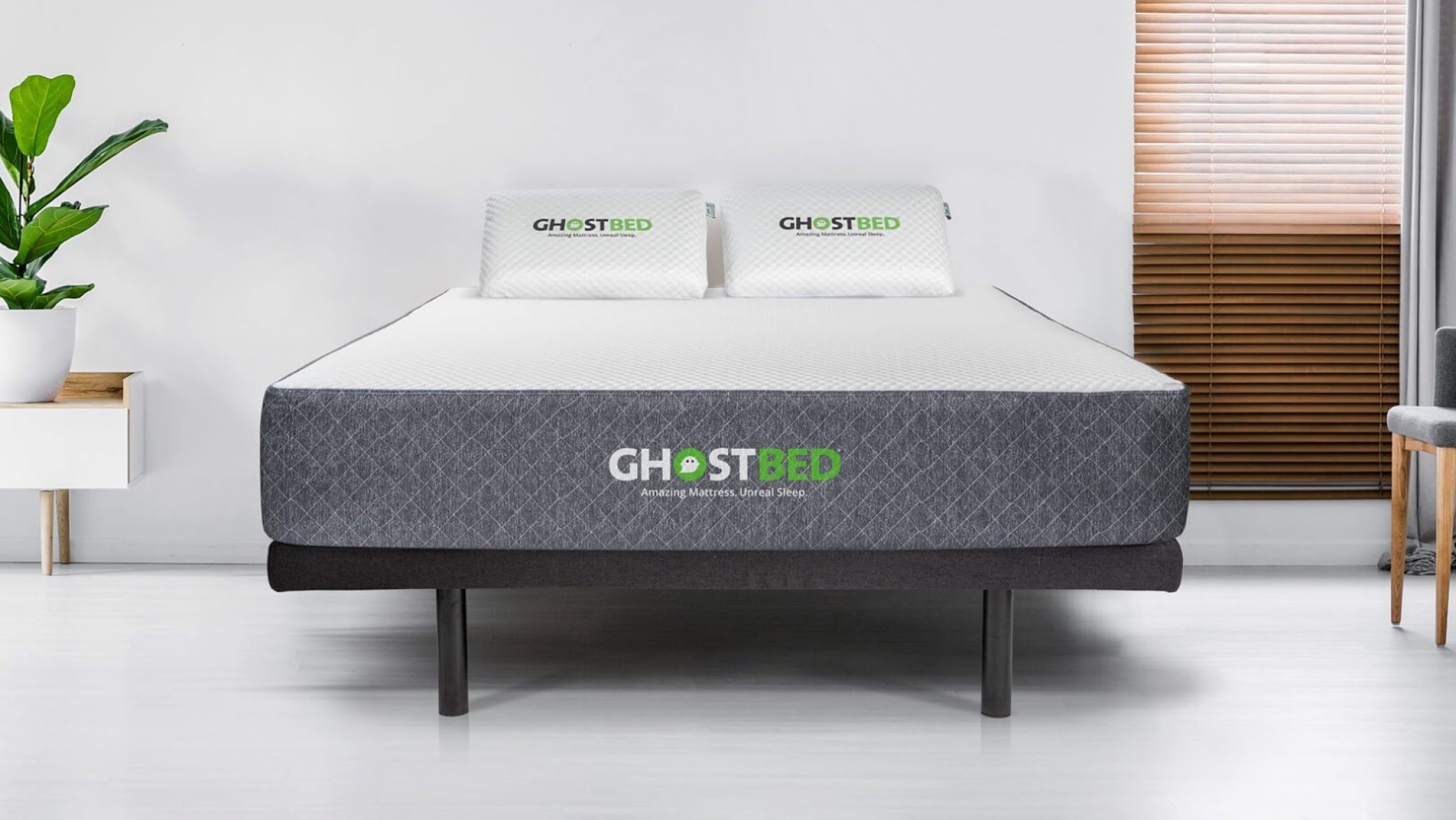 This mattress is super comfortable, with a combination of memory foam and latex (non-allergenic) that provides a great mix of bounce and support. The top layer is very soft, so it's a good choice if you like sleeping on a soft mattress.
For us, the key benefit of the GhostBed was its support. It provides a lot of support without feeling too firm or uncomfortable.
With a GhostBed, you'll wake up feeling rested and refreshed. While you're sleeping, the mattress's materials work together to provide a comfortable, supportive, and cooling sleep surface. You'll wake up ready to seize the day – and every day!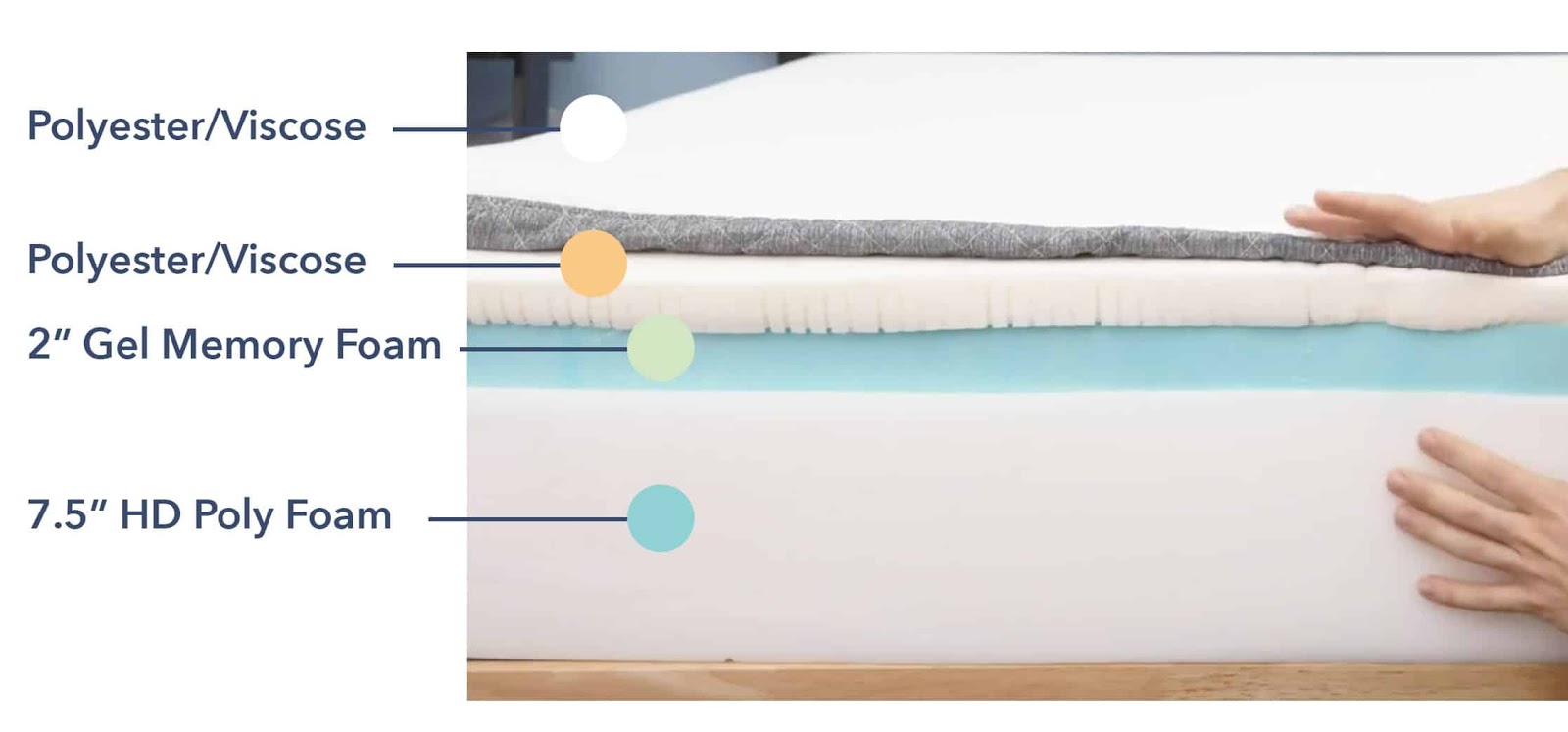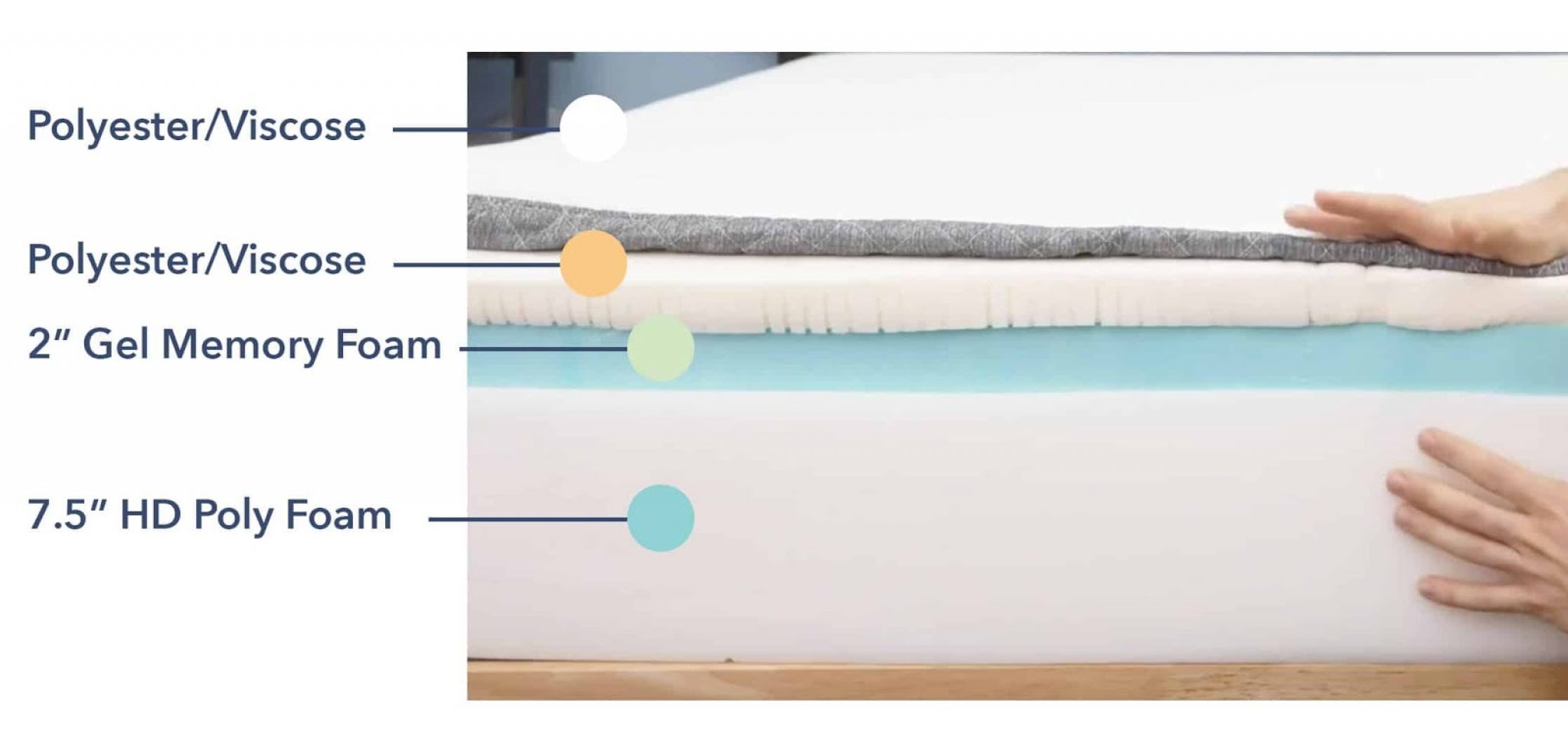 What We Like:
Optimal balance for comfort and long-term support.
Sleep in comfort and relieve hip and back pain.
Reduces stiffness and provides correct pressure points.
What We Don't Like:
Too tough for those who like to sleep on the side sleepers.
Possibly not the best option for couples.
---
Layla Memory Foam Mattress
Best Value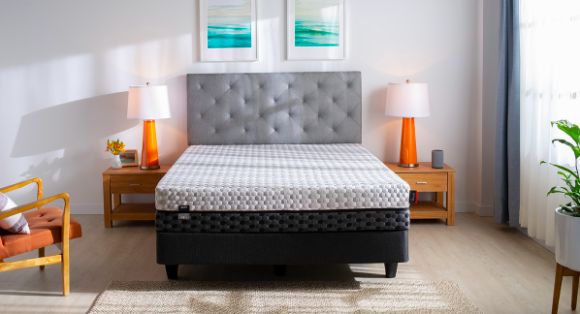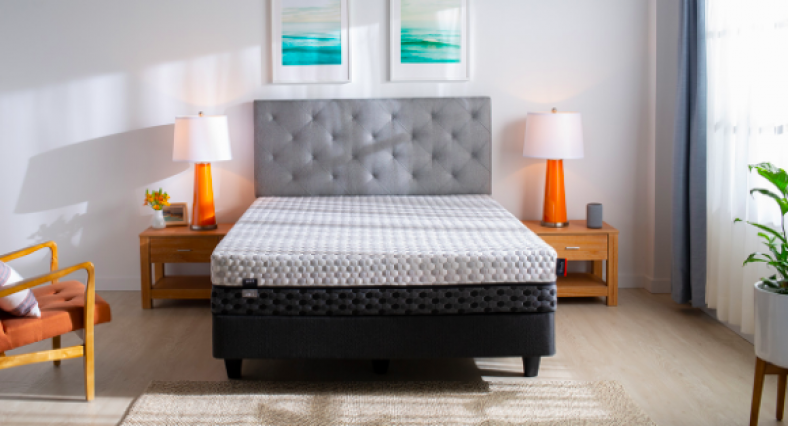 The Layla mattress is a luxury hybrid mattress featuring a plush top with a firm bottom.
It has a great pressure relief system and gives you a cooling sleeping surface that won't leave you stuck in bed.
This is a medium-soft mattress, which is great for pressure relief and cooling. The copper in the memory foam reacts to your body and adjusts to your sleeping habits. This masking of movement and pressure is why Layla has a great pressure relief system.
Copper foam is just better than your average memory foam. Why? Variable support is one reason.
The copper gel in the foam reacts to increased pressure with a firming response, so it stays soft and huggy overall but provides ample support around deep compression areas where you need it most.
What We Like:
The copper particles that make up the copper gel in our best memory foam are superconductive.
This conductivity helps carry heat away from your body faster, which results in a much cooler sleep experience than you get with old-timey conventional memory foam.
Copper is naturally antimicrobial, and the copper gel in our best memory foam naturally condenses under pressure.
What We Don't Like:
Too tough for those who like to sleep on their side.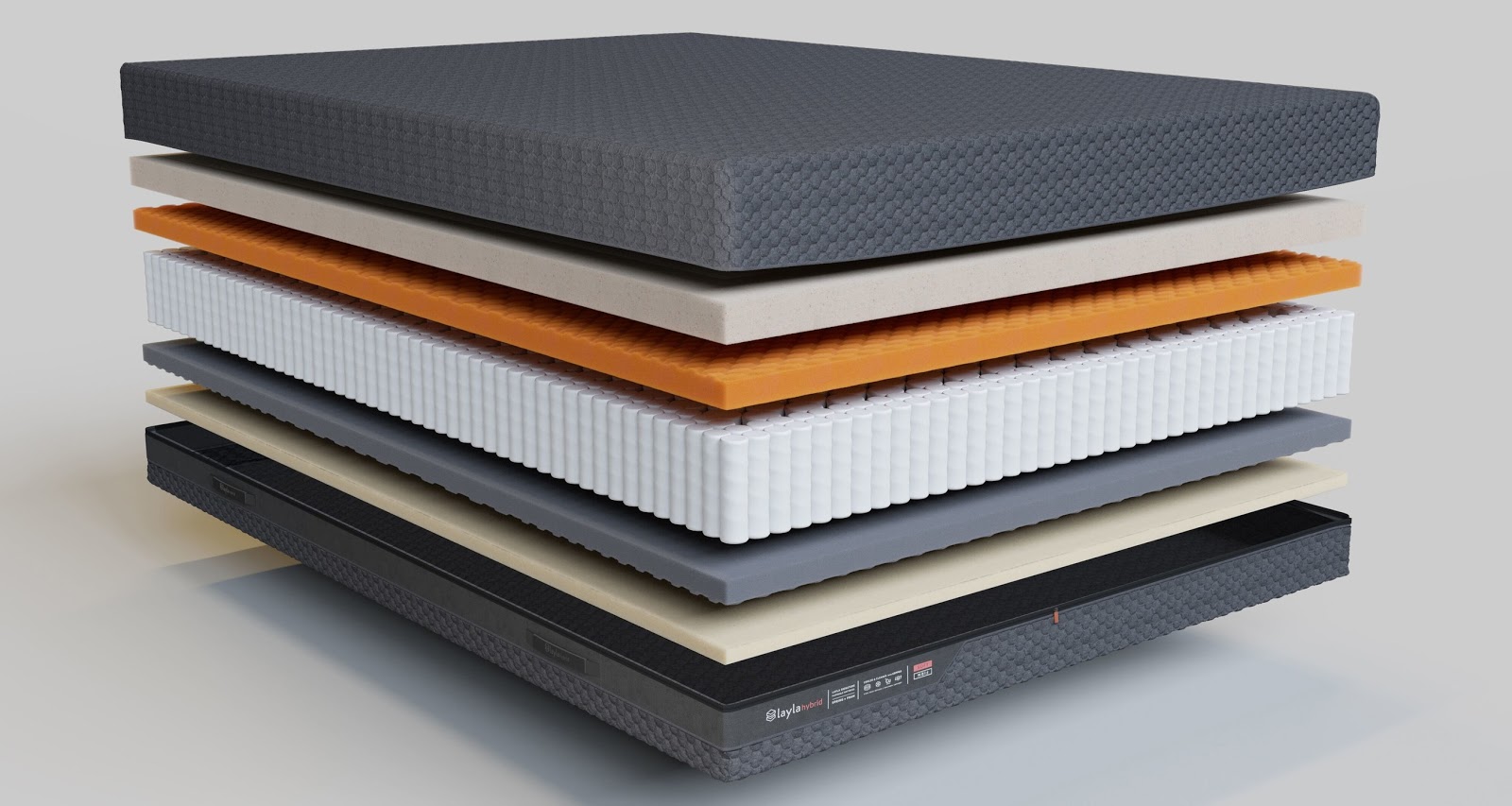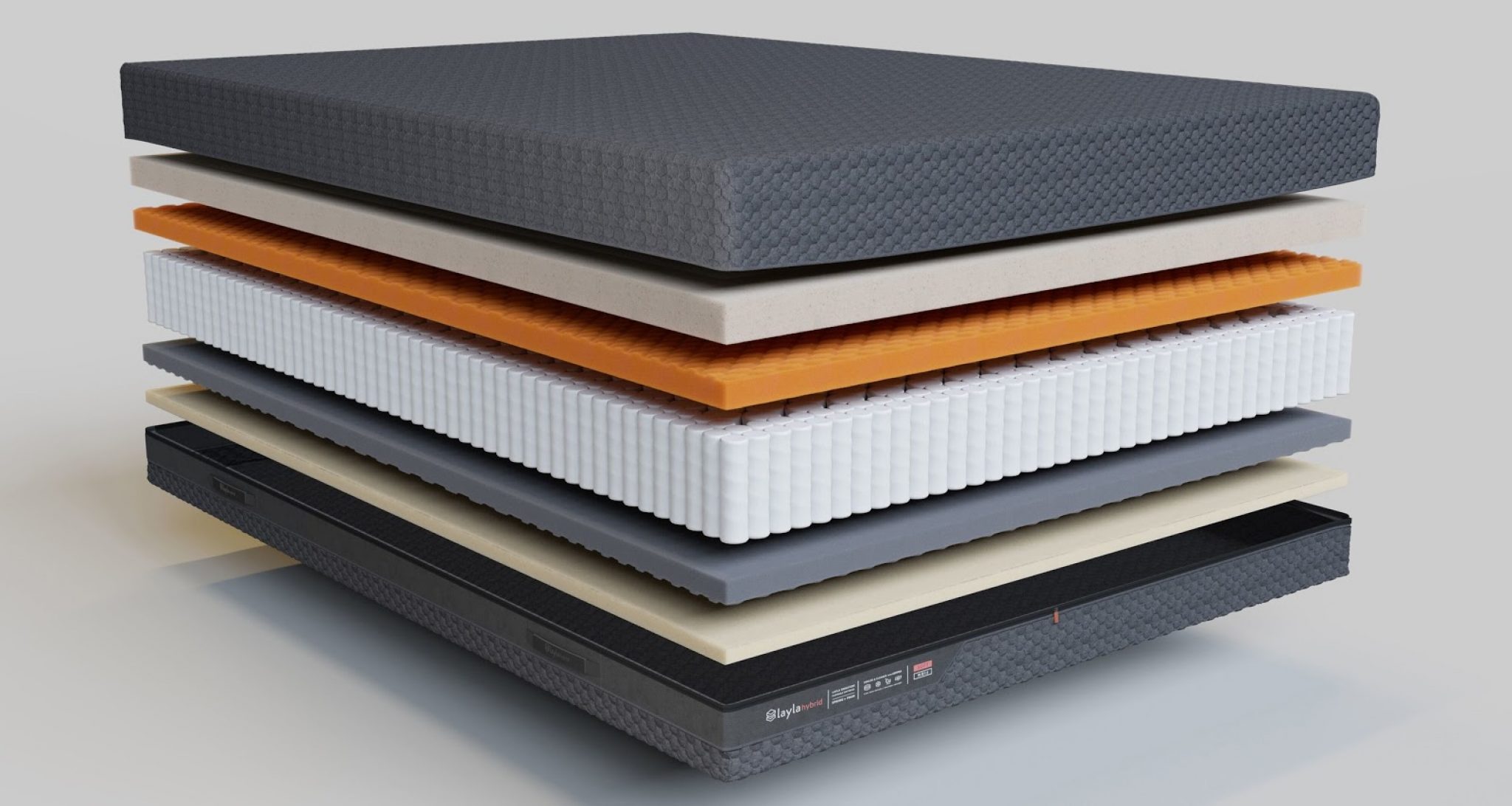 ---
Nectar Lush
Most Comfortable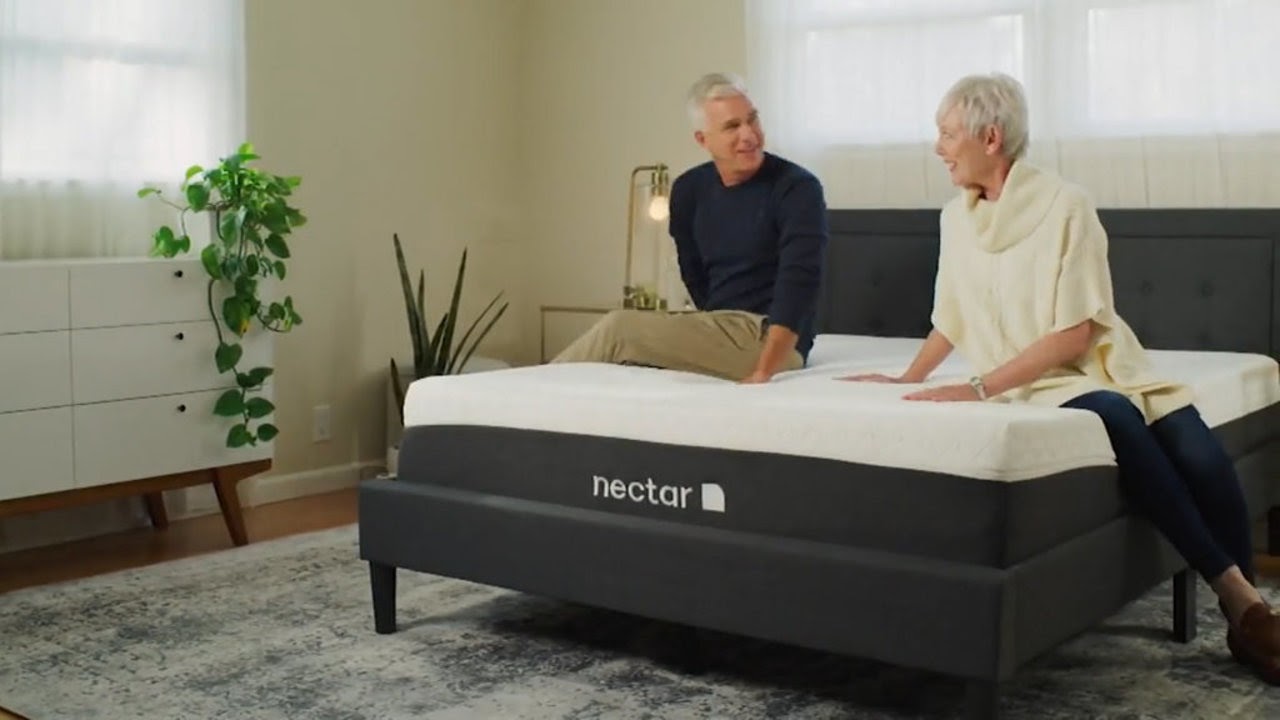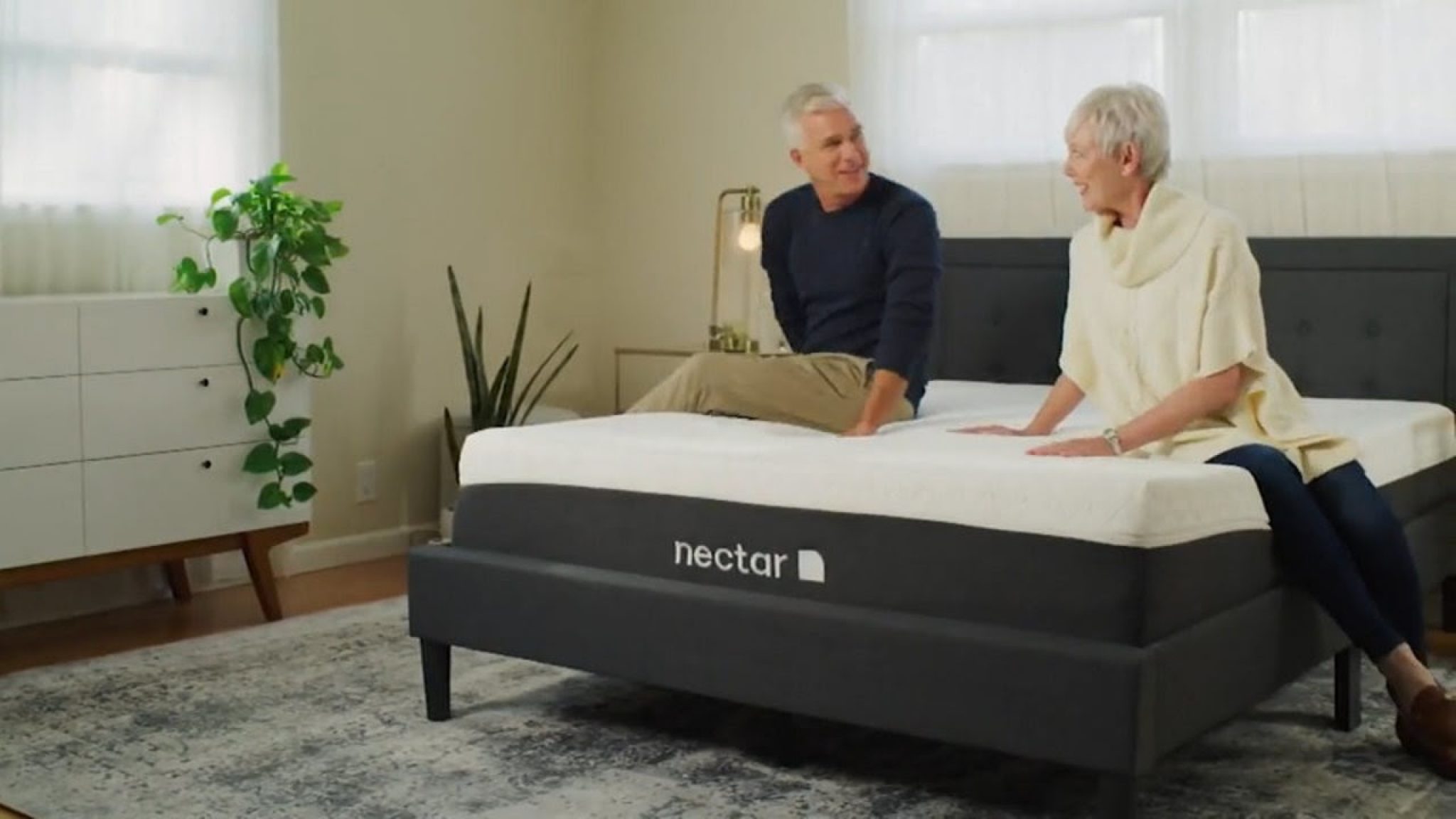 The Nectar Lush provides superior support and dual-action cooling using patented materials engineered to help regulate your temperature and help you sleep deeper. It features 12" of premium materials that cradle your body to help relieve pressure and provide ultimate support on the best memory foam mattress.
The Nectar Lush is an all-foam mattress that offers deep contouring with a generous layer of memory foam. Although the Lush is not a hybrid, it has some hybrid-like characteristics and a few notable advantages. It isolates motion better than the average memory foam mattress. It also includes a cover that is machine washable and dryer-friendly.
What We Like:
9 out of 10 – Nectar customers would recommend it to their friends and family.
90% of customers – said their Nectar mattress helped reduce overall aches, stiffness, soreness, or discomfort.
9 out of 10 – Back pain sufferers said their Nectar mattress helped some or a lot.
What We Don't Like:
The price point is higher than the average.
Too tough for those who like to sleep on the side sleepers.
Possibly not the best option for couples.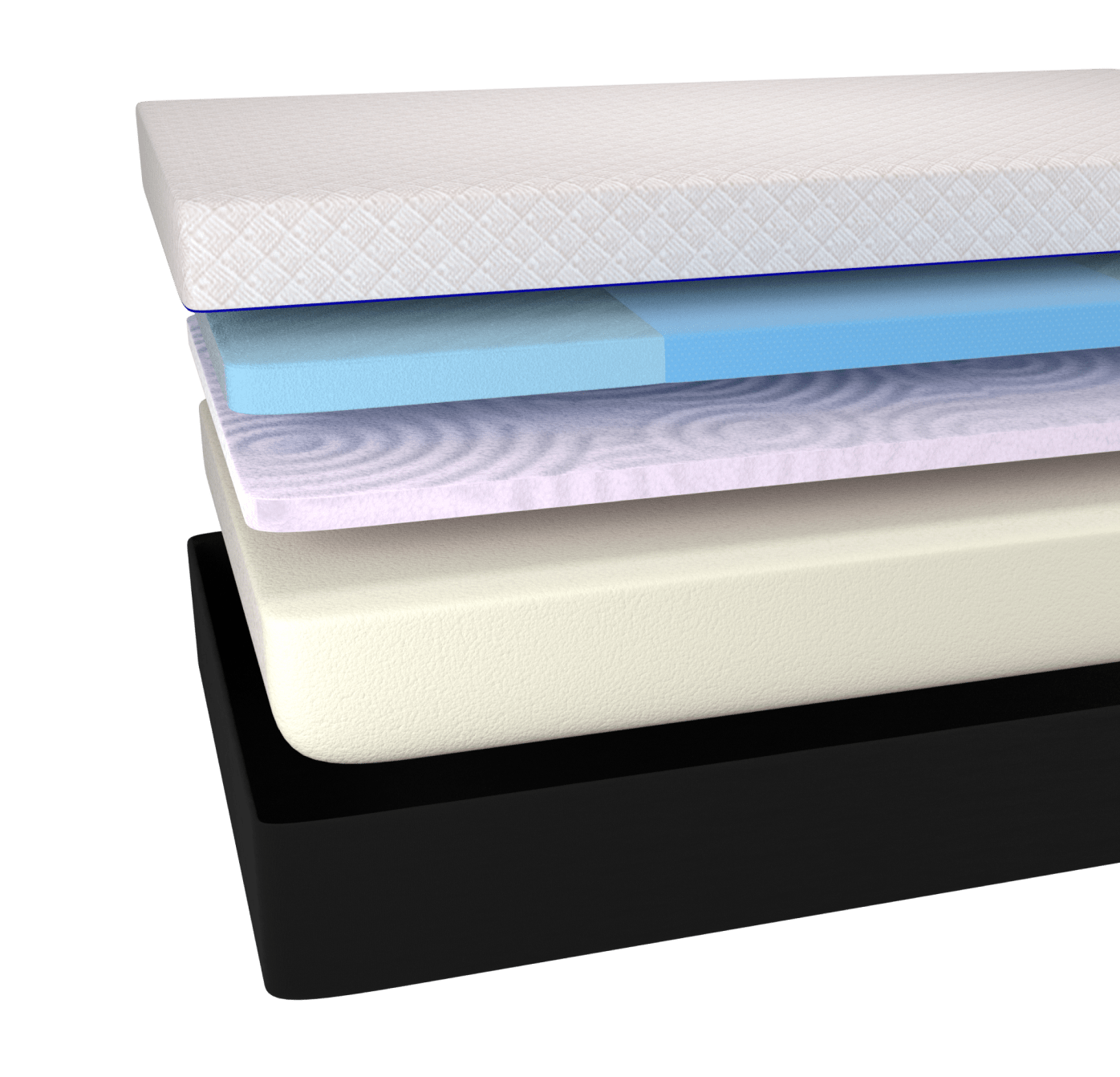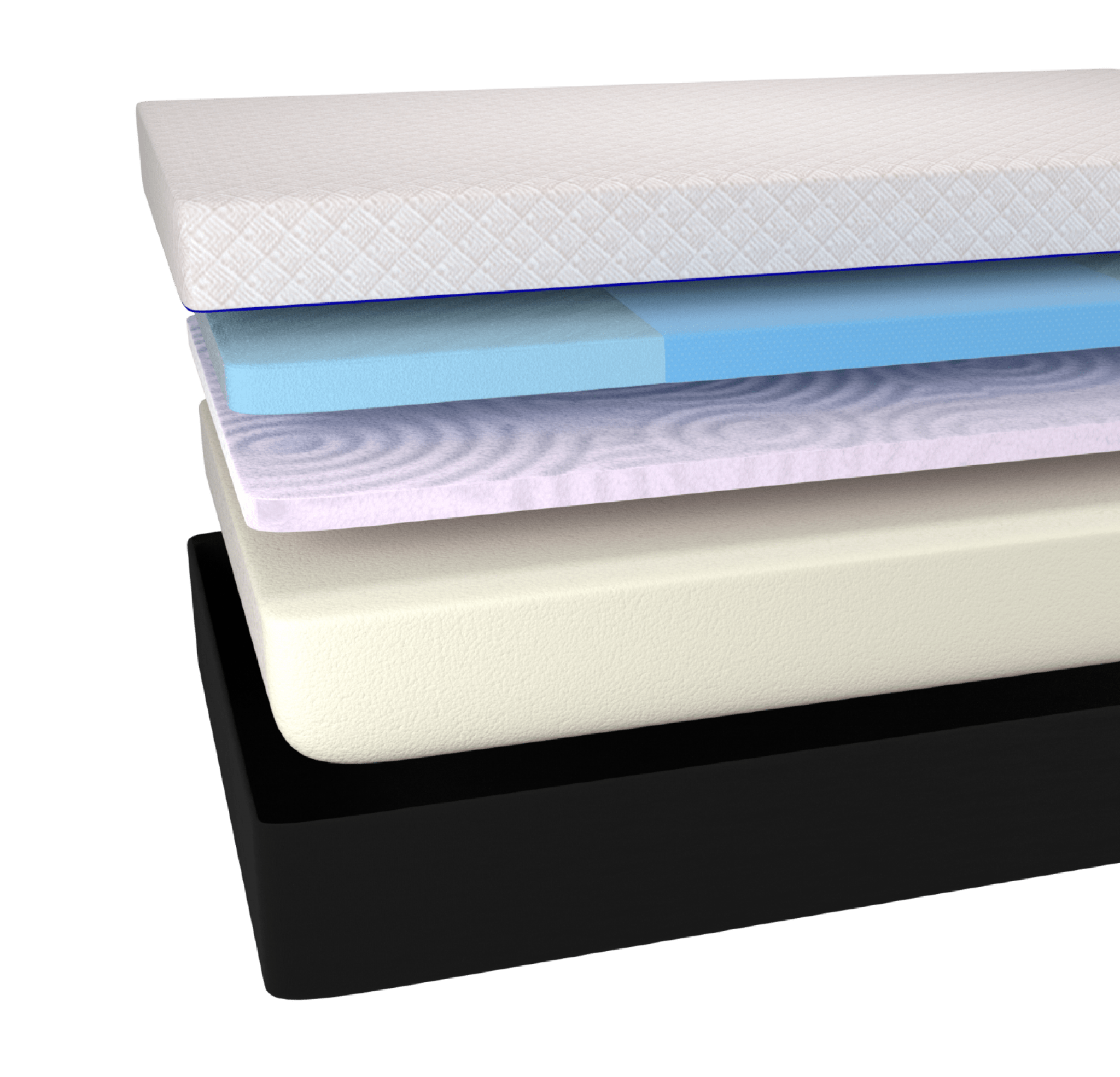 ---
Puffy Original
Best for Side Sleepers


Puffy has ranked highest in numerous best mattress categories for all types of sleepers. A hypoallergenic cover is designed to protect your Puffy and stop pesky dust mites, dust, and other allergens from entering the mattress and causing irritation while you sleep.
It is hand-made in the U.S.A. They are made with high-quality, eco-friendly materials that are 100% natural, and no synthetic fillers or chemicals have been used.
Puffy is a luxury mattress company that produces mattresses designed to be up to 10 times more comfortable and 5 times more durable than traditional mattresses.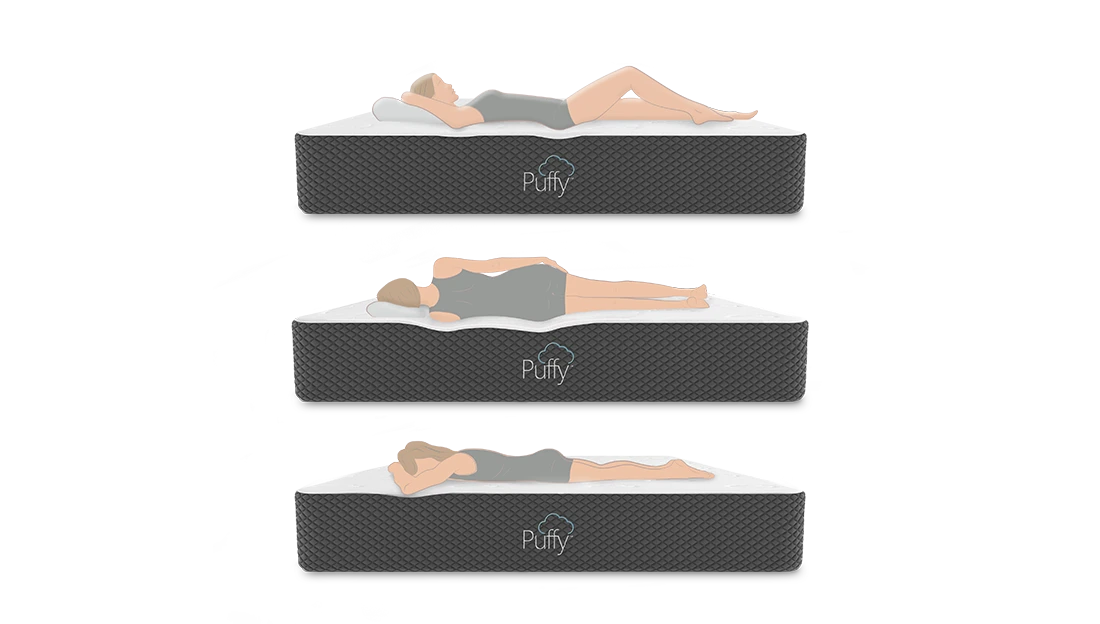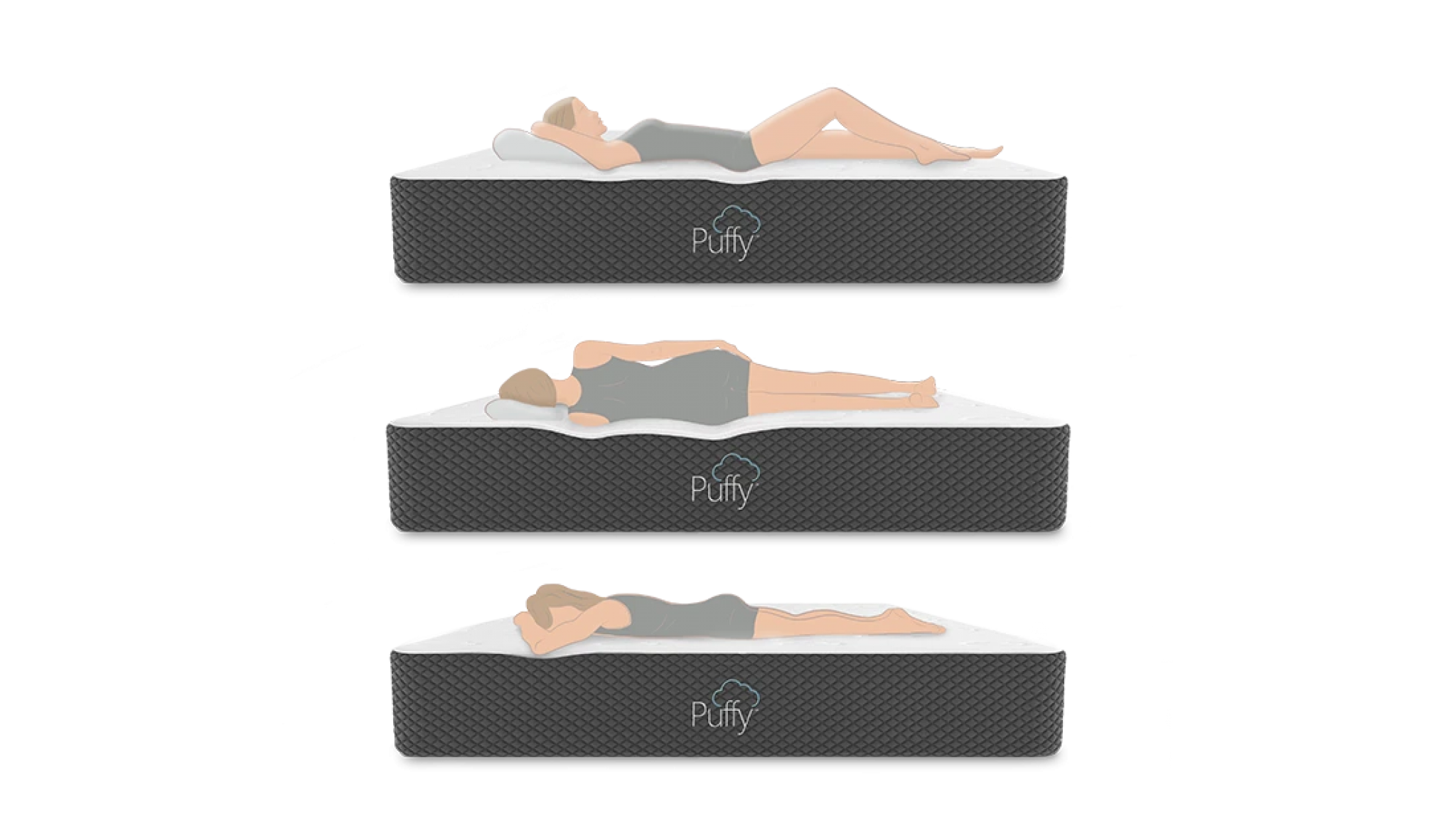 The Puffy Original mattress has a firm core support layer that provides the ideal support for your body.
If you're looking for a high-end, quality mattress, then you can't go wrong with it. The Puffy Original comes at a fair price for all the features, design, and quality you're getting.
What We Like:
It has a hypoallergenic cover.
Puffy's Cooling Gel Cloud Layer is breathable and optimized for temperature control.
Puffy's Cooling Cloud™ & Firm Core Support foam is designed to adapt to the body and provide support as your back shifts throughout the night on the best memory foam mattress.
Puffy's Firm Core Support Layer is specially designed to keep your spine aligned while eliminating pressure points.
What We Don't Like:
For some, it will be too soft.
Those who sleep on their stomachs may not be comfortable.
---
How to Choose the Best Mattress?
It depends on what position you sleep in.
If you sleep on your back, a medium-firm mattress is best;
For sleeping on the stomach – choose a harder one;
For those who like to sleep on their side, choose a softer mattress.
The main thing is that your spine remains in a neutral position.
What to Look for When Choosing The Best Memory Foam Mattress?
There are a few things you should look for when shopping for a new memory foam mattress.
Price
The price of a memory foam mattress depends on its size, brand, and foam density. The foam density is the most important since it will determine how much support you get. The dense the foam, the more expensive it will be.
Materials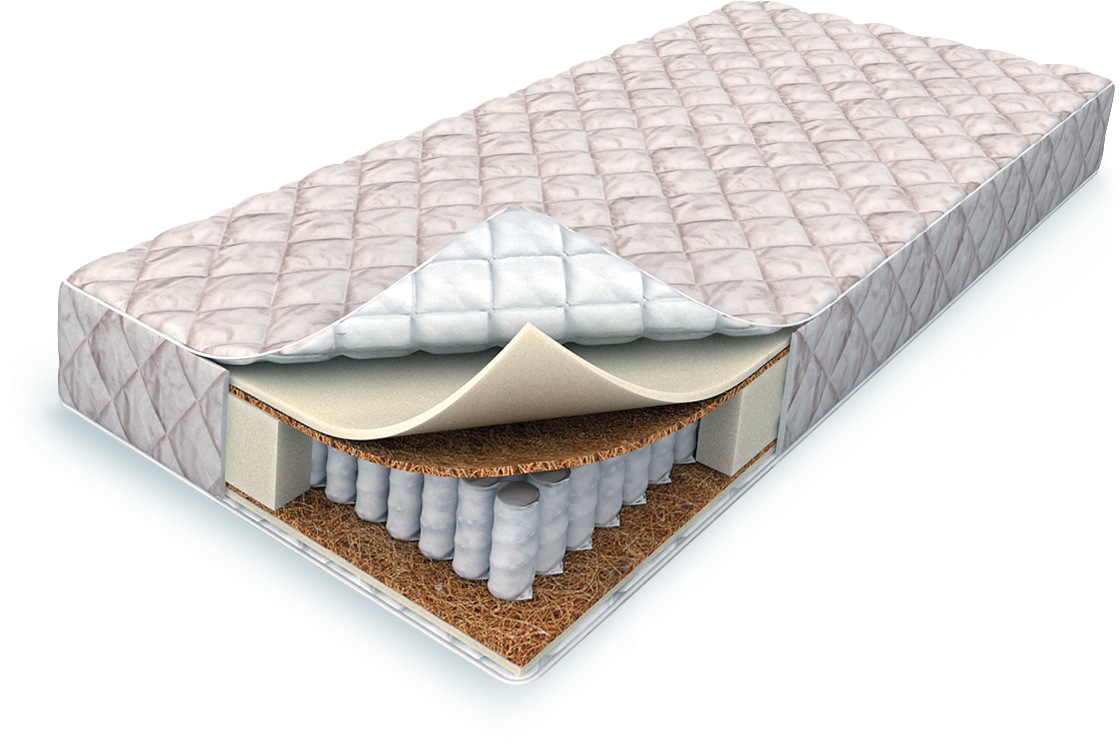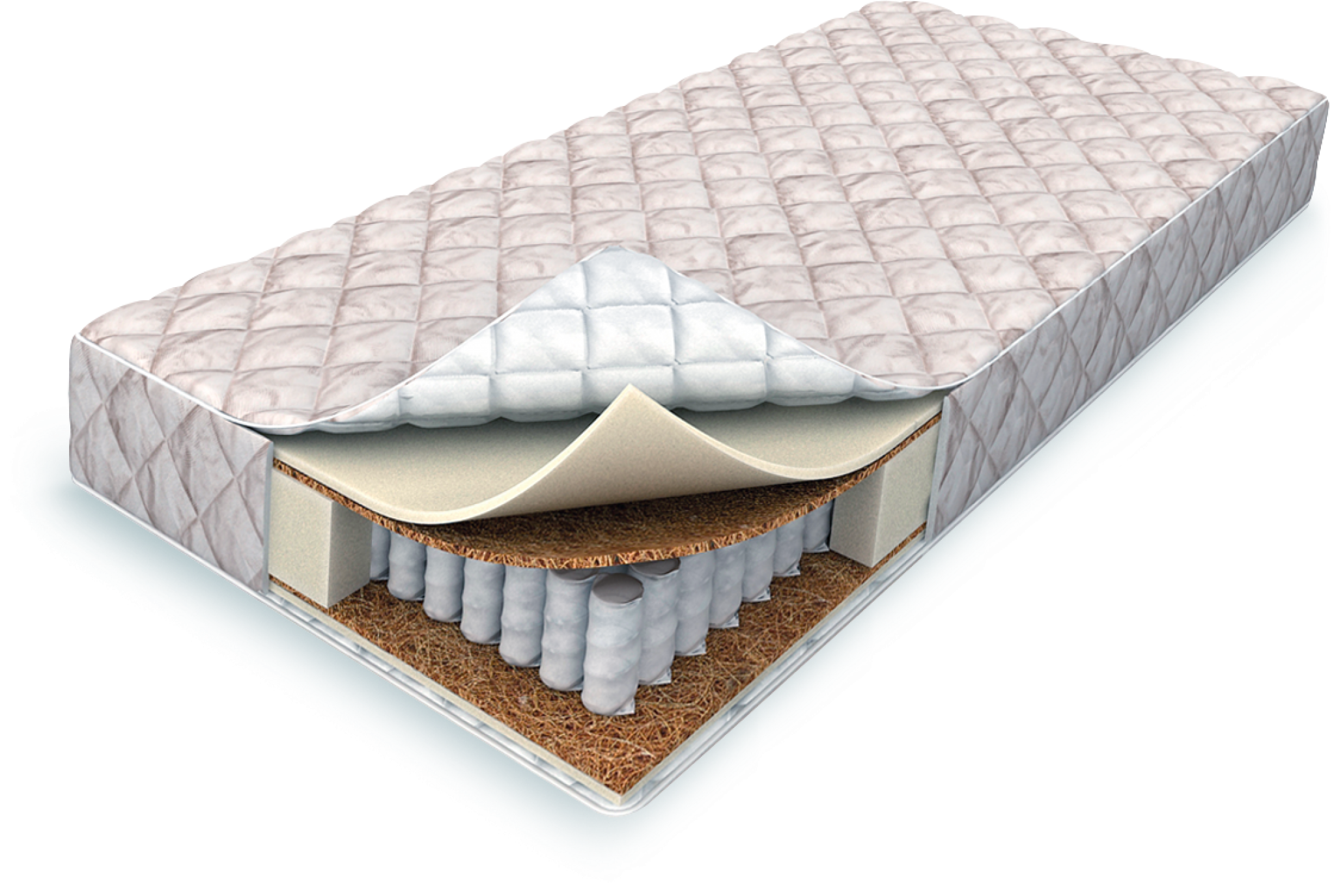 The materials that make up memory foam mattresses vary quite a bit. The most common filler is memory foam, which is a material that adjusts to your body's temperature, shape, and weight. Memory foam is often paired with latex, which is another material that molds your body, but latex is much more firm than memory foam. Some memory foam mattresses are made with gel-infused materials, and some mattresses use other types of foam.
Memory foam is used in many types of mattresses, including air beds, foam beds, and even water beds. Some memory foam mattresses are created with a latex layer on top of the memory foam, which makes them firmer. A latex-only mattress is also common.
Firmness Level


While memory foam mattresses are known for their comfort and pain relief properties, it's also important to make sure you select the right level of firmness. If you get a too-firm mattress, you won't get that cocooning effect that makes memory foam mattresses so popular. If you get a too-soft mattress, you won't get the support you need for your back and joints.
The ideal mattress firmness depends on your body type, sleep position, and preferred comfort level. For example, side sleepers need a softer mattress.
Size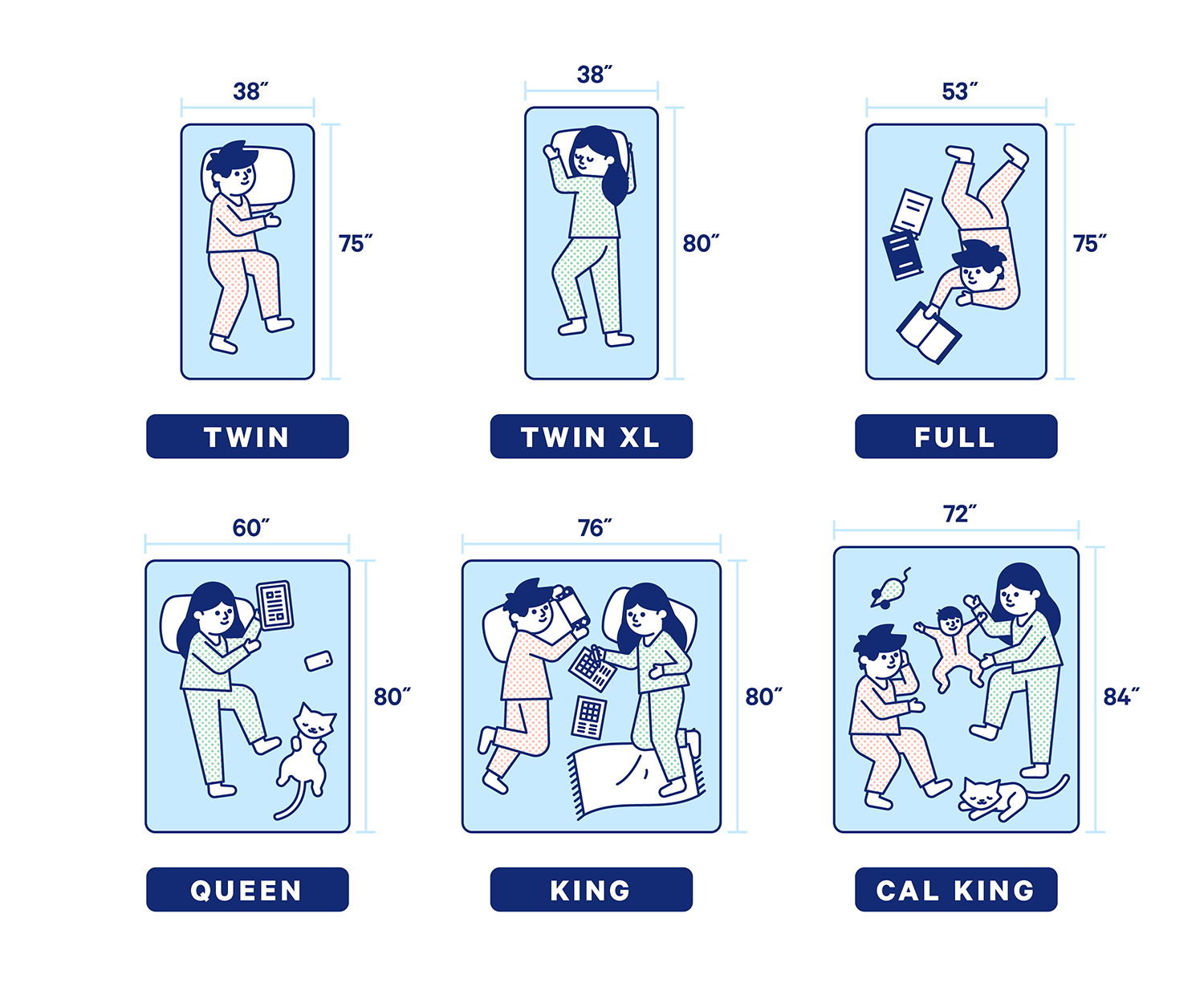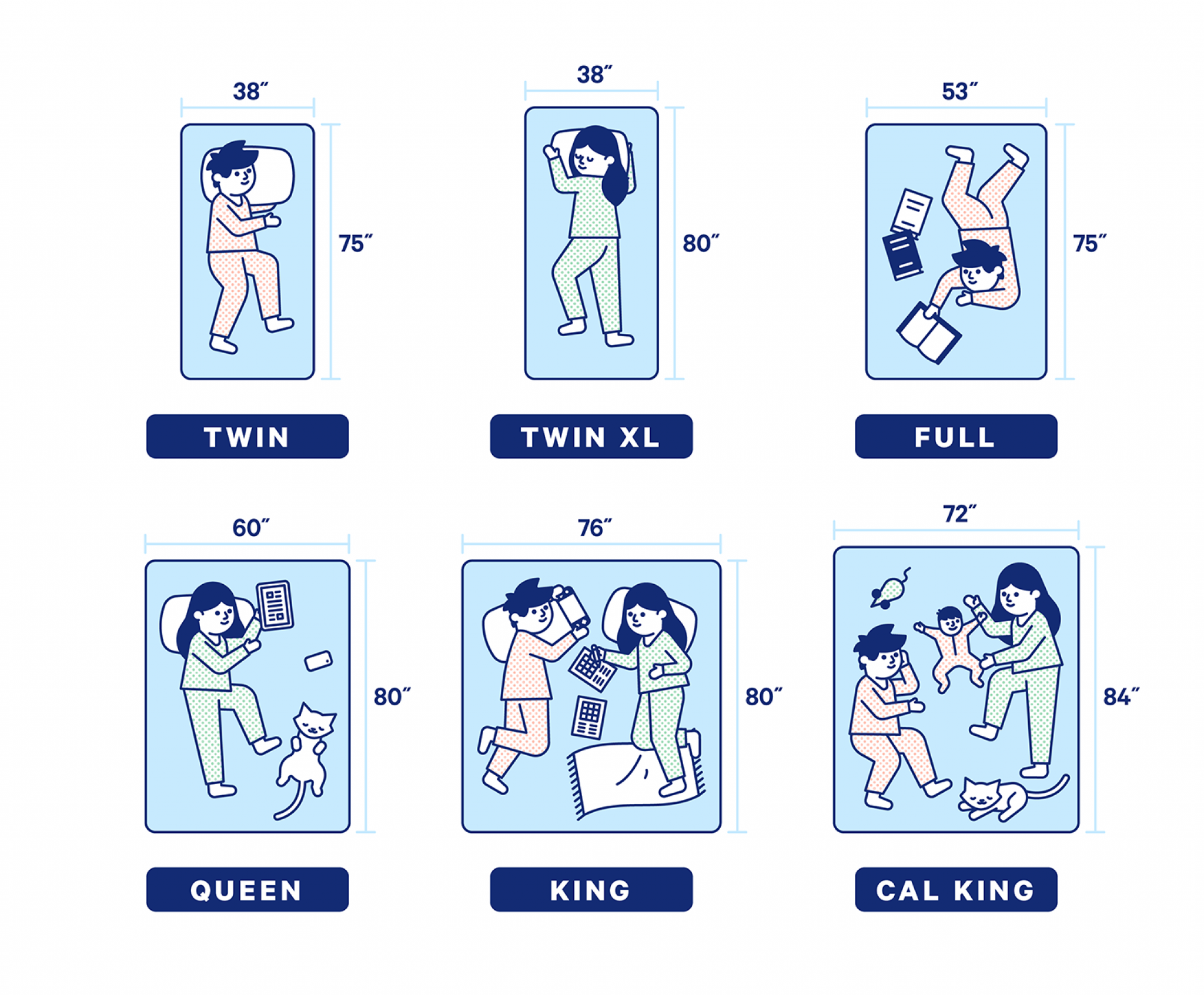 Memory foam mattresses provide a comfortable sleeping surface that conforms to the shape of your body. They are also multi-faceted, meaning they contour to the shape of your body and keep your spine aligned throughout the night.
However, when shopping for a memory foam mattress, it is important to understand that not all mattresses are the same size. They are available in a range of sizes to ensure that you will find the perfect mattress for your needs. Memory foam mattress sizes most mattresses are available in twin, full, queen, king, and California king sizes.
Depending on your home and your sleeping habits, you need to decide how many inches of mattress you need for the best night's sleep.
What Are The Different Types Of Best Memory Foam?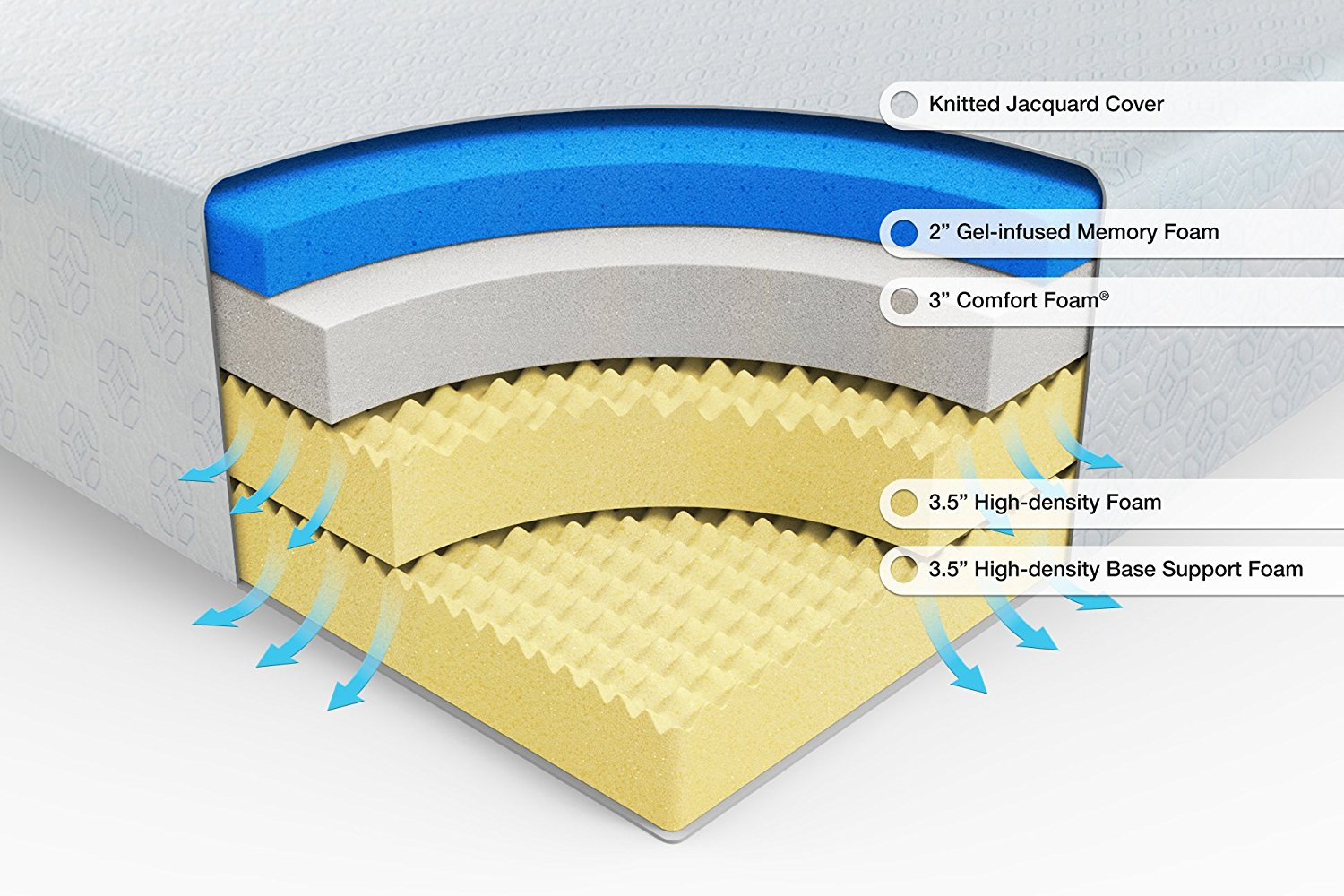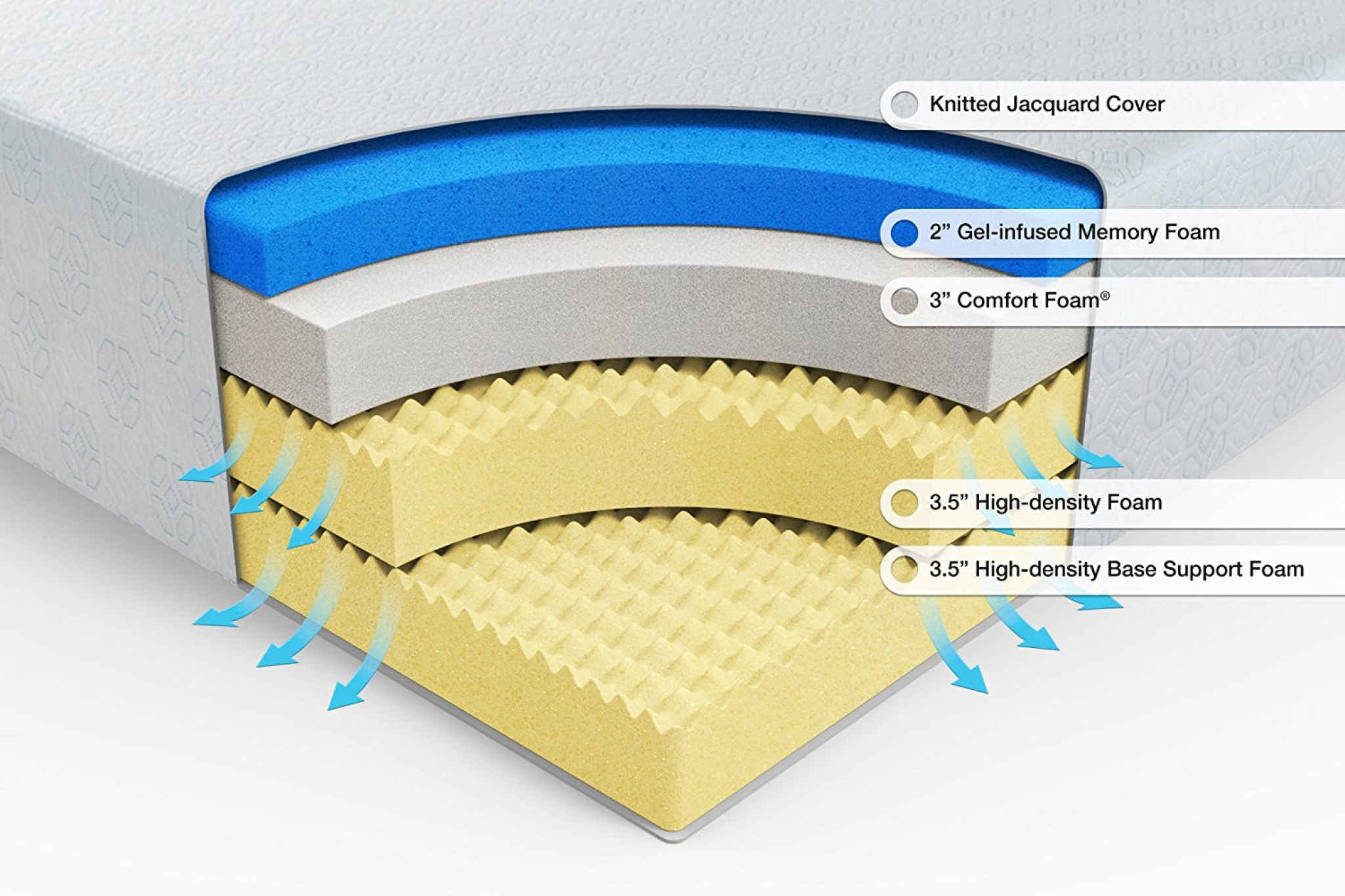 A memory foam mattress is one of the best options out there for a great night of sleep. It is a popular choice for those looking for a quality mattress and who is having trouble finding one that meets the high standards they have. There are many types of memory foam mattresses available, and finding the right one for you can be a bit of a challenge.
We will tell you about the 3 most popular.
Gel-Infused Memory Foam
If you're looking for the best sleep on a mattress, gel-infused memory foam is the way to go! A cross between memory foam and a spring mattress, you get the pampering support of foam while enjoying the tightness and support of springs!
Gel-injected memory foam has the added advantage of being 6 times softer than typical memory foam. The mattress gives you a few great benefits at all price ranges. The days when buying a bargain mattress would get you a bad deal are gone.
You can start cradling the mattress comfortably with the gel in the bed, or you can sleep on it and feel as though you are floating on the air! Although pricey, people equate this type of expertise at an evened-out price with a significant difference while they go to sleep. Spending a bit more for comfort isn't so bad after all.
Traditional Memory Foam
Memory foam is created by adding chemicals to the polyurethane foam to create a more malleable material, which retains its shape after pressure is removed. To create a more resilient material, polyurethane foam is combined with latex to create a bouncy, durable, that will last for years. The combination of the two materials creates a comfortable and supportive material that is both healthy and durable.
Traditional memory foams are widely available at a reasonable price. This is one of our top choices because it has the quality and is usually stain-resistant.
Copper Memory Foam
Copper memory foam was invented by an Australian physician in the early 2000s and has since become a staple in mattress manufacturing.
In this type of memory foam, copper-filled beads are intermixed with the foam.
Copper is best distributed when the outer layer of fibers and the inner layer of foam is made of different materials. We know from research that people see sleep-related health benefits when they get a better night's sleep.
How Will You Feel On a Foam Mattress?
If you did not have a foam mattress before, then, of course, it isn't easy to convey in words.
But we will try:
Warm hugs
If the memory foam mattress is soft enough, it will lean against your body, much like a hug.
Soar in the clouds
The mattress can be of medium firmness, and you simultaneously lie on a fluffy cloud and do not sag, which creates a feeling of levitation.
Unshakable
If the mattress has right enough rigidity, then you don't care what happens on its half because you will remain motionless.
F.A.Q.
What is a memory foam mattress?
The memory foam mattress is a type of mattress that is constructed from viscoelastic material and responds to pressure and body heat. It is often made from polyurethane foam and is typically denser than traditional foam mattresses, providing a unique sleeping experience that conforms to the body.
What are the benefits of sleeping on a memory foam mattress?
The main benefit of sleeping on a memory foam mattress is that it contours to the body and relieves pressure points while providing good support and pressure relief. Additionally, it helps reduce motion transfer and bounce, making it a great option for couples.
Can I use a mattress protector on a memory foam mattress?
Yes, you can use a mattress protector on a memory foam mattress to help protect it from dirt, dust, and stains. It is also a good idea to use a mattress protector if you are using a memory foam topper, as it can help extend the life of the topper.
What type of mattress is best for couples?
Couples should look for a mattress that offers good motion isolation. Memory foam mattresses are usually considered the best for couples, as they provide good motion isolation and reduce bounce.
What type of mattress is best for a guest room?
The best type of mattress for a guest room is a memory foam mattress, as it provides good support and pressure relief for people of different weights and sleep styles.
Can I use a mattress topper on a memory foam mattress?
Yes, you can use a mattress topper on a memory foam mattress. Toppers can add extra comfort and cushioning to a mattress and can also extend the life of a mattress by providing extra protection from wear and tear.
Can I use a mattress topper on a memory foam mattress?
Yes, you can use a mattress topper on a memory foam mattress. However, it is important to make sure that the topper is not too thick or too soft; otherwise, it may negate the support that the mattress provides.
What type of mattress is best for stomach sleepers?
Stomach sleepers should look for a firm mattress that offers extra support without sinking in too much. Memory foam mattresses can be too soft for stomach sleepers, so they should consider a firmer mattress to provide the extra support needed.