Brief: Best Hypoallergenic Mattresses
Introduction:

Hypoallergenic mattresses minimize allergic reactions.
Importance of research in selecting the right mattress.

Top 5 Hypoallergenic Mattresses:

Plushbeds Botanical Bliss Organic Latex Mattress: 100% organic, ideal for asthma and allergy sufferers.
Avocado Green Mattress: Made of latex, organic wool, and cotton. Offers support, comfort, and proper alignment.
Saatva Zenhaven Latex Mattress: 100% Talalay latex, good for back and joint pain relief. Multiple firmness levels.
WinkBeds EcoCloud: Eco-friendly, made with organic cotton and Talalay latex. Medium to firm level.
GhostBed Luxe: Memory foam mattress, great for cooling and contouring comfort. Hypoallergenic cover.

Considerations for Allergy Sufferers:

Latex mattresses can be safe if processed to remove allergens.
Naturepedic Chorus and Avocado Green recommended for severe and mild latex allergies, respectively.

Hypoallergenic Mattress Buying Guide:

Focus on materials less likely to irritate sensitive skin.
Options include Hybrid, Innerspring, Latex, and Foam mattresses.
Consider mattress covers and type of bedding for added protection.
Natural latex and wool are often used in hypoallergenic mattresses.

FAQs:

Best Mattress for Allergies: Memory foam, latex, and hybrid.
Sizes: Available in all standard sizes.
Lifespan: Typically 8-12 years.
Care: Regular vacuuming, rotating, and special care for longevity.

Conclusion:

Selection is based on individual needs, allergen sensitivities, and preferred materials.
A hypoallergenic mattress is a mattress designed to minimize the risk of you having an allergic reaction to it. Many manufacturers market their mattresses as hypoallergenic, but this is a term that doesn't have an official definition. The best way to find a mattress you won't have an allergic reaction to is to do some research before buying.
---
5 Best Hypoallergenic Mattresses
#1
Plushbeds Botanical Bliss Organic Latex Mattress
Get $1,250 off
Botanical Bliss® organic latex mattress is the best alternative for people who want to go organic and reduce their environmental footprint.

This mattress is 100% organic. 

Safe for asthma sufferers and people with allergy on dust mites.
Trial period: 100 nights

Warranty: Lifetime Warranty

Shipping:
Free Shipping

Firmness:
Medium, Med-Firm

Price range: $$$$$

Type: Latex
---
A hypoallergenic mattress is a mattress designed to help people who suffer from allergies and other conditions such as asthma. These mattresses do not carry pesticides, chemicals, and other harmful substances that may aggravate asthma and other respiratory conditions. These mattresses are also made from the most environmentally friendly materials.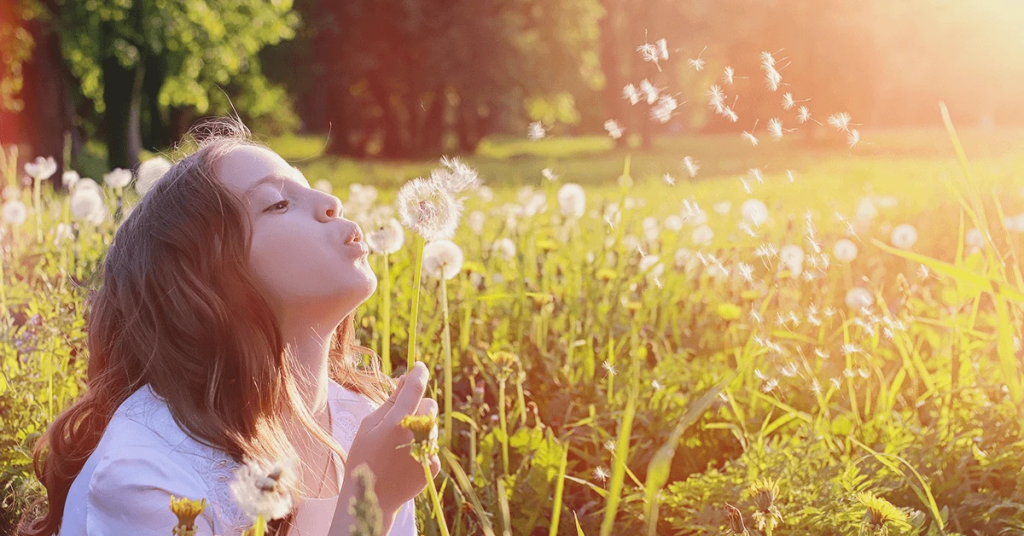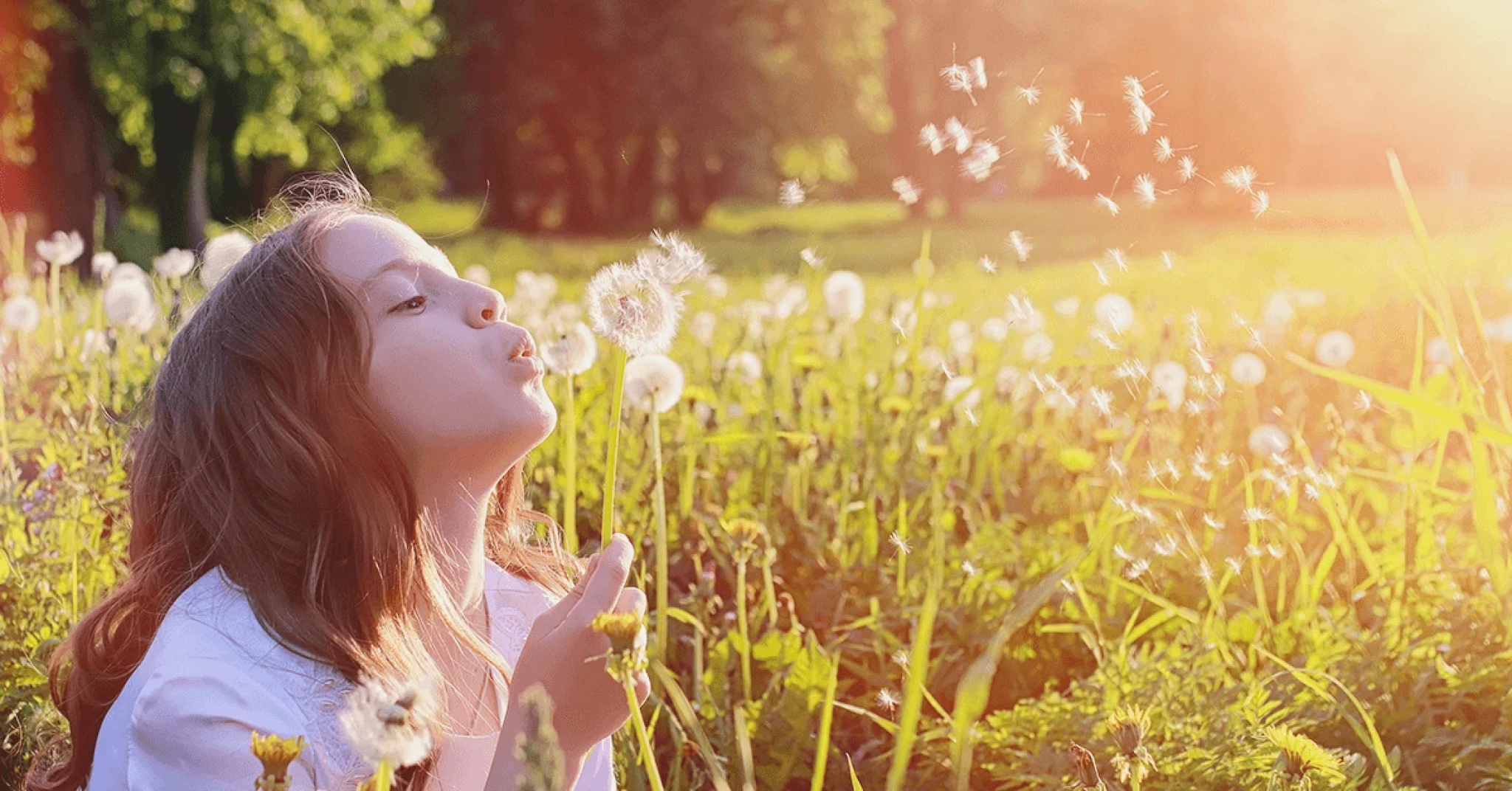 As anyone who suffers from allergies knows, finding a mattress that doesn't aggravate your symptoms can be a real challenge. An allergen is simply a foreign substance your body perceives as being harmful. For people with allergies, typical mattress materials like synthetic fabrics, latex, and the dust mite–filled fillings inside most mattresses are considered allergens. Fortunately, mattress manufacturers have begun making hypoallergenic models with natural fillings like wool and latex-free polyurethane foam to address these issues.
---
Best Hypoallergenic Mattresses Reviews
Plushbeds – The Botanical Bliss® Organic Latex Mattress
Great Choice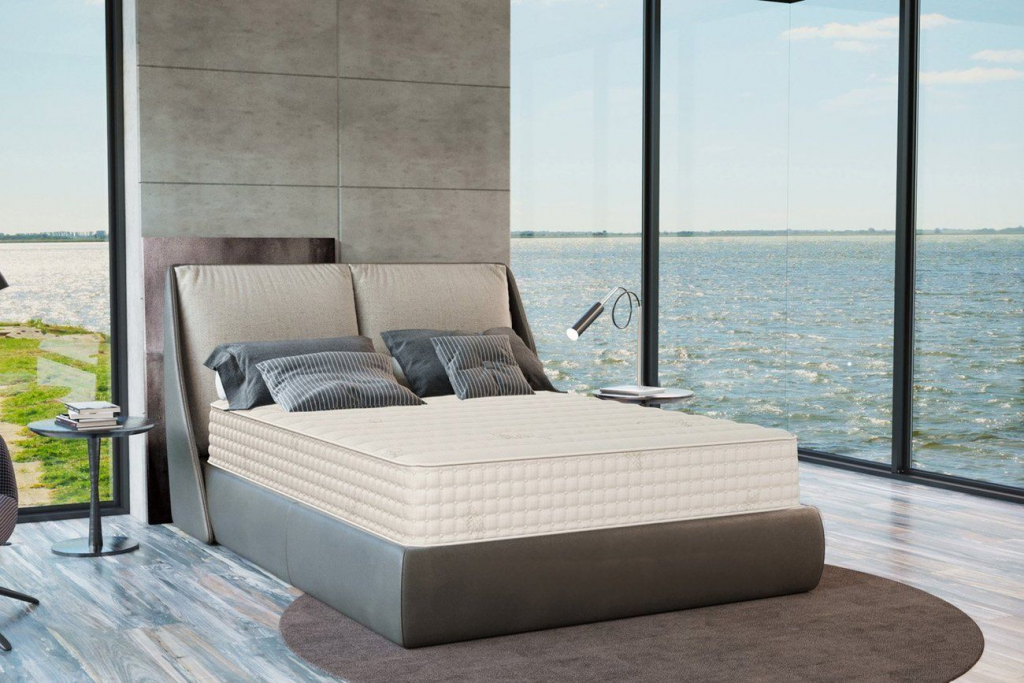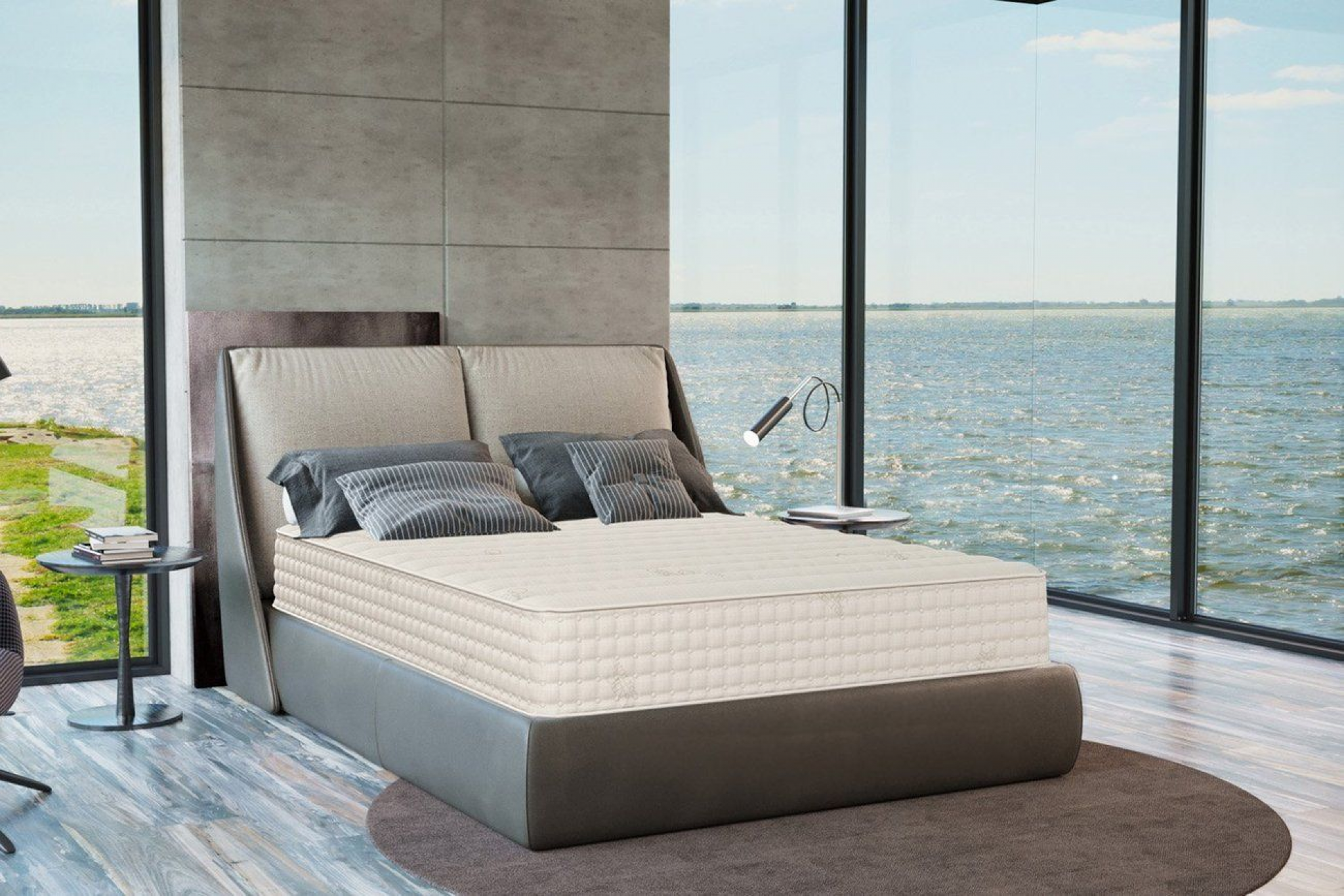 The Botanical Bliss mattress is one of the best plush beds.
It is guaranteed to improve your sleep. It will also ensure you wake up fully rested and energized. Furthermore, it's the perfect bed for those who seek to improve their quality of life.
This new mattress, called the Plushbeds Organic Latex Mattress, is one of the more interesting options out there, mainly because it is organic. For those who are unfamiliar, organic products are made without using any pesticides, herbicides, or synthetic chemicals.


The PlushBeds mattress is made from latex and is designed to provide the best support for your body. This mattress has no springs and is extremely durable. It offers great value for your money and is one of the best organic latex mattresses on the market.
The PlushBeds Botanical Bliss mattress is something that can be tailored to your sleeping habits. It comes with a knitted organic cotton cover, and it is filled with organic wool.
What I Like:
This mattress is 100% organic.
It is hypoallergenic.
---
Avocado Green Mattress
Best for Back Pain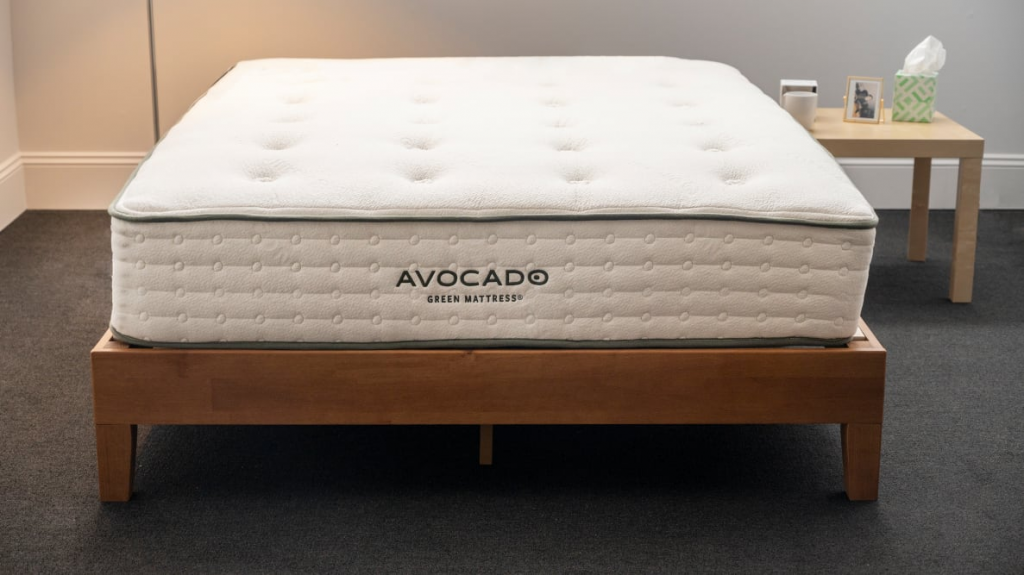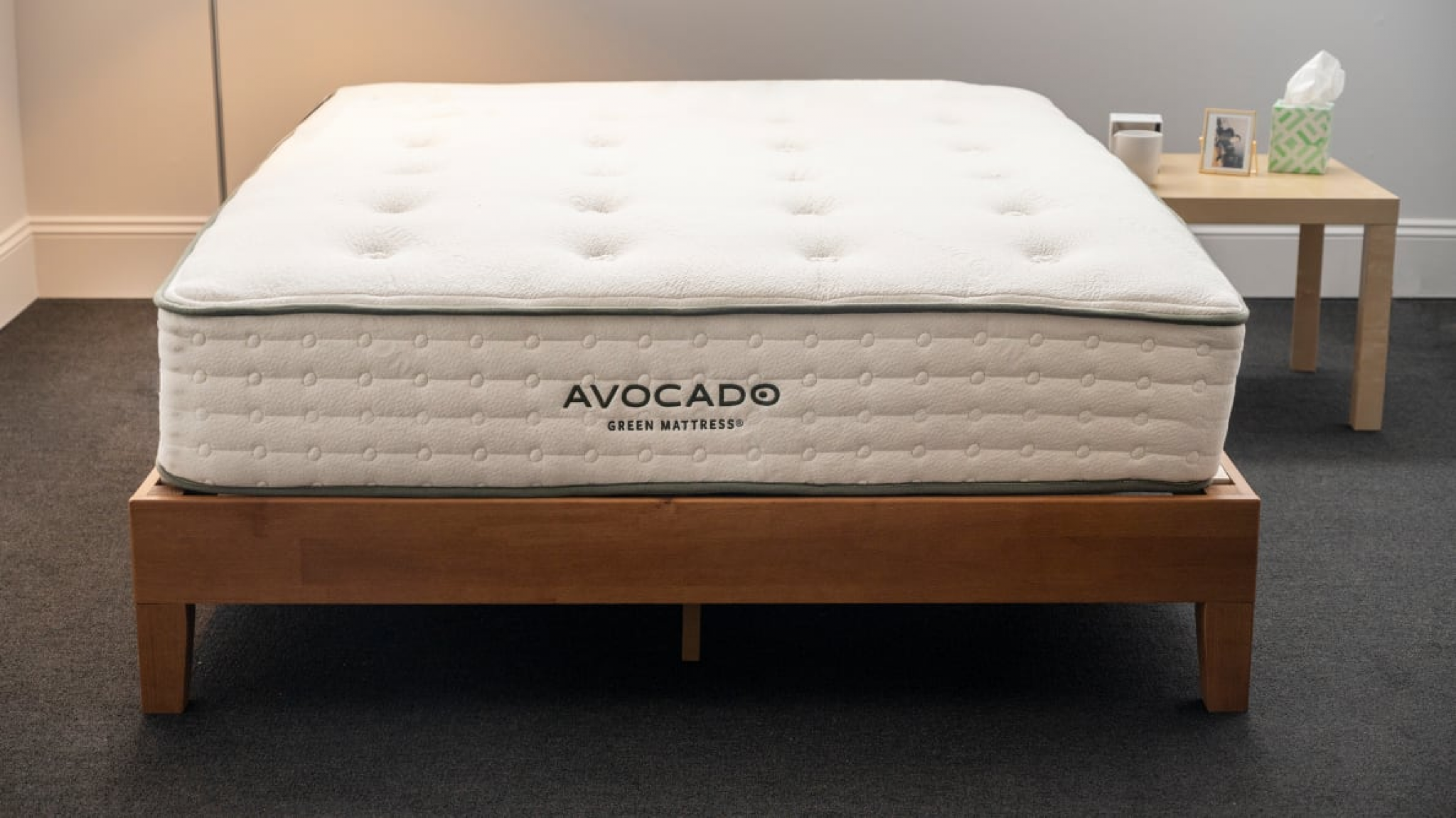 What do you get when you combine latex, organic wool, and cotton? You get the Avocado Green Mattress.
It is a company with the mission of "helping people sleep and live better" by providing a healthy bed that will improve your sleep and health.


Pockets of latex support the body while wool and cotton layer over it to provide softness and breathability. The 1414 springs under the supportive layer give an even distribution of weight, and the top layer of organic wool and cotton offers plush softness.
The bed is Oeko-Tex 100 certified, and no harsh chemicals were used in its production.
It is designed to give you the perfect balance of support, comfort, and proper alignment. If you have been searching for a mattress that is designed to provide you with a good night's sleep, the Avocado Green Mattress is the perfect fit for you.
What I Like:
The foundation of the mattress is composed of latex. Instead of the typical foam, latex compresses more and is more responsive to body weight and shape.
The wool in the mattress is not only comfortable, but it's also hypoallergenic and antimicrobial.
The cotton in the mattress is certified organic and naturally regulates body temperature.
---
Saatva Zenhaven Latex Mattress
Best for Back & Joint Pain Relief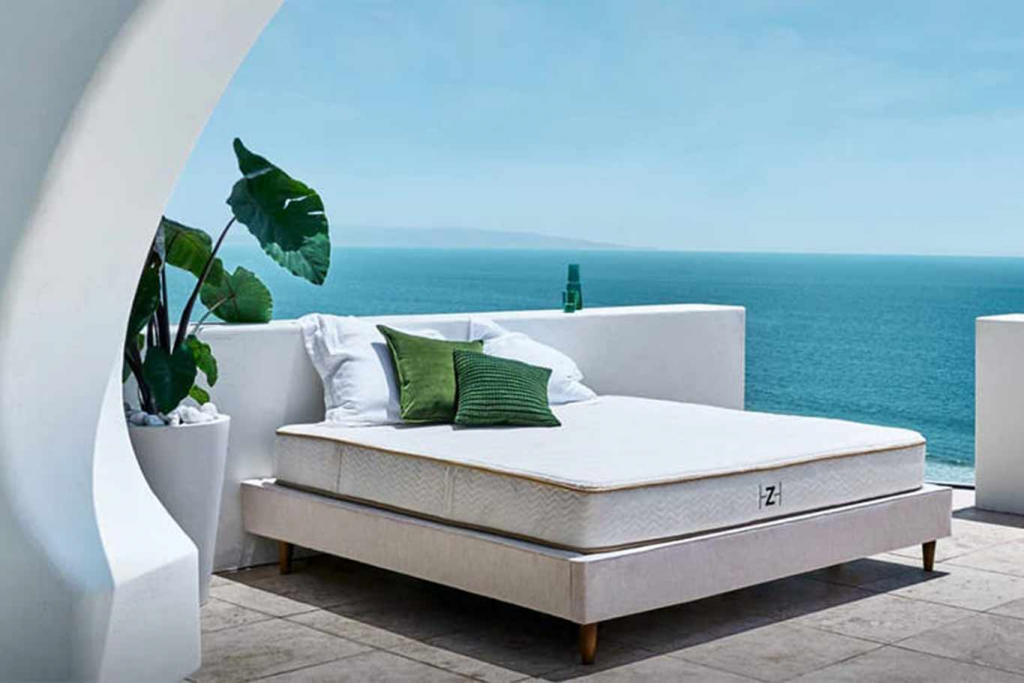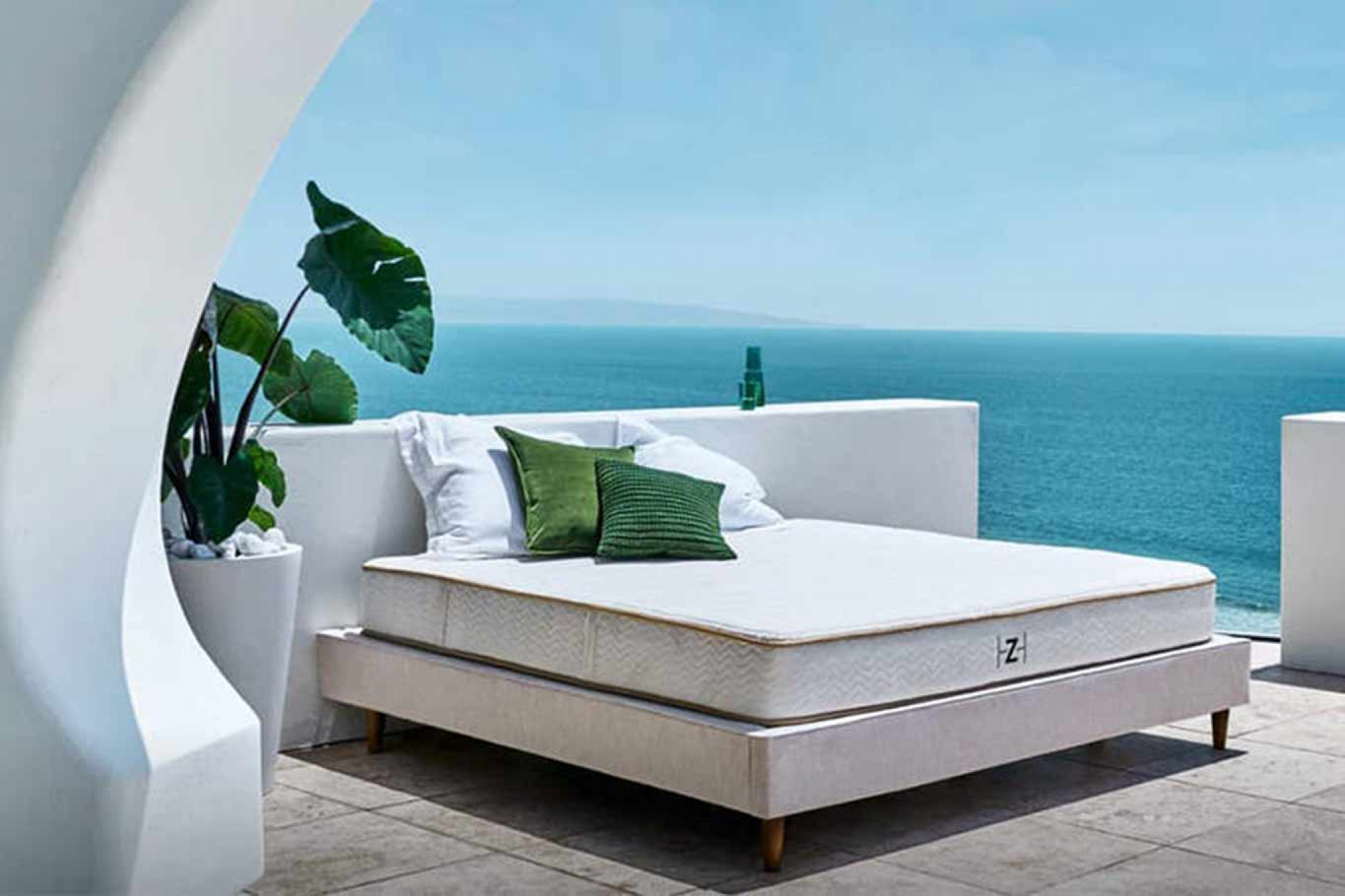 Saatva is a famous brand that has been making its mark in the mattress industry with its unique luxury designs. As a company, they have very high standards for their products, such as their Saatva Zenhaven Latex Mattress, an all-natural latex mattress made from 100% Talalay latex in the U.S.A. This mattress is an eco-friendly and healthy choice.
Firmness is the single most important quality in a mattress, and Saatva understands that. A mattress that is too firm will cause back pain, and a bed that is not firm enough will not offer the support that your body needs to get a good night's rest.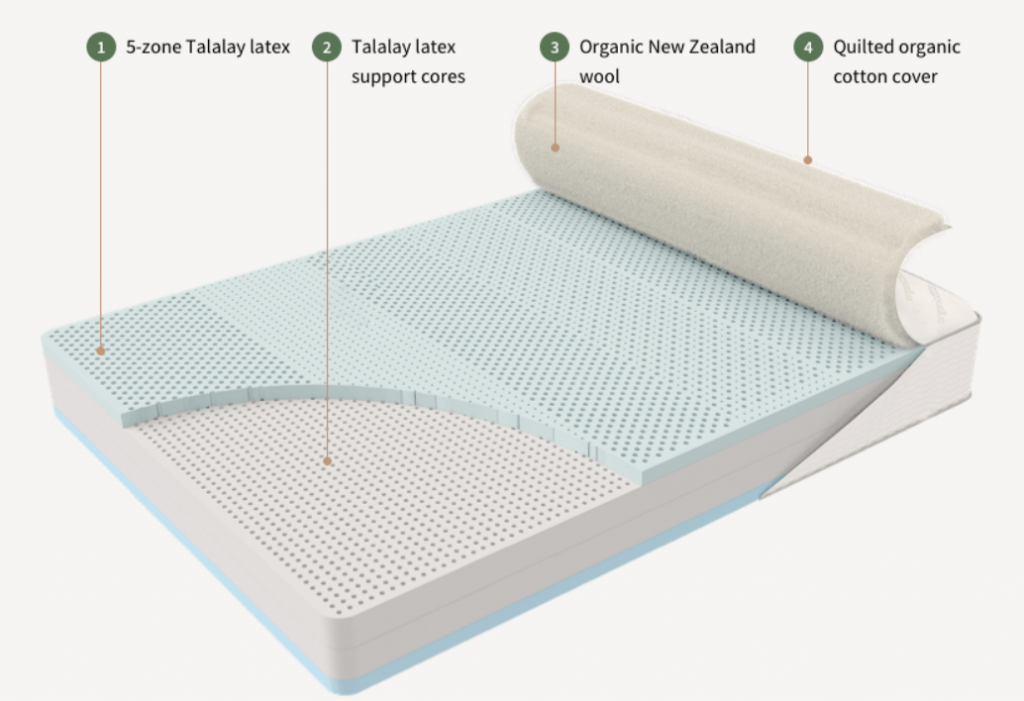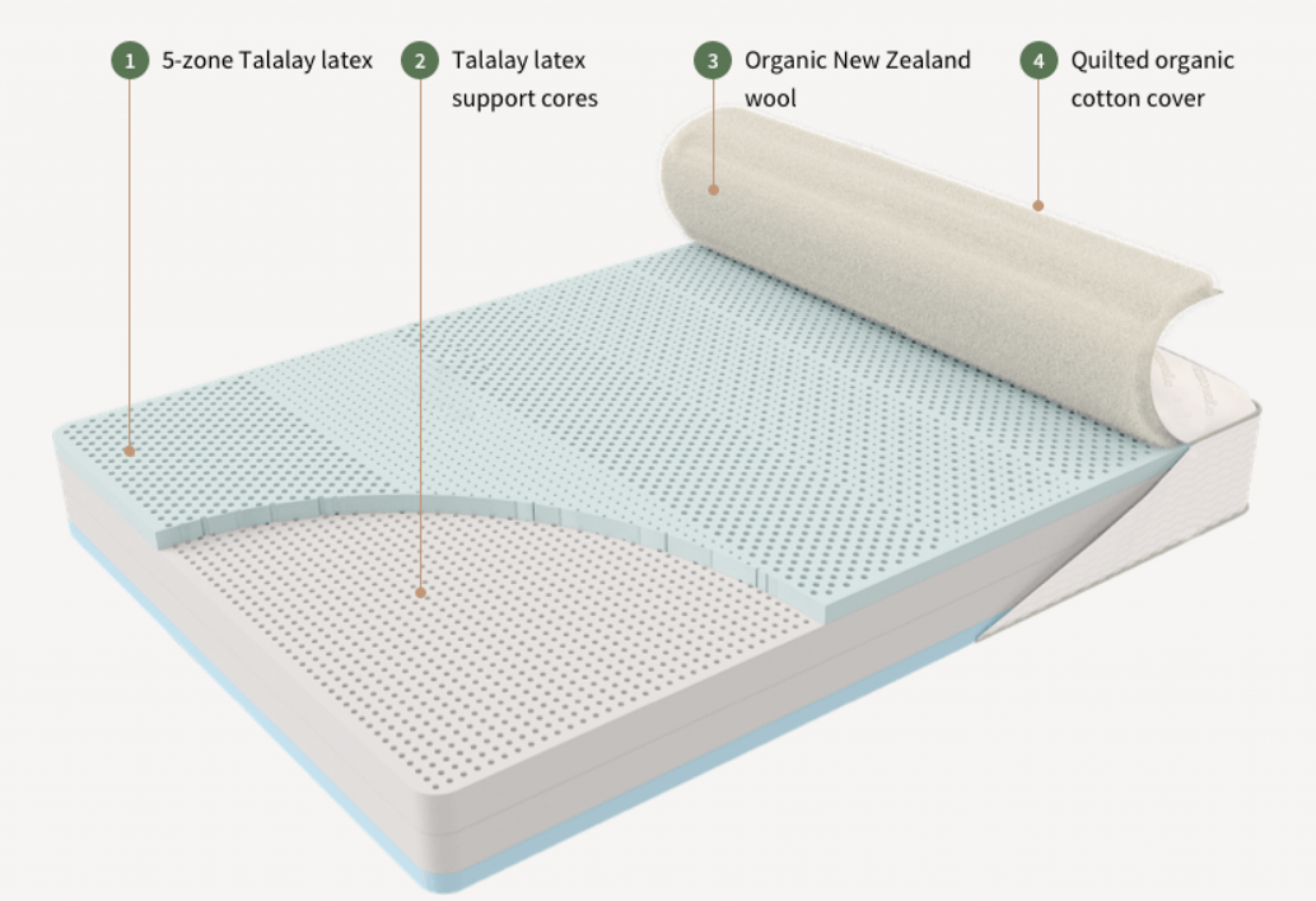 In the case of the Saatva Zenhaven Latex mattress, the Saatva mattress product team has taken the best qualities of two different mattress types and combined them to form a mattress that exceeds all the firmness requirements that customers have demanded.
It is designed to offer extreme comfort and support for you and your partner at night while allowing you to have a full night's sleep.
What I Like:
CertiPUR-US Certified Natural latex is certified hypoallergenic, antimicrobial, dust mite resistant, mold-resistant, and free of harmful chemicals.
The Saatva Zenhaven is one of the few latex mattresses with multiple firmness levels.
---
WinkBeds EcoCloud
Best Eco-friendly Materials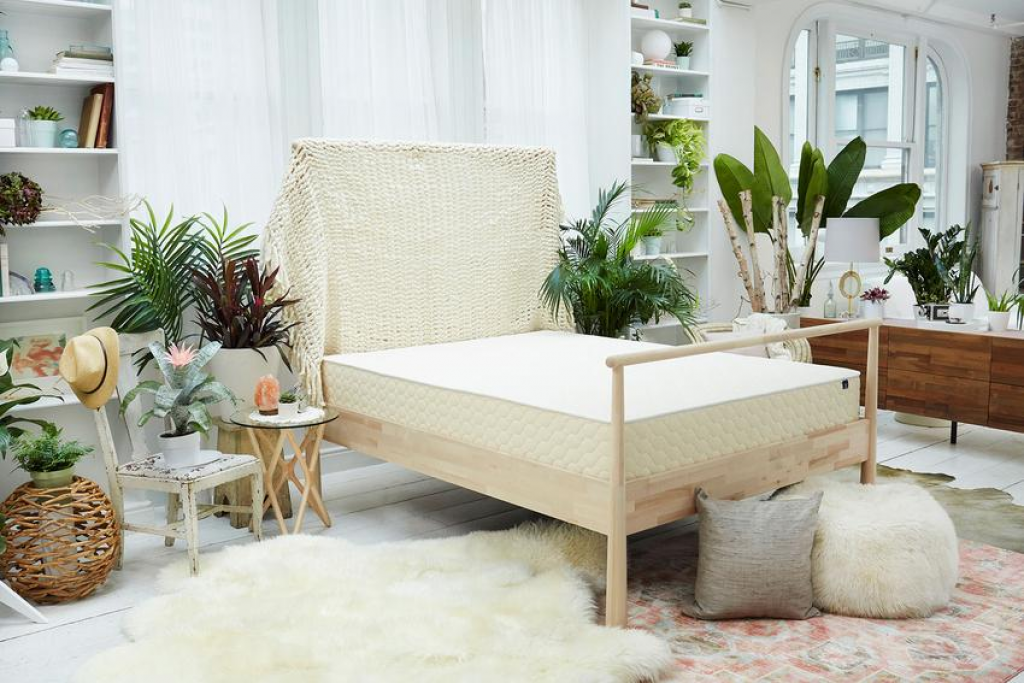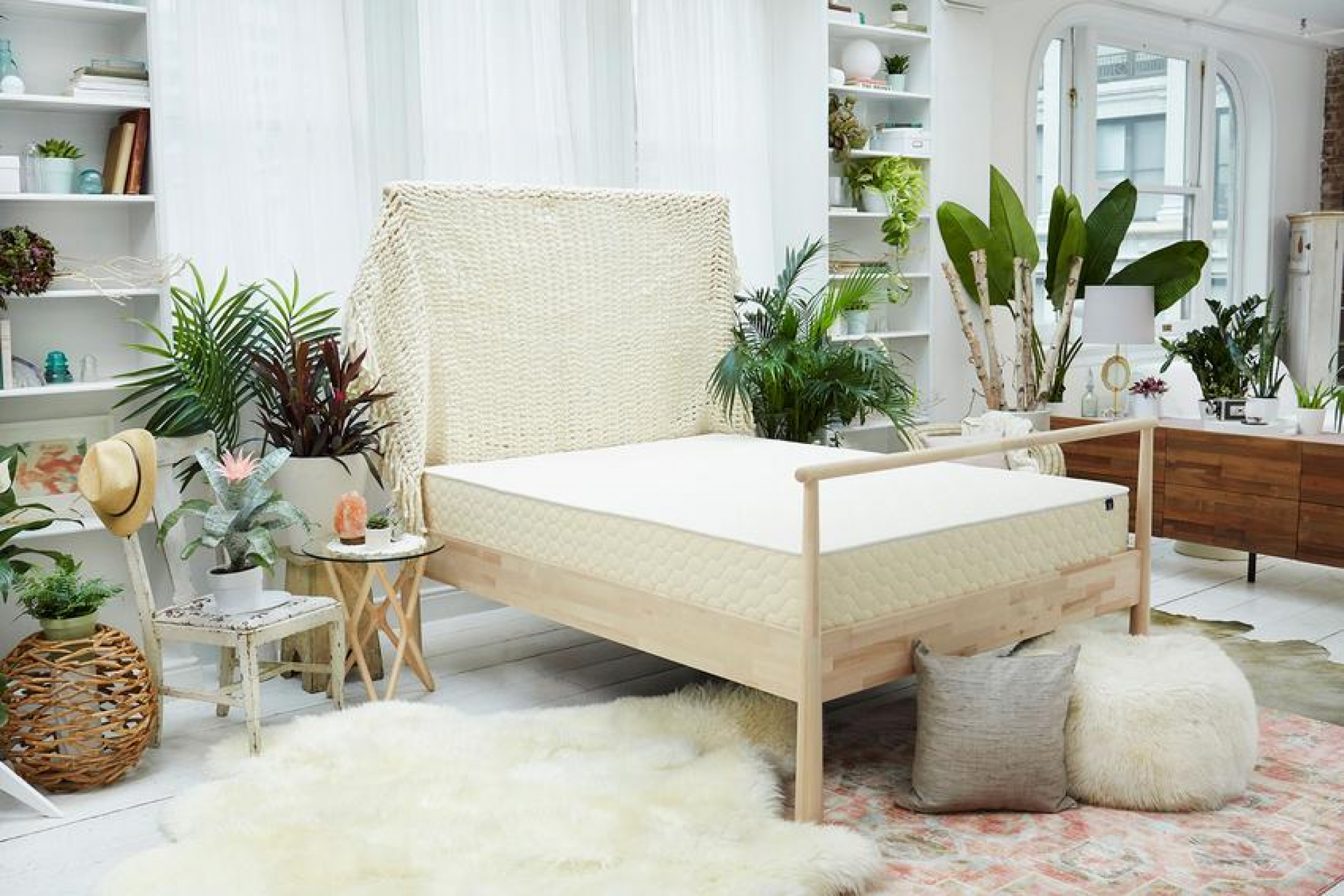 The EcoCloud is WinkBeds' eco-friendly mattress. It's made entirely with natural materials like organic cotton, Talalay latex, and zoned coils that provide better support than all-foam beds.
It uses 100% organic cotton and natural wool.
The wool is sourced from New Zealand, where the sheep are raised on an organic farm. The wool is then sent to an Italian mill, and made into a soft and durable fabric.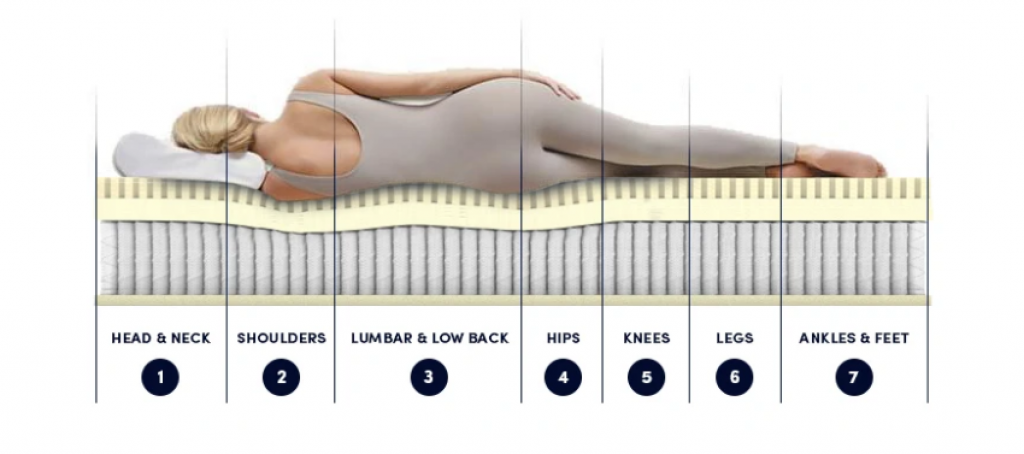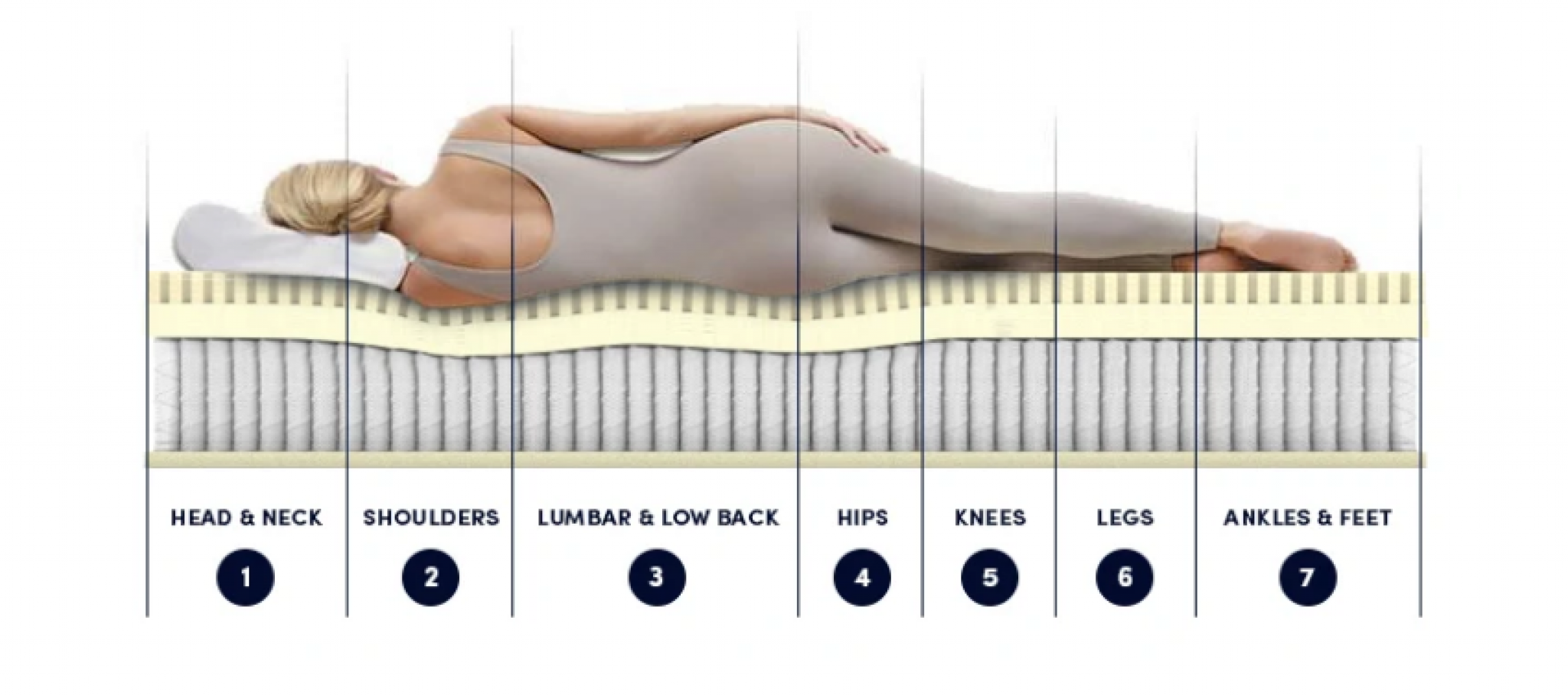 It is manufactured with the latest technology available, using a state-of-the-art airflow system to ensure the mattress is well ventilated and dries quickly.
The EcoCloud is a medium to firm-level mattress, providing great support but also allowing your body to sink in and rest.
What I Like:
The EcoCloud features an airflow cover that helps keep you cool at night.
Talalay Latex is antibacterial and hypoallergenic, providing you with a cleaner and healthier sleep.
It comes with a 10-year warranty.
---
GhostBed Luxe
Best Memory Foam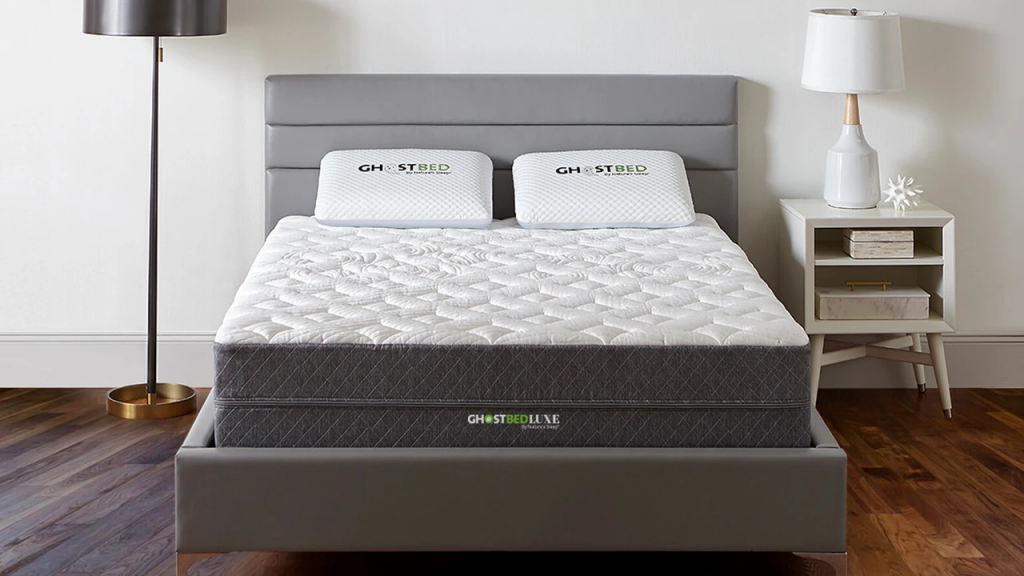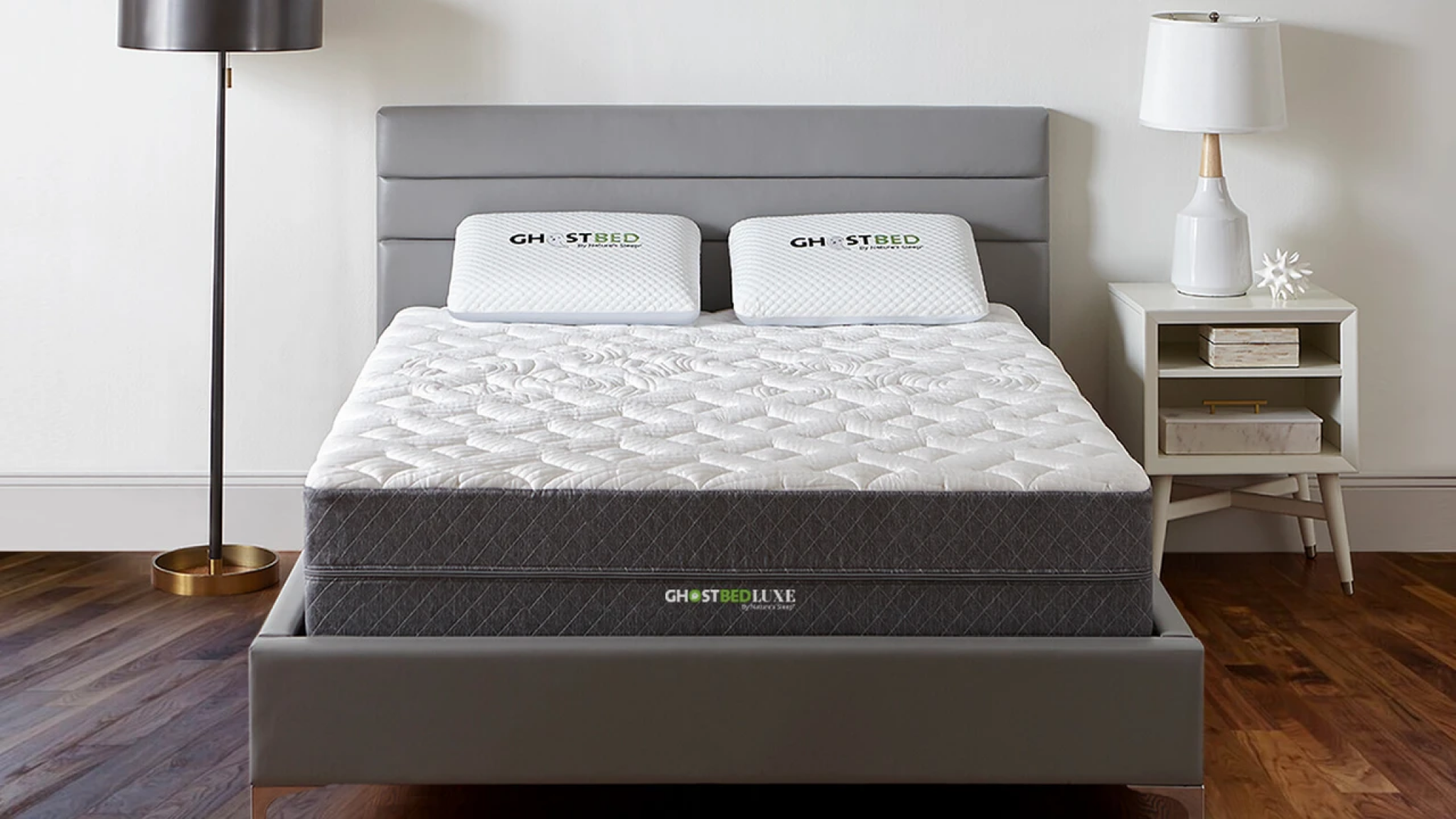 The GhostBed Luxe is a 13″ tall mattress that features 7 layers of targeted comfort. A top-of-the-line memory foam layer, a gel infusion designed to regulate body temperature and all-around high-quality construction.
The GhostBed Luxe offers incredible coolness and contouring comfort, the ideal option for hot sleepers and those looking for targeted pressure-point support. Medium-Plush firmness is great for couples who prefer low motion transfer throughout the night contours like you're sleeping on a cloud while providing the support your body craves. The gel memory foam layer relieves pressure points and alleviates back pain.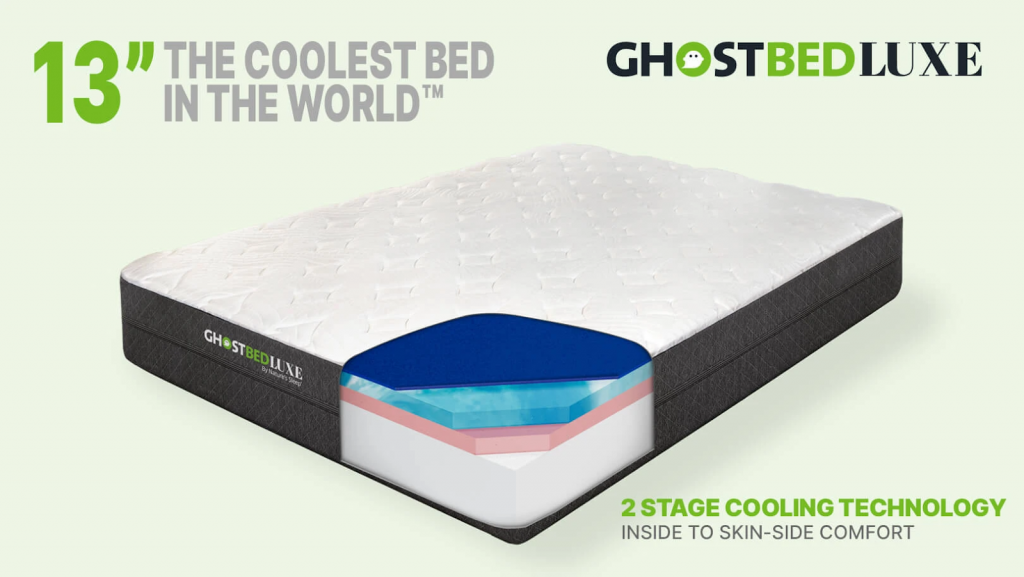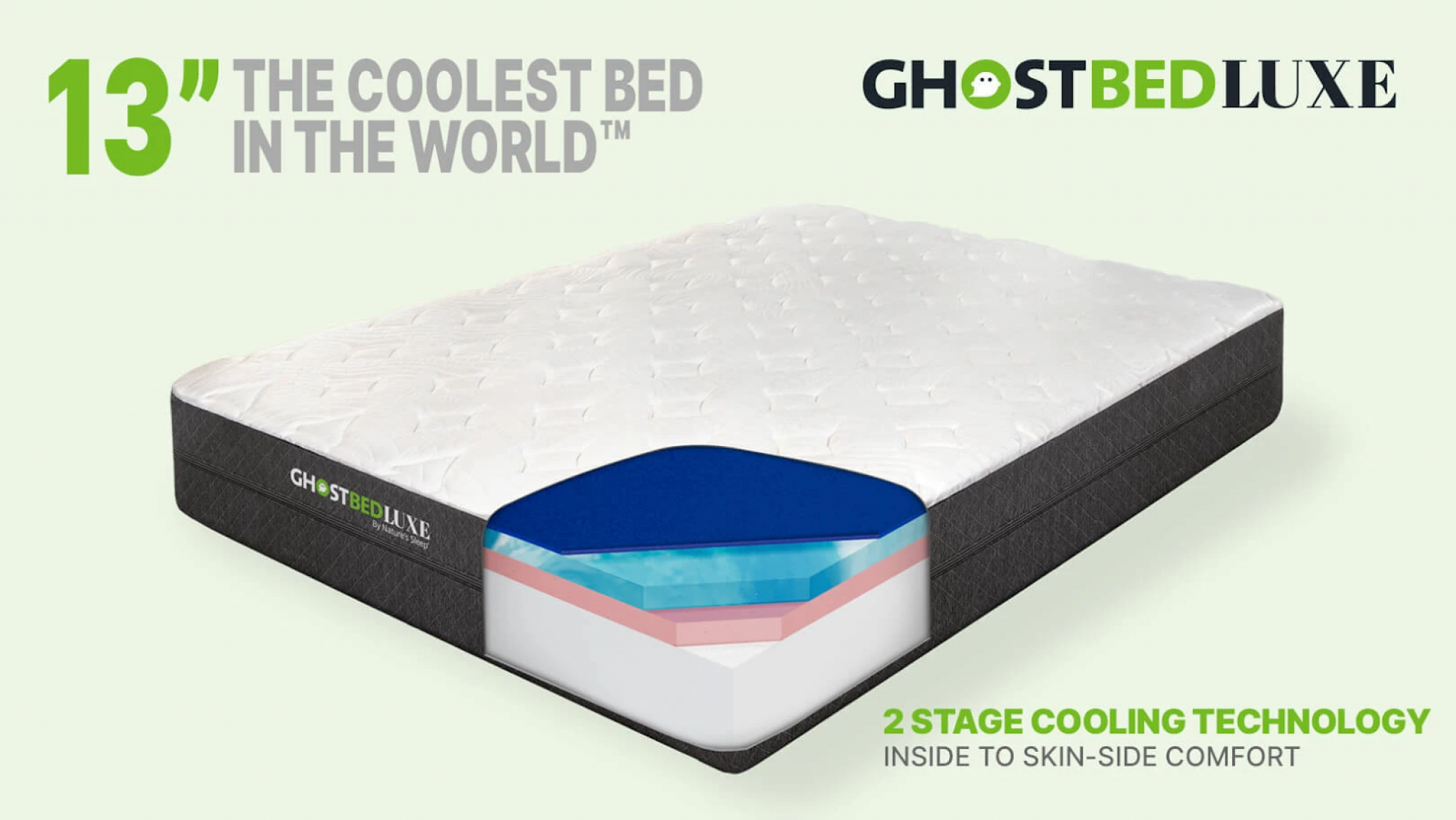 The cover is removable, and it's 100% hypoallergenic and breathable. The inside of the cover is a plush blue velvety fabric that makes you feel like you're sleeping on a cloud.
What I Like:
The GhostBed Luxe mattress is made from high-quality materials, and it is designed to offer you the comfort and support that you need.
This mattress is hypoallergenic.
---
Best Mattress if Allergic to Latex
According to the Asthma and Allergy Foundation of America, (AAFA) less than one percent of Americans have an allergy to latex and latex products. That may sound insignificant, but that's under 3 million people who have problems with latex-containing products!
Given how serious the symptoms of the latex allergy may be, it doesn't hurt to be extra cautious about buying latex products, especially when it comes to mattresses.
Most high-quality mattresses use some kind of latex. It's really really hard to find a good mattress that doesn't contain any latex.
But here's the thing:
You can sleep on a latex core mattress even if you're allergic to latex. Here's why:
Most mattress latex is in the mattress core. You never come into direct contact with the latex when you sleep in a mattress.
Latex in the mattress core undergoes many manufacturing processes that wash away the proteins that affect people allergic to latex.
That said, it's always better to avoid any risks altogether if you have severe latex sensitivity. Your best option, in this case, is a latex-free mattress like Naturepedic Chorus.
If on the other hand if you have a mild allergy, you may have no issues with a mattress with a latex core since it does not contact your skin. In this case, we recommend an Avocado Green organic mattress.
What To Look For In A Hypoallergenic Mattress
We've all heard that a mattress is the most important thing when it comes to a good night's sleep. But with so many mattresses out there, it can be hard to know which one is right for you. The first thing you need to do is figure out what you're looking for in a mattress. A mattress that's hypoallergenic, for example, makes a lot of sense for anyone who's allergic to dust mites or other common allergens.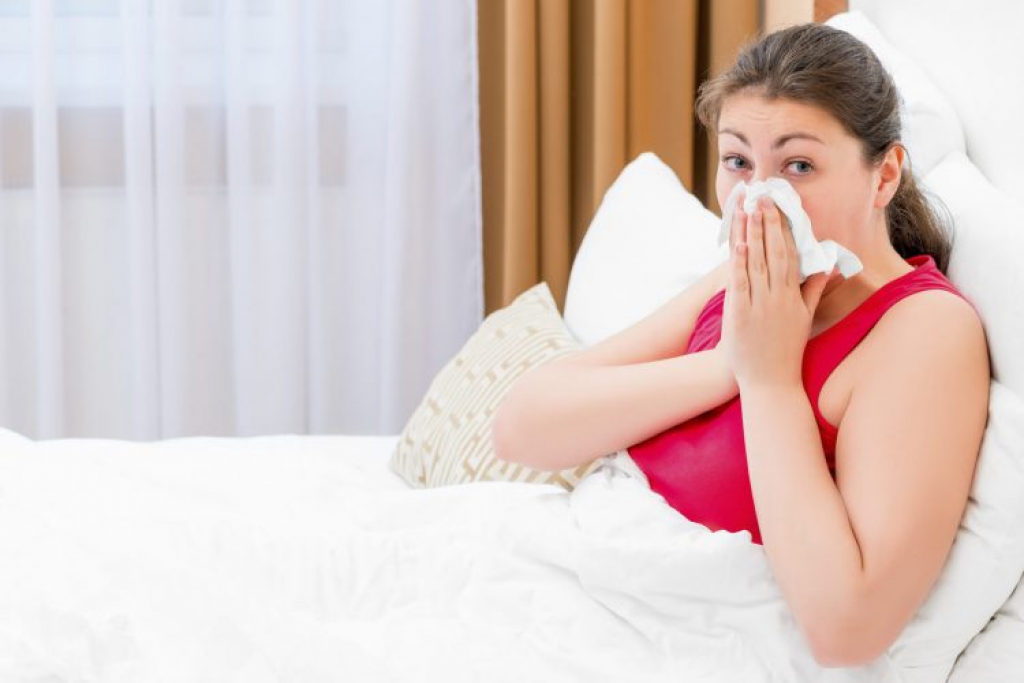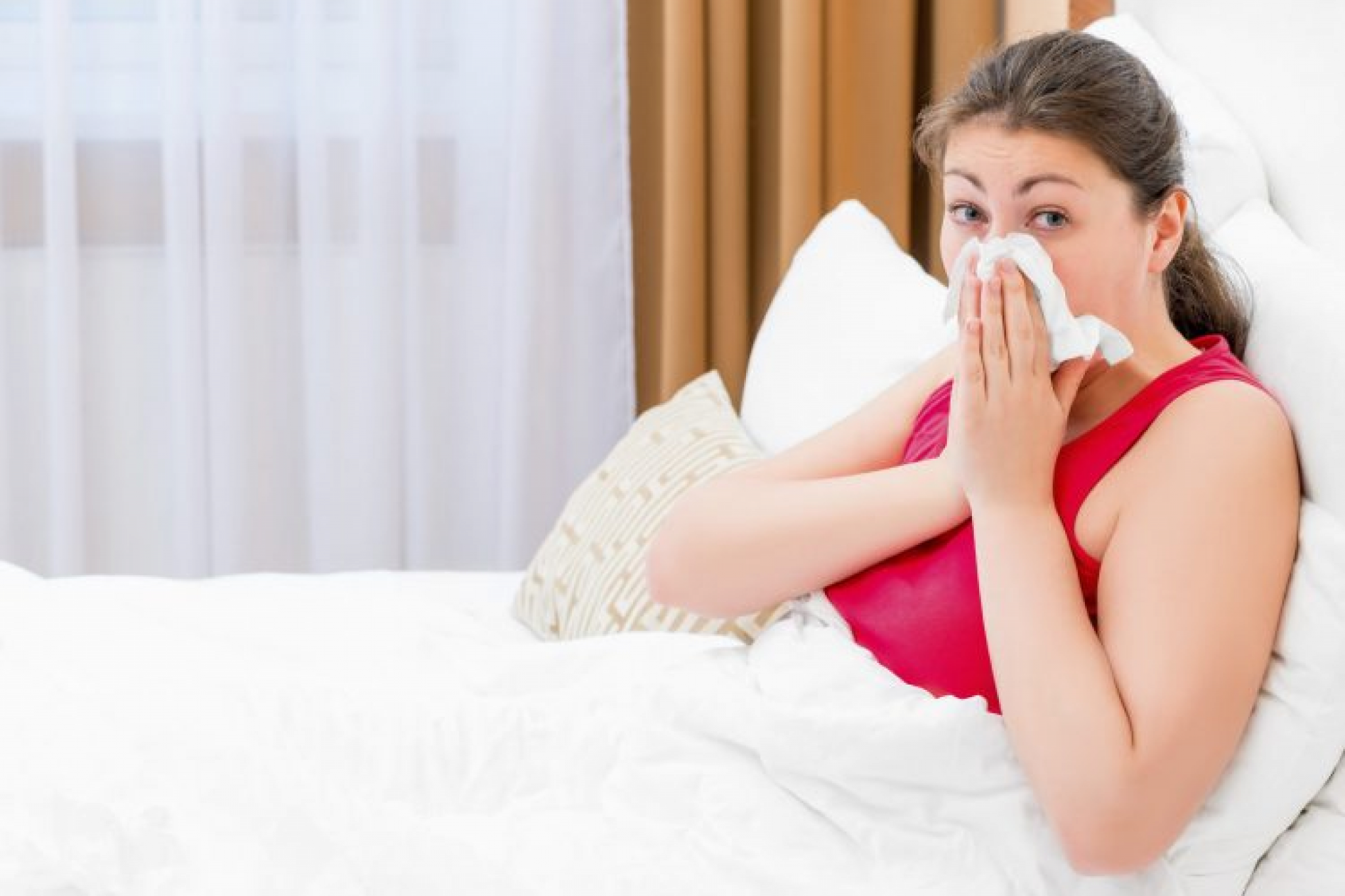 If you are a sufferer of allergies or asthma, a hypoallergenic mattress might be a great option for you. A hypoallergenic mattress is made with materials that are less likely to irritate sensitive skin.
---
What Type of Mattress is Best for Allergies?
There is a lot to consider when looking for a new mattress. One of the most important factors can be whether the mattress is right for your allergies. You probably know that mattress manufacturers tout their products as hypoallergenic and that they use various treatments and materials to make them just that. Many mattresses on the market today are still good choices for allergy sufferers.


There are a lot of different things to consider when making that decision, including the type of material the mattress is made from, the kind of support it provides, and the comfort level it will provide night after night. However, one of the most important things to consider is whether the mattress you feel is hypoallergenic.
Hybrid
A hybrid mattress combines traditional bedding materials like springs, foam, and cotton batting with modern ones like memory foam and gel-infused polyurethane foams. This makes for an interesting product that combines traditional bedding comfort with the support of contemporary memory foam. The benefits of such a mattress are myriad.
The springs and foam in the hybrid mattress provide a firm, supportive surface for your body, while the memory foam and gel-infused polyurethane foam contour the shape of your body. This provides a comfortable resting surface that molds your body for maximum support.
Hybrid mattresses are made using a blend of materials, meaning that they are likely to contain less allergy-causing material than a mattress made of one type of material.
Innerspring
Mattresses made from innerspring coils have been a mainstay in the American bed for more than a hundred years, but they've also acquired a bad reputation in that time. Some people think innerspring mattresses are too firm or that they feel like you're sleeping on a giant marshmallow, and others complain that they're too hot or that the coils poke through the fabric.
However, innerspring mattresses don't have to be uncomfortable. They're the best type of mattress for many people. They are especially great for people with allergies since innerspring mattresses are made from coils instead of foam, making them less likely than foam mattresses to trigger allergies.
Latex
We live in an age of superlatives. With hypoallergenic latex mattresses, we always hear that they're the best mattresses ever, they give you a better night's sleep than you ever thought possible, and they're better than anything else you've ever tried. It's easy to be skeptical of such claims, but these mattresses really live up to their hype.
Latex foam has been used in mattresses for decades and was one of the earliest memory foam examples. It's bouncy, breathable, and highly responsive to pressure, so it cradles your body in a way that makes you feel like you're floating.
Latex mattresses are slowly becoming a trend in the industry. It is made from natural rubber and cotton fiber that is grown in tropical climates. It is a hypoallergenic material that is naturally resistant to bacteria and dust mites. Although latex mattresses are the priciest among all the other mattresses, they can provide hours of comfortable sleep.
Foam
Mattress shoppers love foam mattresses for their comfort and support, but there is a lot of confusion about what makes a foam mattress hypoallergenic. While there is no official medical definition of "hypoallergenic", it generally refers to synthetic foams that don't cause allergic reactions for people who are sensitive to dust and mites. While there are several types of foam, each with its benefits and drawbacks, natural memory foam is one of the most popular.
In brief, a hypoallergenic foam mattress is made from foam that is low in allergens.
A hypoallergenic mattress will not stop you from developing allergies in any way. The word hypoallergenic means that the mattress is less likely to cause an allergic reaction. But the mattress will not stop you from allergen exposure.
---
What To Look For People With Allergies
Mattress cover
A mattress cover can help protect your mattress from dust and other allergens. Mattress covers can also protect your mattress from spills, stains, and other unwanted messes. One of the most important aspects of a mattress cover is keeping the mattress clean.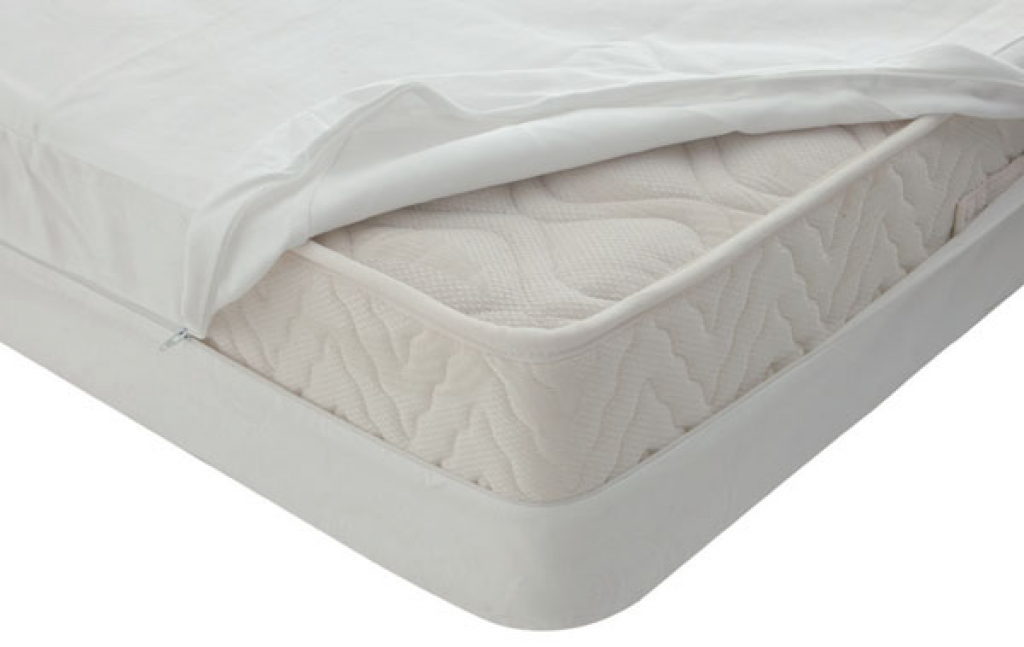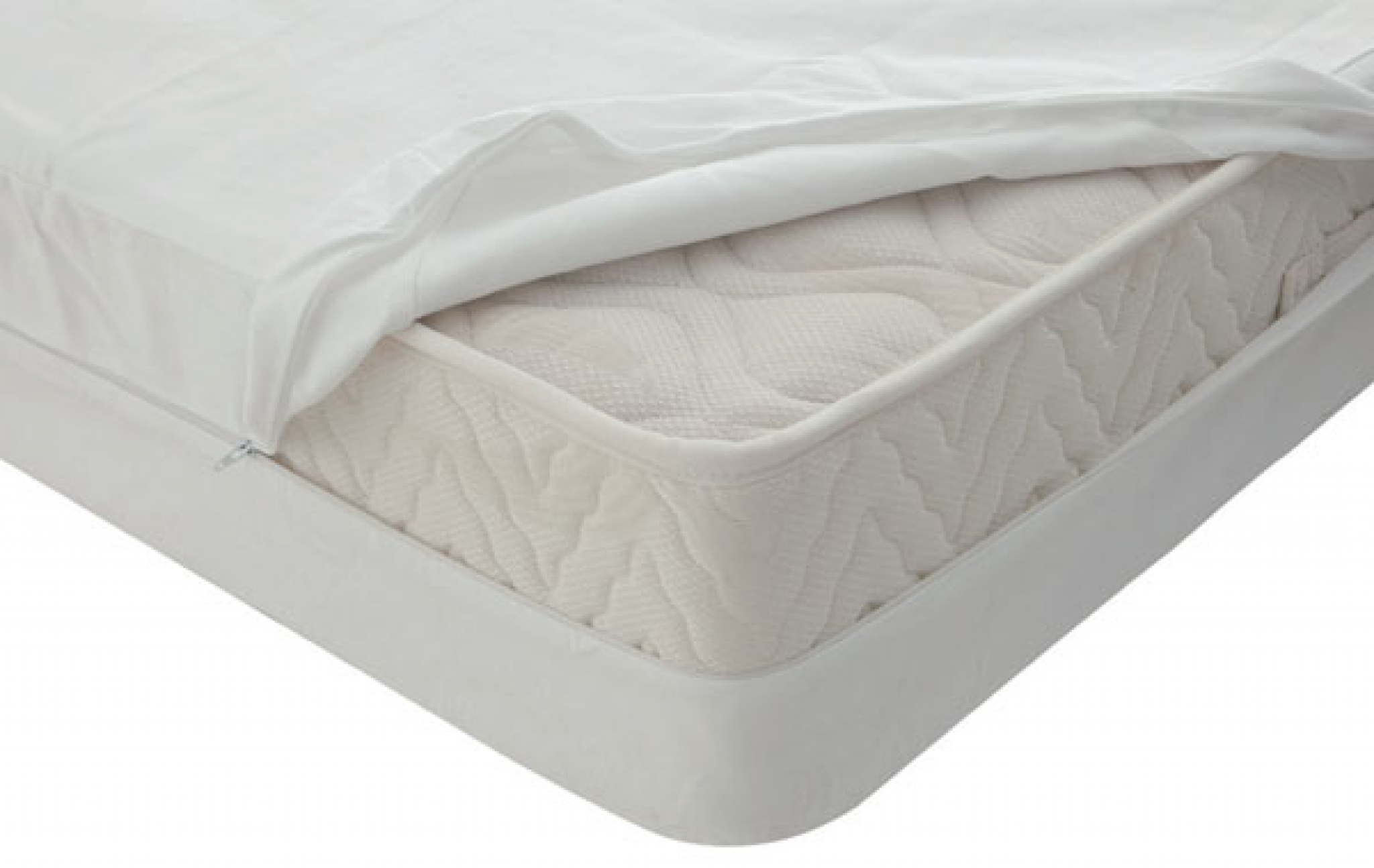 Mattress pads are not just for comfort. If you are like many people, you may have some problems with allergies, which can be triggered by many things, including the type of mattress you sleep on.
If you have asthma, you may need to make sure you do not breathe anything toxic while you are asleep, and for some people, the dust mites trapped in the mattress can also trigger an asthma attack.
The best way to ensure that your asthma is not triggered while you are asleep is to use a hypoallergenic mattress pad, which is designed to trap dust mites and other allergens in a mesh material that keeps them from coming into direct contact with your skin.
Type of Bedding
The right type of bedding is important to improve your allergy symptoms. Low-quality bedding materials like cotton can shed thousands of fiber particles into the air over time. That's bad news if you suffer from allergies because fiber particles can get trapped in your nose and trigger allergy symptoms like sneezing.
A few easy modifications to your bedding and sleep environment can go a long way toward helping you to sleep better at night.
Materials
Many great brands offer hypoallergenic mattresses that can offer relief to those with allergies or asthma.
These hypoallergenic mattresses are designed using various materials, each of which may provide unique benefits.

These are natural or synthetic fibers that don't contain the proteins that can trigger allergic symptoms. While it's true that allergic reactions are not the only concern when it comes to allergy relief – there's also the matter of a mattress' dust-mite resistance – it's worth noting that most people with allergies also suffer from dust-mite allergies.
The most common material used in hypoallergenic mattresses is natural latex, which is harvested from rubber trees. Natural latex is also one of the most durable materials, which is great for looking for a long-lasting mattress. Other materials used in hypoallergenic mattresses include wool.
So, if you're worried about your mattress's effects on your allergies, it makes sense to focus on mattresses made with hypoallergenic materials.
---
F.A.Q.
What are hypoallergenic mattresses?
Hypoallergenic mattresses are those that are designed to be more resistant to allergens, dust mites, and other irritants that can cause allergic reactions.
What type of mattress is best for people with allergies?
Memory foam mattresses, latex mattresses, and hybrid mattresses are often good choices as they are designed to reduce allergens and irritants in the sleep environment.
Are there any advantages to a hypoallergenic firm mattress?
Yes, a hypoallergenic firm mattress is designed to be more resistant to dust mites and other allergens, making it a great choice for those with allergies.
What types of materials are typically used in hypoallergenic mattresses?
Common materials used in hypoallergenic mattresses are memory foam, latex, wool, and innerspring.
Are there any specific certifications to look for when selecting a hypoallergenic mattress?
Yes, look for mattresses that are certified to be hypoallergenic and allergen-resistant.
Are hypoallergenic mattresses available in a wide range of sizes?
Yes, hypoallergenic mattresses are available in a wide range of sizes, from twin to California King.
What is the average lifespan of a hypoallergenic mattress?
Most hypoallergenic mattresses should last for between 8-12 years, depending on the quality of the mattress and how it is cared for.
Do hypoallergenic mattresses require special care and maintenance?
Yes, Hypoallergenic mattresses should be vacuumed regularly to remove dust and other allergens and should be flipped and rotated every six months to help ensure even wear.
What is the cost of a hypoallergenic mattress?
The cost of a hypoallergenic mattress will vary depending on the size and quality of the mattress but can range from around $600 to $2,000 for a queen size.
Are there hypoallergenic mattress covers available?
Yes, there are hypoallergenic mattress covers available that are designed to protect the mattress from dust mites, allergens, and other irritants.