Brief: Best Flippable Mattresses
Introduction:

Flippable mattresses, known for their convenience and comfort, offer two different firmness levels on each side, catering to varying preferences.

Top 5 Best Flippable Mattresses:

Best Overall: Layla Memory Foam Mattress
Best for Back & Joint Pain Relief: Saatva Zenhaven Latex Mattress
Best for Pressure Relieving: Idle Hybrid
Best Natural Materials: The Latex For Less Latex Mattress
Best Extra Firm: Brooklyn Bedding Plank Mattress

Detailed Reviews:

Each mattress offers unique features like copper-infused memory foam, different firmness levels, support for various sleeping positions, and materials suited for back and joint pain relief.

Buyer's Guide:

Types: Hybrid, Innerspring, Latex, Foam.
Considerations: Size, mattress height, and weight, support, flipping frequency, firmness, and trial period.
Benefits: Extends mattress life, offers varied firmness levels, suitable for different sleeping preferences, including for couples.

Conclusion:

The guide emphasizes the practicality and versatility of flippable mattresses, providing comprehensive insights into the types, benefits, and key considerations for potential buyers to make an informed choice.
Flippable mattresses are the newest trend in sleep comfort, and they've been drawing a lot of attention from mattress connoisseurs. The best flippable mattress innovative sleep systems are designed to be ultra-comfortable and offer the ultimate convenience by providing a top and bottom mattress in each case.
---
Top 5 Best Flippable Mattresses
#1
Layla Memory Foam Mattress
Get $150 OFF
Mattress with copper infused memory foam is two different firmness levels on either side of the mattress.

The mattress provides ample support around deep compression areas where you need it most.

Layla Mattress is great for any sleeping position.
Trial period: 120 nights

Warranty: Lifetime warranty

Shipping:
Free Shipping

Firmness:
4/10, 7/10

Price range: $$$$

Type: Foam
We recommend this mattress for the following sleepers:
Get $150 OFF
---
Such mattresses are handy to have because you can change the mattress's feel by flipping it over. If you have a partner that likes a firm mattress and a softer mattress, you can flip the mattress over and have a new feel. If you are looking for a flippable mattress, you should find one that will fit your mattress needs.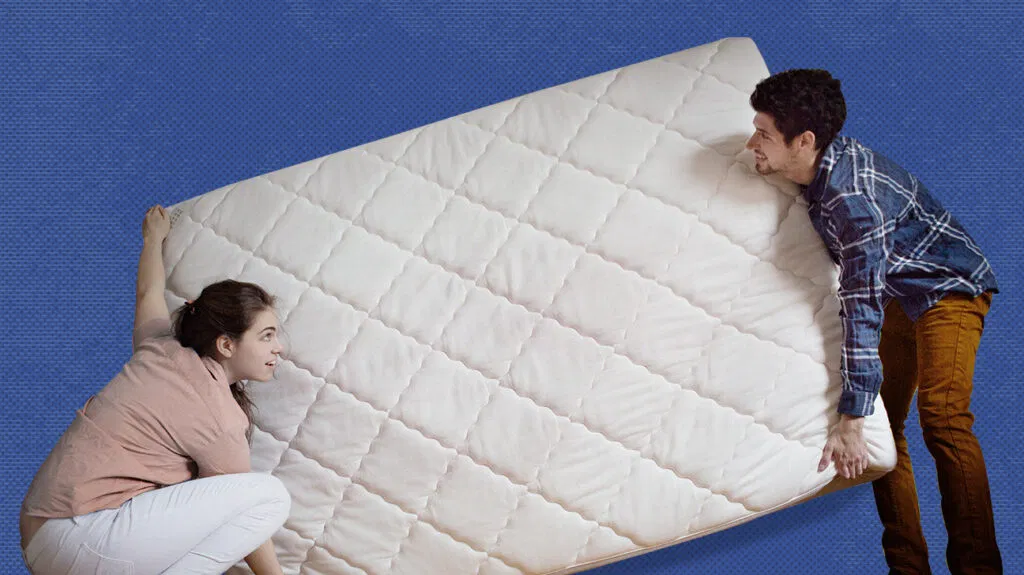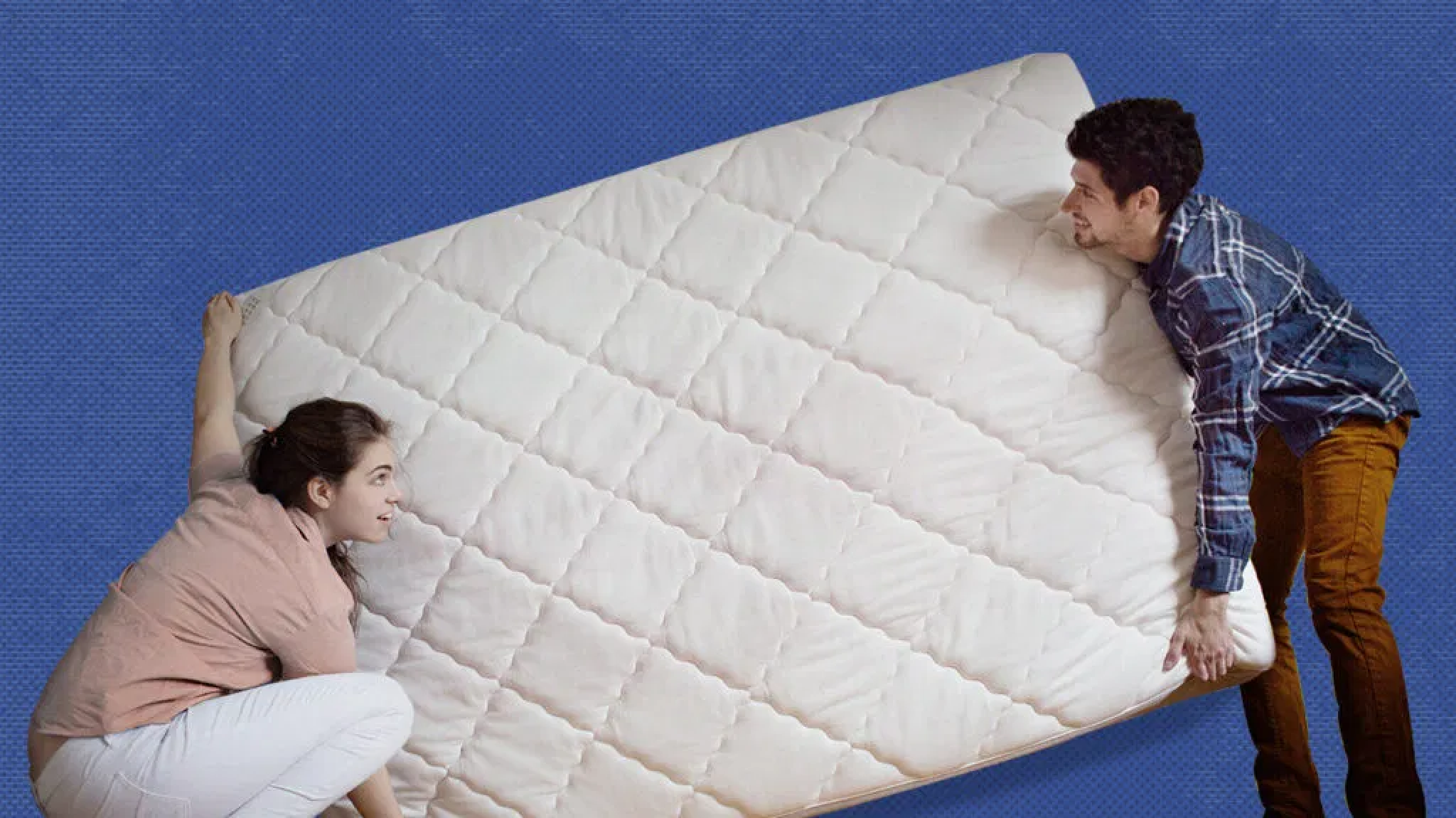 The mattresses are available in a range of sizes and are designed to be more than just a great value; they are also intended to be an excellent fit for any home. Owners who flip their mattresses every six months find they wake up refreshed and ready to take on the day. For many, this is a better option than having to purchase a new bed every few years.
Below, I'm going to introduce our best flippable mattresses review and step-by-step buyer's guide, which will help you to choose a perfect flippable mattress.
---
Best Flippable Mattresses Reviews
Layla Memory Foam Mattress
Best Overall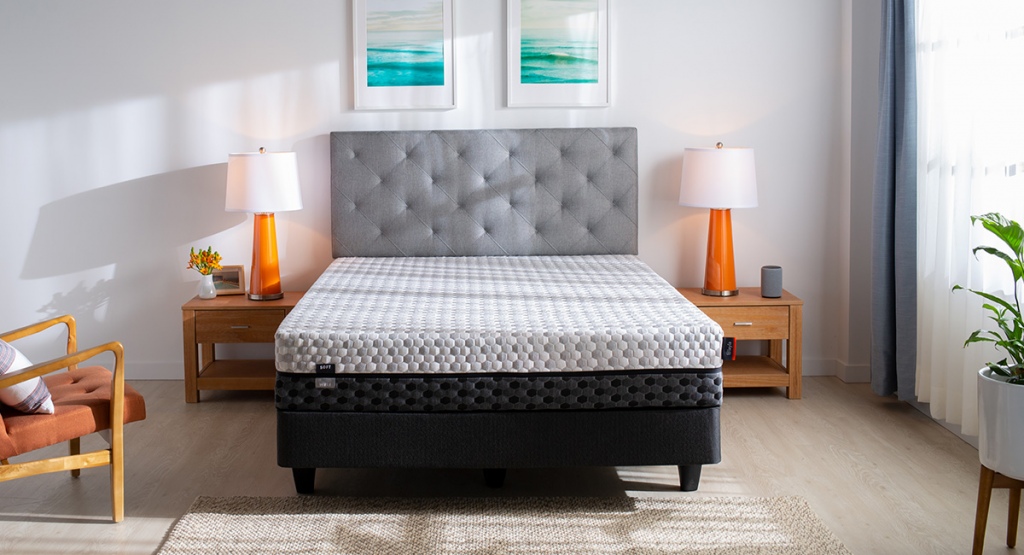 The Layla mattress is a hybrid mattress that allows you to adjust the firmness and comfort level by flipping between a softer and firmer side. It is an excellent mattress for all sleeping positions – especially side sleepers.
This is a two-sided mattress that offers a soft side and a firm side. This is a great feature because many people prefer a softer or firmer mattress. The Layla mattress is made of two types of foam.


The top layer is quilted gel memory foam, while the bottom layer is high-density polyfoam. The cover is made from a removable cooling cover which is tough and durable and feels good against your skin.
What I Like:
It's a perfect balance of comfort and support, with an added layer of memory foam, which helps to relieve pressure on the shoulders.
The Layla Mattress is also great for side sleepers, back sleepers, and stomach sleepers.
The manufacturer provides 120-hight money-back guarantee and a lifetime warranty for all customers.
---
 Saatva Zenhaven Latex Mattress
Best for Back & Joint Pain Relief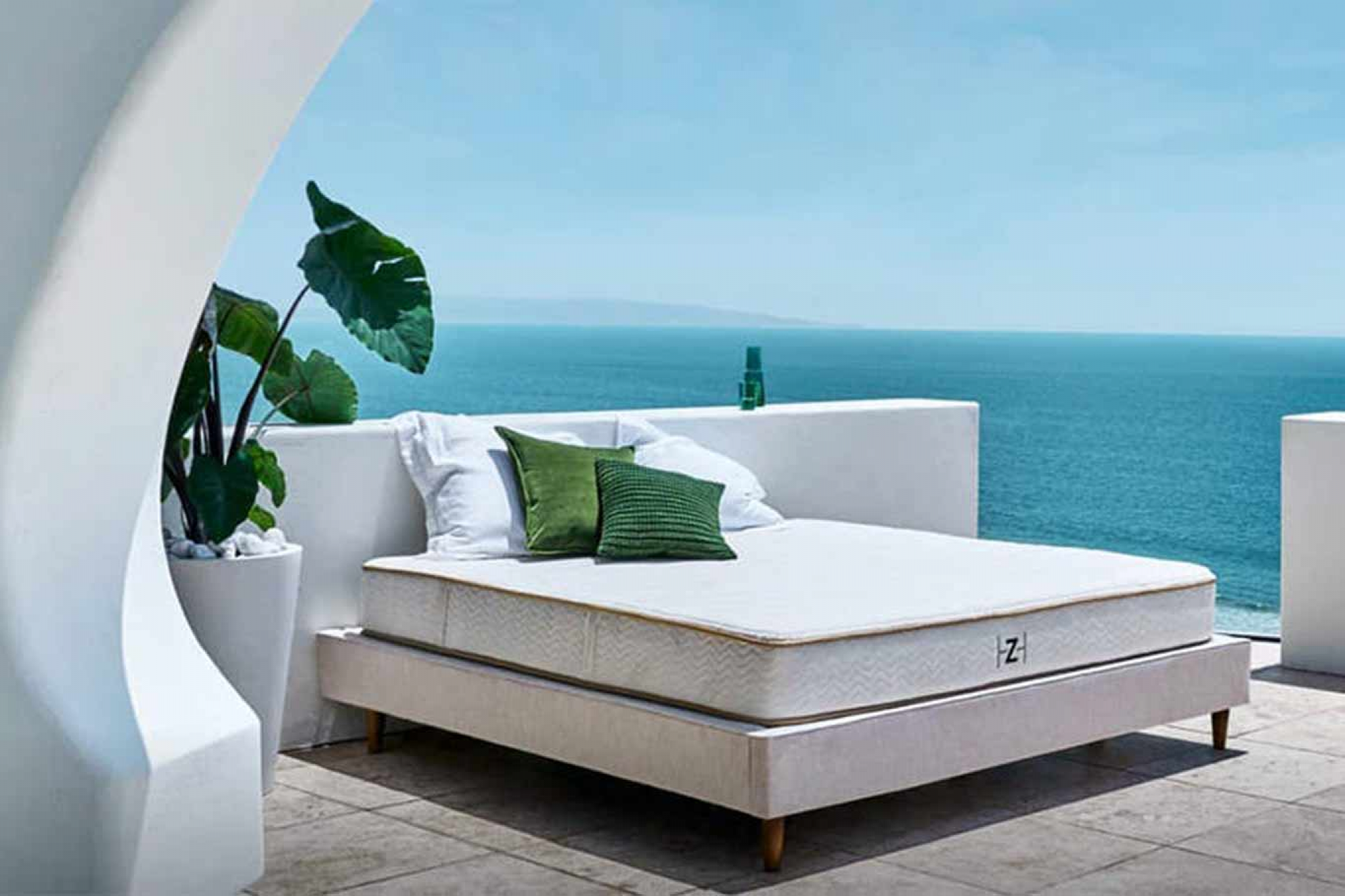 Saatva is a company that focuses on providing a comfortable night's sleep, whether you are a back or stomach sleeper. Their latest creation, the Zenhaven Latex Mattress, is a mattress made up of four different layers.
The first layer is an organic cotton cover, which provides coolness and is also non-allergic. The second layer is an organic New Zealand Wool. Then comes a 5-zone Talalay latex layer which is also great for providing pressure relief. The last one is Talalay latex support cores. All the materials are dust and mold-resistant, hypoallergenic, and chemical-free.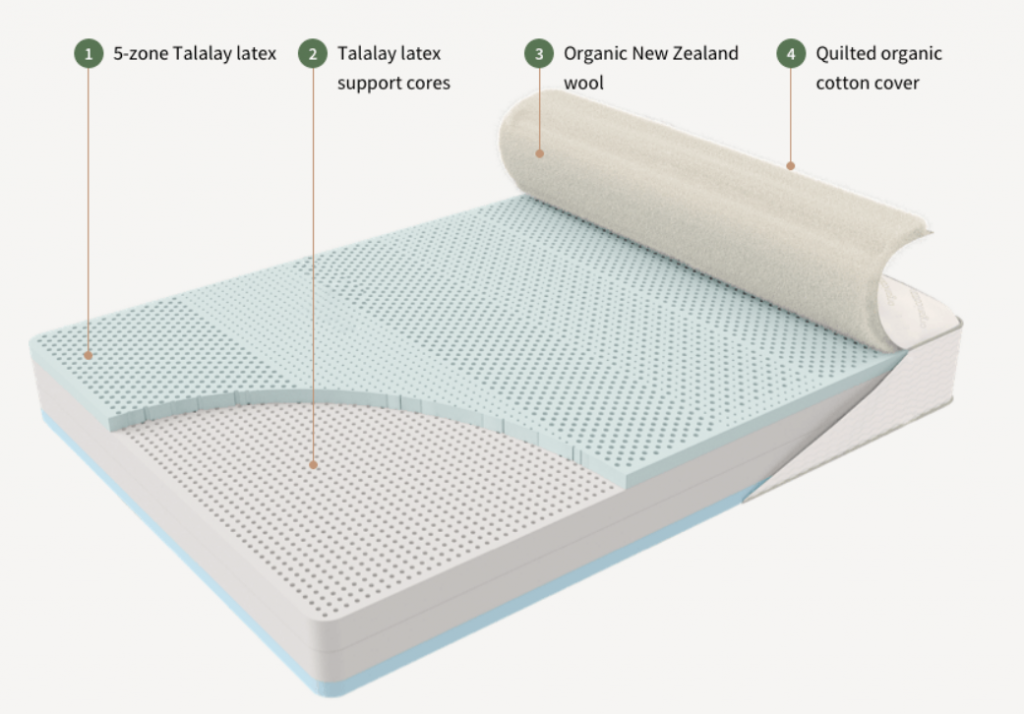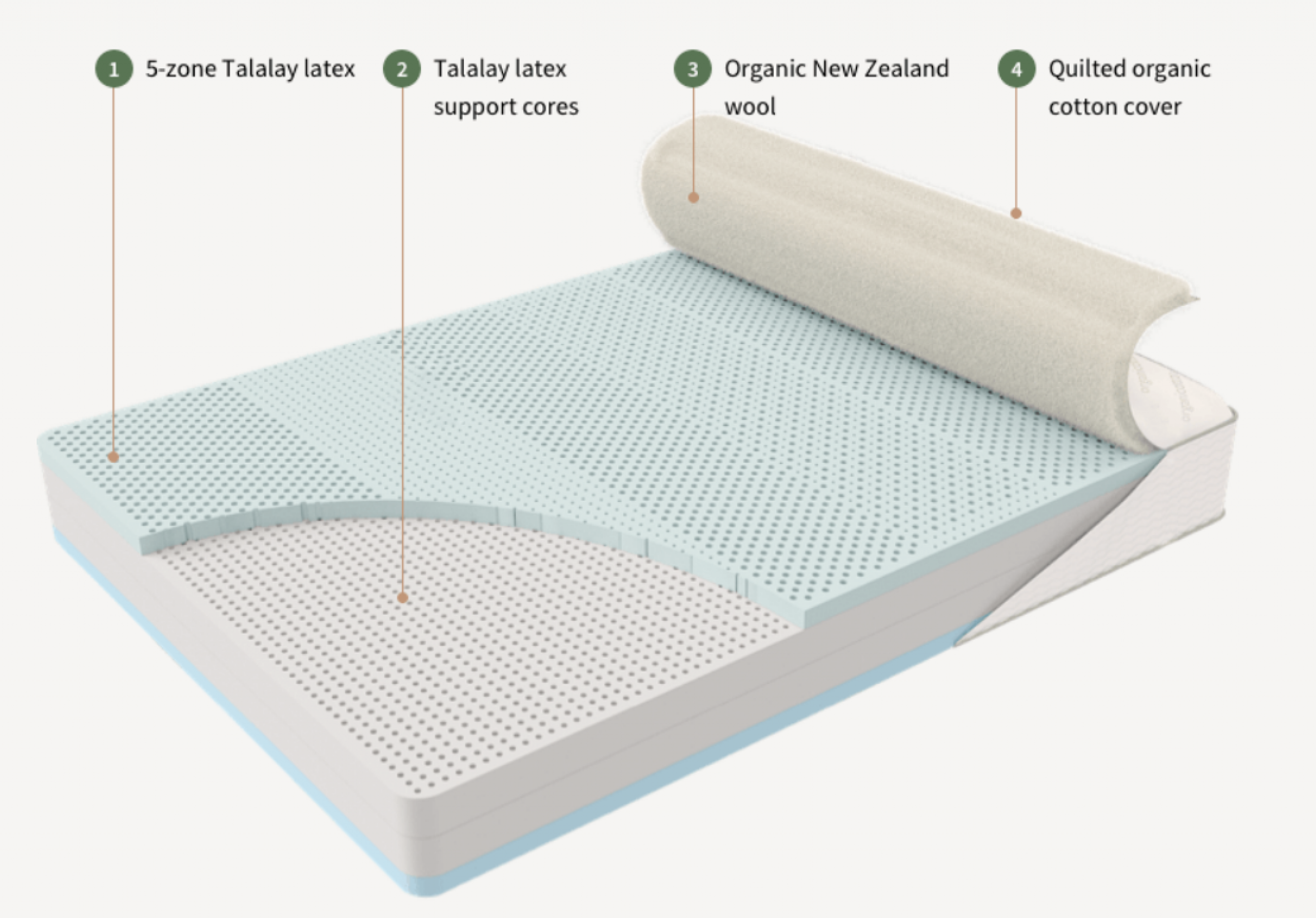 This is one of the top-rated brands on the market, thanks to its durability, eco-friendly construction, and overall comfort.
What I Like:
The Saatva Zenhaven Latex Mattress is designed for people who are looking for a top-quality mattress made of natural materials.
The mattress is a combination of latex foam layers and bio-based memory foam.
This flippable mattress is available in various sizes, from twin-size to California king-size.
---
Idle Hybrid Mattress
Best for Pressure Relieving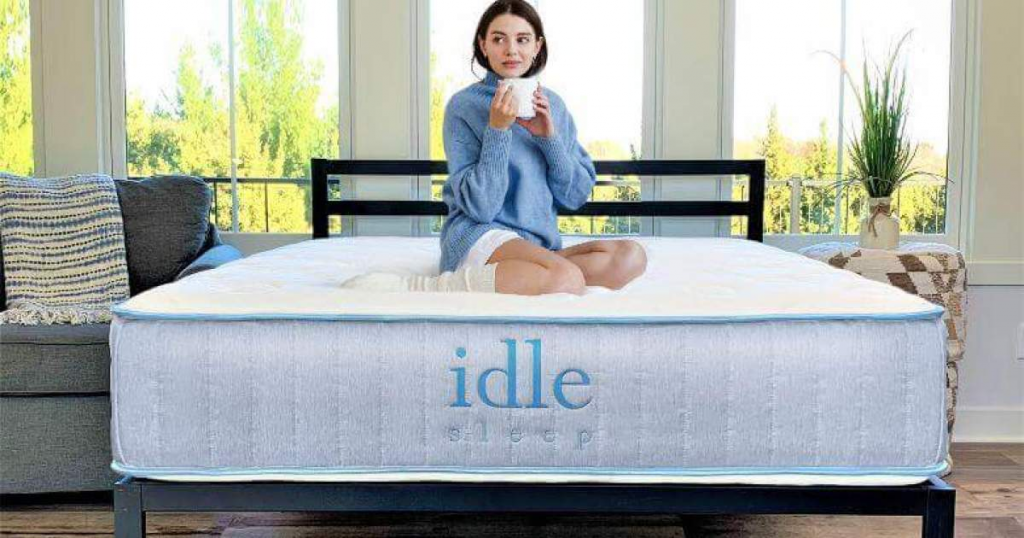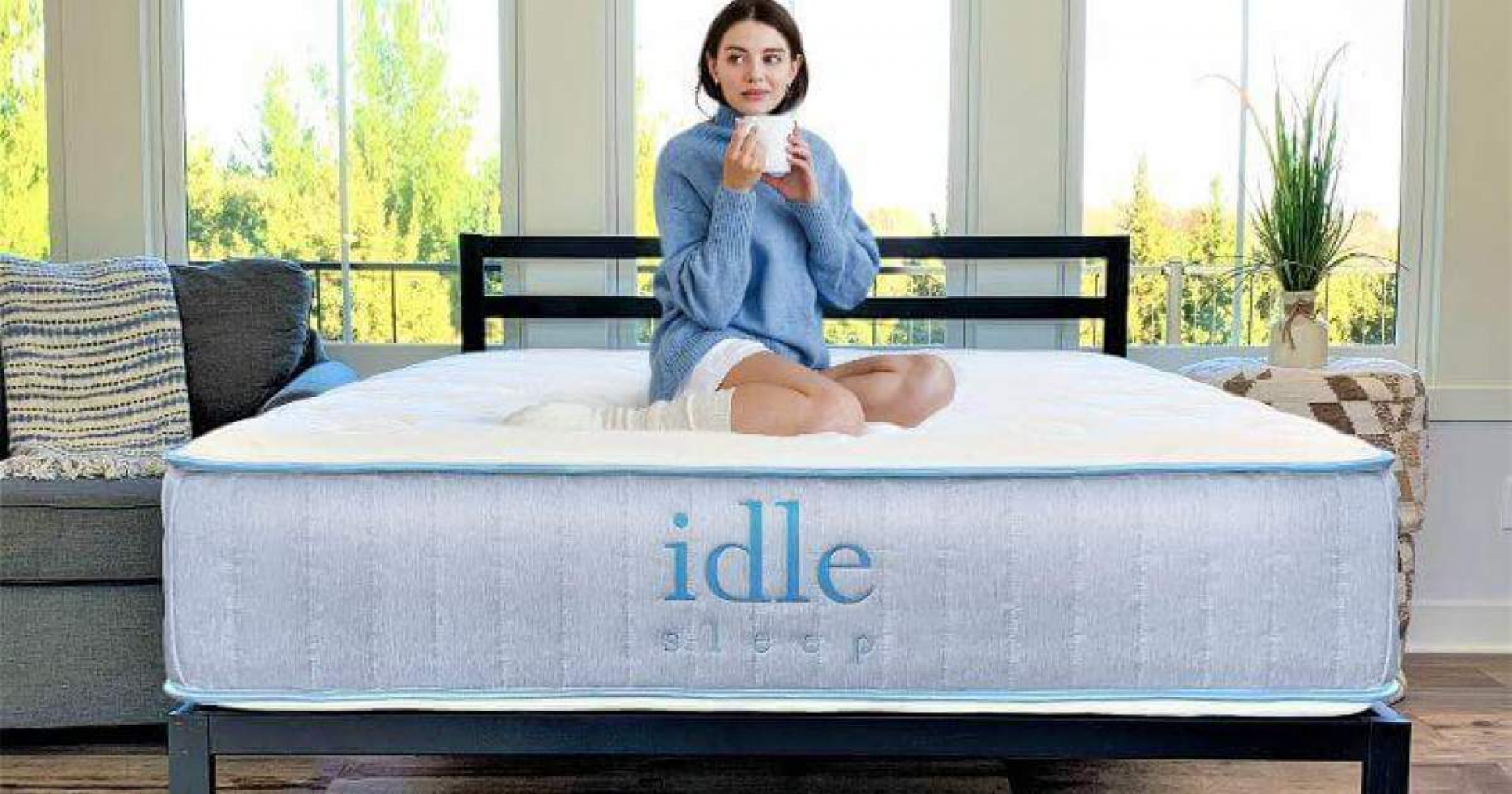 Idle Hybrid is the leading brand in double-sided and flippable mattresses. Looking at their newest release, it's easy to see why. The company has spent years developing a superior mattress that offers the best of both worlds, making it the perfect sleep solution for couples.
If you're looking for a combination of coils and foam, the Idle Hybrid mattress is a reliable option. And if you're not sure, the manufacturer offers an 18-month sleep trial to help you decide.


The Idle Hybrid Mattress strikes a perfect balance of support and comfort. The manufacturer combined 400% more support from revolutionary Buoyancy Foam with 1,000 smart support coils. Their unique 2-sided design provides a comfortable, low-pressure side for sleeping and a firmer high-pressure side for sitting that feels like an office chair.
What I Like:
The combination of memory foam and springs gives you a supportive and comfortable sleep.
The manufacturer provides an unbeatable 18-month trial so that you can buy this flippable mattress with no risk.
---
The Latex for Less Latex Mattress
Best Natural Materials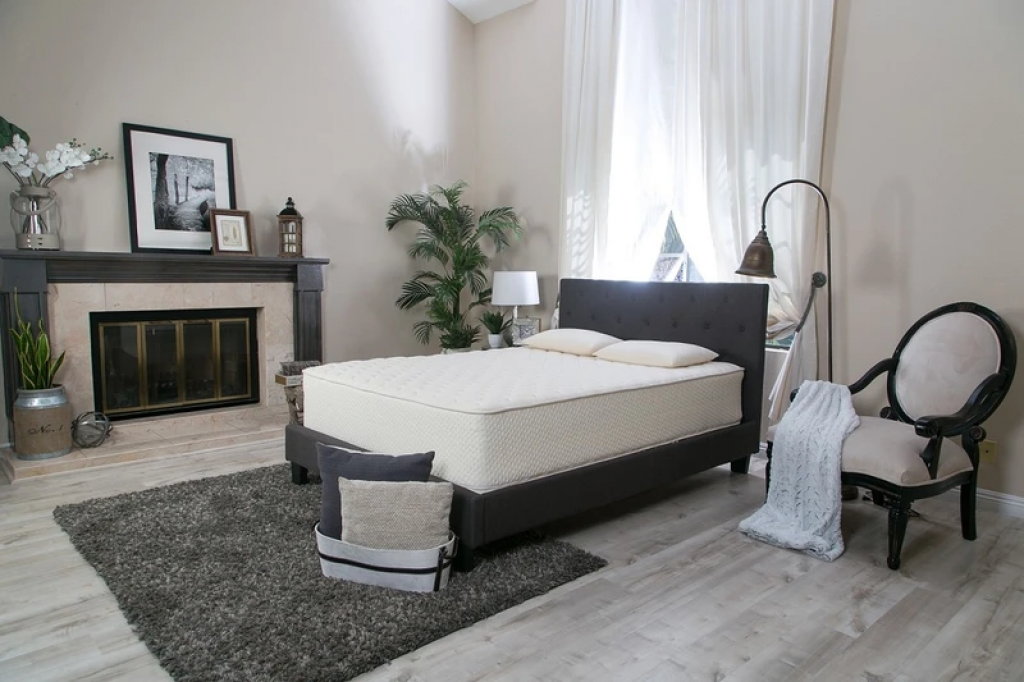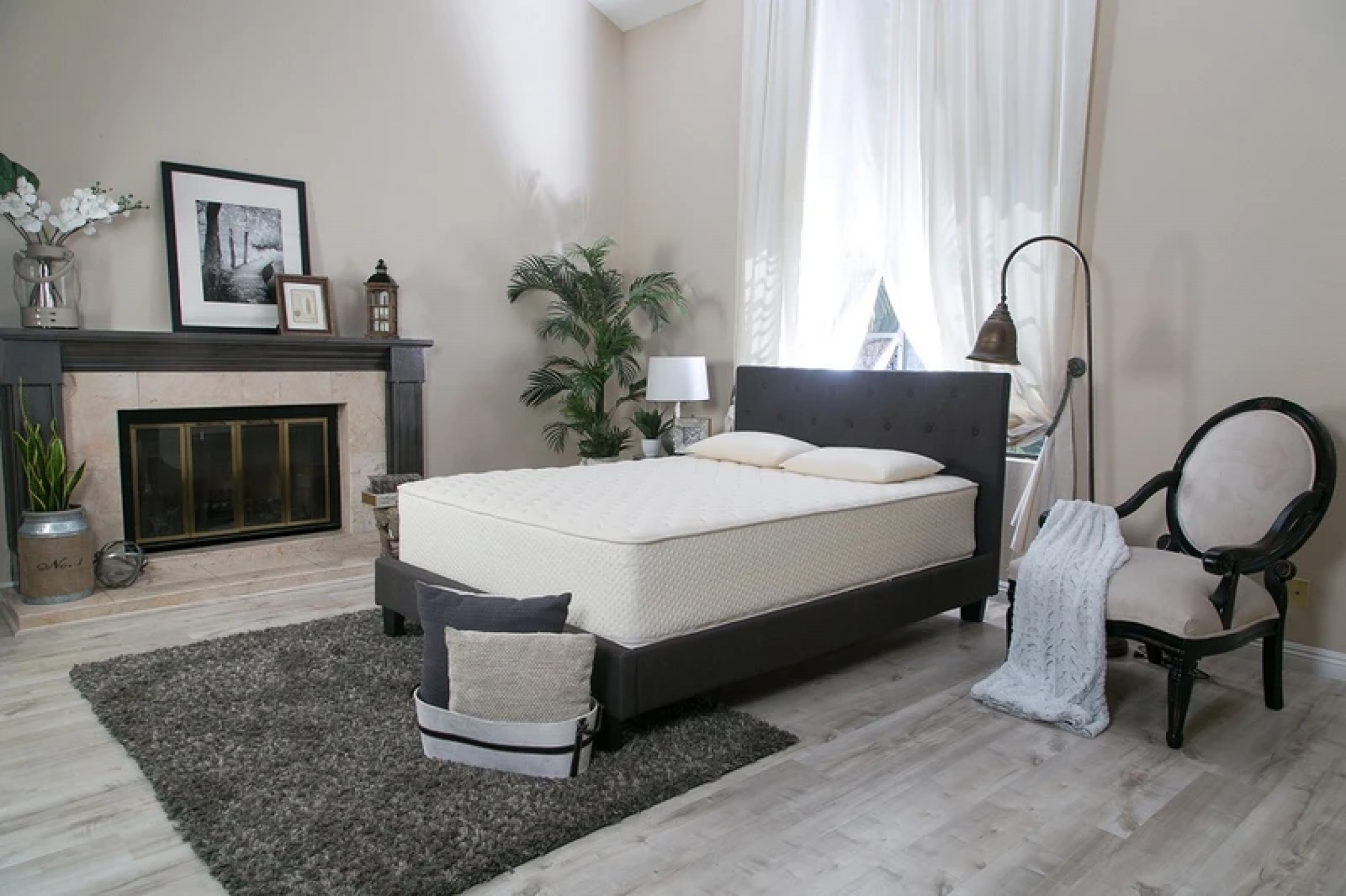 The Latex for Less Latex Mattress is one of the latest additions to the Latex for Less line of foam mattresses. This is a unique type of bed that combines two different levels of firmness into one unit.
This mattress's top layer is the same latex foam used in their other mattresses in the line. It's a top layer that is 2" thick, and it offers the plush feel that latex is known for. Yet this latex foam is firm enough that it will support your body when you're sleeping. This firm top layer is backed by 2" of soft latex foam. This material is slightly cushier than the firm latex above it. Yet, it still provides a level of firmness that will support your body for the length of the night.


Made with the finest quality 100% natural materials, this mattress will keep you comfortably cool during the summer and warm during the winter months. It also comes with a wool fire barrier, giving you comfort and peace of mind. It's a perfect choice for the modern family given its easy-to-care-for features and comes with a 120 night home trial.
What I Like:
The Latex for Less mattress is perfect for anyone with allergies since it is naturally hypoallergenic and resistant to dust mites and common bed bugs.
It also provides a firm and supportive sleeping surface that will ensure a restful night's sleep night after night.
Thanks to its dual-comfort design, this natural latex mattress is great for back sleepers, side sleepers, and stomach sleepers alike, while its organic cotton cover will keep you cool through the night.
---
Brooklyn Bedding Plank Mattress
Best Extra Firm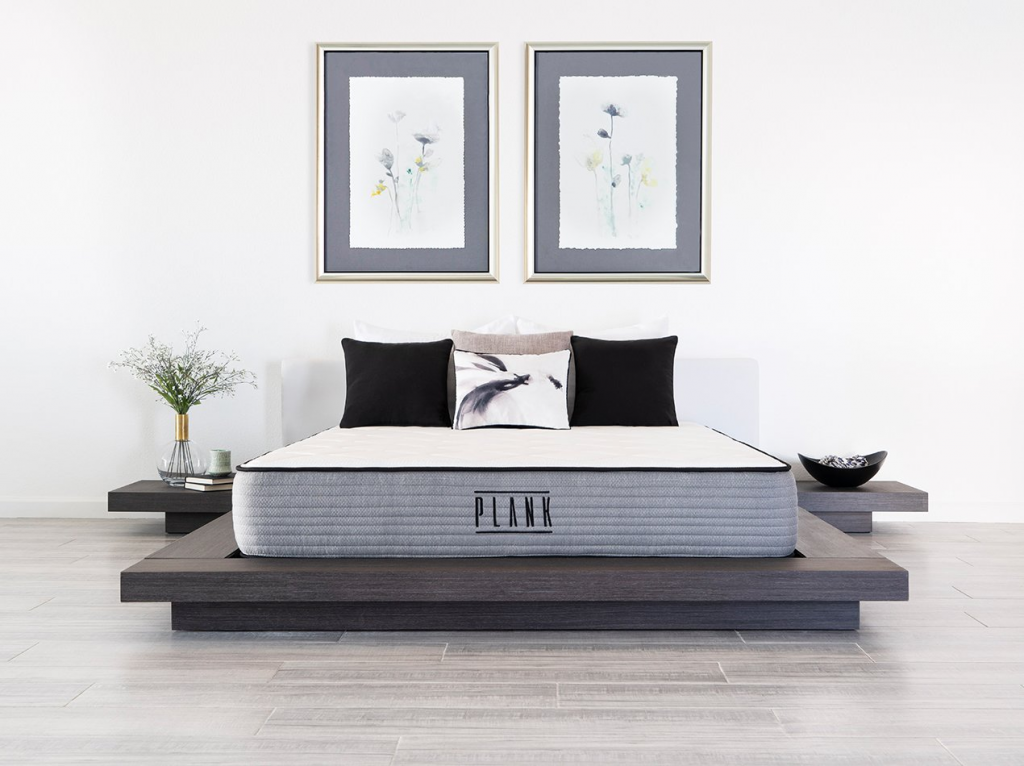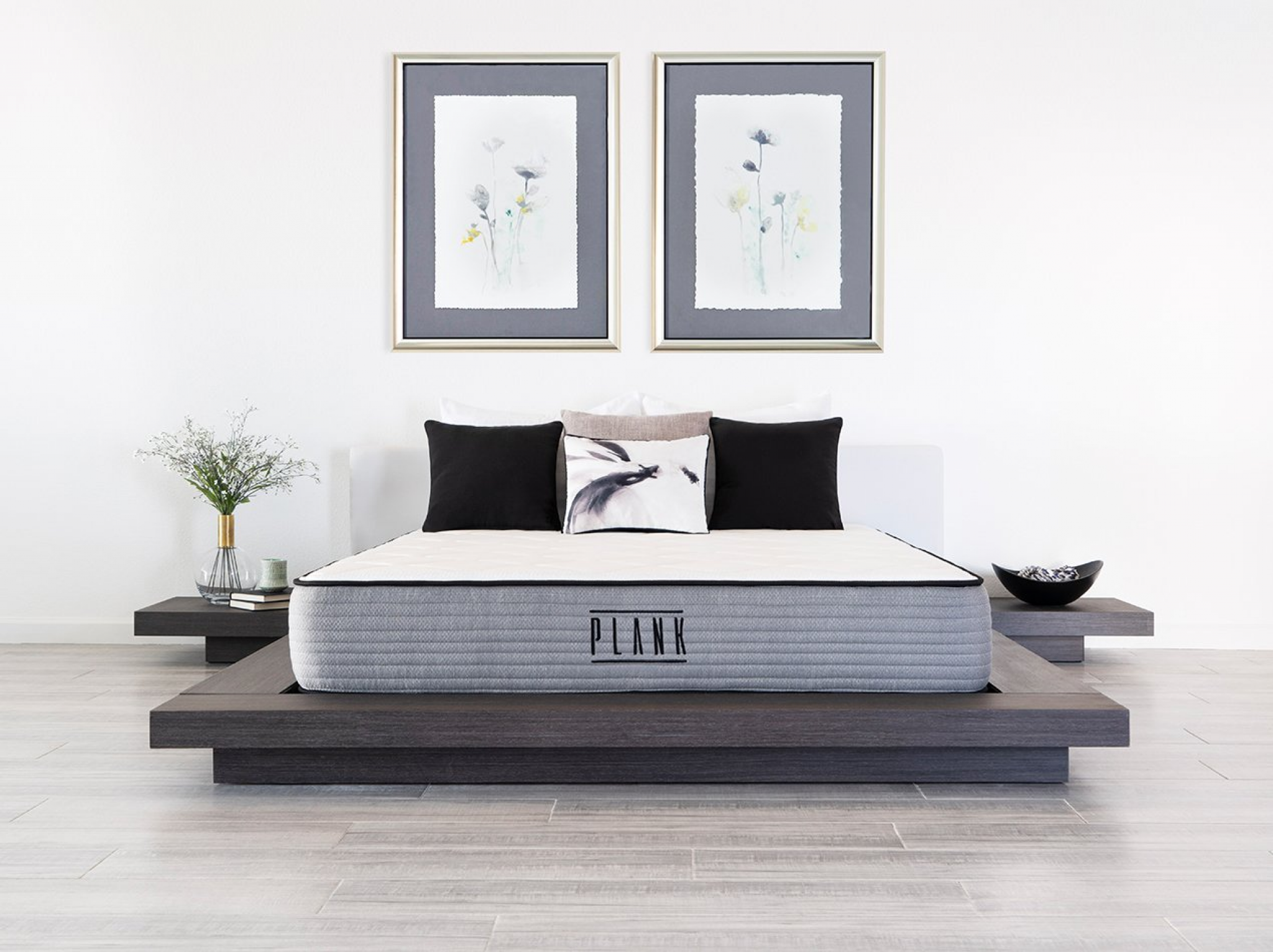 The Brooklyn Bedding Plank is a fairly new bedding product that has been making waves in the industry and is offered at a very low price when you take into account the quality of the materials used and the care that has been taken to manufacture it.
There are two sides of the bed, known as firm and soft. The soft side is recommended for people who are not confident in their back. The firm side is for the more adventurous sleepers who enjoy the sensation of a hard floor.


The Plank is a great product that is a huge step forward in the industry and represents the best value of any of the mattresses I have ever reviewed.
What I Like:
This mattress is best for sleepers who want to feel as if they are floating on top of the bed instead of sinking into it.
Brooklyn Bedding Plank Mattress suits those who're looking for a traditional style mattress with a cooling layer.
It's an affordable and eco-friendly hybrid model. It's flippable, meaning you can sleep comfortably on two different levels of firmness.
---
Best Double-Sided Mattresses Buying Guide
A mattress is one of the most important purchases you will ever make, and like with most products, you will be able to find a ton of information about mattresses online. For this reason, I created this guide to help you make your decision.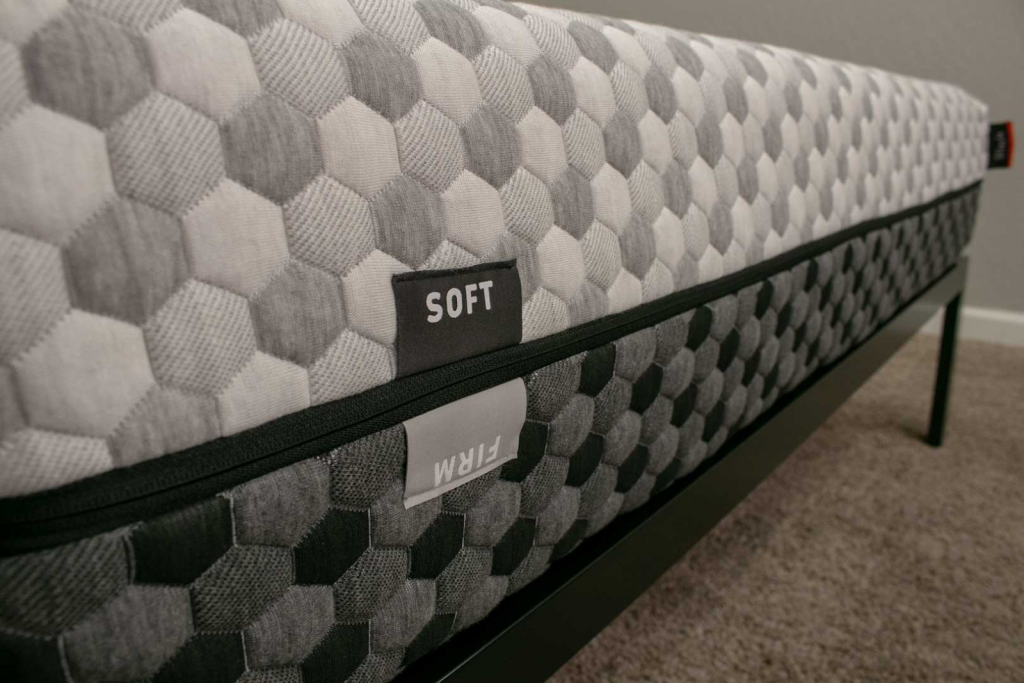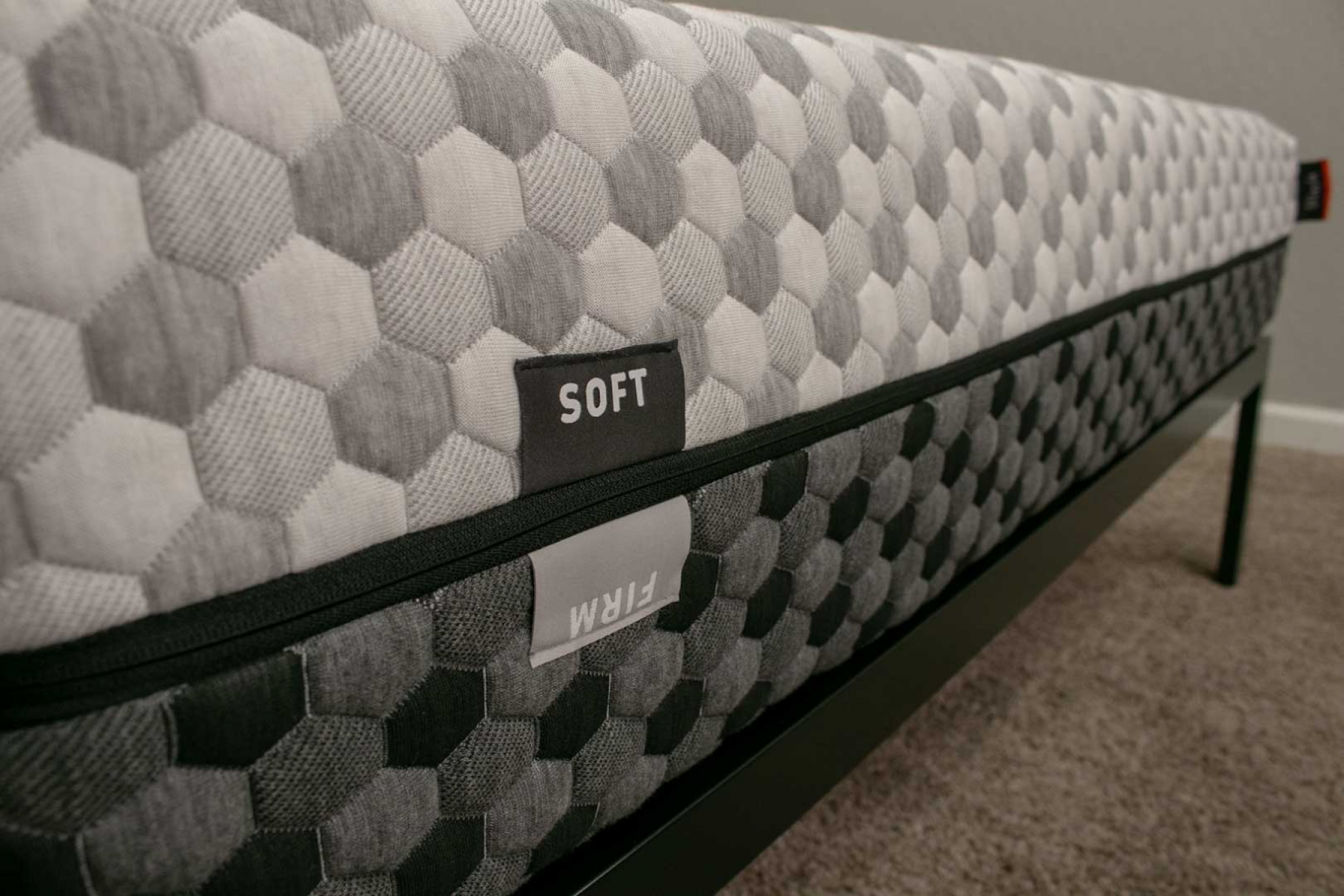 This guide is meant to help you understand the different types of mattresses, and it will provide you with all the essential information you need to make a decision.
---
Types of Flippable Mattress
Mattresses are the center of your bedroom; they are the foundation of your sleep system. A great bed will give you the support you need for a good night's sleep. Mattresses come in many different styles, including traditional innerspring, memory foam, latex, air mattress, and hybrids.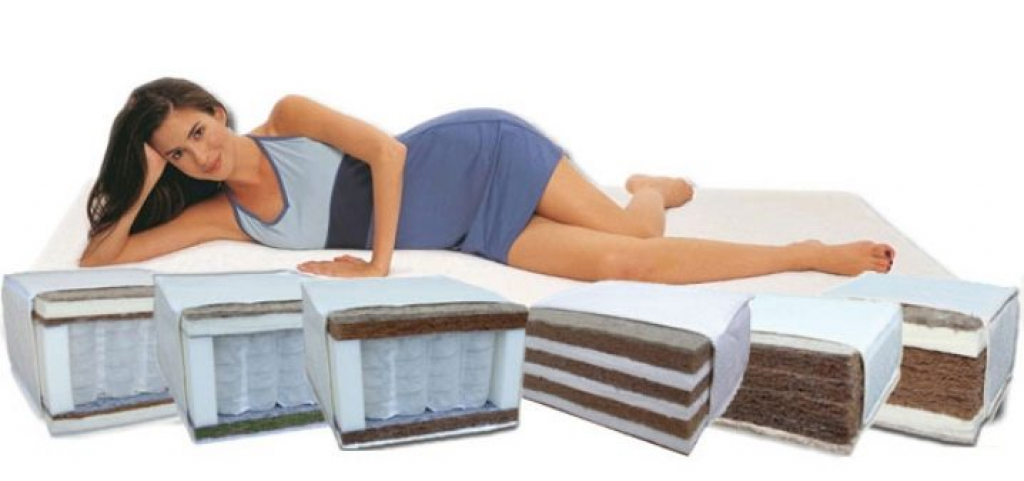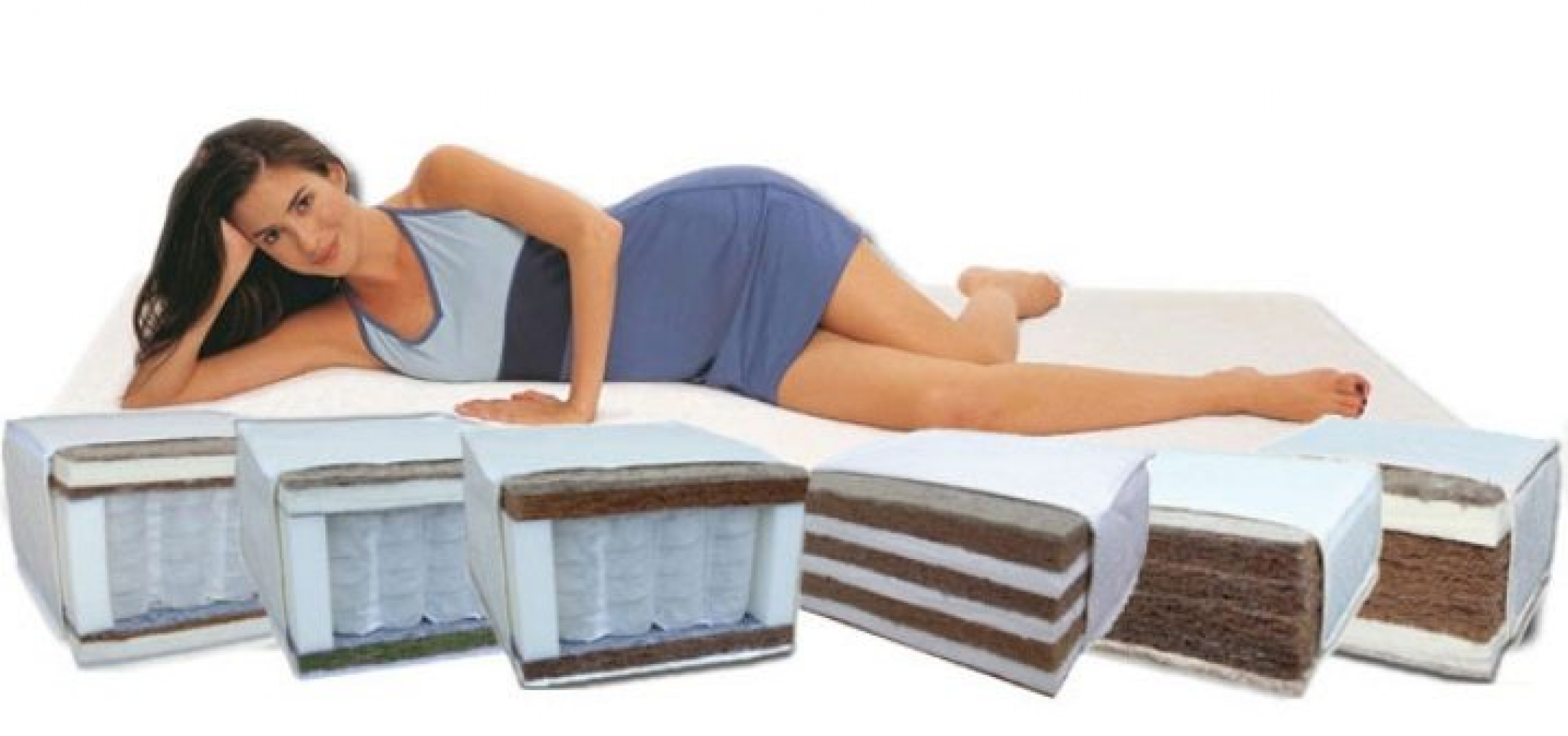 Hybrid
Hybrid mattresses are a growing category in the mattress industry. It combines the firmness of an innerspring mattress with the comfort and cooling of a memory foam mattress. Besides, the comfort layer can contain not only foam but micro-coils, cotton, wool, latex, etc.
Innerspring
An innerspring mattress is made of springs inside of a fabric or vinyl cover. The springs give the bed its support and shape; the fabric or vinyl cover protects the springs from dust and liquid and allows the mattress to fit into a box spring for storage. Beds are available in a variety of comfort levels, with the firm being the most common.
The mattress's firmness depends on the density of springs: the more compact the springs are, the more firm the mattress. Innerspring mattresses are often a part of a box spring system, where they can be flipped and rotated to extend their life.
Latex
There are many different types of mattresses available on the market today. However, one of the most popular mattress types is the flippable latex mattress. This is a mattress that is made out of latex.
The latex in the mattress can be flipped over after a certain amount of time. By doing this, the bed can remain comfortable for an extended period.
Foam
You've likely heard of foam mattresses, and you might even have tried or seen one before. They are made from a mixture of foam and latex and have become increasingly popular in the past few years.
The foam mattress industry has been around for decades, but the flippable foam mattress is a newer concept. Foam mattresses are a good option for those who want a lot of support but don't want to lay directly on a firm material. 
---
How to Choose Double-Sided Mattress – Things to Consider
Mattresses are one of the key but often overlooked components of a healthy sleep environment – but how do you know if the bed you are considering is right for you? Here is a quick overview of some of the essential features to look for when searching for a new mattress to help you.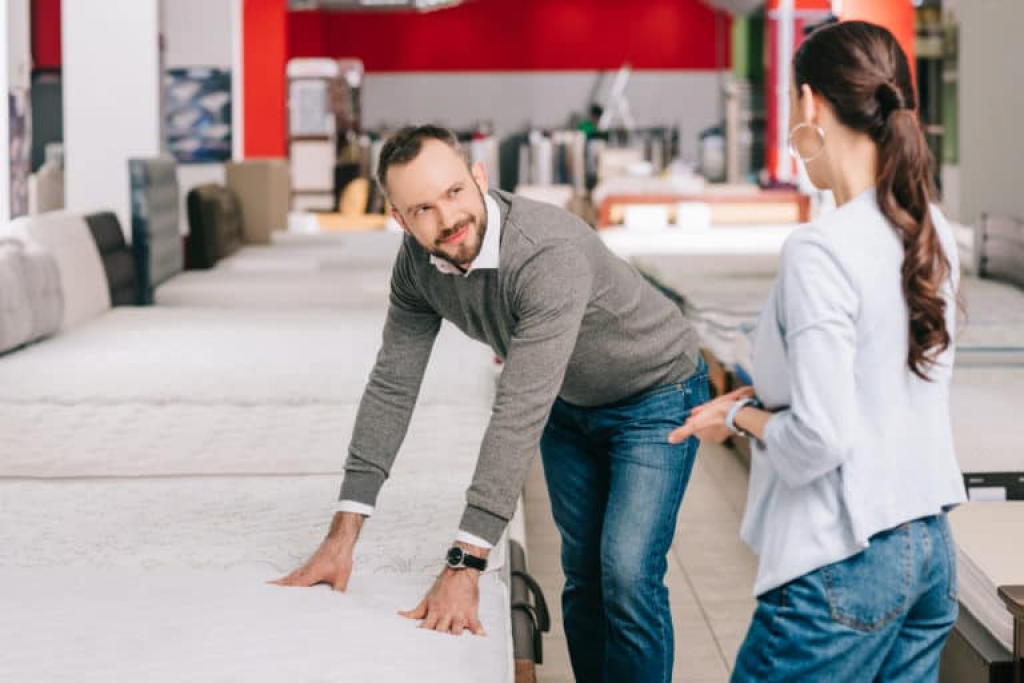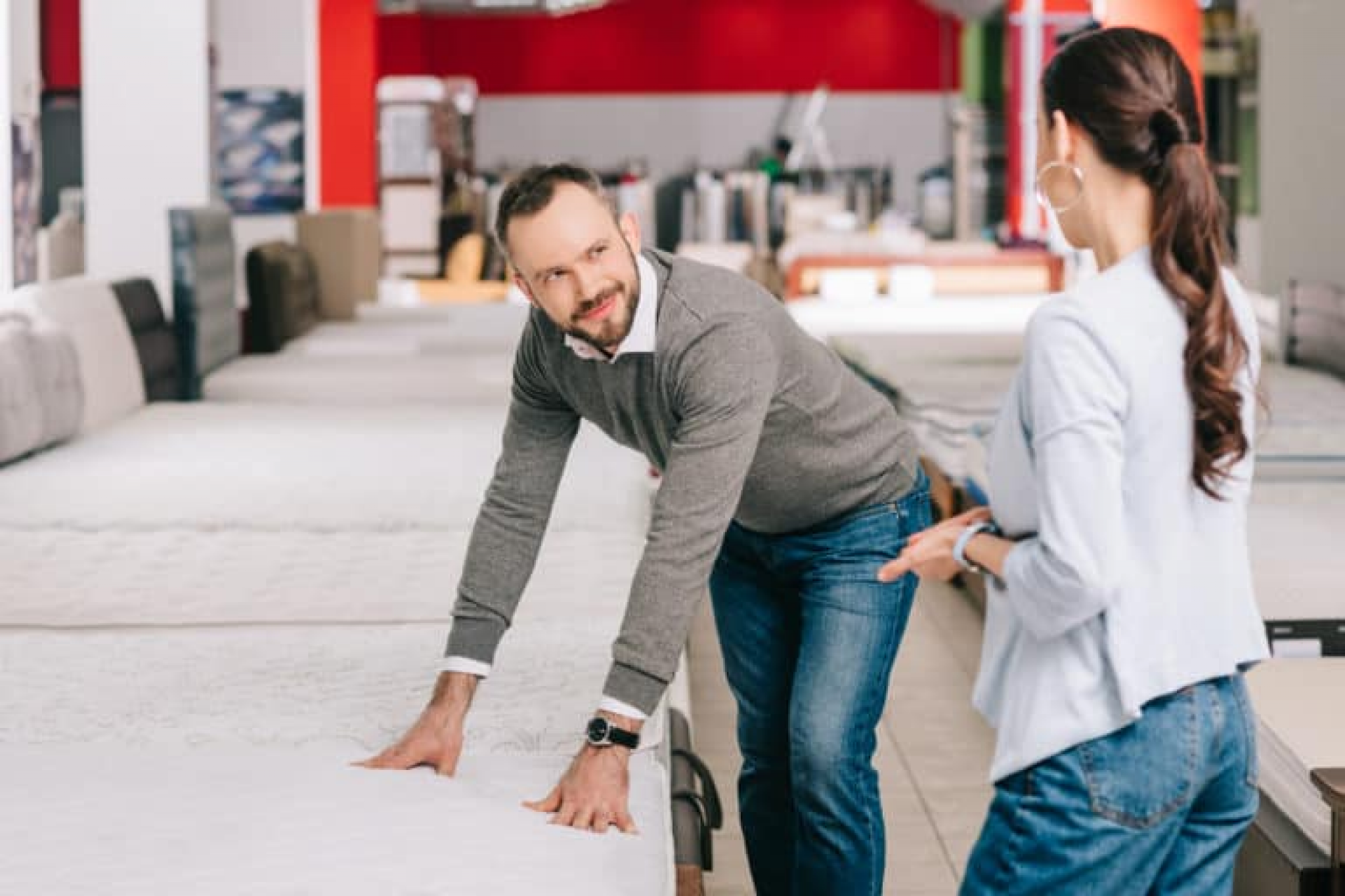 Size
You're looking for a new mattress, but how do you decide which one is best for you? Your bed's size is an important factor in how comfortable you are and whether you have space for it. You'll need to consider your budget, the size of your bedroom, and your sleeping habits. A queen-size mattress is the most common type, but you may also need to consider a king or even a twin mattress.
Mattress Height and Weight Considerations
If you are buying a new mattress, you should also be aware of the mattress height and weight considerations. Each bed is a little different, so you should always follow the manufacturers' guidelines. The most notable thing about mattresses is the density of the foam. They have different types of foam, but density is the most important. The higher the thickness of the foam, the more durable it is, but the heavier it will be.
I recommend purchasing a thicker mattress to help spread the weight of larger bodies out and being wary of purchasing a mattress that is too heavy to move on your own.
Support
Many different mattress options are made from other materials, with varying levels of firmness and different feels. The same is true for the body support of a flippable mattress.
A mattress with a body support system controls the natural alignment of the spine and the head and neck, providing a proper spinal alignment for a good night's sleep.
Flipping Frequency
Mattress flipping is when you turn your mattress over so that the bed wears evenly over time. A mattress flips at least once a year, but it seems very rare. Usually, the mattress flipping frequency is about twice a year. However, you can find out more information in the directions for your mattress manufacturer.
Firmness
When we think about mattress firmness, we automatically think about a mattress that's too soft. Most people find that they sleep better on a slightly firmer bed. A firmer mattress can help you get a better night's sleep. A mattress that's too soft will often cause you to feel pressure points, resulting in pressure-point pain.
Most sleepers prefer medium to medium-firm ratings, somewhere between 5 and 7 out of 10.
Trial Period
Mattress trial periods are more common than ever before, with consumers becoming more discerning about which mattresses they choose. As online mattress sales have gained popularity, manufacturers have started including trial periods to attract and retain customers.
Some manufacturers offer a 100-day or even 180-day trial period, but some can offer their buyers a 1-year testing period.
---
FAQ
What is a flippable mattress?
A flippable mattress is one that can be easily flipped from one side to the other in order to extend the life of the mattress and provide a different sleeping surface. 
What are the benefits of using a flippable mattress?
The main benefit of using a flippable mattress is that it can extend the life of the mattress by offering two distinct sleeping surfaces – one on each side. This can be especially helpful for couples who may have different preferences and can alternately use each side. 
What is the difference between a flippable mattress and a firm mattress?
A flippable mattress is typically a dual-sided design, with a different feeling of firmness on each side. A firm mattress is simply a mattress that is designed to be firmer than a regular mattress. 
Are flippable mattresses more expensive than traditional mattresses?
Generally, yes, flippable mattresses are more expensive than traditional mattresses because they are designed to be more durable and provide two distinct sleeping surfaces.
What is the best way to decide between a flippable mattress and a traditional mattress?
The best way to decide between a flippable mattress and a traditional mattress is to consider your individual needs and preferences. Think about whether you need the extra support that a firm mattress provides or if the ability to switch between sleeping surfaces appeals to you more.
Are flippable mattresses good for couples?
Yes, flippable mattresses can be a great option for couples who have different preferences when it comes to sleeping surfaces. With the ability to flip the mattress, each person can experience their preferred sleeping surface.
Can you use a flippable mattress on both sides?
Yes, you can use a flippable mattress on both sides. This allows you to switch between the two sides in order to extend the life of the mattress and provide a different sleeping surface.
Are flippable mattresses better for people with allergies?
Flippable mattresses can be beneficial for people with allergies because they are designed to be more durable and can be flipped frequently in order to keep the sleeping surface clean.
Are flippable mattresses better for people with back pain?
While flippable mattresses can be beneficial for those with back pain, it is important to consider your individual needs and preferences. A firm mattress may be a better option for those who need additional support.
Is it easy to flip a flippable mattress?
Yes, flippable mattresses are designed to be lightweight and easy to flip. Most have handles attached to the sides in order to facilitate the flipping process.
---
The Bottom Line
So you reached the end of our flippable mattress review and have to say you're a lot more educated now than were at the start. You've learned that many factors should be taken into consideration when purchasing a mattress.
I have researched for you, read all the reviews, looked at all the models, compared them all, and come up with the top five picks of the best flippable mattresses.
Hope you get enough information about the best flippable mattress to choose from and what to consider while purchasing.