Brief: Best Therapeutic Mattresses
Overview of Therapeutic Mattresses:

Aimed at alleviating pains and disabilities like arthritis and hip pain.
Provide comfort and improved sleep quality for individuals with specific health needs.

Top 5 Therapeutic Mattresses:

The DreamCloud – Luxury Hybrid Mattress: Best overall, reduces motion transfer, gel memory foam, 365-night trial, lifetime warranty.
Saatva Classic Mattress: Best spine support, plush, breathable, responsive coils, hypoallergenic memory foam.
Tempur-ProAdapt Mattress: Best for pressure relief, improved motion absorption, cool-to-touch, 90-night trial.
The Nectar Memory Foam Mattress: Best value, Quilted Cool Cover, 365-night trial, Forever Warranty.
Cocoon By Sealy Chill Memory Foam Mattress: Best cooling mattress, premium stretch-knit cover with phase change material, Cooling Cover technology.

Therapeutic Mattress Types:

Memory Foam: Popular for comfort and support, varying densities for firmness levels.
Latex Mattress: Flexible and soft, providing comfort.
Innerspring Mattress: Offers substantial support, less ideal for softer mattress preferences.
Hybrid Mattress: Combines various materials for support and comfort.
Air Mattress: Uses air chambers for cushioning.
Adjustable Beds: Allows customization of bed sections for comfort.

Therapeutic Mattresses for Specific Needs:

Arthritis: Firm yet supportive, excellent pressure relief.
Back Pain: Conforms to spine, minimizes pressure on joints.
Shoulder Pain: Supports shoulders and upper back without undue pressure.
Sleeper Types: Different mattresses for back, side, and stomach sleepers.

Buying Guide:

Size, Type, Sleeping Position: Essential factors to consider based on individual needs.
Motion Isolation, Edge Support: Important for shared beds.

FAQs:

Therapeutic mattresses are vital for back pain relief.
Designed differently to cater to specific health needs.
Generally more expensive due to specialized construction.
Firmness, support, and frame compatibility are key considerations.

Conclusion:

Therapeutic mattresses are essential for improved sleep and comfort for individuals with specific health conditions.
Buyers should consider various factors to choose the right therapeutic mattress.
Many people have experienced a diverse range of pains and disabilities in their lives. This includes everything from arthritis to hip pain. These individuals are always looking for new ways to feel better and be more comfortable.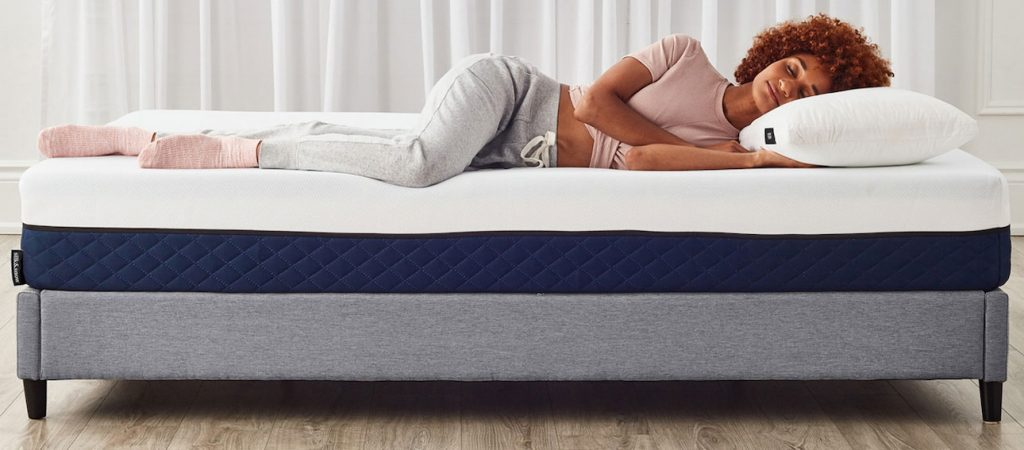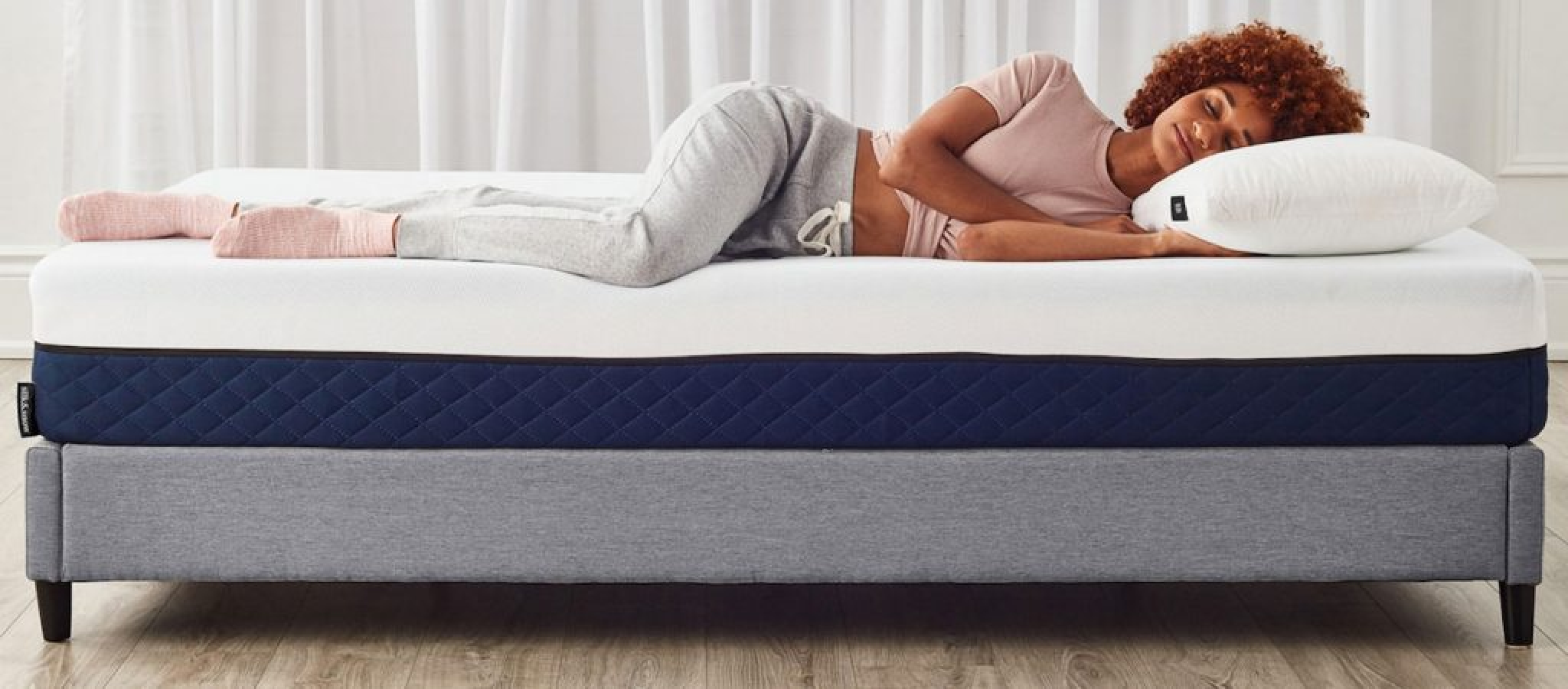 One solution many people are turning to is a therapeutic mattress. In this guide, I will provide you with some helpful tips on what you should look for when buying such a mattress to suit your specific needs perfectly!
---
Top 5 Best Therapeutic Mattresses
#1
The DreamCloud – Luxury Hybrid Mattress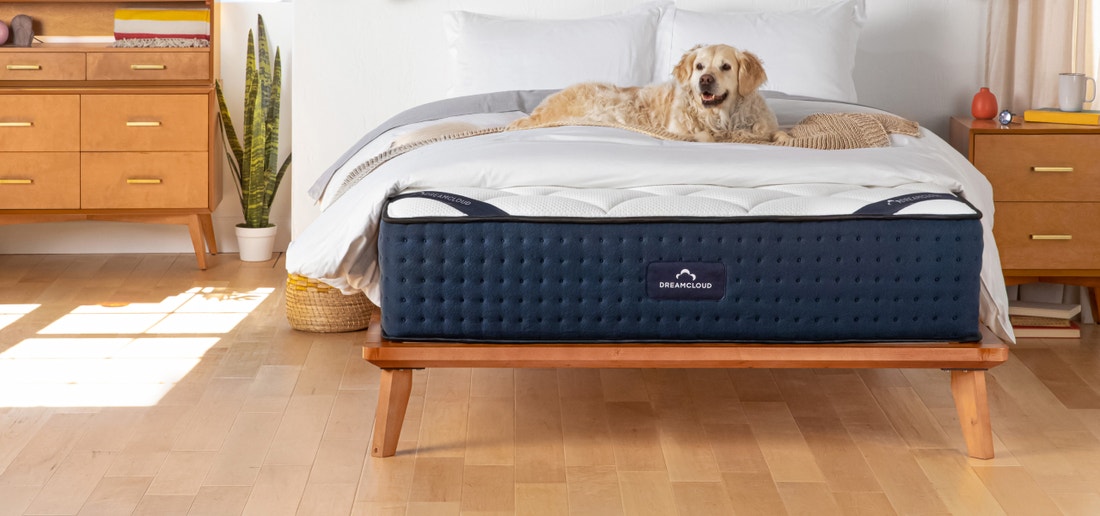 Get $599 Of Savings ($200 Off + $399 Of Accessories)
DreamCloud is one of the best mattresses for couples because the supportive foam layer reduces feeling any movements.

Gel memory foam helps relieve your pressure points and provides your body where you need support the most.

DreamCloud is a direct-to-consumer mattress company.
Trial period: 365-Night Trial

Warranty: Lifetime Warranty dreamcloud/icons/value-props/icon-shipping.svg

Shipping:


Firmness:
Free Shipping & Return

Price range: $$$$

Type: Hybrid
---
Best Therapeutic Mattresses Reviews
The DreamCloud Luxury Hybrid Mattress
Best Overall
DreamCloud is a luxury hybrid mattress that redefines comfort and support. The 5 layers of this mattress combine to provide the best sleep surface ever created.
Every layer is designed to offer a different level of support and pushback, so you get the best pressure-relief and plush feel for whatever your preferences happen to be! You'll truly wake up feeling refreshed each morning.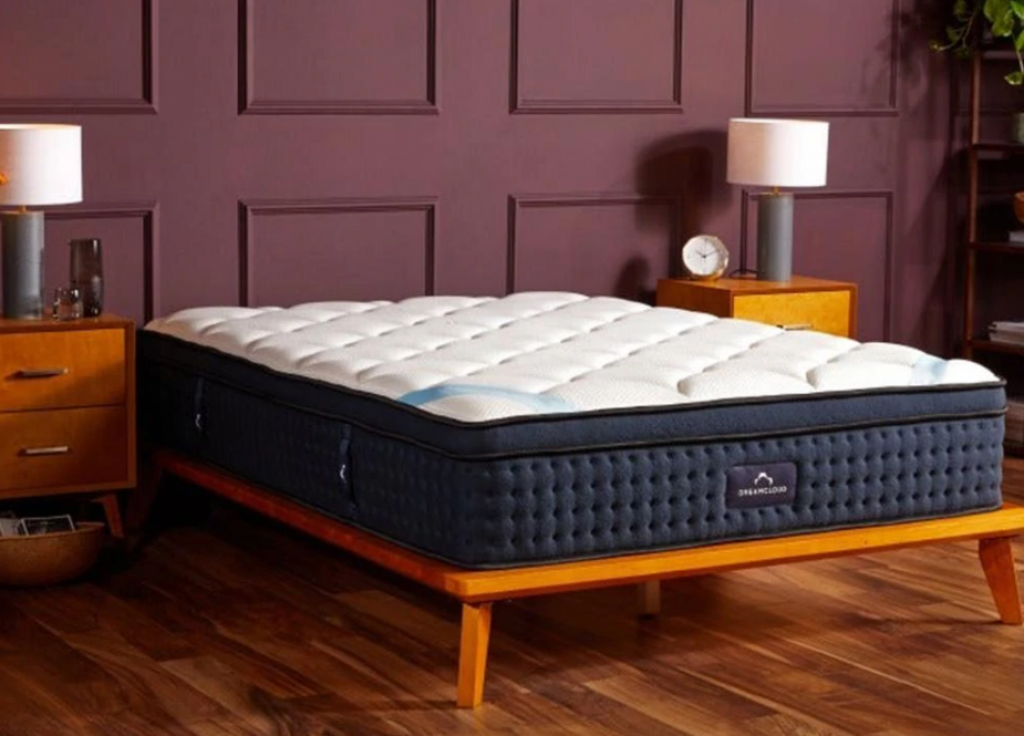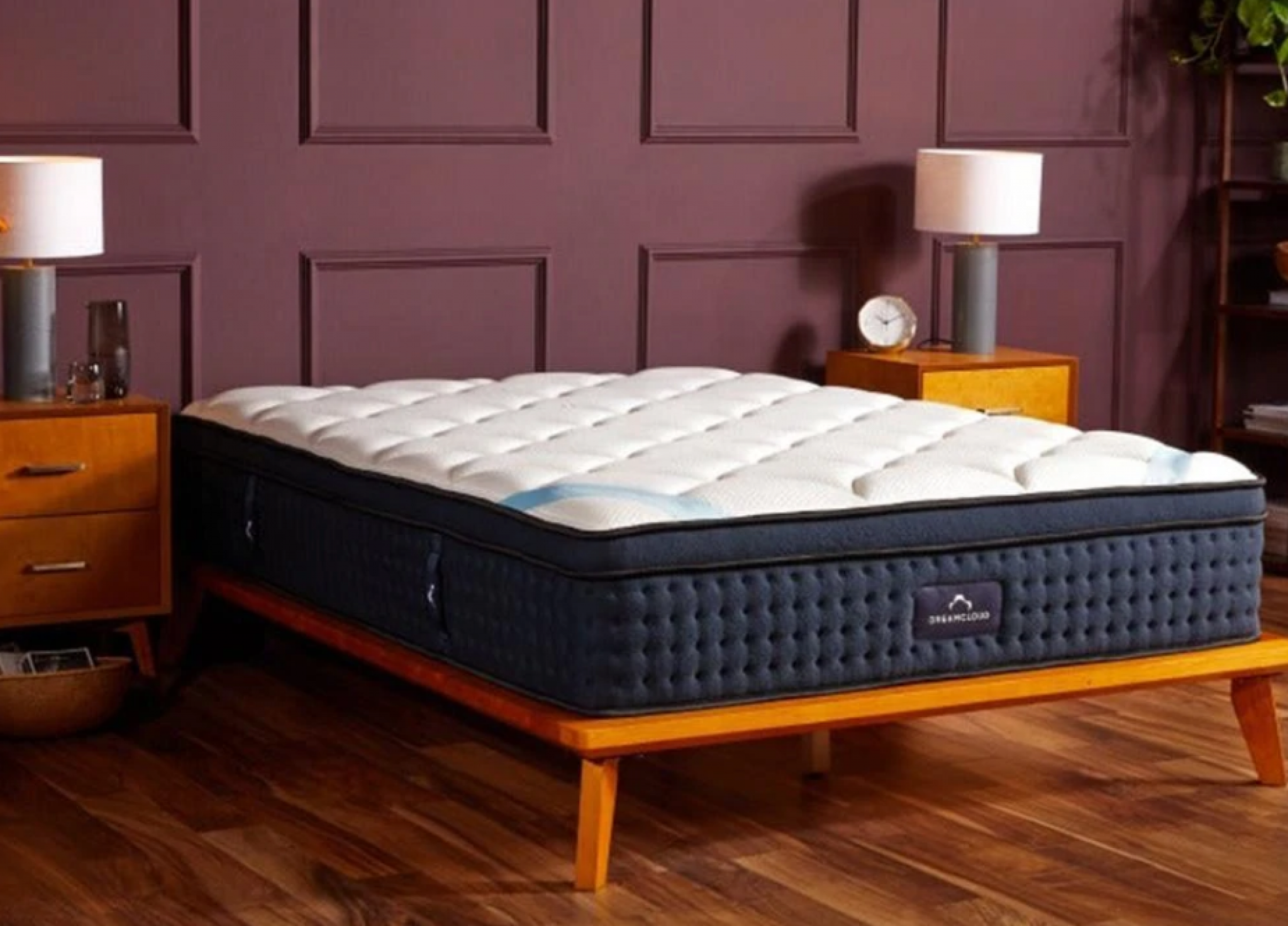 Built with DreamCloud's stay-put technology doesn't produce any motion transfer – excellent if you're sleeping next to someone who moves around a lot in their sleep. Pressure relief gel memory foam has the perfect balance of softness and firmness, so you get the support you need without sacrificing that cool-to-the-touch feeling.
Finally, DreamCloud has a reactive cooling system to keep temperatures down as needed. Nothing can ruin your sleep faster than too much heat, and DreamCloud keeps you comfortable night after night.


Most mattress companies offer a 15-year warranty, but DreamCloud goes above and beyond by providing a lifetime warranty. That's because they're so confident in their mattress that they stand by it no matter what.
If you find something wrong with the construction of your mattress, then you don't have to worry about anything because DreamCloud will replace or repair it for absolutely free forever! In an industry full of gimmicks and fads, it's refreshing to see such a strong commitment to customer satisfaction from a reputable company like DreamCloud.
What I Like
Motion transfer reduction. DreamCloud is one of the best mattresses for couples because it reduces motion transfer by 95%.
Free returns/exchanges and lifetime warranty. DreamCloud offers free returns and free exchanges on any mattress they sell. They'll even make repairs free of charge if the problem is their fault.
DreamCloud is a direct-to-consumer mattress company, so they go to great lengths to provide excellent service for all of their customers without the need for middlemen.
---
Saatva Classic Mattress
Best Spine Support
When you're ready to upgrade your mattress, Saatva has the perfect solution. The Saatva Classic Mattress is both plush and breathable, with coils that are responsive to individual movement. You'll get a sleep surface that's enhanced with back support for extra relief from aches and pains caused by bad posture during the day.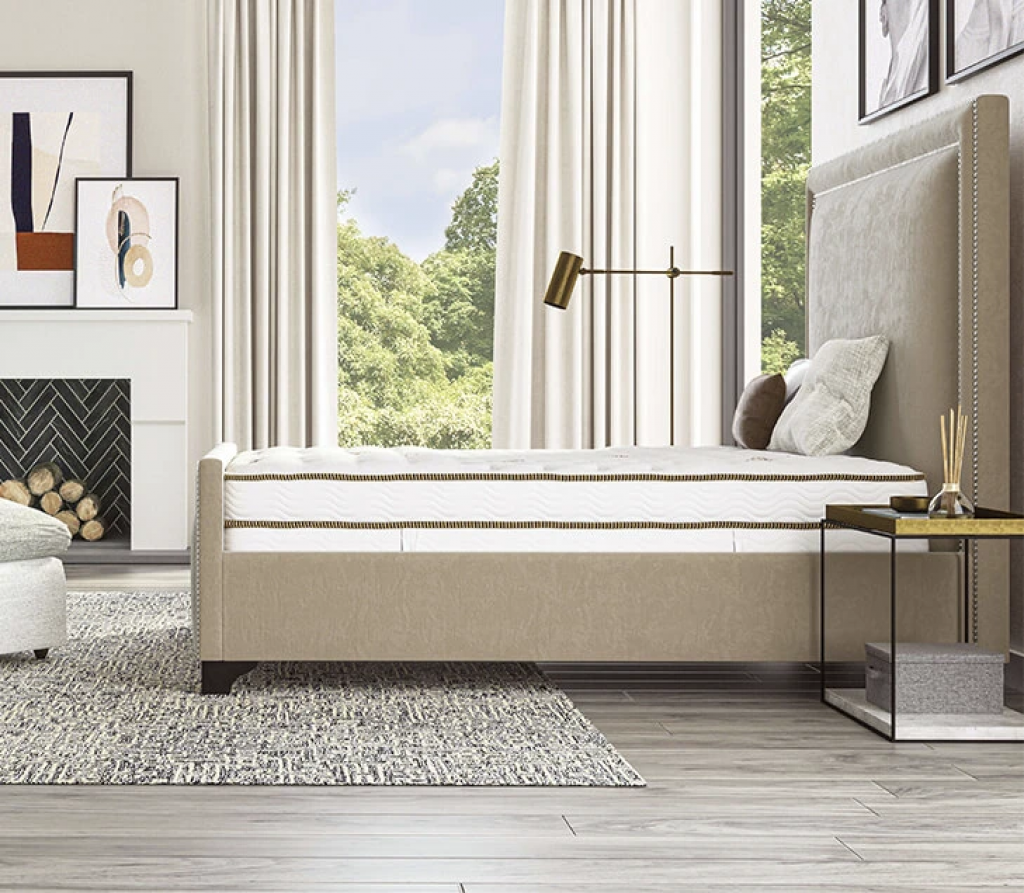 Saatva's luxury hybrid mattress is highly responsive to individual movement. This means that you get the plush and responsive feel of a hybrid mattress with the breathable comfort of a spring mattress. These bits of technology allow your body to relax and adjust as it moves throughout your sleep cycle, providing extra support for your back and joints.
Hypoallergenic memory foam ensures that you will have a comfortable sleep all night long, no matter what position you're in – whether on your side or your back.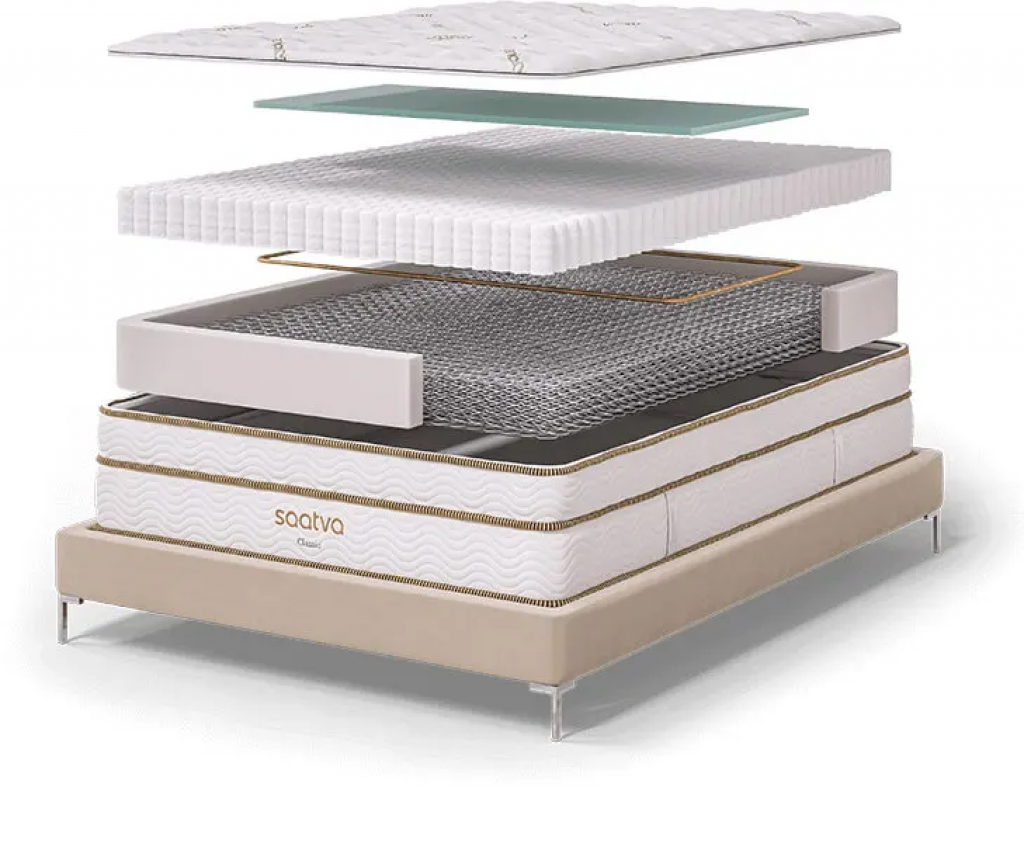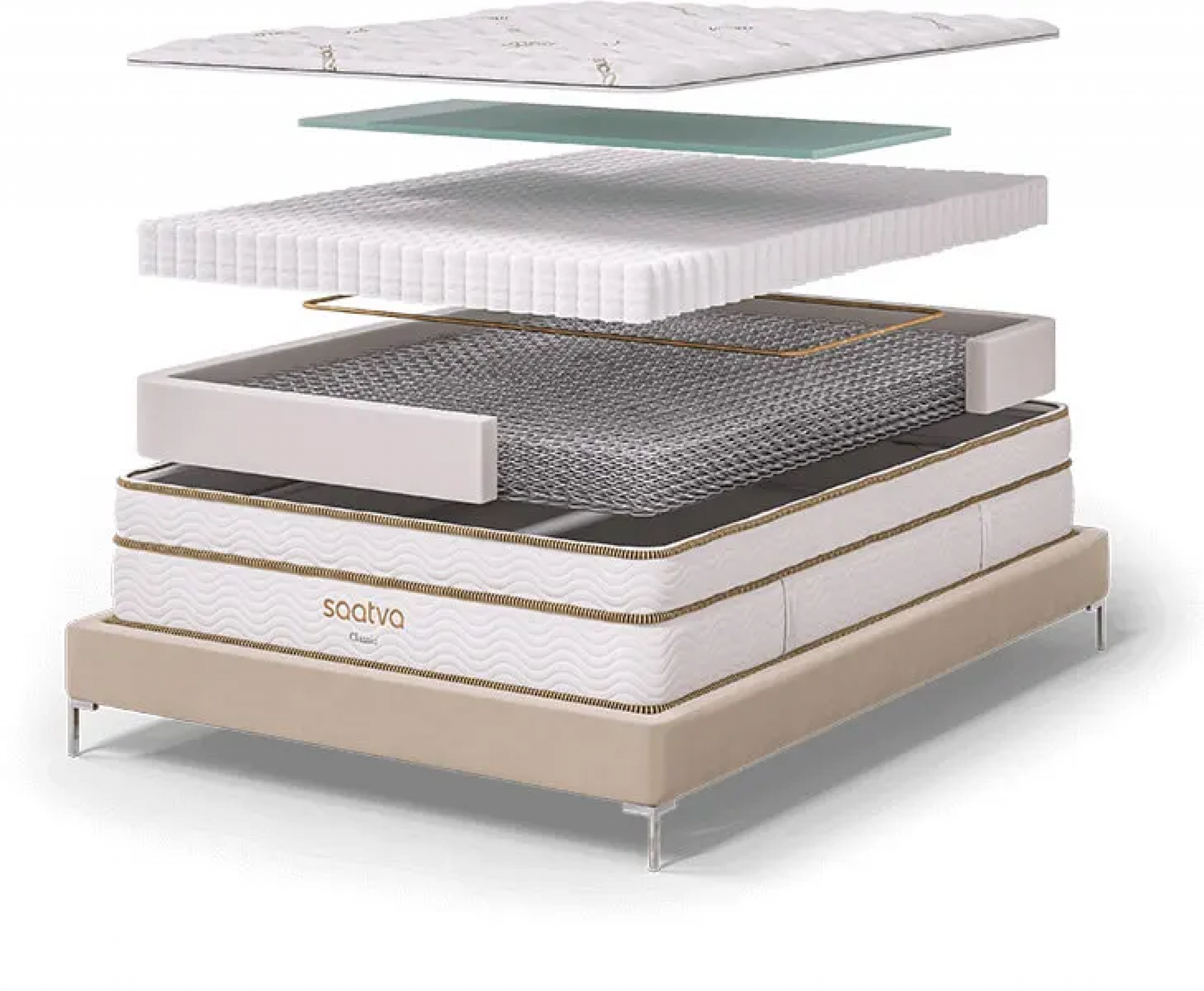 The Saatva Classic Mattress has coils that cradle the body for added support at all points throughout the night. This type of edge support is especially beneficial for those with back pain because it lifts the body at the hips and shoulders, relieving pressure and increasing comfort throughout the night.
Unique technology gives you a breathable sleep surface, which helps to keep you cool while you sleep. Saatva's hybrid mattress was designed with a custom-molded shape that fits perfectly on your hips and shoulders. Choose from several different sizes to ensure that your mattress is built to fit your frame perfectly, without any extra gaps at the sides or in the middle of the bed.
What I Like
Saatva Classic Mattress has a plush and breathable sleep surface.
Offers enhanced back support.
Has responsive coils that cradle your body.
Durable support & cooler sleep.
Hypo-allergenic memory foam.
---
Tempur-ProAdapt Mattress
Best For Pressure-Relieving
Sleeping on a new Tempur-ProAdapt mattress is an experience unlike any other. The greatly improved pressure relief and better motion absorption are easy to describe, but the complimentary features you will discover like cool-to-touch fabrics, sleep to vitality, and all-night adaptive support are something else entirely.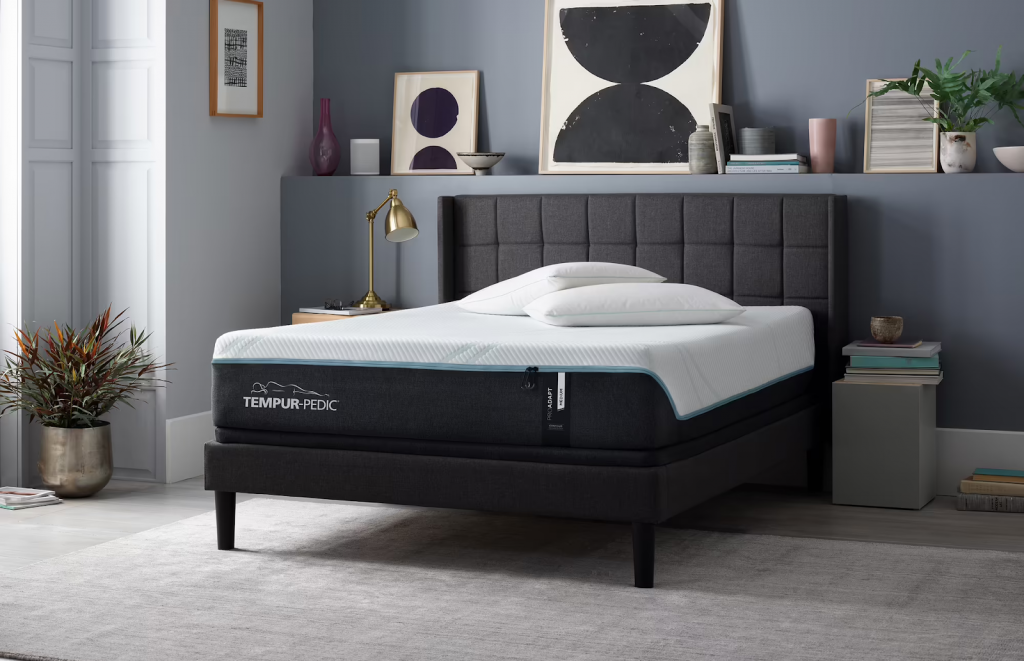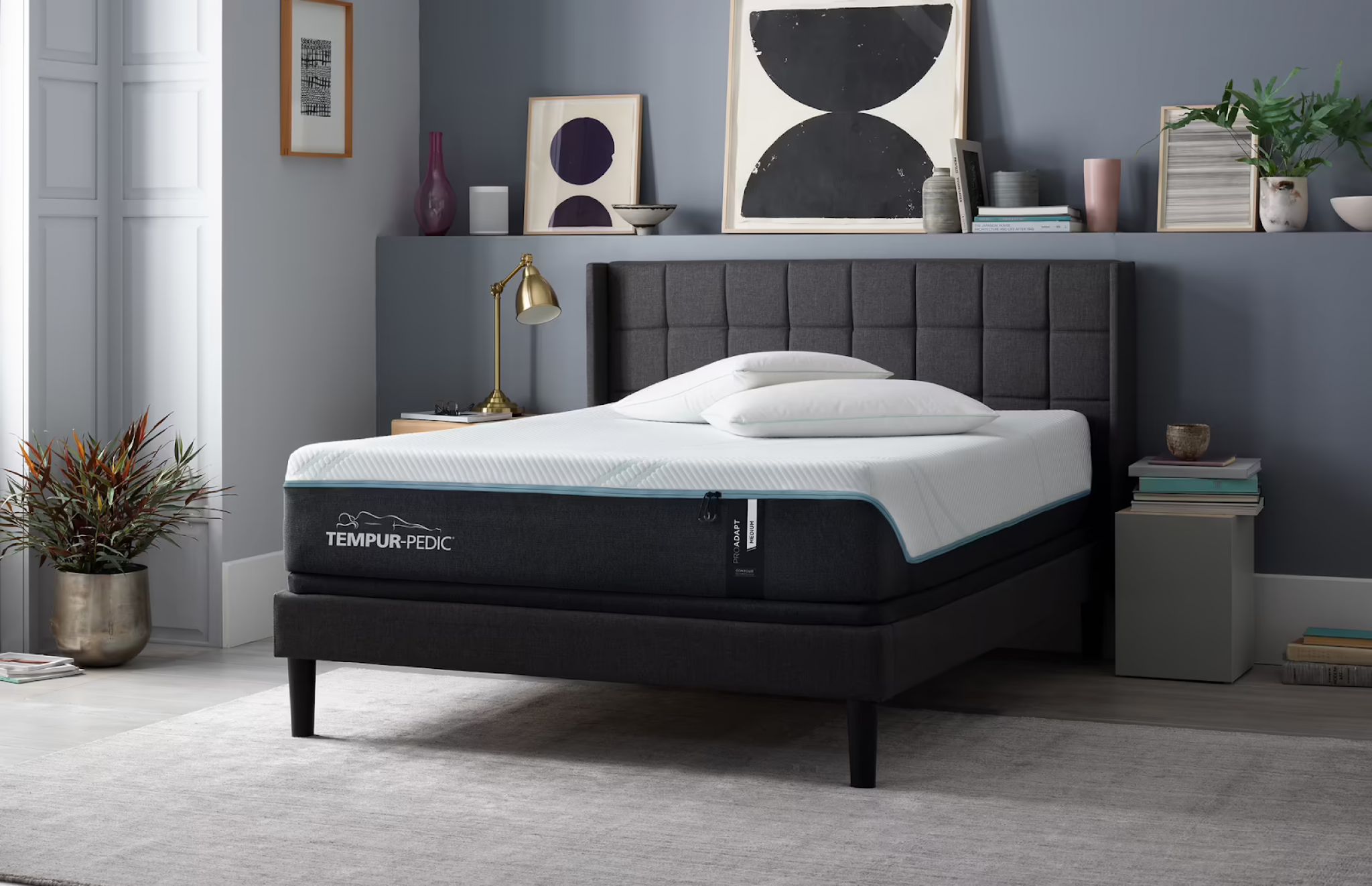 These features will make for different feelings depending on your needs and preferences that help encourage healthy sleep patterns. To top it all off, Tempur-ProAdapt has a 90-night trial, so you can be sure you'll love the performance before investing in your health and well-being!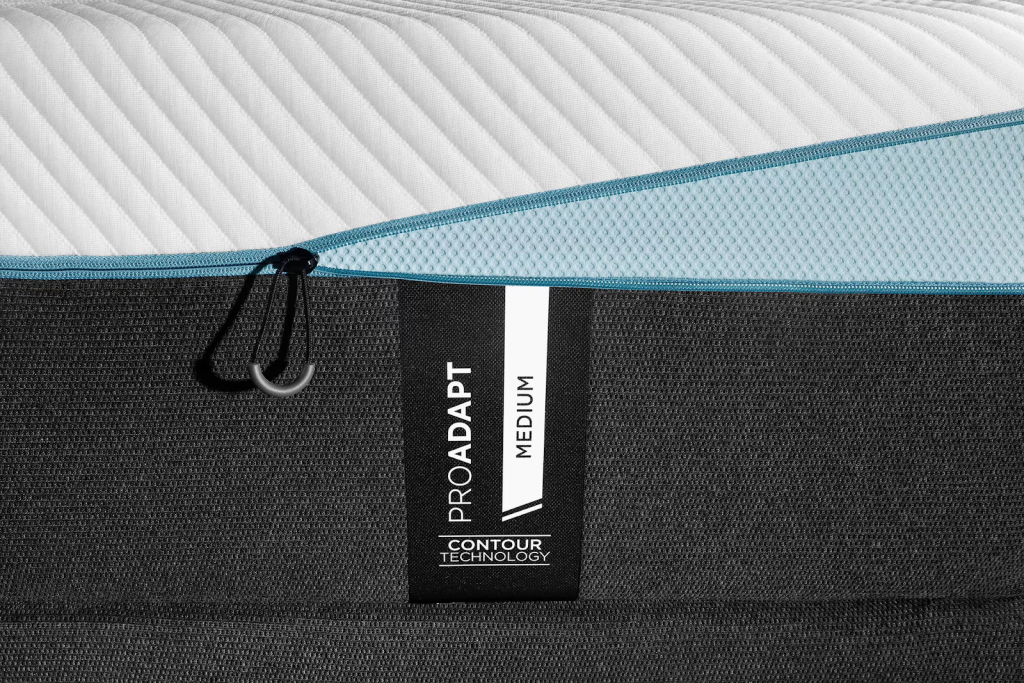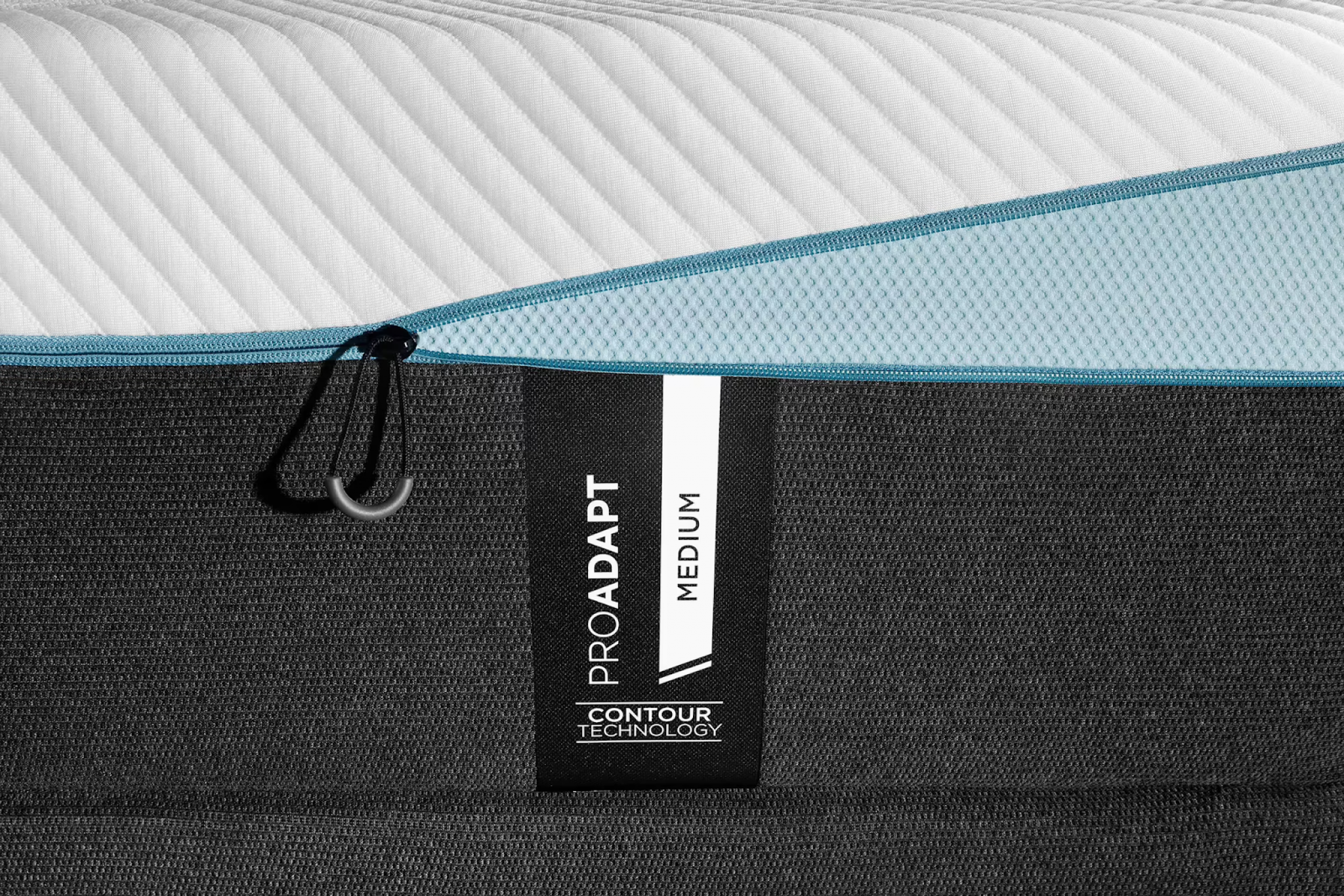 One of the features that stood out for me was the overall cool-to-touch feel and the capabilities of being able to wash the cover if needed. The more I researched this product, the more I came across a few other user reviews that stated they couldn't believe how soft their Tempur-Pedic mattress felt.
What I Like
My favorite thing about this product is the overall cool-to-touch feel. I have been sleeping on a Tempurpedic mattress for years, and I was amazed by how soft and comfortable this mattress felt.
A washable cover makes it easy to clean and freshen up your mattress's cover whenever you need to.
Very durable with a 10-year warranty on the materials and workmanship.
Motion absorption for a better night's sleep with less tossing and turning as you sleep through the night by minimizing disturbances in your sleep patterns as you sleep along with someone else nearby or even if you have pets or children at home or even live alone!
---
The Nectar Memory Foam Mattress
Best Value
Nectar is the world's first memory foam mattress that hugs your body and keeps you cool. It has five layers made of premium materials, allowing you to choose between two firmness levels.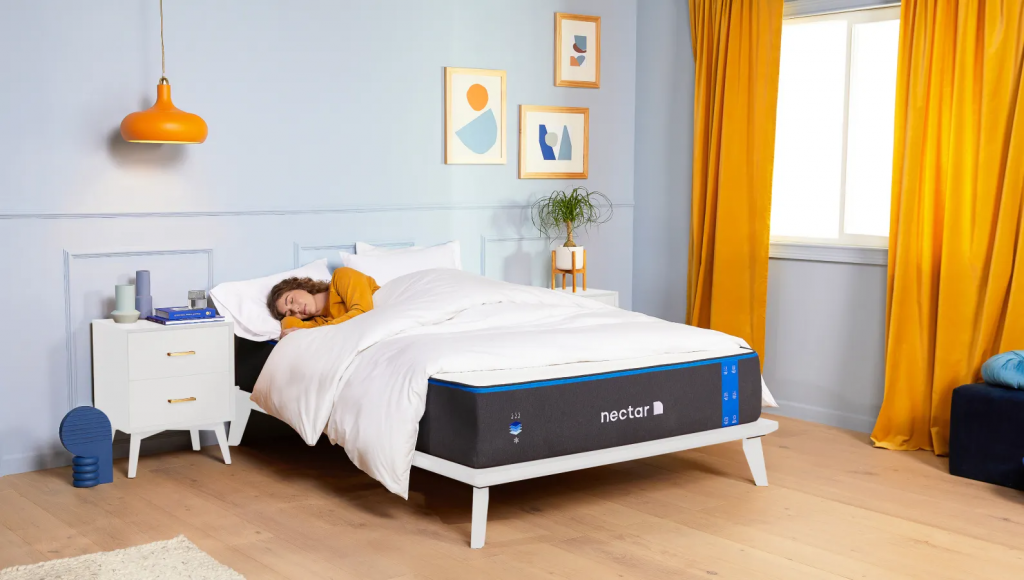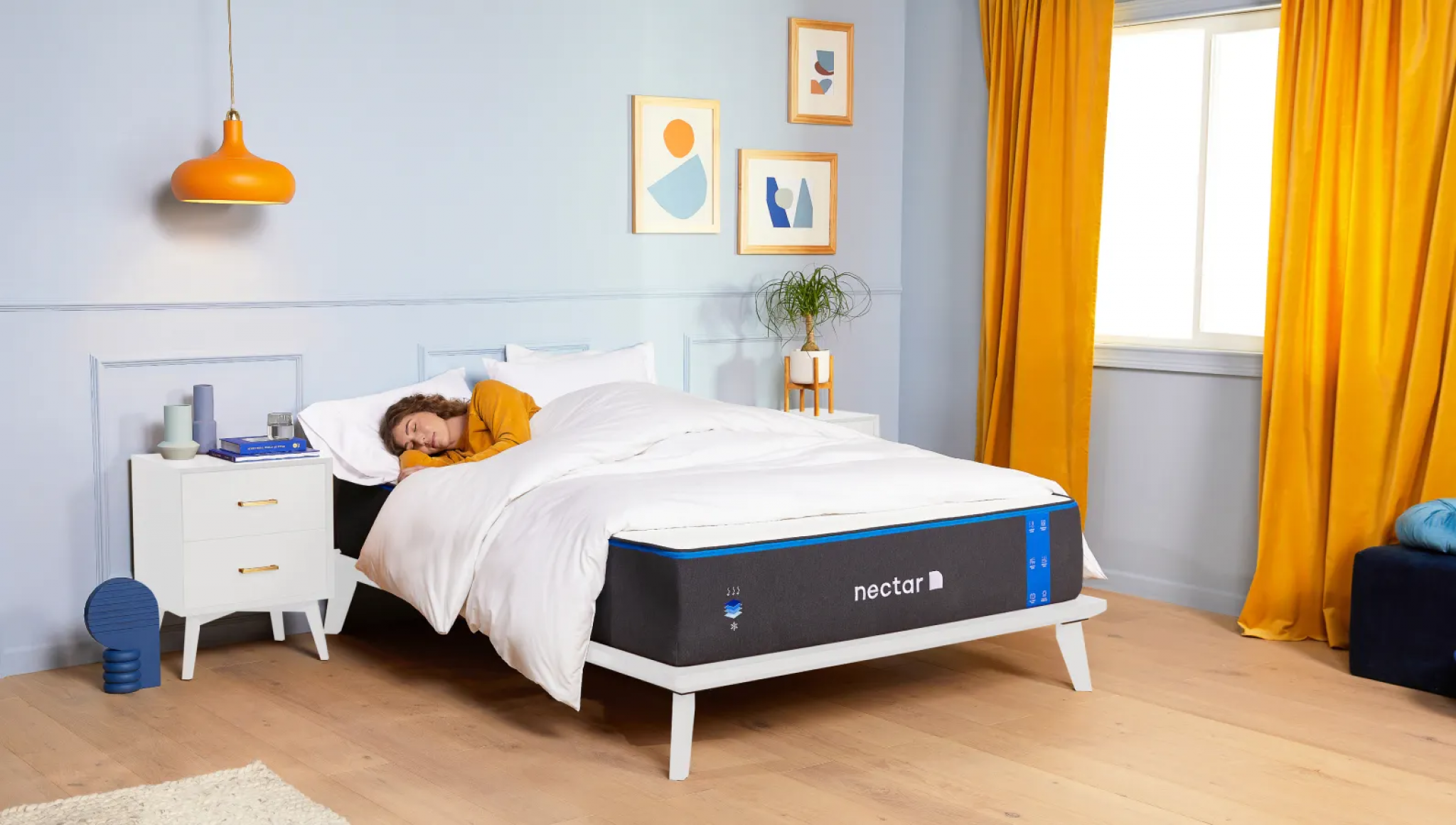 Nectar also has a Quilted Cool Cover that will ensure your most comfortable sleep ever. With its 12" height, this mattress provides just the right amount of cooling ventilation with maximum airflow.
Moreover, the bonus made by Nectar is its Forever Warranty. This means no matter how long you have the mattress; all your concerns will be addressed. You are paying for a product that will last for a lifetime, and with proper maintenance, Nectar will most definitely be able to do that.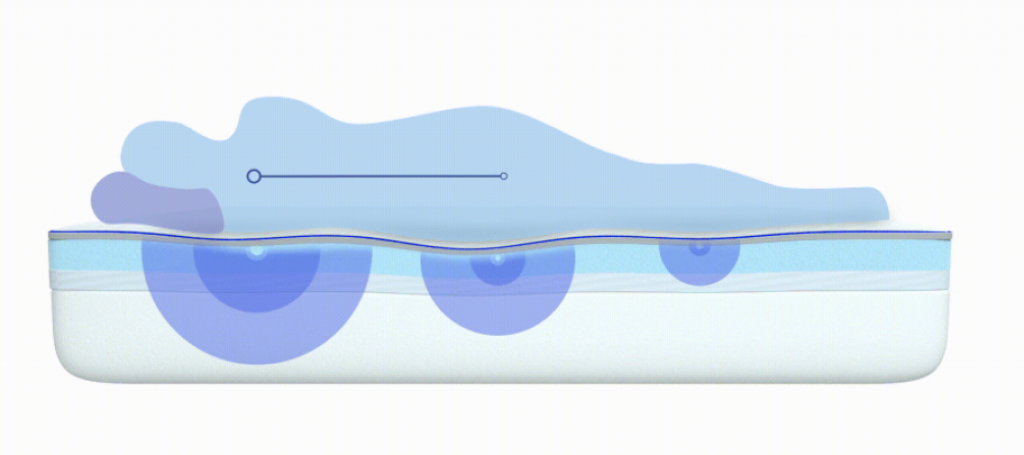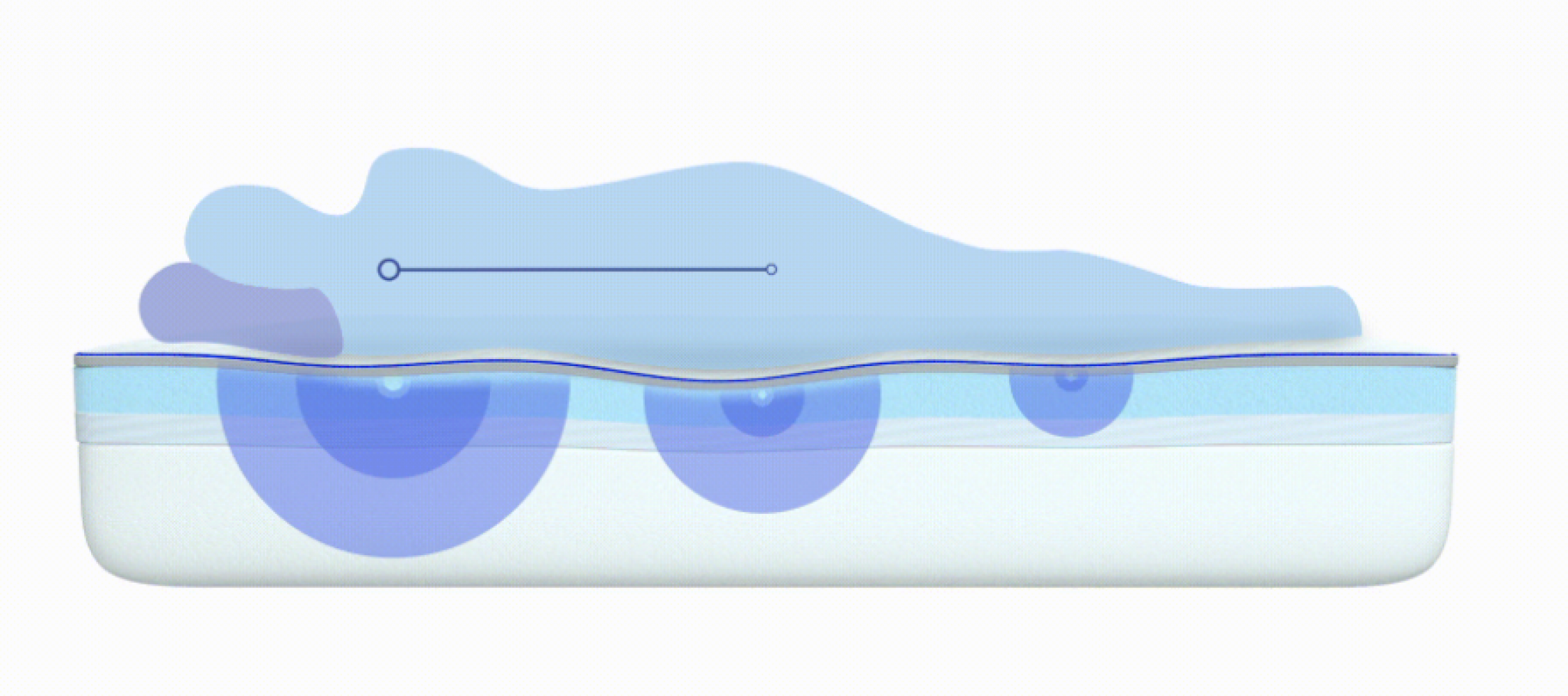 With its 7" thickness of the stay-stable base, Nectar provides just enough firmness for your needs but also provides you with a balanced level of support that will not leave you feeling unnaturally bulky or too much in motion.
What I Like
By choosing the Nectar Memory Foam Mattress, you get a bed that is not too hard and not too soft but provides correctly balanced support. It is ideally in between.
The cooling solution solves the common concerns of memory foam beds.
The 365-night home trial gives you enough time to test the product and return or exchange it if you do not like it.
You get free shipping and free returns on the product.
---
Cocoon by Sealy Chill Memory Foam Mattress
Best Cooling Mattress
If you have a not working bed, then the Sealy Cocoon by Sealy Chill Memory Foam Mattress is perfect for you. This luxury mattress is designed with all of your comfort needs in mind.
The premium stretch-knit cover is infused with a proprietary phase change material, absorbing and dissipating heat for a refreshing, cool touch surface. Additionally, this high-quality cover keeps its shape and beauty year after year with minimal maintenance necessary.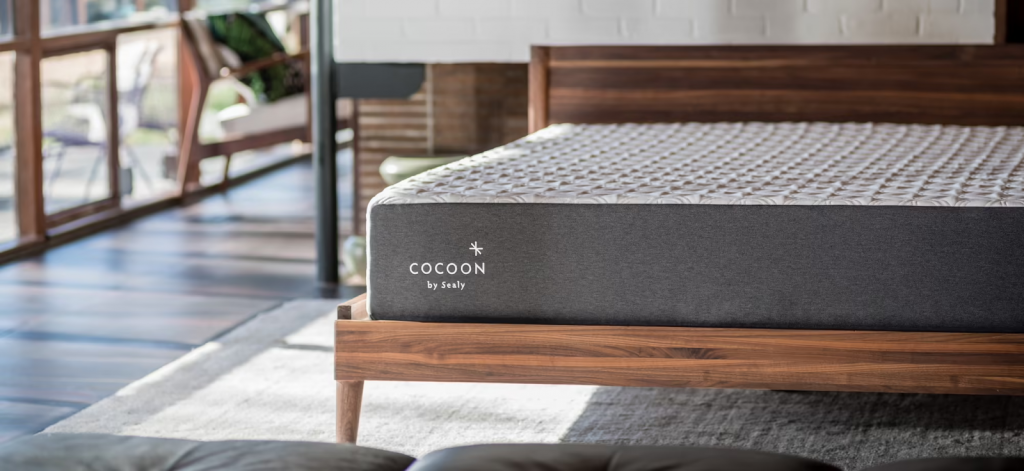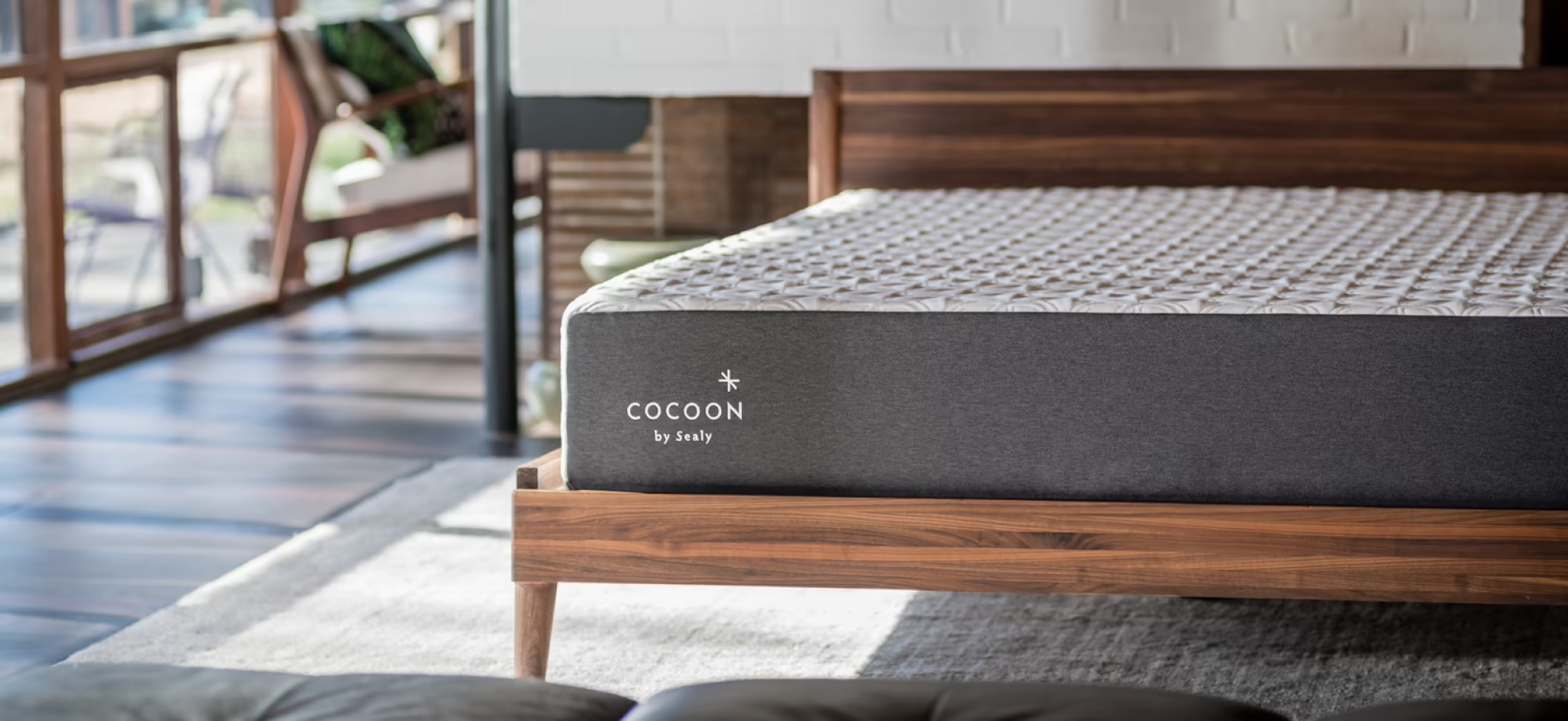 The Sealy Cocoon by Sealy Chill Memory Foam Mattress is designed with Sealy Comfort's four-layer construction, which combines a responsive comfort foam layer and supportive foam layer to create an ideal sleeping surface. Additionally, this premium mattress features Cooling Cover technology, which allows the bed to adjust its temperature to fit your body's needs.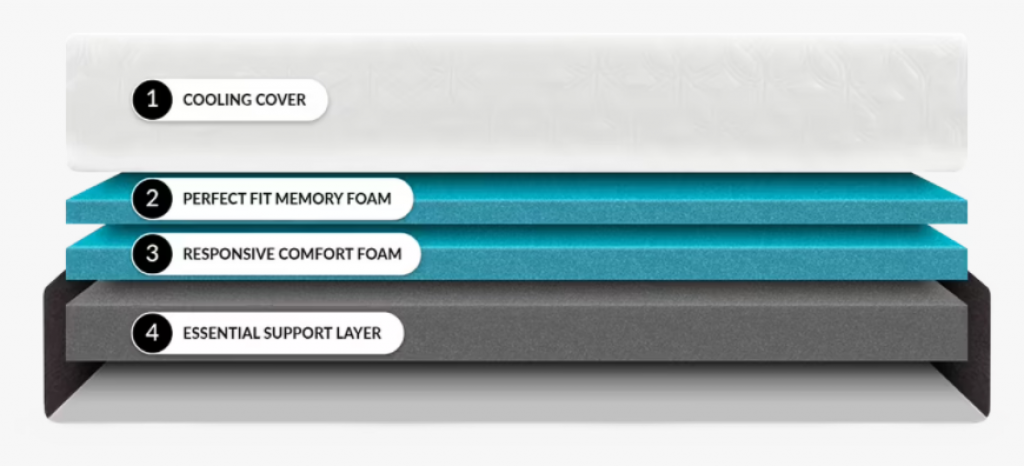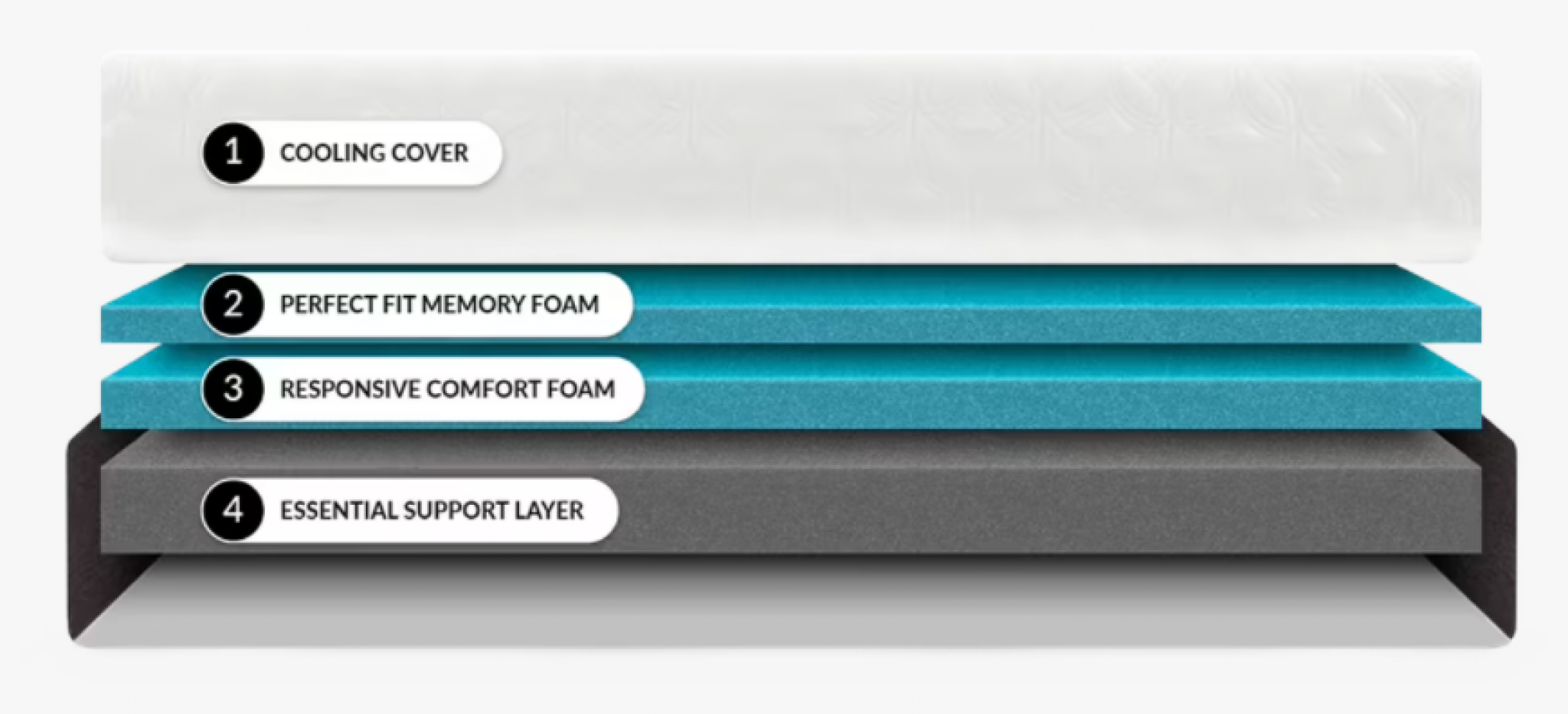 The Cocoon by Sealy Chill features a medium-firm feel, which provides a firm foundation for the Cocoon by Sealy Chill Memory Foam Mattress than you might typically find on other mattresses in this category. Additionally, the Cocoon by Sealy Chill is available in three other firmness options to accommodate a wider range of sleeping preferences.
What I Like
The quality of the cover is super soft and comfortable.
It has a cooling system which helps to keep me cool at night. I am so far very happy with this product.
Amazing price, good quality, and excellent service by Cocoon company.
---
Buyer's Guide
For a mattress to be designated as therapeutic, it must be built with specific attention to the needs of those who suffer from ailments. Mattresses explicitly made for this purpose are often individually tailored with different comfort levels and firmness to suit multiple needs.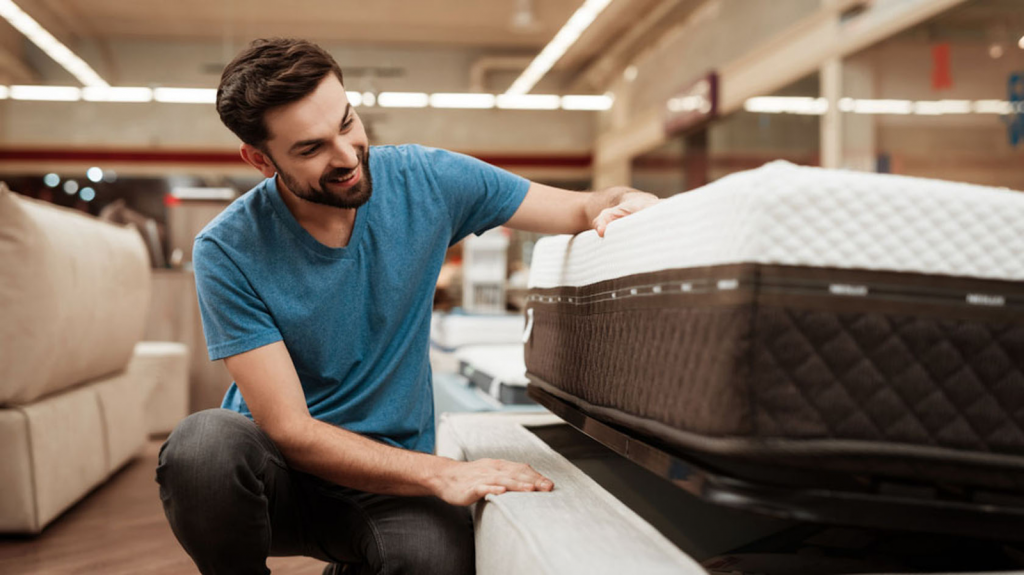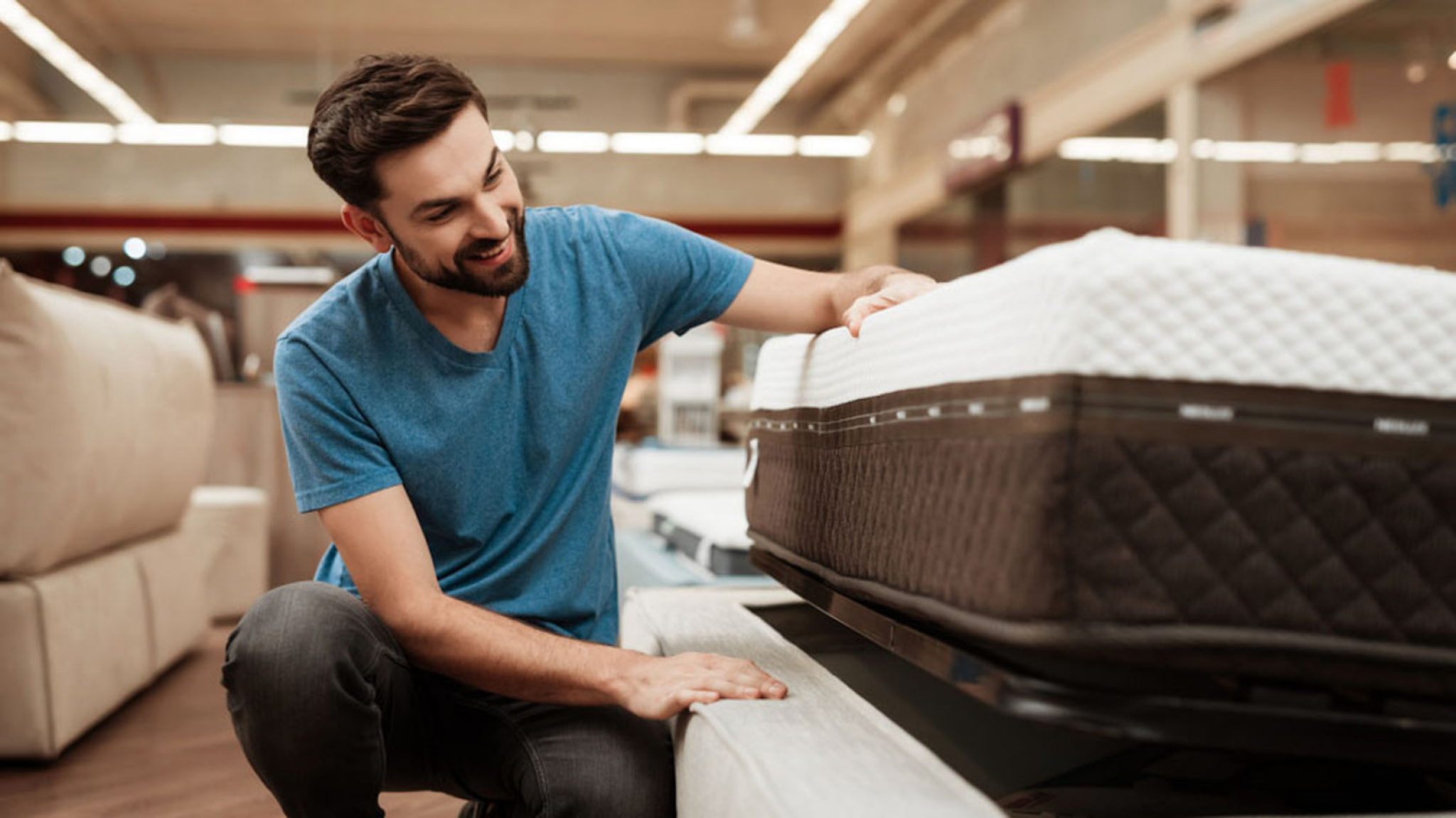 These mattresses can come in various forms, such as memory foam, regular foam, and even innerspring. Keep reading to learn more about how to choose the best therapeutic mattress for your healthy sleeping.
---
What Is A Therapeutic Mattress?
A therapeutic mattress is one that was designed specifically with the needs of those who would like to ease pain or improve their health through better sleep at hand. While there is a wide variety of different types of mattresses, therapeutic mattresses tend to be made with softer materials that offer enhanced support.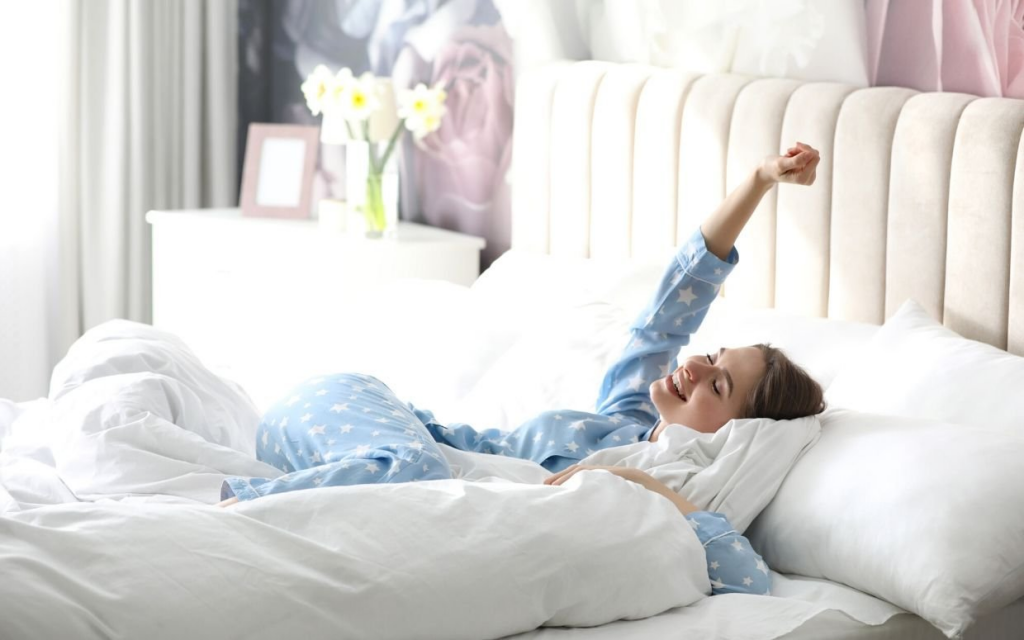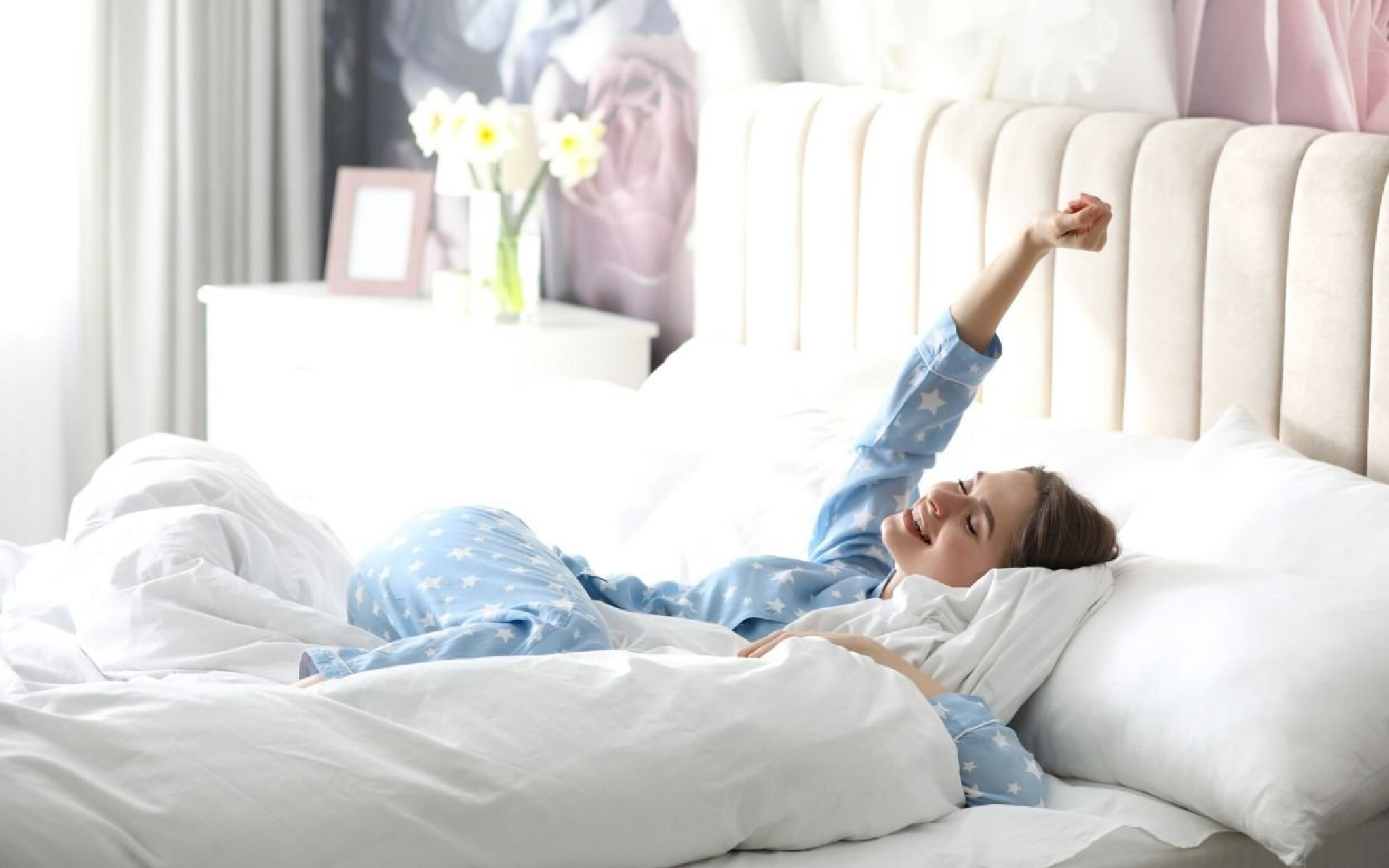 ---
Therapeutic Mattress Types
Because of the large variety of different needs that can be addressed through therapeutic mattresses, there are an equally diverse number of different mattress types to choose from. Each type is made up of a unique combination of properties that make it a more or less ideal choice for other people.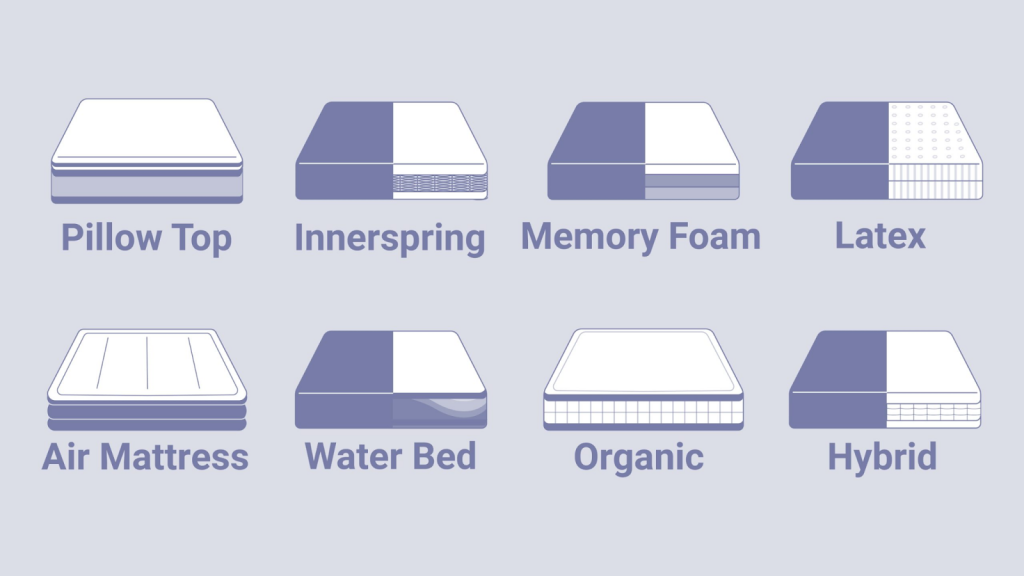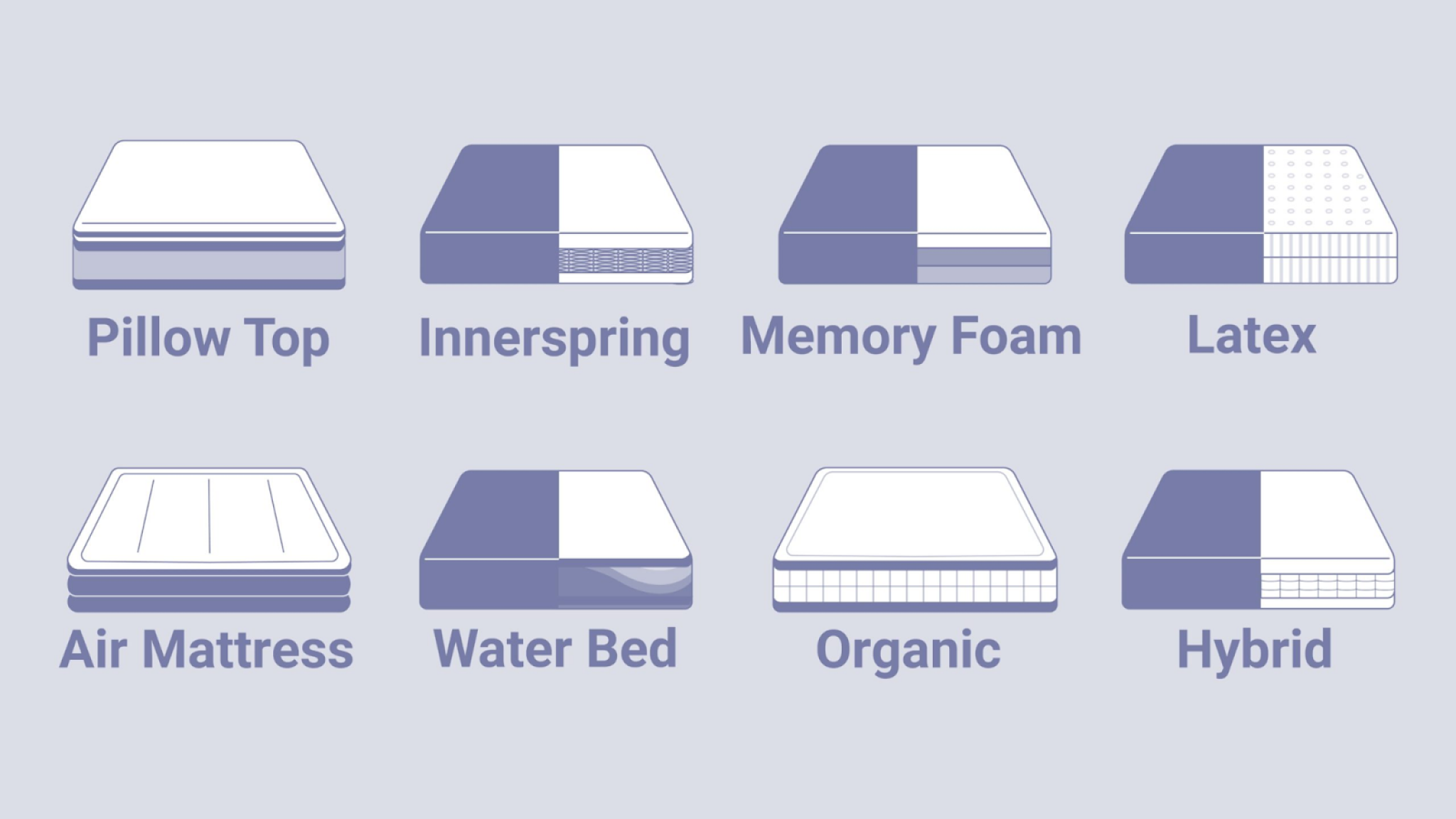 Not all therapeutic mattresses are made alike, though, and below are some examples to give you an idea about what each type may have to offer you in terms of your own healthcare needs.
Memory Foam Mattress
Memory foam mattresses are among the most common types of therapeutic mattresses. Memory foam tends to be quite popular among people due to how it can provide a level of comfort and support that many other mattress types are not able to match.
Among these types, memory foam mattresses can be found in various densities and may offer varying levels of firmness depending on how it was manufactured. A higher density is likely going to be firmer than one manufactured at a lower density, and for some individuals, this may be exactly what they want out of their mattress.
Latex Mattress
Latex mattresses also fall into the therapeutic category. While they often do not offer as much support as memory foam or innerspring mattresses, they can still provide a great deal of comfort to those who utilize them. Latex is an incredibly flexible material, and many individuals who use it for their mattresses can sleep better due to the softness it provides when used.
Innerspring Mattress
Innerspring mattresses tend to be very popular due to the amount of support they provide. While this type is not ideal for people who want a softer mattress, some individuals prefer its firmness over that offered by other types of mattress materials besides latex or memory foam.
Hybrid Mattress
Hybrid mattresses often combine many different types of mattress materials to create the perfect blend of support and comfort. While they are best suited to those who want to combine the benefits provided by more than one type, they can be very effective for those who require different levels of firmness and comfort.
Air Mattress
Air mattresses typically use air chambers within the bed to provide a cushioning effect when people sleep on them. These air chambers are often filled with air under pressure to provide a level of comfort, which is unachievable with other types of mattress materials alone.
Adjustable Beds
An adjustable bed is a type of mattress that can be adjusted to allow the person sleeping on it to find the perfect comfort level. These beds will typically use a system of motors that can raise and lower different bed sections to allow people to choose exactly how high or low they would like different parts of their body to be when they sleep at night.
Auto-adjustable beds are among some of the most expensive types available but can be incredibly effective at addressing pain and other issues related to poor sleeping habits.
---
Mattress For Specific Needs
Now that we have gone over the different types of therapeutic mattresses, I will list some examples below, which will serve as a good starting point for those who wish to take control of their health through their sleeping habits. Please note that each one of these is intended to be a general guide and is not intended to be a substitute for advice you might receive from your doctor.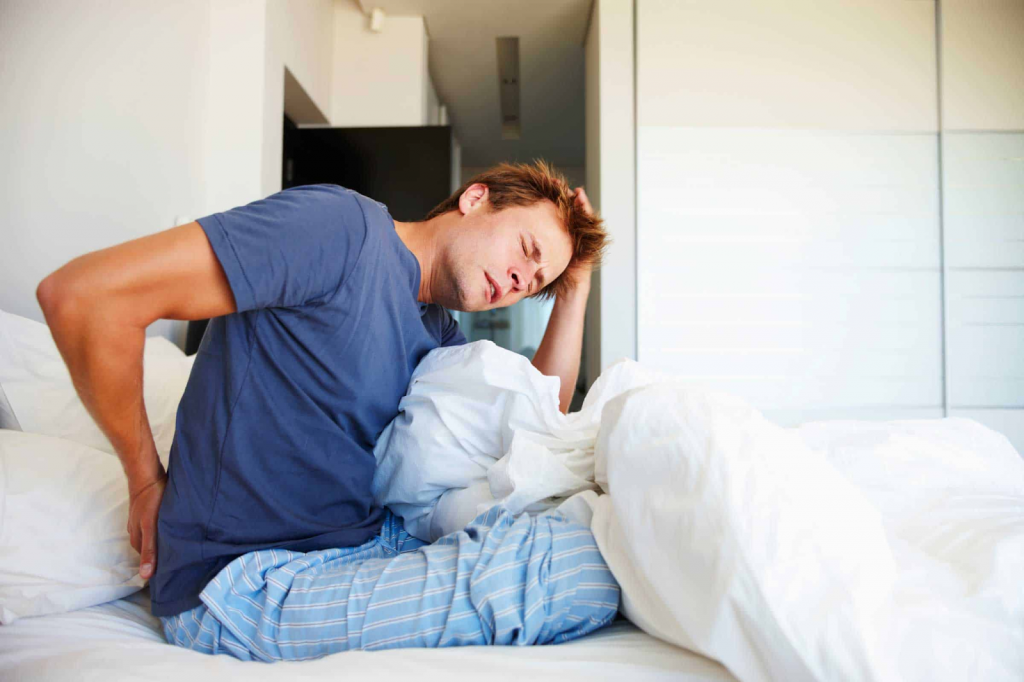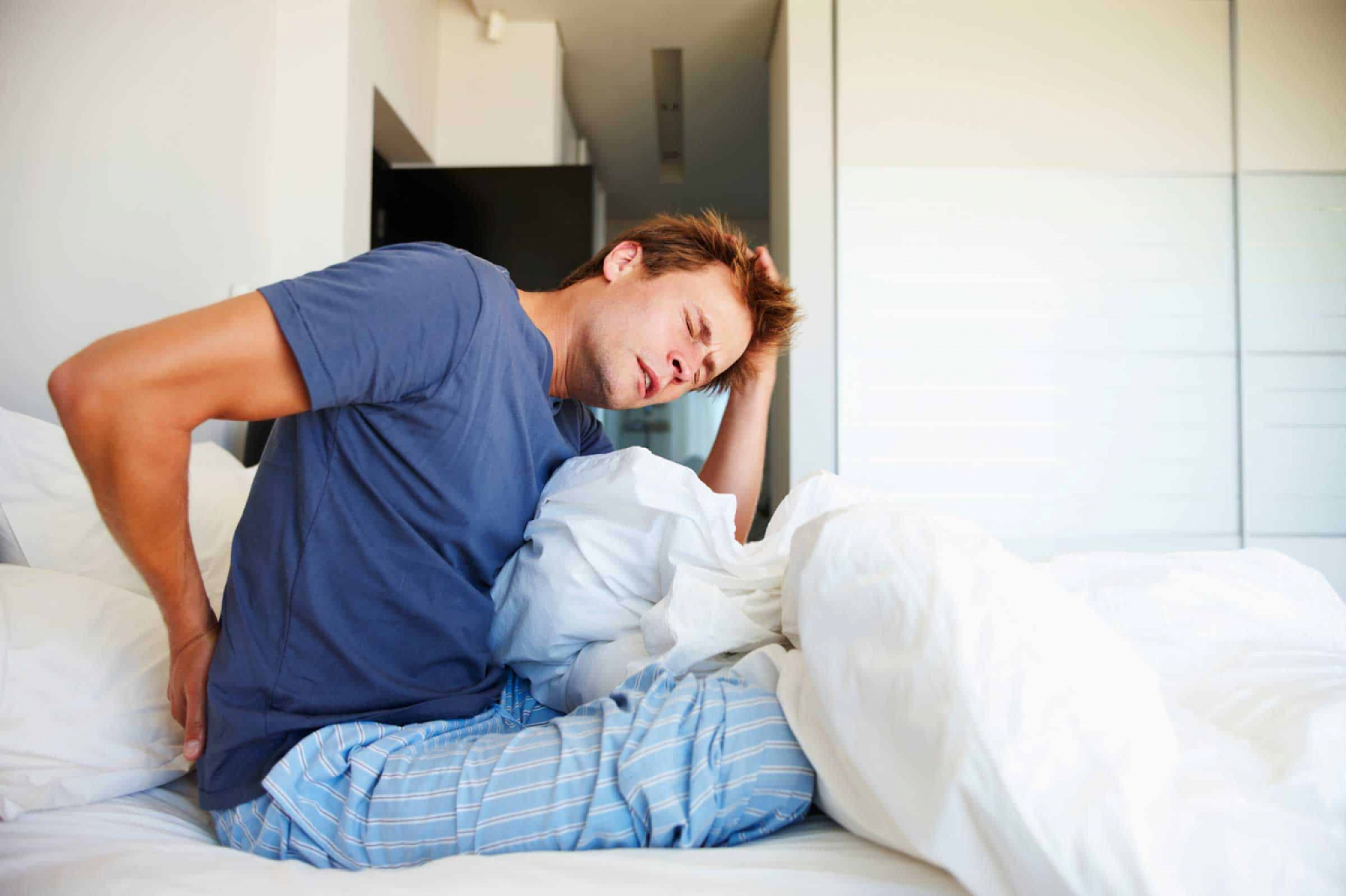 Therapeutic Mattress For Arthritis
For this, you're likely to want to look for a firm yet supportive type of mattress. Since an inflamed joint can cause discomfort when pressed against, you're going to want to find something that offers excellent pressure relief so that your joints are not constantly being pushed against and irritated by the mattress itself. This can be a bit tricky, but you can do a few things to help narrow down the possibilities.
Therapeutic Mattress For Back Pain
Back pain associated with certain medical conditions can be helped by using therapeutic mattresses. An ineffective mattress for those who have back problems will often cause the spine to be pushed out of line due to its support. This can cause stress to be placed on certain joints, increasing their chance of becoming injured or inflamed over time.
The best way to avoid this is by using a mattress that conforms to each contour of your spine without applying any additional pressure to ensure that your joints stay aligned properly for optimal functionality and comfort.
Therapeutic Mattress For Shoulder Pain
Similar to back pain, shoulder pain associated with certain medical conditions can be addressed through the use of special mattresses. Much like mattresses for back problems, beds for shoulder problems will help to ensure that your joints remain in alignment. The best way to accomplish this is by supporting every part of your shoulder and upper back without applying any undue pressure, potentially pulling them out of alignment.
Therapeutic Mattress For Sleeper Types
A great deal of emphasis is often placed on the sleeper type when choosing what type of mattress to buy. The way in which you sleep can have a major impact on how your bed is going to feel and can be among the most important factors in deciding whether or not a mattress will be right for you.
Therapeutic Mattress For Back Sleepers
Back sleepers typically want the firmness of their mattress to be centered on providing them with the proper support. Because of this, many back sleepers are best suited to a memory foam mattress or an innerspring mattress without much give or stretch. These mattresses will provide the kind of support they need while still allowing them to get the rest they deserve at night.
Therapeutic Mattress For Side Sleepers
Side sleepers are likely one of the most common types of sleepers out there, and for a good reason too! When sleeping on your side, it's a lot easier for your spine and muscles to relax, which can help improve overall comfort levels and health benefits through better quality sleep.
Therapeutic Mattress For Stomach Sleepers
Stomach sleepers are far less common than side sleepers but still exist nonetheless. This type of sleeper is not as good for improving health or comfort levels as people who sleep on their side but still has some benefits.
Stomach sleeping can be considered a viable treatment because it helps align your body and prevent health issues by placing less pressure on your spine.
---
What To Consider When Buying a Therapeutic Mattress For Sleep?
Many people looking to buy a mattress designated as therapeutic have very specific needs regarding the materials used in its construction. This is often because they may have experienced discomfort with other types of mattress materials in the past and are trying to find a new way to address these issues while also getting the support they need at night.
When purchasing a therapeutic mattress, there are several things that you will want to keep in mind so that you can find the right one for you.
Mattress Size
The size of the mattress that you choose will be one of the most important decisions when you are buying a therapeutic mattress for sleep. Finding one large enough to accommodate your body will be vital in helping you get the maximum level of comfort and support every night. You will also want to find a mattress that fits your bed frame and does not need an extended frame in order to work correctly.


Mattress Type
The type of mattress you choose will also be extremely important. A number of different types of mattresses exist and the ones listed above may not have been all of the choices available for you to select from. Choosing a bed that matches your specific needs and body type is often preferable to provide the level of comfort you desire each night.
Sleeping Position
When choosing which mattress you would like to purchase, it is essential that you try to select one that will work best for the specific sleeping positions in which you sleep. Some people may find it beneficial to have a memory foam mattress but have trouble sleeping on their stomachs. Others may find it more comfortable to sleep on their side and will want to consider whether or not the type of mattress they choose supports that specific sleeping position.


Motion Isolation
The motion isolation of a mattress refers to how it will isolate you from any disturbance that another person causes in your bed. If you tend to share a bed with a spouse or child, this can be especially important for you when choosing the mattress you want.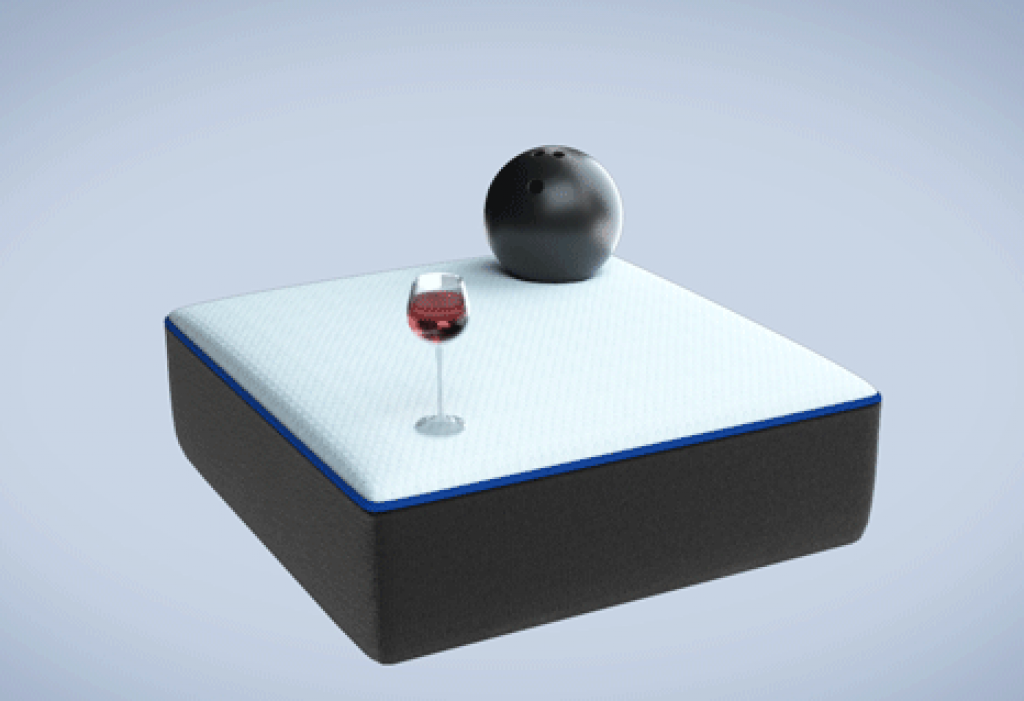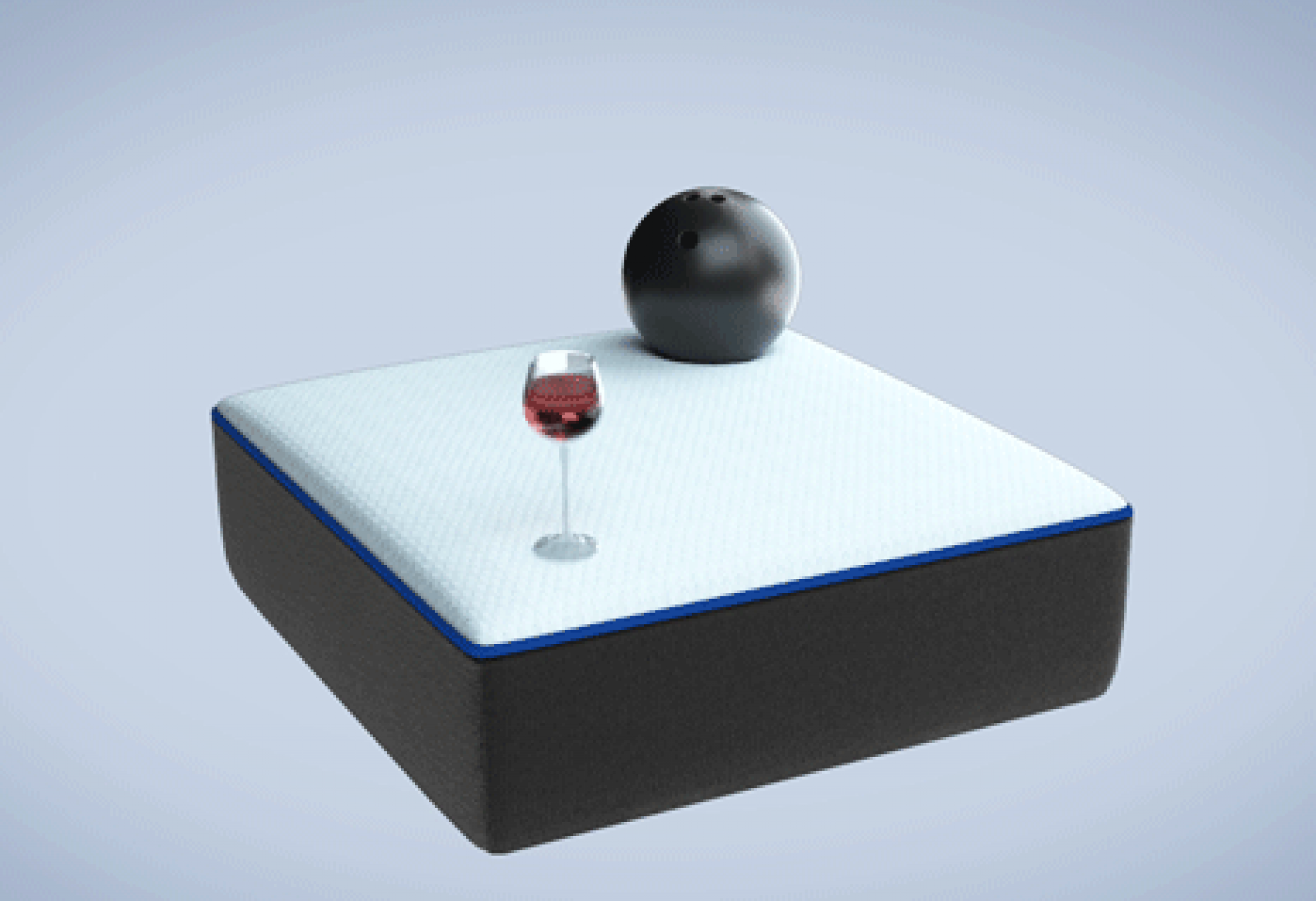 Edge Support
Edge support refers to how a mattress will support you when you are sitting on the edge of your bed. This is usually a concern for individuals who share a bed and are concerned about falling off.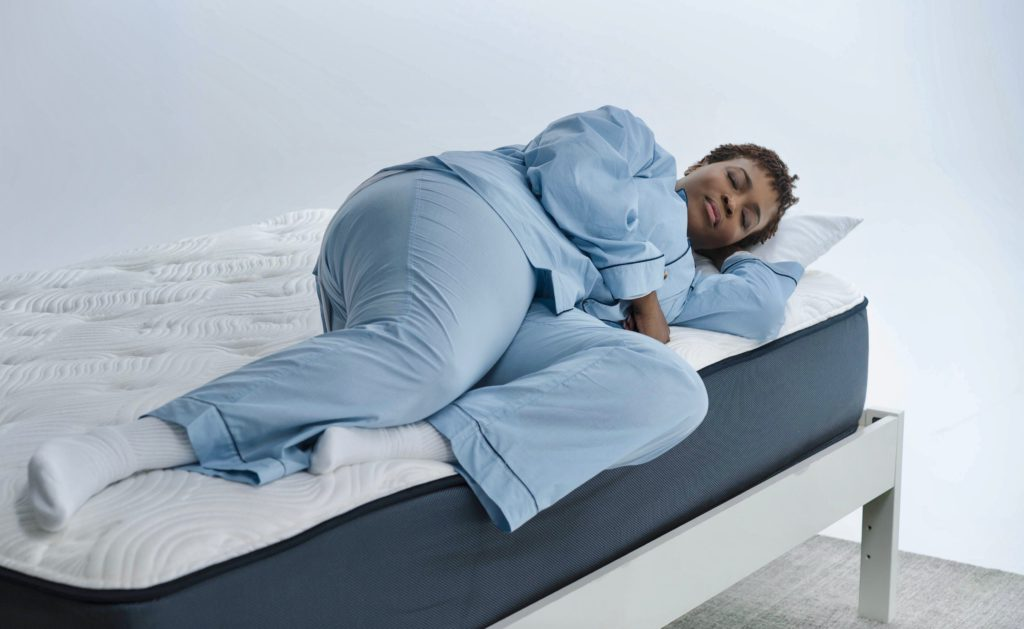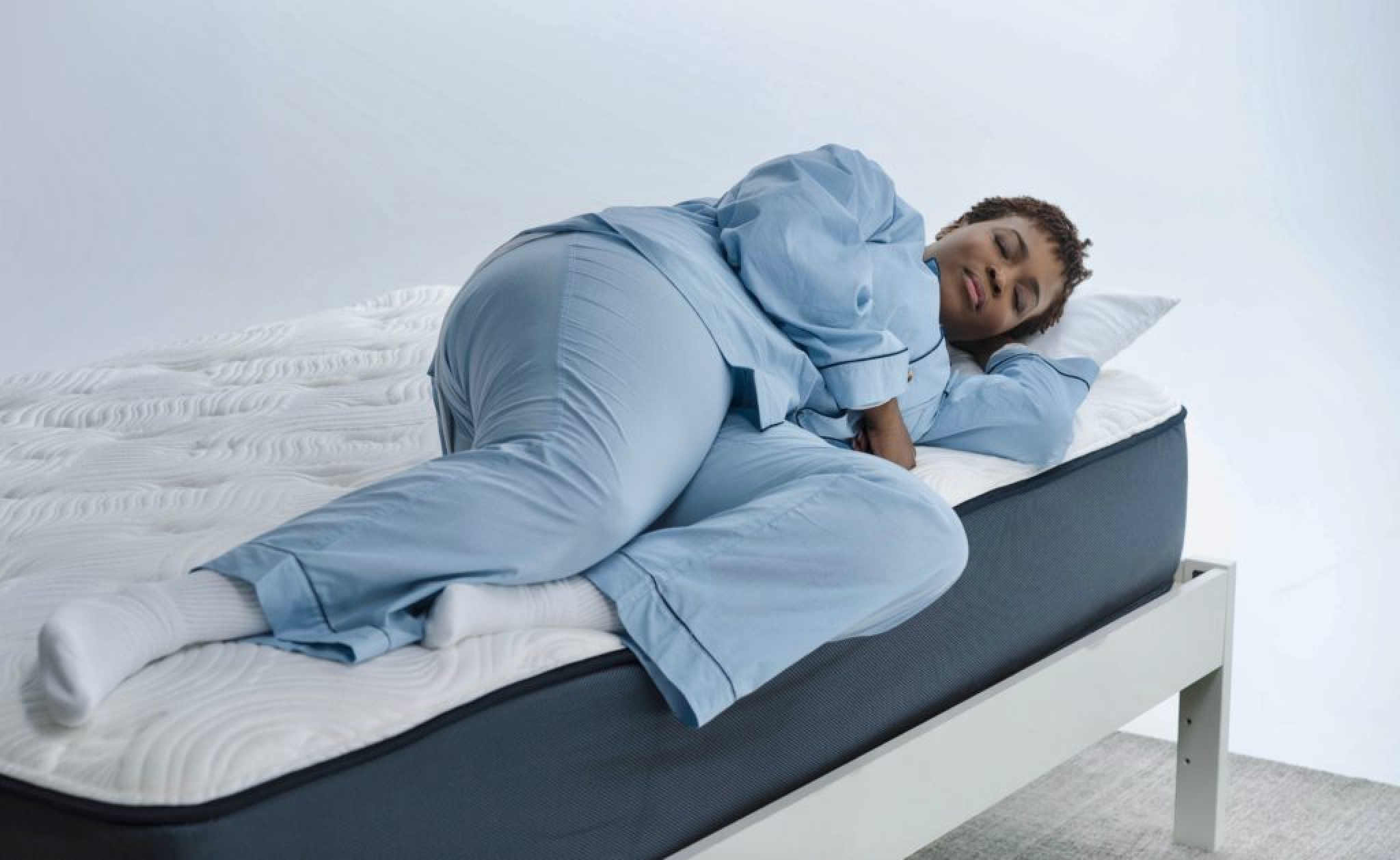 The best therapeutic mattress that offers great edge support will ensure that you never fall off at night, which can be critical for those who want to maximize their sleep experience each night.
---
The Bottom Line
When you are looking to buy a mattress designated as therapeutic, there are a number of things that you should keep in mind. You will want to ensure enough room for the mattress and constructed with suitable materials. If you share a bed with someone else, it can be very important to ensure that your mattress offers excellent motion isolation and edge support.
If you take these factors into account when buying your therapeutic mattress, you should select one that will help improve your sleep each night and provide the level of comfort you desire most out of your bed.
---
FAQ
Is a therapeutic mattress important if I suffer from back pain?
Yes, a therapeutic mattress can provide support to the spine and help reduce any discomfort associated with back pain. 
Are therapeutic mattresses designed differently than other mattresses?
Yes, therapeutic mattresses provide specific features that are designed to help support the spine and reduce pain and other sleep disturbances associated with health issues.
Are therapeutic mattresses more expensive than other mattresses?
Generally yes, therapeutic mattresses tend to be more expensive due to the additional engineering and materials used in their construction.
Are there any special considerations when buying a therapeutic mattress?
Yes, when buying a therapeutic mattress, it's important to consider the level of firmness and support needed for your body type and to be sure the mattress is compatible with the frame.