It is widely accepted that a good night's sleep is important for optimal health. You cannot be expected to function well if you have not had enough sleep. Plus, while you sleep, your body is repairing and regenerating itself, which means getting enough sleep will help you maintain optimal health. A quality wool mattress is essential for a good night's sleep, but not all mattresses are created equal.
The best wool mattress introduction starts with the fact that wool has been used for thousands of years as a naturally insulating material, and for a good reason.
---
Top 5 Best Wool Mattresses
#1
Plushbeds Botanical Bliss® Organic Latex Mattress
Get $1250 off
100% British Organic Wool allows your body to maintain a balanced and steady temperature during sleep.

The mattress offers superior pressure relief and uncompromising support, resulting in years and years of deeper, restorative sleep.

The mattress is made from organic materials (wool, latex, and cotton) to provide luxurious sleep comfort.
Trial period: 100 nights

Warranty: Lifetime Warranty

Shipping:
Free Shipping

Firmness:
5.5/10

Price range: $$$$$

Type: Latex
We recommend this mattress for the following sleepers:
Get $1250 off
---
Wool is a natural, non-toxic fiber made from sheep's hair, and it is one of the most breathable natural fibers available. It is naturally fire-resistant, mold-resistant, and resistant to bacteria and other harmful organisms, making it an ideal material to use when creating bedding.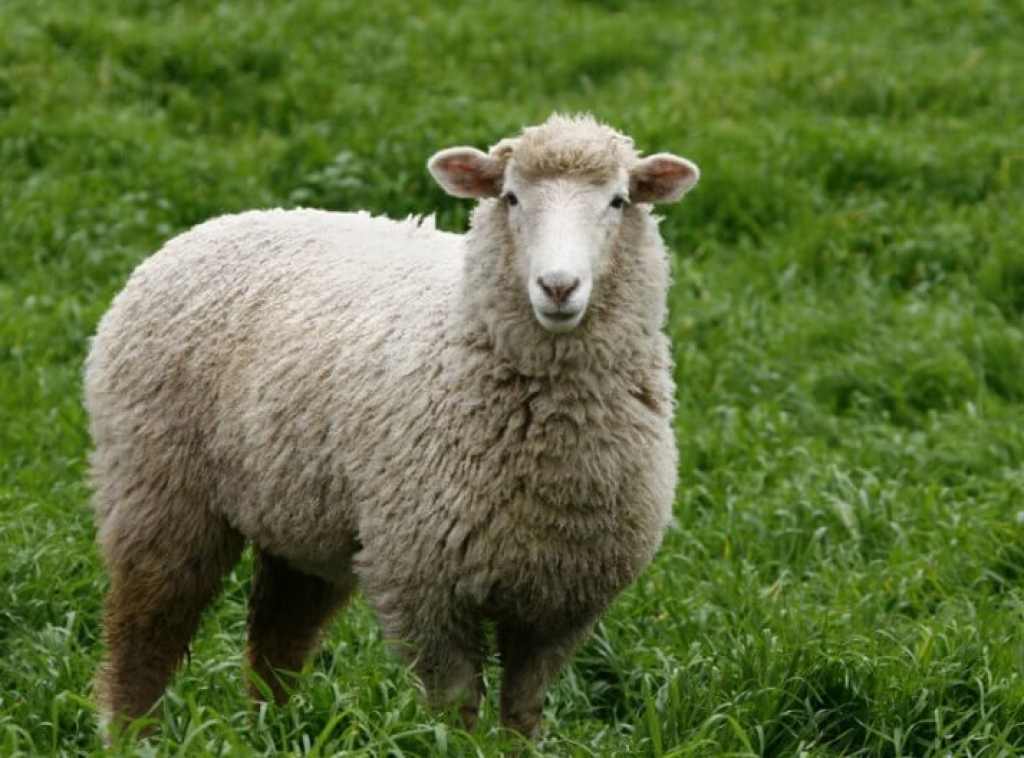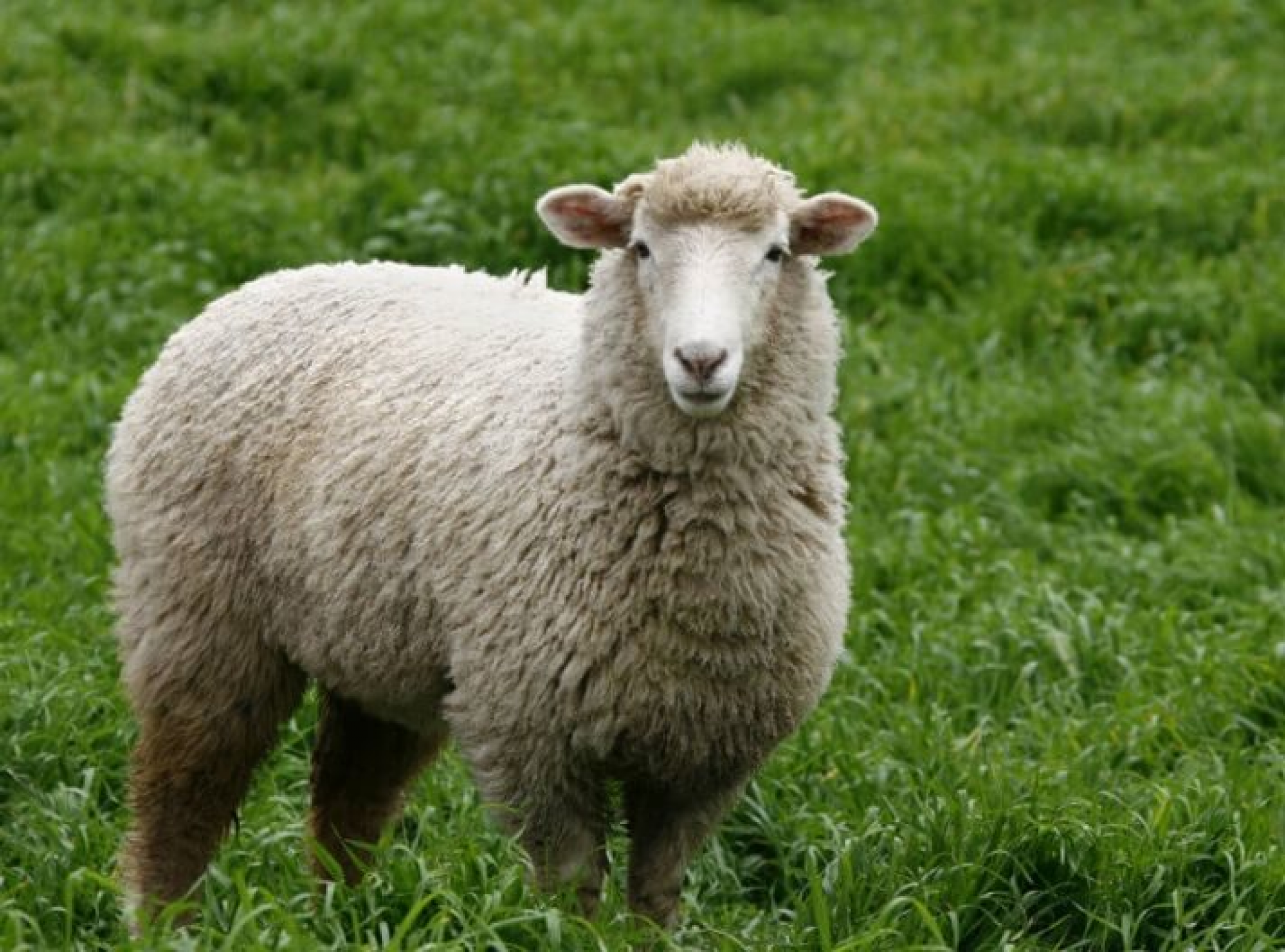 As a result of the natural ingredients, wool mattresses tend to be more expensive than other types. Besides, they are generally considered to be more durable and comfortable than polyurethane foam or memory foam.
The high density of wool used in these mattresses sometimes makes them a bit heavier than other types, but this tends to be a positive feature for people looking for a solid, supportive mattress.
With so many brands and types of mattresses, it can be overwhelming to know which is right for you. Fortunately, we've compiled a list of some of the best wool mattresses available, so you can pick the right one for your needs.
---
Best Wool Mattresses Reviews
Avocado Green Mattress
Great Choice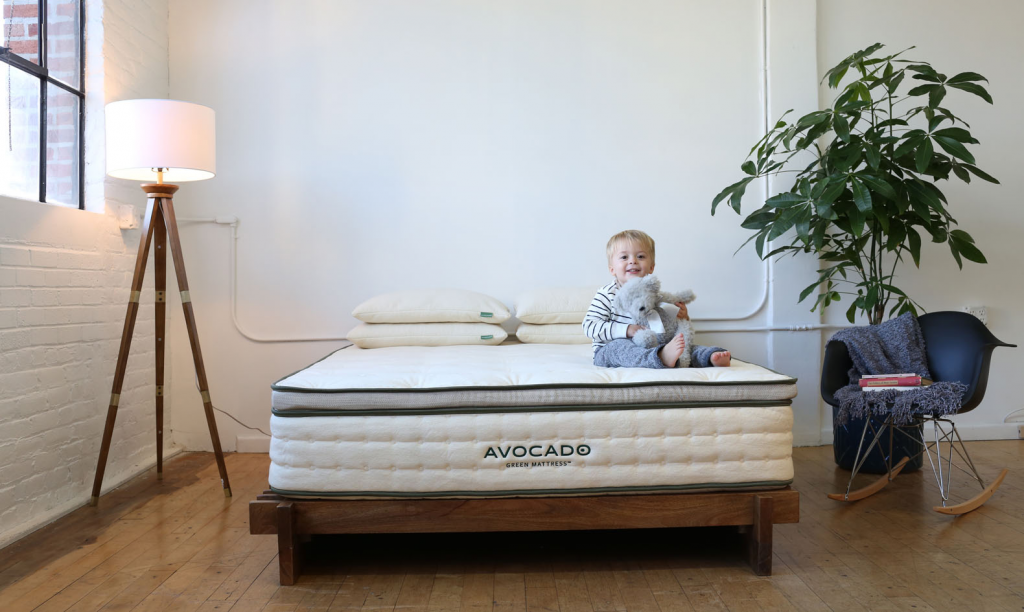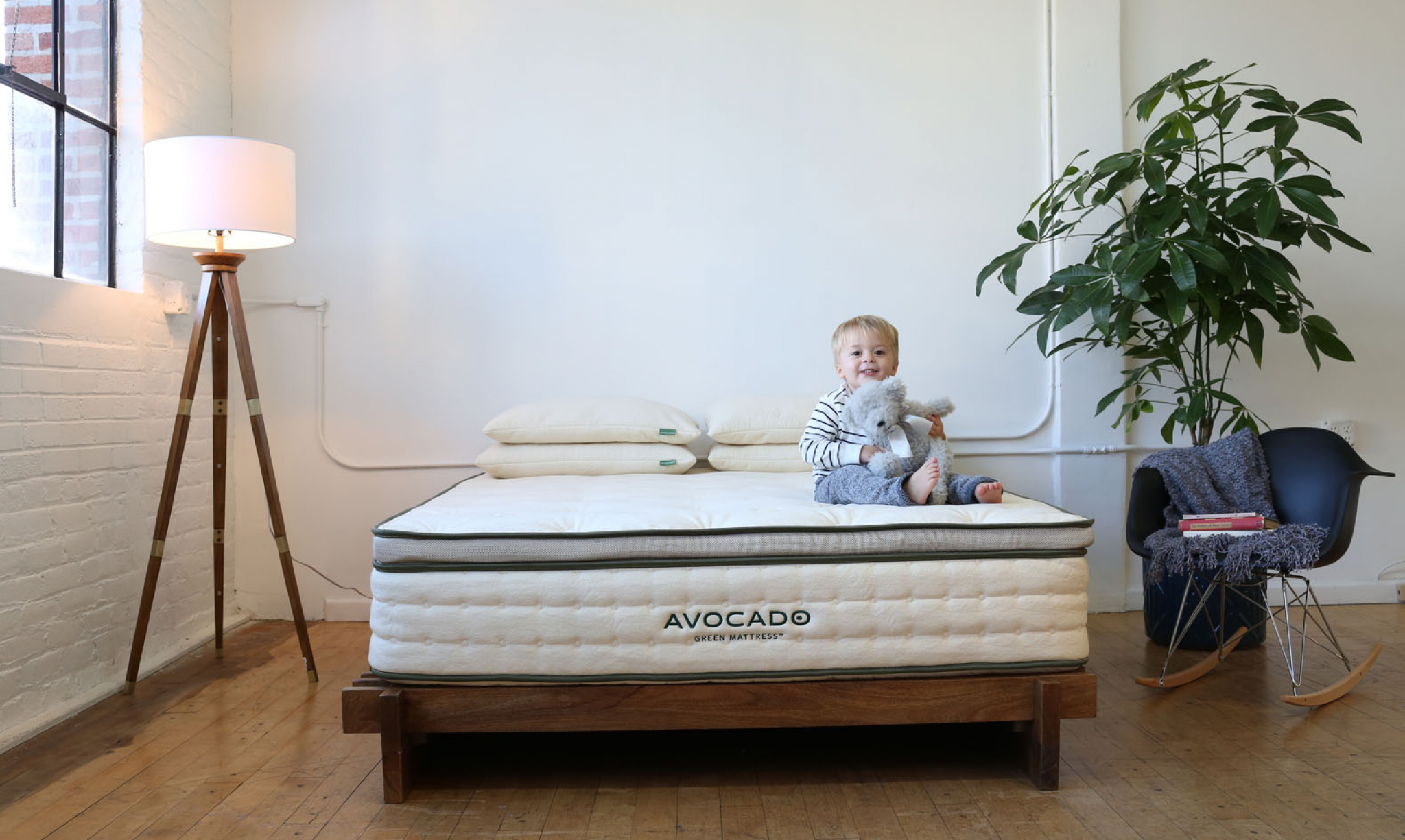 The Avocado Green Mattress is a 100% organic mattress designed to meet the needs of those with chemical sensitivities and allergies and those who simply seek a natural and green source of comfort.
If you're wondering if a "natural" mattress can really compete with traditional mattresses, you'll be happy to hear that Avocado is designed to help you get a good night's sleep, even if you can't spend the night in your own bed.


One of the biggest considerations is the mattress's support system, which is the structure that keeps your mattress from sagging and your body from sinking in too far. The Avocado Green Mattress uses a metal spring system that gives it that extra spring support that you need.
It is a unique mattress that provides the coil mattress's bounce and the latex mattress's natural support. It is also free of toxic fire retardants that can be a danger to our health.
What I Like:
Avocado Green Mattress is a top-rated natural latex mattress that is both comfortable and environmentally responsible.
The latex in this mattress is certified organic, and the wool and cotton are also organic.
As a result, it is a good, safe alternative to the popular memory foam mattresses made with synthetic materials.
---
Awara Natural Luxury Hybrid Mattress
Best Plush Euro Top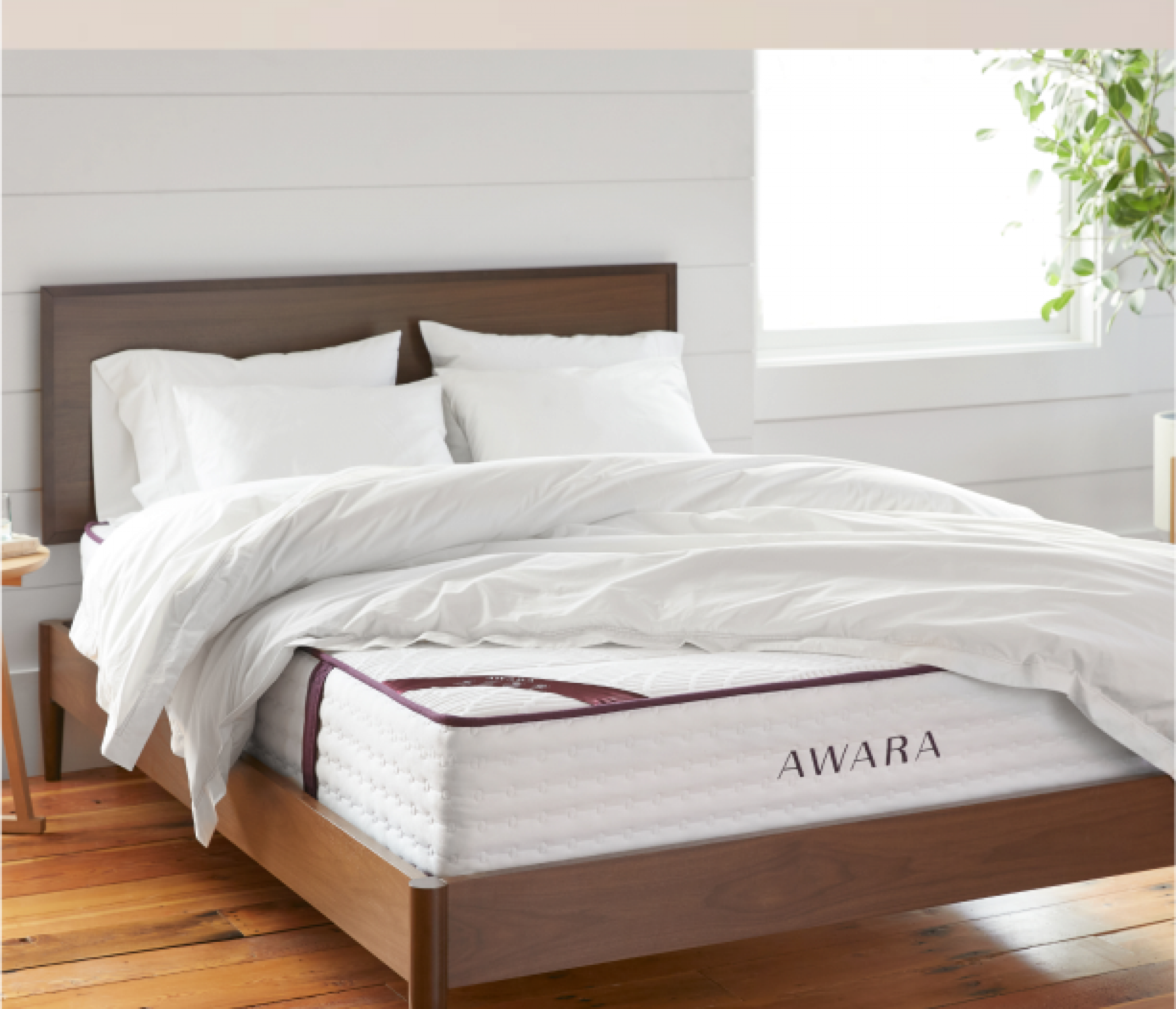 Offering consumers a natural alternative to memory foam, the Awara Natural Luxury Hybrid Mattress combines both Dunlop latex and organic cotton with a wool cover.
Proponents of this mattress claim it is a healthier sleep surface, as it breathes better and is less likely to trap heat than a traditional memory foam mattress. At the same time, many customers report the mattress is firmer than expected, which may be a plus or a minus, depending on your needs.


The Awara Natural Luxury Hybrid Mattress is a premium coil support mattress from the distinguished Awara brand. It offers a luxurious feel and is a perfect choice for many sleepers.
The mattress offers a premium coil support core of individually wrapped 9″ coils. It has provided amazing support.
What I Like:
The Awara Natural Luxury Hybrid Mattress is a luxury-grade mattress that can easily be identified by the mattress's distinct wool covering.
The wool covering is not a solid sheet, but a more open weave made to allow the mattress to breathe. This means that it will be less inclined to develop unpleasant odors or wet spots than solid wool covering would.
---
Brentwood Home Oceano Luxury Hybrid Mattress
Best for Side Sleepers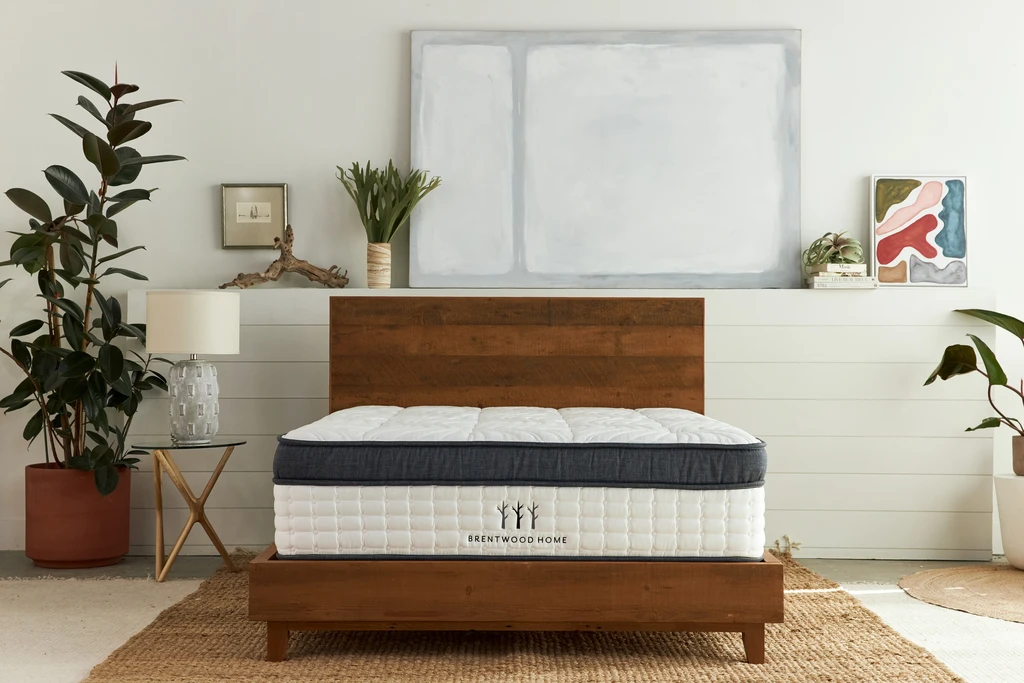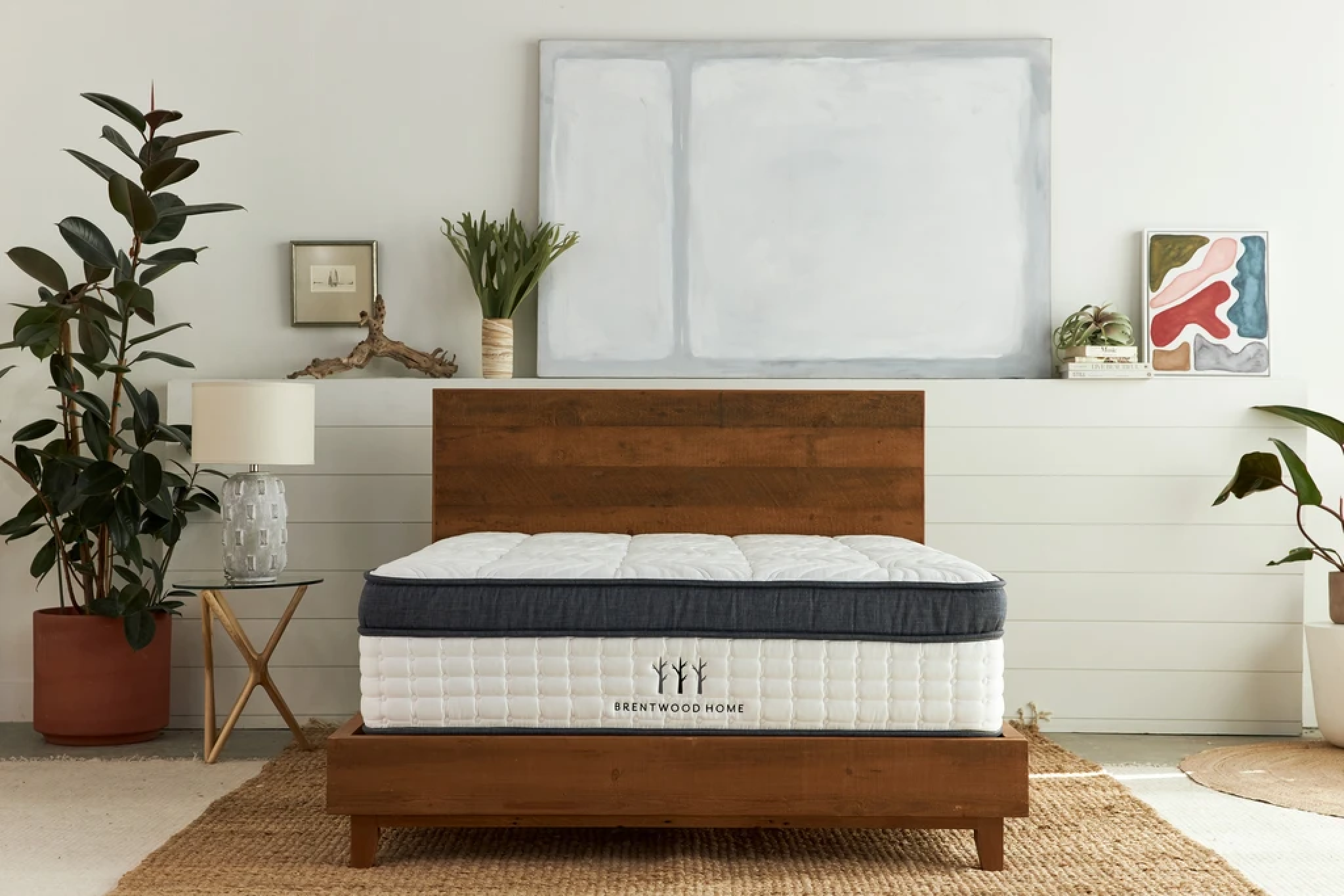 One of the more affordable options is the Brentwood Home Oceano Luxury Hybrid Mattress. The Oceano features a soft and luxurious, super soft, Tencel blended fabric cover and a luxurious wool blend cover for enhanced temperature control.
It is a memory foam mattress that has been reinforced with pocketed coils. This combination of technologies provides a mattress that offers strong support, ample cooling, and plenty of pressure relief.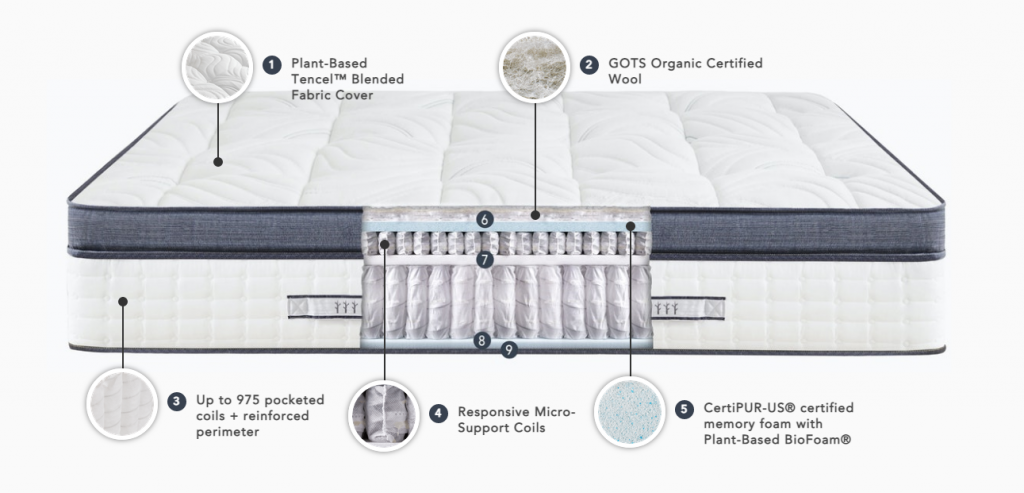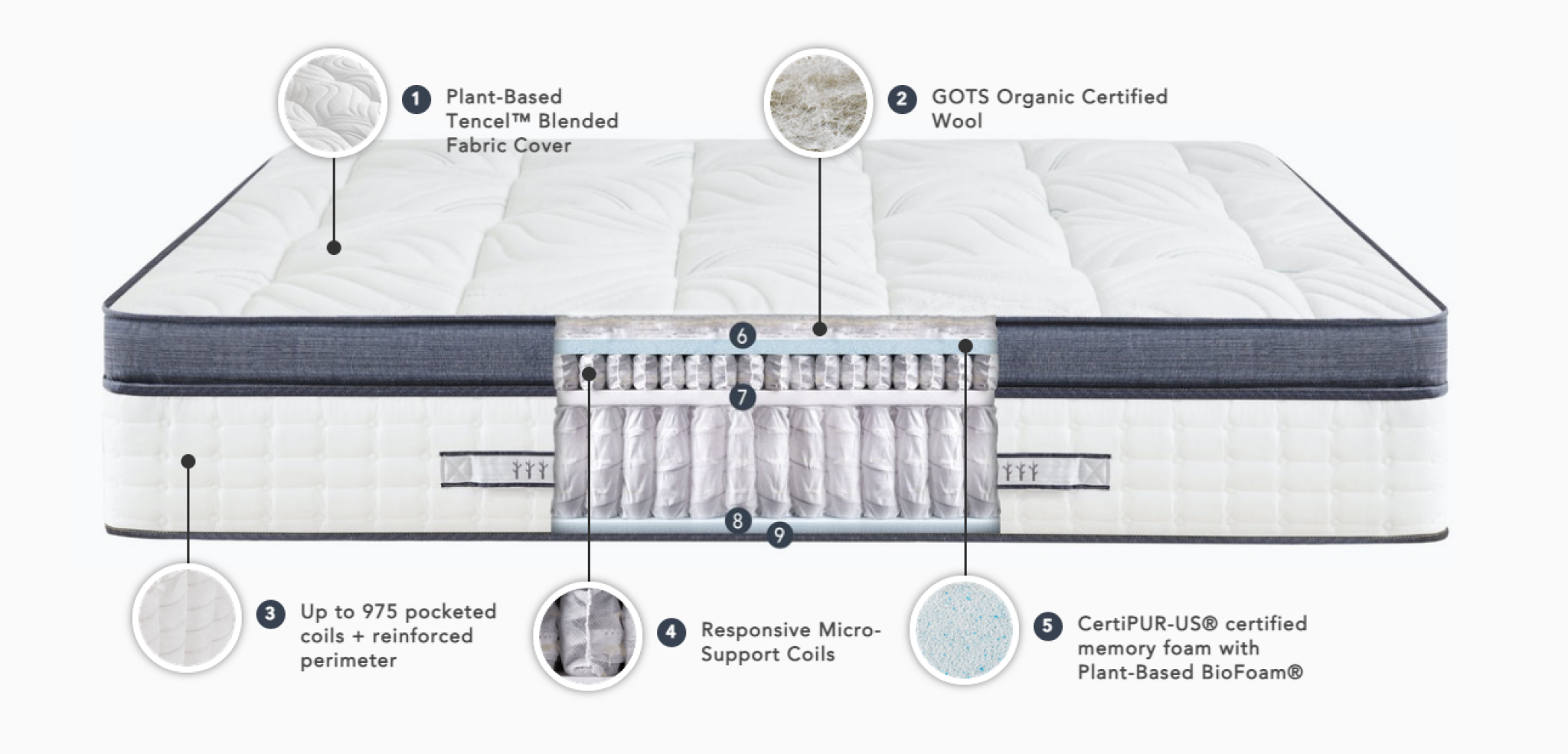 The mattress is available in several different sizes, ranging from twin all the way to king. The prices go in line with the size of the mattress as well. If you are looking for a stylish and comfortable mattress, this is a great option to consider.
It is also CertiPUR-US® certified, meaning the mattress has no ozone depleters, no mercury, no lead, no heavy metals, no formaldehyde, no phthalates, and is low on V.O.C. emissions.
What I Like:
It is made from cooling gel memory foam and plant-based BioFoam, so it feels comfortable, even when you are sleeping on your back or side.
The Oceano's coils are constructed from a blend of firm and soft alloys, offering the spine-aligned support of traditional coils but with a plush feel. Combined with the mattress's pocket springs, this hybrid design offers a variety of firmness options with great motion transfer reduction.
---
Helix Birch Natural Mattress
Best Value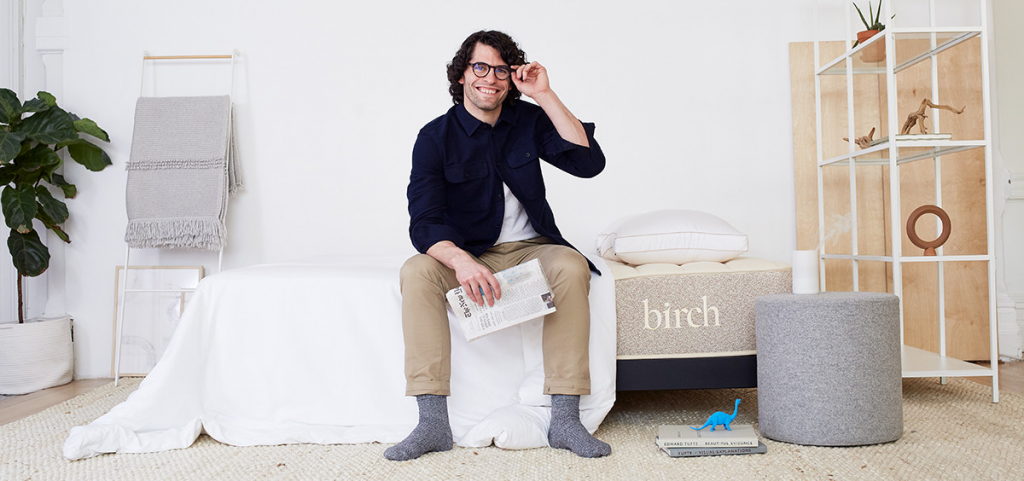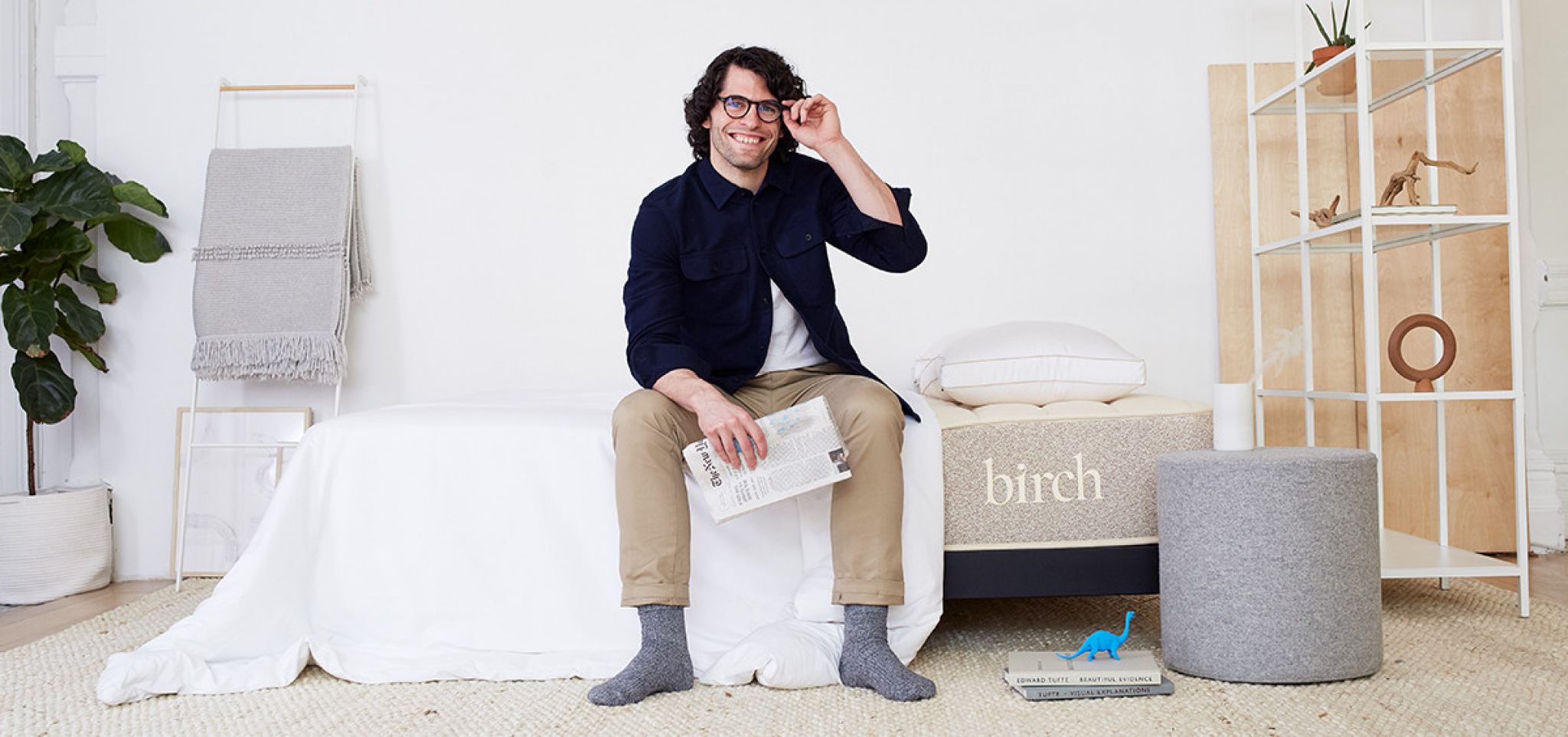 The Helix Birch Natural Mattress is a high-quality mattress that is made with 100% natural wool. The wool used to make this mattress is sourced sustainably from New Zealand. This mattress is made using Talalay latex. Talalay latex is made by using two different layers of natural latex foam. The top layer is created with conventional latex foam and the bottom layer is made with natural latex foam. This mattress has a layer of wool-infused Talalay latex foam that feels soft and comfortable.

The organic wool helps reduce the levels of toxic compounds emitted in the air while the mattress is being used.
The Helix mattress offers good support and pressure relief for back and stomach sleepers.
It is a new thing in the market which is making waves. It is a holistic mattress that takes care of all your sleeping needs with a holistic approach. It will conform to your body shape and help you to get the best sleep possible.
What I Like:
The Helix Birch Natural Mattress gives a great value for the price. With high-quality natural wool and organic cotton, it is durable, comfortable, and supportive.
The Helix Birch Natural Mattress comes in a box. The mattress is compressed in the box, and it needs to be put on a frame to sleep on.
The mattress is made in the United States and has a 25-year warranty.
---
Plushbeds Organic Latex Mattress The Botanical Bliss
Best Cooling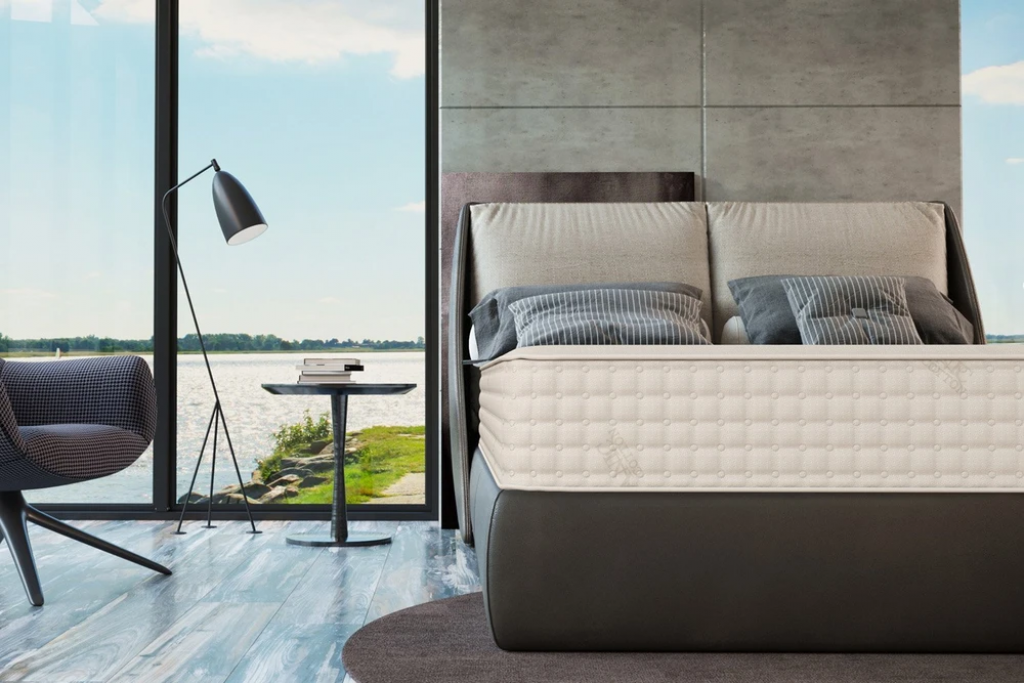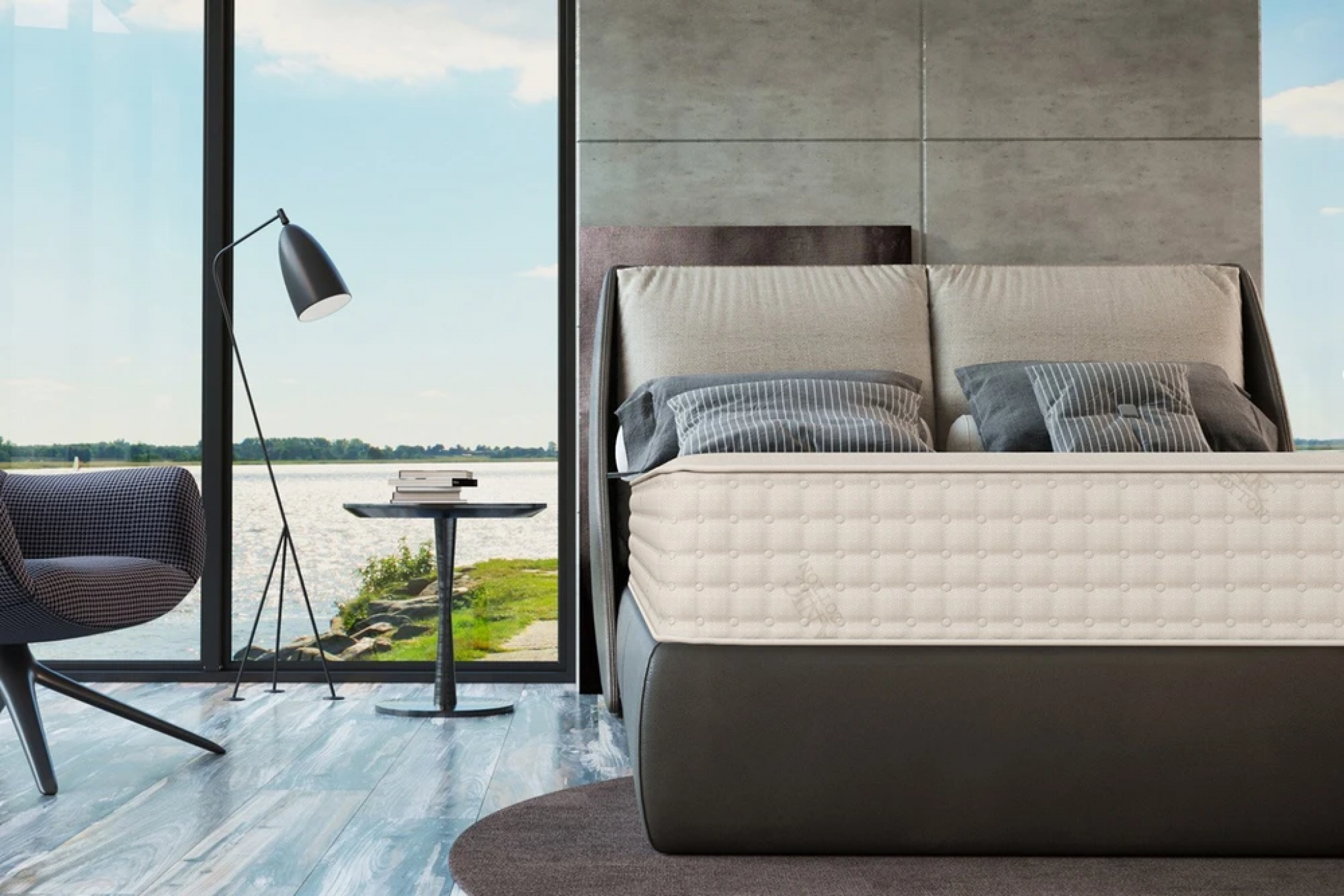 The Botanical Bliss is a mattress made from botanical ingredients. It consists of layers of organic latex foam that are soft and bouncy yet supportive and firm.
You'll also notice that it's made by hand, which means that the quality is going to be noticeably higher than the average mattress.
If you haven't experienced the comfort of a GOTS and GOLS certified organic latex mattress, you are missing out. Our latex mattress by Plushbeds is a joy to sleep on. It is a perfect balance of soft and firm. The latex is strong enough to keep your spine aligned while you sleep.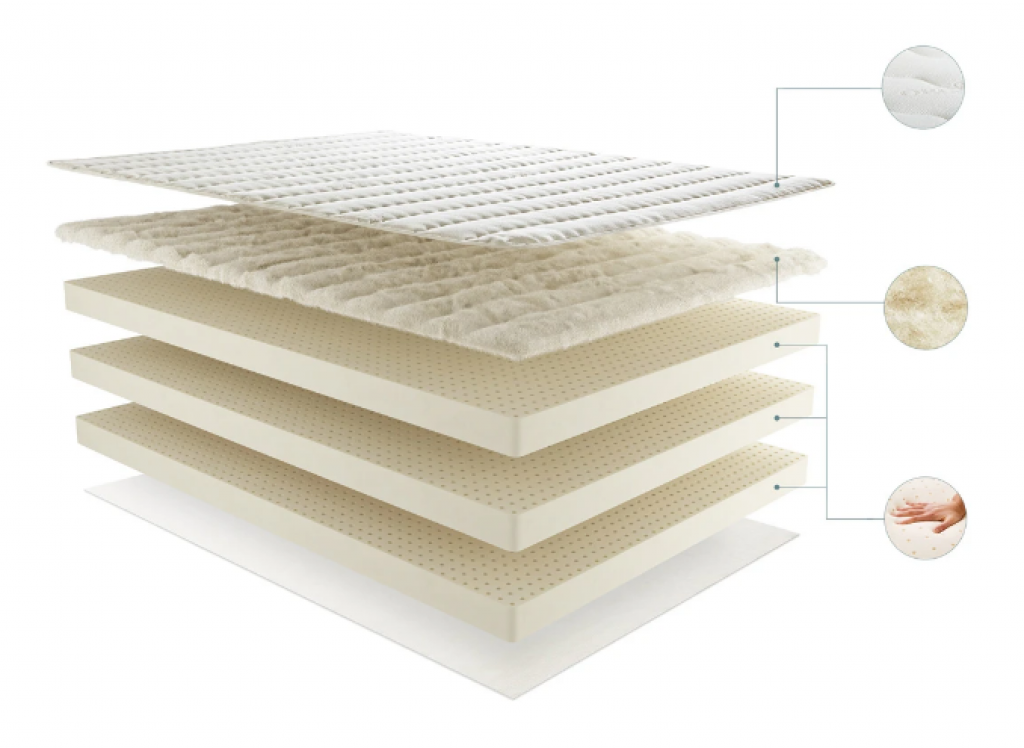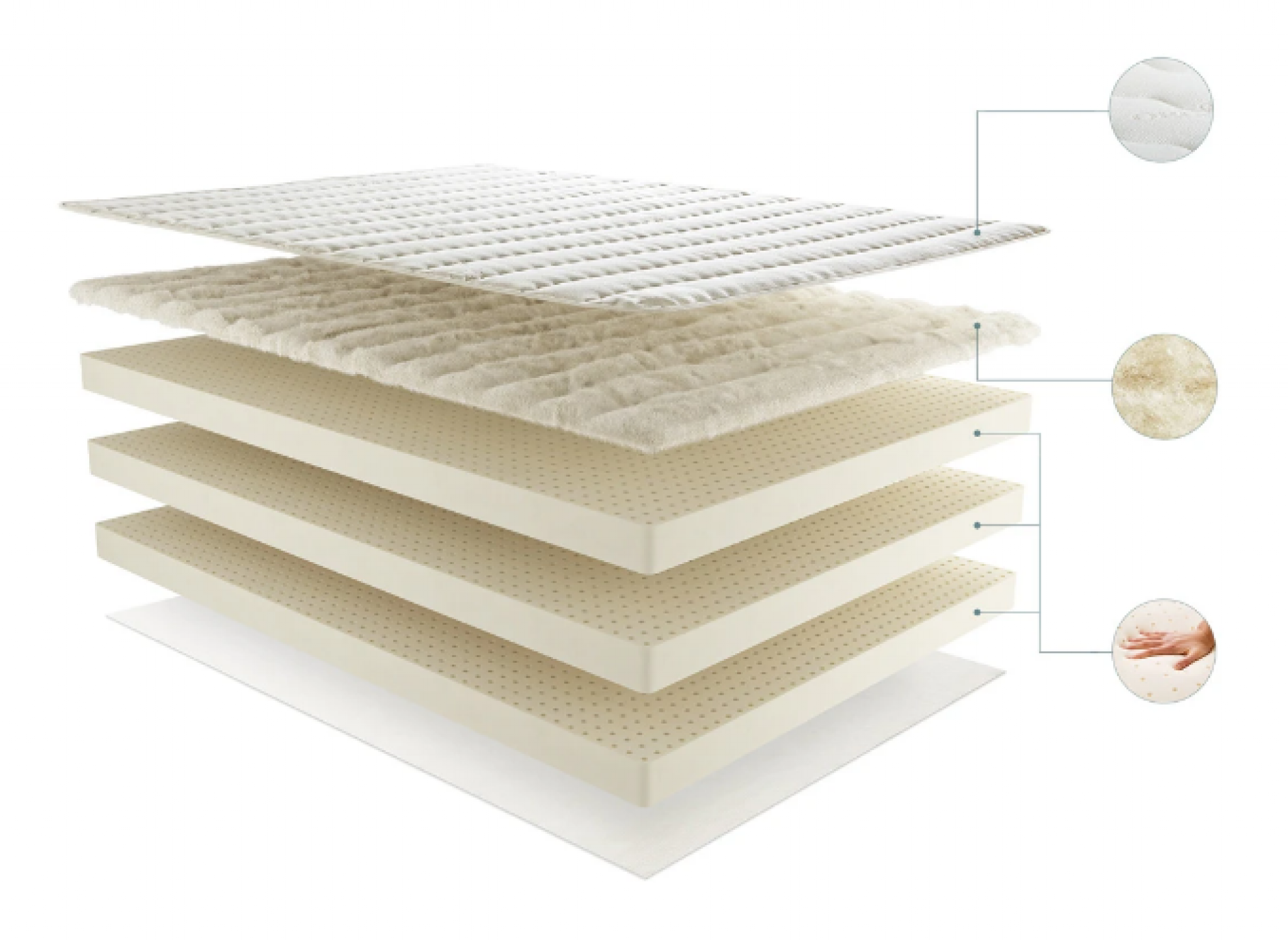 The wool-infused Talalay latex foam layer contains organic wool sourced from sustainable farms in New Zealand. There is no use of any synthetic material. The top surface is made from pure wool, ensuring a perfectly soft and warm feel. It is really easy to wash and clean and also dries very fast.
It is easy to maintain and very durable.
What I Like:
The Botanical Bliss is handmade in the U.S.A.
Their mattress is made out of wool from New Zealand's finest 100% natural wool. The wool is then cross-linked with 100% natural Talalay latex.
---
Buyer's Guide
Beloved by alternative health practitioners and environmentalists alike, wool mattresses are made from the naturally occurring fiber harvested from various sheep species. If you've never slept on one before, you may be wondering what all the fuss is about.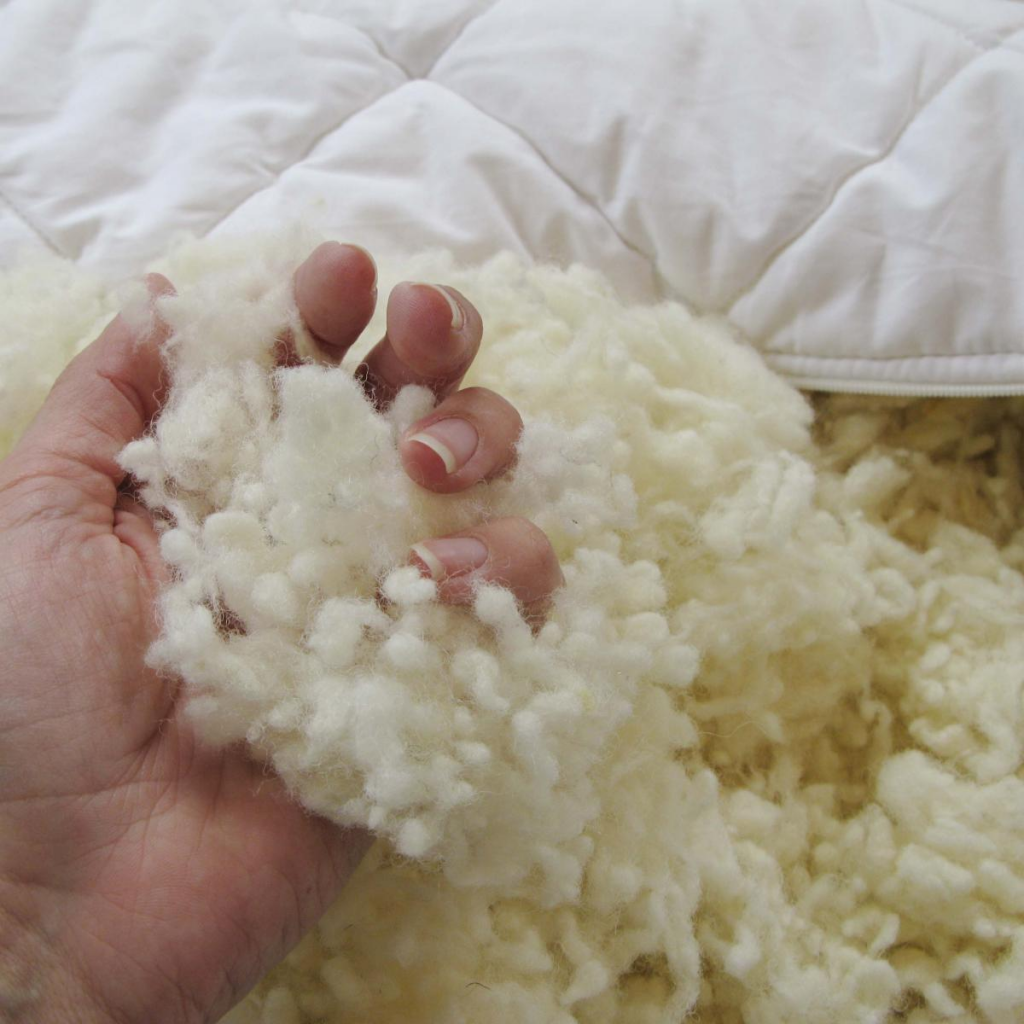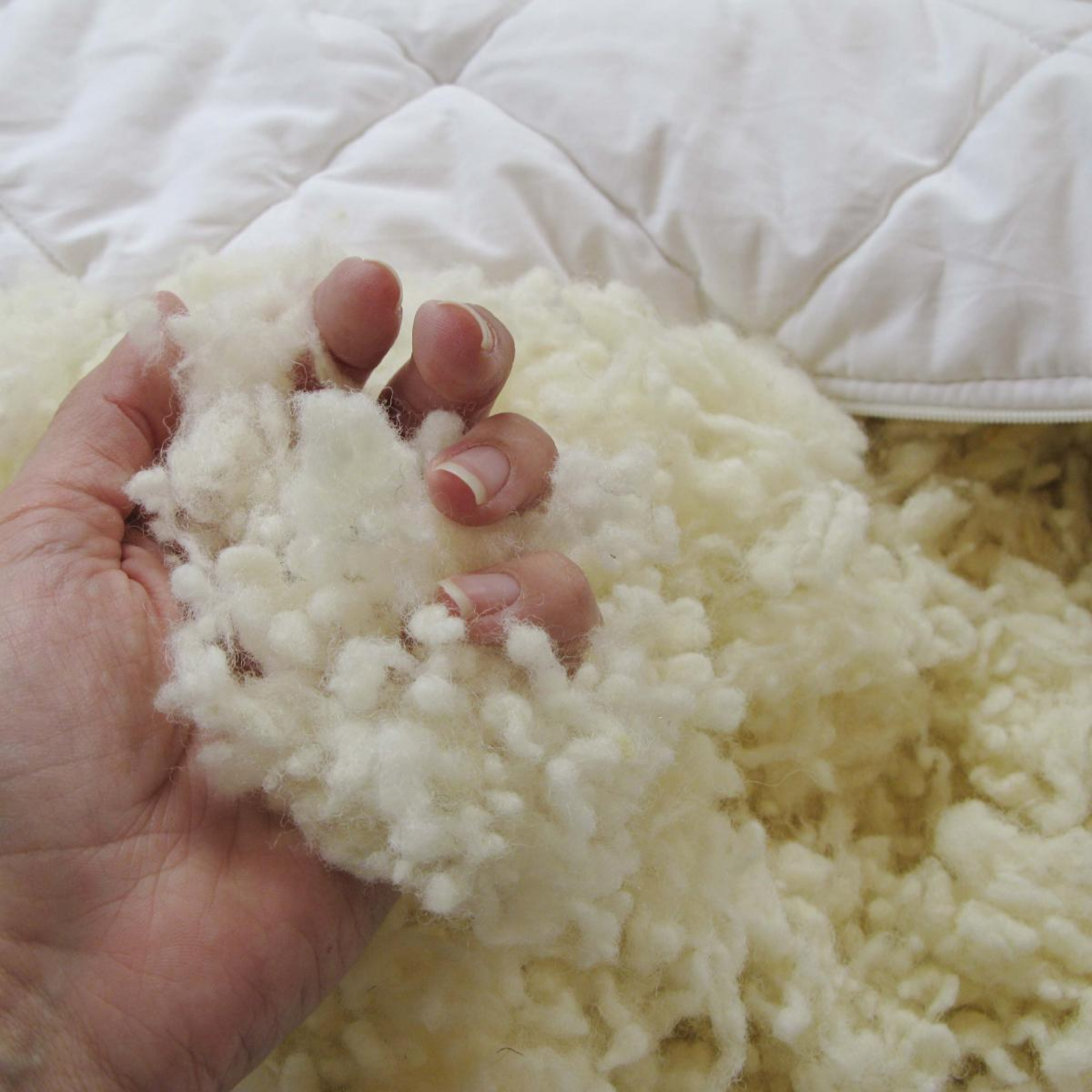 These alternative mattresses actually have some surprising advantages over the more traditional varieties.
Some people are allergic to wool, but many aren't. If you aren't allergic to wool, it can be a great material for a mattress.
Wool is naturally flame resistant, which enables it to pass rigorous fire safety standards. It also regulates body temperature, which means it can help keep you cool in summer and warm in winter.
Wool Foam Mattress
The wool foam mattress is the next new concept in mattress construction. The mattress is made out of a mixture of wool and memory foam and is designed to be more supportive and comfortable than memory foam alone.
The wool foam also has the advantage of being a natural product and is designed to be hypoallergenic. Those with allergies can get a good night's sleep without worrying about being uncomfortable. It is important to understand how various mattresses work in order to choose the right one, and how a wool foam mattress works is a good place to start the process.
Memory foam mattresses are a great choice for people who like a softer mattress that conforms to their bodies. However, you'll find they may offer little support.
Wool Latex Mattress
If you're looking for a mattress that will help you sleep cool, look no further than the wool mattress. Made with wool and latex, it's a natural solution to sleep hot that is also supportive and super comfortable. The Wool Mattress is a hybrid mattress made using both latex foam and wool fibers.
Latex is a natural substance that has a unique feel to it. It is bouncy, responsive, and resilient, so it develops a slightly sticky quality when it is used in mattresses.
It differs from memory foam in that latex and wool are very breathable. That is the reason why you can feel the temperature of the surrounding air easily when you sleep.
Wool Hybrid Mattress
A wool hybrid mattress is a mattress that has wool in it. This may sound confusing, but it makes sense once you understand that most mattresses are filled with foam. The wool in a hybrid mattress makes the foam in the mattress more comfortable to sleep on.
If you sleep on your back, side, or stomach, this is the mattress for you. This mattress is easy on your joints and back, but will still support you and prevent you from sinking in too much.
---
What Look For In Best Wool Mattress
Wool is a great choice if you're looking for a natural mattress material that's better for the environment than traditional materials, like synthetic polyfoam.
Wool can be used to fill mattresses of all shapes and sizes, including traditional innerspring mattresses, memory foam mattresses, hybrids, and even airbeds. Wool is hypoallergenic, resistant to mold, and does not require any special care, just regular vacuuming.
To help you learn more about buying a new mattress, here are some tips on how to choose the best wool mattress.
Materials
Mattresses come in a surprising array of materials. While the vast majority are made from fabric, foam, innerspring, or latex, manufacturers also sometimes use plant, animal, or even synthetic materials. However, wool is a natural material that has been used to create mattresses for centuries. It is also sometimes used as a filling in other mattress types.
Durability
When looking for information about wool mattresses ' durability, one of the most important factors you should consider is the type of material used to make the mattress. Sheep wool is one of the oldest and most comfortable materials that have been used to create mattresses for centuries.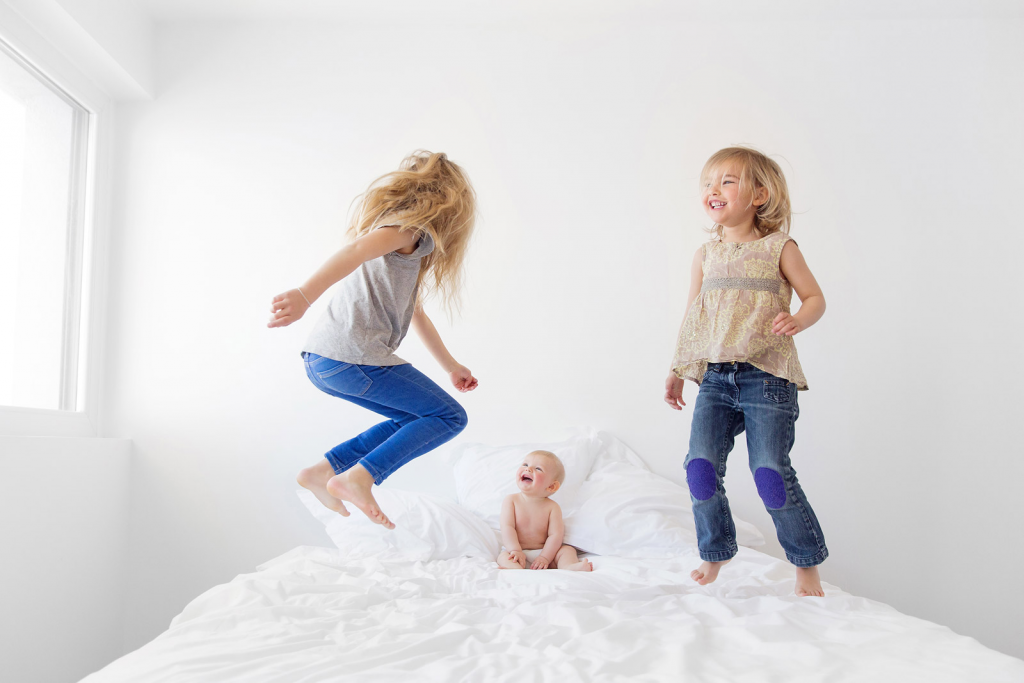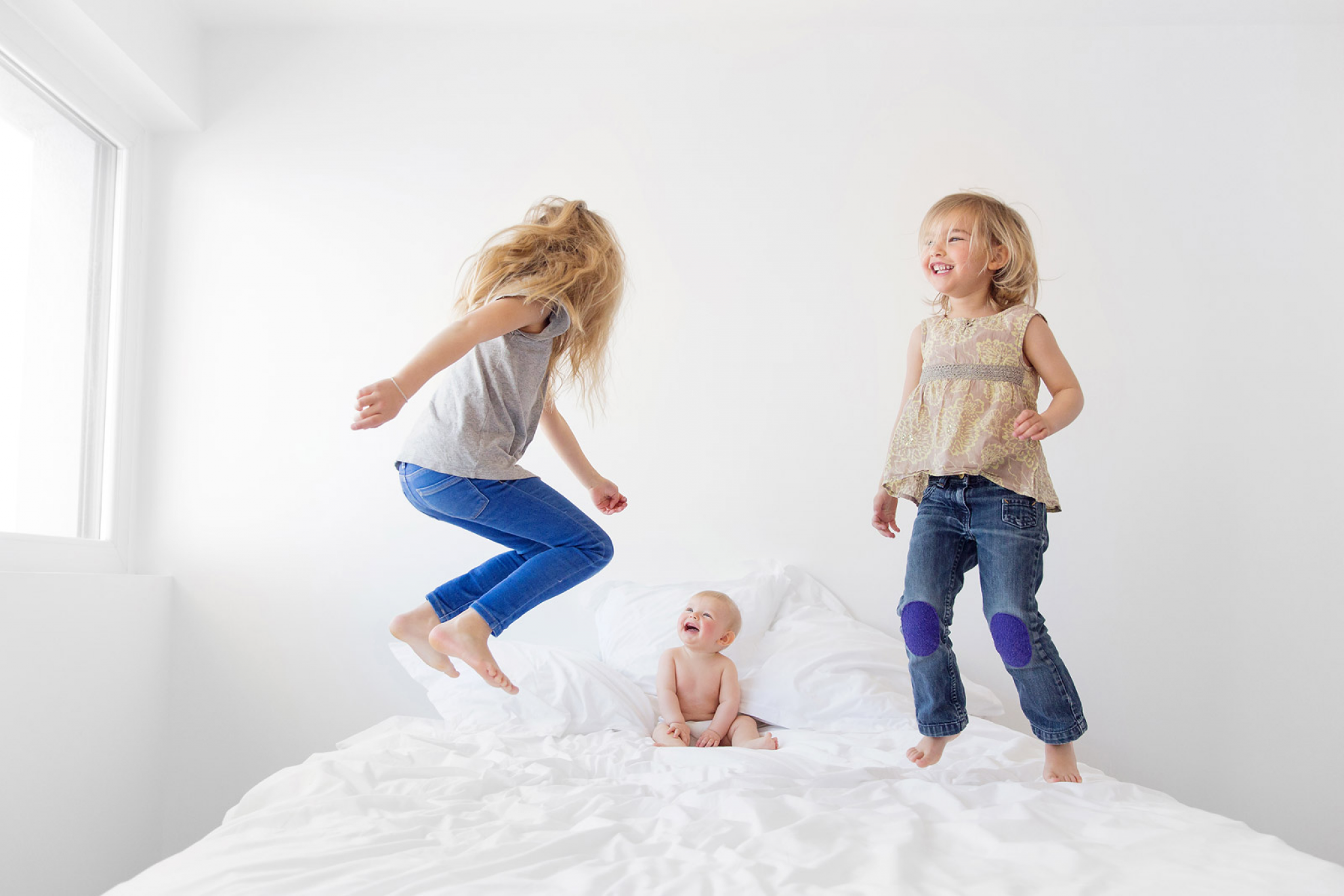 Wool is a natural fiber obtained from sheep and has many qualities that make it a good bedding material and more durable.
Durability wool mattress is created from different types of wool that are often blended with other types of fibers. This creates a product that many people find to be incomparable when it comes to comfort and support.
Cooling Effect
Wool mattresses are gaining popularity because they are hypoallergenic, naturally fire-resistant, and durable. However, wool mattress benefits don't stop there.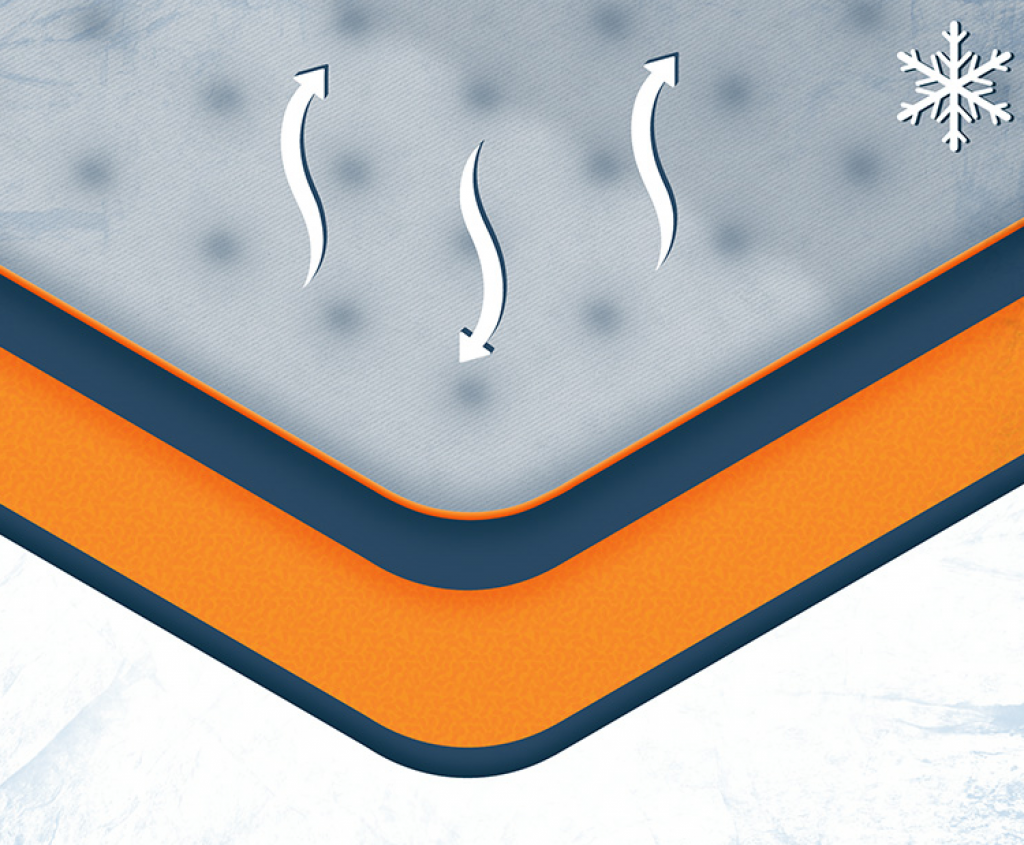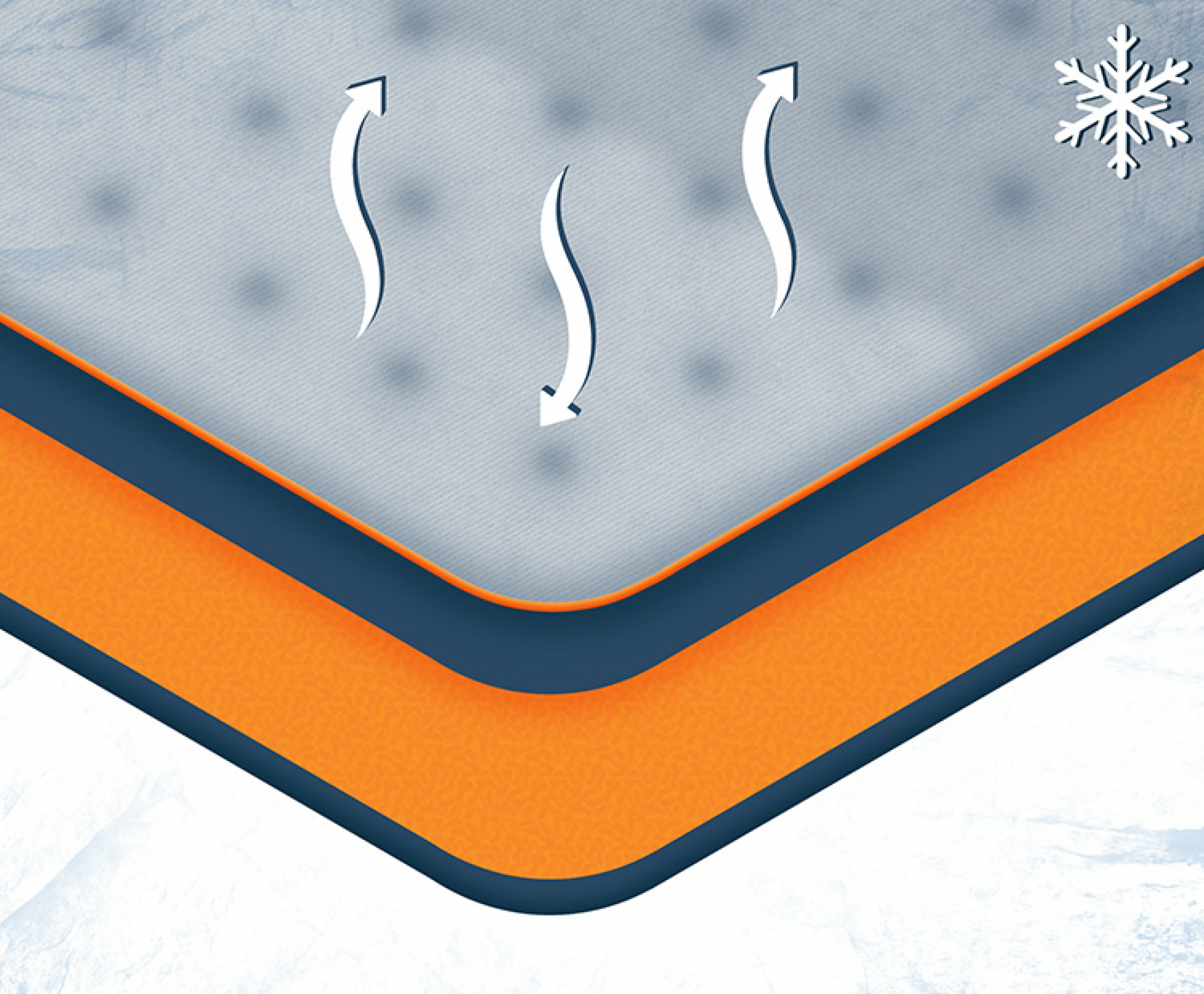 One reason for this is that the wool fibers tend to absorb and draw away moisture. This makes the mattress feel cooler than it otherwise would. Studies have shown that materials that feel cool to the touch are better at reducing the buildup of heat and moisture on a mattress. For this reason, wool fiber is often used in clothing worn in hot climates.
Firmness Level
The firmness level on a wool mattress is definitely something all consumers should pay attention to. Not all mattresses feel the same, and that's why it's so important to know what level of firmness you gravitate towards.


And the firmness level of the mattress can determine the comfort that you will have when you sleep on it, down to how much you will sink into the mattress.
---
F.A.Q.
Are wool mattresses good?
The main reason why people opt for a wool mattress over a conventional option is due to the considerable amount of health benefits that come with wool. Although wool is one of those things that have been around for a long time, it hasn't gained the popularity it should have. 
Nevertheless, with wool's health benefits becoming more and more common knowledge, people are starting to take a second look at this material and how it should be utilized in the mattress industry.
How long do wool mattresses last?
As with all types of mattresses, wool mattresses are generally expected to last for a very long time, in some cases, even as long as 25-30 years. However, this will always depend upon the quality of the mattress and how often you use it.
Like most mattresses, the wool mattress should be rotated from 12-18 months onwards to ensure even wear on all sides and prevent any of the natural materials within the mattress from breaking down.
Does a wool mattress pad keep you cool?
The idea of a wool mattress may seem old-fashioned to some, but for those who are looking for an eco-friendly mattress that will keep them cool, it doesn't get much better than wool. 
The benefits of a wool mattress are a natural material with the ability to wick moisture away from the body and fight the heat. The wool has a natural pH balance that combats odors and is naturally resistant to bed bugs and dust mites.