Mattresses are not cheap, especially if you want the best of the best. If you're looking for a high-quality product that has all of the bells and whistles, look no further than the DreamCloud Luxury Hybrid Mattress.
This mattress is designed to address each sleep type with its bed is made of soft and supportive foam for side and back sleepers and a deep-pocketed pocket coil system for stomach sleepers. Keep reading to learn more interesting facts and valuable features about this mattress.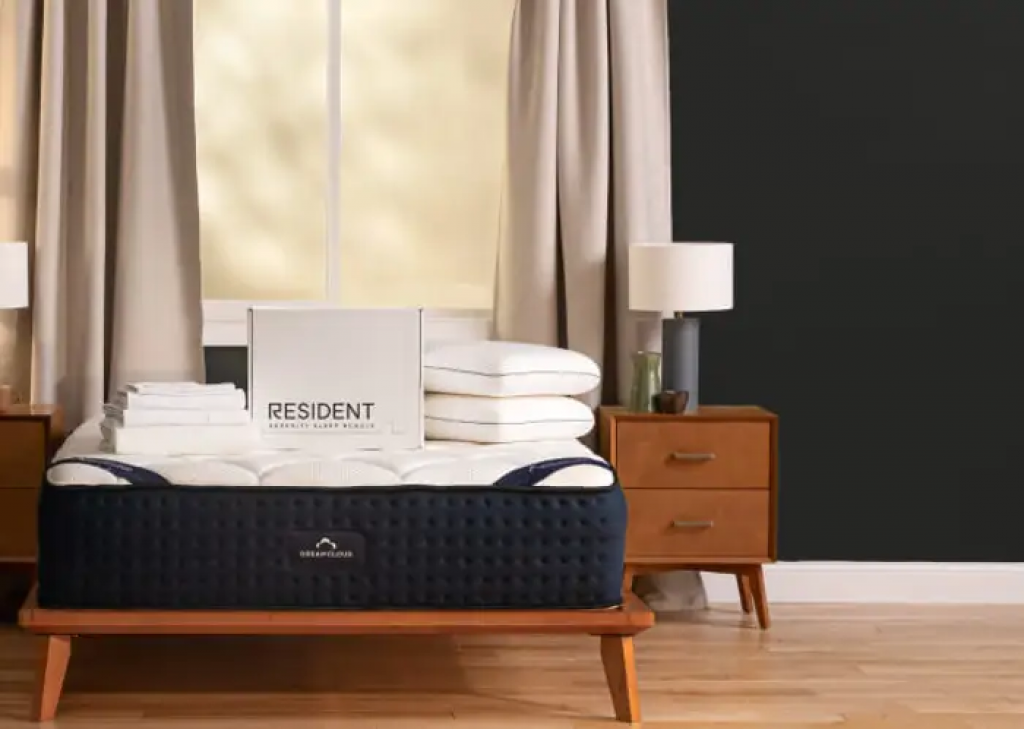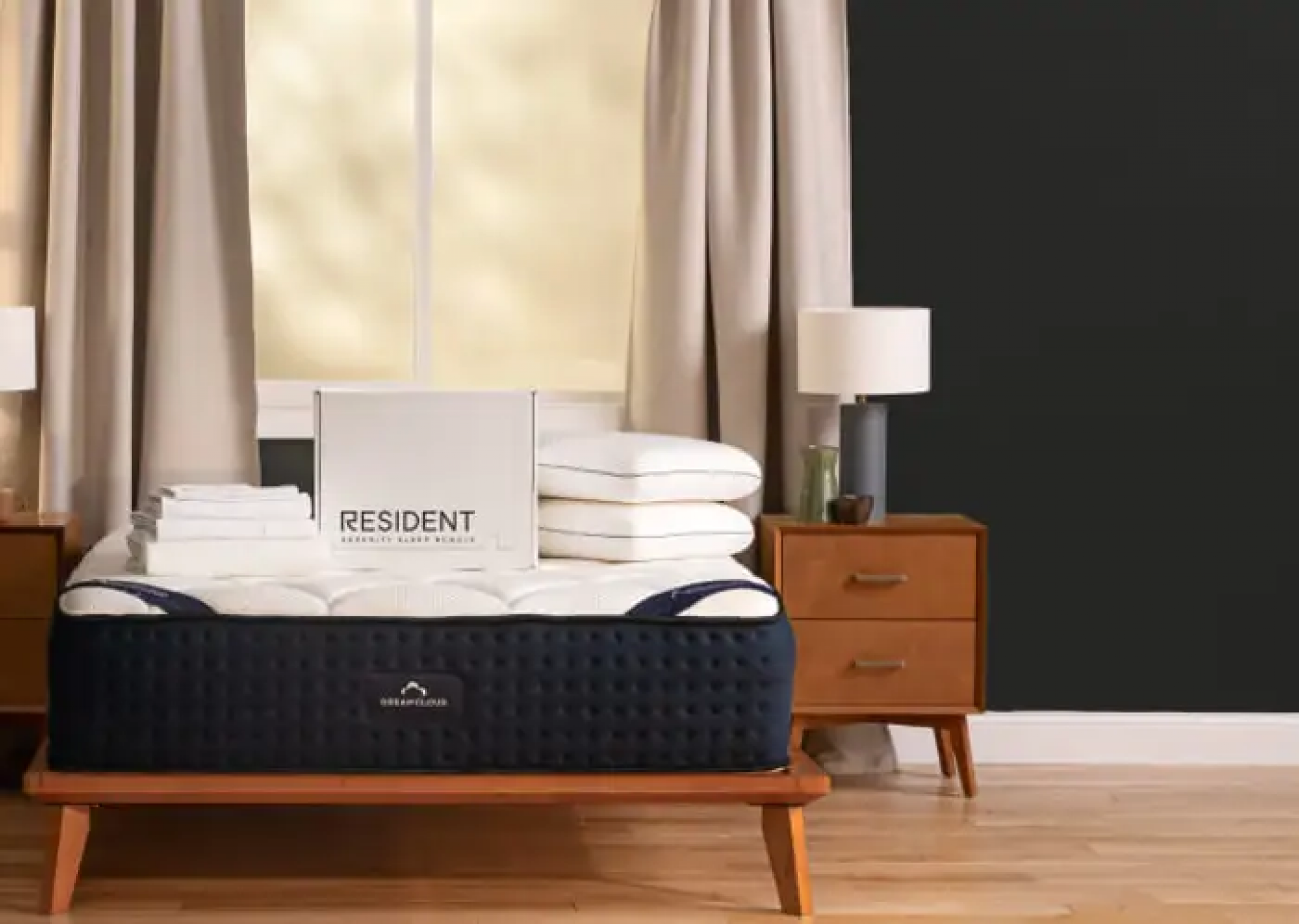 ---
Who Is The DreamCloud Luxury Hybrid Mattress Good For?
If you're someone who wants a plush feeling when they lay down but still have the firmness that supports your back, the DreamCloud is an excellent option for you. In fact, it's better than great. According to customers, the mattress is everything they have ever wanted.
They are surprised by just how comfortable this mattress is. Even if you don't normally think that you need a pressure-relieving mattress, it might be time to reconsider that position. People who have trouble with aches and pains due to their sleep positioning will find DreamCloud to be a lifesaver.
Another great thing about DreamCloud is its ability to remain cool despite all of the padding and memory foam inside of the mattress. You can also adjust it based on your needs so that no matter what type of sleeper you are, you can get your best sleep ever.
The mattress is perfect for:
Sleepers who suffer from back pain.
Persons who are looking for a luxury mattress.
Those who like supportive beds and don't want to sink into a mattress.
Couples who are looking for mattresses with motion isolation.
---
Is The DreamCloud Luxury Hybrid Mattress Good For Back Sleepers?
The DreamCloud is ideal for back sleepers because it has just the right level of firmness that your back needs. It's also supportive enough that you won't feel like you're sinking into the mattress.
If you suffer from back pain, this will be one of the few mattresses that can make a big difference in how you feel after sleeping on it. If you've ever tried to sit up in bed and felt like you could never get there, this is one way to fix it.
---
Is The DreamCloud Luxury Hybrid Mattress Good For Side Sleepers?
If you're a side sleeper, you will be happy with how comfortable this mattress is. You'll sink into the memory foam and feel like it's molded to your body. It feels like you're floating on air which is perfect if you like to change positions during the night.
There is enough padding under your body so that there's no pressure on your hips or shoulders, but not so much that it feels squishy or sags at all. This is one of the best mattresses for side sleepers, but be warned that it might take you a while to get used to it.
---
Is The DreamCloud Luxury Hybrid Mattress Good For Stomach Sleepers?
One of the biggest problems with stomach sleeping is waking up with back pain over time. This mattress won't do that because there's enough support under your body to keep your spine in alignment during the night.
The mattress is soft enough that it won't make your backache but firm enough that you won't feel like you're sinking. Another benefit for stomach sleepers is how cool the mattress remains during the night. It'll prevent you from overheating and snoozing more than you want to.
The DreamCloud is one of the most versatile mattresses for stomach sleepers because it keeps its shape and doesn't cause any of the usual pains after a couple of nights on it. It's also not sagging or lumpy despite being a memory foam mattress.
---
What Is The DreamCloud Luxury Hybrid Mattress Made Of?
This is a luxury hybrid mattress that combines different layers, including memory foam and supportive coil level. DreamCloud has a proprietary blend of foam that makes it unique from other mattresses on the market. The top layer is made of quilted foam and cashmere and provides a cozy and cool feeling. This cooling technology is built-in, so it doesn't get hot after you get in bed.


The next layer is gel-infused memory foam that contours your shape and relief pressure points from the neck, hips, shoulders, etc. Individually wrapped coils in the following layer custom adapt your body and provide fantastic comfort and support during sleeping.
Overall, by buying a DreamCloud Luxury Hybrid mattress, you receive numerous layers of foam to provide support without being too firm or too soft. Together, they make the bed plush and comfortable, which no other traditional mattress can do consistently enough to be worth buying.
---
Is The DreamCloud Luxury Hybrid Mattress Non-Toxic And Eco-Friendly?
The DreamCloud has a layer of fire retardant foam that prevents any possibility of a fire from happening. It also uses a fireproof material underneath the memory foam to keep the mattress from sagging or losing its loft.
The materials used in the manufacturing process have been tested for safety and are non-toxic. There are no off-gassing compounds, so you can sleep on this mattress without worry about your lungs hurting you in the morning.
The DreamCloud is also eco-friendly because it makes less waste when it's in use and when you're taking it down.
---
Mattress Prices And Sizing
| | | |
| --- | --- | --- |
| Size | Dimensions | Price |
| Twin | 38″ x 75″ | $899 |
| Twin XL | 38″ x 80″ | $999 |
| Full | 54″ x 75″ | $1,099 |
| Queen | 60″ x 80″ | $1,199 |
| King | 76″ x 80″ | $1,399 |
| California King | 72″ x 84″ | $1,399 |
---
Is DreamCloud Luxury Hybrid Mattress Worth It?
Yes, DreamCloud is worth it. That's because you're not just getting a mattress. You're getting a high-quality sleep experience.
If you aren't sleeping well, the quality of your life will suffer. You get out of life what you put into it, and it's hard to give your best if you aren't getting the most out of your ability to sleep deeply and restfully. With DreamCloud, your sleep will be deeper and more restful than ever before.
It also helps with stress relief and an improved outlook on life since you'll be happier after a good night's sleep than when you toss and turn all night long.
---
How Firm Is DreamCloud Luxury Hybrid Mattress?
While you might not expect a mattress as thick and soft as the DreamCloud to be as firm as it is, it's actually quite firm. It has a 6,5 point firmness scale, and it means the mattress is a luxury firm.


The reason for this is that the bottom layer of the mattress – the part that you sleep on directly – is made of high-quality memory foam that provides strong support to keep your back aligned and your spine in place.
---
How Long Does DreamCloud Luxury Hybrid Mattress Last?
It's a long-lasting mattress, and it's not hard to see why. DreamCloud has a lifetime warranty on the sleep surface. In addition, the mattress has been tested for safety and durability by numerous labs that can confirm that there is nothing unsafe within the bed.
In short, you're getting a high-quality product that will last a long time. If you can get a hold of one at a reasonable price, don't hesitate to purchase it because you'll be glad you did in no time! Moreover, the customer service is also excellent with DreamCloud.
---
DreamCloud Luxury Hybrid Mattress Discounts And Deals
---
DreamCloud Luxury Hybrid Mattress Features
Motion Isolation
One of the best things about DreamCloud is its motion isolation. That means that if your partner rolls over or gets out of bed, you aren't disturbed by it as much as you would be on a traditional mattress.
It's common for couples to have issues with mattresses moving around during the night, which can cause them to wake up with back problems or other common aches and pains. The DreamCloud creates a barrier not to feel movement as much, making it easier to stay asleep without compromising your comfort level.
Pressure Relief
The DreamCloud mattress gives you the best of both worlds when it comes to pressure relief. It features memory foam technology to help relieve pressure points, but it also has a built-in bounce so that you can feel like you're sleeping on a bed rather than on top of a slab of concrete.


There are also two layers of the mattress designed to make sure that your body is aligned correctly for your back support. This will keep you from tossing and turning during the night, which can disrupt your sleep cycle and cause neck or back pain during the day.
Temperature Control
Traditional mattresses don't allow you to control the temperature in any way. As a result, you can find yourself either too hot or too cold while you're sleeping, which can be uncomfortable and disrupt your ability to get a really good night's sleep.
The DreamCloud mattress uses gel-infused memory foam that allows heat to dissipate through the mattress while also wicking moisture away. This keeps you cool when it feels like it's not possible, which will give you more freedom over how your body reacts during the night.
Edge Support
The DreamCloud has a curve support system that gives your body more support on the sides so that you don't feel like you are rolling off of the bed throughout the night. This mattress can be adjusted to your body type so that you have everything you need to ensure a great night's sleep.
Off-Gassing
The DreamCloud mattress is 100% eco-friendly. It's made from premium eco-friendly materials that don't run off-gas chemicals or other vapors, which can make you sick if you're a person who is sensitive to smells or sleeps with their face in the sheets.
The material inside of the mattress has been designed to be breathable and comfortable so that when you lay down, it will just feel like you're on top of a soft cloud. It will be easy for you to fall asleep and stay asleep throughout the night because your body won't be distracted by any pressure points or other factors that can keep you up at night.
Sleep Trial
You don't have to worry about sleeping on a mattress for an extended period before you can give it a test run. The DreamCloud is free of the risk that some other beds come with a trial period that allows you to sleep on the product for at least 365 nights without paying any more money. This way, you can see if this mattress will be right for you before committing all of your hard-earned money.
Warranty And Return Policy
The DreamCloud comes with an impressive lifetime warranty against manufacturer defects. That's pretty much the most that you will see with any mattress product. They also give you a sleep trial period and an excellent return policy that lets you sleep on the mattress and if it doesn't work for your body, simply return it for a full refund.
---
The Bottom Line
DreamCloud is the right choice for anyone who wants to improve their sleeping experience. Whether you like to sleep warm or cold, this product can absorb your body heat and keep you at the ideal temp no matter what type of sleeper you are.
This hybrid mattress is a great option for sleepers of all types. It's perfect for those who have aches and pains while sleeping, it's a good choice for pregnant women, and it's even ideal for those who want to sleep cool or warm at night.
In other words, the Luxury Hybrid mattress from DreamCloud is a great option if you need a high-quality bed at an affordable price.