The science behind a good night's sleep is incredibly complex. The mattress industry needs to approach it from a variety of angles. For example, some people wake up with back pain because of their mattress choice, especially those who experience sciatica. 
---
Top 5 Best Mattresses For Sciatica
#1
Winkbeds GravityLux Mattress
Get $300 off
The mattress offers unmatched quality you'll see and feel every night using high-quality, innovative, and eco-friendly, American-sourced materials.

It is easy to set up, open the box, carefully cut the wrapping sleeve, place the bed on your frame, and you're done!

Great for sleepers looking for a balance between bounce, motion isolation, and pressure relief.
Trial period: 120-night risk-free trial

Warranty: Forever warranty

Shipping:
Free shipping and returns

Firmness:
4/10, 5.5/10, 7/10

Price range: $$$$$

Type: Foam
We recommend this mattress for the following sleepers:
Get $300 off
---
The pain often stems from a mattress that is too soft. But the bed's firmness is not only the one thing to consider while choosing the best mattress for sciatica. Choosing a mattress for back issues is a task that few of us ever look forward to.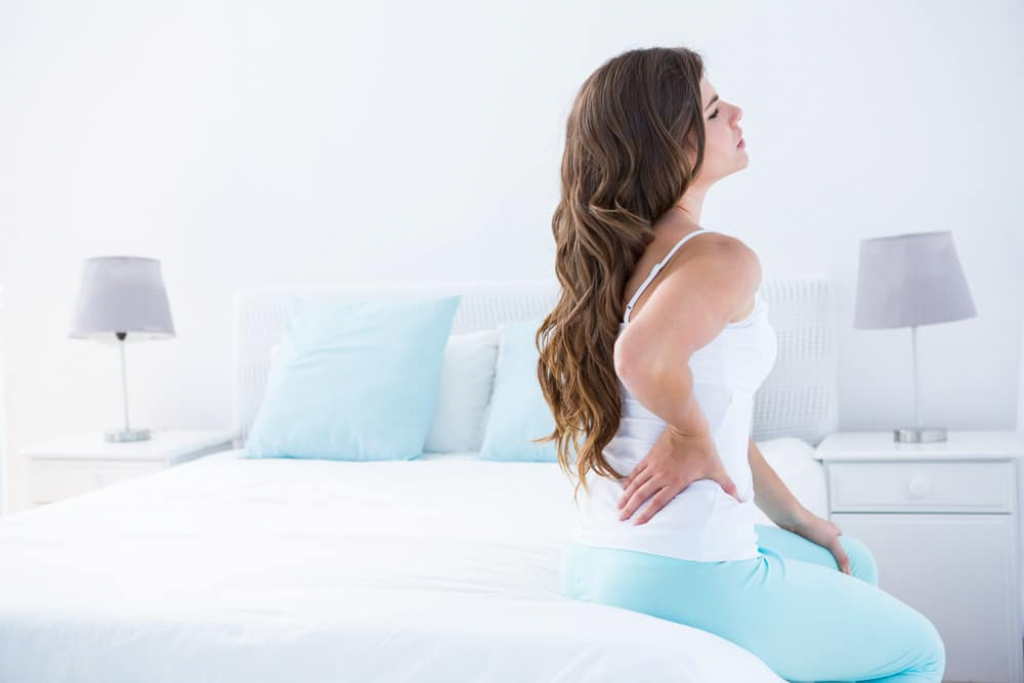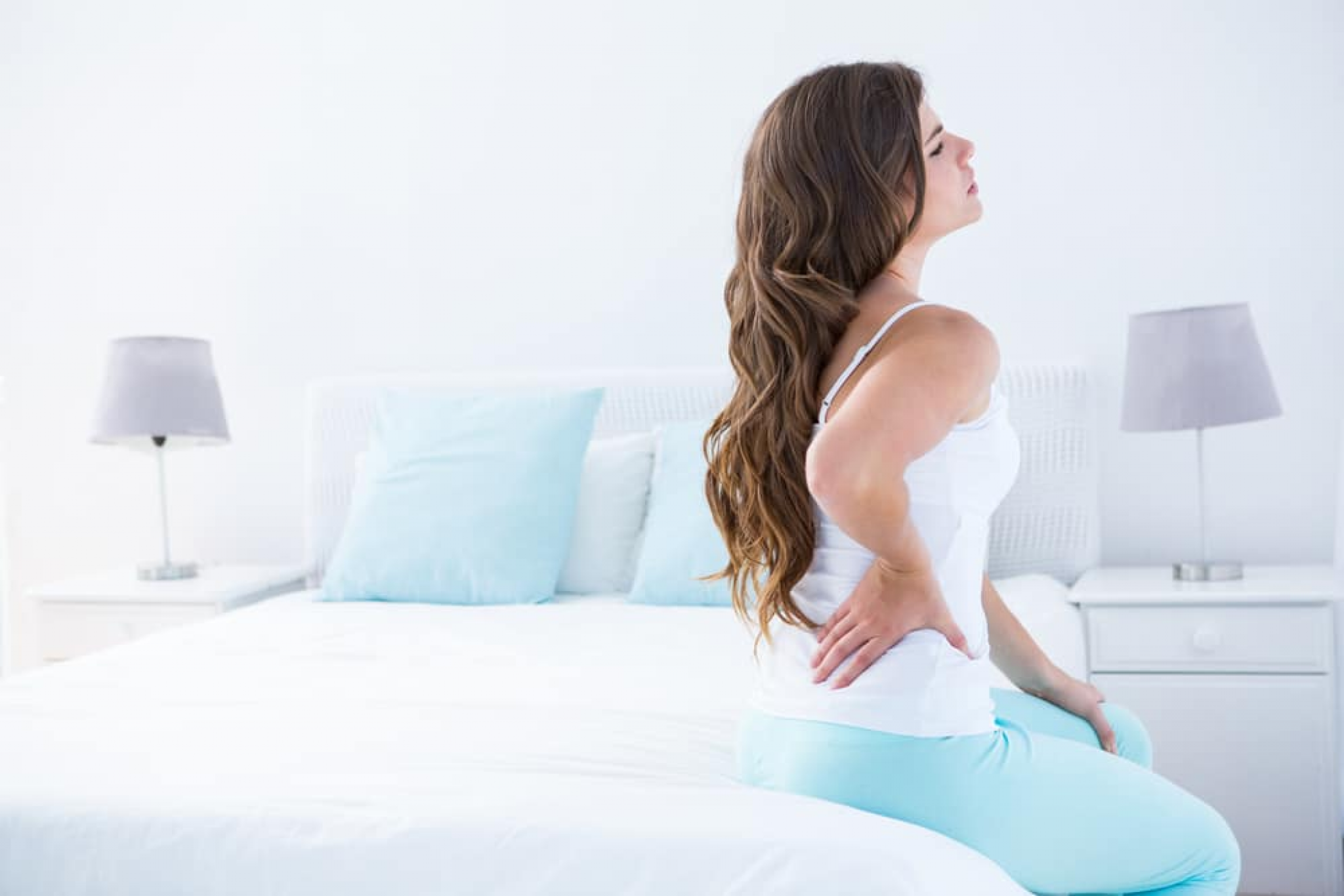 The sheer number of options, combined with confusing language and a dizzying array of features, makes the whole experience feel like a trip to the car dealership. But, unlike a car, the mattress you buy will be with you for years, so it's essential to get it right. I reviewed the best five mattresses for sciatica and gathered essential tips to pay attention to while shopping for the mattress.
---
Best Mattresses For Sciatica Reviews
Winkbeds GravityLux
Best Overall
If you're out looking for a new mattress, you've probably noticed a lot of different brands claiming they're the best. In a sea of marketing fluff and gimmicks, it can be hard to tell where to turn. Well, if you're looking for a new mattress, I've got your back! The Winkbeds GravityLux Mattress is exactly what you need.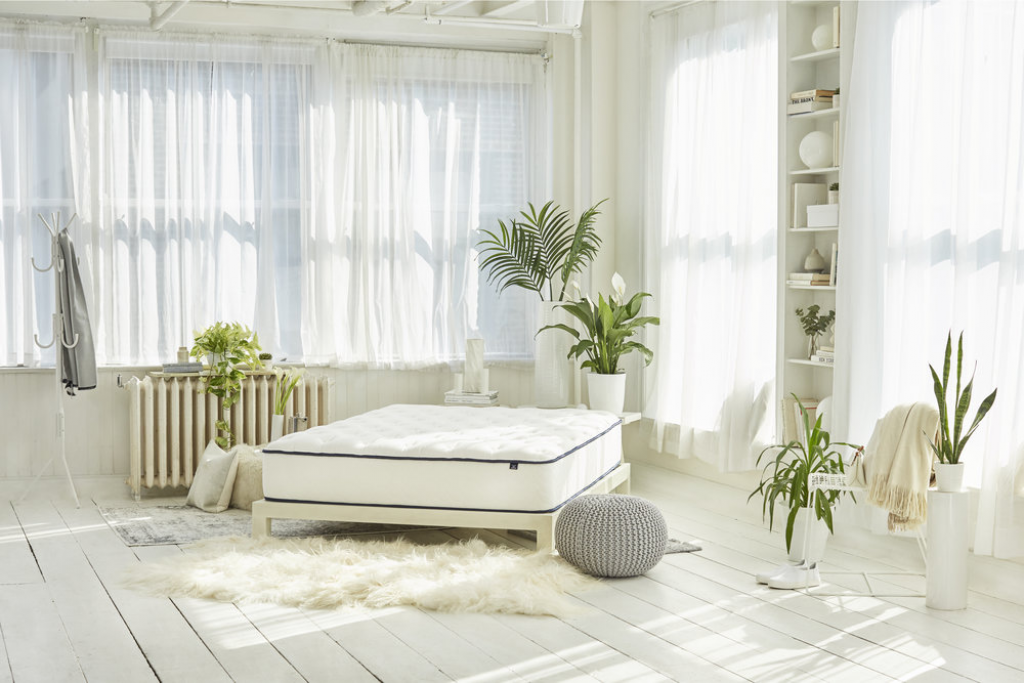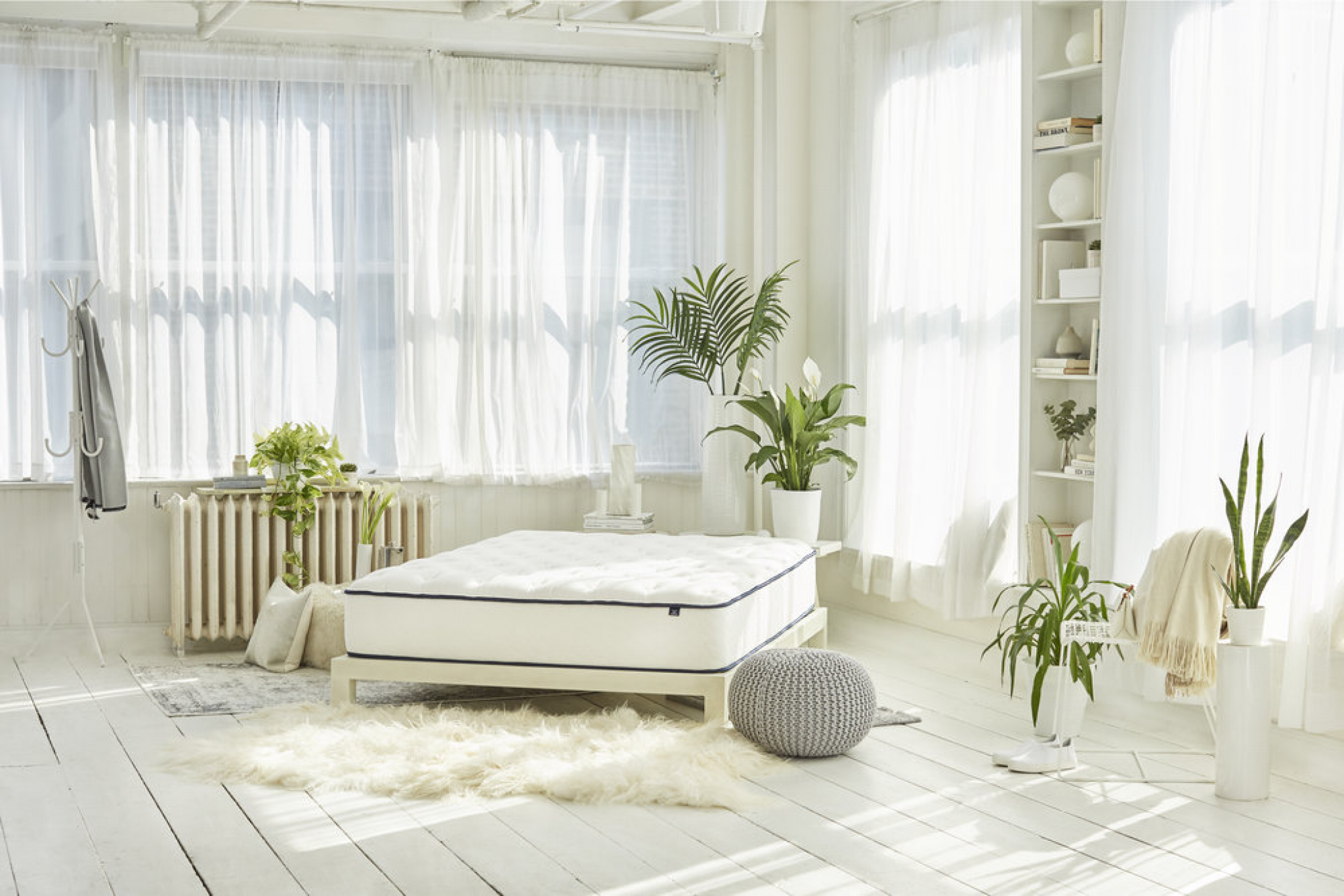 The Winkbeds GravityLux is an innovative sleeper mattress. It has a unique gel foam mattress cushion designed to reduce the pressure points and provide support for the sleeper. The GravityLux also features a TENCEL® cover derived from eucalyptus trees intended to provide a cooler sleeping temperature for the sleeper.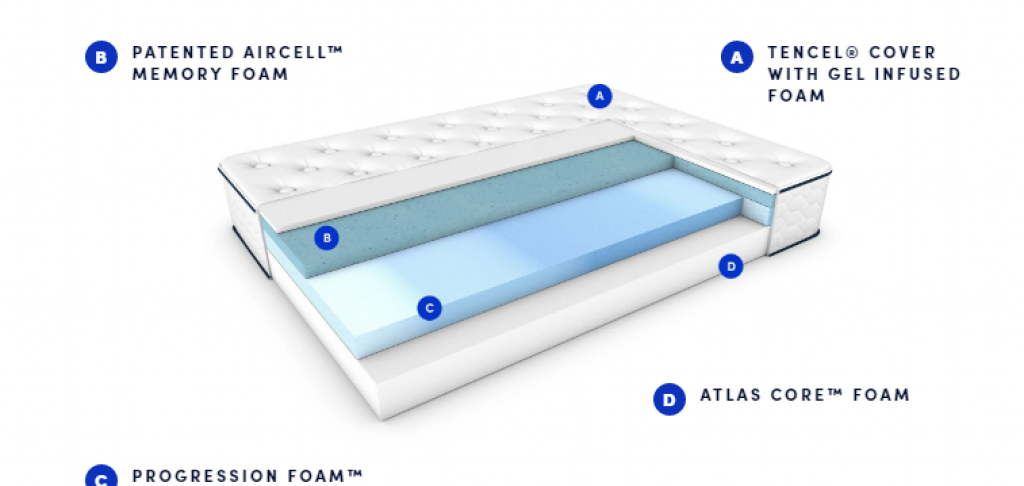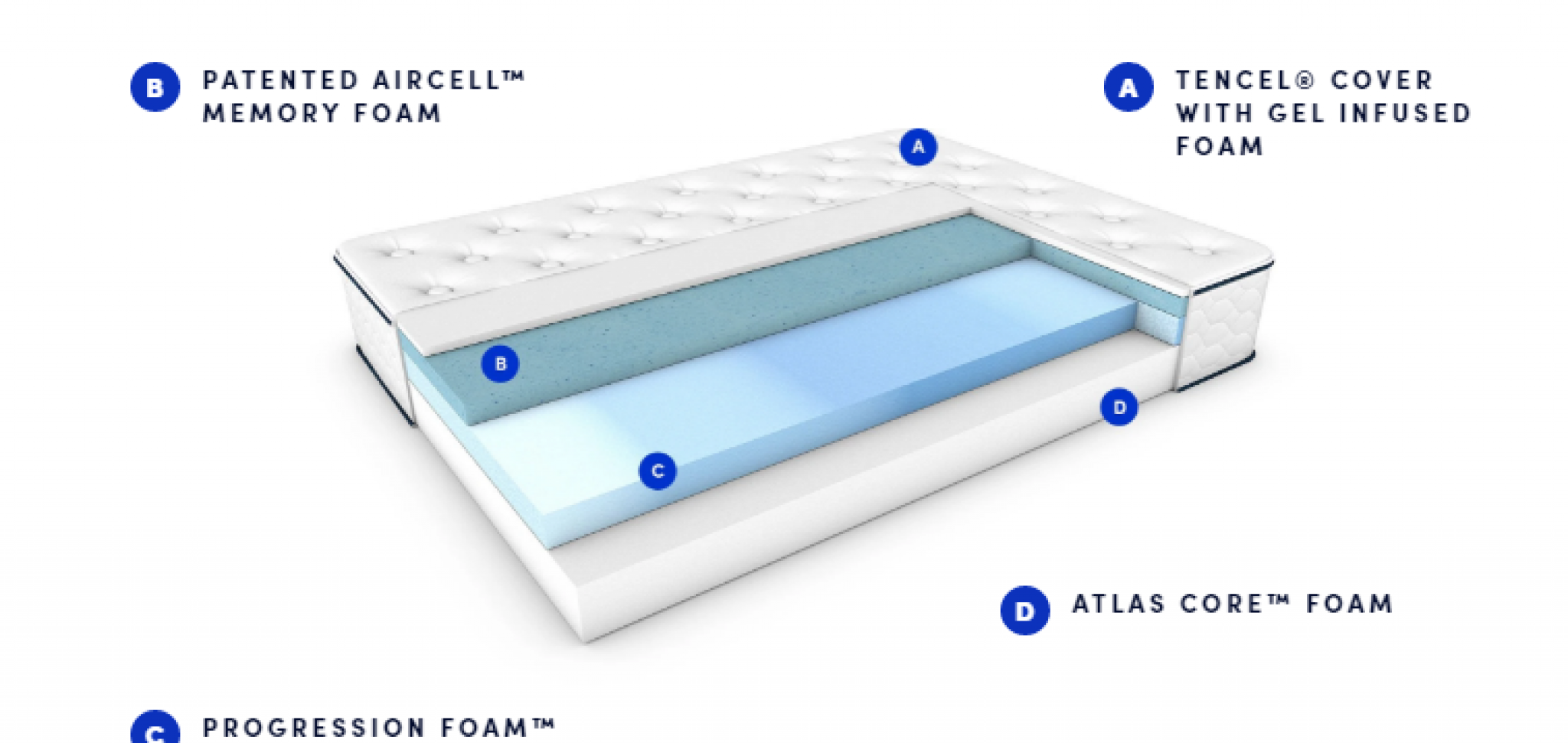 This mattress is designed to provide you with the highest level of comfort. It features the ATLAis Core™ Foam and a unique layer of cooling gel foam for a cooler night's sleep. The mattress is CertiPUR-US® certified, so I know it's made without ozone depleters, PBDEs, TDCPP or TCEP fire retardants, mercury, lead, heavy metals, formaldehyde, etc. All these mean that Winkbeds GravityLux is an excellent product for sciatica.
What I Like:
The Winkbeds GravityLux is an all-foam mattress that is among the latest in a recent trend of "value-oriented" mattresses that strike a balance between affordability and quality.
This is a soft and plush mattress that stands out among its peers thanks to its cover material's premium quality.
---
Helix Dusk Luxe Mattress
Best Breathable Cover
Most mattress brands will promise you a great night's sleep. But, the Helix Dusk Luxe Mattress actually makes good on its promise. Most sleepers report sleeping on their Helix mattress like they are sleeping on a cloud. The Helix uses a combination of support and pressure point relief to keep you sleeping through the night and waking up feeling refreshed. The combination of foams used in the Helix mattress allows for the perfect balance of form, comfort, and support.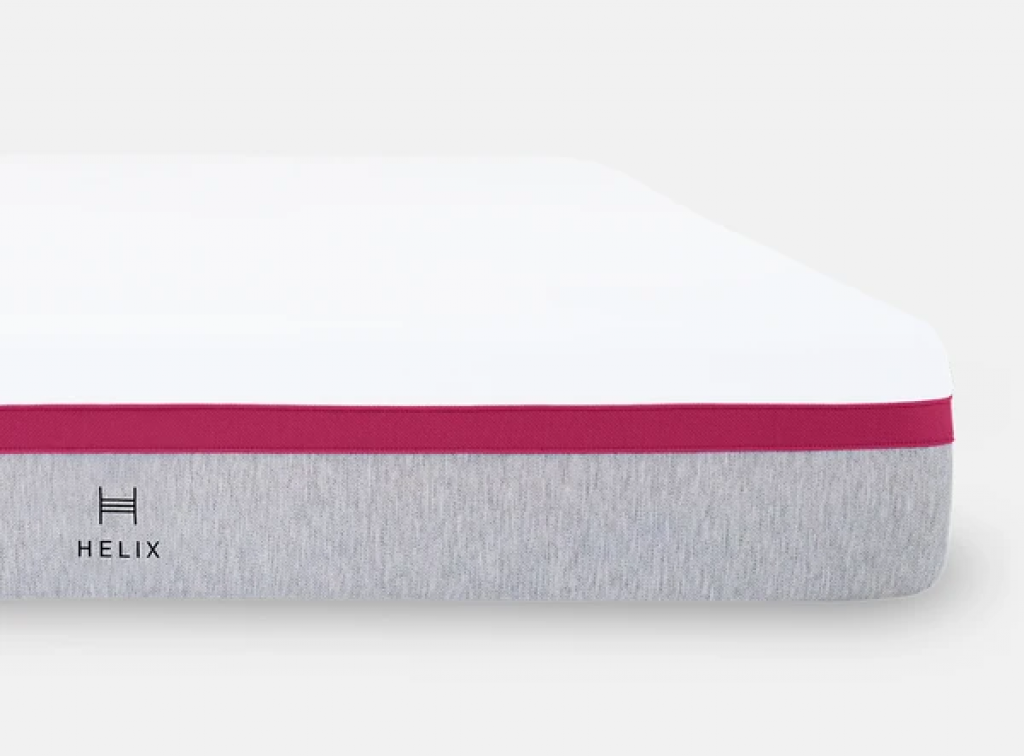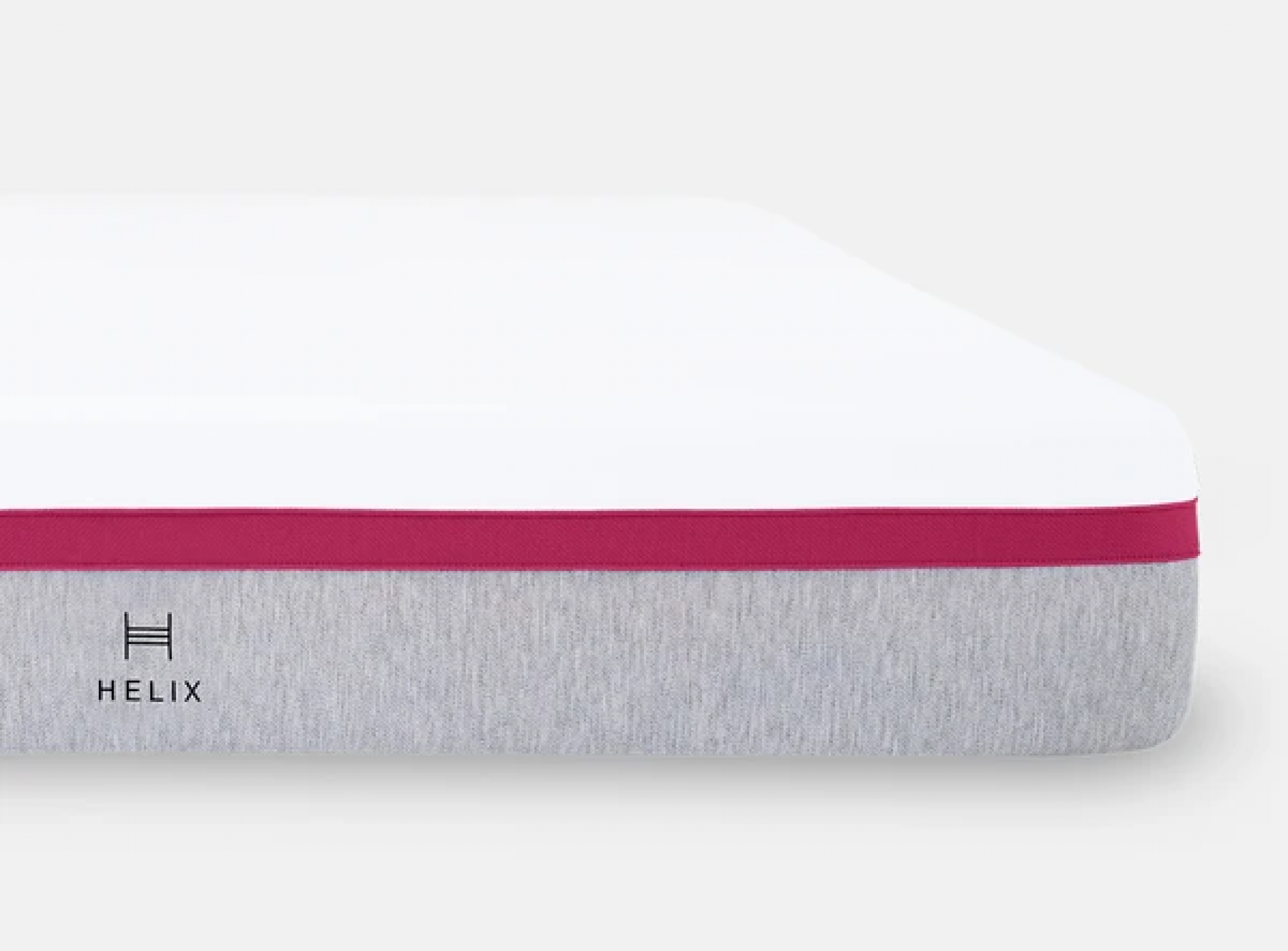 The Helix Luxe mattress is a hybrid mattress manufactured by Helix Sleep, a US-based company. It is one of several Helix mattress models, including the original Helix mattress and the Helix Cloud mattress. The Dusk Luxe mattress is advertised as having a luxury feel, being zoned for lumbar support, and best for back or stomach sleepers.


Since Helix mattresses are made to order, there is a wait time of 4 to 6 weeks before your new mattress will ship out. But, once you get your mattress, your first night sleeping on this mattress will be amazing. To help you get through the long wait, Helix offers a free 100-night sleep trial. This means that you can try the mattress for up to 100 days. If you aren't satisfied with it, Helix will come and pick it up for free and refund you 100% of your money!
What I Like:
The unique design of the mattress includes the use of Helix's zoned support technology. This offers users a level of support that is tailored to an individual's sleep position and weight.
The mattress also uses a high-end coil system, which helps to provide a great level of support.
The mattress itself is made in the USA and has no odor or chemicals inside.
---
Amerisleep AS3
Best for Combo Sleepers
Are you ready to take your mattress shopping seriously? You may have realized that you aren't sleeping as you should. Or maybe you toss and turn all night and wake up exhausted. Maybe your bed just isn't doing it for you anymore.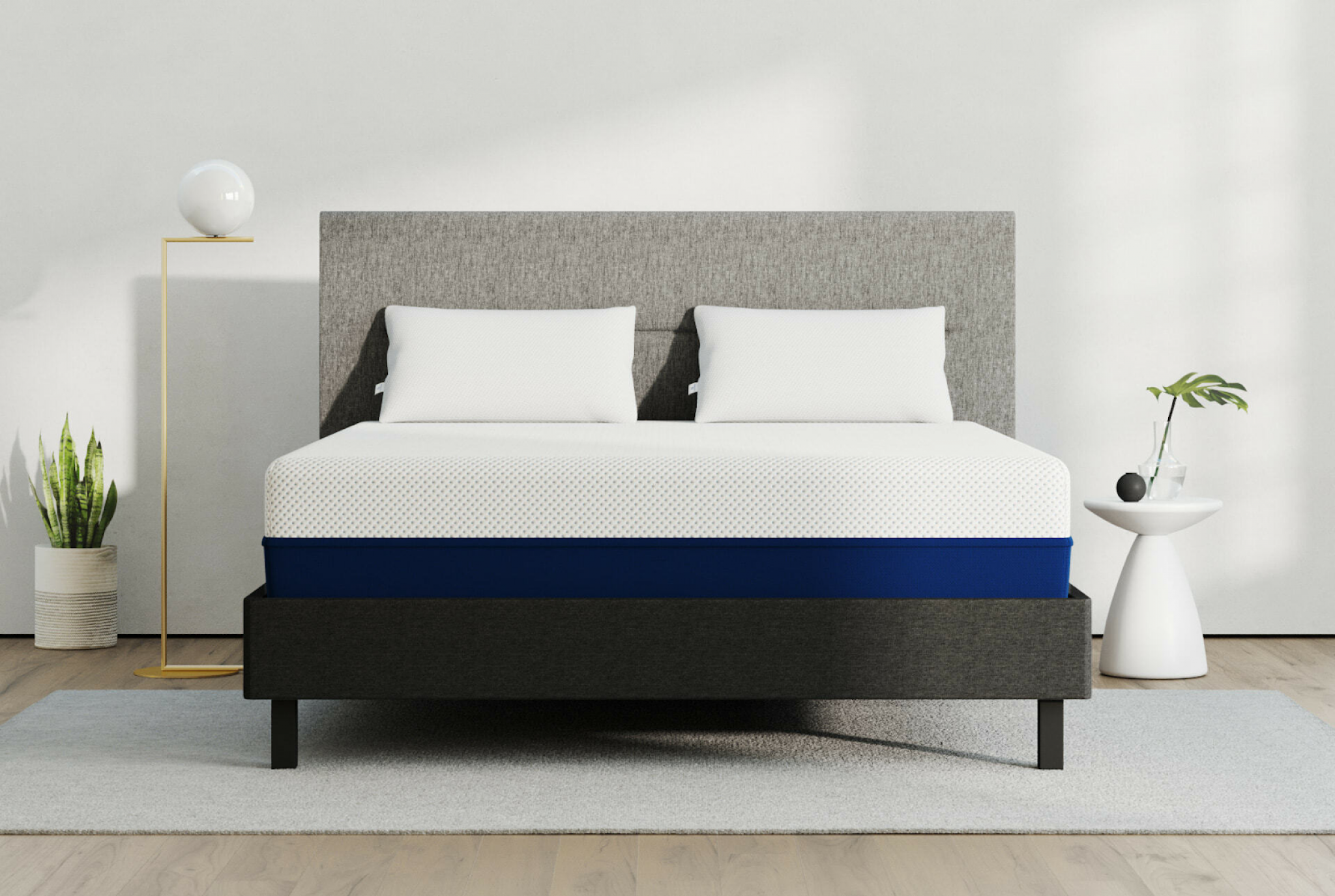 So you've decided to find a better mattress. But what do you look for? There are many features to compare. You want some firmness and some softness, but not too much of either. And of course, you want to be sure it's comfortable. How do you get it all in one mattress? That's where the Amerisleep AS3 comes in.
The Amerisleep AS3 is a memory foam mattress that offers many unique features, including pressure point relief, support, and comfort that are supposed to relieve pressure and promote a healthy sleeping position.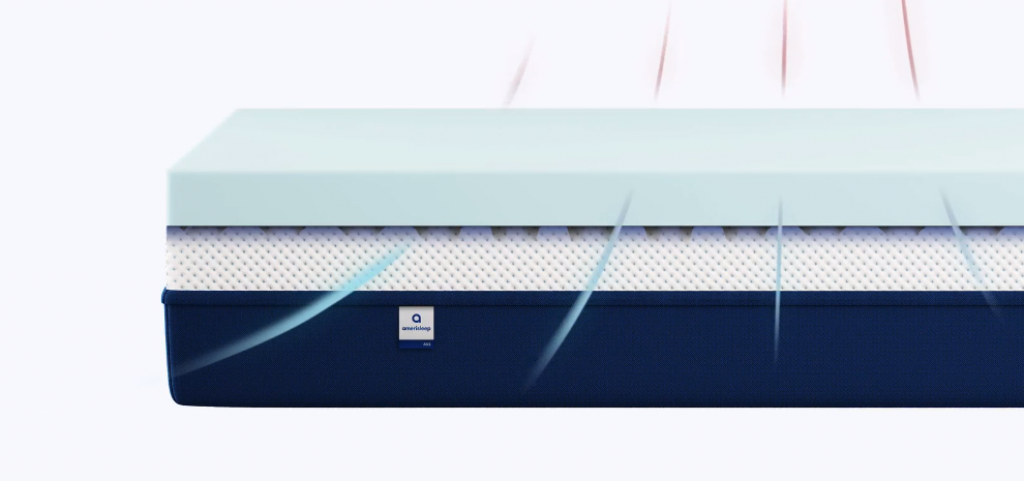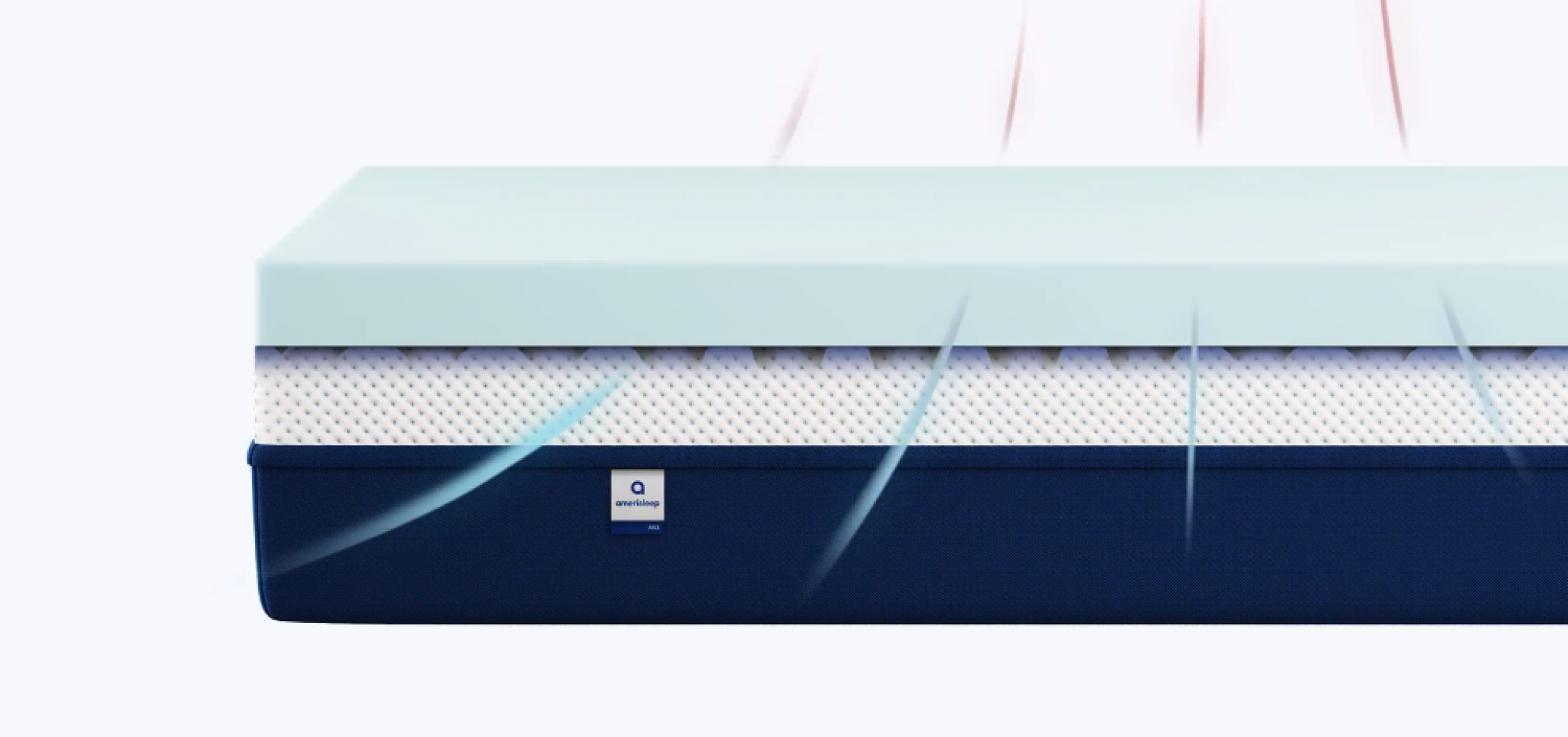 Amerisleep AS3 is a foam mattress that features a unique system. This system features patented pressure-relieving points for additional spine support in its natural alignment. The unique design allows the mattress to contour to your body, relieving pressure points and improving airflow to keep you cool all night.
What I Like:
The Amerisleep AS3 product. It is a great choice to help relieve the pain and symptoms of bad sleep.
This is a medium-firm mattress. You can sleep on your side, stomach, or back without feeling like you are sinking into the bed. It has a very balanced firmness.
---
Casper Original Mattress
Best Value
Many of us spend more time in bed than anywhere else in the house, so finding the ideal mattress is an important choice to make. For those looking for a mattress that is affordable, comfortable, and easy to care for, the Casper Original mattress might be the right choice.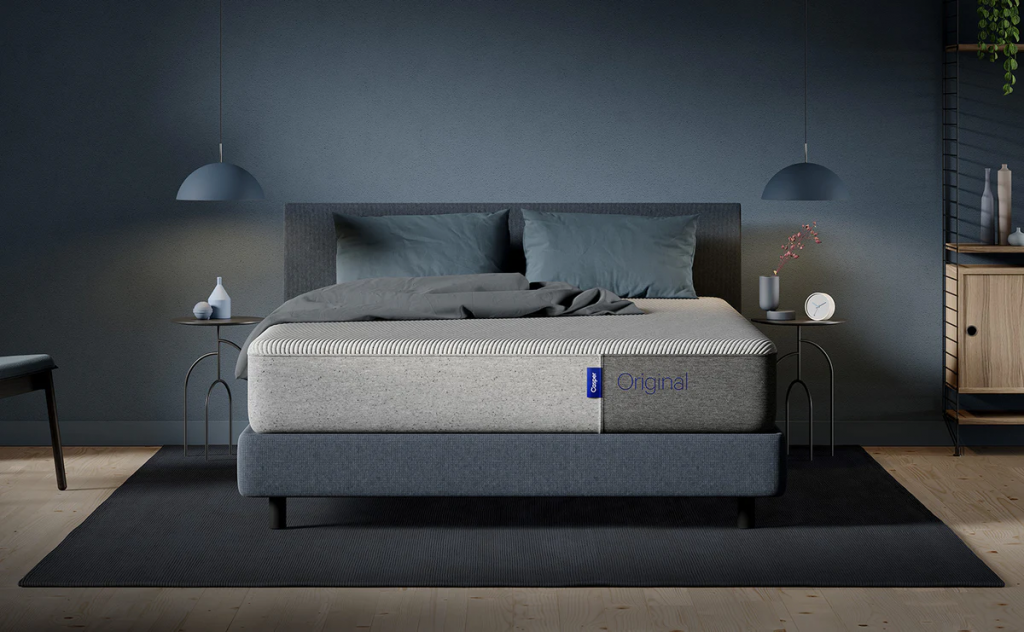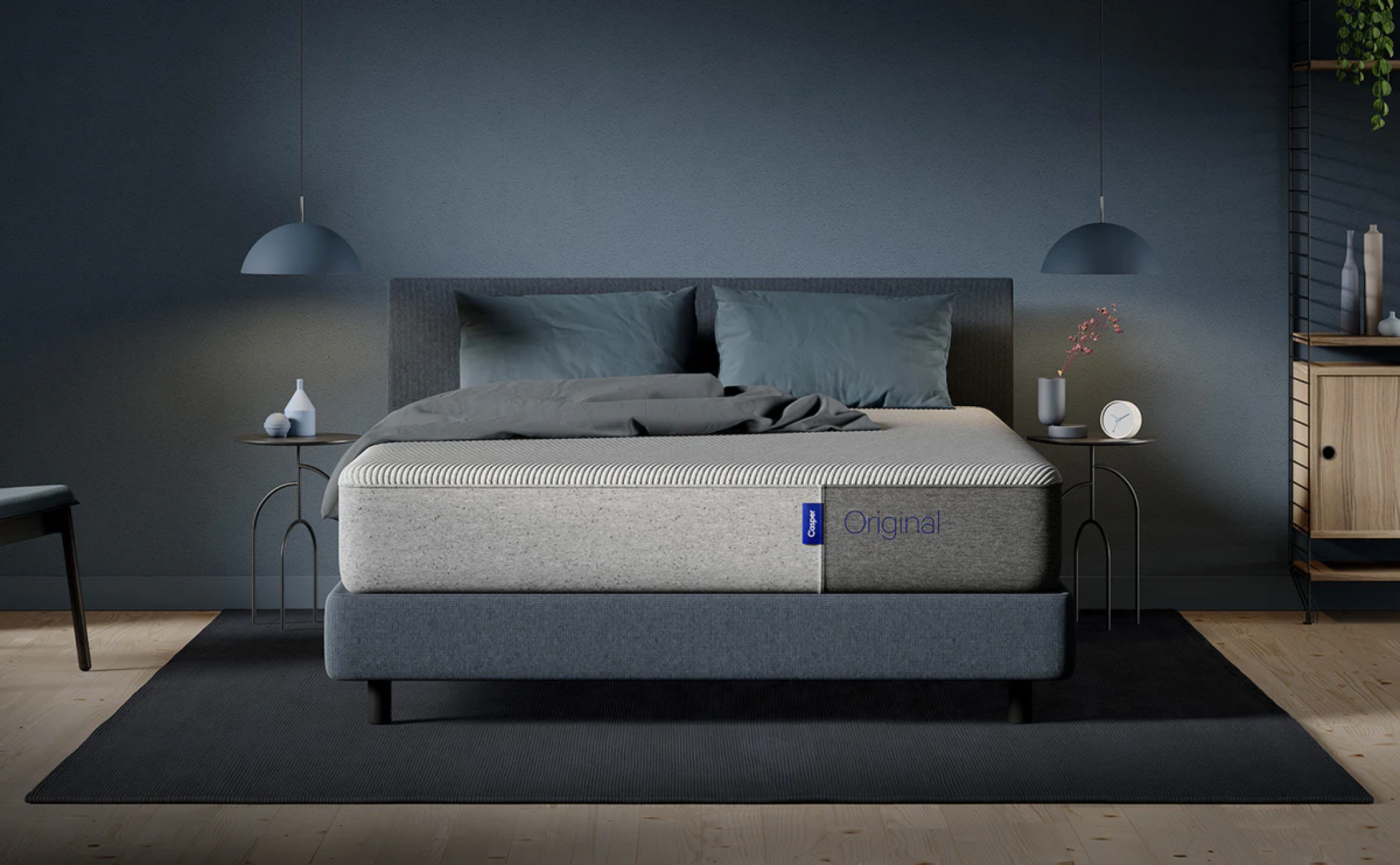 When you're up at night tossing and turning, it's obvious that your mattress is doing a lousy job of supporting your body. The Casper Original Mattress is designed to provide you with the support you need to sleep well every night.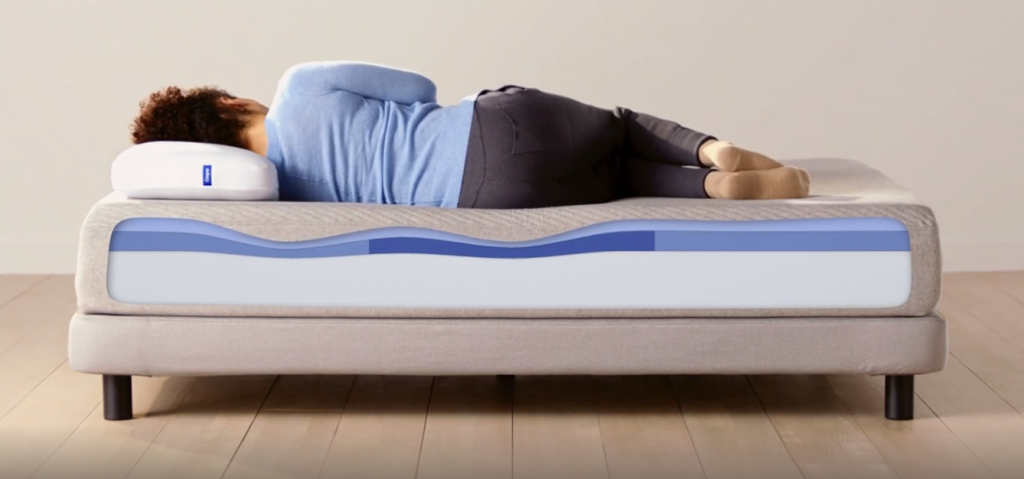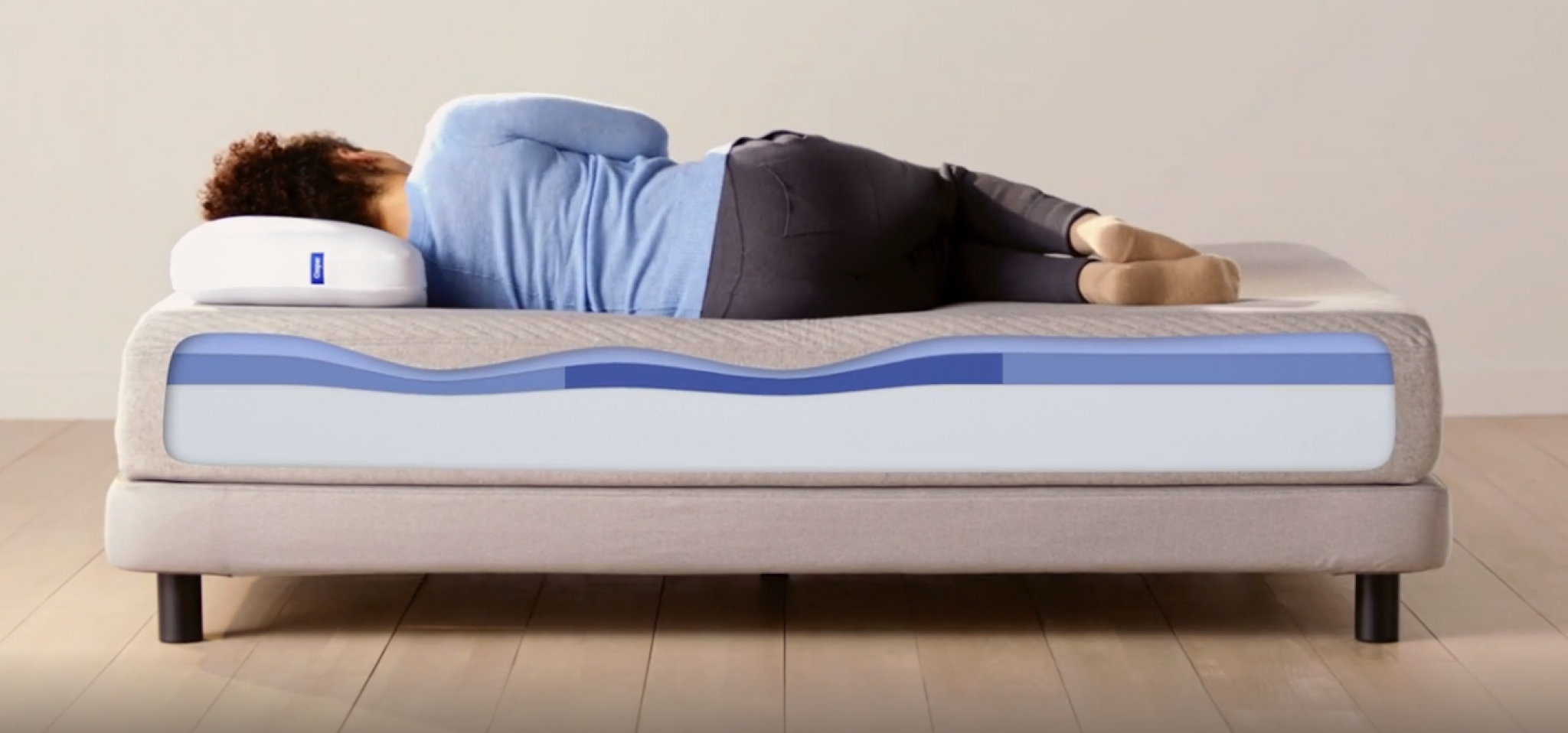 What makes the Casper Original Mattress different from the other mattresses? First, the mattress layers are designed to offer more support where you need it the most, which is located at the bottom. Second, the top layer is designed to support pressure relief, but at the same time, it is well ventilated, so it makes it easy for you to cool. And finally, the mattress is made of a three-layer system. Each layer is made to address a specific issue, and all of these features work together so that you can have a consistently great sleep.
What I Like:
The Casper Original Mattress comes with a 10-year limited warranty and a 100-night trial, so you can try it out for 100 nights to see if you like it. You can return it for any reason during the trial period, and if you don't like it, they'll pick it up at no charge.
---
Saatva Classic Mattress
Best Spine Support
The Saatva Classic is one of the most popular innerspring mattresses on the market. If you're unfamiliar with innerspring mattresses, the Saatva Classic is an excellent place to start. Saatva's Classic benefits from good coil construction, cooling foam, a high-quality cover, and great value for a higher-priced mattress.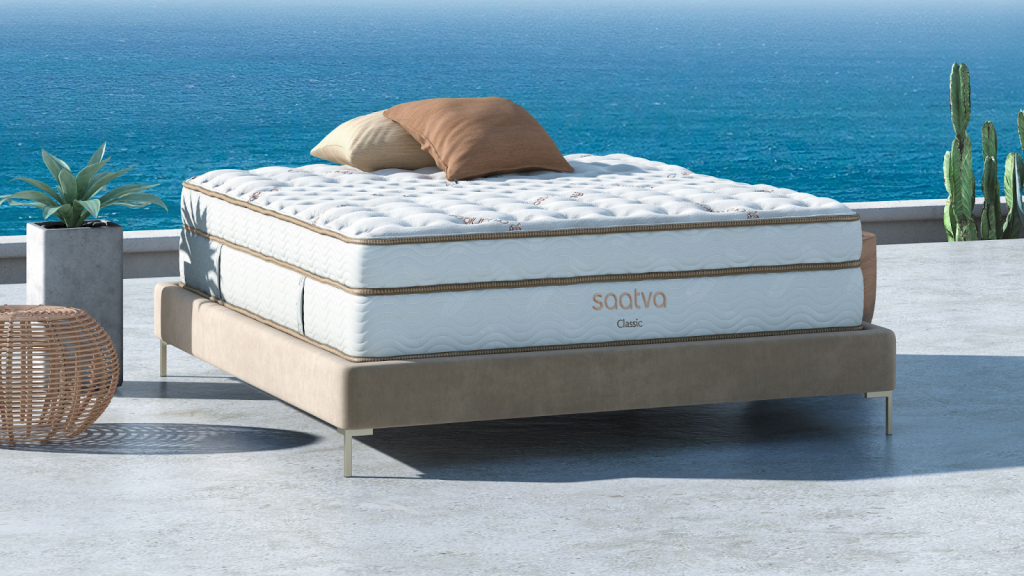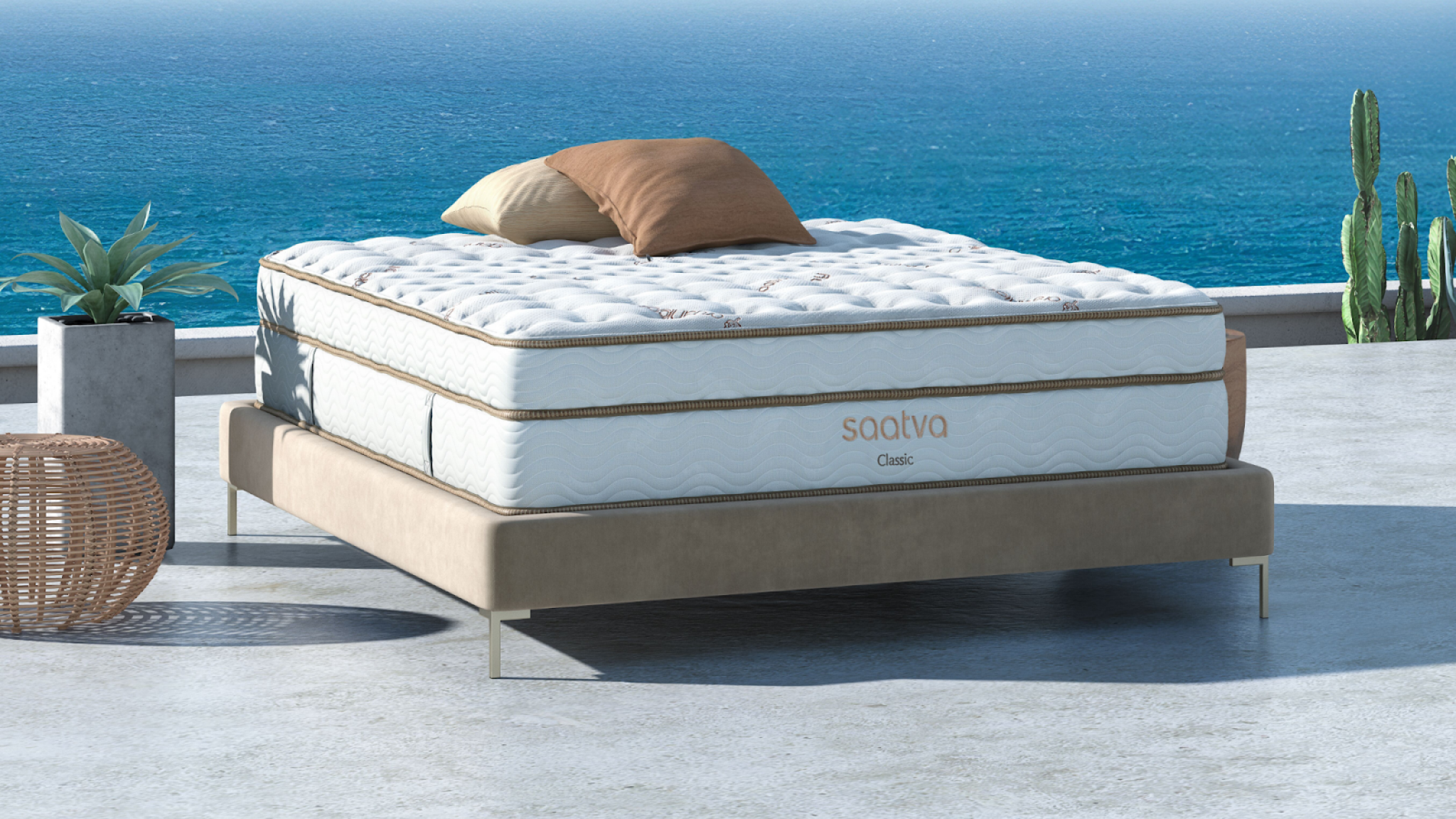 Thanks to a growing awareness of the importance of a good night's sleep, a lot of time and money has been invested in researching and developing better mattresses. While some mattress companies have been slow to recognize foam mattresses' full potential, Saatva has seen the light and come up with the Saatva Classic Mattress.


This hybrid (memory foam and pocketed coil) mattress is designed to provide a firm, supportive surface that lets you sink in just enough to enjoy the best parts of both memory foam and innerspring mattresses. The result? A bed that is both firm enough to support back and joint pain sufferers need soft sufficient to make sure that you wake up feeling refreshed and relaxed.
What I Like:
The Saatva company is dedicated to making the best quality mattress at the best price. The Saatva Classic mattress has a firm feel that supports back and joint pain relief.
The mattress is additionally both chiropractor-approved and certified for green manufacturing standards.
---
Buyer's Guide
If you suffer from sciatica pain, you know how debilitating it can be. It's hard to imagine getting a good night's sleep when the pain is keeping you up, but finding the right mattress for sciatica can help relieve the discomfort, and get you the comfort you need to get some rest.
---
What Is Sciatica?
What type of mattress is best for sciatica? A lot of different factors will influence your choice. But before we get into that, let's start with some background information on this very common condition. Sciatica is a type of nerve pain that can start in the lower back and travel down each leg. It can be caused by a herniated or bulging disc in your spine, spinal stenosis, bone spurs, or a slipped disc.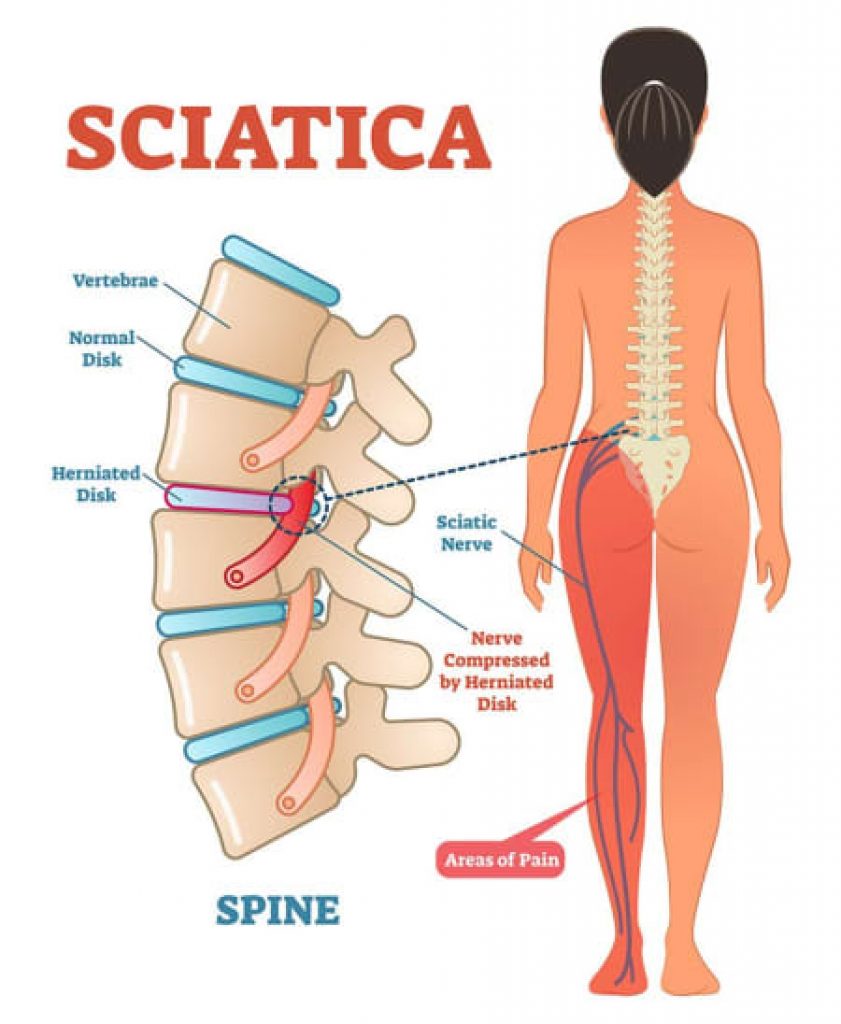 This can cause pressure on a nerve traveling down your leg, resulting in pain, numbness, and/or weakness. You need medical help to resolve these health issues. Anyway, the best mattress for sciatica can help you reduce pain and get a more comfortable night's sleep. Below I will tell you about how to choose a bed with such health troubles.
---
What To Look For In A Mattress For Sciatica
If you suffer from sciatica, you know first-hand how painful and annoying it can be. Your sciatic nerve runs from your lower back down through your hips, thighs, and down into the top of your feet. It is widespread for the sciatic nerve to become inflamed or pinched along its path, causing uncomfortable symptoms such as pain, numbness, tingling, and weakness. Below there're common things to consider while choosing the best mattress for sciatica.
Materials
A mattress for sciatica should be specially designed for people with this issue. Scientists have found that pressure applied directly to the nerve roots is quite harmful. The bed should be hard to deform and should not be able to apply pressure directly to the nerve roots. This is possible only if the mattress has a hard surface. It is best to choose a mattress that is made of natural materials. The best material is latex foam. The product should also have a soft bottom layer. This makes the bed comfortable and soft enough.
Firmness Level
Mattress firmness is a subjective thing because everything is relative. A mattress that is too soft for one person may not be hard enough for someone else. This is especially true for people who suffer from back and other joint pain. The right mattress firmness for sciatica sufferers depends on what makes them feel the best. Some people prefer a mattress that is too soft so they can sink into the bed and relieve some of their pain, while others find a firm mattress that reduces pressure on their joints and can actually help their pain.
Pressure Relief
People who suffer from sciatica often need a mattress that can provide adequate pressure relief. A more supportive mattress is also essential to help reduce pressure on the body in other areas affected by sciatica.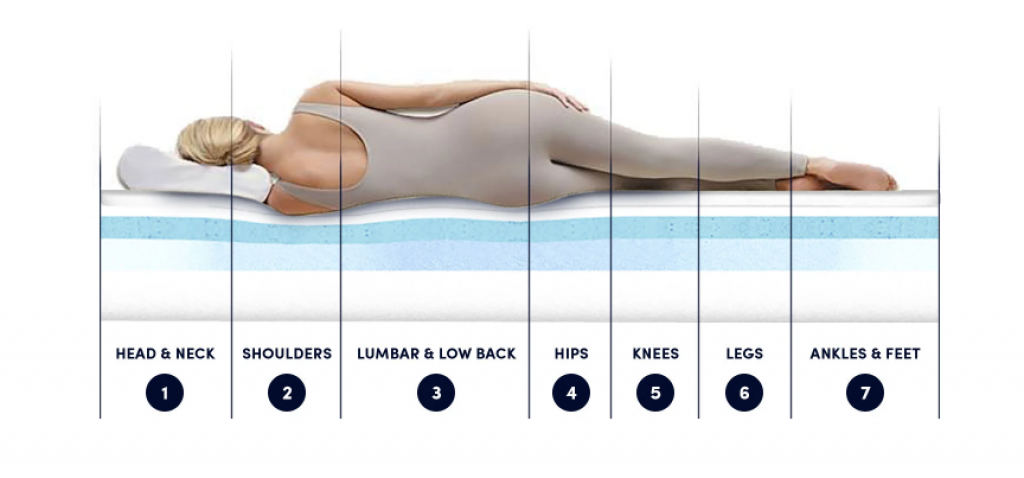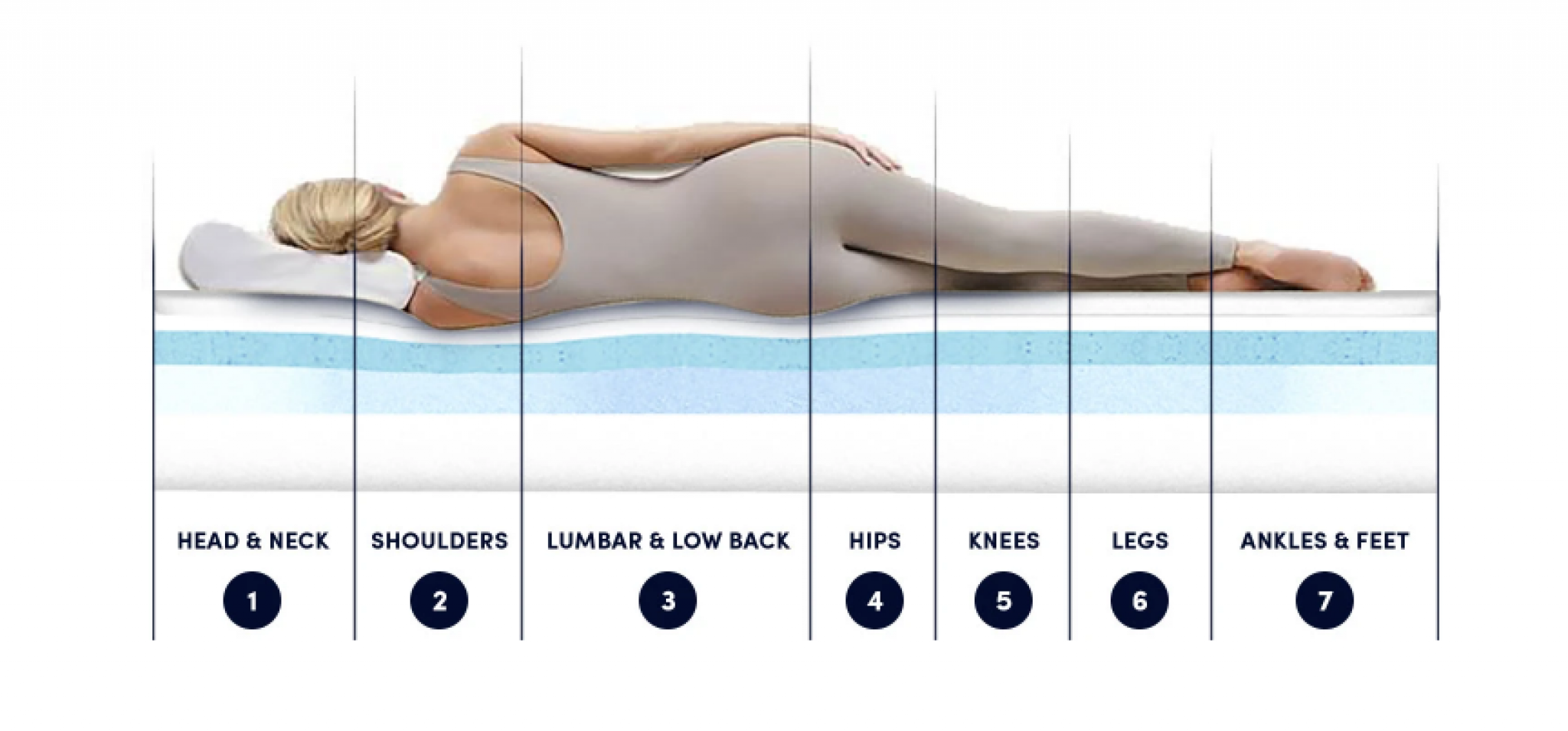 Edge Support
The mattress's edge support is very important and can make a big difference in the mattress's overall comfort. The edge support is how much the bed will hold its shape when sitting on an edge. The mattress needs to have a good balance between soft and firm. This is important because if the edge support is too soft, it could mean that the bed may be too soft and may not feel comfortable sitting on the edge.
Motion Isolation
The term refers to the way that the mattress interacts with your body as you move around throughout the night. If it's a poor-quality mattress, motion isolation will likely cause your movements to be felt more directly by your body instead of being absorbed by the bed.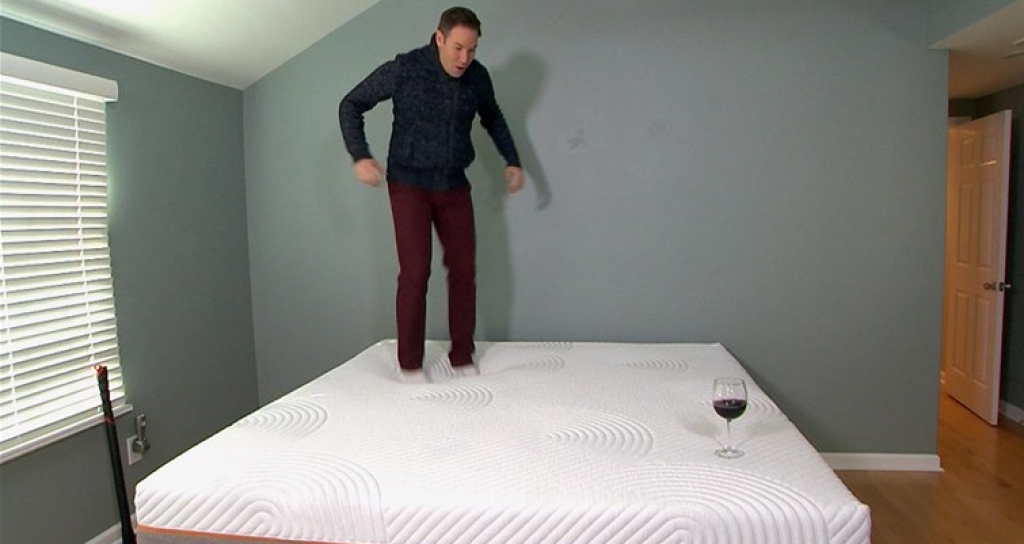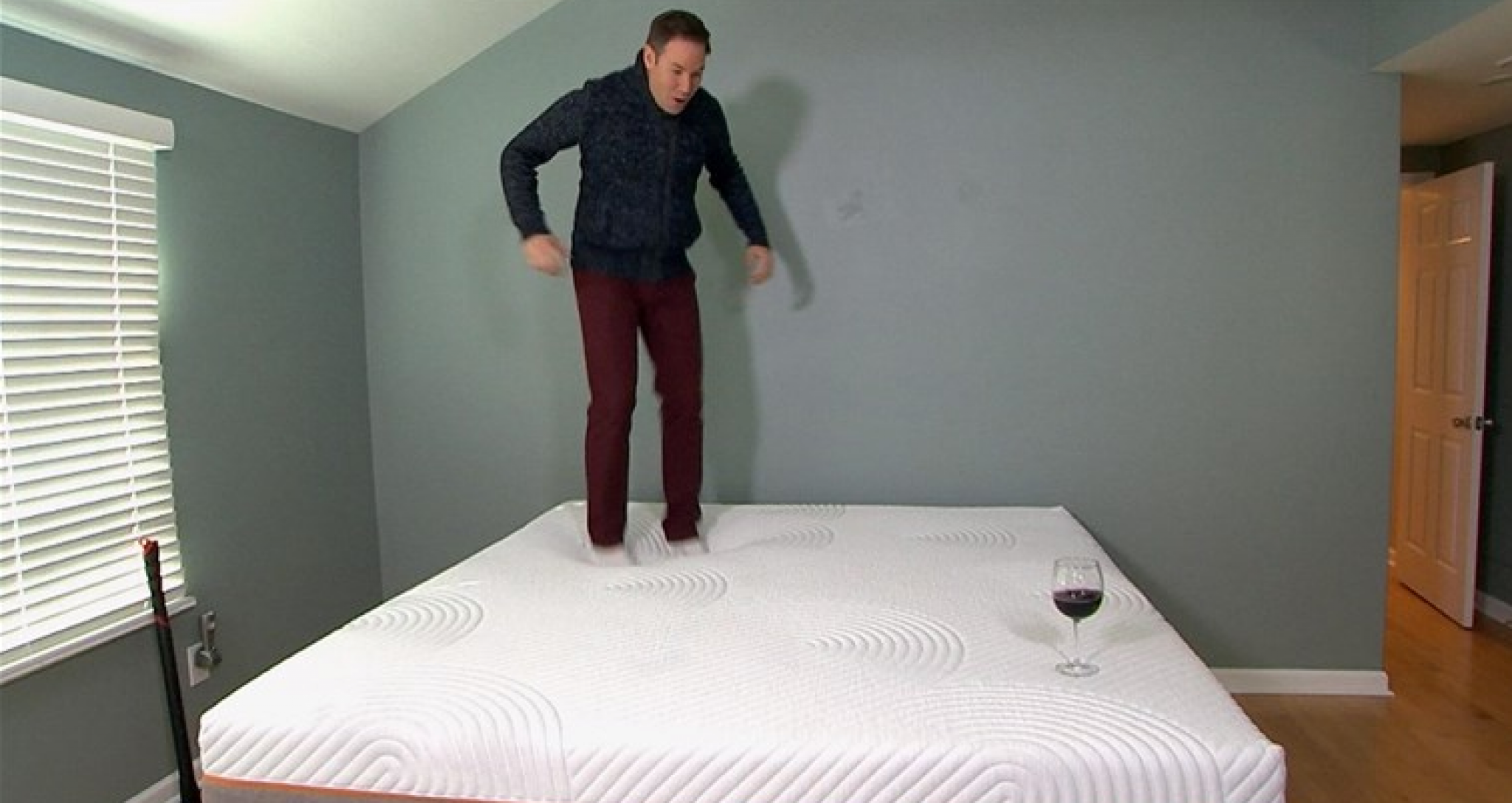 For someone suffering from back or joint pain, this can lead to more pain and discomfort. It will also be uncomfortable for your sleeping partner. Your motions will be transferred to him or her or the other way round, so the mattress for sciatica should be with a motion isolation feature.
---
What Type Of Mattress Is Best For Sciatica?
There are different mattresses to choose from, and that can be overwhelming for anyone who is suffering from sciatica symptoms. You will need to figure out what type of mattress you want, whether it be an innerspring mattress, a memory foam mattress, or something else.

Memory Foam Mattress
The memory foam molds and adjusts to the weight and contour of the body. The memory foam mattress is a type of bed that is very common these days. This type of mattress provides comfort and support to the user and perfectly suits those who suffer from sciatica.
Latex Mattress
Latex foam mattresses for sciatica and latex infused memory foam is the best sleep position for people who suffer from sciatica and similar lower back ailments. Offering the most comfort and support for the back and hips, the memory foam and latex foam mattress will put you in a position to get the best night's sleep possible.
Innerspring Mattress
Innerspring mattresses and sciatica sufferers are a tricky topic because such mattresses are typically regarded as being worse for the back than foam mattresses. The problem is that innerspring mattresses provide less support than foam ones. This means that innerspring mattresses can cause your back to sink and cause additional pain.
Hybrid Mattress
A hybrid mattress combines the best of both worlds: the support of an innerspring item with a memory foam mattress's comfort. These mattresses have many perks, including being a good choice for people with back pain or sciatica. The key is to choose a model that is supportive enough to relieve pain while still being soft and comfortable.
---
FAQ
What Type Of Mattress Is Best For Sciatica?
If you have been diagnosed with sciatica, you may already be familiar with the term "orthopedic mattresses." These are special mattresses designed to relieve the pain of the back, neck, and other injuries as well as help with other health issues. Such beds should be soft enough but provide additional spinal and hip support. So, foam or hybrid mattresses will be the best for sciatica.
What Mattress Firmness Is Best For Sciatica?
If you're looking for a mattress that will provide comfort and support for people who have sciatica, then you can't go wrong with a medium-firm product. The mattress firmness should be just right in order to relieve the pressure on your back or the pain on your hips.
Can You Sleep On Your Side With Sciatica?
Sleeping on your side is one of the best positions to sleep in when you have sciatica. This is because it allows you to keep your spine in a neutral position, which can help relieve pain and reduce the pressure on your sciatic nerve. Sleeping on your side can also help relieve pain by taking pressure off your spinal discs, which can bulge under pressure, causing pain in your lower back and legs.
But there is one major problem with sleeping on your side: it can cause your body to get stuck in an awkward position, leading to stiffness and pain in the morning. Keeping your body in a neutral position throughout the night is crucial for preventing this painful stiffness.
---
The Bottom Line
To sum it all up, the best mattress for sciatica is the one that gives you enough pressure relief to keep your spine aligned, so you can get the rest you need. The most important factors to consider when choosing the best mattress for sciatica are your weight, how much pain you have in your spine and lower back, whether you prefer a firmer or softer mattress, and your budget. I hope these tips will be valuable for you to make a final decision in choosing the best mattress for sciatica.