Outdoor camping is becoming a more and more popular activity, with tents and trailers being the most common choice for people. People find that home-like qualities can only be attained by opting for a recreational vehicle, such as an RV.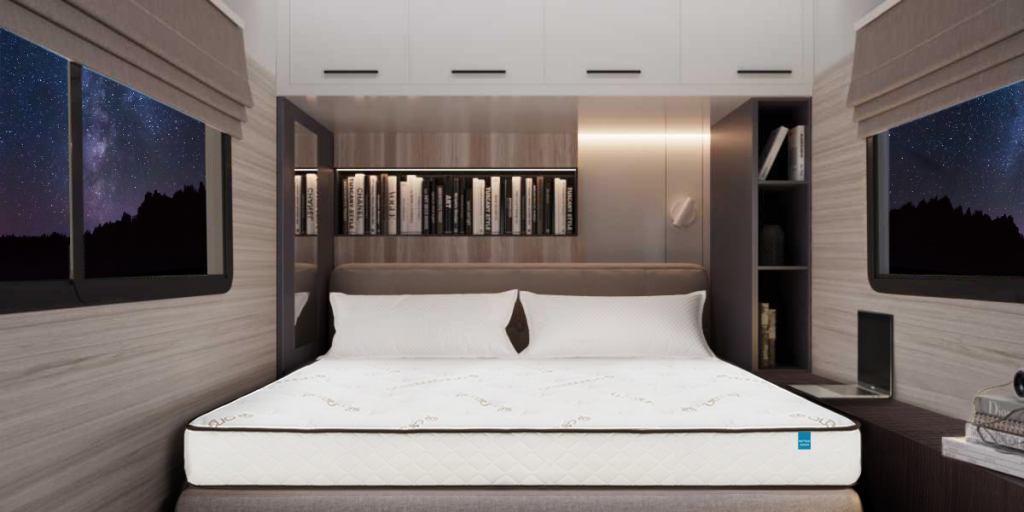 Thinking of RV mattresses as beds on wheels is a great idea for camping! They can be used in many locations, unlike traditional mattresses, which are designed to fit tightly into the conventional borders of their homes or hotels.
But many RV beds can cause back pain after only one night. In this case, you should choose the best RV mattress for back pain for your comfortable sleep. This guide will show you the main benefits of these mattresses and consider when selecting the right product for your needs.
---
Top 5 RV Mattresses For Back Pain
#1
PlushBeds Eco Green 8″ Natural Latex RV Mattress
Get up to $352 off
The mattress design provides better distribution of body weight by reducing pressure points and providing forgiving support for your back, shoulders, and hips.

RV mattresses are crafted in the USA, ensuring the highest product quality standards throughout the manufacturing and distribution process.

At a Gold level certification, mattresses are beneficial for sensitive individuals such as children and the elderly.
Trial period: 100 nights

Warranty: 20-Year Warranty

Shipping:
Free Shipping

Firmness:
N/A

Price range: $$$$$

Type: Latex
---
Best RV Mattresses For Back Pain Reviews
GhostBed RV Mattress
Great Choice
GhostBed is the first choice for RV mattresses as they offer a perfect solution to your sleeping needs. You can select from various sizes, including the best RV mattress for back pain, 10-inch high Ghostbed with four layers of premium comfort and made with gel memory foam, and exclusive Ghost Bounce foam.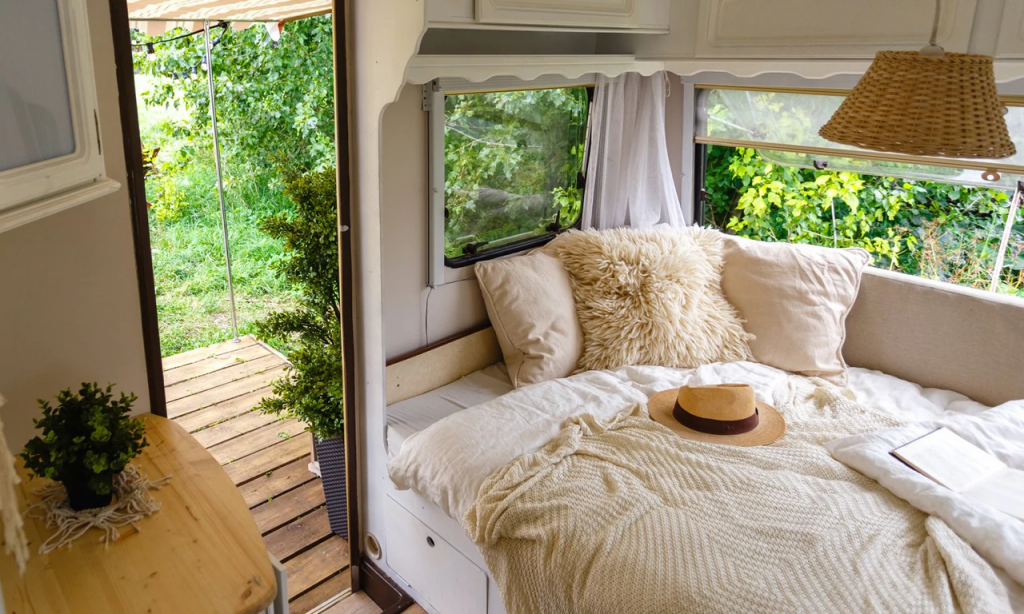 It's made perfectly sized for all types of RVs, from campers to trailers, and is naturally antimicrobial and resistant to mold, bacteria, and dust mites. You'll find that it stays cool all night long, too, allowing you to sleep comfortably no matter what position you're in – stomach backside or combo sleeper.

Ghostbed offers a 20-year warranty on all mattresses. You can also get a risk-free sleep period of 101 nights, and if you aren't happy with the bed for any reason, Ghostbed will give you your money back or replace it with another mattress of equal or lesser value.
What I Like
The plush cover is made of a durable blend of viscose and polyester, good for campers and RVs.
Gel memory foam offers maximum comfort.
Ghost Bounce memory foam is a new and exclusive technology that ensures you get the best sensation of being on a bed.
It's eco-friendly as they manufacture their mattresses in the USA using green energy and low VOCs.
---
Bear Trek Mattress
Best Cooling Comfort
This is a great mattress for those who are suffering from back pain. The cover is made with breathable materials, and the foam uses cooling gel memory foam to remove unwanted body heat. The mattress has high-density support foam, which provides long-lasting durability.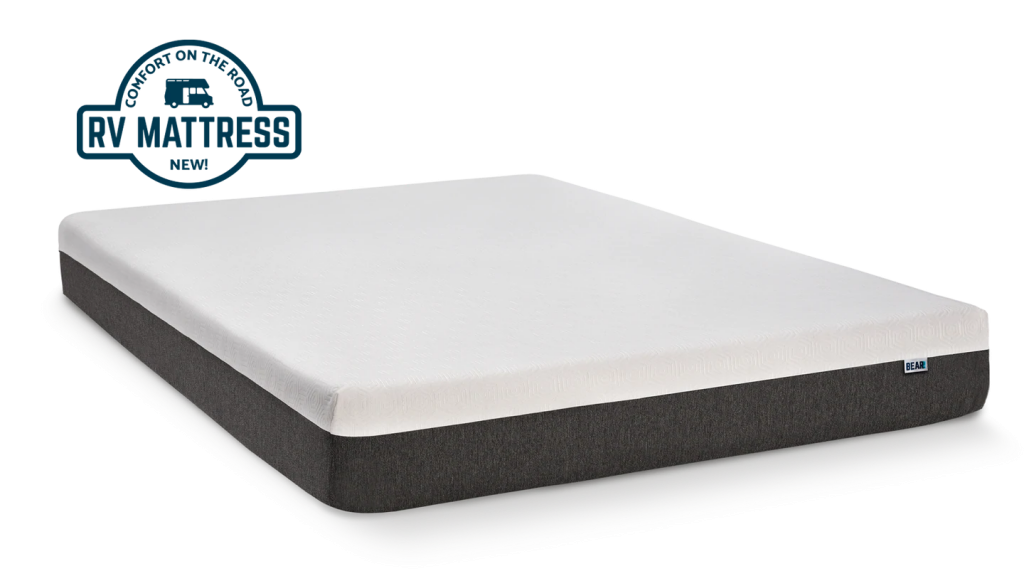 It also has environmentally-friendly materials and CertiPUR-US certification, making it a sustainable choice for any family's bed. This mattress also includes a risk-free 365-day trial, so you can try it before you buy! It also comes with a lifetime warranty, and delivery in the U.S. is free!
The Bear Trek mattress is made with several different materials. The cover is made with CertiPUR-US certified foam and uses 100% polyester fibers to wick moisture away from your skin, keeping you cool for a more comfortable sleep. The foam has a 100% polyurethane covering, which contains no ozone depleters, no PBDE flame retardants, and no phthalates.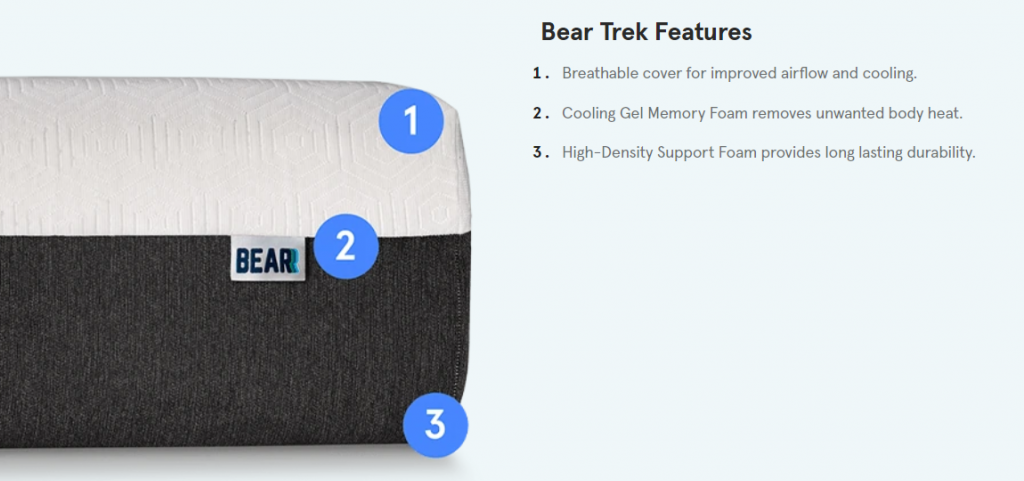 The high-density support foam material has CertiPUR-US certification, and the mattress itself has the same rating. This means that the memory foam used in this mattress is free of silicone oils and has low levels of VOC emissions. It also contains no heavy metals or formaldehyde.
What I Like
The Bear Trek raised air mattress is made with a specially designed cooling gel memory foam that absorbs the body heat, keeping it cool and comfortable.
The high-density support foam also provides great comfort and durability to the mattress.
The support foam contains gel beads that provide a comfort layer for your hips and shoulders.
You can easily use this mattress outdoors because it contains no fire retardants, and it has an environmentally-friendly design with materials that contain fewer chemicals than traditional mattresses.
The Bear Trek mattress comes with a lifetime warranty, which protects you from any possible damage that may occur during shipping or use of the product.
---
Best Price Mattress 6-Inch Memory Foam Mattress Review
Best for Pressure Relief
The Best Price Mattress 6-Inch Memory Foam Mattress is a premium mattress specifically designed for RV use. It features a foam construction arrangement, which is supportive and comfortable at the same time. The Best Price Mattress 6-Inch Memory Foam Mattress has an orthopedic design, featuring layers of 2 inches super-soft foam and 3 inches supportive layer below.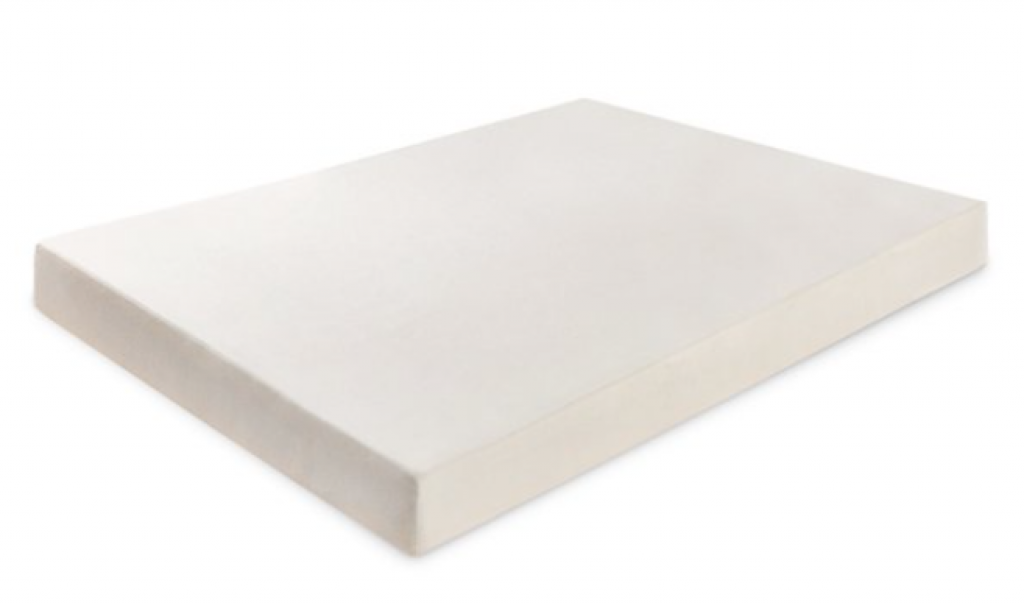 This mattress delivers an amazing comfort from body-conforming memory foam that conforms to your body shape to provide excellent support from head to toe while eliminating pressure points as it conforms to your body shape. It helps reduce tossing turning and keeps you in one position for a deeper sleep. In addition, the product features a 10-year warranty.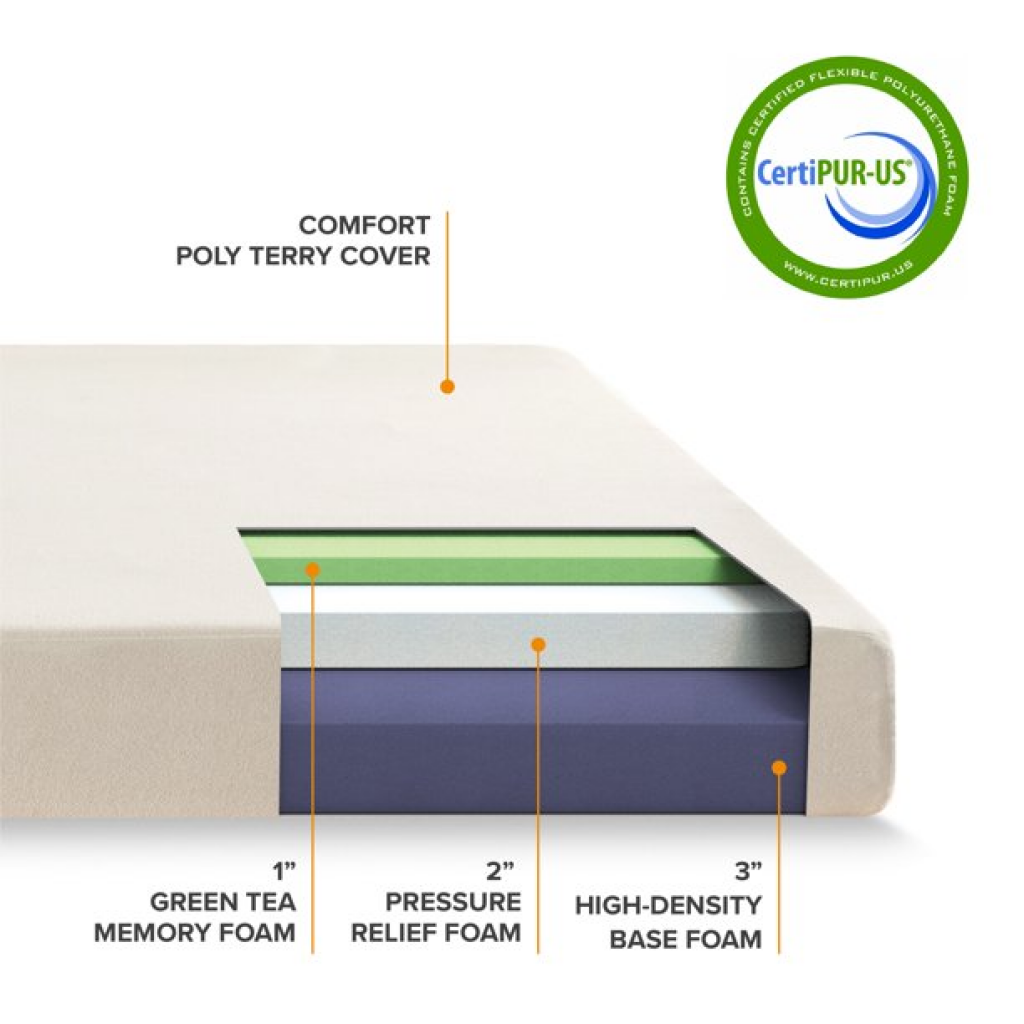 What I Like
The mattress provides an amazing comfort from body-conforming memory foam.
It has an orthopedic design, featuring layers of 2 inches super-soft foam and 3 inches supportive layer below.
The manufacturer offers a 10-year warranty.
---
Brooklyn Signature Hybrid Mattress
Best Edge-To-Edge Support
Brooklyn Signature is an innovative company that wants to make your life more comfortable. They want to give you the best mattress possible because they know how hard it can be to find one. It's time for that old mattress of yours to retire. It's time to get a new one today.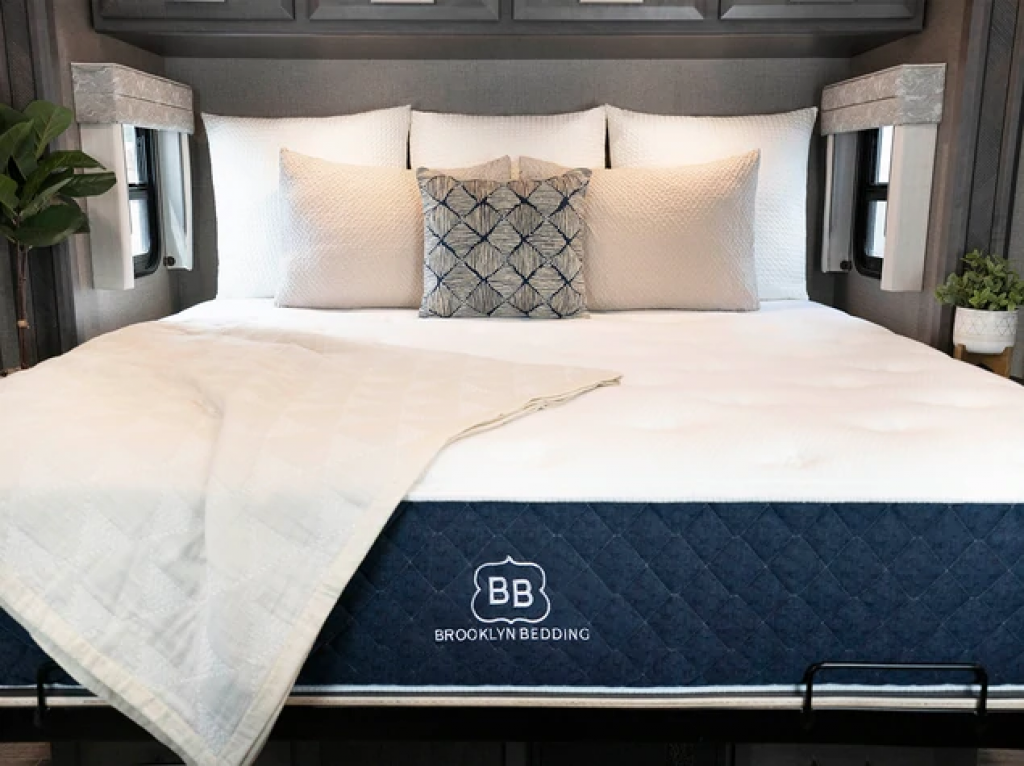 Brooklyn Signature's hybrid mattress is composed of high-quality and hypoallergenic foam, which insulates the body while giving it the feel of a down or memory mattress at the same time. For extra support and durability, the bed has a layer of 961 individually wrapped coils. If you are in pain every day, this hybrid is made for you!
The Brooklyn Signature hybrid will give you amazing benefits that are hard to find with other mattresses. For instance, it provides additional support and comfort for those like an orthopedic mattress or those with joint issues.

It also is formulated with a state-of-art foam that reduces the pressure points, which gives you an amazingly comfortable experience. Then, it has a fiberglass fiber base, so it doesn't shift while you sleep.

The Brooklyn hybrid also supports your back naturally. If you have issues with your back, it will turn to relieve that pain and give you a deep sleep every night. It also helps improve your sleep quality and reduce tossing and turning in the middle of the night by providing a more evenly distributed weight distribution across the mattress.
What I Like
The Brooklyn Signature hybrid will give you amazing support and comfort sleep during the whole night.
This mattress also supports your back naturally. If you have issues with your back, it will turn to relieve that pain and give you a deep sleep every night.
The Brooklyn Signature hybrid is composed of 100% high-quality and durable materials.
The product features a 120-night sleep trial and a 10-year warranty.
---
Live & Sleep Classic RV Mattress
Best Value
Sleeping is the greatest way for our body to recover, rejuvenate, and recharge. This is why it is important for any mattress that you use at home or on the road to provide proper support, comfort, and natural sleep quality as well unbearable pain relief. Live & Sleep Premium RV Mattresses are the perfect choice for anyone who likes to travel. It is an ideal pack-n-play replacement for any outdoor enthusiast or anyone who values a good night's rest during travel time.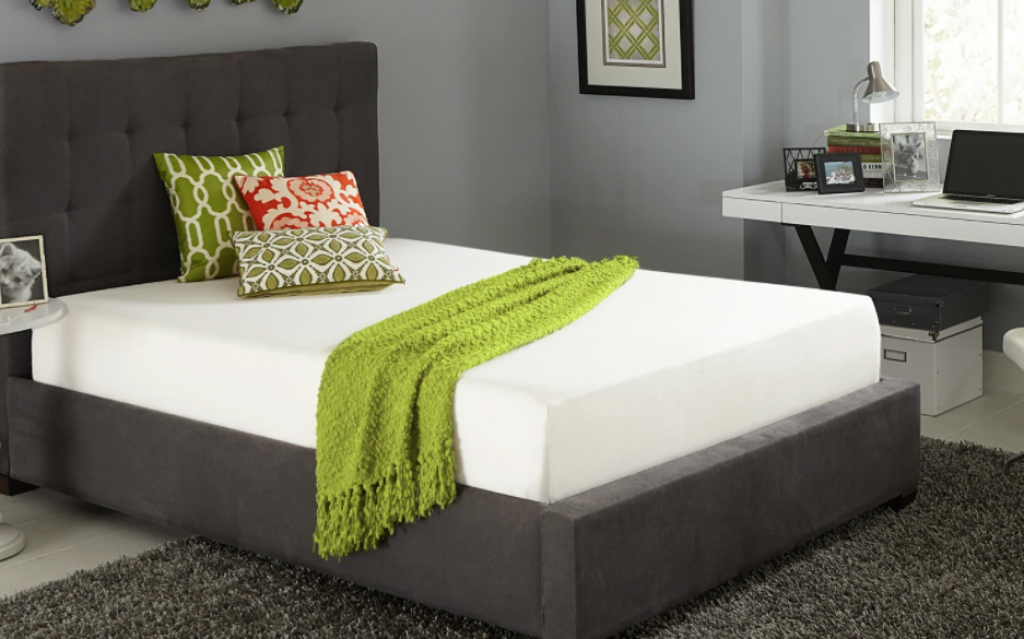 Research has shown that the Live & Sleep Classic RV Mattress is a full-body support mattress with a medium-firm feel that can be used for camping, sleeping at home, sleeping in your car, or any other occasion where you need a quality mattress. The materials used in the production of this product are CertiPUR-US Certified which means safe chemicals were used to make this product.

The design of this product is meant to create an airflow pocket around the sleeper's body which will transport heat away from the sleeper's body and into the air. This helps with temperature regulation and allows for more natural sleep cycles to occur during sleep time.
What I Like
The Live & Sleep Classic RV Mattress was designed to let air flow naturally around the sleeper's body which helps with the temperature regulation process and creates a natural sleep cycle.
The materials used in the production of this product are CertiPUR-US Certified which means safe chemicals were not used to make this product.
This mattress is made with a breathable cover that prevents sweat build-up and prevents you from waking up feeling clammy or sweaty during the night so you can get your rest without worrying about feeling uncomfortable or waking up too early in the morning because of sweating due to exercise or hot weather conditions.
---
Buyer's Guide
Let's start with the main qualities of a good mattress. It should be comfortable, supportive, durable, and firm. An RV mattress for back pain should provide enough support for the whole body. It makes you feel safe, so the body can fully relax and get rid of back or side pain caused by hard mattresses.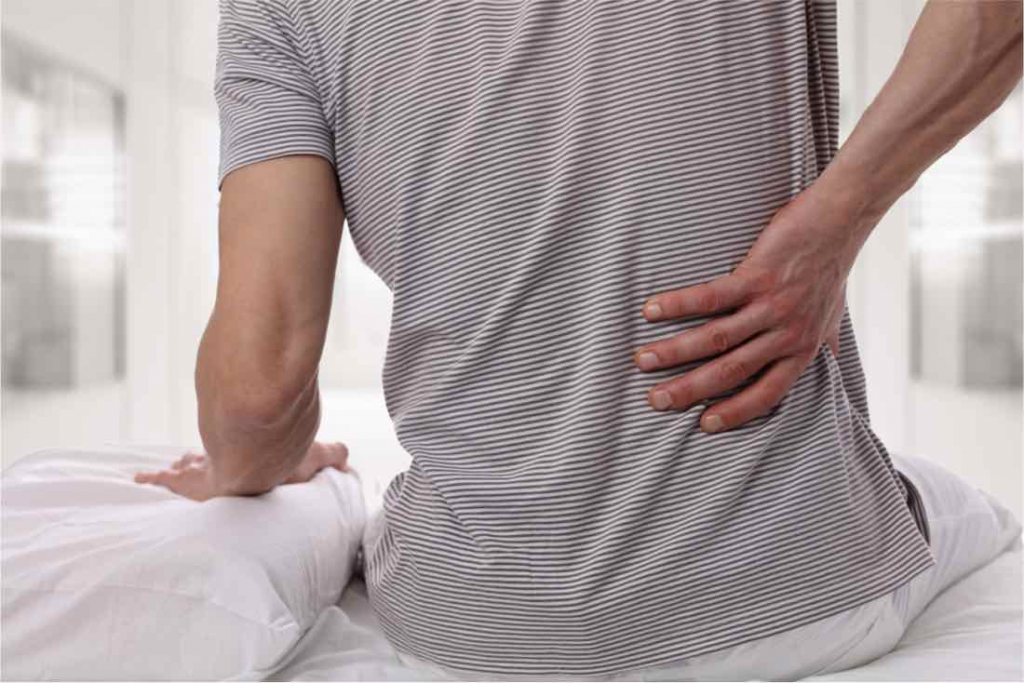 You should check if the product has enough foam layers to prevent it from sinking low in the middle, which may cause lower back or hip pain. The sleeping position should be fixed in a certain zone in the mattress to prevent damaging neck and shoulder muscles. Keep reading to learn what to pay attention to when buying the mattress for camping.
---
What Is RV Mattress For Back Pain?
RV mattresses are meant to be used in the house or bedroom and a truck camper, trailer, or RV. They are convenient and practical because they can be carried almost anywhere you go.
You should know the main types of mattresses for back pain by now:
Air Mattress
Air beds usually have inflatable chambers filled with air to adjust firmness. The airbeds can provide better support than foam mattresses and take up less space when deflated.
Innerspring mattress
Mattresses for back pain made from coil springs are more durable and affordable than foam mattresses and will usually last for many years if properly taken care of. They provide a deeper and firmer mattress than foam mattresses.
Memory Foam Mattress
They have a higher level of comfort than other types of mattresses. Being made from foam, they are more energy-efficient but use more storage space when not in use.
Gel Foam Mattress
You can get a mattress made from polyurethane foam molded to your body. It provides you with a comfortable sleep and applies pressure in the right places.
---
Why Should You Use RV Mattress For Back Pain?
The main reasons why an item such as this should be used are because they are portable and adaptable, making them suitable for all types of recreational vehicles, including campers, trailers, and motor vehicles. This type of bed is versatile because it can be transferred between a variety of environments, whether it be indoors or outdoors.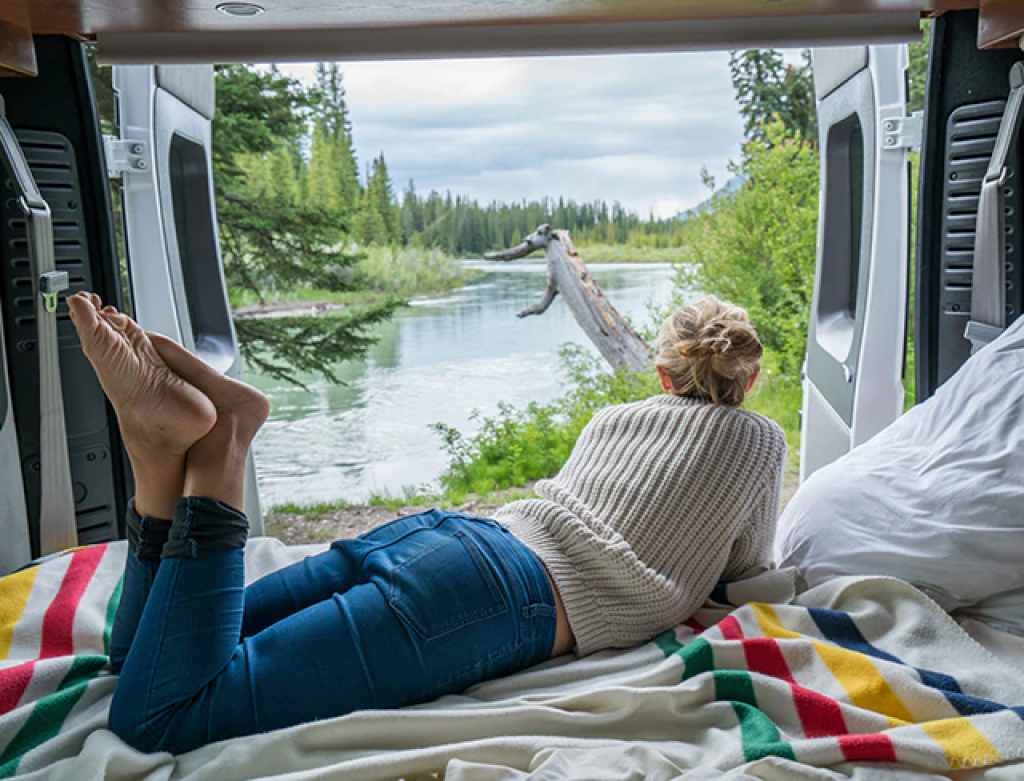 An RV mattress is essential to their comfort and privacy for many teenagers or older adults. Such mattresses can be used to help cater to the specific needs of those who cannot sleep well on a regular bed. This is because of its adaptable characteristics and ease of moving from location to location.
---
Benefits Of The Best RV Mattress For Back Pain
An important factor of purchasing an RV mattress is that you can travel easily and store the product while not in use. You can even fold it when you're not using it to maximize your storage space in a garage or basement.
The following are just some of the advantages that you can get by choosing an RV mattress for back pain:
Easy To Carry
You will be able to carry around anything you need. If a regular bed is oversized, then an RV mattress is extremely convenient because it is small enough to fit into most places and inside most vehicles, including RVs, trailers, campers, motorhomes, and enclosed trucks.
Easy To Clean
Most models are easy to clean, which is an advantage. A regular bed is much more difficult to clean because it has many crevices and compartments, but an RV mattress can be cleaned easily with soap or detergent and warm water. You can usually just wipe it down to get the dirt off instead of having to disassemble the item.
Easy To Store
RV mattresses are easy to store when not in use, which helps maximize your space in a garage or basement. Many people have purchased a garage for their car and have limited room for spare items, so an RV mattress that folds down into a small size makes this possible.
Comfortable To Sleep On
Many people think that it's difficult to find comfort while sleeping in a car; this is true, especially if you don't have enough room. However, an RV mattress can help you find comfort because of its portable and adaptable characteristics.
Supports Your Body
As you know, back pain can be so severe that it interferes with your everyday life, and it becomes hard to do simple things like walking or moving from one place to another without being in pain. An RV mattress can help relieve the pain for many people because it supports your body as you sleep on it at night.
---
Things To Consider When Buying A RV Mattress For Back Pain
As you may know, many different types of mattresses are used for camping. While choosing an RV mattress can be overwhelming because of the wide range of products on the market today, it will be much easier if you know what to look for in one.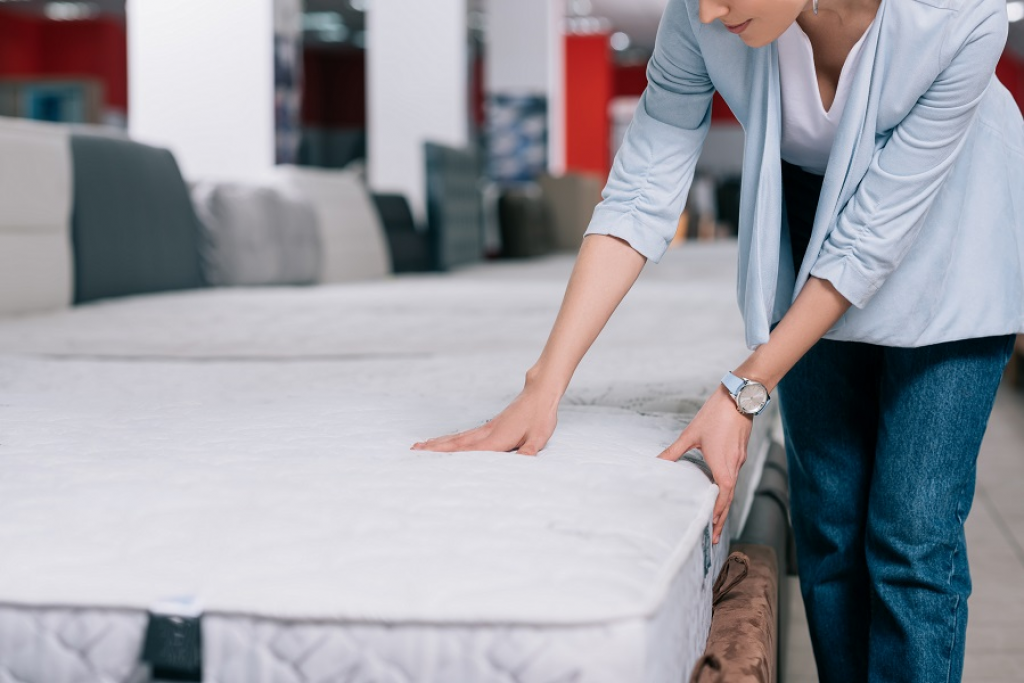 As previously mentioned, back pain is usually caused by a hard mattress in daily life. Therefore, it will benefit your body if you invest in a decent RV mattress for back pain. You should buy one that has a firm and resilient surface so that you can sleep comfortably and prevent any further problems from occurring during the night.
This is why it's important to choose one with excellent support and is made from quality materials. Below you can find the main things to consider when choosing the mattress for your needs.
Dimensions
The first thing to consider is the dimensions of your RV. You will have a good idea of which type of mattress to buy once you know how much space you have in the vehicle or camper van.
If you are going for a one-person-sized mattress, then you're going to need a single bed. If two people are in the RV, then a double-sized mattress will be adequate. If you have more than two people in your RV, a king-size bed should be suitable for everyone.
Mattress Type
RV mattresses are available in a range of different types, and you can choose the one that best suits your needs. Some models are polyurethane foam that is more durable and supportive than the traditional option. This is because it is a non-allergenic material, so it's ideal for people who suffer from allergies.
Firmness
The firmness of the mattress is something that you should never overlook. While it is true that a softer bed will typically be more comfortable, this may not be the best option for people who suffer from back pain. You should look for a mattress with a firm and resilient material but also supportive.
Cooling Effects
It's important to choose a mattress that will be able to help cool your body even during the hot summer season. It is especially important when outdoors and exposed to harsh weather conditions.
The best way to achieve this is by choosing a mattress that has been treated with cooling properties, such as one that has a cooling gel that transfers body temperature away. You should also consider buying one with a waterproof or water-resistant surface so that it won't feel moist or clammy when you sleep on it.
Motion Isolation
A mattress with motion isolation will ensure that your sleeping experience is not interrupted by other people's movements in the vehicle. This is why it is important to consider which types of mattresses are best for you.
---
The Bottom Line
A good RV mattress for back pain should have good materials and quality construction. You should buy one made from a reputable manufacturer with support and firmness. It should be easy to clean and adjust.
There are many high-quality products on the market today, so it may take a bit of time to find the right one for your needs. However, if you do some research beforehand, you will have an idea of what to look for. You can even ask other people which mattress they would recommend because if happy with their purchase, they tell you all about what they like most and why it's beneficial to them.
---
FAQ
What Is The Most Comfortable Mattress For An RV?
There are many products on the market today, but GhostBed RV Mattress is a great option if you want to get a mattress that will last and provide incredible levels of comfort without breaking the bank. This mattress has been reported to relieve insomnia and chronic pain, giving many hours of undisturbed sleep.
How Can I Make My RV Bed More Comfortable?
The best advice for making your RV bed more comfortable is to try a new mattress. You can buy a new mattress that fits just right in your model of RV. You can also make some other small changes, such as adding a mattress pad. This will help take pressure off your back while sleeping.
Should I Use An RV Mattress Topper To Reduce Back Pain?
Absolutely. A good RV mattress topper has enough loft to relieve backpressure, and it is fully enclosed so you can clean easily. Combining the two will give you the best results for your sleeping needs. If this seems like too much work, then take a look into purchasing an air mattress for camping; they are extremely affordable and easy to use, making them perfect for your RV lifestyle.