Brief: Best Firm Mattresses
Introduction:

Firm mattresses promote healthy spinal alignment and are ideal for most sleepers, especially those suffering from back pain.
The majority prefer medium-firm mattresses.

Top 5 Firm Mattresses:

Helix Dawn Luxe Mattress: CertiPUR-US® certified, ultra-breathable Tencel cover, zoned support, ideal for average weight back and stomach sleepers, and couples.
Brooklyn Bedding Plank Mattress: Flippable design with firm and extra-firm surfaces, good for back and joint pain relief.
Saatva Classic Mattress: Hybrid with innerspring and memory foam, Euro pillow top, suitable for various sleeping positions.
WinkBeds Mattress: Gel-infused foam, Tencel® cover, pocketed coils, extra-edge support, good for temperature regulation.
Idle Hybrid Mattress: 2-sided hybrid with supportive coils and foam, 1,000 support coils, lifetime warranty, eco-friendly.

Choosing a Firm Mattress:

Consider mattress firmness types, ranging from extremely soft (1) to extremely firm (10).
Types of firm mattresses include innerspring, foam, latex, and hybrid.
Ideal for sleepers with back pain, big and tall individuals, and stomach sleepers.
When shopping, consider mattress type, pressure relief, motion isolation, and personal needs.

FAQs:

Benefits: Supportive for spinal alignment, reduces pressure points, good for back pain sufferers.
Ideal for: People needing high support, including heavier individuals and back pain sufferers.
Firm vs. Supportive Mattresses: Firm mattresses offer more surface firmness, while supportive mattresses may have a softer feel but still provide underlying support.
Material Impact on Firmness: Yes, materials like latex and memory foam influence mattress firmness.
Duration and Care: Firm mattresses can last 5-10 years, require rotation, and are suitable for various bed frames.

Conclusion:

Firm mattresses are a practical choice for those seeking support and comfort, especially for back and joint health.
Consider personal preferences and health needs when choosing a mattress.
The mattress is one of the most important investments in your bedroom. The main appeal of a firm mattress is its promotion of healthy spinal alignment. While some mattress owners may desire a soft bed and others a hard mattress, the vast majority of sleepers do not. A medium-firm mattress is ideal for most sleepers.
---
Top 5 Best Firm Mattresses
#1
Get Up to $200 OFF
Helix Dawn Luxe is a premium mattress with no harmful chemicals – CertiPUR-US® certified.

The LUXE mattress has an ultra-breathable Tencel cover designed to increase airflow and keep you cool.

Zoning technology helps cradle your body, align your spine, and provide advanced lumbar and edge support.
Trial period: 100 Night Sleep Trial

Warranty: 15 year limited warranty

Shipping:
Free US Shipping

Firmness:
8-9/10

Price range: $$$$$

Type: Hybrid
---
A firm mattress provides the necessary support for proper spinal alignment and weight distribution. Firm mattresses also tend to allow for better blood circulation and fewer pressure points. This is why a firm mattress is the best answer for those suffering from back pain or other health issues.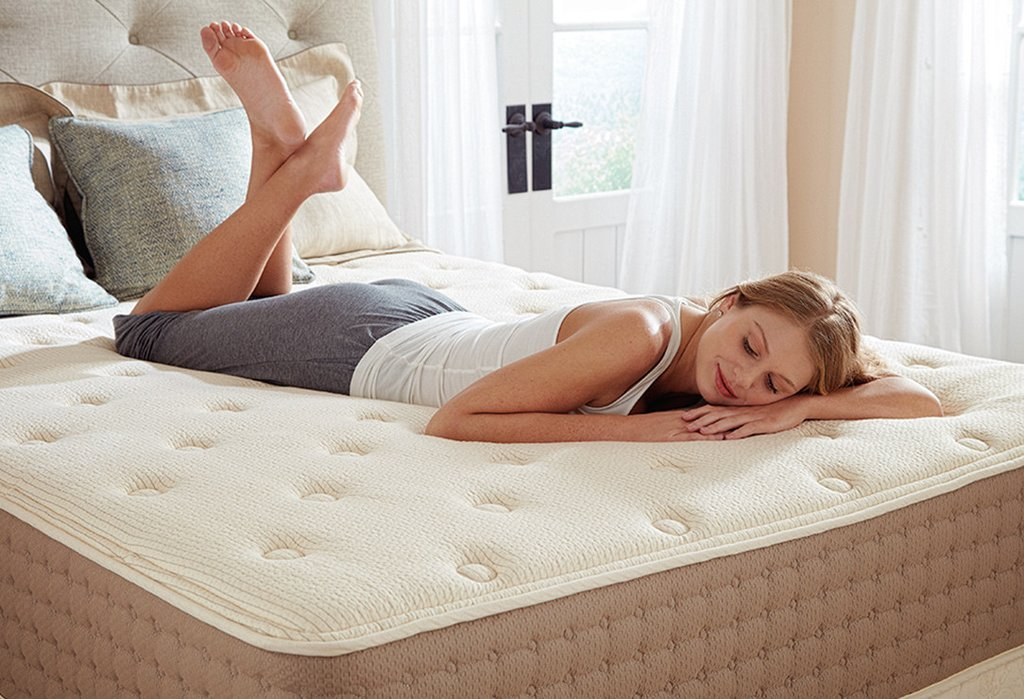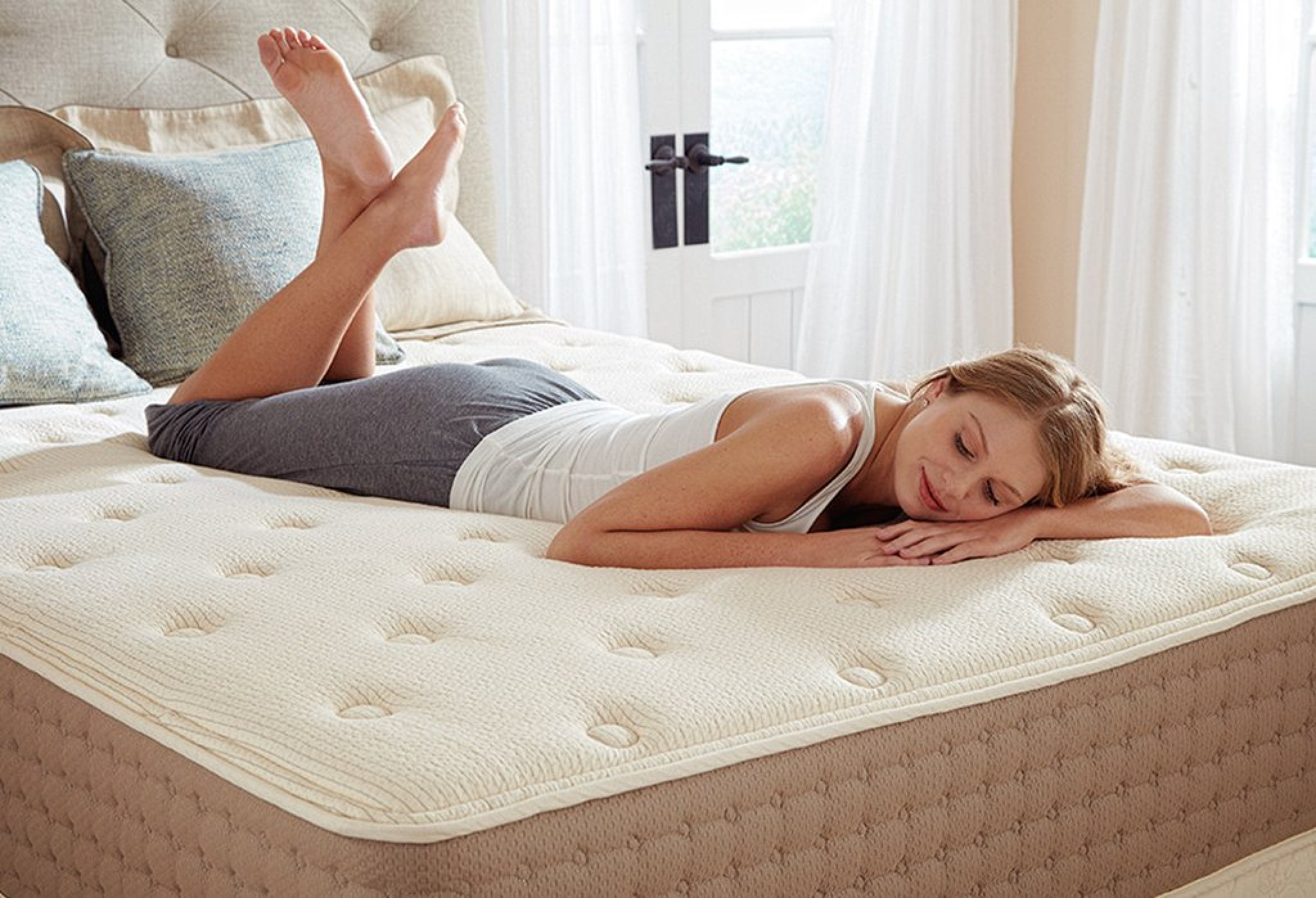 Below you can find the list of the best firm mattresses on the market with their features, pros, and cons. You can also explore the helpful information about what things to consider and how to choose the firm mattress for your home.
---
Best Firm Mattresses Review
Helix Dawn Luxe
Sample subtitle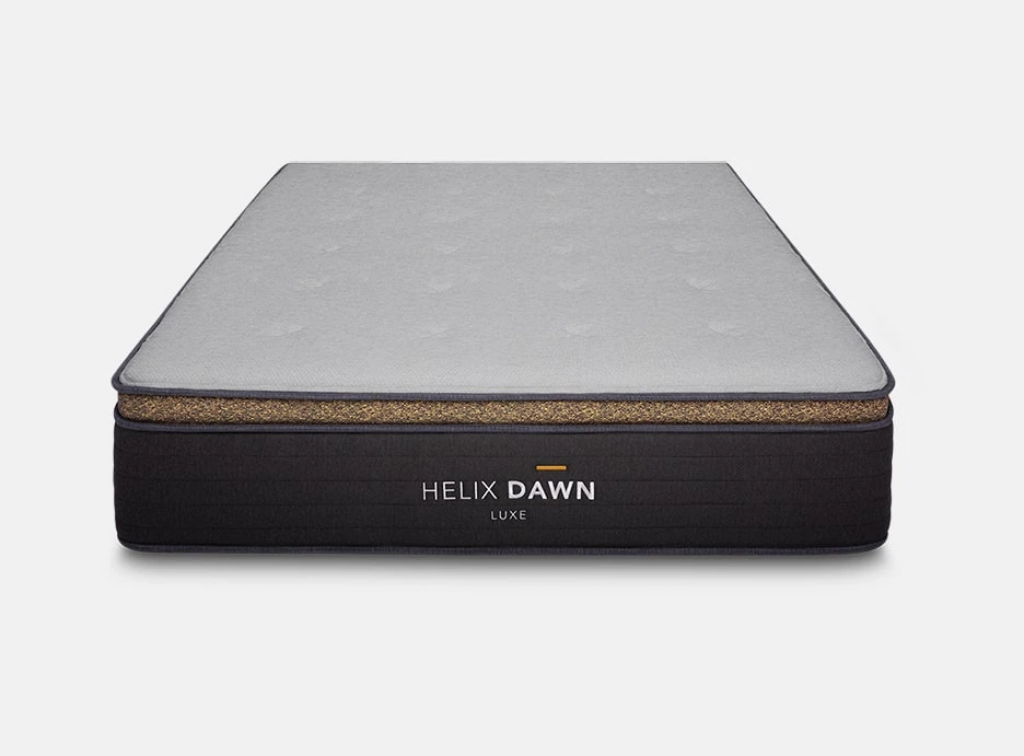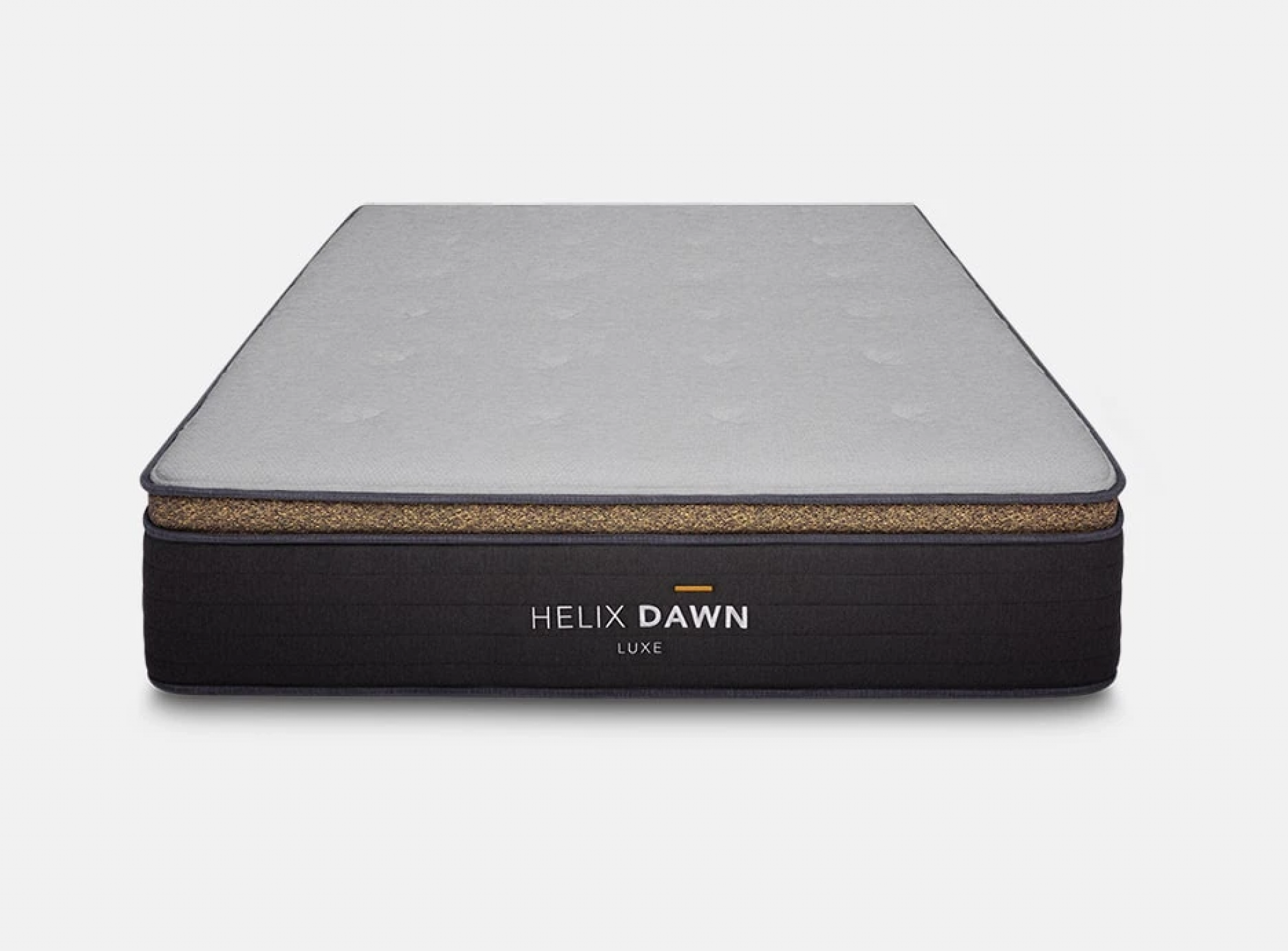 The Helix Dawn Luxe mattress is designed to be extremely comfortable, and it can be bought for a very affordable price. When you buy a Helix Dawn Luxe mattress, you get to choose between different firmnesses, so you can pick the firmness that best suits you. Although this Luxe mattress is designed for people who prefer firm mattresses. The product is the perfect choice for people who want a bed that is comfortable and affordable.
Helix mattresses are great for back and stomach sleepers and provide the ultimate, luxurious night's sleep at a reasonable price. The Helix Dawn Luxe is no exception, as it is a mattress marketed for those who want the highest quality, luxury sleep that money can buy.


It features an ultra-breathable Tencel cover, a premium quilted pillow top, and zoned lumbar support for your lower back. This review and analysis will help you understand whether or not the Helix Dawn Luxe mattress provides a luxurious sleeping experience at a competitive price.
What I Like:
With the Helix Dawn Luxe mattress, you can have the proper support for your back no matter what position you sleep in.
Helix Sleep offers a 100-night trial period, plus free shipping and returns (and exchanges), so you can try it out risk-free. And if you don't like it, Helix Sleep will pick it up and send you a full refund.
---
Brooklyn Bedding Plank Mattress
Best Extra Firm Mattress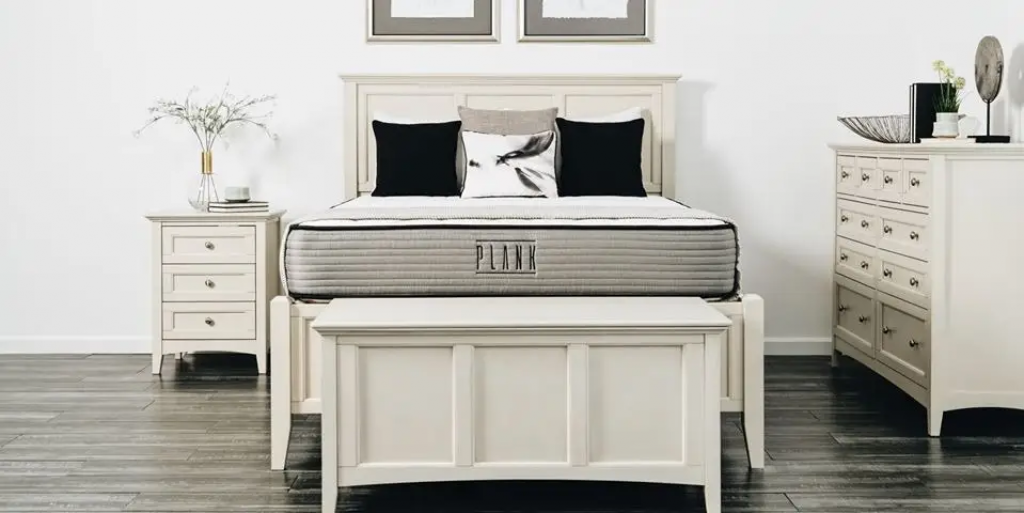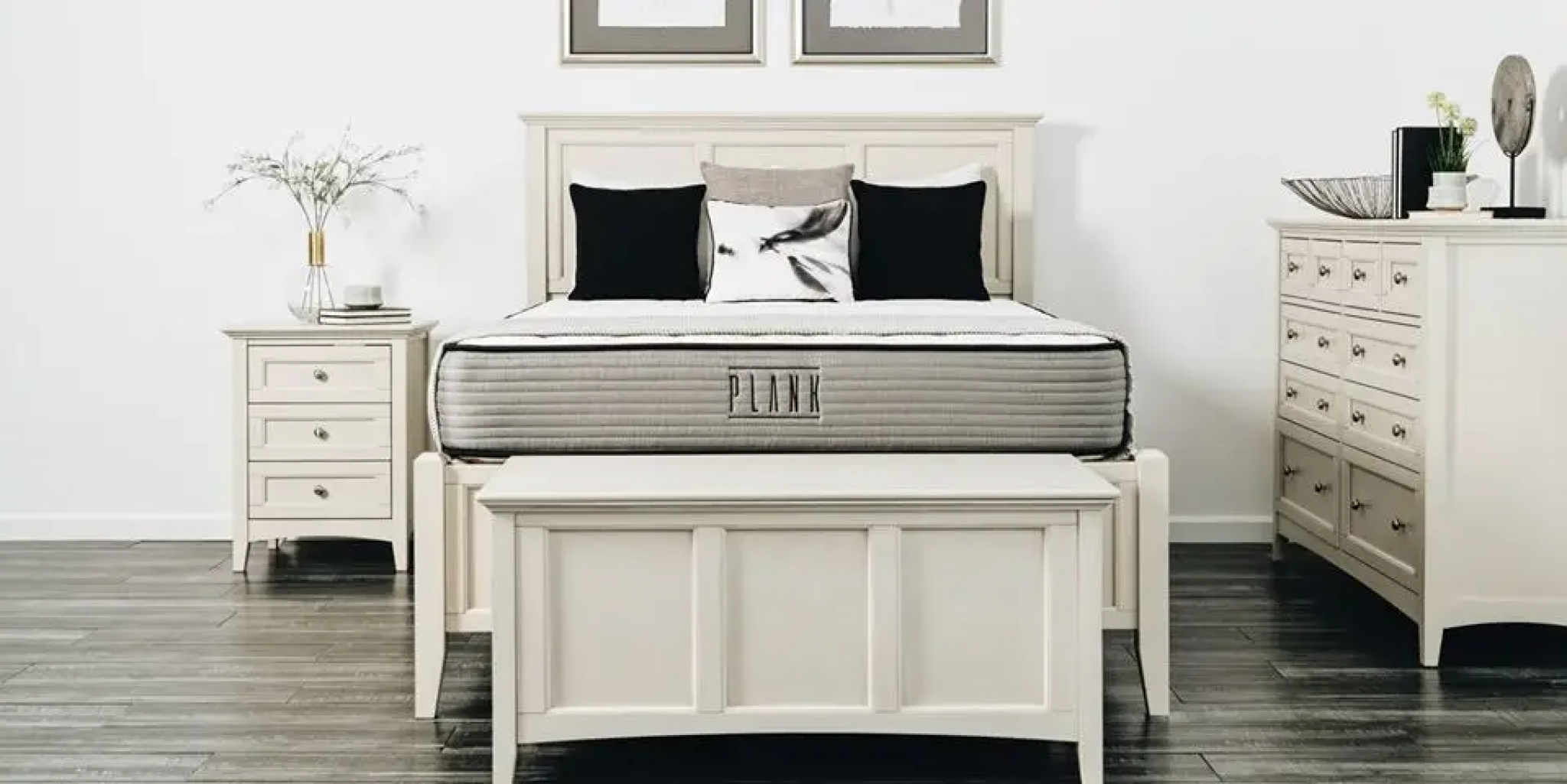 Mattresses can be a big investment, but a good night's sleep is invaluable. However, there are many aspects to consider when shopping for a new mattress, including price, firmness, and durability. One new option, the Brooklyn Bedding Plank Mattress, is a mattress made of solid wood. But is it worth the price?
This bed is the company's top seller, and for a good reason: Brooklyn Bedding's proprietary Flippable Design means you get a firm and an extra-firm surface that can be flipped over to the extra-firm side when you need a good night's sleep and flipped back over to the firm side if required.


The Brooklyn Bedding Plank is a hybrid mattress that allows you to vary your mattress's firmness by flipping the top and bottom layers. The top layer is a 1.5″ poly foam that provides a comfort layer, while the bottom layer is a 1.5″ firm foam that provides support. The foam layers are quite nice and feel very durable. The cover with a cooling effect is a little thicker than most mattress covers, and it is a cotton/polyester blend.
What I Like:
The Brooklyn Bedding Plank Mattress is a 100% natural, flippable mattress designed for individuals who suffer from back and joint pain.
The mattress is constructed of compressed and contoured latex foam that is eco-friendly and all-natural.
---
Saatva Classic Mattress
Best Affordable Luxury Mattress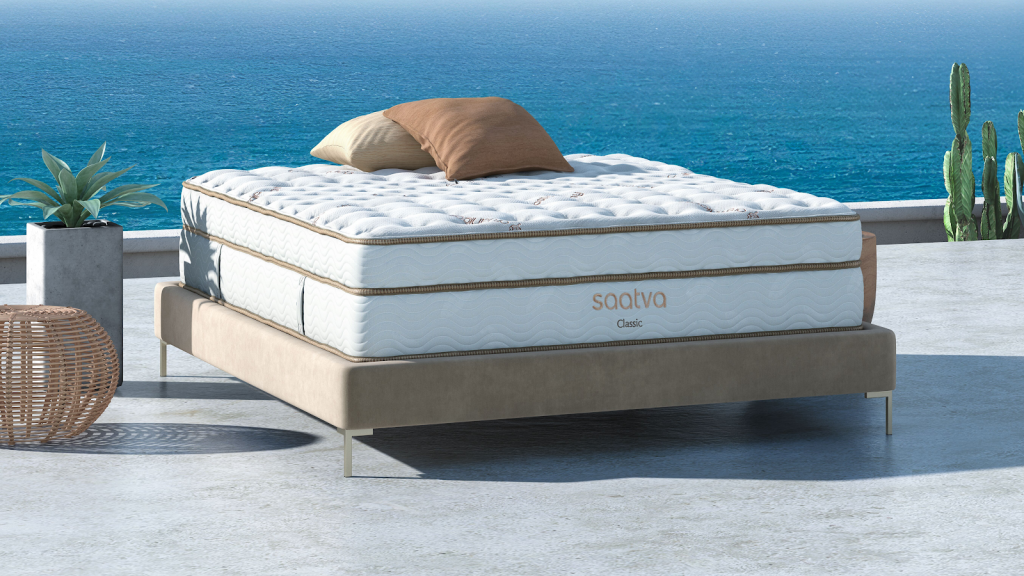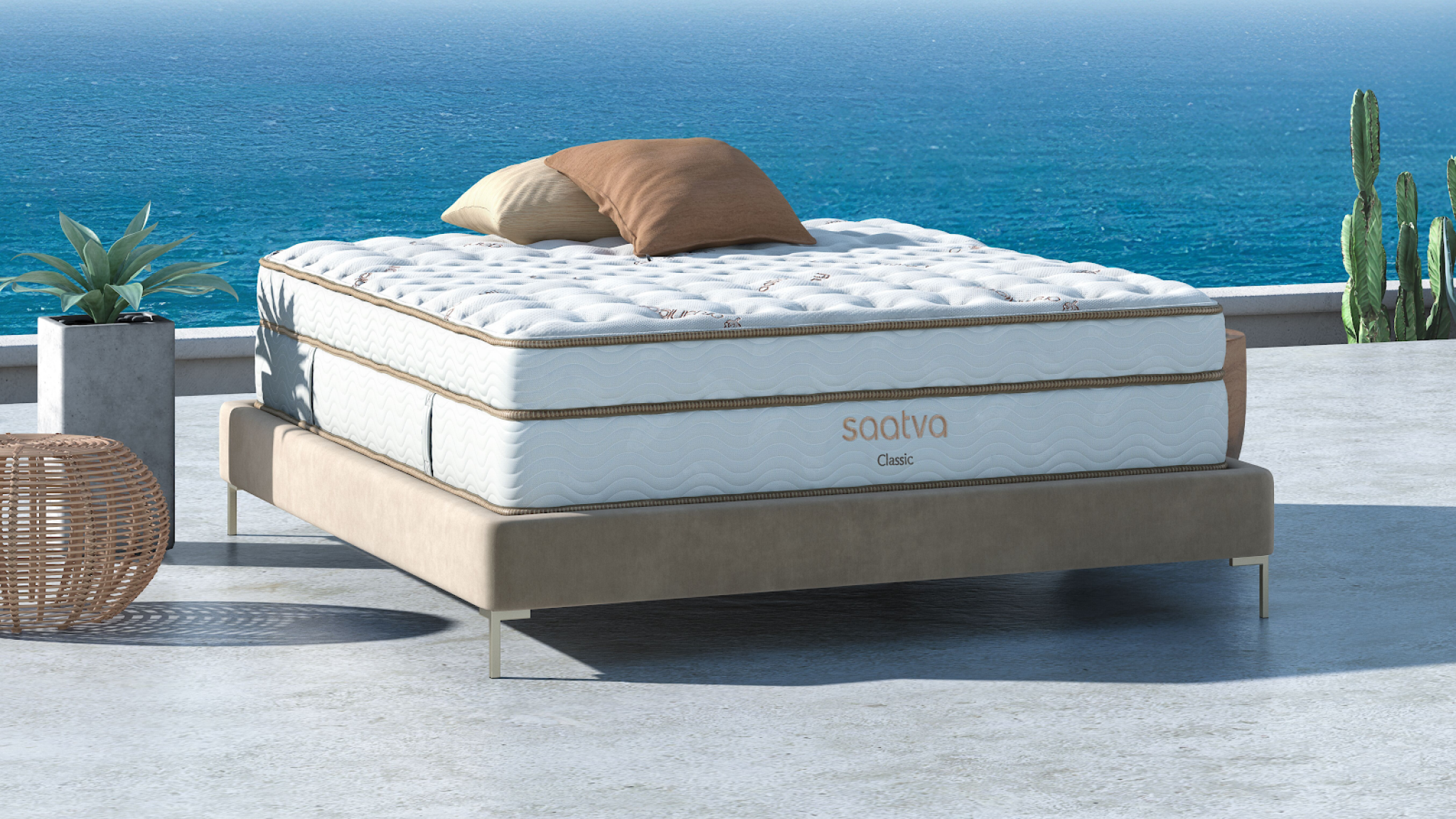 Saatva is a company that produces high-end mattresses that are sold online and shipped to your home. As such, there's a lot of buzz surrounding the Classic, which is why we've decided to review it. The mattress was designed to provide its customer with the best possible night's sleep, with a layer of tempered coils at the surface providing optimal spinal support.


It's also wrapped in a soft layer of 3″ Euro pillow top designed to help you sleep through the night. As a bonus, The Saatva Classic comes with a 180-night home trial, allowing you to make sure that the Saatva Classic is a good fit for you. Its 15-year warranty offers peace of mind, and the company is so confident that you will love this mattress that it will repurchase it from you if you don't.
What I Like:
The Saatva Mattress Classic Hybrid mattress is great.
This is an excellent choice if you are looking for a hybrid innerspring mattress that will give your back and joints the proper support it needs.
---
 WinkBeds Mattress
Best Edge Support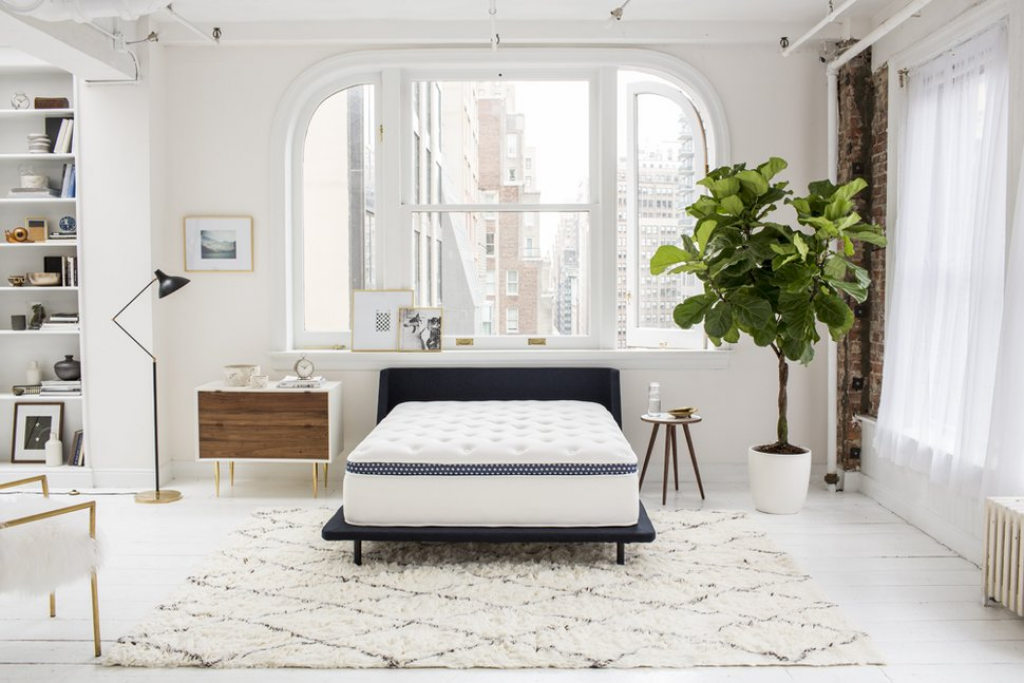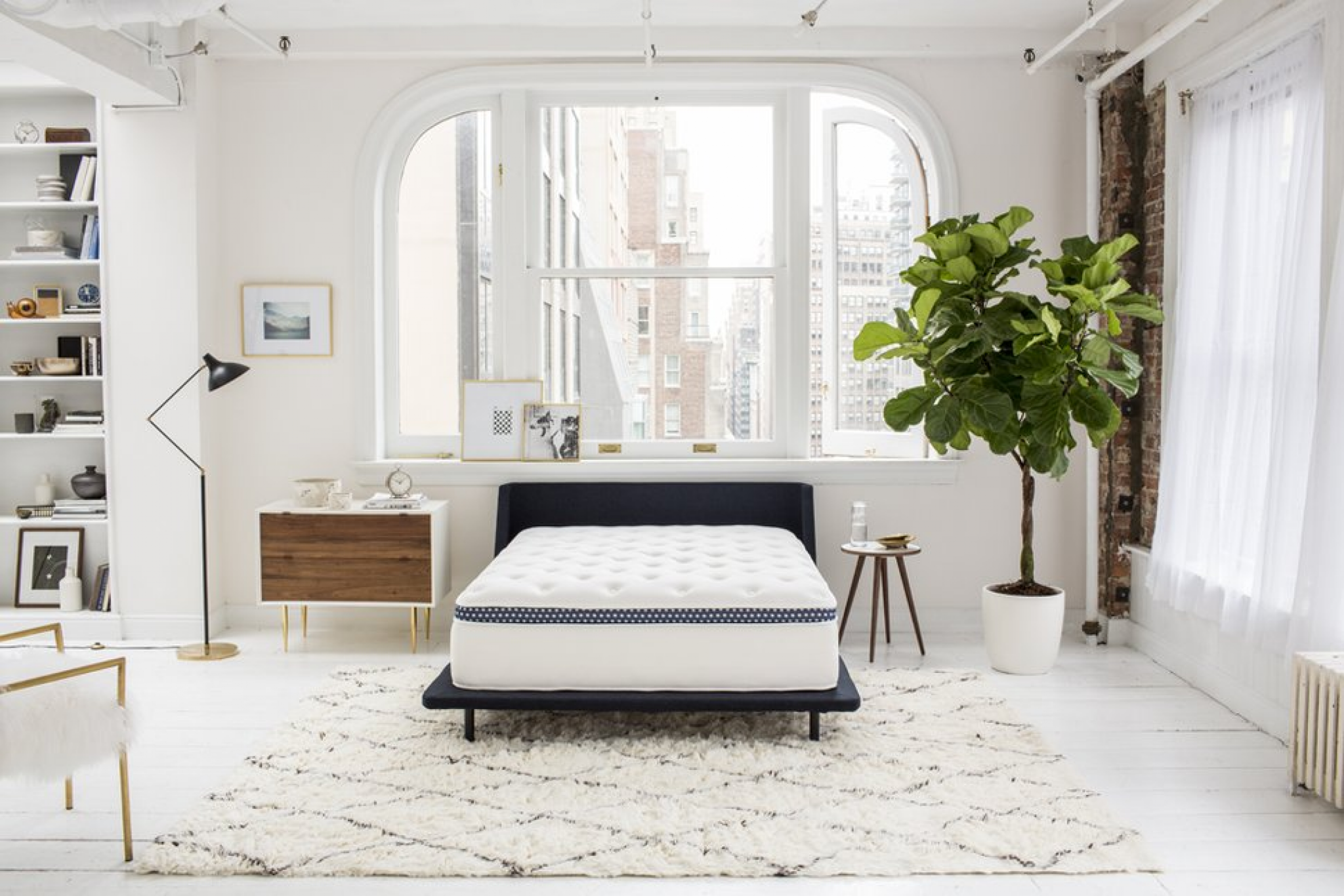 If you're in the market for a new mattress, you've probably heard of WinkBeds, which has risen from a start-up to a significant player in the mattress industry in less than a decade. The company has built its reputation on two key things: offering the best mattresses and delivering the best customer service.
The WinkBeds bed is made with the company's proprietary 120-night sleep trial. This allows customers to try out the mattress and determine if it's right for them. If not, they can return it.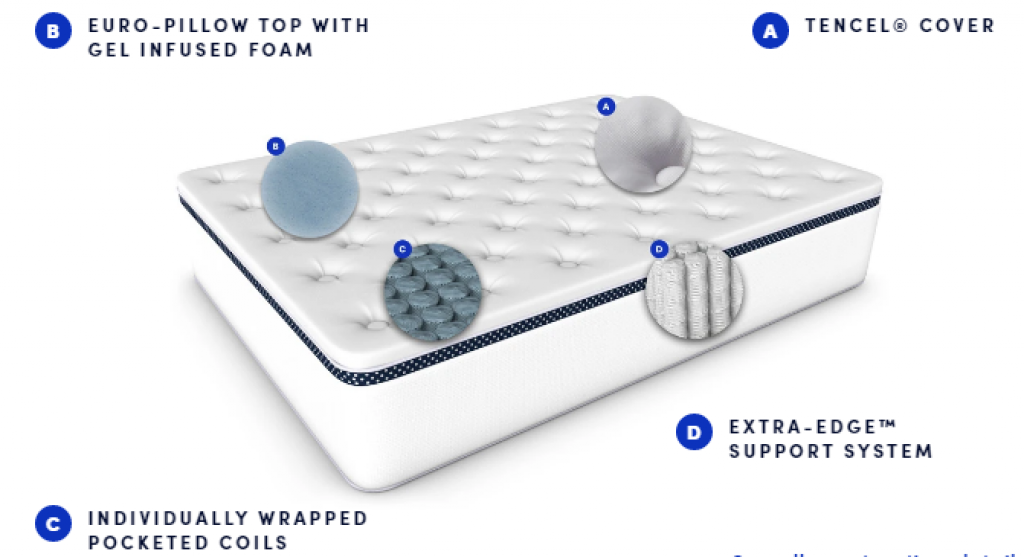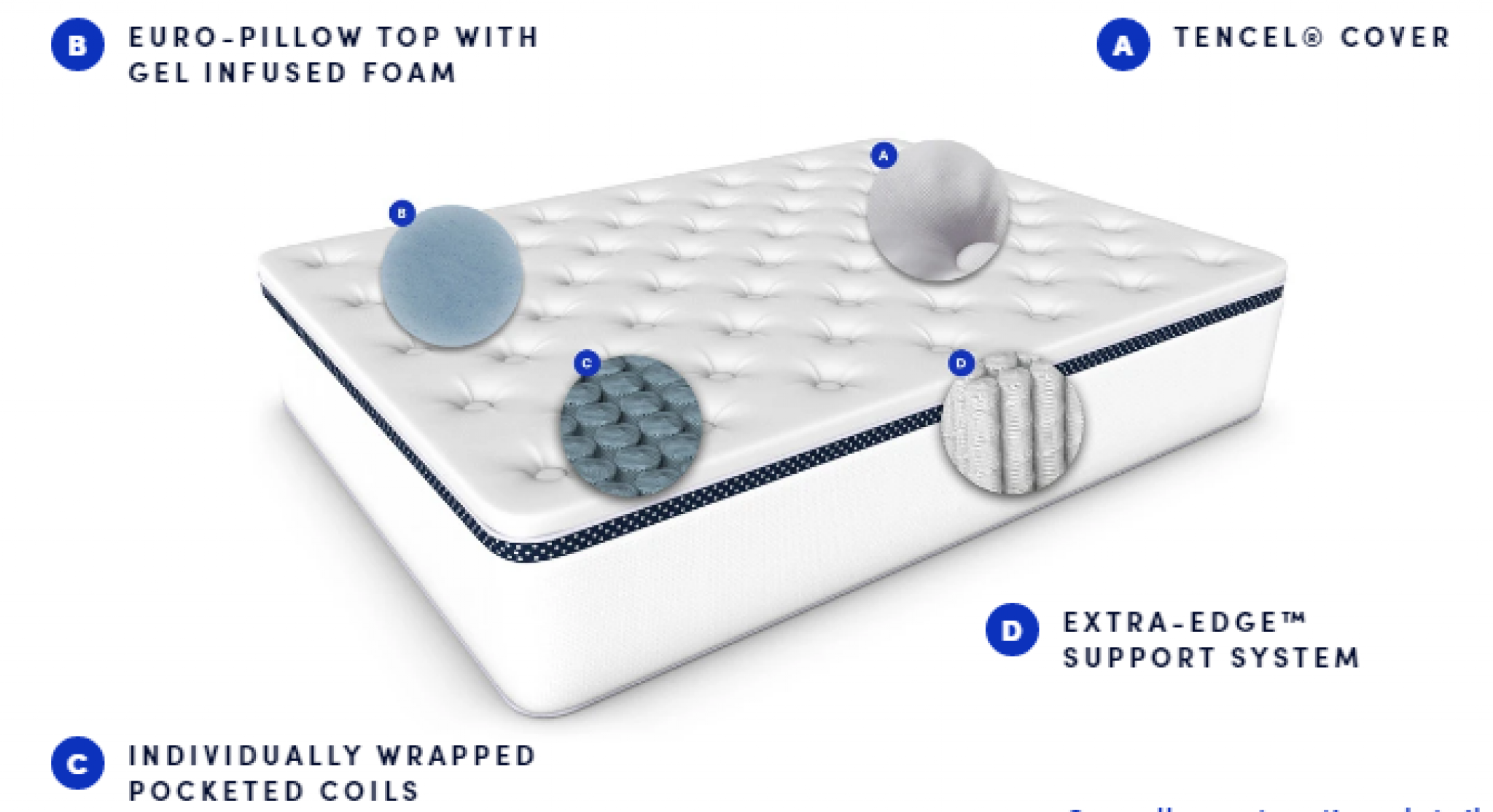 It's a new type of mattress that features a gel-infused foam, Tencel® cover, individually wrapped pocketed coils, and an extra-edge support system. The gel-infused foam is a polyurethane foam that has a gel inside the foam. The gel helps to keep you cool by better conforming to your body.
What I Like:
The WinkBeds mattress is a different kind of mattress. It has been designed to maximize comfort, support, and quality.
---
 Idle Hybrid Mattress
Best for Combination Sleeper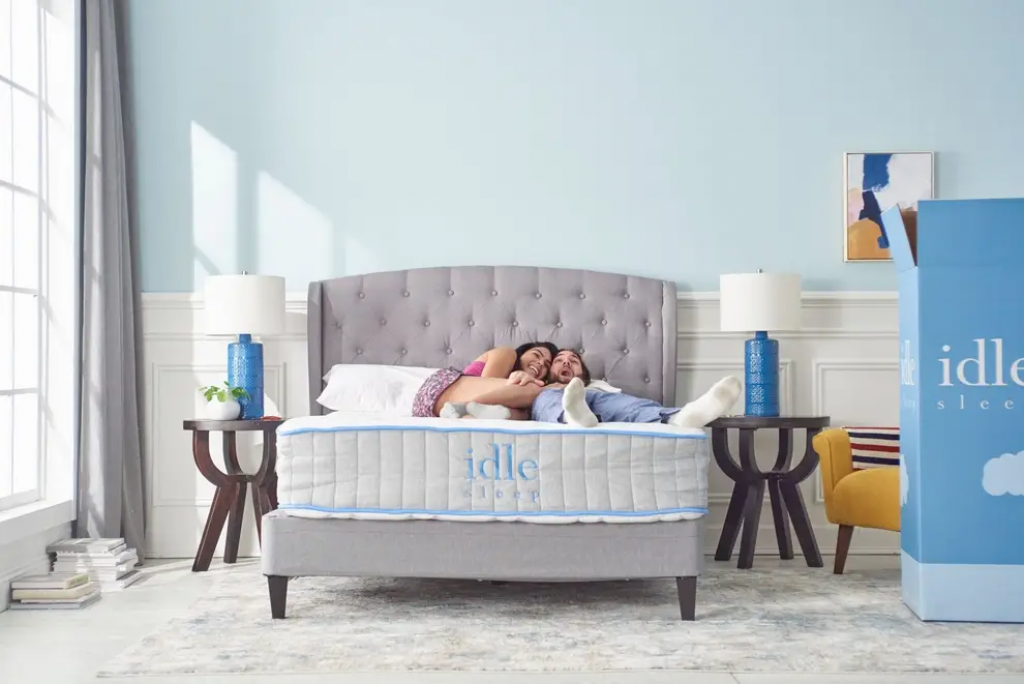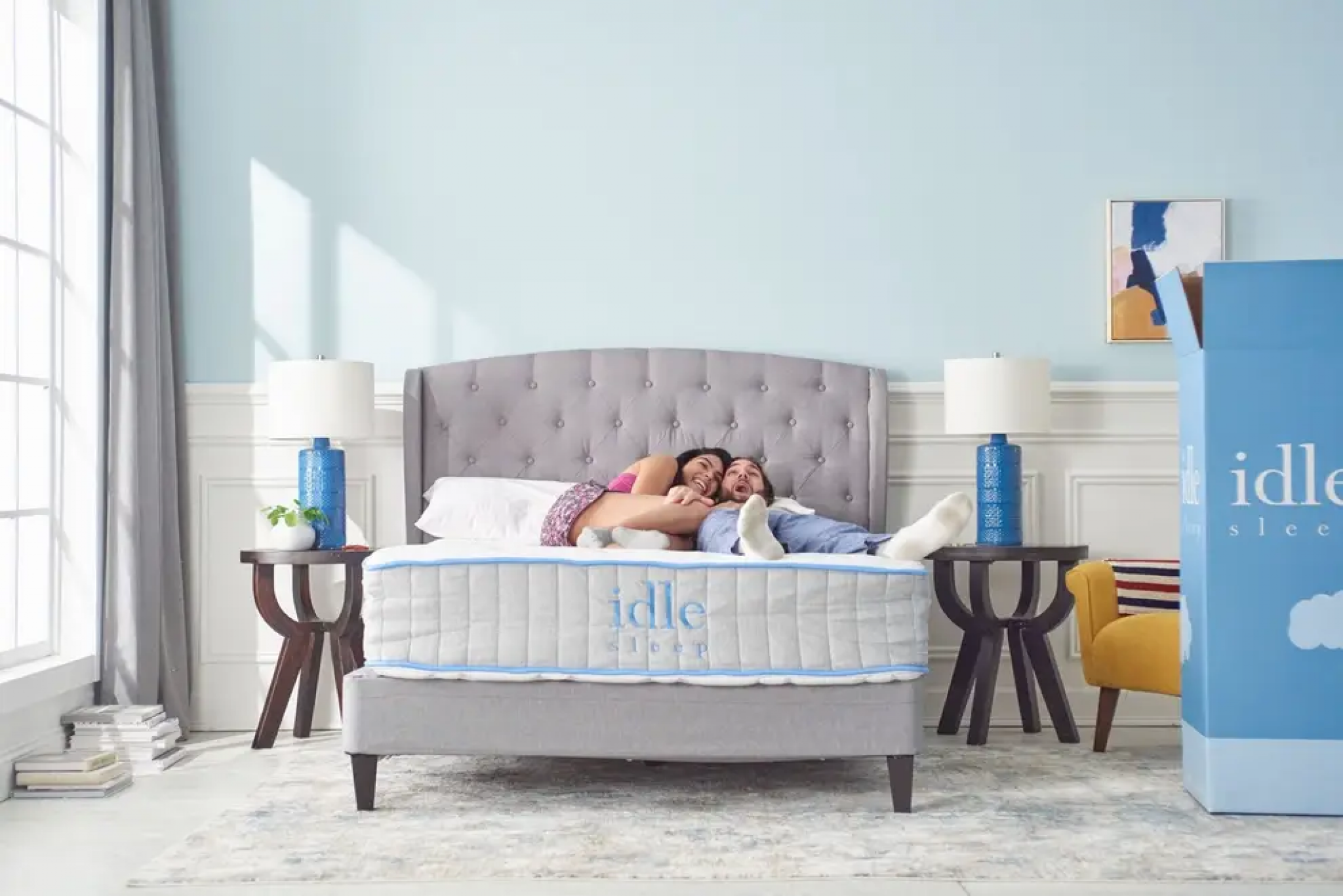 An Idle Hybrid mattress is an excellent option for those looking to get a good night's sleep. This product was designed to allow you to get the rest that you need even if you don't spend the entire eight hours in bed.


There's a lot to like about the Idle Hybrid Mattress. It's a 2-sided hybrid, combining supportive coils and pressure-relieving foam. It has 1,000 innovative support coils, which will help you sleep better each night. It's backed by a lifetime warranty, and it's made without ozone depleters, PBDEs, TDCPP, mercury, or lead. According to reviews, the cooling buoyancy foam is an excellent addition to the mattress, making this hybrid feel like a foam mattress.
What I Like:
This mattress is a 2-sided hybrid that combines both supportive coils and pressure-relieving foam.
The Idle Hybrid mattress is made of premium materials without harmful elements.
---
Buyer's Guide
There is a wide variety of mattresses available today that are designed to meet different sleepers' needs. Here we will discuss the most popular mattress types to decide which one will suit you best.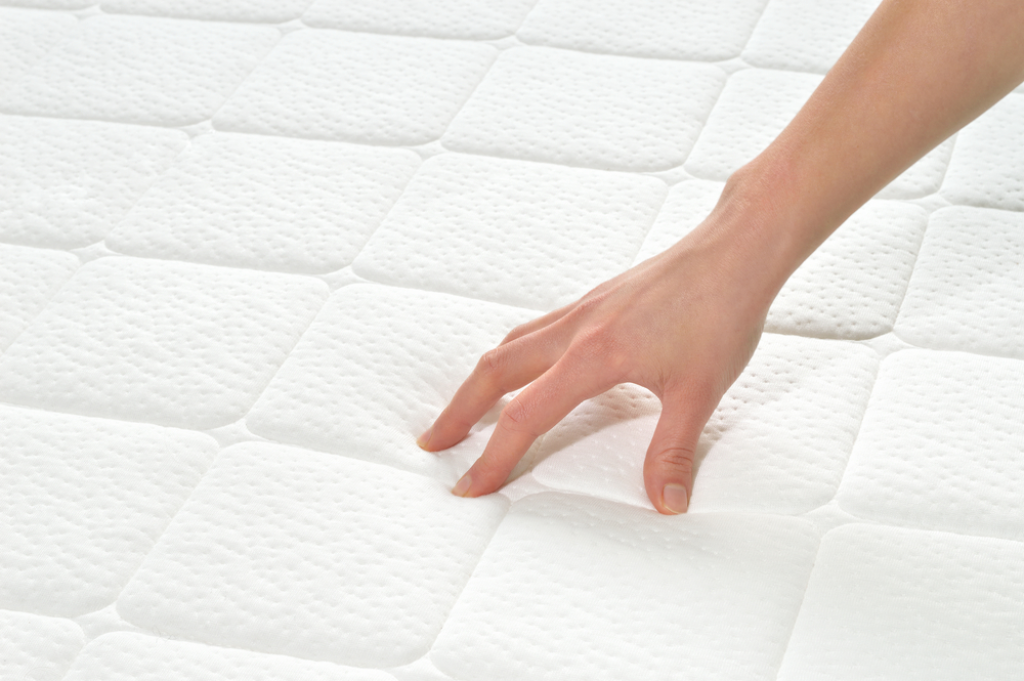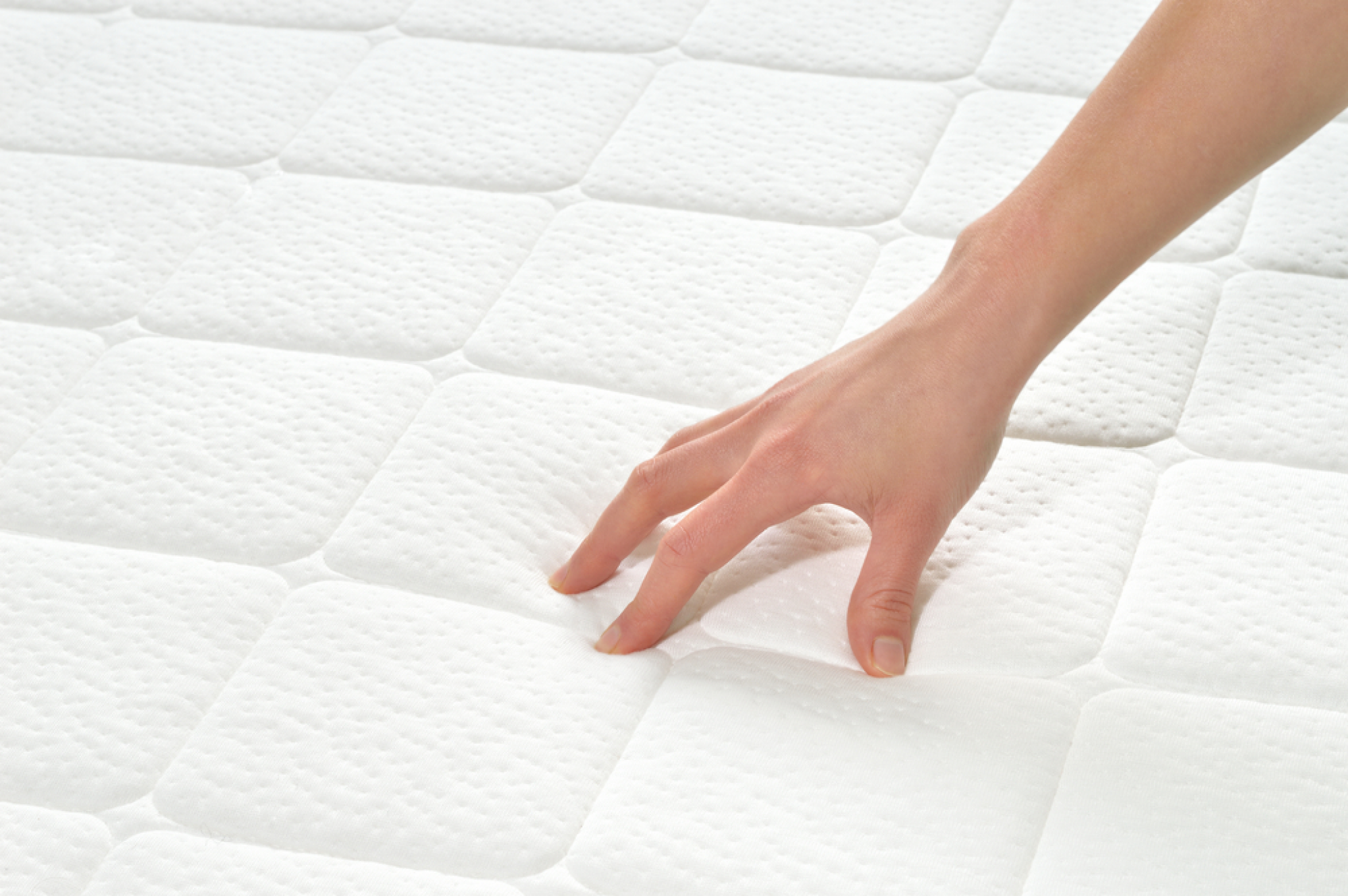 The firmer the mattress, the more support it provides, which can help relieve pressure on your hips and shoulders. A firmer mattress may also help relieve back pain and other types of aches and pains, which a very soft sleeping surface can cause.
To start with, I suggest you explore mattress firmness types.
---
Mattress Firmness Scale
The best way to determine if a mattress is right for you is to try it first, but that can be hard to do. Even if you're buying a mattress from a store, you're still left to lie on a bed for a few minutes, which can leave a lot to the imagination. However, if you're shopping online, you can click the product page and check out the firmness scale. The Mattress Firmness Scale offers a standardized way to rate a mattress's firmness based on 1 to 10 scales, with one being softest and ten being firmest. It's a good indicator of whether or not a mattress is a good fit for you, as well as an excellent way to compare similar mattresses:
1: Extremely Soft
2-3: Soft Slightly
4-6: Medium Firm
7-9: Firm
10: Extremely Firm
---
Types of Firm Mattresses
There are some mattress types available on the market. Before choosing the best one for your needs, I want you to check the common types below.


Innerspring Mattress
Mattresses have come a long way since the invention of the innerspring mattress. In the early days, coils were bundled together and placed inside a layer of fabric. As time went on, the number of coils increased. Eventually, manufacturers began putting multiple layers of fabric on top of the coils, then filling that fabric with foam. Today, even more layers of different materials are added to create today's most advanced innerspring mattresses.
These mattresses are made of steel coils and are generally comfortable and supportive. They are also available in a variety of firmness levels (firm, medium, and soft).
Foam Mattress
A memory foam mattress is a durable, comfortable, and convenient way to sleep. Made to order for your exact body type and sleeping position, these mattresses provide the perfect blend of support and cushiness. The dense foam molds to your body's unique shape, helping you sleep more soundly and wake up in the morning feeling rested and rejuvenated.
Latex Mattress
Latex mattresses are made from natural latex and are popular with those who prefer organic materials over synthetics. The comfort of a latex mattress is only one of the many benefits of owning one. The other benefits that come with having a latex mattress include no motion transfer, a cooler mattress surface, and a bed that is more durable and longer-lasting than most traditional mattresses.
Hybrid Mattress
The hybrid mattress is a combination of memory foam and innerspring technology. Memory foam is very popular for its body-contouring properties. It is considered a reactive material, which means that the foam will change shape according to the pressure applied to it. As your body moves, the memory foam responds by molding itself to conform to the body's pressure points. The coil system provides durability and body support during sleeping.
---
Who Is A Firm Mattress Best For?
Because of their firmness, such kinds of mattresses don't look best for some sleepers. For example, it wouldn't be comfortable for side sleepers. Nevertheless, many customers need exactly the firm mattress for restful sleep: sleepers with back pain, big and tall sleepers, stomach sleepers.
---
How To Shop For A Firm Mattress?
Shoppers everywhere want a firm mattress, but firmness is just one of many things to consider when buying a new mattress. There are many other things to think about, especially if you have back problems.
It is essential to take your time in mattress shopping. Just like when you are buying a car, you need to test drive it for comfort. You will be spending about 1/3 of your life in bed, so it is very important to make an informed decision. The best place to start is to think about what is important to you in a mattress.
Mattress Type
Here's a quick guide to the most common types of mattresses before you choose one.
Latex: This type of mattress offers a good night's sleep as it helps to distribute your weight throughout the mattress evenly. It contours to the shape of your body but may be harder to move around on. The latex is made from natural rubber and is very durable.
Memory foam: This type of mattress is ideal for those who are looking for comfort and support. Its unique structure allows it to mold your body's shape for a more personalized experience and helps to distribute your weight evenly.
Innerspring: If you are looking for a firm, supportive mattress, then an innerspring is the most
Pressure Relief
Pressure relief is one of the most important factors when purchasing a new mattress. It is what keeps you asleep throughout the night. Many people do not realize they are sleeping on a bed with non-suitable firmness. You can wake up with back pain or a stiff back most days. Consider the pressure relief feature while choosing the product.
Motion Isolation
To find the best firm mattress for motion isolation, you should know how to tell if a bed has been constructed properly. The primary factor determining how much motion is transferred from one person to another on a firm mattress is how "springy" the individual parts of the mattress are. There is no real way to measure this, but the basic rule of thumb is: the firmer the mattress, the less movement is transferred from one person to another.
---
FAQ
What is a firm mattress?
A firm mattress is a type of mattress that provides a level of support that is considered to be firm in comparison to other types of mattresses. It is usually made of a combination of materials such as coils, foam, latex, or a combination of these materials.
What are the benefits of a firm mattress?
A firm mattress is ideal for individuals who need a high level of support for their bodies. It is especially beneficial for people who suffer from back pain, as it provides the necessary support for back muscles and joints. Additionally, a firm mattress can improve posture, and spinal alignment, reduce tossing and turning throughout the night, and provide pressure relief.
Who should not buy a firm mattress?
A firm mattress may not be the most comfortable option for some people, particularly those who weigh less or who prefer a softer mattress. Those who like to sink into their mattress may also not enjoy a firmer mattress. 
What is the difference between a firm mattress and a supportive mattress?
Firm mattresses provide a high level of support and do not sink when pressure is applied to them. Supportive mattresses are usually softer and provide more cushioning.
Is the firmness of a mattress dependent on the type of material?
Yes, the firmness of a mattress largely depends on the materials used. Latex, memory foam, and innerspring mattresses all have different levels of firmness and provide different levels of support.
Are firm mattresses better for heavier sleepers?
Generally speaking, yes. Firm mattresses are better for heavier sleepers because they provide more support and are better able to handle a higher weight.
Can a firm mattress cause back pain?
No, if the firmness of the mattress is correct for the sleeper, a firm mattress should not cause back pain. Rather, it should provide the necessary support to alleviate back pain.
Will I get used to a firm mattress?
Most people will eventually get used to a firm mattress; however, this depends on personal preference.
Is a firm mattress the same as a hard mattress?
No, a firm mattress is different from a hard mattress. A firm mattress is a medium-firm to firm mattress that provides support, whereas a hard mattress is very firm and does not bend.
Are firm mattresses good for side sleepers?
Generally, no. A softer mattress is usually more beneficial for side sleepers as it provides more cushioning and pressure relief.
Should I buy a firm or extra firm mattress?
It depends on personal preference and preference for back support. Extra firm mattresses may be too hard for some people and cause discomfort.
Do firm mattresses last longer than other types of mattresses?
Yes, firm mattresses generally last longer than other types of mattresses as they are more durable and can withstand more wear and tear.
Is it necessary to rotate a firm mattress?
Yes, it is important to rotate a firm mattress on a regular basis in order to ensure even wear and tear and to prevent sagging.
How often should I replace a firm mattress?
Generally, it is recommended to replace a mattress after about 8 years of use.
Is a firm mattress better for hot sleepers?
Yes, a firm mattress is usually better for hot sleepers as it allows for more airflow and keeps the sleeper cooler.
---
The Bottom Line
As you can see in this guide, there are many mattresses to pick from – all of which vary in comfort, firmness, and price. It should be noted that there are other factors besides firmness that are important when it comes to choosing a mattress, so make sure to consider your sleeping position, budget, and other needs when making your decision.
In this article, I provided the most helpful information and said about the things to consider while choosing the best firm mattress for your comfortable sleep.