Athletes need different mattresses than the typical person looking for a new bed. If you're an athlete looking for a new mattress, you want something that will support your body and keep your spine aligned as you sleep. A good night's sleep is essential for athletes to perform at their peak, and it's also vital for the recovery process. That's why choosing the best mattress for athletes can be difficult for some people.
---
Top 5 Best Mattresses For Athletes
#1
Layla Memory Foam Mattress
Get UP TO $200 OFF
The Layla Memory Foam Mattress is one of the hottest products on the market today; it supports you at night to become your best, most energized daytime self.

It is made with copper-infused memory foam to provide a cooling sleeping surface that you'll love.

The copper forms an antimicrobial barrier that fights odor-causing bacteria and keeps your mattress fresher.
Trial period: 120 NIGHTS

Warranty: LIFETIME WARRANTY

Shipping:
FREE SHIPPING

Firmness:
Soft – 4/10, Firm – 7/10

Price range: $$$$

Type: Foam
---
Mattresses come in all shapes and sizes, making shopping for one a confusing and overwhelming task. While your mattress type will be largely dependent upon your sleeping position, it's important to know that different mattress types are best for the sports you play.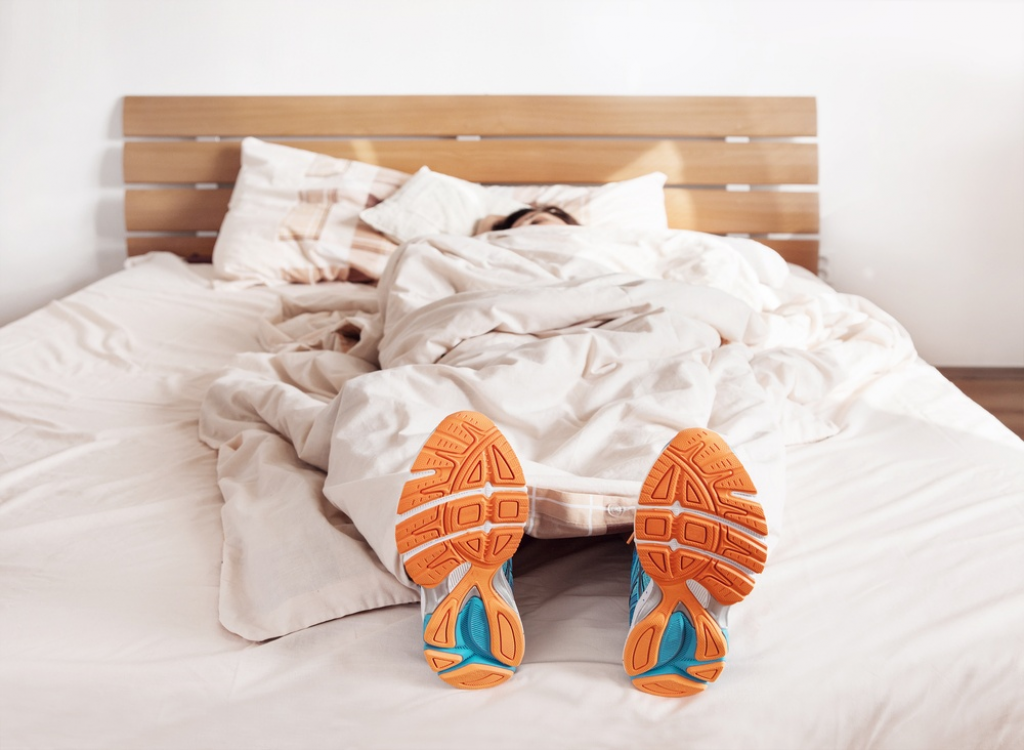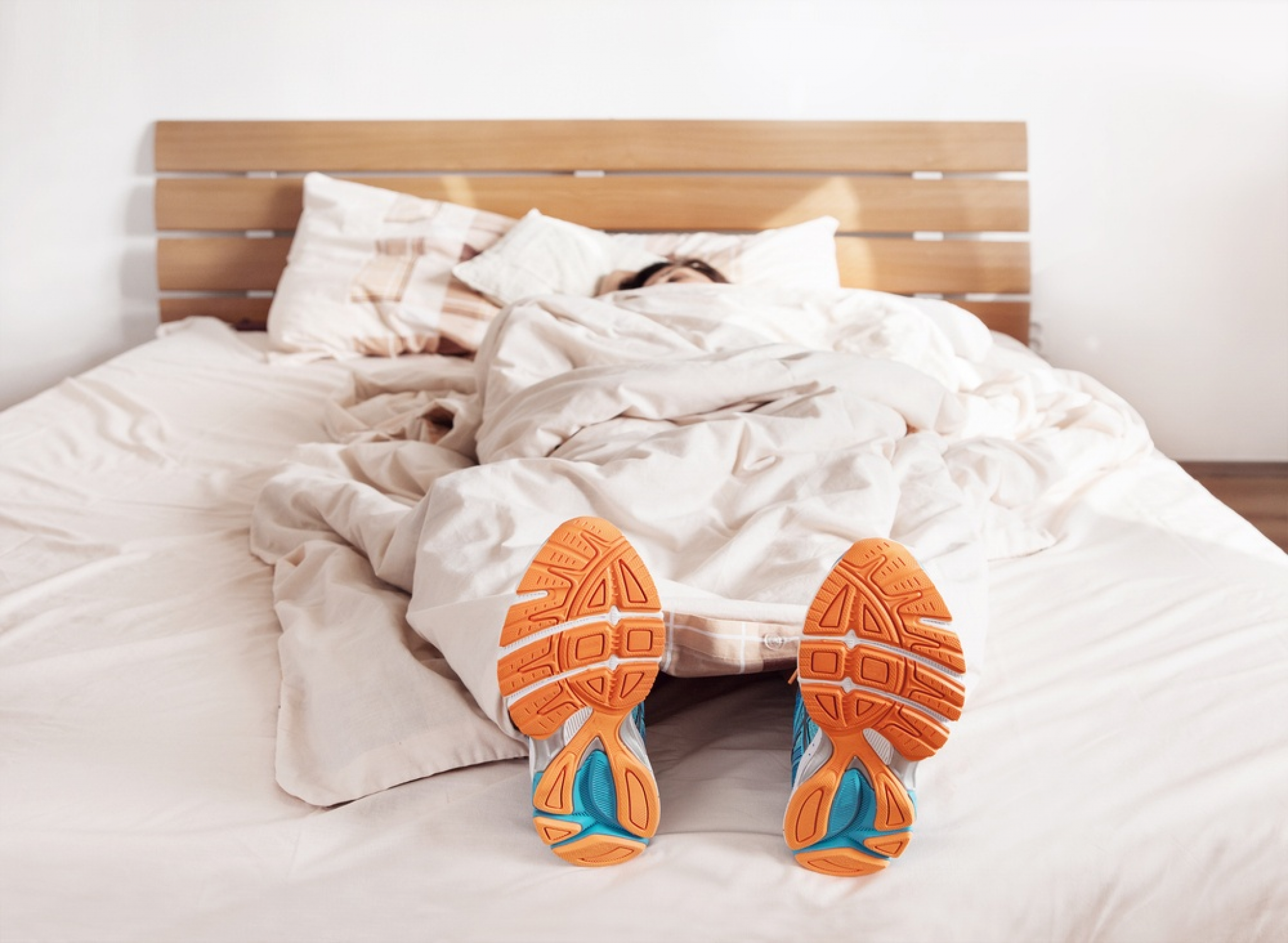 For example, if you are a basketball player, you will likely need a much firmer mattress to maintain your posture. Here you can find answers to the most common questions, learn things to consider, and explore the list of best mattresses for athletes on the market.
---
Best Mattresses For Athletes Reviews
Zoma Mattress
Best Overall
The Zoma mattress is a premium mattress that can relieve pain, respond to your movements, and stay cool all night, thanks to three layers of foam that are designed to provide a better night's sleep.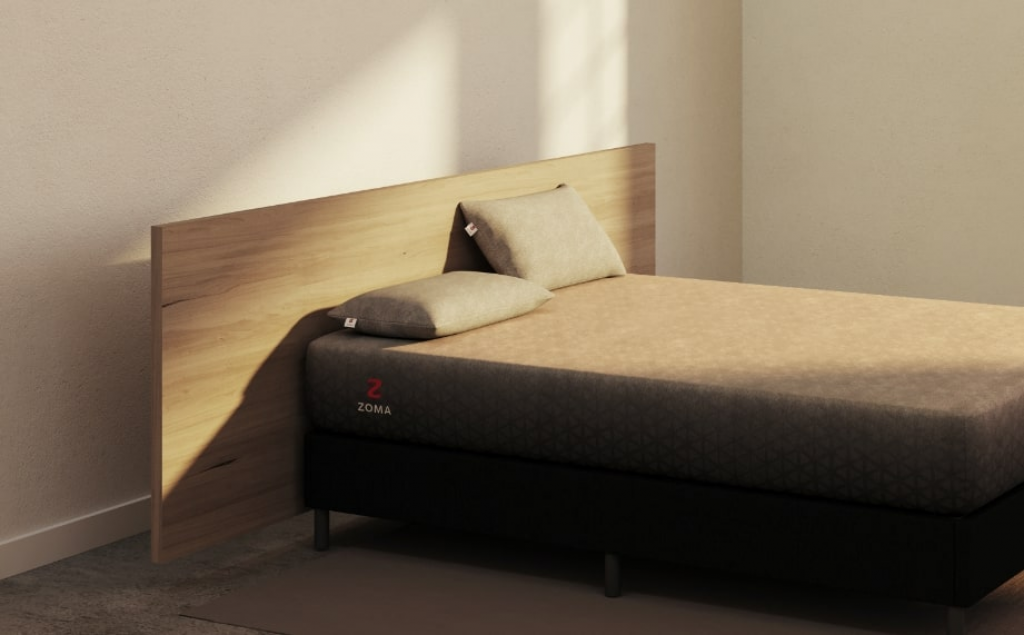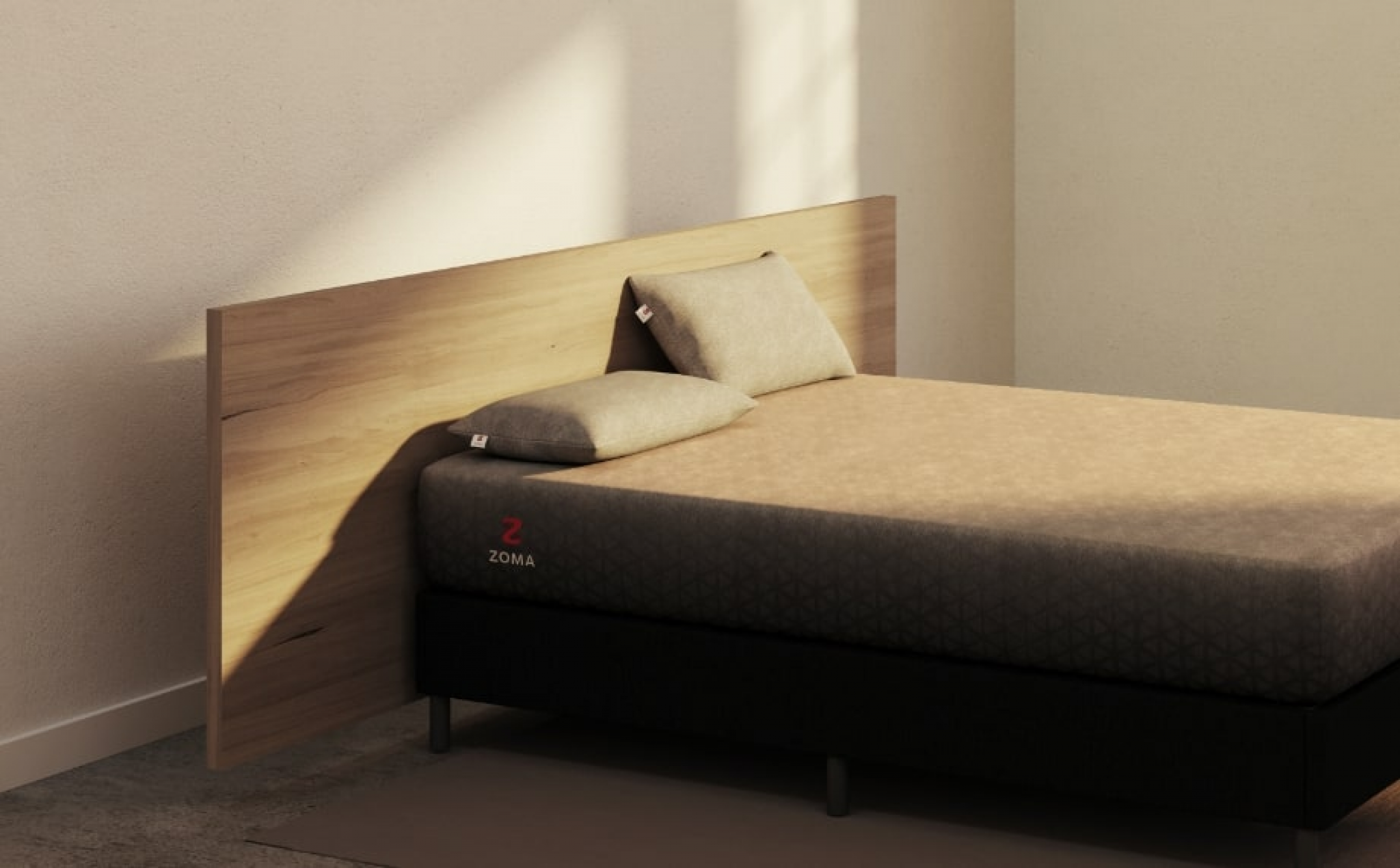 Unique layers are made for an excellent sleeping experience. The Triangulex™ Zoned Layer provides support and maintains a proper sleeping temperature without bottoming out. The Reactiv™ Response Layer is designed to adapt to your movements, which is crucial to getting a good night's sleep. The Cooler Sleep Response Layer is designed to keep you cool as you sleep.


The Zoma mattress offers medium support in the areas where you need it. This is a huge benefit to you, as it means you are getting the support you need to relieve pressure on your hips, shoulders, and spine, but without the armrest-like feeling of hard edges, you get from mattresses with rigid edges.
What I Like:
Zoma's flagship mattress was designed to provide an ideal sleeping temperature while reducing pressure points to reduce pain and fatigue.
This is the perfect mattress for athletes and provides complete support for all body types and shapes.
---
 Bear Mattress
Best for Recovery
The Bear mattress is a memory foam mattress designed to be cool, responsive, and comfortable. It comes with a Celliant® cover made of a breathable material that uses NASA technology and claims to improve your performance and sleep.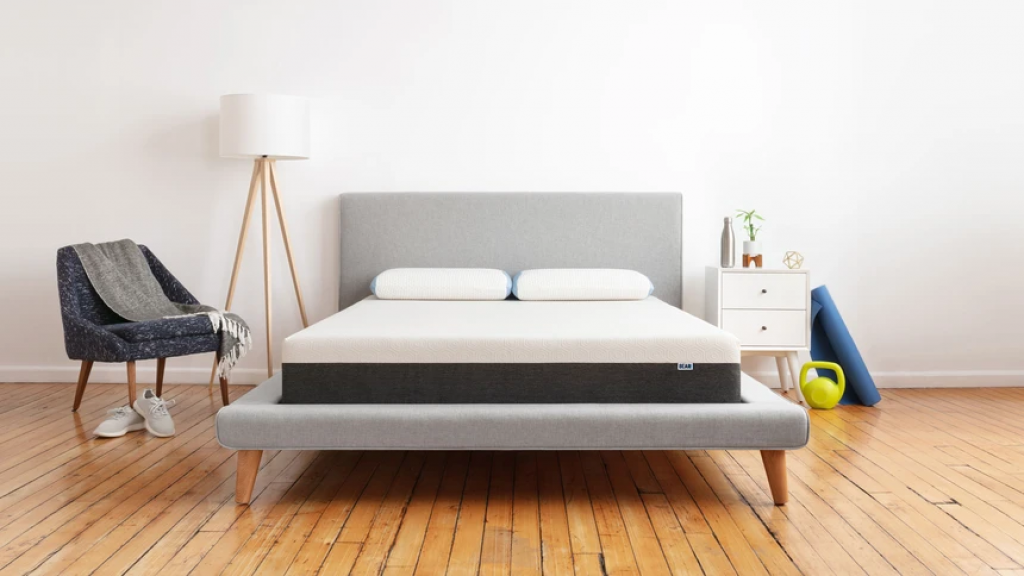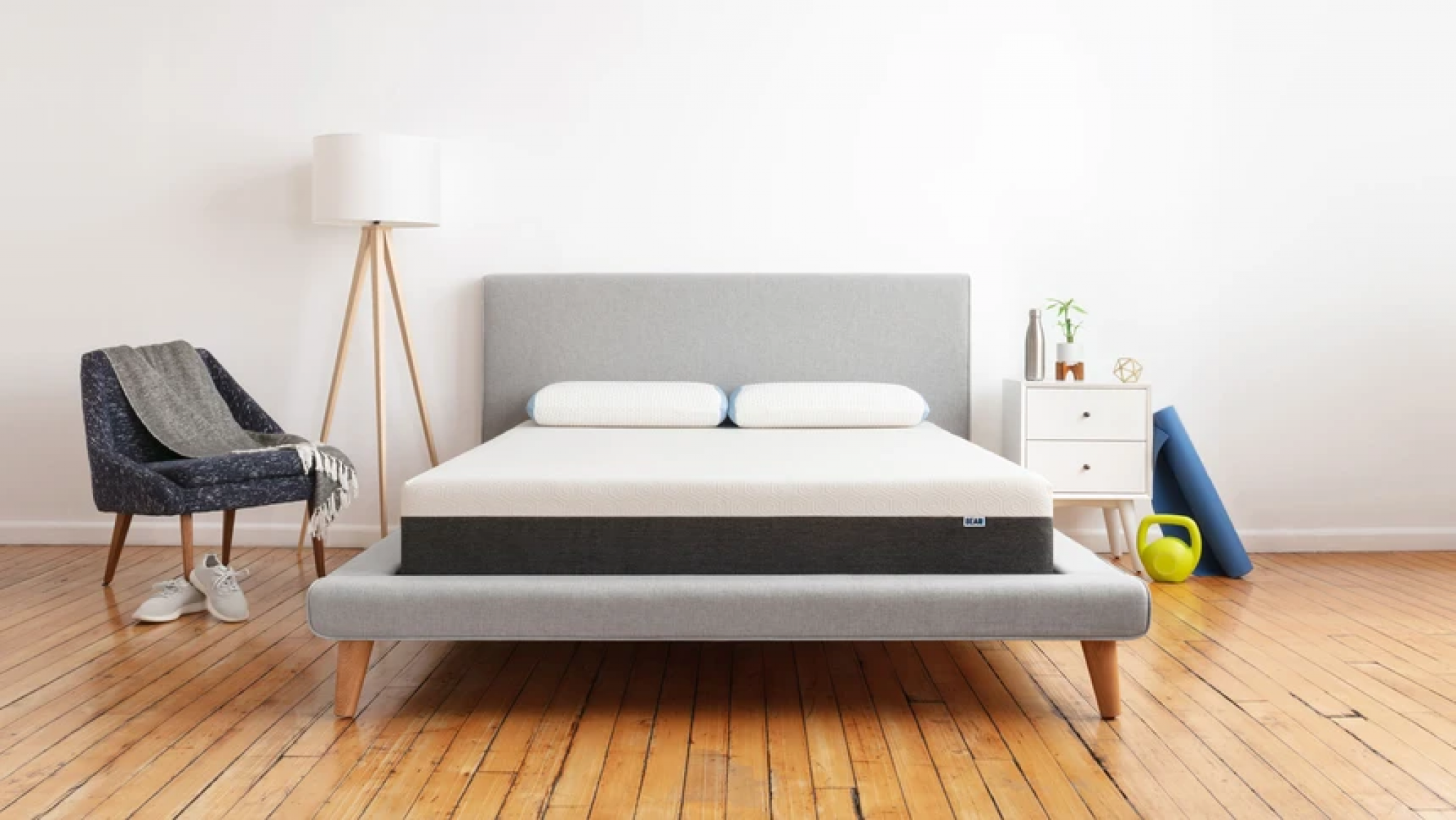 The mattress is also made with cooling gel memory foam, which is an excellent addition as it helps to fight excess heat that can build up in a bed and cause discomfort.


The mattress consists of three layers of memory foam to give it a good comfort and support level. The Bear mattress is also made from latex foam, a sustainable material free from harmful chemicals. The Bear mattress also comes with a 100-night risk-free trial and a 10-year warranty.
What I Like:
The Bear Mattress is a memory foam mattress that features a cooling graphite-gel memory foam, responsive transition foam, and high-density support foam. These layers work together to promote spinal alignment and reduce pressure points.
The mattress construction also promotes airflow to help you sleep cooler.
---
Layla Memory Foam Mattress
Best for All Kinds of Sleepers
The Layla Memory Foam Mattress from Layla Sleep is an innovative mattress that offers a combination of both memory foam comfort and supports core foam. This is possible because Layla Sleep has created a special memory foam infused with copper particles, which improves how your body absorbs heat and increases the effectiveness of the mattress.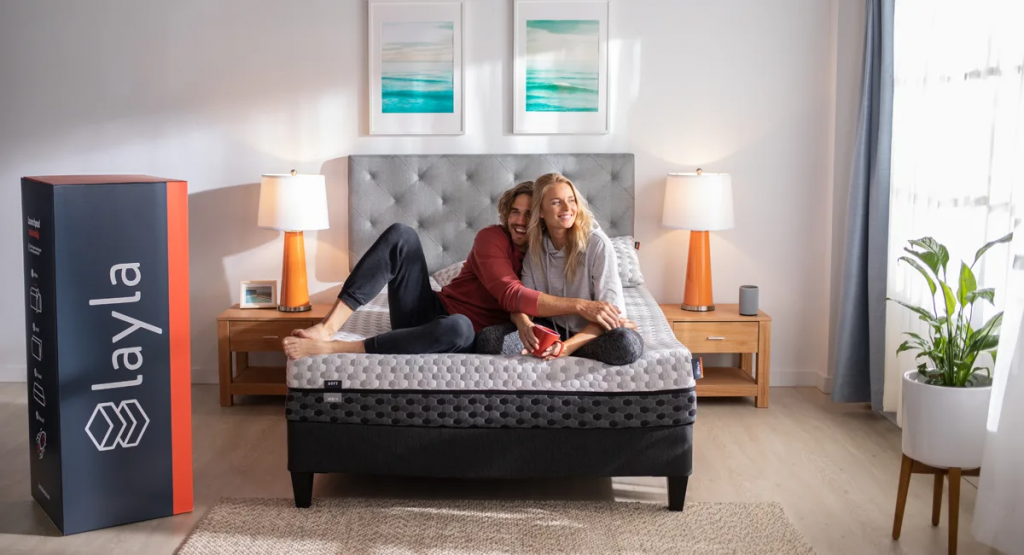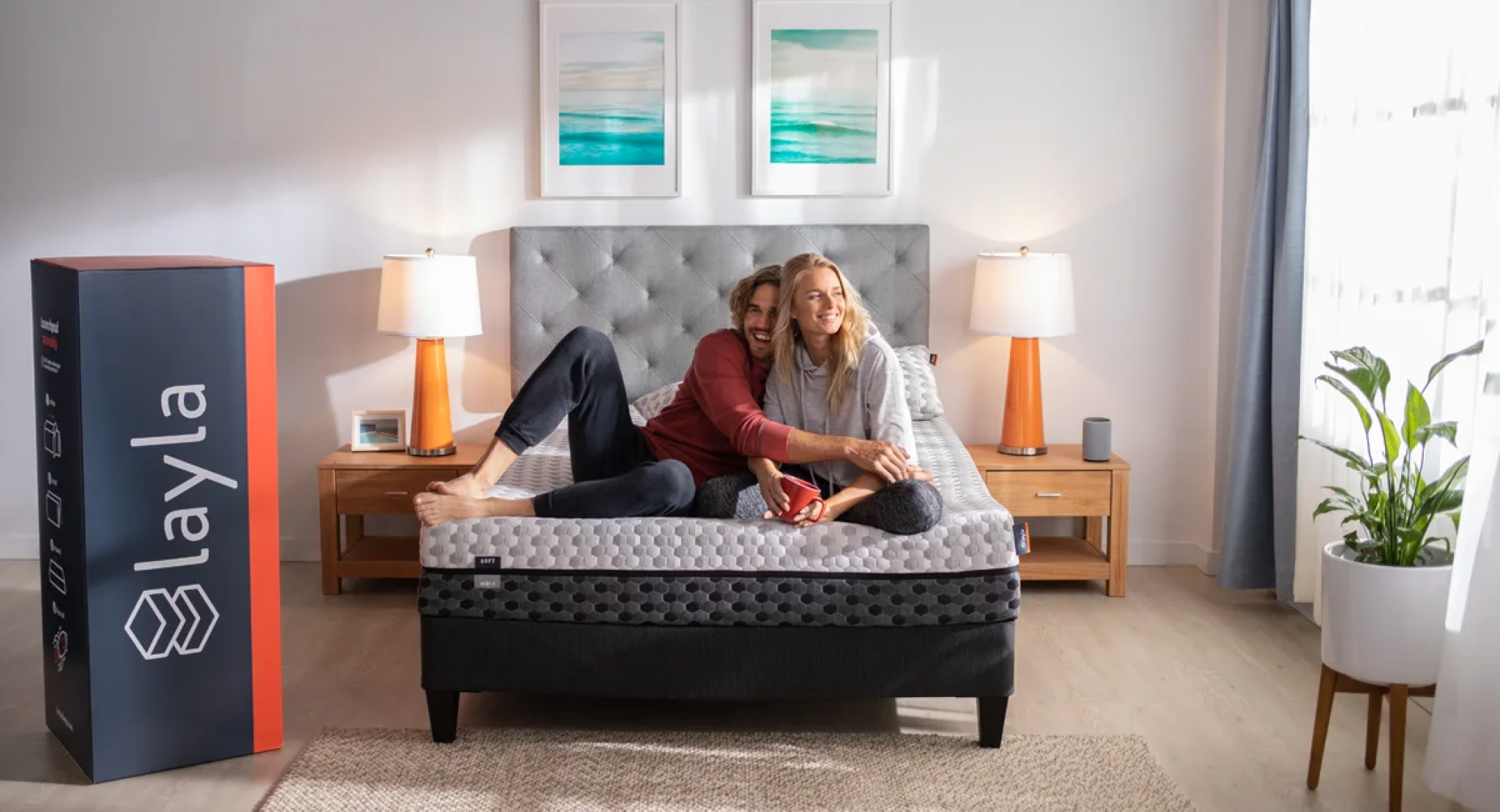 This is a two-sided mattress. It means you can flip it over, so you have a soft side and a firm side. The smooth side is soft and comfortable. It contours to your body, and you will feel very comfortable while you sleep on the soft side.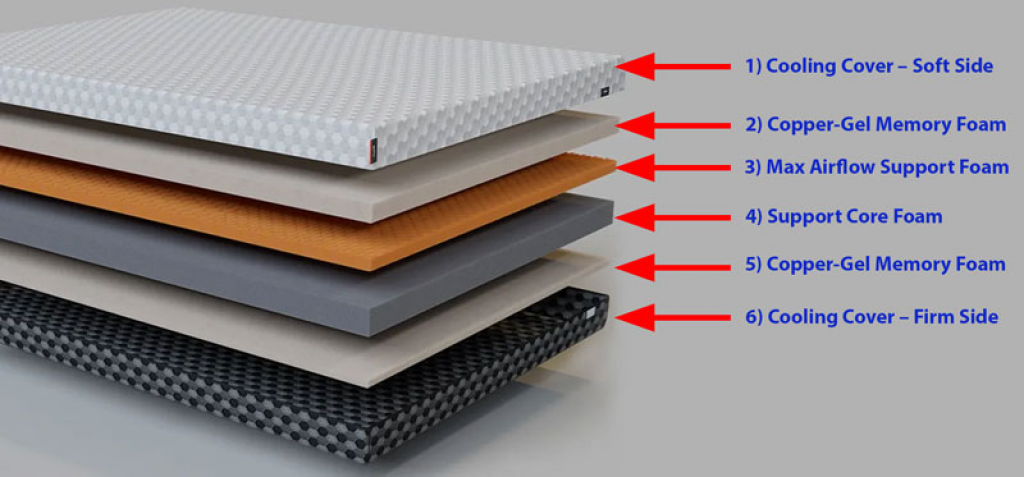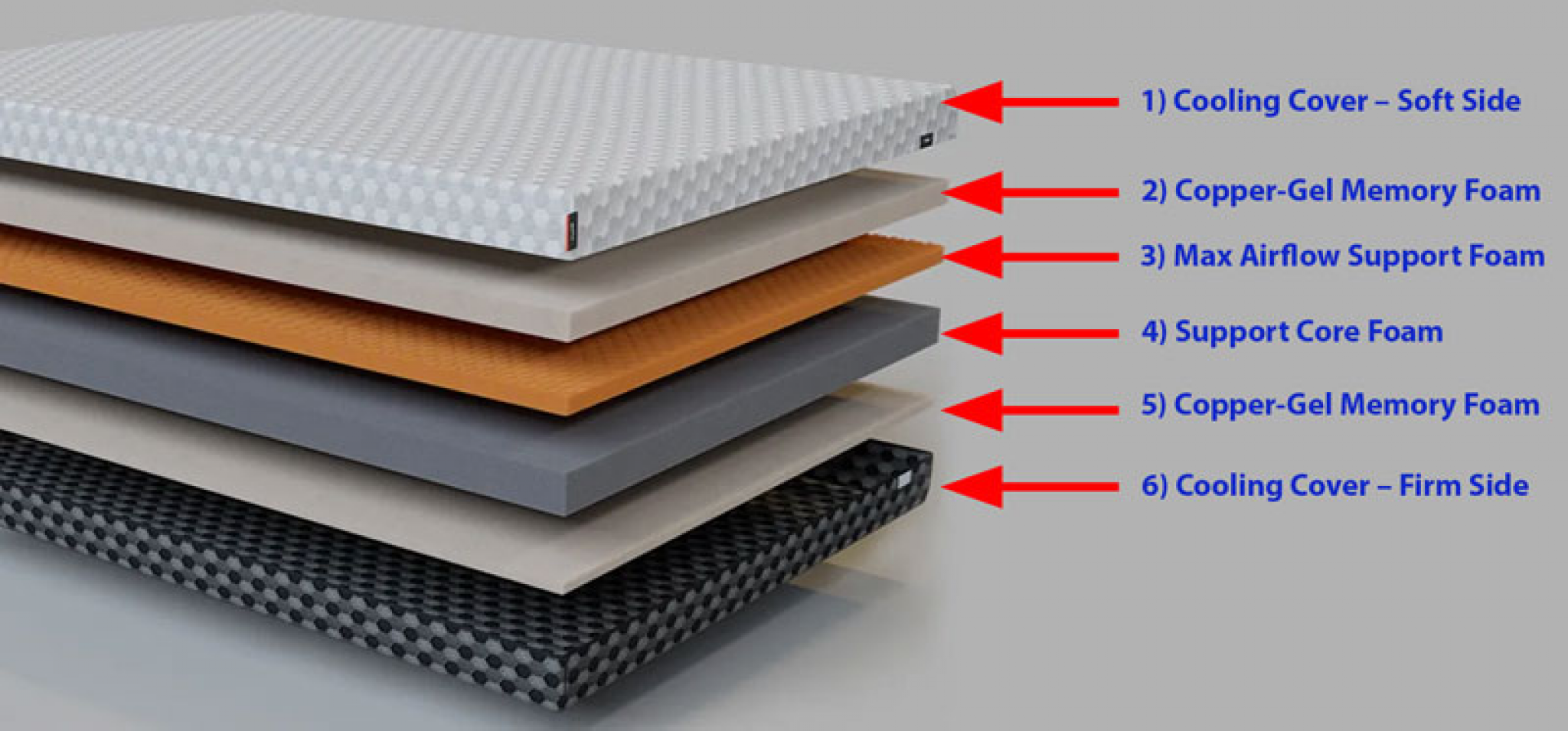 The soft side is best for people who like to sleep on their side or back. The firm side offers excellent body support and will be perfect for athletes. It's also suitable for stomach sleepers and provides desired firmness.
What I Like:
The Layla Memory Foam Mattress is one of the hottest products on the market today, providing unparalleled quality and style at an unbeatable price.
With support for your back and joints and memory foam that conforms to your unique shape, this mattress is made for those who want to sleep easily.
The Layla Memory Foam Mattress is made with copper-infused memory foam to provide a cooling sleeping surface that you'll love.
---
Purple Hybrid Mattress
Best Pressure Relief
You have probably heard about the Purple Hybrid Mattress by now. This unique mattress offers the best of both worlds: the pressure relief of memory foam and traditional innerspring mattresses' support.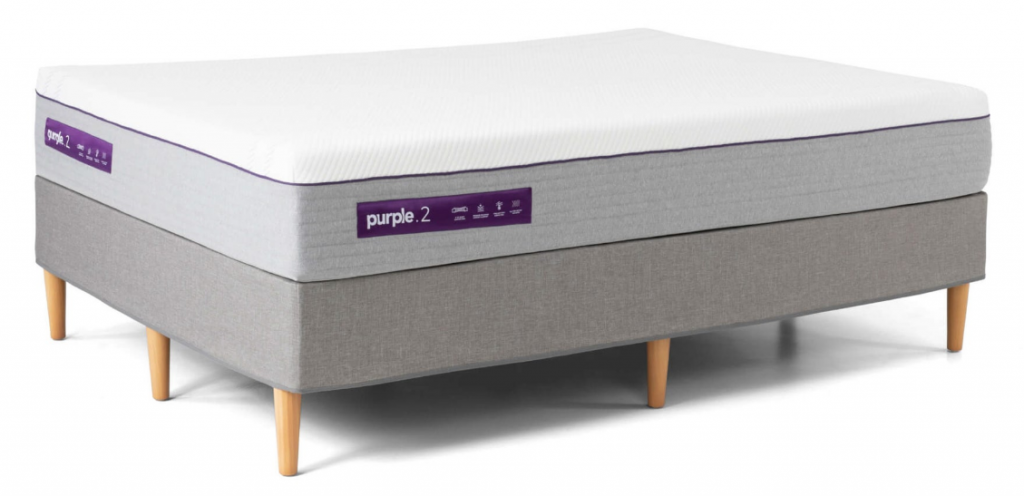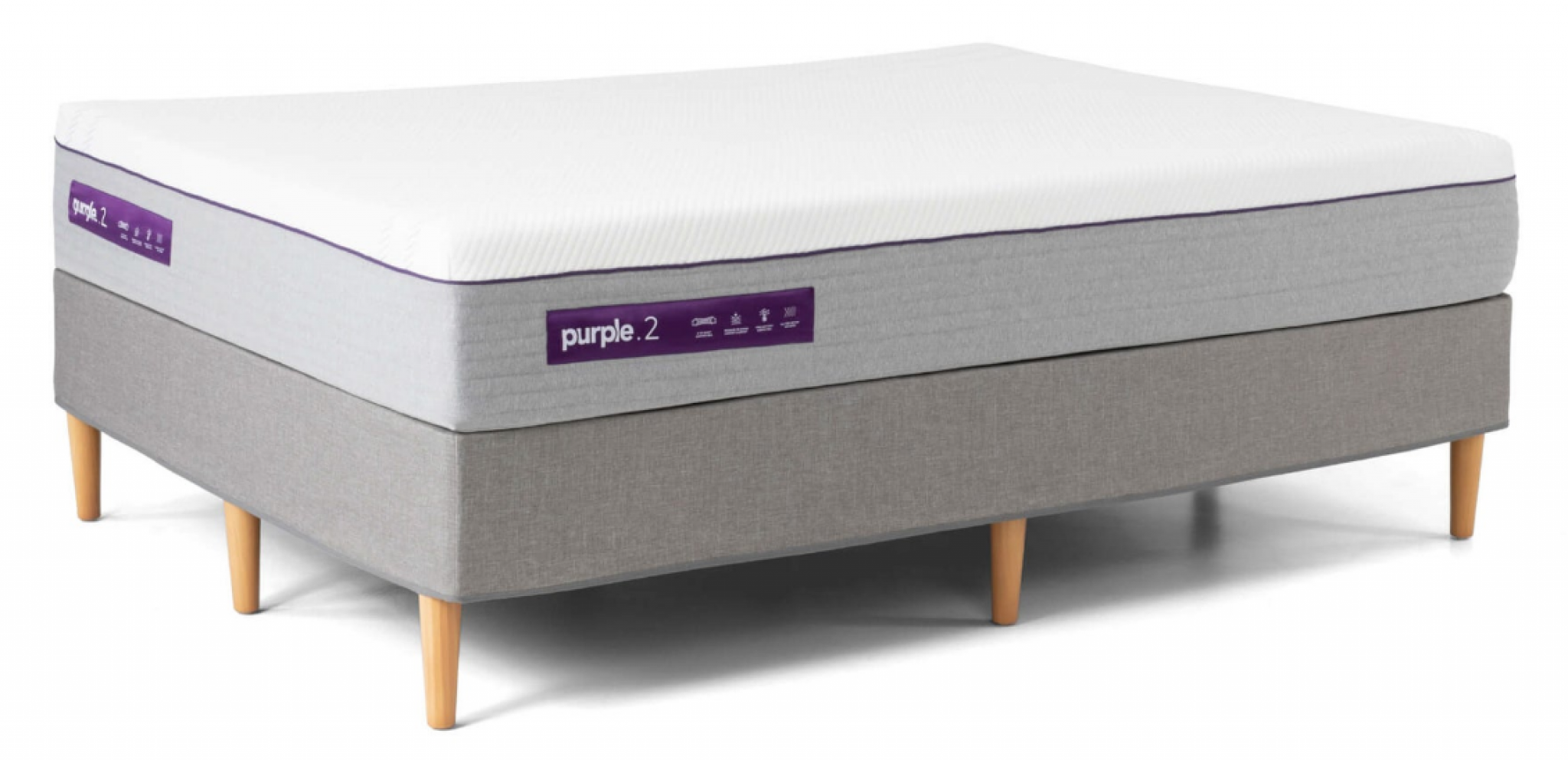 The secret is the use of responsive support coils that provide just the right amount of giving and firmness, combined with a cushioned transition zone that allows the coils to conform to your body for a truly customized feel. The pocketed coils also allow for better airflow, which helps reduce motion transfer and increases the durability of your mattress.


The Hybrid is one of their most popular mattresses, and a few key features set it apart from many of its competitors. If you are looking for a mattress that will help you get a better night's sleep, as well as be safer for you and the environment, this hybrid may be the best option for you.
What I Like:
This Purple mattress has been created with premium quality foams to make it soft and comfortable to sleep on.
The foams used in the Purple Hybrid are hypoallergenic, non-toxic, and durable. This means that you are ensured to receive a product that has been made without the use of any toxic substances such as ozone depleters, PBDEs, mercury, lead, heavy metals, formaldehyde, and phthalates.
---
Amerisleep AS3
Best Breathable Cover
The Amerisleep AS3 is an all-foam mattress ideal for those looking to upgrade from a cheaper mattress that has failed to provide adequate support. HIVE technology uses a top layer of Bio-Pur® memory foam to cradle your body, while the lower layer matches your body's contour.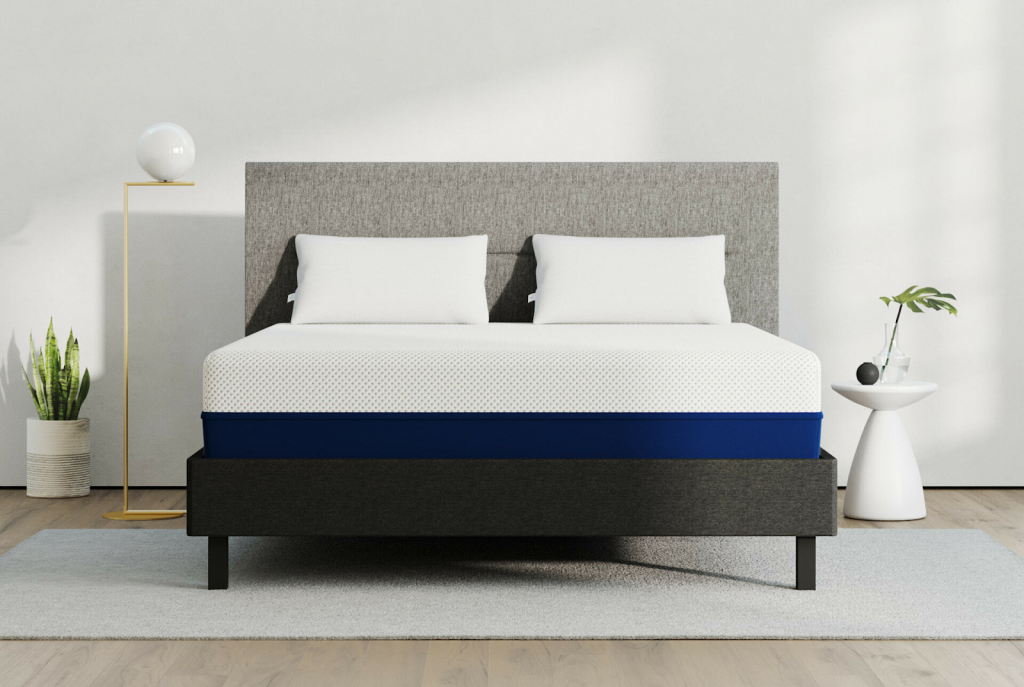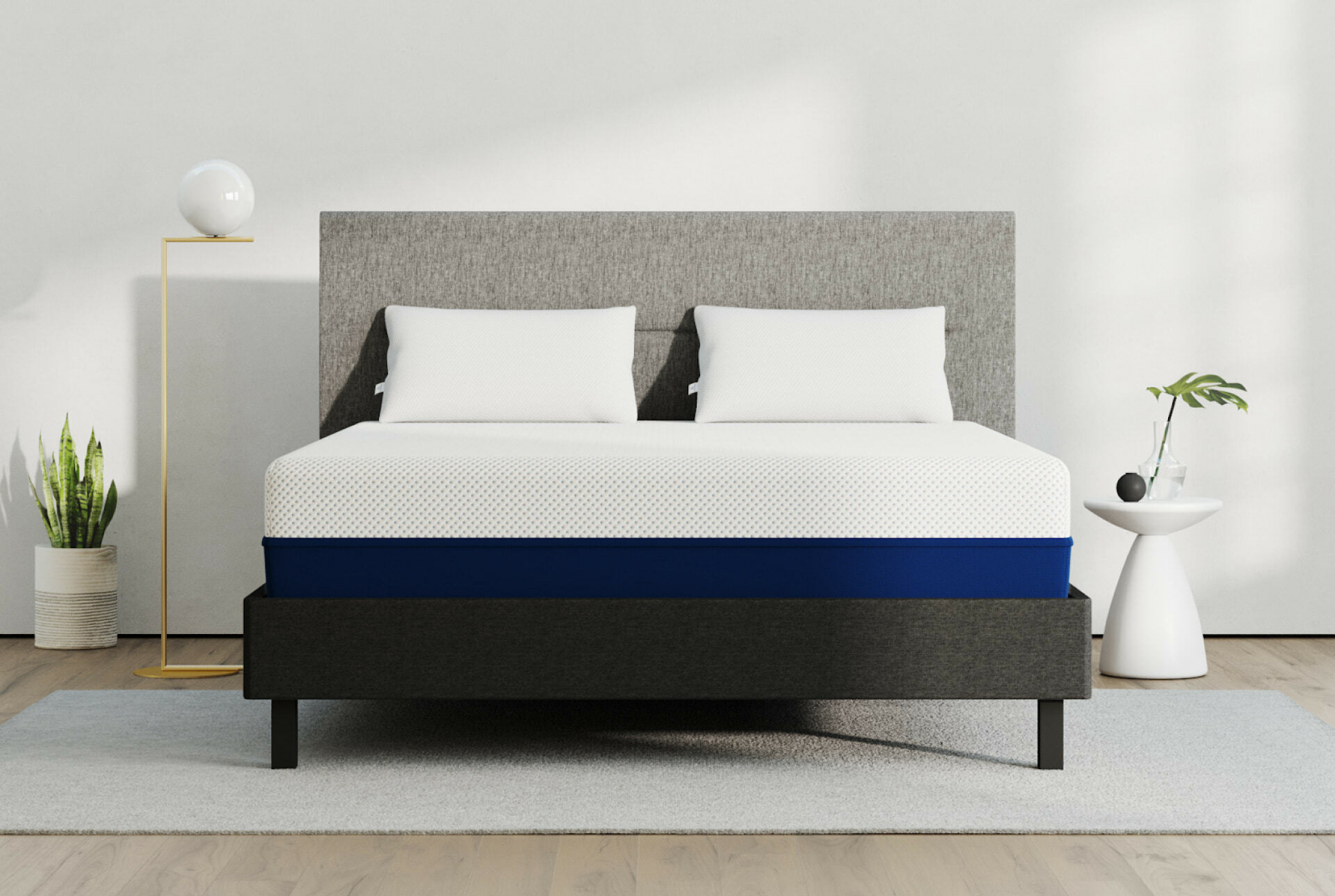 This gives you balanced support and pressure relief, as well as a feeling of weightlessness. This bed was designed with most Americans' sleep needs in mind – side sleepers, back sleepers, and combo sleepers.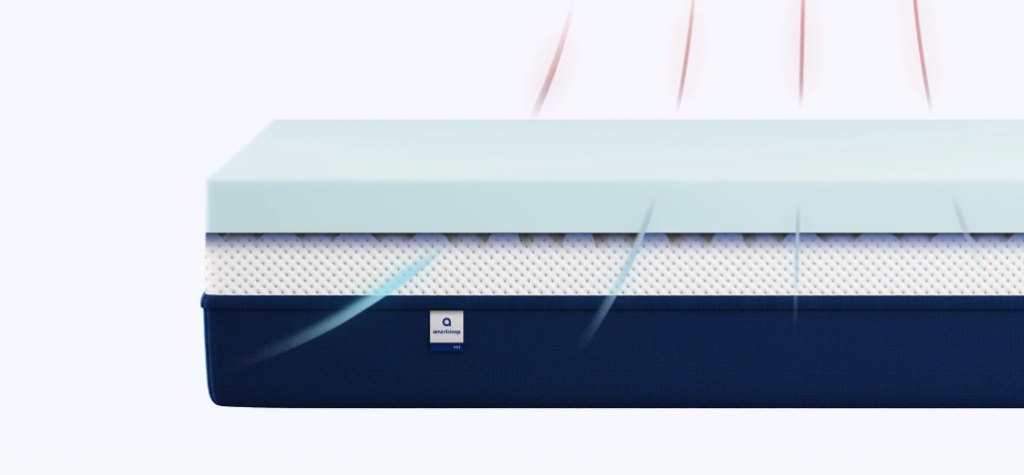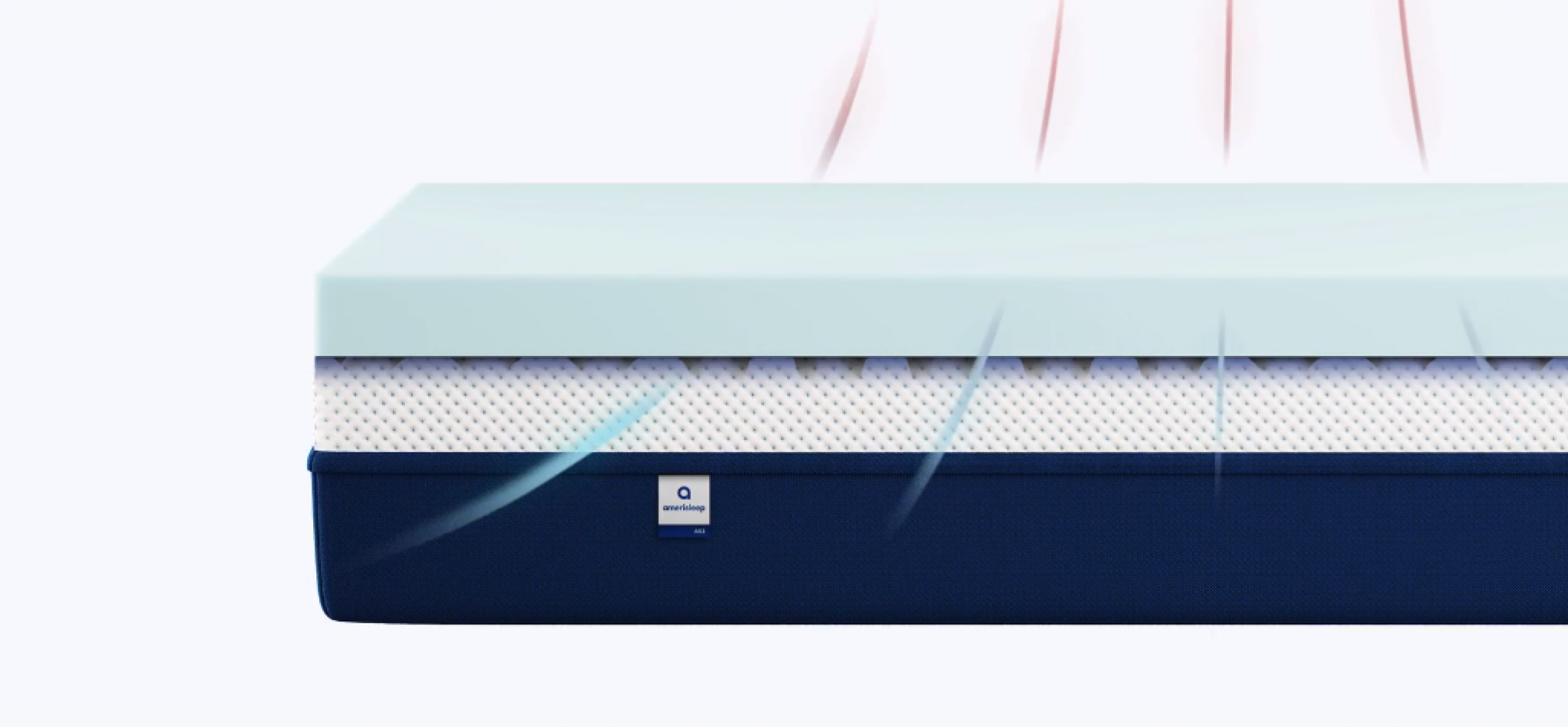 The bed is a medium-firmness level that's suitable for most users, although if you're a very heavy sleeper, you may want to check out a firmer mattress. The AS3 comes in sizes Twin, Full, Queen, King, and California King.
What I Like:
The Amerisleep AS3 product is a perfect balance of comfort and support and is an overall excellent mattress choice for anyone looking for a mattress that is not too soft or too firm.
This all-foam mattress is medium-firm, which is suitable for side and combo sleepers.
---
Buyer's Guide
While athletes who play contact sports like football, rugby, and wrestling are more susceptible to mattresses that harbor bacteria, it doesn't matter whether you're a weekend warrior or a professional athlete; you should still be aware of the ways that your mattress is affecting your sleep. Over 30% of your life is spent sleeping, so the quality of your sleep and bed has a significant impact on your health.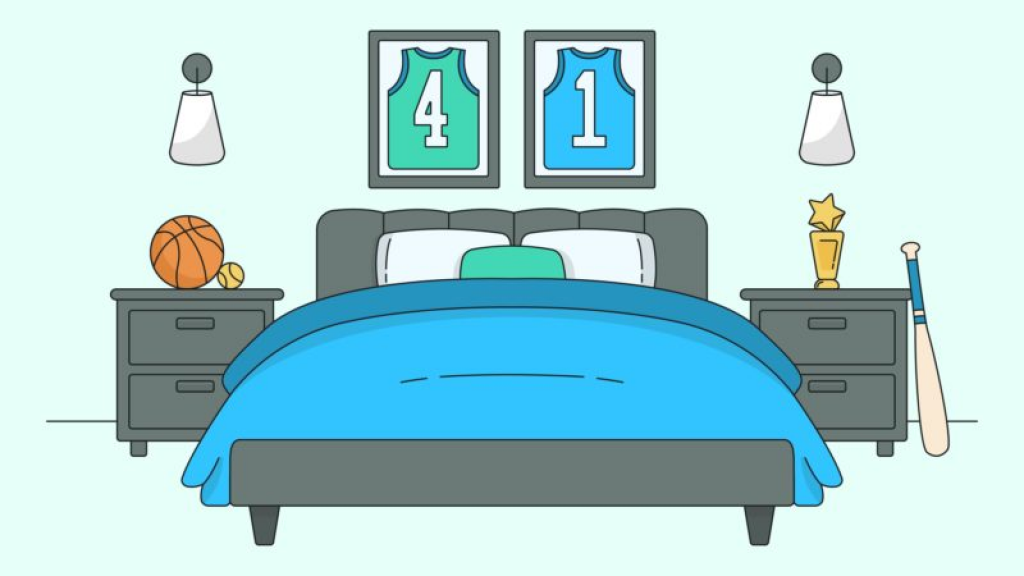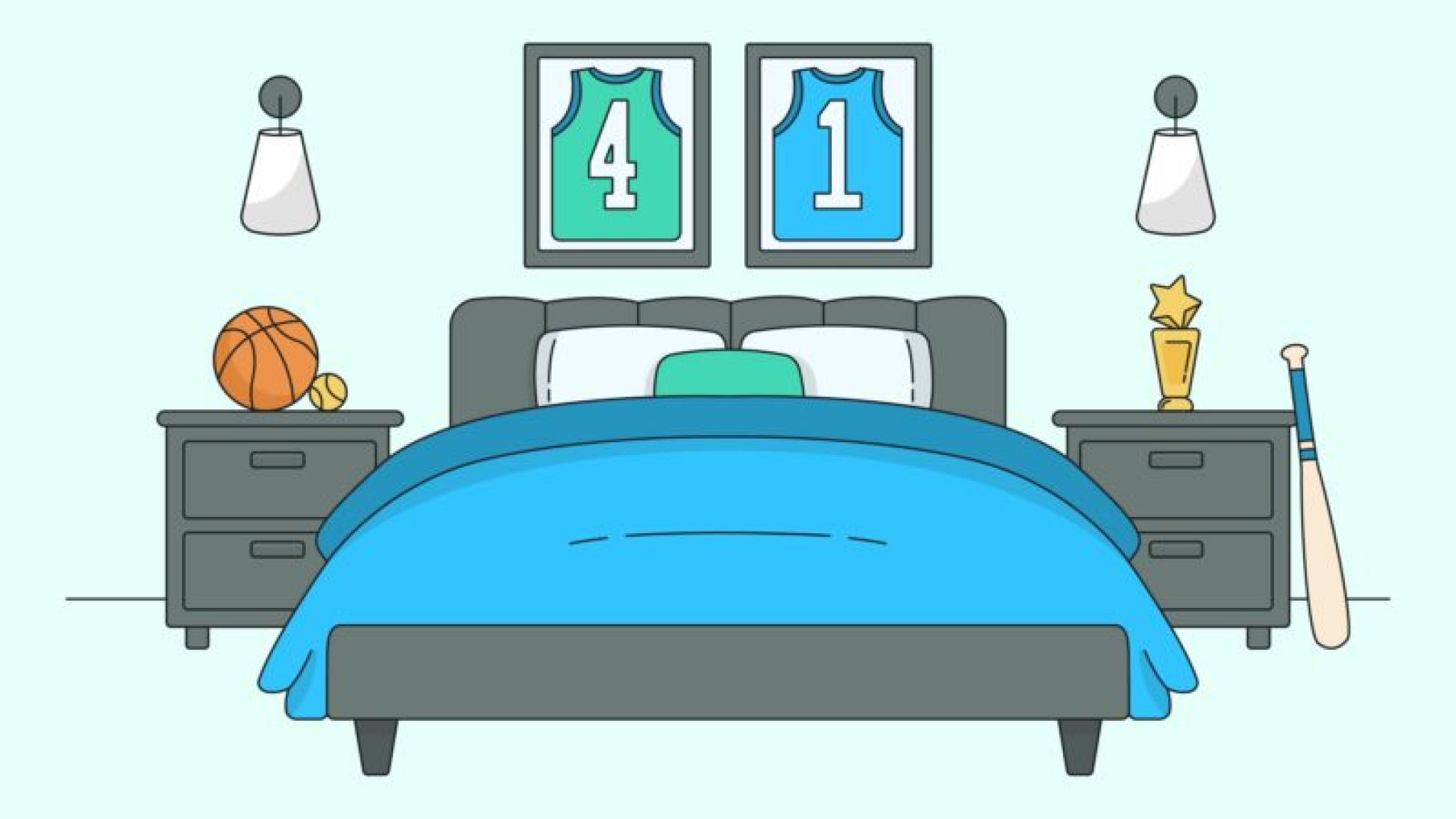 If you're an athlete, you'll probably know how important getting a good night's sleep is for your performance. Research has shown that athletes who don't get enough sleep are more likely to feel tired during training and competitions. Studies have also revealed that quality sleep is vital to muscle recovery and important for the body's ability to regulate hormones and heal itself. Simply put, a good night's sleep is as important as a balanced diet and regular exercise for a successful athletic career.
That's why the mattress is an essential thing that helps to gain better sports results. Here, you can read about the best mattresses for athletes and know what to consider while shopping for this product.
---
Types Of The Mattresses For Athletes
Beds have always been a part of our everyday life and most of us spend a third of our lives sleeping on a bed. Mattresses can be described as a type of bedding that is used as a cushion between the floor and the sleeper. There are different types of mattresses available in the market. Their material and their purpose differentiate them. Athletes would require something different from other people to support their muscles and joints.


Memory Foam Mattresses
When you're a professional athlete, you're constantly battling the stress and strain of training and competing. When you're in that much physical pain, getting a good night's sleep is the first thing to go. What's the most comfortable material for supporting your body? Memory foam is said to mold to your body while you sleep, so you wake up feeling refreshed and full of energy. Mattresses that are made with memory foam are great for anyone, and they're especially great for athletes who want to feel their best as they're battling the rigors of their sport.
Latex Mattresses
Latex mattresses are an excellent choice for athletes, whether you're looking for a mattress for yourself or you want to pick one out for a loved one. Latex is not only highly durable, but it also provides good support. It also helps to alleviate pressure points. Latex is similar to memory foam, but it's not as thick. It also conforms more quickly than other mattresses, so it's the perfect option for athletes.
Innerspring Mattresses
Innerspring mattresses have been a favorite mattress of athletes for years. Athletes love them because they are firm, and they give you the proper support. High-quality innerspring mattresses are made with coils made of steel, which is a material that holds up well. They also tend to be a little more expensive than foam mattresses, but they can be a good investment because they last longer.
Hybrid Mattresses
A hybrid mattress is a mattress that has the feel of a memory foam mattress but also has the springs or coils in the bed to provide some firmness for a better night's sleep. A hybrid mattress is a good alternative for people who want the best of both worlds – great support from the coils or springs and the pressure relief and comfort of memory foam.
This mattress type can also provide the best of both worlds for athletes since it can provide the firmness and support needed for athletic performance and recovery yet is still soft enough for a good night's sleep.
---
Factors To Consider When Choosing A Mattress For Athletes
Athletes are individuals who are engaged in sports or other physical activities that require endurance. These sports need athletes to have the best performance of their bodies. They have to be in good shape and have to do anything that will improve their health. Athletes, as a result, require the best kind of mattress to support their bodies.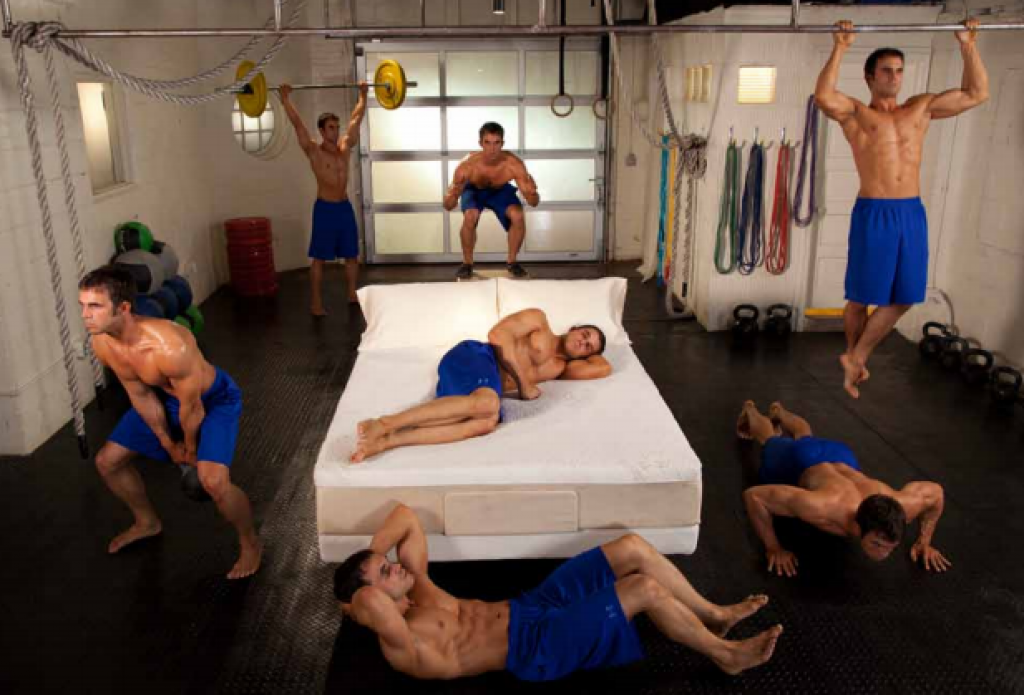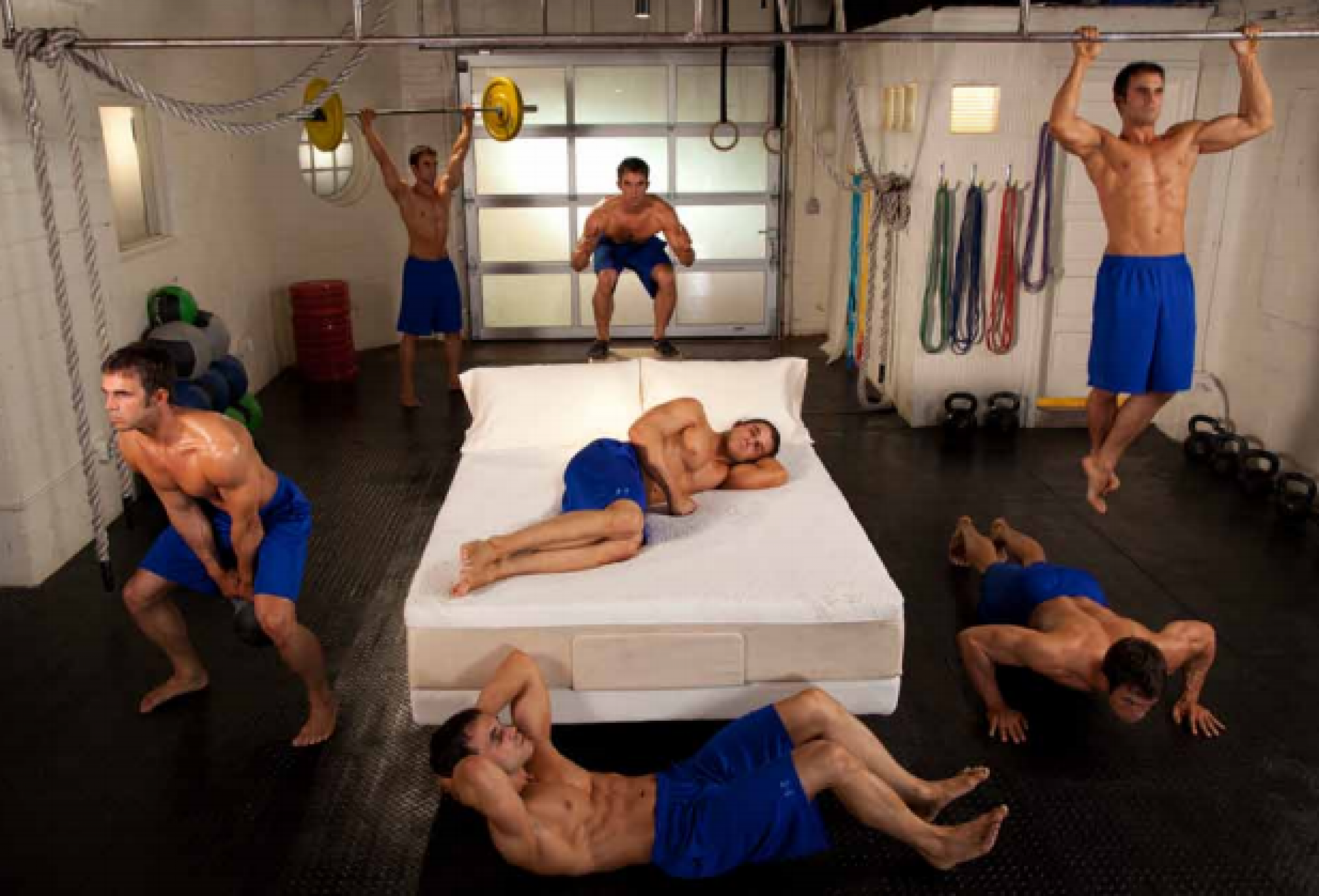 When looking for a mattress that is perfect for athletes, there are some things to consider. They should be comfortable and durable. They should be supportive and should not cause any aches and pains. These are some of the factors that should be considered when choosing a mattress.
Firmness
It's crucial for athletes to choose the right mattress for their needs. Some athletes prefer a firmer mattress, while others want a softer option for better comfort and support.
Thickness
Thickness is one of the biggest factors when it comes to choosing the right mattress for athletes. Thickness is used to determine how much support a mattress will give you. The thicker your bed, the more support you will receive during sleeping.
Pressure Relief
Athletes can be hard on their bodies, and for a lot of athletes, that means they need a mattress with a pressure relief feature. A well-built athlete mattress will remain firm and supportive while still providing pressure relief in the places where it's needed most.
Motion Isolation
Because of the extra weight, athletes tend to toss and turn in their sleep more than the average person, resulting in a sleeping partner feeling the entire motion of the tossing and turning. This can lead to an uncomfortable night of sleep for the partner, as they can get woken up by the athlete's movements. That is why it will be much better to choose a mattress for athletes with a motion isolation feature.
---
FAQ
What is the best Mattress for Athletes?
The best mattress for athletes depends on what type of athlete and what type of support and comfort is desired. For example, a powerlifter may prefer a firmer mattress to support their heavier weight, while a runner may prefer a softer mattress for better shock absorption. 
What are the benefits of a firm mattress for athletes?
A firm mattress can provide athletes with much-needed support and reduce aches and pains from working out. Additionally, a firmer mattress helps to minimize movement transfer so athletes can rest without being disturbed by their partner's movements.
Are there different types of firm mattresses for athletes?
Yes, there are different types of firm mattresses on the market that are specifically designed for athletes. These mattresses tend to include multiple elements such as foam, innerspring, or hybrid configurations.
How can an athlete find the right mattress?
It is important for athletes to understand their own personal comfort preferences and needs in order to find the right mattress. Factors such as body weight, sleep position, and temperature preferences should all be taken into consideration when shopping for a mattress.
What should athletes look for in a mattress?
Athletes should look for mattresses that are supportive, durable, and breathable. Many athletes prefer mattresses that are designed with multiple layers for a balanced sleeping surface.
What is the difference between plush and firm mattresses?
Plush mattresses are designed to provide comfort, while firm mattresses are designed to provide support. Plush mattresses have more cushioning, while firm mattresses have a firmer construction with less cushioning.
What are the pros and cons of a firm mattress?
The pros of a firm mattress are that they provide good support and minimal motion transfer. The cons are that they may not be as comfortable as softer mattresses and can cause aches and pains in certain areas of the body.
Are firm mattresses suitable for athletes with back pain?
Yes, firm mattresses can provide good support for athletes with back pain. It is important to determine the exact type of mattress that is best suited for the individual's specific sleep needs and preferences.
Are firm mattresses suitable for athletes with joint pain?
Yes, firm mattresses can provide good support for athletes with joint pain. It is important to select a mattress with the right amount of firmness to ensure that both comfort and support are maximized.
Can firm mattresses improve athletic performance?
A good night's sleep can help to improve athletic performance, and a firm mattress can help to ensure a restful night's sleep. However, it is important to choose the right mattress in order to ensure that athletes get the most out of their sleep.
---
The Bottom Line
We've covered quite a few things throughout this buyer's guide, but we've tried to boil everything down to the basic points to keep things simple. The important thing to remember is that there are many mattress types in the market today, and each has its pros and cons. Before you buy a mattress, make sure you've done a lot of research and understand what you need, then you can pair that with the right mattress type for your needs. By following the guidelines we shared, you can narrow down the best mattress options for your specific needs – whatever they may be.