The best mattress for side and stomach sleeping should be soft enough to cradle your body's natural curves while still providing enough support to minimize pressure points and prevent pain or discomfort.
This is why the same mattress may not work for every person or every type of sleeper. However, if you're a side or stomach sleeper yourself, there are some things you can do to increase your chances of getting a good night's sleep.
---
Top 5 Best Mattresses for Side And Stomach Sleepers
#1
PlushBeds Cool Bliss Luxury Cool Gel Memory Foam Mattress
Get $1,250 off
PlushBeds' patent pending memory foam is made with the latest technology, helps relieve pressure points, and encourages better spinal alignment.

The Cool Bliss delivers optimal comfort and deep, rejuvenating sleep.

GOTS-Certified organic cotton cover to keep you cool, comfortable, and dry throughout the night.
Trial period: 100 nights

Warranty: 25 Year Warranty

Shipping:
Free shipping

Firmness:
6/10

Price range: $$$$$

Type: Foam
---
Your body needs support to keep your spine in alignment during sleep. Side and stomach sleepers also have unique needs. When you sleep on your side, for example, the mattress needs to support your upper body so that your shoulder and hip joints don't become misaligned.
When you sleep on your stomach, the mattress should provide adequate support for your back and neck.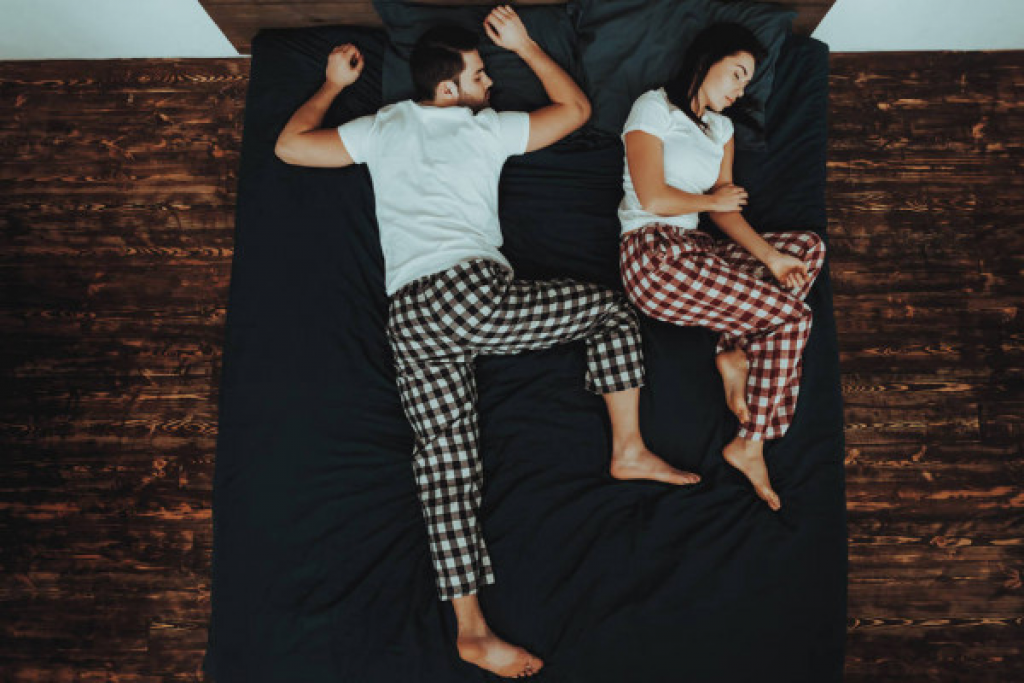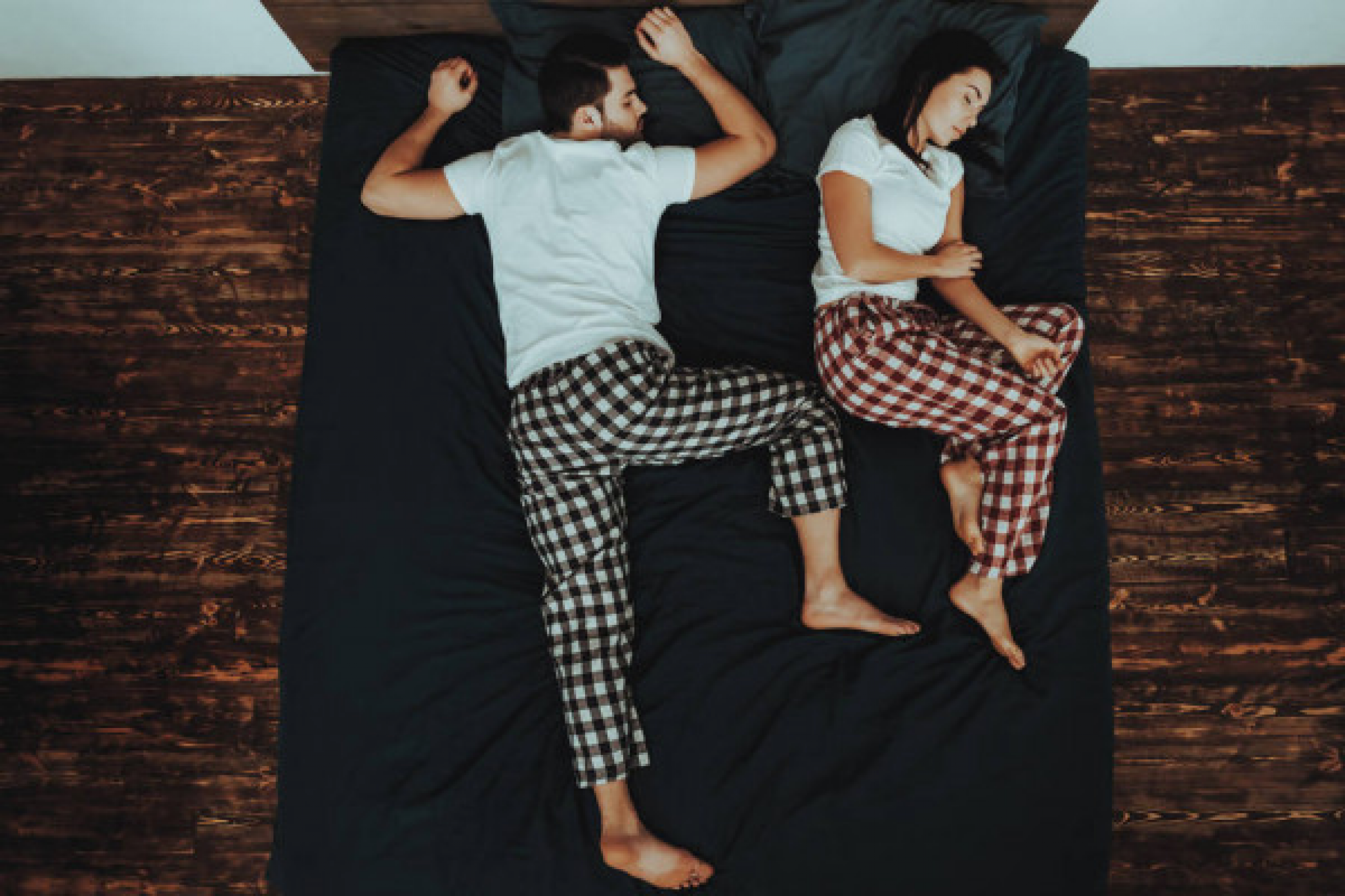 When you first start shopping for a mattress, you'll learn an immediate truth: there are a ton of options. And this is especially true for those who sleep on their sides or stomachs.
But if you've been sleeping on your stomach or side for years, you may need a new mattress anyway! But, as we said, there are a ton of choices out there. In this article, we'll look at the best mattresses for stomach and side sleepers.
---
Best Mattresses for Side And Stomach Sleepers Reviews
Saatva Latex Hybrid Mattress
Great Choice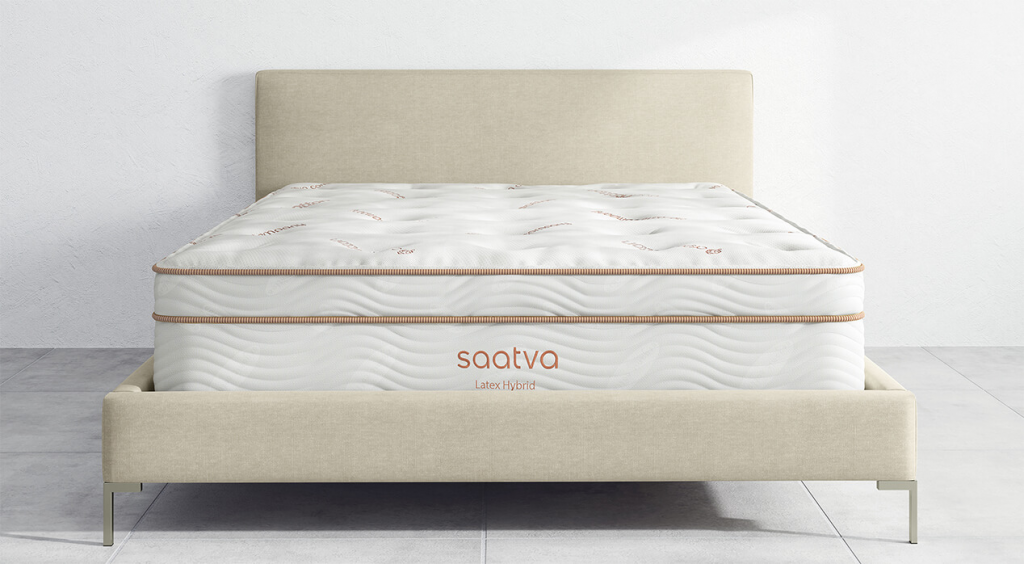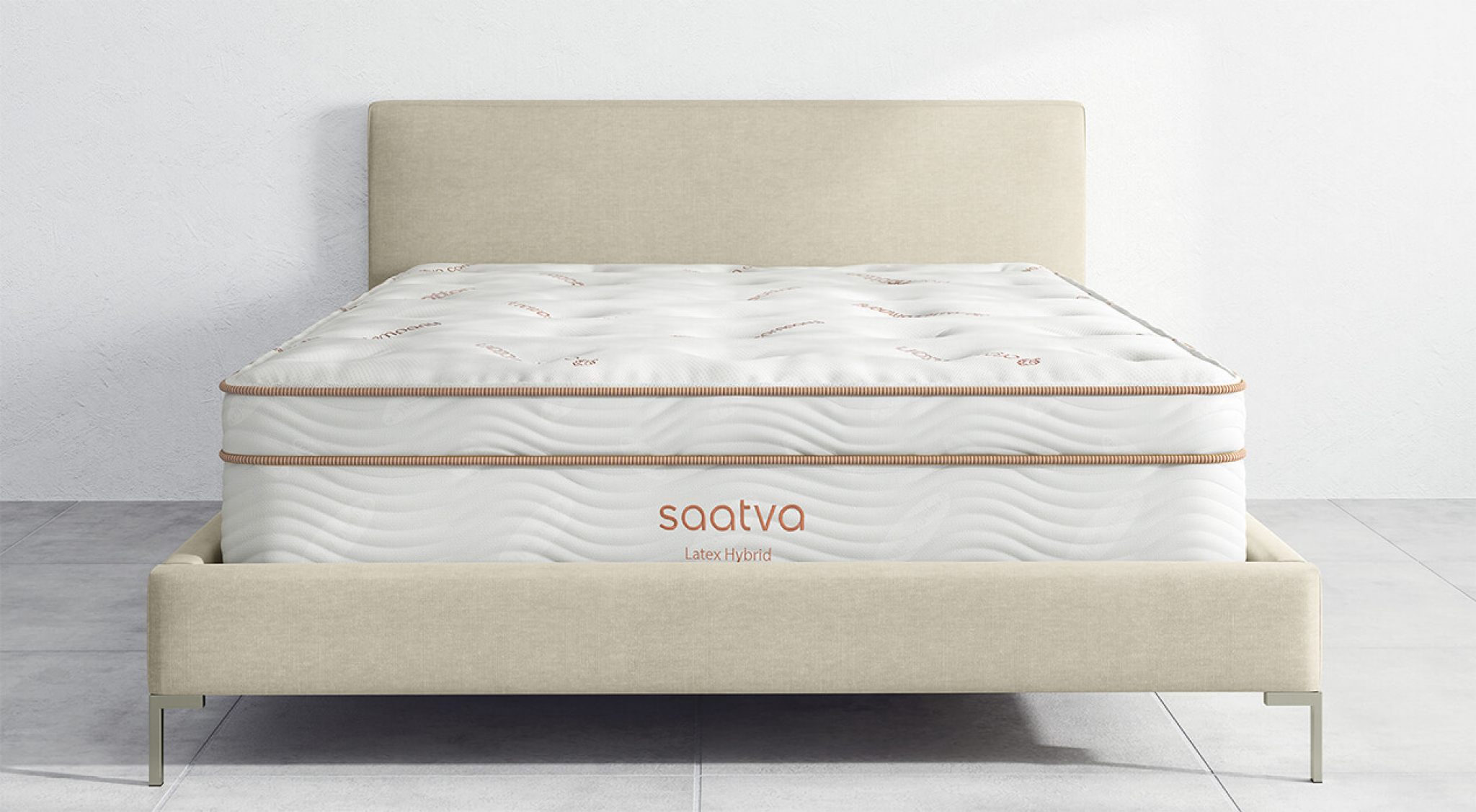 The Saatva is a memory foam mattress that's also infused with a latex layer that combines the comfort of memory foam with latex bounce. Latex also has natural cooling properties, is extremely durable, and is hypoallergenic, making it an ideal mate for memory foam.
The Saatva Latex Hybrid Mattress is a great option for those who want the support of a traditional memory foam mattress, but want the bounce of latex. To accomplish this, the Saatva Latex Hybrid Mattress uses a 5-zone Talalay latex. The latex is placed in the areas where support is most needed, and a pocketed coil unit surrounds it.


The coil unit also gives the mattress great bounce, which you don't usually get with a memory foam mattress. Latex is usually an all-or-nothing type of material. You usually get the support of a latex mattress, but you sacrifice on the bounce.
What I Like:
Saatva is a trusted brand that manufactures high-quality mattresses.
This mattress comes with a 15-year warranty and has an organic cotton cover.
It is an all-natural latex mattress, and this makes it a sustainable choice.
It's a classic mattress that comes with a soft wool layer.
A mattress is a great option for people who are looking for a good quality mattress.
---
DreamCloud Luxury Hybrid Mattress
Best Hybrid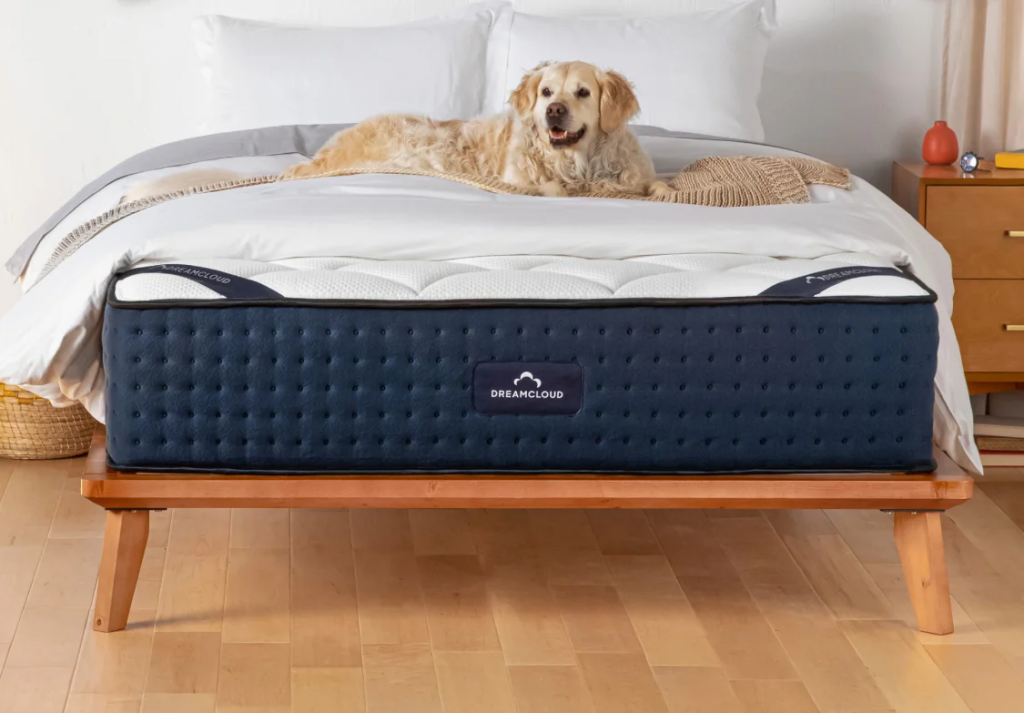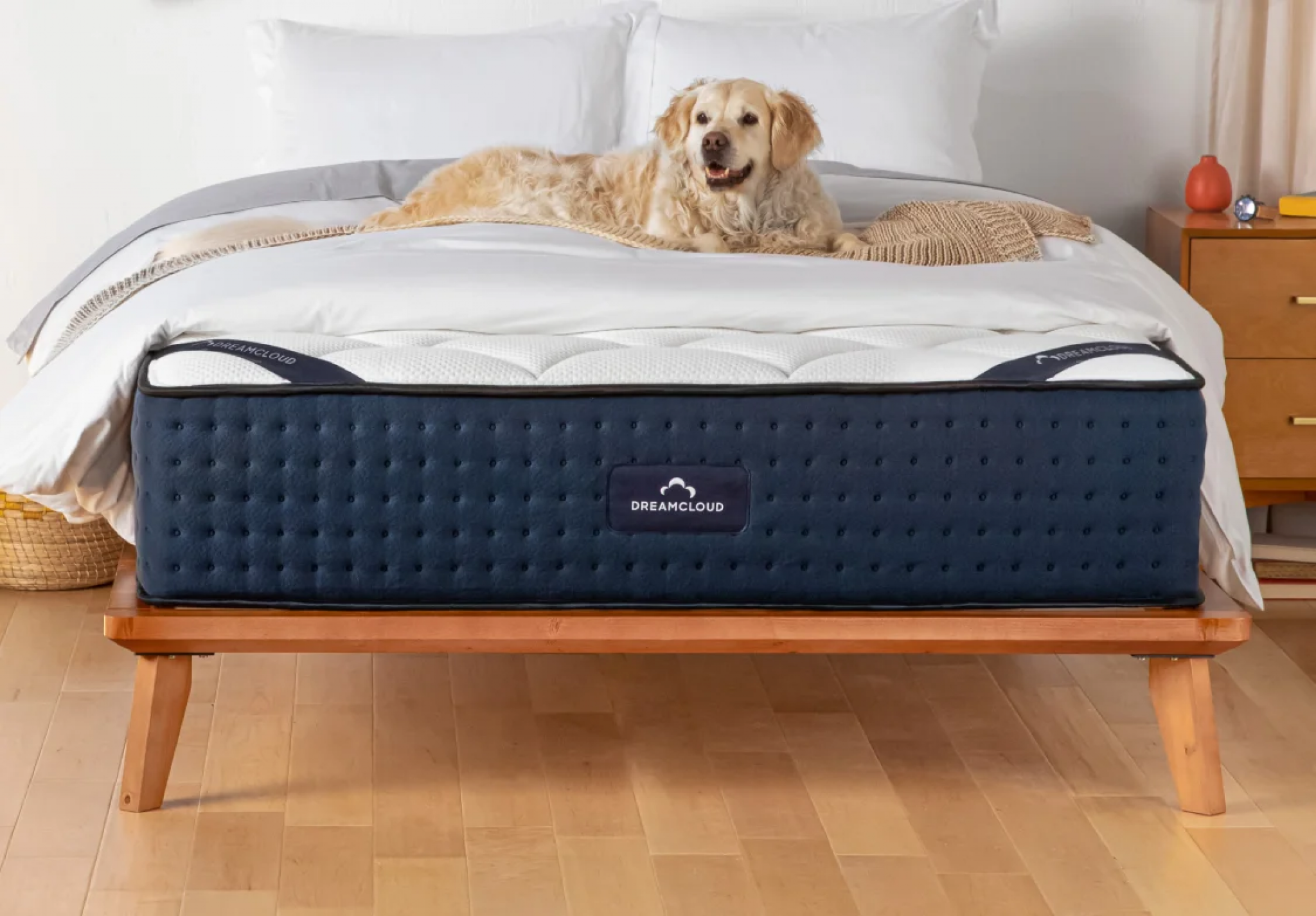 The DreamCloud mattress utilizes three different layers to ensure the best possible comfort for you. The top layer is a soft-to-the-touch cover. The cover is designed to be soft and comfortable.
The second layer is a pressure-relief comfort layer. This layer is designed to give you a soft, cradling feeling as you lay on the mattress.
The third layer is a targeted support coil layer. This layer is designed for solid support and promotes airflow through the mattress.


The DreamCloud – Luxury Hybrid Mattress is the perfect balance of soft and firm. The DreamCloud mattress offers a great price for a premium mattress. Combining the ultra-soft comfort layer and the firmer targeted support layer allows the mattress to be super comfortable and provide great back support.
As you get into bed, the initial feel is a soft and welcoming embrace from the dreamy comfort layer.
What I Like:
DreamCloud is the only hybrid mattress that combines the cooling properties of gel and memory foam with the support of pocketed coils to fulfill all your sleeping needs.
The memory foam used in the mattress is CertiPUR-US® standards.
The company also offers free shipping and free returns, a 365-Night trial period, and a lifetime warranty.
---
Helix Dusk Mattress
Best Breathable Cover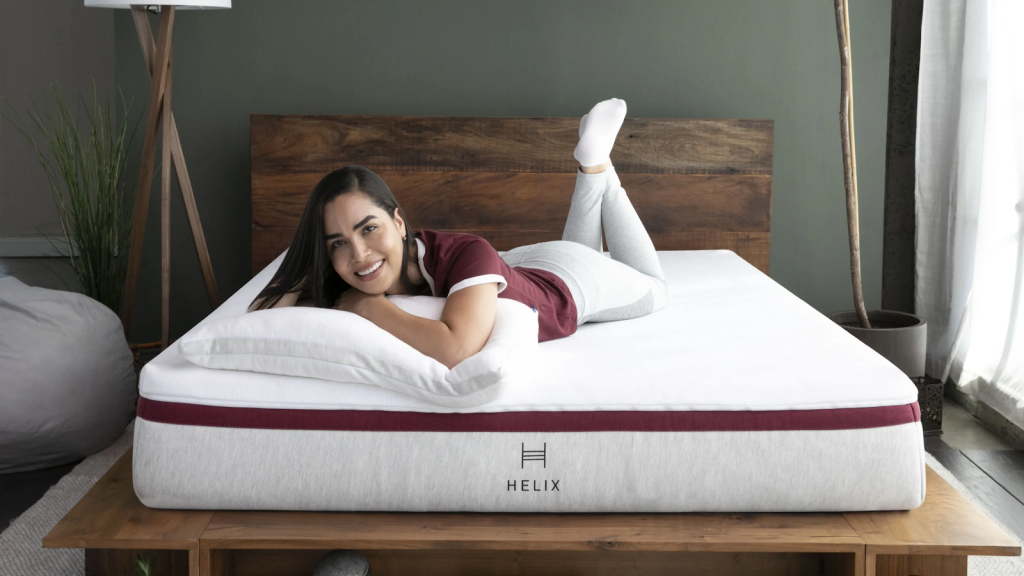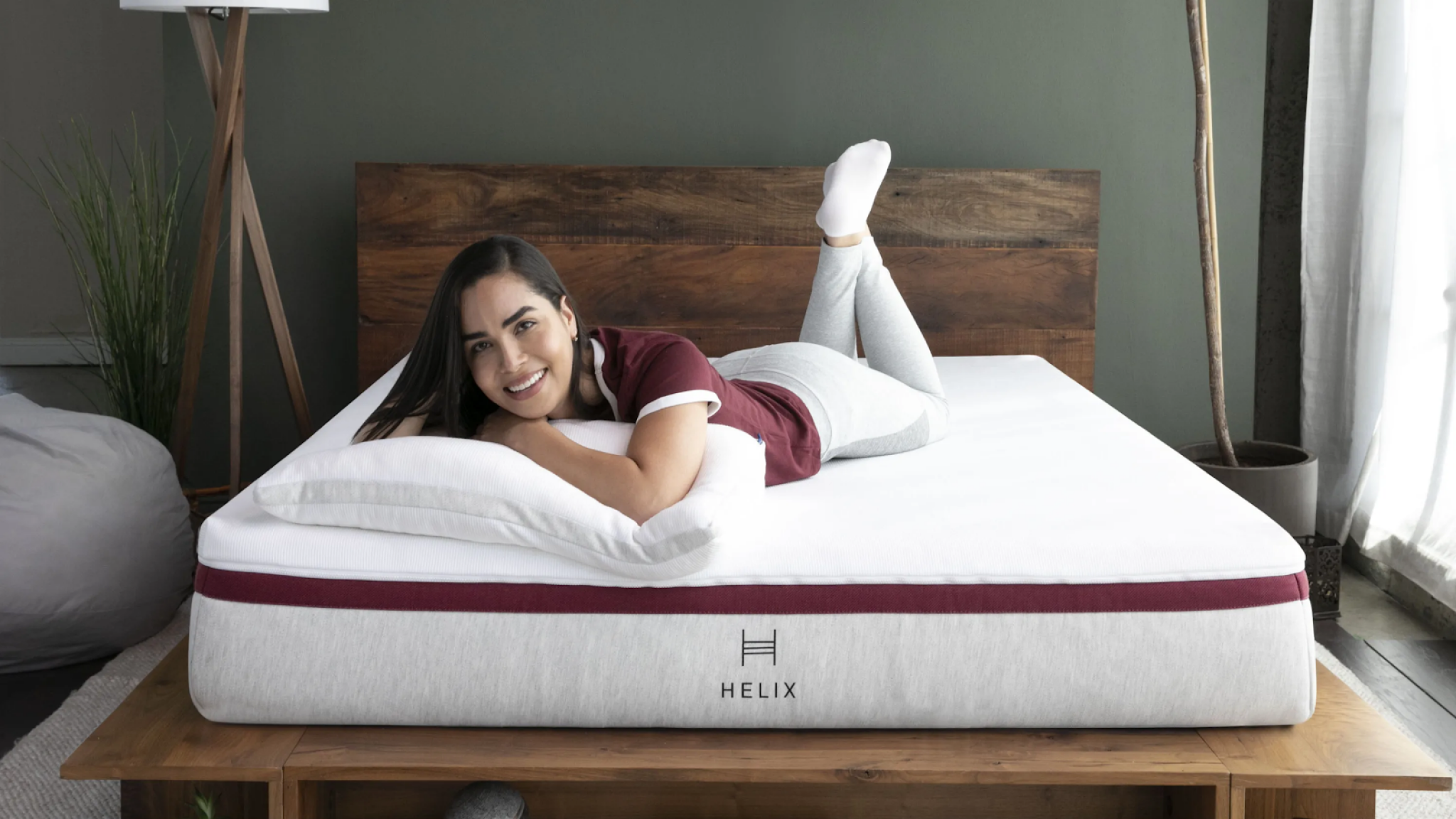 If you're a back sleeper or a stomach sleeper, you likely know the importance of back and stomach sleeper support. You also likely know that the contouring that some mattresses offer isn't enough to help a back sleeper who needs a little extra help.
Fortunately, the Helix Dusk has you covered. With its 8-inch individually pocketed coils and its zoned lumbar support, this mattress provides the back sleeper with both the medium feel they want and the comfort and support they need.


When I'm on my back, the Helix Dusk feels like a marshmallow wearing a twin mattress. It envelops you like a hug, cradling you with a medium level of support. I wake up feeling supported but not too compressed.
What I Like:
The Helix Dusk is a medium-firm mattress that will provide a comfortable feeling of support for the entire body as you sleep.
The medium feel of the mattress comes from the material that has been used to make the cover. This gives the mattress an attractive finish and means that the mattress can be easily moved into place, and with a breathable cover, it also offers good airflow.
---
Nectar Memory Foam Mattress
Best for Back Pain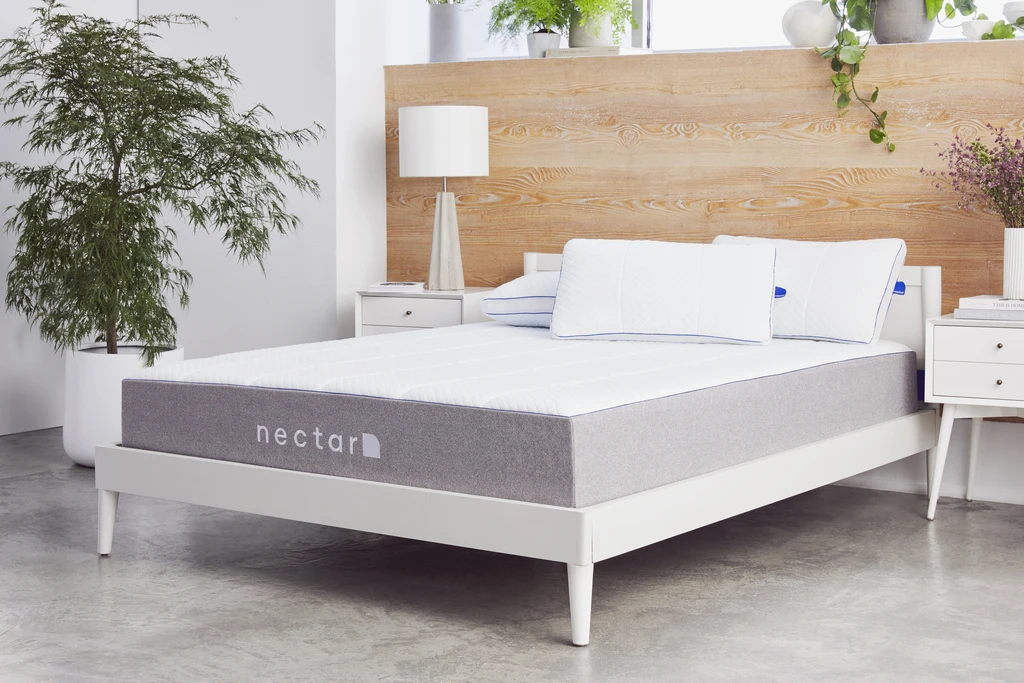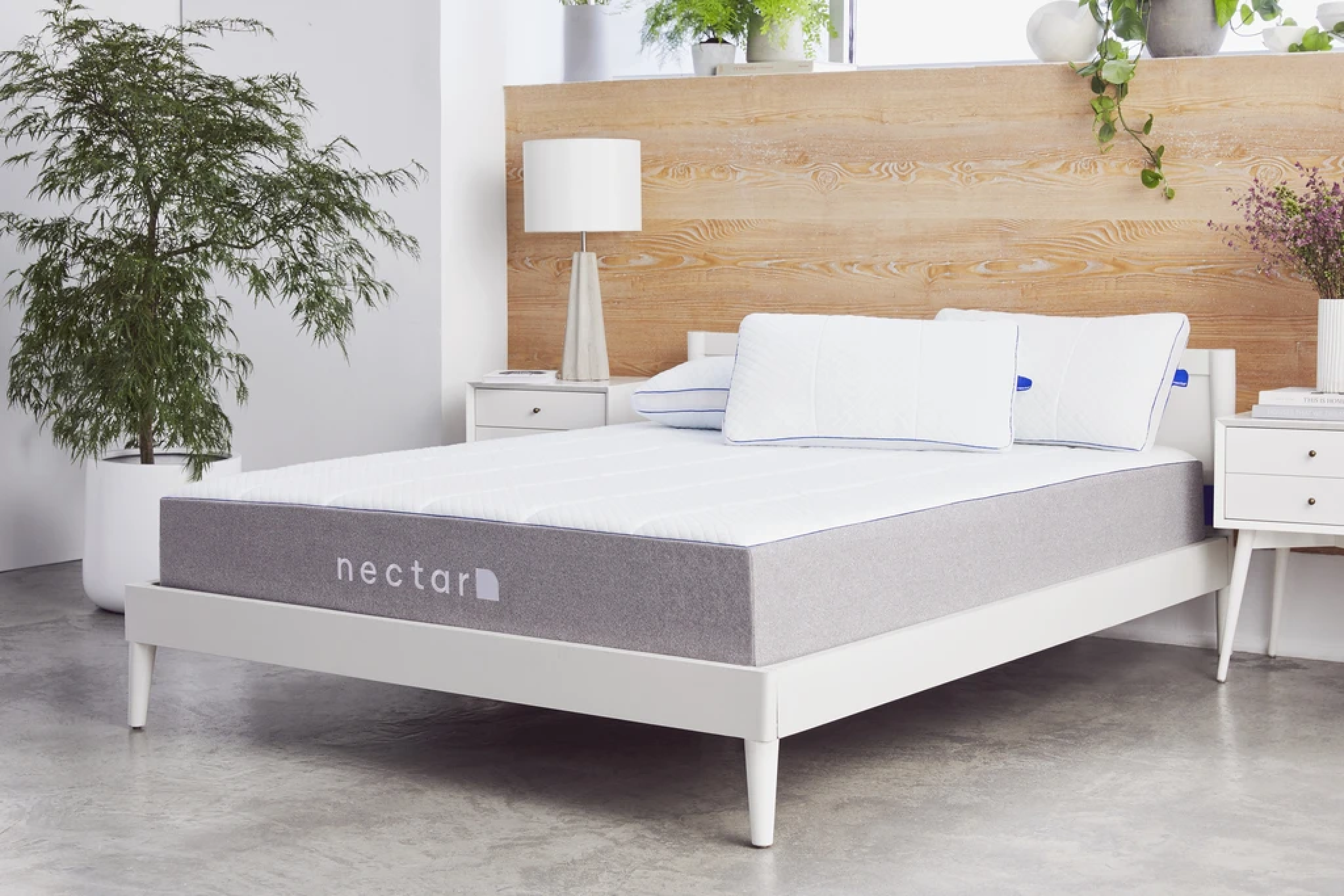 Nectar uses a 5-layer construction that includes cooling memory foam, a gel memory foam that creates a cooler sleeping surface, and a base layer foam that supports your body without compromising comfort.
The mattress includes Nectar's adaptive hyper-elastic polymer technology. The cooling memory foam layer is paired with a layer of pressure-relieving sensitive response foam.


The Nectar mattress is a great choice for those who want a medium-firm mattress.
The Nectar is an 11″ mattress that comes in a box for easy shipping and setup.
What I Like:
Each Nectar mattress is made in the U.S.A. with a 5-layer construction that features a memory foam comfort layer.
The memory foam conforms to your body's shape yet still offers great support.
The foam is also breathable, helping to keep the mattress cool.
---
Awara Organic Luxury Hybrid Mattress
Best Plush Euro Top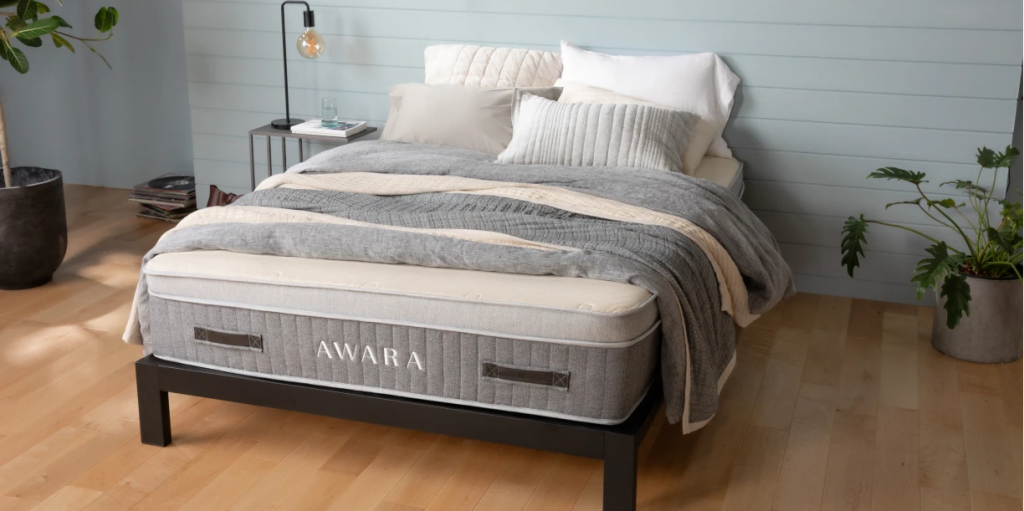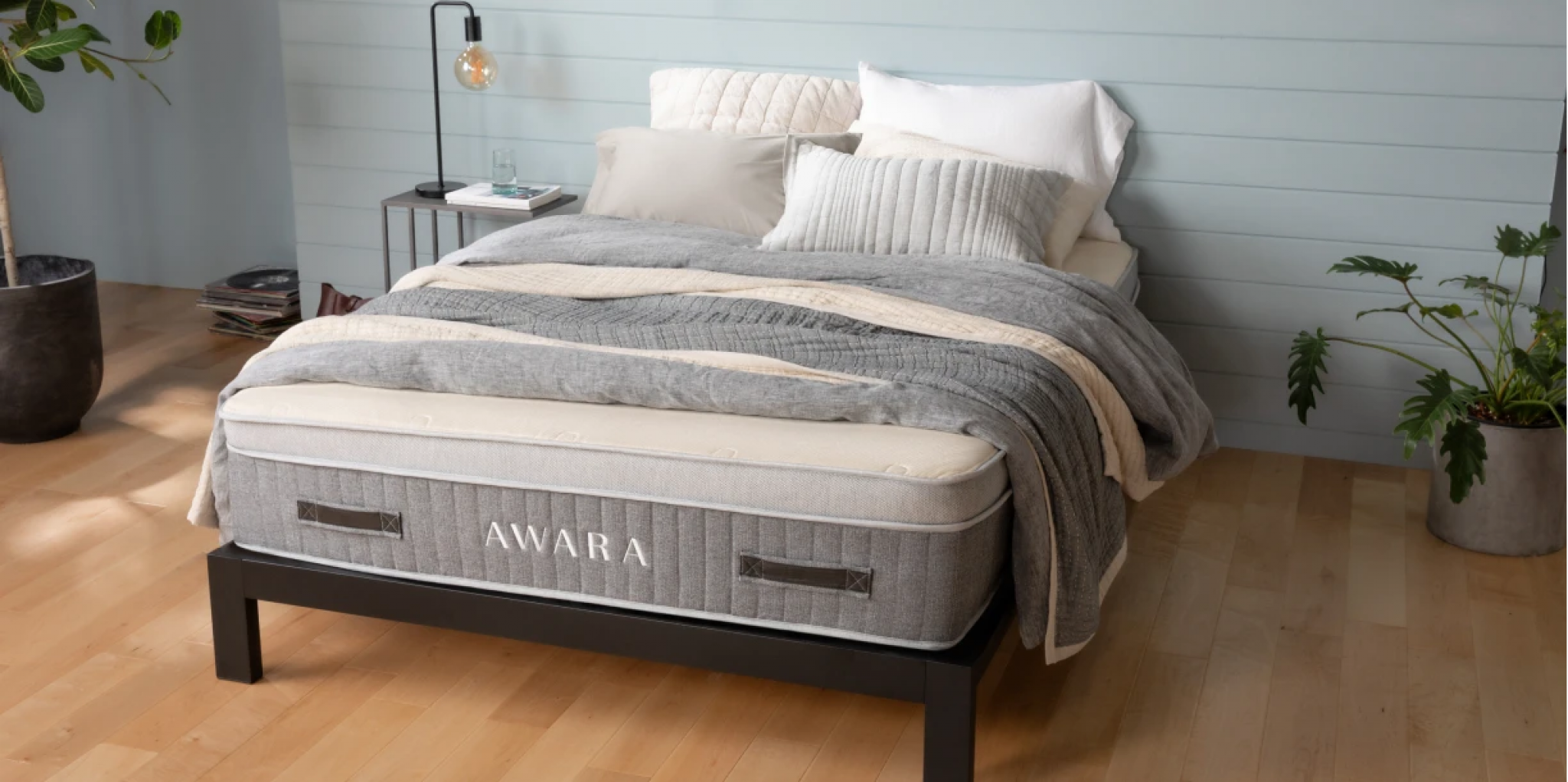 Awara Organic Luxury Hybrid Mattress is one of the most comfortable mattresses I have ever slept on.
It is a top-of-the-line luxury hybrid mattress that combines memory foam's comfort with a traditional innerspring mattress's support.
The mattress has a plush euro top with natural Dunlop latex and a wool cover.
The wool cover is made of 100% organic New Zealand wool.
The Dunlop latex is 100% natural and sourced from real rubber trees.
The latex foam gives a bouncy and responsive feel to the bed.


The latex foam and wool cover are wrapped with a premium coil support core for added support and to prevent sagging.
When you first lay on the mattress, the luxurious memory foam combines with the individually wrapped coils to relieve pressure points while still providing proper support.
What I Like:
The Awara Organic Luxury Hybrid Mattress is a bed filled with organic and eco-friendly materials to give you the best possible sleep.
The top is made of ultra-plush natural Dunlop latex for added comfort, and the core is made of premium individually wrapped coils to provide incredible support.
Beyond the mattress, this bed includes a cover made of luxurious organic wool from happy New Zealand sheep and natural water-based adhesives.
It's a quality mattress you can feel good about without sacrificing the comfort and support you deserve.
---
What Stomach And Side Sleepers Should Look For In A Mattress
Mattresses are not created equal. They come in different sizes, levels of firmness, and different materials. More important than the mattress you choose, though, is the position in which you sleep.
Ultimately, the mattress you choose should fit the way you sleep. Side sleepers tend to favor softer mattresses, as they provide the most spinal support. Stomach sleepers, on the other hand, prefer a firmer mattress.
---
Firmness level
Side sleepers typically want a softer mattress, while stomach sleepers generally prefer firm mattresses. The firmness level you choose should be determined by factors such as your body type, weight, and height.


For side sleepers
Mattress firmness is important for every sleeper, especially side sleepers since they are more likely to experience aches and pains if their mattress doesn't support their bodies properly. Mattress firmness is a critical factor when deciding which mattress to buy, and a lot of new mattresses claim to offer excellent support for side sleepers.
A mattress that is too firm will make it very difficult to move around during the night and will cause you to wake up stiff and sore. It will also make it much more difficult to fall asleep in the first place, as a firm mattress can be very uncomfortable to lay on.
A mattress that is too soft will not support your body properly and can cause you to sink too far into the bed, which can cause numbness and back pain.
For stomach sleepers
Firmness is a significant factor when it comes to how comfortable you'll be sleeping on your mattress. If you're a stomach sleeper, it's even more important. With stomach sleepers, firmness is especially important. That's because the less pressure a mattress puts on your hips and lower body, the more comfortable you'll be.
If a mattress is too soft, it can cause you to sink in too much, and that can make you more likely to move around throughout the night. It can also make it more difficult to get a good night's sleep. If you're having trouble choosing a mattress, keep in mind that most stomach sleepers do better on a medium-firm mattress, or even on the firm.
---
Pressure relief
For stomach and side sleepers, the main problem is pressure. The mattress must have enough pressure relief and support. It is clear that stomach sleepers feel pressure on their stomachs and side sleepers feel pressure on their hips, shoulders, and elbows.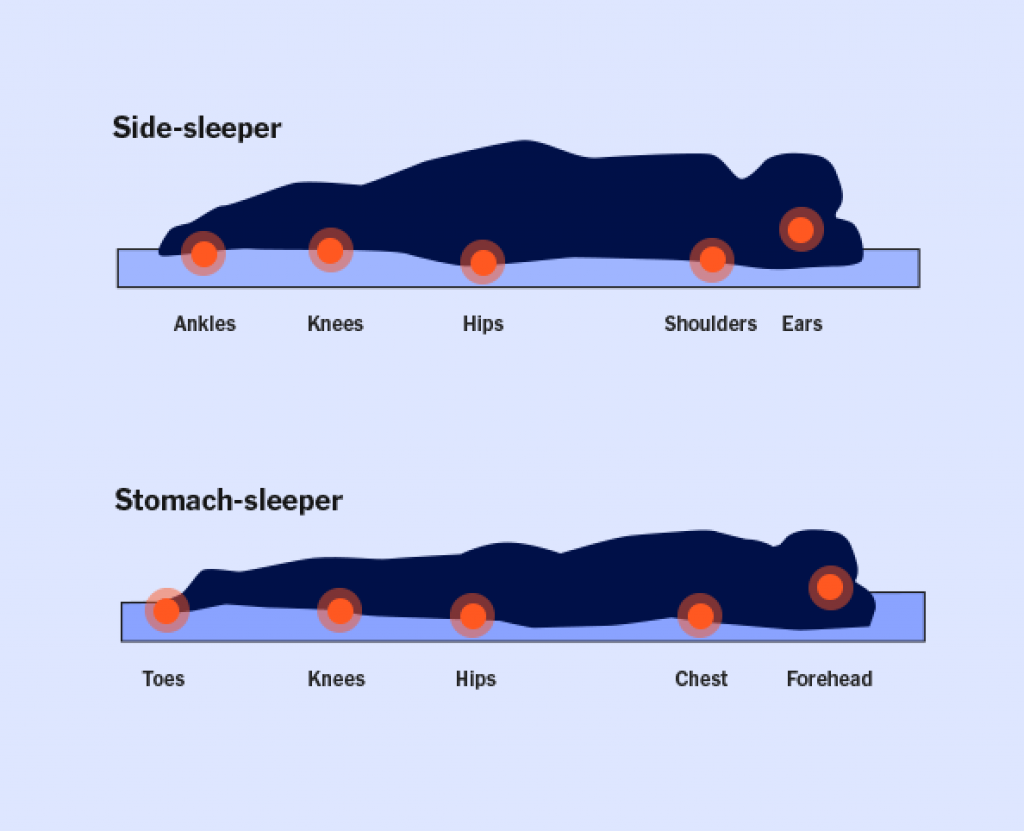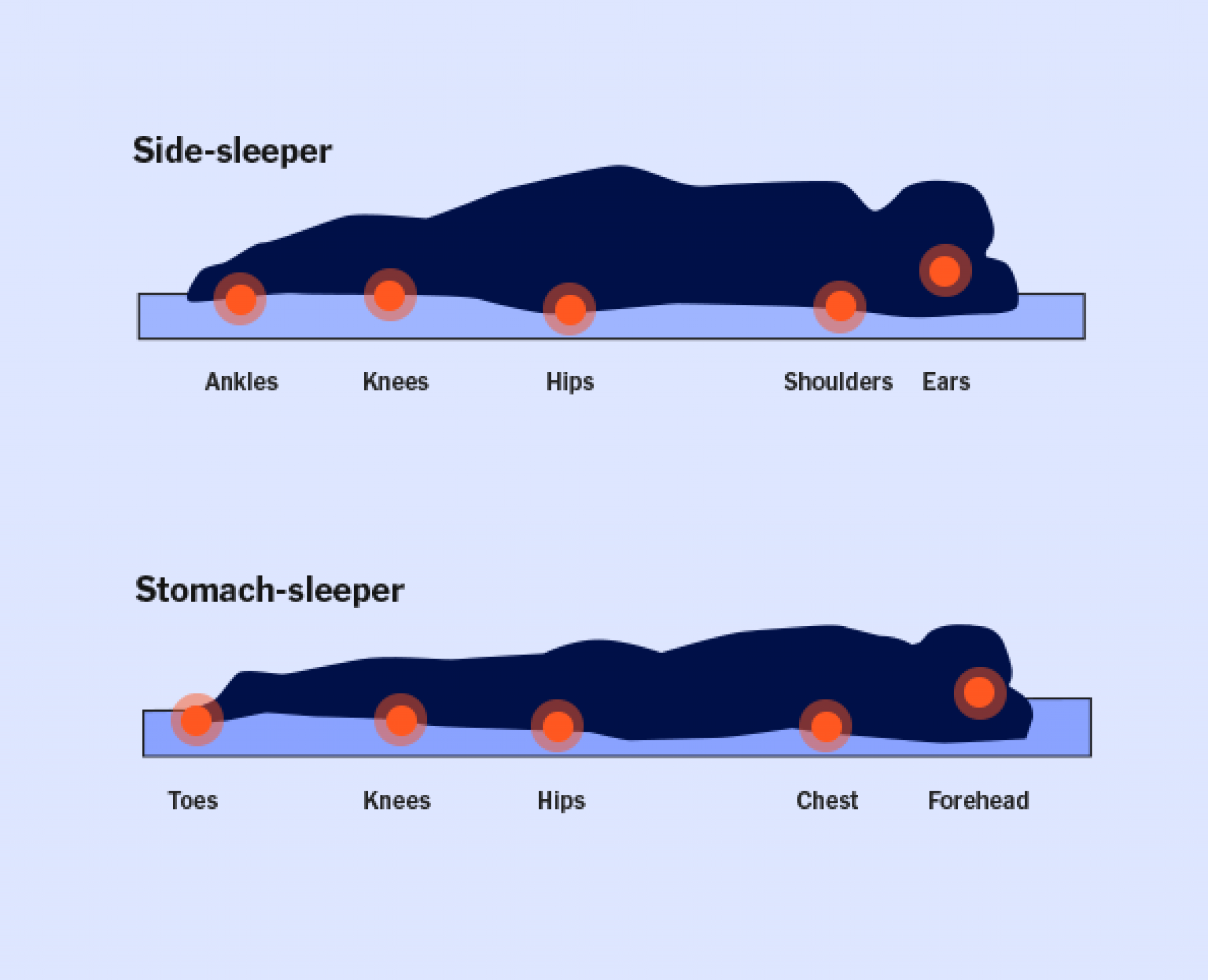 The best mattresses for stomach sleepers provide a perfect balance of contouring comfort and support. Side sleepers can choose between a soft mattress that cradles the body or a firm mattress that keeps the body aligned.
---
Mattress type
Mattresses sold today are often sold by being marketed as one of three types, namely memory foam, hybrid, and innerspring.
While each mattress type has its own unique characteristics and benefits, the two most common types of mattresses are memory foam and innerspring.


Memory foam mattresses are touted for their ability to conform to the body's natural shape, while innerspring mattresses are often praised for their durable construction and impressive support.
Hybrid
A hybrid mattress is a great option for stomach and side sleepers because it provides more support while still being comfortable.
The hybrid mattress, also known as a transitional mattress, is a combination of an innerspring and a foam mattress.
When mattress manufacturers make this type of mattress, they combine a coil layer with memory foam, latex, or a combination of foam layers. The coil layer provides back support, while the foam layers provide pressure relief.
Innerspring
Innerspring mattresses have for years been the gold standard for those looking for quality and comfort. Innerspring mattresses are on the firm side and provide support for the back, hips, shoulders, and neck. There are two different kinds of innerspring mattresses to suit your needs for those who sleep on their stomach or their side.
The first is the traditional innerspring mattress. This mattress comes in full and queen sizes and consists of two layers of coils with a layer of padding in between. The second kind of innerspring mattress is the open coil mattress. Open coil mattresses also come in full and queen sizes and include a layer of padding between the coils.
But, those who sleep on their stomachs or their sides are at an increased risk of experiencing back pain. This is because many mattresses and box springs are much firmer than what is needed for people who sleep on their stomachs or on their sides.
Latex
There are many mattresses on the market, but the one that captures the most attention of stomach and side sleepers is the latex mattress. Why? Because of the hypoallergenic and anti-microbial properties, it contains. And if that's not enough, latex mattresses are also one of the most durable mattresses on the market!
Whether you're a side or stomach sleeper, you're in luck with this type of mattress. They're made to contour any sleeping position to give you the best sleep possible.
Latex does not have the same number of support points as an innerspring mattress, so it should be much better suited for stomach and side sleepers.
When you lay on a latex mattress, the mattress responds to your body by molding to your shape and returning to its normal shape when you get up. Because latex has four times the "give" or elasticity as memory foam, it is much more responsive than memory foam and will not leave you feeling stuck or trapped when you are lying down.
Foam
Foam mattresses are made from polyurethane foam, and they are known for being some of the most comfortable mattresses on the market. Not only are they comfortable, but foam mattresses are also very durable and easy to maintain. Foam mattress owners love the way they feel when they wake up in the morning, and they often comment on the fact that foam mattresses last much longer than spring mattresses.
Foam mattresses are also relatively thick and resist motion transfer. This makes them a good choice for stomach and side sleepers who tend to move around a lot in their sleep.
---
F.A.Q.
Which type of mattress is best for side and stomach sleepers?
A mattress is not one-size-fits-all, and many people aren't sure how to choose the best one for their body type. There are six mattress types to cover the spectrum of body types, sleep positions, and preferences. The most common mattress types include innerspring, memory foam, hybrid, air, and water beds. What mattress type is best for side and stomach sleepers? The answer depends on your preferences and sleep style.
How firm should a mattress be for side and stomach sleepers?
One of the biggest factors to consider is your sleeping position. Stomach sleepers need to look for a firmer mattress. Side sleepers, on the other hand, typically enjoy a softer feel.