Brief: 5 Best Coil Spring Mattresses Tested & Reviewed
Introduction:

Highlights the coil spring mattress as a durable, medium-firm, and affordable option.
Suitable for those with sleep disturbances and back pain.

Top 5 Best Coil Spring Mattresses:

PlushBeds Luxury Bliss® Organic Hybrid Latex Mattress: Luxurious, durable, with enhanced lower back support. Type: Hybrid.
Saatva Classic Mattress: Balances plush comfort and firm innerspring support, CertiPUR-US certified foams. Type: Hybrid.
WinkBeds Luxury Hybrid Mattress: Three layers of support, Euro-pillow top, gel foam infused, made in America. Type: Hybrid.
Avocado Green Mattress: Organic, biodegradable, with comfort of latex foam and coil springs support. Type: Organic.
Brooklyn Signature Hybrid: Options for firmness, quilted top layer for cooling, suitable for various sleepers. Type: Hybrid.

Buyer's Guide:

Coil spring mattresses: Comfortable, affordable, durable.
Consider firmness, motion isolation, foundation.
Types of coils: Bonnell, Encased, Offset, Continuous.
Key factors: Coil count, gauge.

FAQs:

Lifespan: 6-10 years, depending on usage.
Good for back pain: Customizable support for body parts.
Ideal coil count: 400-500 for medium-firm support.

Conclusion:

Emphasizes the benefits of coil spring mattresses.
The guide aims to assist in making an informed purchase decision.
The coil spring mattress is one of the most common types of mattresses. It is usually the right choice for anyone who wants a medium-firm bed with a durable, affordable build. The coils inside the mattress help it keep its shape, which can be suitable for people who tend to wake up in the middle of the night and have a hard time getting back to sleep.
---
Top 5 Best Coil Spring Mattresses
#1
PlushBeds Luxury Bliss® Organic Hybrid Latex Mattress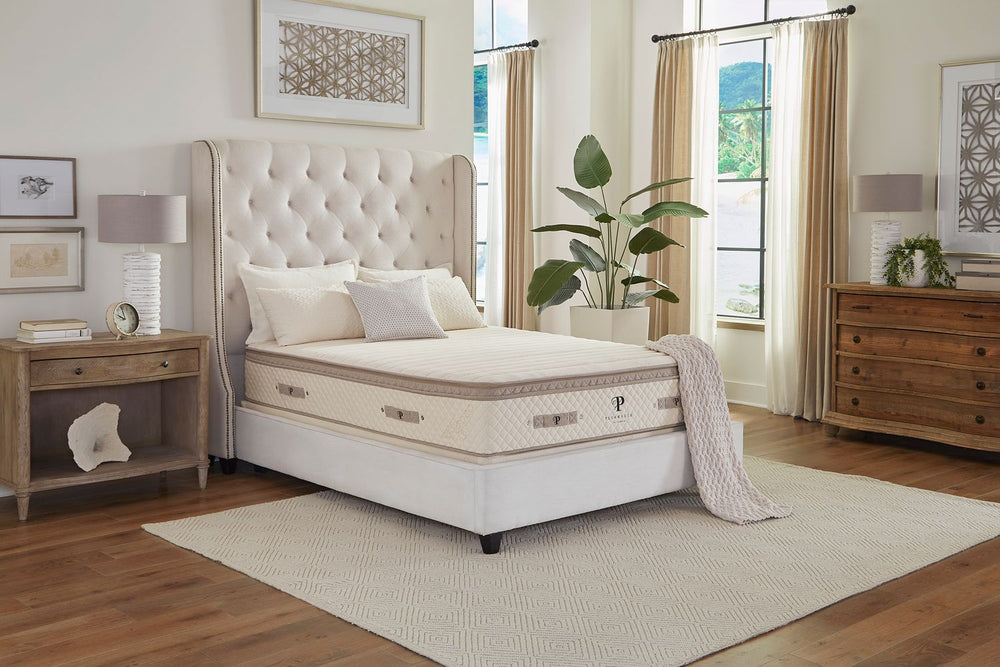 Get 50% Off
It is one of the most luxurious and durable mattresses. It is perfect for those looking for an ideal balance of comfort and uplifting support.

Premium fabric-encased coils offer enhanced lower back support at the edge-to-edge of the mattress.

Ultra-soft, organic cotton knit cover provides more safety and environmental integrity because cotton is grown without any dangerous pesticides or herbicides.
Trial period: 100 nights

Warranty: Lifetime Warranty

Shipping:
Free Shipping

Firmness:
8/10

Price range: $$$$$

Type: Hybrid
We recommend this mattress for the following sleepers:
Get 50% Off
---
Many people don't realize that the best coil spring mattress is a perfect decision for a person that suffers from back pain since they are designed to help relieve it. A coil spring mattress can also last up to ten years before it needs to be replaced, making it the perfect bed for someone that wants to reduce their carbon footprint.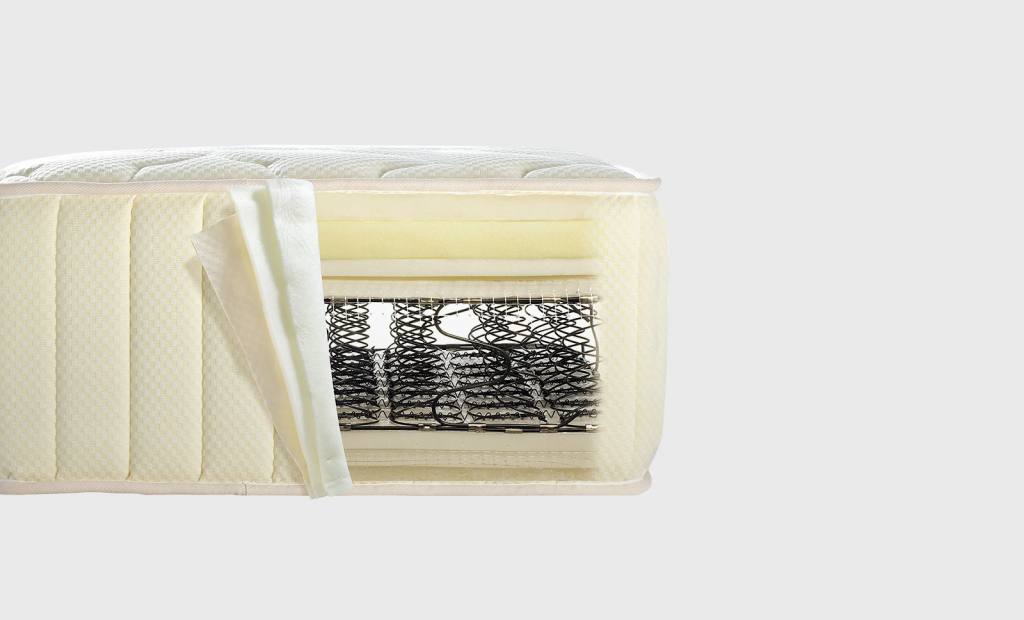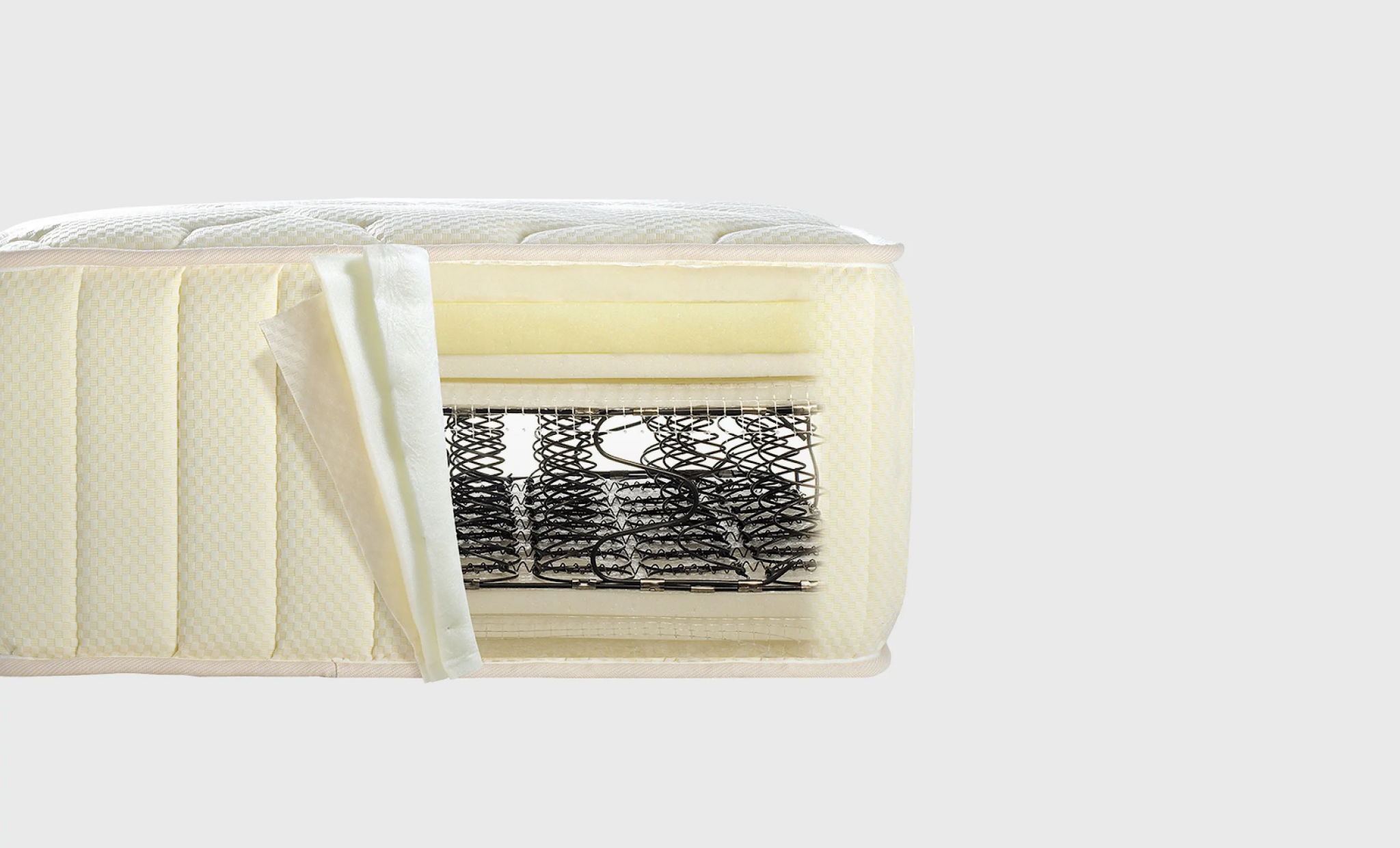 I checked and reviewed numerous coil spring mattresses on the market to choose the top-5 best coil spring mattresses for you. So, let's dip into coil spring mattresses' world and learn what to consider before buying.
---
Best Coil Spring Mattresses Reviews
Saatva Classic Mattress
Great Choice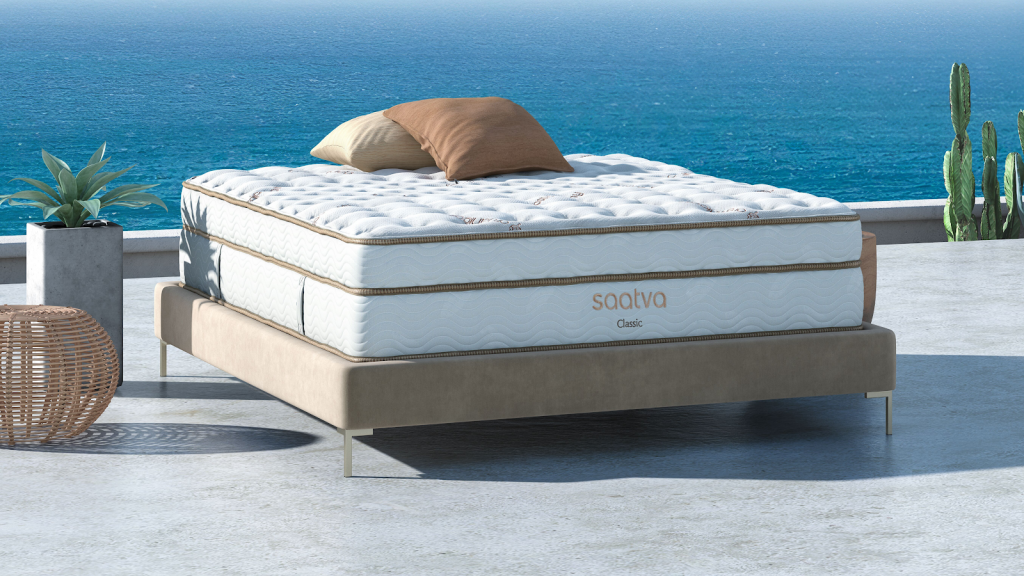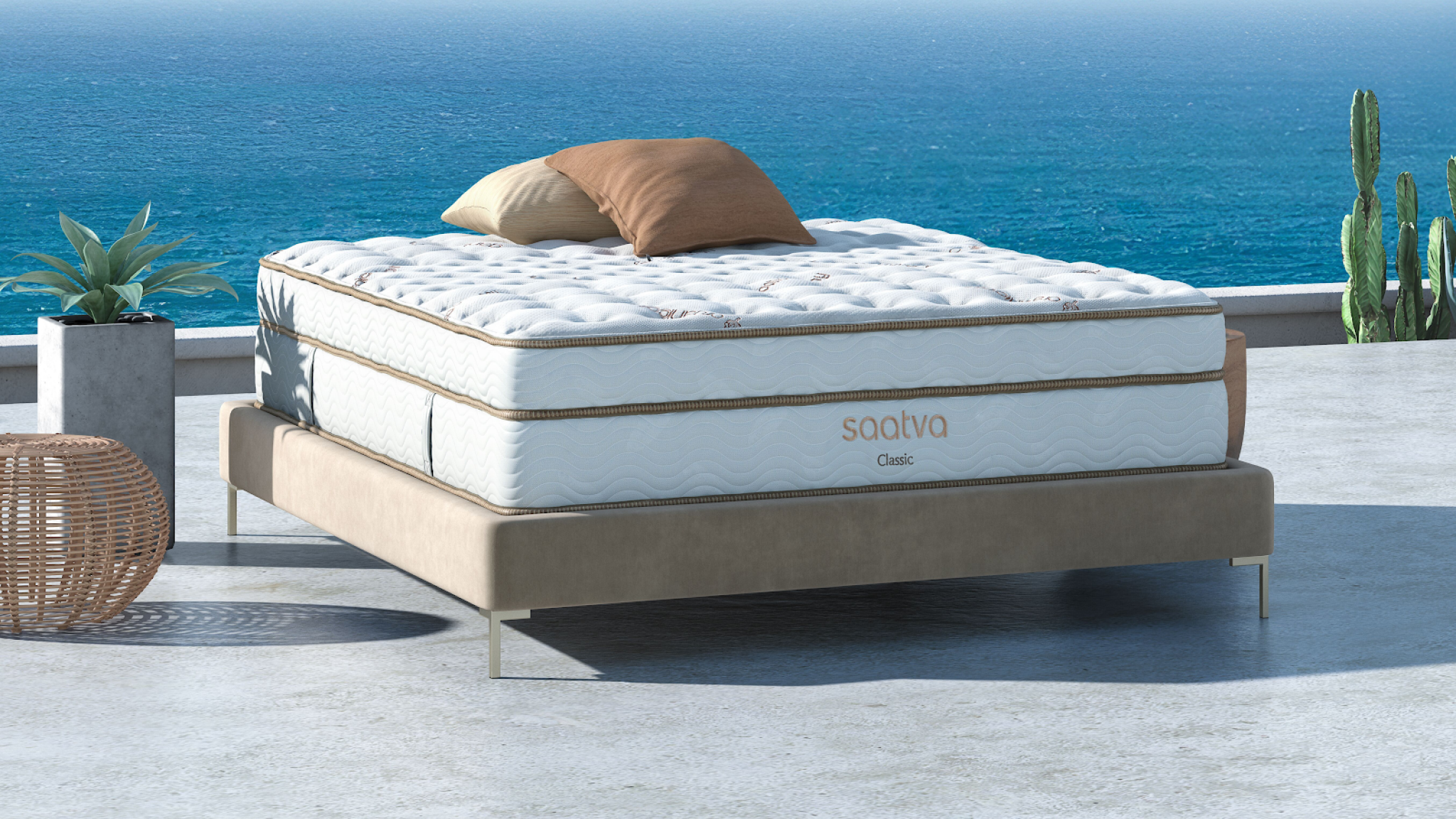 Saatva is a relatively new entrant in the online mattress industry, but they have made a name for themselves by offering luxury mattresses at affordable prices. The Saatva Classic is an example of this, as it provides the best of both worlds: a soft, plush pillow top that conforms to the shape of your body to deliver plush comfort and a firm innerspring system that provides the support you need to get a restful night of sleep.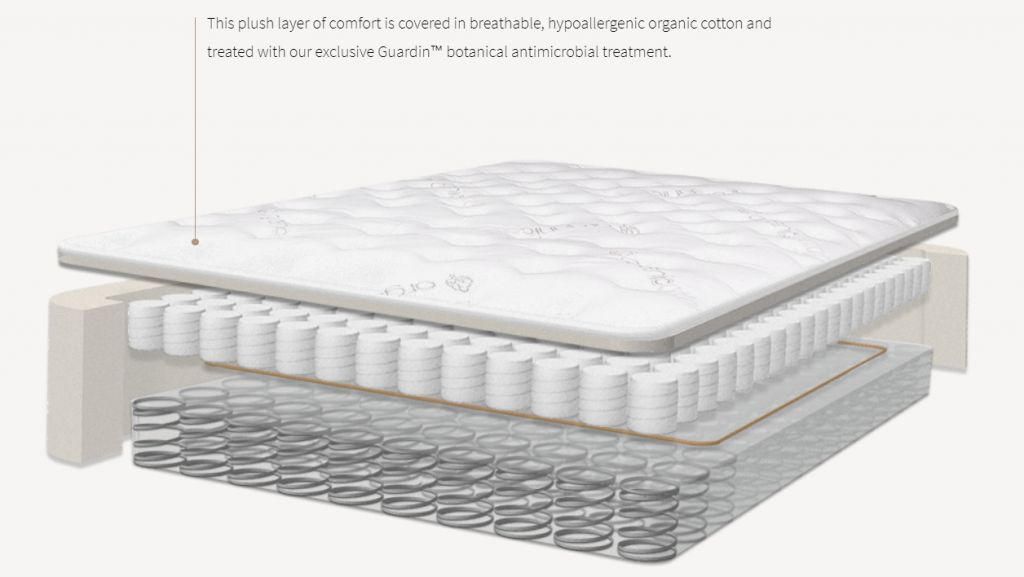 The Saatva mattress is a luxury hybrid bed made in the USA. It has a thick layer of memory foam on top which can be quite firm. The mattress is on the firmer side, so if you like a softer mattress, this may not be for you.
The Saatva mattress uses CertiPUR-US certified foams. These foams are made without ozone depleters, lead, mercury, heavy metals, formaldehyde, phthalates, or PBDEs.
What I Like:
Saatva has made a very comfortable mattress that is designed to be durable.
The mattress has a luxurious Euro pillow top that makes it even more comfortable.
The Saatva Classic Mattress is designed to provide pressure relief and support to the body areas that need it most.
---
WinkBeds Luxury Hybrid Mattress
Best for Back Pain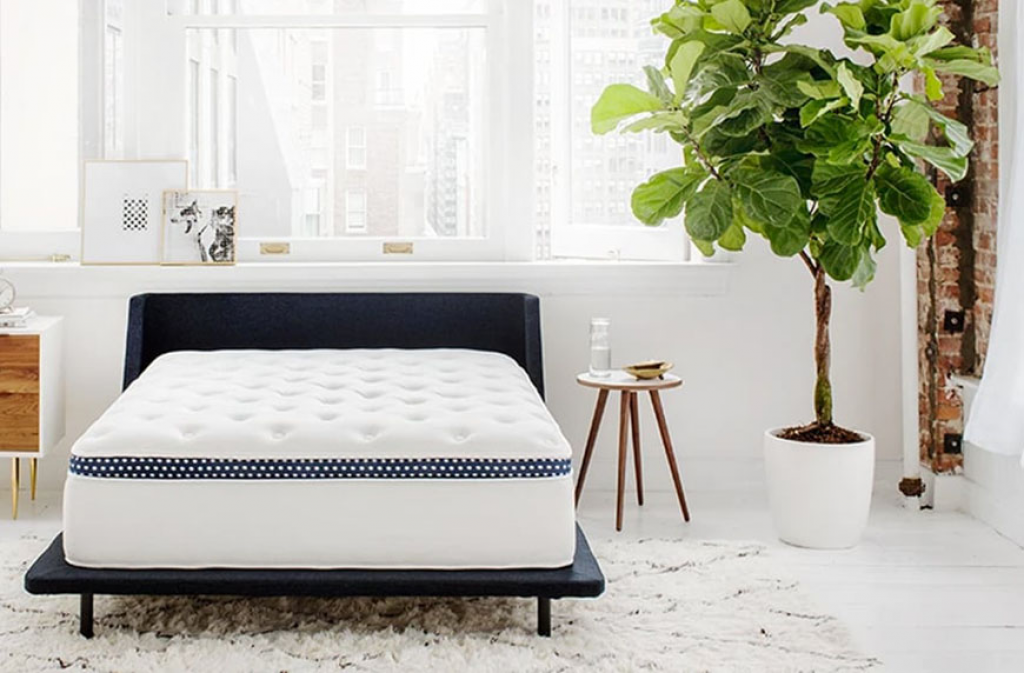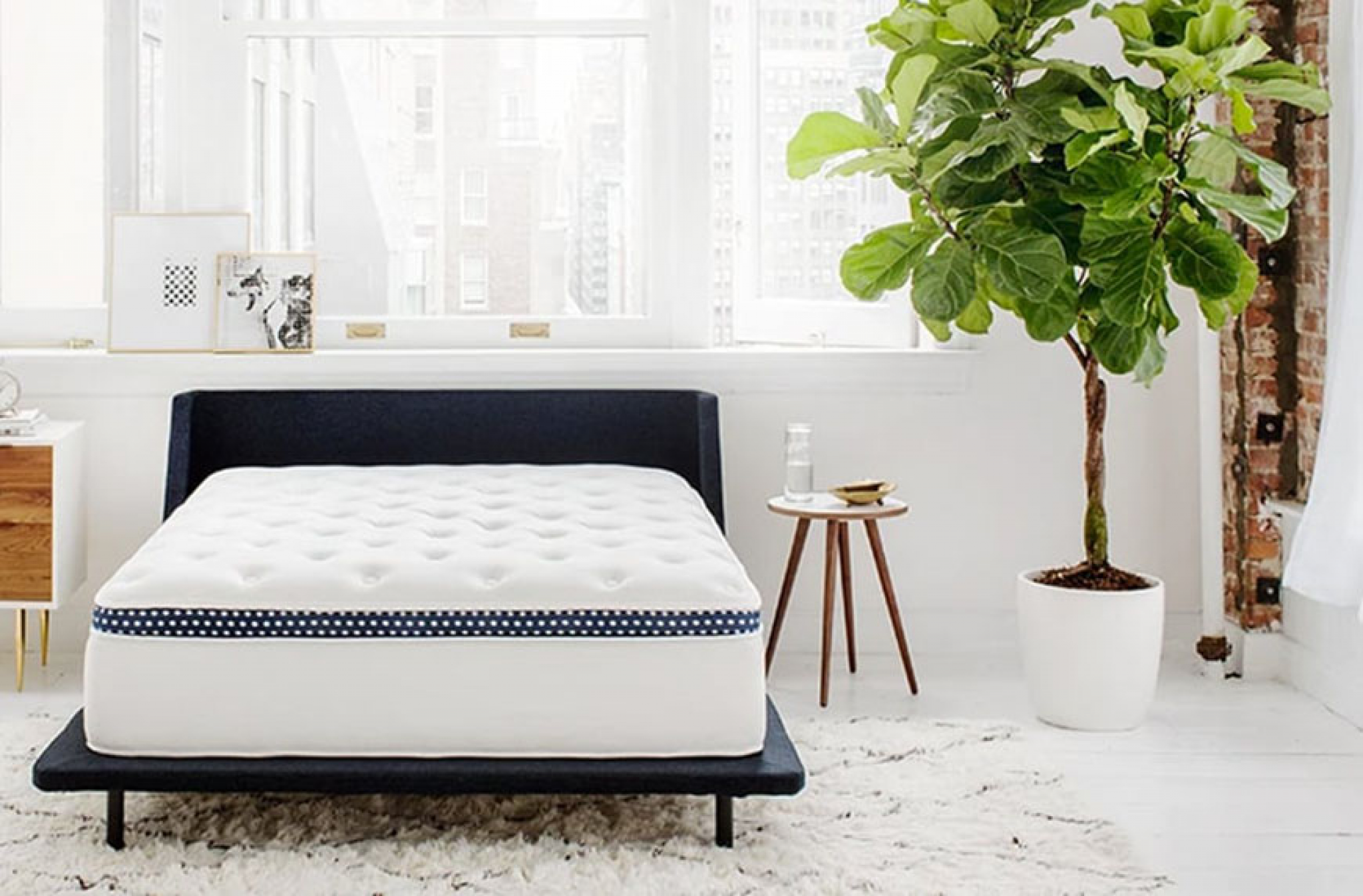 The WinkBeds Luxury Hybrid Mattress is a memory foam mattress with three layers of support, a Euro-pillow top, and gel foam infused into the design. The mattress has a 100% natural Tencel cover.
This mattress uses WinkBeds' 3-step back-relief system, an advanced support system that uses a blend of support foams and gel foam to provide a more balanced support system. It's made from a unique combination of foam and springs, which means it's an excellent solution for a wide range of sleepers. But what makes WinkBeds genuinely unique is the fact that it's one of the few mattresses on the market today that's made in America.


The WinkBeds hybrid mattress is the perfect solution for sleepers with sensitive backs, those who want a soft sleeping surface, and couples looking to reduce motion transfer. This mattress has an extra edge which helps the mattress retain its form. This is an excellent thing because it helps ensure that you are sleeping on the proper support levels. The bed is also a great choice for those who are looking for a cooling mattress.
What I Like:
The combination of three layers of foam and coils keeps the mattress from sagging and makes it ideal for couples.
The WinkBeds Luxury Hybrid Mattress offers the ultimate back support with an extra-edge anti-sag support system, which follows the contours of your body, so you sleep in perfect alignment.
---
Avocado Green Mattress
Best Organic Mattress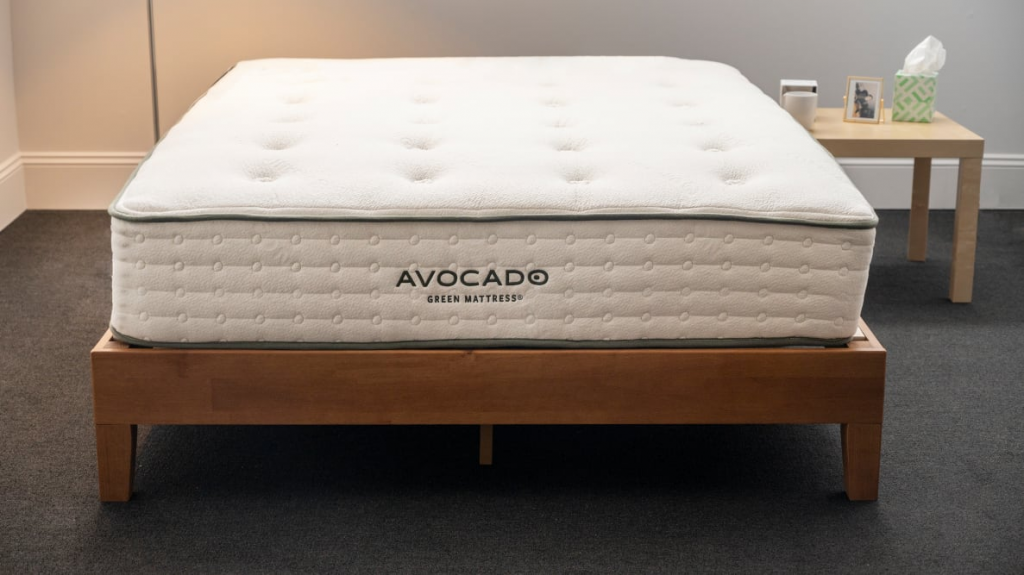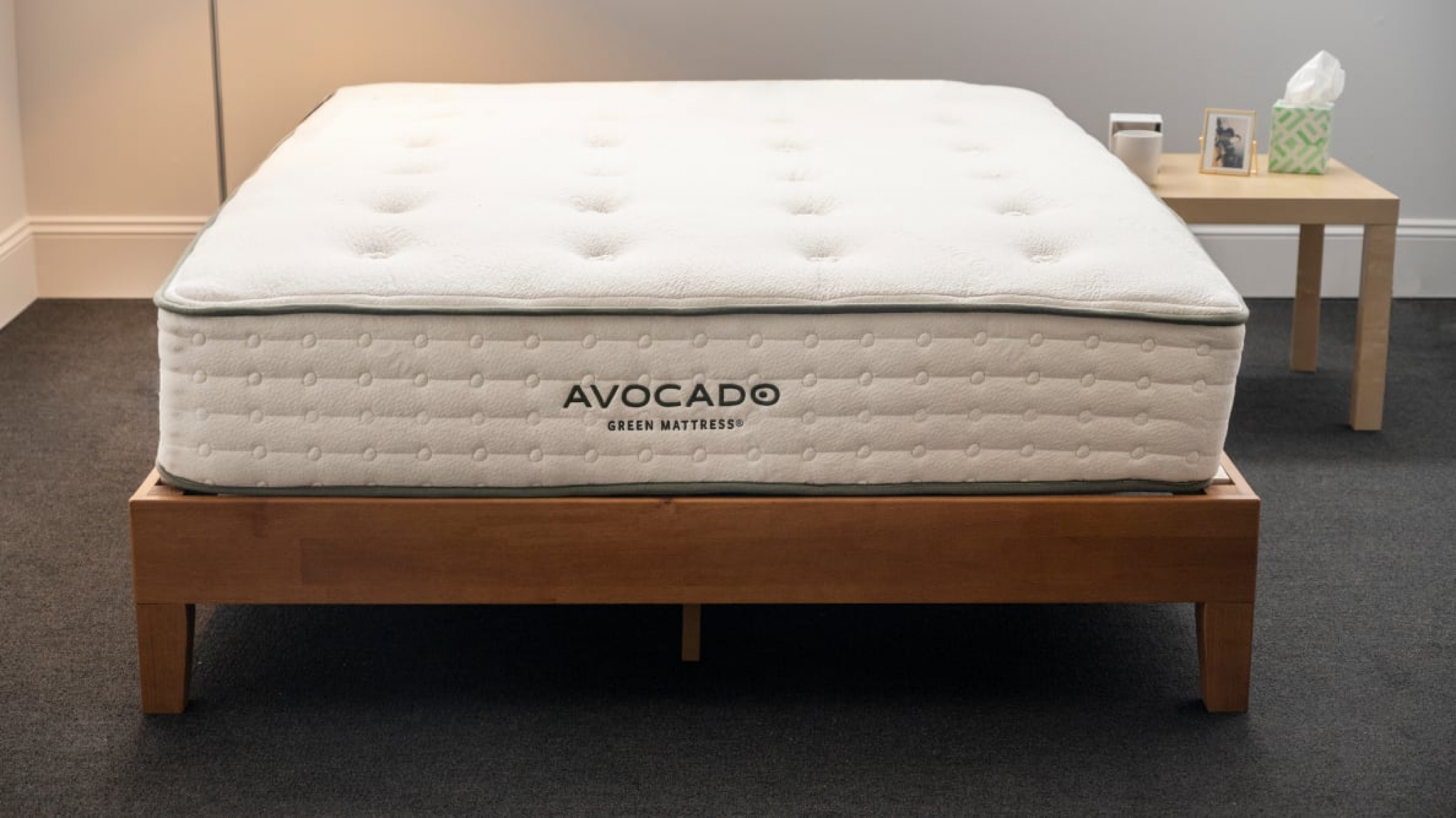 How would you feel if we told you that you could sleep on a mattress made of fruit? Intrigued? Several years ago, Avocado Mattress was founded on an elementary principle: the entire body's health is connected to a good, sound night's sleep. That's it. A mattress that was all-natural, organic, biodegradable, and had no nasty chemicals that could leach into your body while you slept. And it worked.
The Avocado Green Mattress combines the comfort of latex foam with the support of coil springs for a sleeping experience that is both healthy and strong. Supportive and bouncy, this mattress provides excellent support and comfort for all sleeping positions. The bed is softer than most mattresses in its price range, making it suitable for stomach and back sleepers.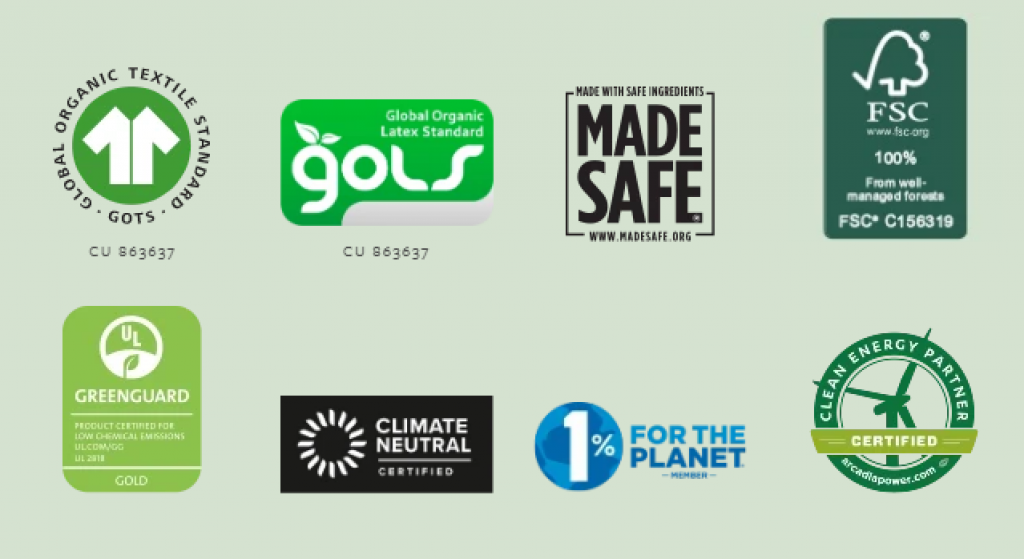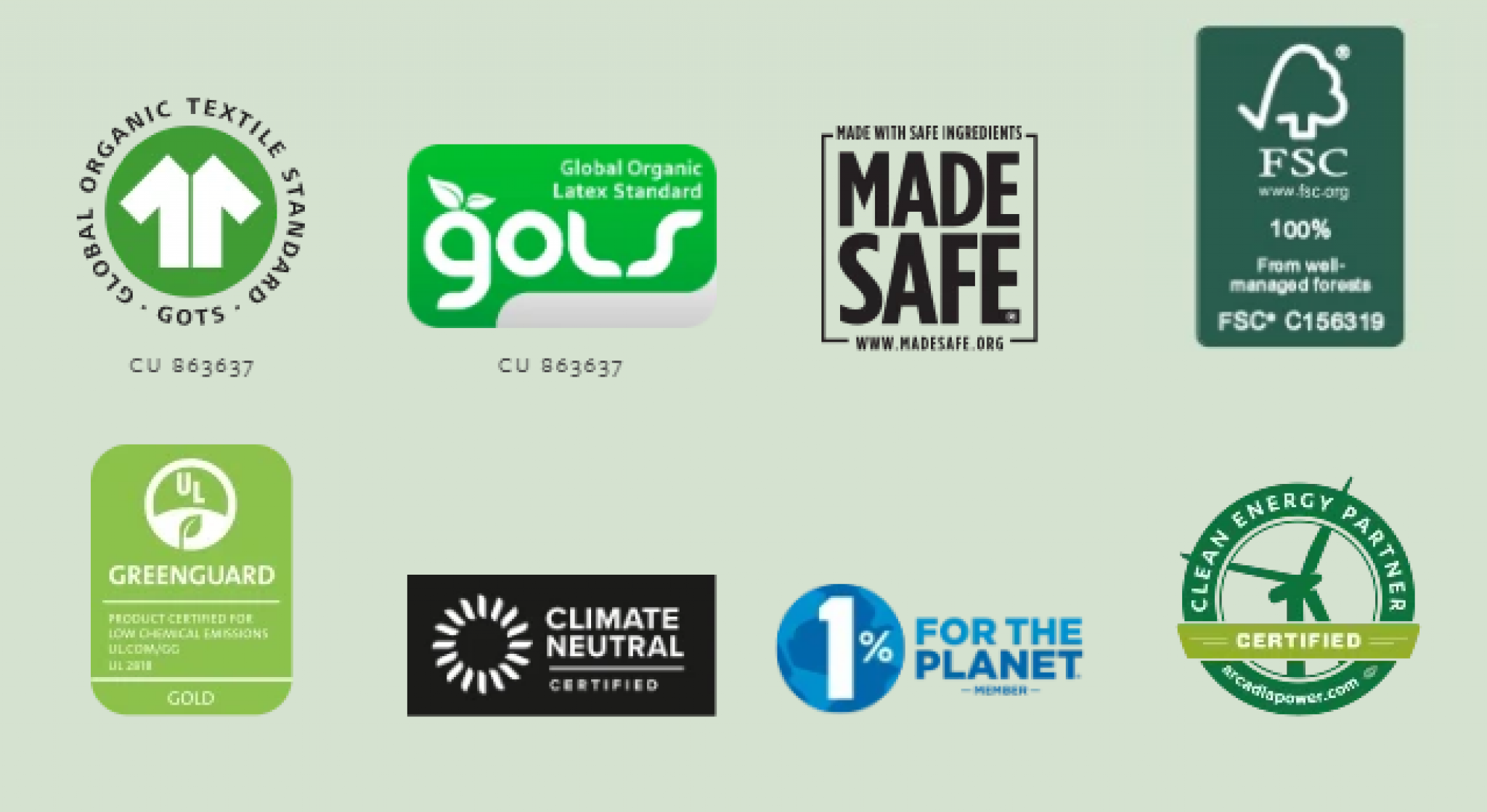 Its all-natural latex construction features 1,414 hand-tufted pocketed coils, with no polyester, polyurethane foams, or fire retardants. Aesthetically, the Avocado Green Mattress almost looks like a Zen garden, with its creamy white top and dark green latex coils.
What I Like:
It is constructed with the GOLS-certified latex foam that provides superior comfort and support.
GOTS-certified wool and cotton fibers are used to line the cover to provide a clean and natural look and feel.
This mattress is the right choice for those who want to get a superior bed and don't want to waste their money on unnecessary materials.
---
Brooklyn Signature Hybrid
Best for Side Sleepers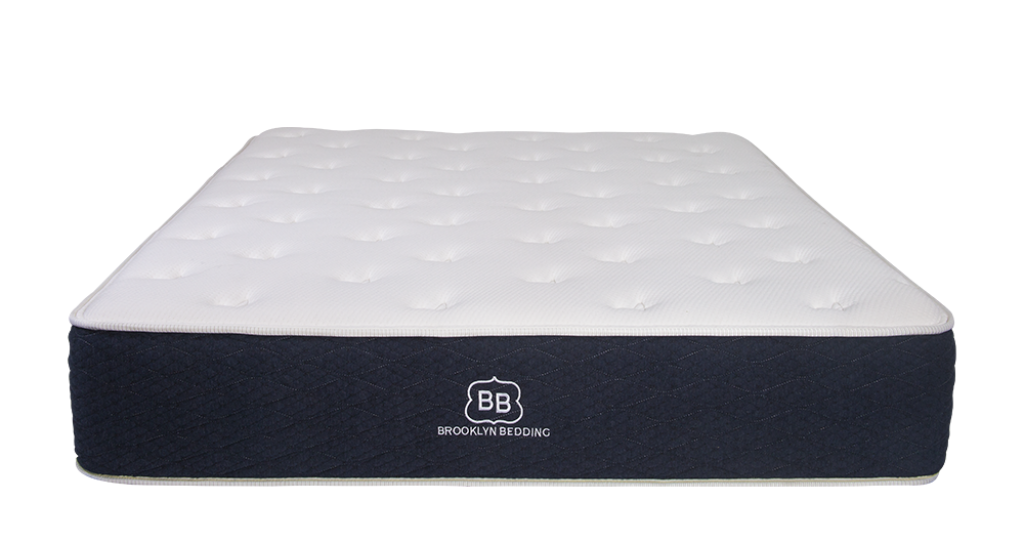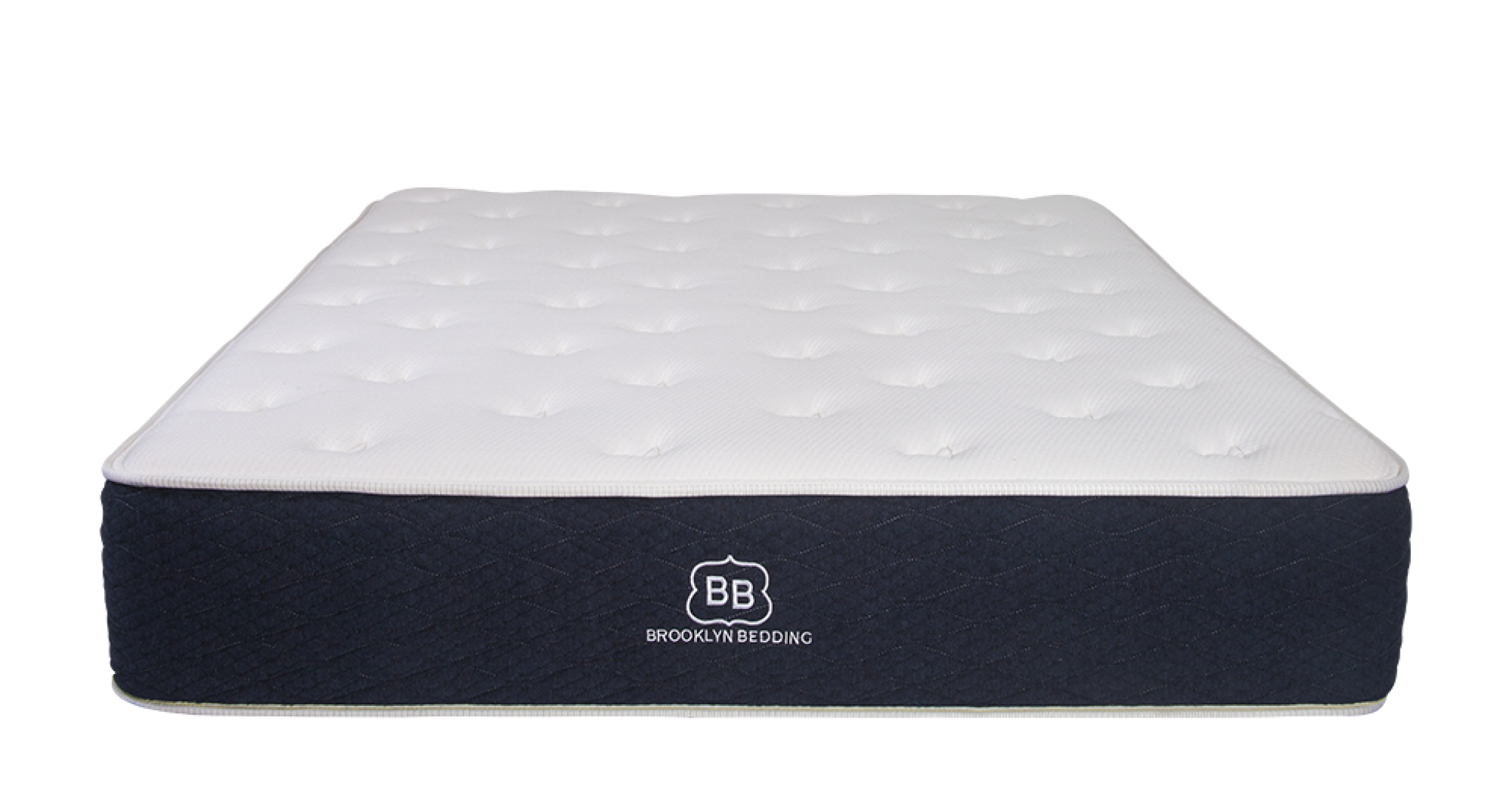 The Brooklyn Signature Hybrid is a luxury mattress available in both a firm and plush option, with either a quilted top or a smooth top, depending on which version you choose. While its overall firmness and feel are similar to many other luxury hybrid mattresses on the market, this mattress is made in the United States with a 120 night trial period and free shipping and returns. A 10-year limited warranty also backs the Brooklyn Signature Hybrid.


This mattress features a quilted top layer designed to help resist body impressions, while the foam layer and individually encased coils below help provide excellent support for all body types. The quilted top helps to fight body impressions and provides optimal cooling while you sleep. The TitanFlex™ foam on the top is also breathable so that you sleep cool at night.
What I Like:
The Brooklyn Signature Hybrid mattress is a memory foam and innerspring combination that is made in the USA.
The Brooklyn Signature Hybrid mattress comes in various sizes like twin, King, etc.
---
DreamCloud Premier
Best Luxury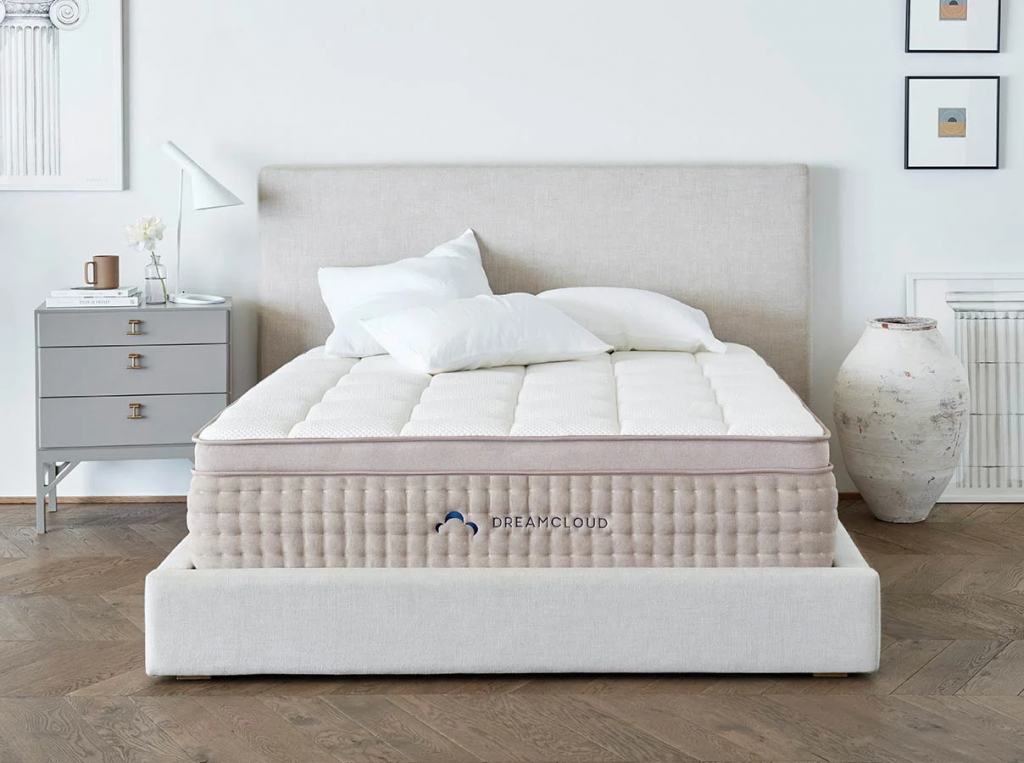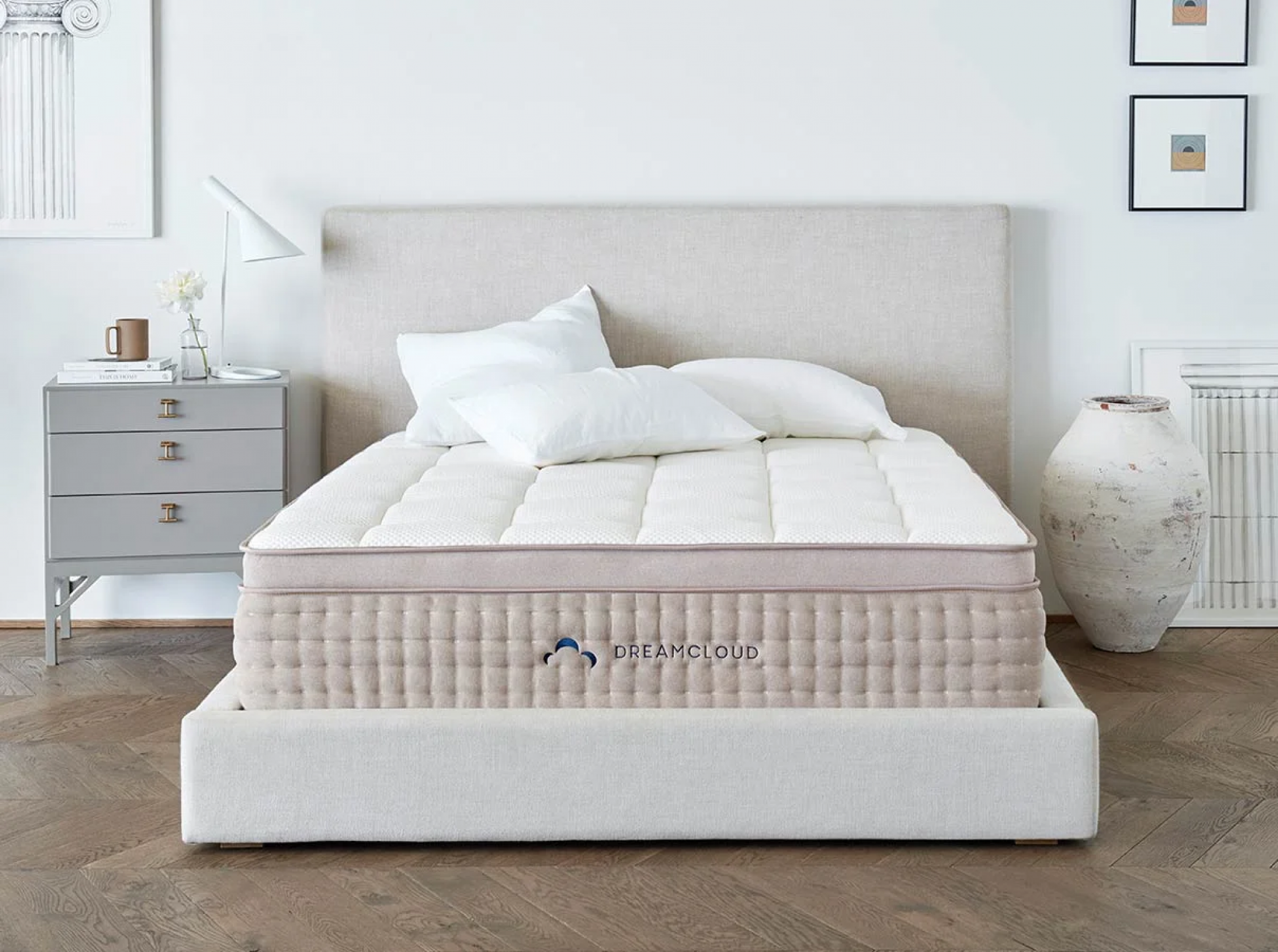 When it comes to cushioning and support, the DreamCloud Premier checks all the boxes. The Premier's unique hybrid construction features pressure relief of memory foam with the stability of innerspring coils, which works to relieve pressure points and provide cushioning in all the right places.
With the addition of DreamCloud's iconic AirFlow technology, the Premier is a cool sleeper's dream come true. AirFlow allows air to circulate through the mattress layers, so the sleeper remains comfortable and cool all night long. The Premier's 15″ height allows more fiber to be used in the innerspring coils, translating to more support and more pressure relief.


The Premier mattress is an excellent choice for different sleepers' types. The company offers a 365-night trial period, a lifetime warranty, and free shipping and returns.
What I Like:
The manufacturer has built a mattress that gives the feel of memory foam and the stability of innerspring coils.
It is a mattress that is designed to last a long time with its lifetime warranty.
Having a mattress that provides pressure relief, supports the body, and is also great for your back is a win-win for anyone.
---
Buyer's Guide
Buying a new mattress can be quite an investment, and a coil spring mattress is no different. With so many different types of mattresses on the market, it can be challenging to make. In this coil spring mattress buyer's guide, I look at many different types on the market and try to find the best one for durability, price, and usability.
I hope that will help you to choose the right one. Once you find the right model for you, you'll be able to get a good night's sleep every night!
---
What is a Coil Spring Mattress?
Coil spring mattresses are one of the most popular types of beds sold today. The reason for their popularity is simple: they are comfortable, affordable, and durable. Coil springs are made up of many steel coils that are layered together tightly and evenly. They are connected to each other through small wires, creating a spring-like structure.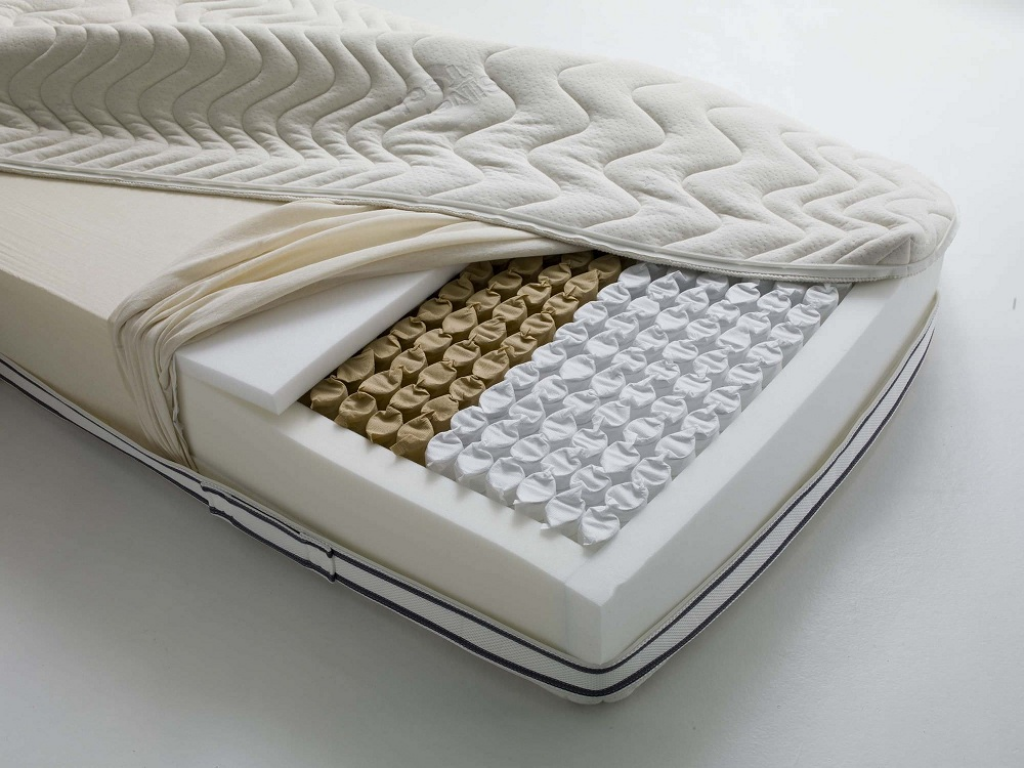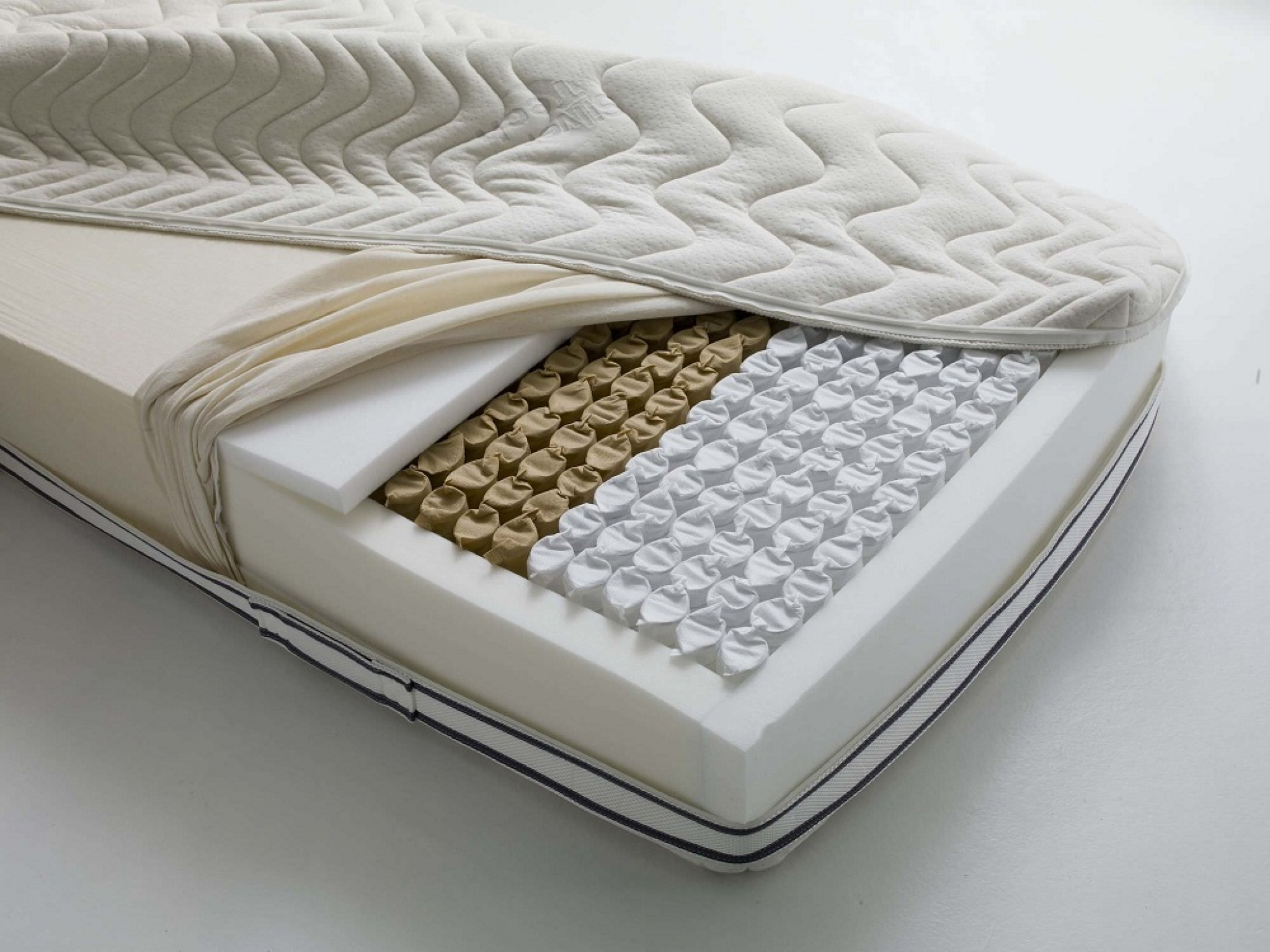 This mattress's type may be called something different. It is sometimes called an innerspring mattress, a box spring mattress, or a spring mattress. This is because coil mattresses consist of a network of metal coils inside a fabric or synthetic material cover. These coils work together to support the sleeper by gently contouring to the body.
Coil spring mattresses are generally available in a wide variety of comfort levels so that you can choose a firm, medium, or soft bed. In general, coil spring mattresses are considered both supportive and durable.
---
How to Choose Coil Spring Mattress?
How do you choose your next mattress? If you want the kind of bed that will keep you comfortable and support your back all night long, you have to do a little research. Coil spring mattresses are known for being durable, supportive, and affordable. Picking one for you to use in your home is easier than you might think, though. The key is to know what you're looking for.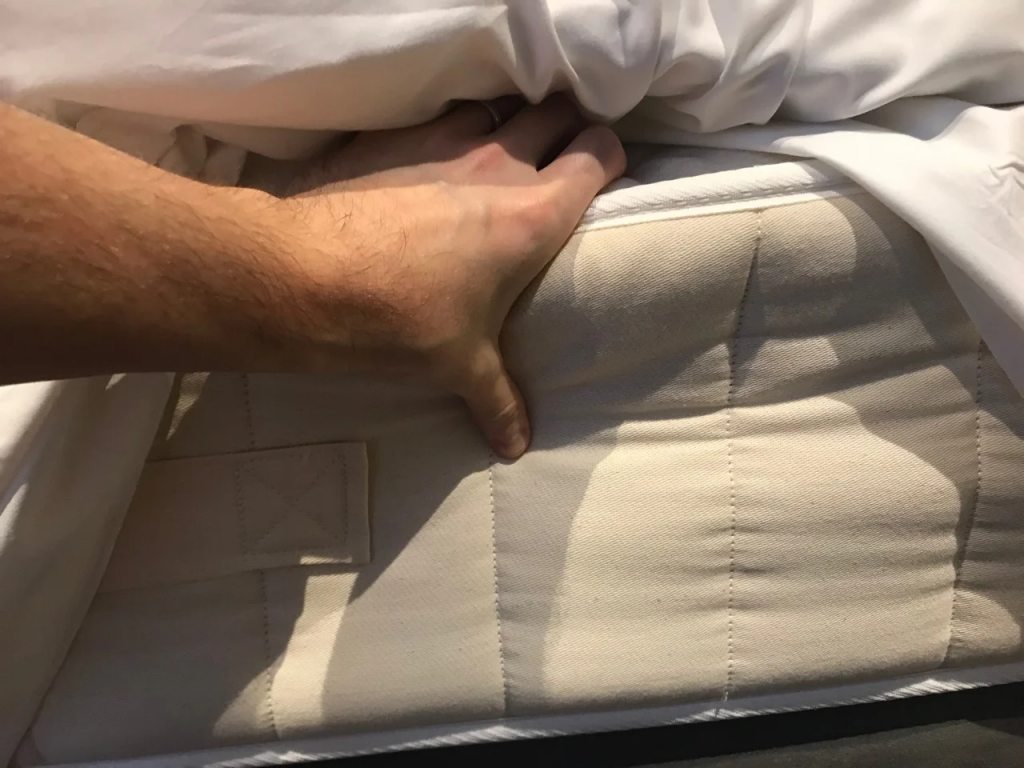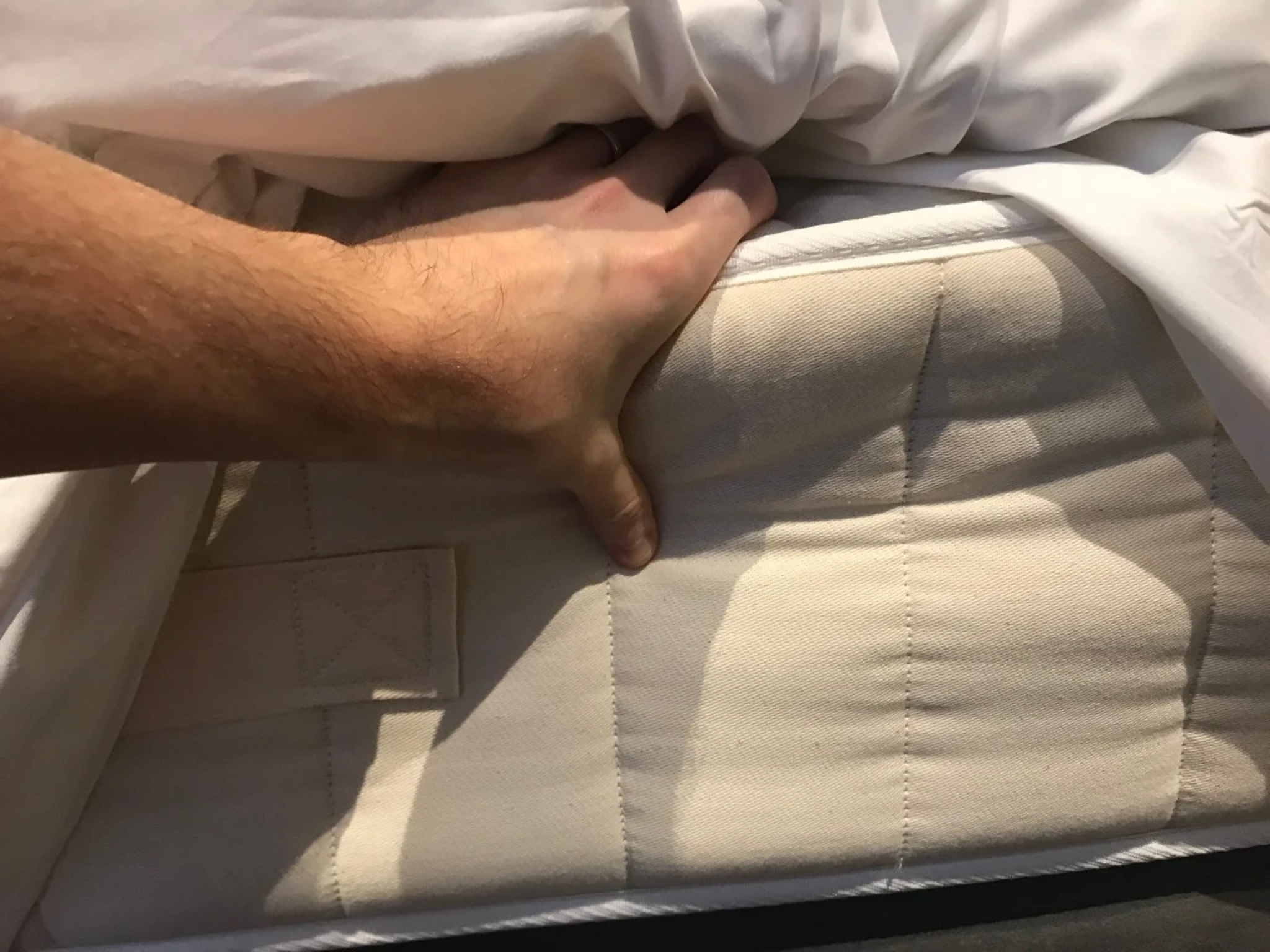 When choosing the mattress, you need to consider some features. With their help, the bed will provide better body support and a more comfortable night's sleep.
Firmness
One of the most important things to consider is a mattress that you will be comfortable and supported on when buying a new mattress. A bed that is too firm or soft can cause aches and pains.
A coil spring mattress is a mattress that consists of one or more layers of coils or spring units, which provide support and flexibility. The number of coils in the design determines the support level and firmness of the mattress. Usually, an innerspring mattress has a firmness rating ranging from 5-8, with 5 being the medium and 8 being the firmest.
Motion Isolation
Motion isolation is the amount of movement one will feel when lying on a mattress. One must choose a bed that is motion isolation for sleeping because the last thing one wants to wake up to is feeling the person sleeping next to them moving around or getting out of bed.
A coil spring mattress usually provides rather good motion isolation and is suggested for couples.
Foundation
The foundation supports the mattress and helps to prevent any sagging. A good mattress foundation should be able to provide proper support and should be able to help in maintaining its durability. Mattress foundations are available in various sizes according to the mattress size. The mattress foundation is available in both wood and metal.
---
Types of Coils Used in Mattress
The material used to make the coils in a mattress is one of the factors that determines how comfortable the bed is. It is important to note that there are different coil types used in mattresses. Before deciding to buy a mattress, you should learn more about the coil types available.


Bonnell
Bonnell coils are one of the most common coil types used in mattresses today. It is the most common coil because of the cost, and it is also the most comfortable. This is a type of pocketed coil. It is made up of hundreds of small springs that are bunched together. This design allows the mattress to adjust to the contours of the body.
When you get into your mattress and push down, the springs will bend to your body's shape. Bonnell coils medium level of support. They are used in a wide variety of mattresses and can be combined with other coil types.
Encased
In the world of mattresses, encased coils are a relatively recent innovation in mattress construction. They are a bit like a hybrid mattress, with the comfort layers from a memory foam mattress and the support layers from a spring mattress. They are becoming more and more popular in today's market, but they are still pretty new to most consumers.
Offset
Another coil spring type. An offset coil's primary benefit is that it has more of a "motion isolation" feel. In other words, the coils are able to more effectively block any motion on either side of the bed compared to a traditional ring. Also, offset coils tend to feel slightly softer and are not as likely to cause a "bottoming out" problem in the center of the bed.
Continuous
These are coils of wire that are threaded through the top, bottom, and sometimes sides of a mattress. They are designed to be flexible and conform to your body's shape to relieve pressure points and promote blood flow and better rest. When continuous coils are combined with a memory foam layer, it can create a more supportive mattress overall.
---
Coil Count
While most people think of coil count as a measure of the number of springs in a mattress, it actually refers to the number of coils in the bed. A coil is a tightly wound spring made of wire; the wires are often wrapped in fabric. The number of loops is directly correlated with the amount of support the mattress will provide, and higher coil counts are usually associated with better support.
Mattresses are usually made with anywhere from 150 to over 1500 coils. The average count of 500 coils will be good for you.
---
Coil Gauge
The coil gauge is the width of the wire used to manufacture a coil spring and significantly impacts the quality of the sleep you'll have. If the gauge is too thin, the mattress will be bouncy, and if it's too thick, you'll find yourself sinking into the bed. The ideal gauge will provide you with a balance of support and softness.
The coil gauge is an important thing to understand when you are looking into purchasing a new mattress. It tells you how big the coils are on the inside of the bed. The larger the gauge number, the thicker the ring. Mattresses that have larger coils are usually a little bit more comfortable and firm. A mattress with a lower gauge number will usually be less comfortable and plusher.
---
FAQ
How Long Does a Spring Mattress Last?
The truth is the lifespan of your mattress depends on how you use it. For example, if you sleep on your side, you may need to replace it every six to eight years, as sleeping on your back is more protective for a mattress's springs. Otherwise, a firm mattress should last at least ten years, so it can provide you with a good night's sleep for many years to come.
Are Spring Mattresses Good for Back Pain?
Back pain is a condition that affects a large percentage of the population, and unfortunately, it is a condition that is difficult to live with. Beds play an essential role in reducing the pain associated with back problems and improving your overall health. Spring mattresses are beneficial for back pain sufferers since they can be customized to support specific body parts.
How Many Coil Springs Should a Good Mattress Have?
There's a lot of confusion about how many coil springs a right mattress should have. Essentially, the more coils a mattress has, the more support it will give you. A mattress with 1000 coil springs, for instance, will be firmer than a bed with 300 coil springs.
Mostly 400-500 coils in the mattress are enough to provide medium-firm support for your body.
---
The Bottom Line
The coil spring mattress is considered one of the best mattress types to buy. It has many desirable qualities, such as durability, comfort, and a reasonable price. These mattresses can be found in various sizes, but they are most commonly available in twin, full, queen, and king sizes.
This buyer's guide was created to help you choose the right coil spring mattress. There are many things to consider when selecting a bed, and I hope that this guide helped you understand the common features and things to look for.