Mattresses are a big deal when it comes to the quality of our sleep. Did you know that a bad mattress can increase the likelihood of a bad back? A bad mattress can also affect the quality of our sleep. This is why so many people are looking for the best adjustable air mattress. These products offer a lot of advantages over a traditional mattress. They provide better support, and they are more convenient. They tend to be lighter weight, and they are more compact when storing them.
---
Top 5 Best Adjustable Air Mattresses
#1
Saatva Solaire Adjustable Air Mattress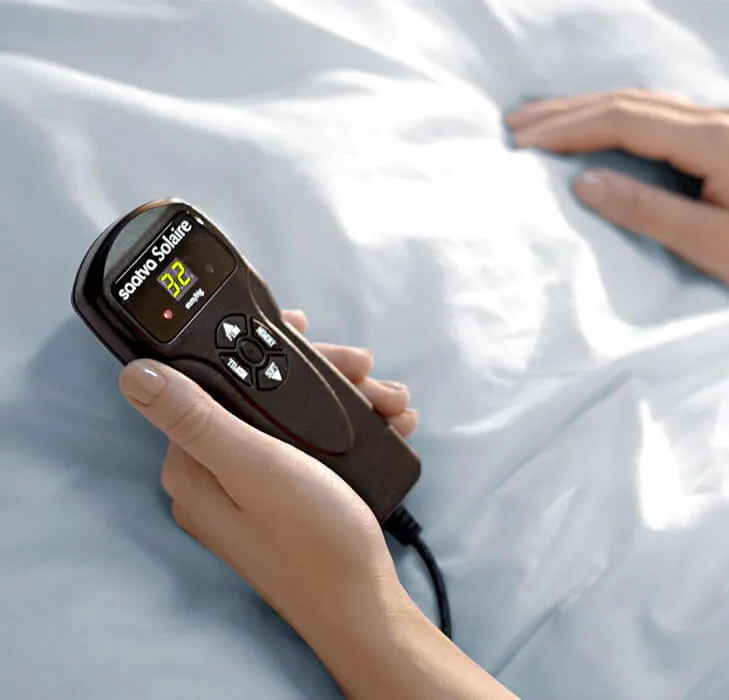 Get $225-$525 off
It is a customizable mattress with 50 precise firmness options for your perfect comfort level in every sleep position.

Great for couples because virtually no motion transfer.

Cover made with breathable and hypoallergenic organic cotton gives you ultimate breathability.
Trial period: 365-night home trial

Warranty: Lifetime warranty

Shipping:
Free in-room delivery & setup

Firmness:
50 firmness options

Price range: $$$$$

Type: Other
---
The mattress you choose will have a major impact on your quality of sleep, how comfortable it is, how portable it is, and the durability of your air mattress.
To get the best adjustable air mattress, you should find one with the right features for your particular needs.


Buying an adjustable air mattress can be tricky, even for experienced buyers. It becomes more challenging when you factor in the cost of losing the money spent on a low-quality product. To help you get started on your search, we have created a list of the five best adjustable air mattresses in the market, based on the features they offer, the materials used.
---
Best Adjustable Air Mattresses Reviews
Saatva Solaire Adjustable Mattress
Best Overall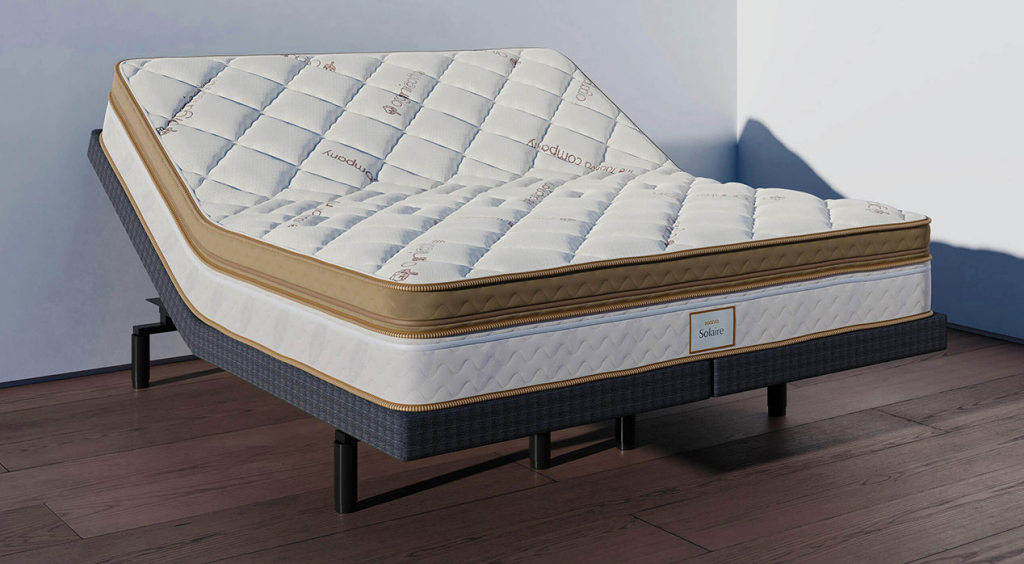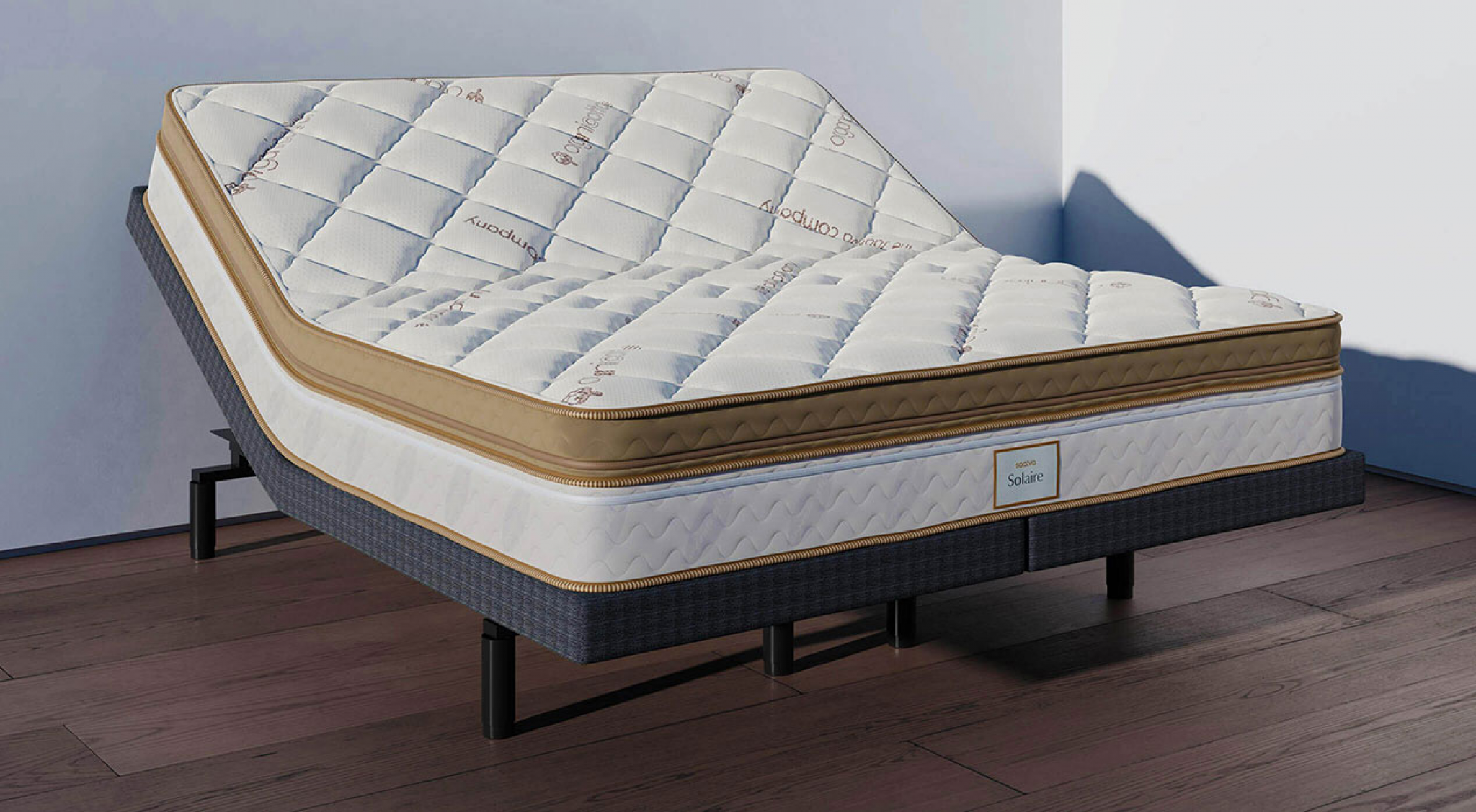 The Saatva Solaire Adjustable Mattress is a mattress that allows you to adjust each side of the mattress individually, allowing you to find your ideal comfort level. One of the few adjustable mattresses on the market, the Solaire is also one of the most comfortable beds I have slept on.
It has a GOTS certified organic cotton outer cover and a CertiPUR-US® certified foam. The latex used for the top layer is 100% natural, and a flame retardant barrier is made from natural thistle pulp.

The Solaire Adjustable Mattress is an excellent option for anyone who wants to sleep on a mattress that feels expensive but comes at a reasonable price. It doesn't have all the bells and whistles of a premium model, but most users agree it's a great choice for couples since each person has their remote to adjust the mattress surface.
What I Like:
The top layer has two separate, independently inflated air chambers that release or inflate independently of one another, allowing couples to each customize the firmness of their side of the bed.
Depending on your preference, the bottom layer is made up of either soft or medium firmness air chambers.
---
SelectABed Air-Pedic 800
Best Cooling Mattress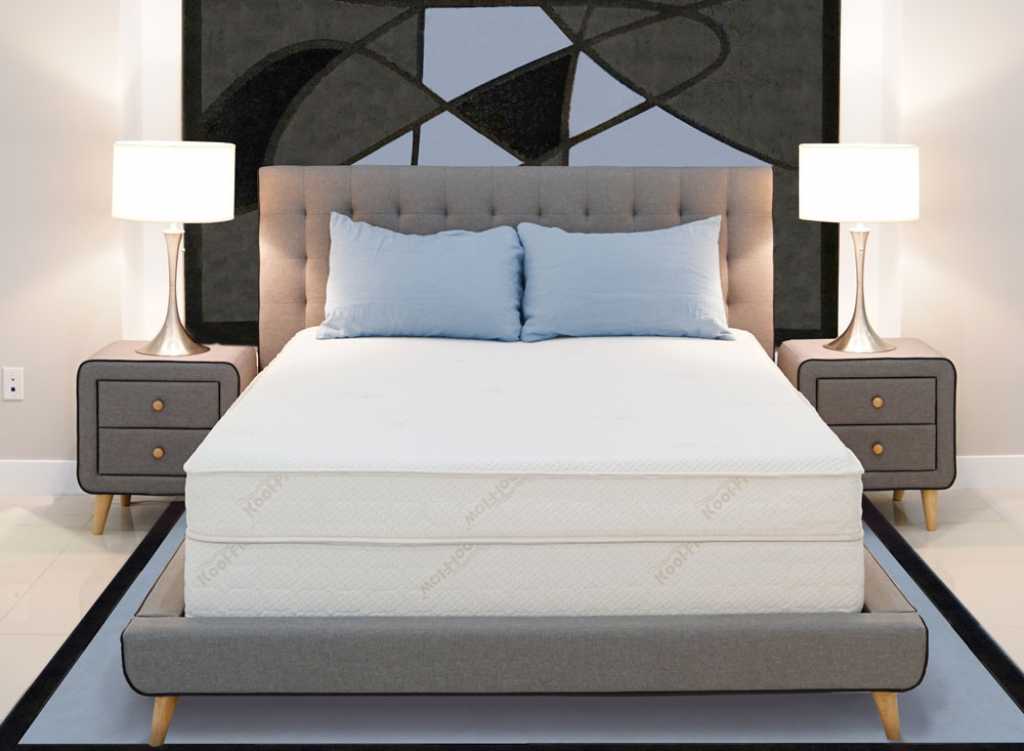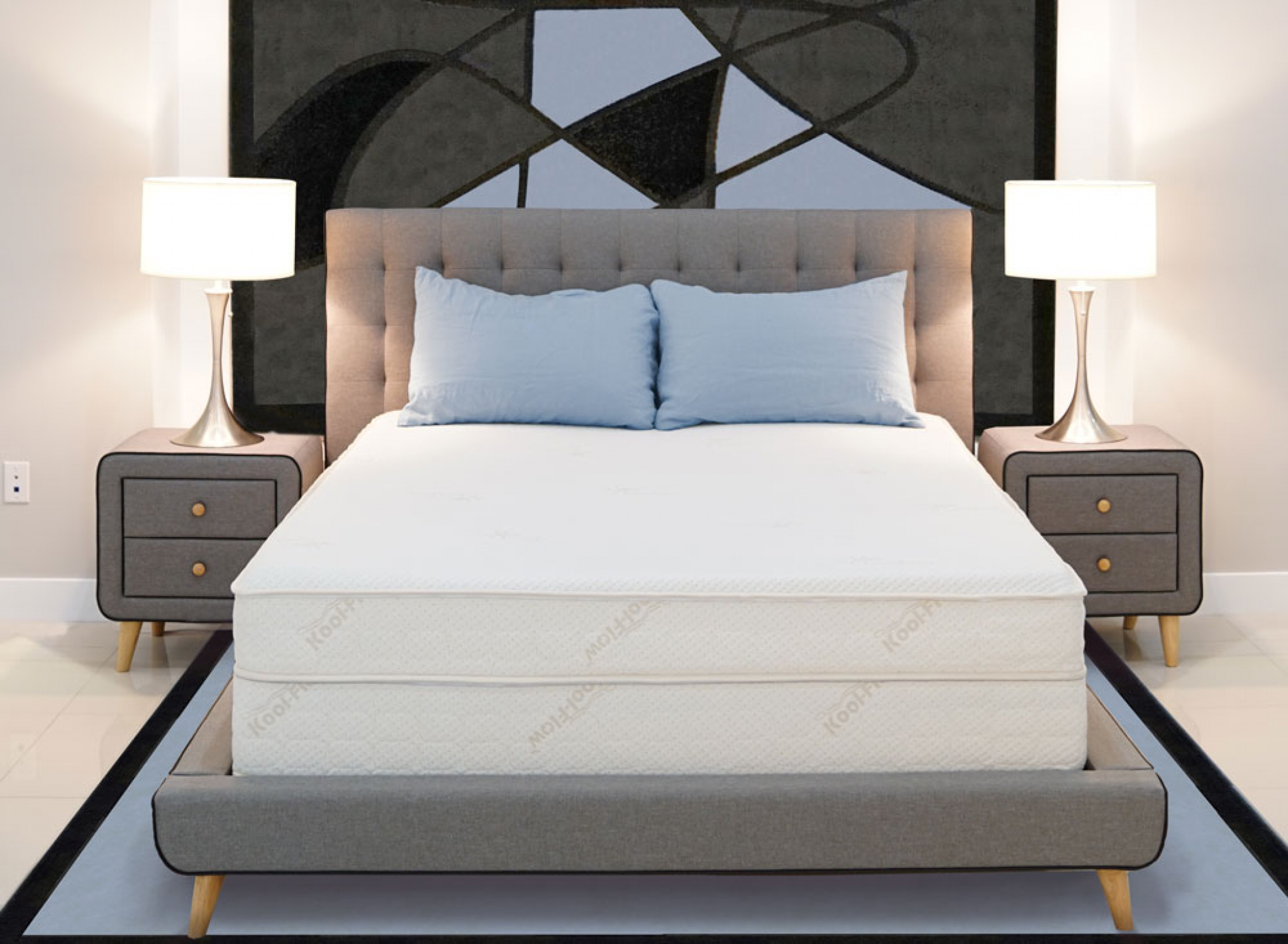 SelectABed Air-Pedic 800 is the top-of-the-line mattress from the company. It is made by SelectAbed, a company that makes high-end mattresses exclusively. There are a few different options available, but the Air-Pedic 800 is the top one.
It is a 13.5-inch thick mattress that is 6 inches thick in each section. The product has six-chamber technology, which is where the 6-inch foam chambers are. It comes with two wireless remotes that control the firmness of the mattress.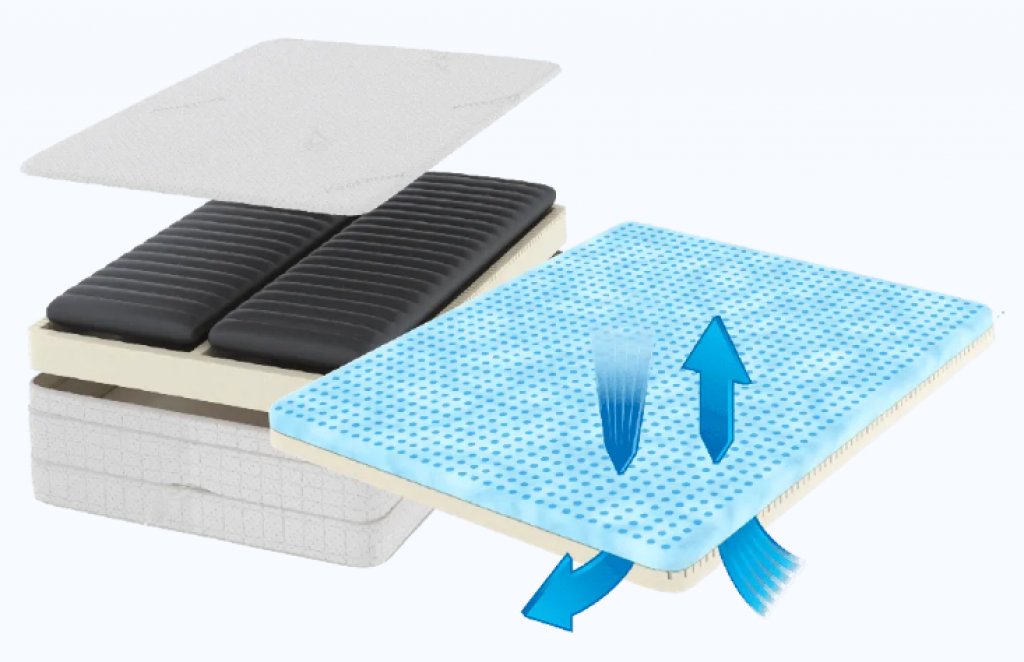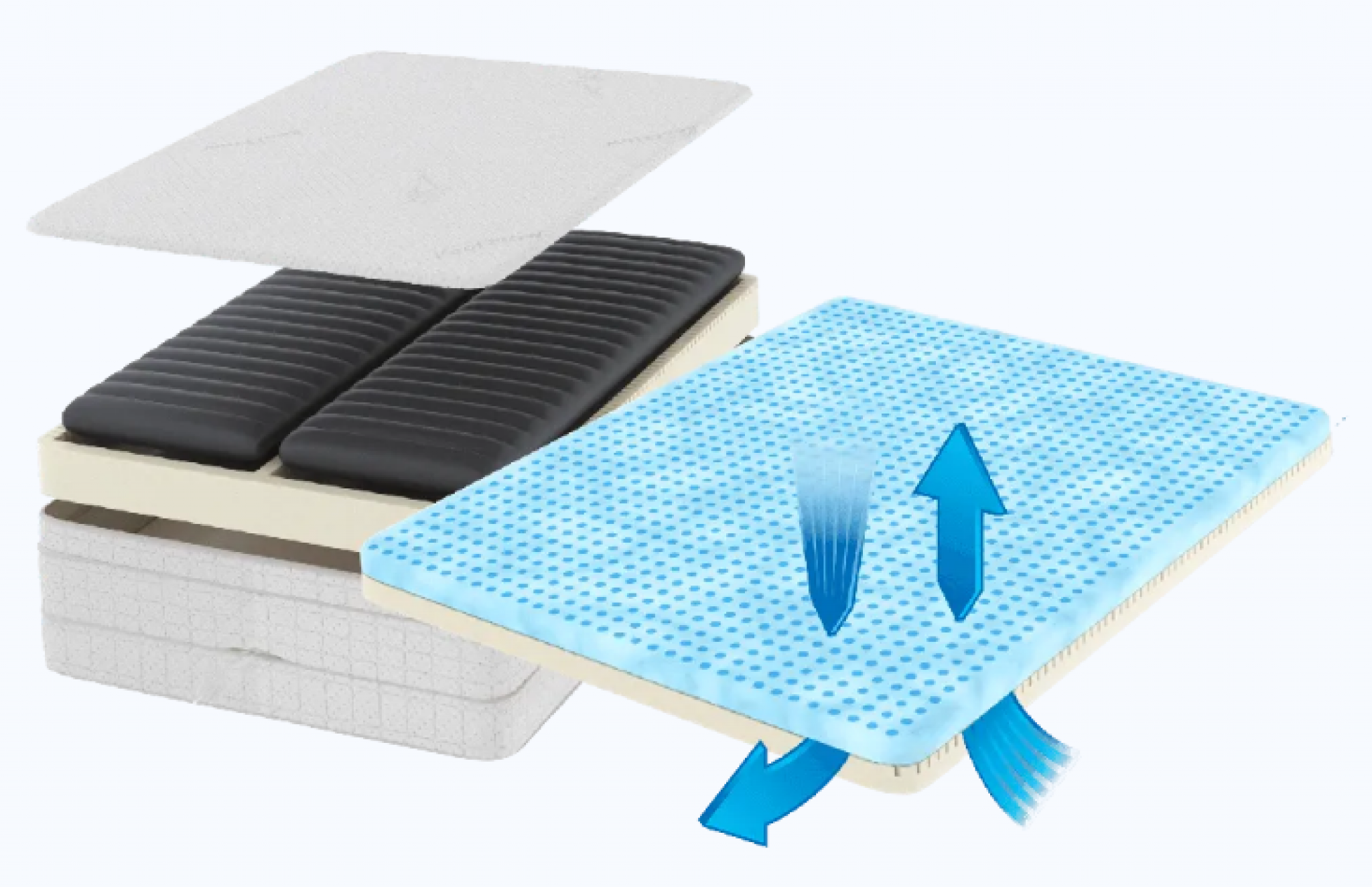 Six separate chambers individually provide support for the head, shoulders, legs, and hips. There is also a 6-inch thick layer of gel that matches your body temperature.
What I Like:
The SelectABed Air-Pedic 800 is one of the best mattresses you can own. It has a 13.5-inch thick dual-chamber design that combines two 6-inch thick chambers.
The 6 chamber, Multi-Zone technology provides an edge-to-edge sleeping surface.
---
Personal Comfort A10 Bed
Best Luxury Mattress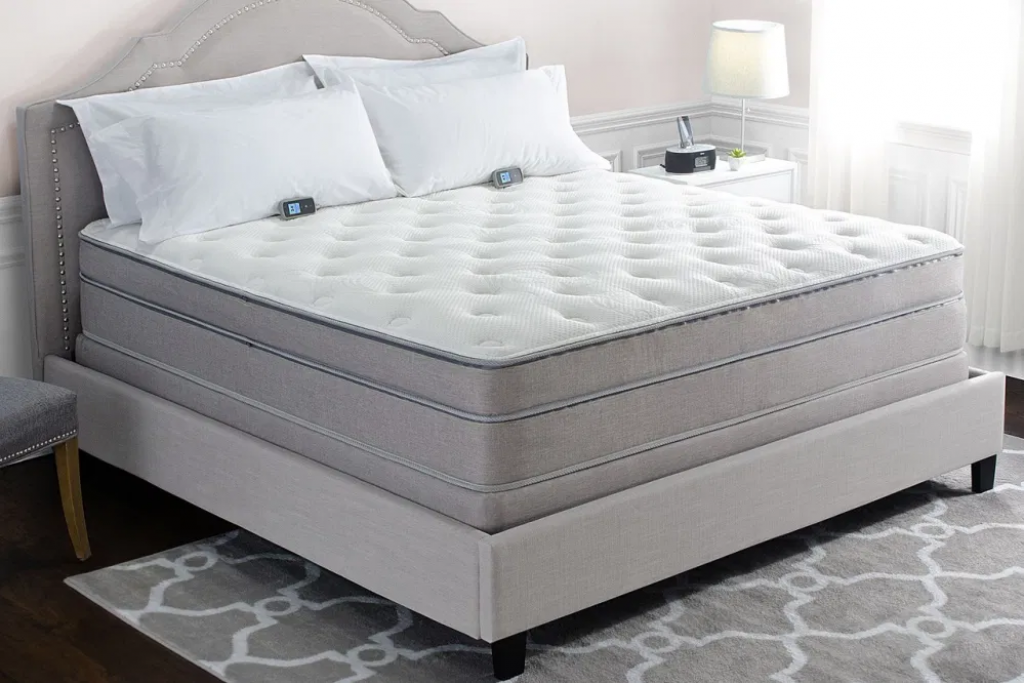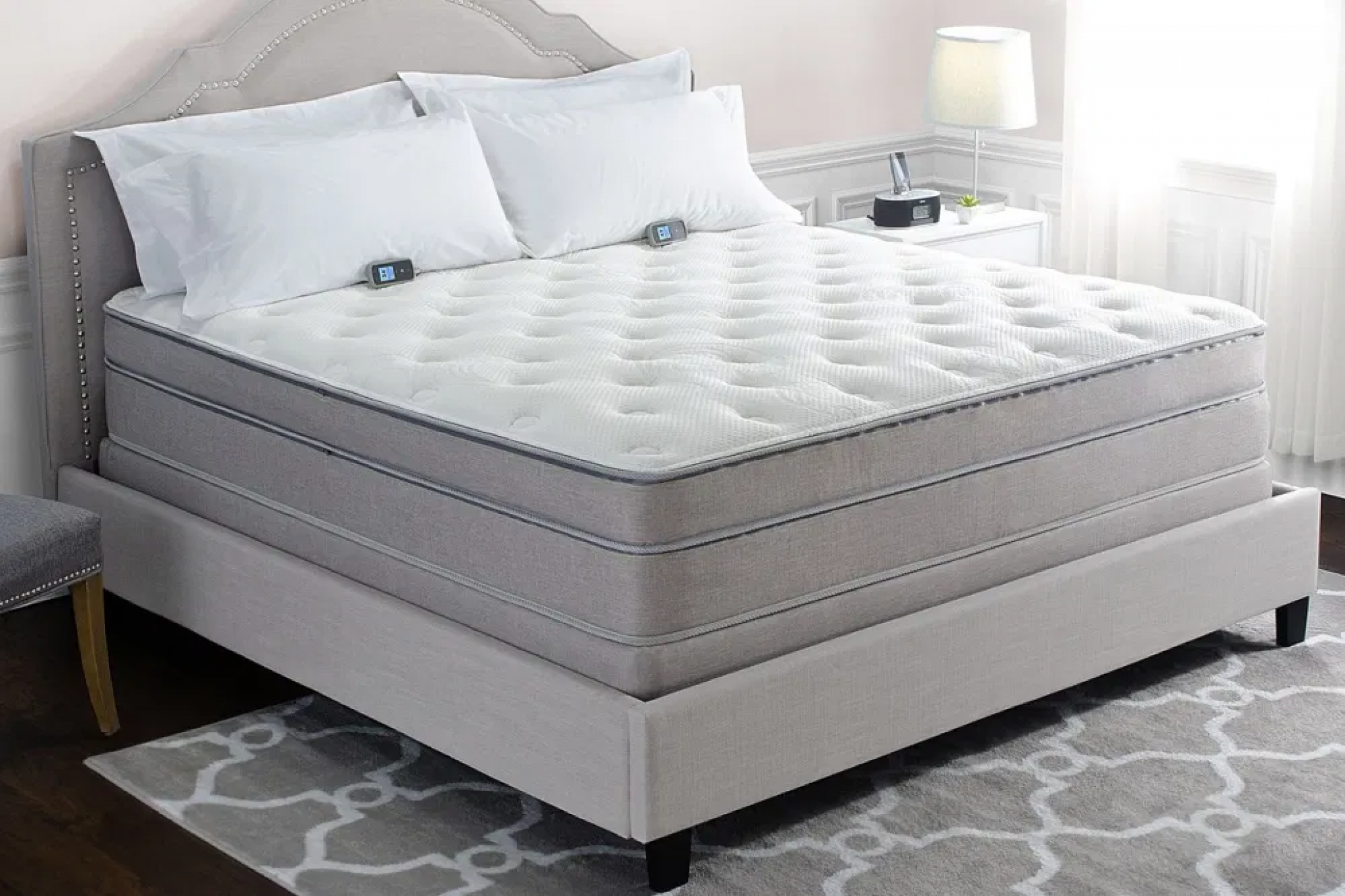 The A10 Bed is the latest addition to Personal Comfort's famous A10 product family. The new bed is a 15-inch thick mattress that comes with a bamboo fabric cover. The reversible top panel is made of bamboo fabric, which creates a natural cooling sensation when you lie down, and the zipper cover is made of woven cotton.
The A10 Bed's Gel-Infused Comfort Layer is crafted with three different cooling technologies, including gel-infused memory foam. The mattress comes with a wired remote with which you can control the air pump at the head of the bed.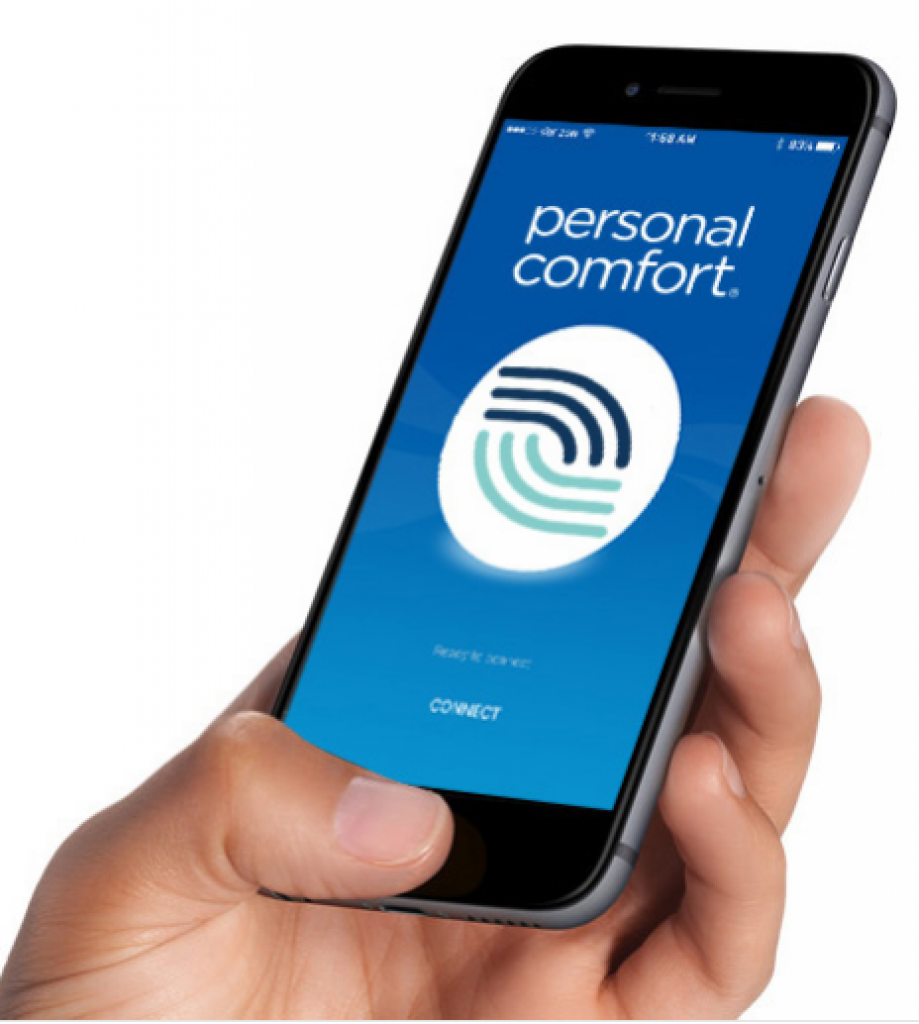 Personal Comfort A10 Bed is one of the most popular hybrid mattresses on the market. Its patented AirFlow Comfort Layer uses two types of air-based support (a system of interconnected air chambers) to give you the support you need without feeling too firm or too soft.
What I Like:
The Personal Comfort A10 Bed is a hybrid mattress that offers both support and comfort. It comprises a cooling fabric woven tightly to create a non-slip surface that's comfortable to lie on.
The A10's cover is made from bamboo, which helps regulate your body temperature throughout the night to sleep better and wake up.
---
ReST Original Smart Bed
Best Support for Back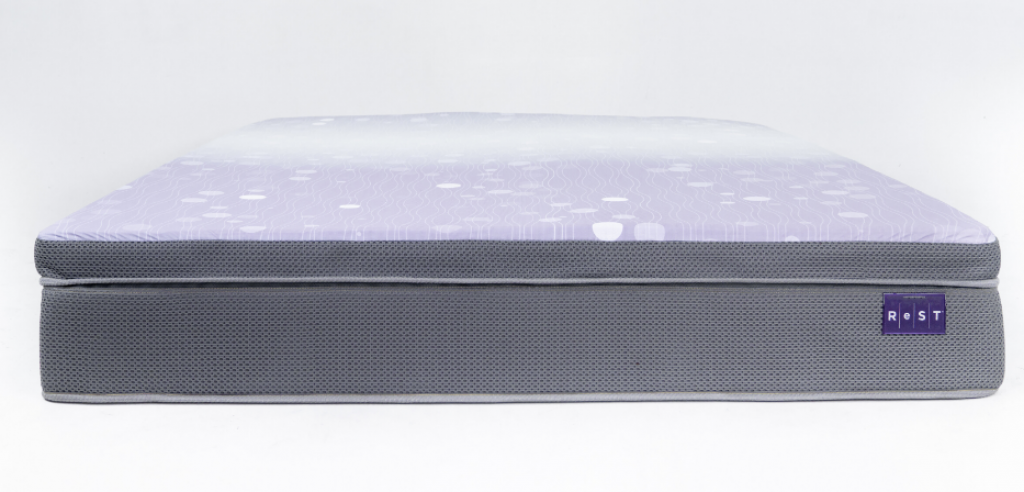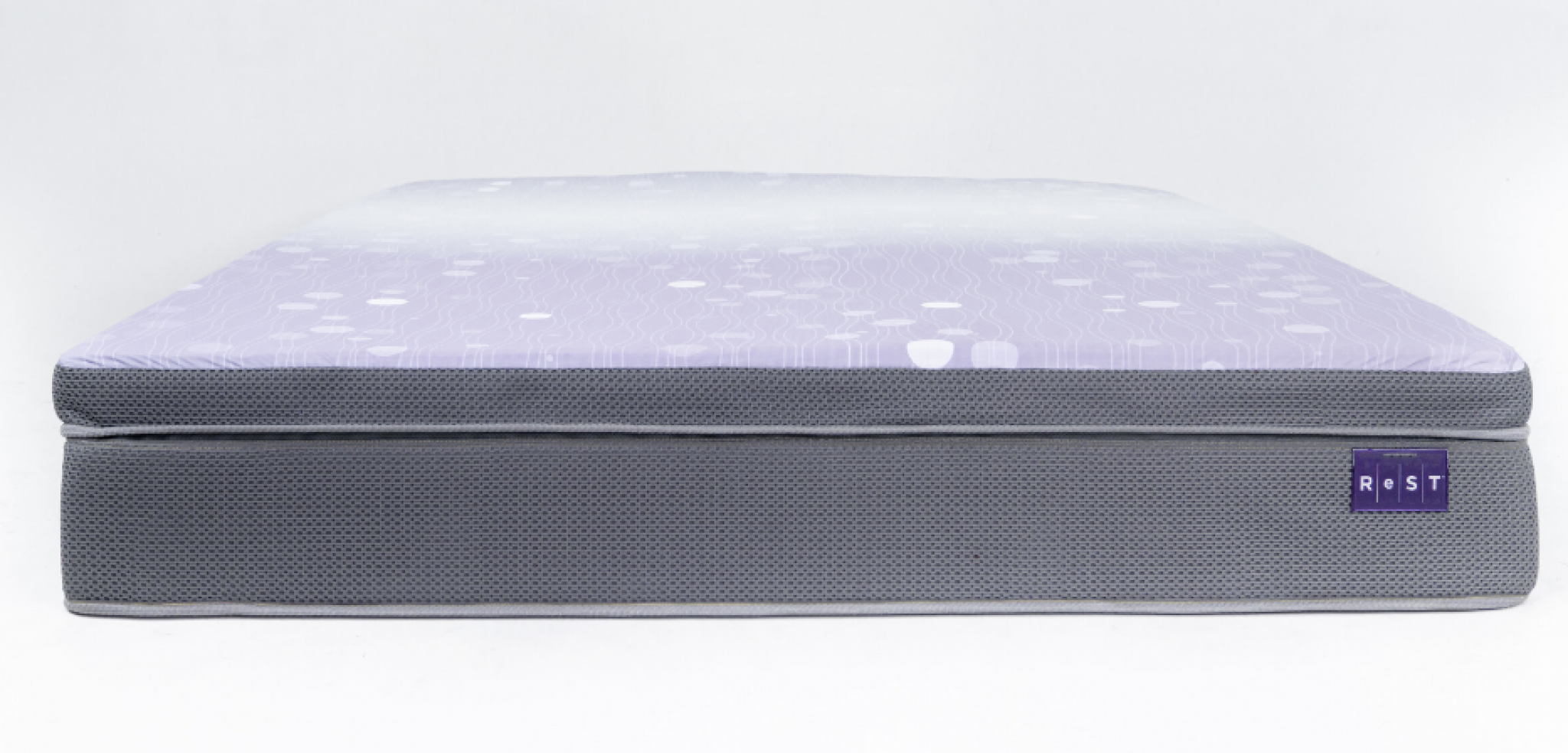 Mattress technology has advanced to such a point that you can tailor it to your exact needs and body type. And that's where the ReST Original Smart Bed comes in. With its unique, body-mapped design, this mattress does more than any other to relieve pressure points, relieve back pain, and provide support for your body.
The ReST Original Smart Bed is composed of 4 inches of innovative gel grid comfort layer, where 2 inches is a foam blend, and another 2 inches is a gel grid. Combining these layers and the memory foam on each side of the bed allows you to get the support and comfort you need to have the best sleep of your life.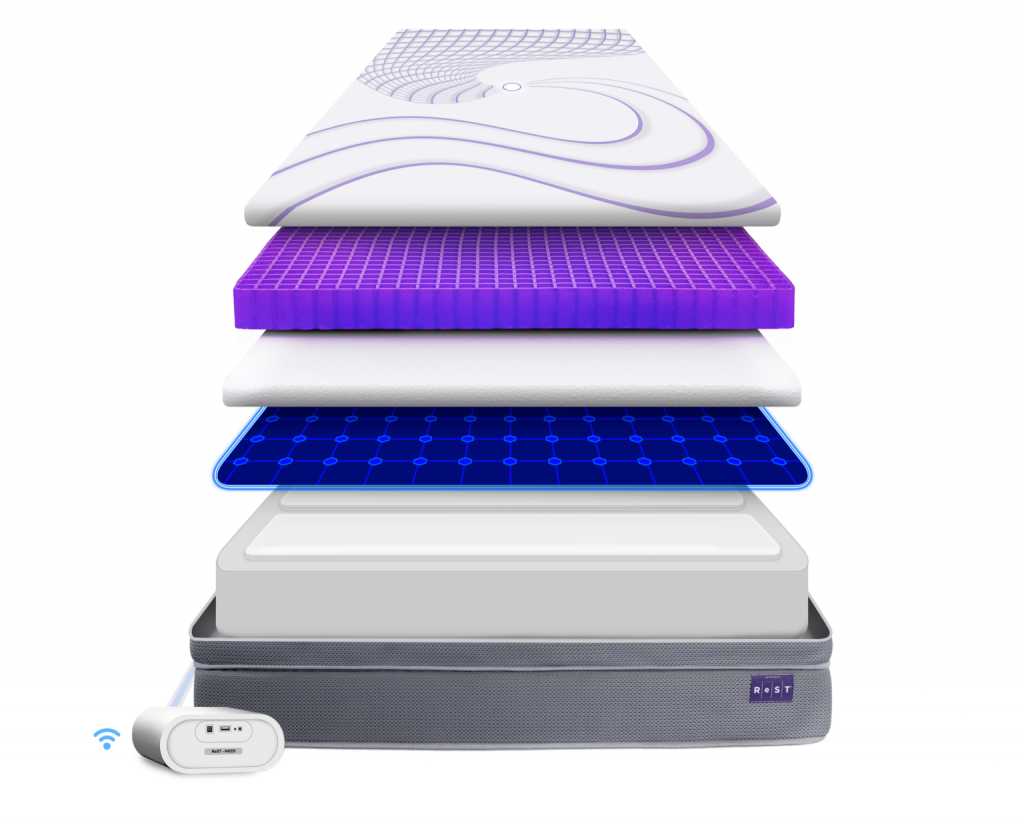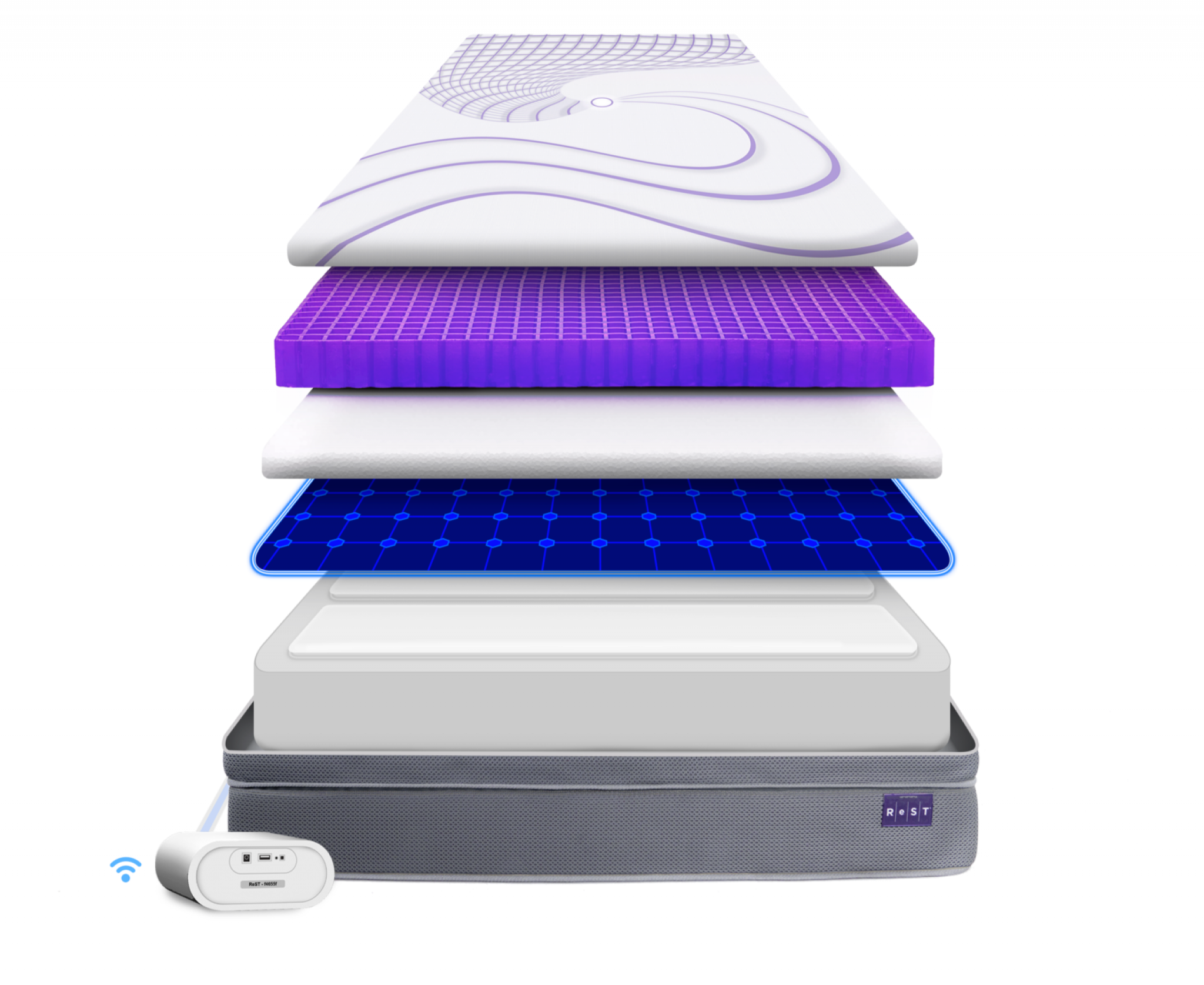 The ReST Original Smart Bed is a sleeping system that users can control remotely via a smartphone app, so you can adjust the bed's firmness from anywhere in the world, whenever you want. It automatically controls five body zones, like legs, hips, lumbar, shoulders, and head, for fantastic customization.
What I Like:
With its advanced technology, the ReST Original seems to be one of the first smart beds that actually does what it says it will do.
The ReST Original has a ton of features, such as a 10-year warranty, a 90 night trial period, and a built-in app to help you easily control what feels best from your phone.
---
Premium Adjustable Beds Comfort Craft 5500
Best Stretch Knit Cover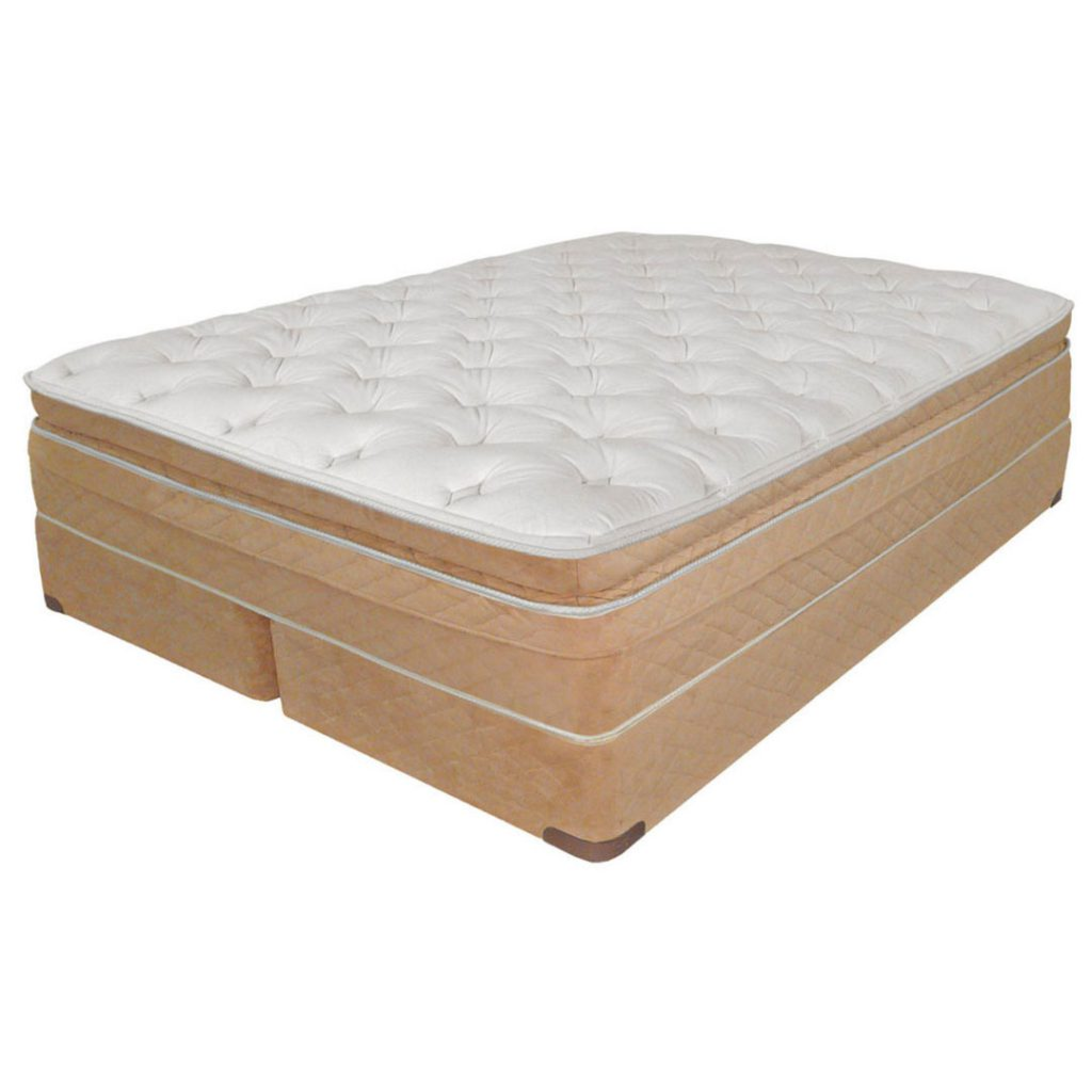 The Comfort Craft 5500 adjustable bed featured in this review is as close to perfect as I've ever seen. It's everything I could need or want in a bed, and I couldn't imagine sleeping comfortably on anything else. The mattress is sturdy and stable, with a nice bounce to it. It's very comfortable and supportive, especially for a memory foam bed, and it's got a high-end feel to it. I love to adjust it to the perfect position for reading, watching TV, working on my laptop, or lying down to take a nap.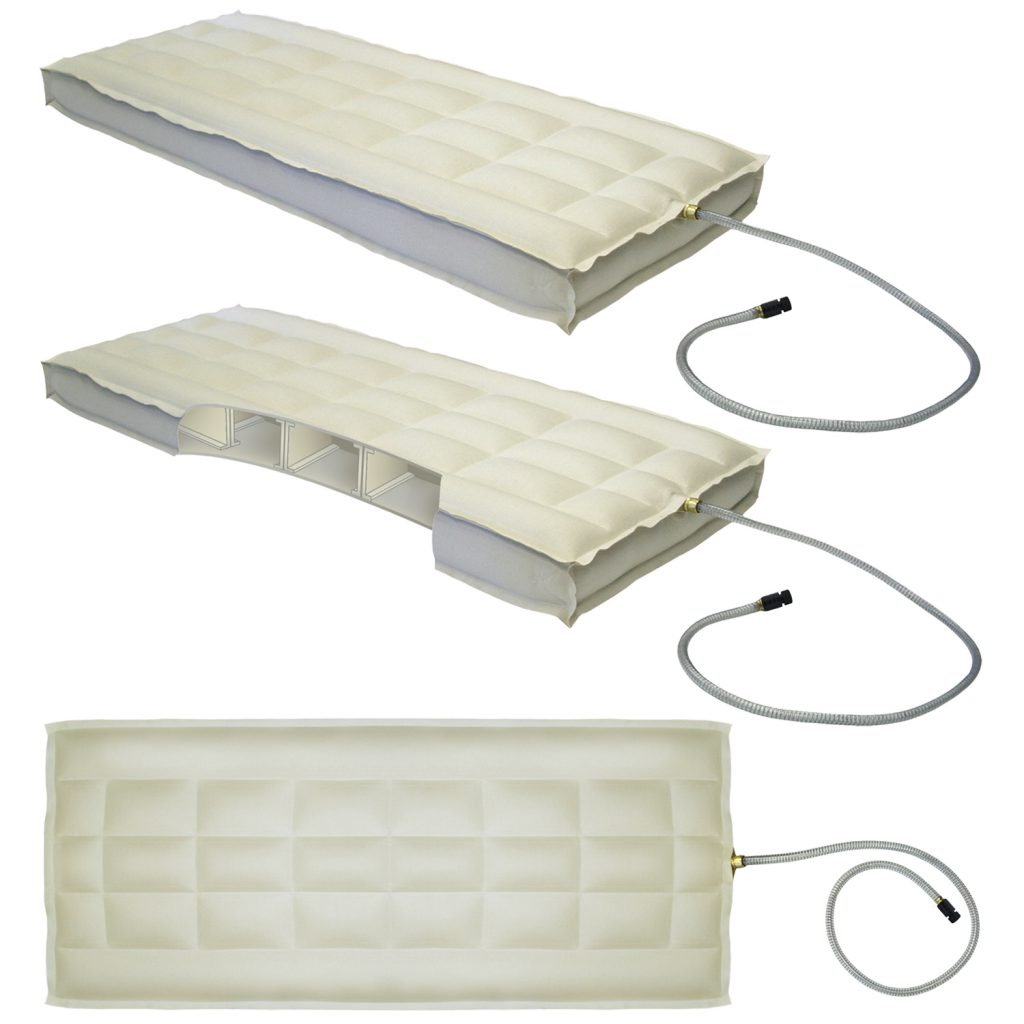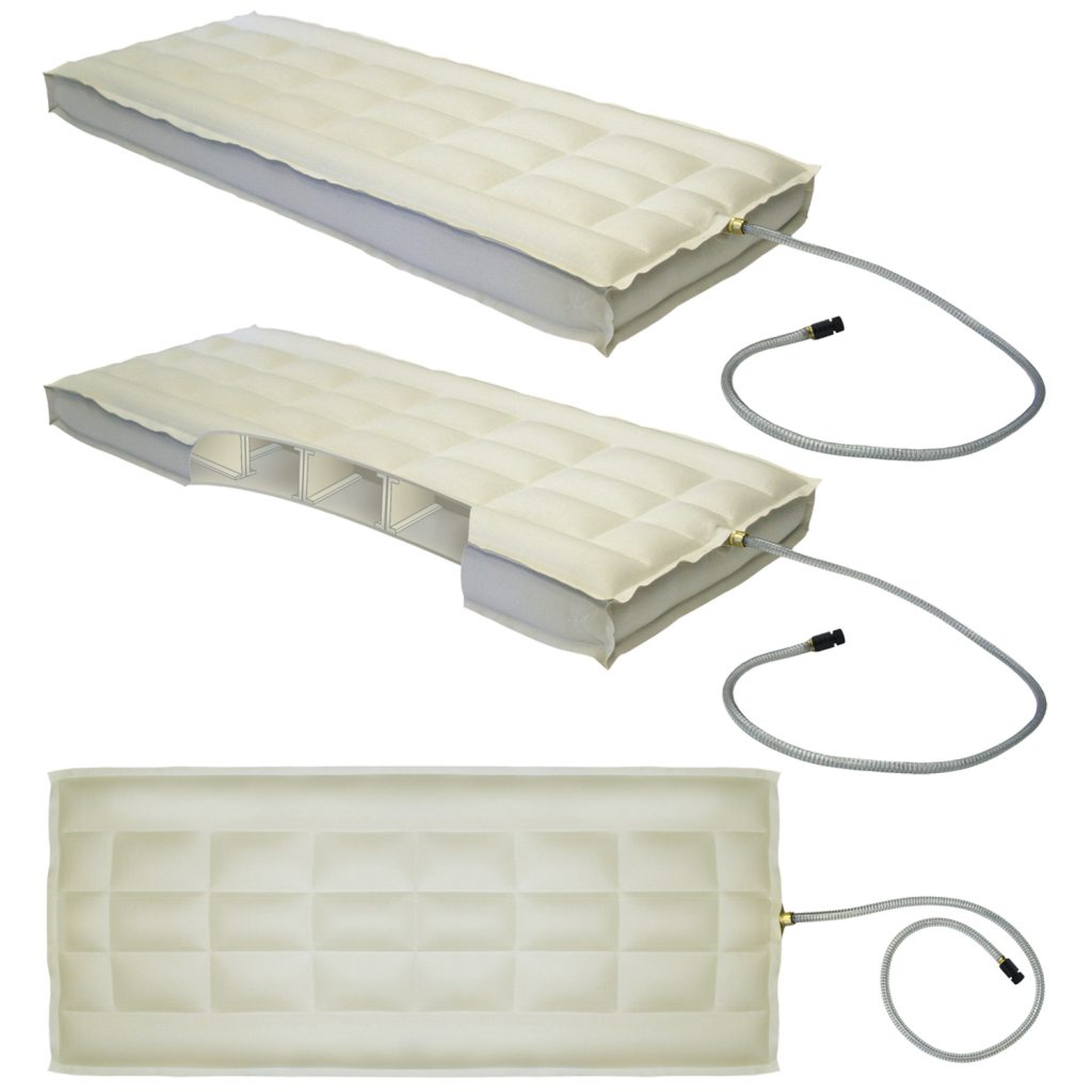 The Comfort Craft 5500 adjustable beds are truly magnificent. These are the only beds that are adjustable and designed to meet your needs and comfort. The Comfort Craft 5500 is a premium elevated, multi-zoned adjustable air bed manufactured by Premium Adjustable Beds. These beds are the ultimate in adjustability. It has balanced multi-zoned support that is unlike any other adjustable bed.
What I Like:
The Comfort Craft 5500 by Premium Adjustable Beds is a mattress with a built-in adjustable base. This allows you to position your body in the best comfortable position for your sleep.
The adjustable base is effortless to use, and it can be raised or lowered to suit your needs. This mattress is also very comfortable.
---
Buyer's Guide
Mattresses come in all different shapes, sizes, and materials, and finding the right one can be challenging. While some people prefer the ease and comfort of foam or innerspring models, others have found that a more durable solution can be had with an adjustable air mattress. These have become increasingly popular, as their flexibility makes them ideal for sleeping anywhere.
---
What Is An Adjustable Air Mattress?
An adjustable air mattress is a bed that is typically used as a guest bed. It is just like any other mattress, but with the ability to be set to different heights. The adjustable air mattress is also sometimes called an airbed or air mattress.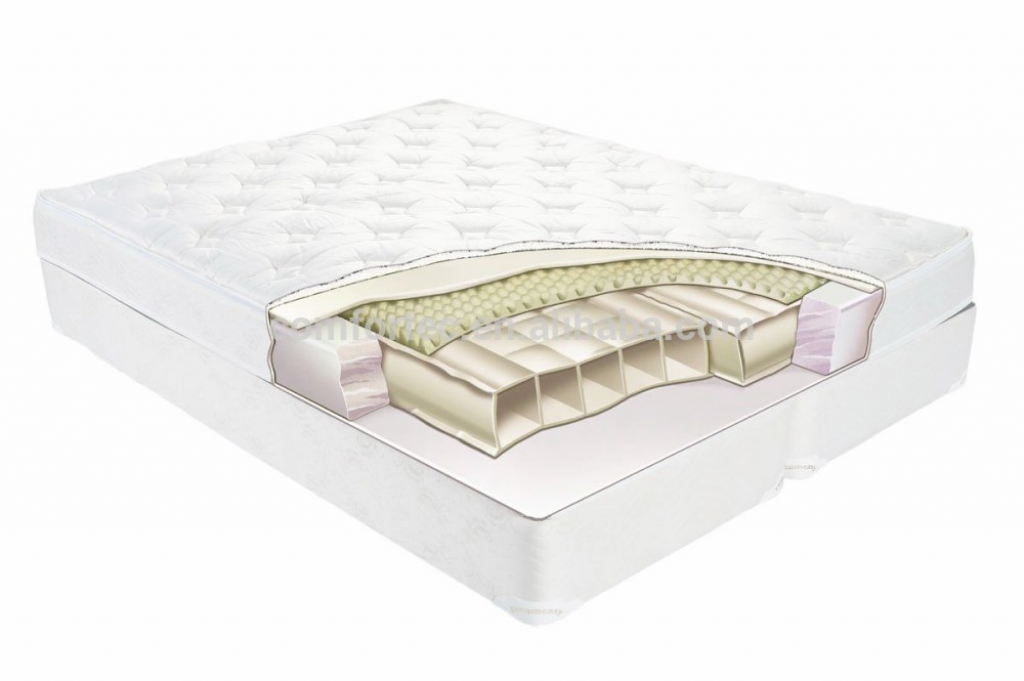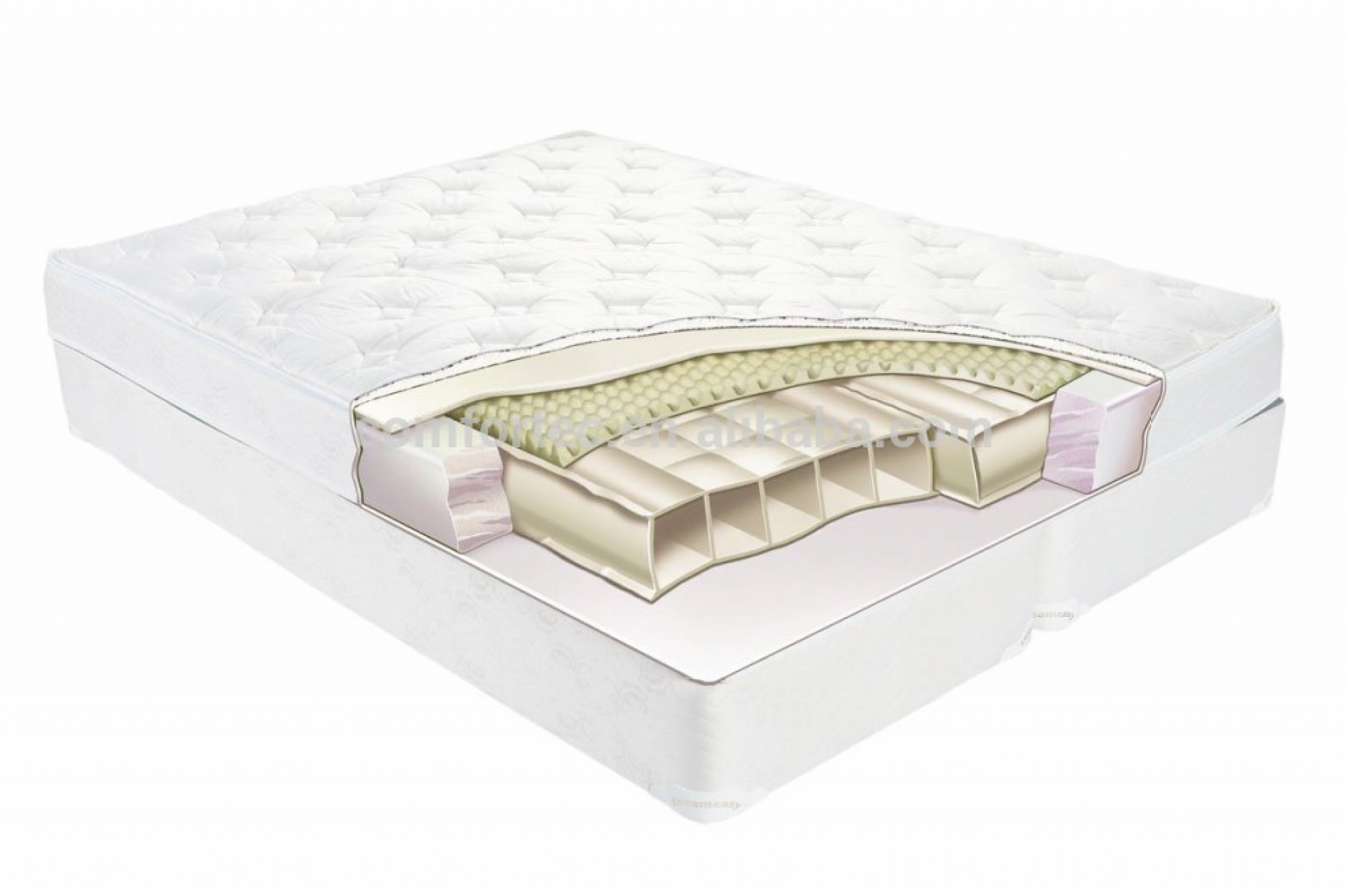 It is generally made out of polyurethane, and often you can purchase a pump that allows you to inflate and deflate the mattress at will. Besides, there are various types of adjustable air mattresses. Some advanced models have over 50 adjustments that can be made with the help of a remote.
---
How Does An Adjustable Air Bed Work?
An adjustable air bed is a bed that is made of a thick and durable material and has a soft quilted cover over the top of it. Modern adjustable air beds have some chambers that contain air. The air bed also has a pump that can adjust the amount of air in chambers, which in turn raises or lowers the bed's surface and allows you to adjust the bed's comfort level.
Adjustable air beds are an excellent choice for those looking for a bed that will allow them to easily change the comfort level without the cost that is always associated with buying a new bed.
---
Size Of The Adjustable Air Mattress
The first step in shopping for an adjustable air mattress is to decide what size you need. There are many sizes available: twin, twin XL, full-size, king and queen size, etc. So choosing the right one is essential. An adjustable air mattress is usually about seven inches thick when it's fully inflated. You also need to consider if you have a twin frame, then you'll want a twin adjustable air mattress.
---
What To Consider While Choosing an Adjustable Air Mattress?
An adjustable air mattress is a mattress that is, well, adjustable. The advantage of an adjustable air mattress is you can choose the firmness and support that works best for you. It is also helpful for people who experience back pain, as an adjustable air mattress can be tailored to conform to your body's unique shape.
Air mattresses are also a good fit for people with allergies or sensitivities and even those who have pets or children. The downside is that air mattresses are bulky and a bit more expensive than traditional mattresses. There are several things to consider before you'll make a final decision and buy the best adjustable air mattress for your needs.
Air Chambers
An air bed is a mattress that uses air as a supportive base instead of being filled with springs or foam. This bed type has from 1 to 10 air chambers in different air zones. The air chambers in adjustable air mattresses are a great way to add more comfort to your sleep. With its help, you get to decide on the bed's firmness and make sure that you do not sink to the other air chambers that may be beneath yours. The more air you add, the firmer the mattress will become.
Comfort Layers
Almost every adjustable air mattress has comfort layers. These are key elements to making your bed feel as comfortable as possible. While they aren't really visible, they are extremely important in your mattress. These comfort layers keep you from feeling the coils inside your bed, and they also give your mattress support.
The comfort layers consist of a thin layer of material, usually foam. This foam gives your mattress its shape. Depending on the manufacturer, price, and other features, the adjustable mattress may have several comfort layers topped on the air chambers. There're several types of foam available:
High-density poly foam;
Elastic memory foam;
Latex foam;
Gel foam;
Euro top;
Pillow top.
Edge Support
The more intelligent the mattress, the better your sleep will be. This is where edge support becomes incredibly important. Mattress companies are slowly waking up to the fact that there is a need for features that will give the edge support to everyone. If you're looking for a mattress that will provide edge support, you should buy an adjustable air mattress with an edge support feature.
Mattress Thickness
The thickness of the mattress is always a big factor for most sleepers. On the other hand, when trying to find a product adjusted to their desired comfort level, mattress thickness can be a factor. Mattress Thickness in Adjustable Air Mattress
The thickness of adjustable air mattresses can vary and may be up to 10-14 inches. You can easily adjust the thickness by adding or removing air.
---
FAQ
What is an adjustable air mattress?
An adjustable air mattress is a type of mattress that is made of air-filled chambers that can be adjusted for customized comfort and support. It typically has two or more separate air chambers that are connected to a controller.
What are the benefits of an adjustable air mattress?
An adjustable air mattress can provide superior comfort, as you can easily customize the firmness level of the mattress to your own preference. Additionally, it also helps in relieving pressure points and preventing back pain, as well as providing support for the spine.
Is an adjustable air mattress good for people who suffer from back pain?
Yes, adjustable air mattresses are specifically designed to provide optimal spinal support and minimize pressure points. This helps in providing relief from back pain, as well as reducing any further chances of injury or aggravation.
Are adjustable air mattresses suitable for couples?
Yes, adjustable air mattresses are highly suitable for couples as they provide the ability to adjust the firmness level of each side of the mattress separately. This ensures that each partner can customize the mattress to their own liking.
Are adjustable air mattresses expensive?
It depends on the brand and features of the mattress. Some adjustable air mattresses can be quite expensive, but there are many that are reasonably priced and still provide the same level of comfort and support.
---
The Bottom Line
Thanks to the invention of the adjustable air mattress, you can now enjoy your very own bed without the investment in a set of box springs and a mattress that's big enough for your whole family. For a fraction of a regular bed cost, you can purchase an air mattress that will work for your needs and enhance your life.
I hope the information I provided to understand what things to consider while buying the best adjustable mattress will be enough to choose the right one for your home or other needs.