Brief: Best Platform Mattresses
Purpose: The article aims to guide consumers in selecting the best platform mattress based on individual needs, including budget, sleeping style, movement during sleep, and medical conditions. It emphasizes that while platform mattresses are suitable for adults, they may not be ideal for children.
Top 5 Platform Mattresses:

Saatva Classic Mattress: Best overall, hybrid design, spinal alignment support, suitable for various sleepers, organic cotton cover, 180-night trial, 15-year warranty.
Nectar Memory Foam Mattress: Best for back pain, cooling foam technology, supports body, multiple sizes and firm types.
Brooklyn Bedding Signature Hybrid: Best edge support, TitanFlex™ and Ascension™ coils, medium-to-firm, good motion transfer, 120-night trial.
Helix Midnight Mattress: Best for side sleepers, medium firmness, supports shoulders and hips, hybrid foam and coils, five-layer design for comfort.
Linenspa 8 Inch Memory Foam and Innerspring Hybrid: Best hypoallergenic, combines foam and an innerspring, durable, 10-year warranty.

Platform Beds: Defined as frames with a supportive upper platform for the mattress, often chosen for a sleek, modern bedroom aesthetic.
Buyer's Guide:

Platform Bed Definition: A sturdy alternative to box springs, typically made of wood, metal, or plastic, supporting the mattress directly on the floor.
Best Mattress Types for Platform Beds: Innerspring, memory foam, latex, and hybrid mattresses are suitable, with considerations for personal comfort preferences.
Choosing Factors: Includes bed thickness, frame height, firmness, and type of mattress (innerspring, memory foam, latex, hybrid).
FAQs Addressed: Differences between platform and regular mattresses, suitability for back pain, firmness types, size variations, durability.

Conclusion: The guide assists in making informed decisions when purchasing a platform mattress, considering various factors for optimal sleep comfort.
When it comes to shopping for a mattress, there's a lot of information to keep in mind, especially if you plan on keeping the bed for a long time. Determining the mattress type you should purchase will depend on a number of factors, including your budget, your sleeping style, how often you move while you sleep, and whether you have any medical conditions. As a rule, the best platform mattress is an excellent choice for adults, although it may not be the best option for children.
---
Top 5 Best Platform Mattresses
#1
Get 10% off
The Saatva Classic Mattress is a hybrid mattress that ensures healthy spinal alignment no matter how you sleep.

The cover is made from breathable, hypoallergenic organic cotton, and it is also CertiPUR-US certified.

Chiropractor recommended.
Trial period: 180-night home trial

Warranty: 15-year warranty

Shipping:
Free in-room delivery & setup

Firmness:
5-7/10

Price range: $$$$$

Type: Innerspring
We recommend this mattress for the following sleepers:
Get 10% off
---
This kind of mattress was designed for platform beds, which consisted of the mainframe with the mattress being supported and sitting on an upper frame (also called a platform). The height can vary but usually for about 10-12 inches. Platform beds are a popular choice for those who want to decorate their bedroom in a sleek and modern way and want to make their bedroom look larger.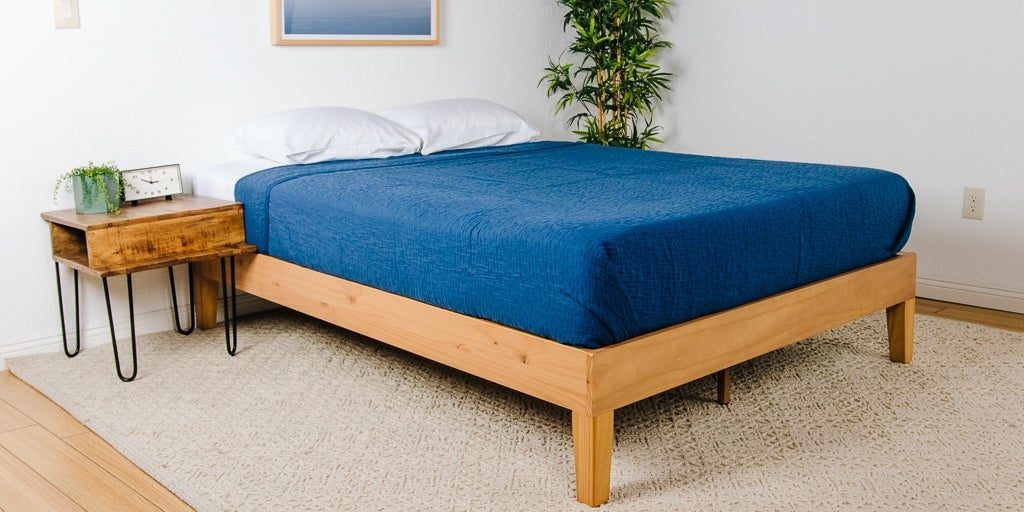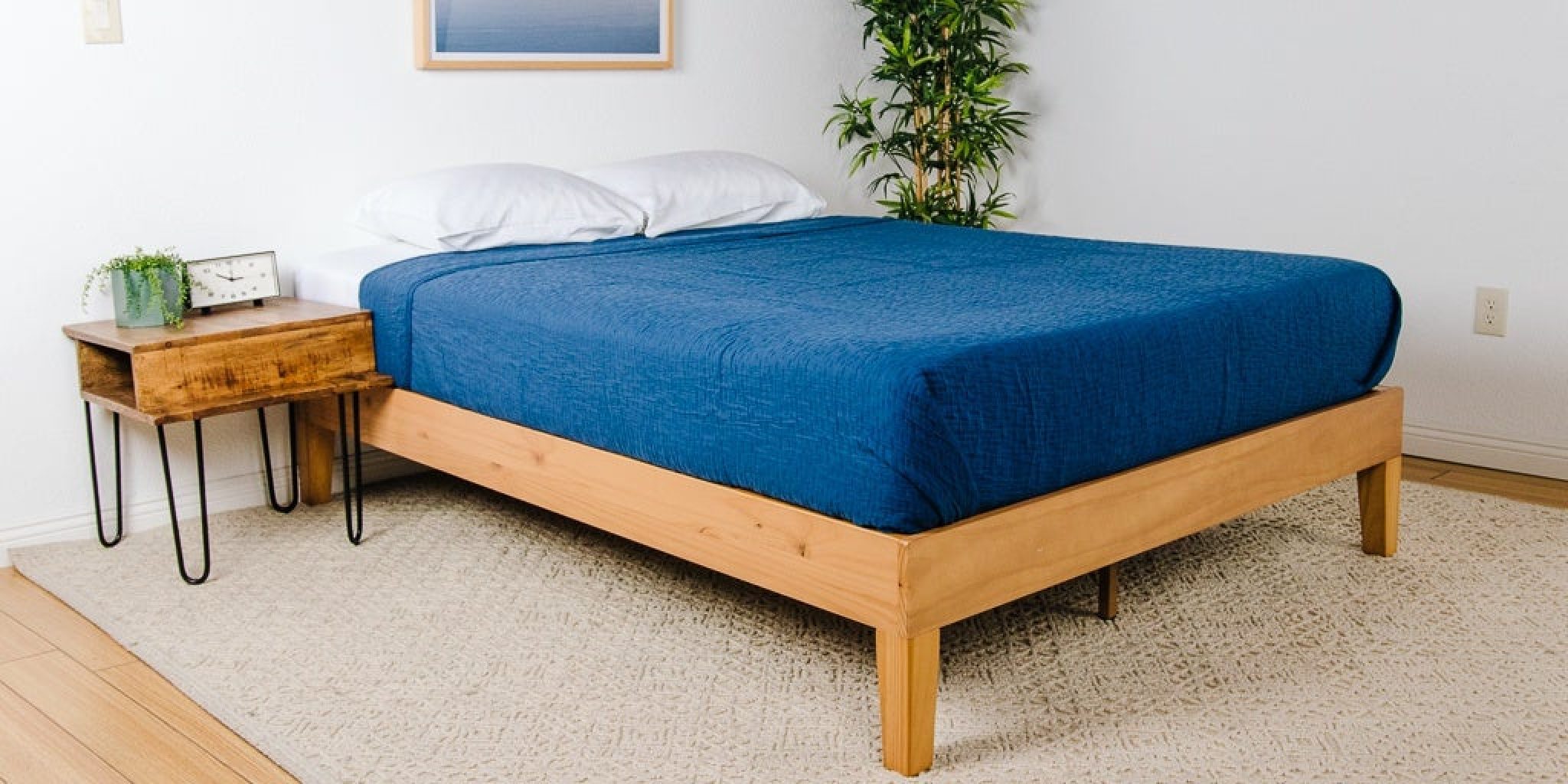 There are many mattress types on the market, so it can be challenging to choose the right one for your home. I did all the work, reviewed numerous beds, and selected the best platform mattress for everyday use and comfortable sleep.
---
Best Platform Mattresses Reviews
Saatva Classic Mattress
Best Overall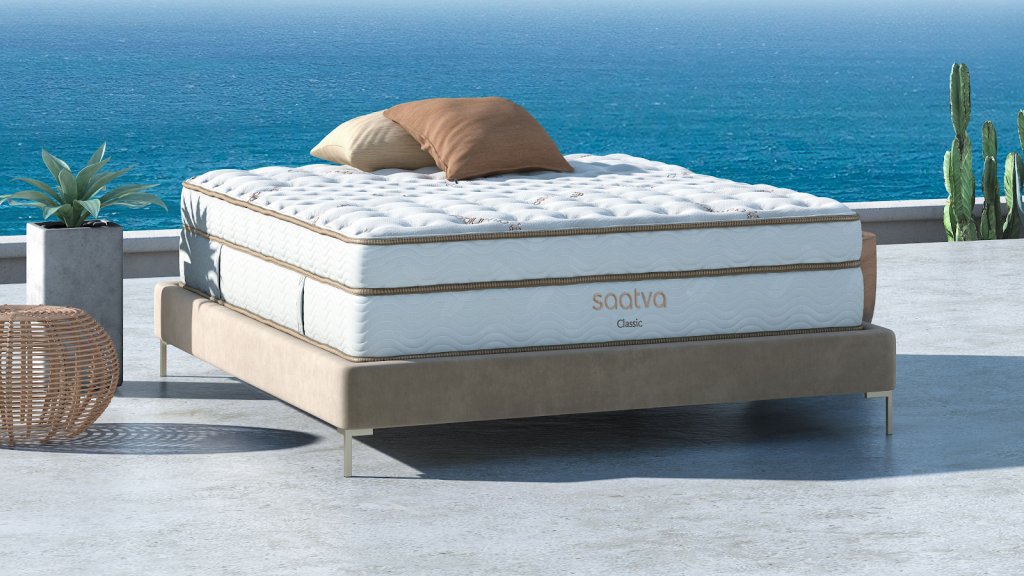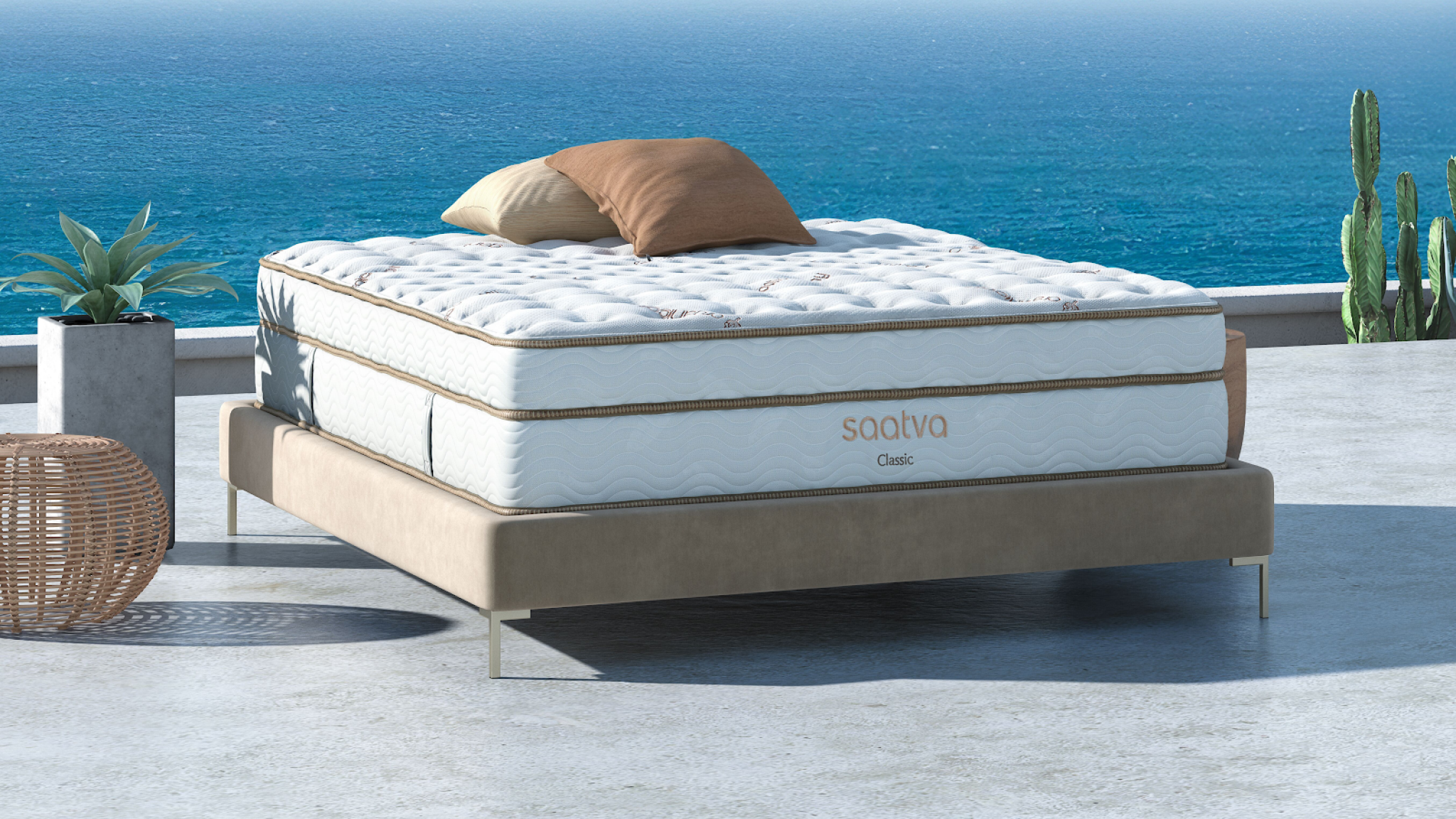 The Saatva Classic is one of the company's best-selling hybrid mattresses, and it's easy to see why. The Classic has two layers of coils and foam, which adds up to a medium-firm feel ideal for most sleepers. Saatva recommends the Classic for side sleepers, back sleepers, and a combination of the two.
This is a luxurious, eco-friendly mattress that's designed to give you a blissful night's sleep. Saatva's medium-firm flagship hybrid mattress, with a plush Euro pillow top, can be combined with the firm's innerspring for a medium-firm feel.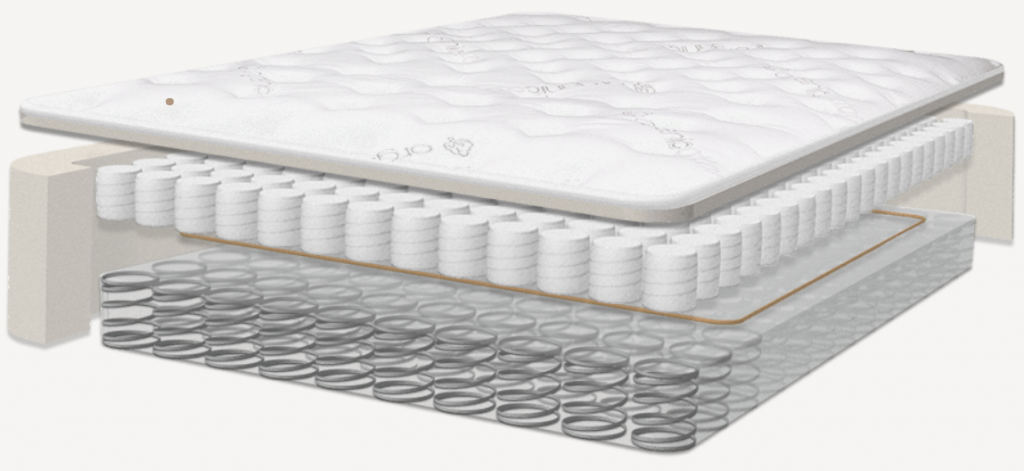 The mattress's top layer is CertiPUR-US® certified memory foam, which gives you pressure relief while keeping your spine in healthy alignment. It offers a 15-year warranty and a 180-night home trial.
What I Like:
The Saatva Classic Mattress is a hybrid mattress that combines memory foam's comfort with traditional coil springs' support.
The cover is made from breathable, hypoallergenic organic cotton, and it is also CertiPUR-US certified.
---
Nectar Memory Foam Mattress
Best for Back Pain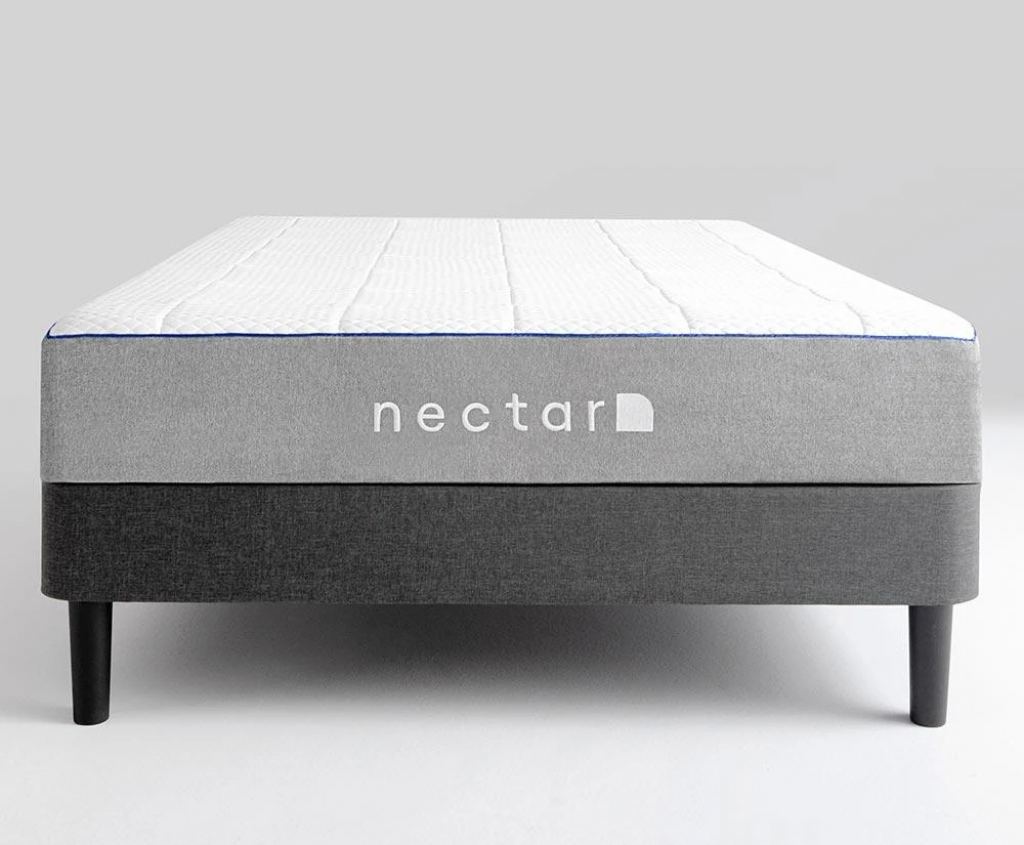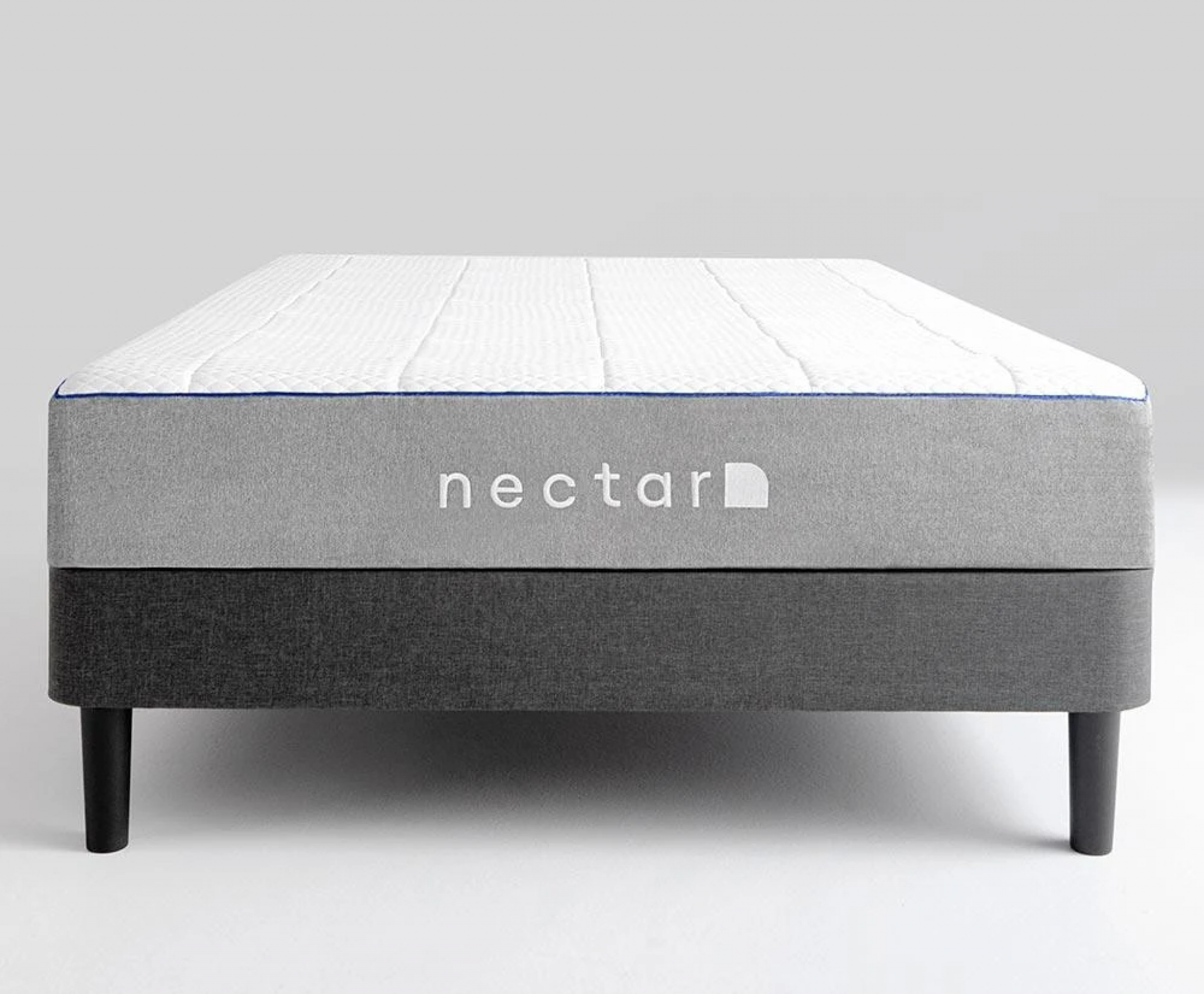 The Nectar mattress is a luxury memory foam mattress. It has been constructed with foam technology that provides a cooling effect designed to keep you cool during the night. This mattress is also designed with layers of soft foam support foams, which provide a layer of support for your body and help you get a good night's sleep. The Nectar mattress is available in multiple sizes and firm types.


Nectar's unique "cooling action" technology positions the company as the best choice for side and back sleepers. The manufacturer uses a higher grade of memory foam than competitors do. In addition, Nectar is one of the only memory foam mattress brands to use what's called a "pressure-relieving comfort layer." This is the layer of pressure-relieving foam that makes the mattress so comfortable.
What I Like:
The Nectar is a memory foam mattress that offers the perfect balance of support and comfort.
It is excellent for people who have back pain or other pains that may be caused by sleeping.
---
Brooklyn Bedding Signature Hybrid
Best Edge Support
The Brooklyn Bedding Signature Hybrid is the newest member of the Signature Series of mattresses. Unlike any other mattress out there, Brooklyn Bedding Signature Hybrid features the TitanFlex™ comfort layer and the Ascension™ coils combined to provide the ultimate sleep experience. This mattress is made for the person who wants to enjoy the great benefits of a memory foam mattress, along with the responsiveness of a coil mattress.
This premium hybrid mattress is a popular choice in the city, and for good reason: it's a medium-to-firm hybrid mattress that sits at a comfortable 6″ and consists of two layers. The top layer is 1.5 inches of TitanFlex™ foam. This memory foam is responsible for the contouring and responsiveness that allows Brooklyn to have such a good motion transfer rating, without sacrificing comfort.


The bottom layer has an innerspring foundation made up of up to 961 individually encased Ascension® coils. This combination of the two layers provides amazing comfort for all sleepers types. The manufacturer offers you an affordable mattress made in the US and comes with a sleep trial.
What I Like:
The mattress has a great bounce, and it also did a great job at decreasing motion transfer between sleep partners.
The Signature Hybrid comes with a 120-night sleep trial, allowing you to try the product for a minimum of four weeks to see if you like it.
---
Helix Midnight Mattress
Best for Side Sleepers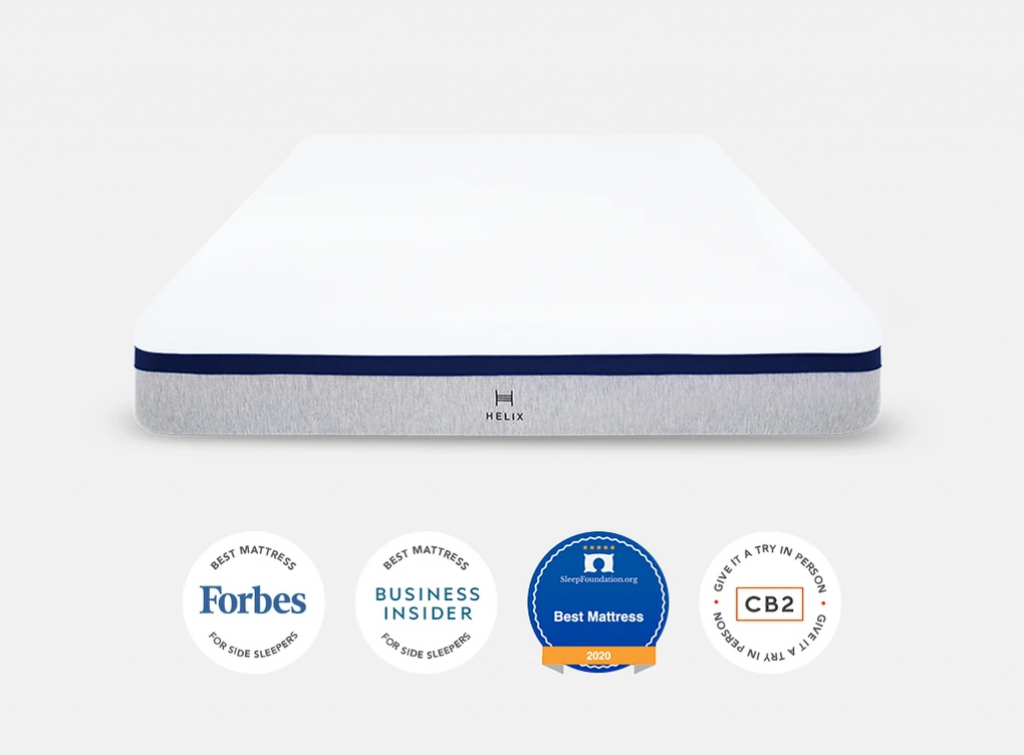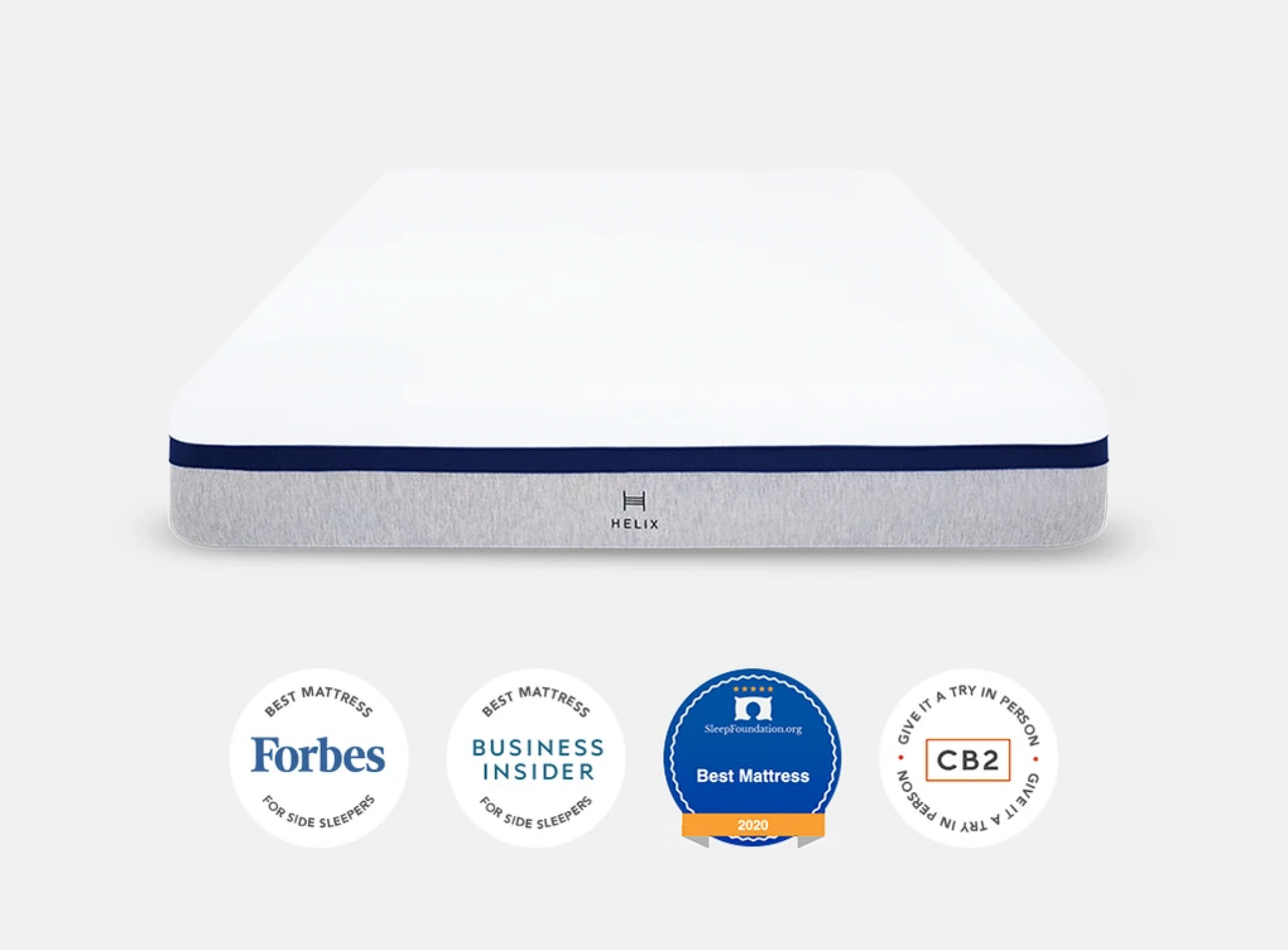 The Helix Midnight mattress is a new mattress that has been designed to provide a medium level of firmness. This mattress is constructed to be a comfortable sleep surface, and it will give a great night's sleep for most people.
The mattress fits well for side sleepers, and it will provide optimal support for the shoulders and hips. It is worth noting that the Helix Midnight mattress will not be a good fit for everyone. In particular, larger people may prefer a bed with more firmness, while people may prefer a mattress with more softness.


The Helix Midnight mattress is a hybrid of foam and coils and is a great option for anyone looking for a softer mattress that still has a bit of stability. The Helix is also an excellent option for those who need a bed that will fit nicely into a tight space.
Helix mattresses are the most technologically advanced mattresses available on the market. Experts designed this mattress to be an excellent fit for side, back, and stomach sleepers. The unique construction of the bed includes five layers created to cradle the body.
The top layer is designed to be breathable and to keep you cool. The second layer is a gel memory foam layer that is made to provide pressure relief. The third layer is a high-density foam layer that provides support for your body. The four's is a wrapped coil layer that offers reliable support – the fifth layer – special foam that gives durability.
These five layers work together to provide a comfortable sleeping environment and a mattress that contours the shape of your body.
What I Like:
The soft top serves to relieve pressure points and make the mattress comfortable.
The mattress has a perfect level of firmness for side sleepers and a cover designed to be breathable.
---
Linenspa 8 Inch Memory Foam and Innerspring Hybrid
Best Hypoallergenic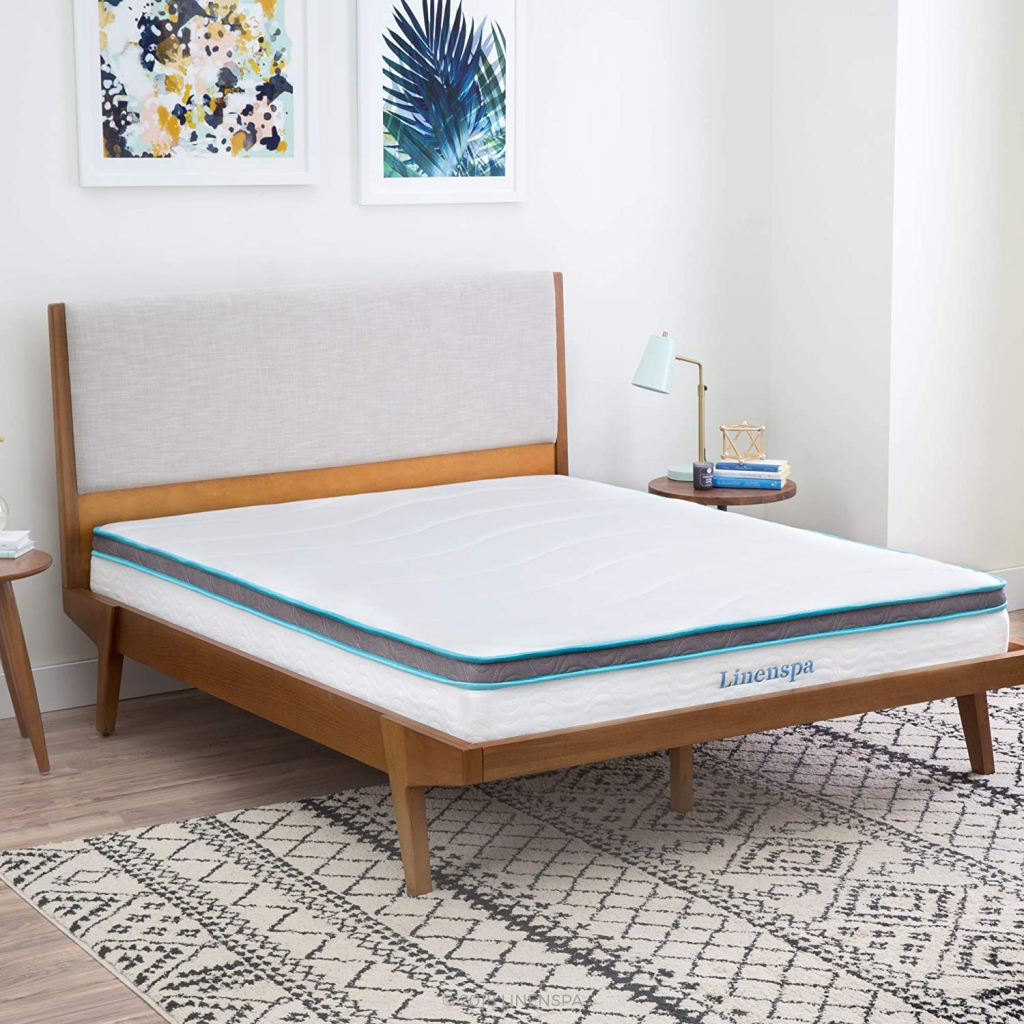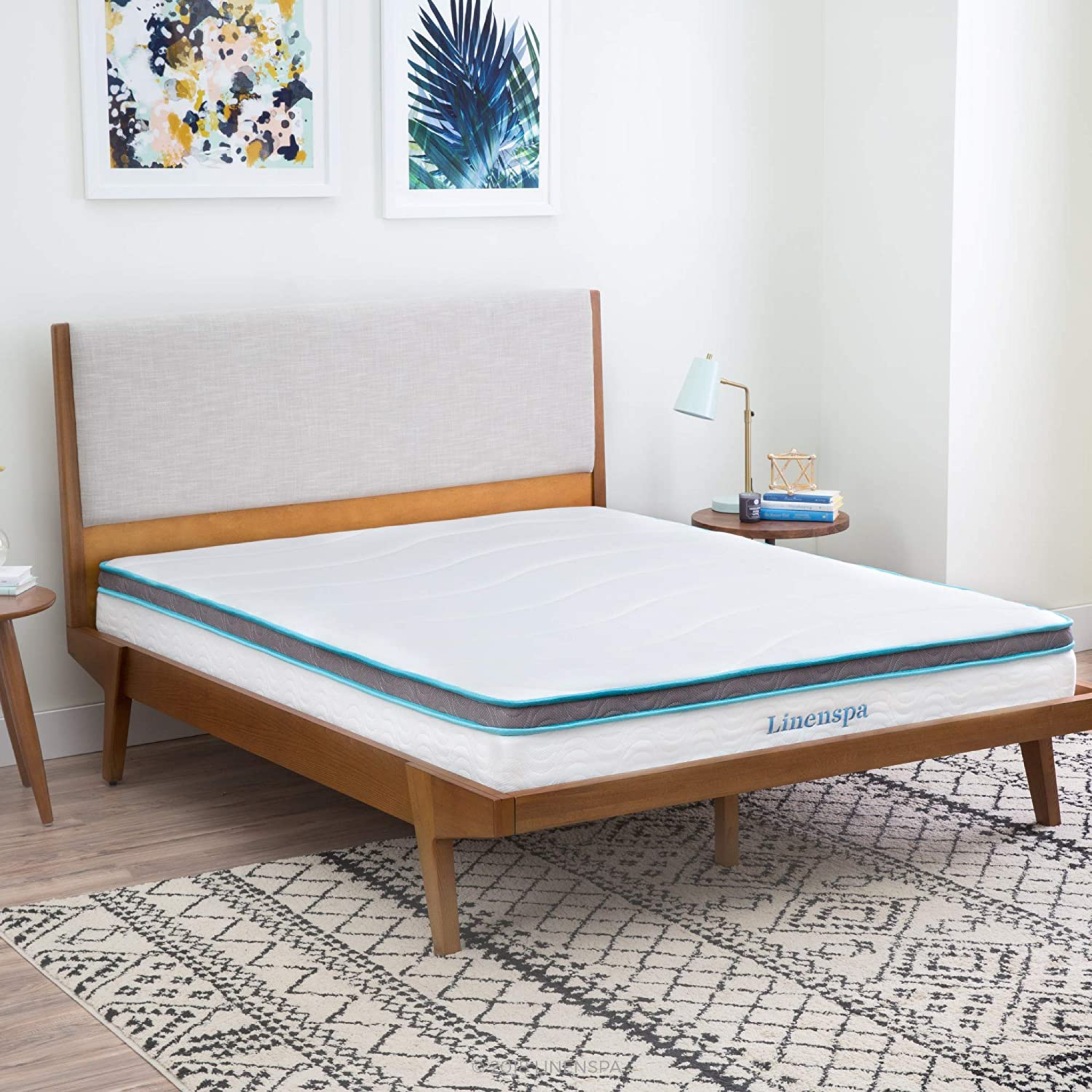 Linenspa hybrid mattress is beautiful. The cover is a soft, silky fabric that is easy to take off to wash. It is also very comfortable. The memory foam is supportive, relieving pressure in your lower back. The innerspring offers additional support that can be felt throughout the mattress. People who like a firmer mattress may not like this mattress as much as the soft side is quite soft. It does offer medium firmness and has a good amount of giving.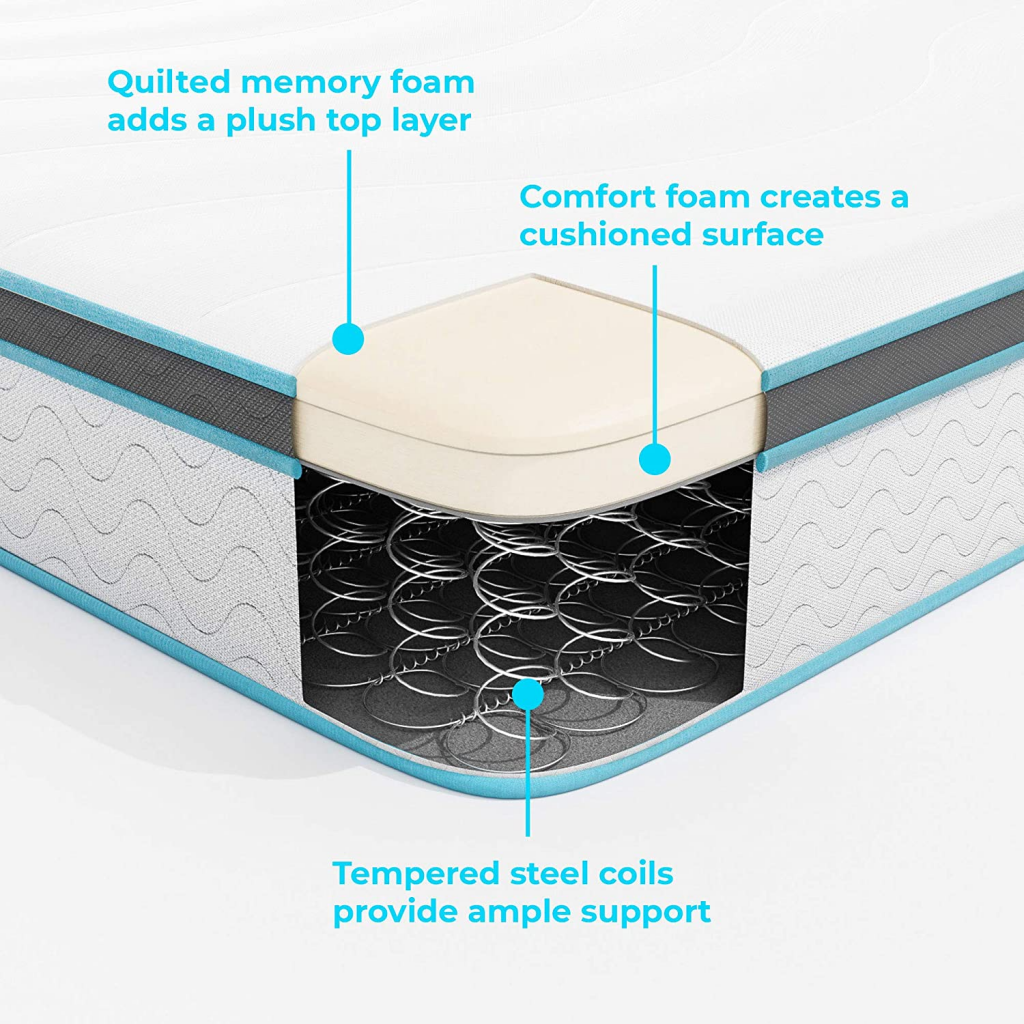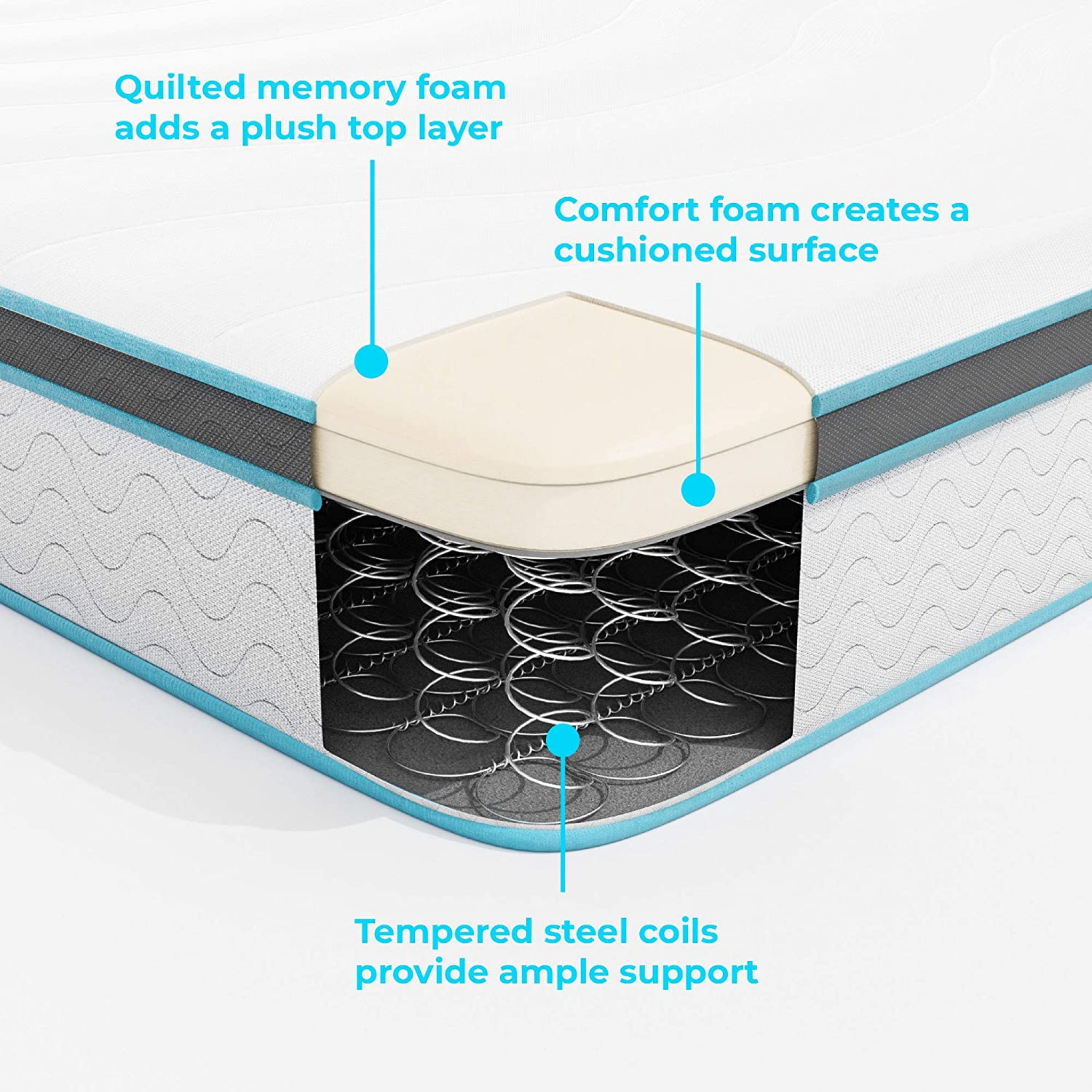 The mattress is also very durable. The innerspring coils are encased in the foam, so they are protected from puncturing the cover. The bed will keep its shape for a long time, which is a great feature to have in a mattress.
What I Like:
The mattress comprises two layers: the 8 inches of high-density foam and the coil spring layer.
Unique technologies help to minimize pressure points and help to increase comfort.
The mattress comes with a 10-year limited warranty.
---
Buyer's Guide
When it comes to mattresses, there are many options for customers looking to get a good night's rest. Memory foam, innerspring, latex, hybrid, platform – all of these mattress types promise to offer a great night's sleep to their owners. So how do you decide which mattress is the best one for you?
Here's a useful guide to the most popular types of mattresses, and how they measure up in comfort and durability so you can make an informed choice when you're in the market for a new platform mattress.
---
What is a platform bed?
Platform beds are the safest type of bed frame for your mattress and are a great alternative to a box spring. Platform beds are gaining popularity because of their strong, sturdy nature, they are easy to assemble, and they allow you to place the mattress directly on the floor.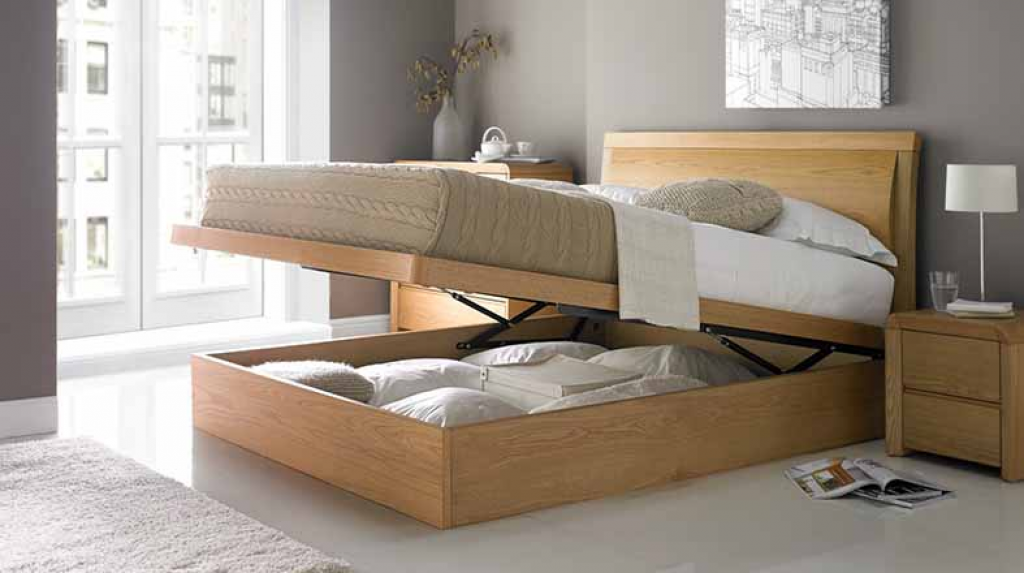 Platform beds, also known as box or slat beds, are made up of two parts: the box frame and the mattress platform. The box frame is constructed from wood, metal, or plastic and is sized to fit a standard mattress. The box frame is topped with a platform made from wood, metal, or plastic. The platform provides a flat surface that is easy to clean and dust.
A platform bed is a good option for anyone concerned about the box spring they use not being compatible with their mattress. Platform beds are often used when a minimalistic approach to design is desired. If you prefer a more relaxed and traditional look, then you may want to consider a four-poster bed frame.
---
Best Type of Mattress for Platform Beds
One of the great things about a platform bed is that you can put practically any mattress on it. Platform beds provide a reliable, supportive base for any mattress, whether you're shopping for memory foam, latex, or innerspring mattresses. However, there are still some considerations to take into account when choosing a mattress for a platform bed.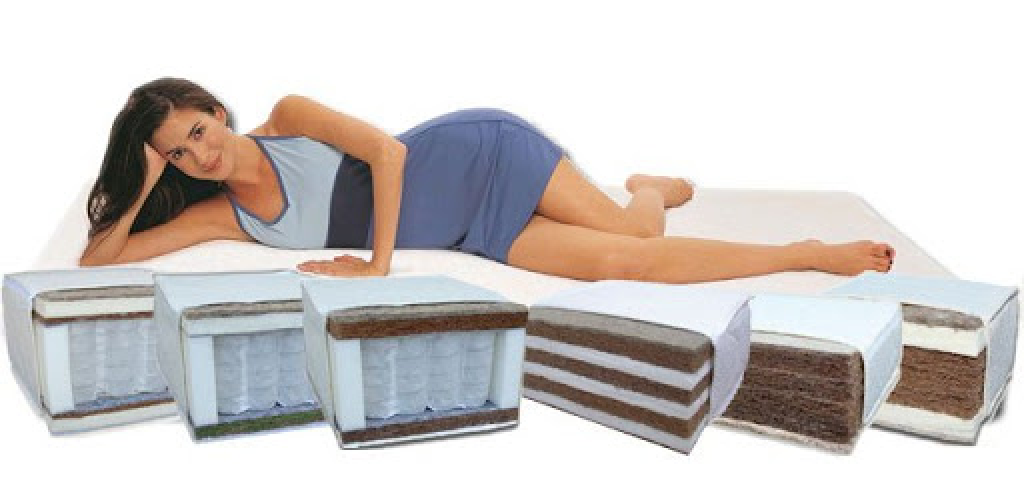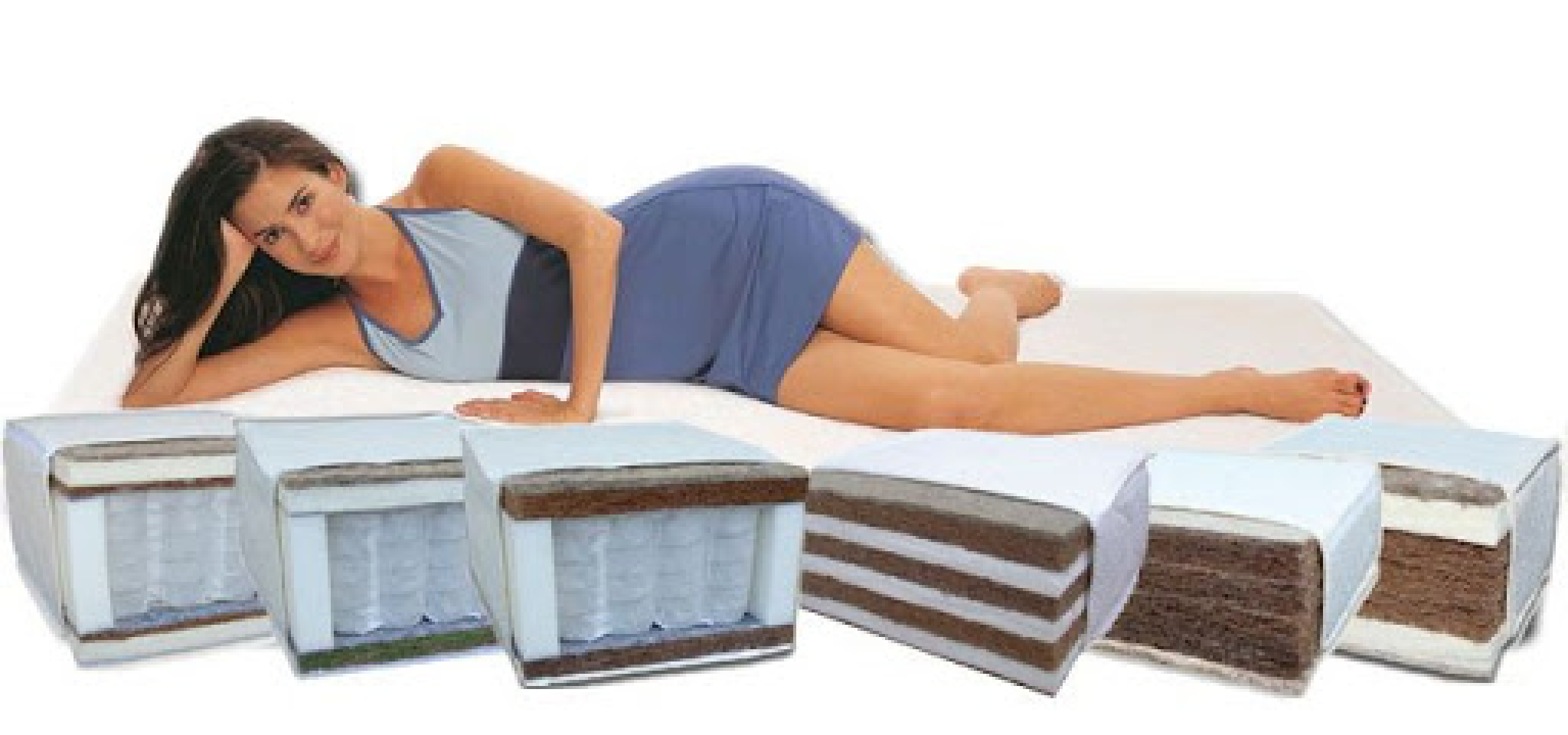 Innerspring Mattress
If you want a comfortable mattress for your platform bed, you should consider an innerspring mattress. While memory foam mattresses have become popular in recent years, many mattress shoppers find that traditional innerspring models still offer the best combination of comfort and support.
Memory Foam Mattress
A memory foam mattress is a popular choice for platform beds since memory foam conforms to your body's curves providing a customized sleeping experience. Many people choose this type of mattress because since memory foam adds padding to the bed, you can select a thinner mattress than a traditional mattress with a box spring.
Latex Mattress
Latex is a natural substance made from the sap of rubber trees, and it's one of the oldest and most traditional materials for making mattresses. People who like latex mattresses say they're very comfortable and responsive, as they give a lot of support to your body. Another thing to consider is that a latex mattress is eco-friendly and has no harmful elements inside.
Hybrid Mattress
A hybrid mattress combines the firmness of a memory foam mattress with a traditional spring mattress's support. Some people may find the hybrid mattress provides the best of both worlds, offering a spring mattress's support without the firmness.
---
What to Consider While Choosing Platform Mattress?
If you are looking for a high-quality hybrid mattress for platform beds, there are many things to consider, including comfort, price, warranty, and more.
Bed Thickness
As it happens, mattress thickness is a pretty important factor in figuring out whether or not you should buy a mattress. After all, you don't want to buy a 4-inch-thick mattress only to realize that it's not going to work for you.
Most sleepers who prefer to use platform mattresses say that the best platform bed thickness needs to be 8 to 10 inches.
Frame Height
The height of the bed frame you choose has more effects than just aesthetics. The higher the frame, the better the mattress will feel to sleep on. This is because a higher frame will allow the mattress to breathe, prevent pressure points, and give you a restful night of sleep.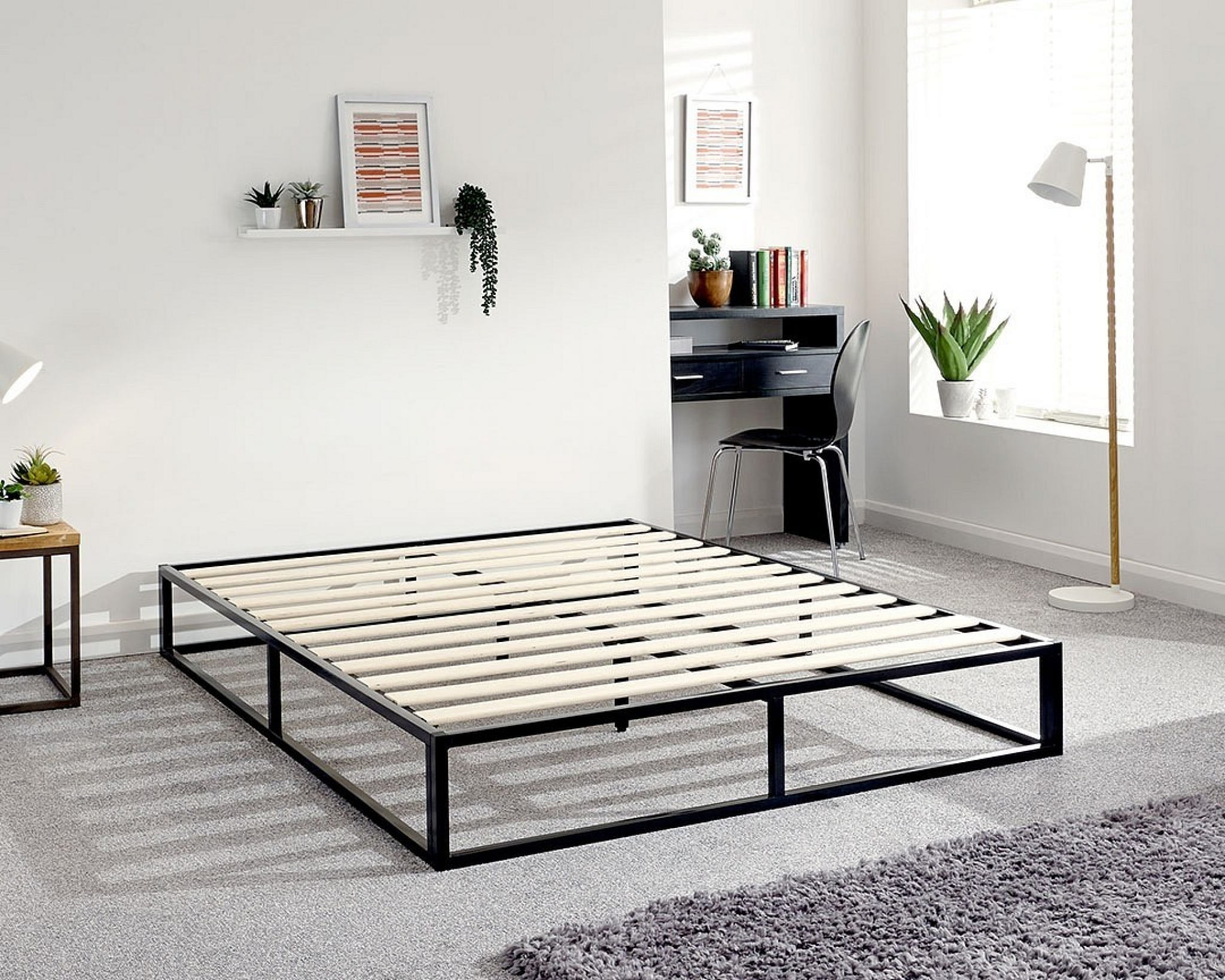 The main downside to choosing a high frame is that it may make getting in and out of bed difficult. While this may not be an issue for younger people, many older adults have mobility problems, making getting in and out of bed an even more significant challenge. On the other hand, a lower frame may be a more attractive option for mobility issues.
Firmness
Traditionally, a platform bed was constructed by making the foundation for the bed out of wood and then building the bed frame on top of it. Platform beds were popular back in the day but fell out of fashion for a while. However, they're now coming back into style because of their many benefits.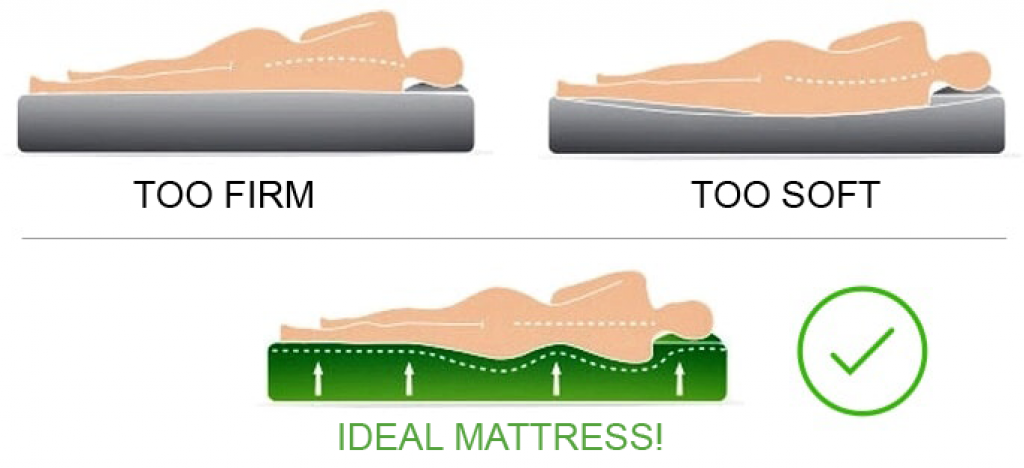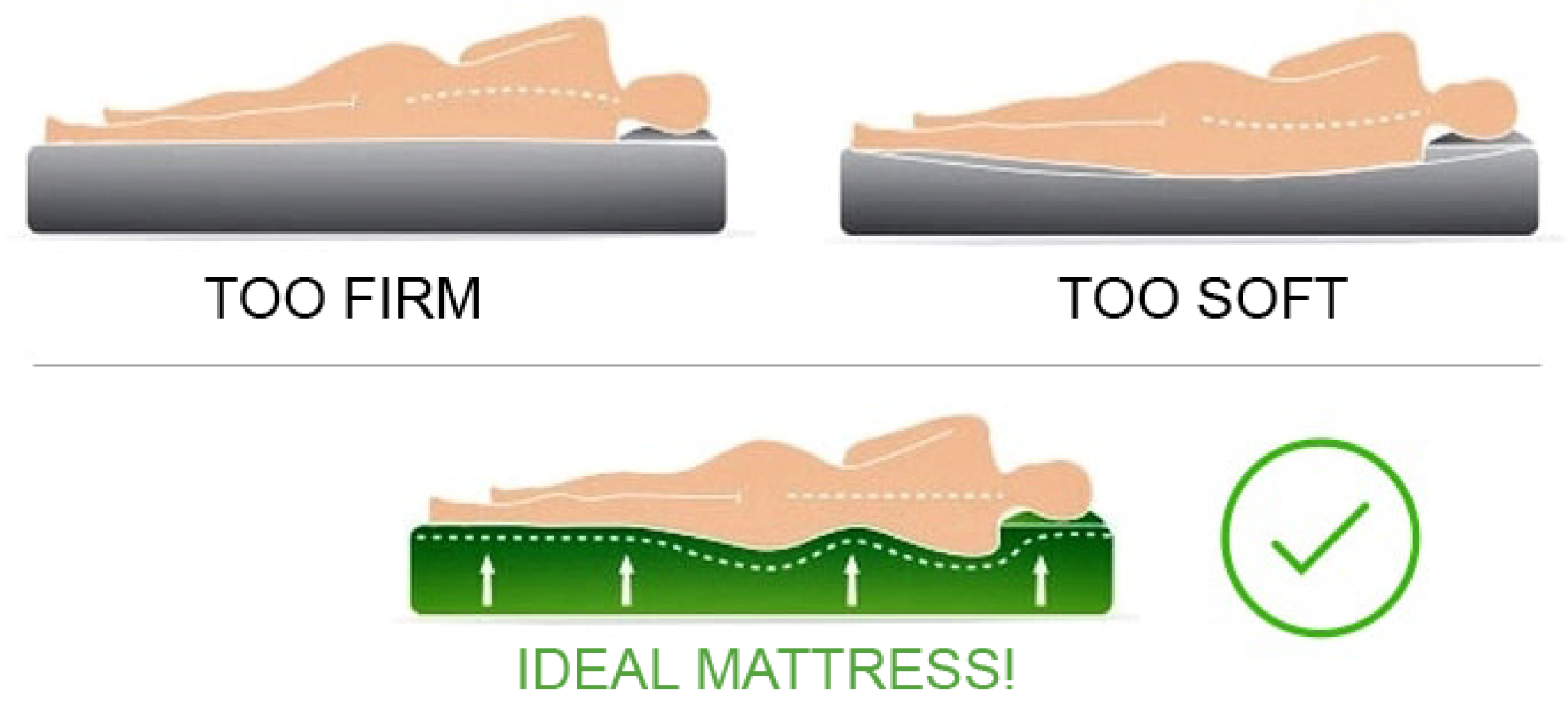 Sleeping on a hard surface is best because it keeps your spine aligned properly. Not only will this reduce your risk of back pain, but it also helps you breathe more deeply while you sleep.
With a platform bed, you can add a memory foam mattress that adjusts to your body's contours to give you the support you need.
You can choose any mattress type with the firmness you prefer. The most usual platform mattress firmness is about 6-8 points.
---
FAQ
What is a platform mattress?
A platform mattress is a mattress that is supported by a solid platform base and does not require a box spring. It is typically slightly firmer than other mattress types due to the stability and firmness of the foundation.
What is the difference between a platform mattress and a regular mattress?
The main difference between a platform mattress and a regular mattress is the support that the foundation provides. Platform mattresses are built on top of a solid platform base, and regular mattresses require a box spring to support the mattress.
Are platform mattresses good for people with back pain?
Yes, platform mattresses can be beneficial for people with back pain because the platform base provides additional support that can help to reduce back pain.
What type of mattress is a firm mattress?
A firm mattress is a type of mattress that is designed to provide extra support for the body. Typically, firm mattresses have a firmer core than other mattress types, and they provide less cushioning for the body.
Are all platform mattresses the same size?
No, platform mattresses come in different sizes. When purchasing a platform mattress, make sure to measure your bed frame to ensure that you get the right size mattress.
How durable are platform mattresses?
Platform mattresses are generally very durable. The firm platform base can help to extend the life of the mattress and ensure that the mattress maintains its original shape and size.
---
The Bottom Line
I hope this buyer's guide will help you to get through the hard work of selecting the best platform mattress for you and lead you to a good night's sleep.
In this article, I covered some of the key factors that you should consider when buying a new mattress, including some of the key deciding factors that will help you make the right choice.