Brief: Best Mattress for Hot Flashes
Introduction:

Importance of choosing the right mattress for hot flashes, typically experienced during menopause and perimenopause.

Top 5 Mattresses for Hot Flashes:

Puffy Lux Mattress (10/10): Hybrid, cooling, supports back pain, ideal for various sleepers, offers a 101-Night Sleep Trial, and a Lifetime Warranty.
Purple Hybrid Mattress: Features gel-coiled memory foam for improved air circulation, offers a 10-year warranty and a 100-night trial.
Brooklyn Bedding Aurora Hybrid Mattress: Incorporates CopperFlex™ foam and TitanCool™ memory foam for temperature regulation, comes with a 10-year warranty.
Bear Hybrid Mattress: Multi-layer construction with Celliant® fiber top for moisture control, offers 20-year warranty.
Avocado Green Mattress: 100% organic, needle-tufted, ideal for side and back sleepers.

Buyer's Guide:

Causes of Hot Flashes: Menopause, health factors, medications, hormonal fluctuations.
Types of Mattresses for Hot Flashes: Memory foam, latex, innerspring, and hybrid.
Considerations: Mattress type, firmness, cooling properties, and edge support.

Conclusion:

Ideal mattress for hot flashes should be cooling, durable, and provide adequate support.

FAQs:

Benefits of a firm mattress, the role of a mattress in causing hot flashes, the effectiveness of cooling mattresses, and recommendations for hot sleepers.
If you've ever had to contend with the disconcerting, erratic flashes of heat that come hand-in-hand with menopause, you know that they're not just frustrating – they're downright unhealthy. And while clothes and medication can help take the edge off, it's also important to give your sleep system a boost.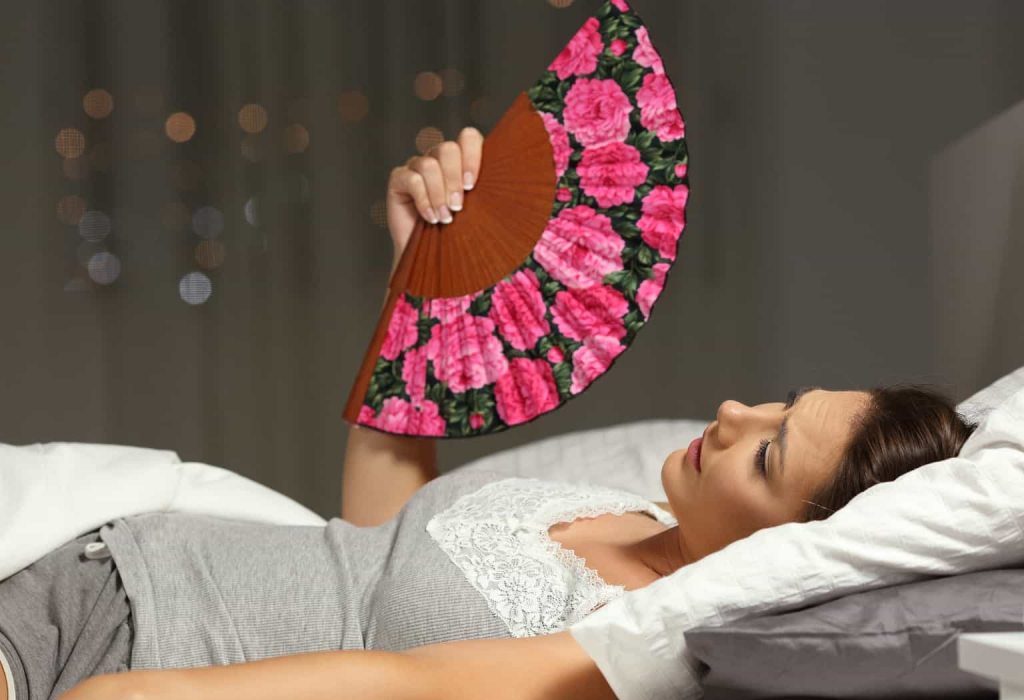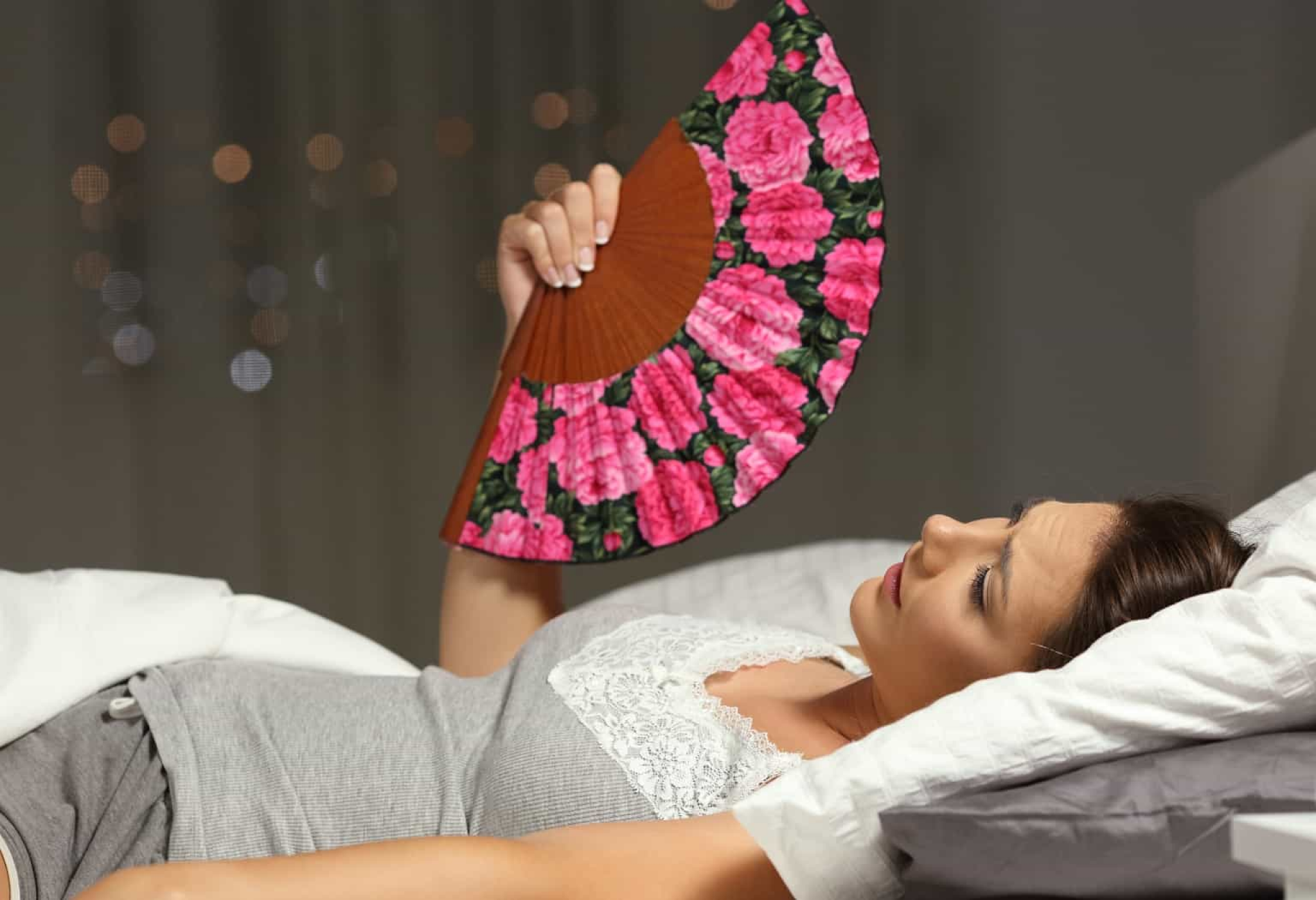 The best mattress for hot flashes will help you reduce them and provide you with sounding sleep all night long. Below you can find the list of the best mattresses for hot flashes, their benefits, and things to consider when buying the proper one for your comfortable sleep.
---
Top 5 Mattresses For Hot Flashes
Get $300 Off
Puffy Lux Mattress has all the benefits of a cooling mattress with advanced temperature control.

It is one of the best hybrid memory foam mattresses with temperature control and support for back pain.

Puffy Lux Hybrid's Cooling Cloud™ layer is designed for sleep that's easy, breezy, and comfortable.
Trial period: 101-Night Sleep Trial

Warranty: Lifetime Warranty

Shipping:
Ships Free In 2 – 5 Business Days

Firmness:
N/A

Price range: $$$$$

Type: Hybrid
We recommend this mattress for the following sleepers:
Get $300 Off
---
Best Mattress For Hot Flashes Reviews
Purple Hybrid Mattress
Best Overall
If you're in the market for a new mattress, then you've undoubtedly seen the hype about Purple Hybrid Mattress. This company offers a ten-year warranty on their product with a 100-night free trial, free shipping, and return.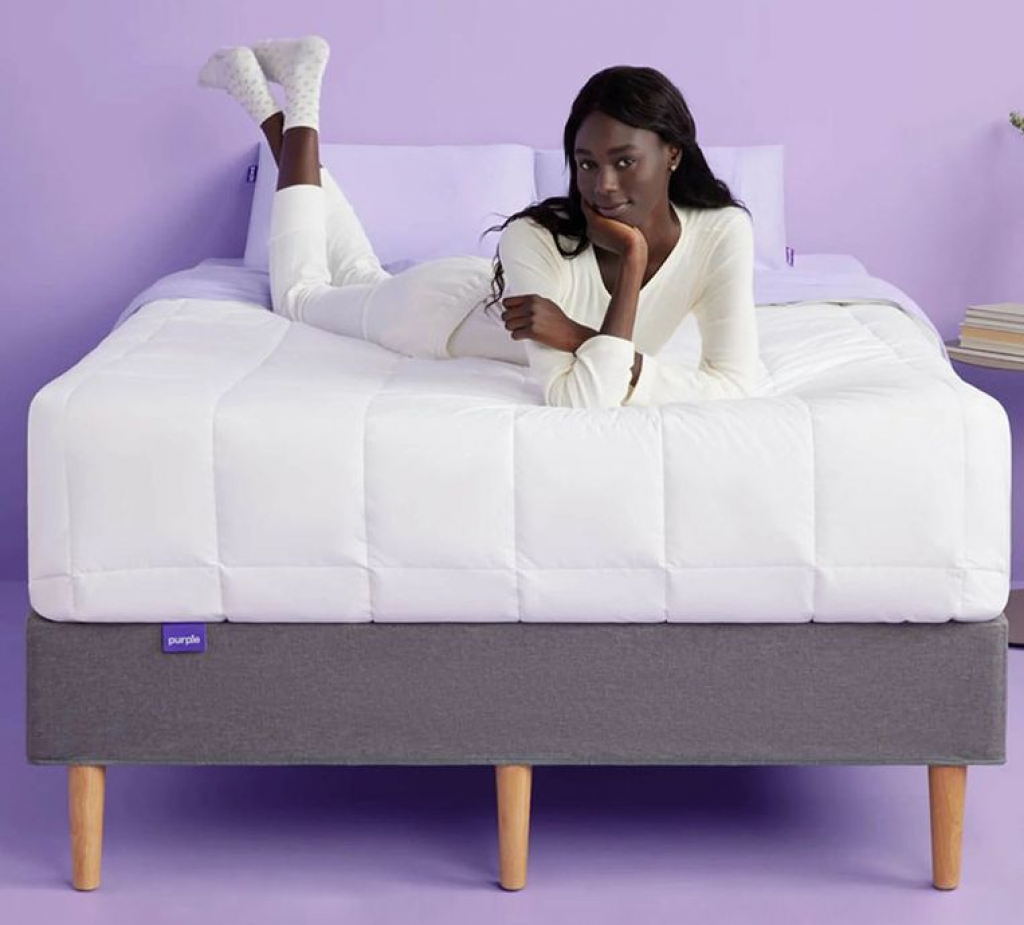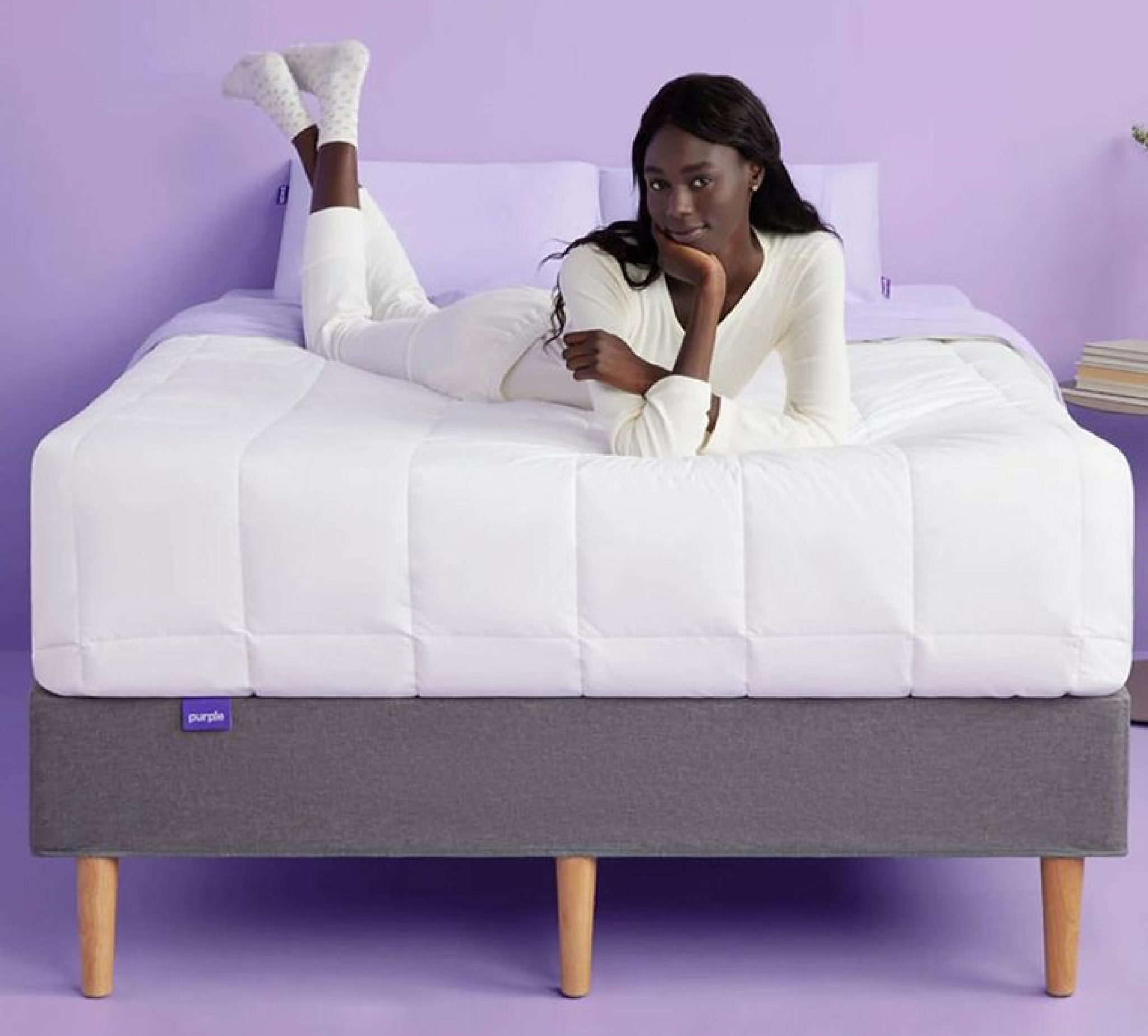 The mattress is made from proprietary gel-coiled memory foam, adjusting to your body. Compared to traditional mattresses, the featured coil system increases the air circulation through the interior coils, providing easy air circulation through the internal coils.
This mattress is designed with several layers of premium quality materials that cradle points like hips and shoulders while still supporting your body, as well as a responsive coil system that supports you whenever sleep is needed most.
What I Like
Purple Hybrid Mattress features a hyper-elastic gel grid built into the mattress compared to traditional mattresses.
The featured coil system increases the air circulation through the interior coils.
The mattress is designed with premium quality materials that offer amazing body support all night long.
---
Brooklyn Bedding Aurora Hybrid Mattress
Best Cooling
The Brooklin Bedding Aurora Hybrid is a luxurious yet affordable mattress designed with comfort in mind. The very top layer of the bed is made up of patented CopperFlex™ foam. This material responds to your body's movement and gives you even more contouring than traditional memory foam.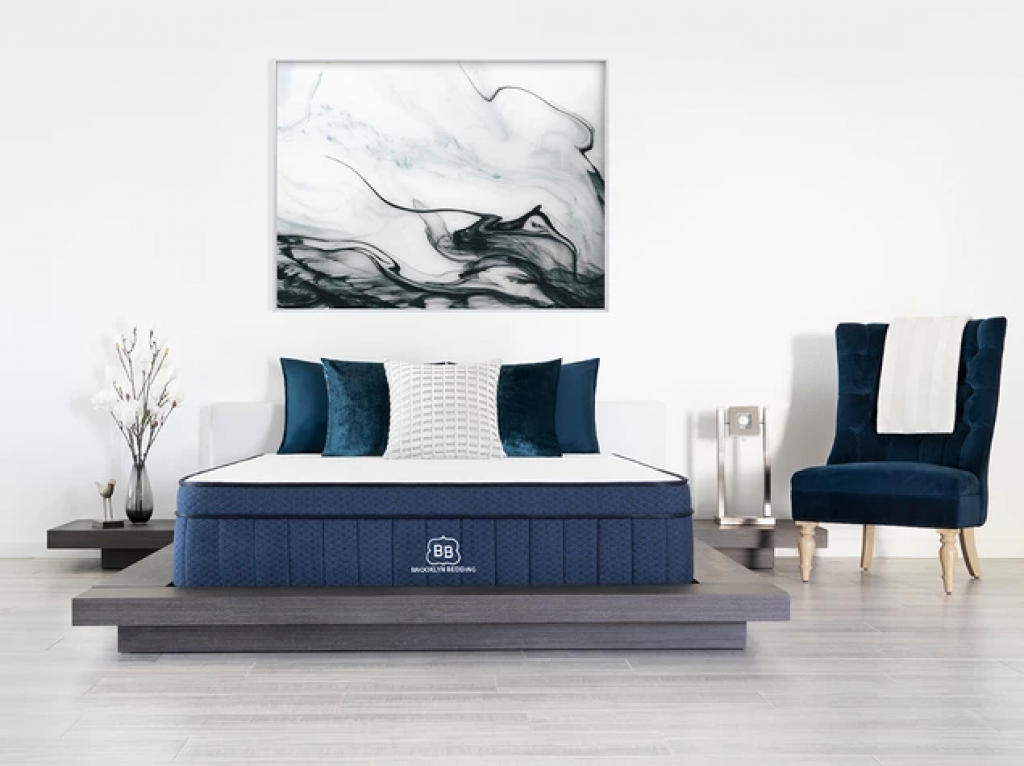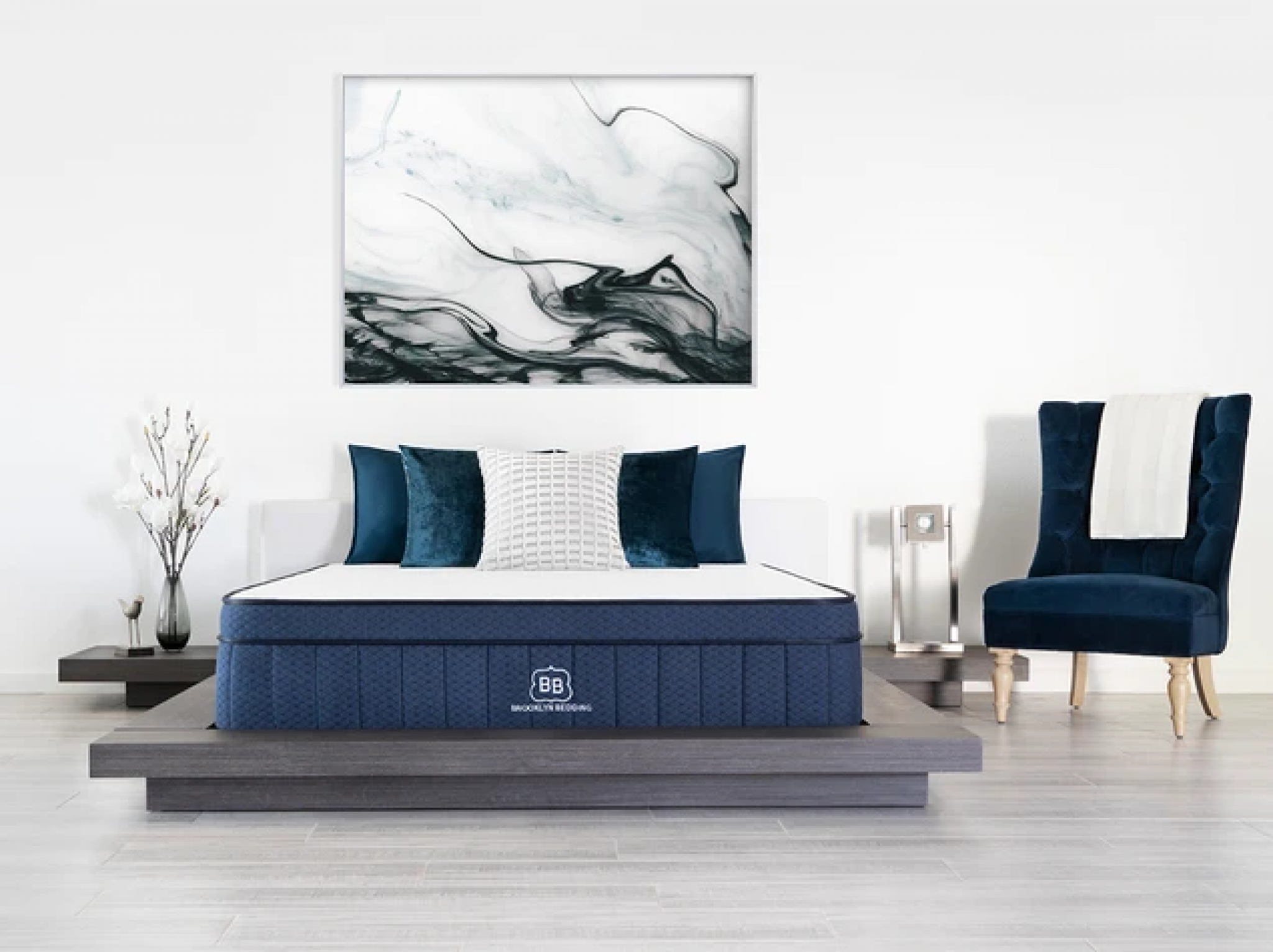 A lower layer consists of TitanCool™ memory foam, which maintains skin temperature at an ideal 88 degrees for sleep (this is better than most beds on the market today). This means that you will never overheat during the night due to sweating.


The 8" core is made up of Ascension® coils, which provide more support than standard coils and are individually encased for maximum durability. It is also covered with a 10-year warranty.
What I Like
The layer of copper-infused foam maintains the body's natural temperature.
The titanium cooling system allows the bed to keep the perfect temperature for optimal sleep.
Memory foam design for ideal shape and firmer assistance provides a comfortable sleeping surface.
Coils ensure softness and cushioning for an exceptionally soft and smooth sleep surface for all-night sleep comfort.
The manufacturer offers a ten-year warranty, so they are 100% confident about the quality of the product.
---
Puffy Lux Mattress
Best Support for Your Spine
You're someone who sleeps soundly on any surface, doesn't let your partner interrupt your rest, and just can't get used to sleeping on the ground. You need a bed that will relieve pressure points and support you while you sleep all night long. Puffy Lux is just what you're looking for!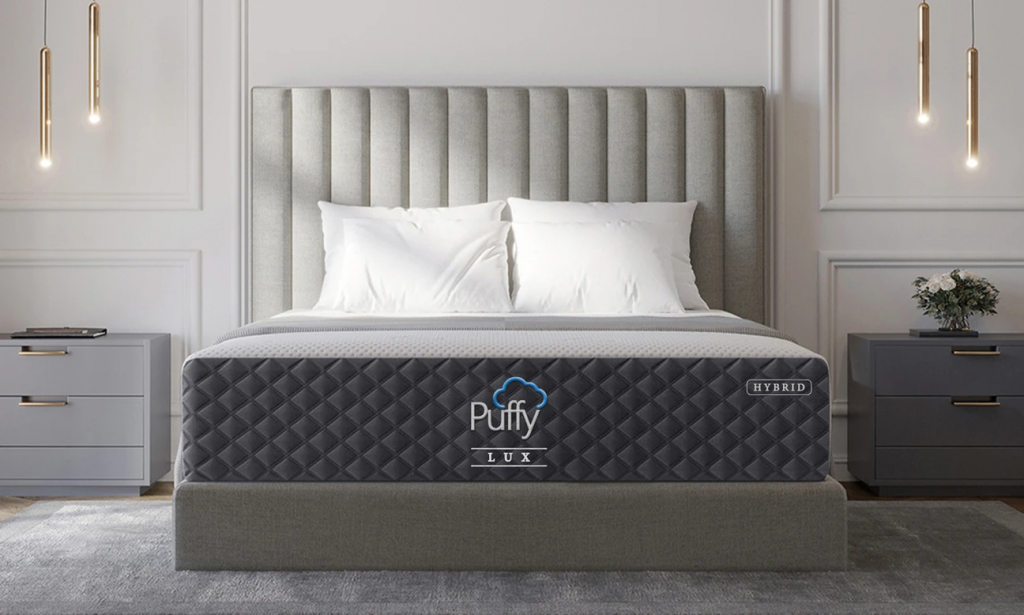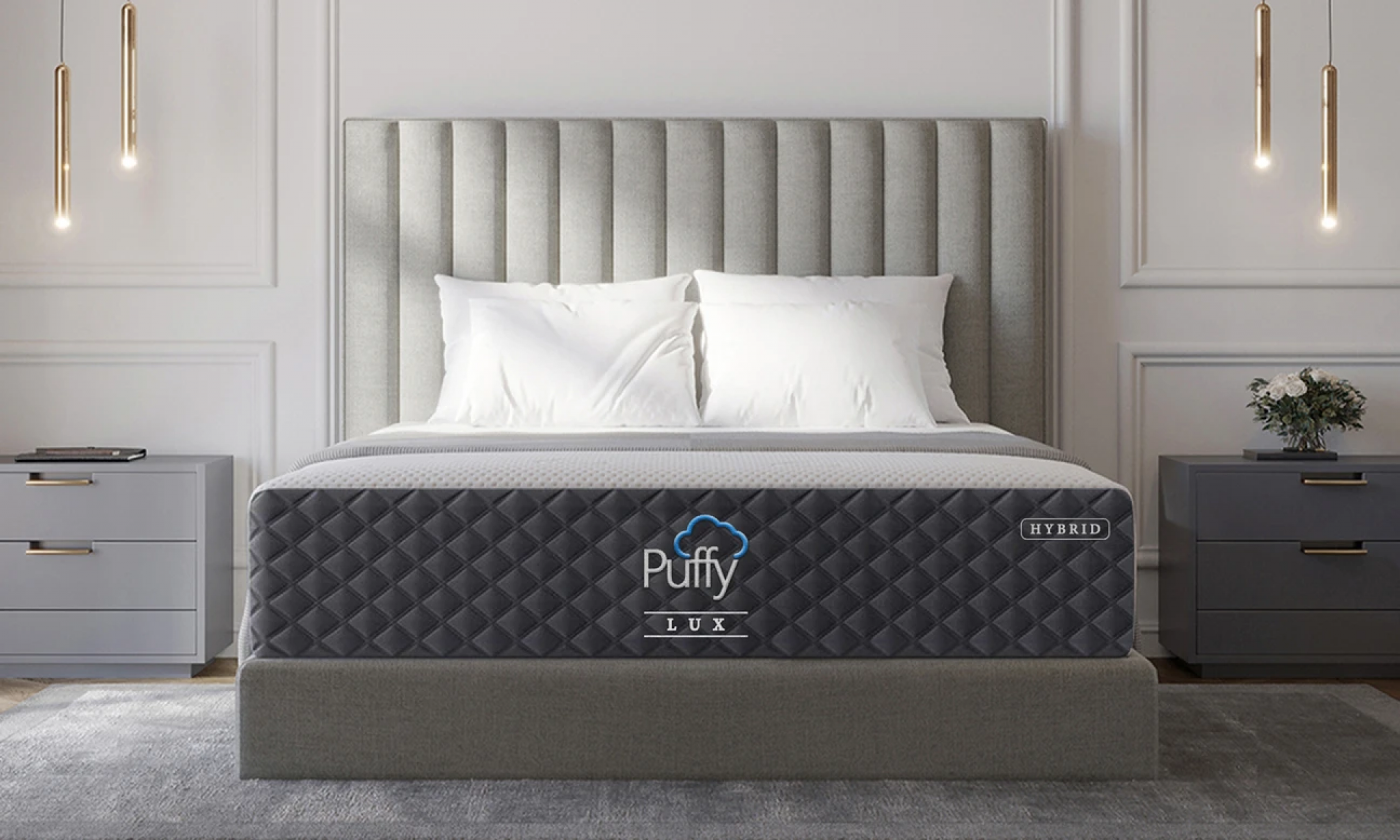 The Puffy Lux Mattress is infused with six layers of high-density foam and coils for maximum comfort. But it's not all about cushion; this mattress also has contour-adapt coils designed to provide ultimate stability, so no more rolling toward the middle!
Plus, the product offers temperature control for those whose sleep quality is affected by different temperatures. This mattress is ideal for those looking for a sleeping solution that will provide them with both pressure relief and improved back support.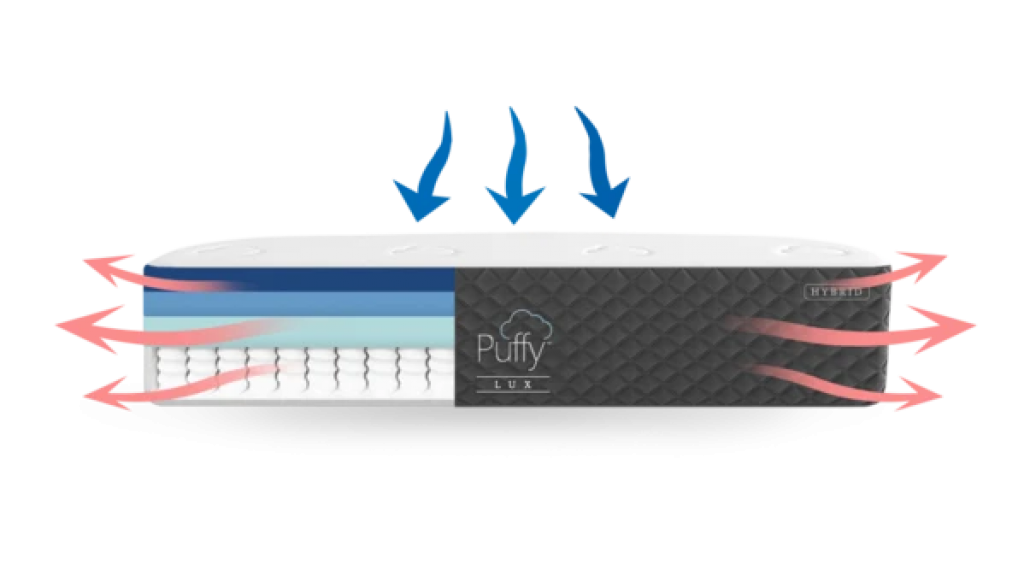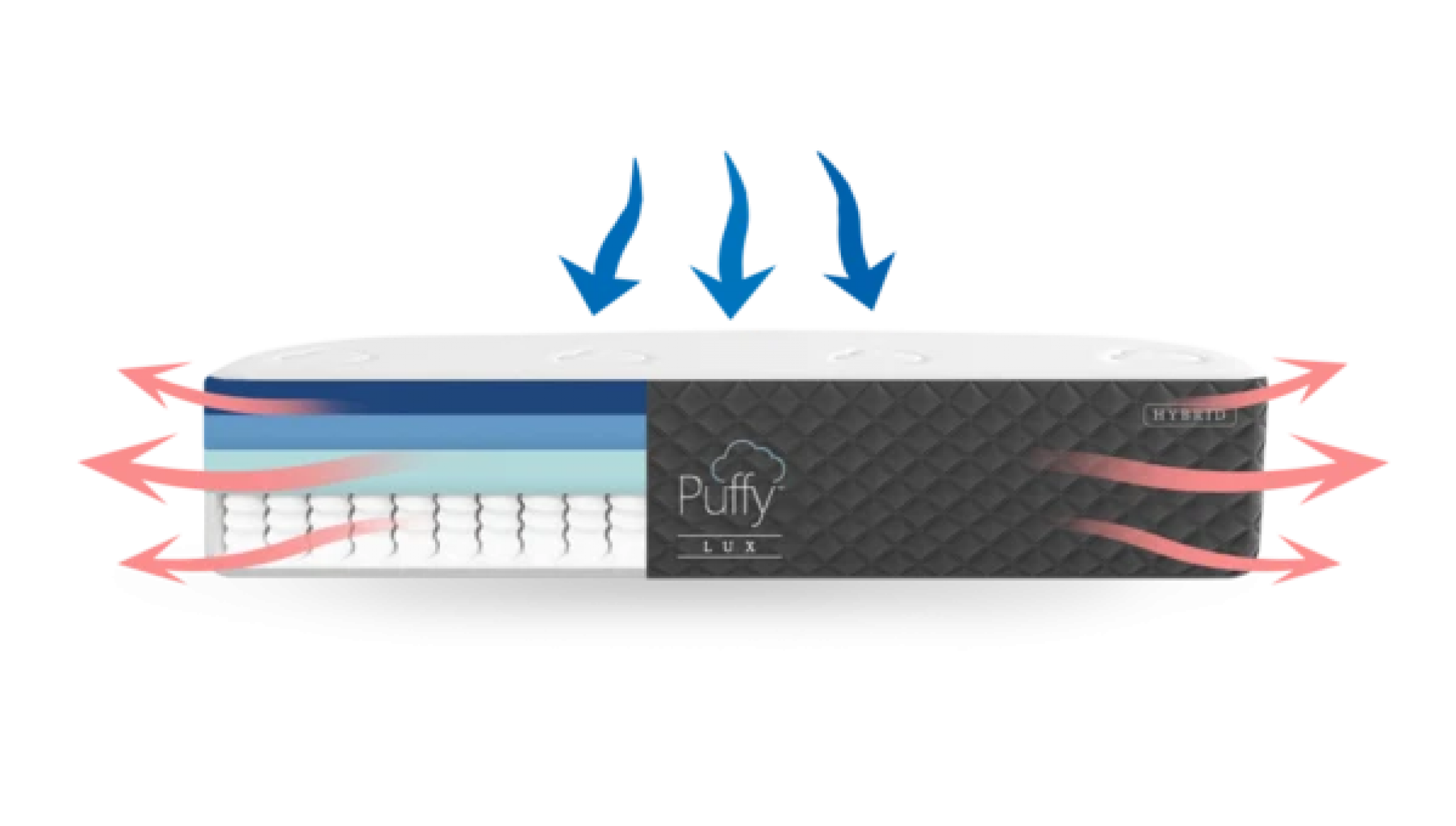 This Puffy Lux Mattress has a significant amount of support but doesn't compress, meaning you won't sink into the bed once you lie down. Instead, your body weight is distributed evenly over the entire surface of the mattress, and it forms your body as you sleep, giving you contour-fitting support. And while many beds will wear out over time, becoming less supportive, Puffy Lux's breathable design lasts 100% longer than most mattresses on the market.
What I Like
This hybrid mattress keeps its shape long-term, unlike most mattresses.
The mattress supports your body's natural curves without compressing you into a pancake-like shape (which would cause more pressure on one side of your spine and lower back pain).
This mattress is designed to keep your body cool while you sleep, unlike other mattresses that absorb heat and trap it.
A 100-night sleep trial allows you to try the mattress out for a while and return it if you don't like it. This way, you don't have to waste money on a new bed that isn't right for your body.
---
Bear Hybrid Mattress
Best Edge Support
The Bear Hybrid Mattress is a little different from your standard mattress. Its multi-layer construction includes a memory foam base, and then you have high-density support foam on top of that, and then an additional responsive transition foam to help with pressure relief.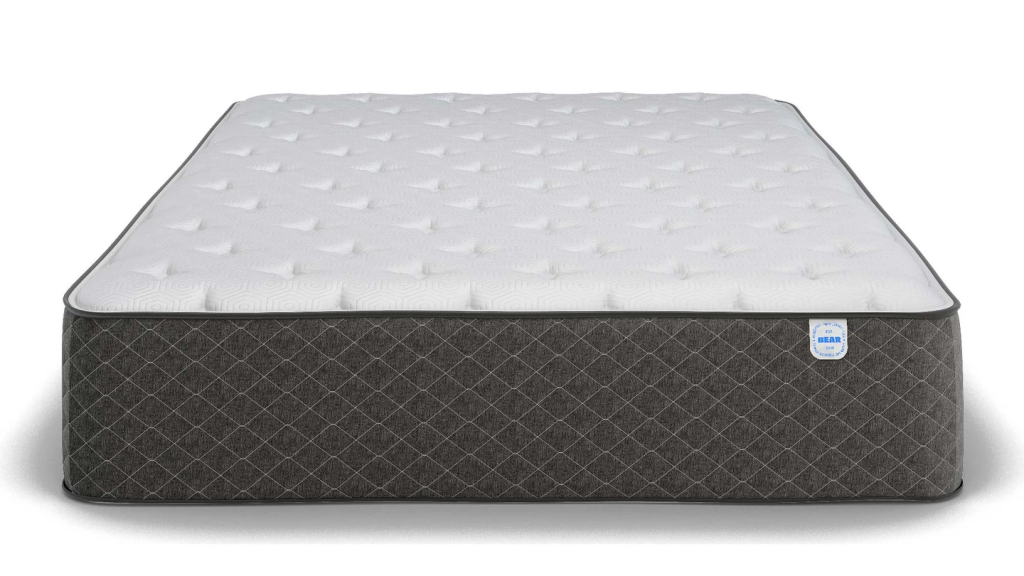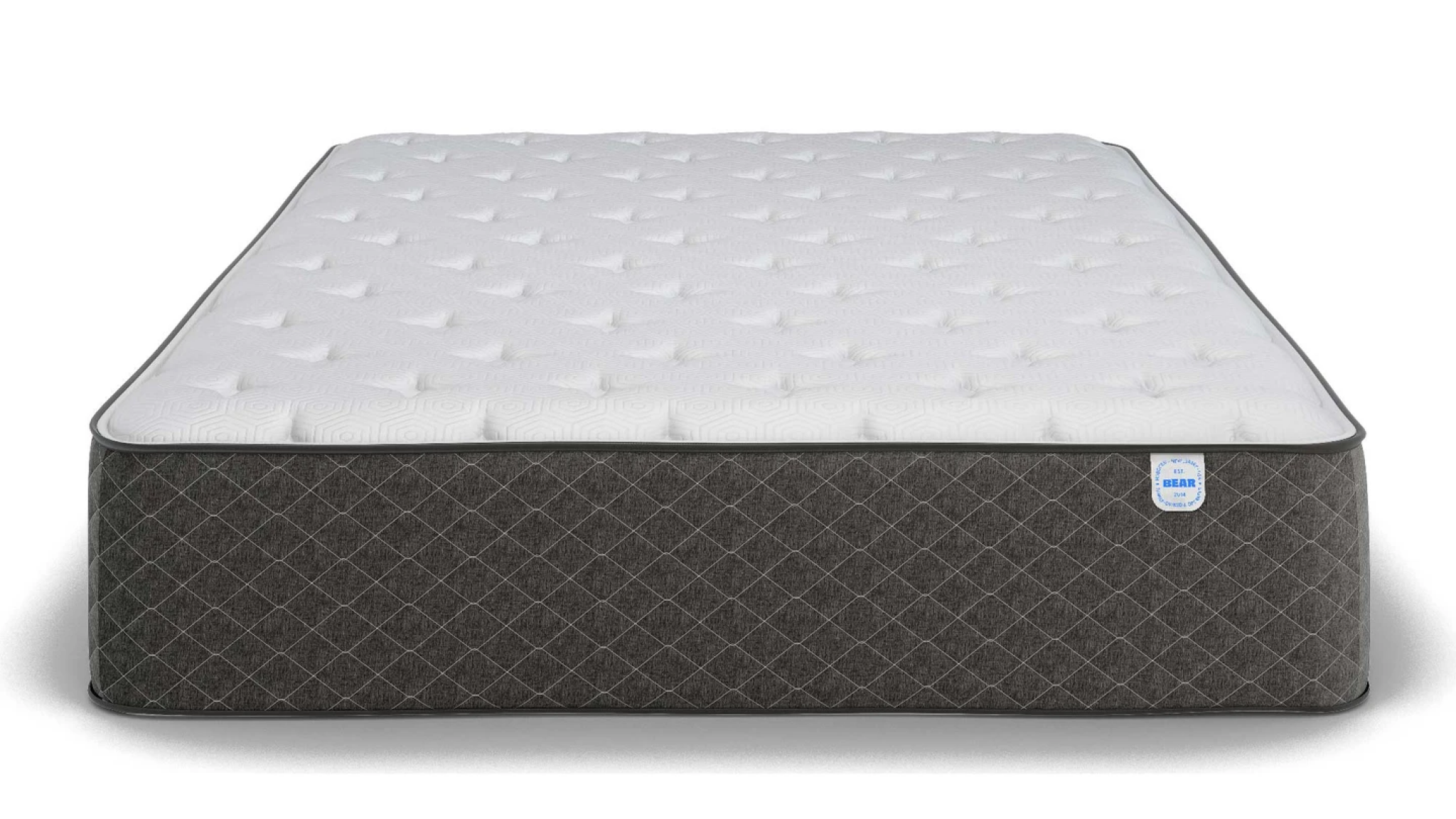 On the top of the mattress is a Celliant® fiber top, which helps to wick away moisture and dirt buildup and keep your sleeping surface dryer than ever before. You also have the edges wrapped in edge coil system coils with high-density support fibers on both sides, which help address pressure points along the sidewall as well as give you optimal support all around.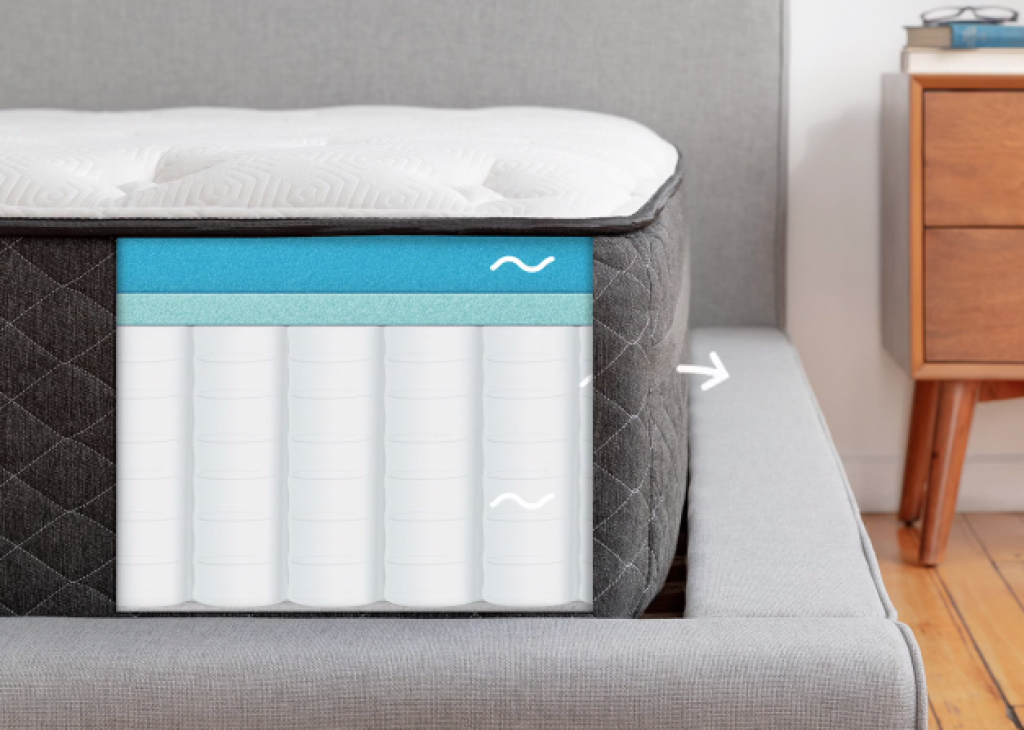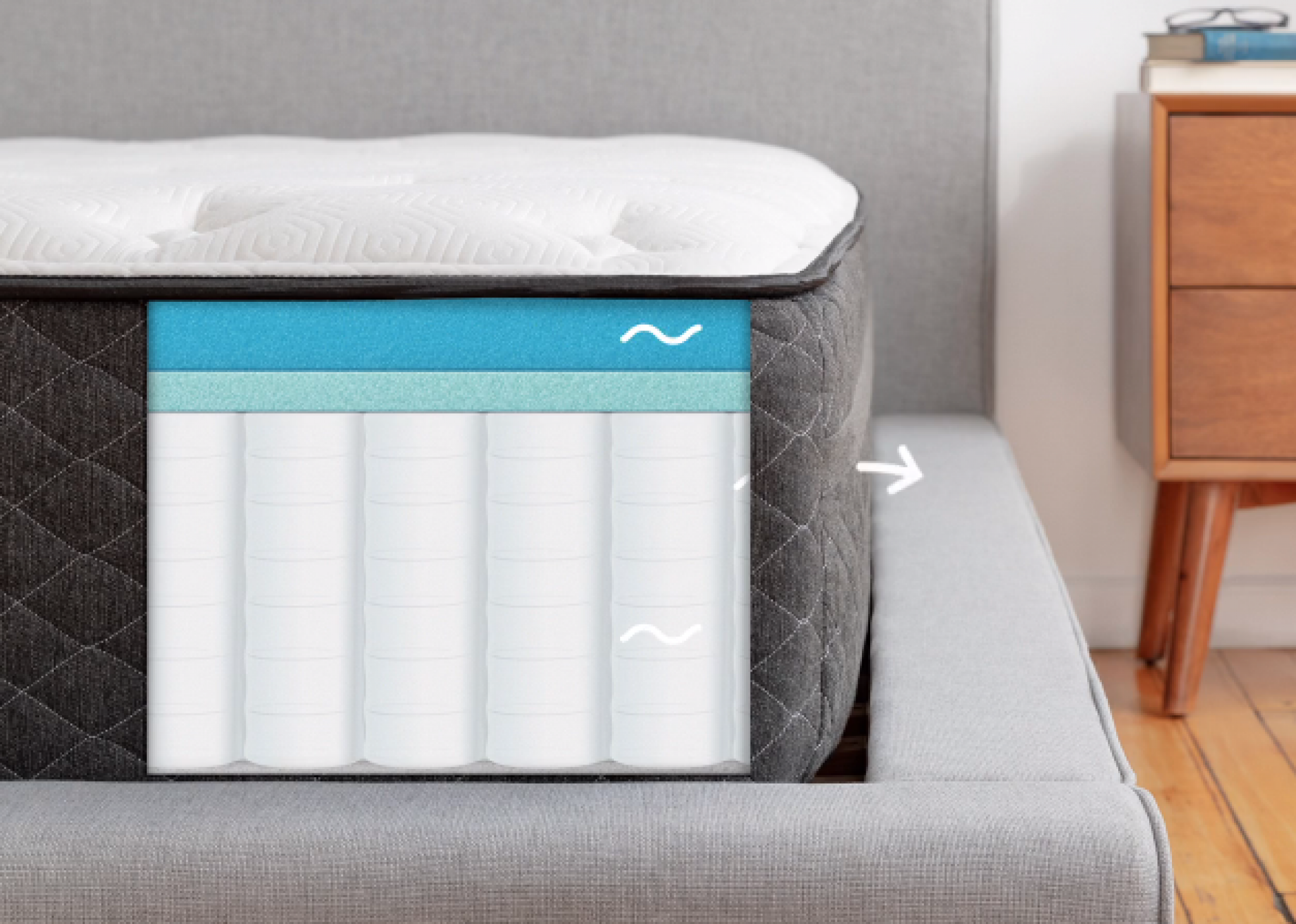 The Bear Hybrid Mattress is made right here in America with a lot of high-quality materials. Celliant® fiber is actually what gives this mattress its ability to wick away moisture and humidity while keeping you cool. Still, it also prevents and fights bacteria and other unwanted germs that can build up on the mattress itself.
The materials are eco-friendly, hypoallergenic, and chemical-free, which means they're not going to cause any sort of adverse reactions to your body or give off any type of smells or off-gassing while they break in. On top of all that you receive a 20-year warranty.
What I Like
The Bear Hybrid Mattress is one of the best mattresses on the market.
This is a high-quality mattress that you can get at a very affordable rate.
Because the Bear Hybrid mattress does not use chemicals or toxic materials, there is no smell after you unpack it.
This mattress is one of the more comfortable products because it contours your body and how the layers work together.
---
Avocado Green Mattress
Best Non-Toxic Mattress
So you are looking for a new mattress? If so, I've got the perfect option for you. The Avocado Green Mattress is a 100% organic mattress made with all-natural materials. It's needle-tufted by hand, not glued. This means that it will never come apart or rip like many mattresses glued together.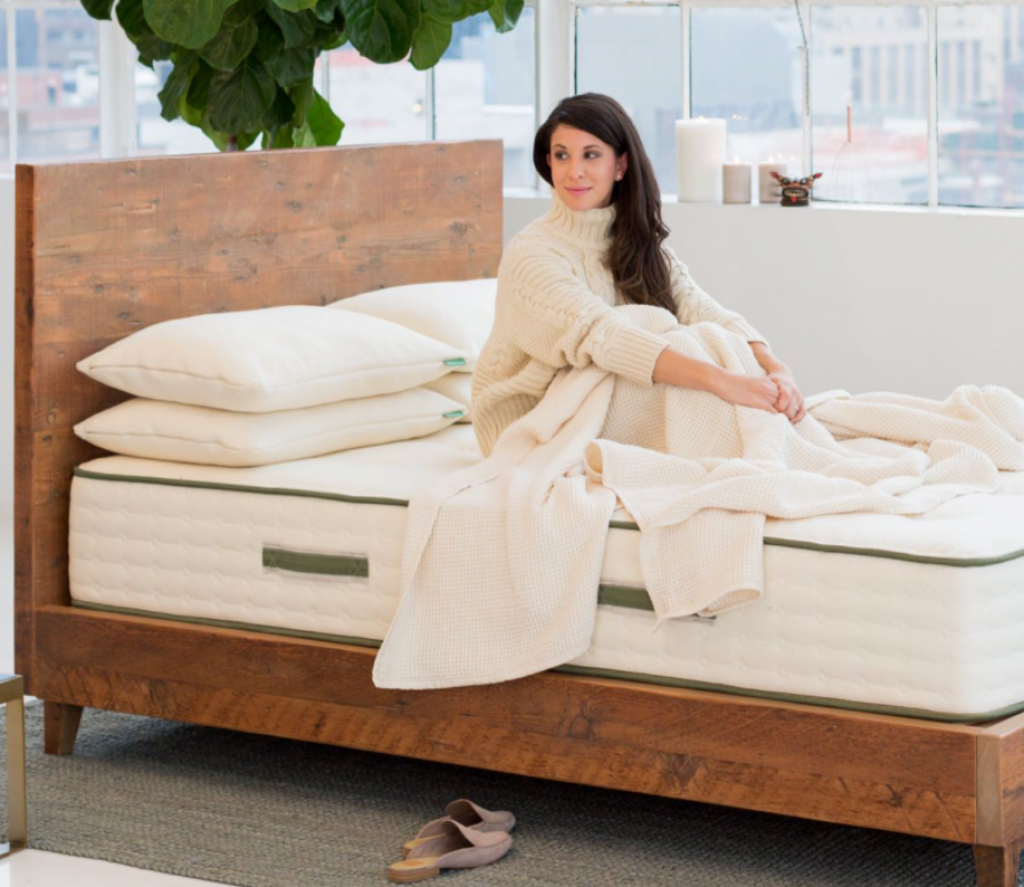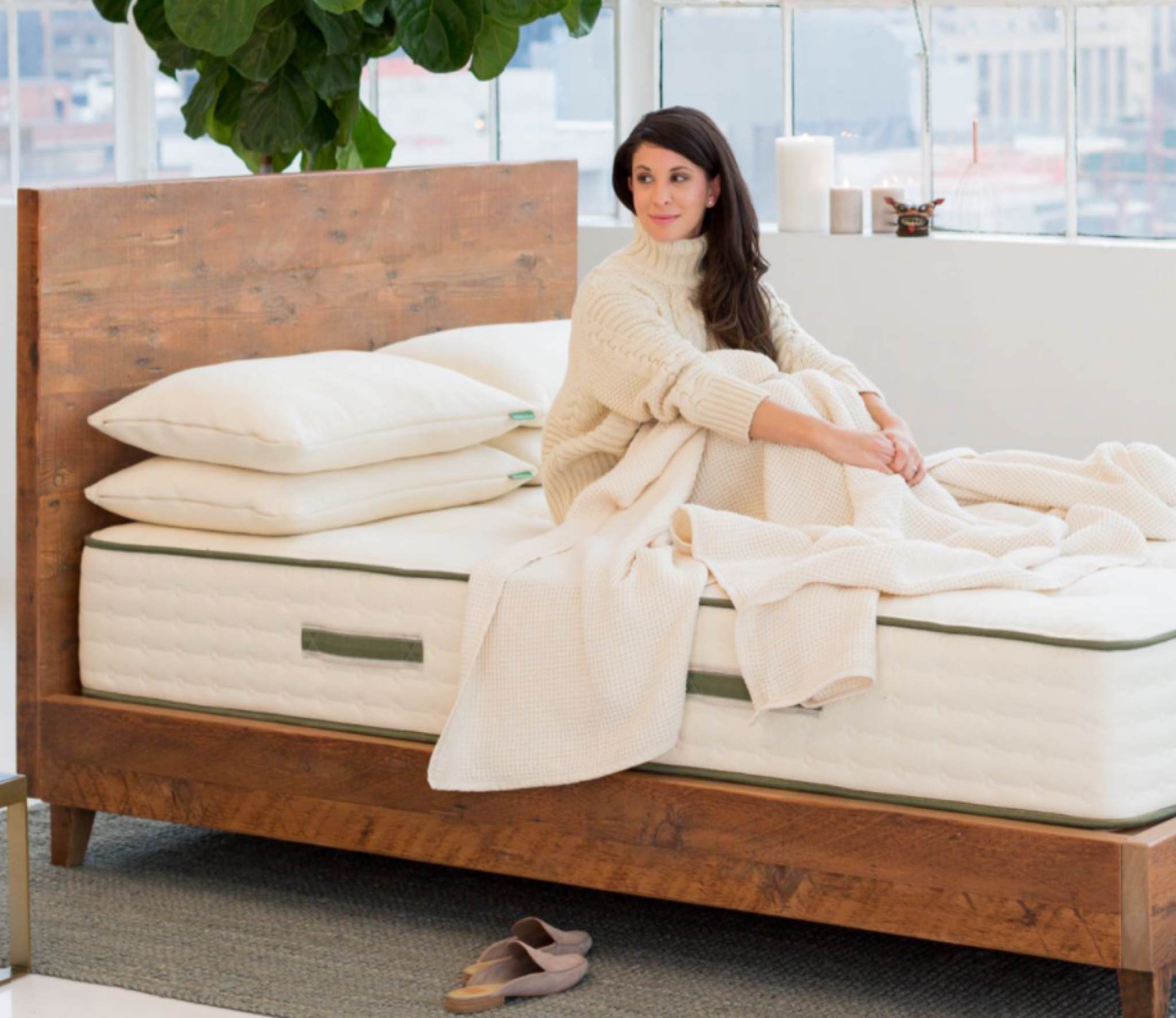 The Avocado Green Mattress is also great because it has up to 1,414 pocketed support coils arranged in 5 zones, making this bed so comfortable and desirable. This bed has No polyester, polyurethane foams, or toxic fire retardants.


This mattress is made from certified organic cotton, which comes from farms that use no harsh chemicals or pesticides on their crops. If you are looking for a completely organic mattress, this is the perfect option for you.
This bed is best suited for side sleepers because it feels better to have firmer support underneath them, and it also reduces pressure points. This mattress is also best suited for back sleepers because their spines align with the coils inside the bed, which helps relieve back pain and stiffness.
What I Like
The mattress gives your sleep the perfect support and comfort.
It is made from 100% Certified Organic Cotton, which comes from farms that use no harsh chemicals or pesticides on their crops.
It is best suited for side sleepers because it feels better to have firmer support underneath them, and it also reduces pressure points too.
No polyester, polyurethane foams, or toxic fire retardants inside the mattress.
---
Buyer's Guide
Choosing a mattress that's good for hot flashes can be tricky: what you want is something cool, breathable, and lightweight. Fortunately, many of the top-rated mattresses on the market today meet these criteria – but not all of them. This guide will show you how to choose the right bed and pay attention when searching for the product for you.
---
What Causes Hot Flashes?
Menopause typically arrives in two waves: the first between forty and fifty-one and another after sixty-one. Hot flashes are also characteristic of perimenopause (the period immediately preceding menopause), which usually begins between age 35 and 45.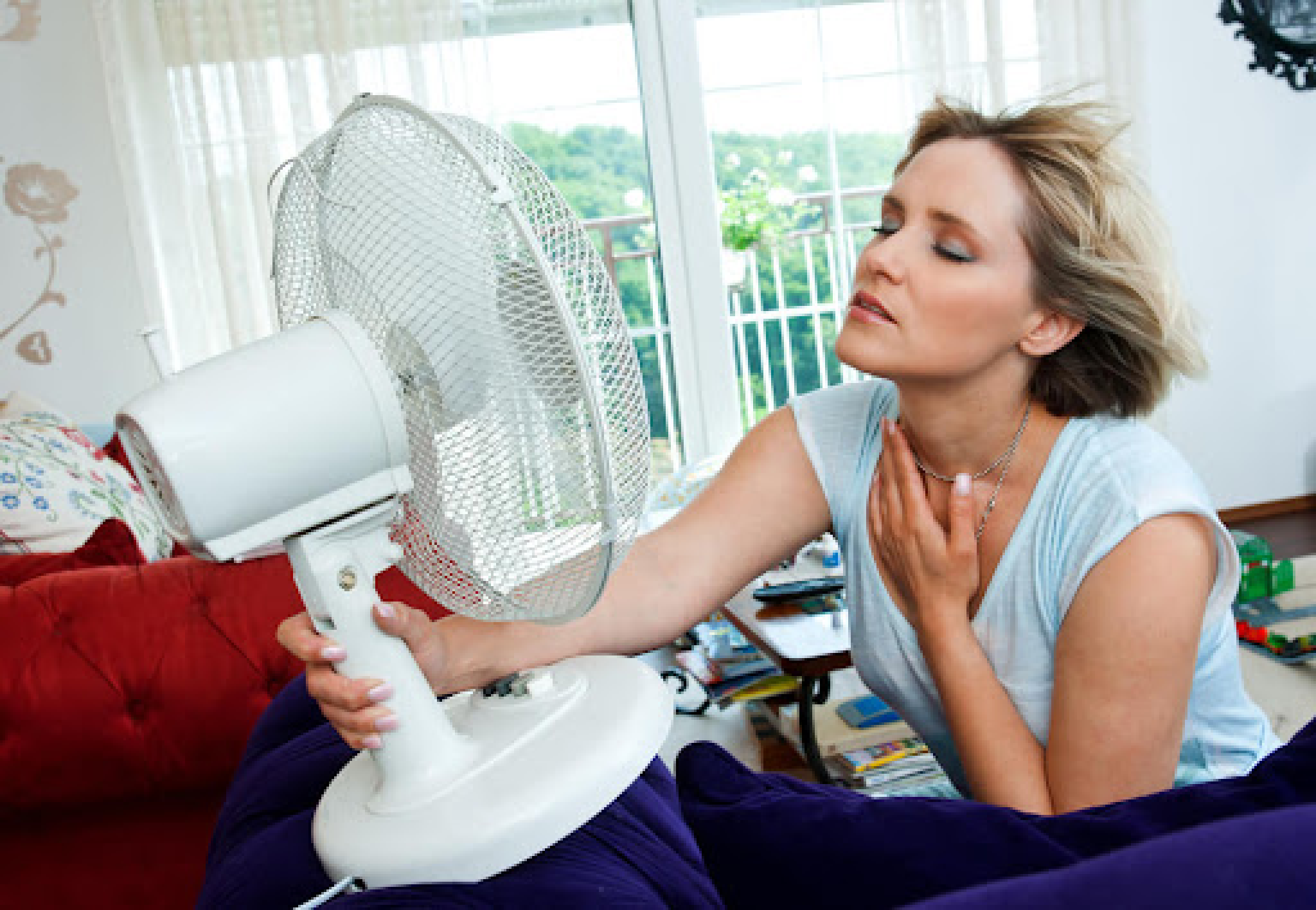 But there are plenty of other health factors that can make your body run hotter than usual. Some common triggers include:
Colds, flu, and other respiratory ailments.
Environmental irritants such as smoke, perfume, paint fumes, and chemicals.
Hormonal fluctuations such as low estrogen levels in the months leading up to menopause; or high estrogen levels during menopause. Estrogen surges during perimenopause can also lead to hot flashes.
Medications that change the way your body uses hormones.
---
What Types Of Mattresses Are Good For Hot Flashes?
The following mattress types are good at managing temperature and are generally recommended for hot flashes: latex, memory foam, and innerspring.


Memory Foam Mattresses
Memory foam mattresses are temperature-neutral. They're also great at reducing motion transfer, so they can help keep couples comfortable when one person tosses and turns. In fact, memory foam is an excellent all-around choice for hot flashes because it can enhance the body's natural cooling process by pulling heat away from the body and dissipating it through the mattress.
Latex Mattresses
Latex mattresses are also an excellent option for hot flashes because the material is breathable, so you never feel trapped or overheated – and since it molds to your body's natural contours, you stay comfortable throughout the night.
Innerspring Mattresses
Innerspring mattresses are also good for women experiencing hot flashes because they contour to the body, which is good for sleeping. The steel coils also give a great deal of support and ensure that you're sleeping in a neutral position. Some women with back pain find an innerspring mattress to be great at alleviating their symptoms.
Hybrid Mattresses
These are new on the market, but they combine the breathability of latex, support of memory foam, and durability of coils into one mattress – making it an especially good option if you want some of the best features of both materials without sacrificing comfort or durability.
---
What To Consider When Buying A Mattress For Hot Flashes
The best mattresses for perimenopause are also great for hot flashes – as long as they're the right kind of mattress. There are some things to consider before choosing the right bed.
Mattress Type
Innerspring and memory foam mattresses tend to be the best choice for perimenopause because of their cooling properties, which allow you to feel cooler and more comfortable during hot flashes. And as for the firmness issue, simply firm mattresses are the most common choice among women with hot flashes – although some women find that they prefer a firmer mattress (and others find that their bodies react better to soft mattresses). You can discuss your needs and preferences with your doctor.
Firmness
The most important consideration for hot flashes is cooling when it comes to firmness. You don't want firmness that's too soft – you need your body to be positioned properly and supported adequately so that you remain as cool as possible. If a mattress is too firm, it will trap heat. If a mattress isn't firm enough, your body won't be properly aligned and supported while you sleep – but it will still get hot enough to cause problems.


Cooling Properties
Cotton, wool, and synthetic fiber beds usually work best for hot flashes because they do a better job of releasing heat into the air than other materials, such as latex with foam or memory foam mattresses. Temperature differences are also more easily felt through cotton sheets than different bedding types.
Edge Support
The edge of the mattress is the most important part of a mattress for hot flashes. The edges of the bed should support your body as you move between sleeping and sitting, without sagging or wrinkling. In addition, it's very important that this area be heavy enough so that your partner can place their body weight on top of it when lying beside you.
---
The Bottom Line
A mattress designed specifically for hot flashes needs to have some other basic qualities besides cooling. You want a mattress that's sturdy and durable, with supportive coils that won't create pressure points or cause you to shift uncomfortably throughout the night.
You also want one that will keep you cool and dry so that you're comfortable for as long as possible. With a mattress like this, you'll get a restful night's sleep – and wake up refreshed in the morning.
---
FAQ
What are the benefits of using a Firm Mattress for Hot Flashes?
A firm mattress can provide stability and support for the body, helping to reduce uncomfortable hot flashes. It can also provide relief from back and joint pain caused by restless tossing and turning.
Can A Mattress Cause Hot Flashes?
A mattress, per se, cannot cause a hot flash. However, suppose you are sleeping on an uncomfortable bed that does not provide the right level of support for your body and affects your sleep quality. In that case, it can contribute to the severity and frequency of hot flashes.
Does Cooling Mattress Help Hot Flashes?
The best way to find relief from heat flashes is by using a cooling mattress. These mattress pad styles are contoured to cool the body while you sleep, which helps you to stay cooler and more comfortable in hot flashes. Like the Casper Wave, a cooling mattress can help reduce hot flashes and chill you down while you sleep.
Is a Firm Mattress better for a hot sleeper?
A firm mattress can help to keep a sleeper cooler by providing better breathability and ventilation.
What is the best mattress for hot flashes?
The best mattress for hot flashes is one that provides excellent breathability and ventilation, such as a hybrid mattress or a mattress made with cooling materials such as gel foam or bamboo.