Buying a mattress is a big deal. After all, it's something you're going to be using for a very long time. With that in mind, you want to find one that's comfortable, supportive, and will last.
When it comes to comfort, everyone has their own definition of what counts as a comfortable night's sleep. Some people prefer a soft mattress, usually those who suffer from back pain, while others prefer a firm mattress to support them. Some mattresses offer a bit of both, usually through different layers of the mattress. But, what is the most comfortable mattress?
---
Top 5 Most Comfortable Mattresses
Get UP TO $200 OFF
The Layla Hybrid mattress is a great option for looking for a memory foam mattress with firmness options.

It is a product that combines support and comfort to make your bedroom experience even more enjoyable.

Copper-infused foam provides rapid cooling.
Trial period: 120 NIGHTS

Warranty: 10 YEAR WARRANTY

Shipping:
FREE SHIPPING

Firmness:
Soft – 4/10, Firm – 7/10

Price range: $$$&&

Type: Hybrid
---
A good night's rest is priceless. If your mattress is too soft, too hard, not big enough, or too small, it's hard to get a good night's sleep. The number of hours you sleep per night can affect your overall health and heighten your risk of developing certain medical conditions. If your mattress doesn't provide enough support or comfort, the quality of your sleep will suffer, and you may develop health issues.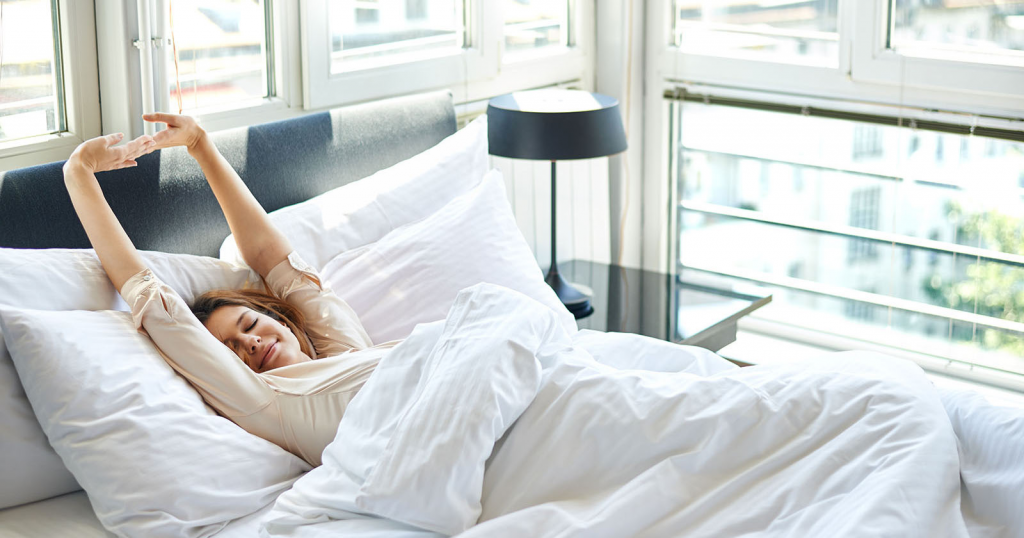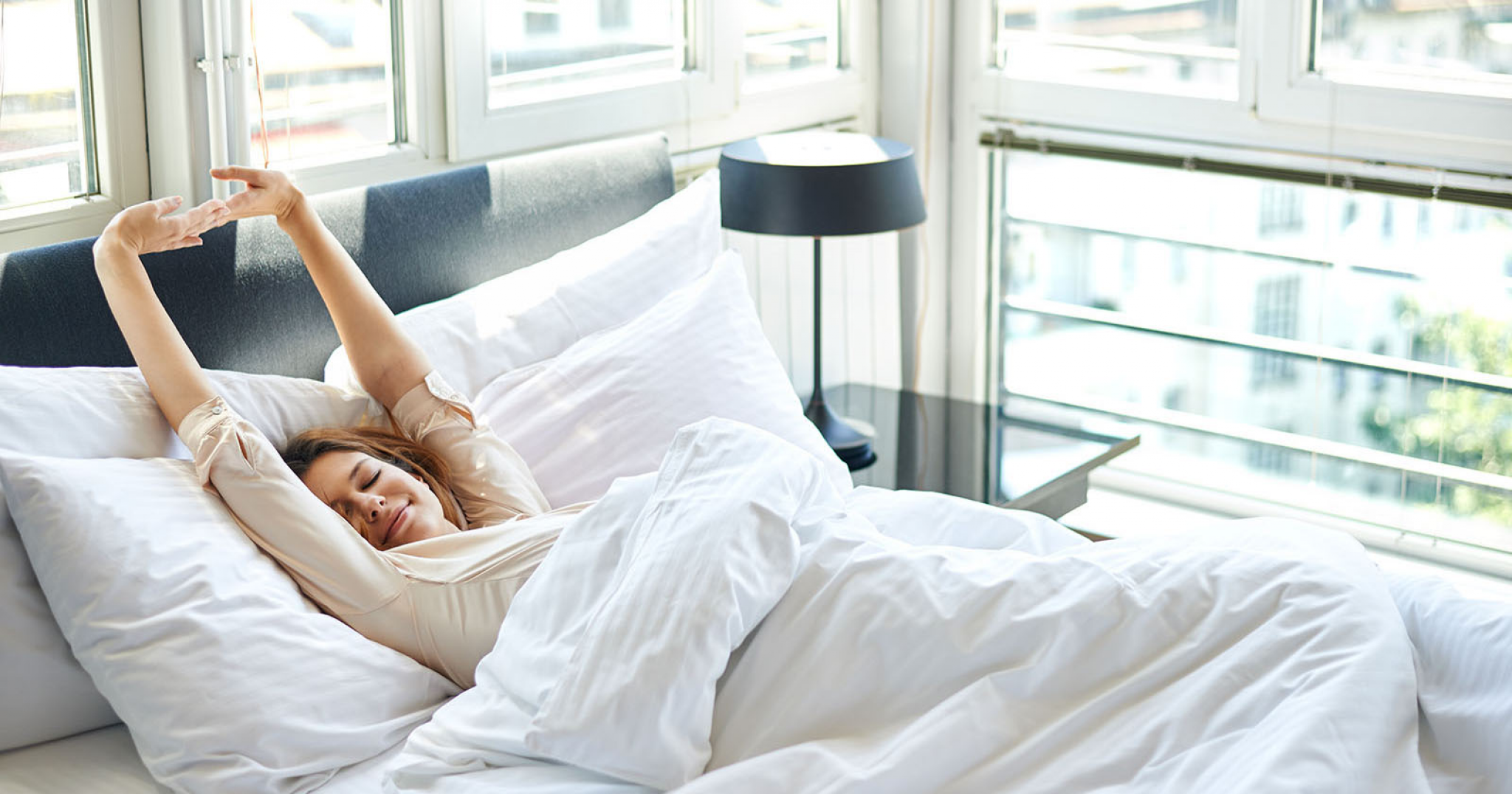 If you're in the market for the most comfortable mattress, you've come to the right place. We've searched the web and have found the most comfortable mattresses based on hundreds of reviews from real customers.
We've also looked at factors like price, features, and durability to ensure that you're getting a value you can count on. With that in mind, we've narrowed down our selection to the top 5 mattresses, all of which are sure to fit your needs and budget.
---
Most Comfortable Mattresses Reviews
Layla Hybrid Mattress
Best Overall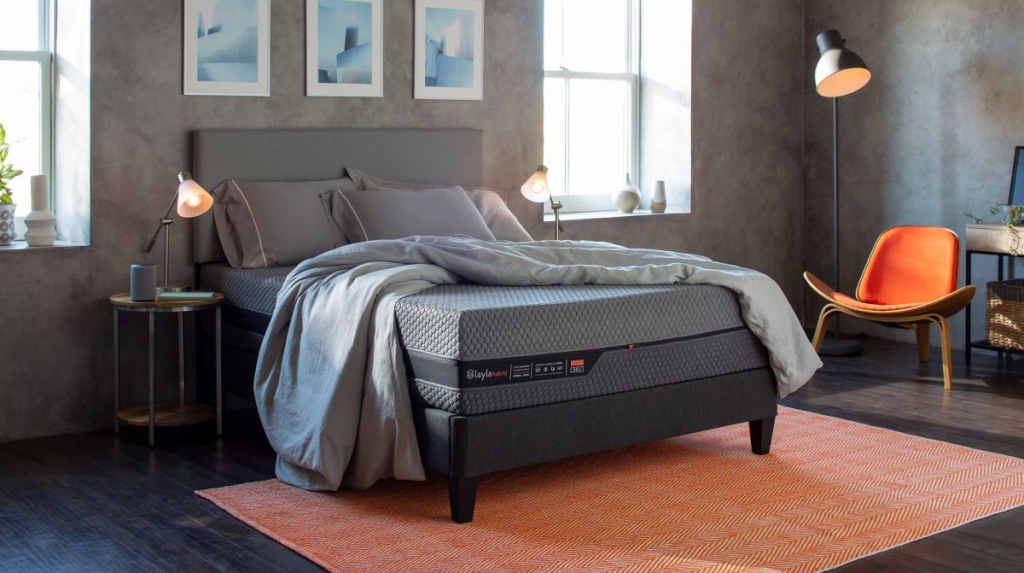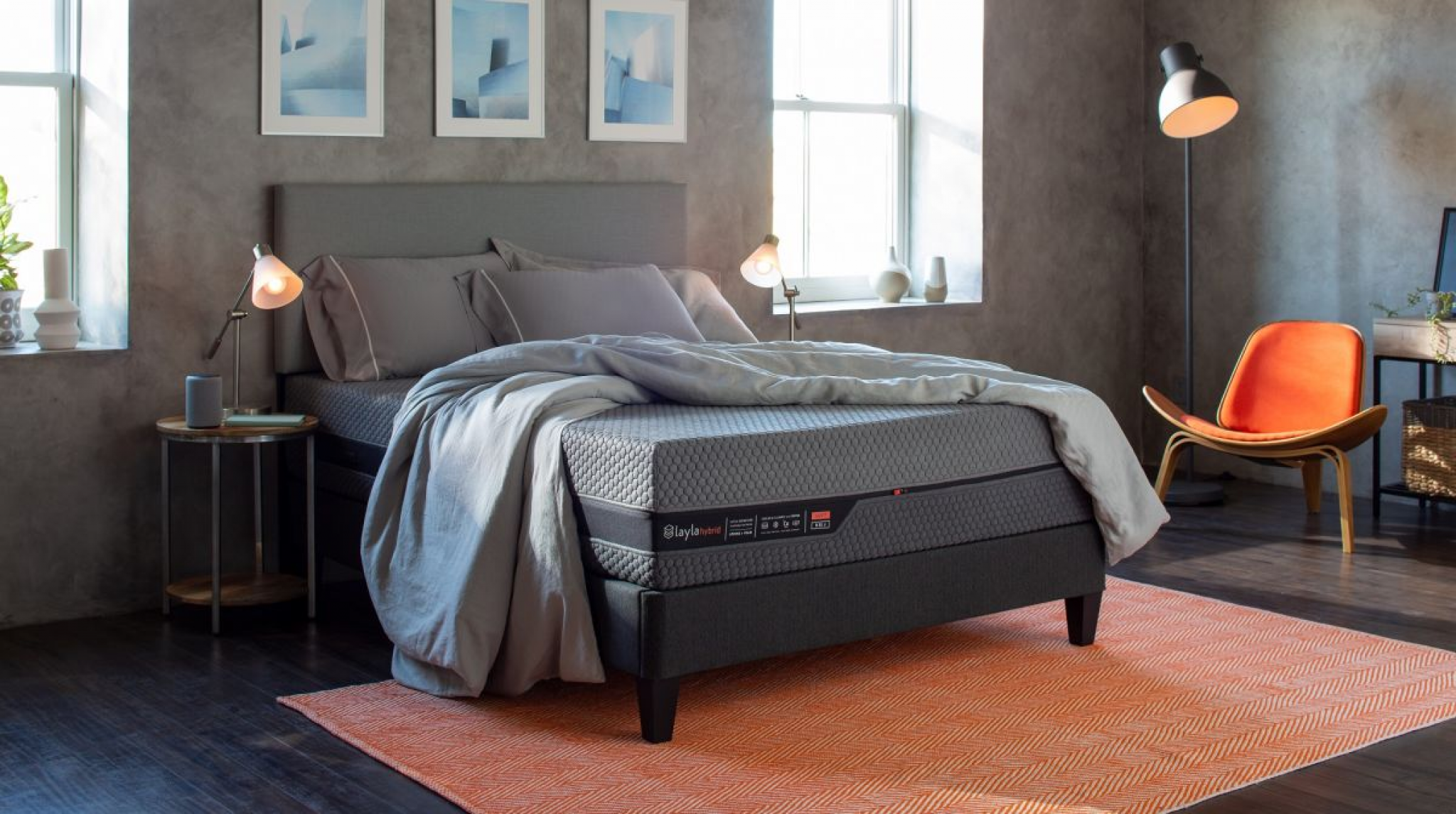 The Layla Hybrid Mattress is a great mattress with a lot of good features.
This mattress offers the support of coils and memory foam's comfort. It's also versatile, so you can flip it to whichever side feels best for you! When it comes to sleep, we believe you should get the best possible rest, which is why the Layla Hybrid Mattress is our choice for the best of the best.
It combines the original Layla mattress's all-foam feel with a hybrid mattress's comfort, plus innovative cooling technology and some great materials. As mentioned above, the Layla Hybrid Mattress has a few great features that make it great for sleeping.


The most impressive aspect of this mattress is its edge support. Many hybrid mattresses have weak edge support, which compromises sleeping in the corners of the bed. The Layla Hybrid has edge support that is just as good as any memory foam mattress, which is saying something. It also has great bounce, making it very comfortable for any sleeping.
What I Like:
The Layla Hybrid mattress is a great option for looking for a memory foam mattress with firmness options.
The mattress uses a special proprietary copper infusion process that claims to help keep the mattress cooler than traditional memory foam mattresses.
It is a product that combines support and comfort to make your bedroom experience even more enjoyable.
---
Saatva Classic Mattress
Best Spine Support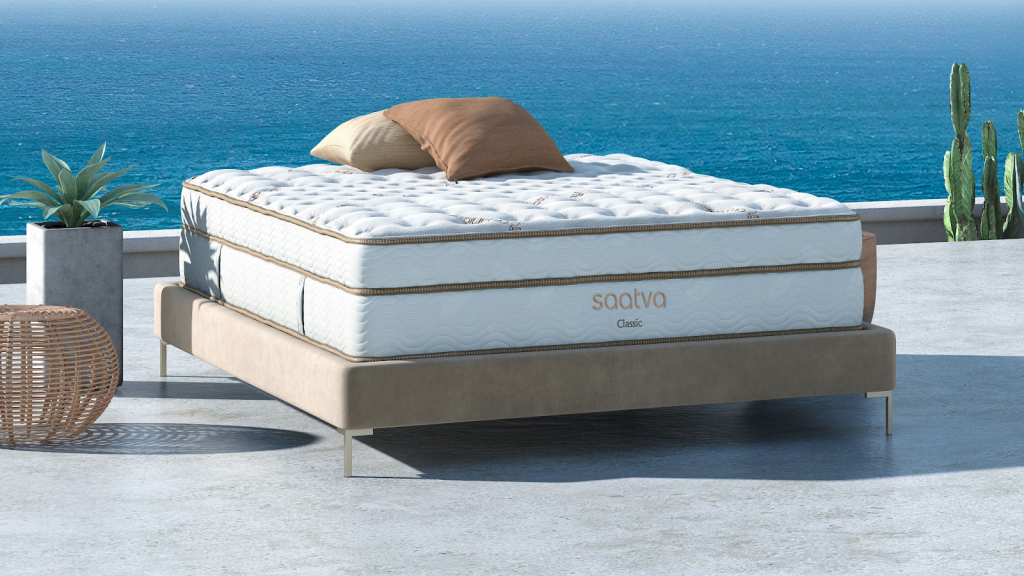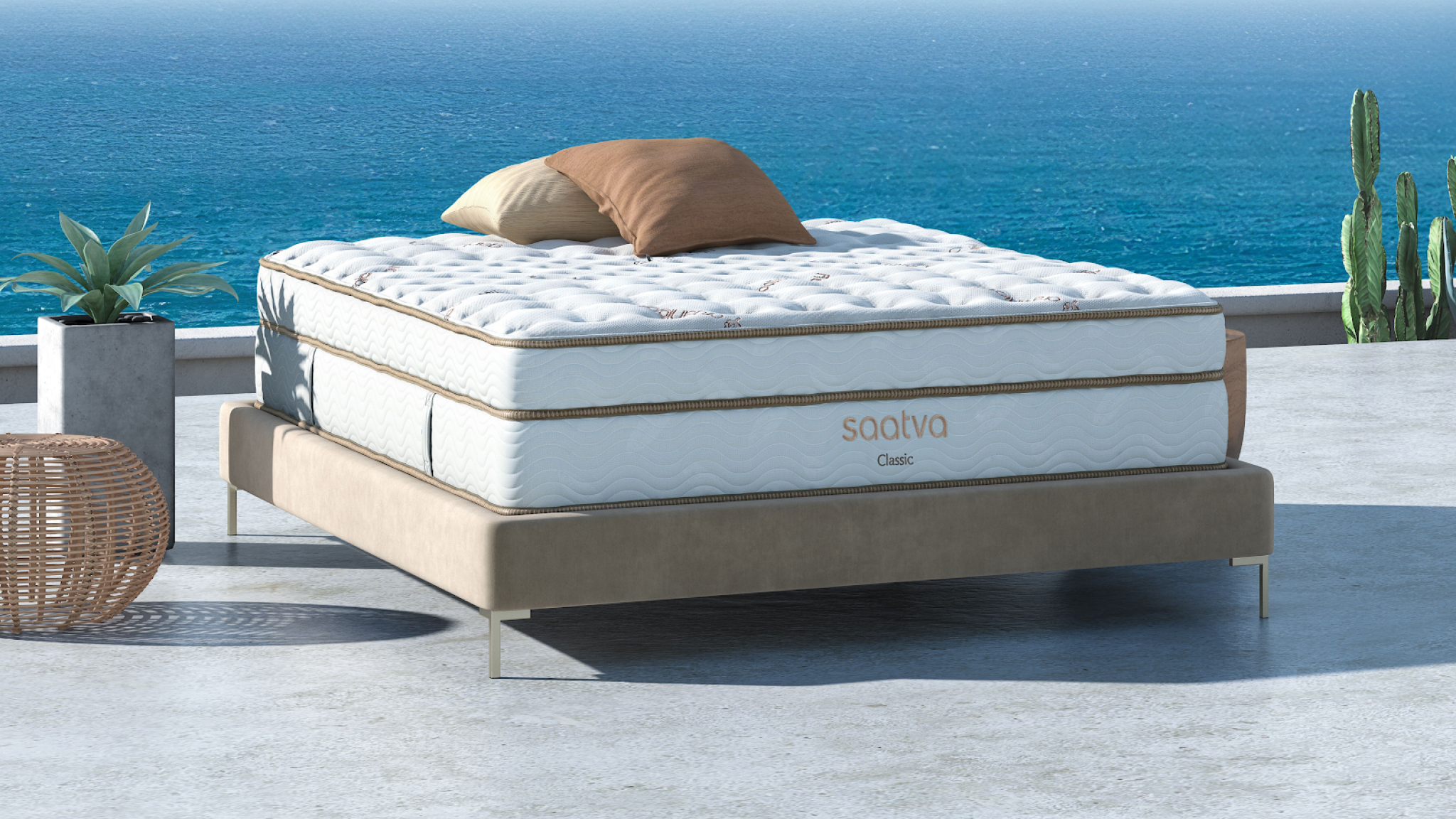 The Saatva mattress offers you the perfect balance of support and comfort. Saatva Mattress, a memory foam mattress that is thick, provides a long-lasting sleeping surface that conforms to your body.
The top layer of this mattress is a layer of plush foam. This layer is designed to relieve pressure and discomfort by providing you with a plush layer of comfort.
It includes individually pocketed coils to support your weight and reduce motion transfer. It is made out of high-quality materials and provides enough support for most back and stomach sleepers.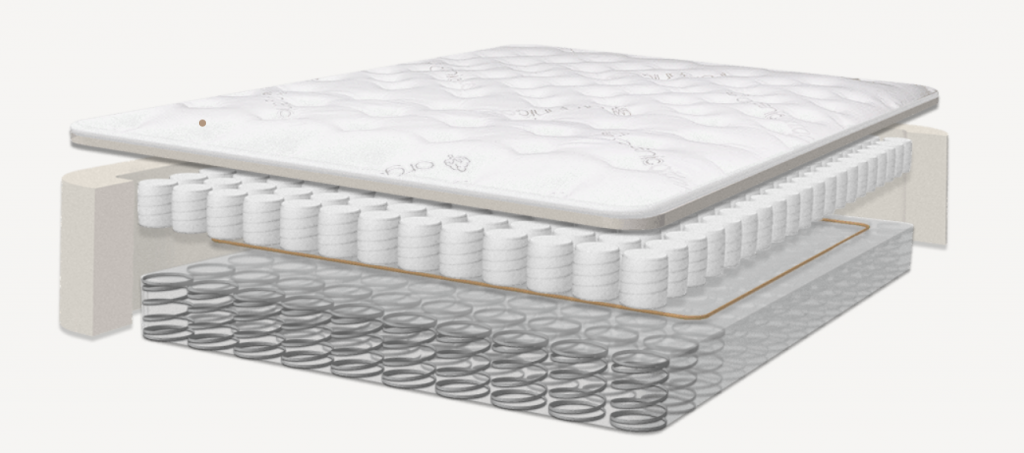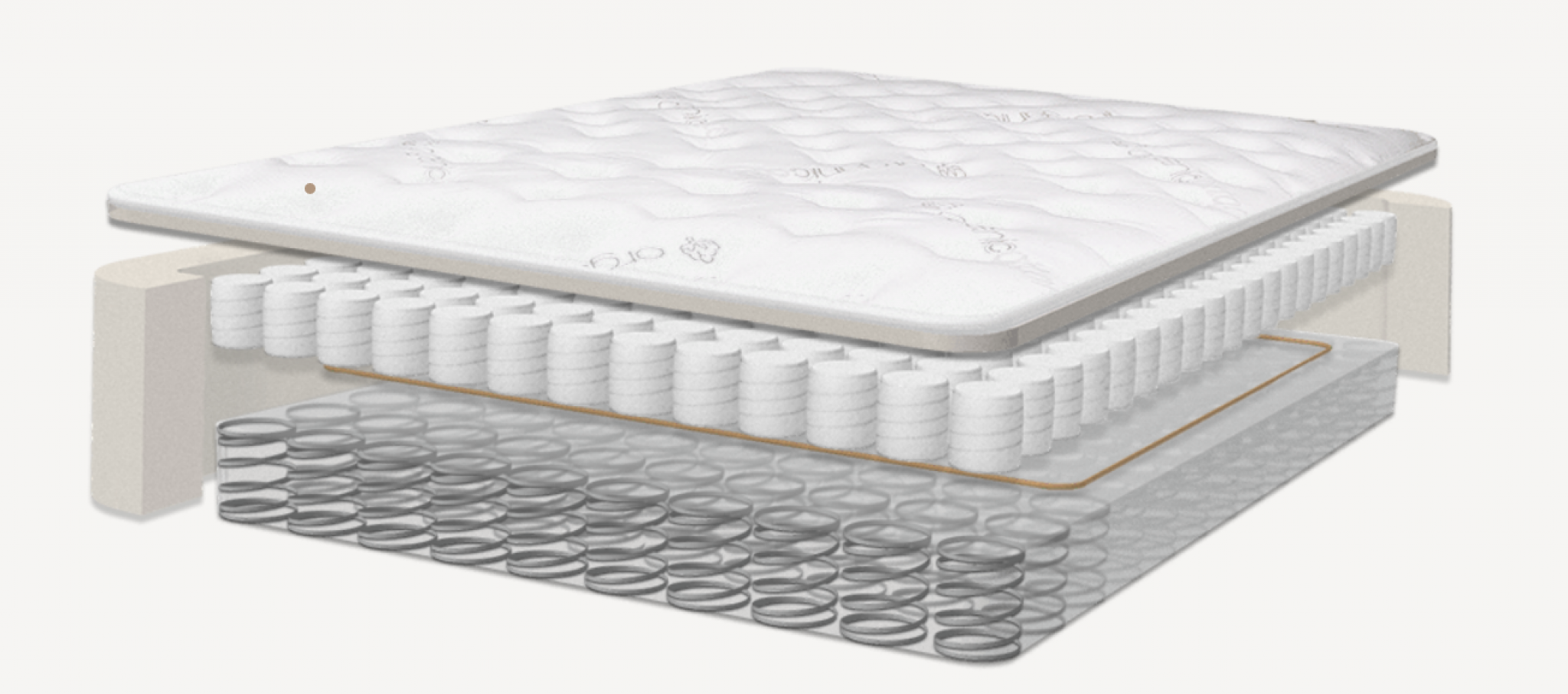 Furthermore, it is CertiPur certified, which means that it is free from ozone depleters, PBDE, TDCPP, or TCEP ("Tris") flame retardants, mercury, lead and heavy metals, formaldehyde, and phthalates regulated by the Consumer Product Safety Commission.
What I Like:
It is manufactured in the U.S.A. and comes with a 10-year warranty.
This mattress has a great amount of support. The coils give your body the perfect amount of support, and it is the perfect combination.
The mattress is made of cotton, which helps to give the Saatva mattress its soft feel.
The mattress is made with 100% CertiPur certified memory foam that offers pressure-relieving comfort and support.
---
Amerisleep AS3 Mattress
Best for Combo Sleepers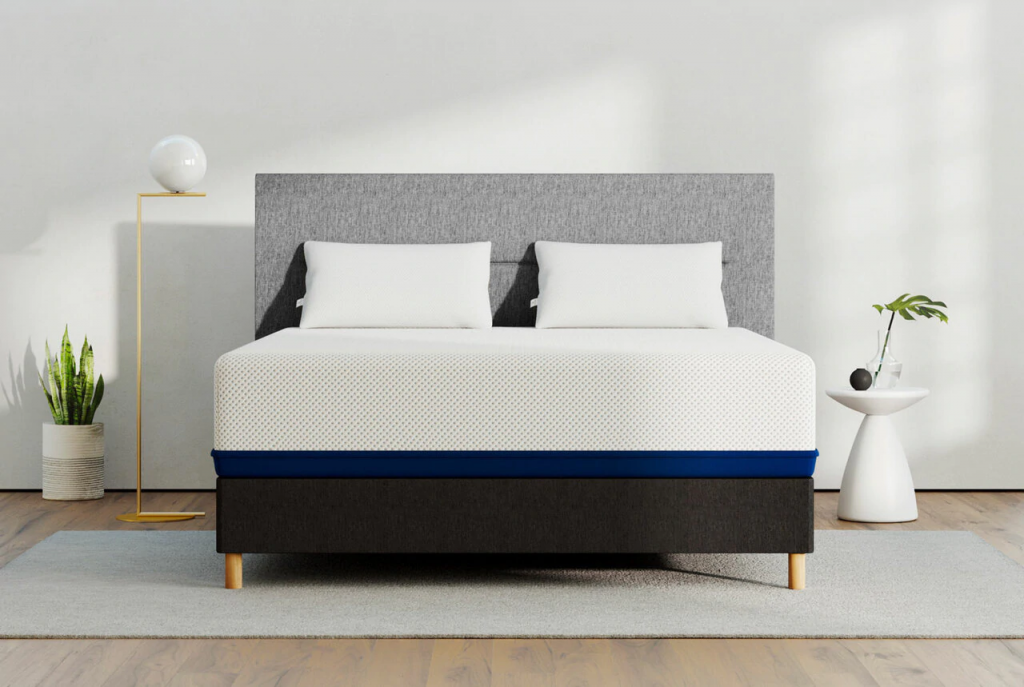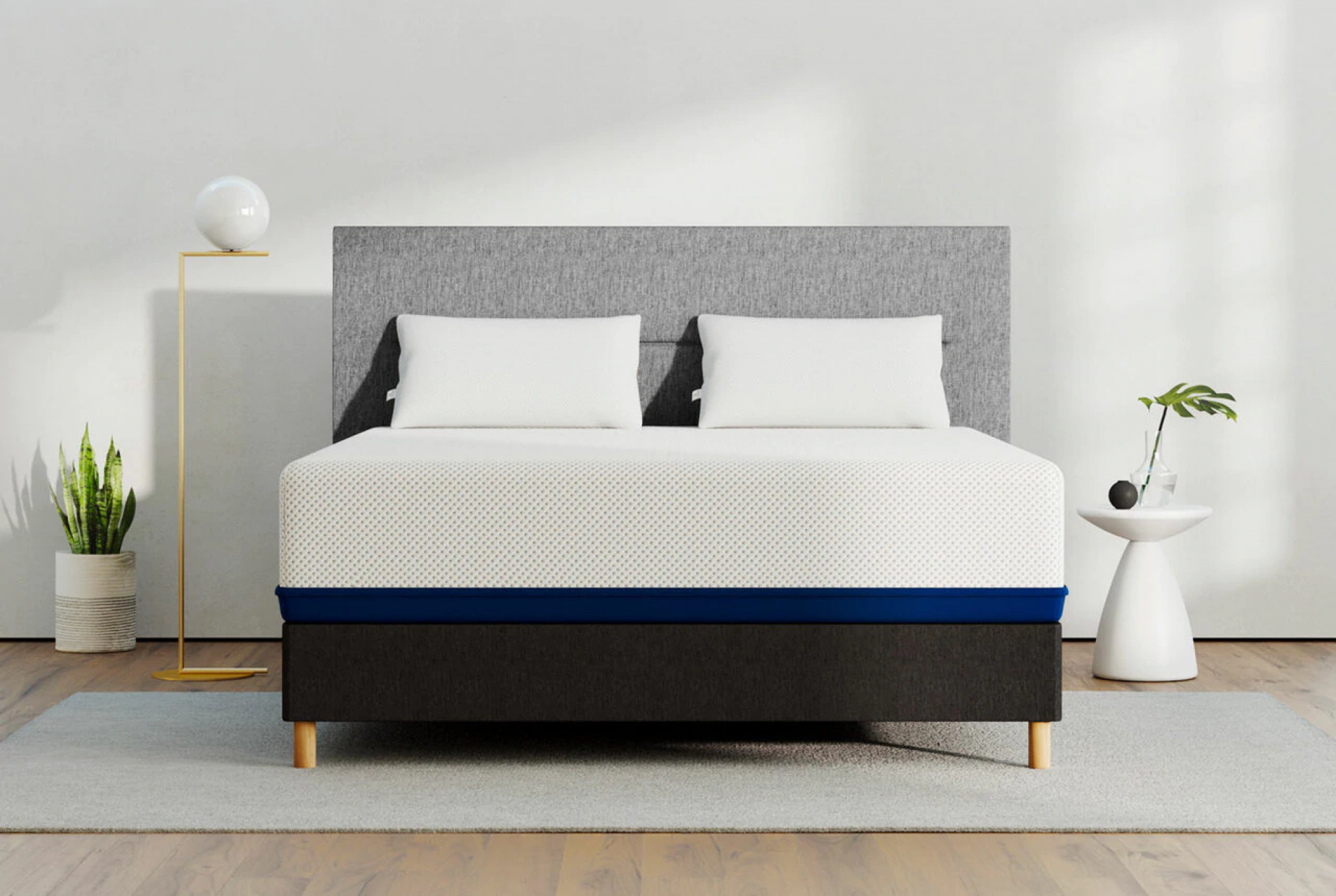 If you're looking for a mattress with a cool, balanced feel, the Amerisleep AS3 is a great choice.
The even mix of comfort and support should relieve pain-causing pressure points, making it a good option for chronic pain or back pain.
The AS3 uses a medium feel that's well-balanced. The mattress's Bio-Pur memory foam layer is specially designed to provide comfort and support to most body types and sleep styles.


If you're a side sleeper or a combo sleeper, the Amerisleep AS3 mattress could be the perfect solution for you. The AS3 is made up of HIVE technology, which zones comfort and supports to create a weightless feeling.
The memory foam conforms to your weight and pressure points to relieve pain and stiffness. This allows you to enjoy deeper, more restful sleep and wake up more refreshed.
What I Like:
The Amerisleep AS3 mattress is a memory foam mattress made to help improve your sleep.
The memory foam in the AS3 is designed to be breathable and cooling, and will conform to your body as you lay atop it.
The foam used in the construction of the AS3 is CertiPUR-US certified, which means it has met the highest standards for quality and has been tested for durability, performance, and environmental stewardship.
The mattress is designed to maintain your body's natural alignment while you sleep, which can help you wake up feeling more rested.
---
Brooklyn Bedding Signature Hybrid Mattress
Best Edge Support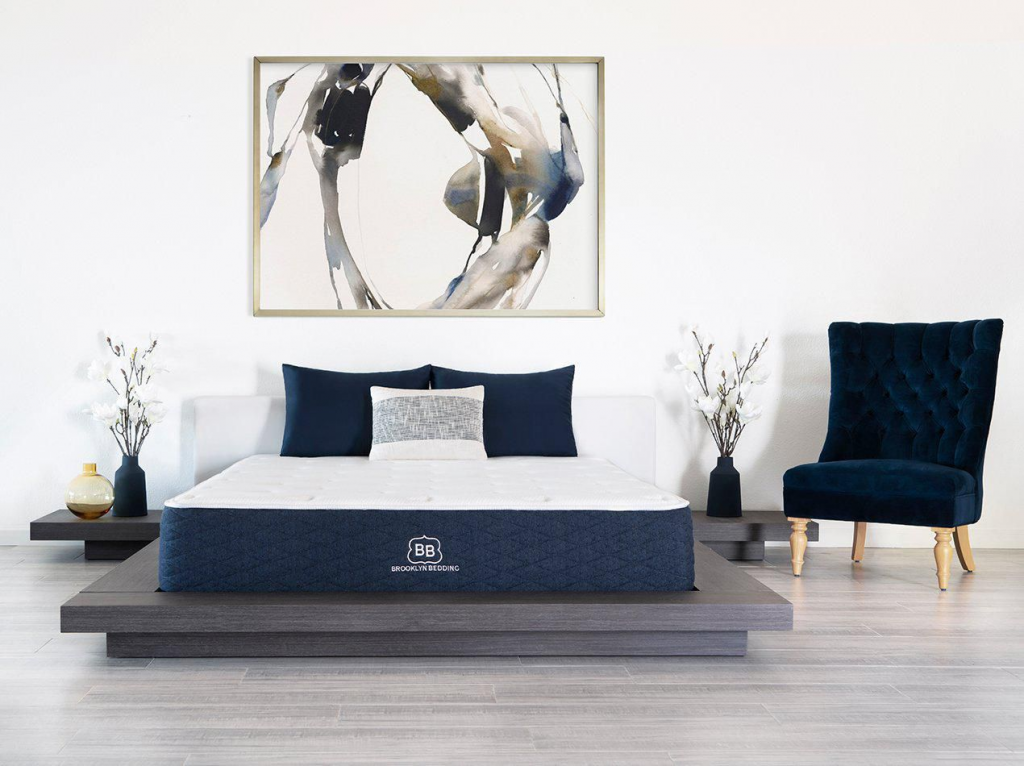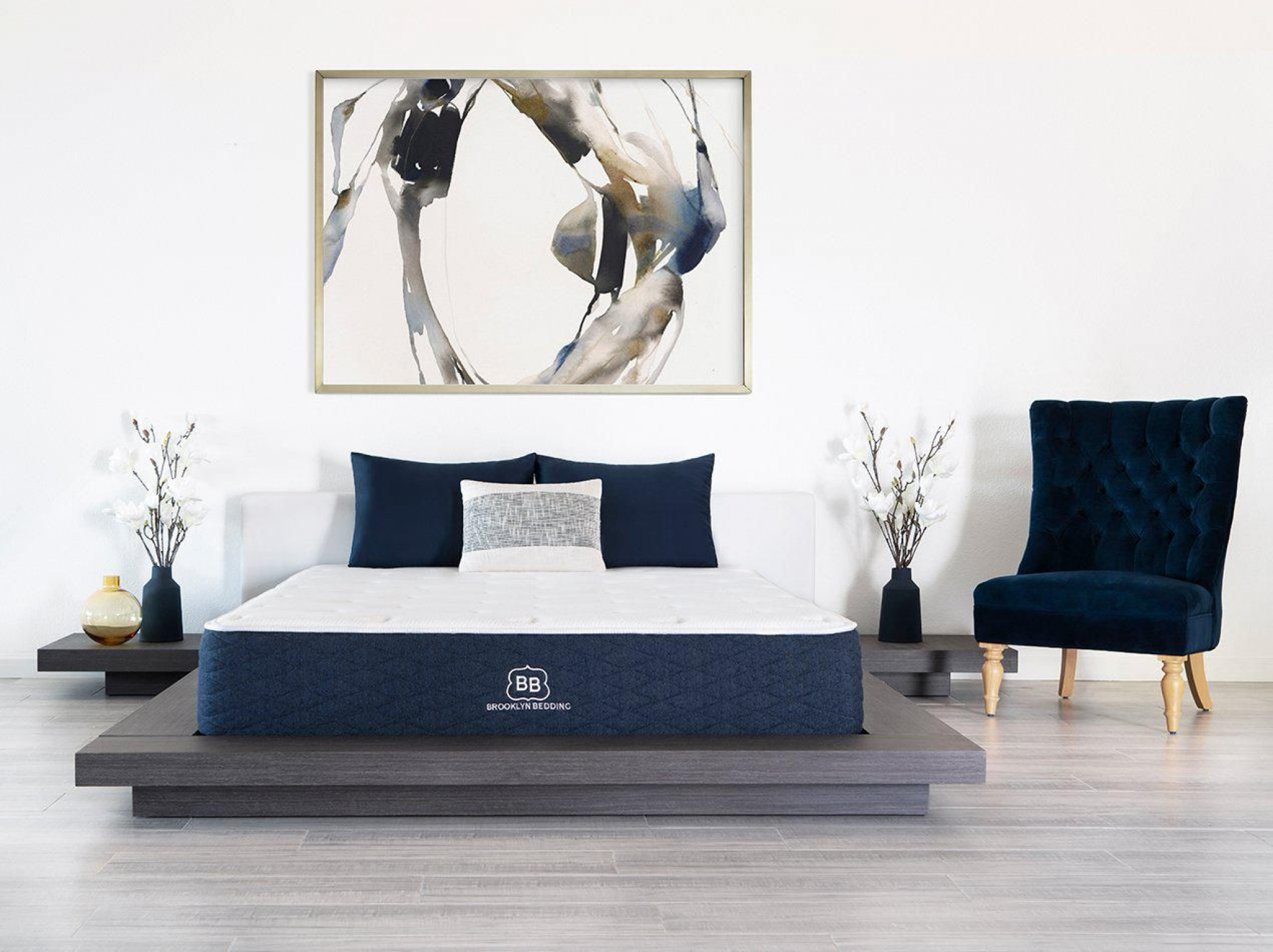 The Brooklyn Bedding Signature Hybrid is what I would call a hybrid mattress. All the materials in this bed combined are what make it a hybrid.
This case means that Brooklyn Bedding used both memory foam and coils to create this mattress.


The mattress comes with a top layer of TitanFlex™ foam, a patented foam by Brooklyn Bedding. The TitanFlex™ foam in this bed is a layer of foam made to respond just like latex while providing the contouring feel of memory foam.
The middle layer of the Brooklyn Bedding Signature Hybrid is a poly foam layer that offers a stable base for the bed while the top layer is contouring.
What I Like:
It is a top-of-the-line mattress designed by Brooklyn Bedding for customers who want the firm support of an innerspring construction with innovative pocketed coils that provide luxury comfort.
It is offered in three firmness levels: plush, medium, and firm.
---
Tempur-Pedic Tempur-Cloud Mattress
Best Breathable Cover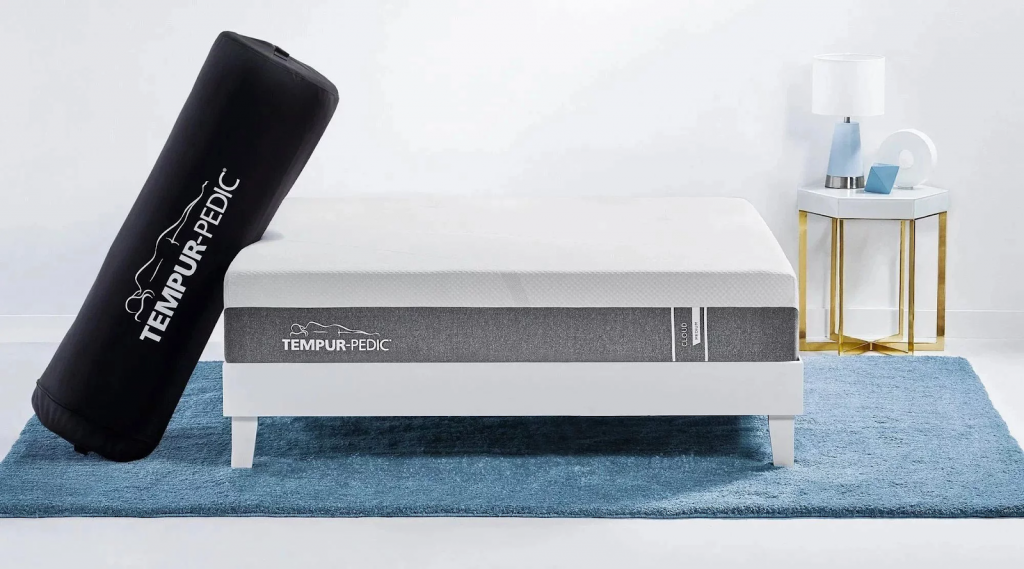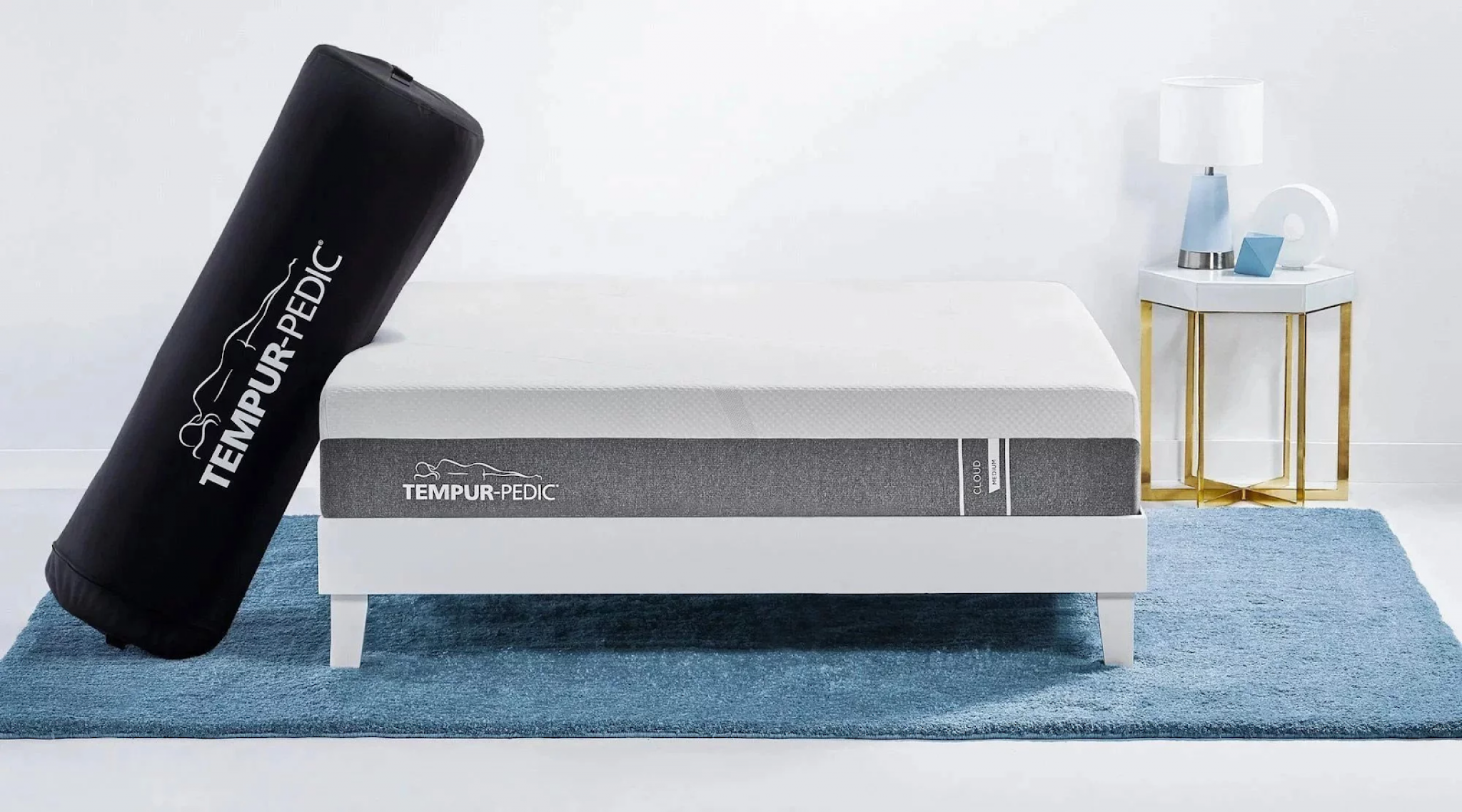 The Tempur-Pedic Tempur-Cloud is an excellent choice for anyone looking for a comfortable mattress. It is a memory foam mattress that has been engineered to offer the perfect combination of comfort and support.
The cover is stretchy, so there is less motion transfer when your partner moves around. It also has a noiseless cover, so it doesn't transfer movements to you, which means that you won't keep waking up during the night.
Tempur-Pedic is known for offering mattresses that respond to a sleeper's weight and temperature, so you can get the support you need while sleeping.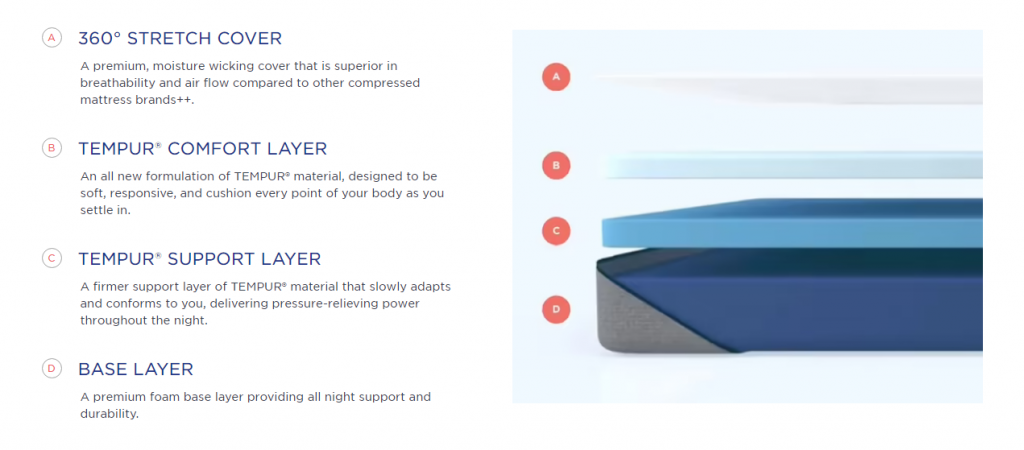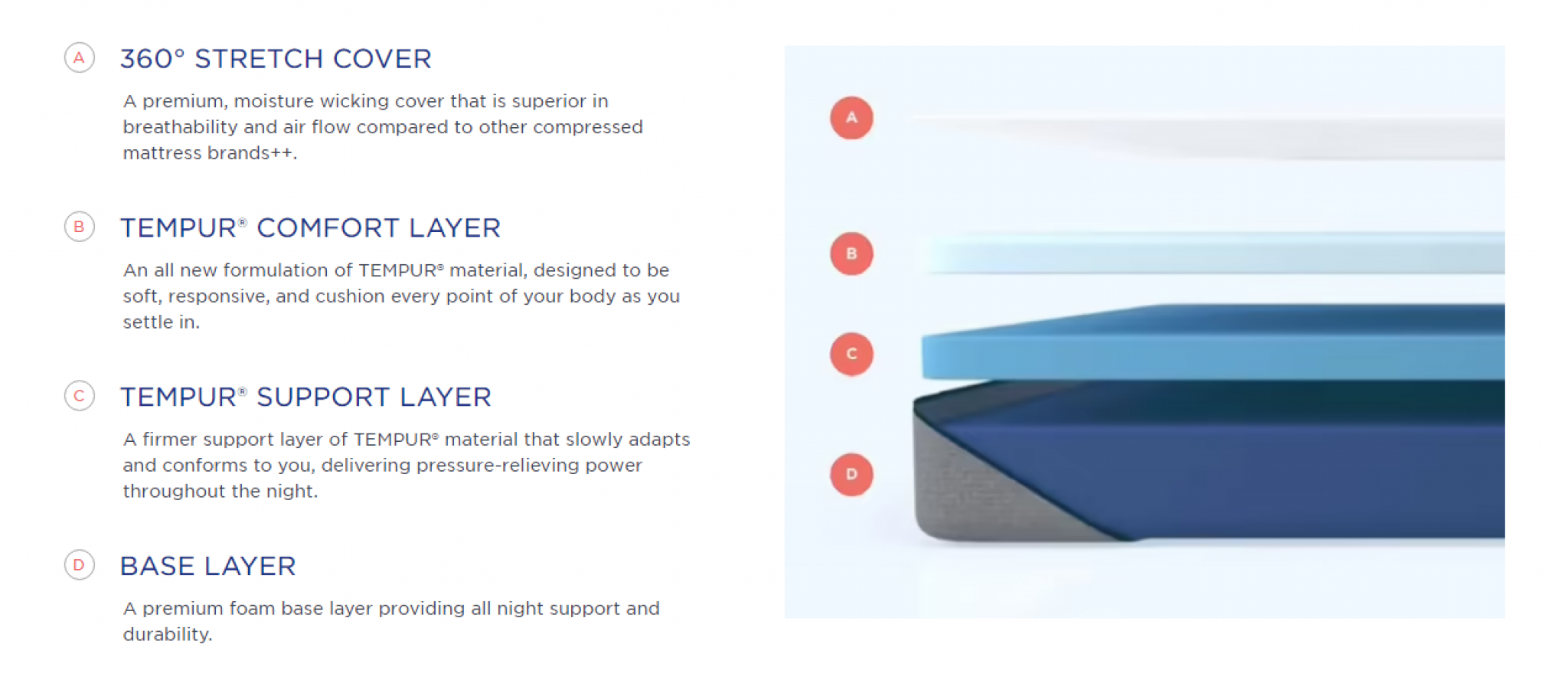 Now the Tempur-Pedic Tempur-Cloud mattress is the latest to take this design and add it to a luxury mattress that combines support and softness. To obtain this new level of comfort, the mattress has a design made up of three layers. The first layer is a TEMPUR® Comfort Layer, which is designed to offer softness to the body.
The second layer is the TEMPUR® Support Layer, which is designed to offer support to the body so that it does not sink too far.
Last is a firm base layer to provide an excellent foundation for the top memory foam layer.
What I Like:
The Tempur-Pedic Tempur-Cloud mattress is an innovative mattress designed to be adapted to the person's weight, shape, and temperature.
The TEMPUR® Comfort Layer is made up of visco-elastic memory foam, which provides comfort, support, and pressure relief.
---
What Is The Most Comfortable Mattress?
One of the key elements in getting a good night's rest is having a comfortable mattress that is able to support your body weight and provide adequate cushioning fully.
Many people have difficulty finding a mattress that is both affordable and comfortable. Many mattresses may be uncomfortable because they don't follow your body's contours, causing your muscles to work harder to maintain a proper posture.
As most of us are aware, we spend about a third of our lives sleeping. It makes logical sense that we would want to find the most comfortable mattress for ourselves, right? Unfortunately, it's not that simple. What one person considers comfortable, somebody else may find unbearable. So which is right? Let's take a look at some of the factors that make a mattress comfortable.
---
Sleeping Position
It is very important to understand what type of sleeper you are. This will help you decide what mattress is best for you. Also, it is important to understand what firmness level is right for you.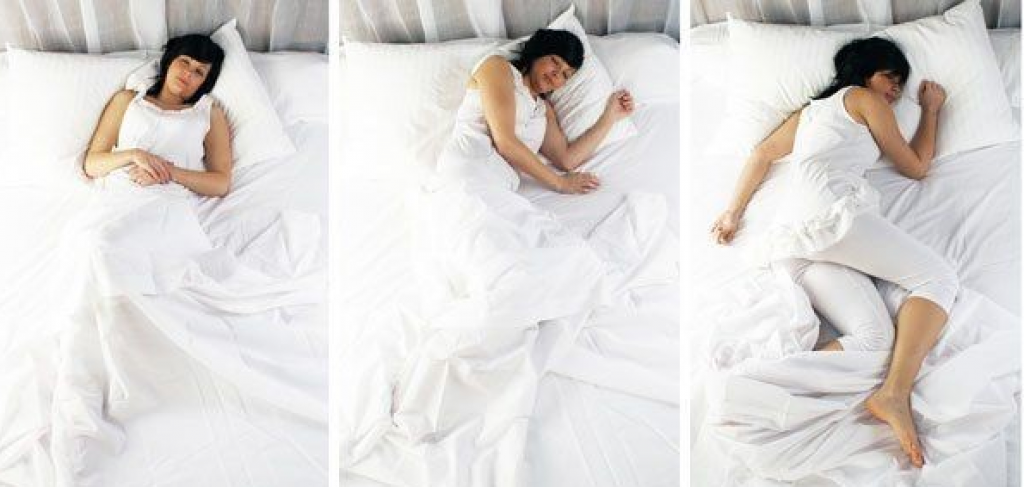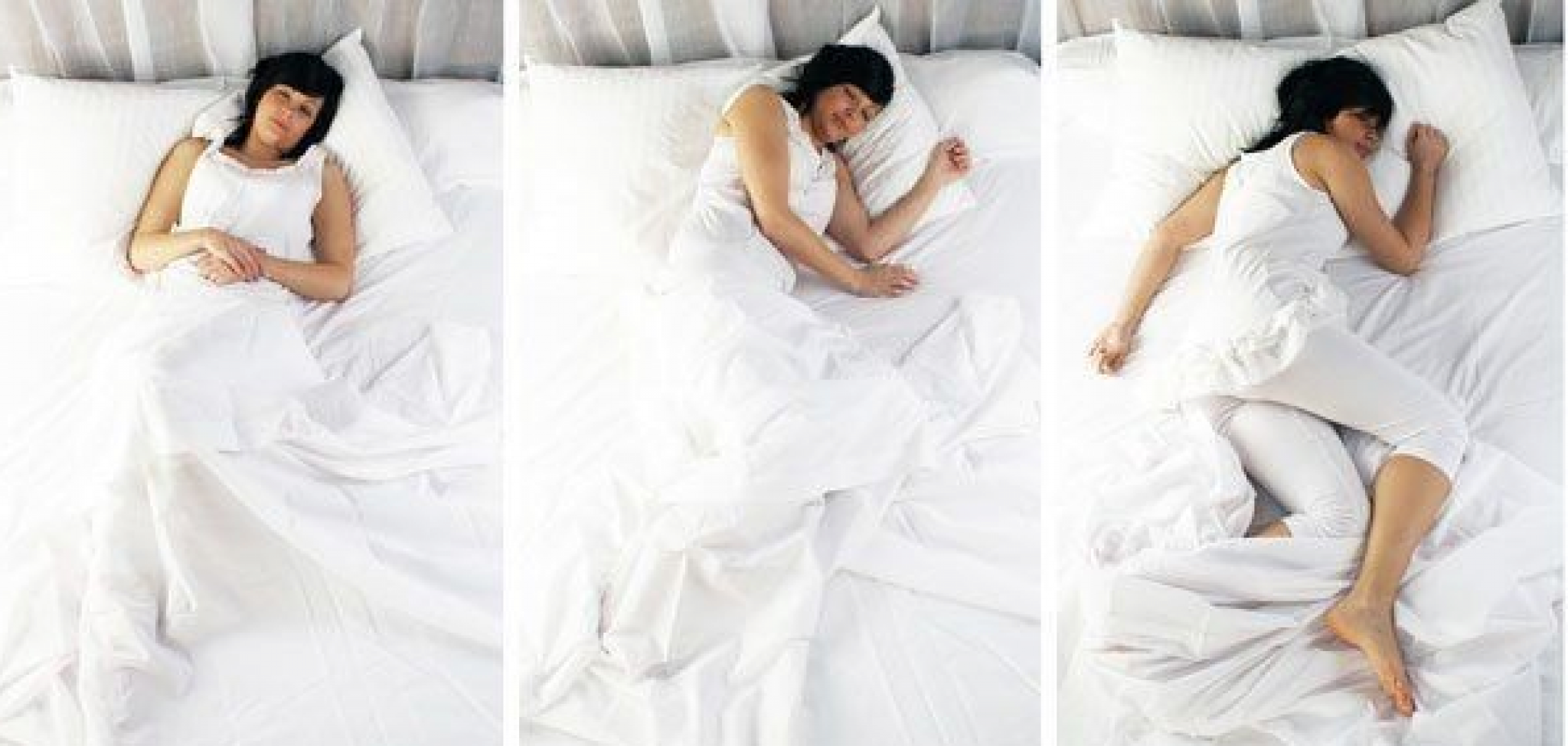 A mattress that is too soft will sink too much and will not give your body the support that it needs. Similarly, a mattress that is too firm will be too hard to sleep on and will cause you to feel as though you are sleeping on a slab of concrete.
For Side Sleepers
The key to a good night's sleep is a mattress that conforms to your body type. If you're a side sleeper, your mattress should have a slight dip in the center, as well as a firmness that supports your lower back.
First, let's talk about firmness. Softness is usually preferred, but if you sleep on your side, your spine needs the support of a firmer surface to maintain its natural S-shape. Firmness is also extremely important for side sleepers because you need to maintain that firmness to keep the spine straight.
For Stomach Sleepers
The most common type of sleeper is a stomach sleeper. They are also the most common type of sleepers to complain of back pain. Stomach sleepers sometimes find it difficult to find a comfortable mattress. This is because they often need a mattress with additional support. Many of the mattresses that provide extra support are not satisfied.
The most comfortable mattress for stomach sleepers is the one that takes the shape of your body, allowing you to sleep comfortably on your stomach throughout the night. Most of the time, this means buying a mattress that is medium in firmness.
Although stomach sleepers tend to like firmer mattresses, the key to finding a mattress that will work for you is to determine the type of stomach sleeper you are. If you're a variety of stomach sleepers, you'll need to look for a combination of features that accommodates your needs.
For Back Sleepers
If you sleep on your back, you'll want to use a mattress with great support and contouring. After all, you'll need something to keep your spine at its natural alignment all night long.
If your mattress is too soft, you will feel like sinking into it when you lay down on it. One of the main problems with a mattress that is too soft for a back sleeper is the fact that it will not offer the needed support to the back, which will inevitably lead to snoring, pain in the back and neck region, and muscle weakness.
A mattress that is too hard will not result in such obvious problems as the ones mentioned above, but it will still have a negative impact on your sleep. If you feel like you are lying on a rock when you go to sleep, then you definitely need to get a mattress that is more suited to your body type.
The best mattress for back sleepers will keep you feeling supported while still allowing your spine to align naturally.
---
Which Type of Mattress is the Most Comfortable?
When you're in the market for a new mattress, you have a lot of options to choose from. Plush or firm? Memory foam or innerspring? Organic or man-made? This list goes on and on. You can make your decision based on personal preference, but what else should you consider?


The mattress that makes you happiest will often come down to your body's personal preferences. For example, some sleepers are better suited to memory foam mattresses due to their unique body contours. Others prefer an innerspring mattress because it is easier to adjust to their unique body shape.
Here is a guide to some of the most common mattress types, and the key differences to look out for.
Hybrid
A hybrid mattress is the best of both worlds, combining the best features from both traditional innerspring and memory foam mattresses. The result is a very comfortable mattress with a luxurious feel and plenty of support.
Most hybrid mattress brands are similar to those in the memory foam category – with the exception being that they use coils to provide support in addition to the foam. Hybrid mattresses have been gaining in popularity in recent years, thanks to the combination of the two most popular mattress types.
Innerspring
An innerspring mattress is a mattress that uses steel coils to create resistance and firmness. These coils are the foundation of an innerspring mattress, and they're available in a variety of materials.
A top layer is then added in order to cover the coils and make them more comfortable. This top layer is typically made of foam or fiber.
Innerspring mattresses are firm, but that doesn't necessarily mean they're uncomfortable.
Latex
Latex mattresses are made of natural latex rubber derived from the sap of a rubber tree. It is a very durable material and has many benefits over traditional mattress materials.
One of the most important benefits is natural latex rubber's ability to reduce the buildup of heat and moisture, which is beneficial for your sleep hygiene. A latex mattress can also provide a better night's rest and help relieve chronic pain associated with sleep apnea and other diseases.
Memory Foam
A memory foam mattress is a type of mattress which is well known for its comfort and therapeutic qualities. It is made up of viscoelastic foam, which is produced using polyurethane. This mattress is widely used by people and has gained popularity due to its therapeutic and health benefits.
In the present world, most people use latex foam mattresses. But not all people are aware of memory foam mattresses. It is one of the most comfortable mattresses and has gained popularity among people who need to sleep on the bed for long hours.
This mattress is made using high-quality material and has to be maintained properly. There are many types of this mattress available in the market.
---
Which Mattress Firmness is the Most Comfortable?
The mattress industry is murky. Many make such claims about the mattresses they sell that it's hard to know what's true and what isn't. However, one thing is sure: the best mattress is the one that's both firm and soft.
There are three main types of mattress firmness: plush, medium, and firm.
---
Making Your Sleep Environment More Comfortable
You can do several important things to get the best night's sleep possible, from selecting the right mattress to practicing good sleep hygiene. Having a comfortable mattress is certainly a good start, but other elements like pillows and bedding also play a role. The key to getting a good night's sleep is creating an environment that is conducive to sleep.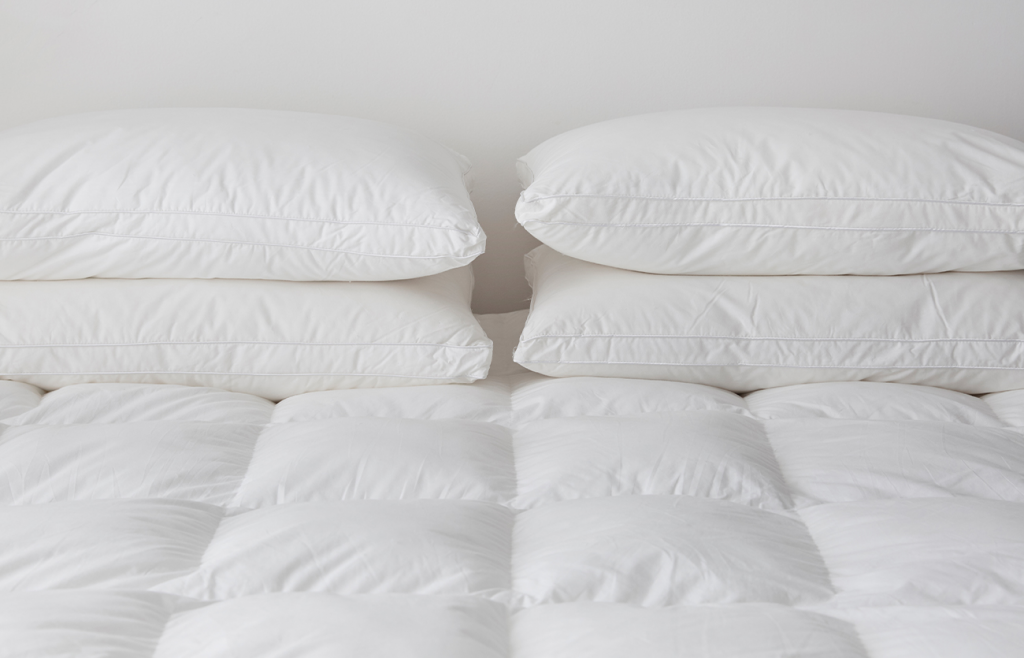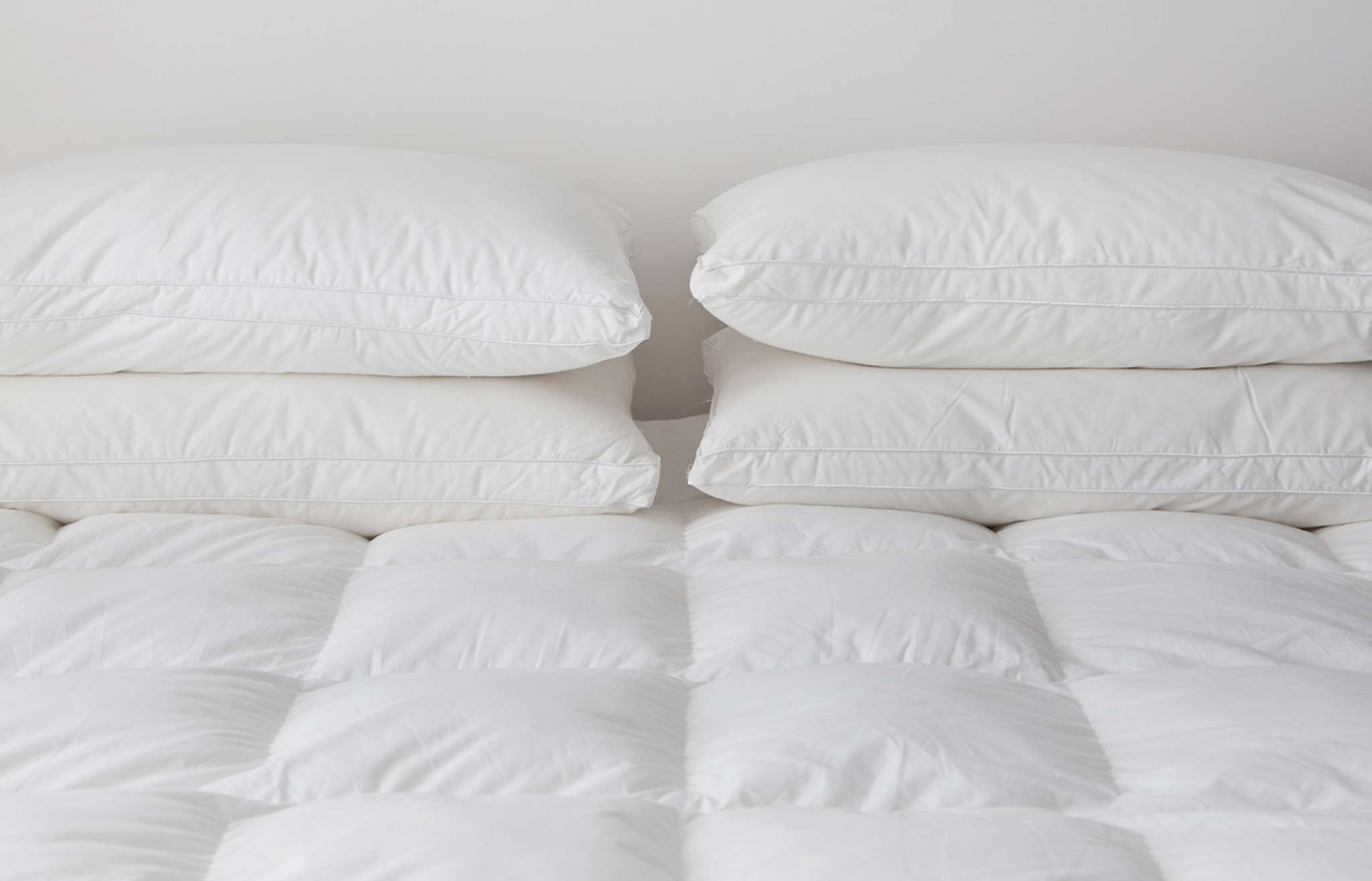 Pillows
Pillows are a staple of any bedroom. They can make or break a night's rest, and at the end of the day, they're the first thing we interact with. That's why it's important to choose the right pillow for you; after all, you'll be spending half of your life with it.
The first thing to consider is firmness. The firmer your pillow, the better support it will provide. Be careful, though if you choose one that's too firm, it can lead to discomfort.
Mattress Toppers
Mattress toppers are an easy and affordable way to give your mattress a new look and feel. They are also a popular choice for enhancing your mattress's softness or firmness, and they can help ease pressure points that can keep you awake for hours.
---
F.A.Q.
Are foam or spring mattresses better?
It's pretty much accepted that the most comfortable mattress is a foam mattress. But what if you want a bit more support? Do you stick with foam, or go for a spring mattress? 
Foam mattresses are made with polyurethane and other foam-like substances. They are usually lighter than spring mattresses, so they are easier to move around. Because they are so light, they can also allow you to change positions more easily. They are also more malleable (softer), so they are easier to fit into your body, especially if you sleep on your side. 
On the downside, foam mattresses tend to be less durable than spring mattresses, and they also tend to sleep warm.
What is the most comfortable type of mattress?
Picking out a new mattress is one of the most important purchasing decisions you can make. The mattress you pick will provide the only support you will have while you sleep, so you want a mattress that is both comfortable and supportive. The best mattress for you will also be the one that fits your lifestyle, is affordable, and is easy to maintain.
Each mattress is different, so you should consider the aspects that are most important to you. If you're looking for the most comfortable mattress, you'll want to feel as if you're floating on air. But if you're looking for something a little more supportive, you may want to focus on firmness and spinal alignment.