Brief: Best Bed Mattresses
Introduction: The article emphasizes the importance of a quality mattress for good sleep and overall health. It acknowledges the challenges of choosing the right mattress due to personal preferences and the diverse options available.
Top 5 Best Bed Mattresses:

Best Overall: Saatva Classic Mattress – Offers a balance of comfort and support, suitable for various sleeping positions.
Best for Side Sleepers: WinkBeds Hybrid Mattress – Hybrid design combining coil and foam for tailored support.
Best Breathable Cover: Helix Midnight Mattress – Designed for side sleepers with a focus on breathability.
Best Value: Allswell Luxe Hybrid – Affordable luxury with innovative mattress technology.
Best for Back Pain: Nectar Memory Foam Mattress – Focuses on pressure relief and support for back pain sufferers.

Detailed Mattress Reviews: Each mattress is reviewed in detail, highlighting specific features like construction, materials, firmness, and suitability for different sleep positions.
Buyer's Guide:

Factors to Consider: It is important to consider personal sleep preferences, mattress types, firmness levels, and specific needs like back support.
Sleeping Positions: Recommendations for mattresses based on whether you are a back, side, or stomach sleeper.
Mattress Types Explained: Overview of memory foam, latex, innerspring, and hybrid mattresses, along with their benefits.

FAQs Section: Addresses common questions about mattress comfort, suitability for side sleepers, and recommendations for hot sleepers.
Conclusion: Encourages readers to consider personal needs and preferences when choosing a mattress and acknowledges the complexity of finding the perfect match.
A good night's sleep is essential for a healthy life. It is also one of the best ways to counteract stress and recover from a hard day's work. No matter what you do or how much you earn, you will never be satisfied if you don't have a good night's sleep.
---
Top 5 Best Bed Mattresses
#1
Get 10% off
The Saatva Classic Mattress is a hype-free mattress that will give you the restful night's sleep you need to start your day off right.

Euro pillow top provides plush, cushiony comfort and pressure-point relief.

Patented spinal zone technology and high-density memory foam help spinal alignment in any sleep position.
Trial period: 180-night home trial

Warranty: 15-year warranty

Shipping:
Free in-room delivery & setup

Firmness:
5-7/10

Price range: $$$$$

Type: Innerspring
We recommend this mattress for the following sleepers:
Get 10% off
---
Mattresses are a very subjective product. What feels good to one person will not necessarily feel good to another. Unlike other consumer goods, where everyone is looking for the same things, the user is looking for different things with a mattress. In fact, the more similar two people are, the more likely they are to have a problem finding a mattress they agree on.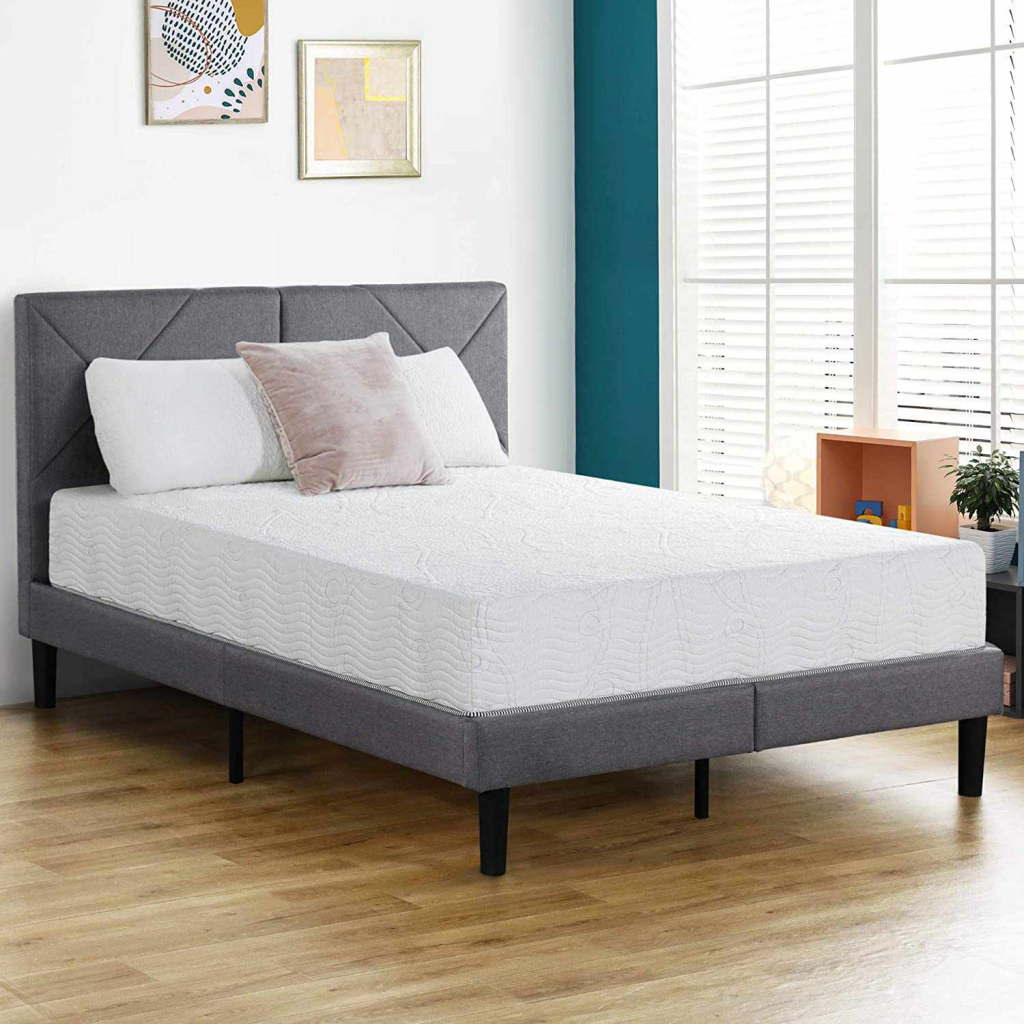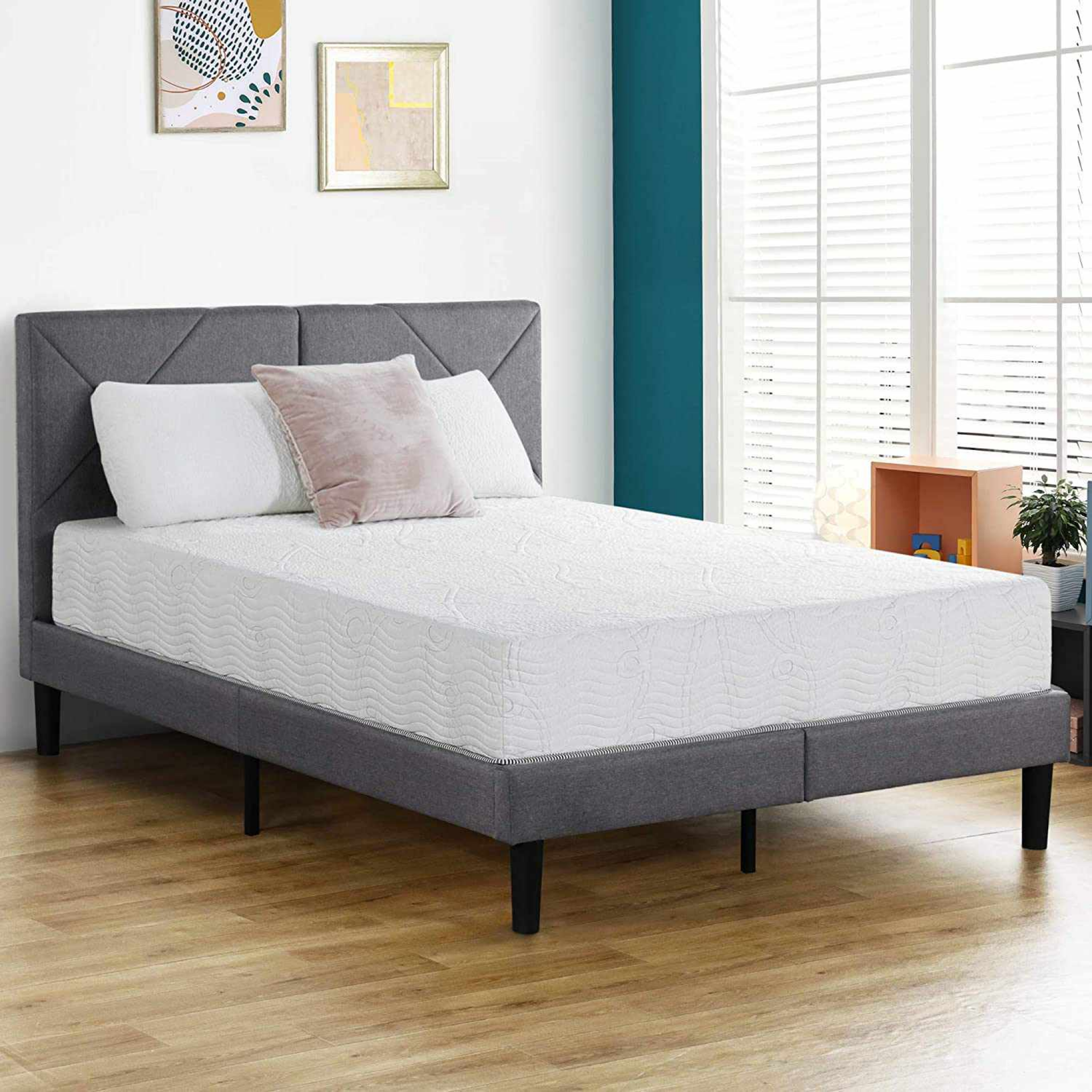 When you search for a good mattress online, you will most probably come across many options. From memory foam to innerspring and from adjustable beds to air mattresses, there is a wide range of products to choose from. However, you must first understand the different types of mattresses and how they perform for an informed decision.
You can also do some research to know the pros and cons of each and the different options available in the market. But I've already done a lot of work and am happy to offer you an article on how to choose a mattress. Below is also a list of the best bed mattresses with their pros and cons.
---
Best Bed Mattresses Reviews
Saatva Classic Mattress
Best Overall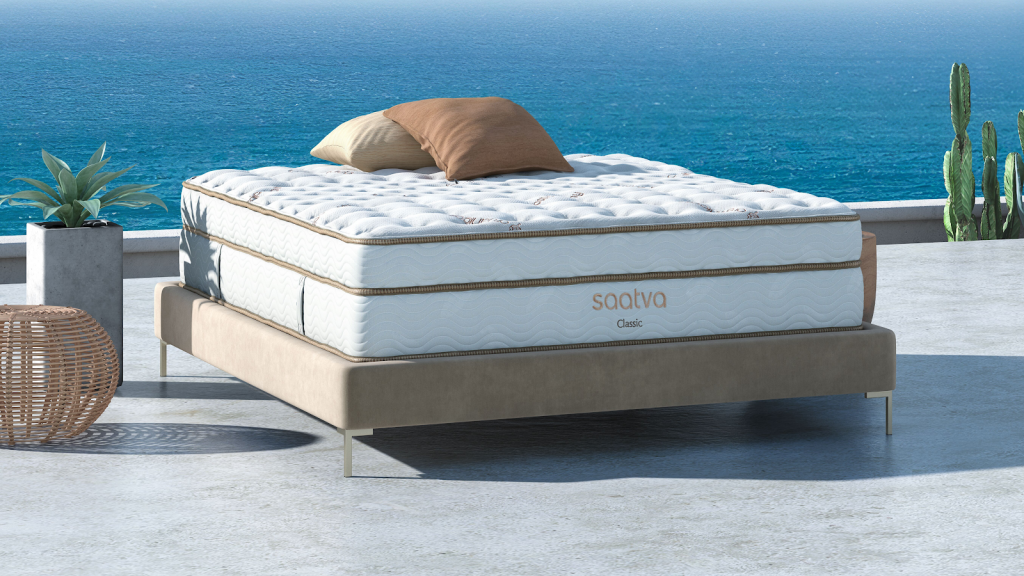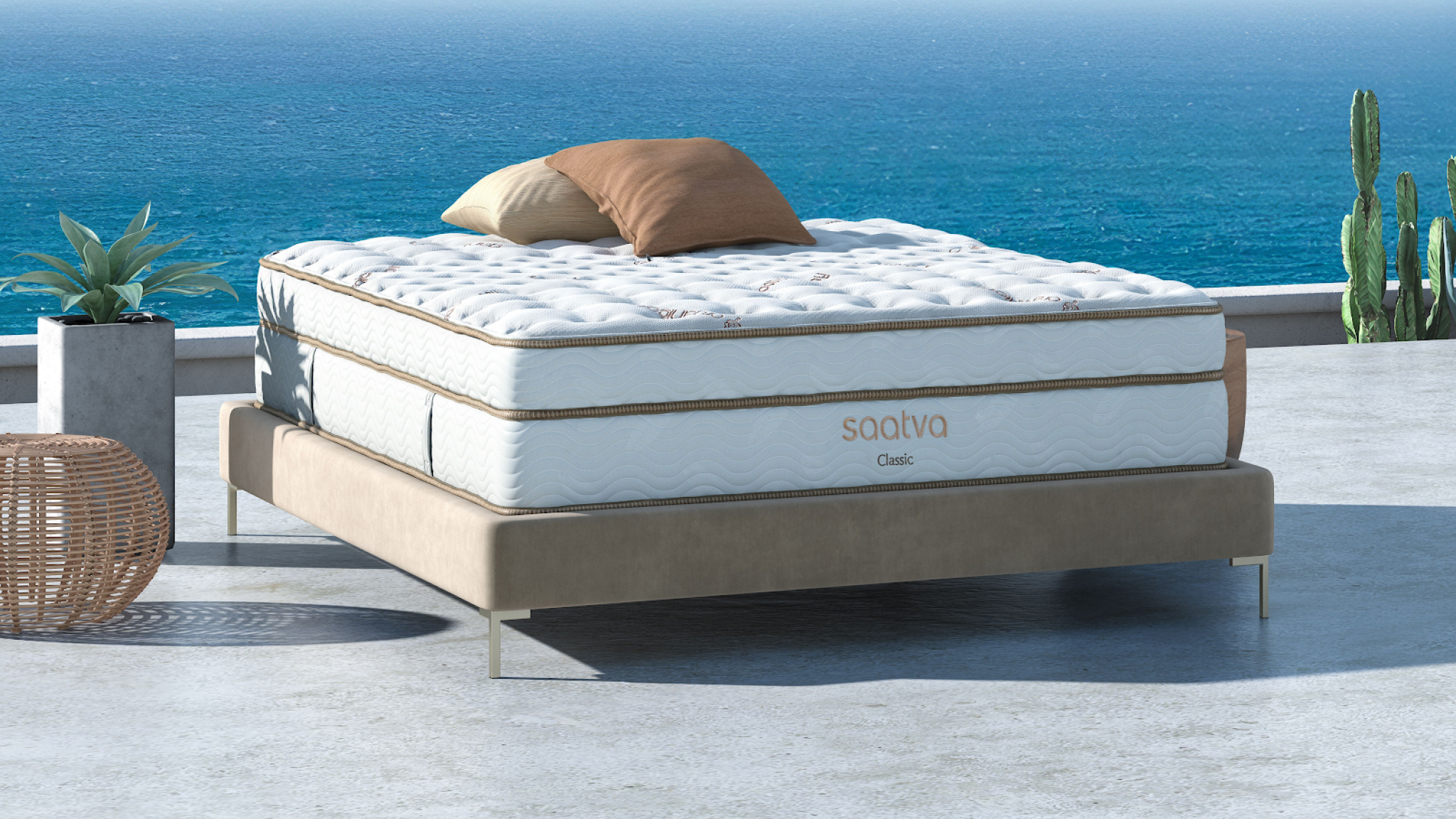 If you've been mattress-shopping for some time, you know that options are aplenty, and it can be challenging to know where to begin. If you're tired of being in pain, it might be the right time to discover what the Saatva Classic mattress can do for you.
A mattress that is a dream for many people, the Saatva Classic is said to be one of the best beds out there and has those who have used it still raving about its features and how it has helped them get a good night's rest.


Saatva has a reputation for providing high-quality sleep products at a reasonable price. The Saatva Classic is no exception. This product combines a Euro pillow top with Durable Edge Support to offer a soft yet supportive sleeping surface. The Durable Edge Support is made of a polymer material to provide extra support and long-lasting durability. To ensure the Classic will last you for years to come, all Saatva mattresses are backed by a 15-year warranty.
What I Like:
The Saatva Classic Mattress is a hype-free mattress that will give you the restful night's sleep you need to start your day off right.
Saatva offers a free trial period of 180 days, so you can test the mattress out before you commit to buying. Plus, it has a 15-year warranty, so you can be sure the bed will serve you many years.
---
WinkBeds Hybrid Mattress
Best for Side Sleepers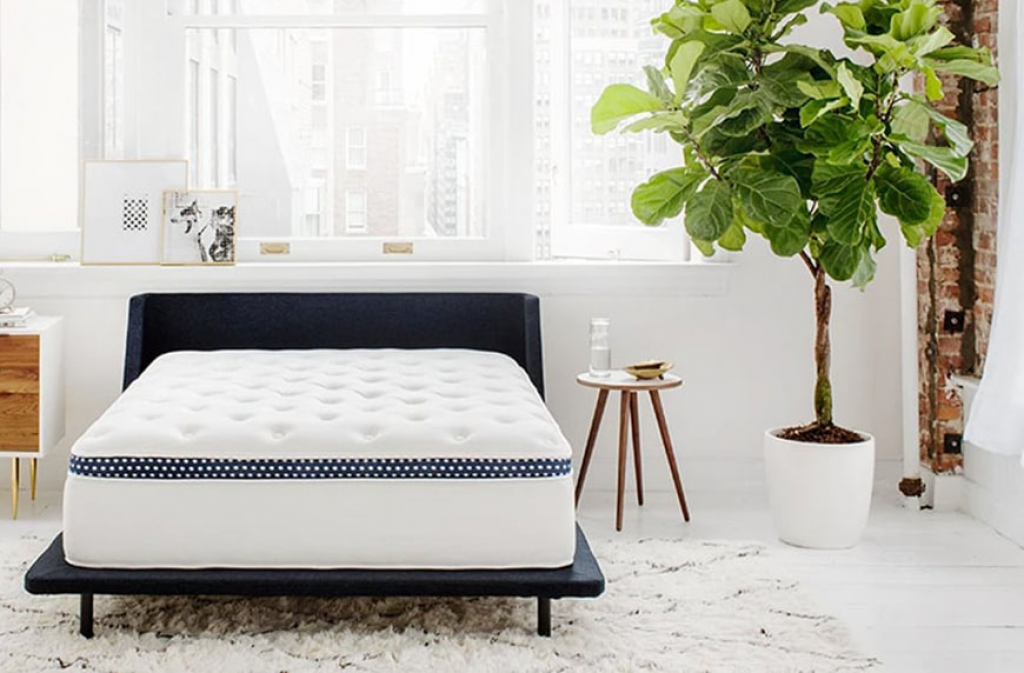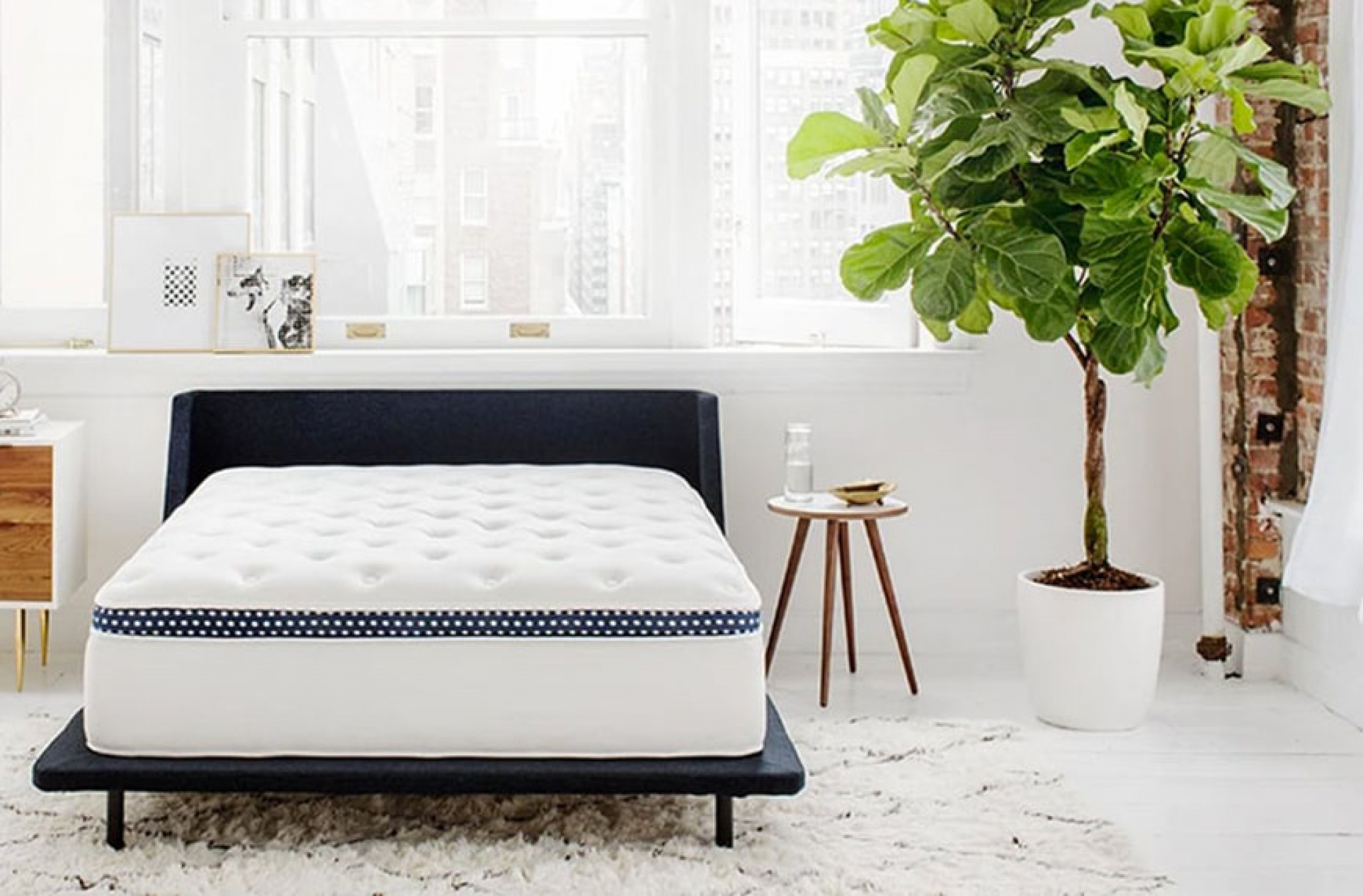 The WinkBeds Mattress is a mattress that merges the best of the hybrid mattress types. If you're looking for a bed that will give you great support and is designed to last years and years, then the WinkBeds Hybrid Mattress is your best bet. The WinkBeds Hybrid Mattress is just one of a line of products offered by the WinkBeds brand, designed to satisfy the modern sleep consumer's needs.
This item combines two different mattresses: the pocketed coil support that comes in most innerspring mattresses and the gel foam commonly found in memory foam mattresses. The bed is wrapped in a Tencel cover that is soft yet breathable and used in some sheets.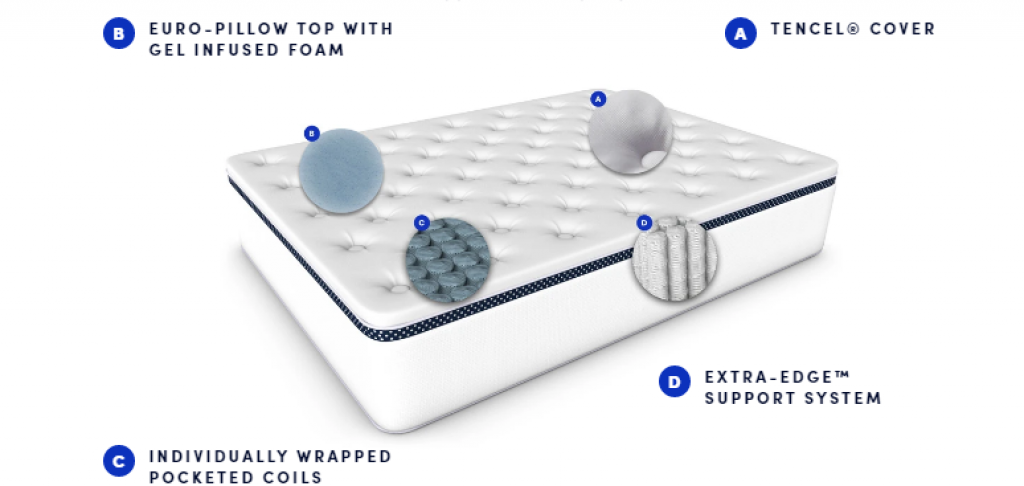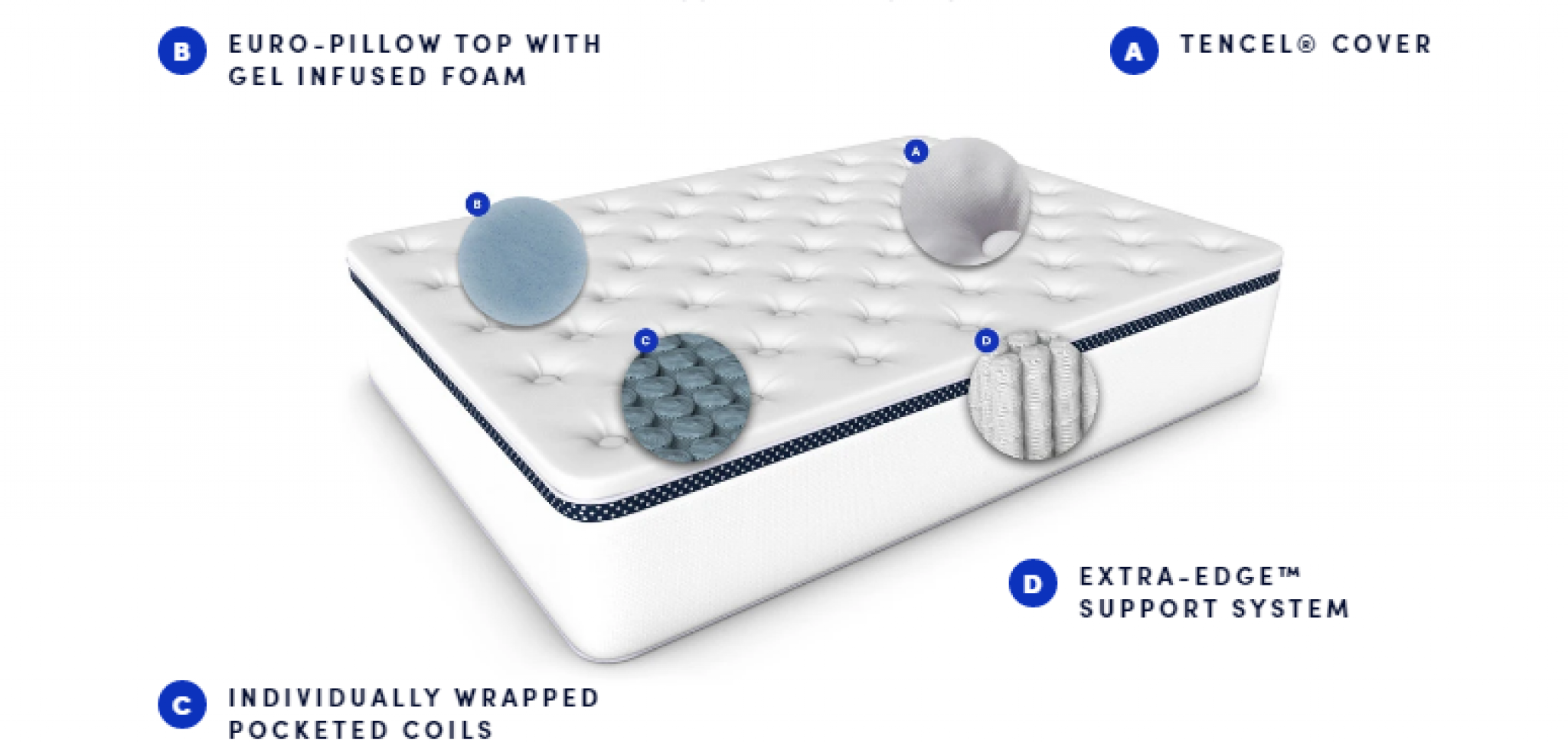 The WinkBeds Hybrid Mattress is the best-in-class mattress and is the only hybrid mattress that offers a 120-night trial, free shipping and returns, and a lifetime warranty. The WinkBeds Hybrid Mattress is a unique product that provides both body support and sleeping comfort all night long.
What I Like:
The WinkBeds mattress features premium materials inside and out and offers a pressure-relieving support system suitable for all sleeping styles.
The mattress individually wrapped coils and the soft Tencel cover offer a balanced form of plush yet firm support.
Whether you prefer the softness of a pillow top or the extra edge support of individually wrapped coils, the WinkBeds mattress has got you covered.
---
Helix Midnight Mattress
Best Breathable Cover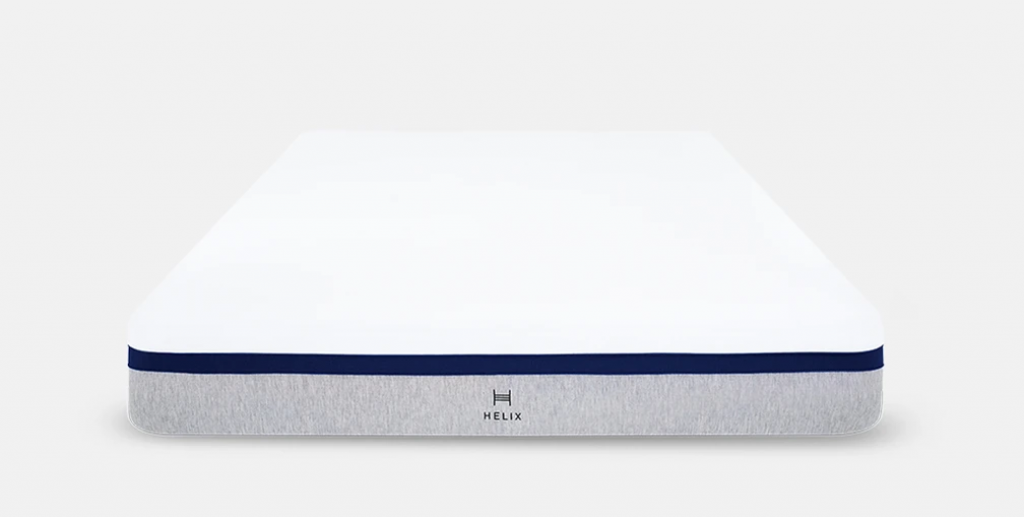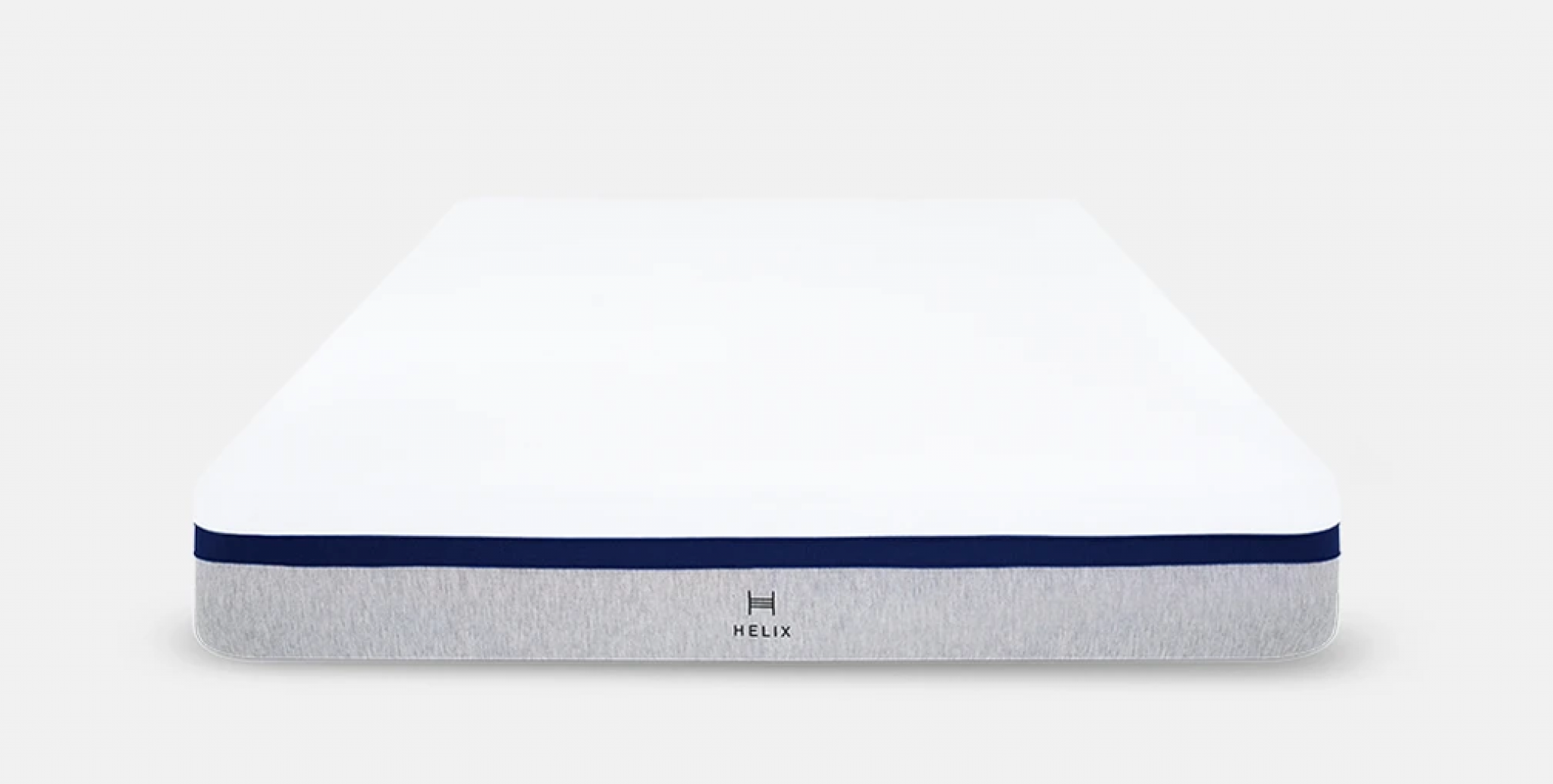 The Helix mattress is unique. Most modern beds are made using a combination of foam and springs and then wrapped in a soft material. These mattresses are great for those who like soft-feeling items that mold their body.
Most of us will have spent at least a third of our lives in bed. The mattress on which we spend a third of our lives can either make us or break us. Most people tend to take their mattresses for granted. Of course, such products come in all shapes and sizes. However, for optimum comfort and support, you should go for a specially designed mattress to suit your unique body shape and specific sleeping position.

This mattress is an ideal choice for those who tend to sleep on their side. The mattress is available in California King, King, Queen, Full, Twin XL, and Twin. The mattress is a perfect choice for people with back pain, as it helps relieve pressure points and provides ample support.
What I Like:
The Helix Midnight mattress is a memory foam mattress that is made in the USA.
This mattress is made with four layers of foam and is made for both side and back sleepers.
This is one of the most affordable mattress options on the market and comes with a 10-year warranty.
---
Allswell Luxe Hybrid
Best Value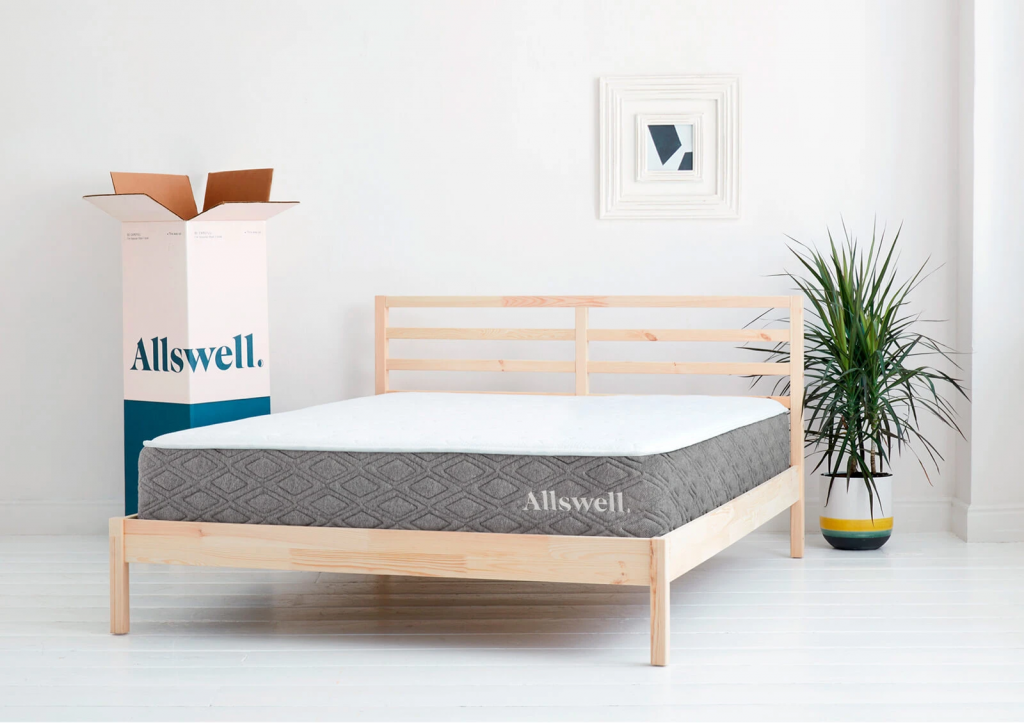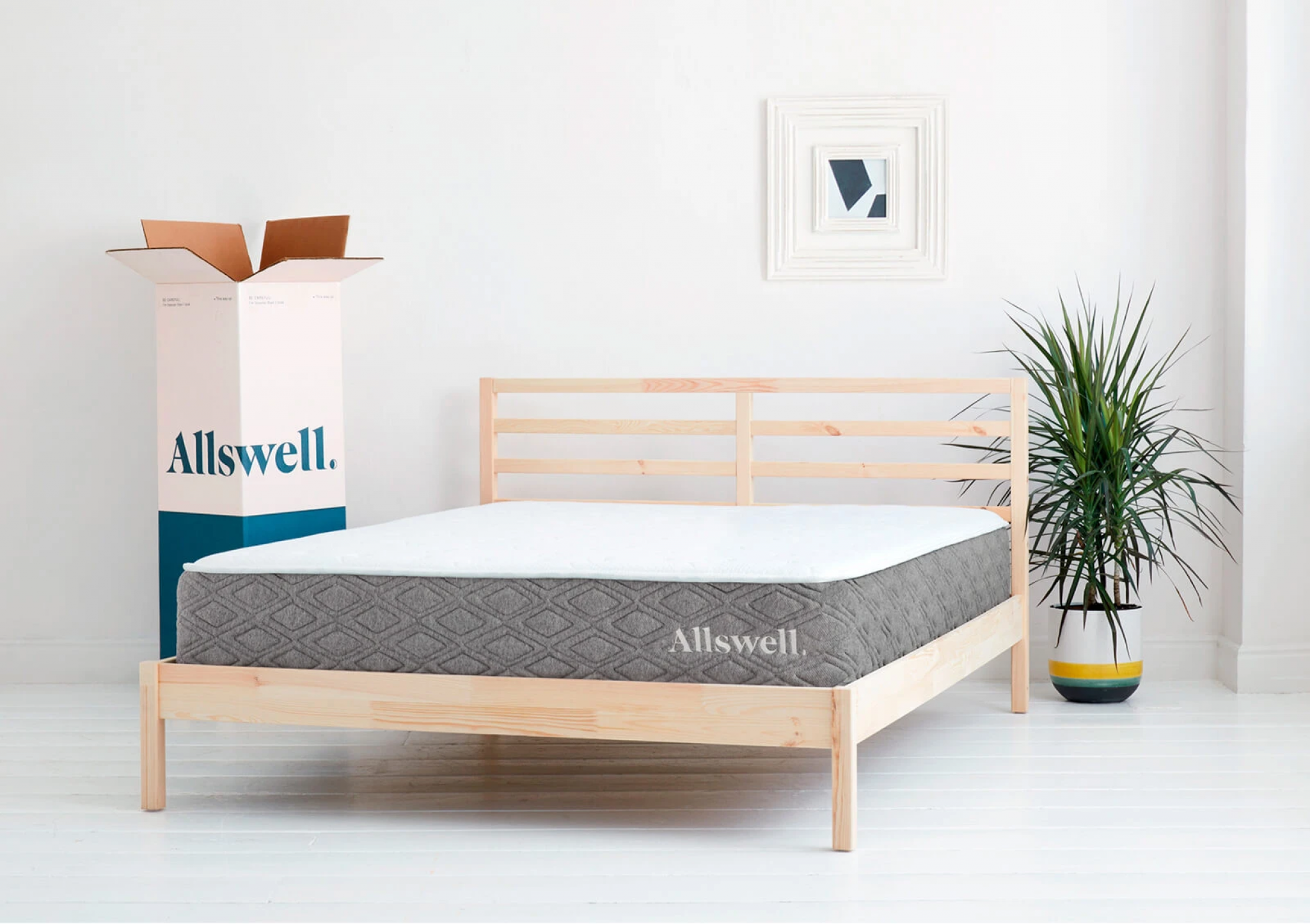 When you're looking for a new mattress, the number of choices can be overwhelming. There are so many different mattresses to choose from, with different sizes, comfort levels, materials, and warranties. It's easy to get stuck trying to compare all the other brands and models and find the one that's best for you, your sleeping habits, and your budget.
The Allswell Luxe Hybrid is marketed as an affordable luxury hybrid mattress geared towards high-quality sleep for couples. This is a premium new mattress that features the most recent mattress technology innovations: a copper-infused memory foam top layer, individually wrapped coils, and a side-edge support system.

The copper-infused memory foam top layer is designed to quickly and evenly disperse heat so you stay cool when you're sleeping. The individually wrapped coils are designed to transfer a plush feeling while still supporting your body evenly and uniformly. The edge support system is designed to hold you in place while you're sleeping on the edge of the bed so your body is properly.
What I Like:
The Allswell Luxe Hybrid is an excellent mattress for anyone wanting sleep versatility.
It has a plush top layer, a cooling layer, and individually wrapped coils that allow for excellent edge support on all four sides.
---
Nectar Memory Foam Mattress
Best for Back Pain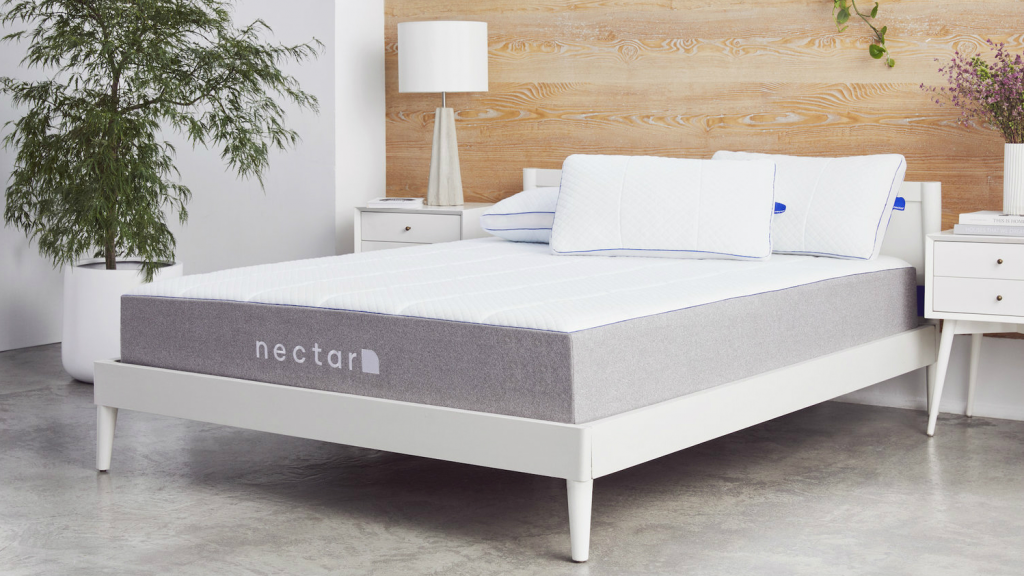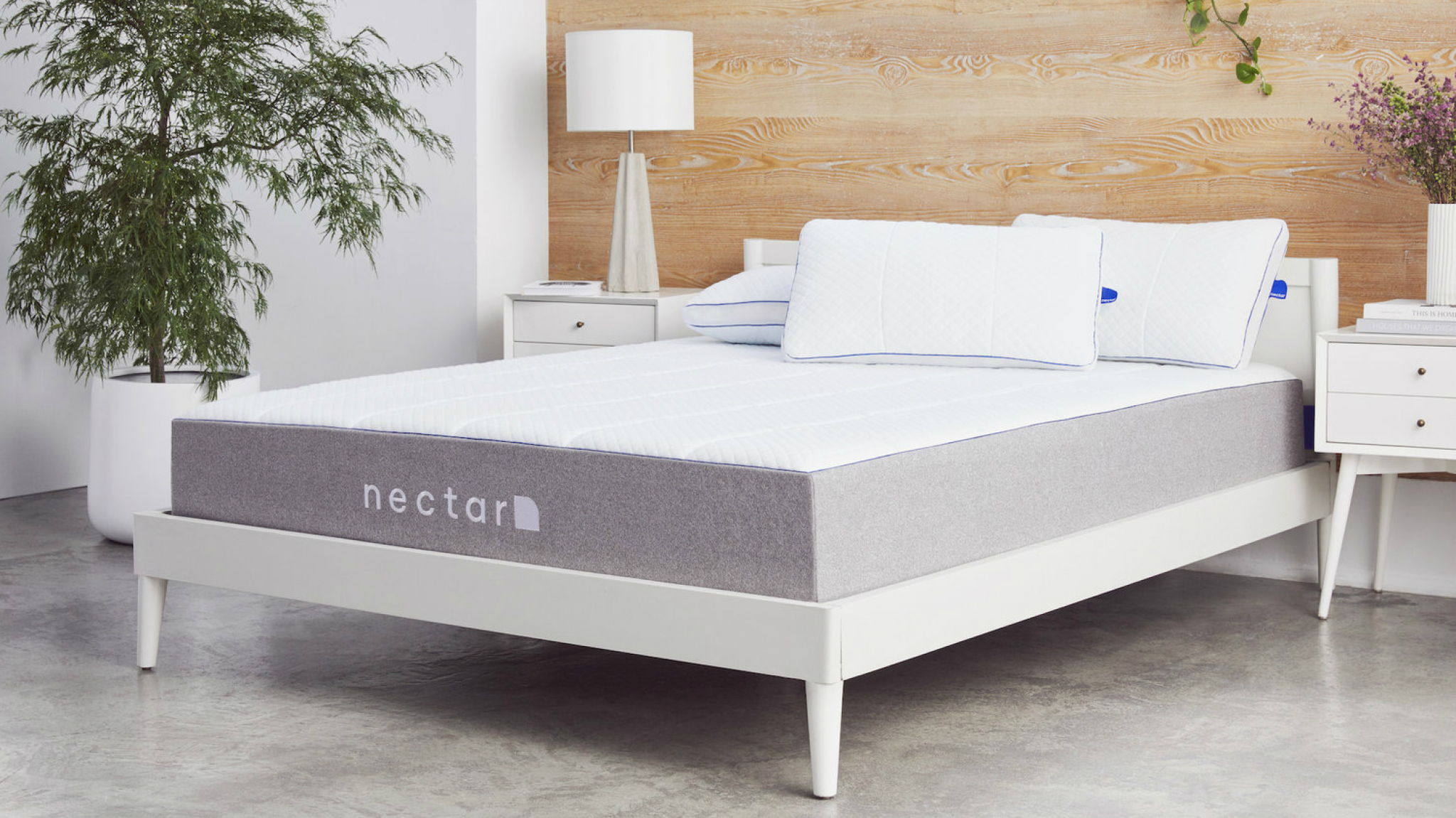 Mattresses have always been one of the significant purchases after you buy a home. For most people, the bed is something that is pretty important to have. They spend one-third of their lives sleeping, so having a comfortable mattress is very important. Mattress shopping can be a very confusing and daunting task because there are so many different options out there that can become overwhelming.
The Nectar mattress is a memory foam mattress with a quilted cover; the cover is made of Tencel, a type of material designed to be soft and comfortable. It is a medium-firm mattress, and it has a memory foam consisting of a top comfort layer, a gel memory foam, an adaptive transition layer, and a base layer.


One of the first things you'll notice about this premium memory foam mattress is how it feels. Since the Nectar uses a unique combination of gel memory foam and a transition layer, you'll feel cradled by the mattress. This contrasts with the feeling you get with some memory foam products, which can feel like stuck in quicksand.
The fact that there's a 365-night free trial period makes it that much better because you can try the mattress for a full year before you commit. If you're in the market for a new bed, keep the Nectar in mind: you won't regret it.
What I Like:
The Nectar mattress is an all-foam mattress that offers key features to help you get a great night's sleep.
It's made from premium-quality memory foam covered by a quilted Tencel cover that is breathable and comfortable.
The mattress's responsive design helps you sleep comfortably and wake up without aches and pains.
---
Buyer's Guide
A new bed mattress can be a significant investment, and you probably don't want to waste your money or make a mistake by buying the wrong bed mattress. However, making the right choice is not always as easy as you'd think. There are so many different mattress types out there, and each one claims to be the best. In fact, you may have heard a lot of conflicting information that simply leaves you more confused.
Fortunately, some essential tips on buying a bed mattress can help you ensure that you get a good mattress that will give you years of restful and comfortable sleep.
---
What To Consider Before Purchasing The Best Bed Mattress?
There are many factors that you should consider when purchasing the best bed mattress. One of the most important factors is how you sleep. Another one is the mattress type and materials are used during production. A bed's firmness is also an essential factor that is often not taken into consideration. To help you understand all these features, I've gathered all the information in one place to make it easy for you to study and make an informed choice.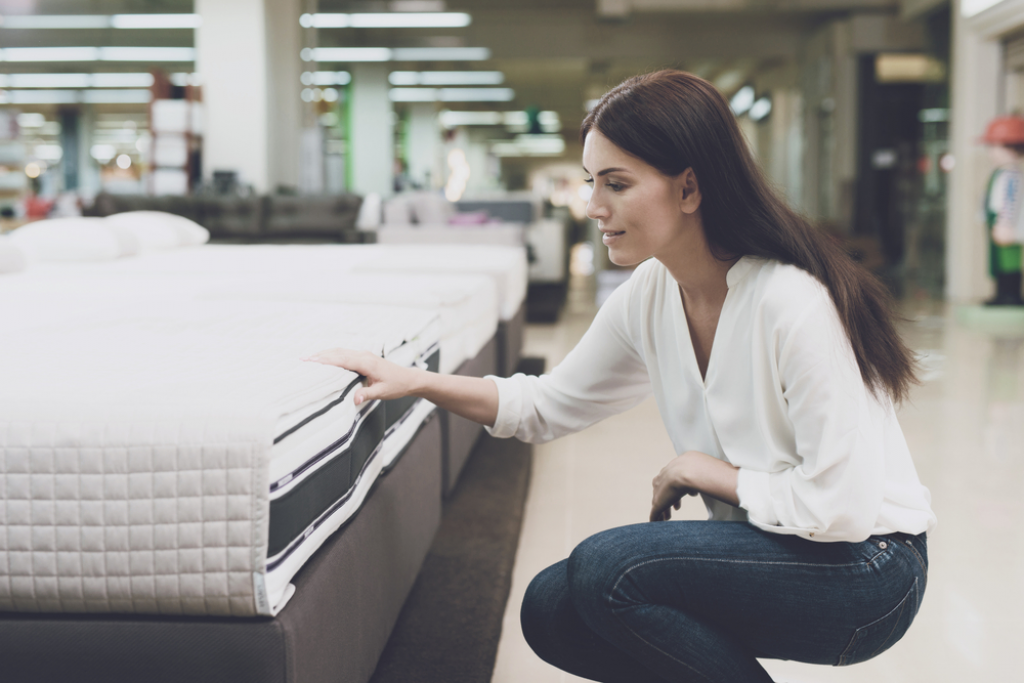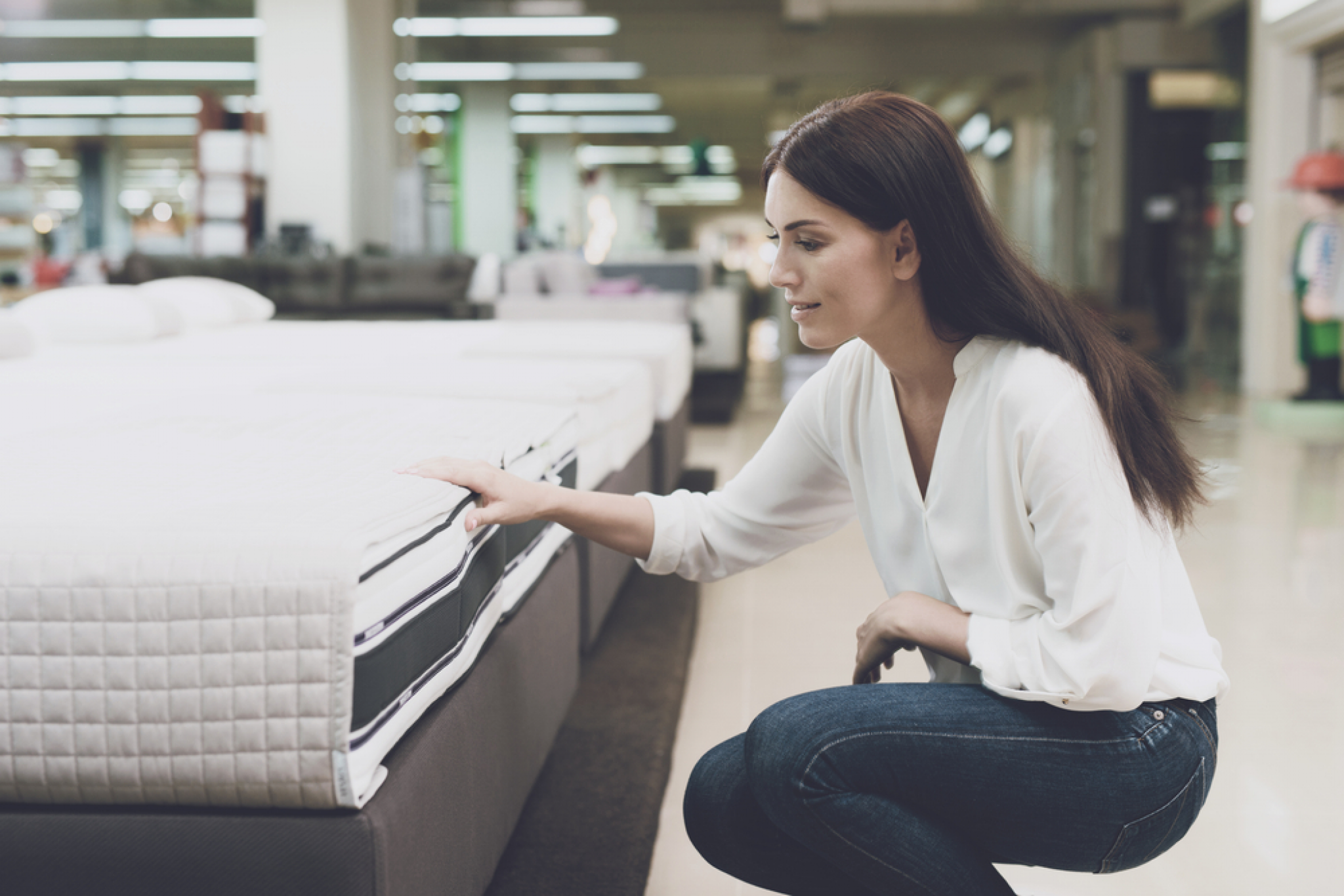 ---
Mattress Feel
For most people, a mattress feel is the most important factor when selecting a mattress. Some people like a firm mattress, while other people like a mattress with a very soft feel. And what about those who want a mattress with a medium feel? No problem, as there are mattress manufacturers who make mattresses in all of these different feel types!
Soft Mattresses
Sinking into a soft mattress that gives you just the right amount of support is the first step to a good night's sleep. These mattresses prioritize comfort and support and are not as firm as traditional mattresses. Whether you sleep on your back or stomach, these mattresses provide exceptional pressure relief, allowing you to relax and enjoy a peaceful night's sleep.
Firm Mattresses
If you want to avoid back pain, sleeping on a firm mattress is very important. If you sleep on a soft bed, it will push your spine out of alignment over time. When your spine is out of alignment, your back muscles have to work overtime to realign yourself. So, try to sleep on a firm mattress to avoid back pain and help your back muscles rest.
Comfortable Mattress
A good night's sleep is something everyone should be able to enjoy, and a comfortable mattress can help. Sleeping on an uncomfortable mattress can make you toss and turn, leading to a more stressful day. But you don't have to suffer through a bad night's sleep! By learning about the different types of mattresses available and how to find a comfortable bed, you can start sleeping better in no time.
---
Sleeping Positions
Another thing you should consider is your sleeping position. We all sleep in different positions, and some of them are better suited to certain mattresses. There are some traditional sleeping positions, and each of them needs a special mattress to provide a comfortable and supportive sleeping experience.
Back Sleepers
Back pain is the most common complaint about people who seek a chiropractor's help, and it's the most common reason for people to visit a doctor, with 70 percent of Americans reporting back pain at some point in their lives.
If you are one of these people and sleep on the back then you know how important it is to have a mattress that allows you to sleep comfortably all night. The most important factors for a back sleeper are that the mattress is firm enough to your spine's naturally curved spine and that it is supportive enough to help align your back and shoulders.
Side Sleepers
Mattresses for side sleepers are typically firmer than mattresses for back or stomach sleepers. That's because most side sleepers have higher body weight, and firmer mattresses offer better support for heavier bodies. Side sleepers mattresses are usually sold in the same comfort range as back sleepers mattresses, with a medium to firm level of support. But because side sleepers tend to sleep more on their sides, they may not support their hips and lower backs as well.
Stomach Sleepers
If you're a stomach sleeper, a traditional mattress may not be for you. When you sleep on your stomach, you need a bed designed to keep your spine in alignment as you sleep. Instead of a traditional mattress, you may want to try a stomach sleeper mattress that is firmer than traditional ones.
---
Mattress Types
Mattress material types are a key consideration when you're shopping for a new mattress. The latest technology in this area has a lot to offer. This comes as a surprise to most people who only know of the two most common materials used: latex foam and innerspring mattresses. But there are other mattress types to choose from.


Memory Foam Mattresses
If you're looking for a mattress that offers both support and comfort, memory foam mattresses are a great choice. Memory foam is a synthetic material that is both soft and firm at the same time. The foam is designed to adjust to your body heat so that it can mold to your body's shape and support your head, neck, and back as well.
Latex Mattresses
Latex mattresses are the only type of mattress that is completely natural. They are made from the sap of the rubber tree. This mattress type is fantastic: the products are supportive, durable, luxurious, and can last for years without needing to be flipped over. They also tend to sleep a little cooler than memory foam and are more breathable. Latex foam mattresses are hypoallergenic and odor-free.
Innerspring Mattresses
The innerspring mattress is the most common type of mattress sold in the United States. These mattresses consist of coils that help distribute weight evenly across the surface of the mattress. They are also the most versatile type of bed and can be used for almost any sleep position. As with any other kind of bed, the best innerspring mattress is the one that suits your unique needs.
Hybrid Mattresses
The hybrid mattress idea is a combination of a traditional innerspring mattress and a foam topper that offers both technologies' best features. Some beds even combine foam with latex or other materials. The result is a more comfortable and supportive mattress than a traditional innerspring model, yet firmer than a memory foam mattress. You get the best of both worlds – comfort, and support – with a hybrid mattress.
---
FAQ
What Mattress Types Are Most Comfortable?
There are many different kinds of mattresses, each filling a different niche. A hybrid mattress is the most comfortable type to sleep on. While memory foam mattresses are the most comfortable and innerspring ones are the most supportive, the hybrid beds combined all these features in one product.
What Are The Best Mattresses For Side Sleepers?
No matter what your sleeping style, it is important that you find the right mattress for you. However, this can be especially tricky if you are a side sleeper. Usually, side sleepers prefer a softer mattress to contour to their bodies, but that means it will take longer to break in.
What Are The Best Mattresses For Hot Sleepers?
The memory foam or hybrid mattresses with breathable and gel-infused cover are known as the best mattresses for hot sleepers.
---
The Bottom Line
While we can't cover every aspect of buying the best bed mattress in this guide, we hope it has helped give you some idea of the different aspects of a mattress you may want to consider. Successful mattress shopping comes down to knowing yourself and what you are looking for in a bed.