A mattress can be a very costly investment, with most costing over $1000. But with so many options and prices to choose from, it can be difficult to decide which mattress is right for you. We've put together this guide for you to help make your decision easier without breaking the bank. Below you can also find the list of the best mattresses under $1500 and things to consider when buying the product for your comfortable all-night sleep.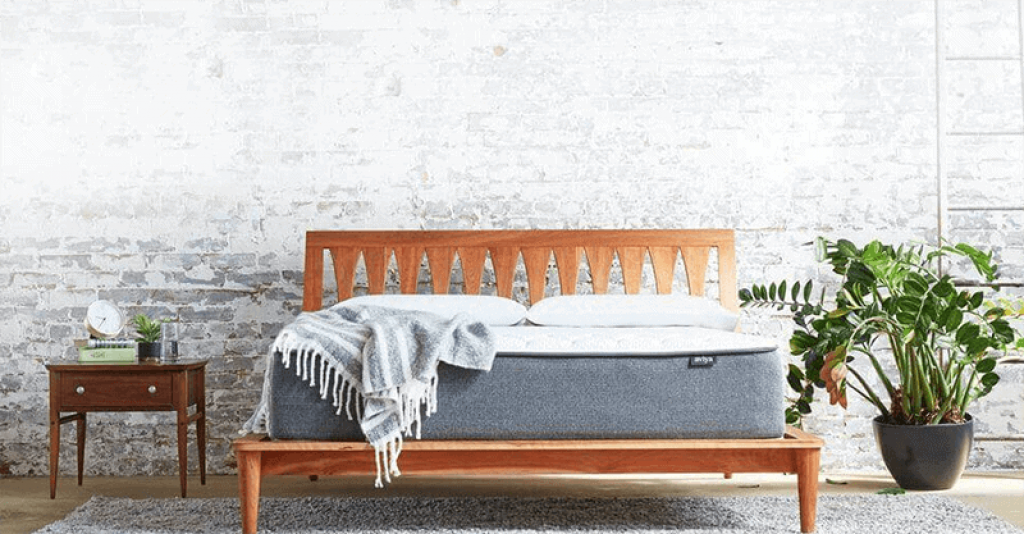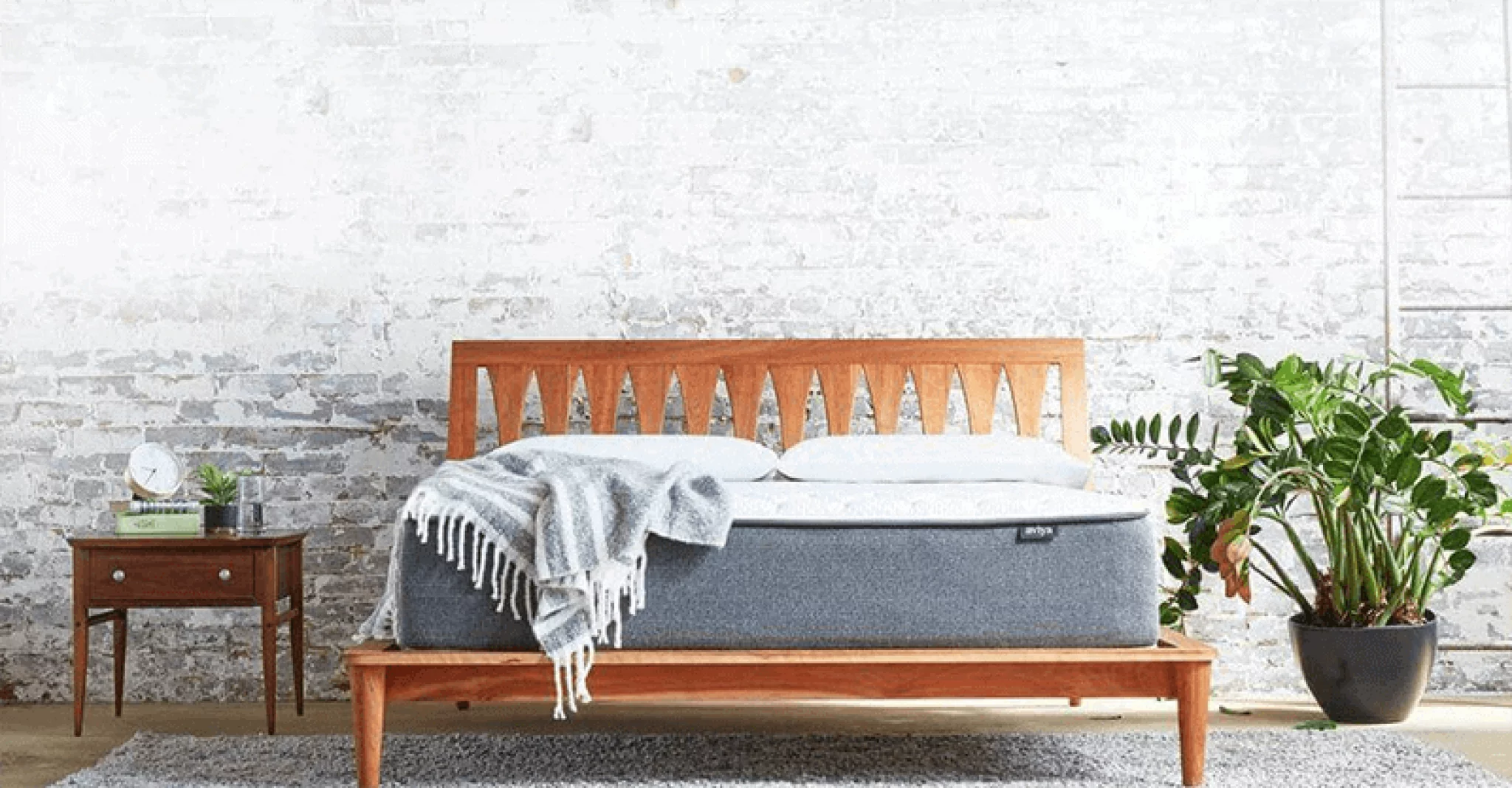 ---
Top 5 Mattress Under $1500
#1
GhostBed Classic Mattress
Get 30% off
The GhostBed Classic Mattress is soft enough to relieve pressure and firm enough to support your spine.

The plush cover is made with a stretchy, durable viscose and polyester blend for a breathable and cozy feel.

Great for those who need spinal alignment & extra support.
Trial period: 101 Nights

Warranty: 20 Years

Shipping:
Free Shipping

Firmness:
7-8/10

Price range: $$$$

Type: Foam
We recommend this mattress for the following sleepers:
Get 30% off
---
Brooklyn Bedding Signature Hybrid
Best Overall
Brooklyn Bedding Signature Hybrid is a perfect balance of comfort and support as this mattress satisfies even the most skeptical sleepers. A 1.5" top layer of patented TitanFlex™ foam is resistant to pressure and keeps the sleeper positioned on the surface of the bed.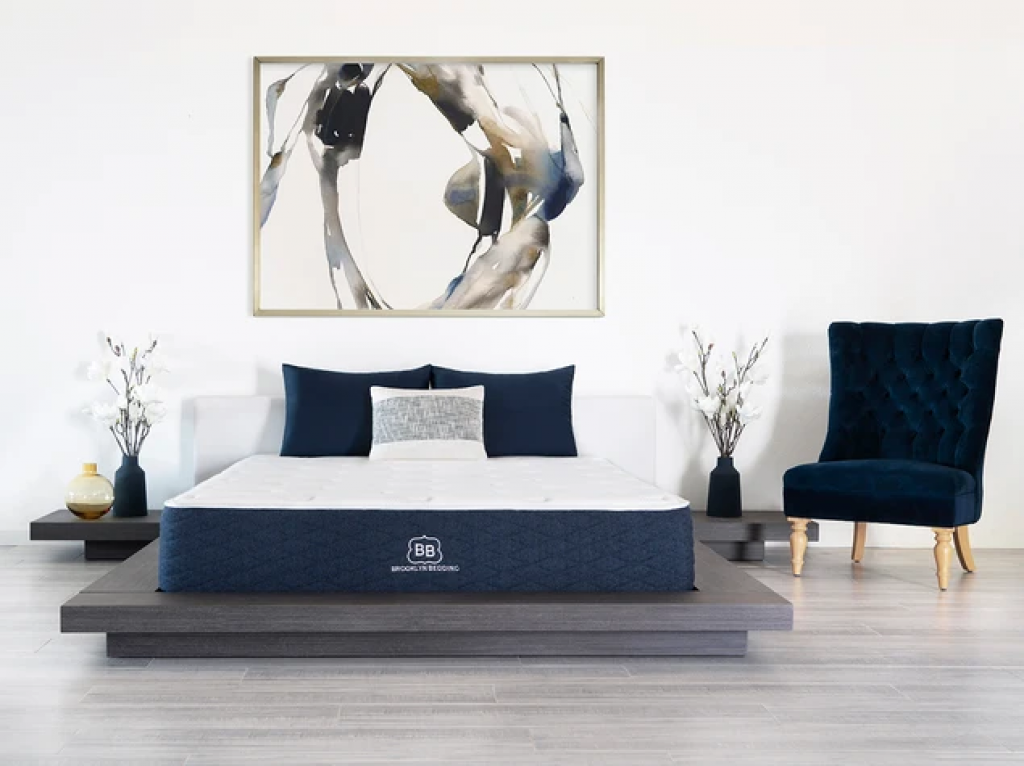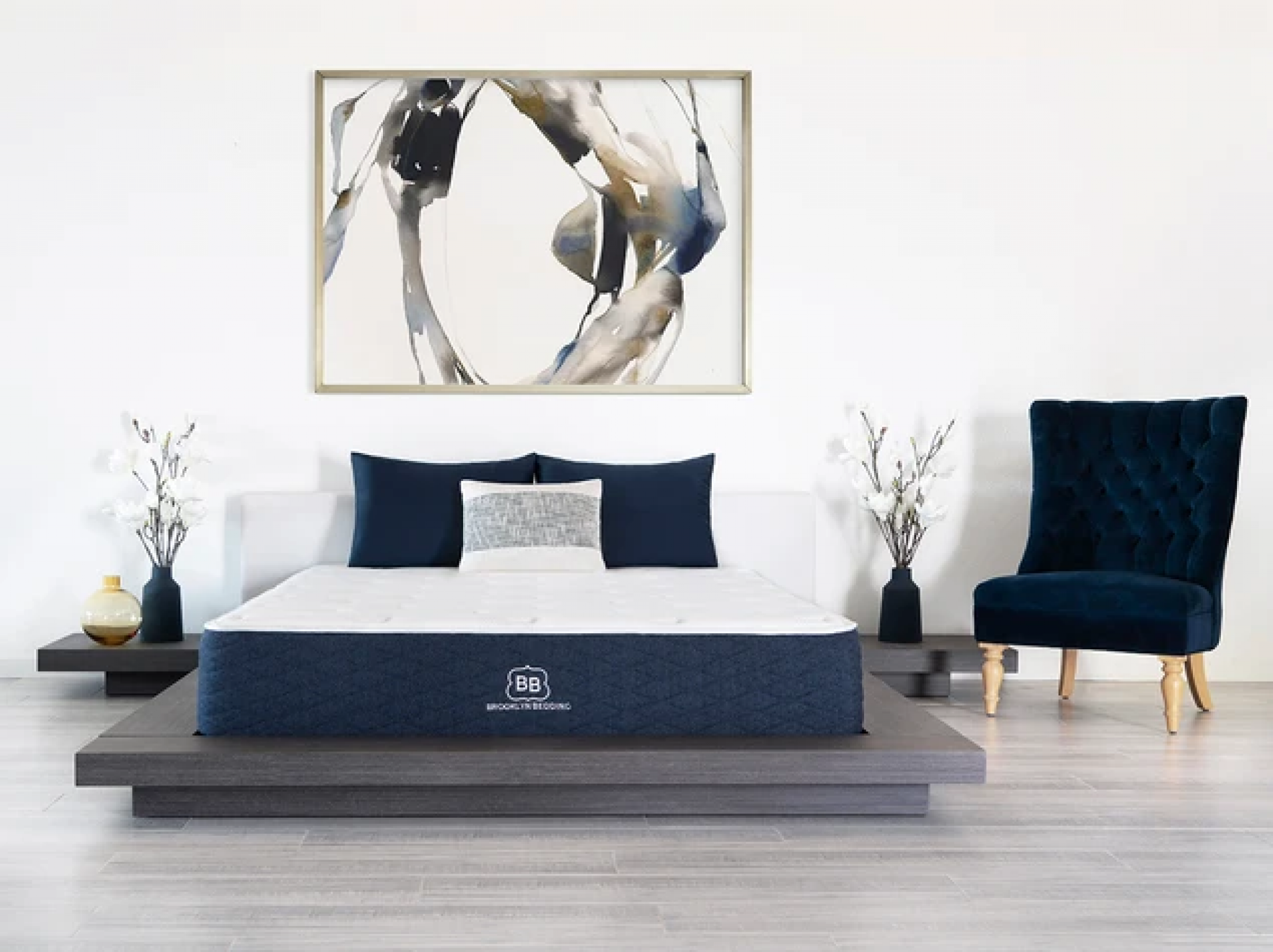 A .25" high-density flex base which adds durability and is layered with an 8" base of individually encased Ascension® coils that deliver deep compression support -these coils are also heat-tempered for superior heat dispersion.
The transitional layer of 1" VariFlex™ foam keeps sleepers from sinking too deeply into foam, providing deeper compression support for those who need it. The mattress comes with a 10-year warranty.


The Brooklyn Bedding Signature Hybrid is designed for sleepers of all sizes and weights, featuring independent layers that work together, giving each sleeper their own perfectly balanced comfort and support level.
The Brooklyn Bedding Signature Hybrid has an inspiring design for any bedroom. This product is available in Twin, Full, Queen, King, California King sizes, etc. This incredible hybrid mattress is made in the USA; it comes with a 10-year warranty. The Brooklyn Bedding Signature Hybrid also offers a 120-night trial period for its customers who wish to try before they buy. During this time if there are any problems the customer could return the mattress for another one.
---
Helix Midnight Mattress
Best for Side Sleepers
If you've been searching for a mattress for quite some time now, the Helix Midnight could be just what you are looking for. This mattress comes with pressure relief, firmness, and coil options. It also has a 100-night trial period, giving you plenty of time to find out if this is the right bed for you. The only thing that might keep people from trying this one out is the price tag. If you do not mind spending a little bit more money on a quality mattress, then this could be the right one for you.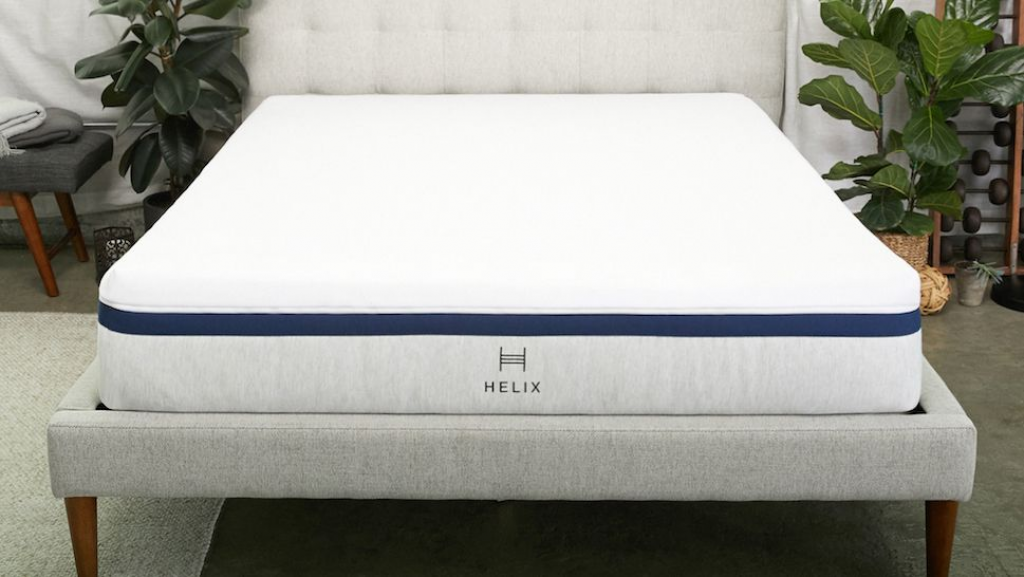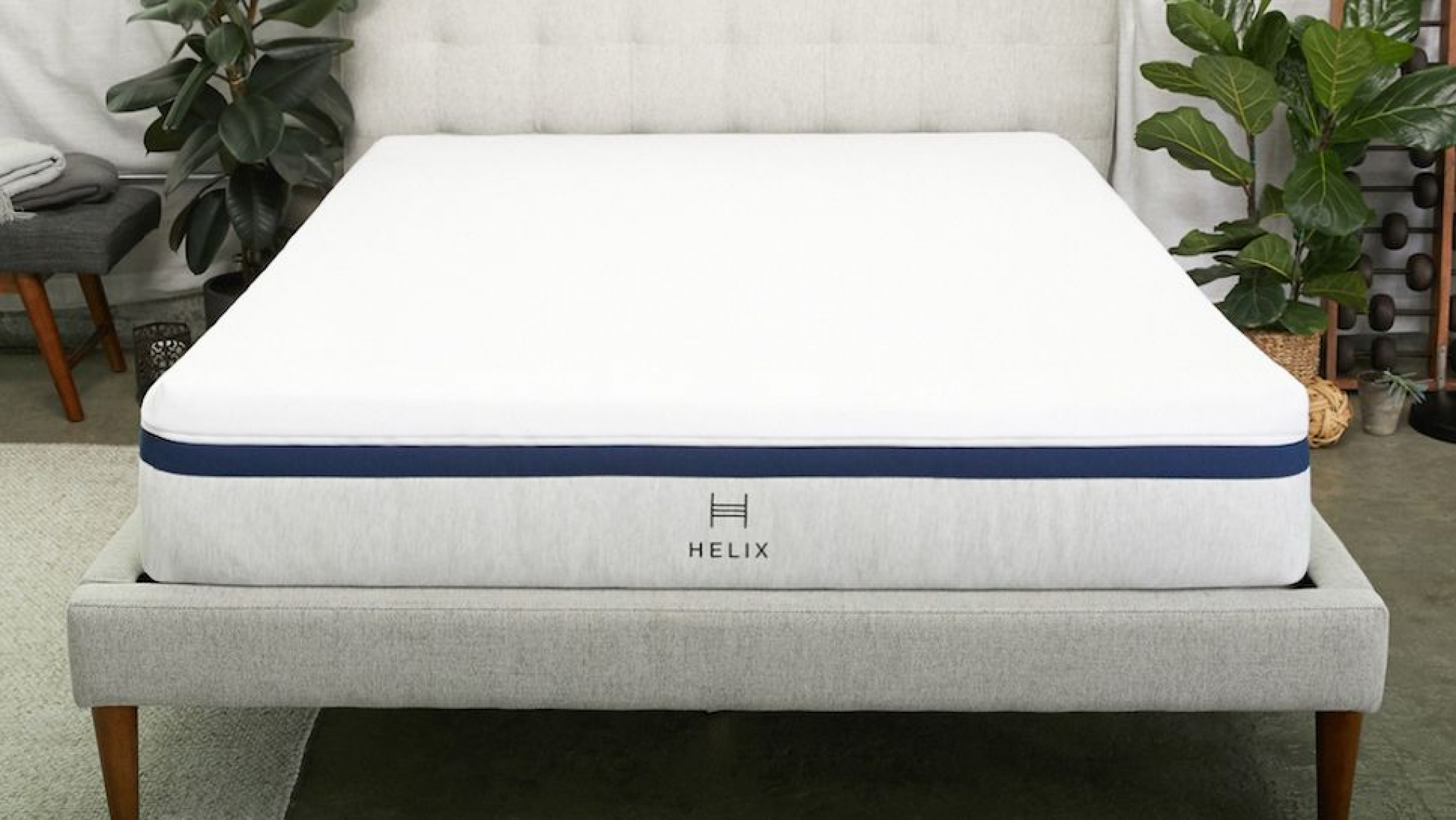 The mattress was designed to relieve pressure points, allow natural curves to be formed, and provide a comfortable sleep experience. This mattress has a cover made from memory foam which helps keep you cool throughout the night. On top of all of this, it has a Soft Touch cover and a wrapped coils layer for additional support. This combination of materials is sure to help you experience a restful and comfortable night.


The Helix Midnight has an initial firmness that is medium. When you finally do get into your placement, there are no problems with pressure points. The coils are designed so that they don't sink too much to have excellent motion isolation between you and your partner or spouse. When portions of the mattress are hit, they bounce back right away, so there are no issues with sinking in.
---
GhostBed Classic Mattress
Best Cooling Mattress
GhostBed mattress has a layer of gel memory foam designed to transfer heat away from the body, making the bed cooler and more comfortable. This product also contains aerated latex foam for cooler sleep as well as two layers of high-density support foam to maintain spinal alignment and alleviate hip and back pain.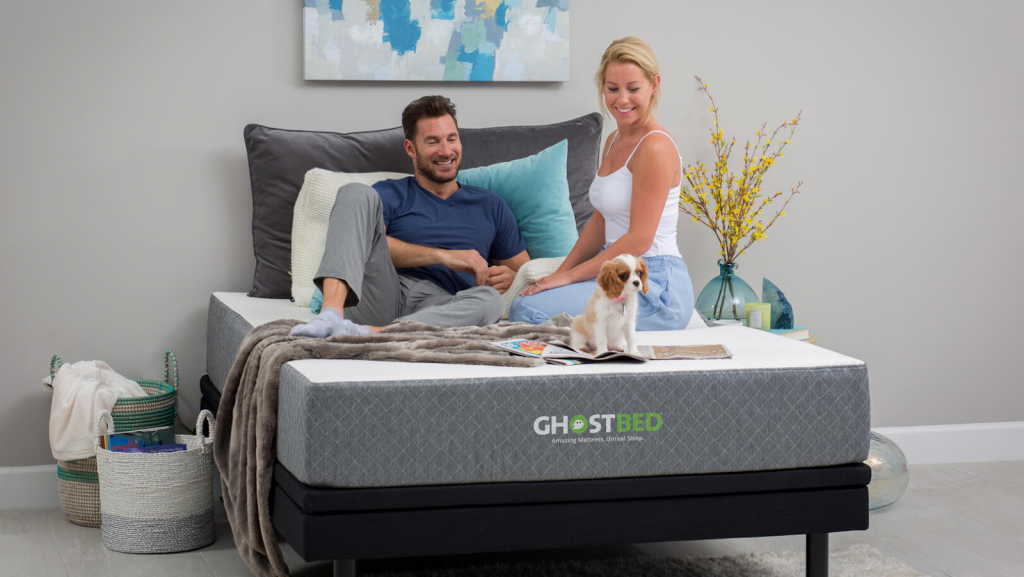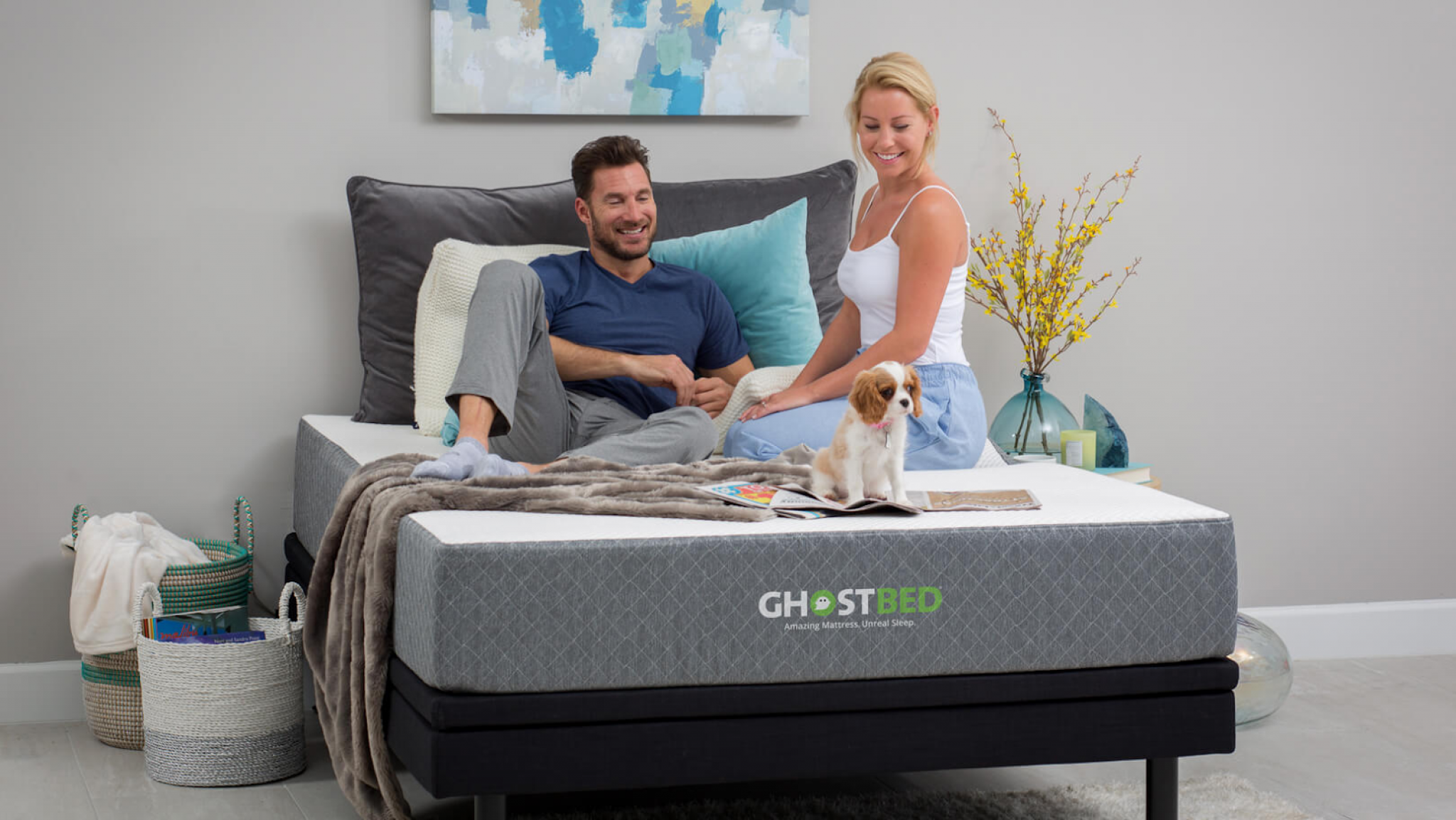 The gel-memory foam is up to 3 times more responsive than traditional memory foam, which gives you the perfect body contour. The GhostBed mattress also has a thick knit cover that is breathable and plush.


The manufacturer provides a 20-year warranty and a 101-night sleep trial. It means that you can explore all the mattress's features and advantages before making a final decision.
---
Nectar Memory Foam Mattress
Best Value
Nectar is a mattress company that offers free shipping, a 365-night Home Trial, and a free return policy. The mattress utilizes Nectar gel memory foam with added softness and comfort and two inches of dynamically adjusting foam. It also has a minimal motion transfer and uses four layers for optimal support. It's the type of mattress that will have you sleeping soundly every night.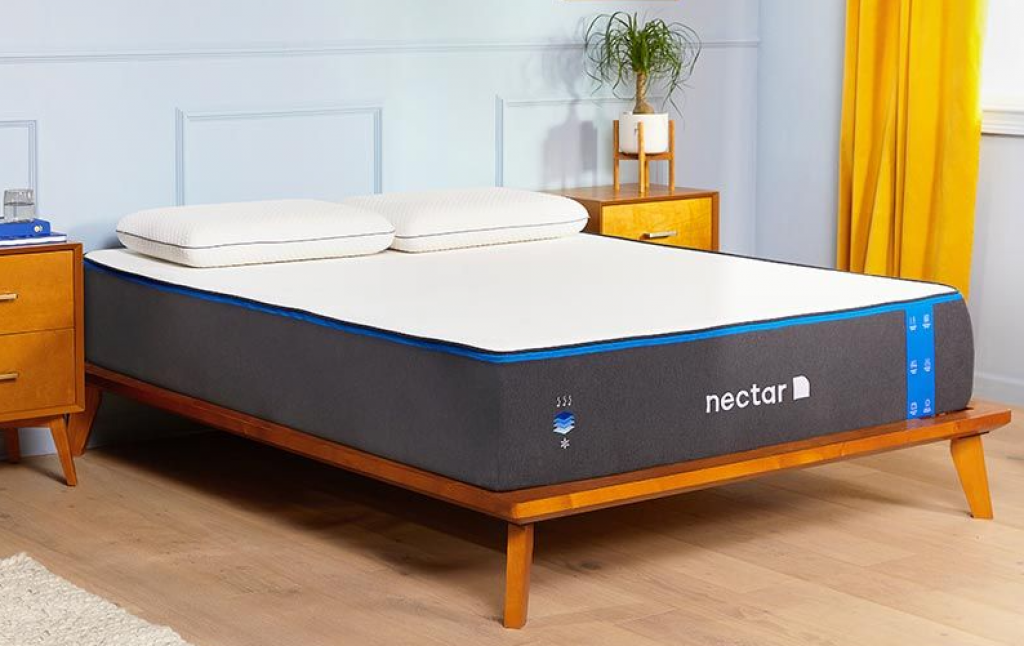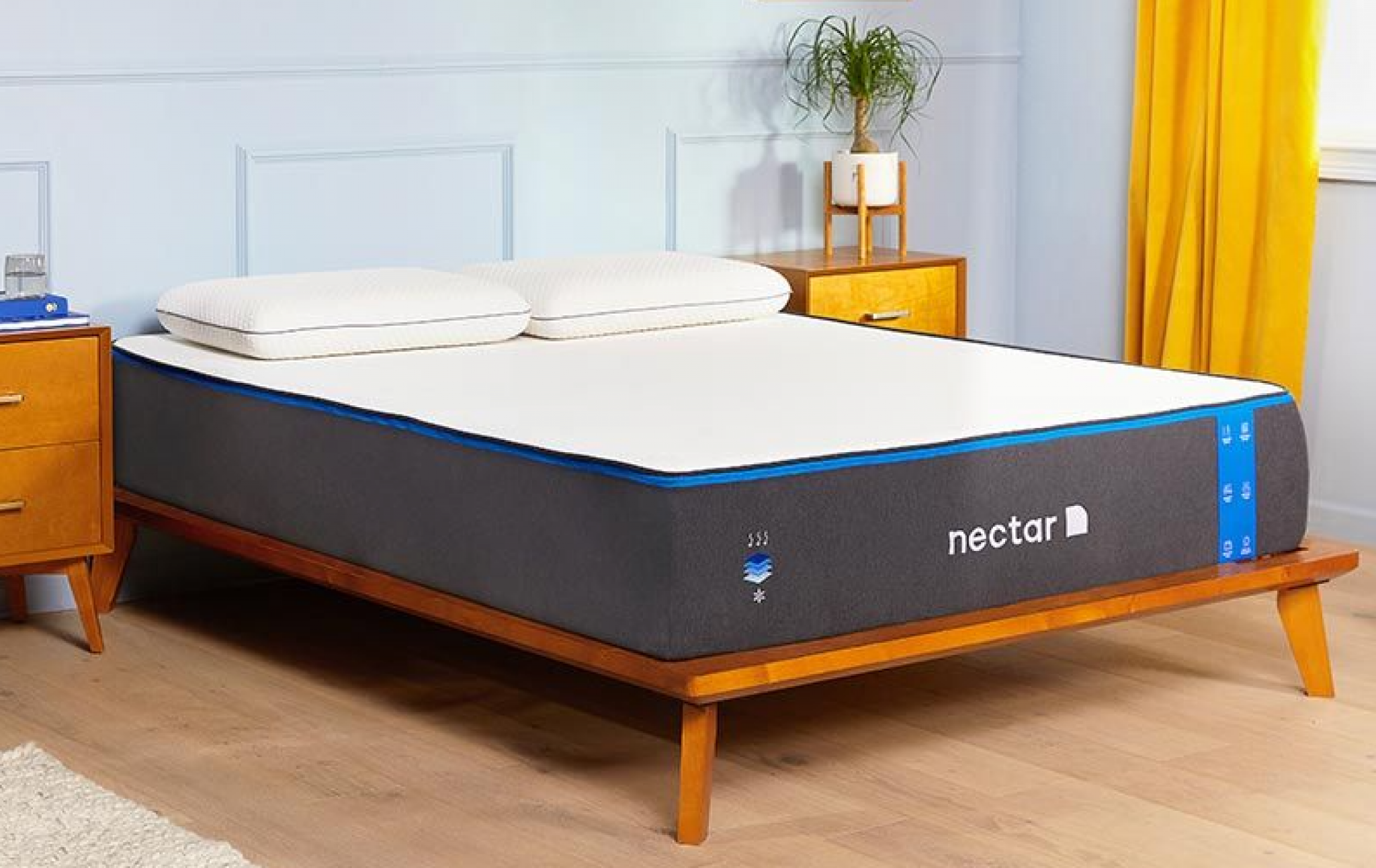 The product is a memory foam mattress that customers can call their own. It is designed to be long-lasting and durable to provide customers with the rest they deserve. The mattress uses Nectar's gel memory foam with an additional layer of comfort.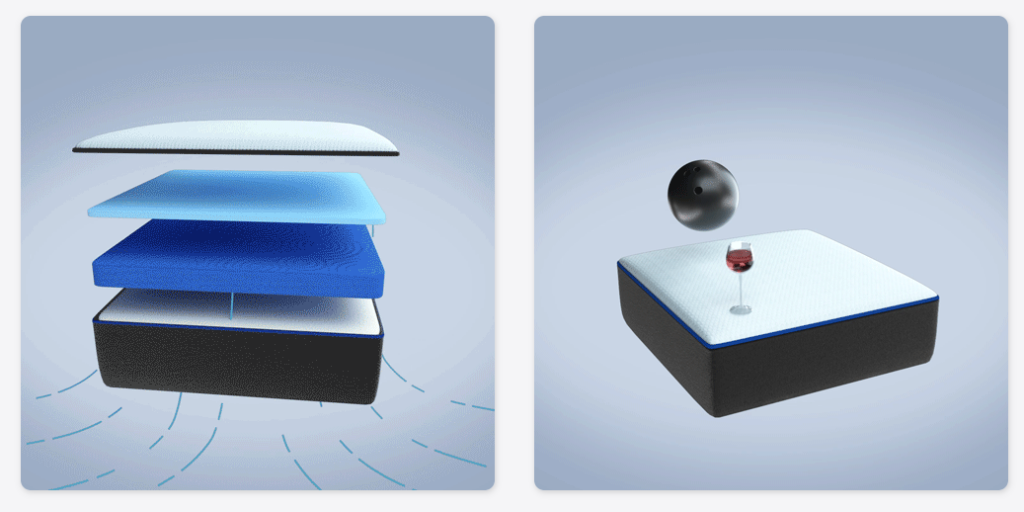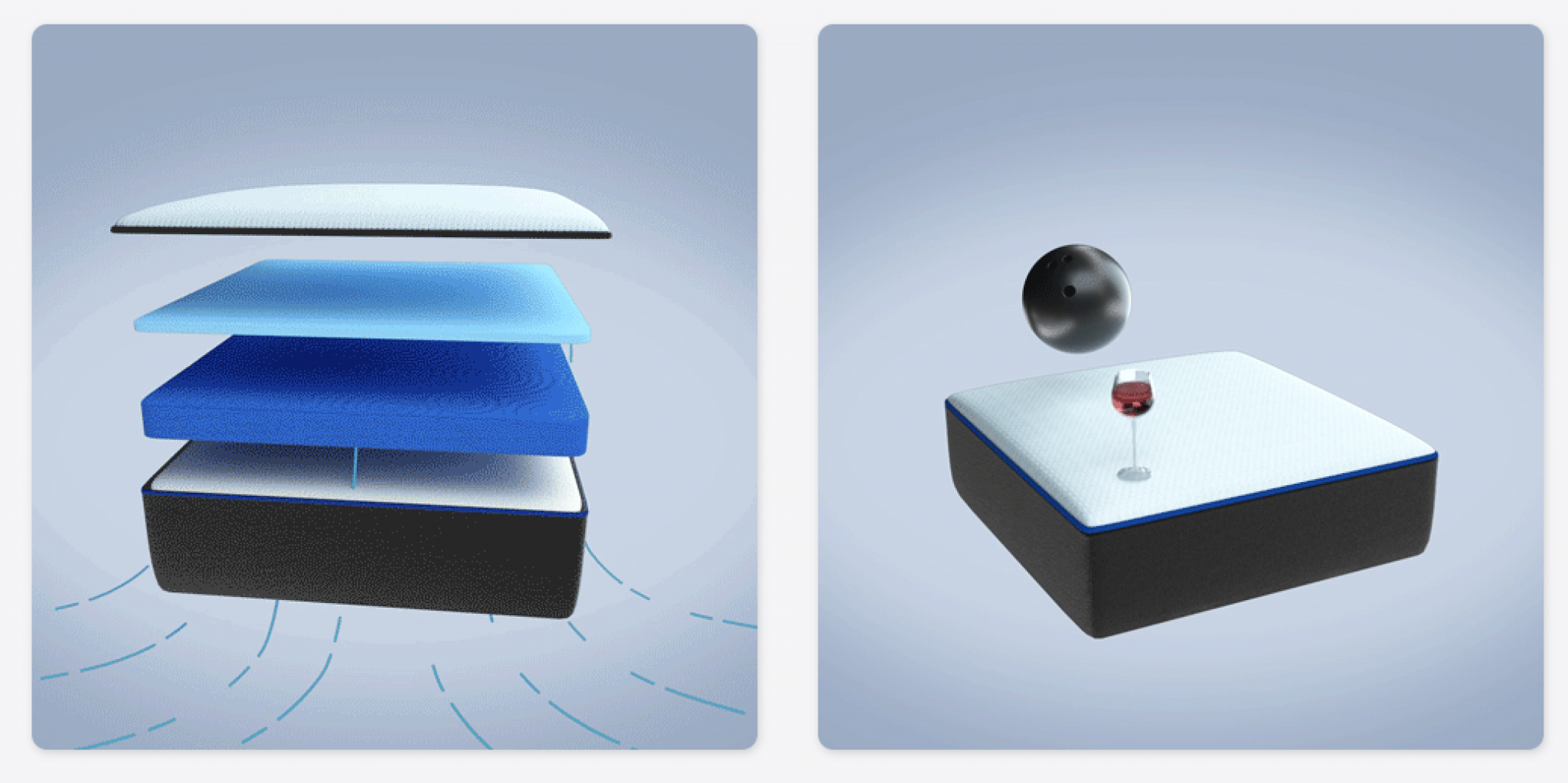 These features together can ensure that you get the best quality sleep possible every night. When you use the mattress, you will feel like you are surrounded by it, but it is still easy to move around on. The mattress will "hug" your body for maximum comfort while also allowing your body to rest evenly on it throughout the night.
---
Sealy Posturepedic Plus Mattress
Best Cooling Mattress
If you're looking for a mattress that offers the features of a high-end product, but without breaking the bank, try Sealy Posturepedic Plus Mattress.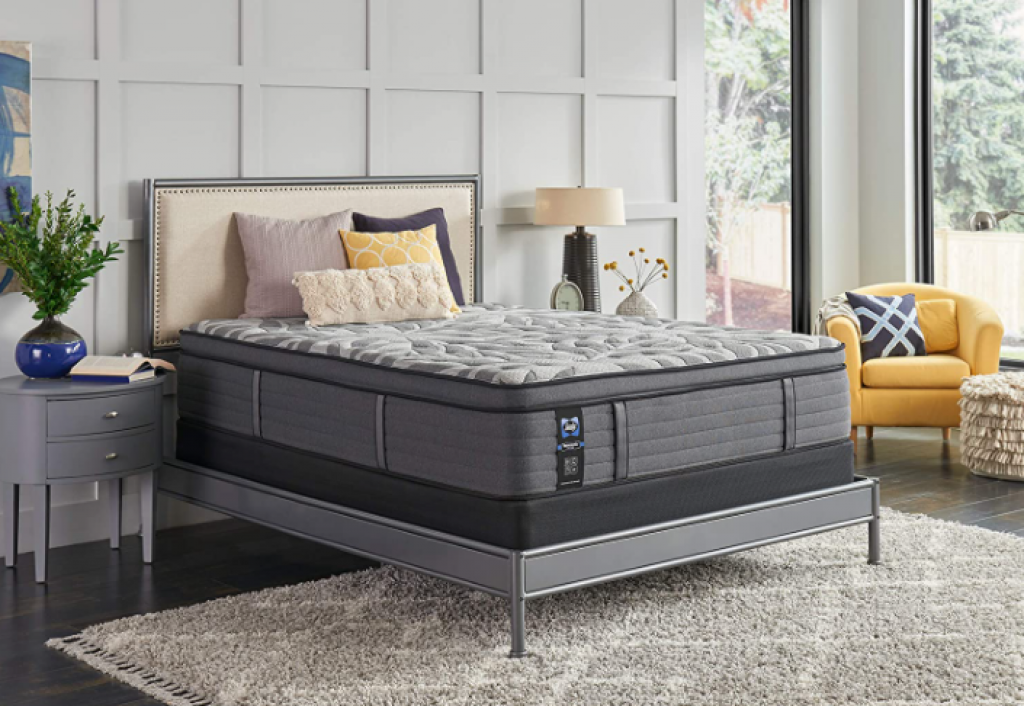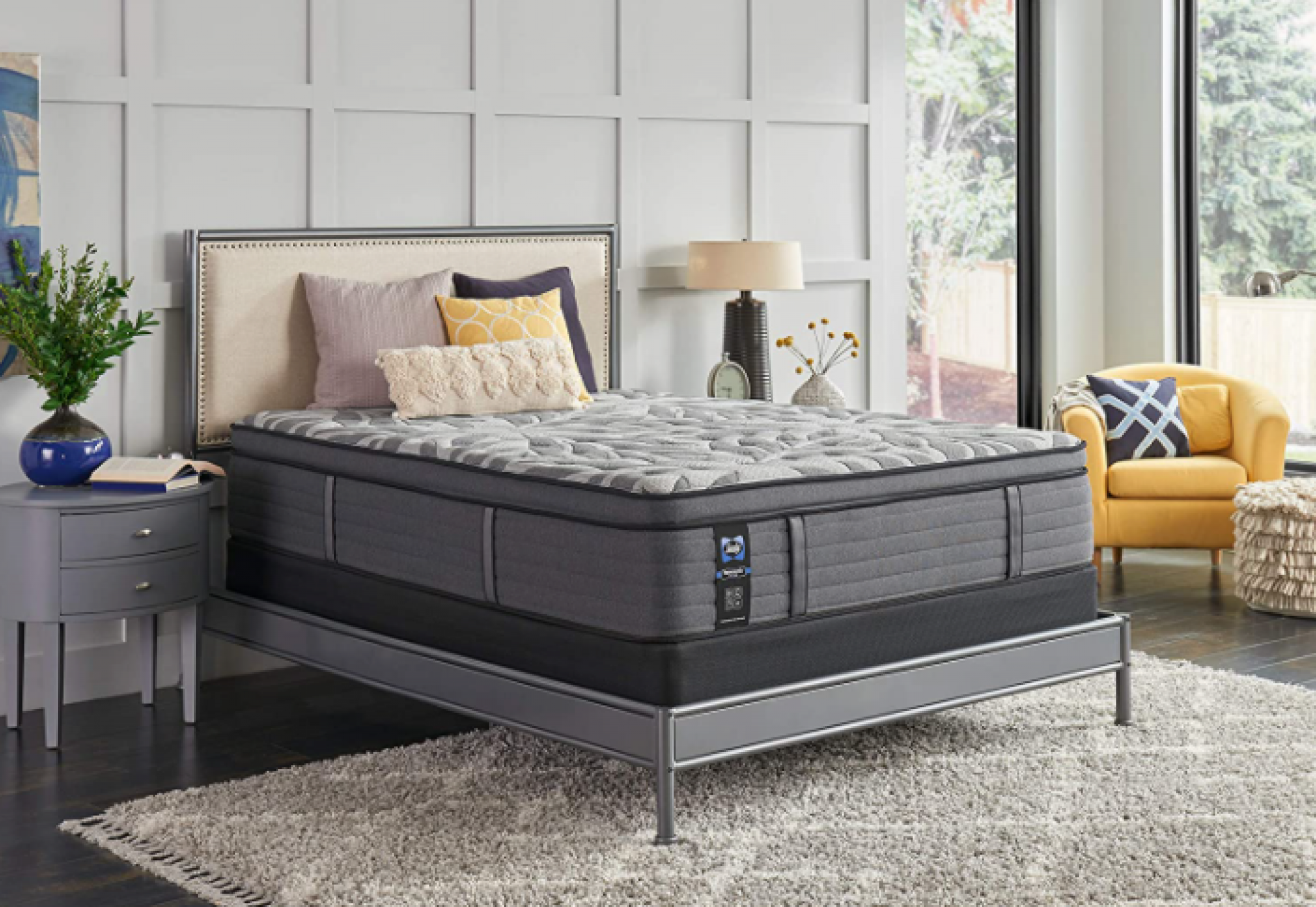 It's designed with high-quality coils and 100% gel-infused memory foam to give you that extra support you need. It has a soft and comfortable quilted cover and an airy design for breathability and refreshing airflow. Also, it's one of the most durable models on the market.


What's more, it's one of the best value mattresses out there. It has one of the highest levels of comfort-to-value ratio in the industry today. Many reviewers have even said that it's worth every penny, which says a lot when considering its price tag. The comfort level also increases when you lie on its surface, where you'll feel its supportive coils, contouring memory foam, and extra plush layer.
---
Buyer's Guide
First of all, there are so many different types of mattresses nowadays, you can choose from. And the list is getting longer every year. It is not easy to find a bed that is right for you. You have to take into consideration how it will fit under your budget.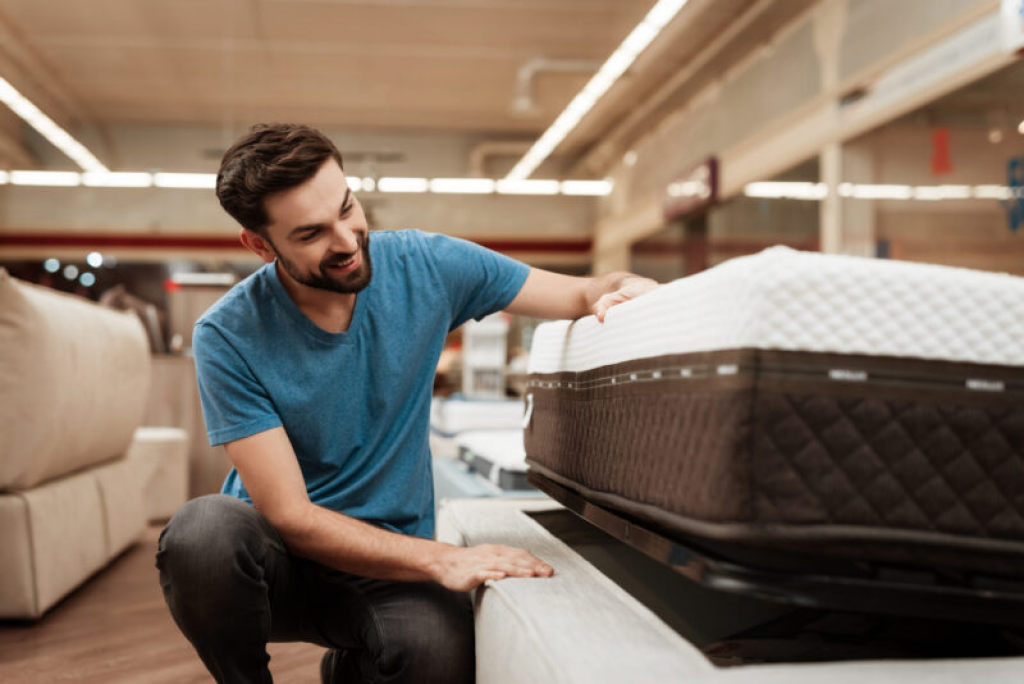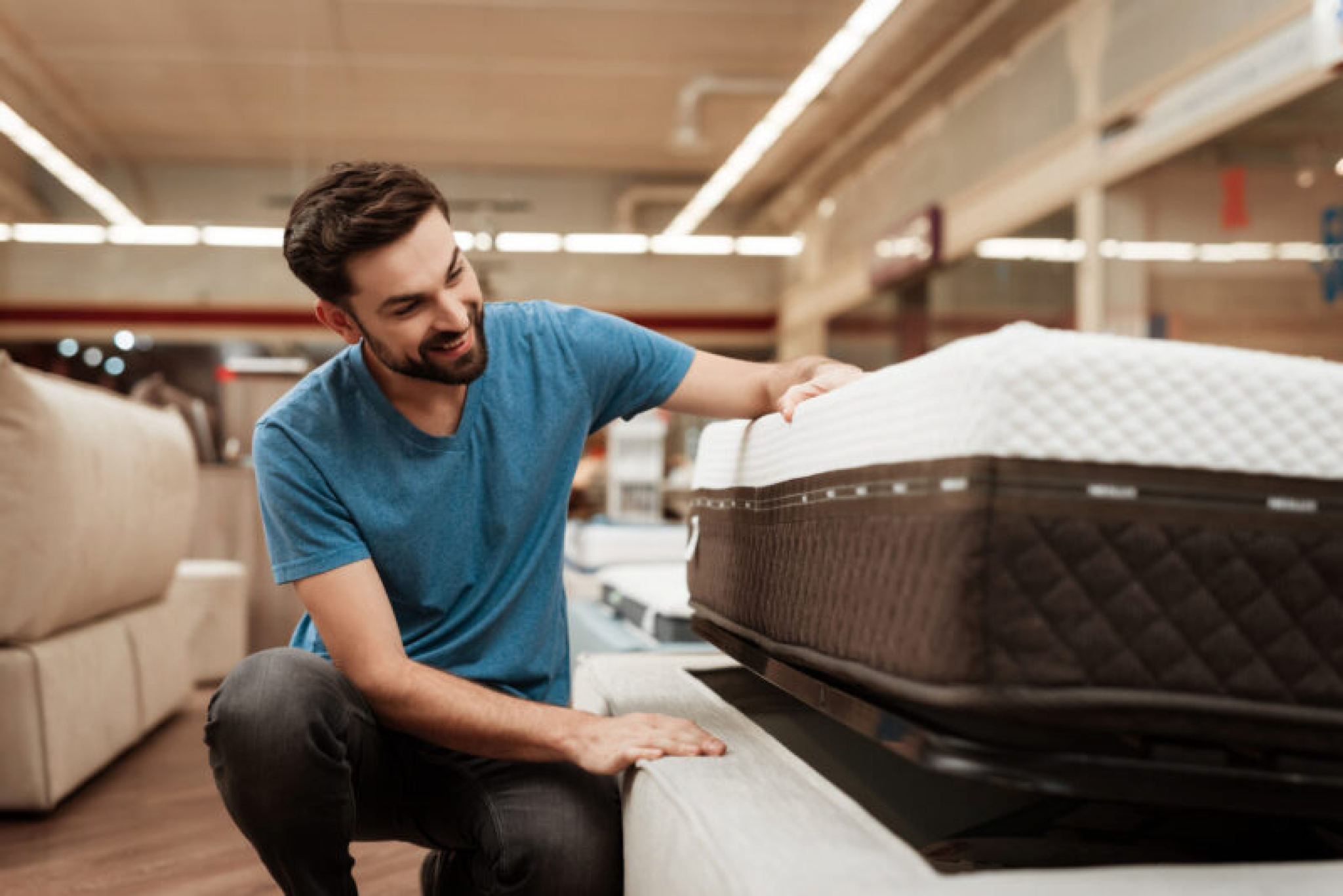 All the while, remain comfortable throughout your night's sleep. Sounds tough? Well yeah, you are right! That's why you're reading the buyer's guide, where you'll find vast information about the best mattress under $1500 to choose for your bedroom.
---
What Is The Mattress Under $1500?
A mattress is an essential piece of furniture that you will be using every day. If your mattresses are not comfortable, you won't be able to get your best night's sleep. And what's the point of getting good sleep if you don't feel refreshed in the morning? Also, a bad mattress can cause many health problems such as back pain and headaches.
You should choose a mattress that fits your budget and suits both your needs and preferences. There are so many different types of mattresses, and each one comes with its unique features and advantages. Keep reading to learn more about the mattress under $1500 and how to choose the right one for your needs.
---
Why Should You Get A Mattress Under $1500?
We recommend you get a high-quality mattress under $1500. It's very important that you get your money's worth, and they are made to give you comfort and durability for years to come, but still, they are worth every cent you spend on them. The mattress for under this price offers you extra comfort and support. You will also get pressure relieving and other benefits of the best bed under $1500.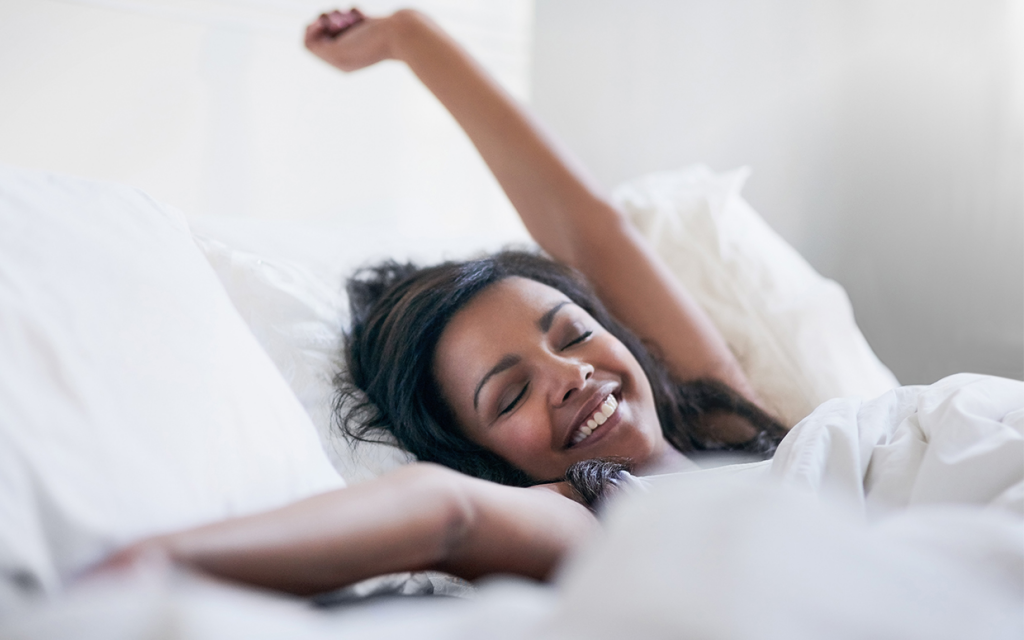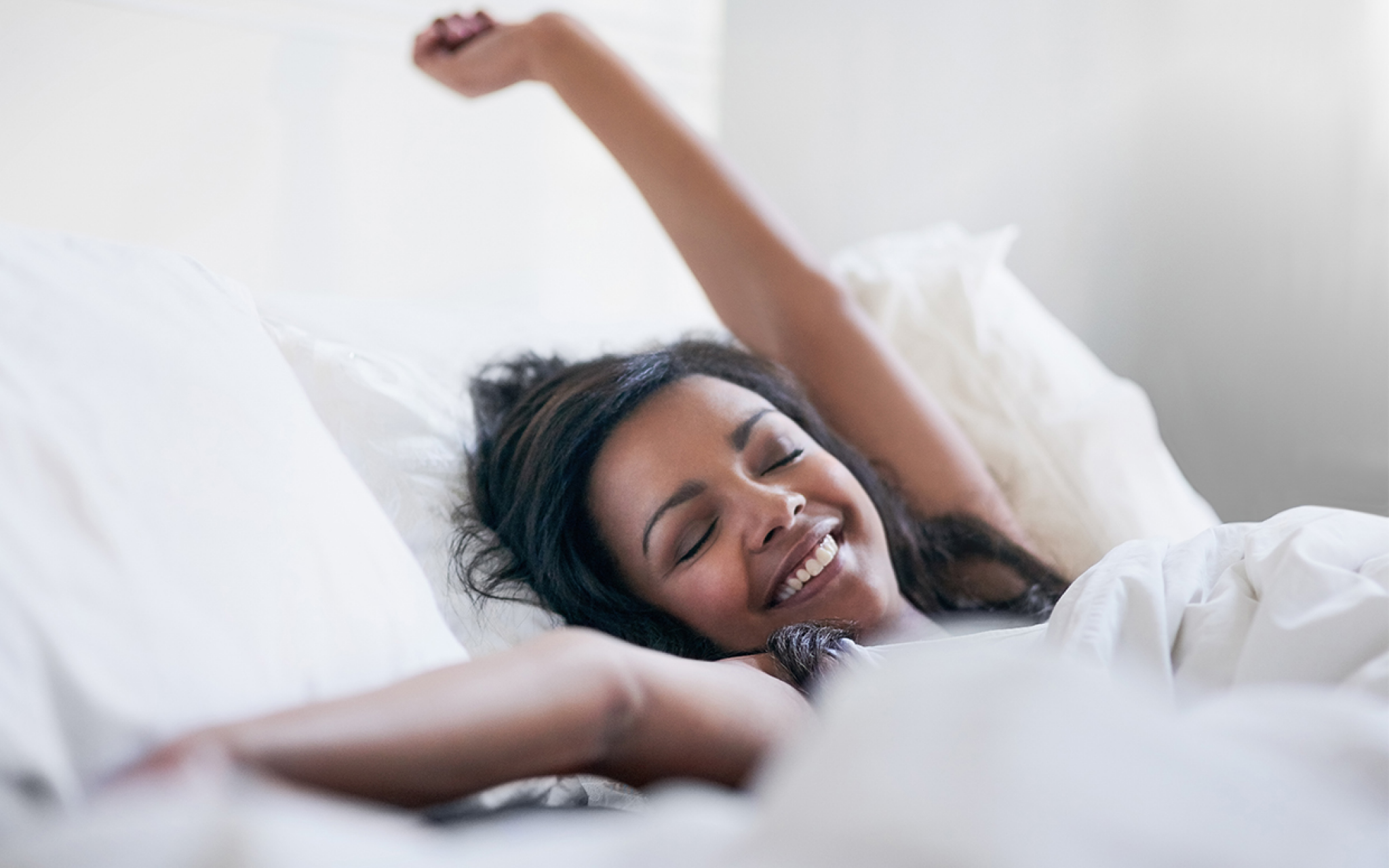 ---
What Type Of Mattress Can You Get Under $1500?
Mattresses are classified according to their material of construction. There are many different types of mattresses that combine other materials into one product. Each type of mattress is designed specifically for either short or long-term use, which determines what kind of material will be used in order to achieve efficiency and durability.


Memory Foam
Memory foam mattresses are designed to conform to the shape of your body. This mattress is made out of polyurethane foam heated and then poured into a mold where it cools and solidifies.
The unique texture of memory foam makes these mattresses very popular because they are known for their ability to relieve pressure points on the body while you sleep. On the other hand, memory foam tends to get hot after hours of use which could be an issue if you sleep hot while sleeping on your back or stomach.
Latex
Latex mattresses are made out of latex rubber. The latex foam has a cooling effect that helps regulate your body temperature as you sleep, making it ideal for those who wake up during the night due to hot flashes or sweating.
On the other hand, not everyone is a fan of this mattress as it gives off an odor when new and has a chemical smell. But it is not harmful. Also, the bed tends to reduce motion transfer, which makes it a great choice for light sleepers whose partners tend to toss and turn a lot during their sleep.
Innerspring
This mattress is made out of steel coils and is popular among couples who sleep in different positions throughout the night. It is excellent for people who tend to feel joint pains when they wake up in the morning because it provides ample support and comfort at the same time.
Hybrid Mattress
This mattress type combines elements with different properties into one product for added comfort, support, and durability. Some of these mattresses are made of memory foam on top of a latex core, making for a natural feel on your body that is more comfortable than memory foam.
Others are made up of high-quality memory foam that covers innerspring coils. Hybrid mattresses are probably the most comfortable type among the whole list here. Still, you should be wary about what kind of materials they use as each different material can have varying advantages and disadvantages.
---
Benefits Of Using Mattress Under $1500
The mattress is a costly investment. A good night's sleep is crucial to good health. That is why you should remember your budget and buy a mattress under $1500 that will not only solve your sleeping problems but will last for a long time as well. When you choose to purchase a new mattress under $1500, keep in mind the following benefits before making that final decision.
Comfort
The most important reason why you should get a mattress under $1500 is that they are comfortable! You can find mattresses for every type of sleeper. Some are designed to help back pain sufferers, some are meant for sensitive sleepers, and some are designed for people who move around a lot in their sleep. Regardless of who you are, there is a mattress out there for you!
Lifespan
On average, a mattress should be replaced every 8 to 10 years. However, a mattress's lifespan depends on how often you use it and how well you take care of it. If you flip it every six months and keep your bed clean, properly maintained, and protected from pests, then the chances are that your mattress will last for about 15 years or longer.
Warranty
One of the most important things to look for when purchasing a new mattress is the warranty period that comes with it. A warranty period is a proof that the company believes in the quality of its product. Therefore, if your mattress comes with a 10-year warranty period, it is highly likely to last for more than ten years or even longer. If the bed only comes with a one-year warranty period, then you should probably reconsider your choice.
Some mattress companies conduct in-home trials to make sure that you are satisfied with your purchase. This means that they will come to your house and set up the bed so you can try it out before purchasing it. This way, you get to test out the bed for about two weeks before having to make a final decision on what you want to do with it.
---
Things To Consider When Buying A Mattress Under $1500
There are many different factors that you should be aware of before purchasing a mattress. Think about your body's needs, your budget, and your preferences when selecting a bed for you.
Sleeping Position
It is important to think about what type of sleeping position you will be using when sleeping on the new mattress. For example, if you sleep on your stomach or side, mattresses with soft foam layers are suitable for both positions. If you prefer to sleep on the back or side of your spine, you should get a high-quality latex or innerspring mattress because it provides more support compared to memory foam versions that are too soft for this kind of sleep position.
Weight
When buying a mattress, remember to consider the weight of the person sleeping on it. A heavier person may need more support than a lighter one. If you are shopping for an innerspring mattress, look for mattresses with thick layers to accommodate your body weight. If you are shopping for a latex or memory foam mattress, look for wider versions that can provide adequate support for people who weigh more than 230 pounds.
Firmness
Mattress firmness is measured by how much force it takes to compress the mattress when you sit on it. If you are shopping for a memory foam mattress, you can choose a medium of firmness which is approximately 7 out of 10 in terms of pressure to your body.
If you are shopping for latex or innerspring mattress, then the minimum amount of firmness that should be considered for memory foam and latex versions should be 8 out of 10.
Materials
When looking for a mattress, it is essential to pay attention to the materials used in making it. Each material has different characteristics that can make or break your choice. For example, bamboo is considered one of the greenest materials, but it can still be toxic if treated with certain chemicals. There are many benefits of bamboo mattresses, including natural antimicrobial properties that make it easier for you to breathe during nighttime sleep.
Durability
The durability of a mattress can be determined by the amount of time it will take for the material used in making it degrade. It doesn't matter whether you are shopping for memory foam, latex, or innerspring mattress. However, it is still important to compare the different materials used when looking for new bedding.
When selecting a mattress, a good tip is to avoid mattresses that have cheap materials that tend to break easily. One way around this problem is to look for higher-priced products because this usually means they have better quality.
---
The Bottom Line
With the many mattress choices available today, you don't have to spend thousands of dollars to get a good product. From latex to memory foam and all the different combinations in between, there are plenty of deals that will help you enjoy your night's sleep without worrying about how much you spent on it.
---
FAQ
What should I look for when buying a mattress under $1500?
When buying a mattress under $1500, look for a mattress that is made with high-quality material such as memory foam, latex, or hybrid layers. Also, look for one that has a good warranty and return period, so that if you are not satisfied you can return it. 
What is the best material for a mattress under $1500?
The best material for a mattress under $1500 is memory foam as it is more supportive, contouring, and helps isolate motion transfer.
What Is The Best Mattress To Buy For Under $1500?
The 12″ Signature Hybrid Mattress by Brooklyn Bedding is one of the best mattresses to buy when staying within the $1500 budget. This mattress features Variflex foam to offer buoyancy, breathability, and best-in-class comfort.
How can I test out a mattress before I buy it?
Most mattress retailers allow customers to try out mattresses in the store, and some even offer a trial period where you can try the mattress in your own home before deciding if it's the right mattress for you. 
How often should I replace my mattress?
It is recommended to replace your mattress every 8 to 10 years with regular use and proper care.
How long should a mattress under $1500 last?
Generally, a mattress under $1500 should last anywhere between 8 to 10 years with regular use and proper care.