When it comes to sleep, there is no such thing as a cheap option. From pillows to mattresses, to sheets and bedding, buying all these goods will cost you a lot of money quickly. But if you are willing to save some cash for the best quality at an affordable price, I have found a few great options for those who want the best mattress under $600. Keep reading to learn more about affordable mattresses on the market, their benefits, and things to consider when choosing the right bed for your needs.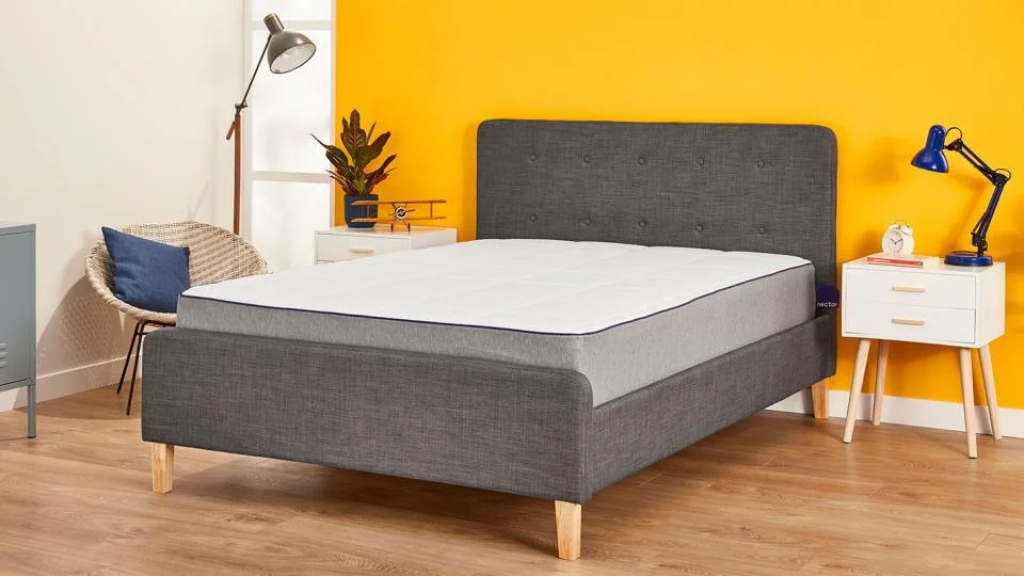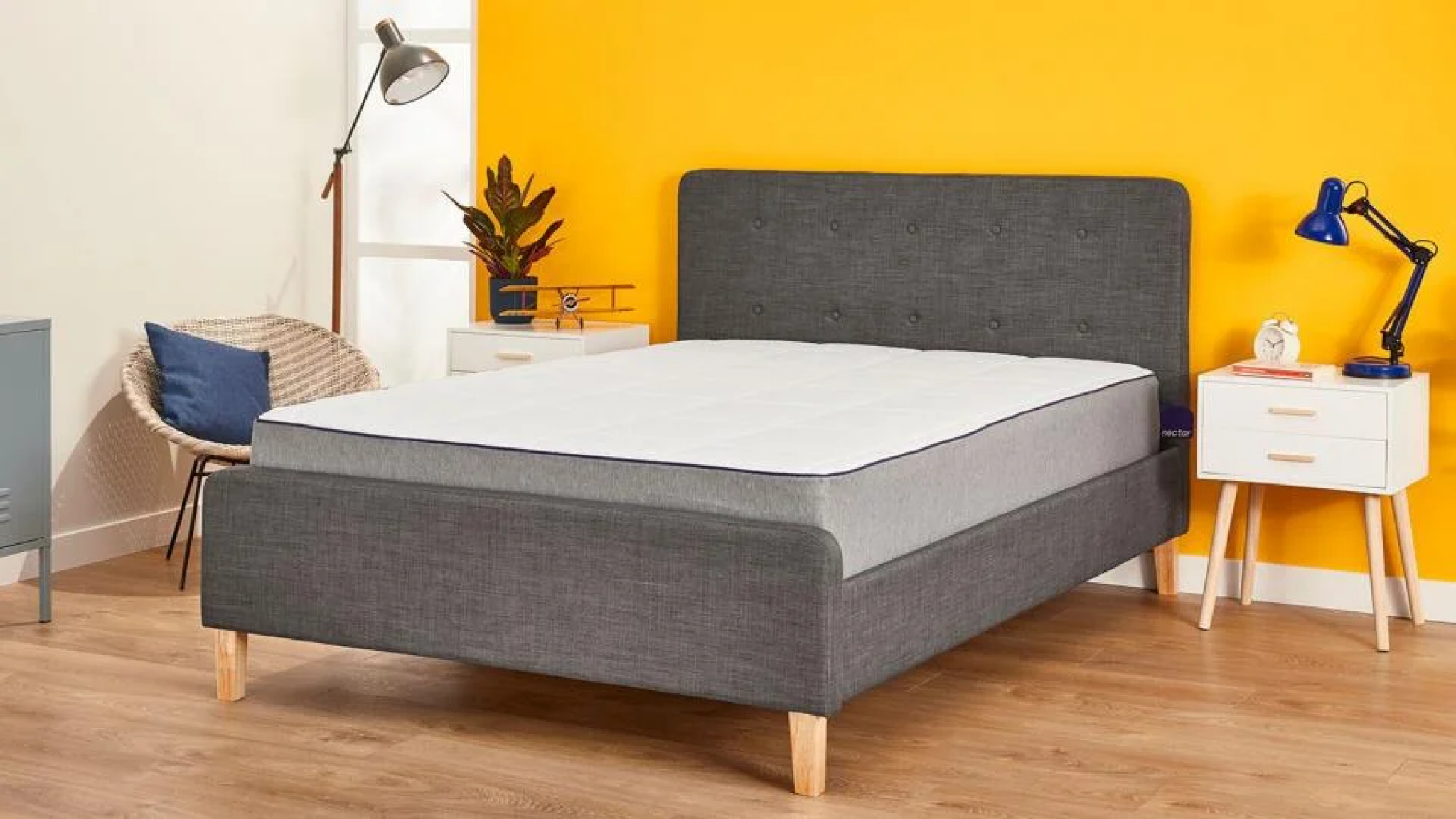 ---
Top 5 Mattress Under $600
#1
Live & Sleep Classic Memory Foam Mattress
Get $50 off
The Live and Sleep Classic Mattress is a comfortable medium-firm memory foam mattress that offers complete, luxurious, and stress-free support.

The breathable stretch knit cover stays comfortable and has a cloud-like sensation.

Eco-Friendly and works great on a box spring, platform, adjustable or hard floor only.
Trial period: 30 nights

Warranty: 20 Year Limited

Shipping:
Free Shipping within Continental U.S.

Firmness:
6-7/10

Price range: $

Type: Foam
We recommend this mattress for the following sleepers:
Get $50 off
---
Best Mattress Under $600 Reviews
Best Price Mattress 12 Inch Premium Memory Foam Mattress
Best Overall
The Best Price Mattress 12 Inch Premium Memory Foam Mattress is a great option for people shopping on a budget. It offers excellent performance, features, and options at an affordable price. The mattress has many layers of foam to provide support and comfort for the best night's sleep possible. Even the cover is made from real bamboo fibers!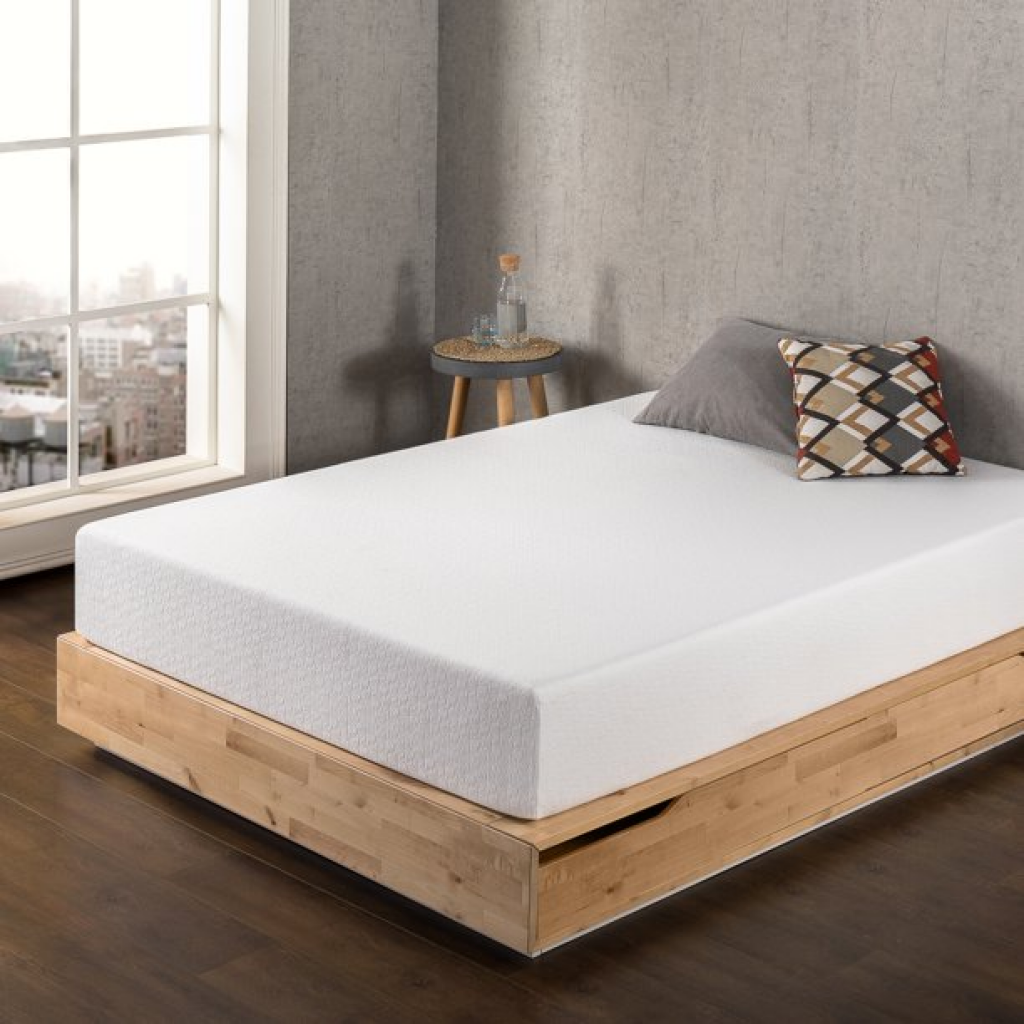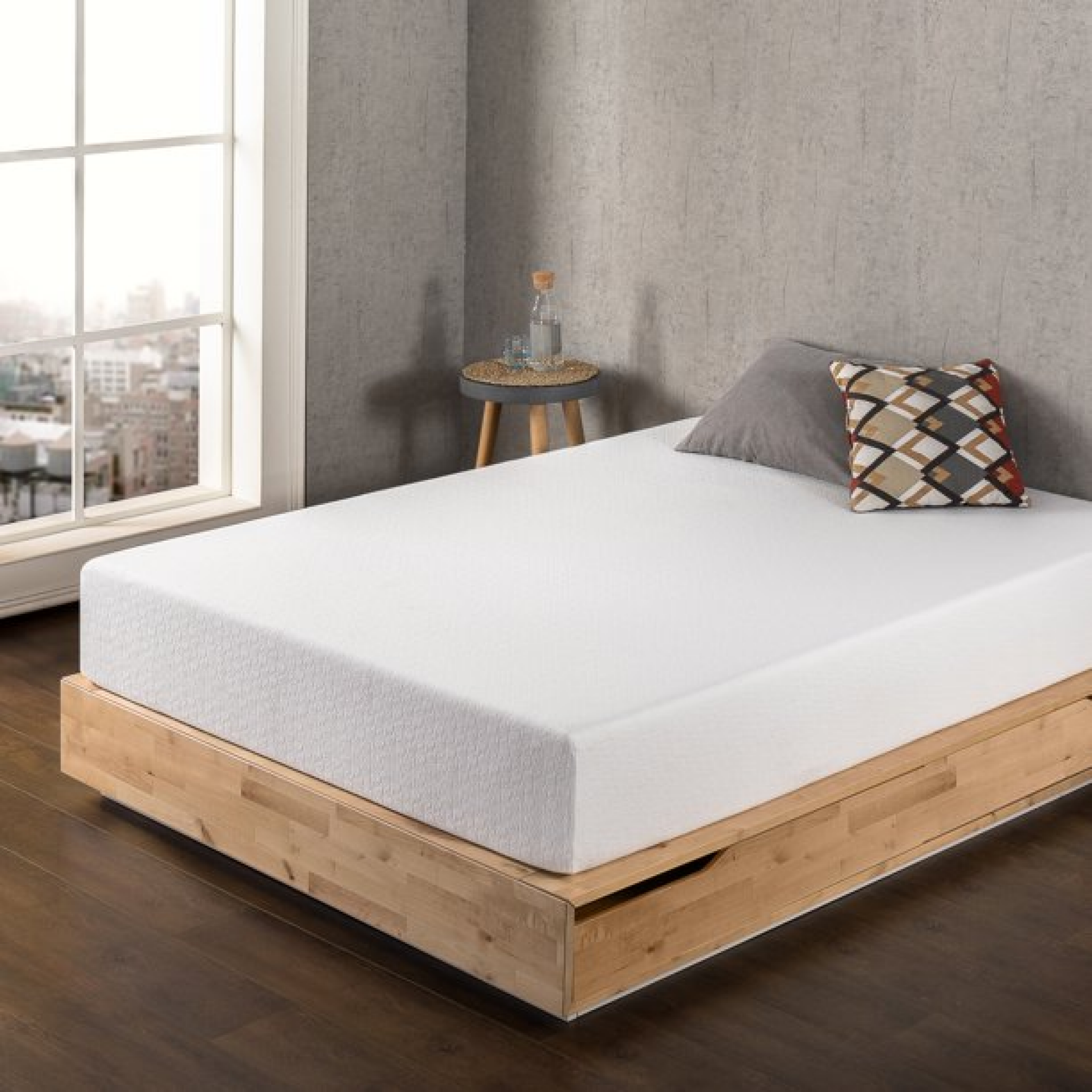 This is a great bed for new-bought sleepers and those looking for an inexpensive mattress that offers some cool features while maintaining high quality. It's hypoallergenic and easy to maintain too! With its 10-year manufacturer warranty, this bed will be around long after your kids have outgrown it or you've moved on to something else in life.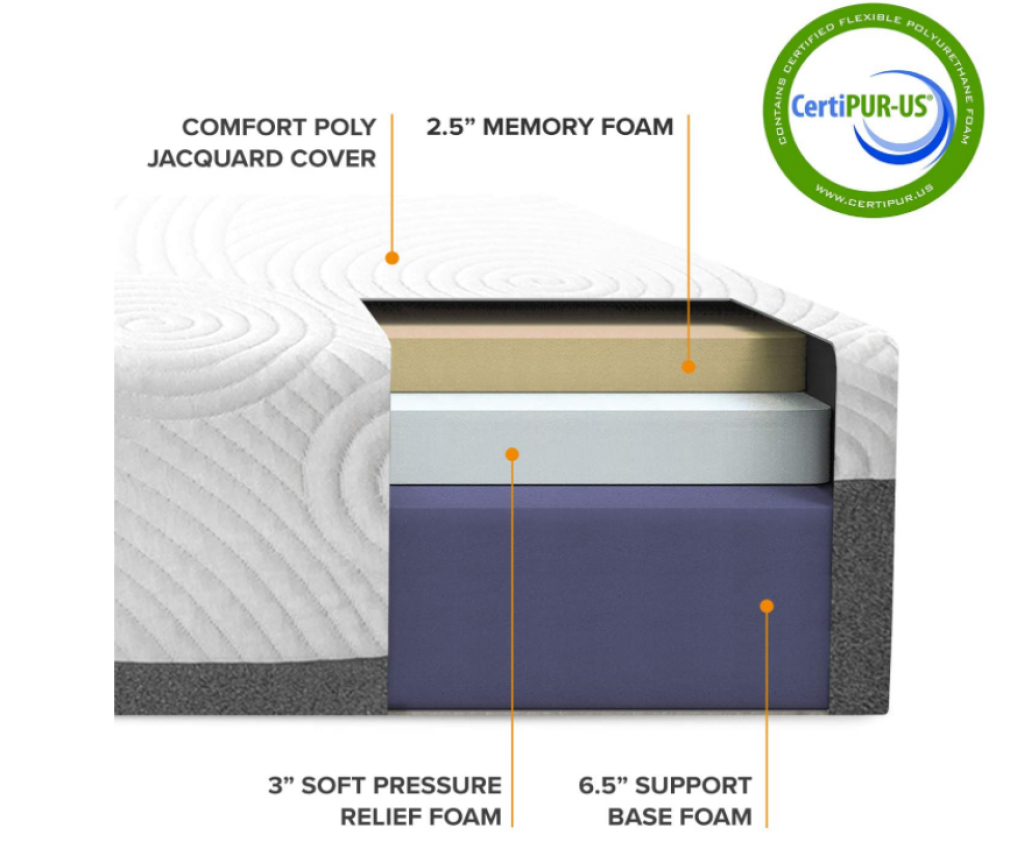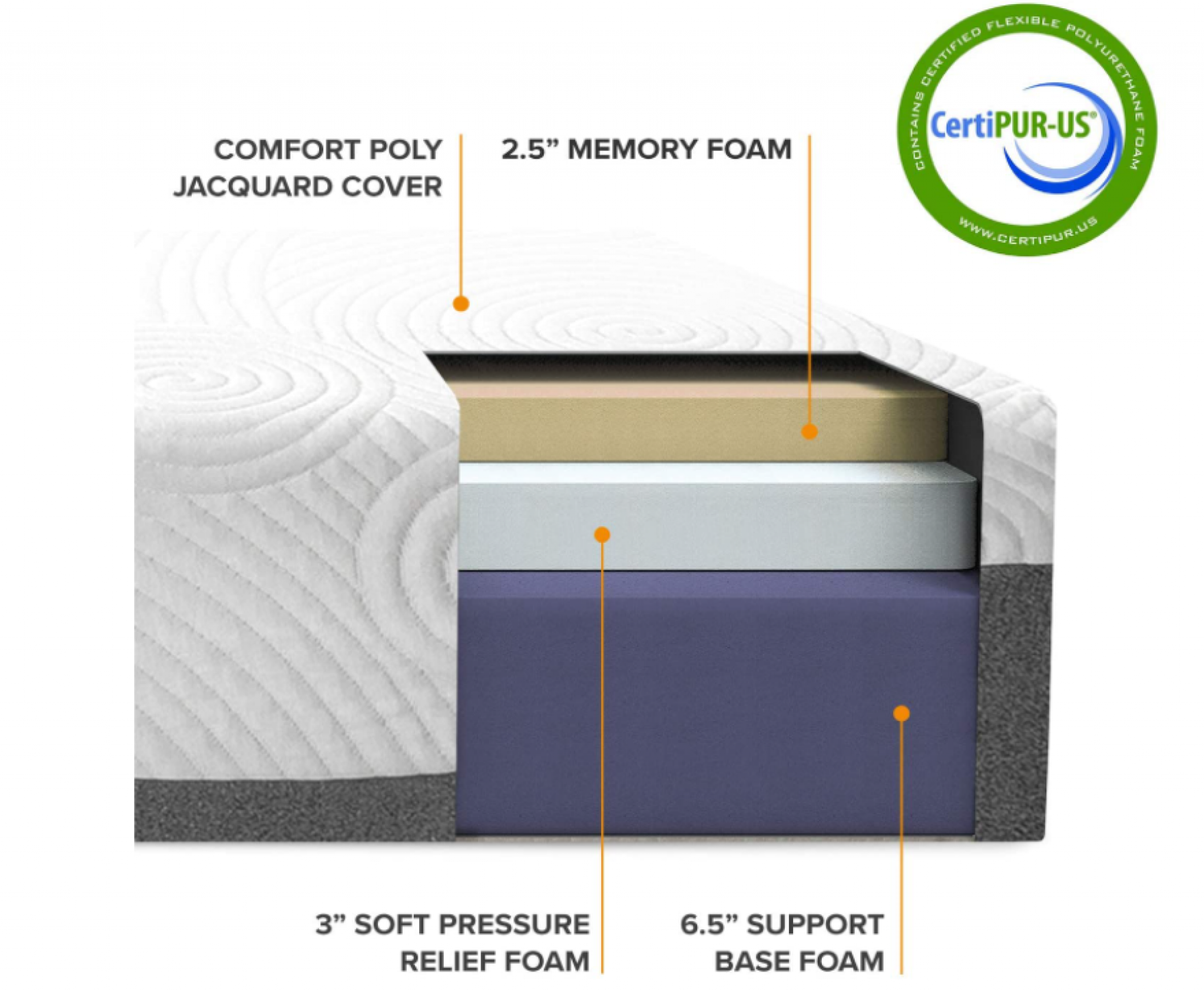 It is filled with high-density white foam with two inches of memory foam on the top. This helps to provide better sleeping conditions for many different sleeping patterns. It has a layer of real bamboo fibers for an ultra-soft yet durable cover. The memory foam is Certipur-US Certified for performance, emissions, and environmental stewardship too!
What I Like
12 inches is a great size for many different sleeping styles.
It's Certipur-US Certified for performance.
Offers real bamboo fiber accents on the cover.
White high-density foam makes it easy to clean and sanitize
Comes with a 10-Year Warranty.
---
Linenspa 12 Inch Memory Foam Hybrid Mattress
Best Edge Support Mattress
The Memory Foam Hybrid Mattress is a perfect option for people looking to get a great night's sleep without spending a lot of money. It is designed with a plush 12-inch memory foam pillow top and a durable innerspring base that has individually encased coils.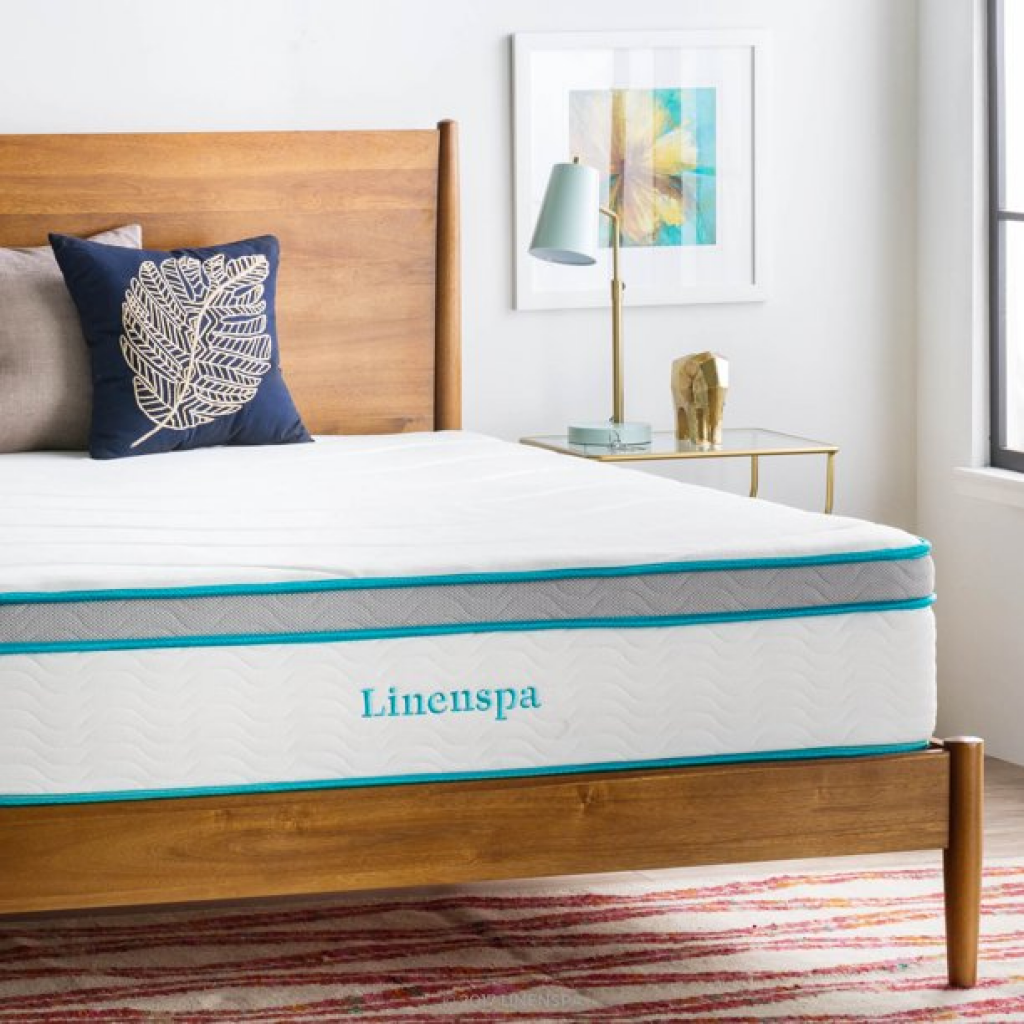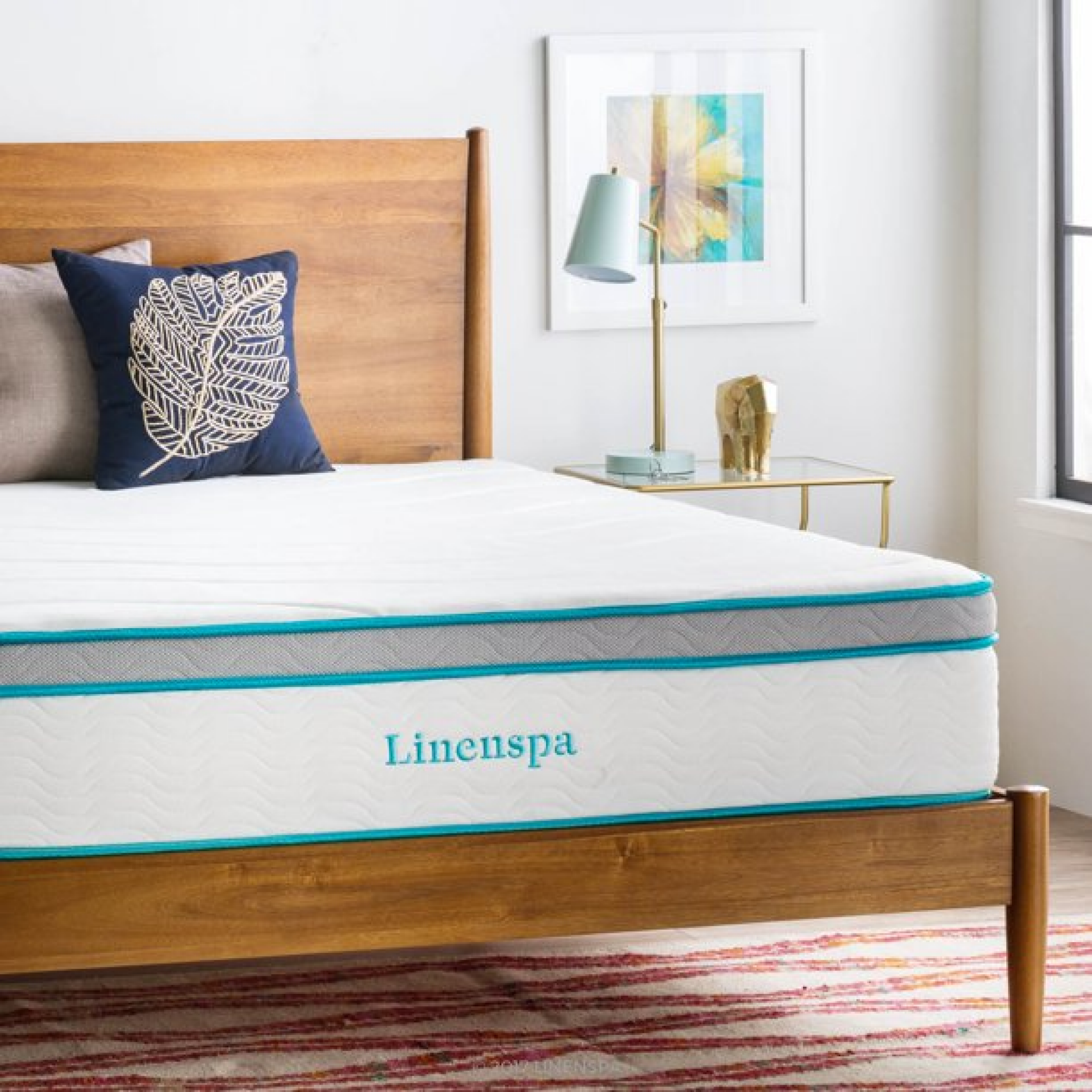 This mattress has been designed with layers that can be customized to suit your needs, whether you prefer the firmness of the innerspring base or the plush comfort of the memory foam top layer. The Memory Foam Hybrid Mattress is available in a medium-firm 8-inch profile, a medium 10-inch profile, or a plush 12-inch profile featuring gel infusions and individually encased coils.
The memory foam on the top layer of this mattress is CertiPur certified. It has been certified by CertiPUR-US, which means it does not contain any harmful chemicals and has low VOCs. This top layer relieves pressure points and cradles your body so you can sleep without aches or pains.
The next layer of this mattress is the exclusive gel-infused base foam that will provide cooling comfort while you sleep. If you enjoy the feeling of sleeping on a firm surface, the innerspring base supplies additional support to your body while you sleep. The individually encased coils are encased in foams designed to resist motion transfer so that if your partner moves during the night, you won't feel it.
What I Like
You can choose whether you want to sleep on a firm mattress or a plush mattress.
This mattress works for all sleeping positions, and its materials are Certi-Pur certified.
The mattress is made in the USA.
Linenspa provides quality products that are affordable and comfortable.
---
Dreamfoam By Brooklyn Bedding Chill Memory Foam Mattress
Best Cooling Mattress
Sleep well and wake up refreshed and ready to take on the world! The Brooklyn Bedding Dreamfoam Chill Memory Foam Mattress is a mattress that conforms to your body and relieves pressure points, meaning you'll wake up feeling energized and rested.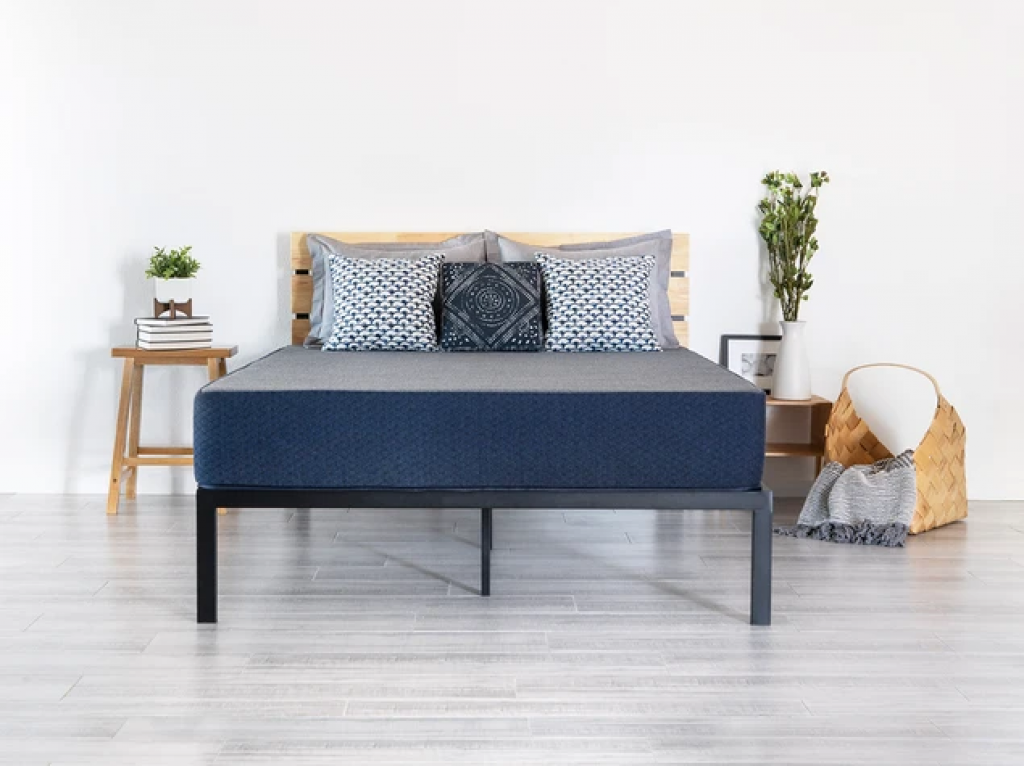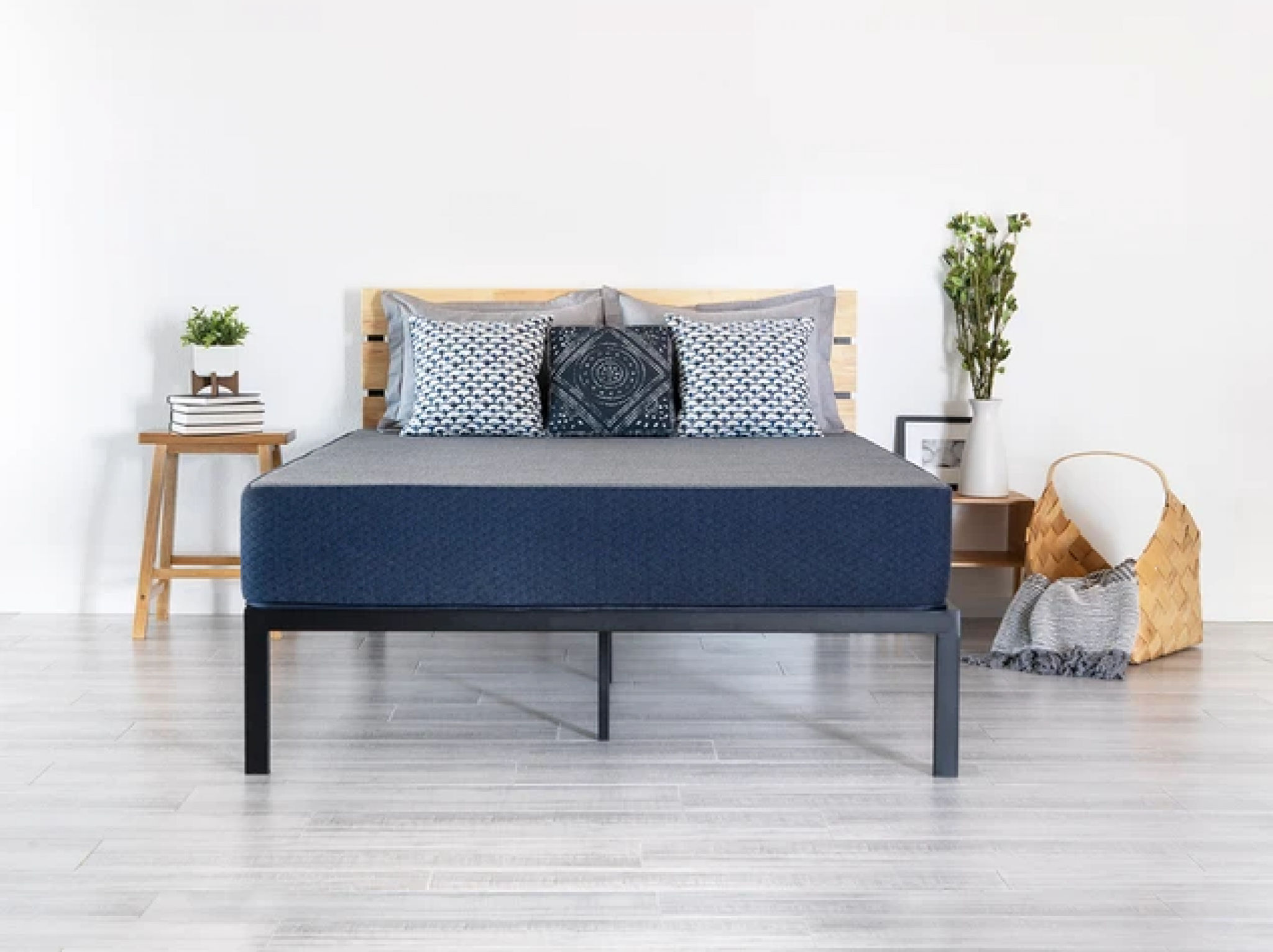 The top layers of quality gel swirl memory foam allow for a more responsive sleep experience with added cooling. Brooklyn Bedding's patented airflow channels also help keep you cool through the night, even if you tend to sleep hot.


Unlike other mattresses, this one is available in 6″, 8″, 10″, 12″, and 14″ models, making it perfect for all sizes. Its High-Density Base Foam helps stabilize the mattress, and its durable construction helps it last for years with minimal maintenance. As an added bonus, the mattress is 100% CertiPUR-US certified, which means you can rest easy knowing that it is free from harmful chemicals.
What I Like
The Dreamfoam Chill is a memory foam mattress that contours to your body shape.
The memory foam is known for its pressure point-relieving properties.
Good for all-type sleepers.
The base foam used in the Dreamfoam Chill is high density and helps to secure your mattress and prevent sagging.
---
LUCID 14 Inch Memory Foam
Best Breathable Cover Mattress
If you are looking for a mattress to suit your needs, then this LUCID 14-inch Memory Foam Mattress is the one for you. This product has been designed with side sleepers in mind, but it can be used by the back, stomach, and just about any type of sleeper.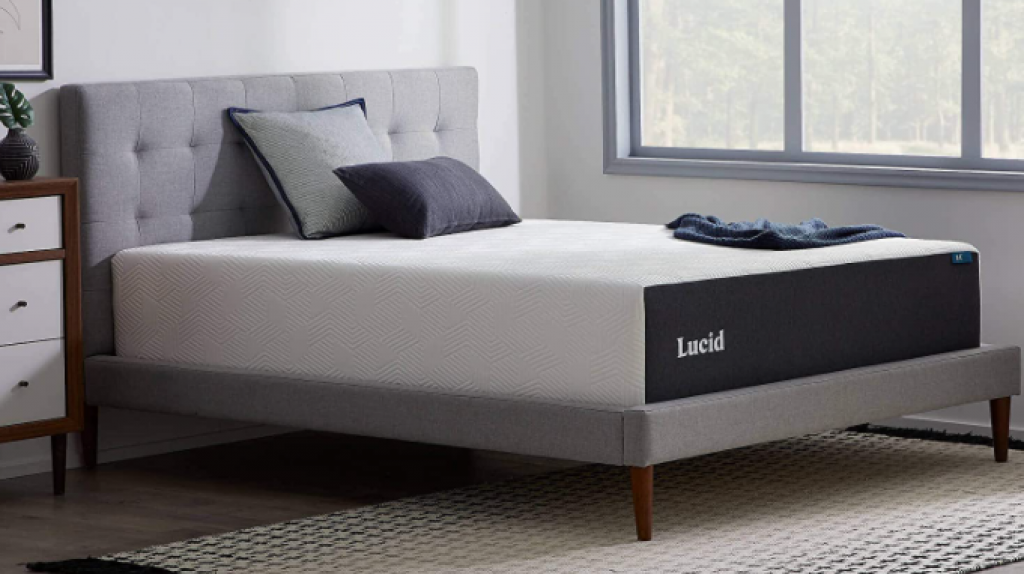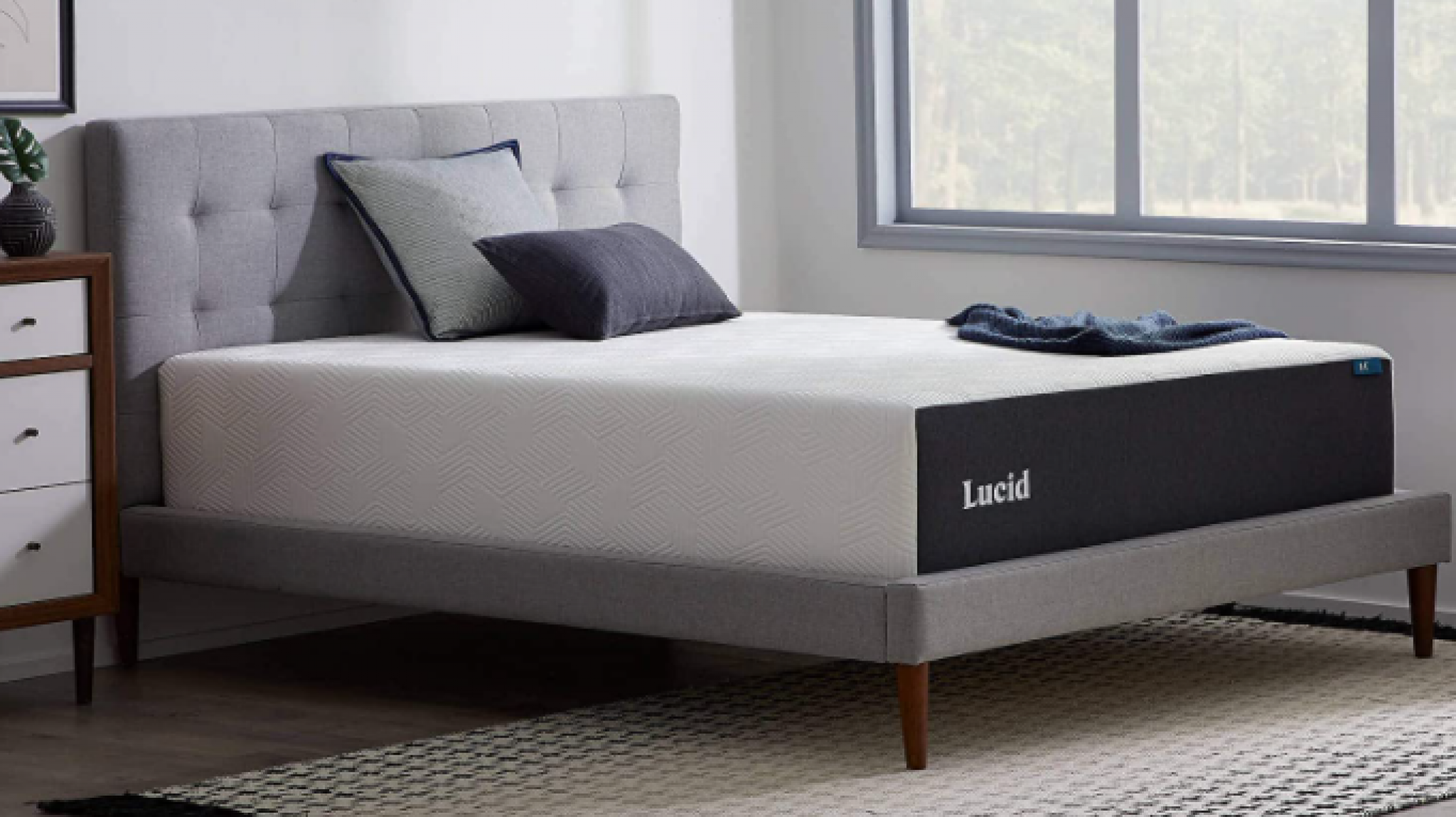 The top layer of foam offers a soft and supportive feel that will help align your body when you are in bed. The 2 inches ventilated gel memory foam layer creates a cooler sleep experience, ensuring that you do not wake up feeling too hot in the morning. The mattress has been made with 3 inches of transitory foam to improve your comfort, making sure that you are well supported when you are in bed. It also features 9 inches of dense bamboo charcoal-infused support foam which provides greater stability and full-body support.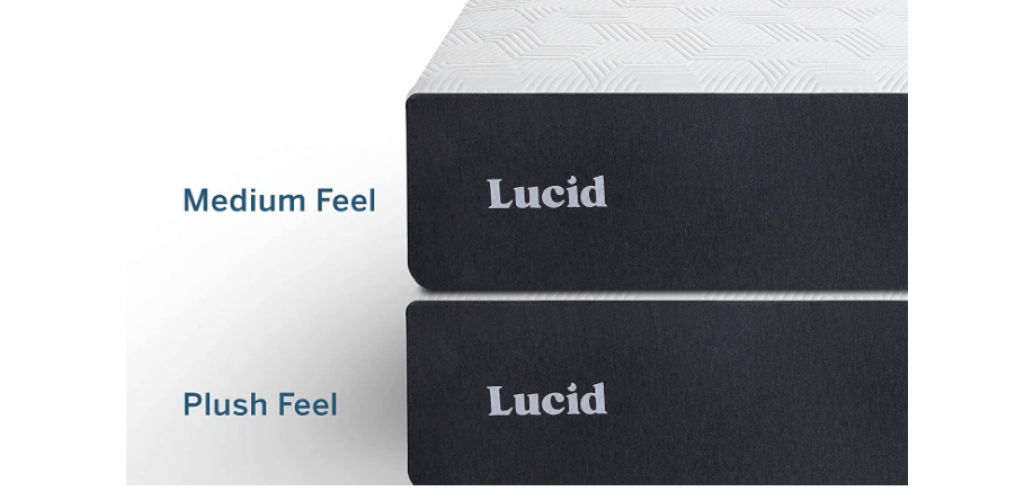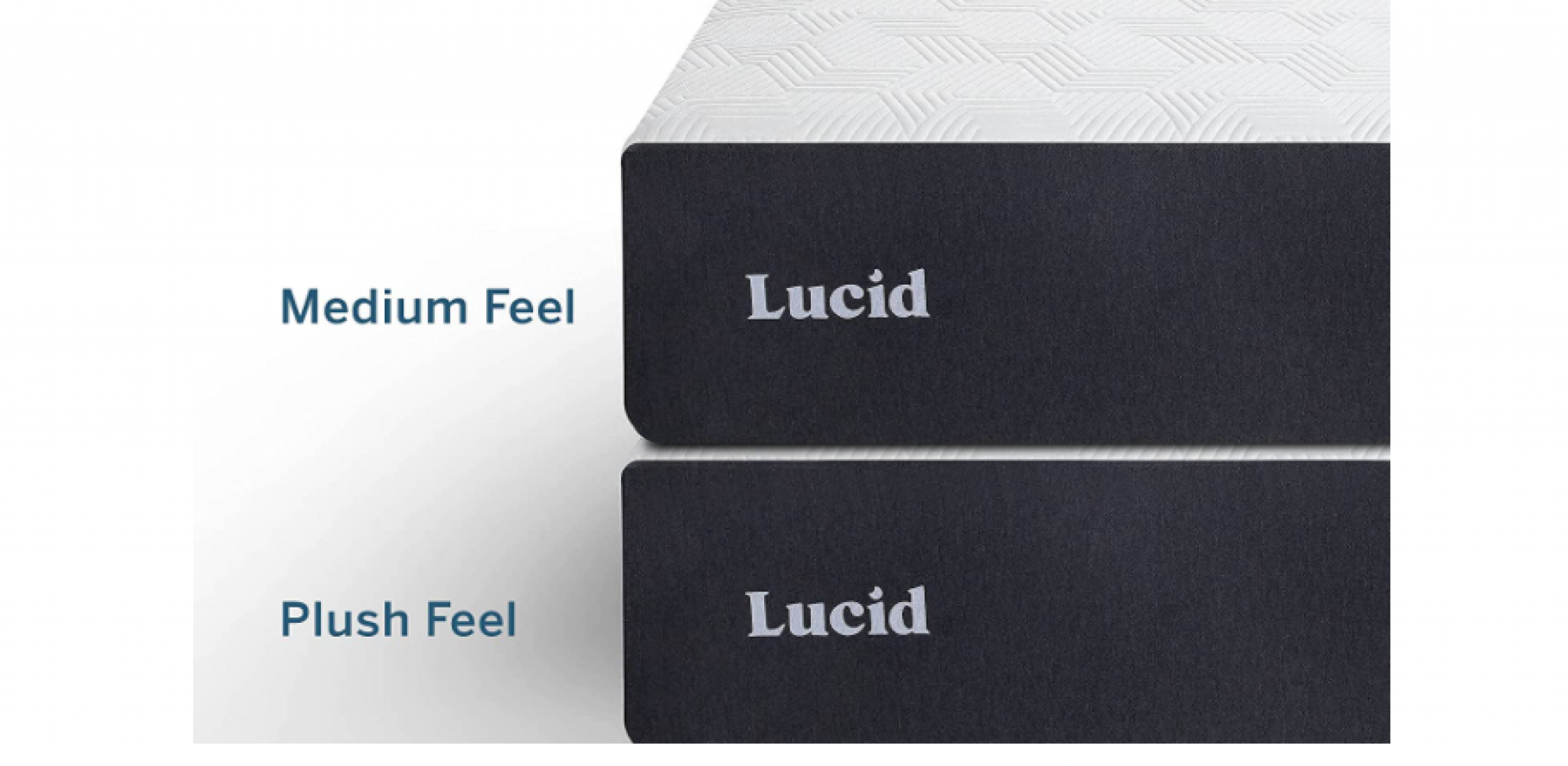 The mattress is certified by Certi-PUR US to ensure that it has been produced to the highest standards, meaning that it is tough enough for your kids to sleep on. Whether you are looking for a heavier or lighter version, this mattress is sure to deliver on your expectations.
The top layer of foam offers a plush and supportive feel which will help to align your body when you are in bed. The 2 inches ventilated gel memory foam layer creates a cooler sleep experience ensuring that you do not wake up feeling too hot in the morning.
What I Like
The mattress is made of memory foam multi-layers which offer great support and comfort.
The top layer of foam is manufactured with Certi-PUR memory foam.
It provides the best possible temperature regulation.
---
Live & Sleep Classic Memory Foam Mattress
Best Mattress For Pressure Relieving
The Live & Sleep Mattress is an all-foam mattress with breathable layers that provide comfort throughout the night. The premium materials are of better quality than their low-priced counterparts while being eco-friendly.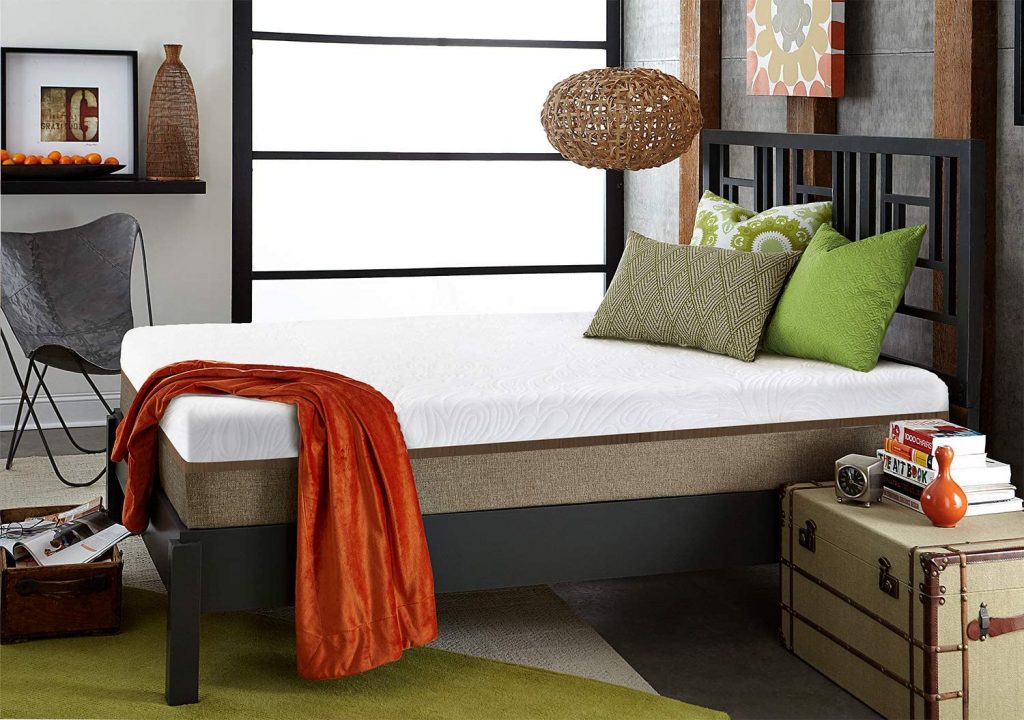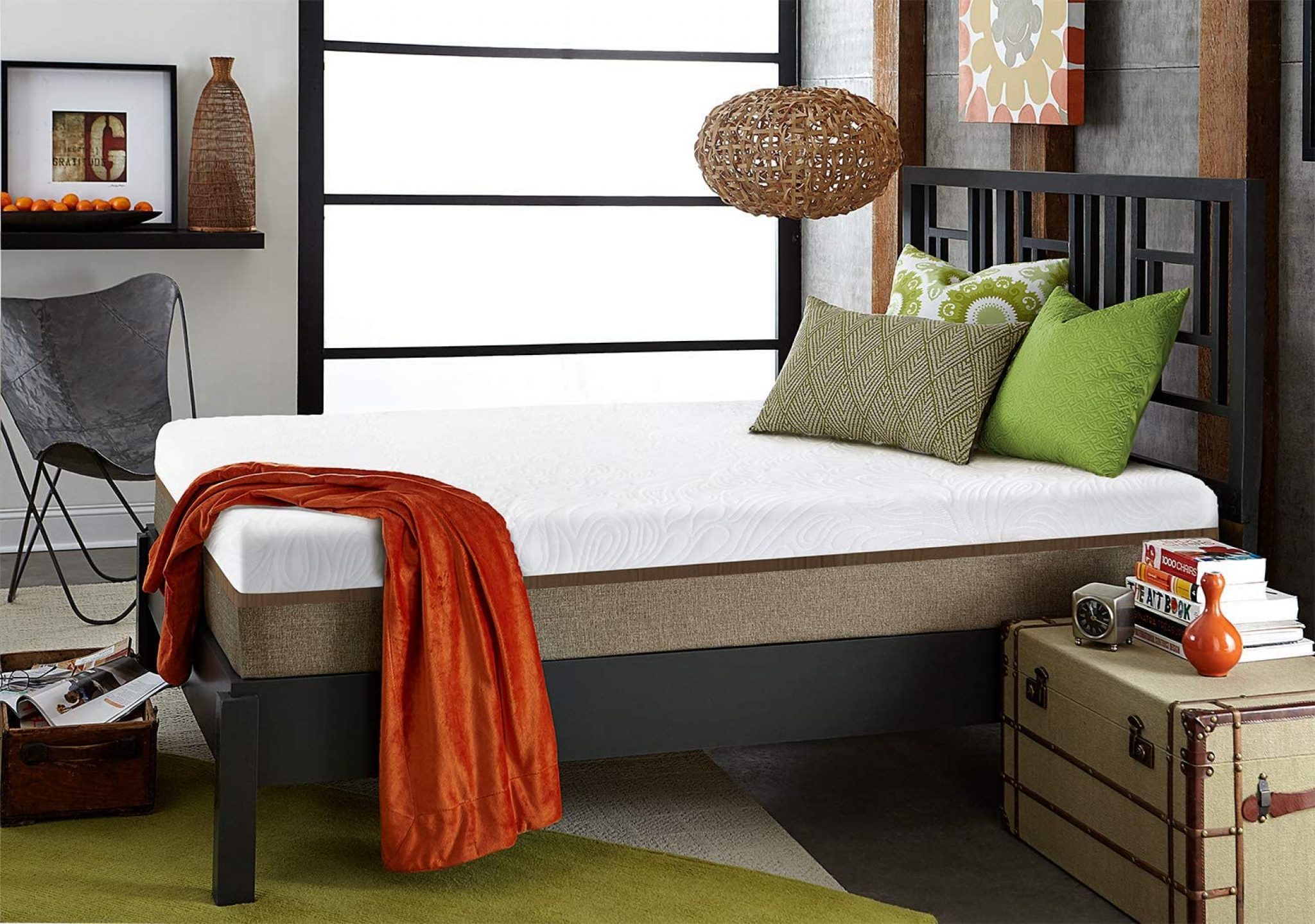 The queen mattress is only recommended for placement on a box spring, platform, or hard floor. Because it is fully customizable to your size preference, this mattress is great for use on a bed frame or platform bed, with the ability to fit any number of other beds in your home. The queen model includes a 30-day trial and a 20-year warranty.
What I Like
Better quality materials versus inexpensive foam options.
Breathable layers keep your body comfortable throughout the night.
Eco-friendly materials are plush, breathable, and of better quality than inexpensive options.
Great on a box spring, platform, adjustable or hard floor only.
---
Buyer's Guide
When buying a mattress for this price range, there are many things that need to be considered before going out and spending your money on anything else. This guide will give you vast information about all features and benefits of the best mattress under $600.
---
What Is The Mattress Under $600?
Nowadays, a mattress under $600 is a common option for people who want to purchase a good bed for an affordable price. This means that there are more and more mattress brands that offer products at this low price point.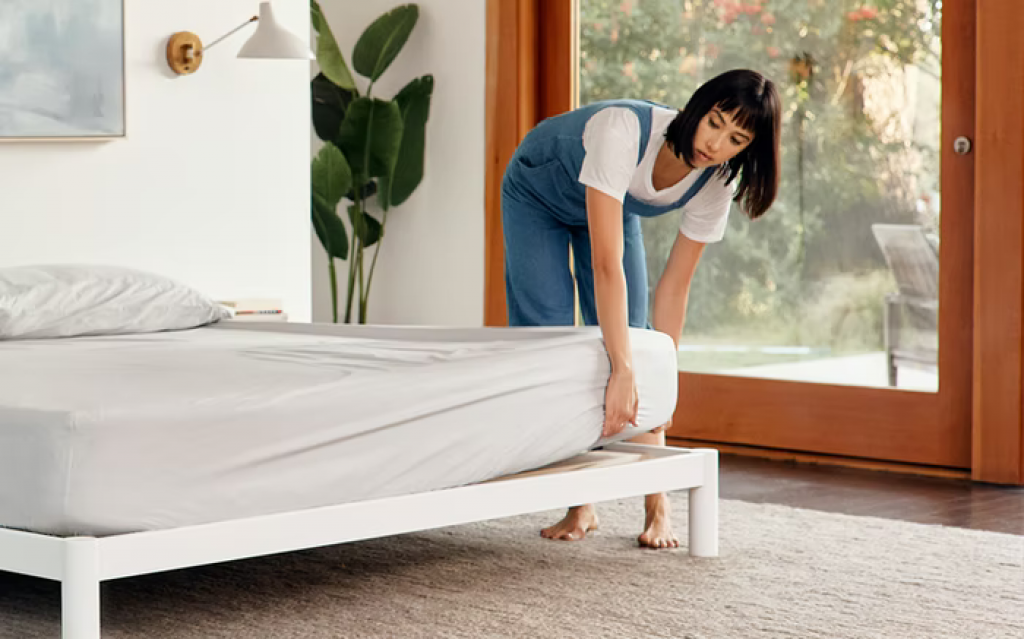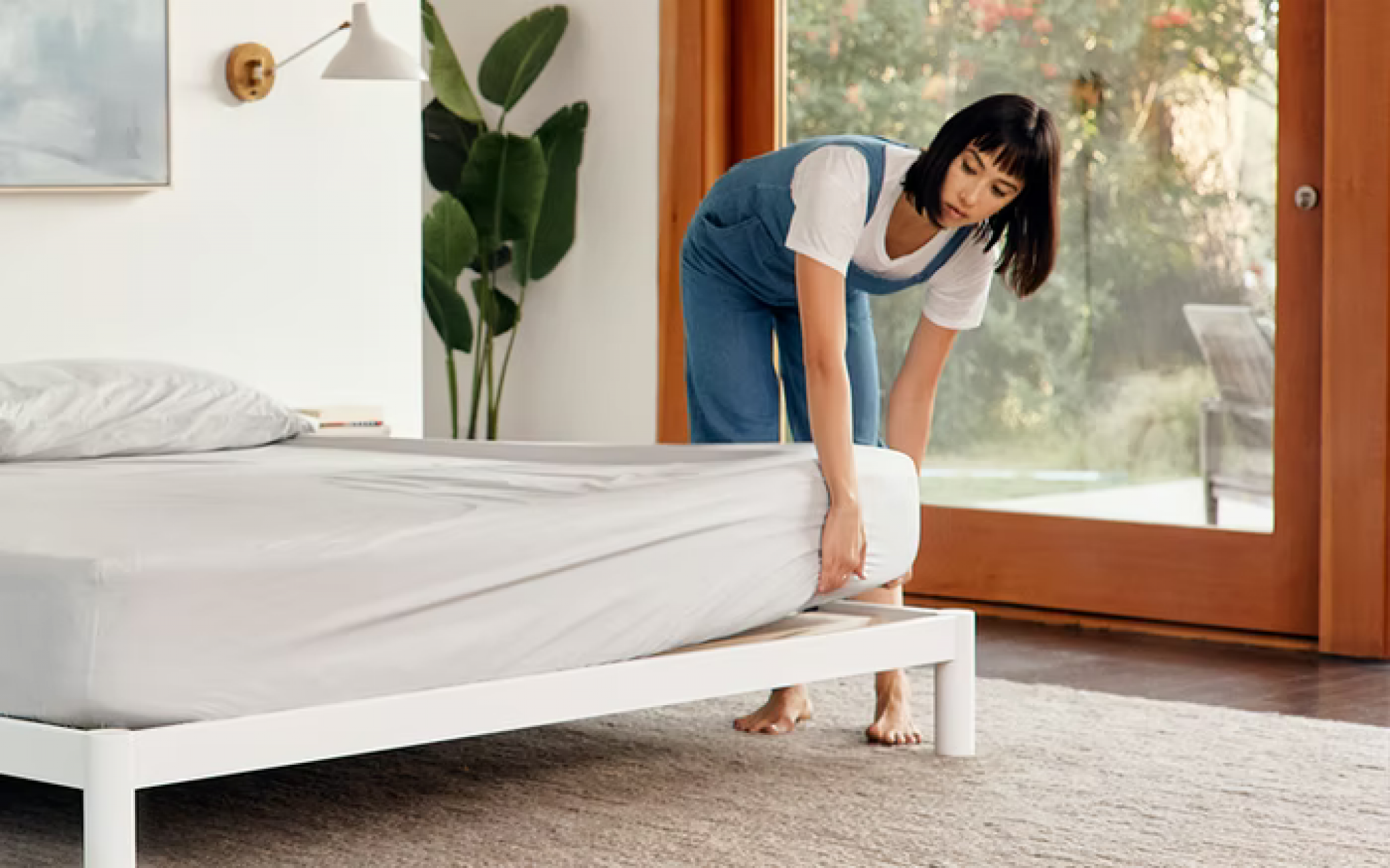 Our mattress experts looked at the most popular brands to determine which options offer quality products at this affordable rate. We found that there are many good deals to be had if you know where to look.
---
Why Should You Get A Mattress Under $600?
If your budget doesn't allow you to invest in a more expensive mattress but still wants one that is comfortable and healthy for you, purchasing a mattress under $600 seemed to be a good option. Most of them will deliver a healthier sleep, while others will allow you to enjoy better relaxation while sleeping. It all depends on what kind of sleep you want.
---
What Type Of Mattress Can You Get Under $600?
The different types of mattresses have their benefits and drawbacks. But for those who want a new mattress under $600, it will all depend on what type they need from their new bed.


Innerspring
Innerspring mattresses are most often made up of coils covered with a layer of foam or latex. In most cases, the mattress's core is designed to hold the coils together, while outside layers provide comfort and support underneath.
Latex
Latex mattresses are made with the same quality materials like memory foam, but they don't offer quite as much contouring, so you can't sink into them quite as much. Instead, the latex material is used to provide good support for the body.
Memory Foam
Memory foam mattresses are one of the most popular ones on the market due to their comfortable feel. These mattresses will mold themselves around your body and offer exceptional support with their special foam features. Since memory foam does retain heat, some people don't like it because it can feel warm while they sleep.
Hybrid Mattress
This mattress type combines different types of materials to create a comfortable feel at a reasonable price. The quality of the materials included in these kinds of mattresses is often high enough to provide excellent longevity and comfort for those who use them often.
---
Benefits Of Using Mattress Under $600
When you choose a particular brand of mattress, there are certain benefits you will enjoy over time. Depending on the type of mattress you buy, these benefits may not be quite as long-lasting as they would be, costing a little more. But for those who can't go without a new mattress under $600, these benefits will come in handy for your everyday needs.
Comfort
Getting a good night's sleep is one of the most important things you can do to ensure that you remain healthy. When you have better sleep, your body will produce endorphins that help fight depression and boost your mood throughout the day.
Lifespan
The lifespan of a mattress under $600 is often shorter than that of one that costs more. The reason for this is simple: since the quality of materials used isn't as high as those used in the more expensive models, they won't be able to last as long.
Warranty
Mattresses under $600 often come with a warranty that will allow you to get your money back if you don't like it within a certain amount of time after its delivery.
---
Things To Consider When Buying A Mattress Under $600
Before starting shopping for a mattress, you should consider a few things before making your choice.
Sleeping Position
If you sleep on your back, looking for a mattress that has high-quality memory foam with great responsiveness is one of the best ways to go. But if you sleep on your side and want more than just basic support, getting a hybrid mattress is the way to go. For those who sleep on their stomachs, firm mattresses with low levels of sinkage are one of the best options available.


Weight
If you are looking for a new mattress with excellent support for most people, getting an innerspring mattress is one of the best ways to go. But if you want something more soft and bouncy, getting a memory foam model will be one of the best options available.
Firmness
Most people often think that buying a firm bed is necessary in order to get a restful night's sleep. However, there are some who want something that provides extra contouring while still providing good support under their bodies.


For those kinds of people, hybrid mattresses are one of the best options on the market due to their ability to provide comfort and contouring while still being reasonably sustainable for most body types.
Materials
Mattresses made with natural materials such as latex and memory foam are often preferred by those who want healthier sleep. However, those who aren't as concerned about the health of their mattress will find that most innerspring mattresses will offer just as much comfort and support.


Durability
While some mattresses will last only a few years, getting one with good durability is important for those who want to get their money's worth. But if you are looking for something that will last for decades, investing in an expensive option is the only way to go.
---
The Bottom Line
When choosing a new mattress, the options available will be based on your specific needs and requirements. There is no "best mattress" and people's preferences can vary widely. However, by looking at some of the best mattresses available under $600, you can gain some insight into what some of your choices are.
---
FAQ
What Is The Cheapest Most Comfortable Mattress?
The most comfortable mattress on the market under $600 will come from a company called Leesa. They offer a one-size-fits-all mattress that is made from the best materials and constructed with the latest technology. It includes patented cooling gel memory foam and a waterproof cover, which are both wrapped in an elasticized polyester fitted cloth cover.
Should You Spend A Lot Of Money On A Mattress?
Suppose you care about getting enough sleep to function day-to-day. In that case, it might be worth investing in a quality mattress that will promote proper spinal alignment during sleep and keep your muscles relaxed so that they can repair themselves overnight. But today's market offers high-quality mattresses at affordable prices.
Does Memory Foam Mattress Under $600 Worth It?
A memory foam mattress is the most comfortable type of mattress because it conforms to your body's shape. There are numerous brands of memory foam mattresses, all with their unique features-some are infused with cooling gel, some have heaters to reduce pain, and others come in different thicknesses so they can be custom-fitted to your body.