Brief: Best Mattresses Under $1000
Introduction:

The importance of a good mattress is highlighted.
Balancing different factors is key to finding a good mattress.

Top 5 Best Mattresses Under $1000:

Helix Midnight Mattress: Breathable cover, edge support, suitable for couples, side sleepers, and hot sleepers. Price range: $$$, Type: Hybrid.
Layla Memory Foam Mattress: Copper-infused memory foam, antimicrobial, suitable for couples/individuals. Features a 120-day trial and a lifetime warranty.
Cocoon Chill By Sealy Chill Memory Foam Mattress: Firm but comfortable, good for people who prefer softer surfaces. High-quality memory foam layer.
Zoma Mattress: Suitable for side and back sleepers, combines gel memory foam and cooling technology.
Bear Mattress: Memory foam bed, good for pain relief, includes Celliant® fabric for temperature regulation.

Buyer's Guide:

Budget: Focus on $1000 range for quality and comfort.
Types of Mattresses: Memory Foam, Latex, Innerspring, Hybrid.
Considerations: Material, Sleeping Position, Firmness, Motion Isolation, Edge Support, Durability.
FAQs: Discusses benefits, durability, suitability for sleeping positions, materials, firmness settings, replacement frequency, pain relief, mattress toppers, and sizes available.

Conclusion:

Emphasizes the importance of choosing the right mattress under $1000 based on individual needs and preferences.
The guide aims to assist in making an informed decision.
The mattress is the most important part of any bed, and yet it is the most ignored. If you don't have a good mattress, then the most comfortable bed frame in the world won't be enough to help you sleep better at night. But finding a good mattress is not an easy task since you have to balance many different factors.
---
Top 5 Best Mattresses Under $1000
#1
Get Up to $200 OFF
This mattress is a unique product that is one of the few mattresses with a breathable cover. What this means to you is that your sheets will not get hot as you sleep.

The wrapped coils provide edge support on the outside of the mattress.

It is not too firm, not too soft at the top of your mattress. Great for couples with different feel preferences.
Trial period: 100 Night Sleep Trial

Warranty: 10 year limited warranty

Shipping:
Free US Shipping

Firmness:
4-7/10

Price range: $$$

Type: Hybrid
---
So, to help you avoid following in the footsteps of many shoppers who end up disappointed, I've put together a list of the best mattresses under $1000 on the market and also gathered essential tips about what to consider while choosing the affordable mattress for your home.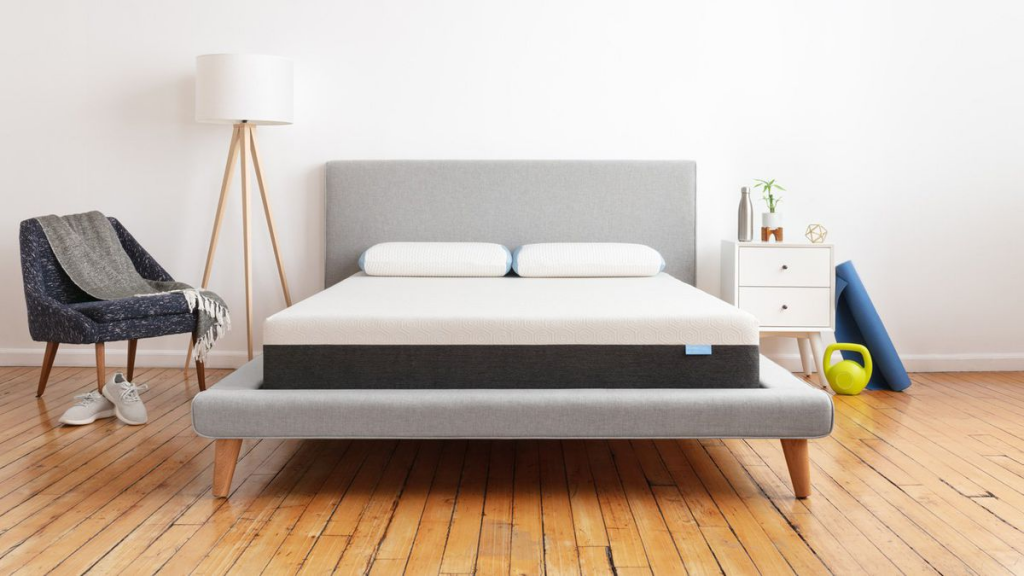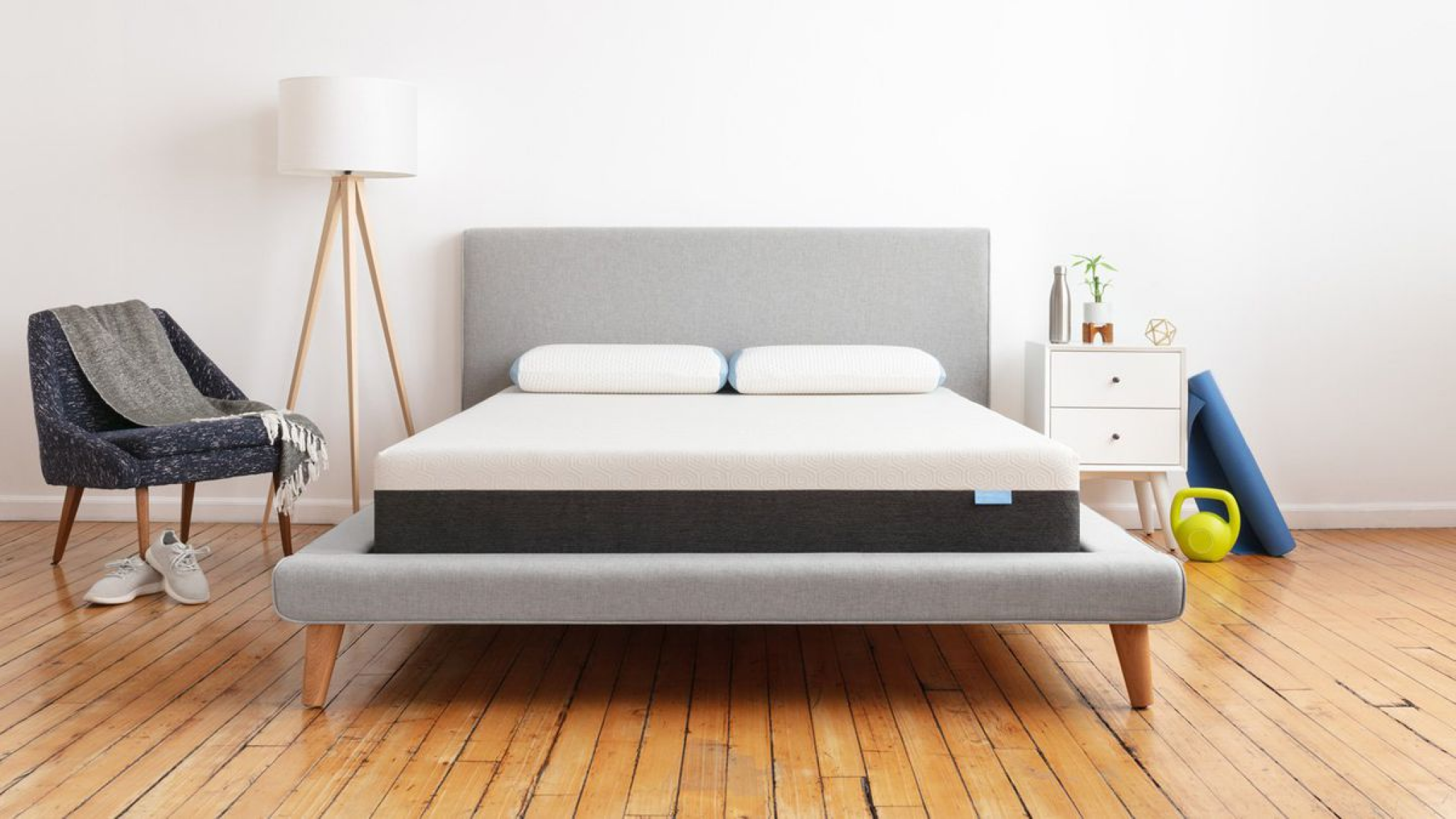 ---
Best Mattress Under $1000 Reviews
Helix Midnight Mattress
Best Overall
This Midnight Mattress from Helix Sleep is a unique product that offers the benefits of both memory foam and innerspring mattresses. The medium-firm feel is perfect for couples with different feel preferences, and the open-cell memory foam cools the body down for a better night's sleep. The Helix Midnight Mattress is the best mattress for side sleepers, thanks to its special support layer that cradles the hips.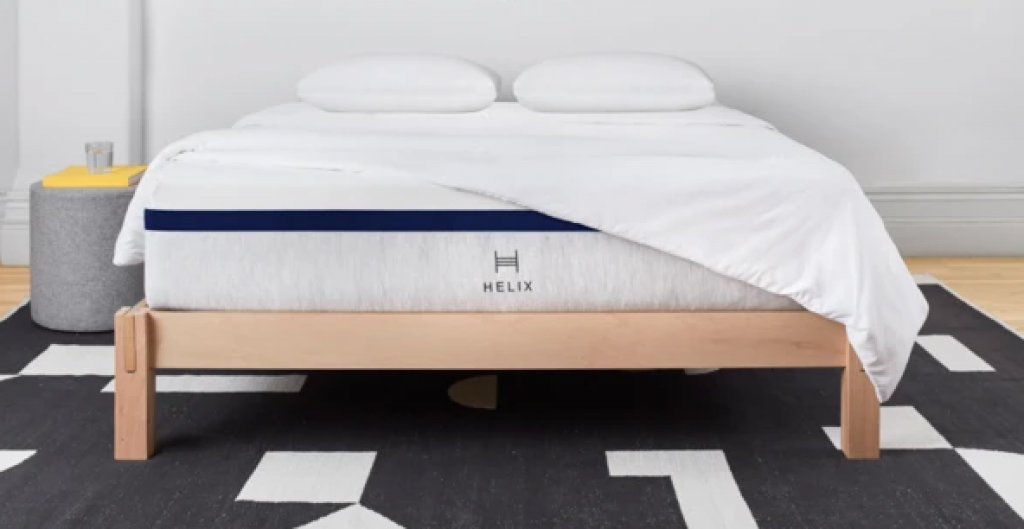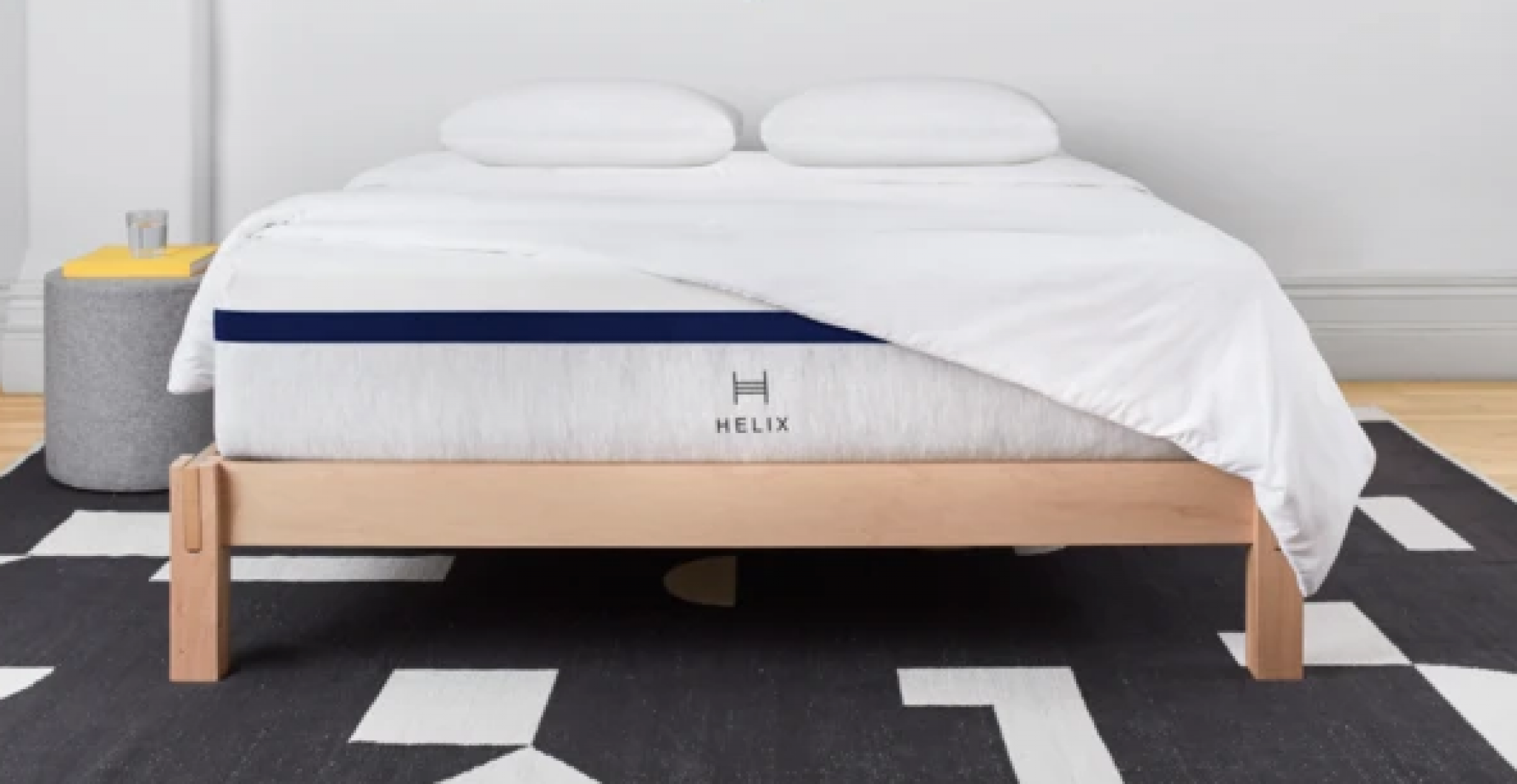 With a 10-year warranty and 100-night trial, the Midnight is an excellent choice for anyone looking for a memory foam mattress that will last many years.


The Helix Midnight is a firm mattress with medium support. The surface is more of a gel-like material that helps relieve pressure points – and I haven't had as much back pain as I usually do. Also, there is no off-gassing, and it is excellent for those who struggle with asthma.
What I Like:
The Helix mattress is the most breathable mattress I have ever slept on.
This is a unique product that is one of the few mattresses that has a breathable cover. What this means to you is that your sheets will not get hot as you sleep.
---
Layla Memory Foam Mattress
Best Softest Mattress
There are so many different foam mattresses on the market, and it's hard to know where to start looking. Foam mattresses provide a certain level of comfort and firmness. While some foam mattresses are better than others, there are many reasons to choose one. The Layla Memory Foam Mattress has a lot of fantastic qualities.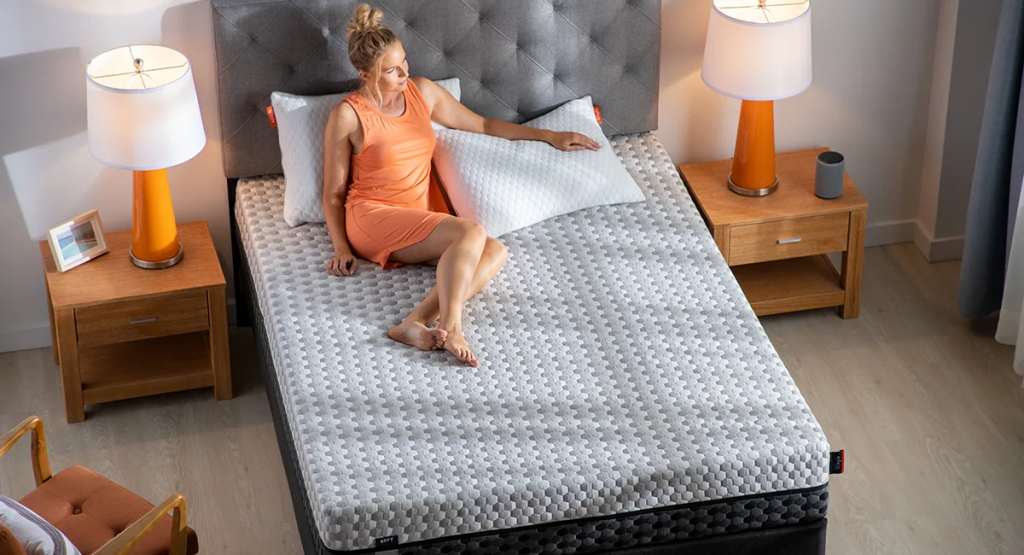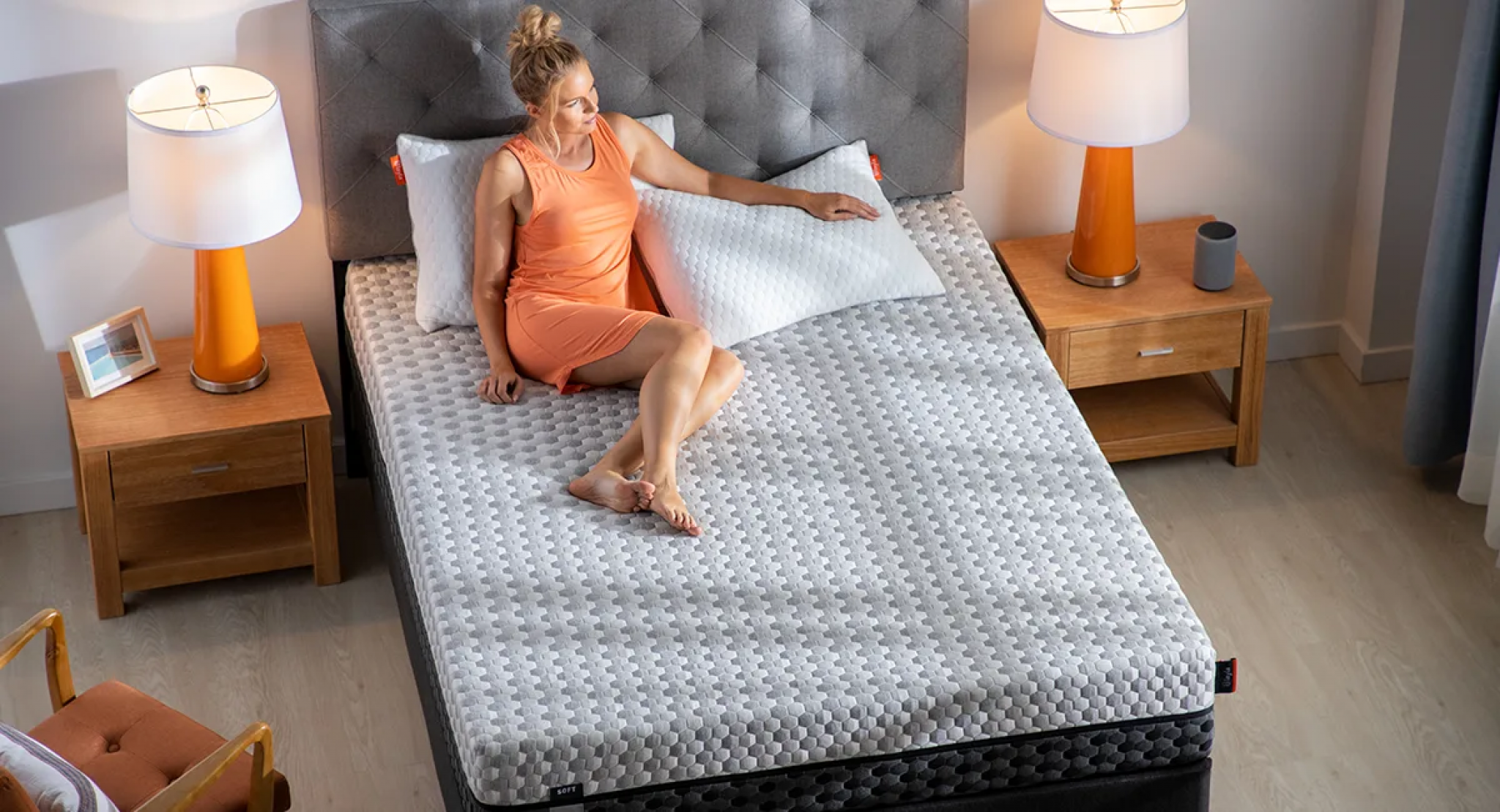 Layla not only offers a great mattress, but they offer a great experience. It's nice having a company that truly cares about its customers. They really do want to help you sleep better. I especially like that they offer a 120-day trial on their mattress and a money-back guarantee. Moreover, the bed comes with a lifetime warranty. It's nice to know I have an excellent mattress to sleep on for years to come.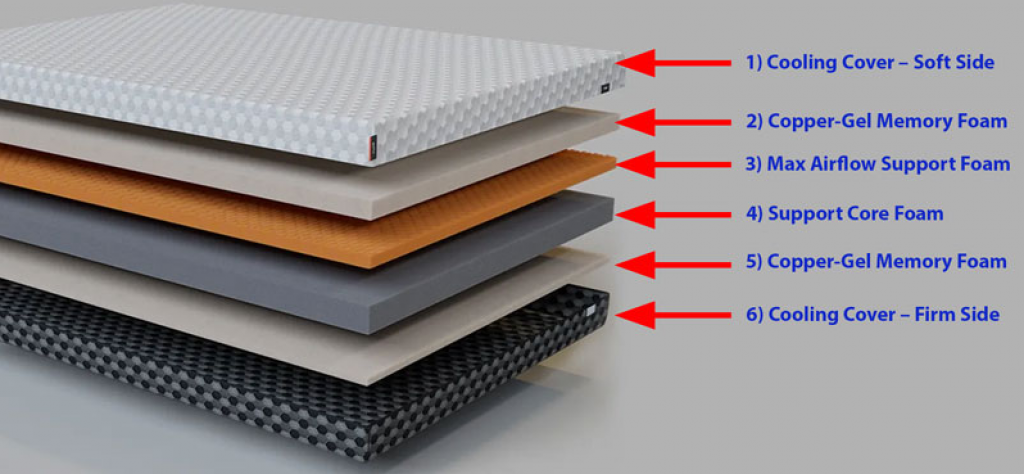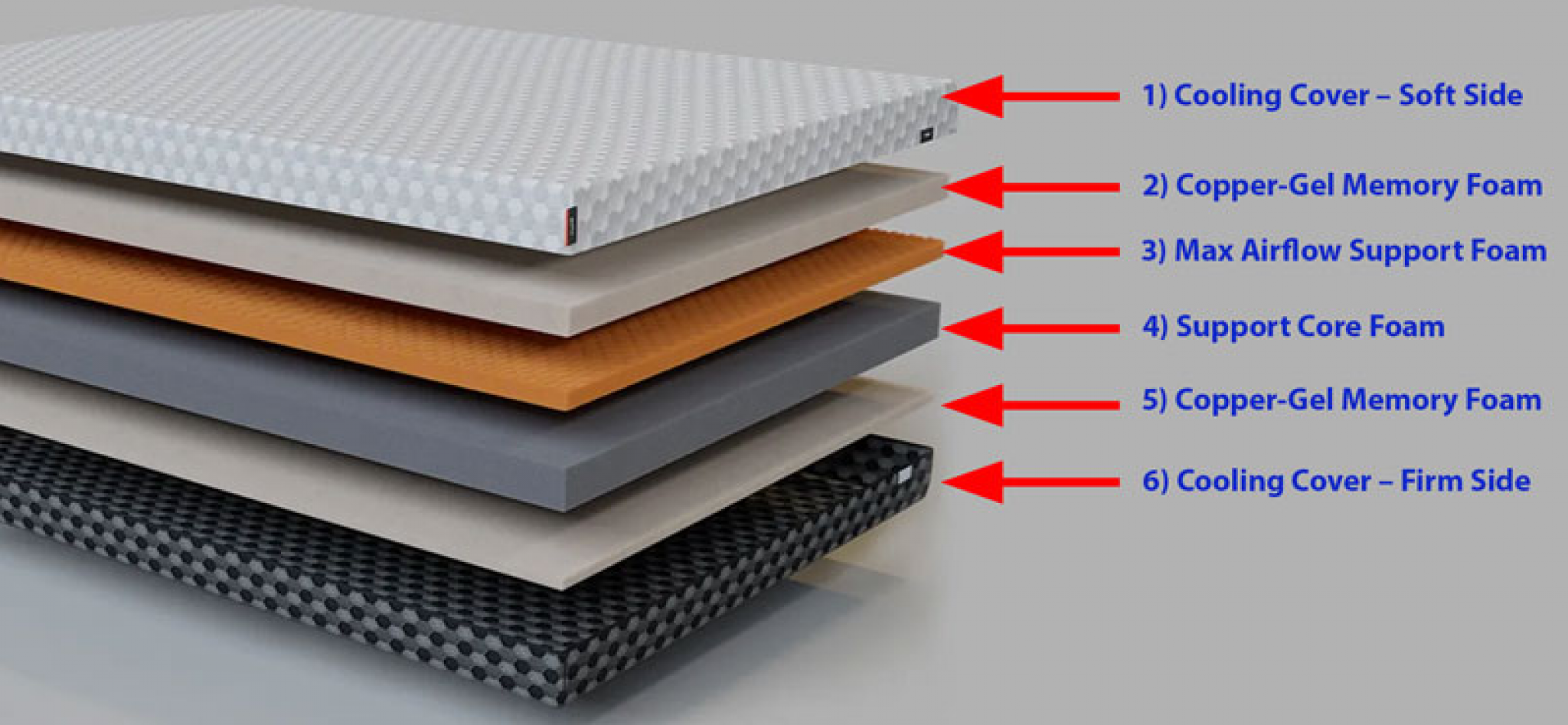 Layla is a company that has created a product that is sure to give you the perfect night's sleep. Not only is the mattress comfortable, but it is also made with copper gel. The copper gel reacts to your body heat while asleep. The copper gel is used to help you sleep cooler. You can also flip the mattress so it can be used for both sides.
What I Like:
The Layla mattress has a unique design that makes it perfect for either couples or individuals. If you have been struggling to find the right mattress, the Layla should be on your list of options to try.
This mattress has a copper-infused memory foam which is naturally antimicrobial. This means you will have a fresh, clean feeling every time you get into bed.
---
Cocoon Chill by Sealy Chill Memory Foam Mattress
Best Cooling Mattress
Sleeping on a firm mattress with adequate support is key to having a good night's rest. But for some, a firm bed just isn't comfortable. Their only option is to add a mattress pad or mattress topper. However, even with mattress toppers, some people still prefer to sleep on a softer surface. That's where the Cocoon Chill by Sealy Chill Memory Foam Mattress comes in. It's a premium mattress that's designed to be cool and comfortable.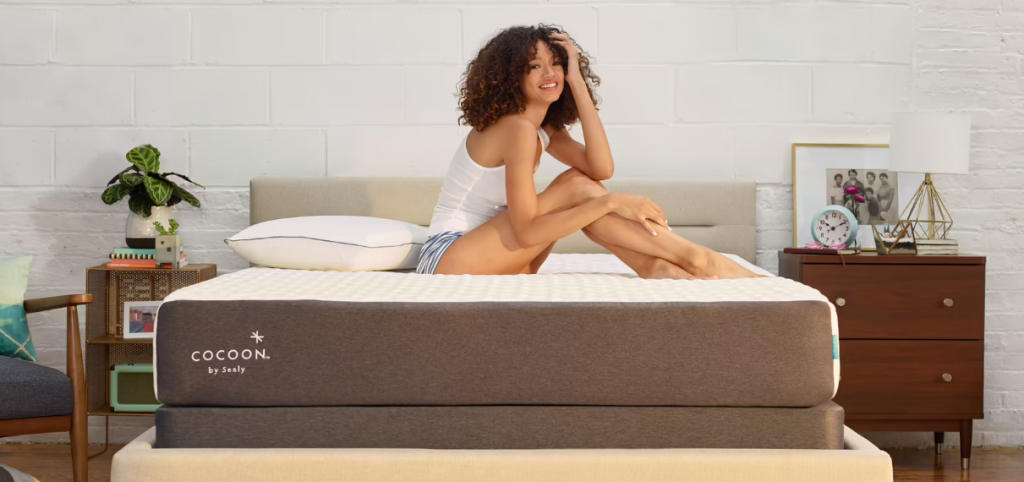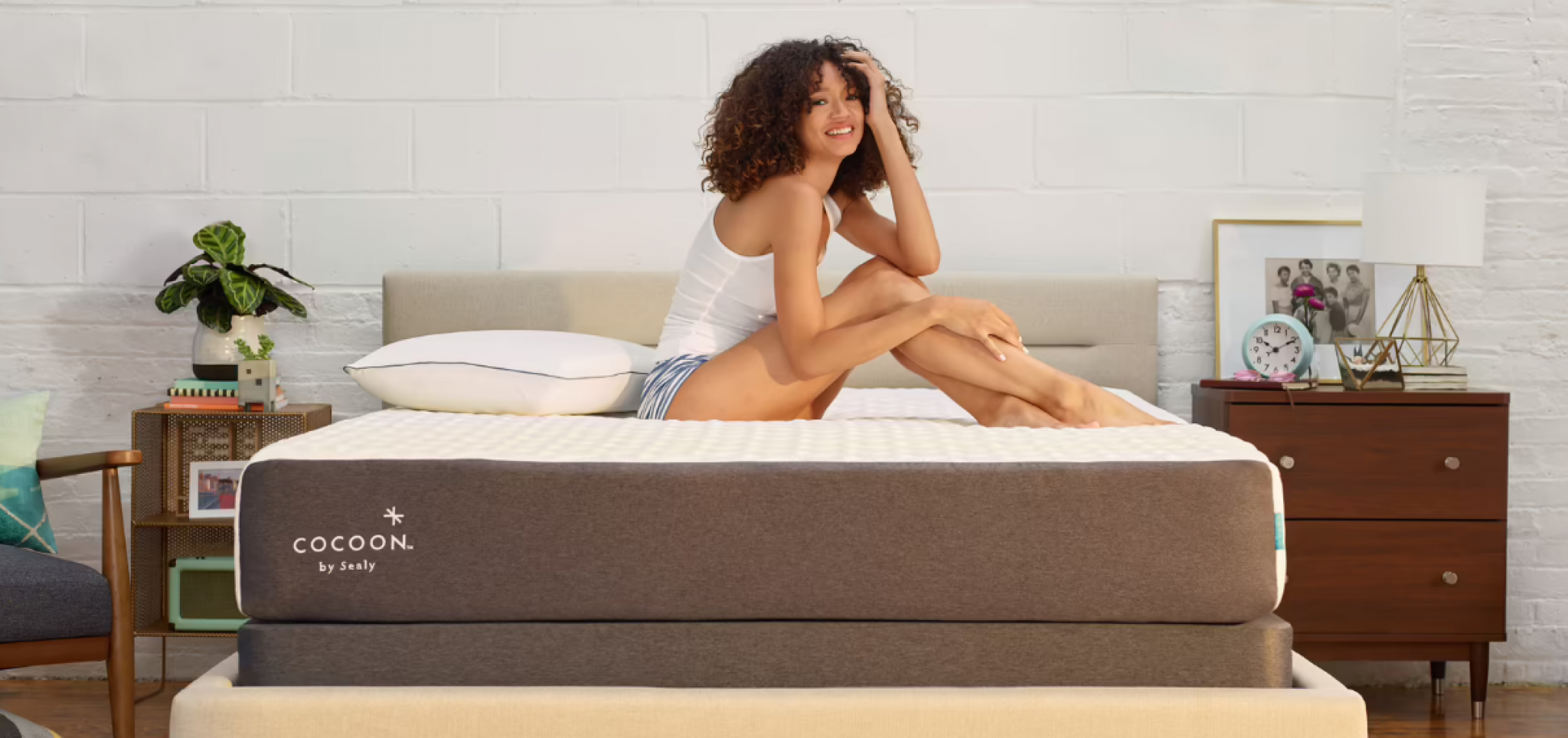 Cocoon Chill by Sealy Chill Memory Foam Mattress is an excellent bed for a reasonable price. Even though this is a lower-end mattress, you still get a good solid sleep. The mattress is firm but not too much. It's tight enough where you don't sink in but not so firm where it feels like you're laying on aboard.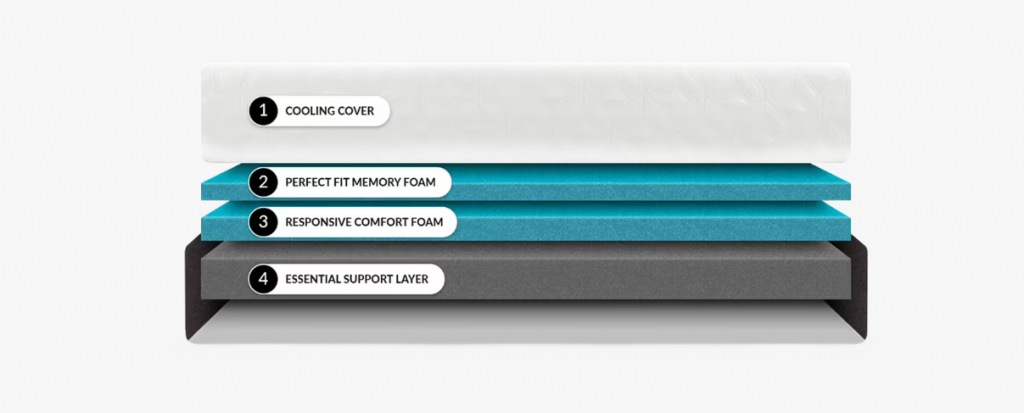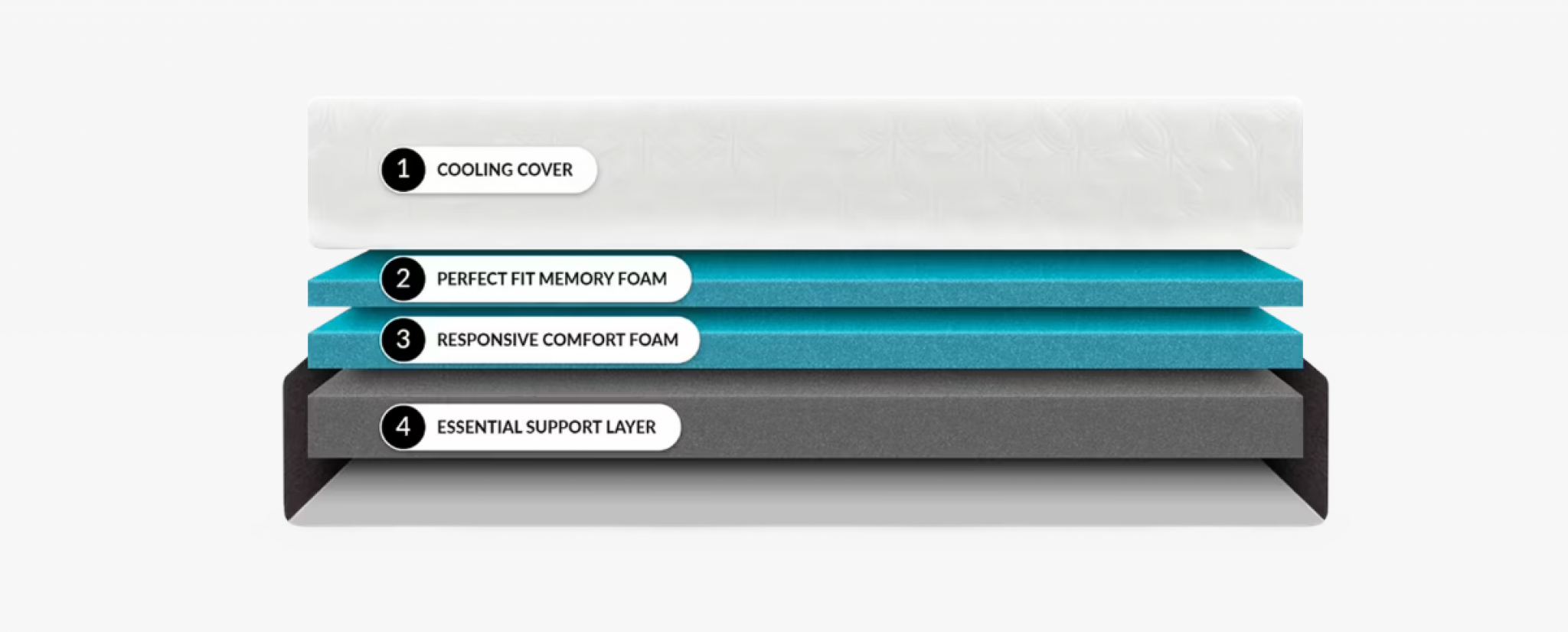 The memory foam layer is high quality and will disperse your body weight across the surface so that you are not sinking into the mattress, which can lead to pressure points and back pain. The thicker memory foam layer on the top will cradle your body in a much more natural way when you wake up.
What I Like:
The Cocoon Chill by Sealy Chill Memory Foam Mattress is a luxury mattress that is sure to provide you with a restful, peaceful night's sleep.
It comes with adjusting to your body's specific curves and the heat produced during the night, which helps to take the edge off.
---
Zoma Mattress
Best for Side and Back Sleeper
As you're shopping for a mattress, you'll notice many different options and claims from other brands, but how can you tell which mattress is right for you? The Zoma mattress has two layers of memory foam that respond to your movements to provide a cool, comfortable night's sleep.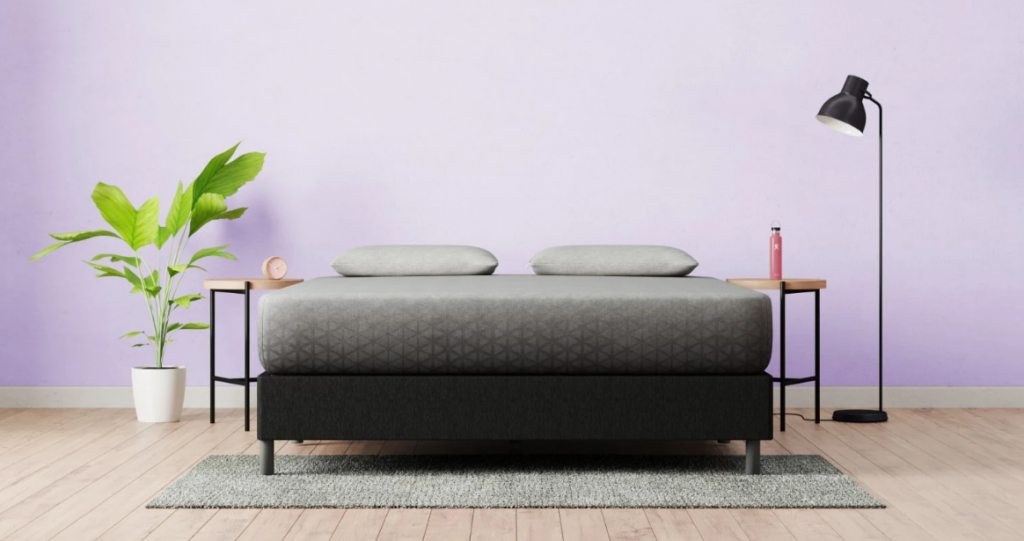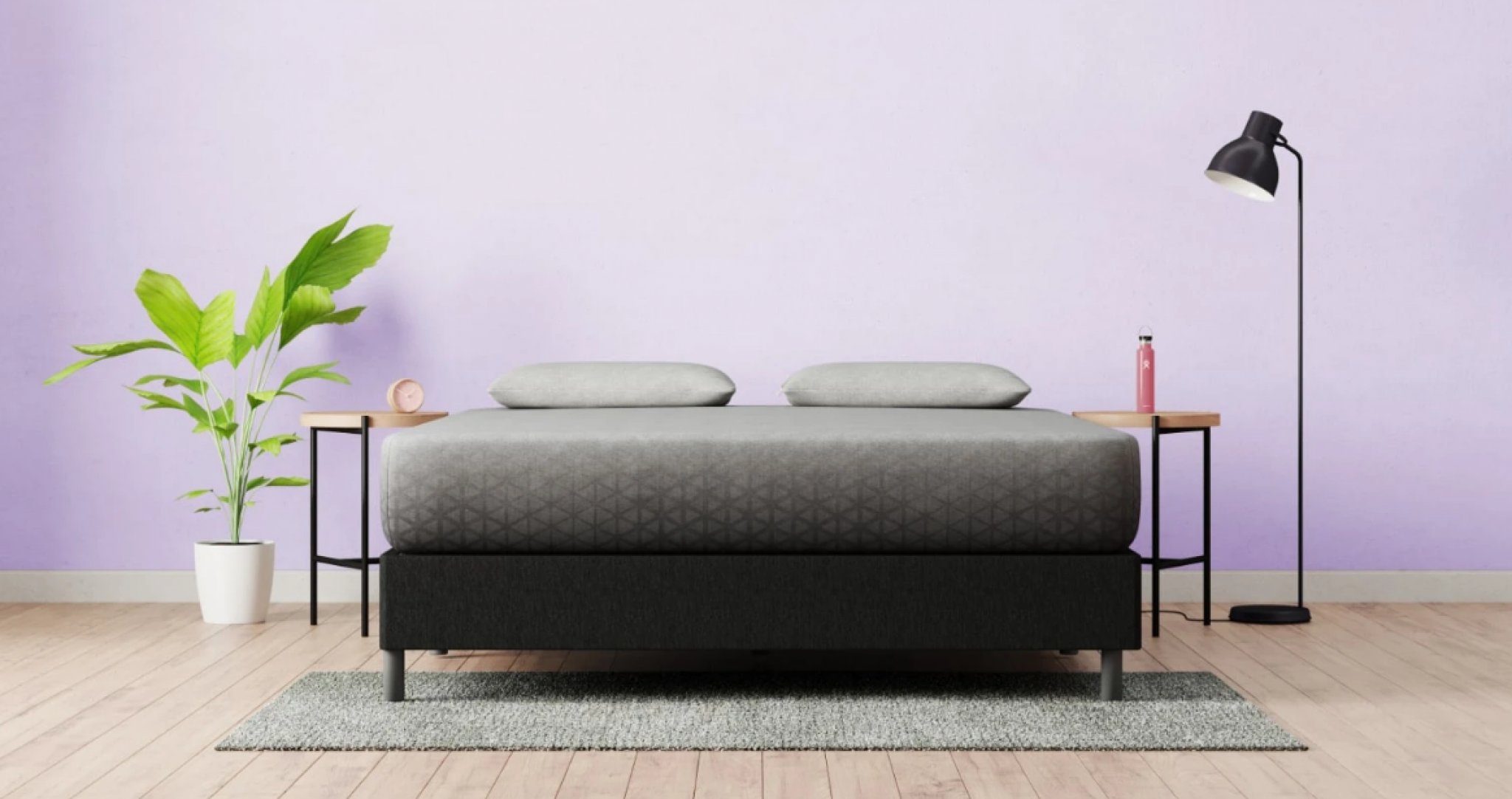 On top of the memory foam is a responsive foam layer that provides a bouncier feel, and the sturdy base layer keeps the mattress from sagging or losing its shape. The Zoma mattress also has a 100-night trial period and a 10-year warranty.


As you know, the right mattress can make all the difference in getting a great night's sleep. If you've been having trouble with pain in your joints or trouble sleeping through the night, a new mattress may be just what you need.
What I Like:
The Zoma Mattress combines three different sleep-inducing technologies to work together and provide your body with the best possible support.
This product is designed to be responsive to your movements, so you don't get that sinking feeling from some mattresses.
The mattress is made of a combination of gel memory foam and cooling technology to wick away heat and keep you cool all night long.
---
Bear Mattress
Best Mattress for Pain Relief
The Bear mattress is a memory foam bed that combines responsive transition foam with high-density support foam for a truly comfortable sleep experience. This orthopedic mattress has an innovative design that incorporates Celliant®, a unique material that helps improve the user's performance. The cover is made with breathable Celliant® fabric, which is designed to wick away moisture, and also helps with temperature regulation.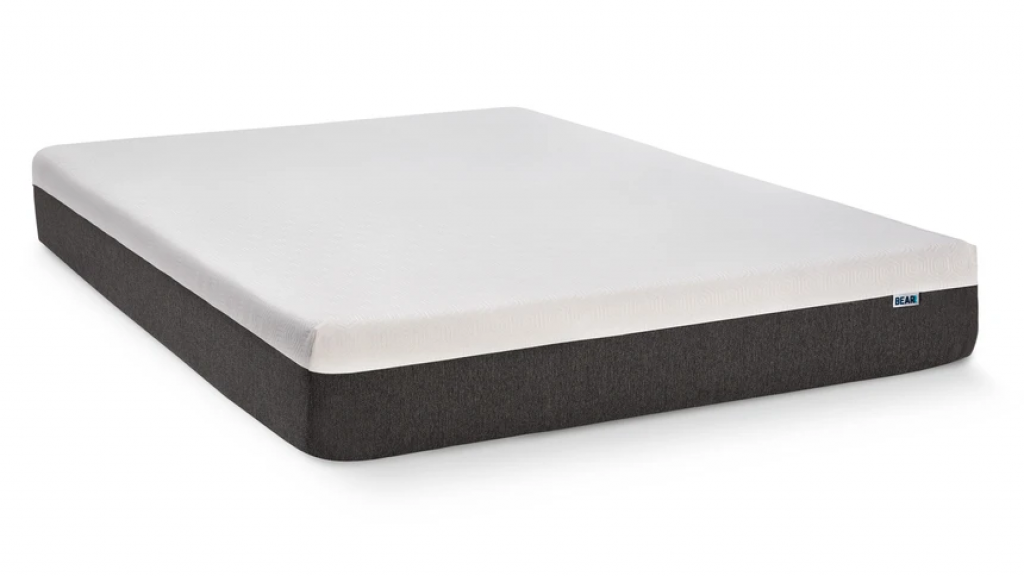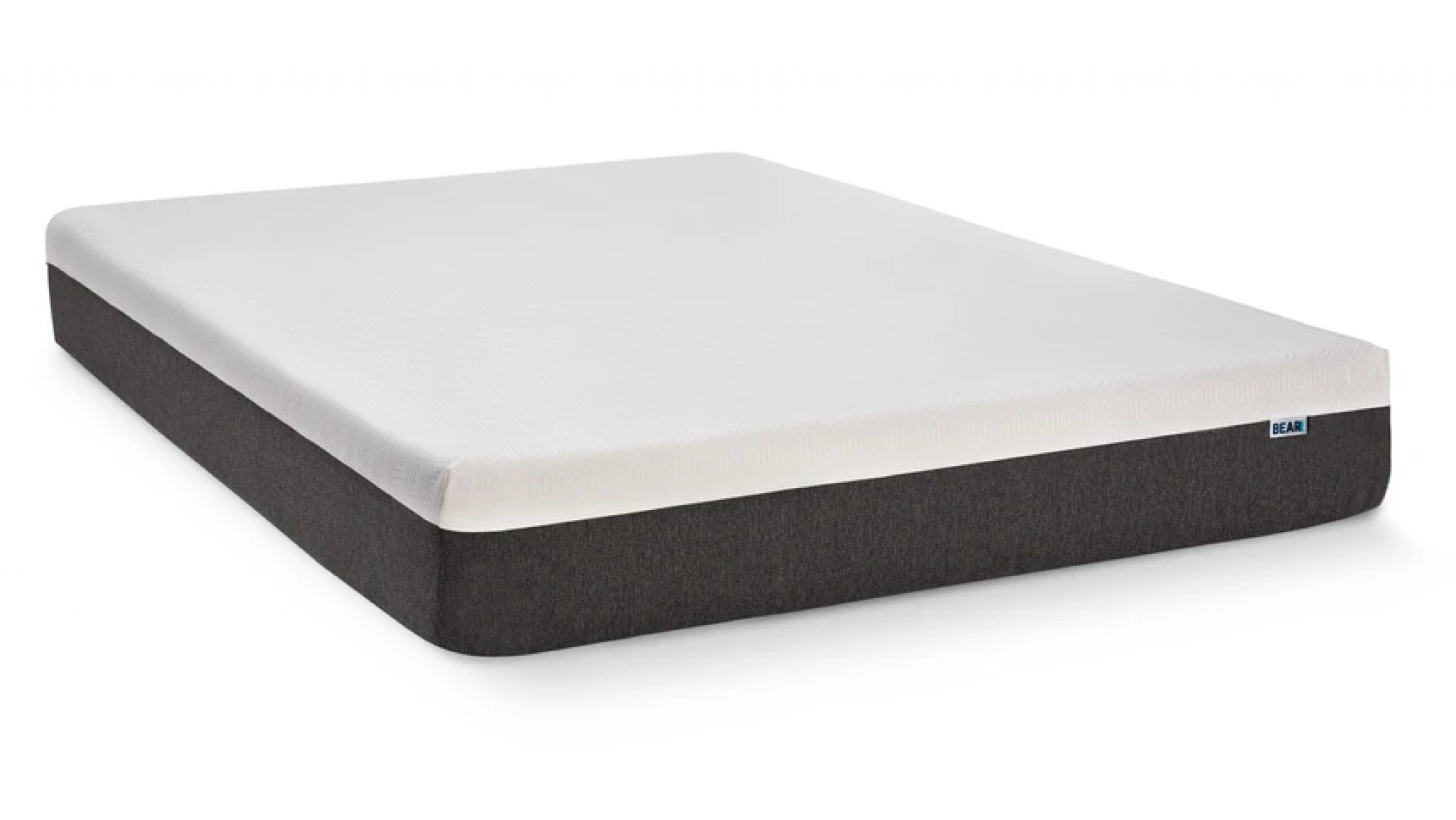 This mattress is for those looking for a durable, high-quality bed that offers pressure relief with balanced support. This mattress is the newest entry into the online mattress market, but it has already received glowing reviews from both customers and experts.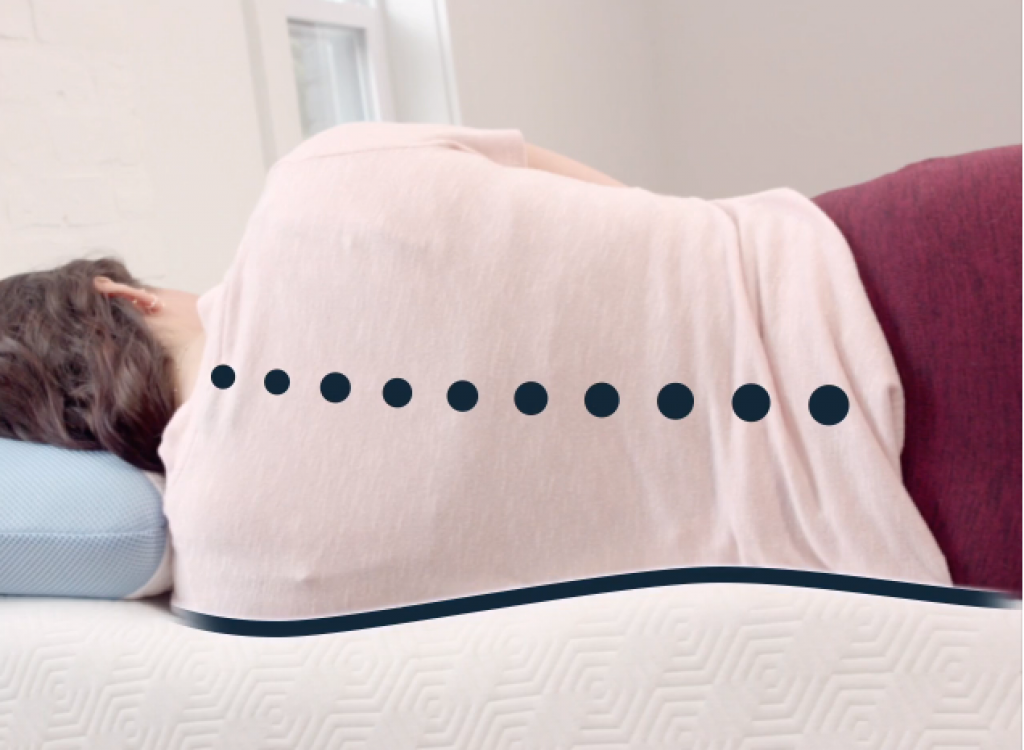 The mattress is made from a combination of soft and firm foams to help you find your ideal level of firmness. The soft top layer of this mattress includes an open cell memory foam designed to provide pressure relief while also helping the mattress stay cool. Below, a transition layer offers a medium level of firmness, making it ideal for side sleepers. Finally, a high-density support core offers medium-firm body support.
What I Like:
The Bear Mattress offers an innovative design that creates a supportive foam layer with a quilted gel foam layer on top of the mattress.
The mattress has a unique cover, and its main benefit is that it helps your body release heat, which is a big deal when it comes to cooling down and sleeping cool.
---
Buyer's Guide
When shopping for a mattress, there is one number that can make or break your buying experience: the price tag. If you are just looking for a bed that will get the job done, you can find a decent one at the box stores for under $500, but we wouldn't recommend spending that little on a bed.
This is because most people shopping for beds are looking for something more under the $1000 price range. This is because you get a better quality mattress that will last longer and is more comfortable.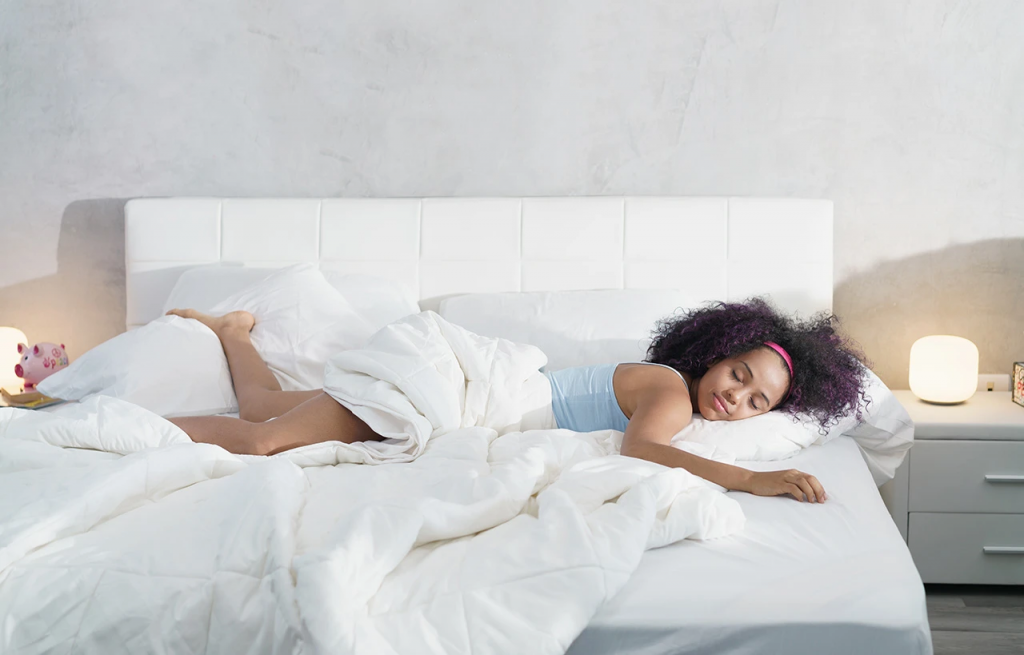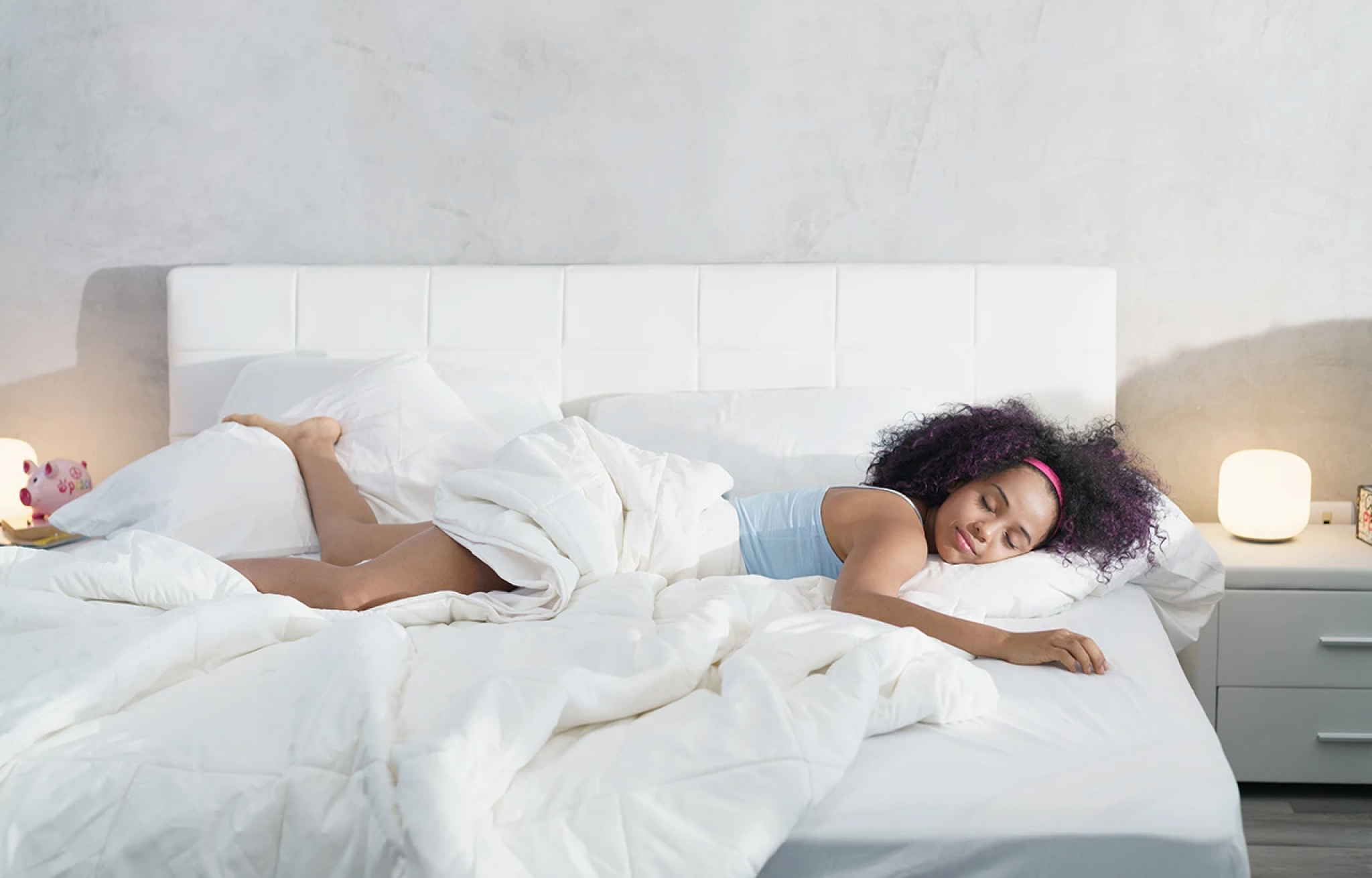 Checking out mattresses can feel like an overwhelming task — there are so many different models on the market, each with its own set of specifications and features. These days, you can even find mattresses that use NASA technology to make you more comfortable while you sleep and others that claim to cure back pain.
But if you've narrowed down your options to mattresses that cost $1,000 or less, it's time to take the next step: pulling out a measuring tape and getting down to business.
---
What Type Of Mattress Can You Get Under $1000?
The world of mattresses can be a confusing one. There are so many different types of mattresses to choose from, each promising to be the best mattress for side sleepers, stomach, back sleepers, or even for people who don't sleep at all. Some are spring mattresses, others use foam, and some use a combination of all two.
Choosing the right mattress for you can be a challenge, especially if you are on a budget. Let's deep into the mattress world and learn what materials are usually used for their production.


Memory Foam
To be sure, memory foam mattresses have been around for years, but for most people, they were still costly investment items that were out of reach. However, in recent years, memory foam mattresses under $1000 have become increasingly popular, with many companies offering various beds for under $1000. Some people are skeptical about these cheaper mattresses' quality, while others set out to find the best one money can buy.
Memory foam is made from polyurethane, so it tends to be more supportive than other products. Beds made of memory foam have medium firmness, pressure relief, and enough motion isolation to provide an excellent sleeping experience.
Latex
Latex has been a popular choice for many mattress buyers for years. The natural material provides superior support, but many latex mattress models can be very pricey. Anyway, you can find these products for under $1000 because latex mattresses are gaining popularity these days as more people are discovering the benefits of this material. Latex is known to be one of the most comfortable materials used. This is due to the elastic and soft nature of the latex. Moreover, it is hypoallergenic, doesn't contain harmful ingredients, and has no odors.
Innerspring
One of the most common choices for consumers is an innerspring mattress. Innerspring mattresses come in a wide range of models and prices, but innerspring mattresses under $1000 offer a good compromise between quality and price.
When you are looking for an innerspring mattress for your home, the essential thing to think about is the number of coils it has. The more coils it has, the more support it will provide you and the longer it will last. More coils also mean that you will have more options when it comes to the firmness of your bed. There is no set rule for how many coils a mattress should have, but generally, anything under 1000 is considered low, and anything over 5000 is considered high.
Hybrid
Hybrid mattresses are the perfect solution for those in between two popular mattress types: memory foam and innerspring. They're the best of both worlds. Unlike standard memory foam mattresses, hybrid mattresses use an innerspring core and memory foam topmost layer. This gives you the firmness of innerspring and the pressure-relieving comfort of memory foam. There're also many products on the market in your price range.
---
What To Consider While Shopping For Mattress Under $1000
When you are looking to change your old or worn-out mattress, you may find it challenging to purchase a new one if you do not have a budget in mind. There are several different types of mattresses available in the market, but not all can be found for under $1000. Though you may find a few options, it is important to make sure that you do not compromise on the mattress's quality. There're some things to consider while shopping for the best mattress under $1000.
Mattress Materials
The type of material used in a mattress under $1000 is paramount to creating a great night's sleep. The best materials are those that provide support and comfort. Some of the best materials are latex, memory foam, and gel foam. These materials are very different from one other, but all are comfortable and supportive.
Sleeping Position
If you plan on getting a mattress under $1000, you might be wondering what sleeping position you should get. While the "right" sleeping position will depend on your weight and build, there are a few general guidelines that can help. Most mattresses are designed in a way to cradle your head and neck: a standard mattress will have a low edge, and a pillow top will de-emphasize that. So, if you are a side sleeper, go for a mattress with a pillow top, and if you sleep on your back, you should consider a firmer mattress.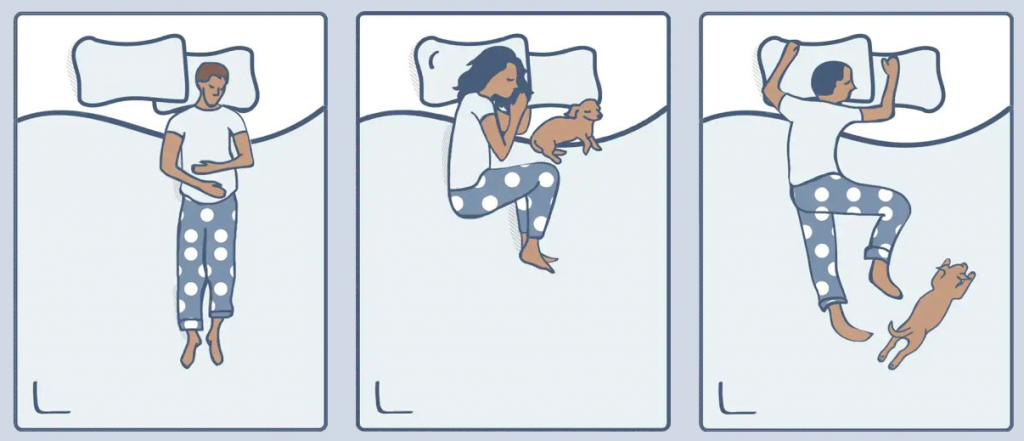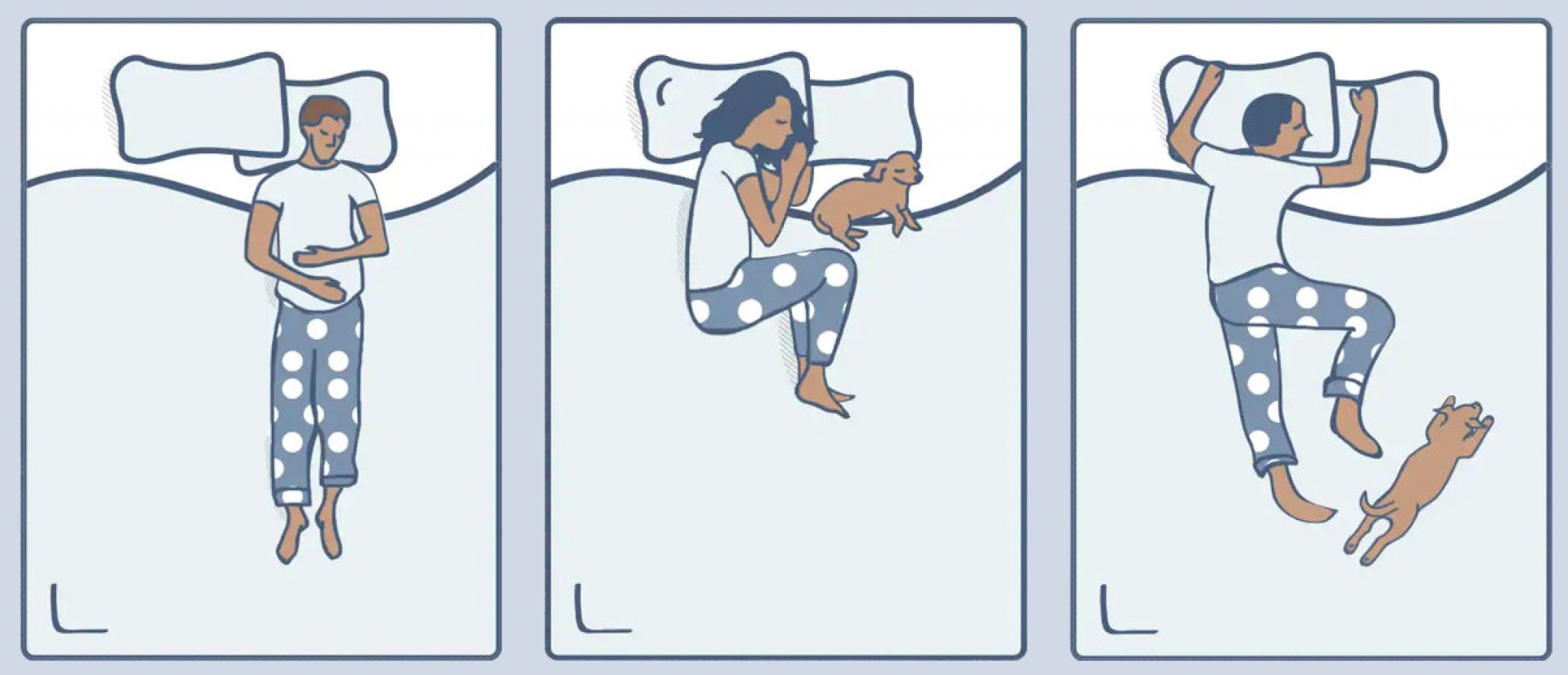 Firmness
The mattress's firmness under $1000 is a hot topic of discussion, and it should not be overlooked. It is important for you to understand how the mattress's firmness impacts the rest of your life.


The type of firmness of the mattress under $1000 that you like is unique to you personally. You will need to consider how much support you want, as well as how you sleep. The most common firmness of the affordable beds is medium.
Motion Isolation
While it's true that it's nearly impossible to eliminate motion transfer, it's possible to achieve the next best thing by choosing a mattress with top-notch motion isolation. That's because stiff layers of high-density foam and gel can isolate motion transfer, minimizing disturbance for sleeping partners. This is especially important for couples who need to pick a mattress to help them sleep well and happily.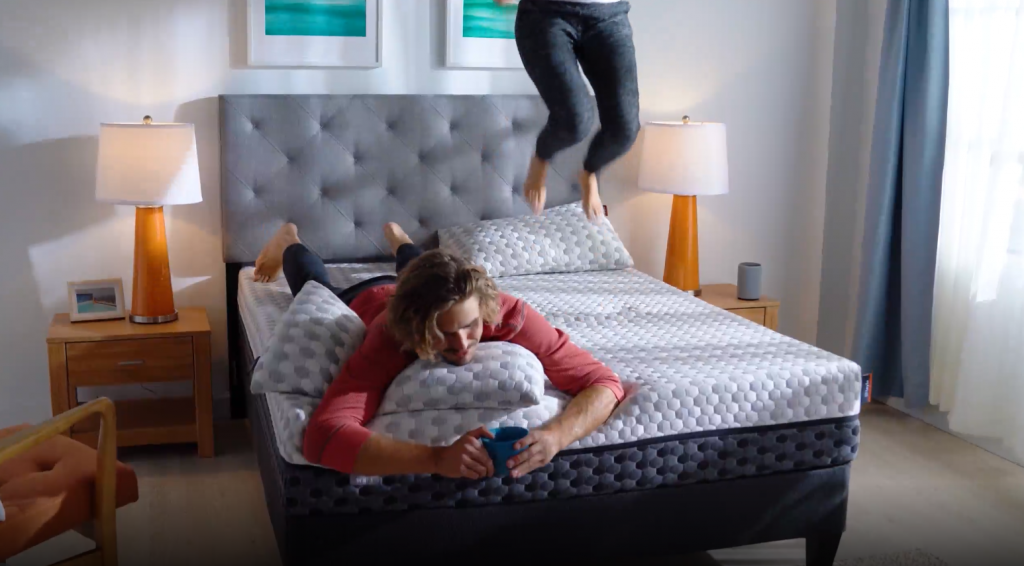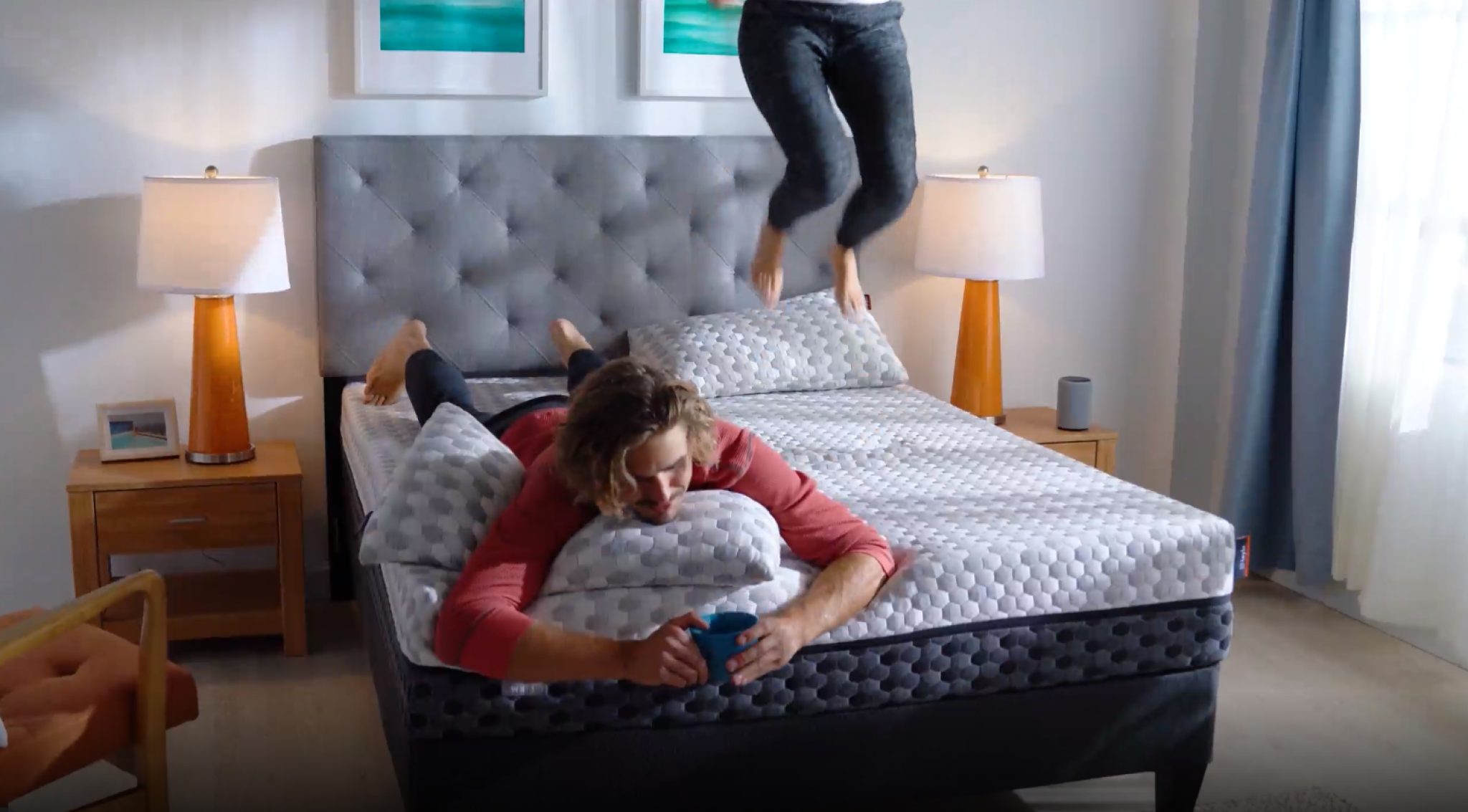 Edge Support
Mattress edge support is important for anyone that needs to get up and down from the bed without falling off. While edge support isn't the only thing that makes a good mattress. The edge support on mattresses under $1000 is by far the most lacking. This is because, under $1000, mattresses are generally made with cheaper materials. Under $1000, mattresses will also be less firm, so this can factor into edge support. Still, some mattresses under $1000 offer above-average edge support.
Durability And Lifespan
A mattress's lifespan, including how long it will last, can vary widely based on what kind of bed you buy. In the world of mattresses, there are generally three primary levels of quality: low-quality, medium quality, and high-quality. When it comes to lifespan, high-quality mattresses tend to last the longest.
That's because high-quality mattresses use more expensive materials, like higher quality foams and more durable springs, and are made to better standards, with thicker layers, more even support, stronger stitching, and so on.
---
FAQ
What are the benefits of a firm mattress under $1000? 
A firm mattress under $1000 can provide excellent support for your body and help reduce pressure points in areas such as the shoulders and hips. It can also provide good spinal alignment and motion isolation.
Will a firm mattress under $1000 be more durable?
In general, a firmer mattress will be more durable than a softer mattress, but this is also highly dependent on the quality of materials and construction of the mattress. 
Is a firm mattress under $1000 suitable for all sleeping positions?
A firm mattress can be suitable for all sleeping positions, but it tends to be particularly beneficial for back and stomach sleepers. Side sleepers may find the firmness to be too intense, and may benefit more from a medium-firm mattress.
What materials should I look for in a mattress under $1000?
You should look for high-quality materials such as memory foam, gel memory foam, and latex foam in order to ensure the maximum level of comfort and durability.
How do I determine the best firmness for me?
The best firmness will depend on your sleeping style, body type, and preferences. Generally, it is recommended to lie down on the mattress for a few minutes to see how it feels.
Are there adjustable firmness settings for a firm mattress under $1000?
Adjustable firmness settings are available on some mattresses, but this feature is typically only found on higher-end models that generally cost more than $1000.
How often should I replace a mattress under $1000?
It is recommended to replace a mattress every 8-10 years, but depending on the quality of the mattress and how you care for it, it may last longer.
Is a mattress under $1000 better for people with back pain?
Mattresses can provide excellent support and help to reduce back pain, but an overly firm mattress can also cause discomfort, so it's important to find the right balance.
Is a mattress under $1000 better for people with shoulder pain?
A mattress can help reduce shoulder pain by providing support to the shoulder and neck; however, it is important to take into account the other body parts, such as the hips and lower back as well.
Which type of mattress is better for a firm mattress under $1000, memory foam or latex?
The type of mattress that is best for you will depend on your individual needs and preferences. Both memory foam and latex can be beneficial in providing a firmer surface, but memory foam is generally better for providing pressure relief and body contouring.
What is the best mattress topper for a mattress under $1000?
The best mattress topper for a mattress under $1000 depends on your individual needs and preferences. A memory foam topper is generally the best option for providing more comfort and cushioning, while a latex topper can provide additional support.
Do firm mattresses under $1000 require additional support?
Firm mattresses usually do not require additional support, but this can depend on the weight and size of the sleeper. People who are heavier may benefit from a mattress topper or mattress pad for added support.
How much should I expect to pay for a firm mattress under $1000?
That depends on the size and quality of the mattress, but in general, you can expect to pay between $500 and $1000 for a good-quality mattress.
Are mattresses under $1000 available in different sizes?
Yes, most mattresses come in a variety of sizes, including twin, full, queen, king, and California king.
Is the trial period the same for firm mattresses under $1000?
Yes, most companies offer a trial period that typically lasts between 30-90 days. During this period, you can try out the mattress and return it if you are unsatisfied without paying any additional costs.
---
The Bottom Line
So you have finally arrived at the last page in this long but hopefully helpful mattress under a $1000 buyer's guide. If you are anything like me, you have probably found the best mattress under $1000 that fits your needs, and you are ready to order it. If not, then you have numerous tips about what to consider while choosing the best mattress under $1000 for your home.