A lot of people suffer from back or neck pain, and it can be tough to get a good night's sleep. Fortunately, there are mattresses designed specifically for those people! But it can be challenging to choose the best one for your comfortable sleep. We have created this guide to help you find the best mattress for back and neck pain based on your needs.
---
Top 5 Mattresses For Back And Neck Pain
Get $750 off
The mattress is designed to keep you at an optimal temperature for excellent sleep comfort.

Mattress made with CertiPUR-US™ foam technology.

Hypoallergenic cover is designed to prevent the buildup of dust mites and dust in the mattress.
Trial period: 101-Night Sleep Trial

Warranty: Lifetime Warranty

Shipping:
Ships Free In 2 – 5 Business Days

Firmness:
5-7/10

Price range: $$$$$

Type: Hybrid
We recommend this mattress for the following sleepers:
Get $750 off
---
Best Mattress For Back And Neck Pain Reviews
Puffy Lux Mattress
Best Overall
The Puffy Lux Mattress is a luxury hybrid memory foam mattress that contours to your body and provides support where you need it most. The deeply contoured design and supportive coils keep you from sliding all over the place during sleep. It offers temperature control adjustments for back pain and uses an innovative six-layer sleep system for more comfortable rest.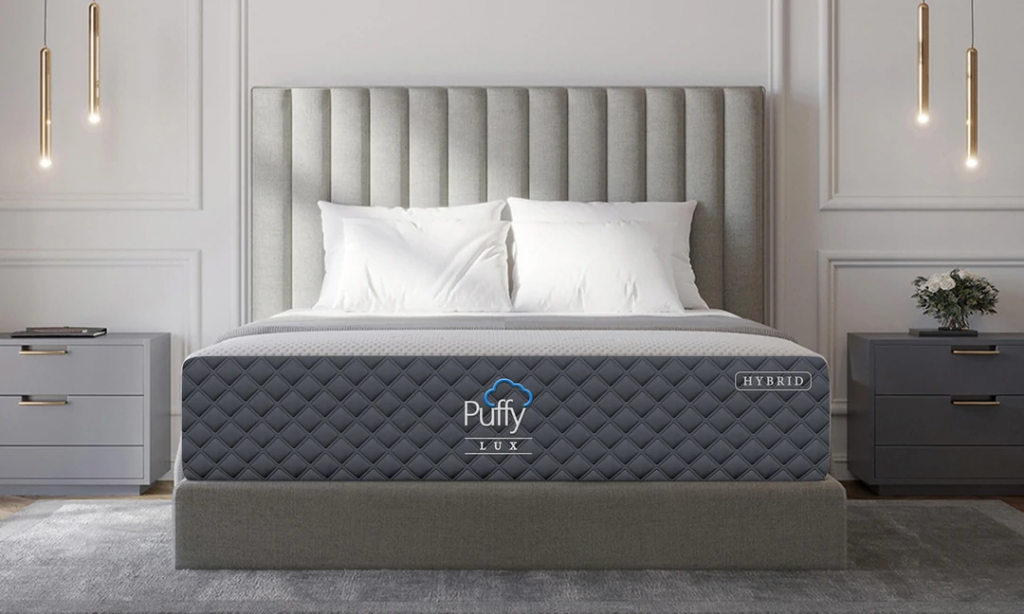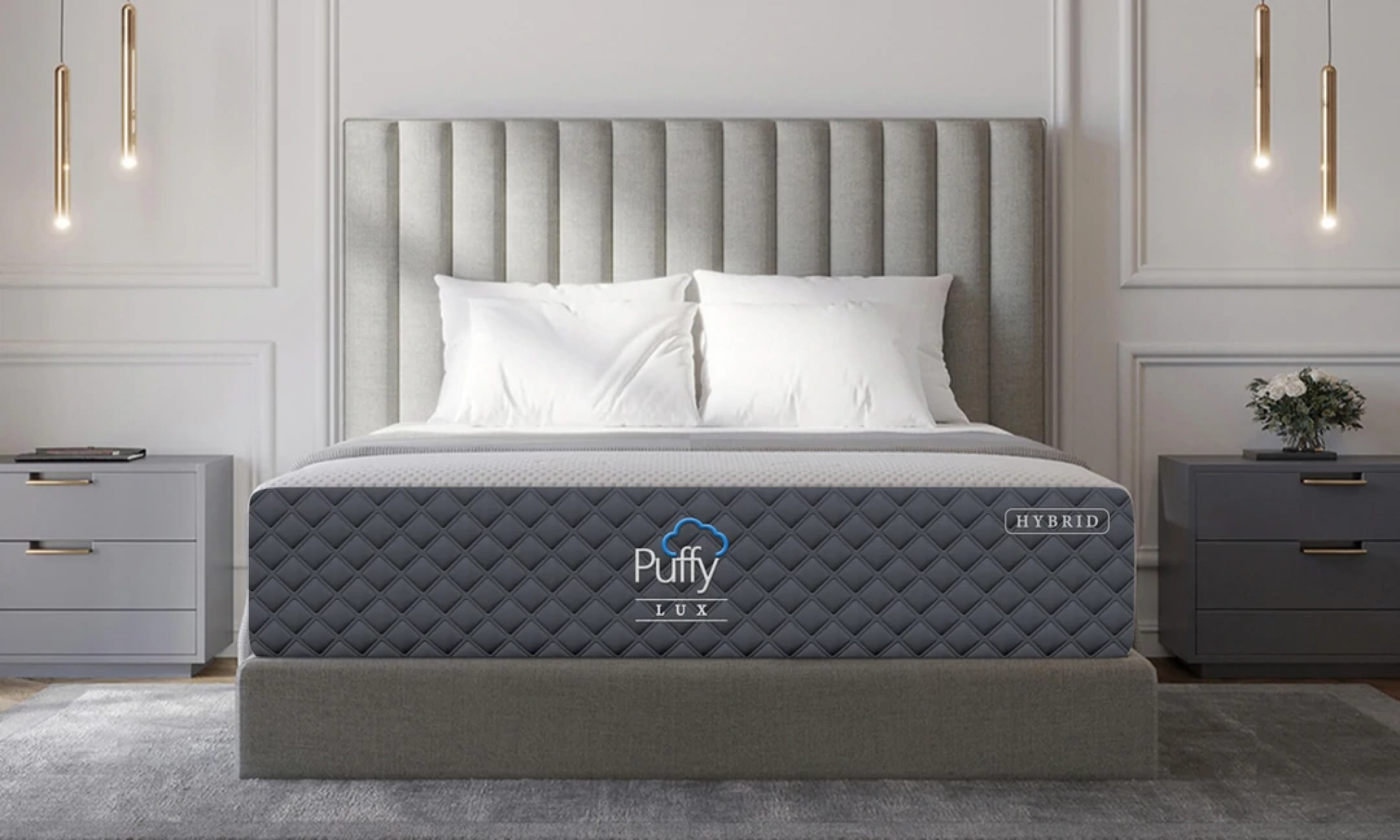 The mattress is made using CertiPUR-US foams and contains no heavy metals, ozone depleters, PBDEs, phthalates, or toxic flame retardants. The foam is durable and will last a long time without sagging. It also comes with a lifetime warranty and a 101-night sleep trial.
With the unique design of the Puffy Lux Mattress, you'll instantly feel like you are sleeping on cloud nine. The foams conform to your body comfortably, providing support where needed and distributing pressure evenly if you experience pain in certain areas. The design of the mattress also prevents you from moving around in your sleep, ensuring that you get a good night's rest.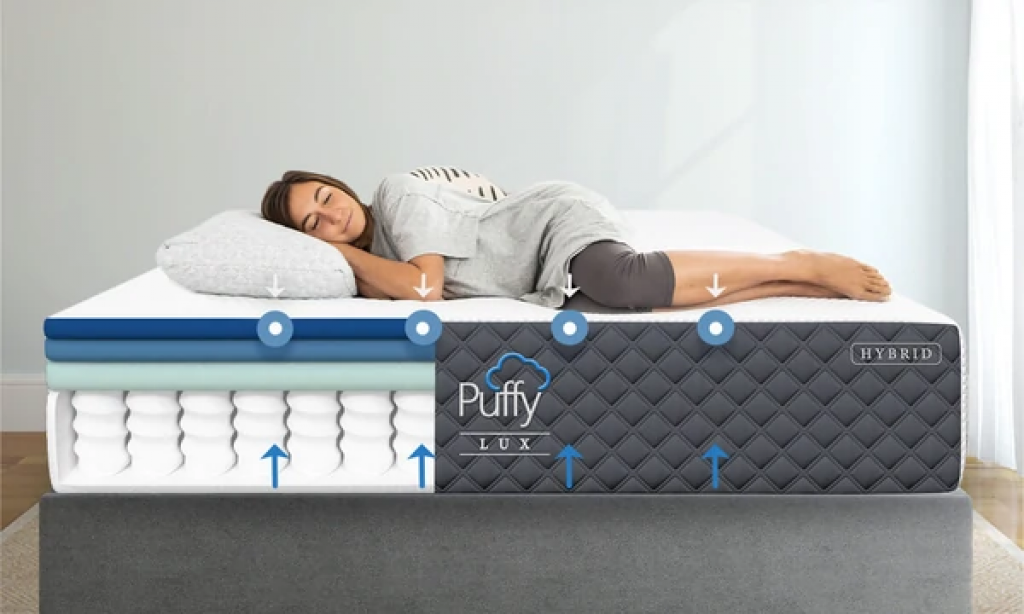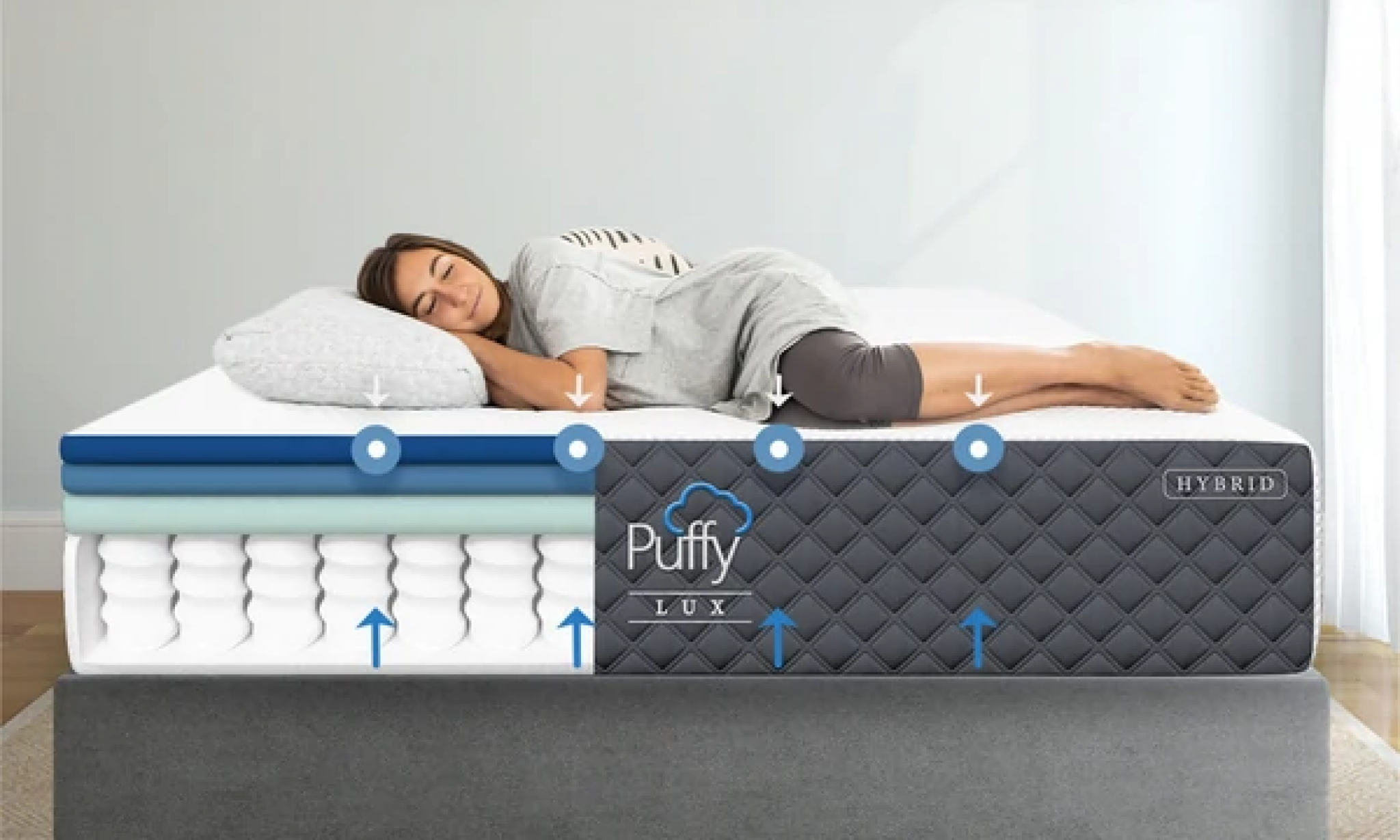 The specially designed coil system and carefully selected foams provide support where needed. As opposed to other mattresses that come with memory foam, the Puffy Lux offers ergonomic support and evenly distributes pressure throughout the bed.
The coils give the mattress extra stability, a sturdy feel and help improve circulation. They are also specially designed to conform to your body while supporting pressure points to keep them from pressing against it.
With many mattresses, especially those with memory foam, as you lay down on them, they start to sink in. If you're looking for a mattress that will feel firm and offer support all night long, the Lux mattress is your best bet. The depth of the bed provides enough material to support your body properly throughout the night.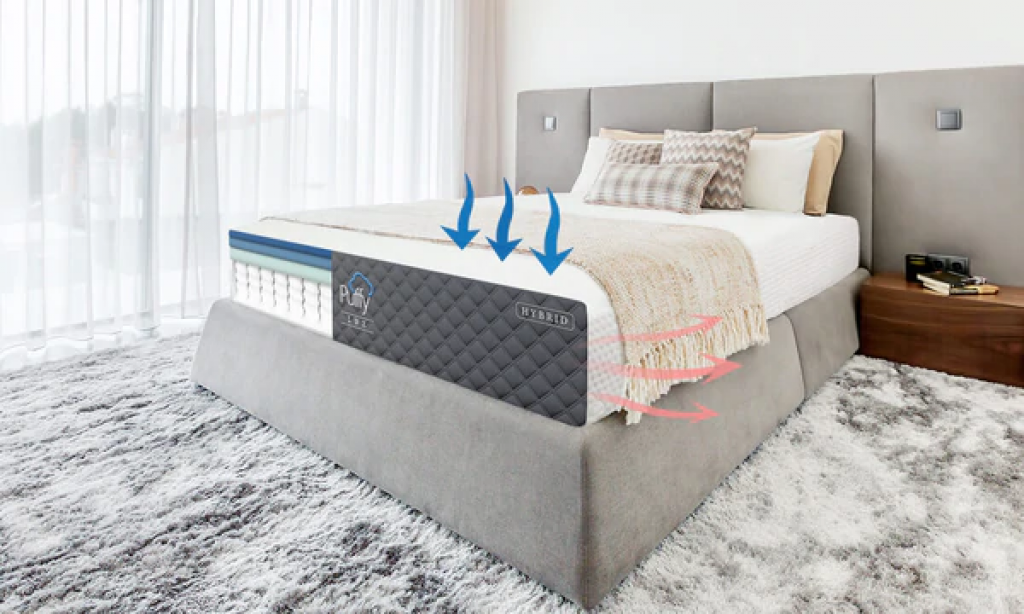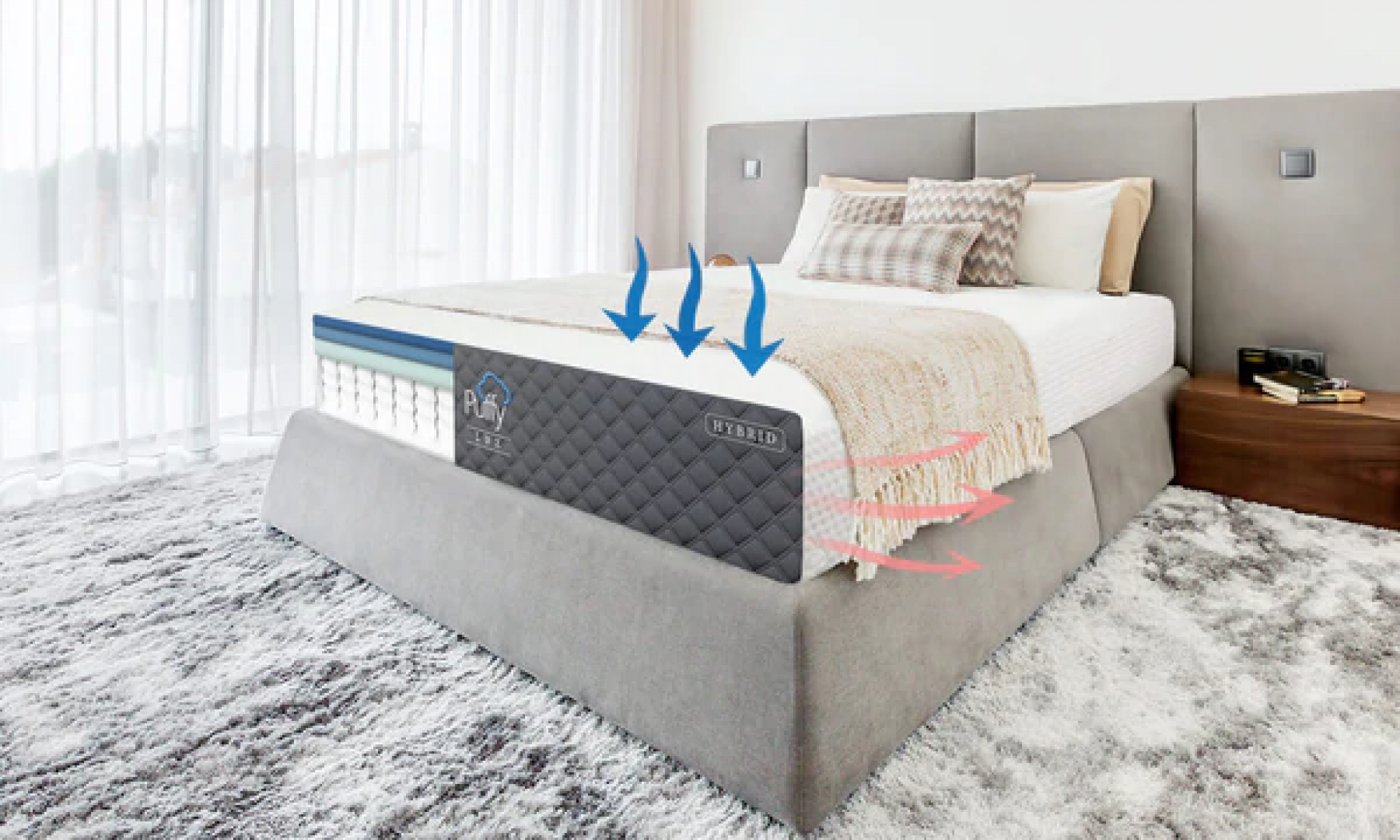 One of the people's biggest complaints about memory foam mattresses is how hot they can get while sleeping on them. The Lux mattress uses an open-cell technology that prevents heat buildup, keeping you and your partner comfortable while sleeping together.
What I Like
A contoured, individually shaped bed is best for your body and relieves back and neck pain.
Mattress made with CertiPUR-US™ foam technology.
The Puffy Lux Mattress can help ease back and joint pain.
It has a lifetime warranty and a 100-night sleep trial.
---
GhostBed Classic Mattress
Best Luxury
This mattress is a classic choice for the best sleep of your life. Designed to provide supportive comfort, GhostBed will soothe back pain and give you a comfortable restorative sleep.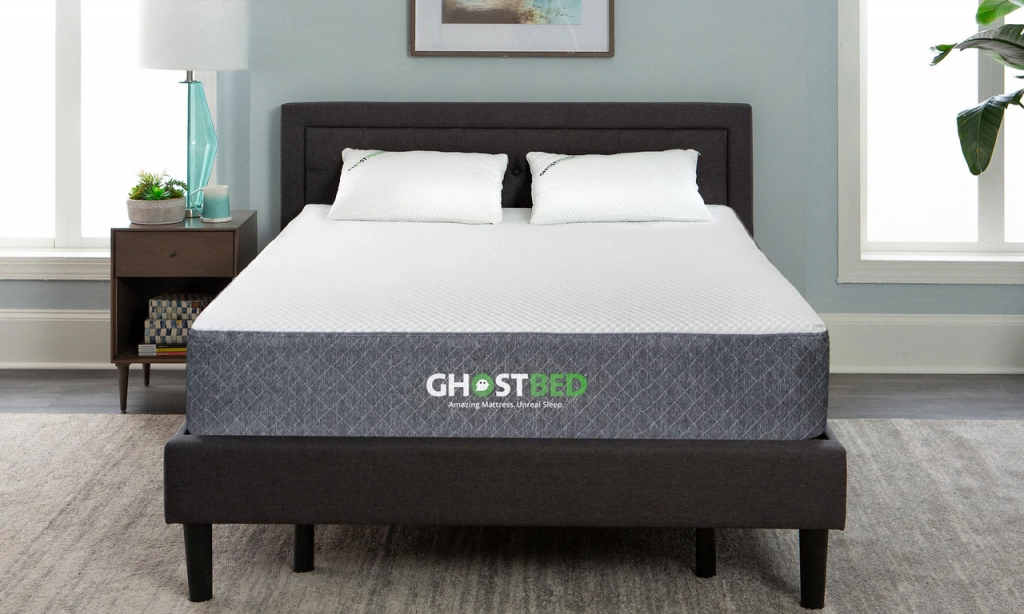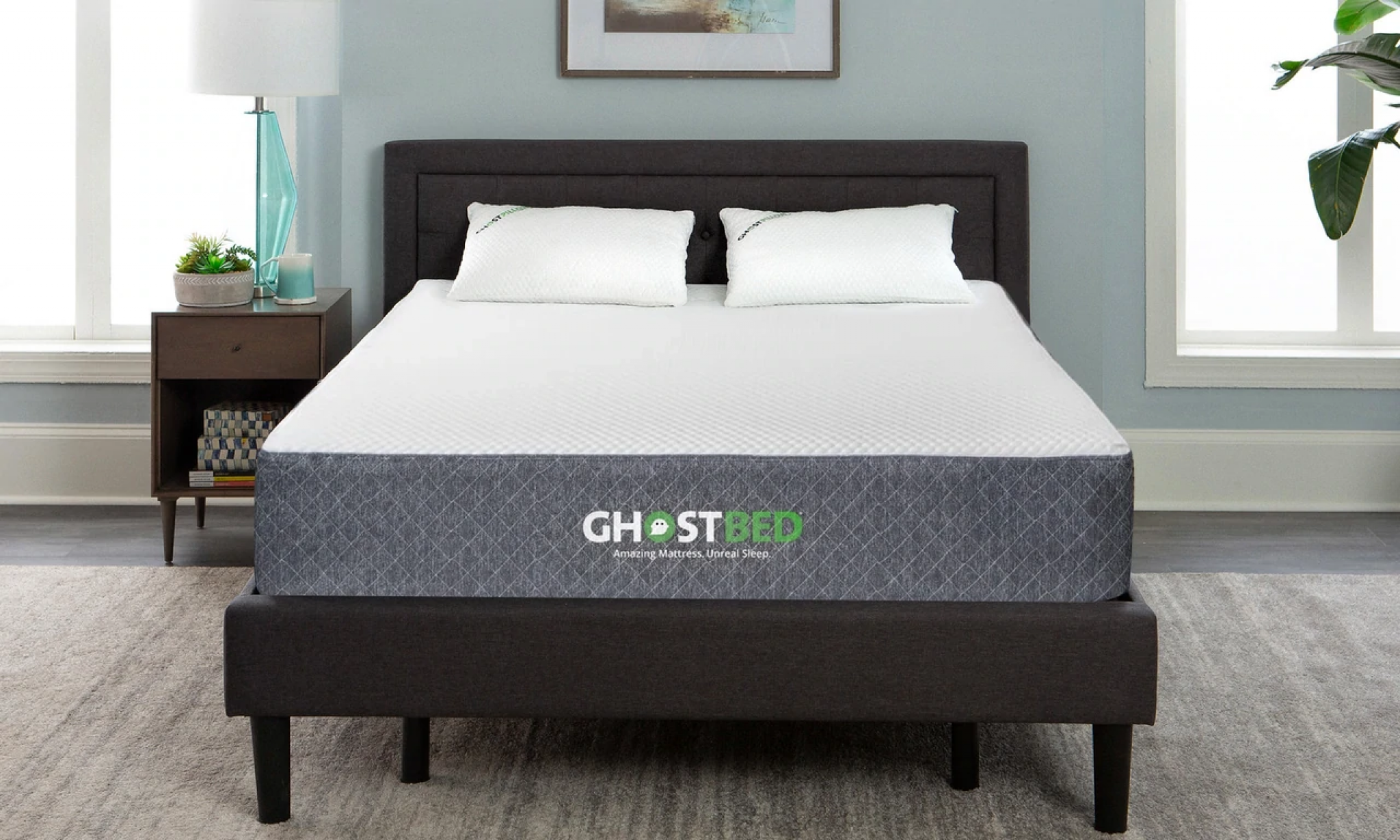 Anytime you need a refreshing night of deep sleep, this is your go-to mattress. The high-quality memory foam layers on top of an aerated latex base offer stretch-zone pressure relief and responsiveness that reduces pressure points on hips and shoulders while supporting the natural curvature of your spine.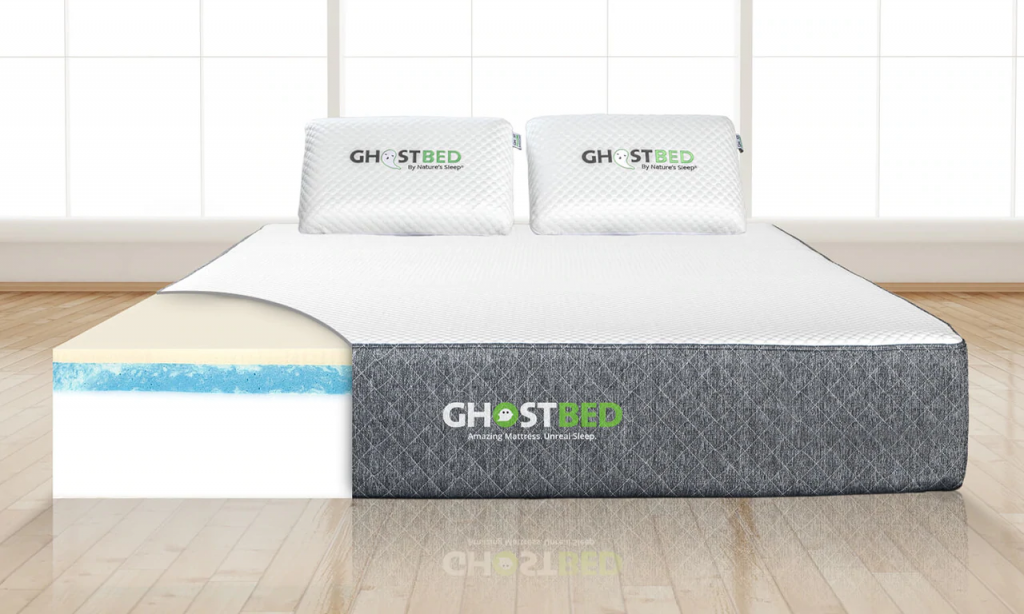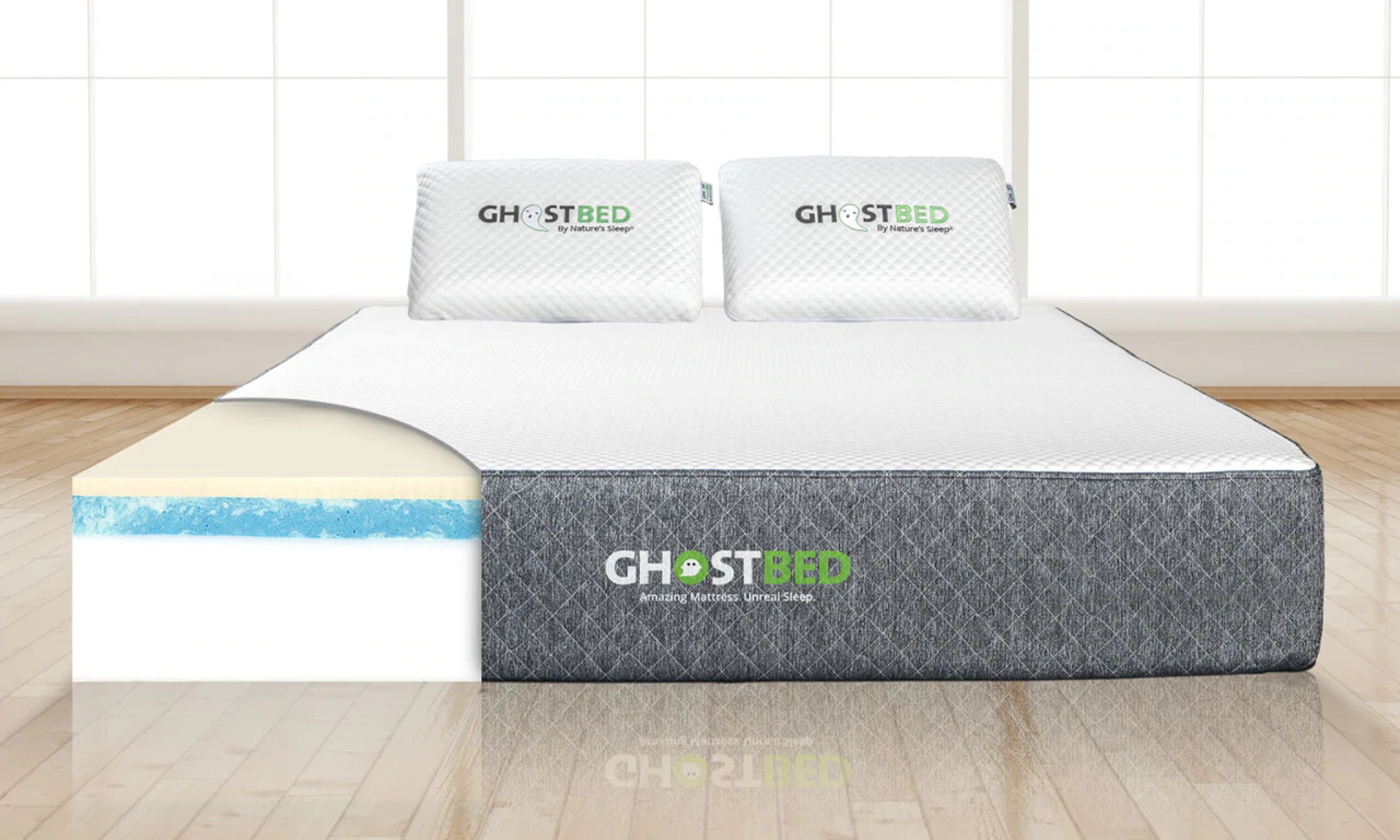 This firm mattress also relieves stiffness with its contouring design that eliminates tossing and turning at night to keep the sleeper from sinking into those all too common "sinking" mattresses with too much give or sinkage. Experiencing near-perfect mattress comfort is an excellent way to sleep in peace and wake up refreshed.


The foam mattress is available in the following sizes: Twin, Twin XL, Full, Queen, King, and California King. The medium-firm option has ample levels of support to keep your spine aligned without feeling stiff or sinking too far into the mattress. If you want something slightly softer that will still offer body contouring support and pressure relief for comfort all night long, choose a plush option.
In addition, this mattress provides a 101-night sleep trial and a 20-year warranty to choose one with no worry.
What I Like
It is comfortable and cool, all sides are compressed due to the molding process.
GhostBed mattress gives great energy, spirit, and health.
GhostBed Classic mattress provides you with a memory foam feel when you lay down and softness when you wake up!
The product comes with a 20-year warranty and a 101-night sleep trial for your comfort.
---
The WinkBed Luxury Hybrid Mattress
Best Hybrid
The WinkBed Luxury Hybrid Mattress is the one-of-a-kind luxury mattress that merges both innerspring and foam technologies to provide deep and comfortable support without ever "bottom out" (hitting a firm surface where sleepers sleep). The Winkbed features a Euro-pillow top with gel-infused foams, designed for those who sleep hot, and has an extra edge that prevents sagging.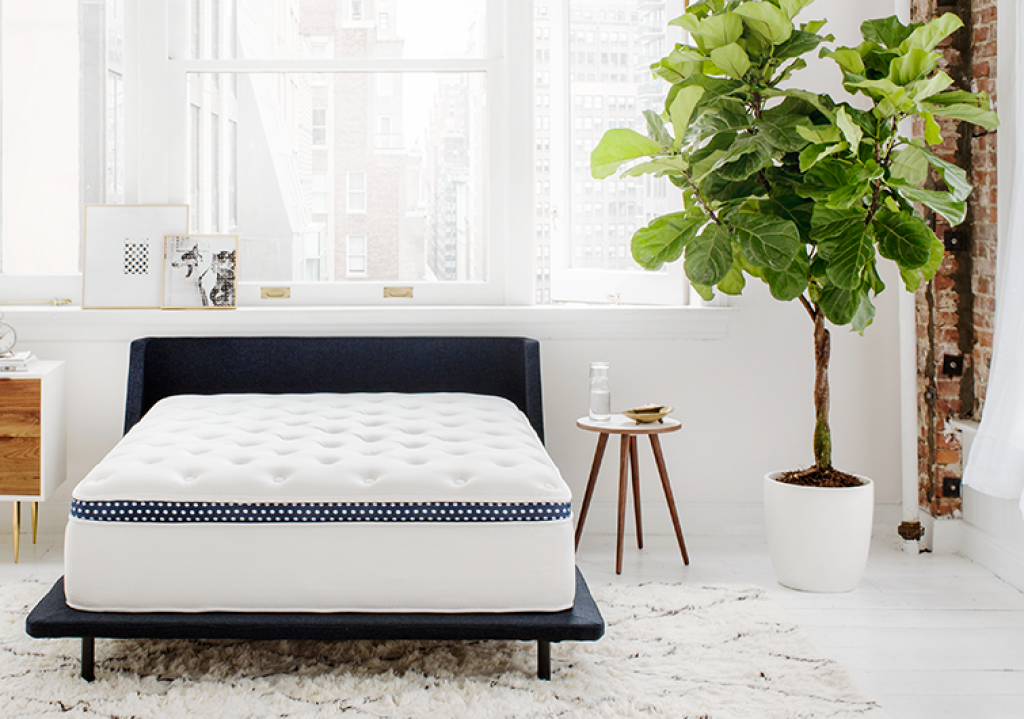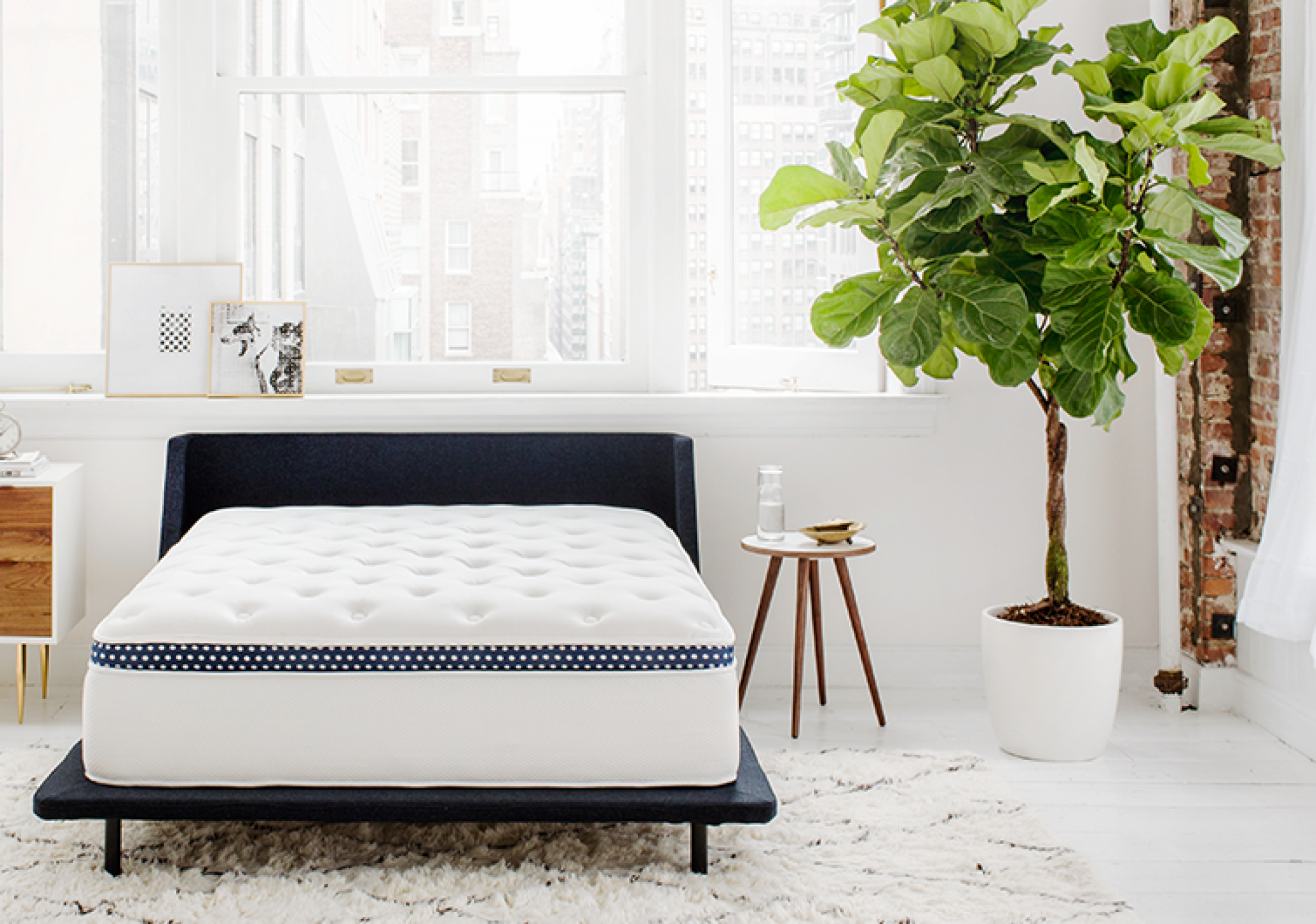 This mattress is also made with 100% natural Tencel® fabric on the cover, promoting air circulation while wicking away moisture for a good night's sleep. The Winkbed is an ideal mattress for all sleepers who need deep and comfortable support, regardless of any sleeping position.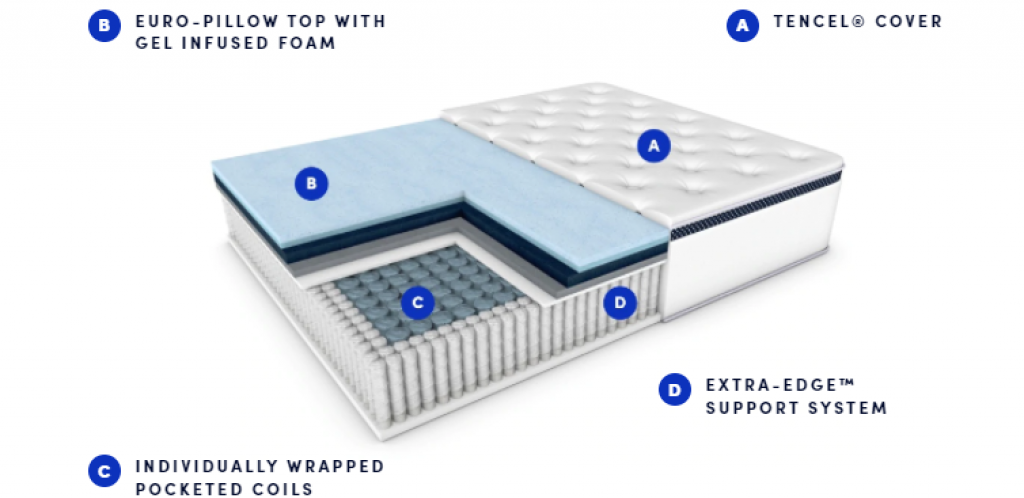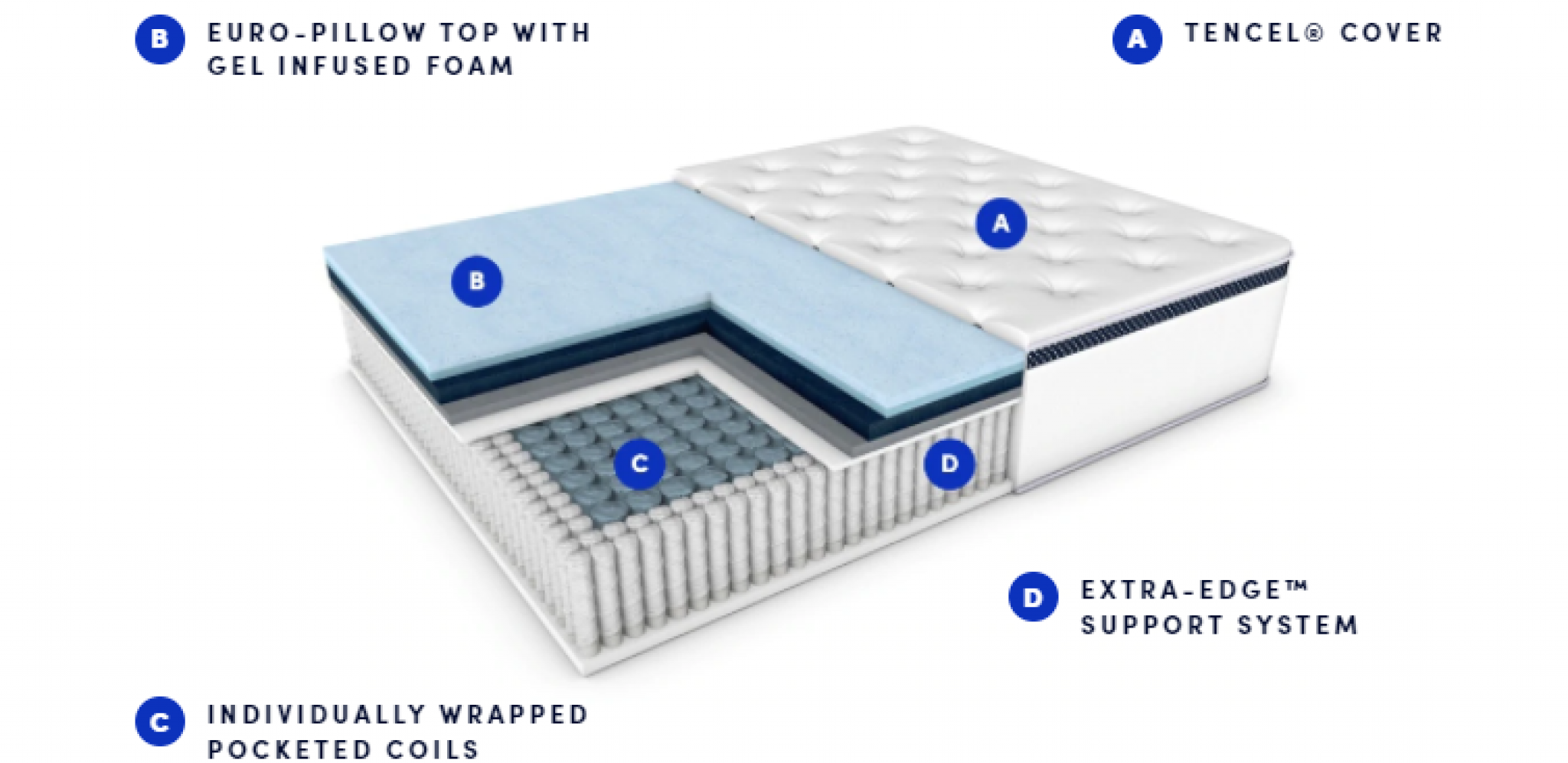 While Comfort and Support are the pillars of the WinkBed, it is also made with your Sleep Experience in mind. The WinkBed features a SleepCalm™ motion isolation system that absorbs vibrations and isolates movement between sleep partners. The mattress also has a patented airflow management system that provides air circulation to help keep sleepers cool at night.
What I Like
Good overall appearance.
Unique innerspring units may contribute to extra-deep mattress depth.
The extra edge seems very well designed, preventing the mattress from sagging when put on a hard surface.
The cover is made with 100% natural Tencel® fabric. This fabric is made from cotton and rayon fibers woven together to provide optimal breathability and air circulation for high levels of sleep comfort.
The mattress comes with a lifetime guarantee.
---
The Nectar Memory Foam Mattress
Best Value
The Nectar Memory Foam Mattress is a 12" high-density foam mattress designed to align with your body and provide ultimate back and neck pain relief. It has a cool surface that allows maximum airflow, yet it still provides the necessary pressure relief from your joints.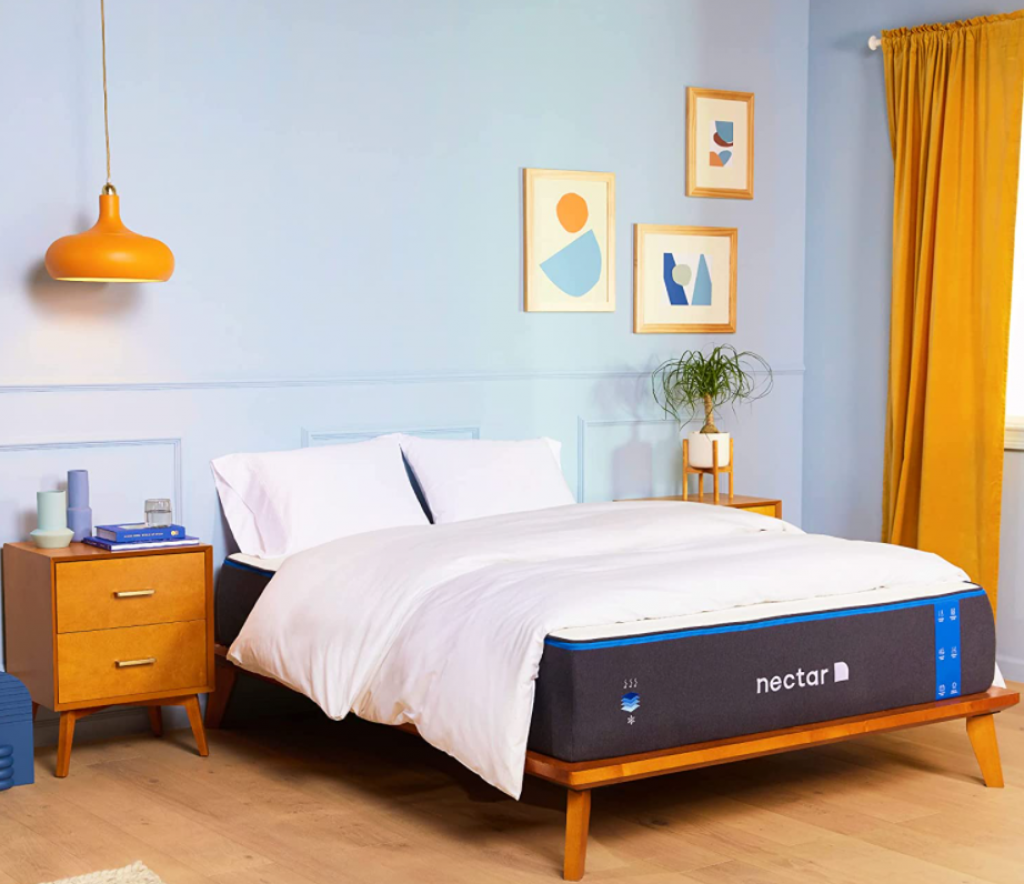 With its soft quilted cover, you will feel comfortable throughout the entire night. The Nectar Memory Foam Mattress is one of the most popular mattresses on the market for good reason; it offers superior comfort while still providing durability and longevity. This premium mattress includes five layers of premium materials to ensure you get everything right where you need it. Nectar offers a 365-night home trial and free shipping, making it easy to test the mattress.
The Nectar Memory Foam Mattress is one of the highest-rated mattresses on the market. At 12" high, it is considered to be a medium-firm mattress; however, its five layers of foam will contour to your body for a perfect fit. The Nectar has received extremely high back and neck pain relief marks from consumers and reviewers alike.


Because of this foam bed's excellent durability, it can also be recommended for very heavy sleepers who average 300+ lbs. The Nectar is designed specifically for sleepers who tend to turn. Many sleepers have commented that the mattress offers excellent support and comfort while they sleep. The Nectar's cooling gel layer helps keep you cool throughout the night, while its quilted cover adds a luxurious feel.


The Nectar Memory Foam Mattress is one of the most comfortable mattresses on the market today. It has received high ratings from reviewers and consumers alike, with many people commenting that it has helped them fall asleep faster than other beds they have tried in the past. Many customers have used their Nectar mattress for many years without experiencing any deterioration or wear due to continuous use.
What I Like
It's an excellent mattress for back pain relief.
It contours your body helps align your spine and joints.
The Nectar is hypoallergenic so that it won't cause allergic reactions or rashes in allergy-prone people.
The Nectar beds are also not overly firm as many memory foam mattresses are so that you won't get that "butt ache" feeling.
---
Helix Dawn Mattress
Best Back And Stomach Sleepers
The Helix Dawn is a firm mattress with back and stomach sleeper support. It consists of a breathable cover, an innovative soft-touch design that aids airflow, a latex-foam dynamic layer, hundreds of individual coils, and a quality foam base.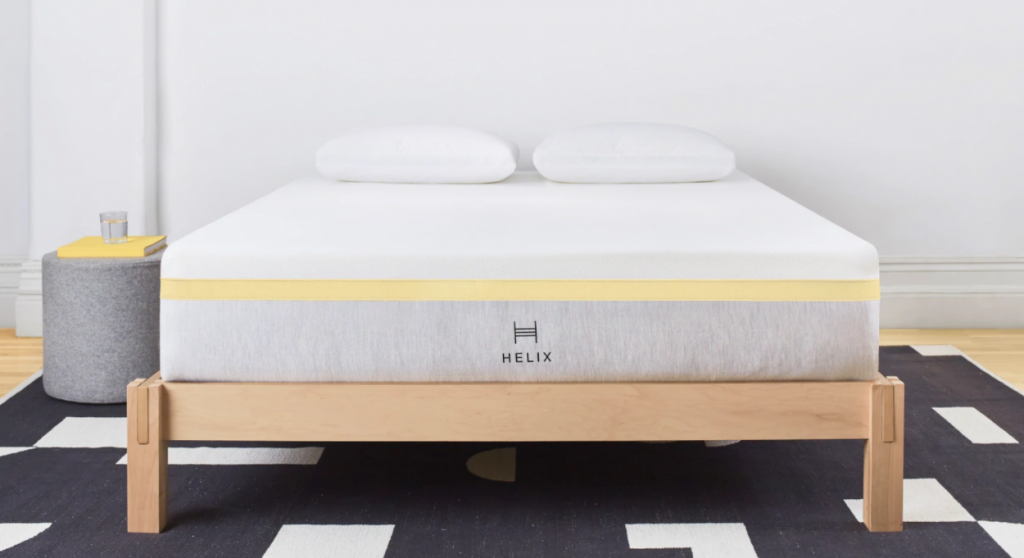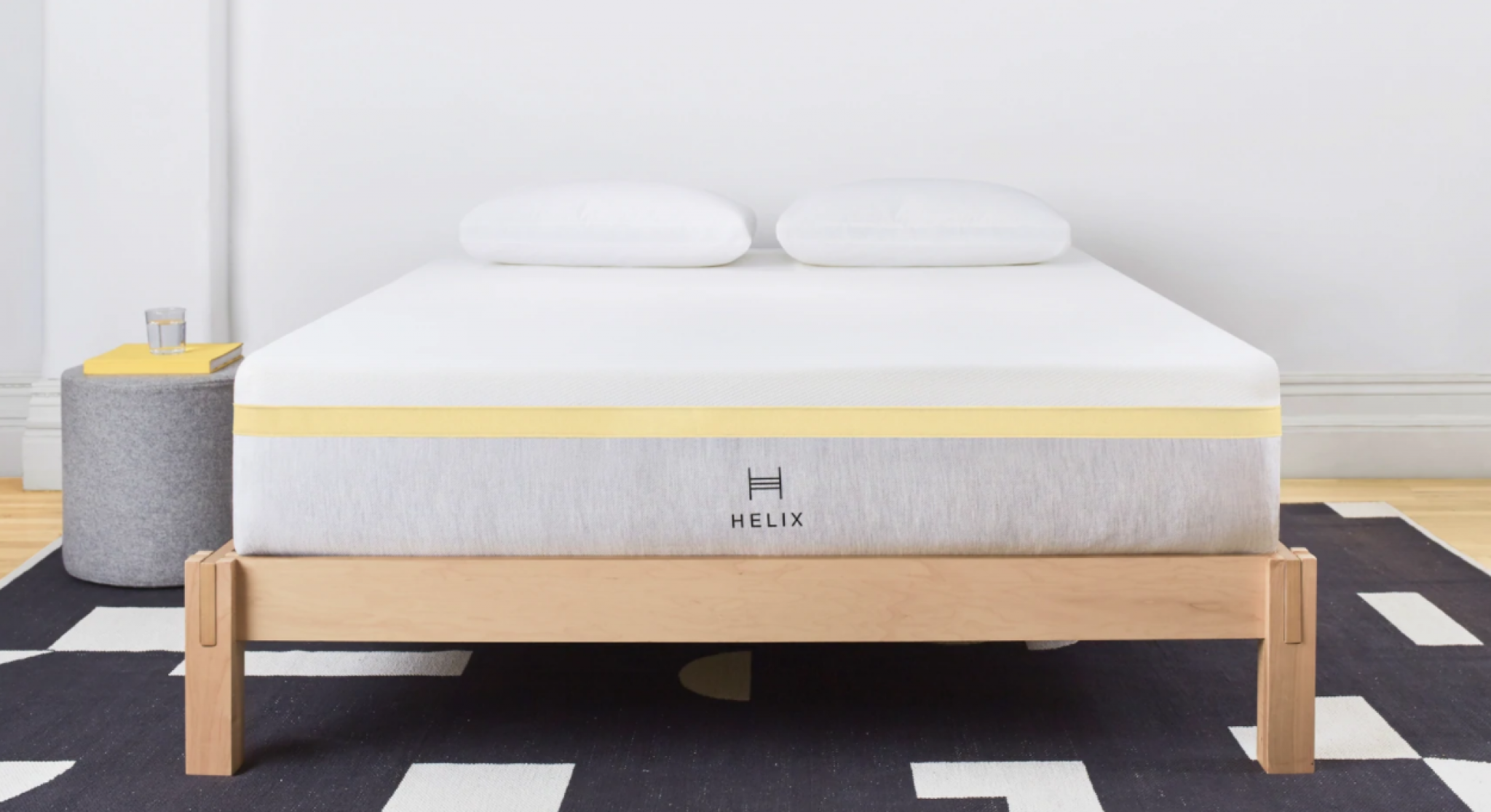 Aesthetically the mattress is an elegant white color with tan accents on the tufting, and the pattern on the cover is very subtle. The bed is safe for you to use and can be used by people of any size.
The first thing to look at is the cover of the mattress. The cover is made from a breathable fabric that can be easily cleaned, so you do not have to worry about keeping it clean. This also helps to aid airflow, which makes the mattress more comfortable to sleep on, helps prevent heat retention, and increases air circulation around your body while you are sleeping.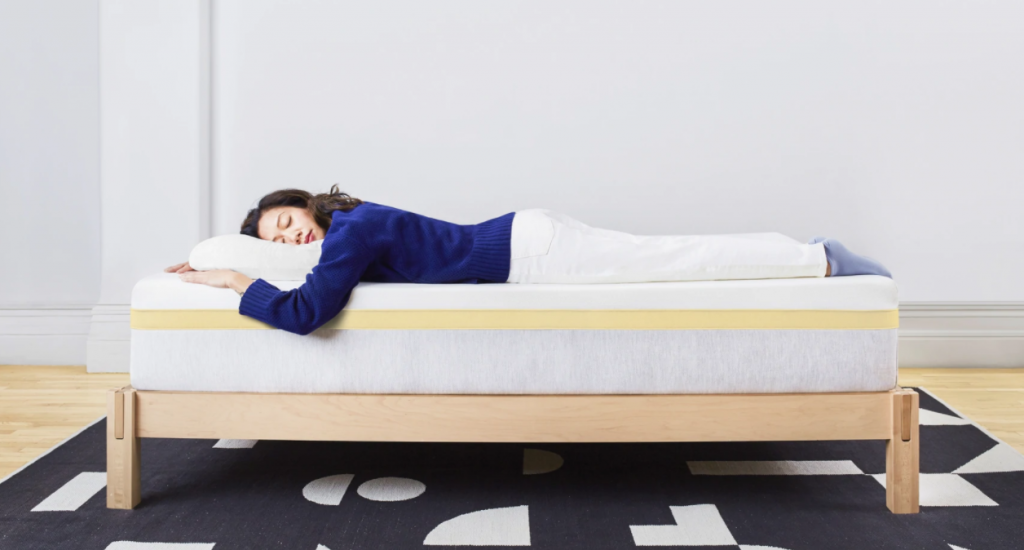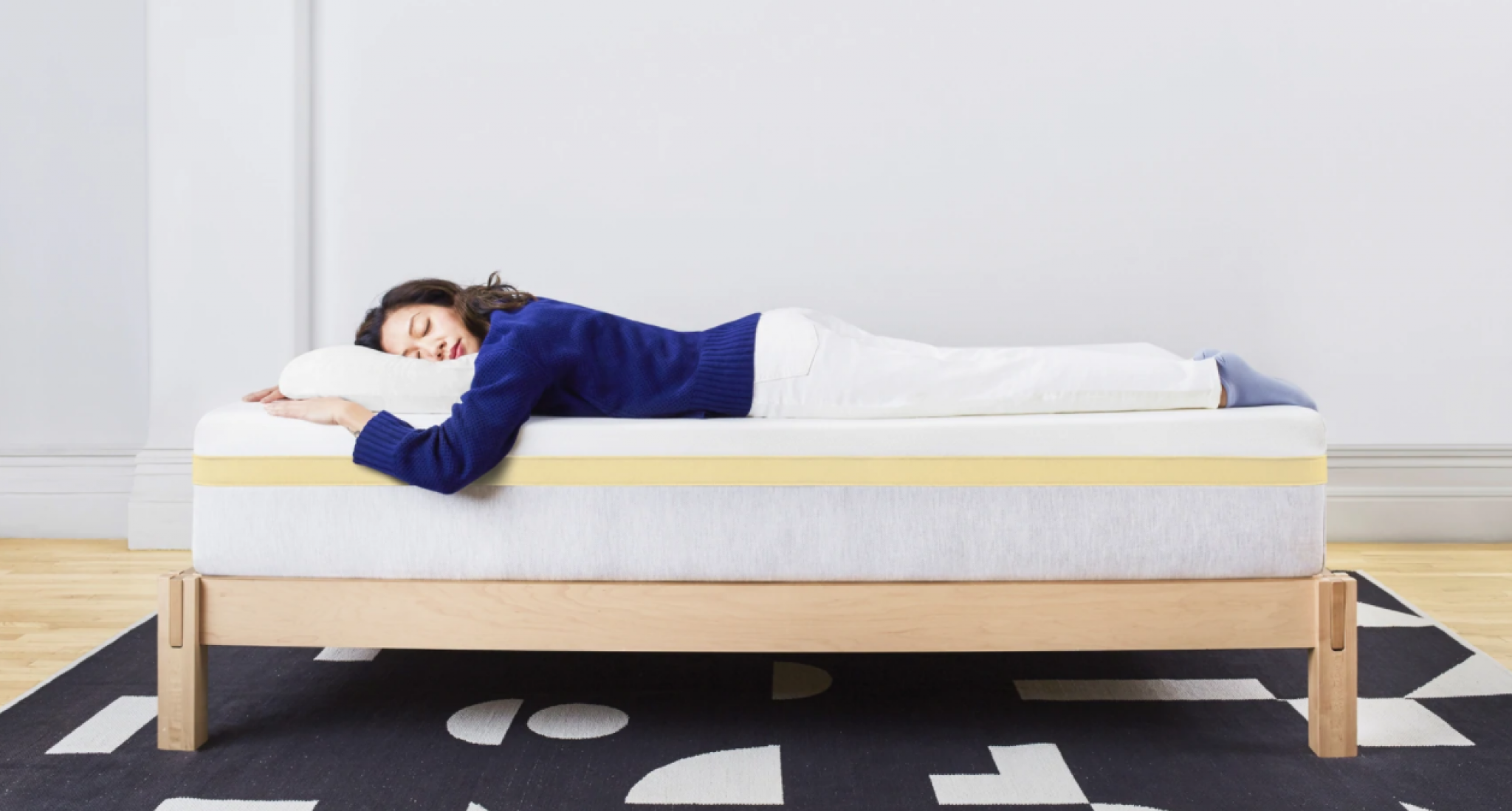 There are also ventilation holes in the foam base, which will help with the airflow. The mattress also consists of a latex-foam dynamic layer, which helps firm the bed up, and provides the comfort you need for back and stomach sleepers.


The Helix Dawn uses hundreds of individual coils on top of each other to provide a good level of firmness. This allows you to feel the mattress's firmness as you lie on it. The Helix Dawn has a high-quality polyfoam base underneath, which aids airflow while sleeping. Overall this is one of the best mattresses on the market if you are looking for back and stomach support.
What I Like
The mattress provides back and stomach sleeper support.
It has a high-grade polyfoam for extra support.
The mattress also consists of a latex-foam dynamic layer, which helps firm up your mattress, and provides you with comfort while sleeping.
---
Buyer's Guide
Back and neck pain, unfortunately, they're a part of life. But, when it comes time to hit the hay, you want to make sure you're not going right back to bed with them. You need a mattress specifically designed for these ills in mind, one that offers relief at all angles.
In this article, we will take a look at how best to find this kind of mattress, from understanding what kind of mattresses are made for back and neck pain down to which ones are worth your money.
---
What Is A Mattress For Back And Neck Pain?
Back and neck pain is a common issue that affects millions of Americans every year. And, it only gets worse when you go to bed for the night. This is all because mattresses are not designed for comfort, and the one thing that's tried and true about them is usually the areas where their design can become almost painfully obvious.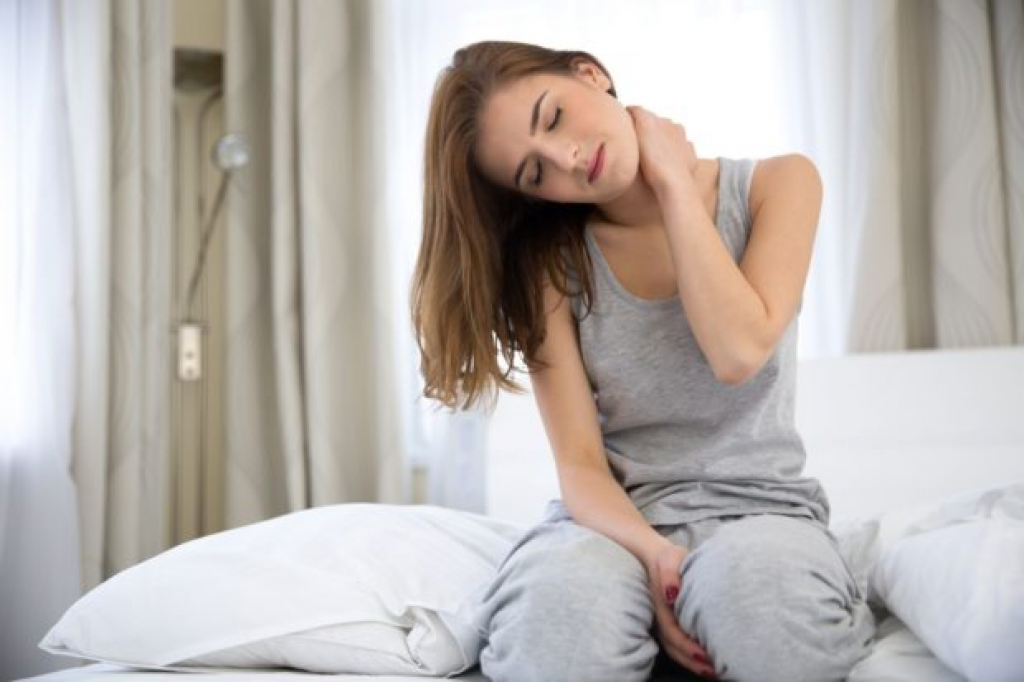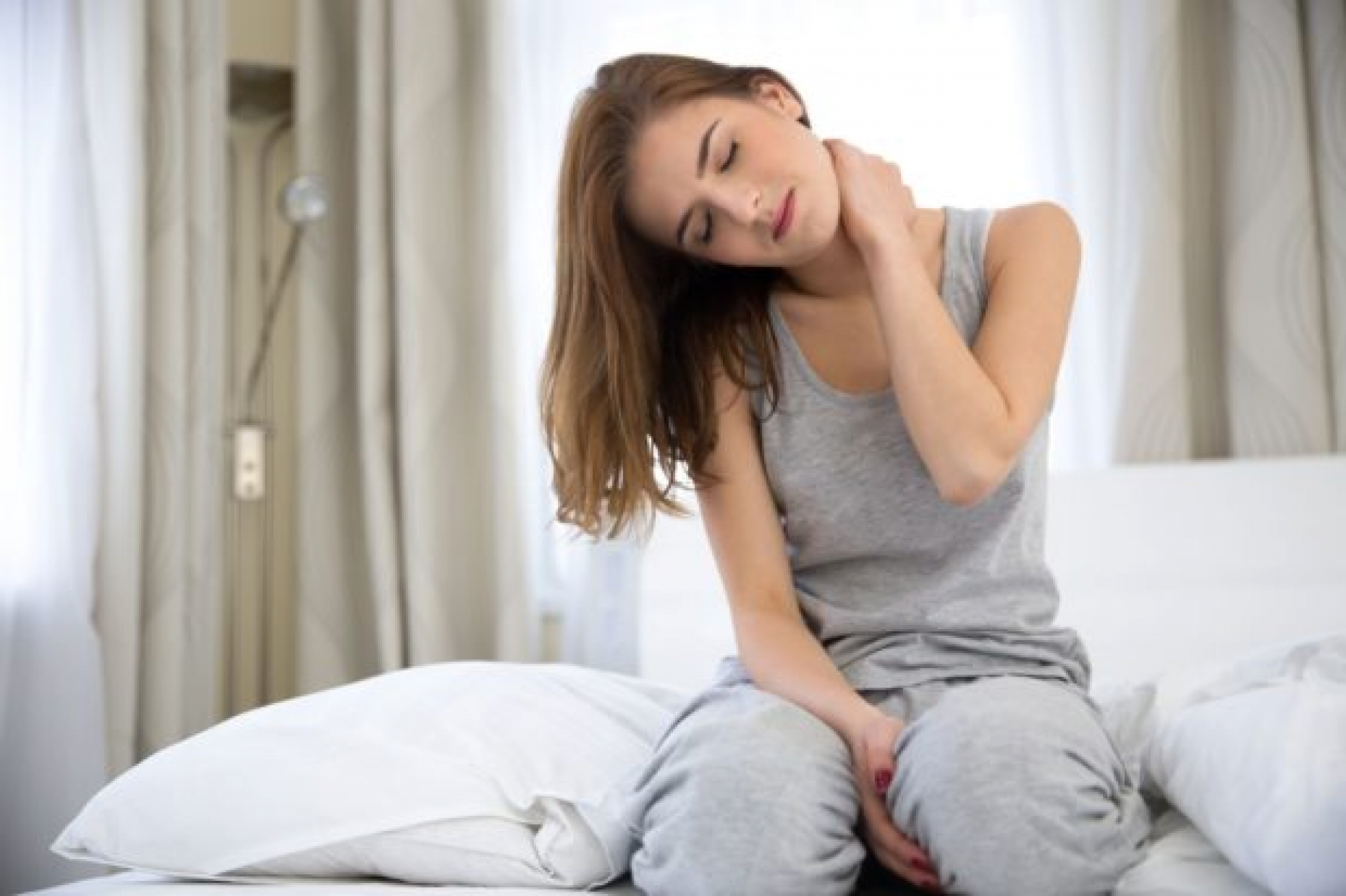 Most back and neck pain symptoms are actually caused by poor mattress support and alignment. It causes those painful movements in your spine while you sleep. And, they can result from the poor sleeping posture in which you are leaning over the side of your bed or too high up in your bed.
This mattress is designed to help people recover from back and neck pain. It doesn't matter whether the cause of your pain is because of your job, sleeping at a wrong angle, or many other causes that don't have to do with your bed. All that matters is that you are suffering from an ailment; your mattress should help treat the problem and relieve it.
---
Why Should You Use A Mattress For Back And Neck Pain?
The idea behind a mattress for back and neck pain is that it will provide the most effective and efficient way to combat your pain. You always hear about people using special pillows or sheets to help out with their sleeping positions. But, these are only temporary fixes that hurt more than they help.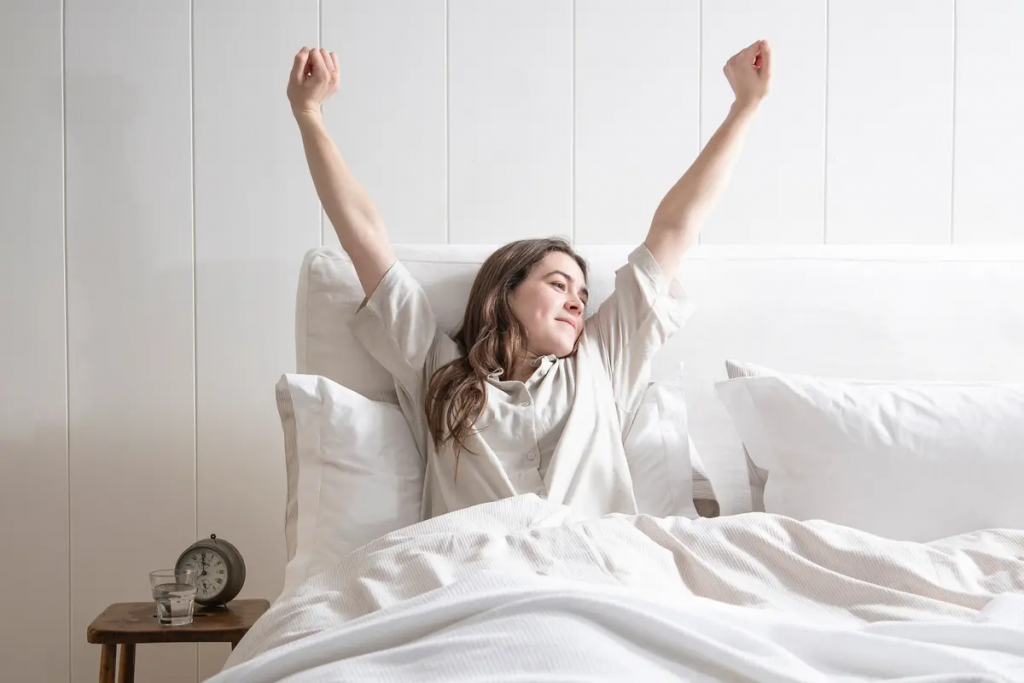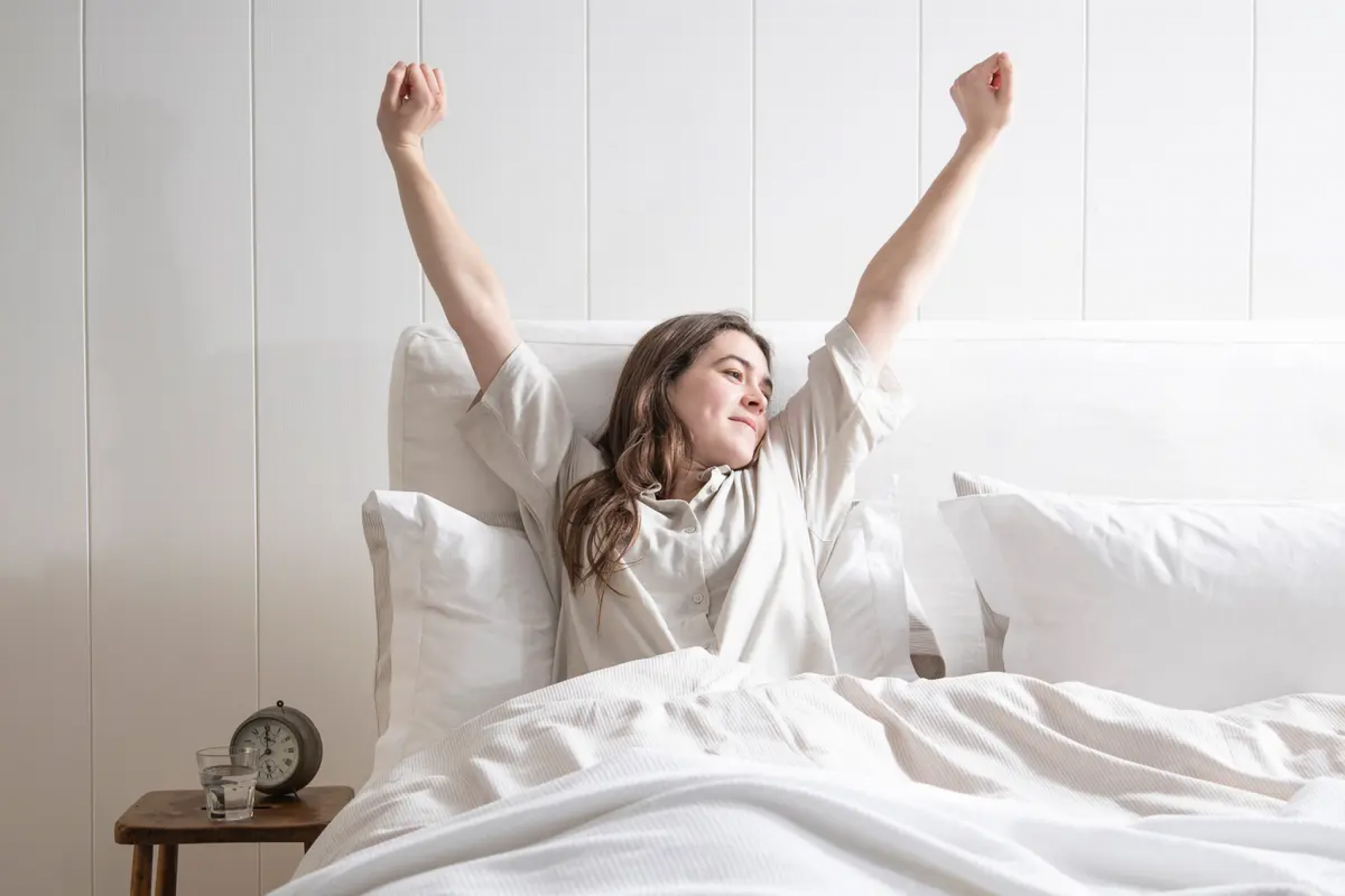 It's like an adhesive bandage on a cut that covers the problem but stings when you remove it. And, for a majority of cases, these fixes just aren't enough to properly relieve the symptoms of your pain; they only offer temporary relief until you can get into a position that is comfortable again.
The best kind of mattress for back and neck pain is one that helps you sleep in a comfortable posture and also helps your body recover. And, since it means you will be spending more time in these positions, it will mean longer duration of relief. If you suffer from back and neck pain, you should consider a mattress with pressure relief points in these body parts.
---
Benefits Of The Best Mattress For Back And Neck Pain
There are a lot of benefits that come with using a mattress that is specifically designed to target your pain. For starters, it will help you fall asleep better and stay asleep longer. This alone can make a big difference in the long run, considering that you'll be getting more sleep than you're used to.
And, once you do fall asleep, it means that you're going to have far less time tossing and turning because your body will be able to relax and find its comfort zone. So, in the end, it does work for better sleeping overall. And it also gives your back and neck an easier way to find relief from all the pain because of its unique design.
---
What To Consider When Buying A Mattress For Back And Neck Pain?
Before you make your purchase, you should spend some time researching mattresses for back and neck pain. It's a lot easier to do it before you buy so, you don't have to think about the long-term costs of your mattress because it will come down to just a few simple things.
Pressure Relief
You need something that can adequately provide your body with the support it needs. And, the mattress you choose needs to be able to relieve pressure points, those areas where your most common issues of pain are. It can mean getting rid of lumps and bumps in your mattress in some cases. For others, it's about making sure you're lying on a flat surface.
Motion Isolation
This one is kind of tricky because not everyone is going to be worried about this part when they're out looking for a mattress to help alleviate their pain. But, this is a crucial thing to consider for those who want to get a good night's sleep.
It's the idea of being able to move around on your bed without making your partner feel like they're on a ship in rough water. A mattress that can isolate your movement will keep you from disturbing your sleep when shifting position. It will also reduce your back and neck pain during the night.
Temperature Control
It comes down to controlling the temperature of your bed so that you can stay comfortable and cool. This means that you can choose a mattress made of different materials to help it keep your body in the suitable temperature range. For example, you can get one with air-cooling technology with many layers of material, like foams, latex, or gel-infused layers.
Edge Support
The last thing you want is for you or your partner to fall off the edge of your bed, especially when you're fighting back pain and have a particularly difficult time even getting through an entire night's sleep. This is when it's most important to have that edge support so you don't end up rolling off your bed.
---
The Bottom Line
A mattress for back and neck pain can be your best friend when it comes to relieving the pain and getting a better night of sleep. It's not just about looking for the best one for your needs in terms of size and design it's about finding something that will truly give you what your body needs to get on with your day.
After all, you don't want to find yourself coming home from work with no end of sore muscles because you were too tired to wake up early enough to get physical therapy. I hope this guide gave you vast information about how to choose the best mattress for back and neck pain for your comfortable sleep.
---
FAQ
What kind of mattress should I choose if I suffer from back and neck pain?
It's best to choose a firm mattress to mitigate back and neck pain, as it provides more support than softer mattresses.
Do firm mattresses offer any additional benefits besides support?
Yes, a firm mattress can also help promote correct spinal alignment, which is beneficial for people with chronic back and neck pain.
What type of mattress is best for people with chronic back and neck pain?
In general, memory foam mattresses are the best choice for people with chronic back and neck pain as they provide extra cushioning and contouring for the body.
Do all mattress types provide the same level of support?
No, different mattress types offer different levels of support. For example, memory foam mattresses tend to offer more contouring and cushioning, while coil mattresses offer a more traditional, firmer feel.
Are there any extra features to look for in a mattress for back and neck pain?
Yes, look for mattresses with edge support to provide extra support when sitting on the side of the bed. Additionally, look for hybrid mattresses that combine foam and innerspring to provide additional support.
Is it possible to adjust the firmness of a mattress?
Yes, you can adjust the firmness of a mattress if it has a dual-firmness feature. This allows the mattress to be split, with each side being independently adjustable.
What should I look for in a mattress if I want a softer feel?
If you're looking for a softer mattress, look for latex mattresses or memory foam mattresses that have an added layer of soft foam for cushioning.
Are there any mattresses that provide both support and cushioning?
Yes, hybrid mattresses are an ideal choice for people who want a combination of support and cushioning. Hybrid mattresses combine coils and foam layers for optimal comfort and support.
How do I know if a mattress is too firm or too soft?
Generally speaking, if you feel any kind of discomfort while lying on the mattress, then it's probably too firm or too soft. The best way to determine if a mattress is right for you is to try it out in person.
Is it necessary to replace my old mattress if I'm in pain?
Not necessarily. A mattress that has seen better days is unlikely to provide optimal support, so it could be contributing to your pain. But it's not a guarantee that a new mattress will solve your problem.
How often should I replace my mattress?
Generally speaking, mattresses should be replaced every 8-10 years or when there is significant sagging or softening of the mattress.
Are there any other tips for choosing the right mattress for back and neck pain?
If you're looking for a mattress for back and neck pain, it's important to take your time and do your research. Read reviews and try out mattresses in person to get a better sense of the firmness and comfort level.
Is foam or coil better for back pain?
It depends on the individual needs of the sleeper. Generally, a firm foam mattress is a better choice for those with back pain, as the foam contours to the body and provides more even support.
Are there any specific types of mattresses that are not recommended for back and neck pain?
Innerspring mattresses are not recommended for people with back and neck pain, as they lack cushioning and fail to provide the necessary support for achy joints.
Does the firmness of a mattress matter for stomach sleepers?
Yes, the firmness of a mattress is important for stomach sleepers. A medium-firm mattress is usually the best choice for stomach sleepers, as it provides sufficient support without being too firm.