Have lots of pain slept at night? You are not alone. About 1 in 3 adults in the United States suffer from some type of sleep disorder, and one common cause is a mattress that's too firm or too soft for their body type. If you're a heavier person who has tried everything and still can't get comfortable at night, you may be at risk for neck or back pain or even punching your partner.
---
Top 5 Best Mattresses For 300 Lb Person
Get $300 off
This product is designed for heavy people who need more support than the average sleeper.

The mattress has an ultra-breathable TENCEL cover designed to increase airflow and keep sleepers cool.

The Wrapped Coils provide edge support on the outside of the mattress.
Trial period: 120 nights

Warranty: Lifetime warranty

Shipping:
Free shipping and returns

Firmness:
8/10

Price range: $$$$$

Type: Hybrid
We recommend this mattress for the following sleepers:
Perfect mattress for hot sleepers that will help you stay cool during the night.
Get $300 off
---
That's why you need to learn about the best mattress for a 300 lb person so you can finally get a good night's sleep. Buying a new mattress is a big deal. You spend a third of your life sleeping, so you must find comfort and provide the proper support. And if you're over 300 pounds, it's even more important that you find a mattress that can support your weight. If you are overweight, you have a higher chance of developing back and joint pain.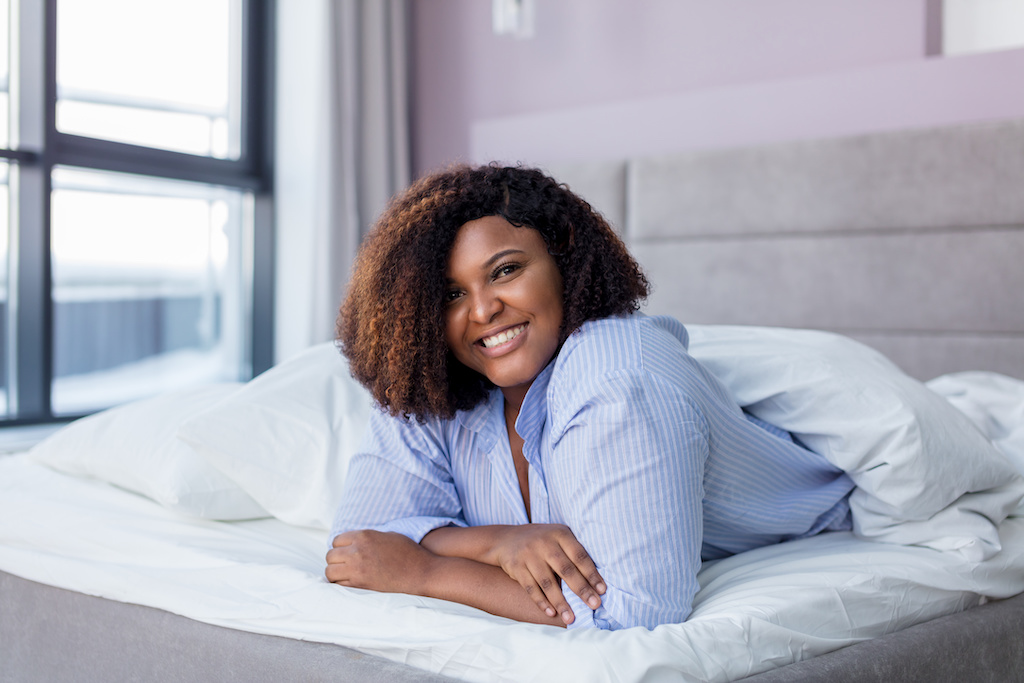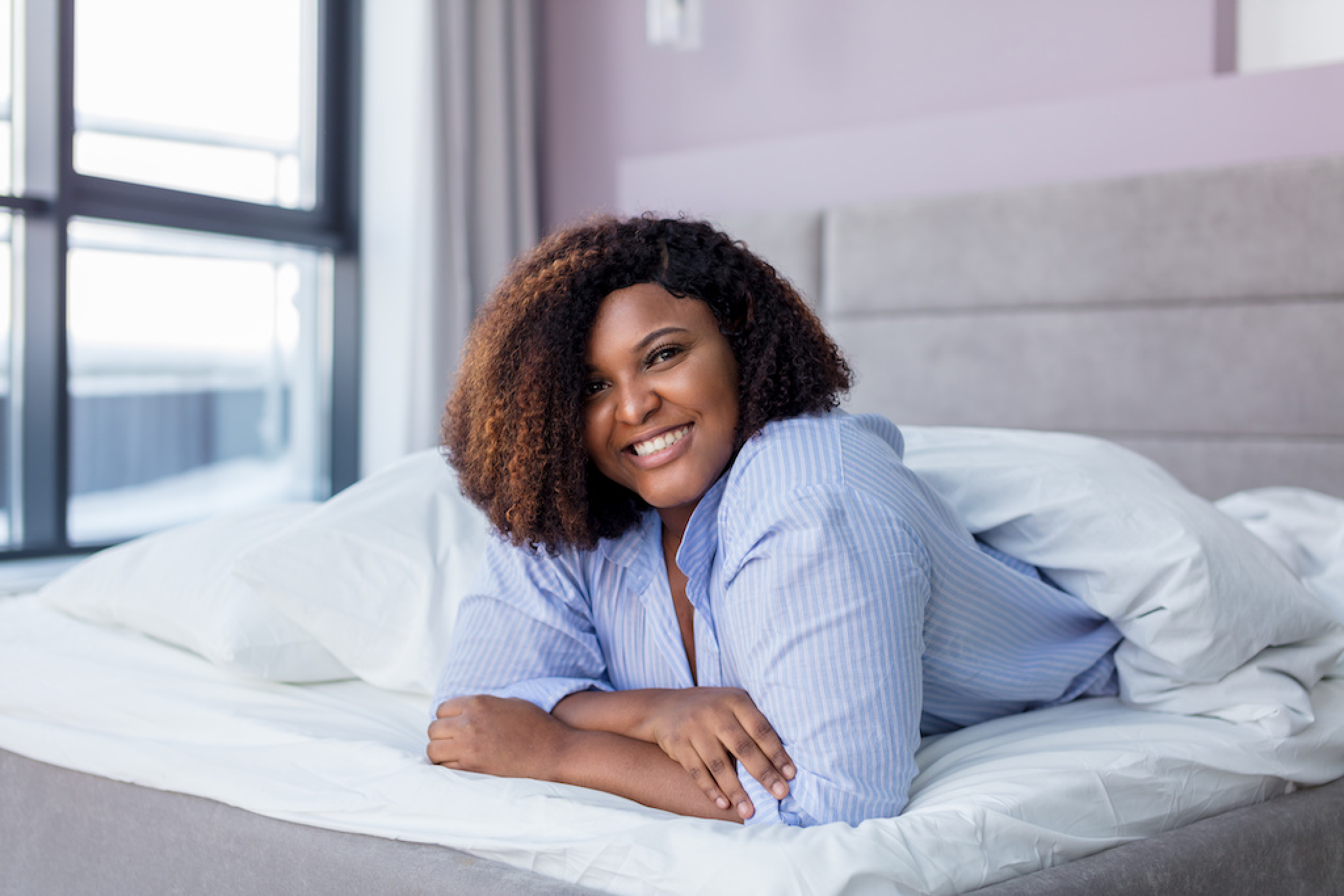 A mattress that doesn't offer adequate support can exacerbate those problems. You're in the right place to find all the necessary information about the bed for heavy people and explore the best mattress list for a 300 lb person.
---
Best Mattresses For 300 Lb Person Reviews
While the Helix mattress has always been an excellent choice for people of all sizes, it's the new Helix Plus that is truly revolutionary. Designed specifically to address the unique needs of people who weigh more than average, the Helix Plus has a new foam layer that's been added to the mattress's comfort zone.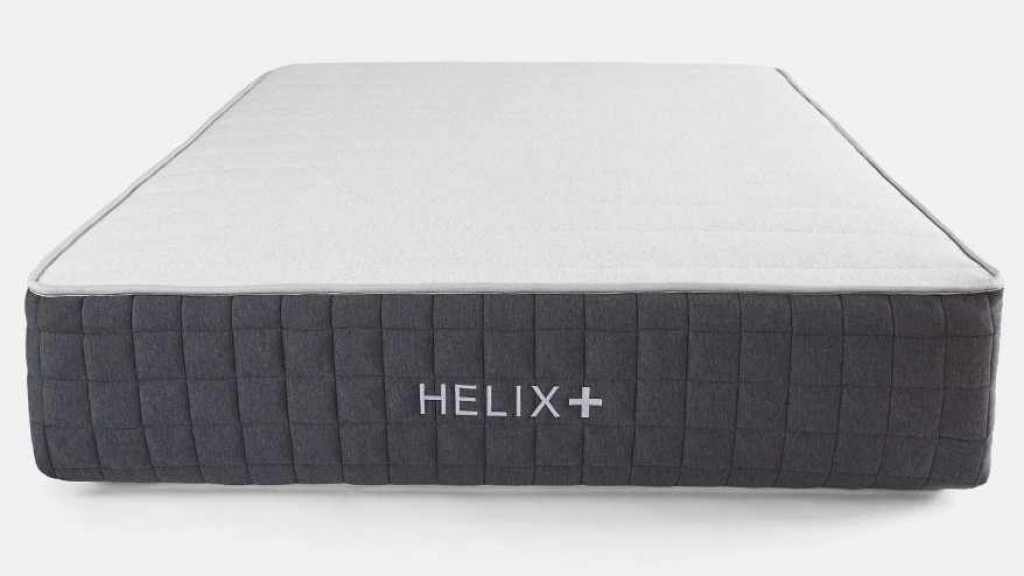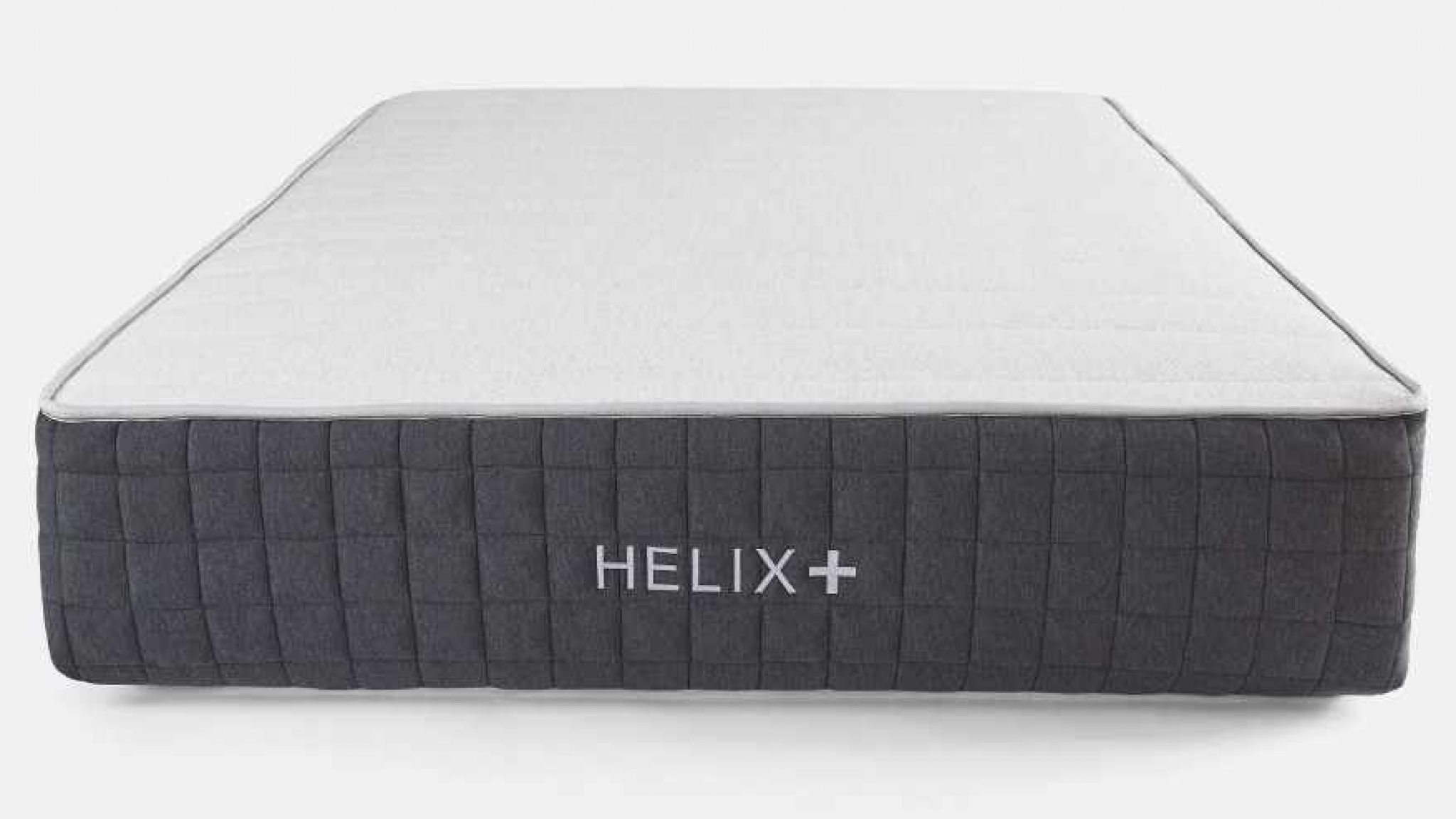 The foam layer is breathable and almost feels like a gel pad. It helps to support heavier individuals' weight and eliminates the feeling of the coils pushing into your body. The top layer of foam on the Helix Plus is still soft and gives the mattress a medium feel.


The Helix Plus is a hybrid mattress created by Helix Sleep, a company that sets itself apart from the rest by being active in its customer service. The mattress is a hybrid, using a memory foam layer and a coil layer to provide contouring and support to customers of all shapes and sizes. The Helix Plus uses a 4-pound foam layer to provide additional support and a layer of Tencel Airflow technology to keep the mattress cool.
What I Like:
Helix Plus is a hybrid mattress with a top layer of memory foam and a middle layer of wrapped coils. The extra layer of 4-pound foam is meant to help provide more support, and the coils are meant to help the mattress contour to your body.
This product is designed for heavy people who need a little bit more support than the average sleeper.
---
WinkBed Plus
Best Back Support
If you're looking for a high-end, high-quality, well-built mattress that will last you for years to come, then you might want to check out the WinkBed Plus. This mattress is packed with features to make your life easier.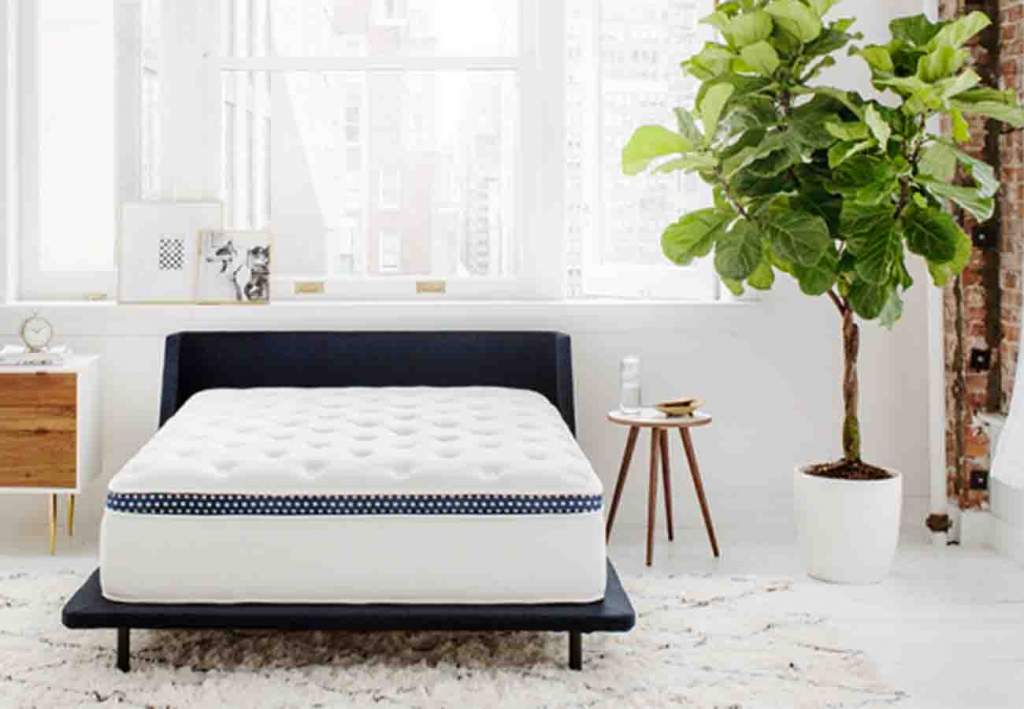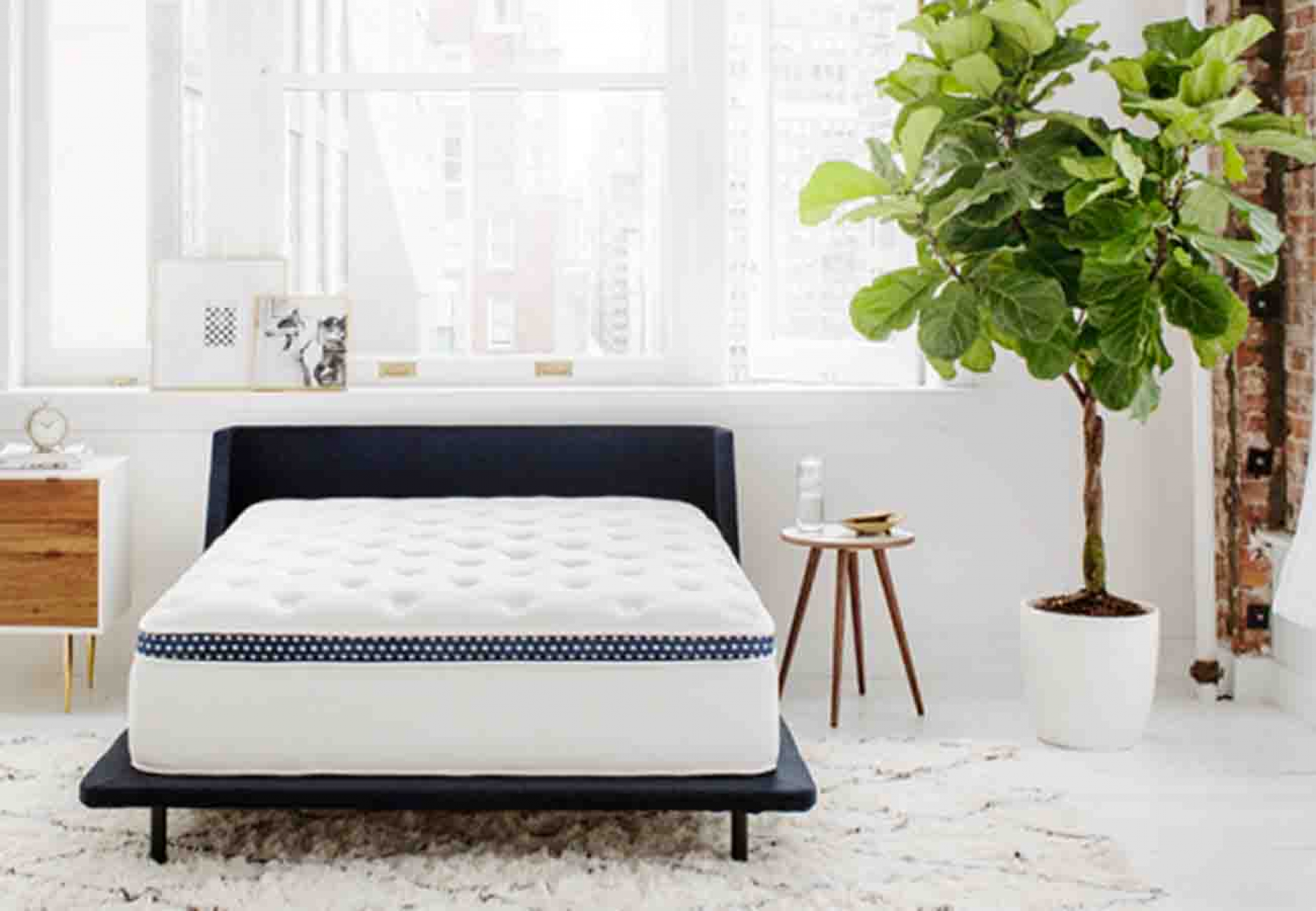 The WinkBed Plus is a fantastic mattress that doesn't break the bank, and it's easy to see why it was named the best value in its category. The combination of the Tencel® cover and the individually wrapped coils provides just the right amount of support, while the gel-infused foam maintains the perfect balance of softness and firmness. The WinkBed Plus is an excellent option for heavy people who find innerspring mattresses too firm and anyone who wants a more comfortable sleep without memory foam's stiffness.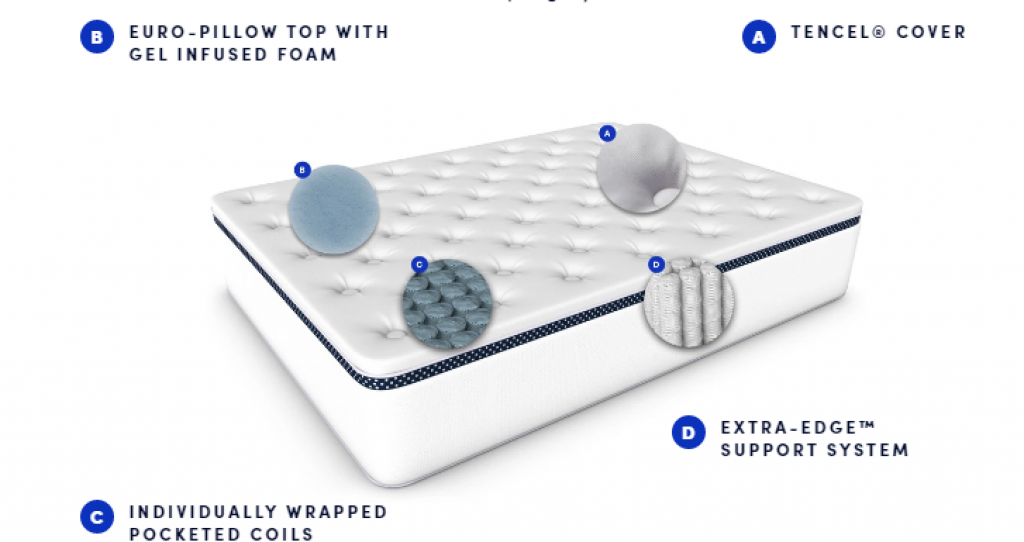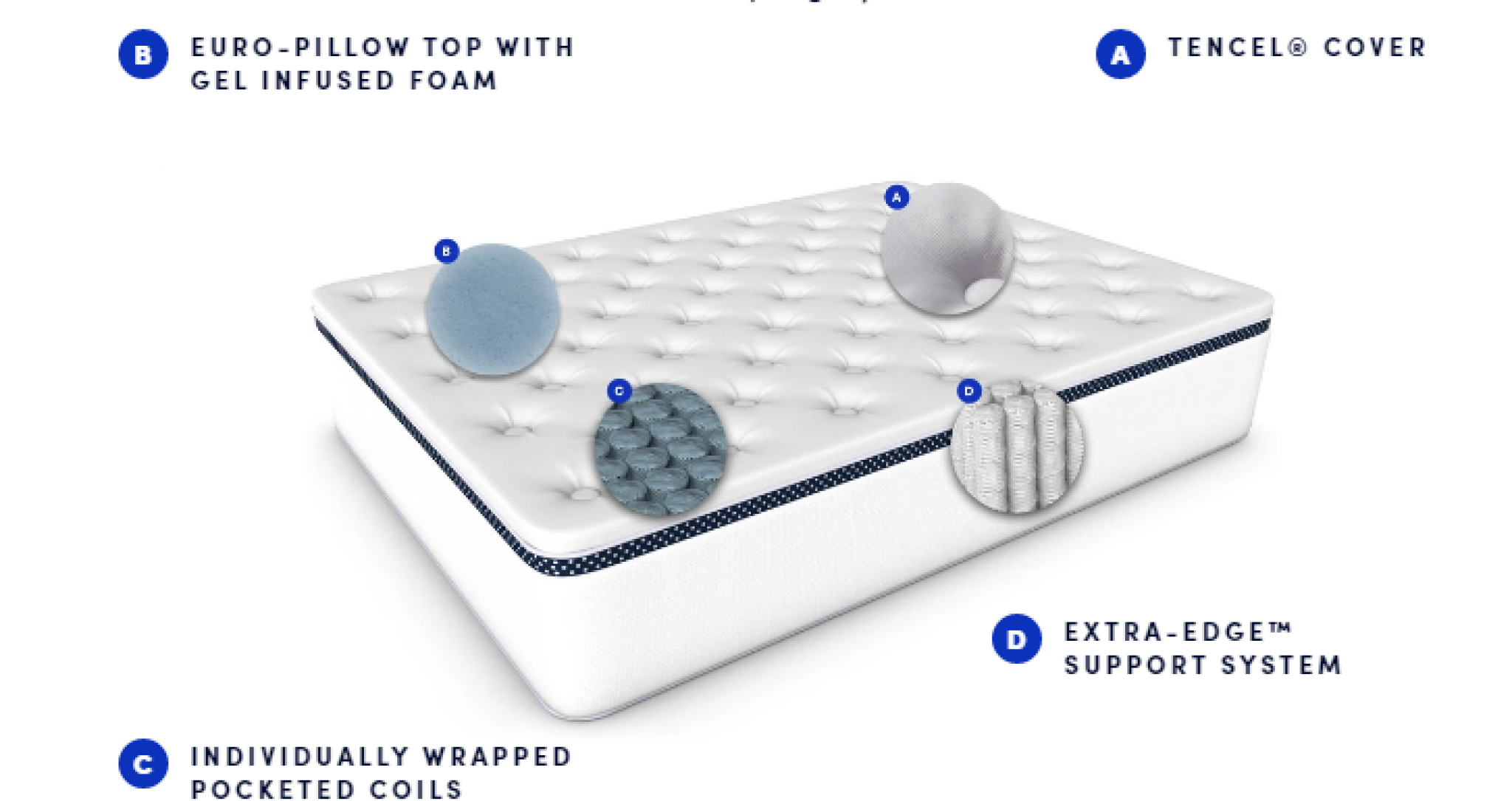 This is a hybrid mattress with a combination of memory foam and coiled springs. It is supposed to provide restful sleep. This mattress, designed and engineered in the United States, is supposed to give the feeling of sleeping on a cloud and is supposed to relieve stress. It comes with a ten-year warranty and a 120-night risk-free trial period, and a lifetime warranty, so you have no things to worry about.
What I Like:
WinkBed Plus is an excellent mattress for heavy people and couples because it offers great motion transfer reduction, has individually wrapped coils, and is also very affordable.
The item has four layers that provide ultimate comfort and support.
---
Brooklyn Bedding Titan Luxe Hybrid
Best Support Body
Brooklyn Bedding is known for making great quality mattresses at a more affordable price, and their Titan Luxe Hybrid is no different. It's a medium-firm mattress with high-quality coils and a dense foamy top that is both supportive and soft. The coil system is constructed without any steel, making it stronger and more durable than mattresses with steel coils.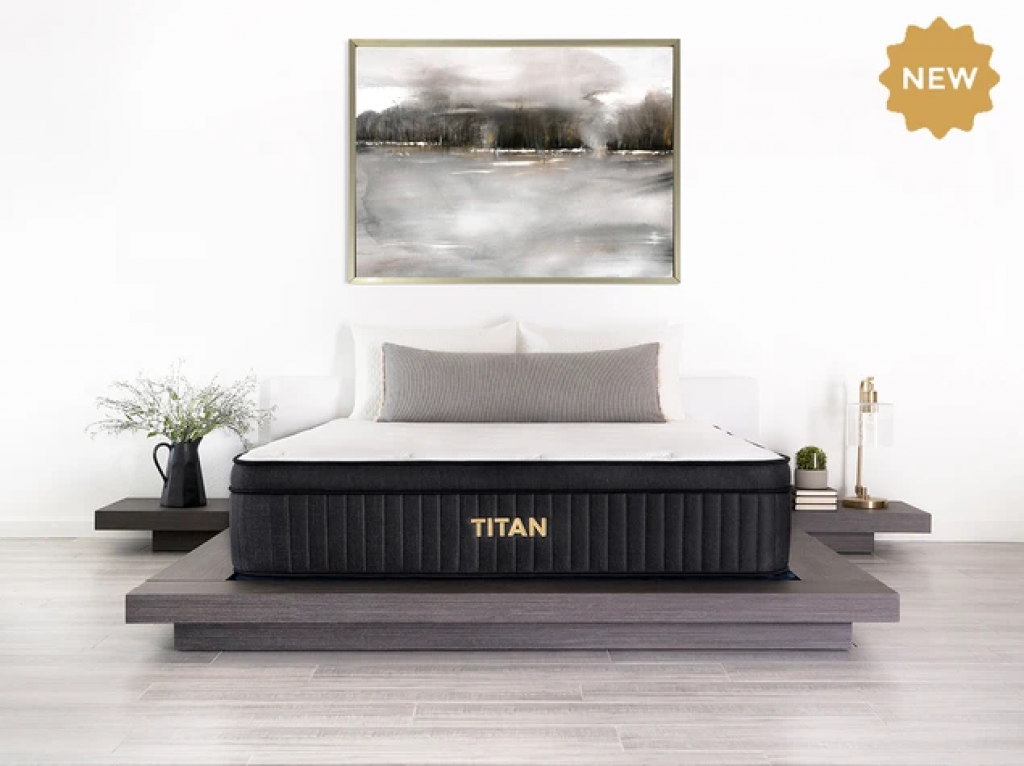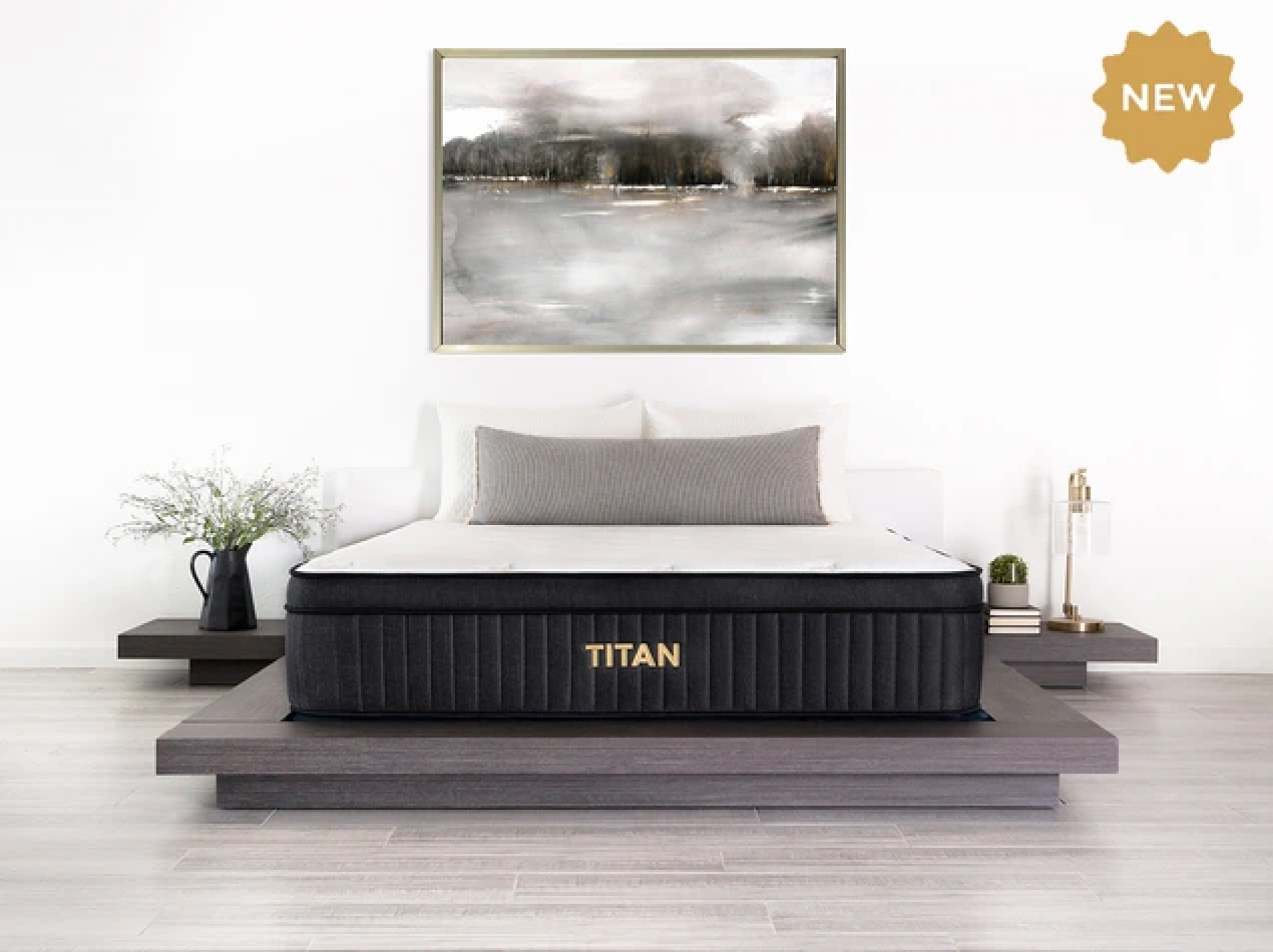 The coils are hand-encased in foam and individually wrapped in a 100% fabric hand-stitched in the U.S.A. to ensure a consistent feel. This is a very well-made mattress with a great price and has a 120-night risk-free trial period to try it out.


The Brooklyn Bedding Titan Luxe Hybrid is designed with substantial support for heavier sleepers in a more traditional medium firmness. An 8" core of premium, individually encased TitanCaliber™ coils ensure extra lift and extra durability. A medium firmness comfort level provides the right amount of pressure point relief. The manufacturer offers a 10-year warranty and the perfect quality mattress.
What I Like:
The Brooklyn Bedding Titan Luxe Hybrid provides you with a comfortable but firm feel that supports your body through the night while allowing you to get the rest you need.
The hybrid mattress is specially designed for heavier sleepers to provide premium support and durability.
---
Idle Hybrid Mattress
Best for Combination Sleeper
When it comes to mattresses, there is a certain amount of trial and error needed to find the right type that provides the best sleep possible. Most people have difficulty finding a mattress that provides enough support while also being soft enough for a good night's rest. With the Idle Hybrid Mattress, you get the best of both worlds. The Idle Hybrid provides a combination of a soft foam top layer and a firm base so that you can get the comfort you need while still being able to get the support that your body needs for good sleep.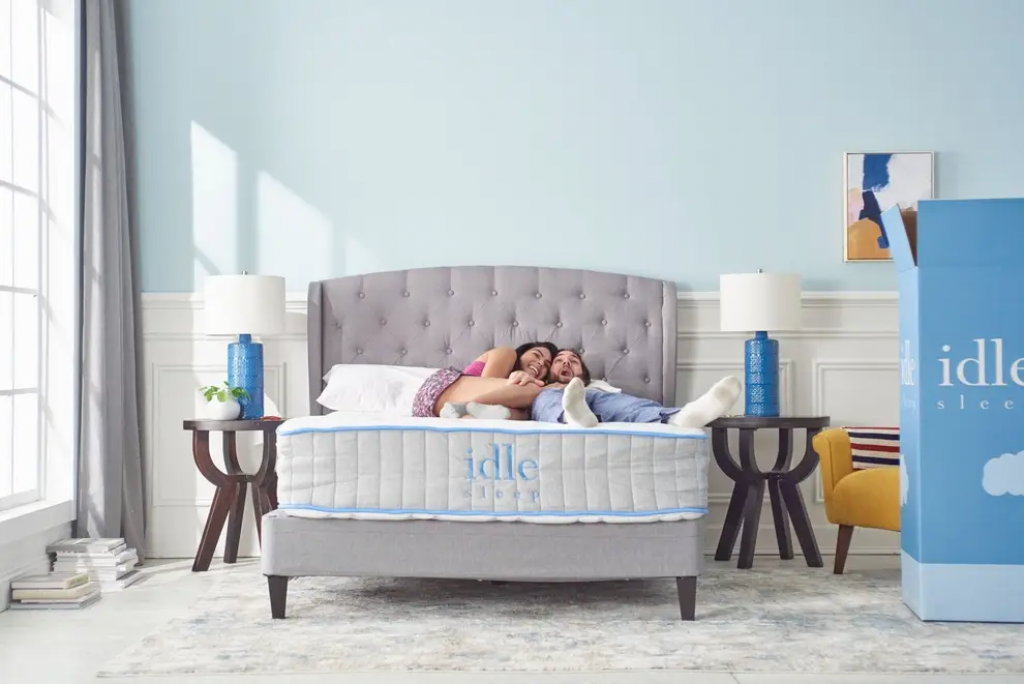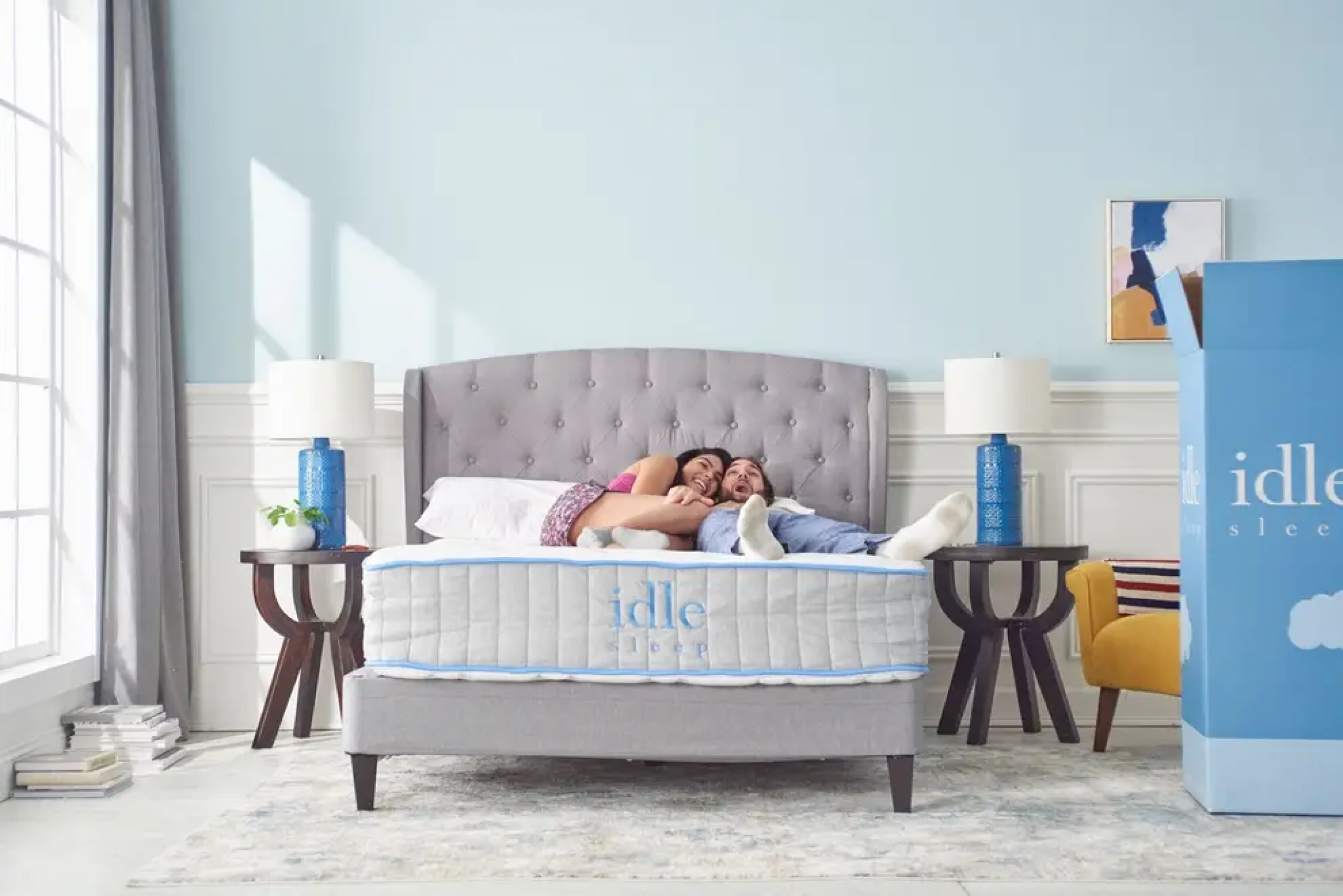 The Idle Hybrid is a two-sided mattress that combines a supportive coil system with pressure-relieving foam. The mattress side is made with Cooling Buoyancy Foam, which is designed to breathe and dissipate heat. The coil system feels firm and supportive, and the combination provides ample support for my side of the bed.
The first thing you should do when you get a new mattress is flip it. Doing this will distribute the wear and tear more evenly across the bed so it will last longer.


As a general rule, you should rotate your mattress once every six months. The best time to do this is during the change of seasons. However, if you notice that one side of your bed is saggier than the other, then you should rotate it more often. You can tell if your mattress needs to be rotated when you notice the middle is starting to dip in.
What I Like:
The Idle Hybrid Mattress is a two-sided hybrid mattress that combines a supportive foundation of coils with pressure-relieving foam to give you the best of both worlds.
This product combines aspects of memory foam and latex mattresses and is made using CertiPUR-US foam, which means that it is free of chemicals that could be harmful to your health.
---
Saatva HD Mattress
Best Luxury
If you have back or joint pain, you may be ready for a mattress upgrade. The Saatva HD Mattress is one of the most luxurious heavy-duty mattresses you can buy. The Saatva is made with a high-density, extra firm support system, which is excellent for people with bad backs and extra weight.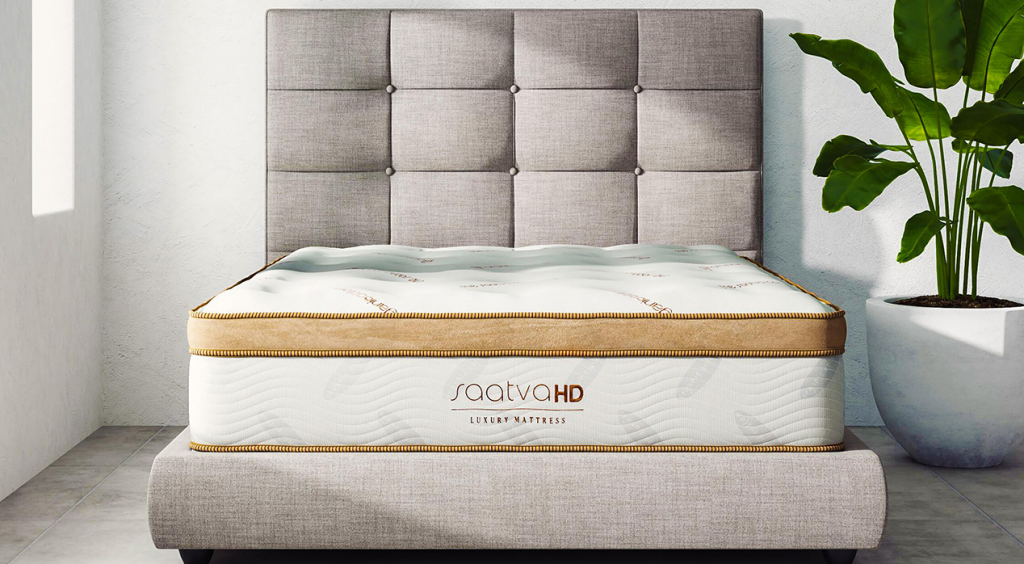 The Saatva mattress is an affordable luxury heavy-duty mattress that is ideal for bigger bodies. The Saatva mattress has a 180-night home trial, so you can try it out in your home before you buy it.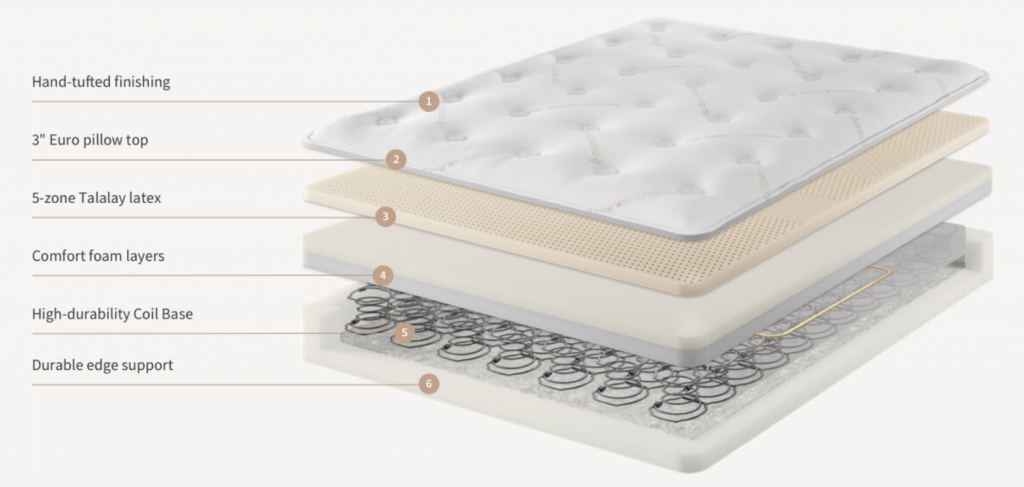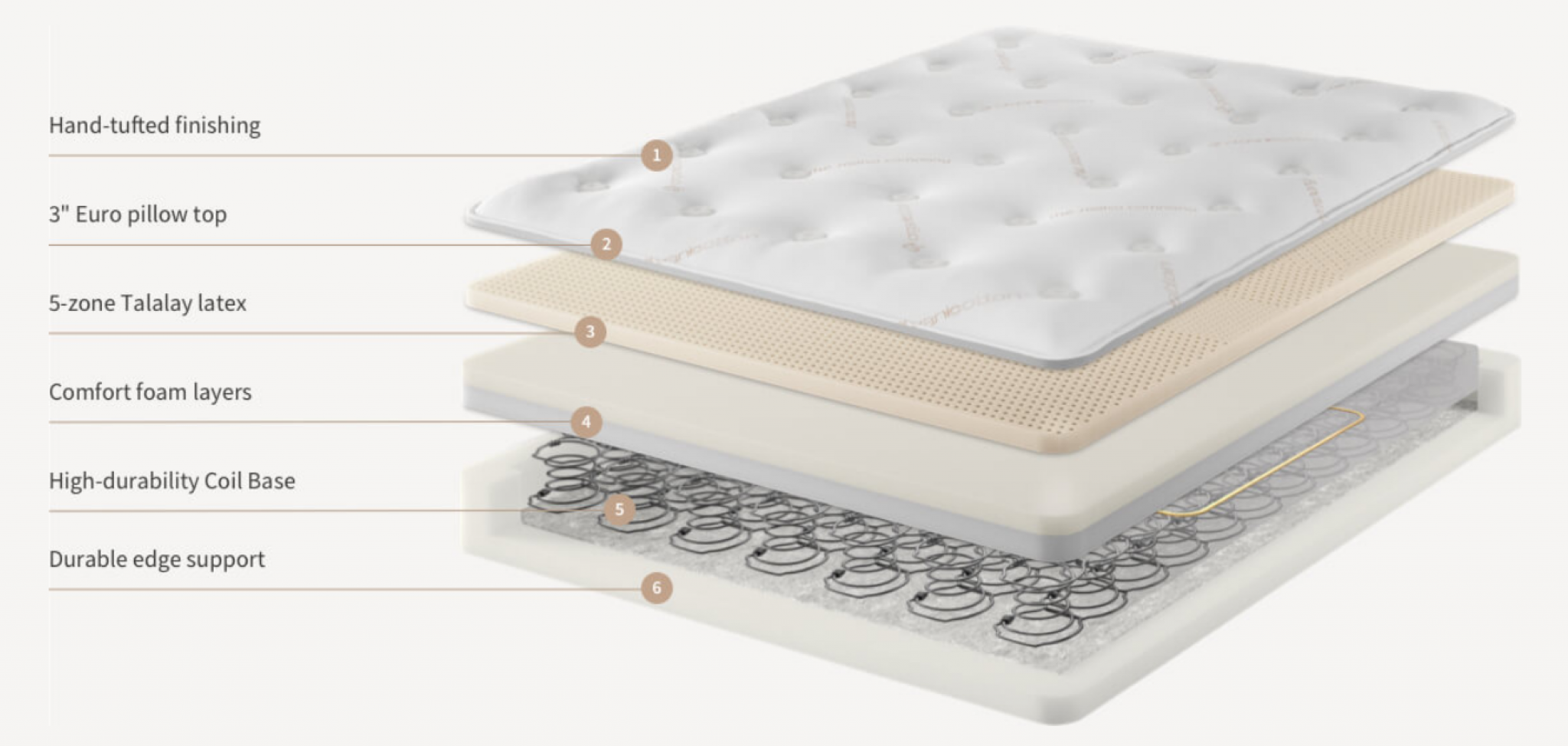 The mattress is made of breathable organic cotton, latex, and open coils to promote easy airflow for a cooler night's sleep. And if you're not satisfied with the Saatva mattress within the first 180 days, they'll arrange to pick it up at no cost and refund you for the purchase price.
What I Like:
If you're a big body, this Saatva HD mattress is designed for you. This product was built to support heavy and tall people. The open coils allow for easy airflow, so you don't get hot.
The heavy-duty luxury mattress supports your back and joints with organic cotton and latex.
The 20-year warranty is the best you'll find on a mattress.
The 180-night home trial is a lot longer than most other companies offer.
---
Buyer's Guide
The fact is, there is a specific mattress designed for heavy people, and if you are one of those people, you probably already know it, but you may not know how to find it. After all, every mattress manufacturer claims to make heavy person mattresses, but if you're like most folks, you probably don't know what a bed for a heavy person is, you don't know what to look for when you're shopping, and you likely haven't found one that suits your needs. In this buyer's guide, I will tell you about these products and also the things to consider while shopping for the best mattress for a 300 lb person.
---
What Type Of Mattress Is Best For a 300 Lb Person?
There are various mattresses on the market today, each with its unique design and features. In the past, people had fewer choices and simply purchased whatever mattress they could afford. Today, people are more educated and have to choose a mattress that feels good and a mattress that is going to be most appropriate for their body weight. While some claim that the best bed for a 300-pound person is one made of coils, there're many different options available today.


Memory Foam
Memory foam mattresses are designed to give you the best night's sleep possible. They're also intended to be used by people of all shapes and sizes. A heavy person can use a memory foam mattress just as well as a person who is light. However, memory foam mattresses are not as durable as other kinds of mattresses. If you are a heavy person, there is a chance that your memory foam mattress won't last as long as it would if you were a lighter person.
Innerspring
While there is a vast variety of mattresses on the market, the best mattress for you is the one that best suits your body. If you are a big and tall person, you need a bed that will support your heavier body needs. Innerspring mattresses offer enhanced support and comfort for heavy people.
Latex
Latex mattresses for heavy people are very different from the usual mattress you may be used to sleeping on. These products are natural, more durable, and sleep cooler than memory foam. But some latex mattresses have a disadvantage – their motion isolation is not excellent. However, if you have a sleeping partner, you need to choose the latex mattress with a motion isolation feature.
Hybrid
A hybrid mattress is a significant investment, so you want to make sure it is the right one. You will also find that the hybrid mattress is a better value for money than the other options. If you are looking for the best bed for a 300 lb person that is easy to handle and will give you the benefits of a memory foam mattress without the price tag, this is the right choice.
---
What Should Heavy People Consider When Looking For A Mattress?
When it comes to buying a new mattress, it's more than just a matter of adding up prices and adding in discounts. A heavy person, for example, needs to take into account how a mattress will support their weight and what degree of support they need. A heavier person needs more support than a thin person. Also, heavy people need to consider the quality of the bed. Is it going to give out in years? Can the springs in the mattress be counted on to hold up for a long time? Below there are the main things to consider before choosing the best mattress for you.
Durability
Mattress durability is an essential factor to consider when buying a new product. Durability is probably the most important condition for the mattress for heavy people. A durable, heavy-duty product with high-quality material and comfortable no matter what position you sleep in can help you eliminate your health problems after a long period of use.
Materials
When you think of a mattress, you might think immediately of the mattress material. Are they made from cotton, spring, foam, memory foam, wool, latex, or something else? The truth is, mattress material is just one of many different things to consider when shopping for a new mattress.
Thickness
When you are overweight, you are more likely to suffer from back problems, and sleeping on the wrong mattress can make them worse. That's why it is important to choose a mattress with a great height, for at least 10 inches. This will provide enough space for your body to relax fully and get the right amount of support. This is particularly true if you are a side or stomach sleeper.
Edge Support
A mattress with a high level of edge support means that you can safely roll off the bed without falling off. This is an essential consideration for people who are overweight or obese. According to the National Institutes of Health, over two-thirds of American adults are considered overweight or obese. While some sleepers are comfortable with a fairly low level of edge support, a high level of edge support is a must for others.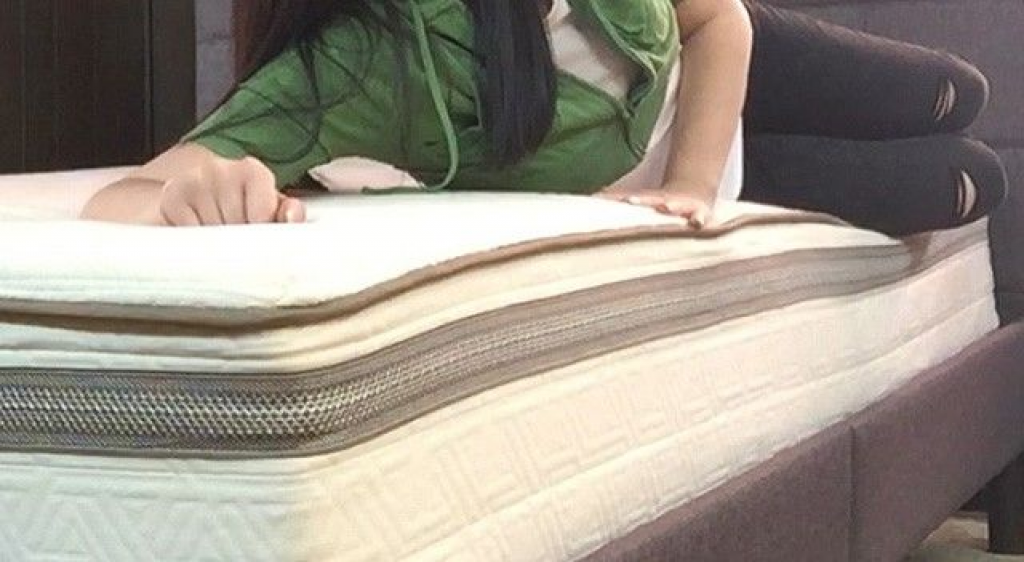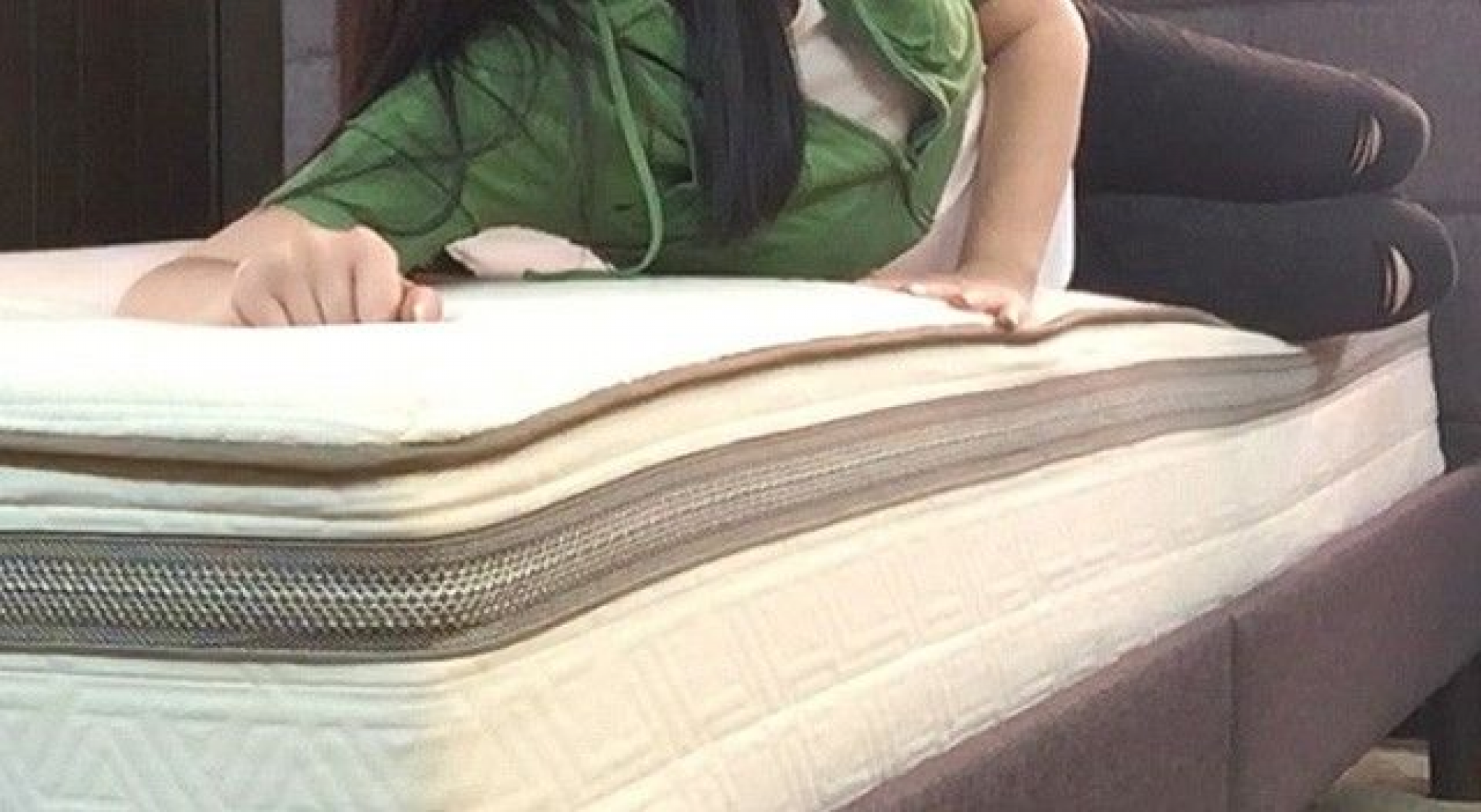 Firmness
The firmness of the mattress is a very important factor for heavy people. When choosing a mattress, you should consider the amount of pressure an average man or woman exerts on the bed. Sometimes, the firmness of the mattress for a heavy person is a good choice for you.
---
FAQ
Do Mattresses Have A Weight Limit?
The short answer – yes. Especially those mattresses that are designed for heavy people. The average weight limit is about 450-500 pounds but can be more, depending on the manufacturer.
What Mattress Types Are Best For Heavier Sleepers?
Heavy sleepers need a mattress that can stand up to their weight and the wear and tear of their nightly tossing and turning. If you're a heavier sleeper than average, it pays to look for a mattress that can handle your size and habits. An innerspring or hybrid mattress is one of the most popular mattress types for heavy sleepers. These mattresses offer premium comfort and support for heavier bodies.
What Mattresses Are Best For Heavyweight Sleepers With Back Pain?
Not all mattresses are created equal, and not all are suitable for heavyweights who suffer from back pain. To solve your issue, you need a firm mattress with the perfect support. The hybrid supportive mattress will be an excellent solution for heavyweight sleepers with back pain.
---
The Bottom Line
Mattress for heavy people is not an easy topic to cover, but I gave it our best in this helpful guide. I hope you enjoyed reading it as much as we did writing it, and if you have any questions, please feel free to leave a comment below. Happy shopping!