A mattress pad is a layer of fabric placed atop the mattress to protect it from wear and tear. It can also be used to add warmth, mask unpleasant odors, and provide additional support. Mattress pads are typically made of cotton or polyester and cover the whole mattress. The size of a typical mattress pad ranges from twin to king-size, depending on the type desired by the customer.


Mattress pads are generally inexpensive, costing between $50-200 depending on the quality and size required for the bedding. Their primary purpose is not comfort but protection as they lie beneath sheets and blankets to keep them clean. They also protect mattresses from allergens such as dander, dust mites, and pollen. They also soften the texture of the bed by layering another soft material atop it.
---
How To Choose A Mattress Pad
It's time to buy a new mattress pad, huh? If you're wondering how to go about it, don't worry! Mattress pads come in different sizes, materials, and thicknesses. We've compiled this guide with access to product reviews and tips on what exactly you should be looking for. Take a look so you can choose the best mattress pad for your needs!
What is the definition of a mattress pad? A mattress pad is also known as an "underpad" or "protector." It helps keep your bedding clean by protecting from allergens, dust mites, sweat, blood stains from menstruation, and more. It's often waterproof and made of cotton or polyester fibers that are strong yet soft.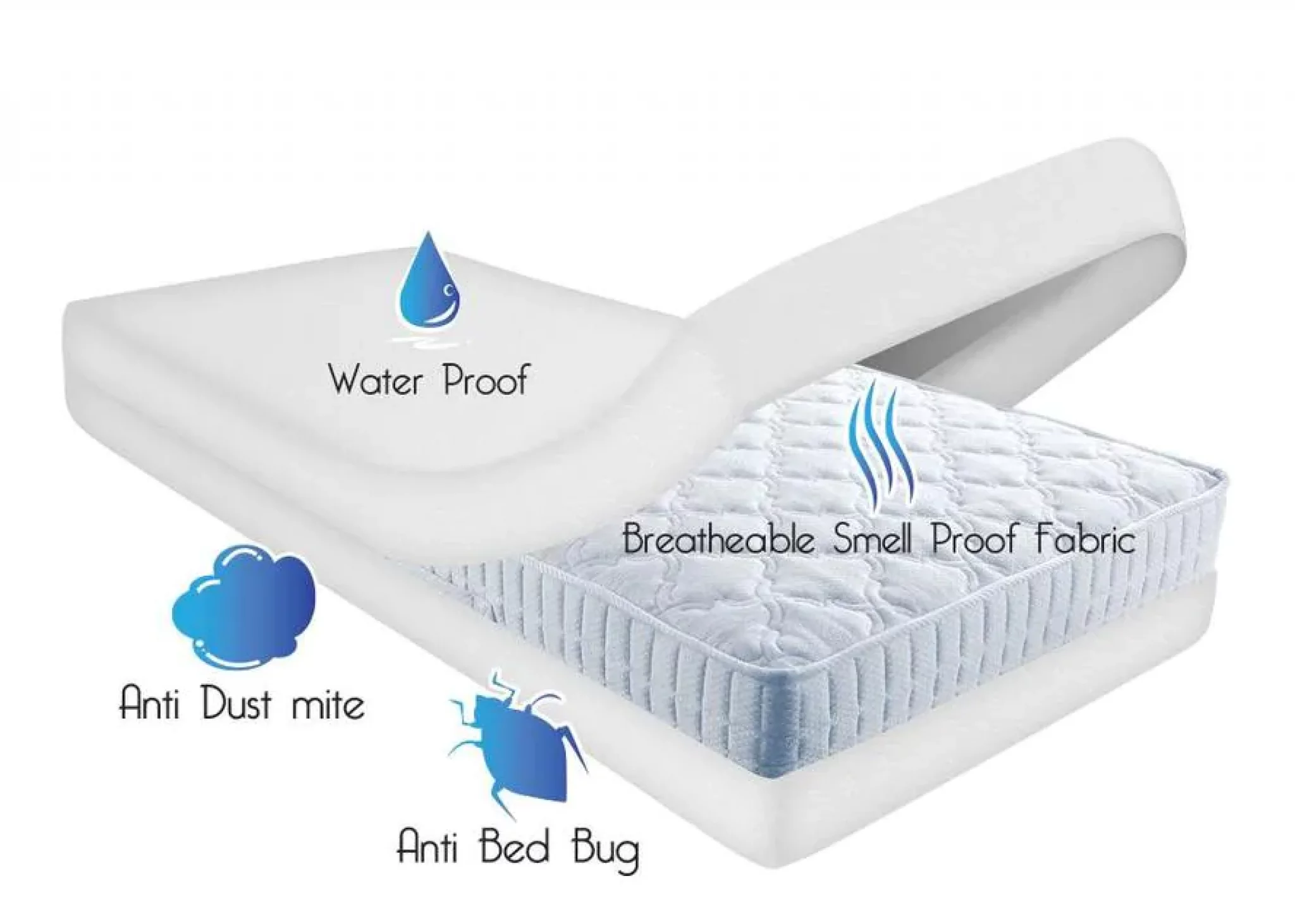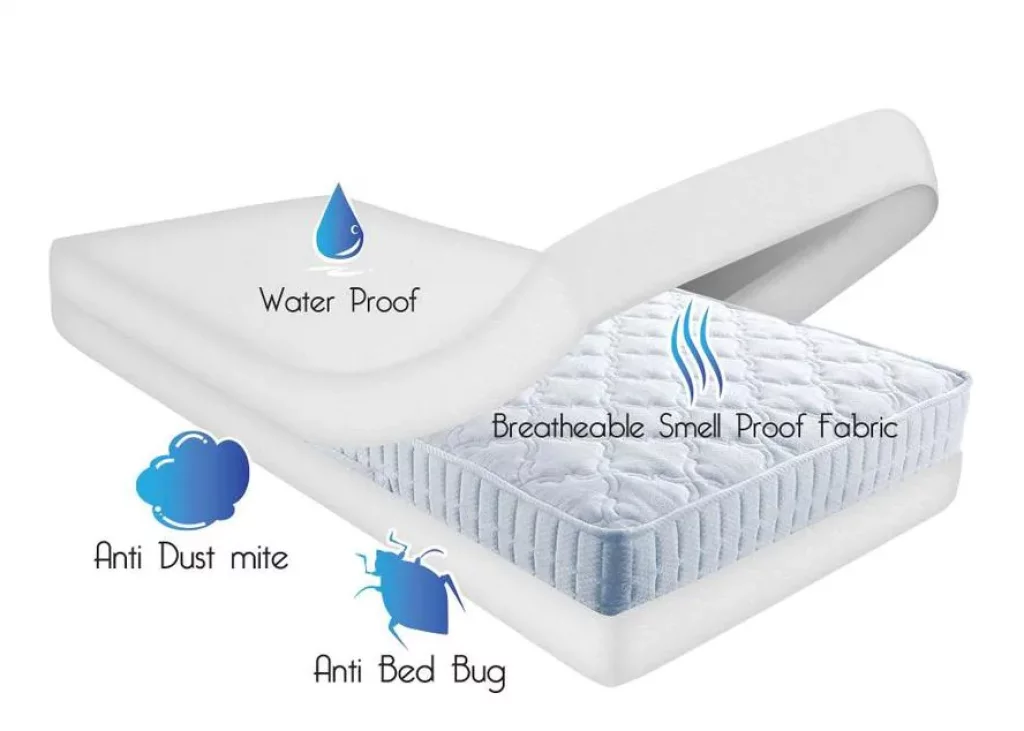 The next question you should ask yourself is how often do I need to change my mattress pad? Most experts recommend every three months. However, we suggest doing a weekly spot check. If there's any discoloration or stains that can't easily be removed, it's time for a new mattress pad. From pet accidents to bodily fluids, there are many reasons your mattress pad may need to be replaced sooner than necessary.
When choosing a mattress pad, you'll need to make sure it fits your mattress. When in doubt, the general rule of thumb is that you should buy roughly 6 inches longer cover on both sides of the bed. For example, if your mattress measures 60 inches wide, look for a cover that is 66 inches long. It's always better to have too much coverage than too little (or none at all)!
The next question you need to ask is what material I want my mattress pad to be made of? Although cotton and polyester are popular choices, polyester pads are more durable and less prone to shrinkage when washed. They're also hypoallergenic and resistant to dust mites. Cotton pads, on the other hand, tend to be more absorbent and moisture-wicking. They're also cheaper in the long run but not as comfortable for your skin.
Mattress pads do not impact the heat emitted by a mattress as this will not be affected by adding or removing pads. However, they are essential for allergy sufferers and people with sensitive skin as they will eliminate unwanted allergens such as dust mites, nits, and even bacteria. This is one of the primary reasons they are sold in different sizes. They are also important in protecting a mattress from heat damage.
---
Mattress Pad Vs Topper
A topper is a soft piece of material designed to replace the existing mattress pad, but in most cases, there will be no difference whatsoever between these two items. The only difference between toppers and mattress pads will be the size of the pillow.
A topper is generally cut large enough to accommodate the size of the existing mattress pad. Some manufacturers do not even differentiate between these two types of products as they are similar in nature and purpose.
---
Types Of Mattress Pads
Mattress pads come in different materials, sizes and thicknesses. The customer should decide on the type of mattress pad that will suit his or her needs best.
Mattress Pads For Support
These types of mattress pads are made for people suffering from lower back pain or other back ailments. They offer the needed support and help ease the pain. They are supportive enough to provide comfort but not too much to cause the sleeper to overheat during the night.
Mattress Pads For Protection
These mattress pads are designed with a waterproof coating on both sides to keep the bedding underneath free from moisture and stains. Although they are primarily used to protect the mattress from wet or soiled clothing, they can also boost the body's comfort.
Mattress Pads For Comfort
These mattress pads are made from memory foam and conform to the user's body while providing a comfortable feel necessary for a good night's sleep. They usually come in different colors, sizes, and thicknesses, but their main purpose is to make the bedding softer and more comfortable.
---
Mattress Pad Materials
Mattress pads are generally made of cotton or a waterproof coating. However, some memory foam mattress pads are designed to mold the body shape and provide comfort even on a hard surface. Cotton mattress pads feel cool during the summer but may not be soft enough for some sleepers. Memory foam mattress pads conform to the user's shape but may be too hot for people with sensitive skin.
Cotton
Cotton is one of the most commonly used materials in memory foam mattress pads due to its reputation as a natural material that is breathable and hygienic at the same time. It is also naturally hypoallergenic, which makes it ideal for people with allergies or sensitive skin. This material is also smooth on the skin and can provide comfort in bedding for people with sensitive skin.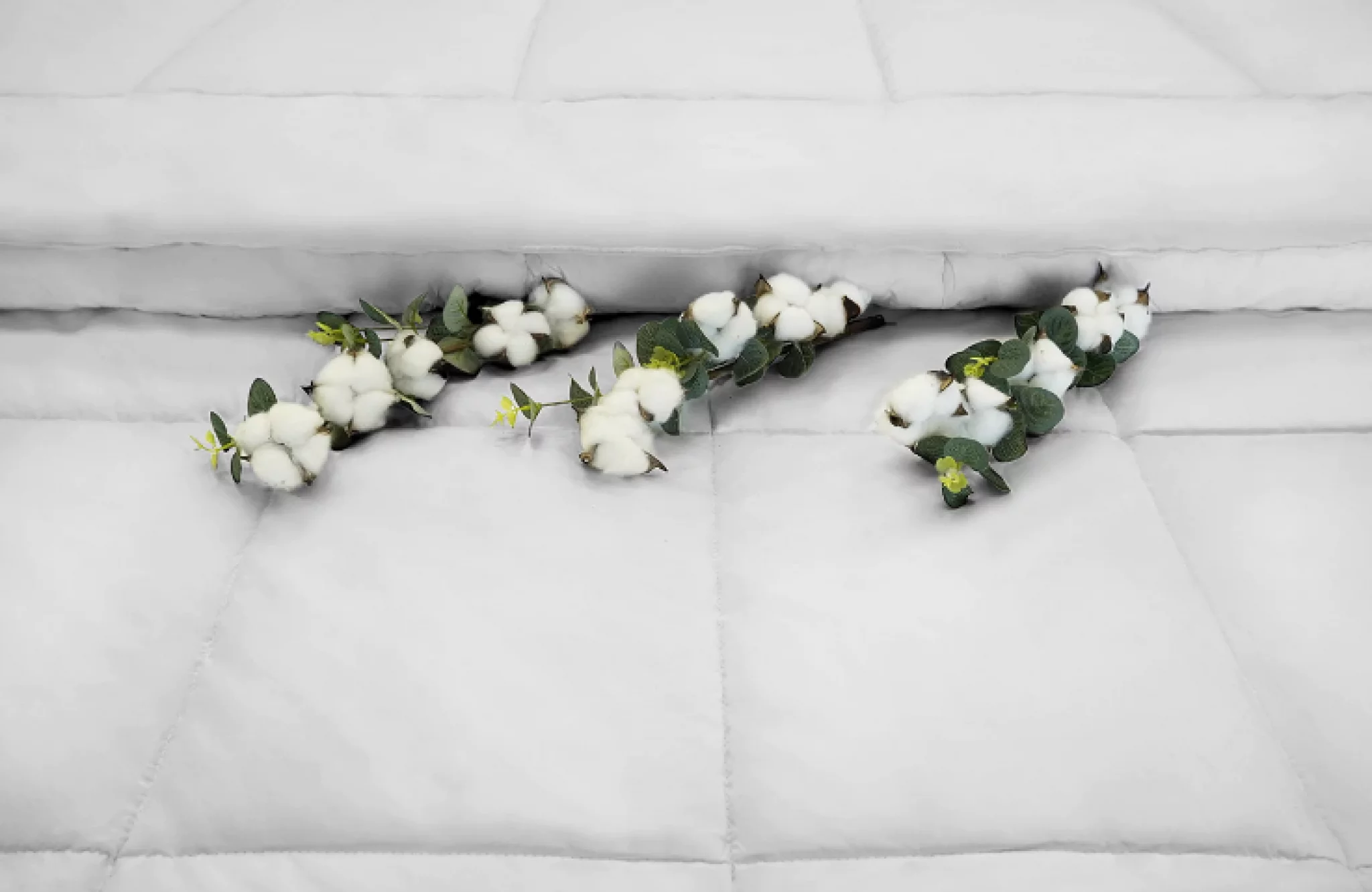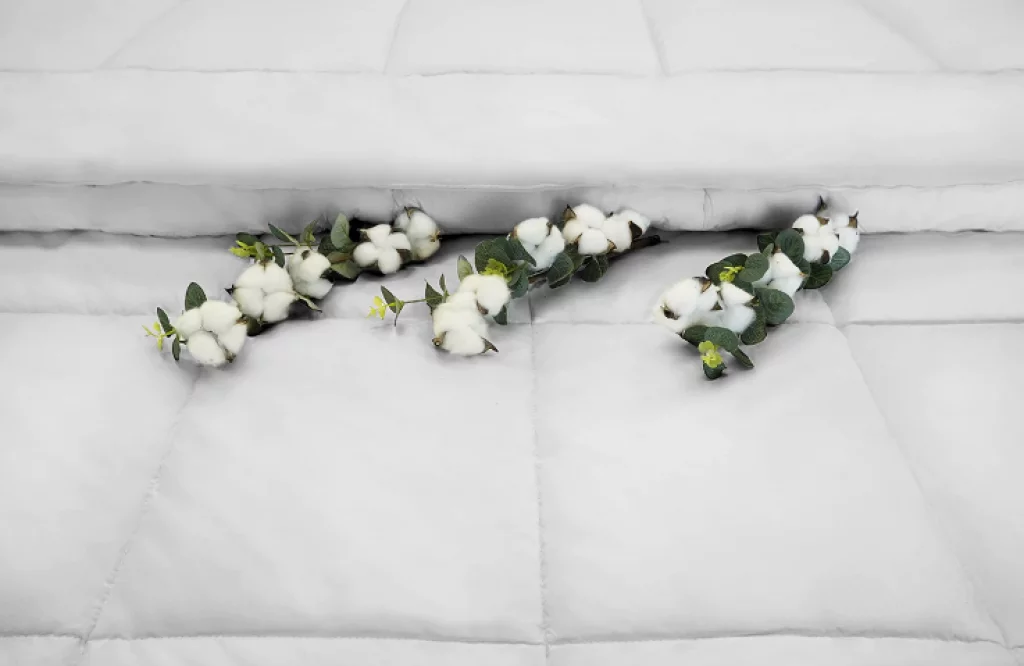 Polyester
Polyester is a synthetic material that is mainly resistant to staining and heat. It is also affordable compared to other mattress materials like cotton or memory foam. This material comes in different thicknesses and sizes, making it ideal for people with sensitive skin.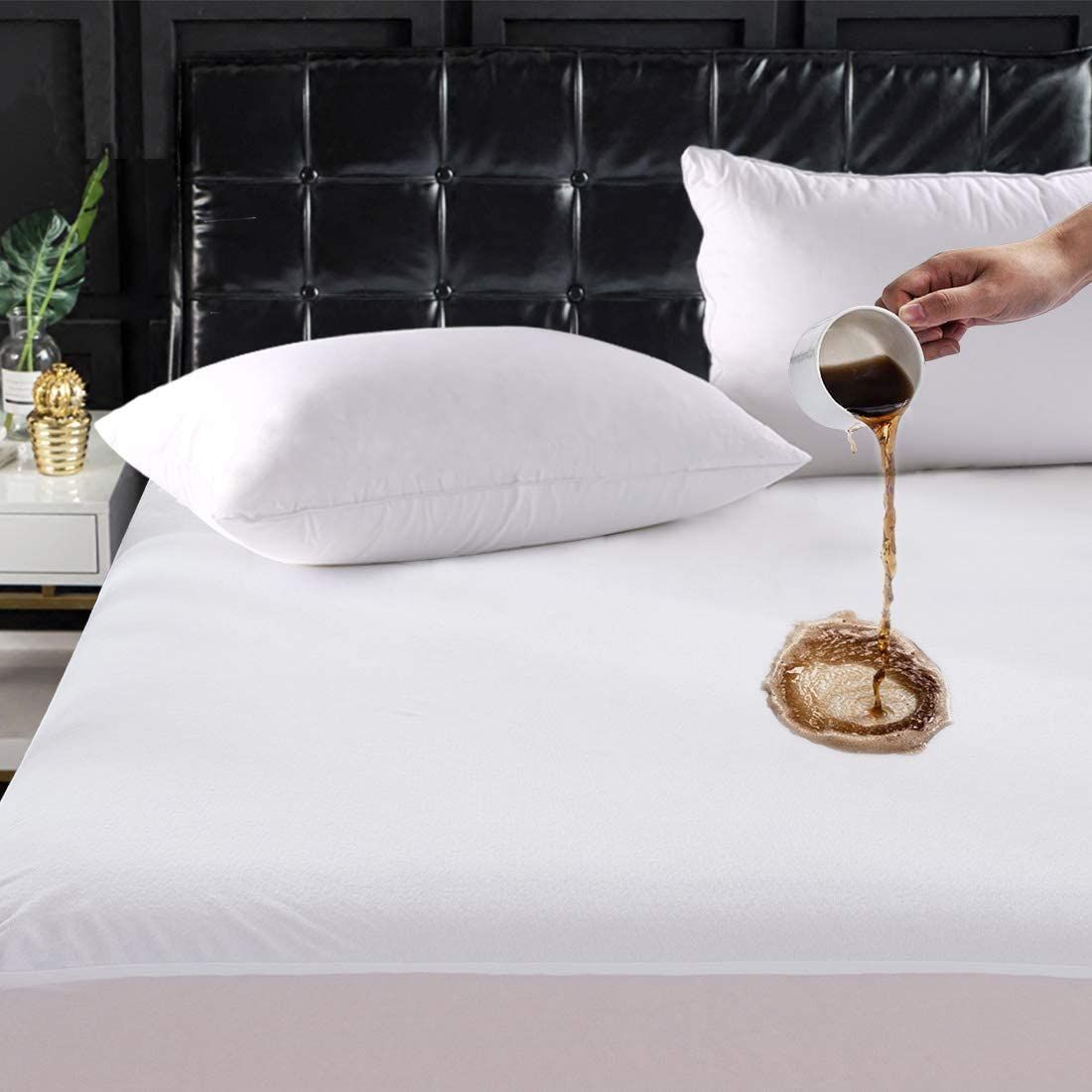 Polyester mattress pads are also waterproof and hard-wearing, making them perfect for places where inclement weather may lead to damp or sweaty bedding. Polyester fabric can be very smooth on the skin, but it may lack the breathability of cotton or memory foam.
Memory Foam
Memory foam is one of the more expensive types of mattress pads. It is soft to the touch, provides maximum support, and reduces pressure points created by sleeping on a firm mattress. Memory foam has been in use for quite some time now, with its first appearance in a product called Tempur-Pedic.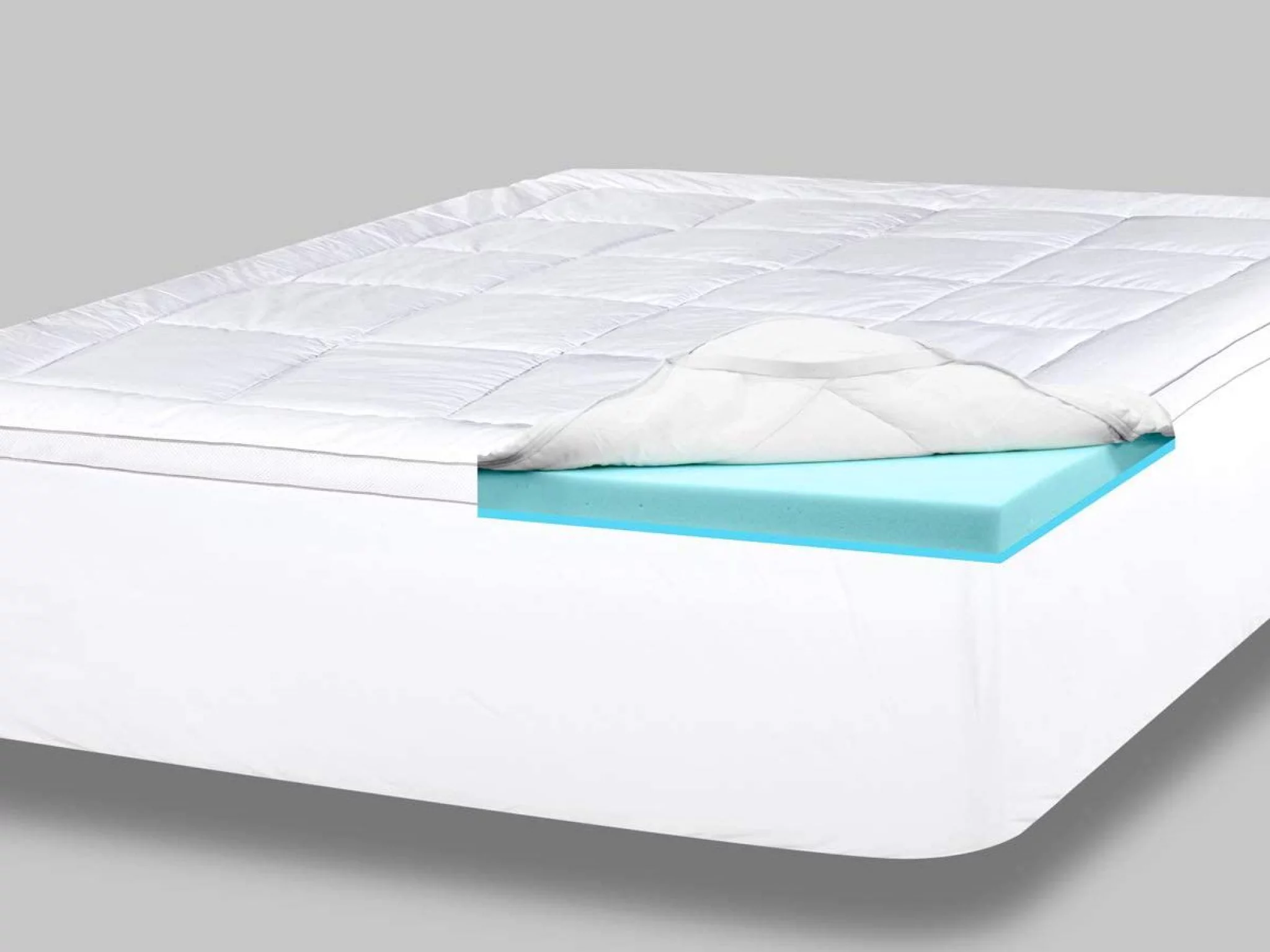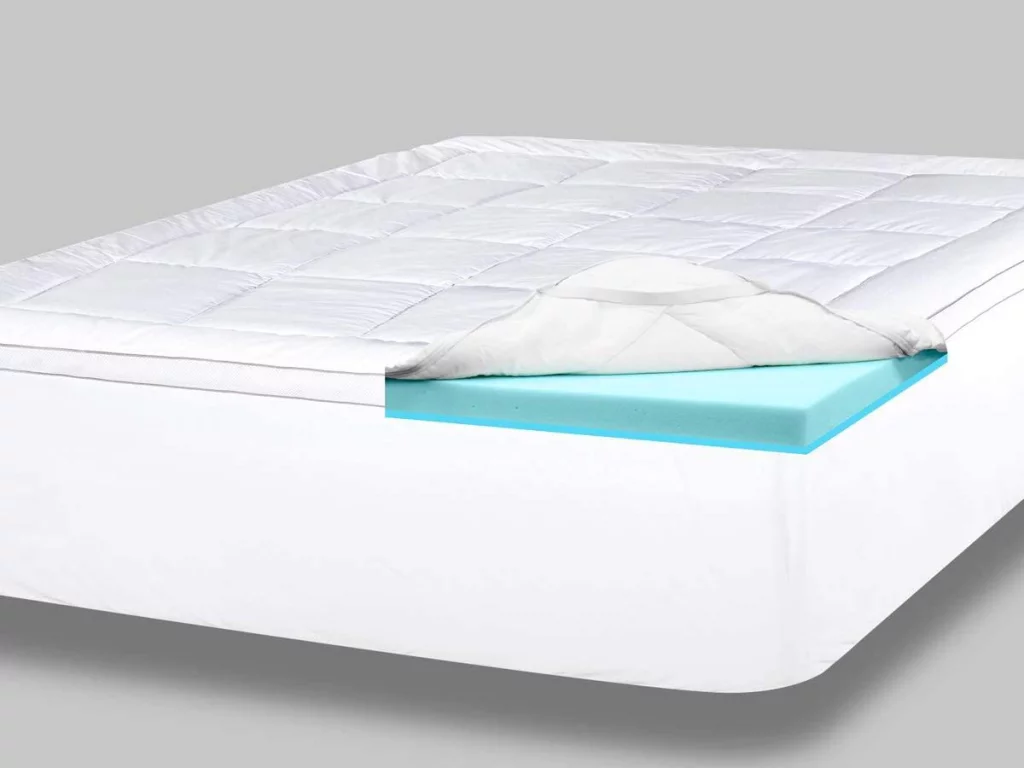 ---
Mattress Pad Sizes
Mattress pads come in different sizes to suit the size of the mattress. They are generally fashioned for every bed but are not universal. For example, an 8-inch sized bedding may require a king-sized or queen-sized mattress pad, while an 18-inch mattress may require a twin size. Here's the list of standard mattress pad sizes available on the market:
Twin size: 39 inches x 75 inches x 13 inches
Twin XL: 39 inches x 80 inches x 13 inches
Full: 54 inches x 75 inches x 13 inches
Queen-size: 60 inches x 80 inches x 13 inches
King-size: 78 inches x 80 inches x 13 inches
California King: 72 inches x 84 inches x 13 inches
---
FAQ
What Is A Mattress Pad Used For?
A mattress pad is a thinner, lighter mattress cover that sits on top of the fitted sheet or other primary bedding. It might also be called a mattress protector, topper, slipcover, or quilt.
Some say that only futon mattresses need a liner because standard mattresses are protected by the sheet. The truth is that any type of mattress can benefit from an appropriate protective layer like this one. Mattress pads have three main benefits: they provide additional comfort and warmth for your bed, offer extra protection for your mattress from spills and stains, and they can add decorative value to the room.
Are Mattress Pads Good?
Mattress pads are one of the most popular types of mattress protection. They are used to add a layer of extra comfort, protection, and warmth to your bed. They also help regulate your body temperature by absorbing some of your body heat during hot seasons or keeping it warm during cold seasons. 
How Often Should You Clean Your Mattress Pad?
It should be done every three months on average and more frequently if there are pets in the home or outbreaks of bed bugs. They recommended cleaning with hot water and fabric softener on cold cycles to minimize shrinkage of the fabric.