Heavy side sleepers tend to have the most difficult time finding a good mattress. With the wrong support, you can end up with neck pain, back pain, shoulder pain, and even worse. But there is hope! We've compiled a list of the best mattresses for heavy side sleepers so you can get your power nap on without any aches and pains in tow. In addition, you can learn things to consider when choosing the right mattress for your needs.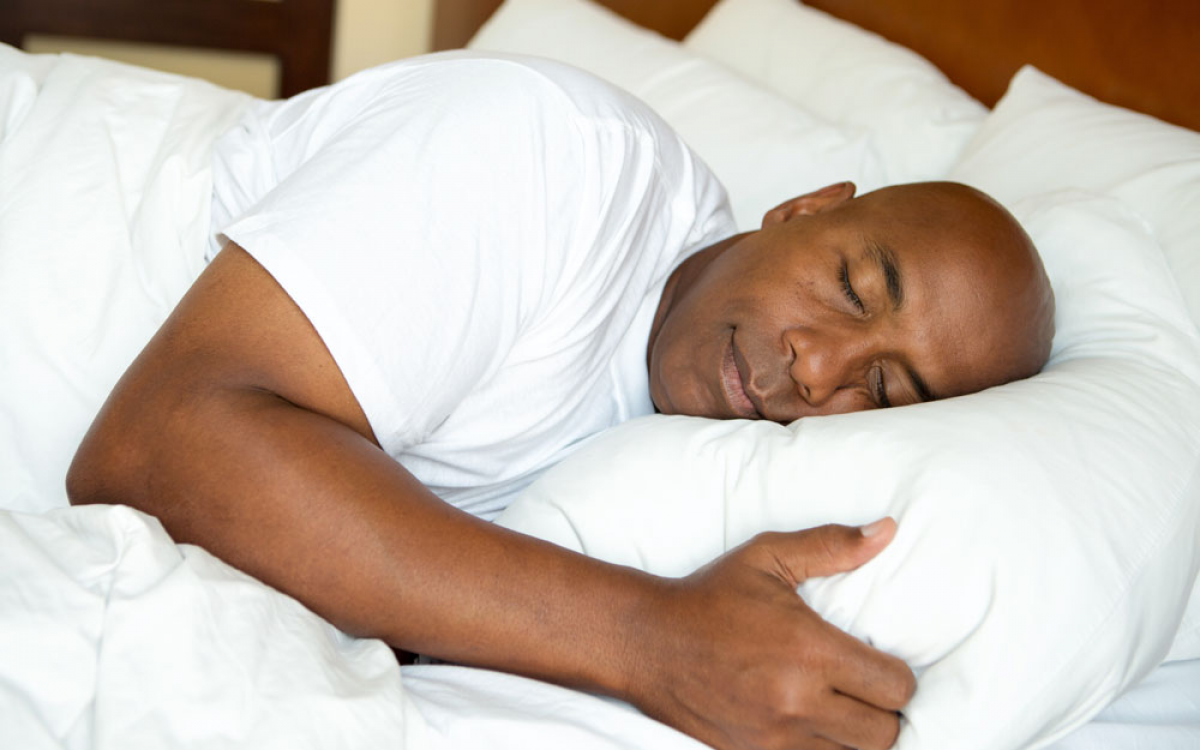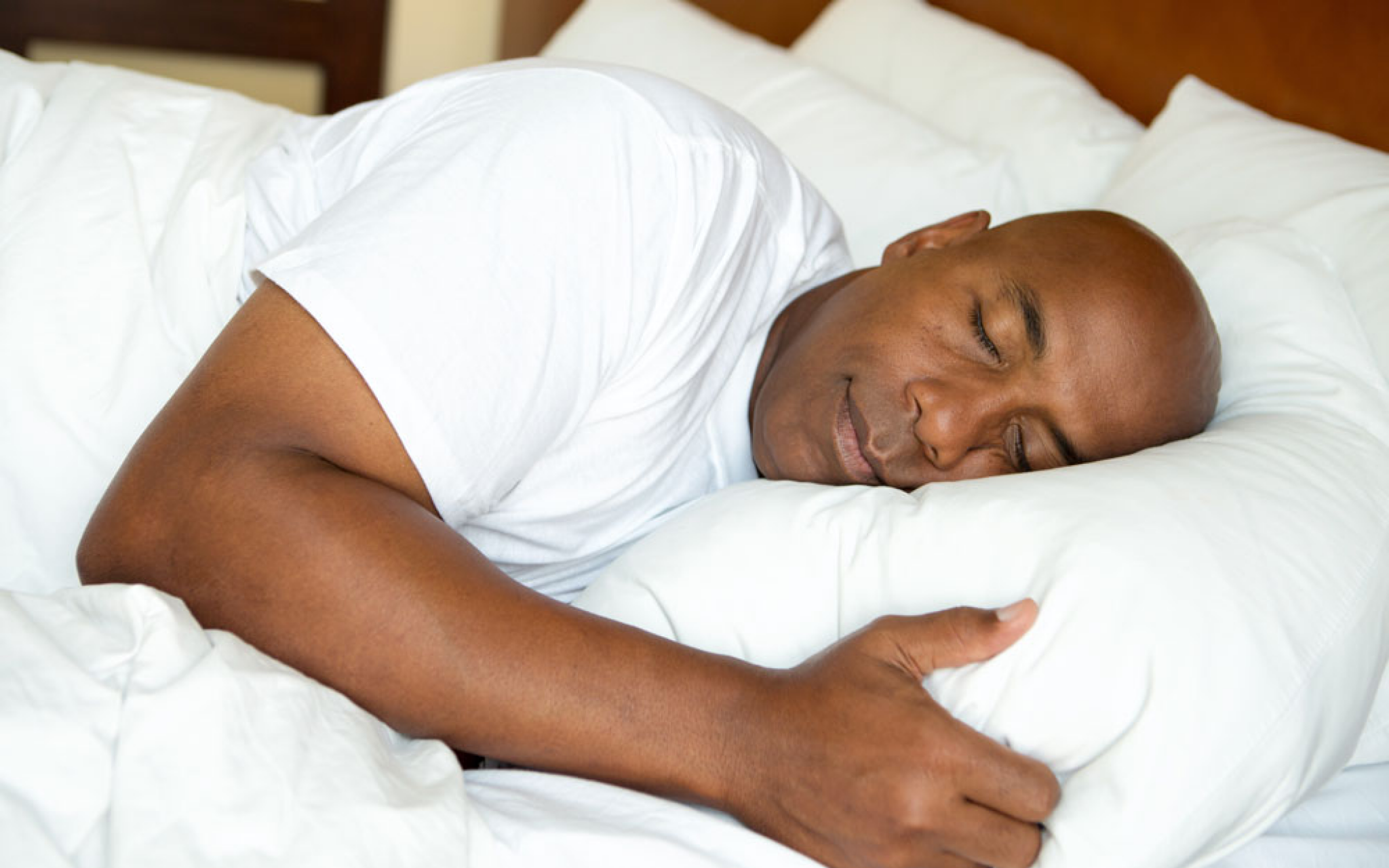 ---
Top 5 Mattresses For Heavy Side Sleepers
#1
PlushBeds Botanical Bliss 12-Inch Medium Organic Latex Mattress
Get $1,250 off
Ideal for side sleepers who enjoy maximum pressure relief in their shoulder & hip areas.

GOTS Certified Organic Cotton Cover.

Talalay latex provides an unrivaled balance of support and comfort.
Trial period: 100 nights

Warranty: Lifetime Warranty

Shipping:
Free Shipping

Firmness:
8/10

Price range: $$$$$

Type: Latex
---
Best Mattresses For Heavy Side Sleepers Reviews
Helix Plus Mattress
Great Choice
If you're looking for a new bed, you might have seen one of the most innovative options on the market: the Helix Plus mattress. Its 13″ height makes it suitable for use in different beds, and its extra layer of support is great for heavier people. Plus, its TENCEL™ cover promotes airflow and keeps the heat off your body all night long!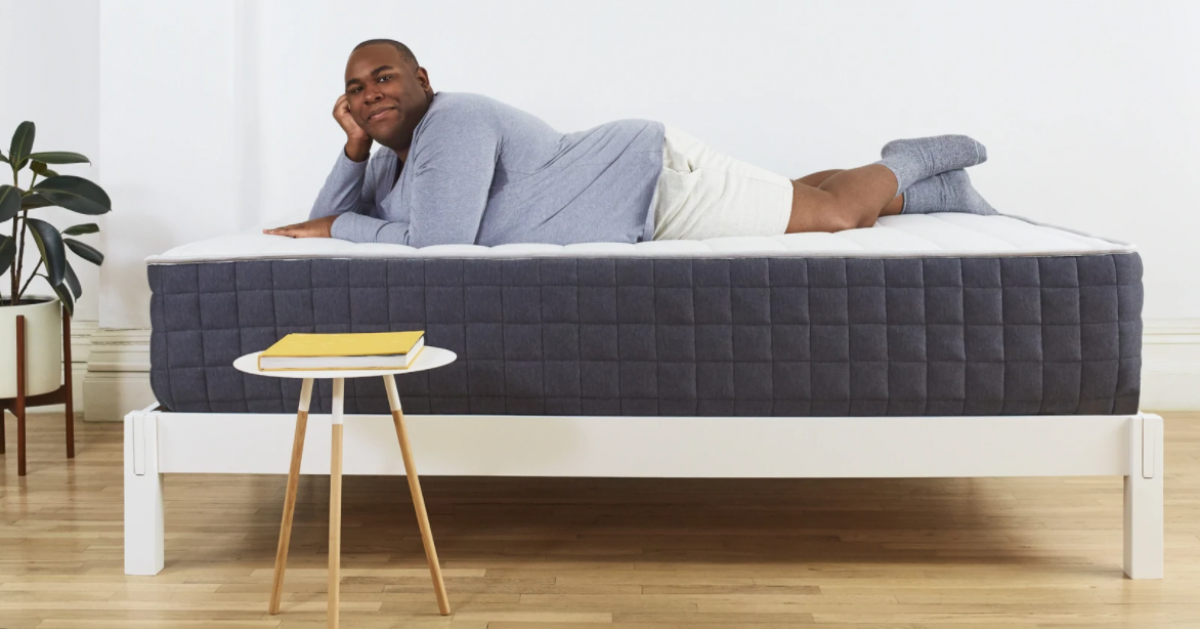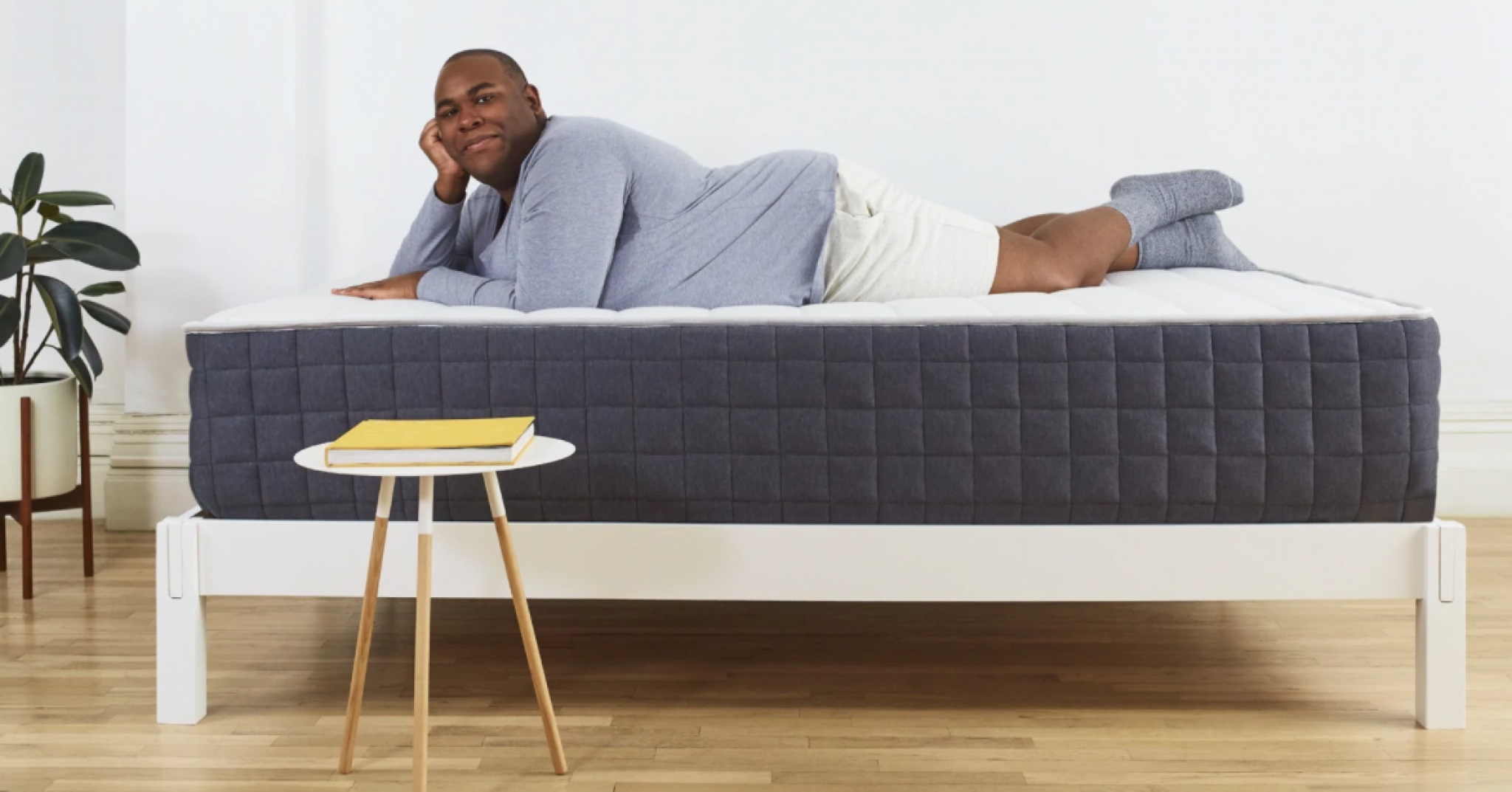 Helix Plus offers a 100-night sleep trial period, and they will take the mattress back and refund your money if you're not satisfied. They also have a 15-year warranty to offer their customers peace of mind.


The mattress is made in America and designed for people of large stature. The extra support layer is great for heavier people who experience discomfort with traditional mattresses that don't offer much support.
What I Like
This hybrid mattress provides outstanding comfort. The extra layer is perfect for heavy people who need greater support.
The medium-firm feel makes it suitable for most consumers, while the body contouring provides even more comfort.
The TENCEL™ cover promotes airflow and keeps heat off your body, which helps you stay cool all night long.
It's made in the USA, so the materials are GMP-compliant and don't contain any harmful substances.
---
Titan Luxe Hybrid Mattress by BrooklynBedding
Best For Couples
If you're looking for an ideal mattress that will provide both your sleep partners with a good night's rest, look no further than the Titan Luxe Hybrid Mattress. This mattress is far more than just a place to lay your head at the end of the day; it is also where you get to enjoy the benefits of a deep REM sleep cycle and dream uninterrupted by nightly distractions.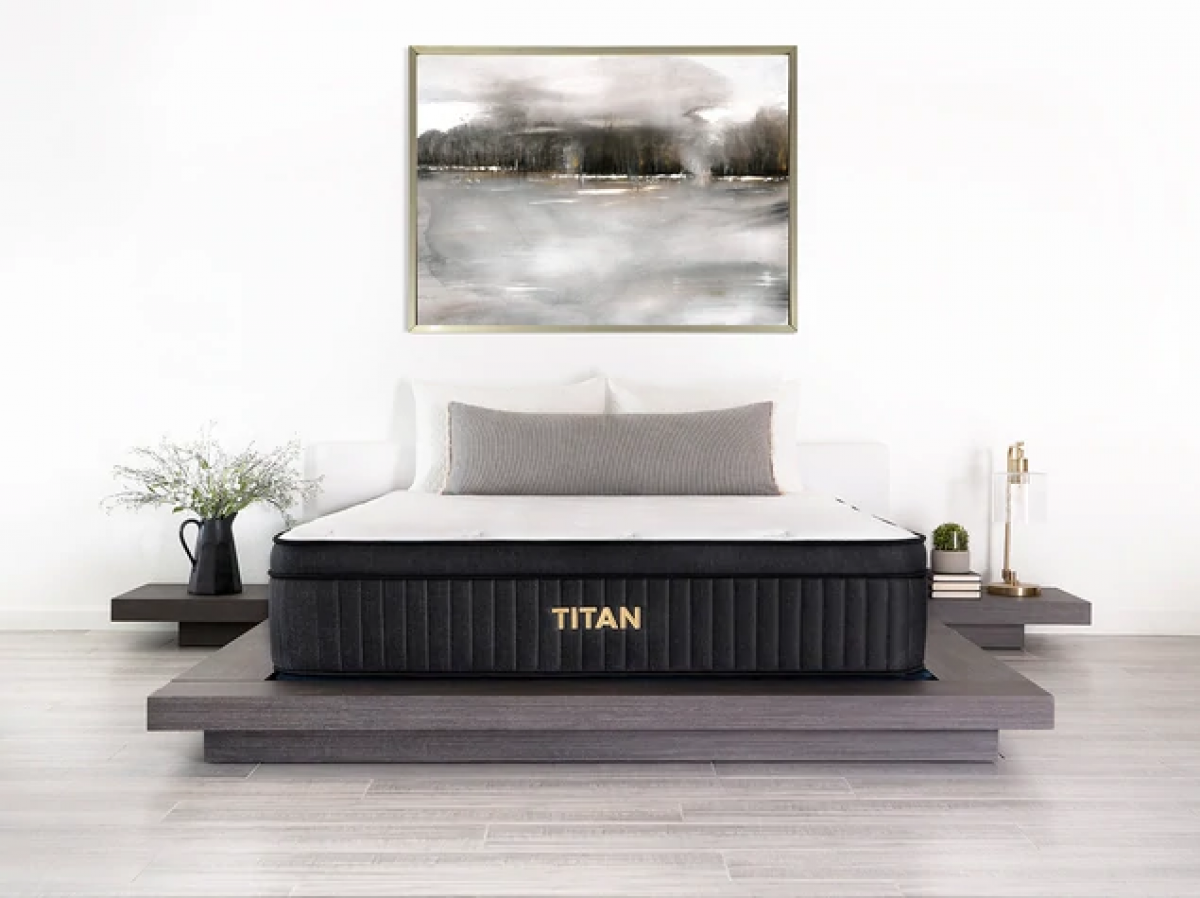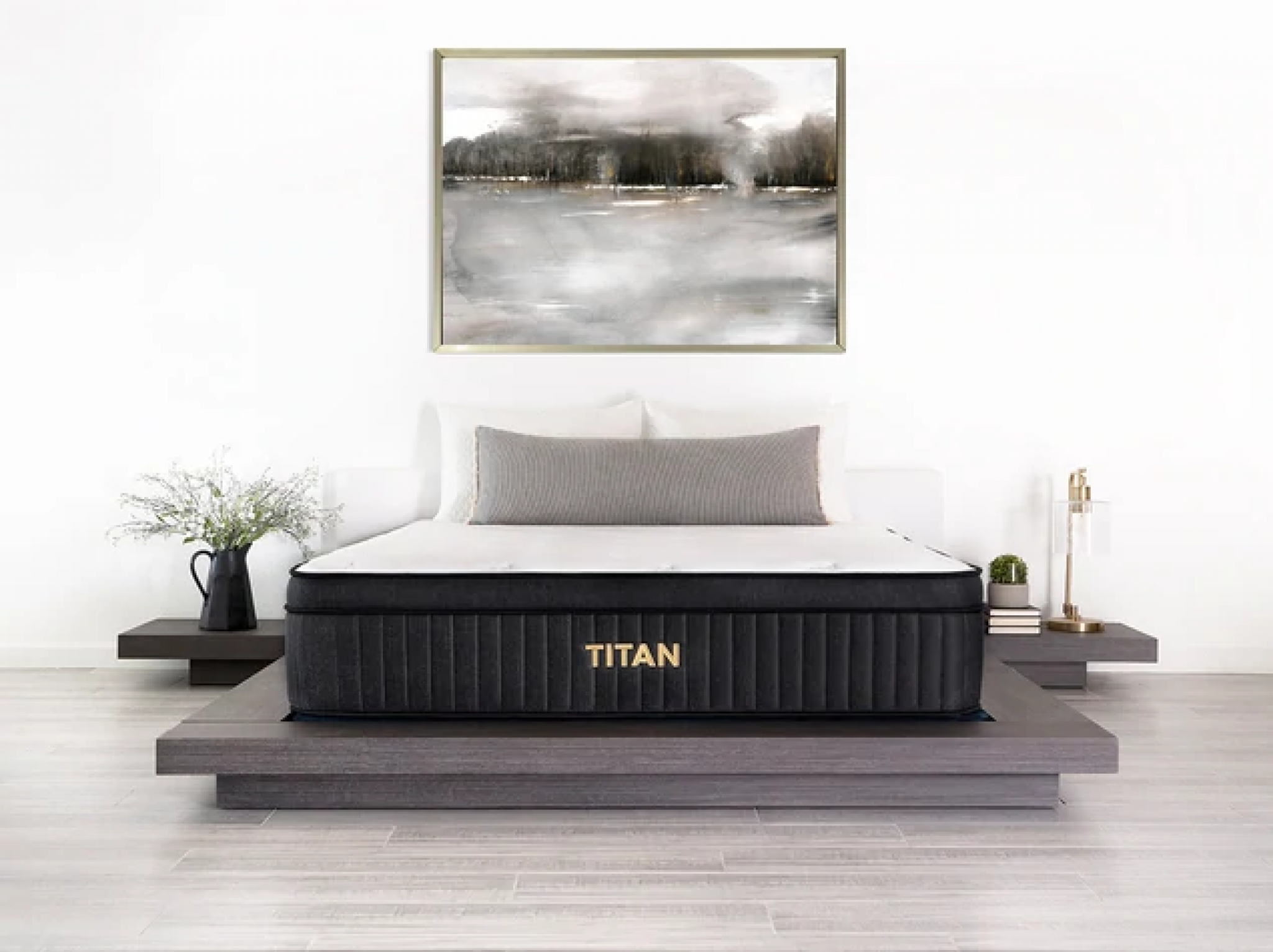 This comfort-oriented design features hypoallergenic, coil-on-coil technology that provides optimal contouring for both partners and individually encased coils with 1,032 springs that deliver ample support. The Titan Luxe Hybrid Mattress offers maximum comfort and support while providing the stunning aesthetics of a luxury mattress.


Luxurious foam that offers contouring support in addition to 8 inches of individually encased coils manufactured from high-quality steel for superior comfort and support. The Titan Luxe Hybrid Mattress also features 2 inches of Energex® memory foam.


While this foam does not offer the spring-like resilience of traditional memory foam, it provides significantly improved motion isolation and optimized weight distribution. The Titan Luxe Hybrid Mattress is topped with 1 inch of gel memory foam for a cooler sleeping temperature and optimal pressure relief to minimize muscle strain and pain.
What I Like
It is a hybrid mattress, which means you don't have to compromise on a good night's sleep.
The feel of this mattress is soft yet firm enough to support your back and body as you sleep.
If you have a partner who likes to move around at night, this mattress provides enough support while not feeling too firm or too soft.
Because its high-density construction doesn't sag as much as regular beds do because of its high-density construction. This means that it won't feel like it is going to crash down on your sides and suffocate you when you roll over in the middle of the night.
---
Winkbeds Plus Mattress
Best Edge-To-Edge Support
The WinkBed® Plus Mattress will provide deep support with our Euro-pillow top filled with gel-infused foam and an extra layer of 100% natural Tencel® fabric on top. Their pillow-top is firmer than most, so they won't bottom out into a saggy mess like other brands. In addition, the firm Euro-pillow top is covered in 100% natural Tencel®.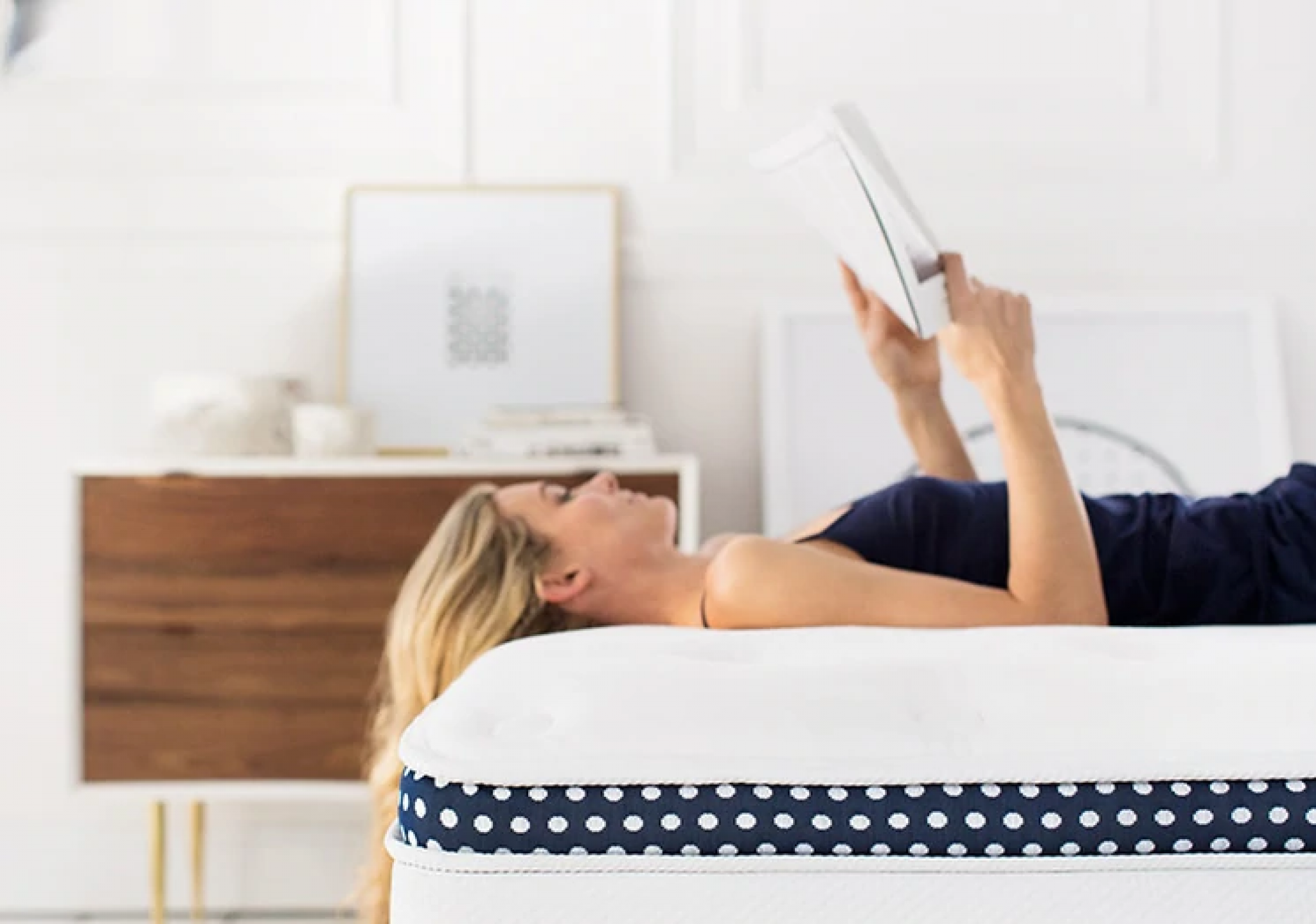 This mattress is a hybrid design of foams and innersprings which all work together to provide the deep support that heavy sleepers need. Moreover, if your partner tends to move around at night, this mattress will prevent you from getting disturbed by their movements.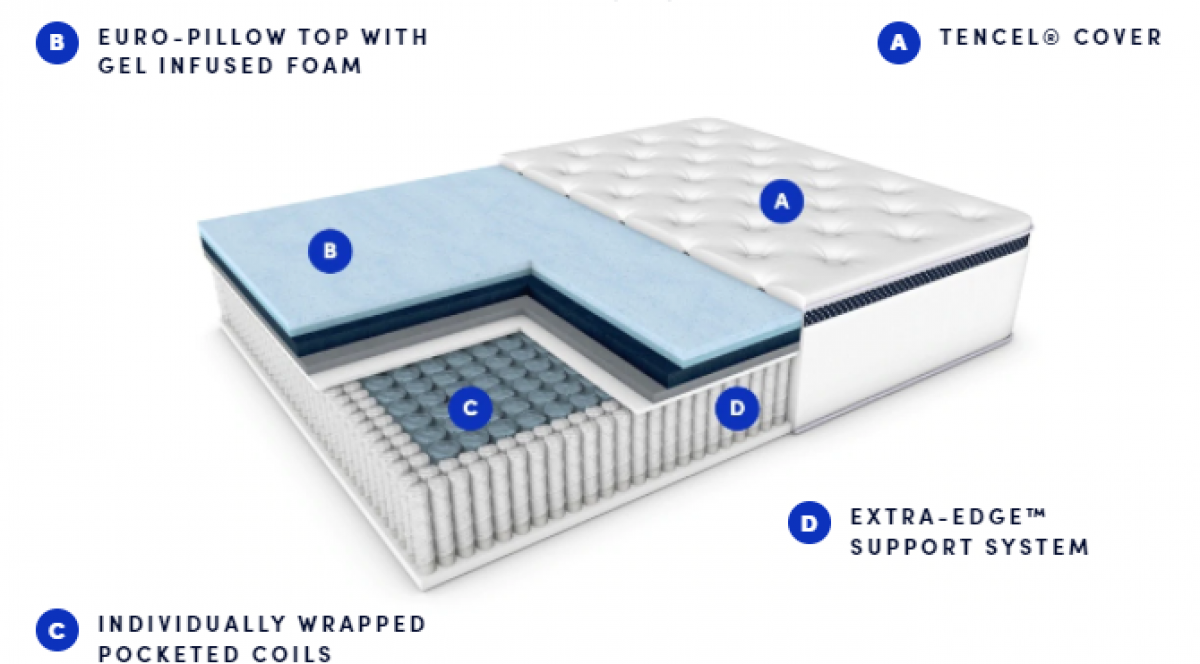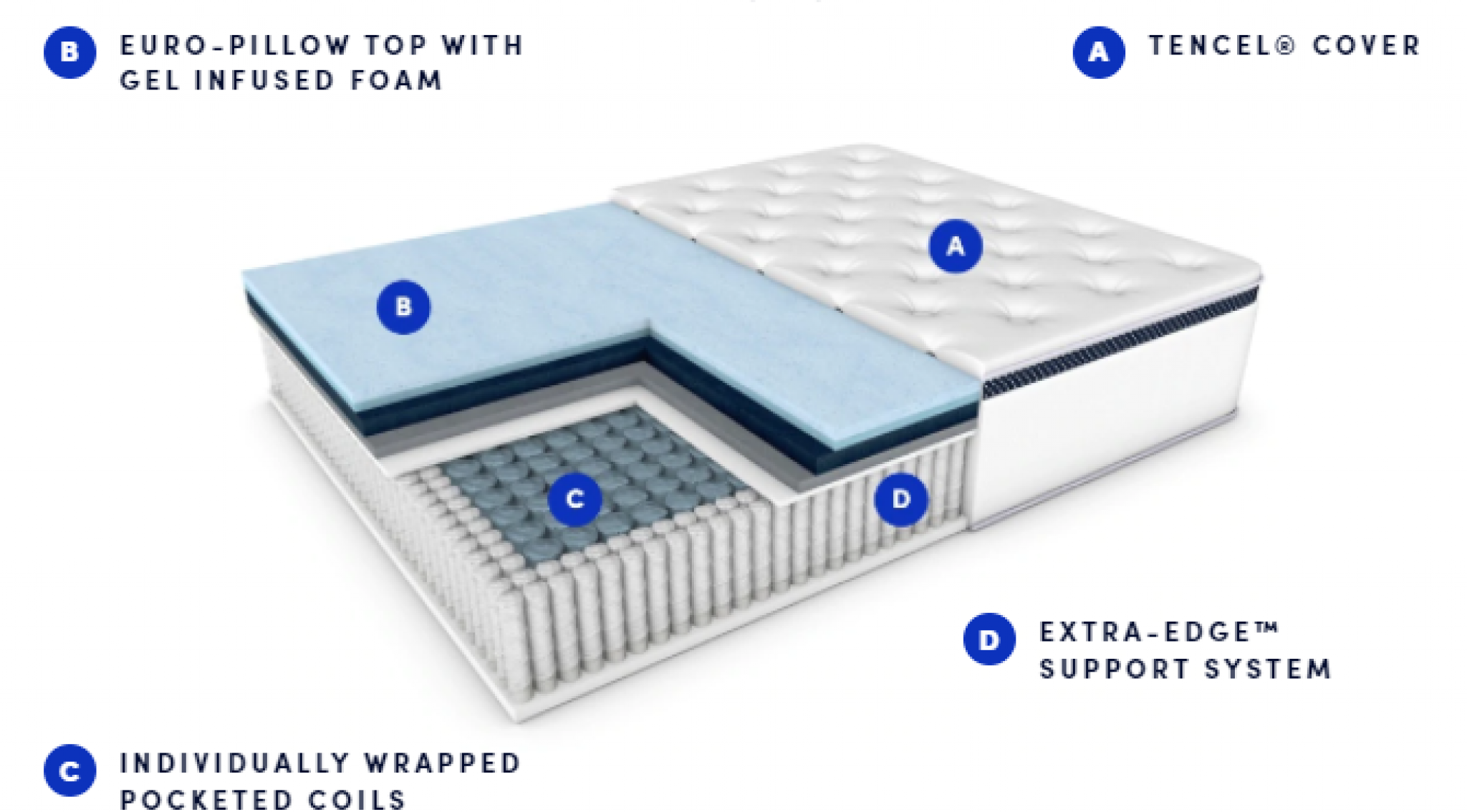 All orders are shipped free. You get your bed delivered directly to your door without having to go out of your way or pay any delivery fee. The manufacturer also provides a warranty covering our mattress for as long as you own it. If you have any issues with your mattress, they will be happy to service or replace it. Additionally, the mattress featured a 120-night risk-free trial sleep.
What I Like
Sleepers who have back or shoulder pain can benefit from this product since it supports several different levels, not just one.
The mattress has a reasonable price.
The main material is breathable and soft to the touch. At the same time, fabric has strength and doesn't sag with use.
There is no dead space in the mattress, so you get proper support for your body without unwanted indentations in the center of the bed.
---
Saatva HD Mattress
Best Luxury Mattress
We all have different sleep needs and preferences. If you happen to be, for instance, a larger individual who loves sleeping on your side, then a luxury mattress like the Saatva HD may be perfect for you. We know that this type of sleeper is at an increased risk of back and joint pain-especially if they are also experiencing motion discomfort while they sleep.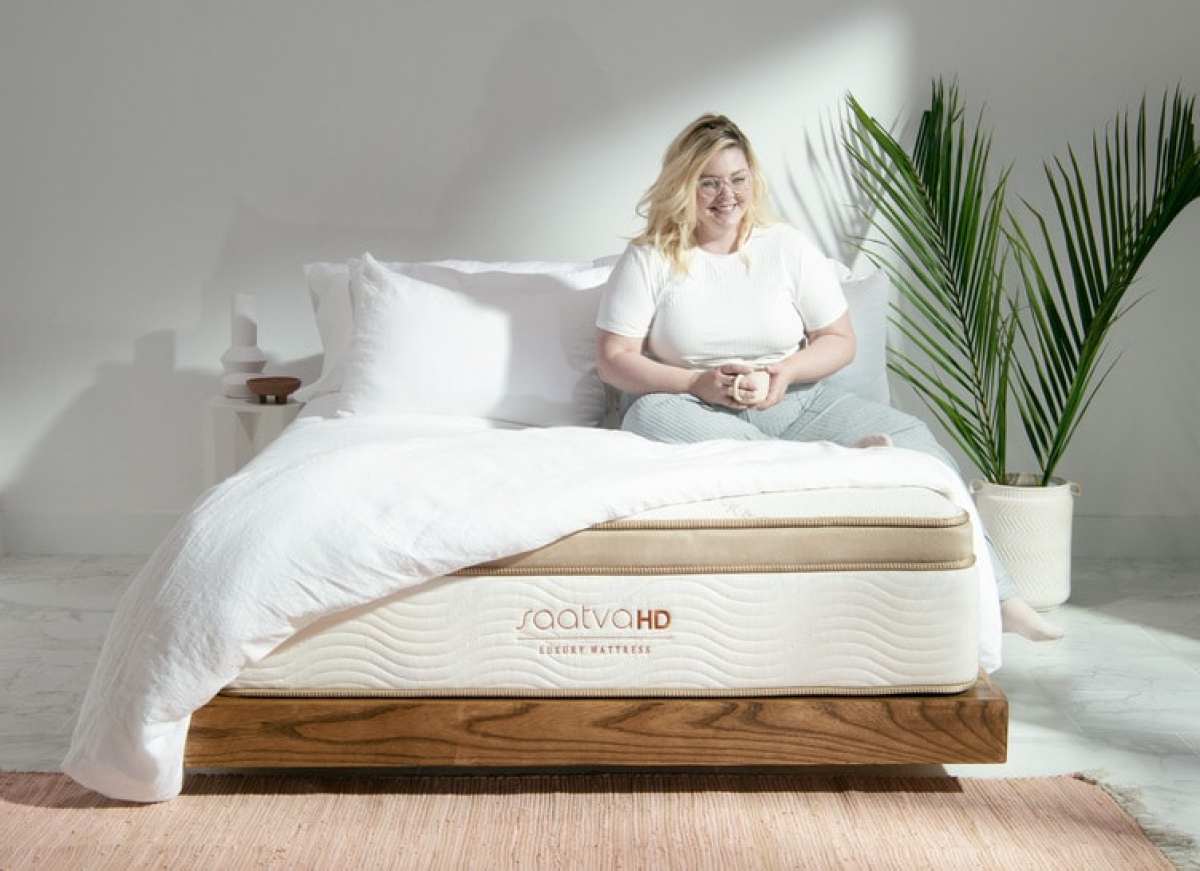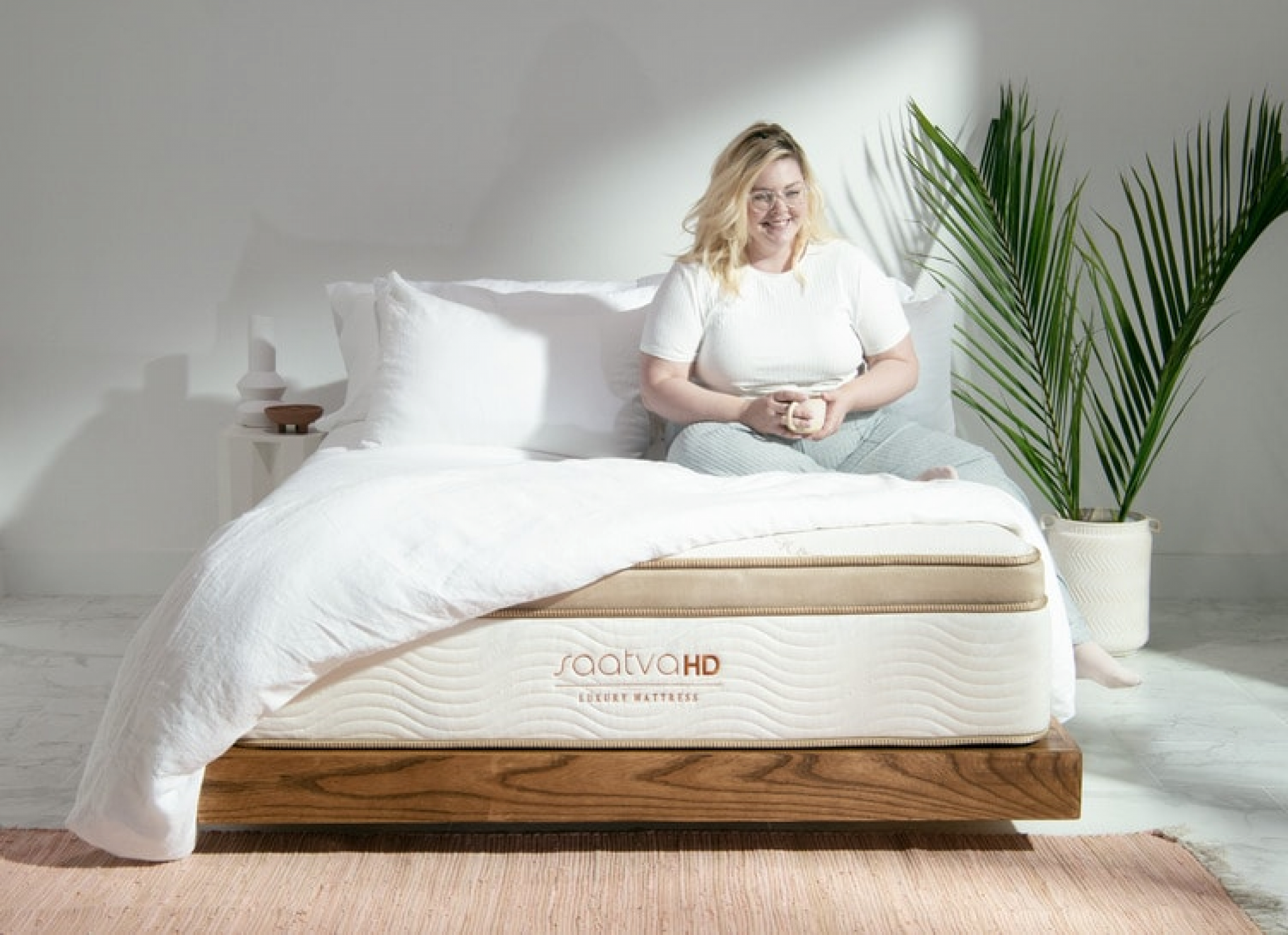 However, this mattress is designed with many features to alleviate these issues. This includes its heavy-duty springs with coils that provide support even in the case of bigger bodies; its thick foam layers that provide comfort and cushioning to relieve pressure points; its balanced firmness level, so it's not too hard or soft.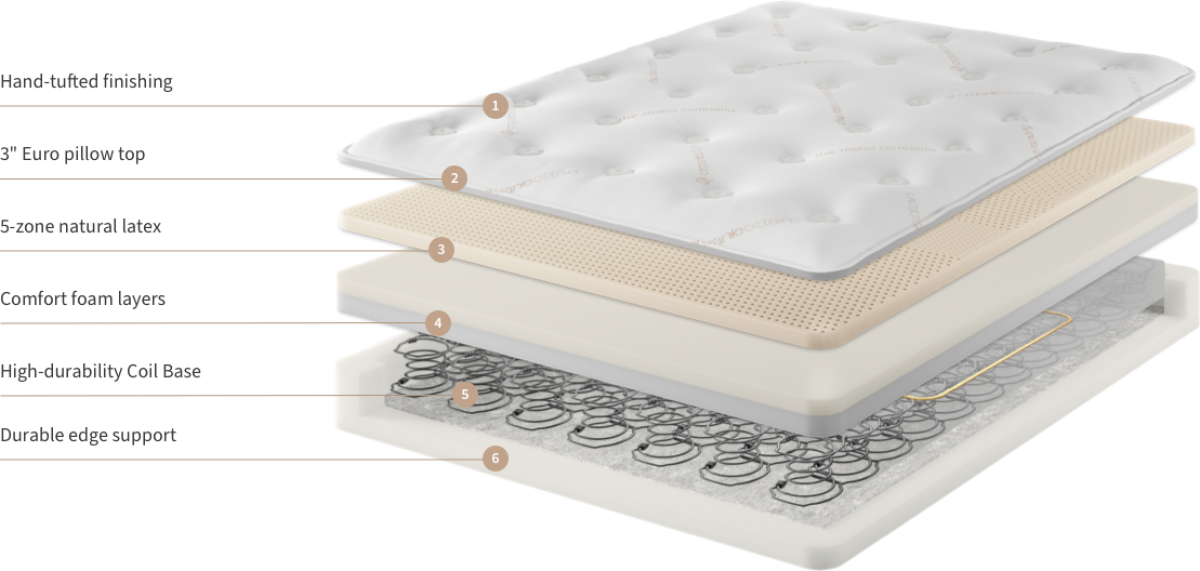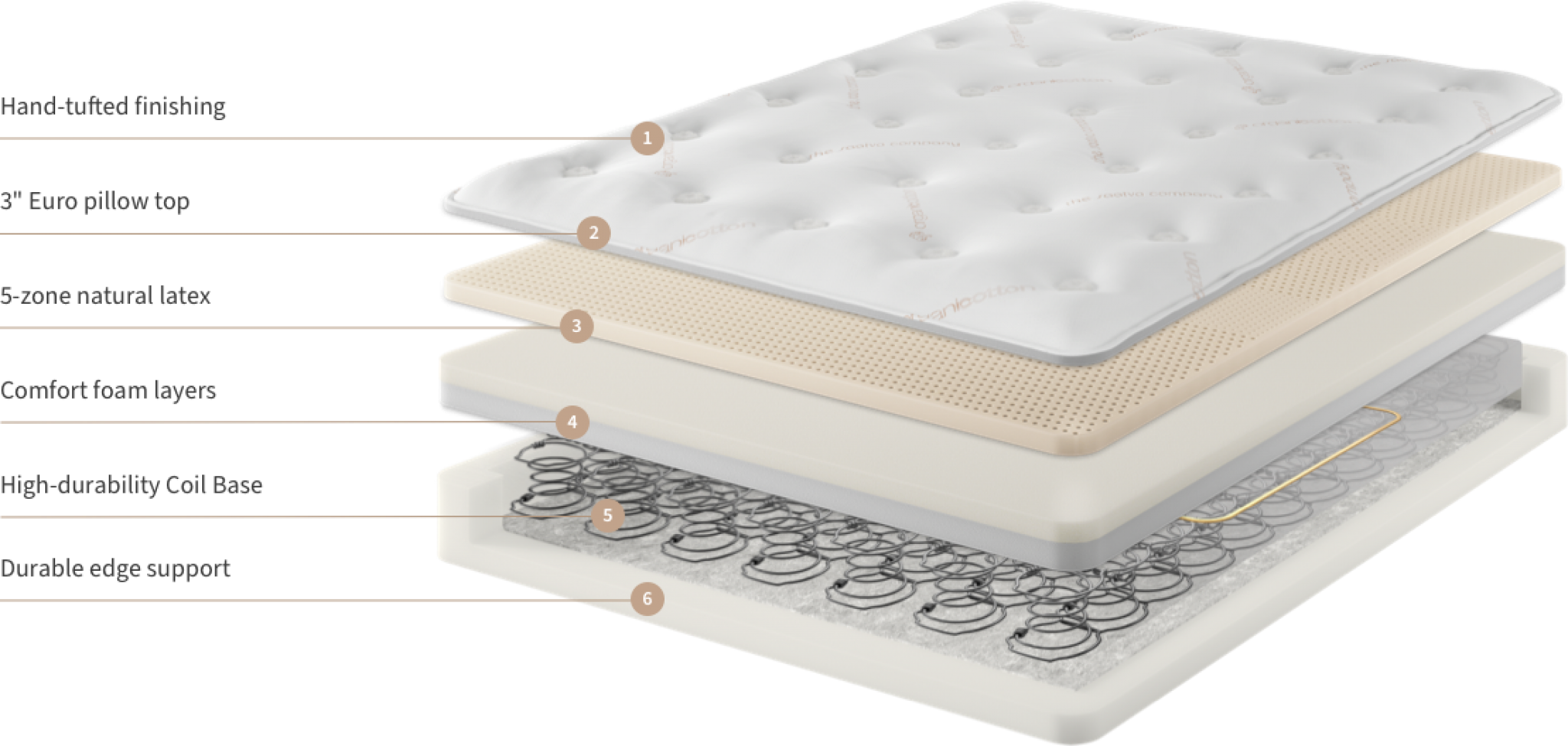 Saatva's HD mattress is a hybrid mattress constructed with high-density foams layered with a breathable and supportive gel-infused cushioning. The result is a mattress with exceptional support and comfort.
The thick foam layers help the mattress maintain its shape so it'll accommodate the body's changes in height, weight, and temperature. This means you can sleep soundly in any position, even if you're transitioning from sleeping on your back to sleeping on your side or vice versa, or from soft comfort to firm support as you wake up throughout the night.
What I Like
Saatva's mattress is constructed with high-quality foams designed to last a long time. This means you'll be able to get the most value out of your purchase as it won't begin to sag or conform in the places you sleep in your sleep pattern.
Saatva's mattress offers a series of comfort and support layers designed to keep you sleeping comfortably, no matter how you sleep or for how long.
Saatva's mattress includes a heavy-duty base support system that provides even weight distribution, so there's no sinking or bounce when in motion while sleeping. This also contributes to the entire mattress feeling balanced and comfortable over time.
---
Big Fig Mattress
Best Cooling Technology
The Big Fig is a mattress company from America specializing in luxury mattresses for heavy side sleepers. Below you can find the information about the Big Fig mattress.
First and foremost, this mattress supports 550lbs per sleeper or 1,100lbs total. The ThermoGel Cooling Technology prevents night sweats, which is an issue that most people have these days with other beds.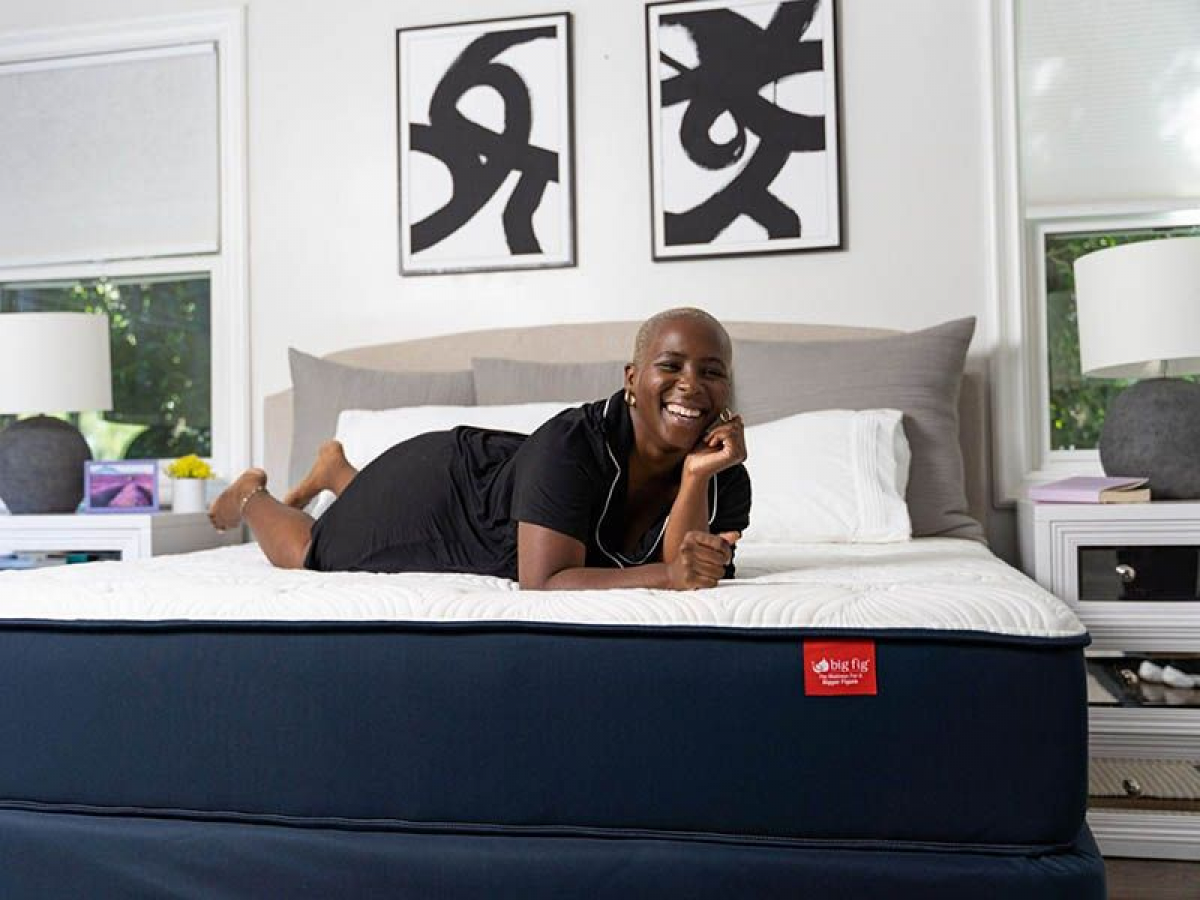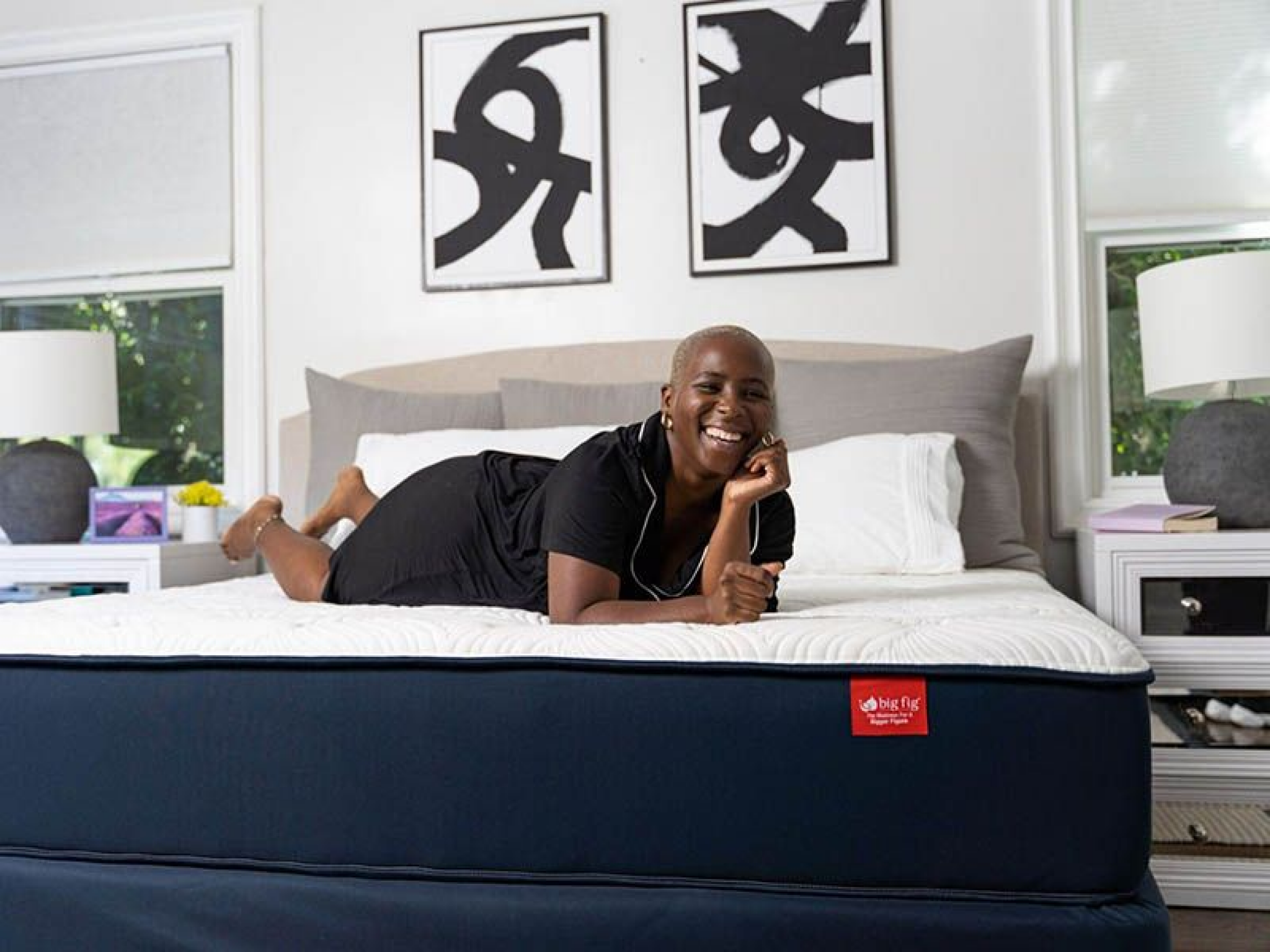 The foam in the Big Fig mattress is heavy-duty. It is stain-resistant and resistant to mold, regardless of whether you're sleeping on it as a king-sized mattress or just using the top layer for extra support. The manufacturer states that this mattress has a 20-year warranty against manufacturing defects. This means that you can sleep on it without worrying about getting sagging in the future.


The edges have extra support that helps prevent them from sagging. On top of that, you also get a 120-day sleep trial, which means that if you are unhappy with the mattress after sleeping on it for about four months, you can exchange it for another type of mattress.
What I Like
The most important thing is that the hybrid mattress allows you to have a sound sleep without any disturbance.
It is super soft and comfortable to sleep on.
The Big Fig mattress is durable, long-lasting, and flexible. This makes it the perfect mattress for heavy side sleepers.
The manufacturer offers an amazing 120-day sleep trial period, making it very easy to return the product if needed.
---
Buyer's Guide
The best mattresses for heavy side sleepers are made out of different materials. Some are made from spring or latex, while others are made out of foam. These mattresses range in firmness and density, measured in pounds per cubic foot.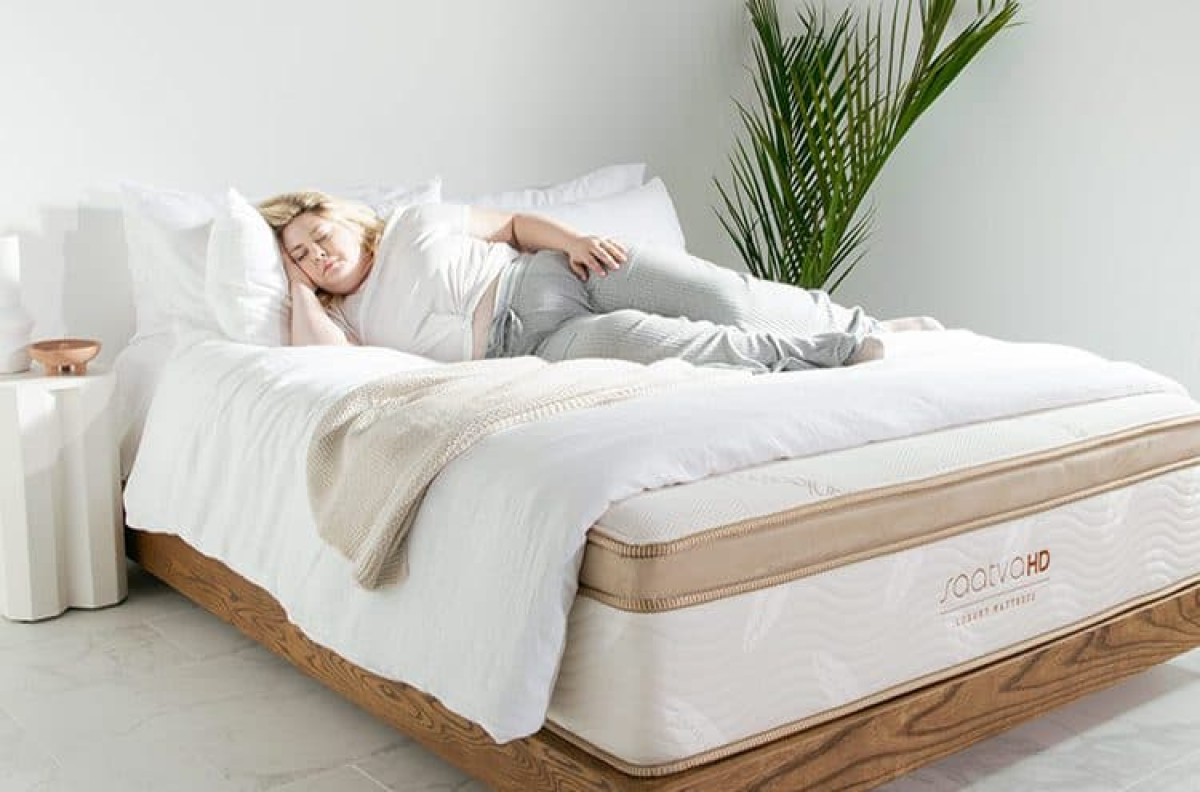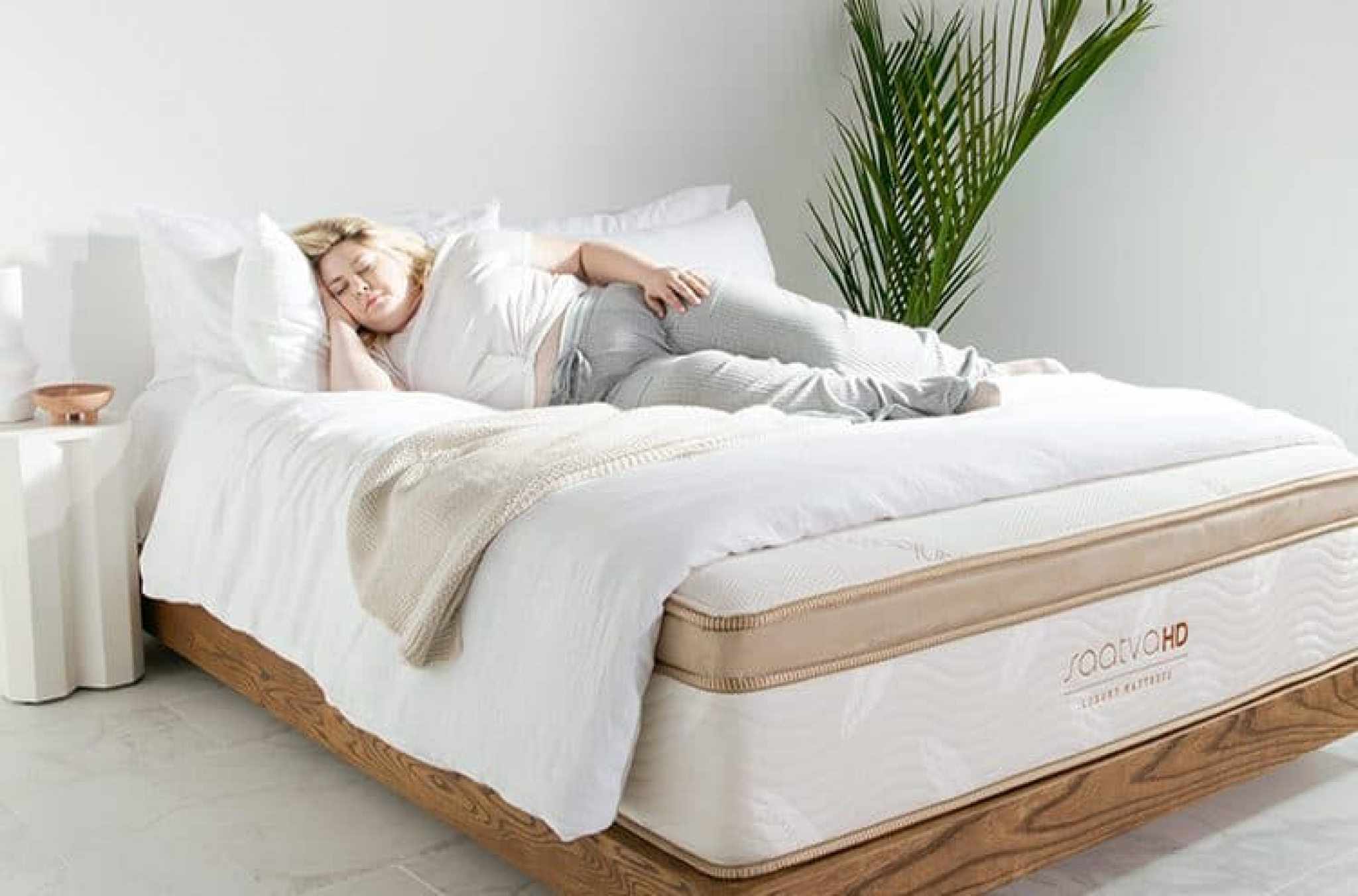 Mattress firmness measures how hard it is to sink into the mattress, while density measures how much fill the mattress contain. A softer mattress might feel comforting, but it won't have much support. With that said, we've compiled a buyer's guide of the best mattresses for heavy side sleepers so you can find one that fits your needs as well as your budget!
---
What Is A Mattress For Heavy Side Sleepers?
A mattress for heavy side sleepers is specifically designed to support bigger bodies and heavyweights. With a thick structure and high density, you can sink into the mattress more, which will allow you to rest your head and shoulders better. There are plenty of other features you should look for in a bed for heavy side sleepers, like edge support and cooling technology.
---
Why Should You Use A Mattress For Heavy Side Sleepers?
When it comes to sleeping, heavy side sleepers need the most support. Heavy side sleepers tend to have a lot of weight on their backs, so they need plenty of support, especially around the neck and shoulders.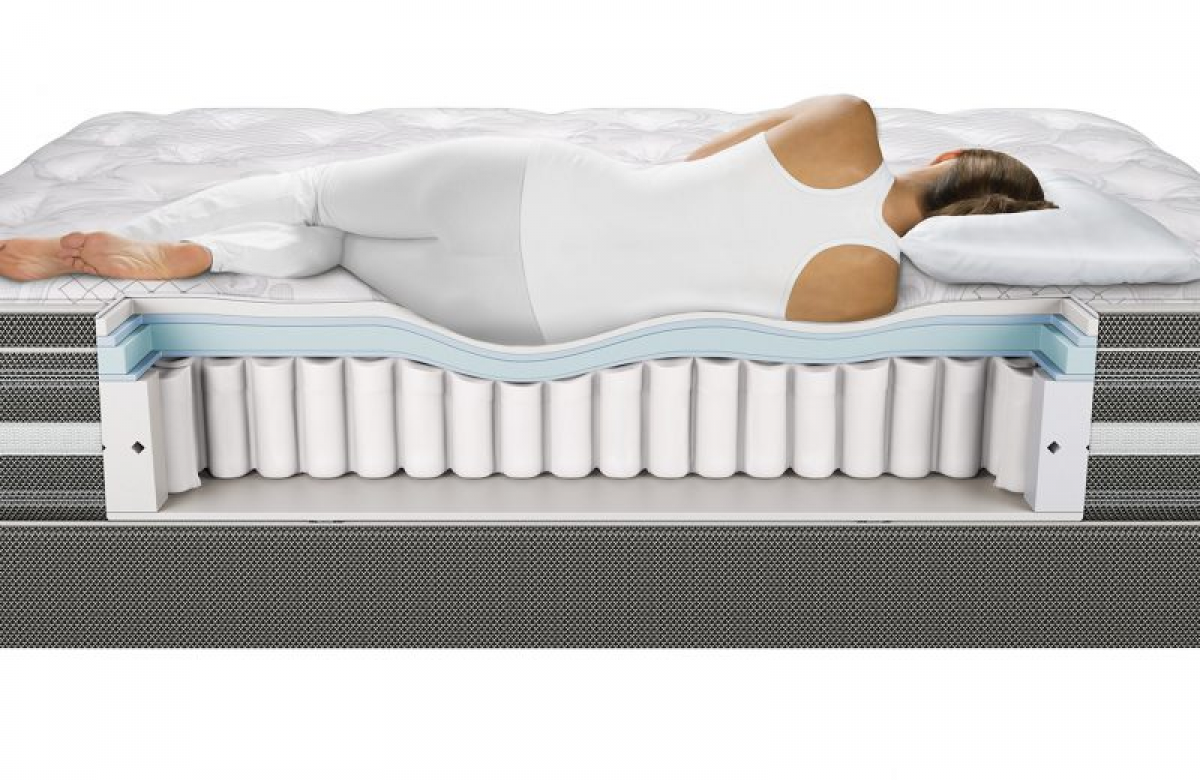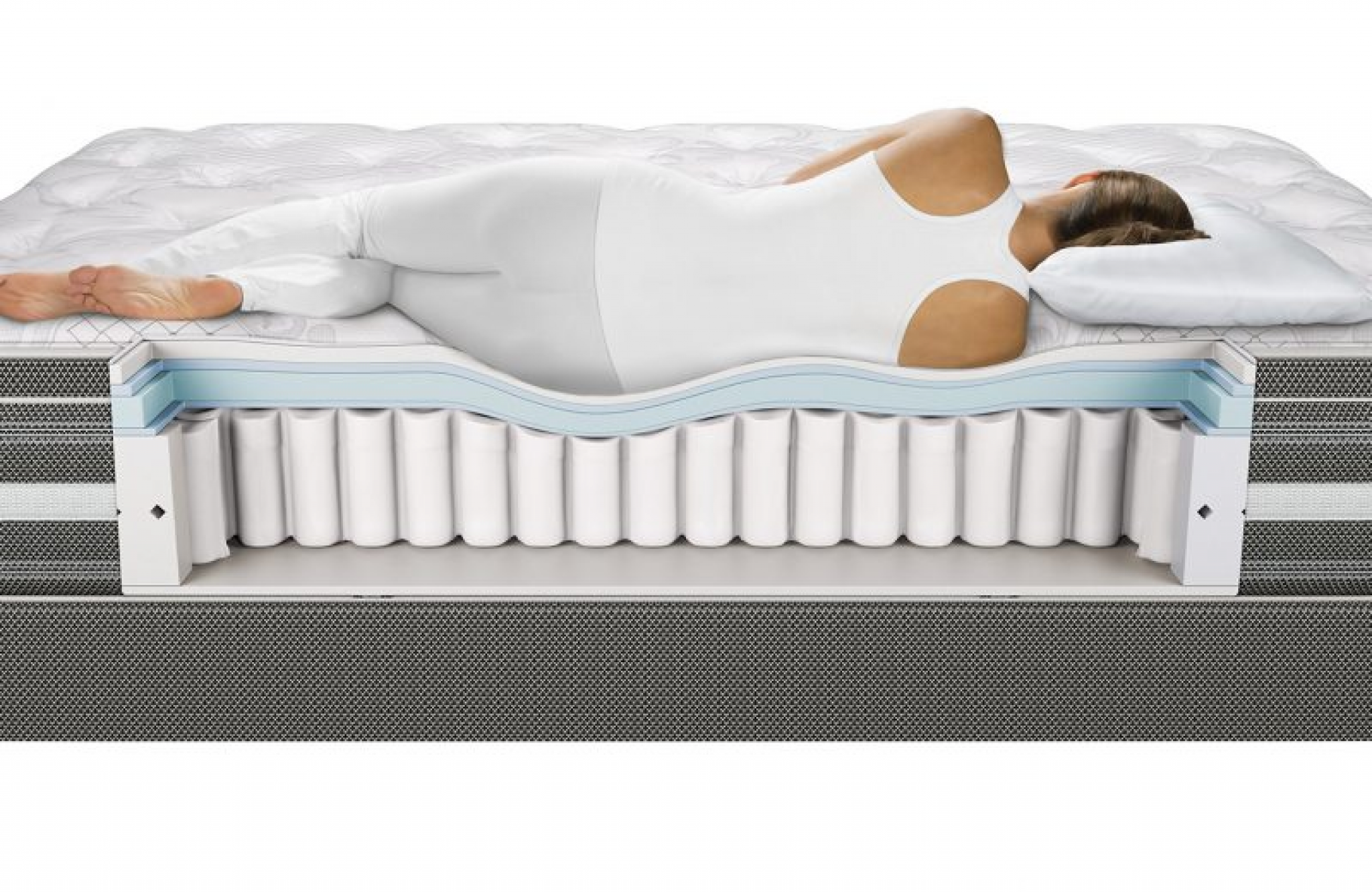 Another bad thing about sleeping on an overly soft or thin mattress is that it will cause your body to sag over time. This means that your head is resting lower than your shoulders, which can put some serious strain on your neck and back if left untreated. That is why buying a mattress for heavy side sleepers is a good option to treat your body and get a comfortable sleep during the whole night.
---
Benefits Of The Best Mattress For Heavy Side Sleepers
The best mattresses for heavy side sleepers have a lot of added benefits. To start, side sleepers need a bed that can keep them cool throughout the night. Many people think that the hotter you are, the better you sleep.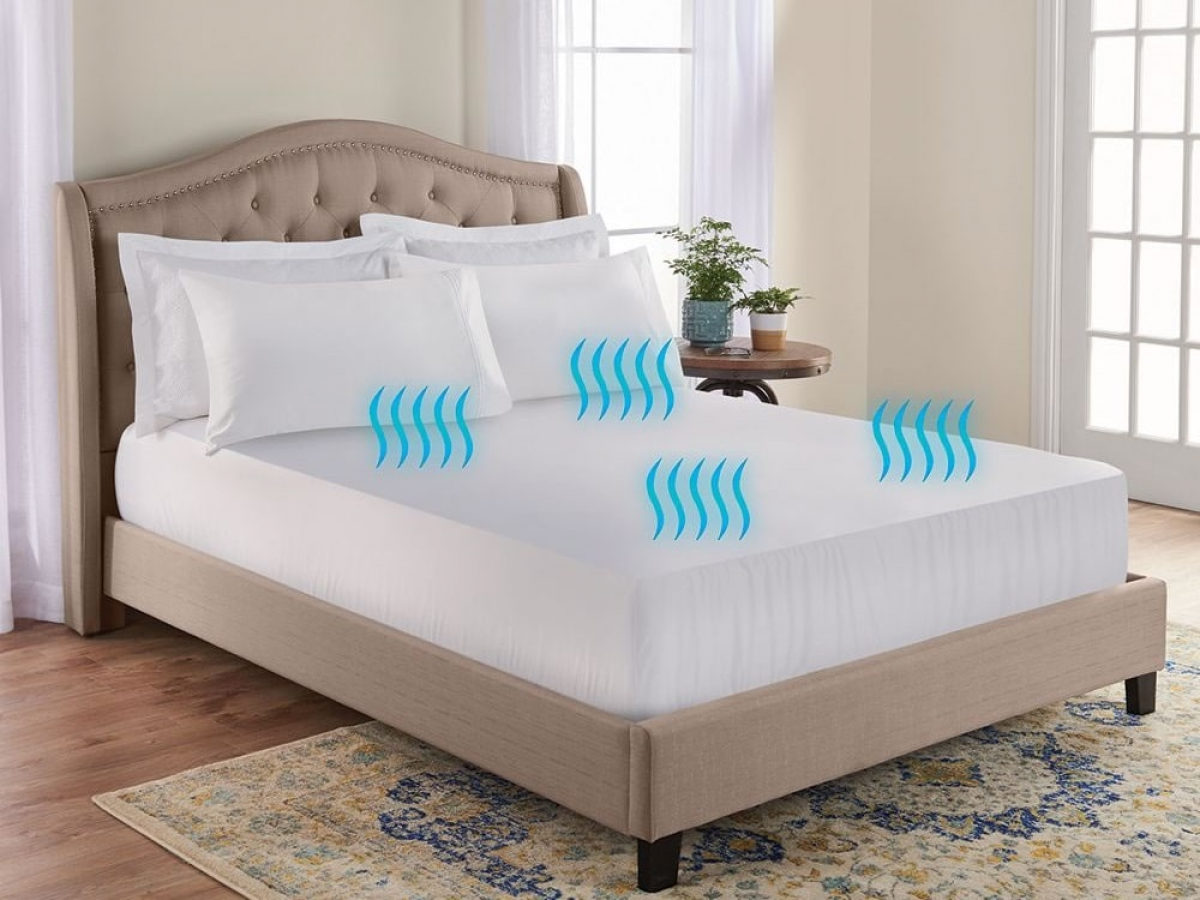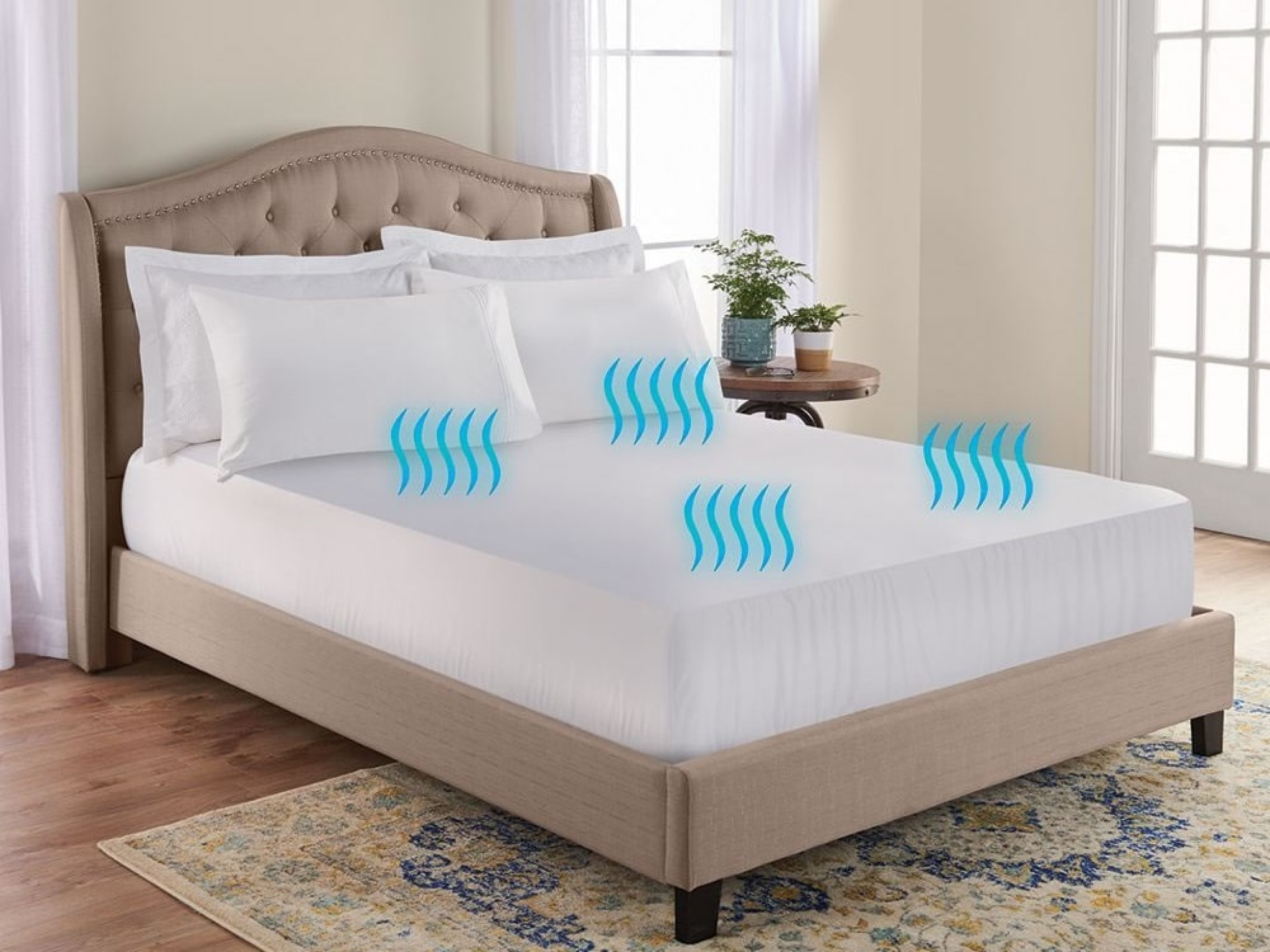 However, if your body is hot and sweaty, it will be difficult to get any rest at all. That's why many people buy cooling mattresses or use cooling sheets with their beds. In addition to keeping you cool, the best mattresses for heavy side sleepers will help relieve back pain and neck pain with their high support and density.
It's also important to check how well your mattress will hold up over time because heavy side sleepers tend to ruin it faster than light ones do.
---
Things To Consider When Buying A Mattress For Heavy Side Sleepers
When it comes to buying a mattress for heavy side sleepers, think about your budget. If you want to save some money, you can look into purchasing used mattresses online. If you want really good quality, look into buying a new one. There are also other things to consider, listed below.
Mattress Type
There are different types of mattresses when it comes to heavy side sleepers. The most common is the innerspring mattresses, also known as coil mattresses. While these are designed to keep you cool and relieve back pain and neck pain, you can also find latex and memory foam versions that will do the same thing.
Innerspring mattresses also tend to be slightly firmer than latex or memory foam mattresses, so if you want a softer version, look into those as well!


Thickness
There is a big difference between the thicknesses of innerspring mattresses and the other options out there. Innerspring mattresses can range from 8 inches to as much as 15 inches in thickness, while the thicker latex and memory foam ones tend to fall in the 10-12 inch range. Usually, heavy side sleepers tend to buy mattresses at least 10-12 inches thick.
Edge Support
The edge support of a mattress for heavy side sleepers is very important. If you're a side sleeper, you know that there are many times when you move around in your sleep and end up with your body hanging off the edge of the mattress! When this happens, it can be quite dangerous. To prevent this from happening to you, look into mattresses with extra high edge support or cushioning technology to keep you safely on the bed.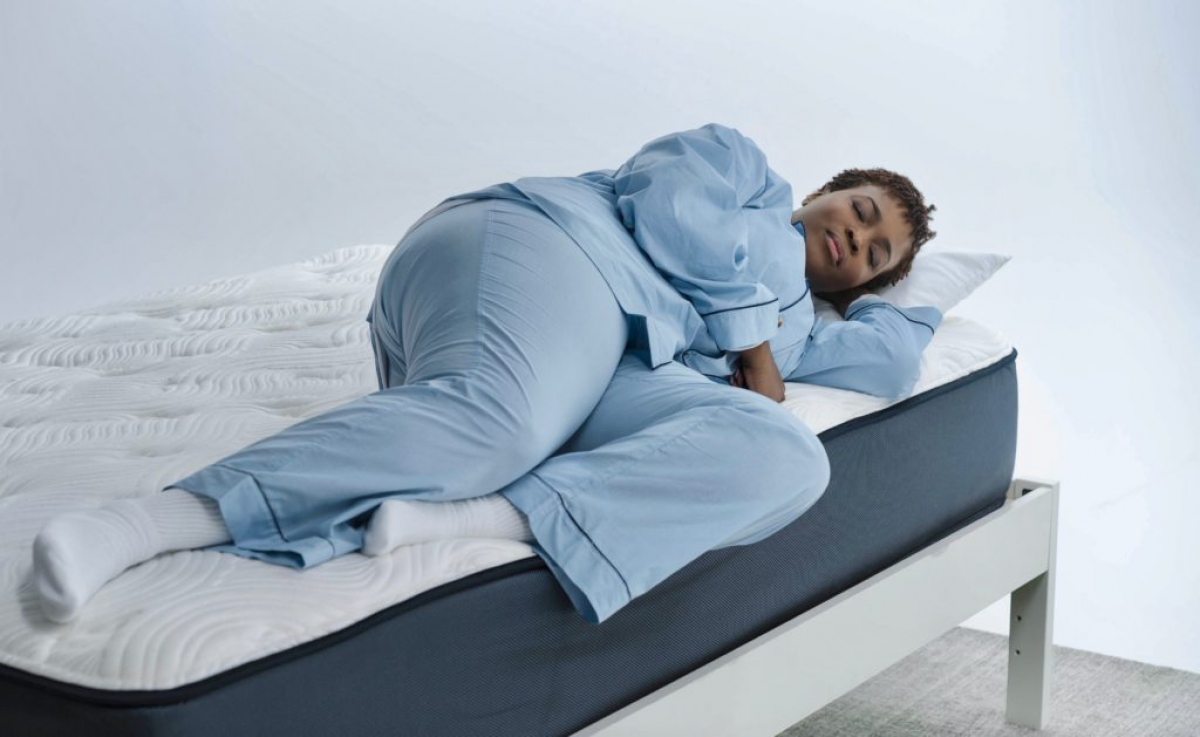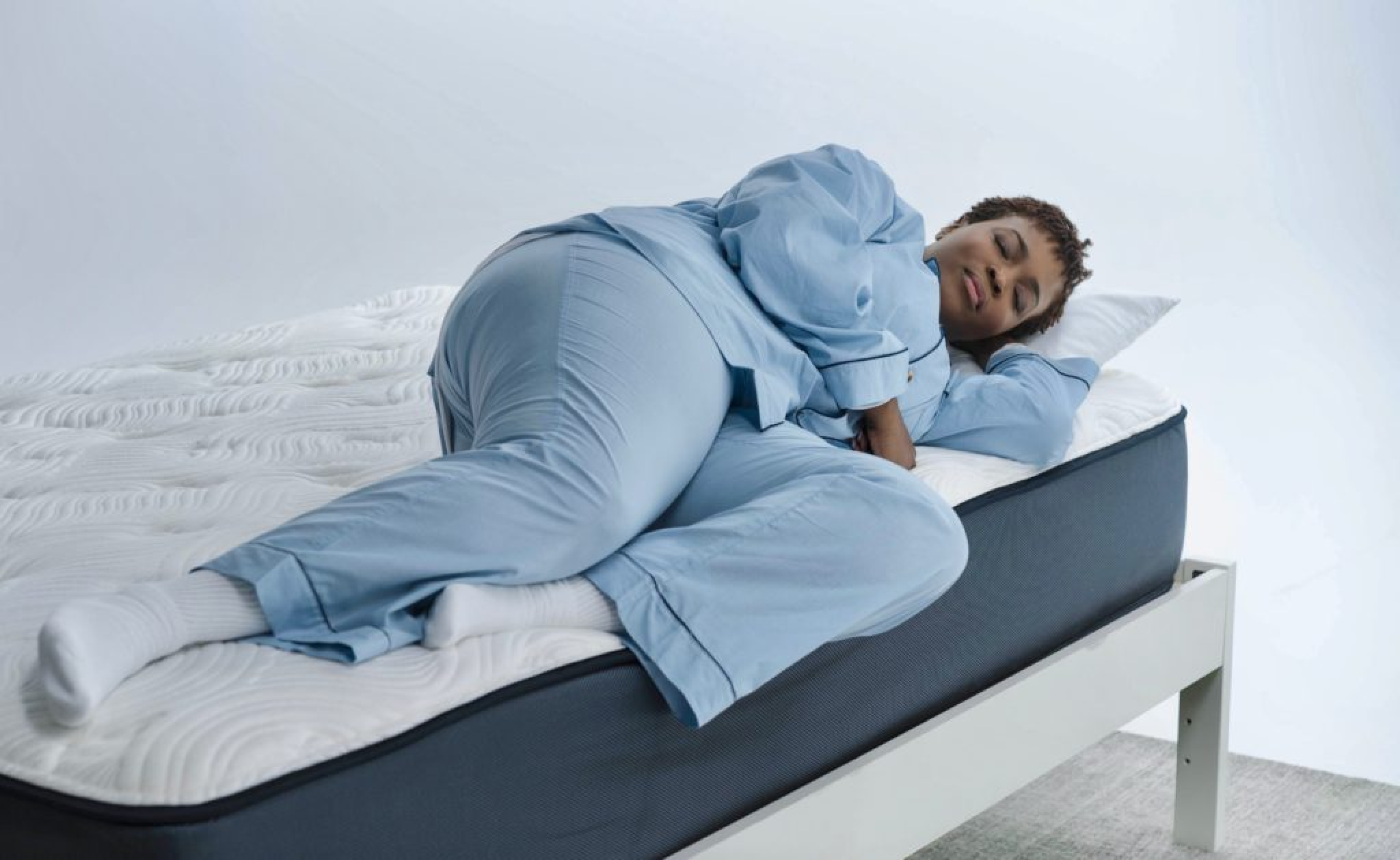 Motion Isolation
If you share your bed with a significant other, motion isolation is a thing! This means that some mattresses can move or sink more than others, which might wake up your partner when you roll over or toss and turn on the bed. If this is important to you, look into the memory foam mattresses with better motion isolation than the rest.
---
The Bottom Line
In summary, mattresses for heavy side sleepers tend to be thicker, denser, and more supportive than other mattresses. While there are plenty of great features that you should look for in a mattress for your sleeping habits, you also need to consider how much your budget will allow. If you're looking for a great mattress that will keep you cool and feel comfortable but don't have the money to spend on an expensive one, look into buying an inexpensive memory foam mattress with additional support.
---
FAQ
Which Mattress Is Best For Heavy Side Sleepers?
Essentially, the best mattress for heavy side sleepers is one that can provide adequate support to your body when you are sleeping on your side. There are plenty of beds out there these days, and they all vary in material, durability, and price. To find the perfect mattress for you, it's important to consider the factors like mattress type, thickness, support features, price, etc.
What Firmness Is Best For Heavy Side Sleepers?
Mattress for heavy side sleepers should be between 6-8 points. That is the perfect balance of firmness and softness. That is why the bed should be from medium-firm to firm. This will be the optimal firmness for heavy side sleepers.
Is The Purple Mattress Good For Heavy Side Sleepers?
Yes! The Purple Mattresses have been designed specifically with heavy side sleepers in mind. Its high-density foam construction and memory foam top layer offer both a firm and comfortable sleeping surface, while its Tencel fabric cover keeps you cool.