If you're like most people, you probably don't pay a lot of attention to your mattress—that is, until it starts to sag in the middle, become uncomfortably lumpy, or start to sing a fun tune while you're trying to sleep.
Unfortunately, the average lifespan of a mattress is only about ten years, so chances are you've already spent way too many nights on a bad one. The good news? You don't need to spend thousands of dollars on a new product when you can find the best affordable mattress in a range of sizes and firmness levels.
---
Top 5 Best Affordable Mattresses
#1
Brooklyn Bedding Bowery Hybrid
Get 20% off
Brooklyn Bedding Bowery Hybrid offers a universal, medium firmness that balances just the right amount of pressure point relief with optimal support.

The mattress has allowed for enhanced edge support.

It is one of the most comfortable mattresses affordably priced.
Trial period: 120 nights

Warranty: 10-year warranty

Shipping:
Free Shipping

Firmness:
5/10

Price range: $$$

Type: Hybrid
We recommend this mattress for the following sleepers:
Get 20% off
---
Mattress shopping can be a daunting task, and, understandably, some people decide to forgo it altogether. Fortunately, several companies make affordable mattresses of the same high quality as their more expensive counterparts. I reviewed many manufacturers on the market and ready to show you the list of the best affordable mattresses. Moreover, I prepared some things to consider while choosing the bed for your home.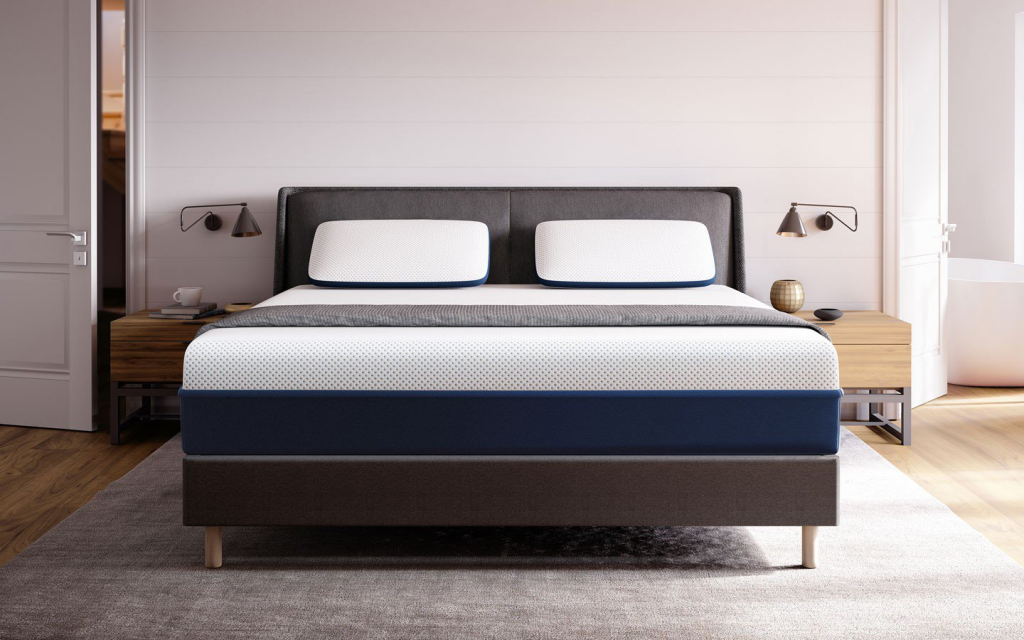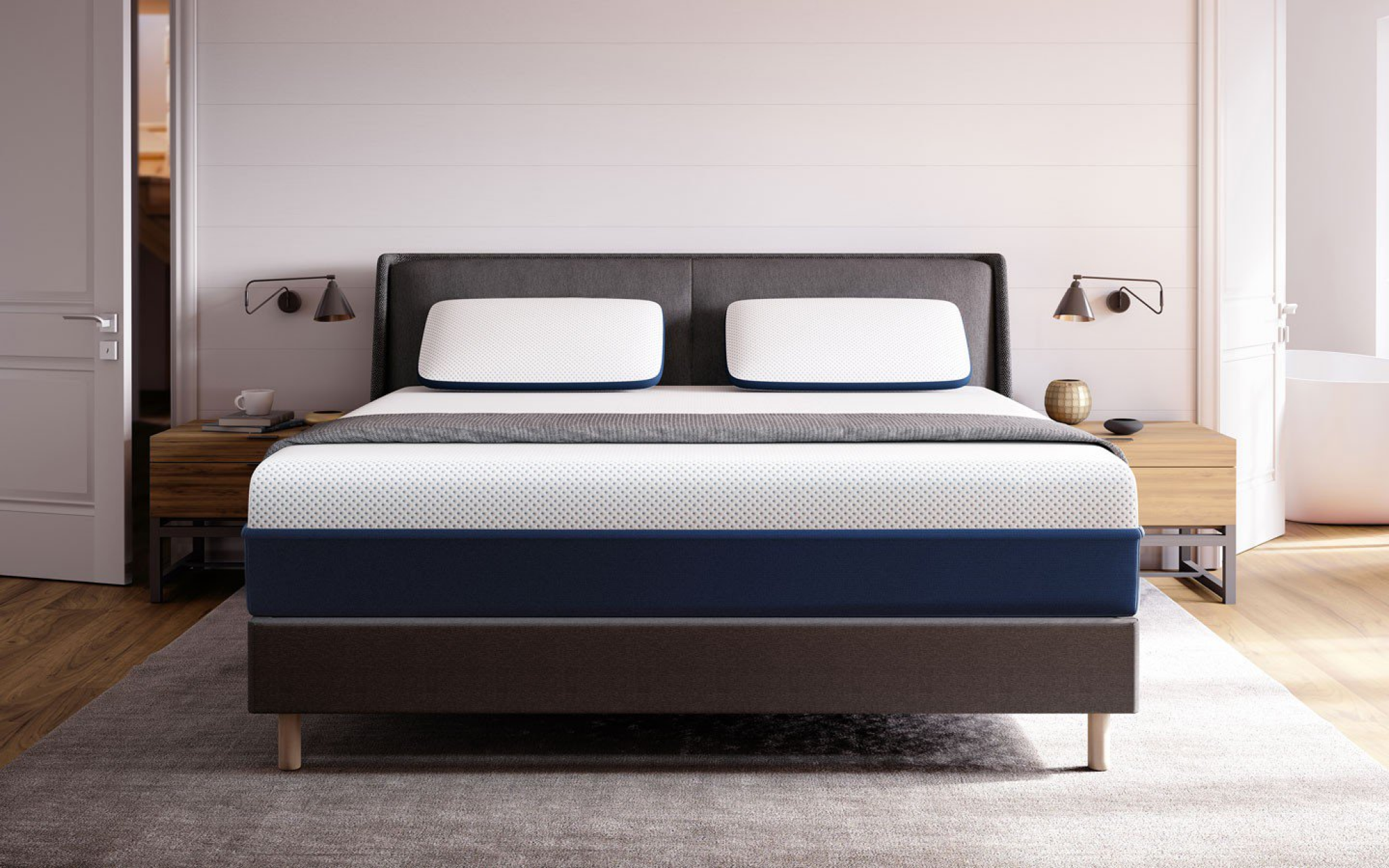 ---
Best Affordable Mattresses Reviews
Brooklyn Bedding Bowery Hybrid
Best Overall
Brooklyn Bedding's Bowery Hybrid Mattress combines the comfort of memory foam with the support of individualized coil springs to give you a comfortable night's sleep and lasting support. The standard foundation offers box-spiral coils that individually respond to your body weight. The quilted top layer gives you a comfortable surface for sleeping. The gel memory foam layer gives you even more comfort.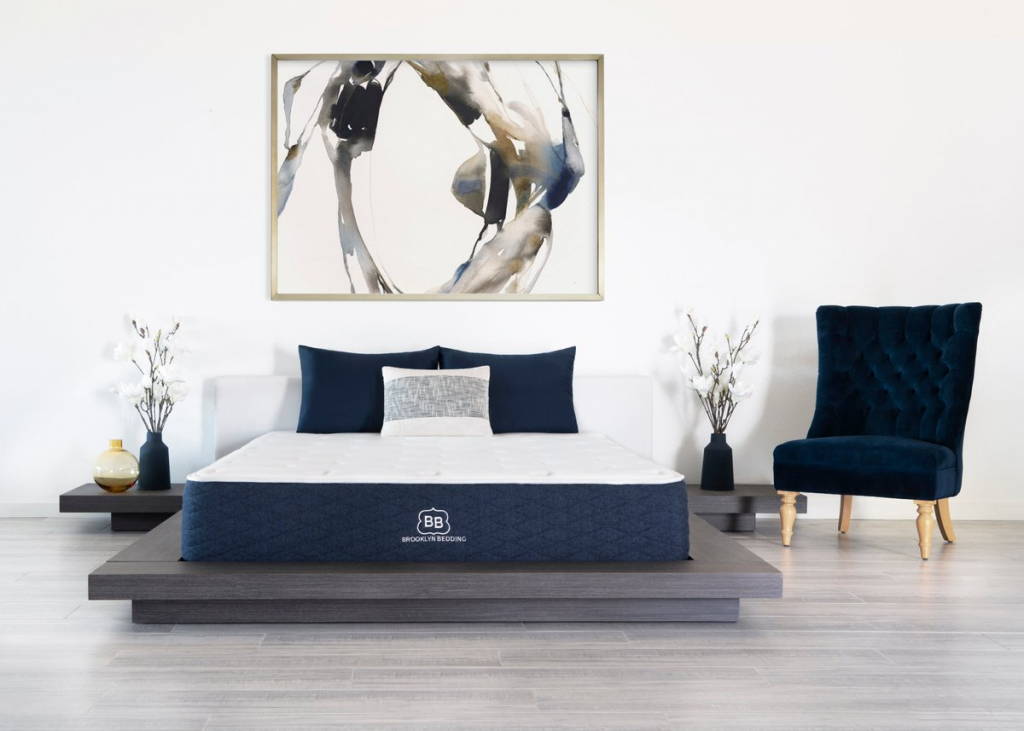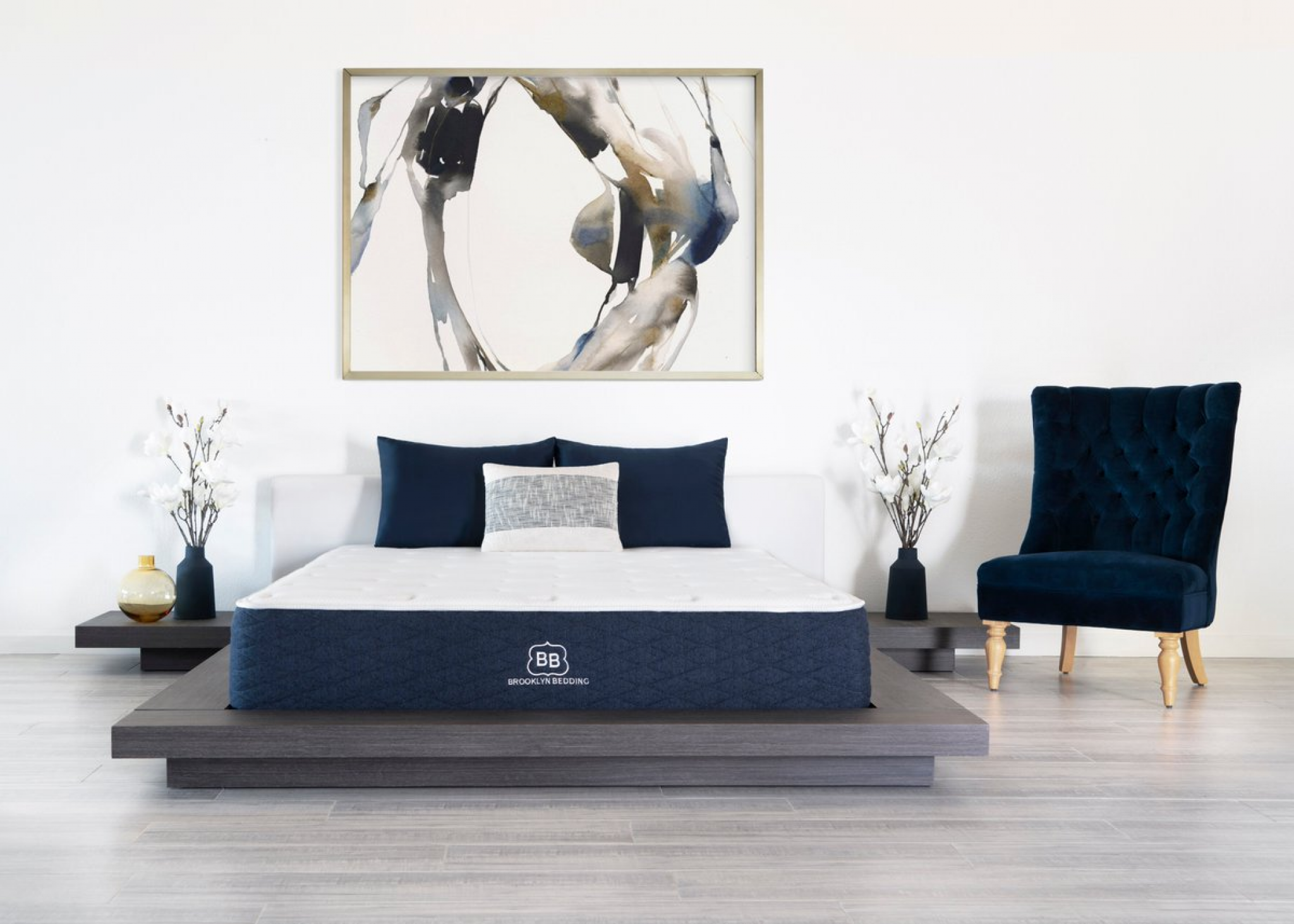 The Brooklyn Hybrid mattress offers a medium-firm feel with advanced support for a reasonable price. The Bowery Hybrid is created with two layers of foam of varying density and 1,032 individually encased springs. The Bowery Hybrid is designed to offer good support for both back and stomach sleepers. Overall, it's a great mattress if you like a medium-firm feel and you're looking for something easy to set up.


It's a 10-inch thick mattress with 1-inch of gel memory foam along with 2-inches of comfort foam, with Brooklyn Bedding's Open Cell Technology resulting in increased airflow and breathability. Brooklyn Bedding claims that this makes the Bowery Hybrid cooler than other memory foam options.
What I Like:
The Bowery Hybrid is a cool-looking bed with a shape that is quite different from the average mattress.
The way coils are laid out, the mattress appears to be supported by several columns in various locations, making the bed feel sturdy yet still flexible. The top layer of the mattress is a gel memory foam that is designed to offer pressure relief. The bed's bottom layer is a firmer foam that offers support for those who prefer a better mattress.
---
Classic Brands Cool Gel Memory Foam 14-Inch Mattress
Best Value
According to Consumer Reports, the best mattress for back pain is the Classic Brands Cool Gel Memory Foam 14-Inch Mattress. Although it is a bit more expensive than the other beds considered, it is ideal for people looking for a more comfortable but still supportive mattress. The Cool Gel Memory Foam 14-Inch Mattress features a built-in Cool Gel layer which provides comfort and a cooling sensation to the sleeper.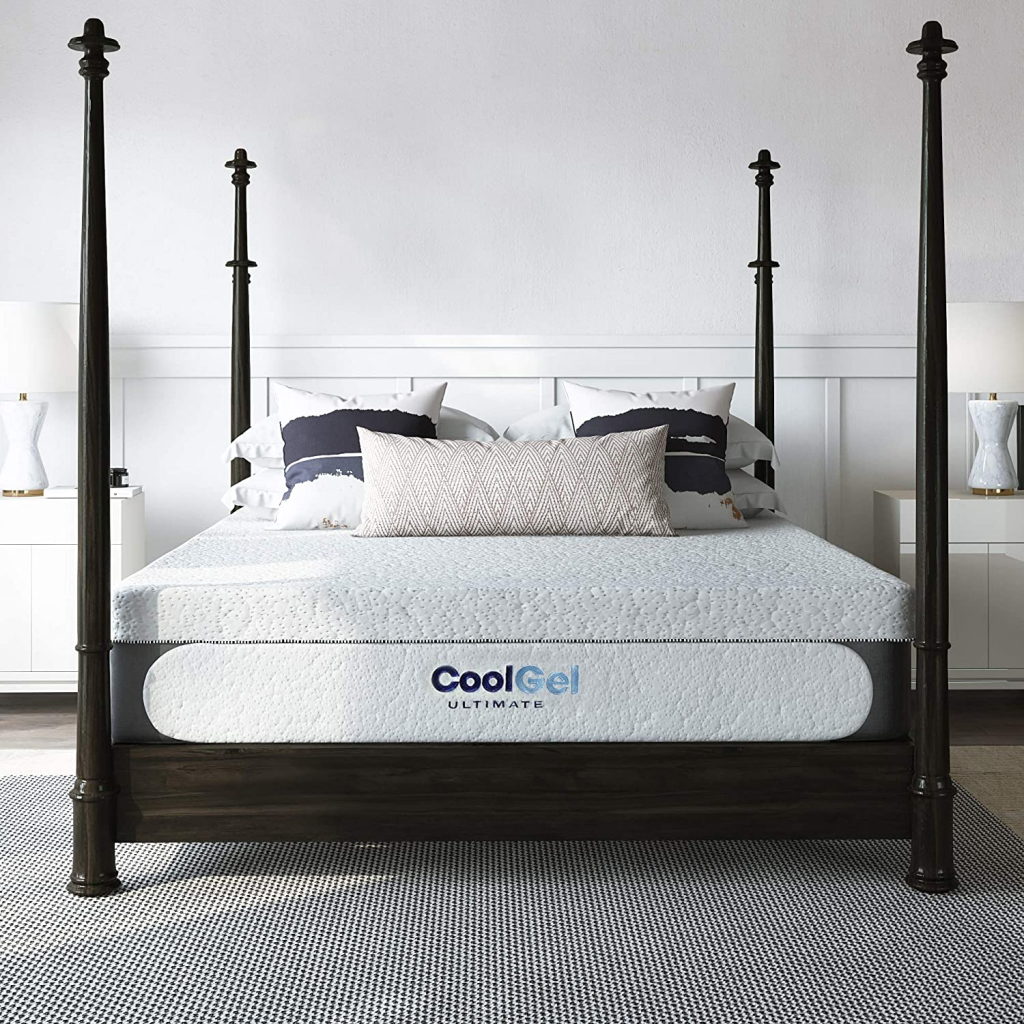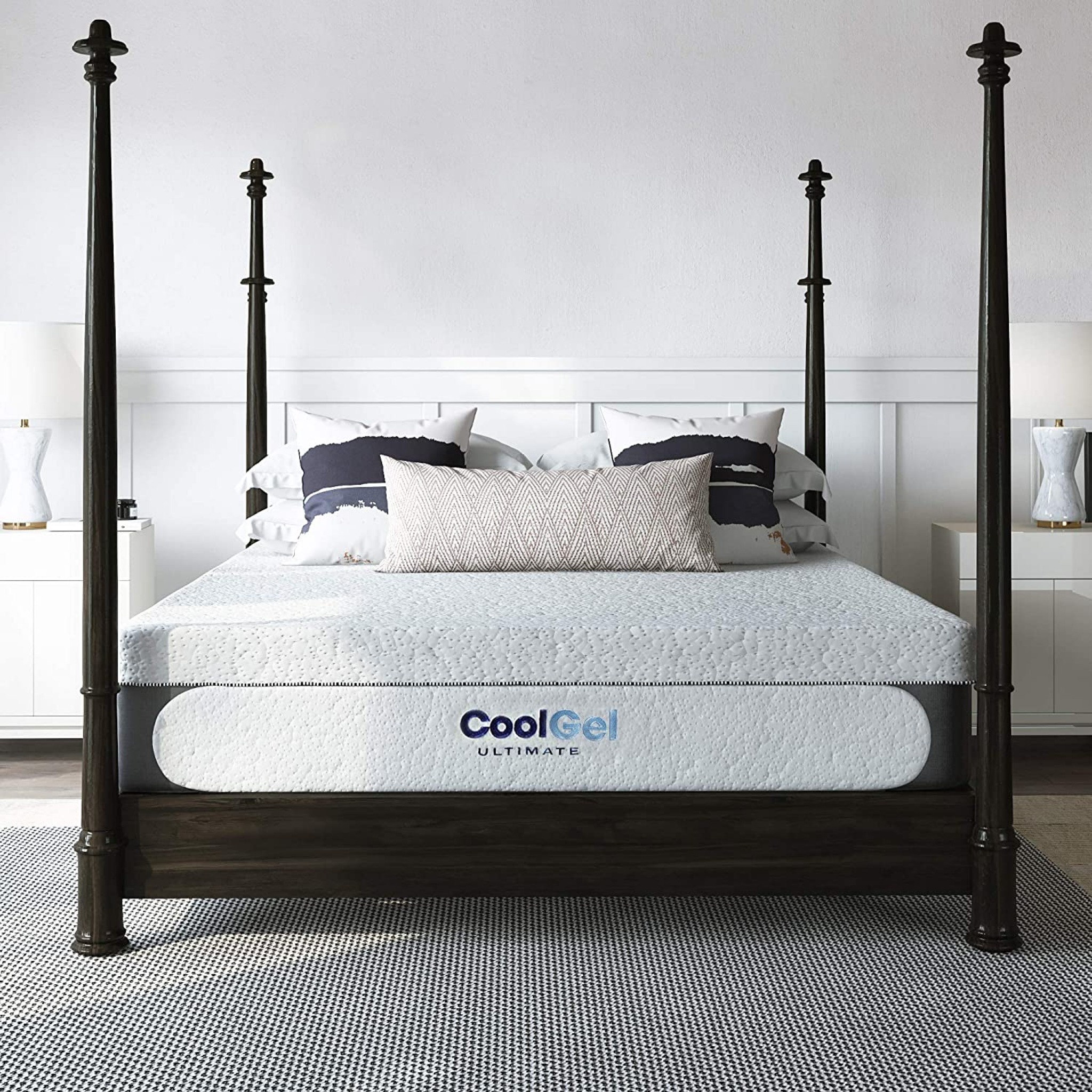 Whether you have a bad back or a sore neck, have tried everything and are still not sleeping well, or just want to upgrade from your old mattress to one that is healthier, more comfortable, and longer-lasting, the Classic Brands Cool Gel Memory Foam 14-Inch Mattress is an excellent choice.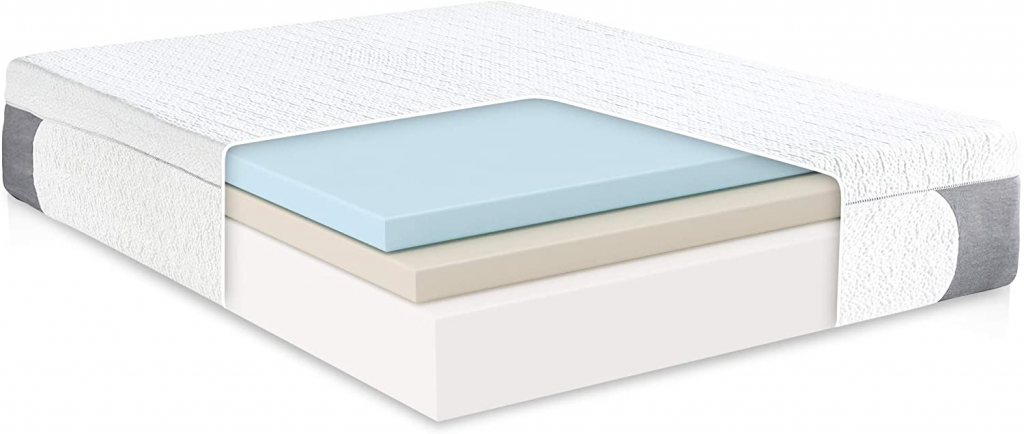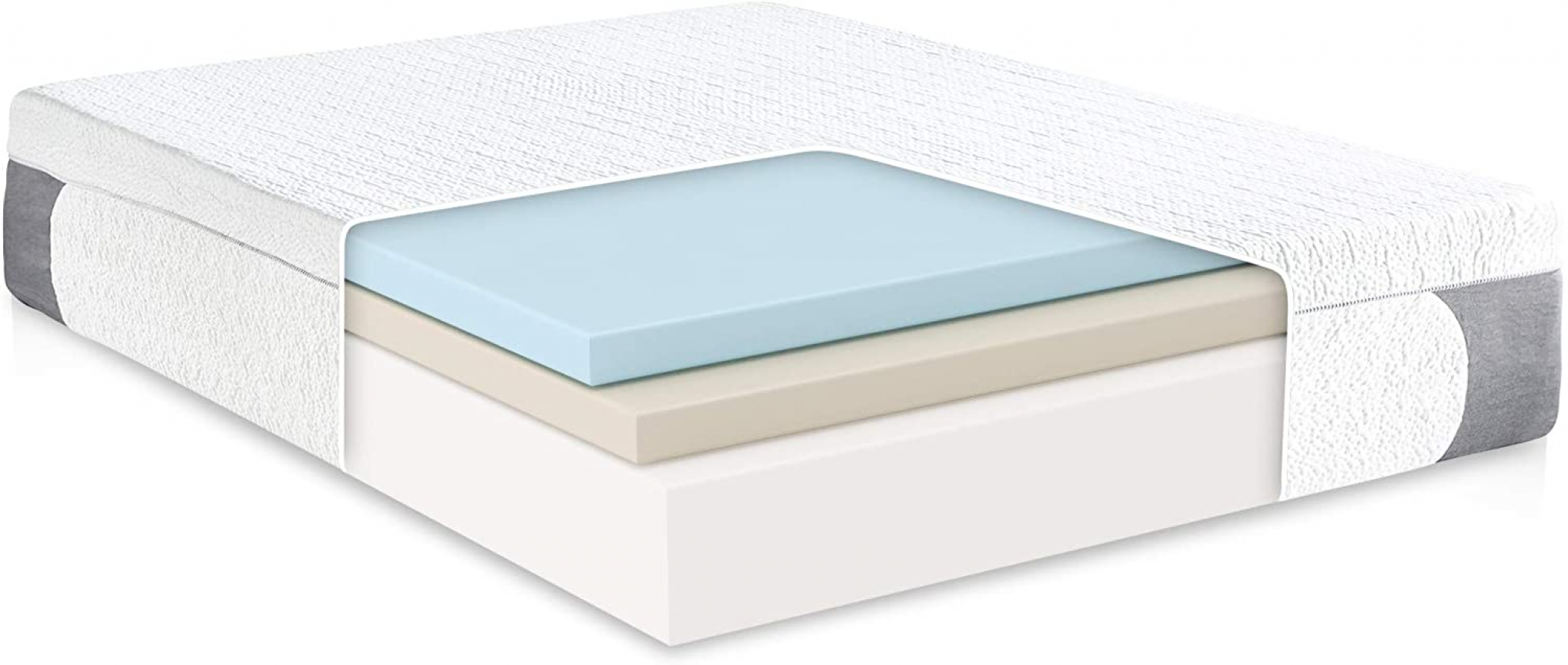 This mattress comes in a variety of sizes and is available in either firm or plush models. It has a stretch knit fabric cover, is made with high-density memory foam, and has a gel-infused ventilated memory foam.
What I Like:
This mattress is designed to reduce pressure points and provide a more restful night's sleep.
The Classic Brands Cool Memory Foam Mattress is available in twin, full, queen, and king sizes.
The Cool Gel Memory Foam layer inside the mattress works by regulating the temperature of the product.
---
Casper Element Mattress
Best Affordable Mattress
If you're interested in buying a mattress, you're probably looking for something that is both comfortable and affordable. You'd like a mattress that provides a good night's sleep without hurting your bank account. It's not surprising, then, that many shoppers have recently turned to online mattress companies.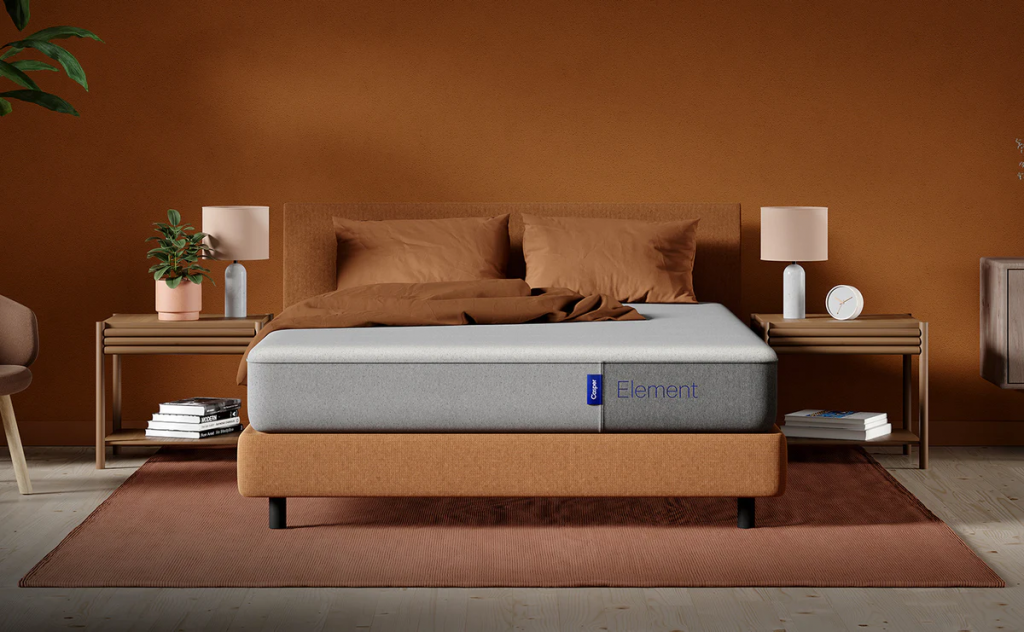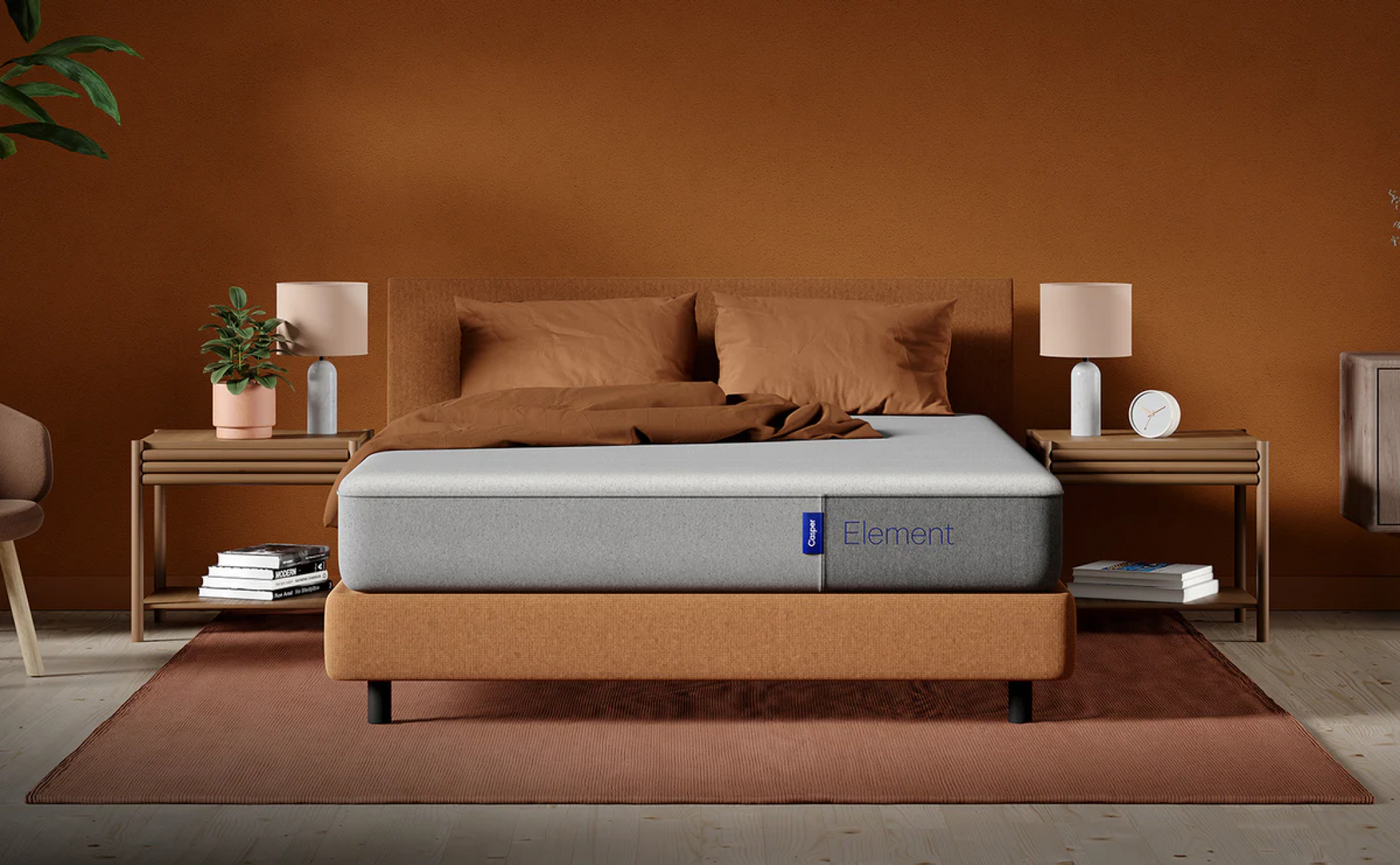 One of such products is the Casper Element. It is a polyurethane foam mattress with a two-layer design and a 10-year warranty. The Casper Element sleeps cool, and it is a good choice for those looking for a bed that can work well with a variety of different sleeping styles.
Casper is known for its customer experience, which is pretty impressive given their mattresses are so affordable. From the beginning, they don't make you lay on a showroom floor and try out a mattress for half an hour, but instead, you can have it shipped right to your house for free. If it's not for you, you can return it for free within a 100-day trial period. So, if you are shopping for a mattress, it's worth taking a look at Casper and their Element Mattress.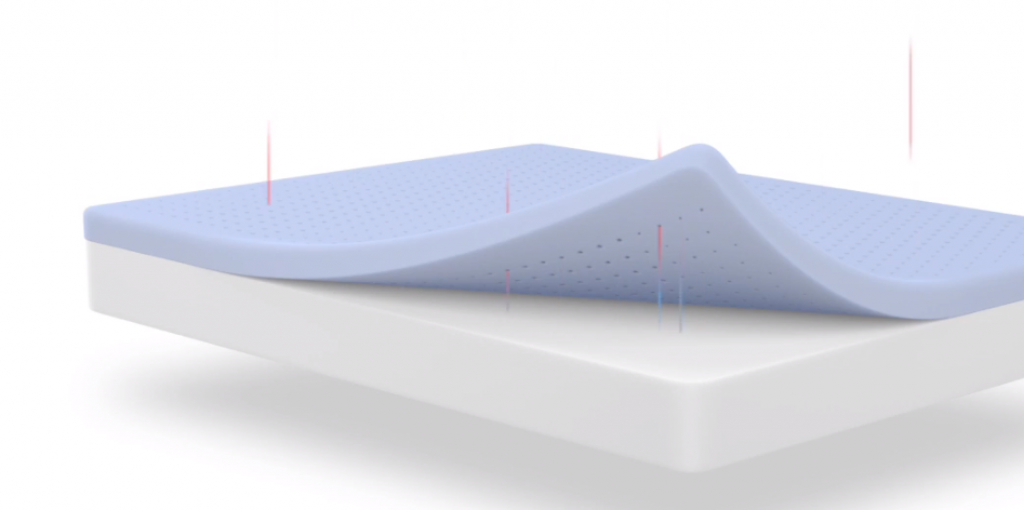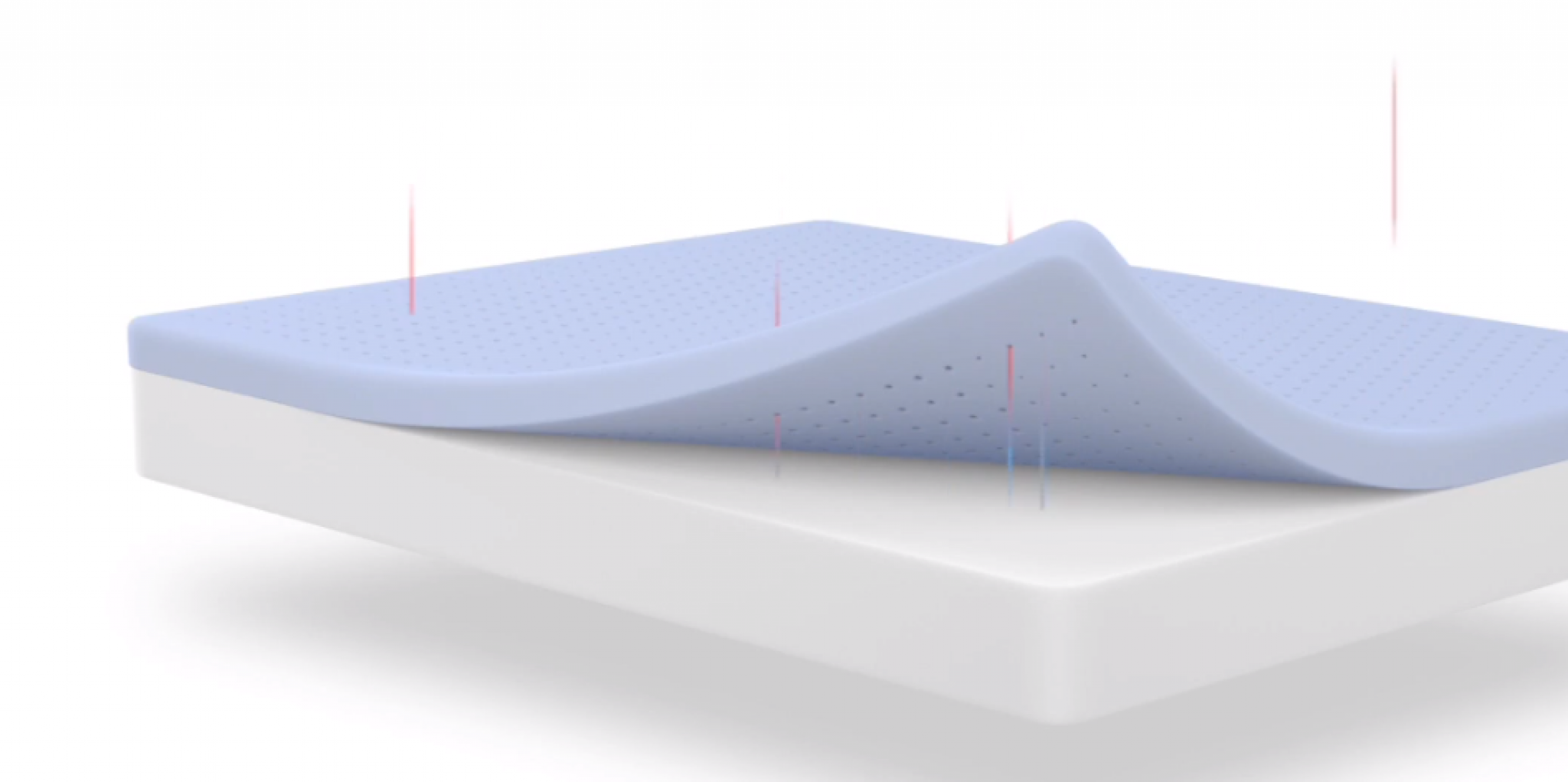 This new 10-inch mattress by Casper is designed for people looking for a low-fuss mattress experience that won't break the bank. At approximately $500 for a queen, the Casper Element mattress is less expensive than its competitors but still has many features that have made Casper famous.
What I Like:
The Element is constructed of a durable polyurethane foam that has been certified by the CertiPUR-US program.
It also has two layers of foam designed to maximize airflow and keep you cool during the night.
---
Cocoon by Sealy Chill Memory Foam Mattress
Best Cooling Mattress
No matter how comfortable your mattress may be, you can't get a good night's sleep if you're not satisfied with the temperature in your bedroom. If you find that your room is too hot or too cold, you may want to look into a temperature-regulating mattress that can help you sleep cozily.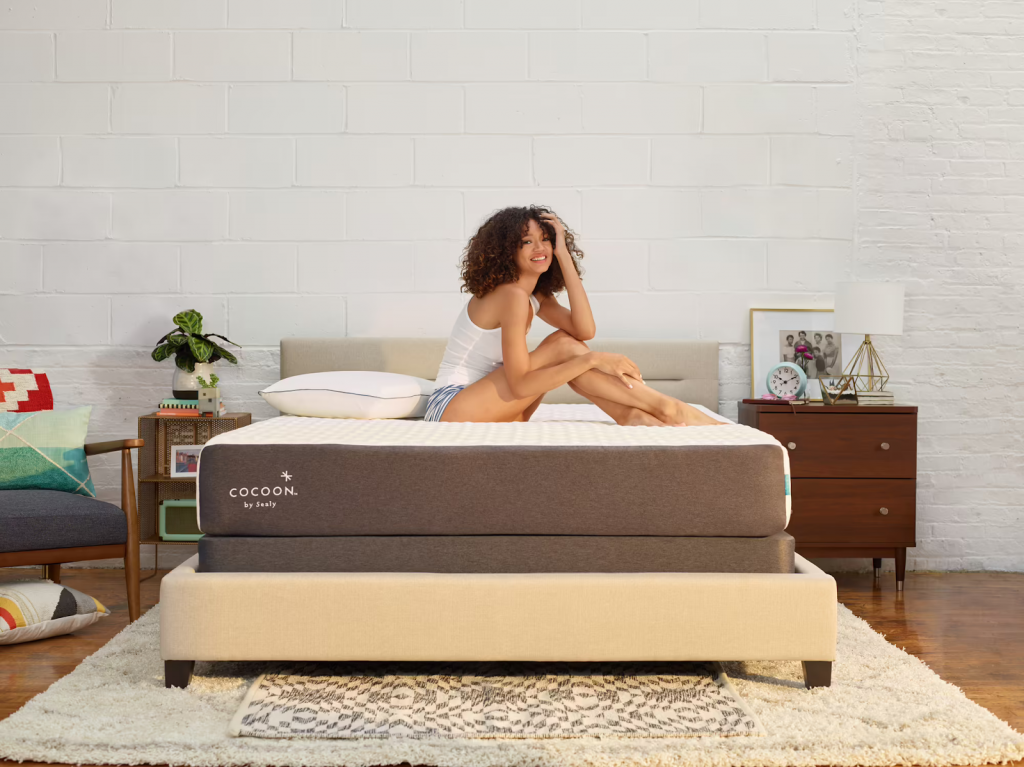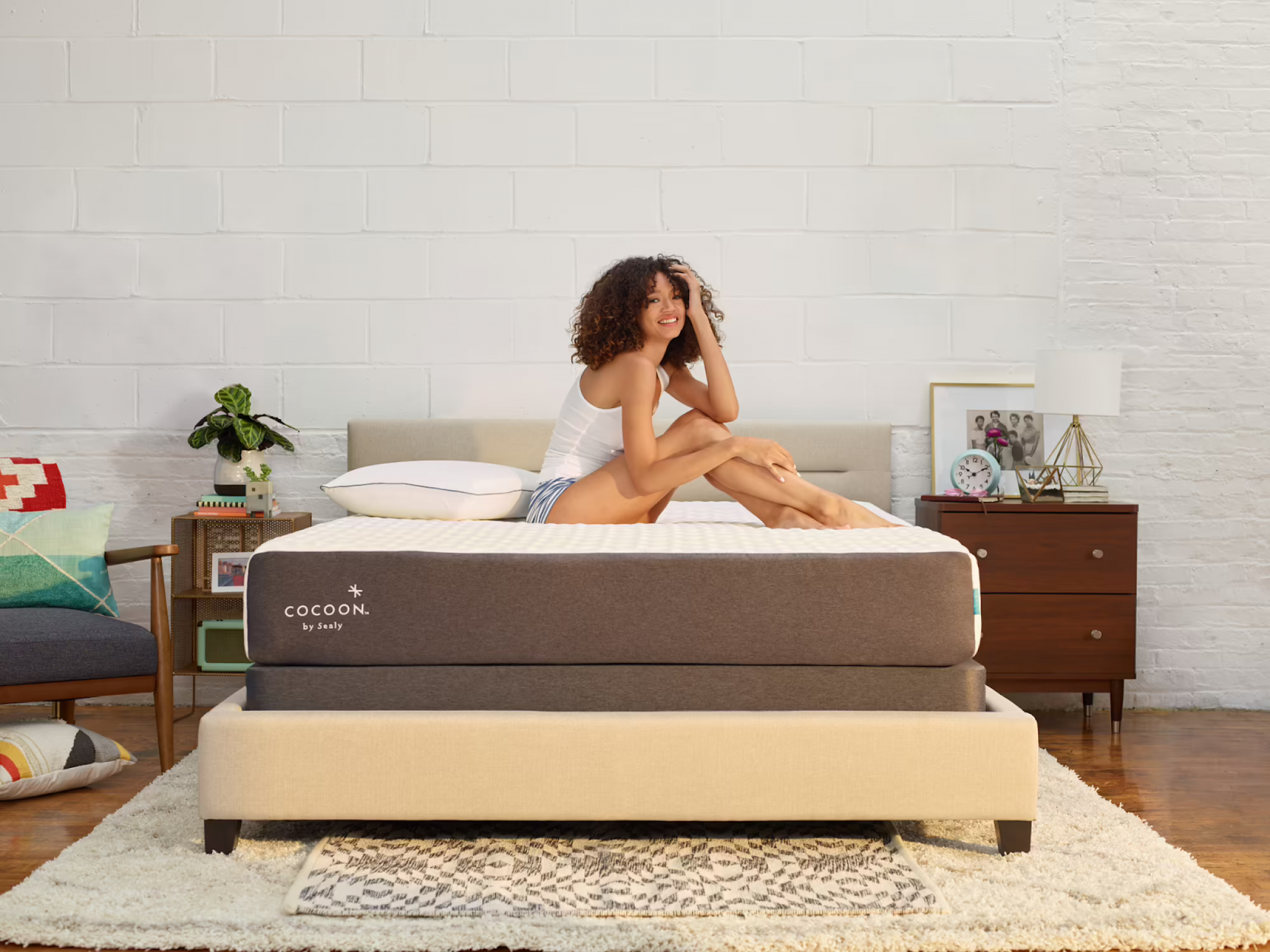 Cocoon by Sealy is an innovation in mattress design, with a unique weight-distributing foam layer. There're many benefits of the foam: it provides more support, reduces the amount of tossing and turning at night, and keeps you cool. If you care about the environment and your health, look for a mattress that uses natural ingredients, like in this product.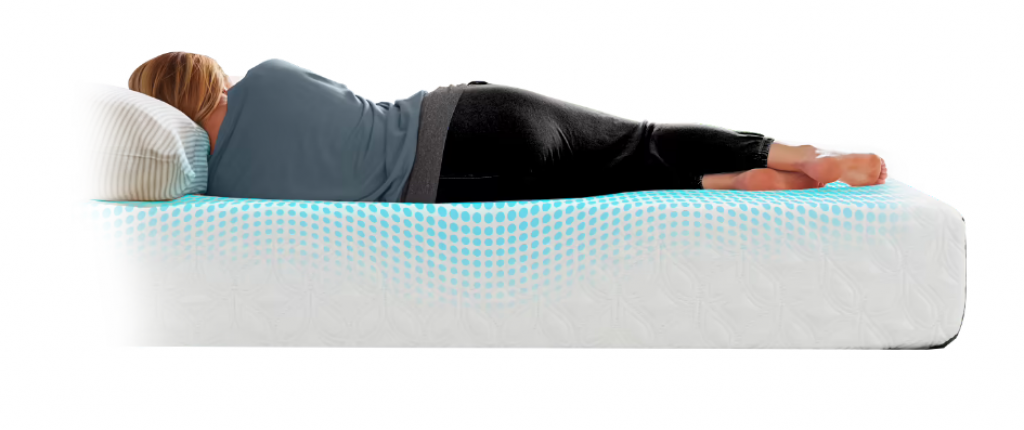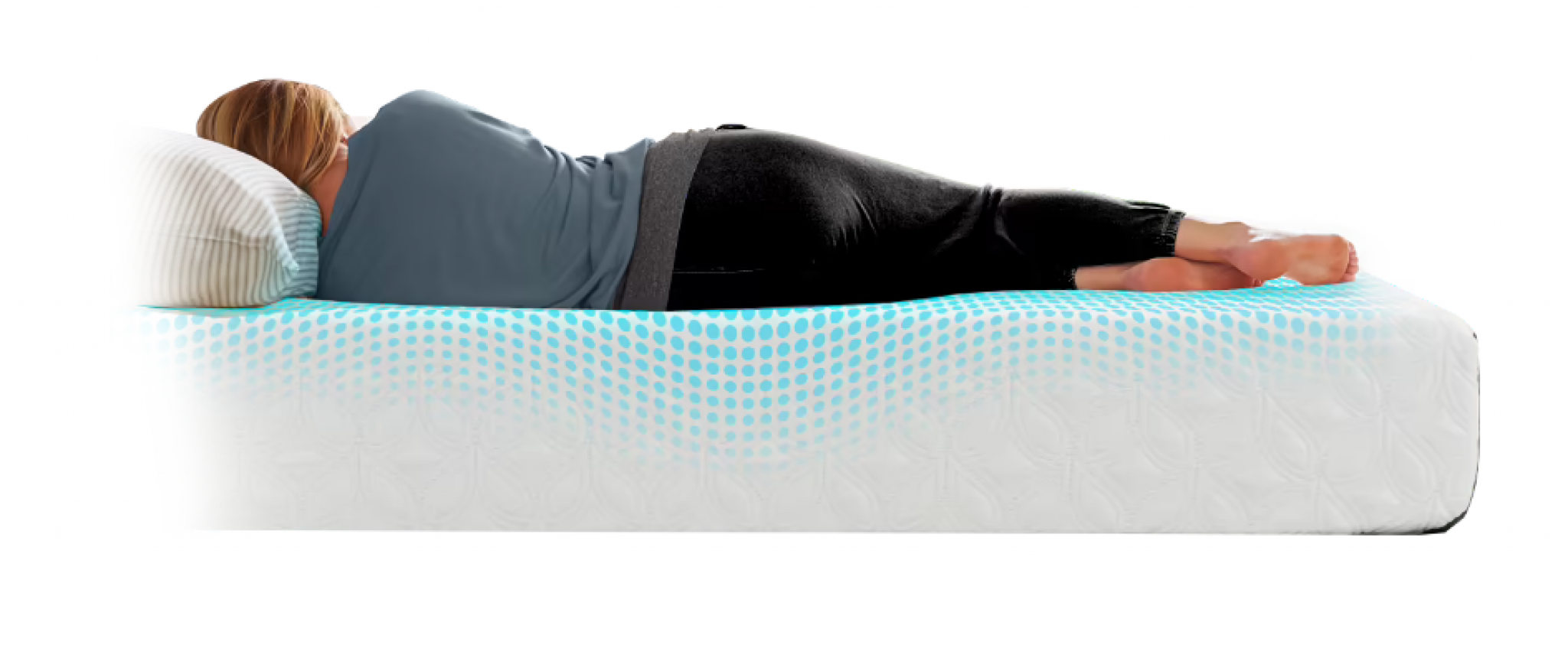 The Cocoon by Sealy Chill Memory Foam Mattress is Sealy's newest memory foam mattress designed to be a medium-firm sleeping surface with a cooling cover. While it's not as heavy or thick as others, the Cocoon is still a high-quality mattress that will provide you the comfort and support you've come to expect from Sealy.
What I Like:
The Cocoon by Sealy Chill is a memory foam mattress infused with a proprietary "Phase Change Material" that absorbs and dissipates heat. This allows the bed to regulate body temperature so you can sleep comfortably.
The mattress also has a stretch-knit cover that helps to promote airflow. With its supportive foam layers, this mattress has a medium to firm feel.
---
Tuft & Needle Original
Best Soft-Knit Fabric
All mattresses are not created equal, and many of those you find at a big box store are merely commodity products built with a focus on low price over quality. The Tuft & Needle Original mattress is certainly not of that ilk, and its unique construction and customer-centric warranty give you a lot more value for your money.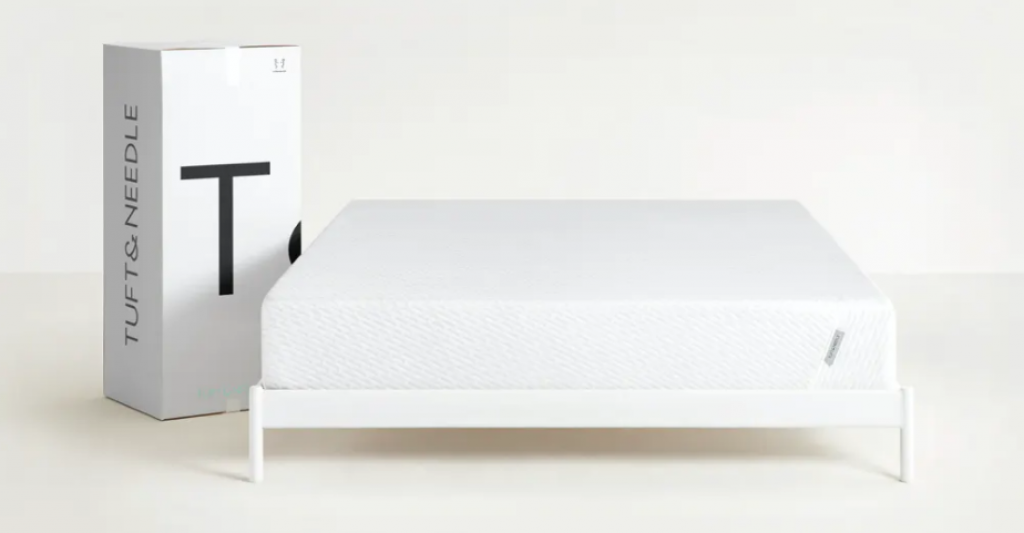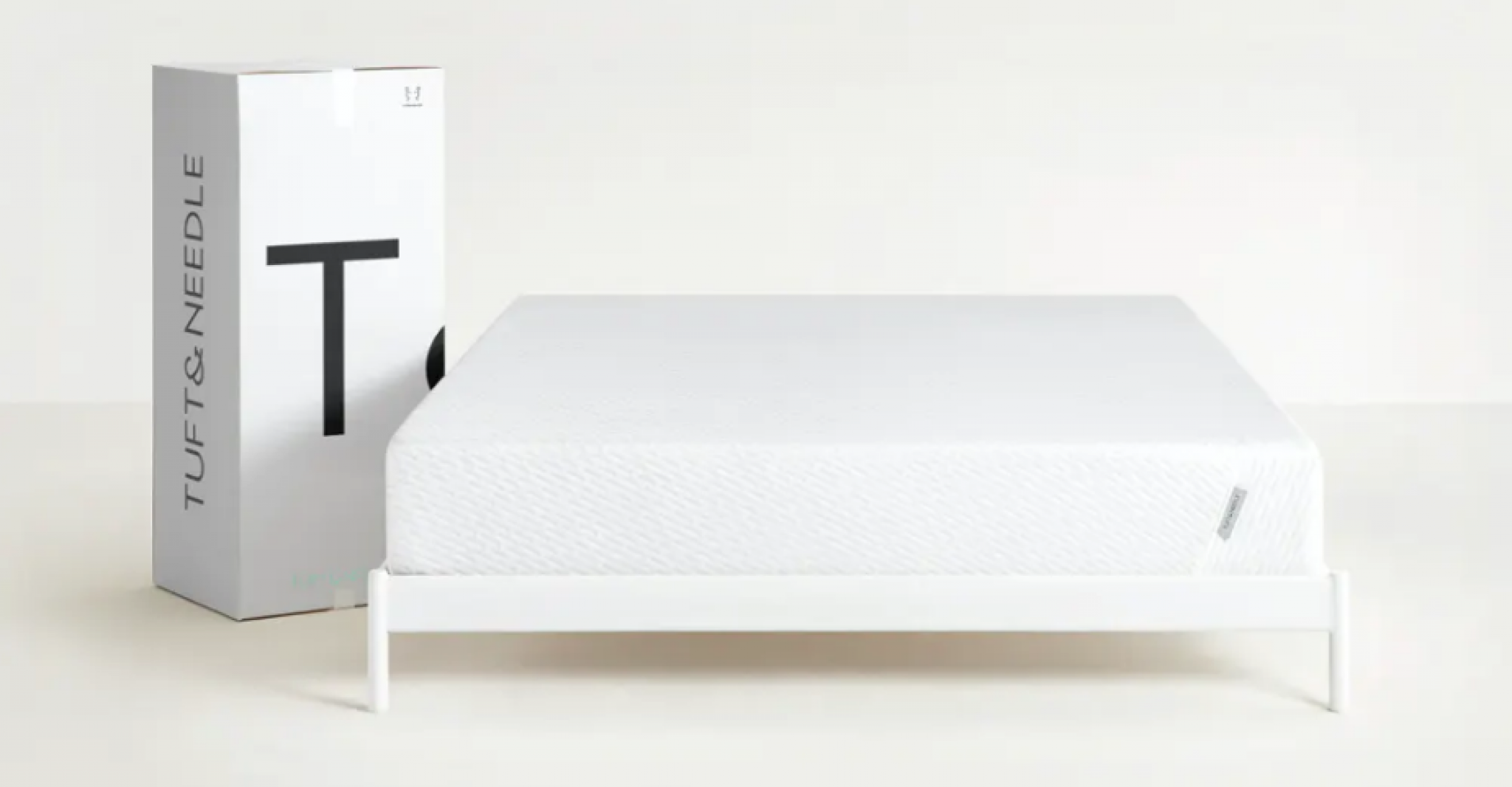 It is a pretty affordable mattress, and the price point is a bit higher than other brands; however, the quality is there. While you are paying a bit more for that quality, you also get a mattress that has passed rigorous tests.


If you are someone who has trouble sleeping on mattresses that are too soft or too hard, the Tuft and Needle is a perfect fit because it is made out of adaptive foam. This means the mattress will mold to your body, and the support will change as you switch positions during the night.
What I Like:
The Tuft & Needle Original has an adaptive and durable foam that is soft for comfort while offering firm support. It also has a cover made of soft knit fabric.
Tuft & Needle offers a 10-year limited warranty on every product. And if you ever have a problem, or you're unsatisfied with your purchase, Tuft & Needle's customer service team is available to help you.
---
Buyer's Guide
There are many things to consider when choosing a mattress that is right for you. If you're in the market for a new mattress, you'll want to take all of these things into account before making a final buying decision. You may find that a bed that works for one person may be the wrong choice for you. A quality mattress should be made of top-tier materials and be well-constructed, not just the cheapest mattress you can find.
---
How To Pick High-Quality Affordable Mattress
Buying a mattress without knowing how to pick one that is of good quality and at the same time affordable and is not going to make you suffer from back pain or other disorders is not an easy thing to do. This is because there are many different things to factor in, and they are not all equally important.
For example, memory foam mattresses are becoming extremely popular as they are known for both comfort level and price. One thing you need to look for when buying a mattress is the materials used in its construction. There are five primary materials used to make mattresses: memory foam, latex, polyurethane, innerspring, and hybrid.


Memory Foam Mattresses
Memory foam mattresses were first patented in the 1970s, but it wasn't until the early 1990s that memory foam mattresses became widely available to the public. Today, the majority of mattresses sold in the United States are memory foam mattresses.
Memory foam beds are known for their comfort, support, and ability to conform to your body. Yes, memory foam mattresses are expensive than traditional mattresses, but they are often available at a discount online.
Latex Foam Mattresses
Latex foam mattresses are an excellent buy for people who want the benefits of a mattress that is both comfortable and easy on the budget. It is made using latex foam, which has many great health benefits. The mattresses are made using dense foam that is environmentally friendly.
These mattresses have no unhealthy chemicals, offer a great night of sleep while being able to keep your body temperature cool and comfortable. This makes them an excellent buy for people who live in warmer climates.
Polyurethane Foam Mattresses
Polyurethane foam is a synthetic material that you can find on the inside of most mattresses. It is designed to be supportive, comfortable, and not too hot.
Innerspring Mattresses
Innerspring mattresses are the most popular type of mattress in the United States. Many consumers prefer them over foam or air mattresses because they tend to be cheaper and offer a lot of durabilities.
A traditional innerspring mattress consists of many coils that run vertically between two fabric layers. This combination creates a sturdy spring that provides support for your body weight while you sleep on it. Innerspring mattresses are offered in many different variations, but they are all made up of a few components.
Hybrid Mattresses
Hybrid affordable mattresses are all the rage. They combine memory foam's contouring properties with the supportive base of traditional coil mattresses. Because of this, they have all the benefits of memory foam without the sinking feeling.
---
What To Expect From An Affordable Mattress?
At first glance, you might think dozens of mattress brands are all created equal. They're comfortable, they get the job done, and they're not much more expensive than that old futon you've had for years. But, there are some differences among these seemingly similar beds. For example, some mattresses are firm, others are soft, and some even offer in-between levels to choose from. Below you can find information about what to expect from an affordable mattress and what to pay attention to.
Pressure Relief
Every single night, people experience pressure on their backs, causing extreme discomfort. Pressure on the back is a type of ailment that can be treated with a mattress that relieves the pressure, but is it possible to find an affordable mattress that provides pressure relief? The answer is yes.


It is possible to find a cheap product that offers pressure relief, and it is possible to find the mattress for a price you can afford. Even affordable products provide support and pressure relief for the customers.
Firmness
Mattress shopping can be overwhelming. There are so many types and models to choose from, and each one has a different feel and firmness. These ratings vary from soft to extra firm, with most traditional mattresses falling in the medium to the firm range. The stronger a bed is, the more support it will provide, but it may not be the most comfortable option.


Motion Isolation
One way to check the quality of a mattress is to test for motion isolation. This is the ability of a bed to isolate movement between the sleeper and the mattress itself. To avoid discomfort during sleeping, you need to find a mattress with a motion isolation feature.
Edge Support
The most important thing to consider when looking for an affordable mattress is the edge support it offers. That's one of the things that makes for a good mattress. There are others, but edge support is definitely one of the most important.
Durability
Durability is an essential factor to take into consideration when purchasing a mattress. After all, you're going to be using it for the next eight-ten years. A comfortable bed is nice, but if it can't withstand the wear and tear that comes with time, it's not worth your money.
The most common-sense way to determine a mattress's durability is to look at its warranty. A solid warranty is a sign that a bed is made from high-quality materials and that the company is confident that it will last. A good warranty can also protect your investment; if your mattress does eventually wear down, you'll have a warranty to fall back on, which means you won't have to pay more.
---
FAQ
What are affordable mattresses?
Affordable mattresses are mattresses that offer good quality and comfort at a reasonable price.
What types of affordable mattresses are available?
Affordable mattresses are available in a variety of styles, including memory foam, latex, innerspring, hybrid, and airbeds.
How much does an affordable mattress cost?
The price of an affordable mattress can vary widely, depending on the type and size you select. Generally, you can expect to pay between $400 and $1,500 for a quality mattress.
What are the benefits of purchasing an affordable mattress?
Affordable mattresses offer many benefits, including comfort, support, and durability. They can also be more cost-effective than higher-end mattresses, allowing you to save money over time.
Are there any downsides to purchasing an affordable mattress?
The primary downside to purchasing an affordable mattress is the lack of features such as cooling layers or added support. However, these features can often be found in higher-end mattresses.
Are there any special considerations for purchasing a mattress?
Yes, when purchasing a mattress, it is important to make sure that you are selecting the right firmness level for your particular needs. You should also consider any sleeping partner's preferences, as well as the size, weight, and sleeping position of the individuals who will be sleeping on the mattress.
What are some popular options for mattresses?
Some of the most popular mattresses include memory foam, hybrid, and innerspring mattresses. It is important to read reviews and do research before making a purchase to ensure that the mattress is right for your specific needs.
Are there any differences between firm and extra-firm mattresses?
Yes, there are some key differences between firm and extra-firm mattresses. Extra-firm mattresses generally provide more support and less sinkage, while firm mattresses provide more cushioning and comfort.
---
The Bottom Line
As you can see, there are many mattresses out there, and it can be challenging to decide which is best for you. You may have a favorite brand, or you may be an advocate for one of the lesser-known brands. Hopefully, our extensive mattress reviews have helped you narrow down your choices, and you can check out my final buyer's guide conclusion to find out what our five top picks were. Moreover, I hope the provided information will clarify what to consider while shopping for the best affordable mattress for you.