The Casper Element is a new mattress. It's created for excellent body support and pressure relief. It's made with materials that are free of harmful chemicals. This is a great choice for comfortable sleep without breaking the bank. Keep reading to learn more about this mattress's features and things to consider while choosing it for your bed.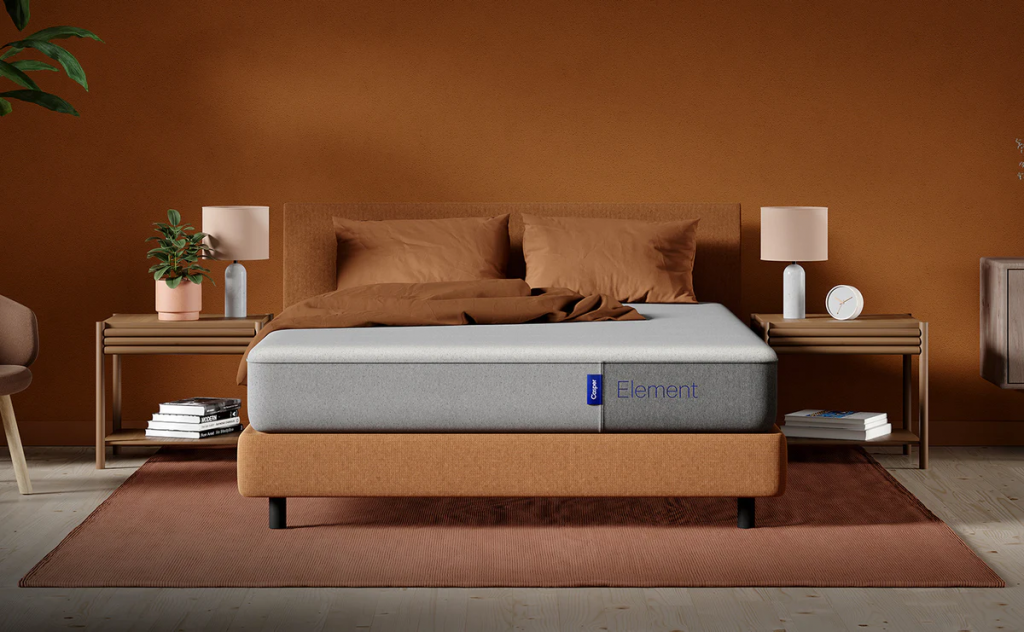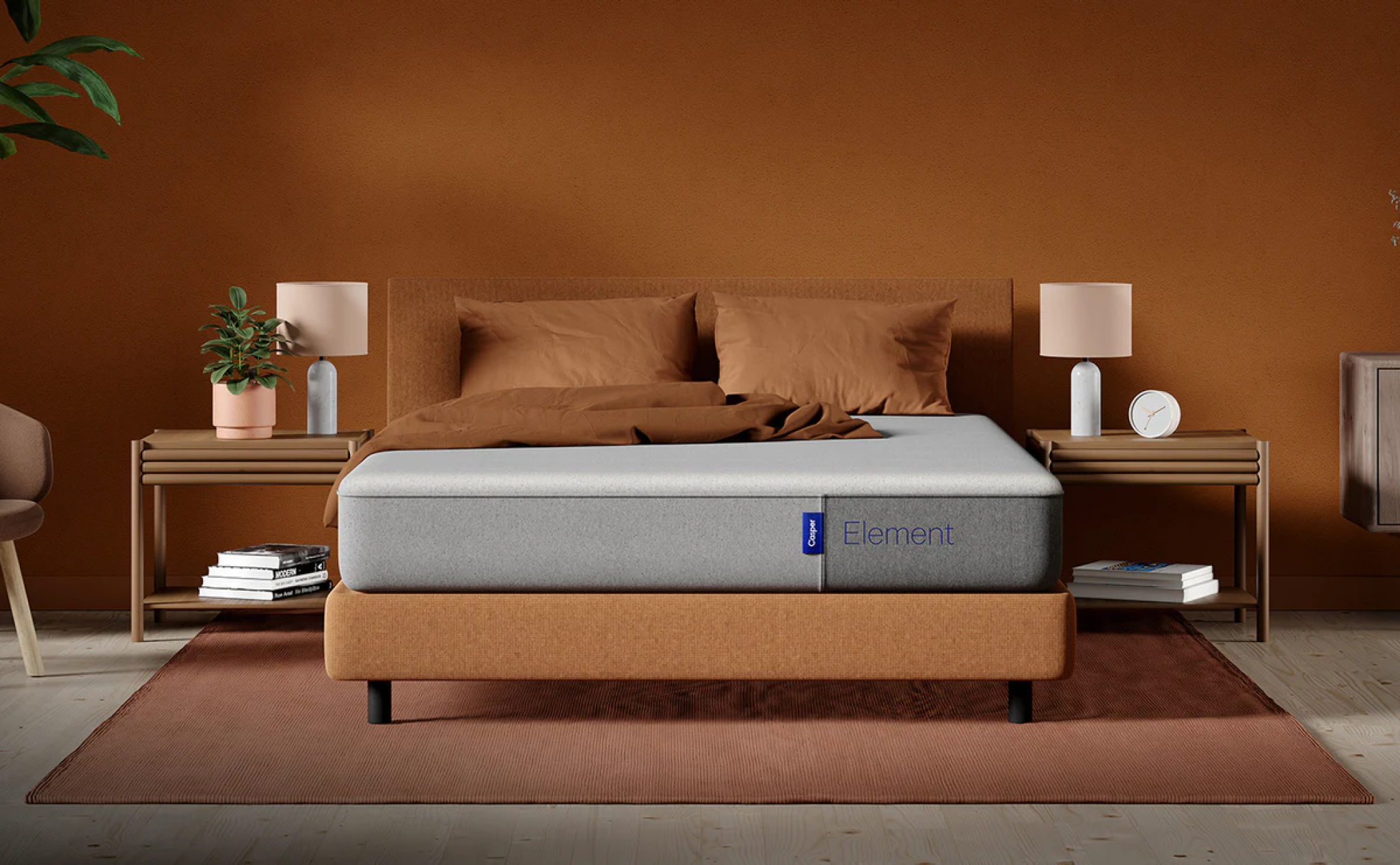 ---
Who Is The Casper Element Mattress Good For?
The Casper Element Mattress is a medium to firm mattress that can be excellent for those who have just been diagnosed with a herniated disc or those who suffer from back pain. Side sleepers will appreciate the structure as it's supportive and won't allow your hips to sink into the mattress too far.
Stomach sleepers find that this mattress provides good support for their stomachs and backs as it has great durability. If you're a back sleeper, you'll enjoy this mattress as well because of its cooling features. This makes it a good option for those who live in hot climates or tend to sleep hot.
The mattress is perfect for:
Those who look for a mattress on a budget.
Persons who need pressure point relief.
Sleepers who like a medium-firm feel.
---
Is The Casper Element Mattress Good For Back Sleepers?
Yes, the Casper Element Mattress has an extra layer of memory foam in the upper third of the mattress that provides support without too much sinkage. It's a good mattress for those with a harder-to-find sleeping position and people who sleep heavier and require more pressure relief to sleep.
---
Is The Casper Element Mattress Good For Side Sleepers?
The Casper Element Mattress is great for side sleepers who need a mattress that supports and aligns their hips and shoulders. Because of its supportiveness, side sleepers won't feel like they're sinking in too far into the mattress.
Side sleepers also enjoy the breathability that the open cell memory foam provides. They won't overheat as much as those who sleep on other mattresses.
---
Is The Casper Element Mattress Good For Stomach Sleepers?
Yes, this is an excellent mattress for those who like to sleep on their stomach or sides due to its pressure relief and alignment features. It provides a nice surface to sleep on without the worry of sinkage.
---
What Is The Casper Element Mattress Made Of?
The Casper Element Mattress is a 10-inch all-foam product and made with two layers. The first layer consists of high-quality perforated polyfoam, which offers additional airflow and cooling effects. The second 7-inch layer is made of high-density polyfoam for extra support and durability.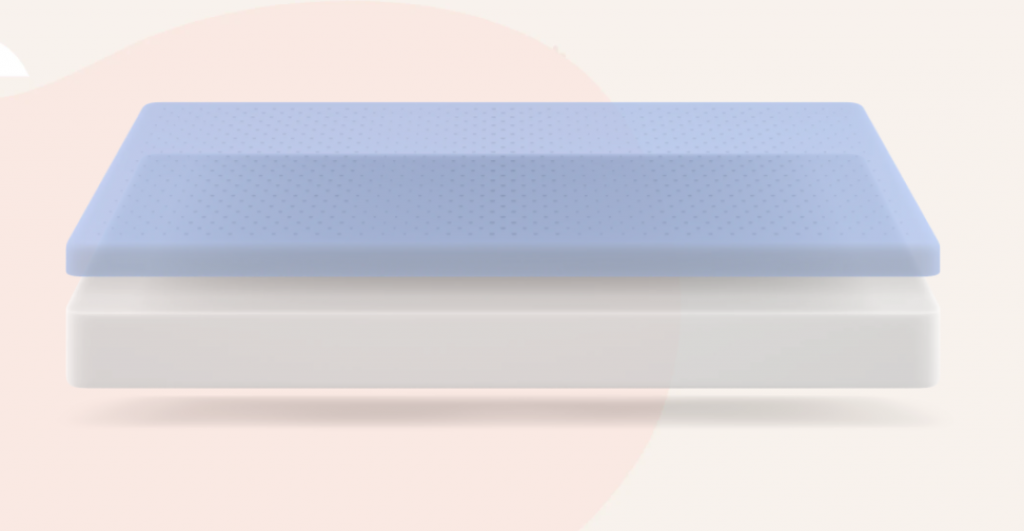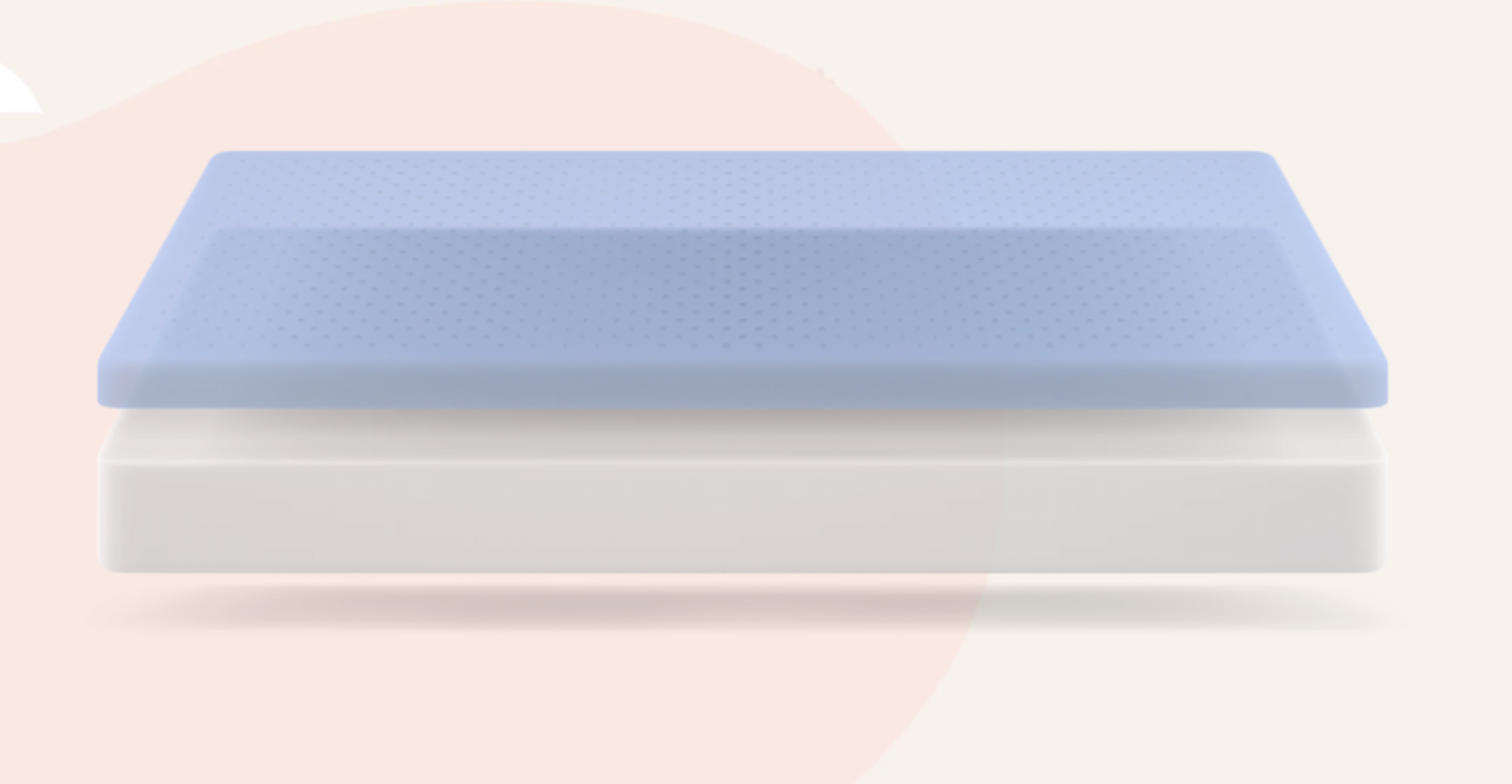 ---
Is Casper Element Mattress Non-Toxic And Eco-Friendly?
Absolutely! The Casper Element Mattress is made from eco-friendly materials that are safe to sleep on and use without worrying about harmful chemicals. This mattress will last for years and won't cause you any harm because of its non-toxic materials. It's made without the use of flame retardants and has zero ozone-depleting substances.
---
Mattress Prices And Sizing
| | | |
| --- | --- | --- |
| Size | Dimensions | Price |
| Twin | 38″ x 75″ | $395 |
| Twin XL | 38″ x 80″ | $445 |
| Full | 54″ x 75″ | $545 |
| Queen | 60″ x 80″ | $595 |
| King | 76″ x 80″ | $795 |
| California King | 72″ x 84″ | $795 |
---
Is Casper Element Mattress Worth It?
The Casper Element Mattress is comfortable and provides the right balance of support and pressure relief for many different sleeping positions. If you're looking for a mattress that will last you for years to come, this is the one to choose.
It's one of the top choices for anyone who wants to rest easy knowing they aren't sleeping on toxic chemicals. This mattress provides great value because it offers all of this in one bed without costing much.
---
How Firm Is Casper Element Mattress?
The surface of the Casper Element Mattress is soft but firm. It said that the mattress is a 6 out of 10 on the standard firmness scale. This means it's exactly right on balance between soft and firm for most body types. If you're a side sleeper, you'll enjoy the fact that the mattress itself is very supportive yet also remains soft enough to support your shoulder, neck, back, and hips.


---
How Long Does Casper Element Mattress Last?
The Casper Element Mattress will last you years of comfort. The manufacturer offers a 10-year limited warranty. There are no harmful chemicals used in its production which means it will last years without signs of wear or tear.
It's ideal for those looking to get years of quality sleep without worrying about paying for multiple mattresses over time.
---
Casper Element Mattress Features
The Casper Element Mattress has several unique features. We'll go over them to help you decide which type of sleeper will benefit the most from this mattress.
Motion Isolation
The Casper Element Mattress has great motion isolation that is important for sleepers who like to sleep in the same bed with a partner or in a bedroom with children and pets. The mattress can absorb movement, so you won't wake up from your partner or pet moving around on the bed or getting up from the bed during the night.
Pressure Relief
The upper layer of memory foam absorbs pressure and contours to your body shape for pressure relief and supportiveness while you sleep throughout the night. You won't have to worry about things pressing on your body as you sleep.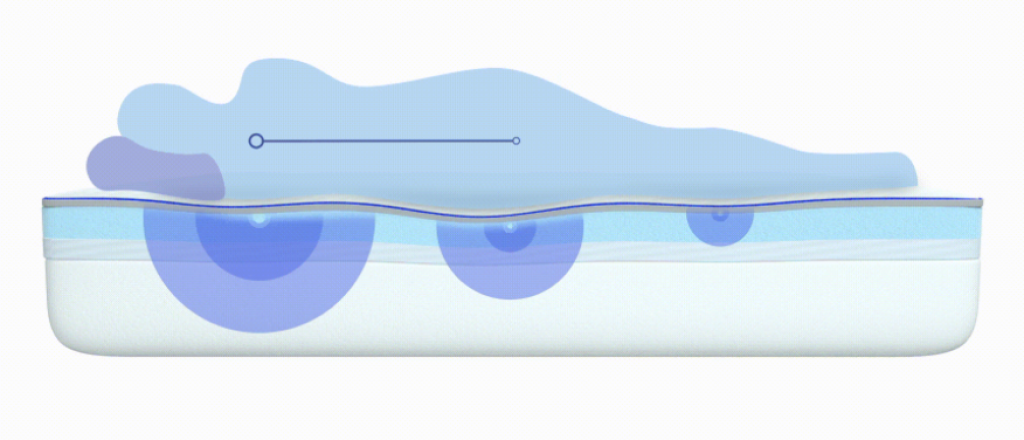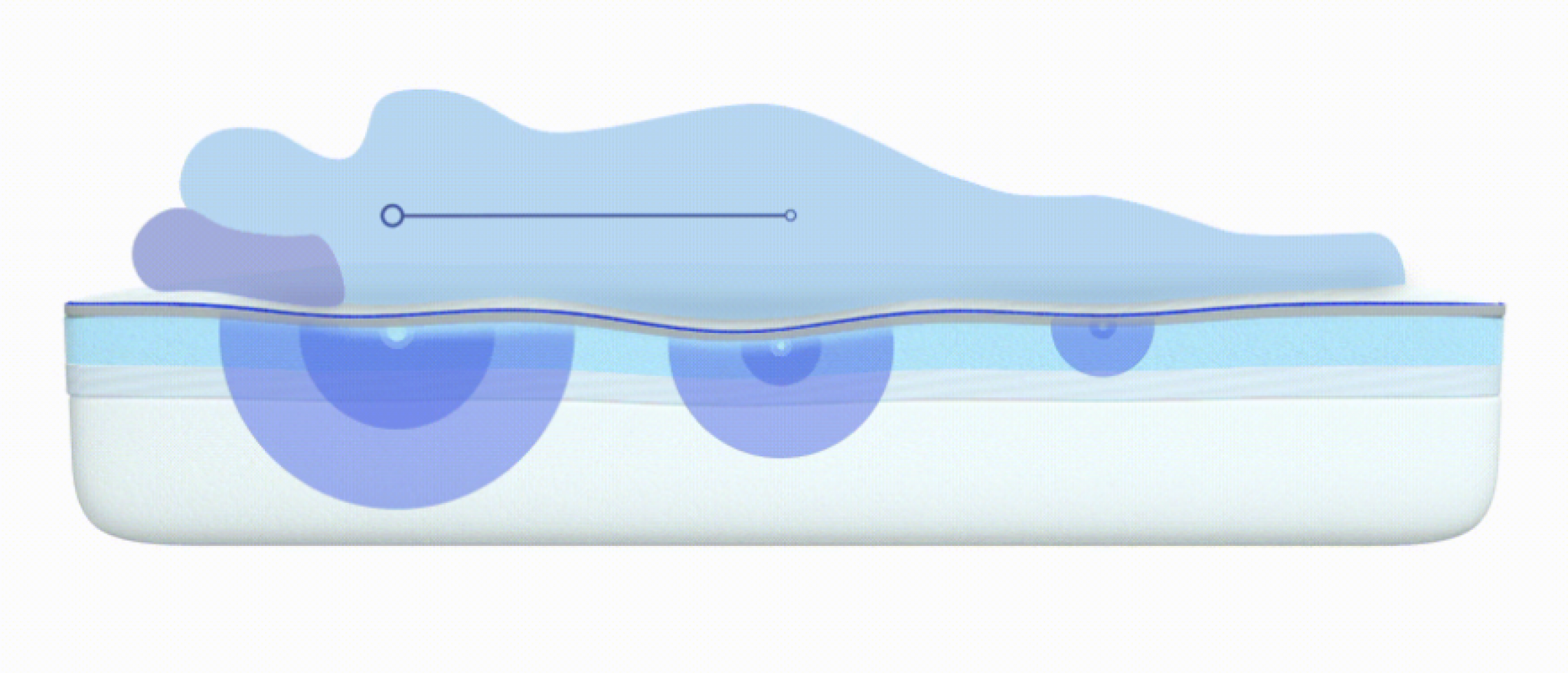 Temperature Control
The Casper Element Mattress keeps you cool as you sleep as it's made from perforated memory foam. This technology ensures that your body receives the appropriate amount of airflow so that you won't overheat at night and wake up too warm.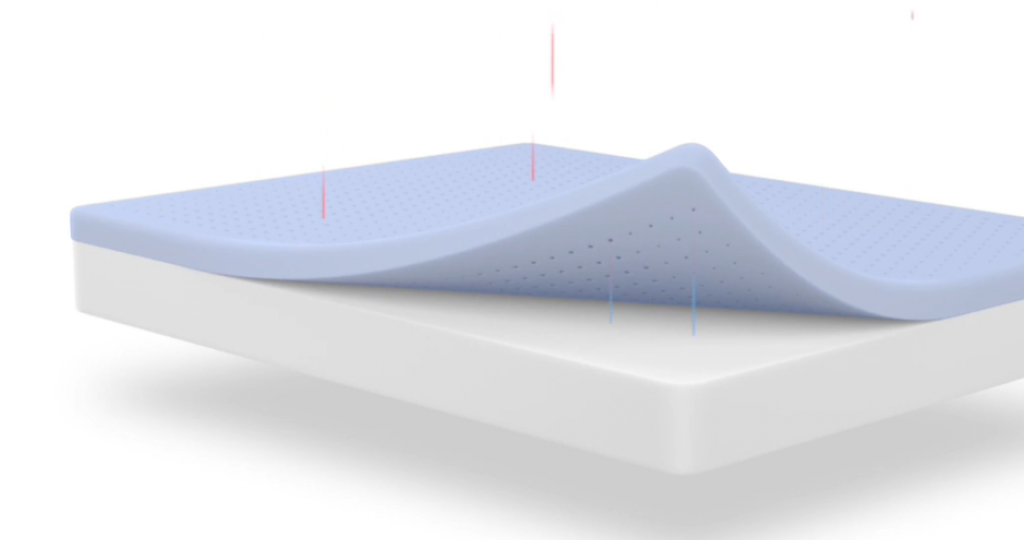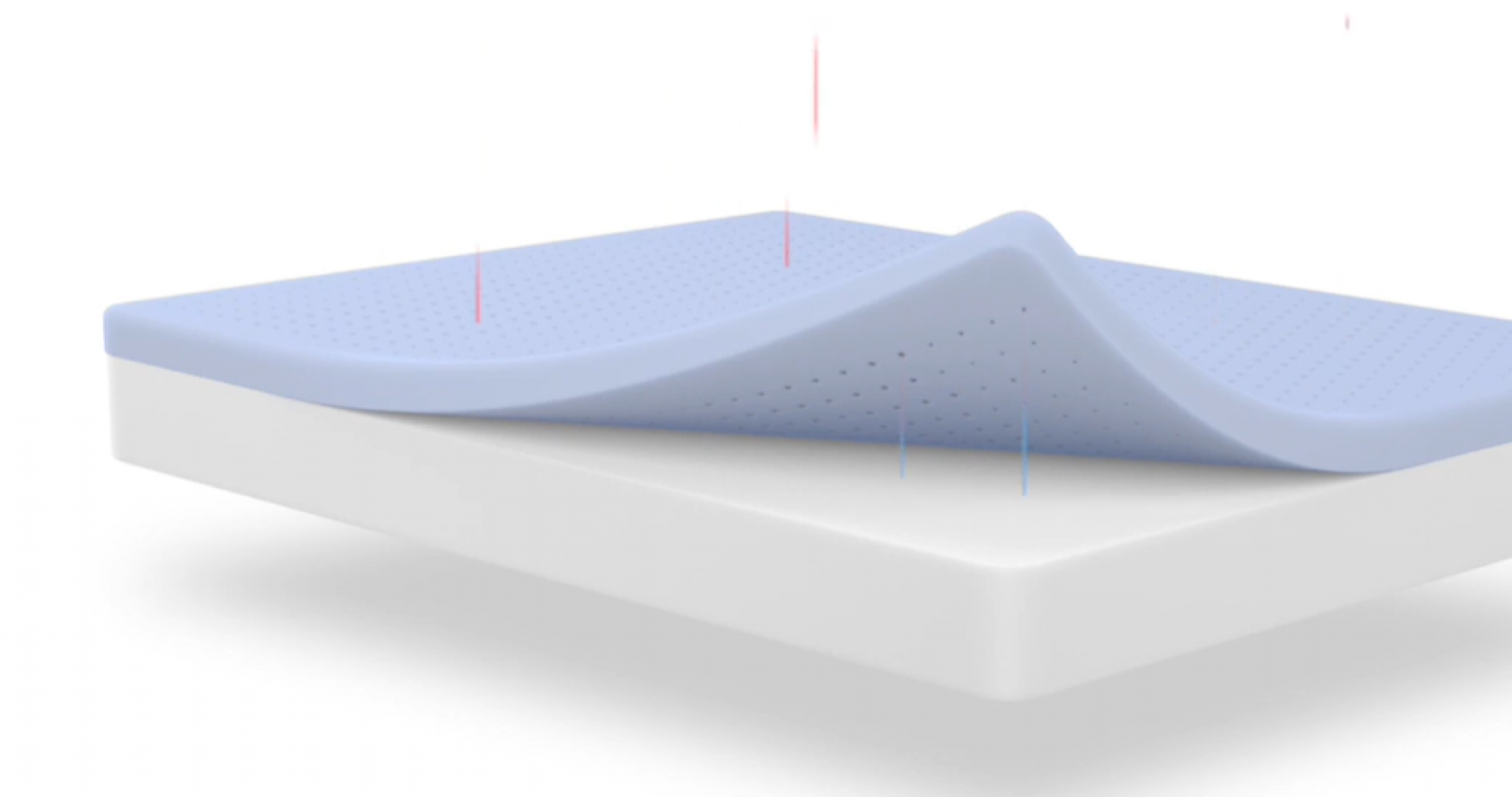 This is good for those who suffer from hot flashes or who sweat a lot at night because of sleeping in a hot environment. The airflow can wick away excess moisture and heat away from your skin and eliminate any chance of waking up too hot, sweaty, or clammy.
Edge Support
The edge support is designed to keep you in the mattress and prevent you from rolling towards the edge of the bed. This can be especially important for heavier sleepers who typically roll out of their beds when they go to sleep. If you want a well-supported edge, this mattress might not be a perfect idea.
Sex
Surprisingly, once you start sleeping on the Casper Element Mattress, you'll notice that it won't move, shift, or make noise during sex, which can usually happen with some mattresses. This is because the mattress is made with specially formulated memory foam and its supportive properties make it great for helping couples in intimacy.
Off-Gassing
Off-gassing releases chemical by-products when you first unpack and bring home the mattress because it's wrapped in plastic for protection during shipping and storage at the store or delivery service location.
The new mattress should have no noticeable odor after unpacking, but there is always some new mattress smell. This is normal. The Casper Element mattresses do not have any off-gassing issues.
Sleep Trial
The Casper Element has a 100-night sleep trial that you can use to check for the comfort level that it provides. For some more sensitive people, this trial can be helpful for finding out if the mattress is right for you before purchasing it without having to buy it at full price before doing so.
This will prevent potential disappointment and help you make an informed decision on whether or not you want to keep this bed or return it and make a different choice.
Warranty And Return Policy
The Casper Element Mattress comes with a 10-year warranty that will cover all defects or damages that could occur during the mattress's lifetime. This is great for peace of mind because if something happens to your mattress, you won't have to worry about getting another one or having it fixed.
---
The Bottom Line
The Casper Element Mattress is made so you can sleep comfortably throughout the night without feeling pain or pressure points in your back, shoulders, hips, and joints because of its all foam construction and materials used.
It helps provide ideal body support so you can get restful sleep without waking up in the middle of the night because of an uncomfortable bed. If you are looking for a new mattress, the Casper Element can be a good choice for you.