There are many things in life that we take for granted, such as reading or playing. For many people, a good night's sleep is one thing, especially if they experience pain while trying to rest. If your mattress is not comfortable enough, you will not have a good night's rest. That is why we have decided to give you some tips on finding the best 8-inch mattress.
---
Top 5 Best 8-inch Mattresses
Sizes: Twin, Twin XL, Full, Queen, King, Cal King, Split King, Split Queen, Split Cal King
Construction Type: Latex
Materials: Natural latex, Organic cotton
Price: $$
There are many different types of mattresses on the market, but the one we will concentrate on is an 8-inch mattress. This mattress is ideal for someone who is looking for a supportive product for their sleeping room.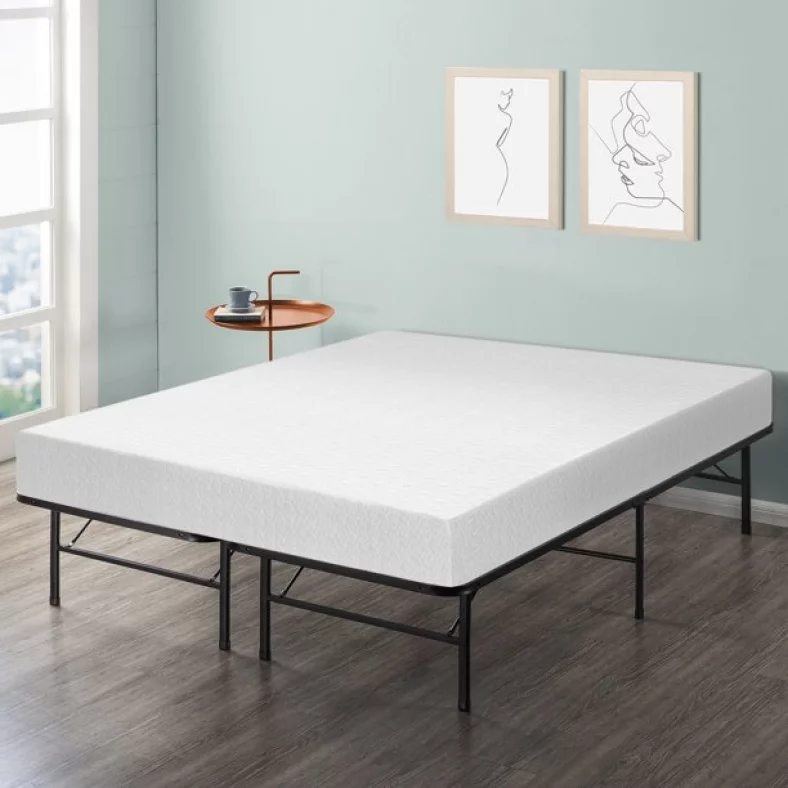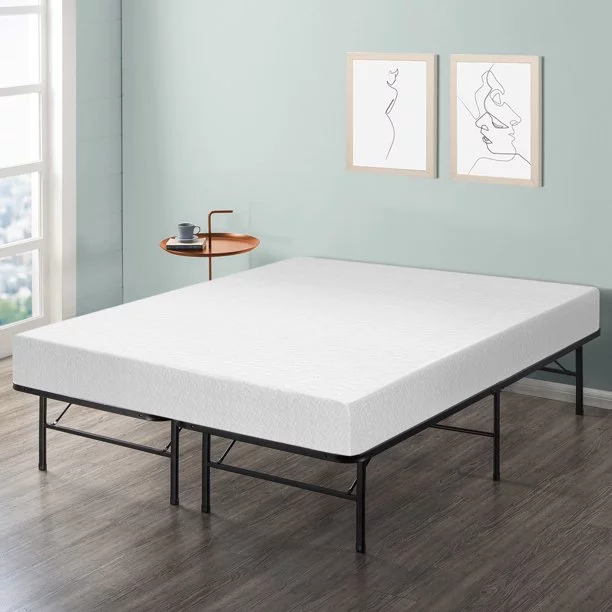 ---
Best 8-inch Mattresses Reviews
PlushBeds Natural Bliss
Best Overall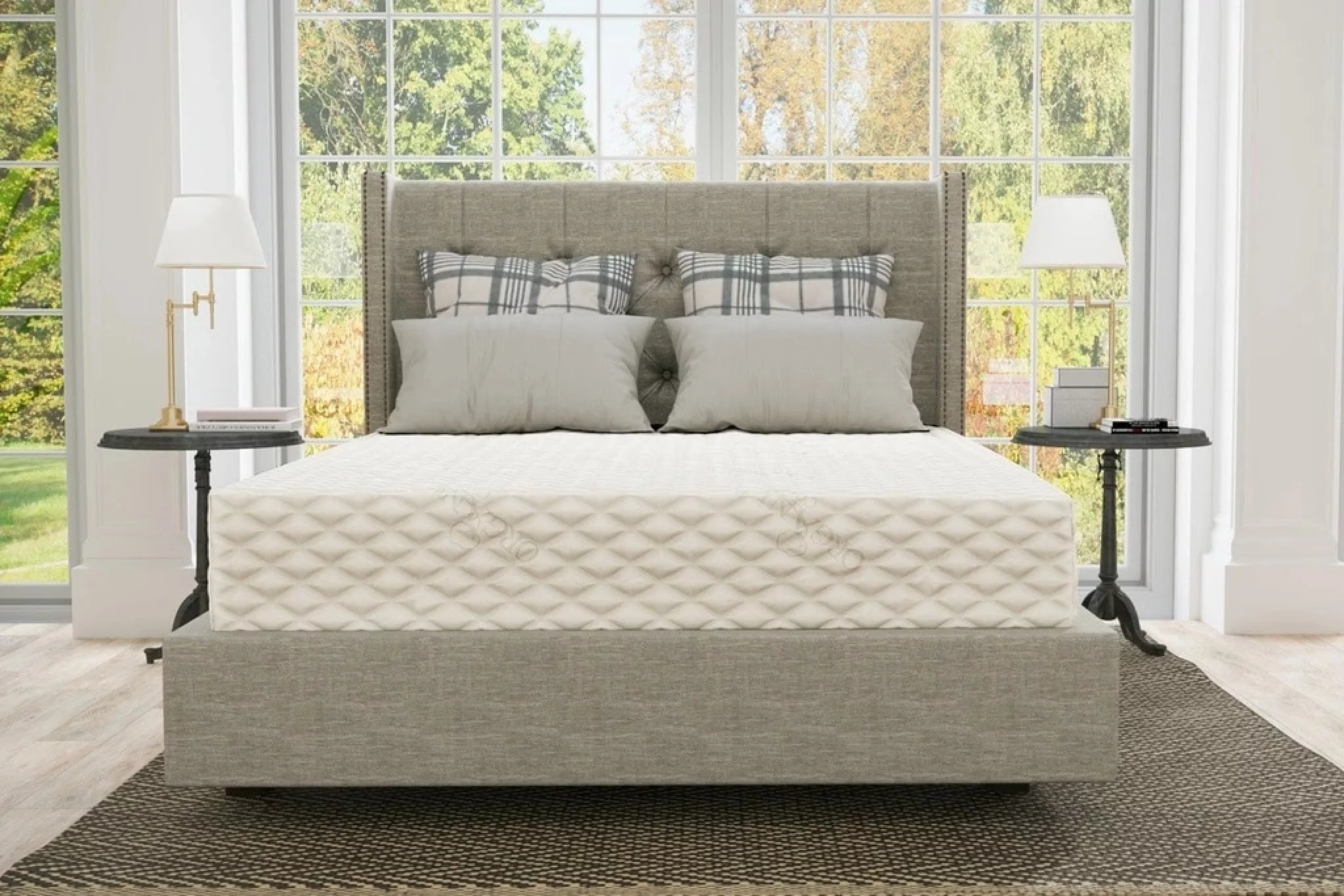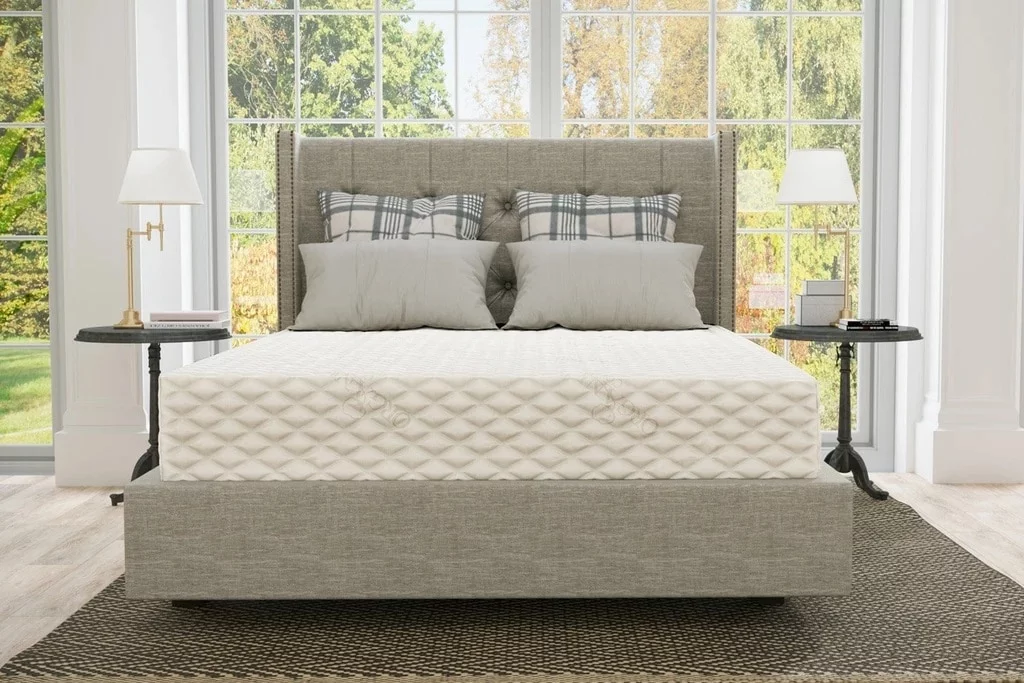 Are you looking for an eco-friendly mattress, guaranteed to be healthy and stylish and made with fine materials? Then you should look no further than PlushBeds.
The Natural Bliss is a mattress line made from 100% natural latex, a premium mattress. The latex in this mattress is a mixture of Talalay and Dunlop, which results in a more durable bed that is also great for side sleepers and back sleepers. The mattress is also handmade in the USA, ensuring that it is made with a high level of care and craftsmanship.


As you may suspect, a natural latex mattress is not like any other mattress. Those who like latex are typically very happy with the product. Because of the different firmness, the bed you choose will likely be different than what you have before. Natural latex mattresses have a reputation for being a bit firmer than their traditional counterparts, so if that's what you are looking for, PlushBeds may have a mattress that works for you.
What I Like:
PlushBeds Natural Bliss is an excellent choice for seeking an organic mattress that combines comfort and durability.
The latex does not have any odor at all, and they have a great warranty with a lot of features for their customers.
---
Modway Aveline 8″ Gel Infused Memory Twin Mattress
Best Ventilated Foam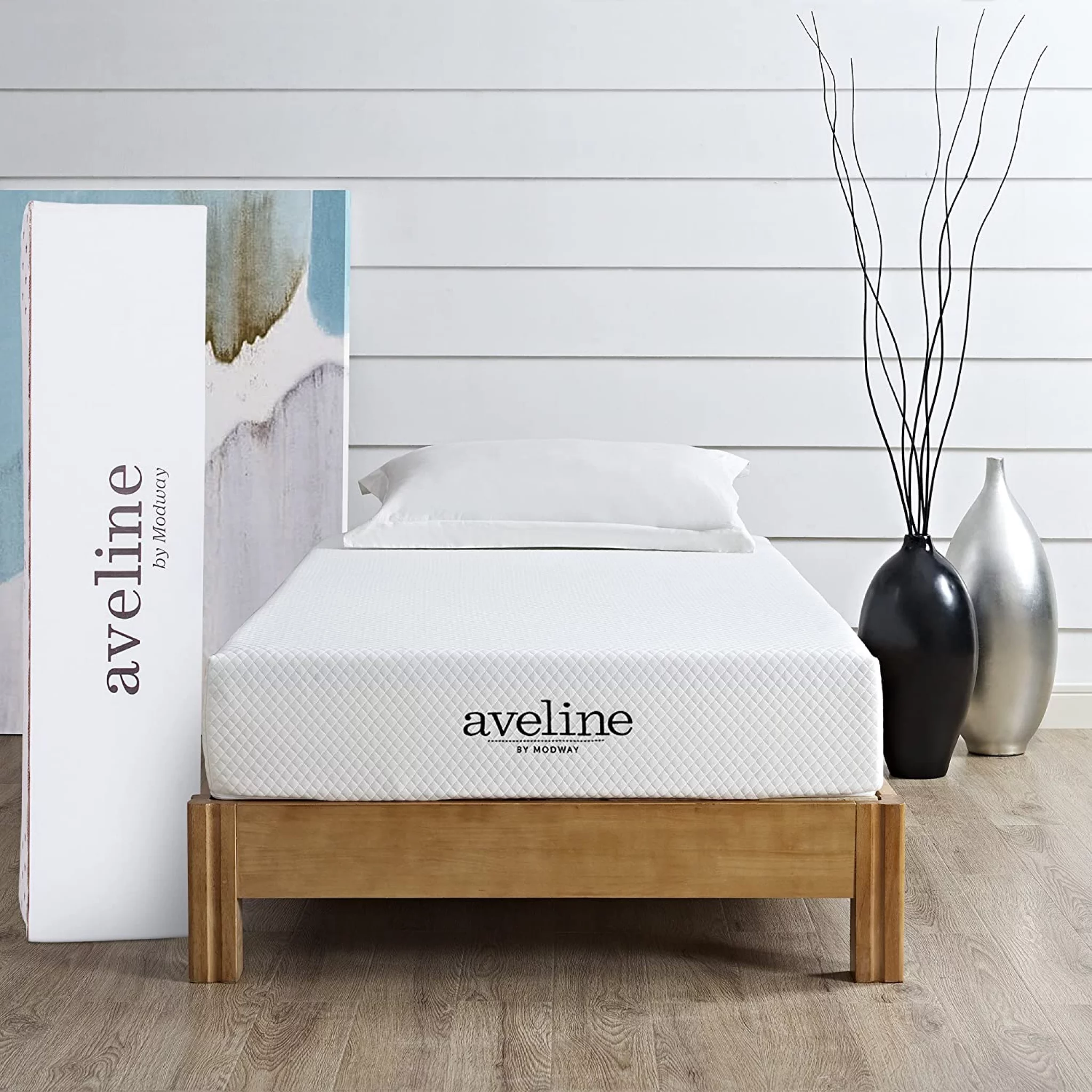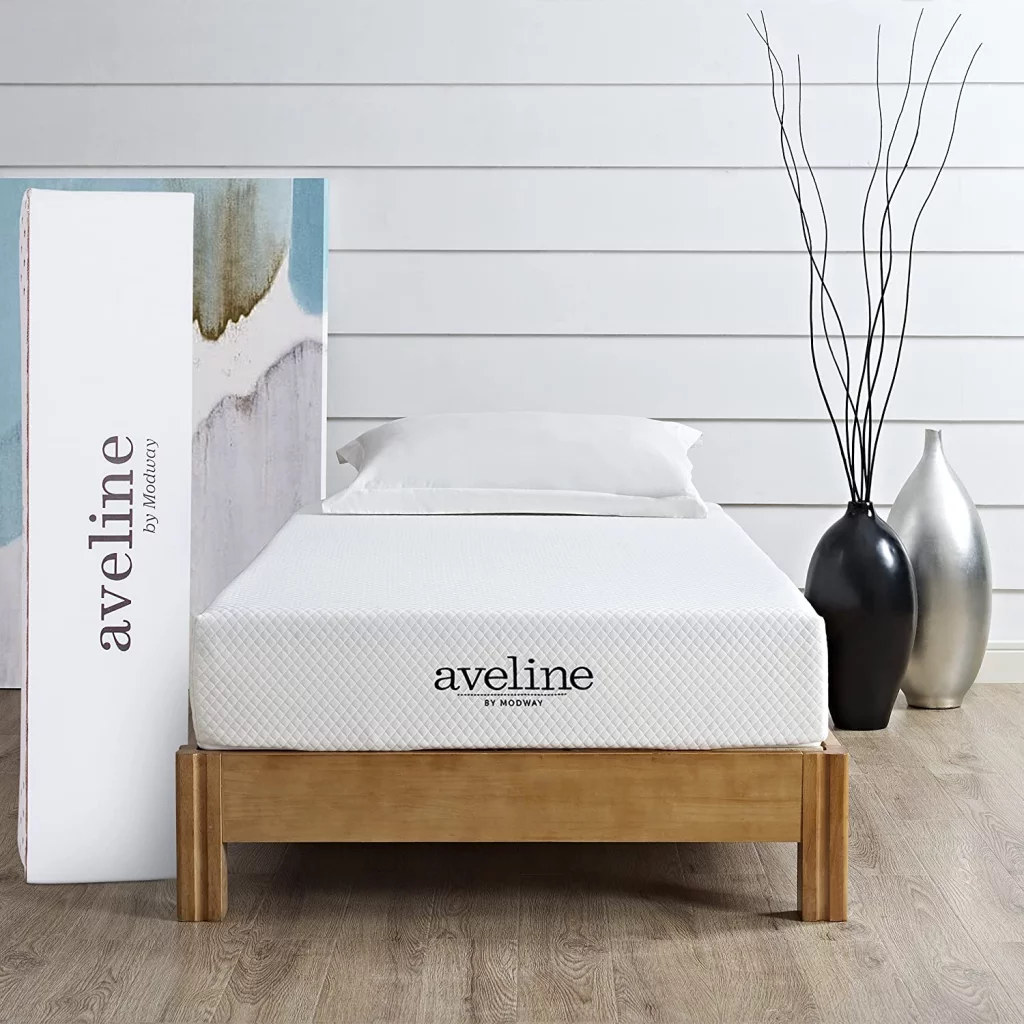 The Aveline 8″ Gel Infused Memory Foam Mattress is the perfect bed for you if you're someone who tosses and turns a lot in your sleep. This mattress has an open-cell memory foam top layer designed to reduce pressure while you sleep, allowing you to sleep on your side or your back without sinking into the mattress, which can cause back pain.
The Gel Infused Memory foam mattress is a great way to give your body the support it needs. It's one of the most popular mattresses due to its comfort and the fact it comes in an affordable package. It's an excellent choice for anyone who may have back or hip problems and needs a good mattress to give support. Each layer of foam is designed to support your body in different ways.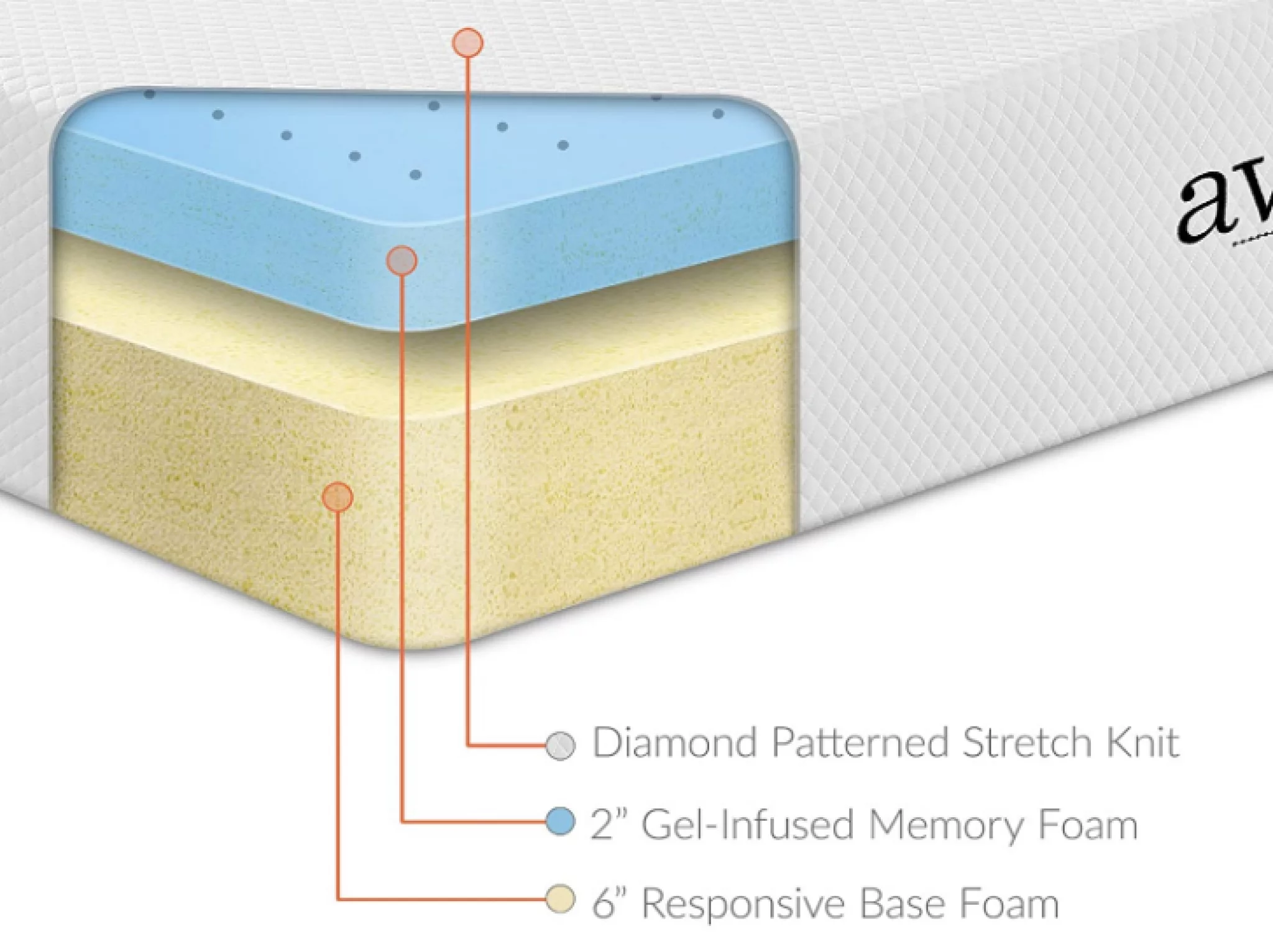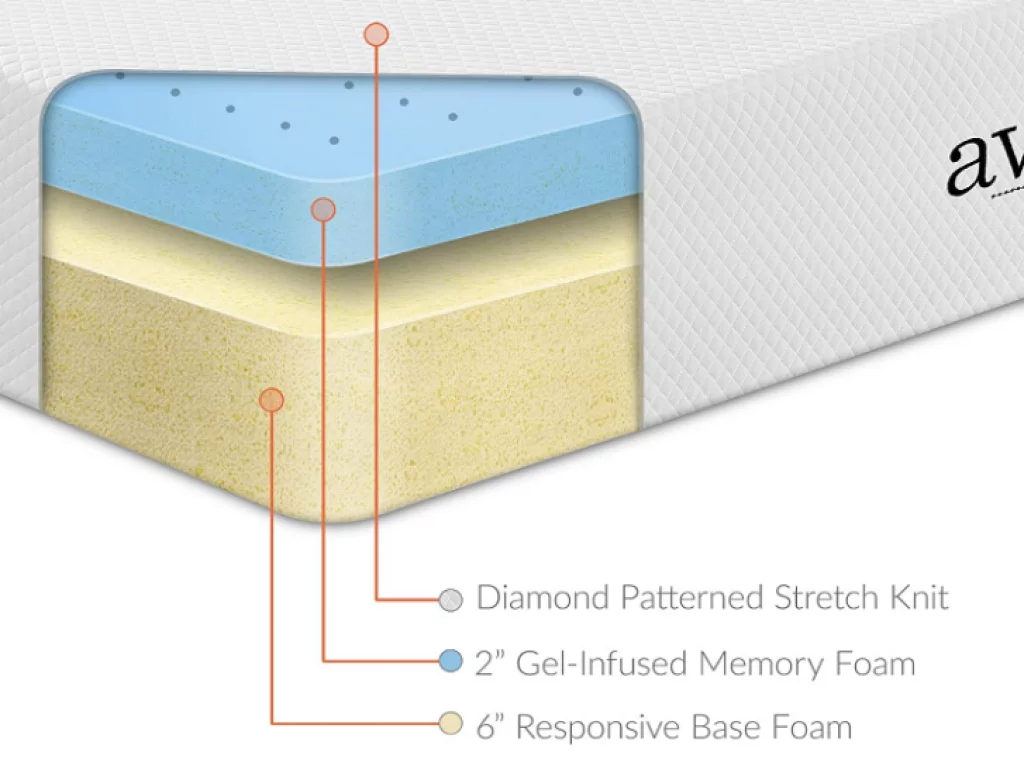 The top layer of gel-infused memory foam is designed to provide a cool sleep. The memory foam is engineered to be supportive yet soft. The mattress is also constructed with open-cell memory foam that allows the mattress to breathe. This means it won't get too hot and sweaty.
What I Like:
The Modway Aveline 8″ Gel Infused Memory Twin Mattress is a mattress made in the USA.
It has a gel-infused memory foam top layer that helps to keep a person cool.
It is also a very durable product.
---
Zinus 8 Inch Green Tea Memory Foam Mattress
Best for Back Sleepers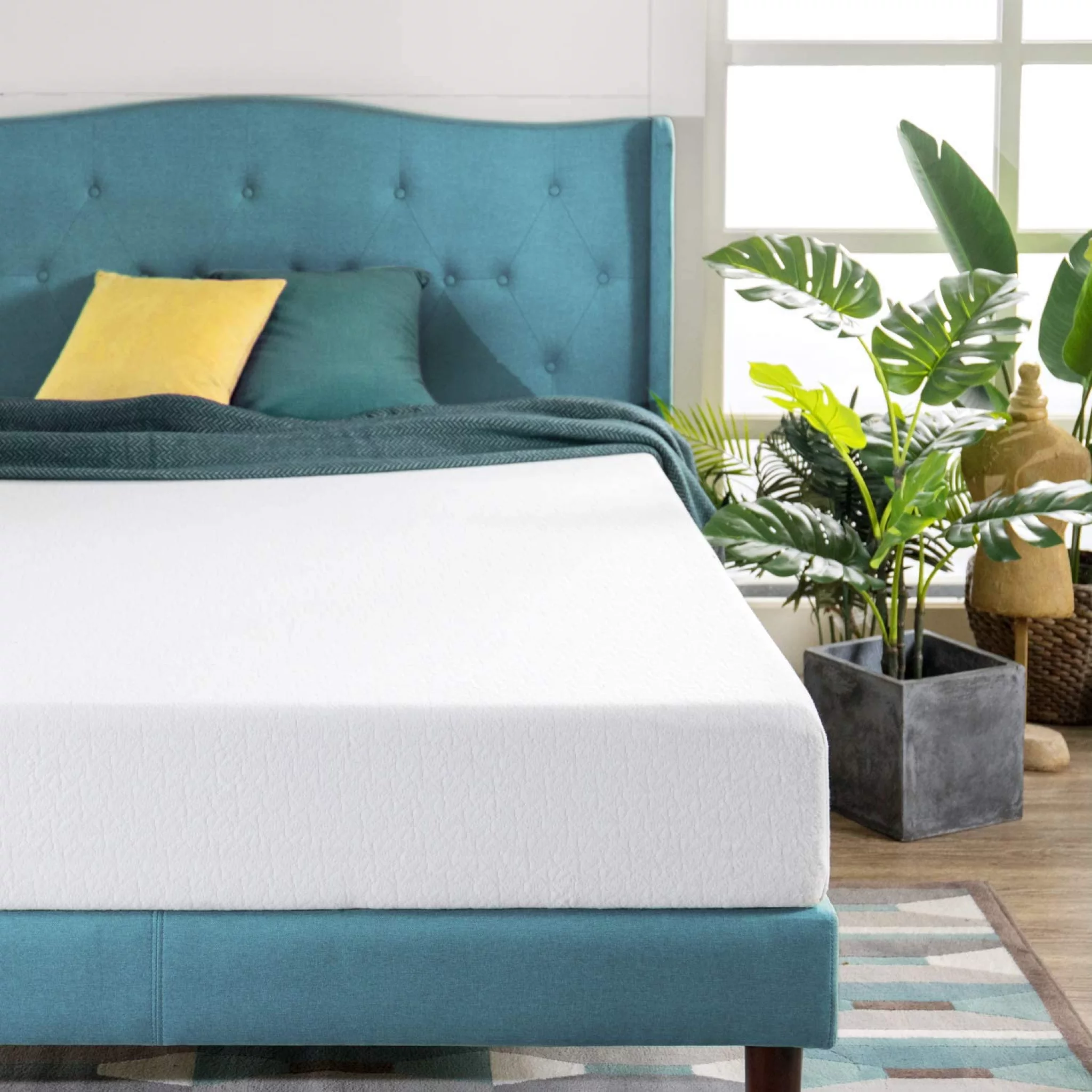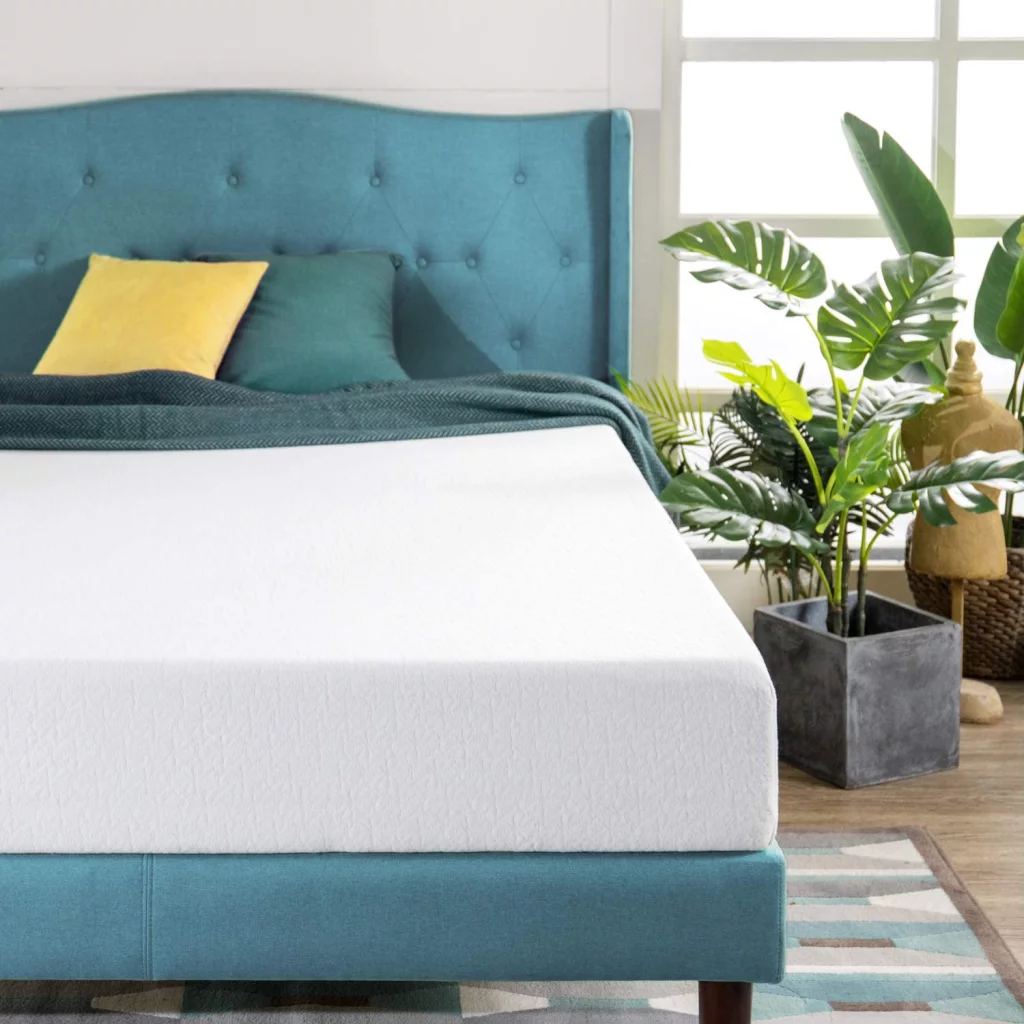 The Zinus 8 Inch Green Tea Memory Foam Mattress was a nice surprise. I was drawn to this mattress by the green tea-infused memory foam, which helps relax and rejuvenate the body. Memory foam mattresses are supposed to give you extra comfort and support with your sleep. This mattress has a great design and look.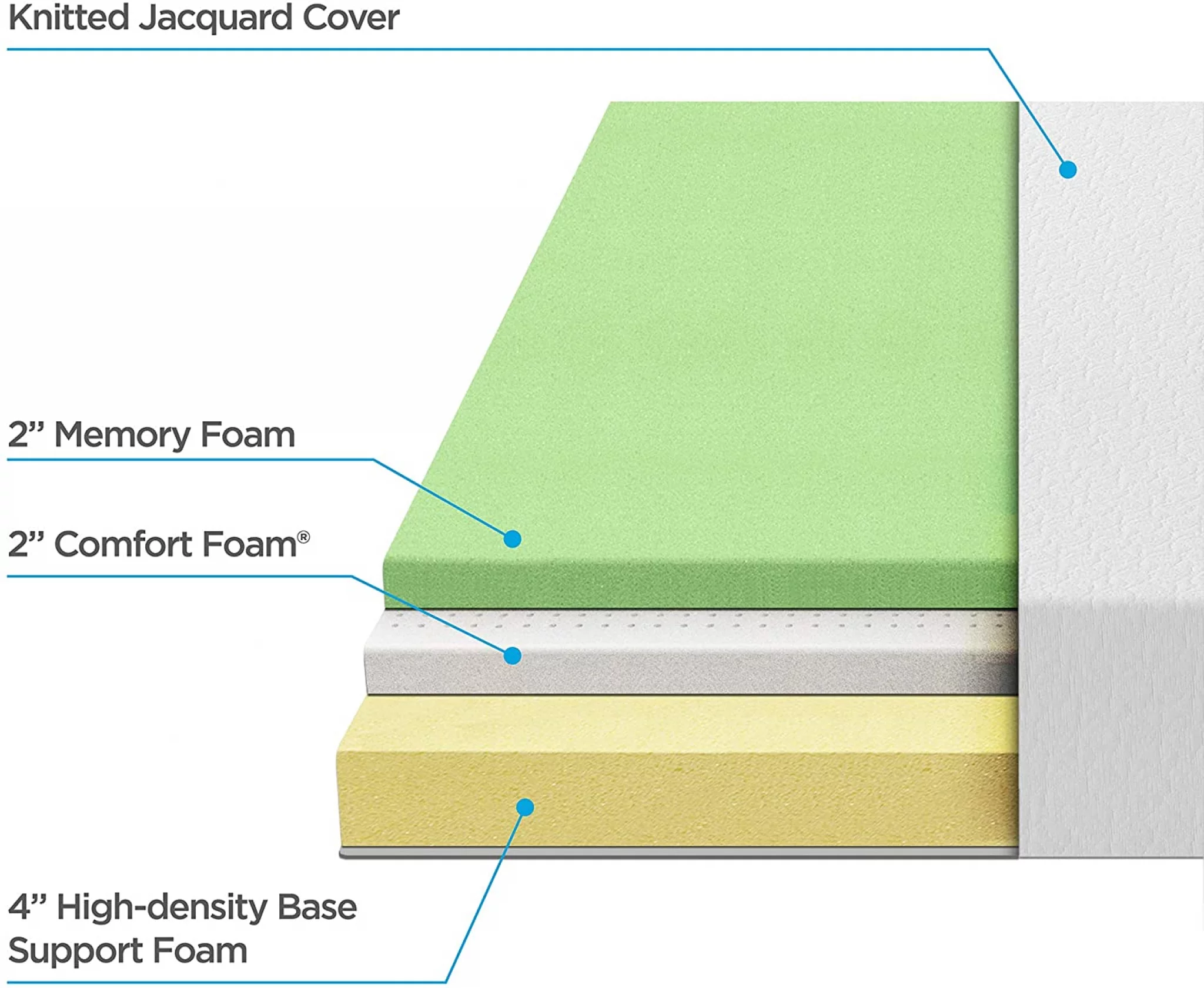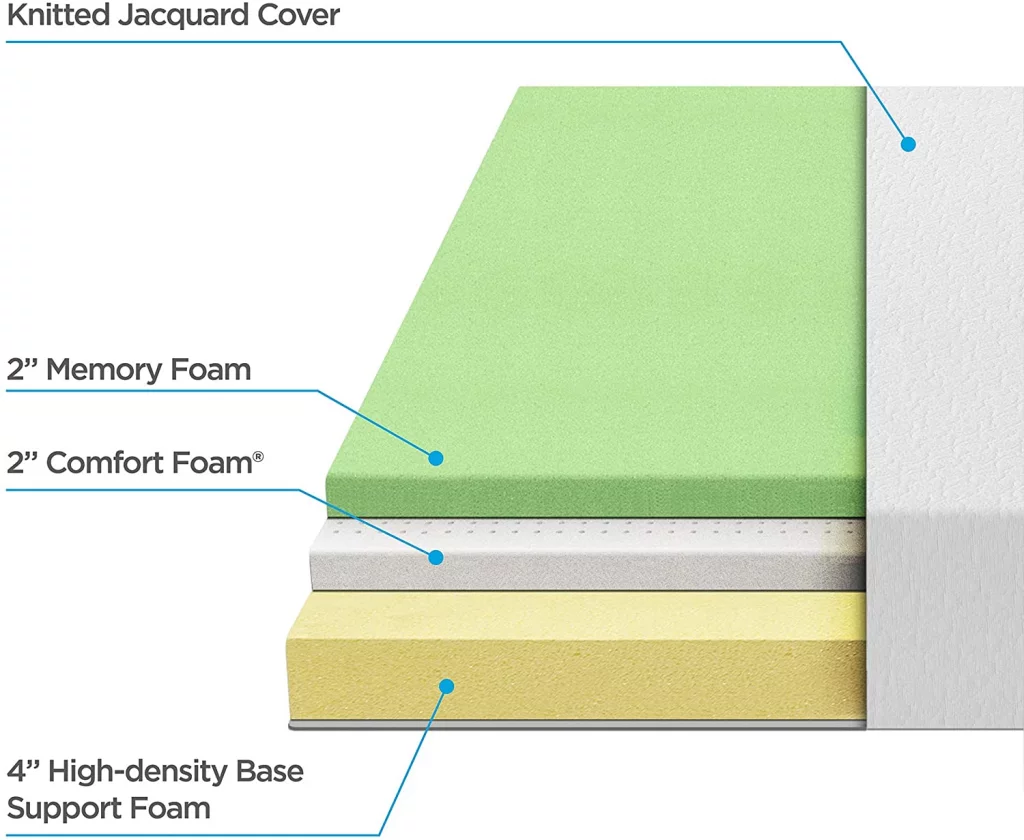 The mattress has a soft poly jacquard cover that adds style and comfort. The mattress has 2 inches of conforming memory foam that contours to the body while providing pressure relief. This mattress also has 2 inches of soft, airflow enhancing comfort foam. This foam is designed to provide a soft, comfortable feel. The mattress has 4 inches of durable, high-density base support foam.
What I Like:
The Zinus 8 Inch Green Tea Memory Foam Mattress is one of the most affordable memory foam mattresses on the market.
The 8-inch thickness can be a good choice for looking for a mattress that could be a little bit more comfortable than the typical 6-inch thickness.
---
Classic Brands Cool Gel Memory Foam
Best Support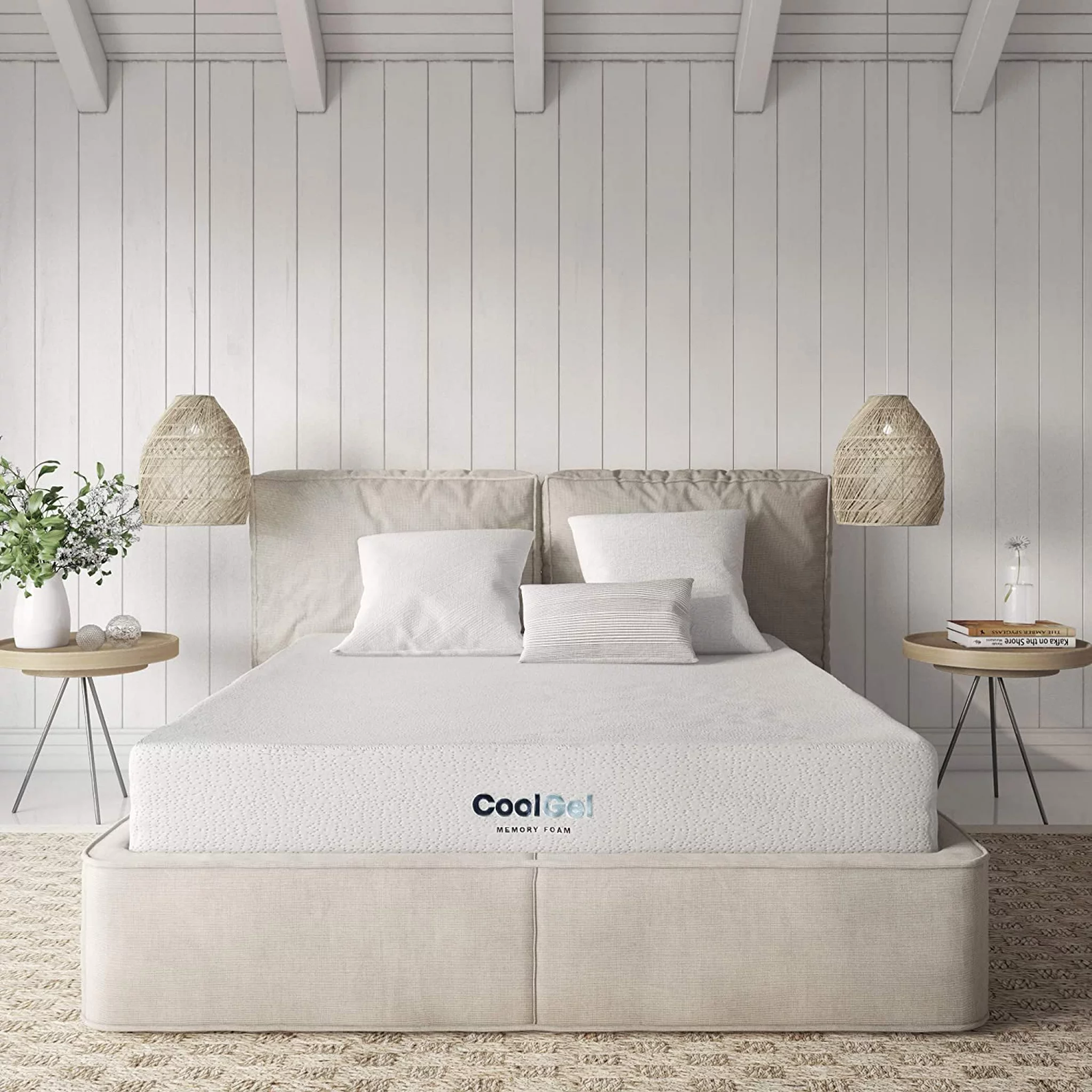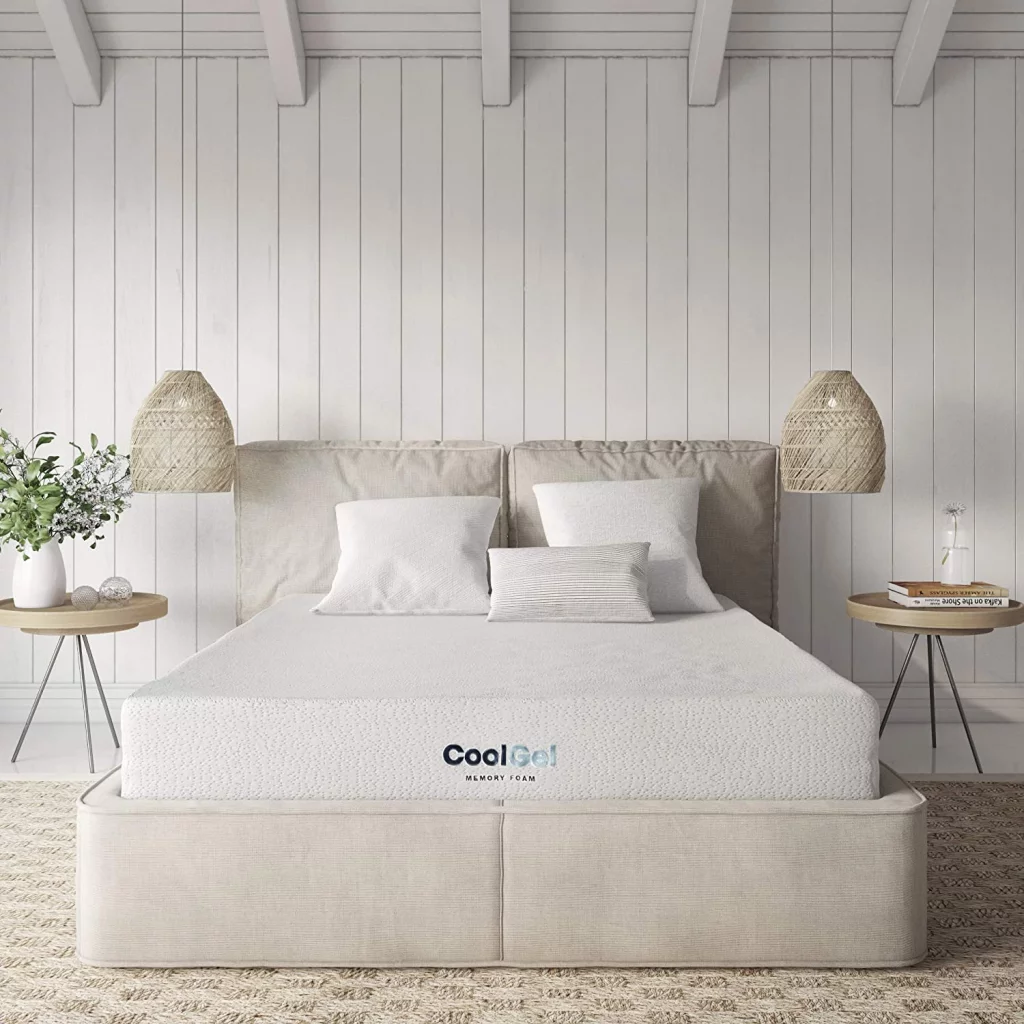 The Classic Brands Cool Gel Memory Foam Mattress is really a double-duty bed. Depending on the size you'll choose, it is suitable for use on a child's bunk bed or a full-size bed frame. It is also suitable for use on a double- or queen-sized frame, although do be sure to check the size of the mattress when ordering to ensure your bed frame will fit it. This mattress is also great for dorm rooms or uses on a sleeper sofa.
When shopping for a mattress for your child's bedroom, you want to keep a few things in mind, especially if you have a child with allergies. First, you want a mattress made of hypoallergenic materials, such as the Classic Brands Cool Gel Memory Foam Mattress.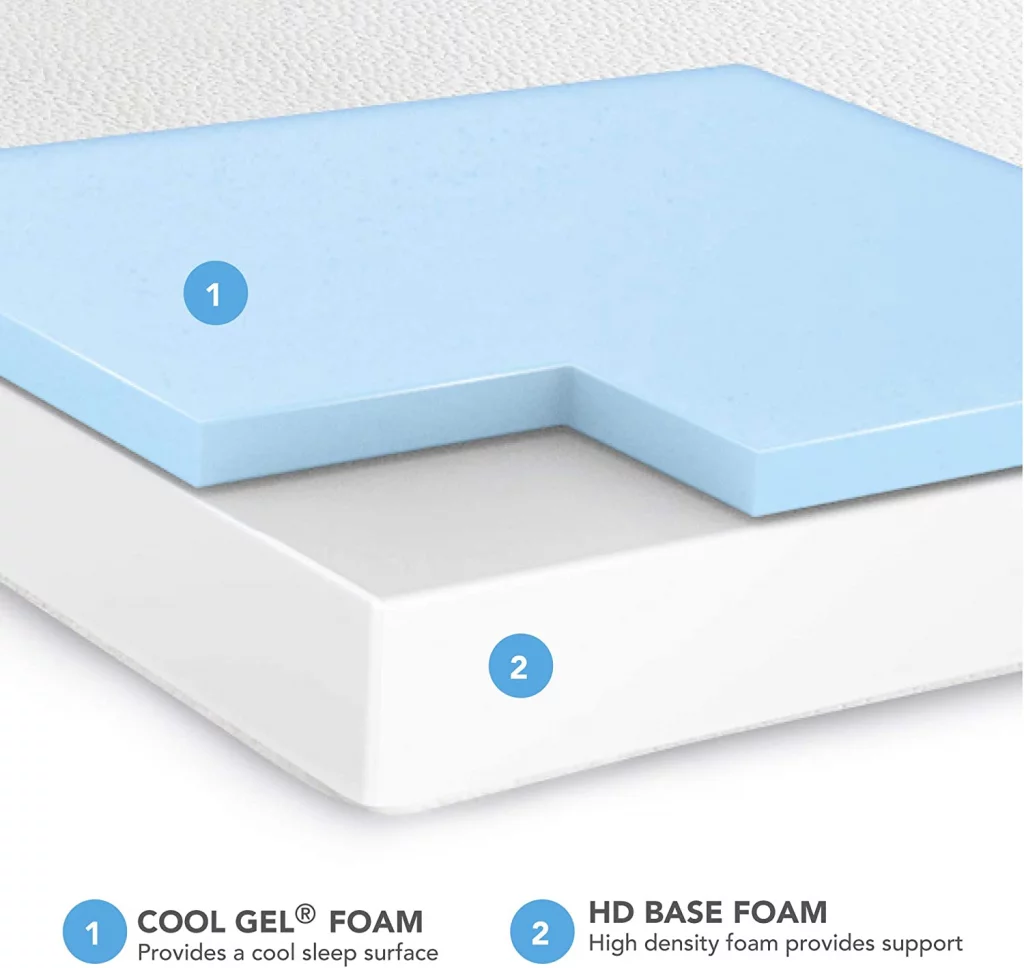 This mattress incorporates a layer of gel-infused memory foam that is naturally hypoallergenic and resistant to allergens, mold, bacteria, and dust mites. In addition, this mattress meets the CertiPUR-US program, meaning it is made without ozone depleters, PBDEs, TDCPP, or TCEP flame retardants.
What I Like:
The mattress also works well for adults, and its adjustable base made it easy to adjust from adult to child.
The lower price compared to similar mattresses made the Classic Brands Cool Gel Memory Foam Mattress a great alternative to many other mattresses.
---
Linenspa 8 Inch Memory Foam
Best Knit Cover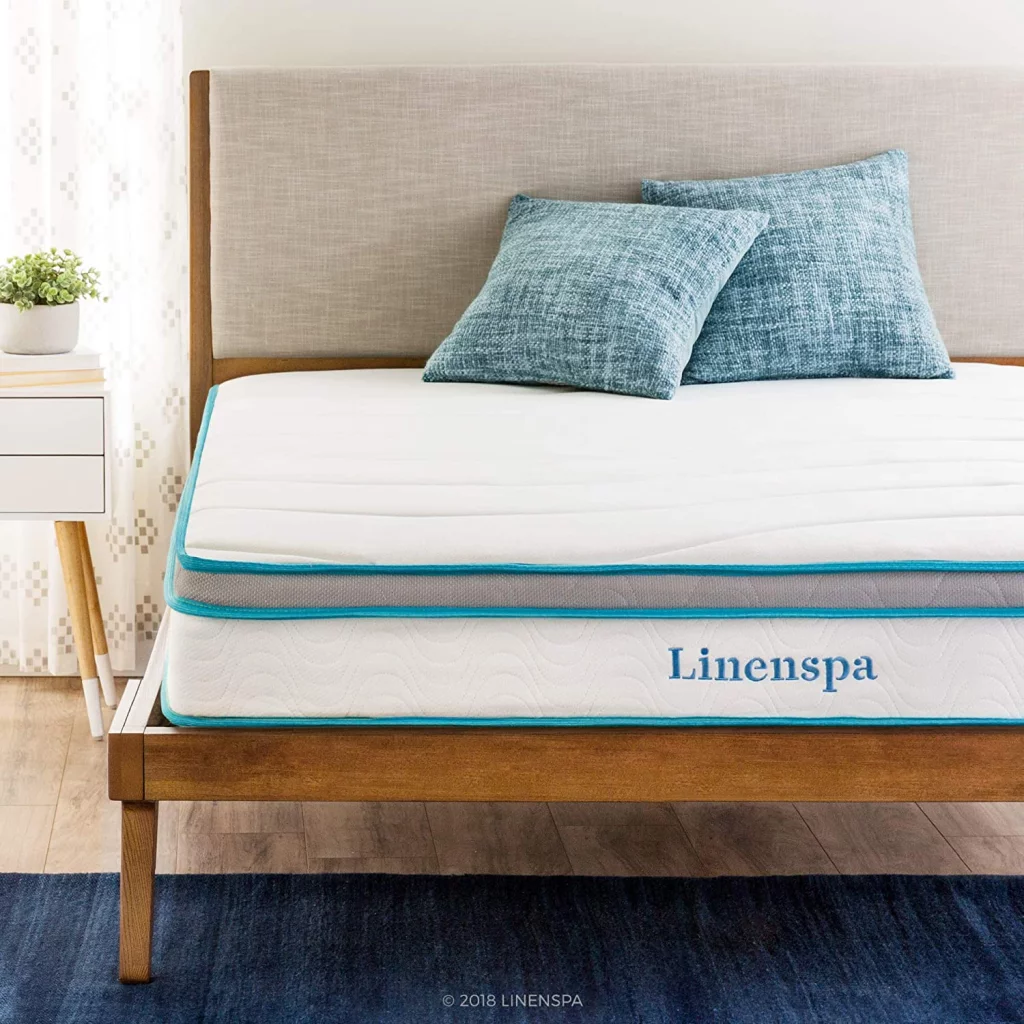 The 8 Inch Hybrid Mattress by Linenspa is a better option in the memory foam department. This mattress features a three-inch layer of memory foam that provides the comfort and support that is needed. The rest of the bed is made up of traditional innerspring coils that support that you need to keep your back aligned and comfortable during the night.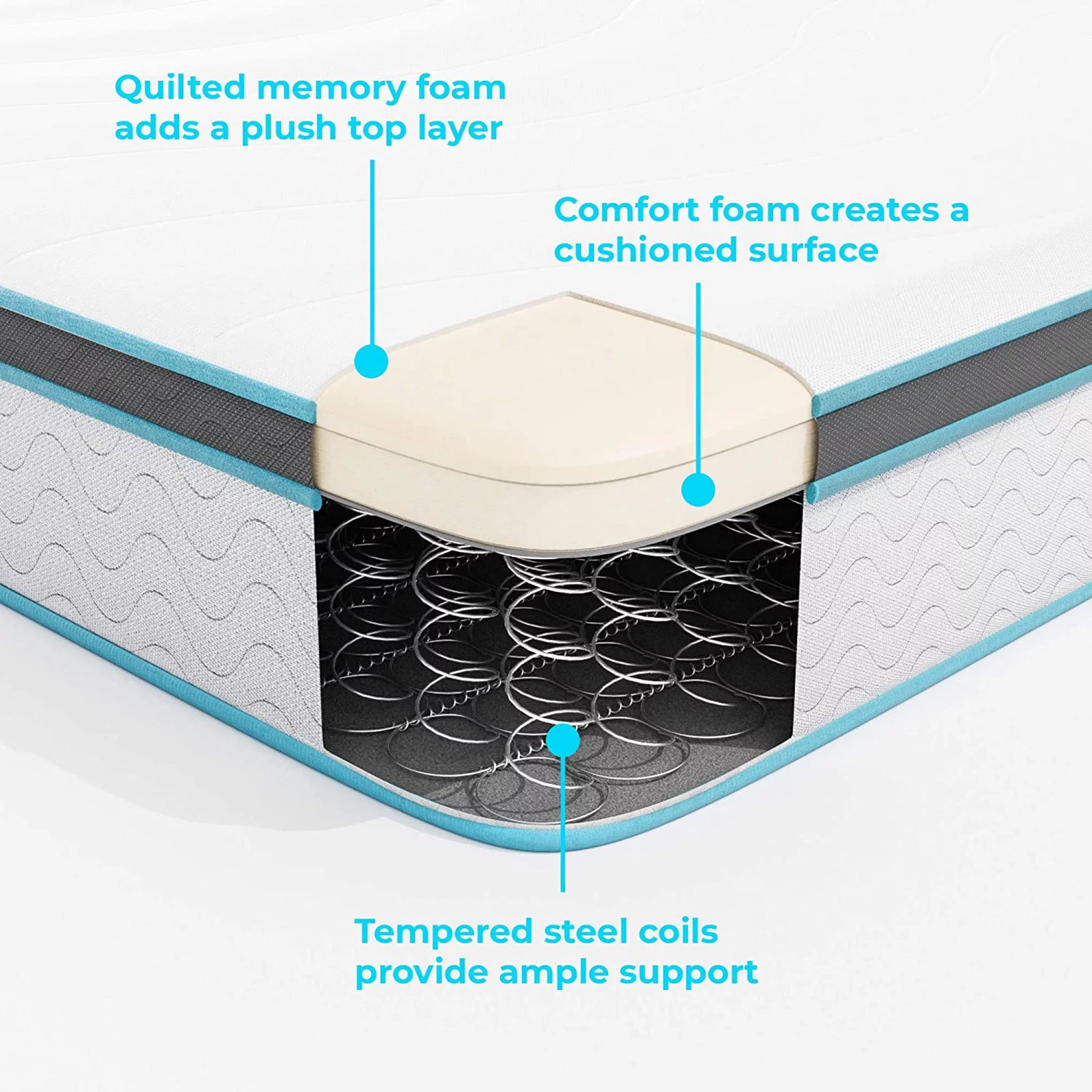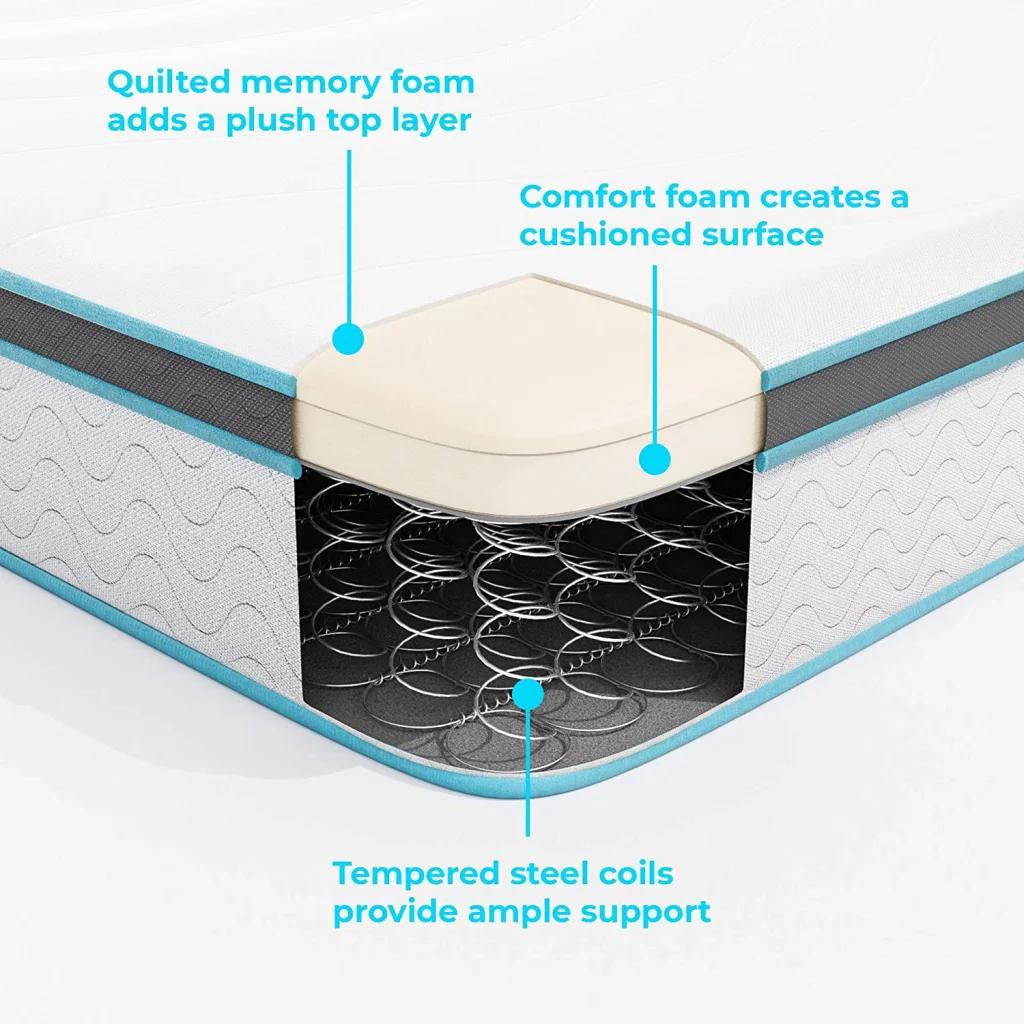 This mattress is perfect for a guest room or a child or teenager room. It is an excellent option because it is affordable and, most importantly, comfortable. If you are looking for an affordable, comfortable mattress, you need to consider the Linenspa 8 Inch Hybrid Mattress.
What I Like:
Linenspa 8 Inch Hybrid Mattress is a hybrid style bed, meaning it contains both memory foam and an innerspring to give the mattress extra support and comfort.
This is an excellent mattress for kids and guests because it is nice and soft, but it also gets a little support to keep your guests from sinking in too far and ruining their backs.
---
Buyer's Guide
When buying a mattress, most people focus on the overall thickness of the bed. However, the length also affects whether a mattress will be comfortable for you. While the standard mattress thickness is about eight inches, some people need a longer mattress, and others can fit on a shorter mattress just fine. Before you order an 8-inch mattress, you should consider where you will be sleeping and what your sleeping preferences are.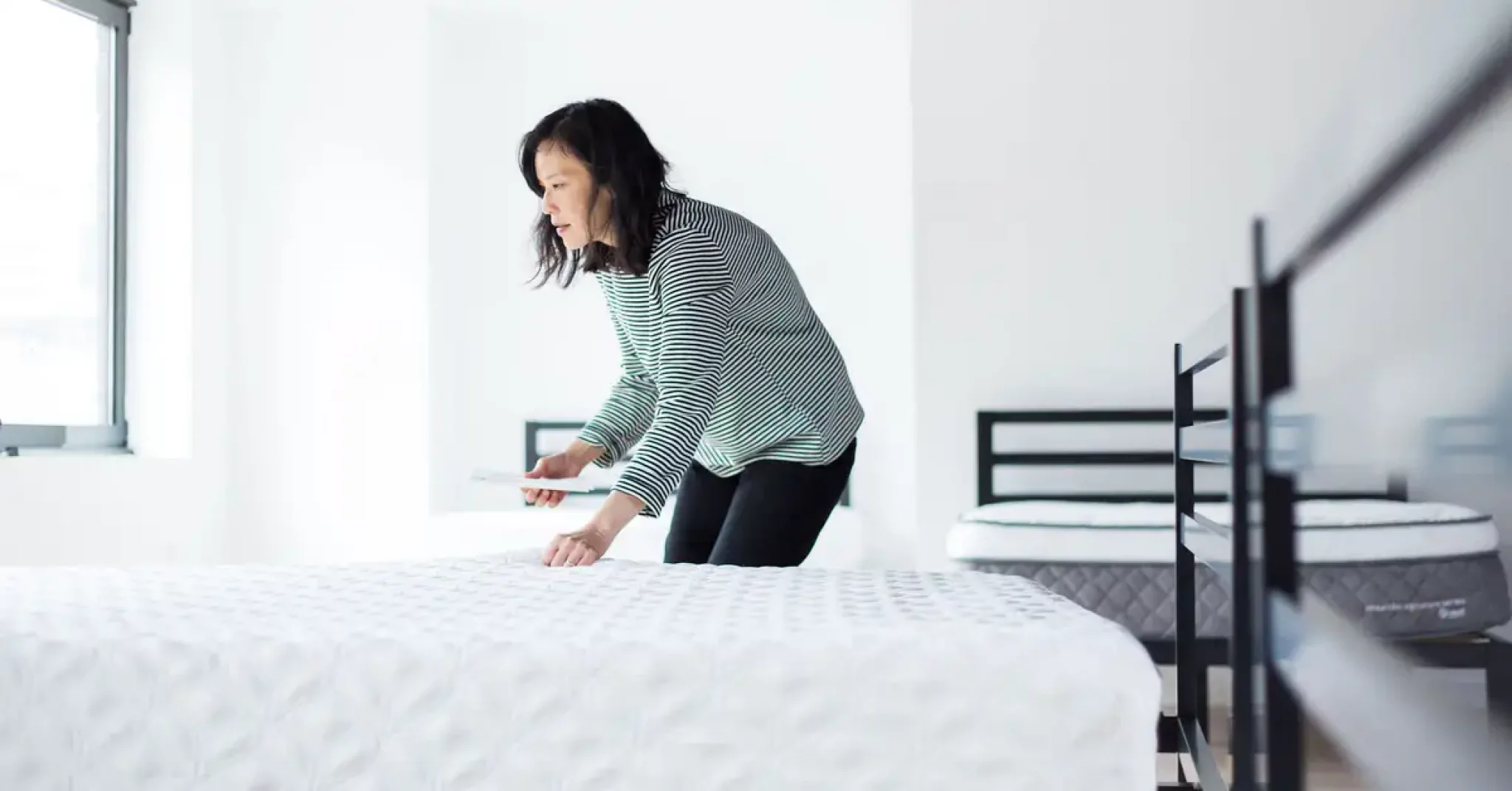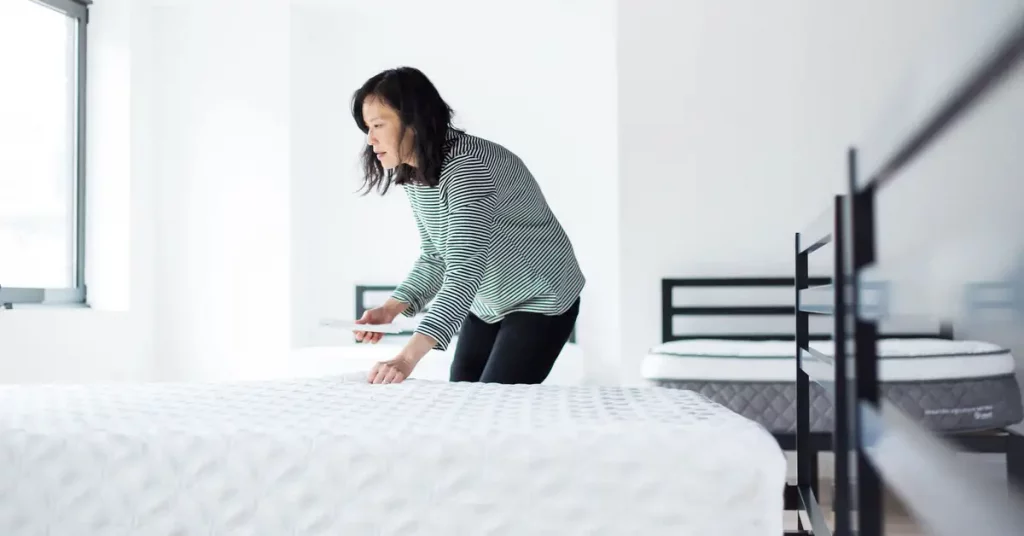 The 8-inch mattress is a popular choice for people who are often on the road and don't have time to go to a store and try different mattresses. The following tips will help you pick a bed that works best for you.
---
Features To Consider While Choosing An 8-inch Mattress
Choosing an 8-inch mattress can be a daunting task. If you are looking at a bed in a store, you might find yourself so overwhelmed that you forget to check the features that really matter. You have to walk a fine line between getting a mattress that is low on the budget but comfortable and long-lasting. To make this task easier for you, we have gathered some of the most important features you need to consider while buying an 8-inch mattress.


Materials
8-inch mattresses come in all shapes, sizes, and materials. When you make a mattress purchase, you want to be sure you're getting the best of what's out there. In this article, we want to go over the main types of mattress materials and what you need to know about them. Mattress materials can be broken down into three main categories: innerspring, foam, and hybrid.
Memory Foam Mattress
The memory foam 8-inch mattress is a full-size mattress that uses a 2-inch thick layer of memory foam to provide great comfort and support for the sleeper. This memory foam is designed to contour the sleeper's body while minimizing pressure points and hot spots so that the sleeper can get a whole night's rest. In addition, this memory foam mattress is cool, durable, and hypoallergenic, ensuring that you will have a great sleep every night.
Latex Mattress
Latex 8-inch mattress is one of the most popular mattress sizes. This mattress uses latex foam in the top layer. Latex is a natural material that is made from the sap of rubber trees. An 8-inch mattress is one where the top layer is 8 inches thick. This thickness makes it a medium-firm bed, one that is neither too soft nor too firm.
Innerspring Mattress
Foam mattresses are better for some people, but when you've outgrown your old one and are ready to become an adult, it's time to think about innerspring mattresses. Innerspring mattresses are the most common type of mattress and are available in various firmness levels and styles. The innerspring mattress consists of a thick layer of padding that is covered by a casing. This casing is usually made of fabric or a combination of fabric and vinyl.
Hybrid Mattress
The hybrid 8-inch mattress is an all-foam bed that strikes an impressive balance between the comfort and support of memory foam and the responsiveness and bounce of a spring mattress. The top layer of this mattress is comprised of resilient memory foam, which responds to your body weight to mold around you and relieves pressure points. Below this is a thicker layer of memory foam that maintains the feeling of responsiveness and bounce yet is firm enough to support your body without sinking too far into the mattress.
An 8-inch foam mattress has all the comfort of memory foam but with a spring mattress's support. Hybrid mattresses excel in providing this combination of support and plushness, making them an excellent choice for a broad.
---
Firmness
Mattresses can be categorized according to their firmness, including firm, extra-firm, ultra-firm, and plush. Firm mattresses have springs or coils under the surface that provide a consistent feel. This type of mattress is best for back and stomach sleepers; people who sleep on their sides should consider semi-firm mattresses, which are softer than firm mattresses.


Sizes And Dimensions
While 8-inch mattresses are not very popular on the market, almost every manufacturer produces several models of beds of this thickness. To meet customer demand, eight-inch mattresses are available today in Twin, Full-Size, Queen-Size, King, etc. You can choose the best 8-inch mattress which meets your criteria.
---
FAQ
Is An 8-inch Mattress Good?
An 8-inch mattress is great for side sleepers and people who like to curl up in bed. These mattresses are also used in camping trailers, and in some cases, can be used in RVs.
Is An 8-inch Memory Foam Mattress Good?
Memory foam mattresses have been on the market for years, and they're still going strong. One of the most popular memory foam mattresses is the 8-inch memory foam mattress. So, if you're thinking about purchasing an 8-inch memory foam mattress, this will be an excellent decision for you.
Is An 8-inch Mattress Too Thin?
Some people believe that a mattress of eight inches is too thin, while others argue that it is the perfect thickness for a mattress. The truth is there are good and bad points to both sides of this argument. People who prefer thicker mattresses might argue that an eight-inch mattress is too thin because it can be too challenging to move around quickly on such a surface. Heavier people might find that side sleeping is uncomfortable when using an eight-inch mattress, while thinner people might find that it can be too easy to sink into an eight-inch mattress during a long period of sleep.
---
The Bottom Line
The best 8-inch mattress is a topic that has been discussed at length in this guide. For now, we recommend the 8-inch memory foam mattress, which is available in single, twin, and queen sizes. With this product, you can enjoy the comfort and support of a memory foam mattress, but with the benefit of a traditional mattress that doesn't sleep too hot.
In this article, I tried to cover the most common benefits and things to consider while choosing the best 8-inch mattress for your home. I hope the information you find here was exciting and helpful.