Brief: Best Mattresses Under $500
Introduction:

Emphasizes the importance of good sleep for overall health.
Highlights the challenge of finding a quality mattress under $500.

Top 5 Best Mattresses Under $500:

Allswell Hybrid Mattress:

Combines memory foam and wrapped coils.
Cooling graphite and copper gel layer.
Recommended for back, stomach, and side sleepers.
100-night trial, 10-year warranty.

Brooklyn Bedding Dreamfoam Chill Memory Foam Mattress:

Multiple foam layers with swirl gel memory foam.
Customizable firmness based on height.

Zinus 12 Inch Green Tea Memory Foam Mattress:

Three-layered, infused with green tea and Activ charcoal.
CertiPUR US Certified memory foam.

Best Price Mattress 12 Inch Memory Foam Mattress:

Made in the USA, CertiPUR-US certified.
2.5-inch thick memory foam, pressure relief system.

Linenspa 12 Inch Memory Foam and Innerspring Hybrid:

Medium-firm, combines memory foam and innerspring.
Infused with gel, individually wrapped coils.

Buyer's Guide:

Mattresses under $500 can provide comfort and support.
Considerations: Material types, sleeping position, firmness, durability, lifespan, and motion isolation.
Average mattress lifespan: 7-10 years with warranties.
Memory foam, innerspring, latex, and hybrid options are available.
Replace mattresses every 7-8 years.

Conclusion:

Importance of choosing the right mattress for better sleep.
Highlights the need for informed decisions when mattress shopping.
A good night's sleep is vital to our overall health. With our busy lives and hectic schedules, people tend to skimp on sleep because they feel they have no time for it. However, many people think about the best mattress under 500 dollars.
---
Top 5 Best Mattresses Under $500
#1
Get 20% off
It is a mattress that combines layers of innovative memory foam with individually wrapped coils for the perfect blend of comfort and support.

It is easy to set up, and it has a luxurious feel and looks.

Cooling graphite and copper gel layer absorb and transfer heat away from the body.
Trial period: 100 nights

Warranty: 10-year limited warranty

Shipping:
Free shipping & returns

Firmness:
5-7/10

Price range: $

Type: Hybrid
We recommend this mattress for the following sleepers:
Get 20% off
A good mattress is an investment that will last you many years. If you've been shopping for a good mattress, you probably know how hard it is to find a great one for a reasonable price. Most people are surprised when they start shopping for beds to find out that they're not cheap. A great mattress can cost several thousand dollars. Fortunately, you don't have to make that kind of investment to get a quality night's sleep. For less than $500, you can find a great mattress.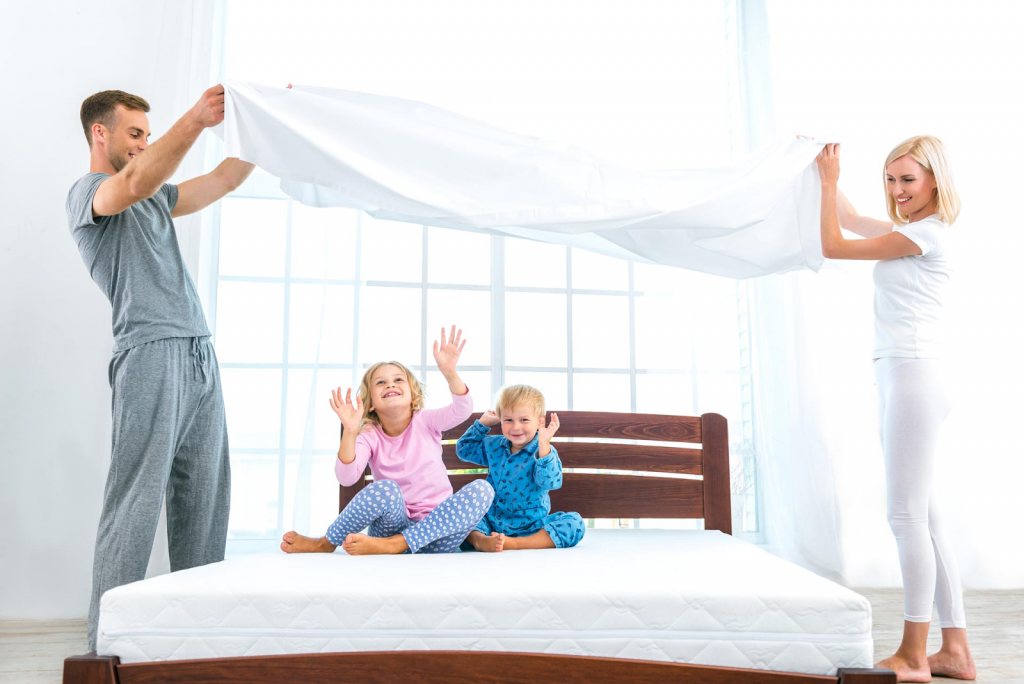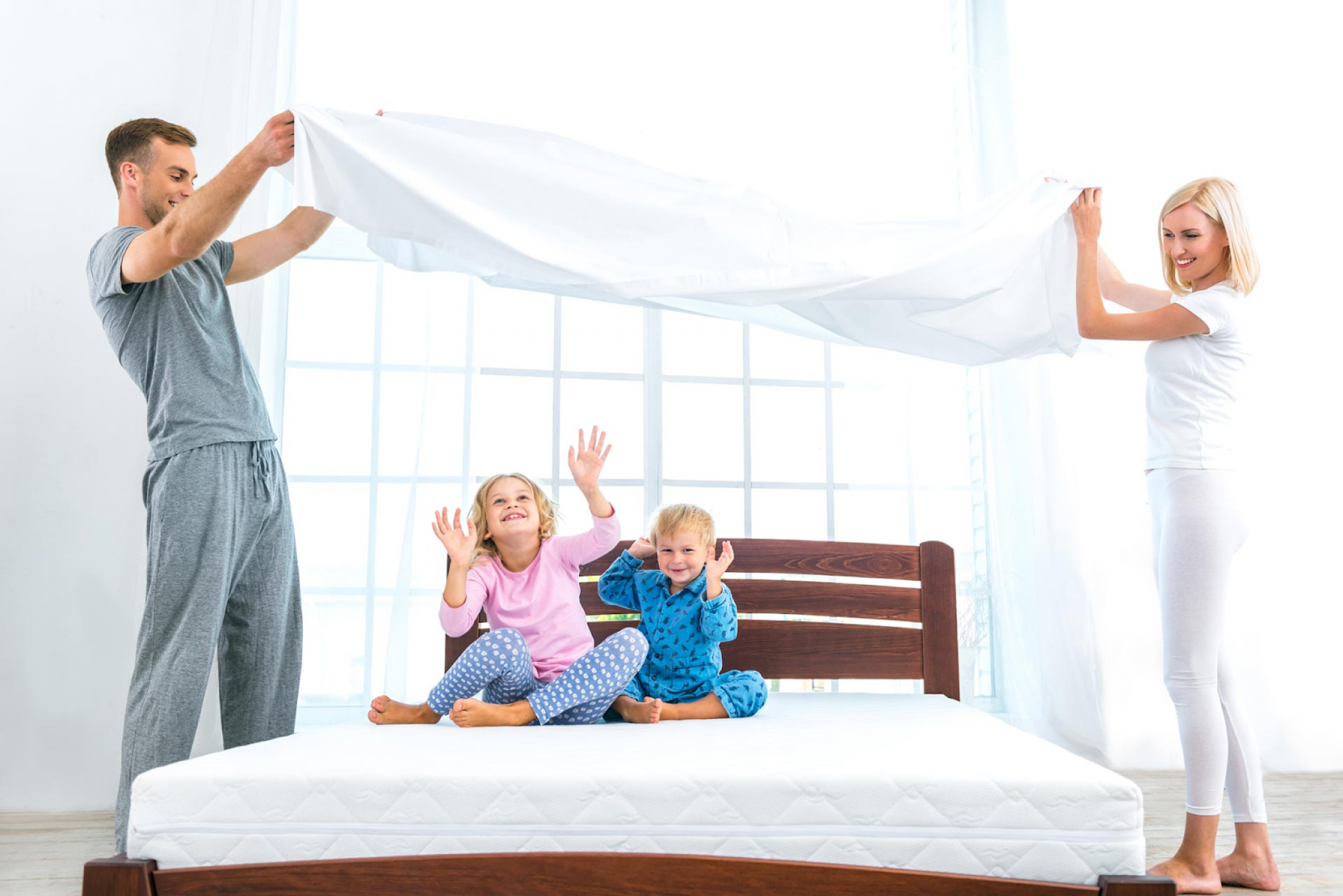 ---
Best Mattresses Under $500
Allswell Hybrid Mattress
Best Overall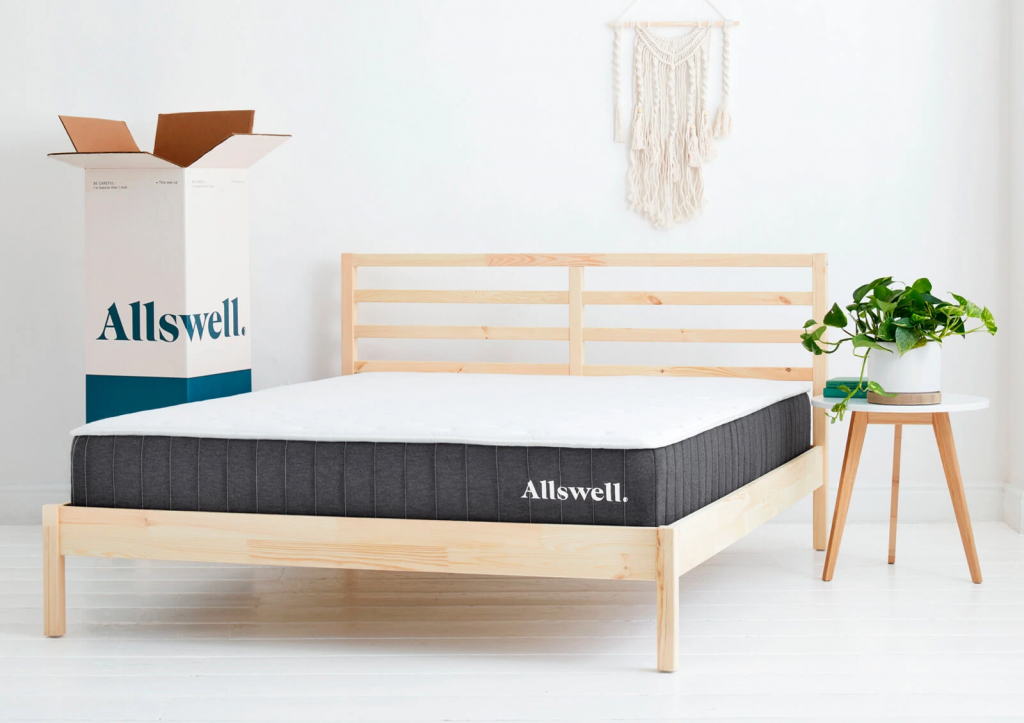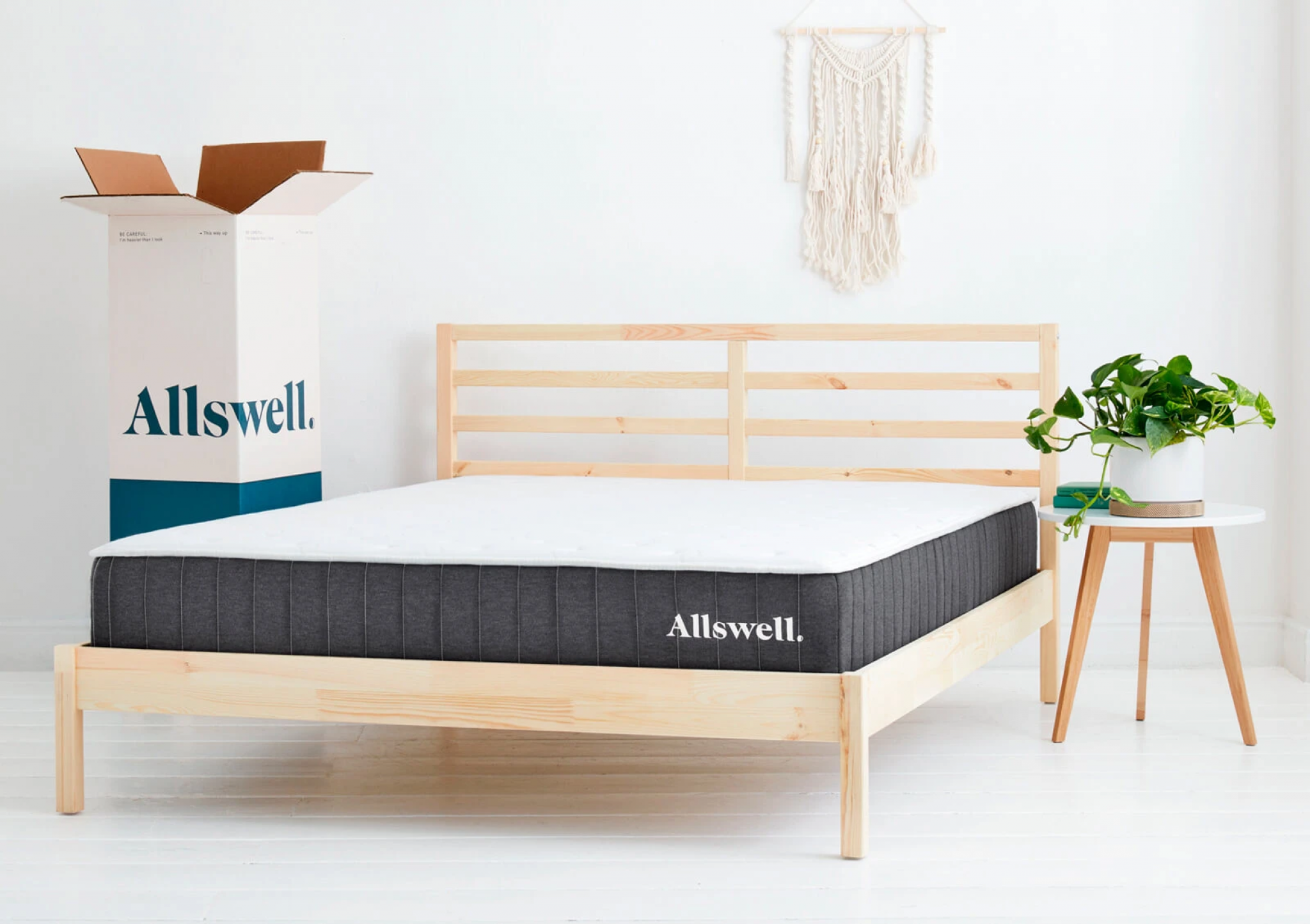 The Allswell Hybrid Mattress is a medium-firm bed with individually wrapped coils and a quilted top panel. The memory foam is charcoal and copper infused. The product has a unique edge support system for the sides.
The Hybrid Mattress from Allswell is billed as a perfect balance of cool and supportive. It incorporates individually wrapped coils and a unique gel memory foam, resulting in a mattress that sleeps cool and provides great back support.

The top layer is made from a breathable material, which is a nice touch. And while this mattress will be a smidgen off-putting to you if you like to bounce, the very supportive coils provide an excellent foundation.
This affordable mattress is unique and offers a 100-Night Risk-Free Trial and a 10-year limited warranty.
What I like:
The Allswell Hybrid Mattress is the latest and greatest hybrid mattress on the market today.
Its coils are made from a combination of steel and memory foam, making them incredibly supportive.
This memory foam is quite dense, and it will contour to your body and provide the needed support.
---
Brooklyn Bedding Dreamfoam Chill Memory Foam Mattress
Best Cooling Mattress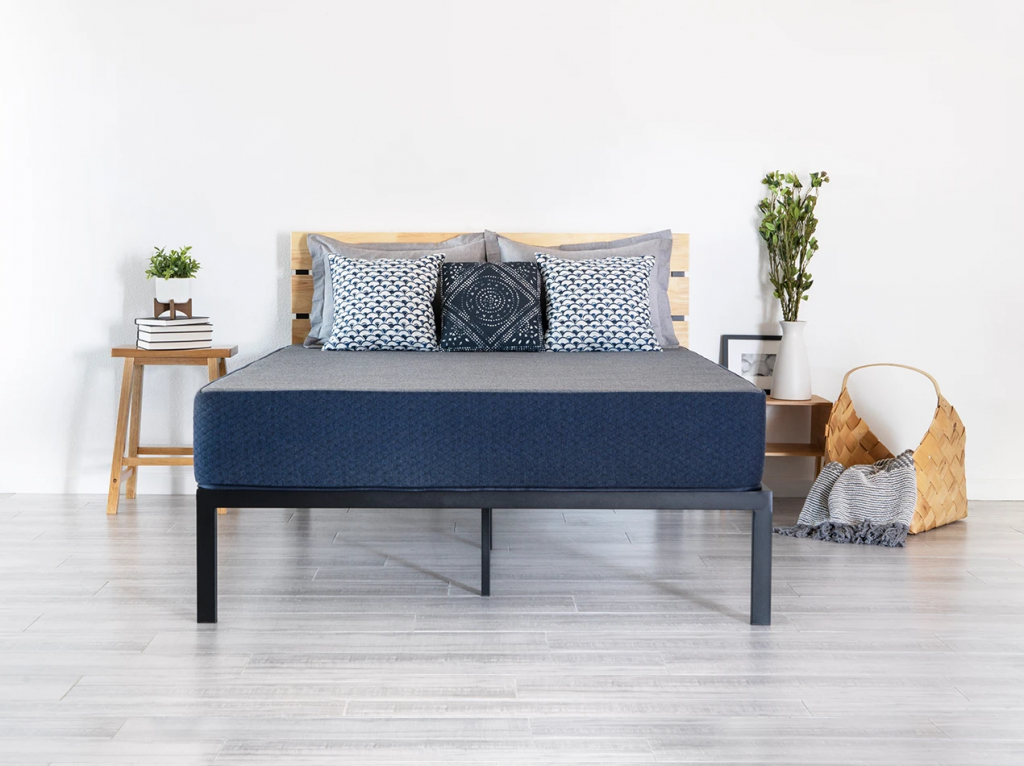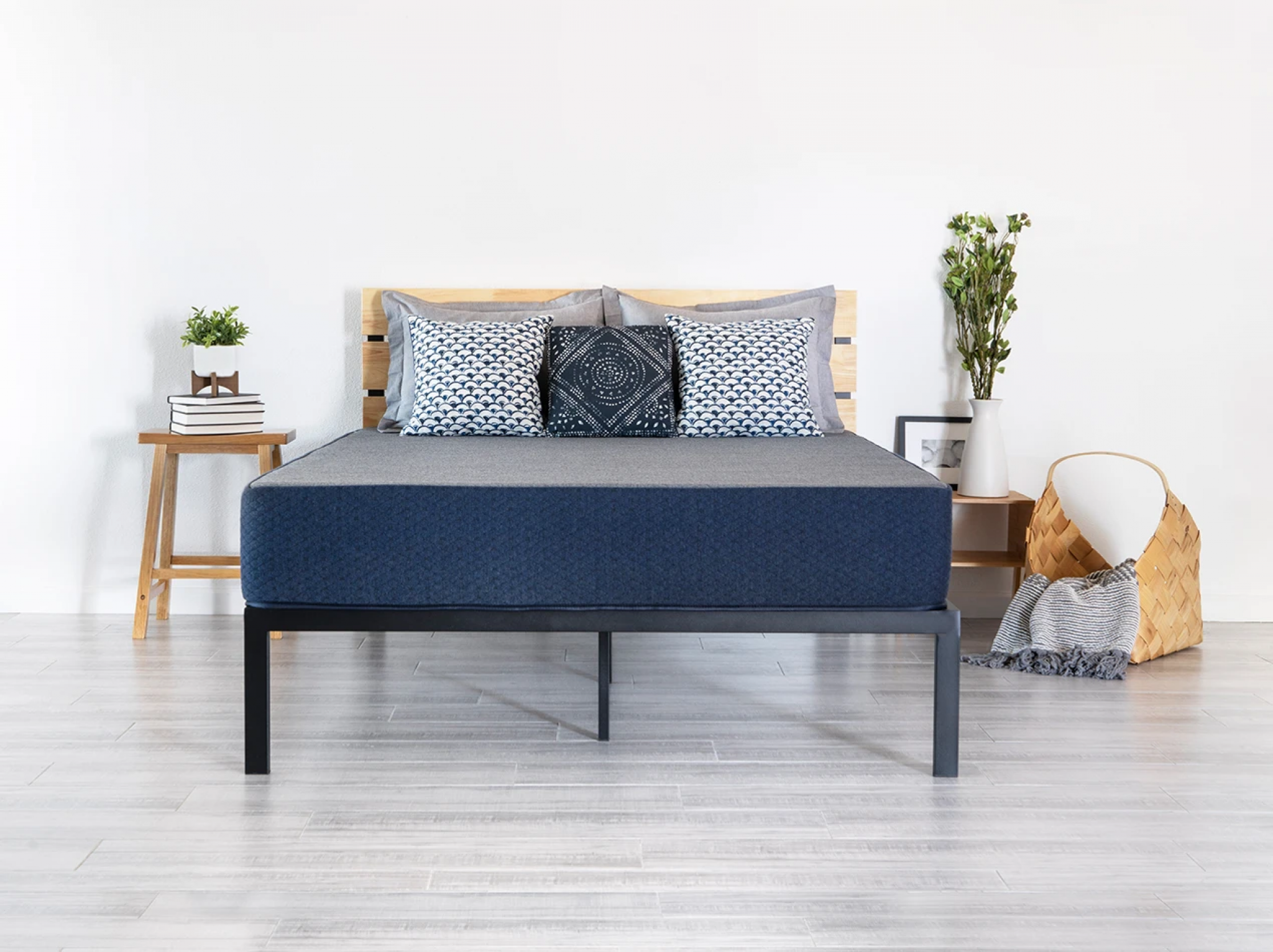 If you are tired of the same old sleeping experience, maybe it's time for a change. The Brooklyn Bedding Dreamfoam Chill Memory Foam Mattress has opened the door to an incredible sleep experience.


The Brooklyn Bedding Dreamfoam Chill Memory Foam Mattress has multiple foam layers that help relieve pressure points by conforming to your body. It's important to know that this is not your average memory foam; Brooklyn Bedding has incorporated a swirl gel memory foam that gives it a unique look and feel. The mattress is a customizable firm, and your comfort level can be adjusted by choosing the product's height.
What I Like:
The Brooklyn Bedding Dreamfoam Chill Memory Foam Mattress is a quality mattress that will help you get a good night's sleep.
The mattress has a combination of high-density base foam and memory foam, combined with gel swirl, which makes this mattress simply a dream to sleep on.
---
Zinus 12 Inch Green Tea Memory Foam Mattress
Best Pressure Relieving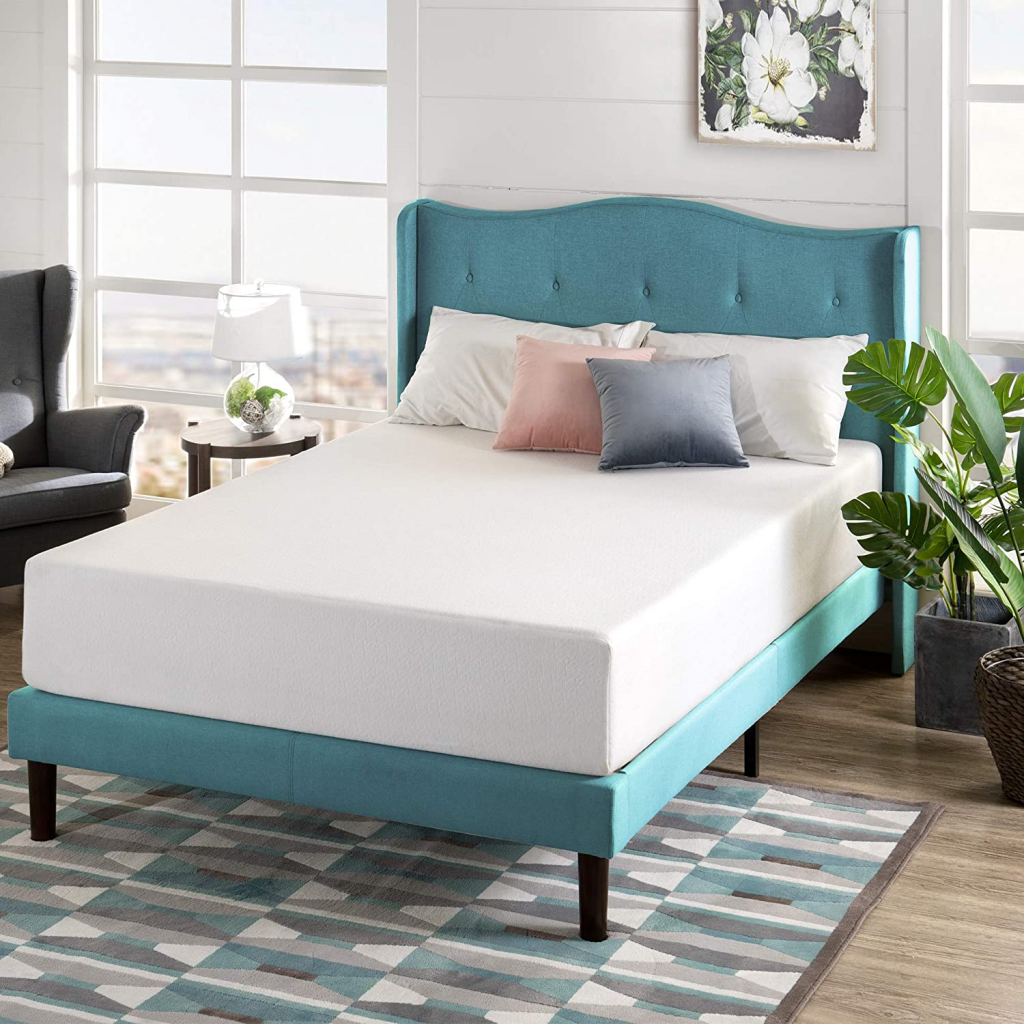 Zinus 12 Inch Green Tea Memory Foam Mattress is a great entry-level memory foam mattress designed in all aspects. First of all, it is reasonably priced and comes with a 10-year limited warranty, which is longer than most major manufacturers' warranties. Additionally, the use of the Zinus 12 Inch Green Tea Memory Foam Mattress is breathable and comfortable.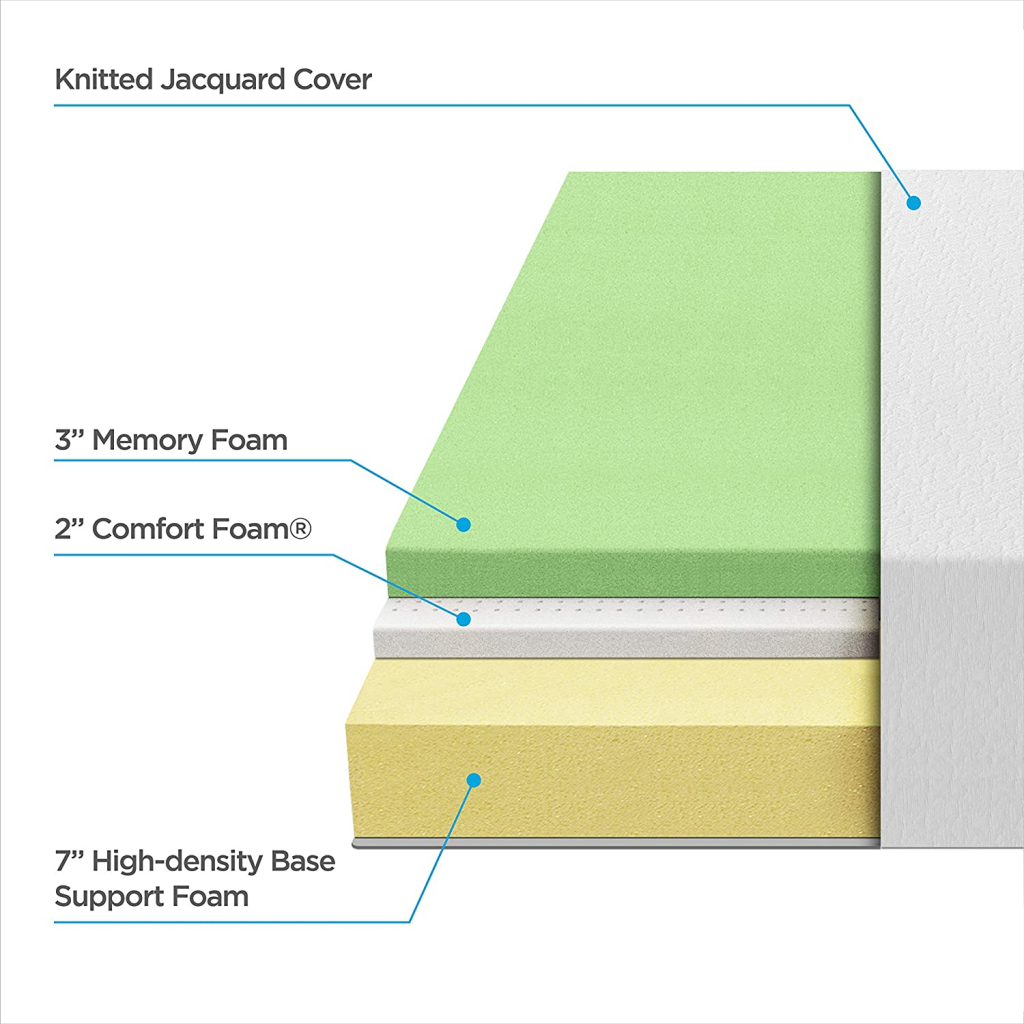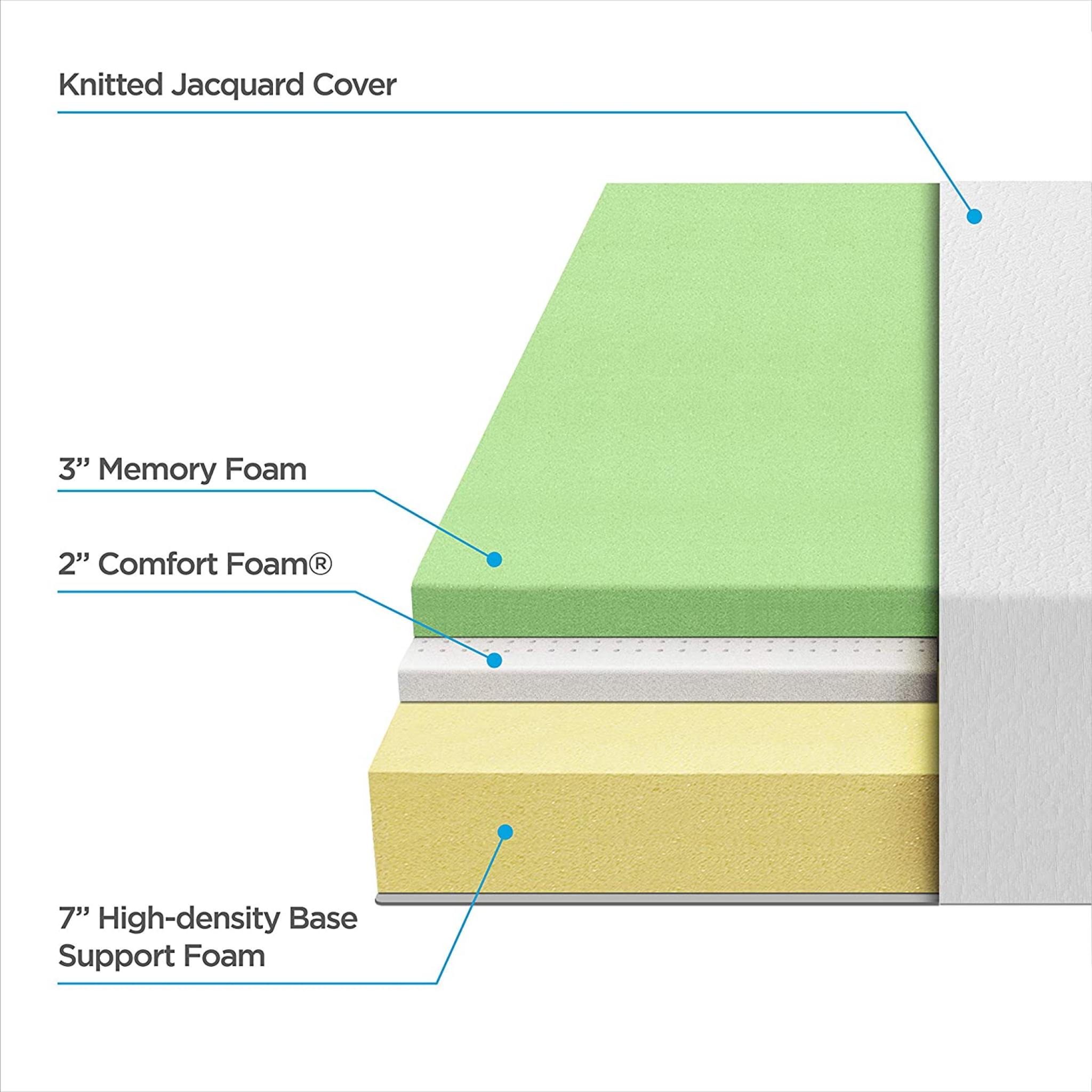 This Zinus Memory Foam Mattress is a three-layered bed designed for a side sleeper or a petite to average weight. It is made with a three-inch conforming memory foam layer, a two-inch soft layer of memory foam designed to keep you cool, and a layer of airy foam intended to prevent the mattress from feeling too hot. The product is infused with green tea and Activ charcoal.
What I Like:
The Green Tea memory foam mattress is a perfect mix of softness and support.
This mattress is made of CertiPUR US Certified memory foam and stays cool throughout the night.
The Green Tea Memory Foam mattresses from Zinus are pressure relieving and are designed to keep the sleeper comfortable and the mattress durable.
---
Best Price Mattress 12 Inch Memory Foam Mattress
Best Foam Construction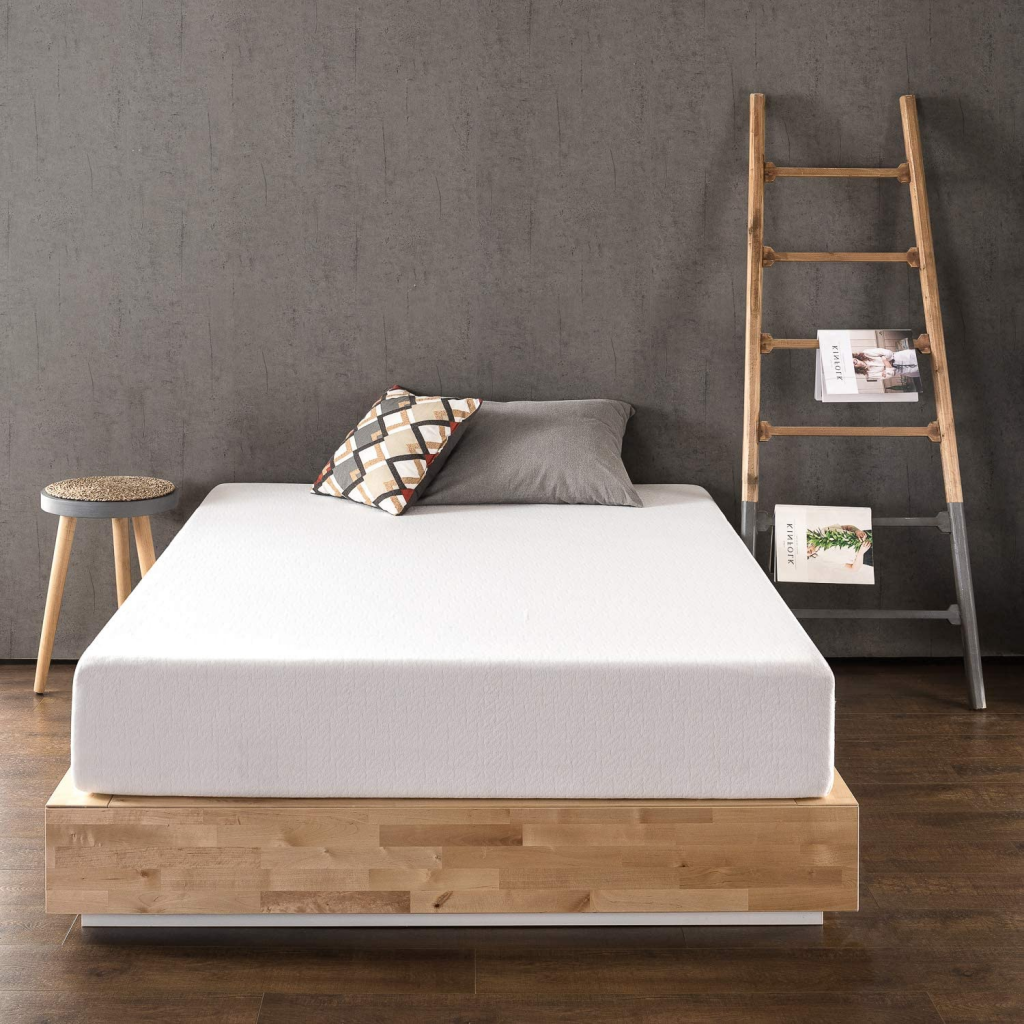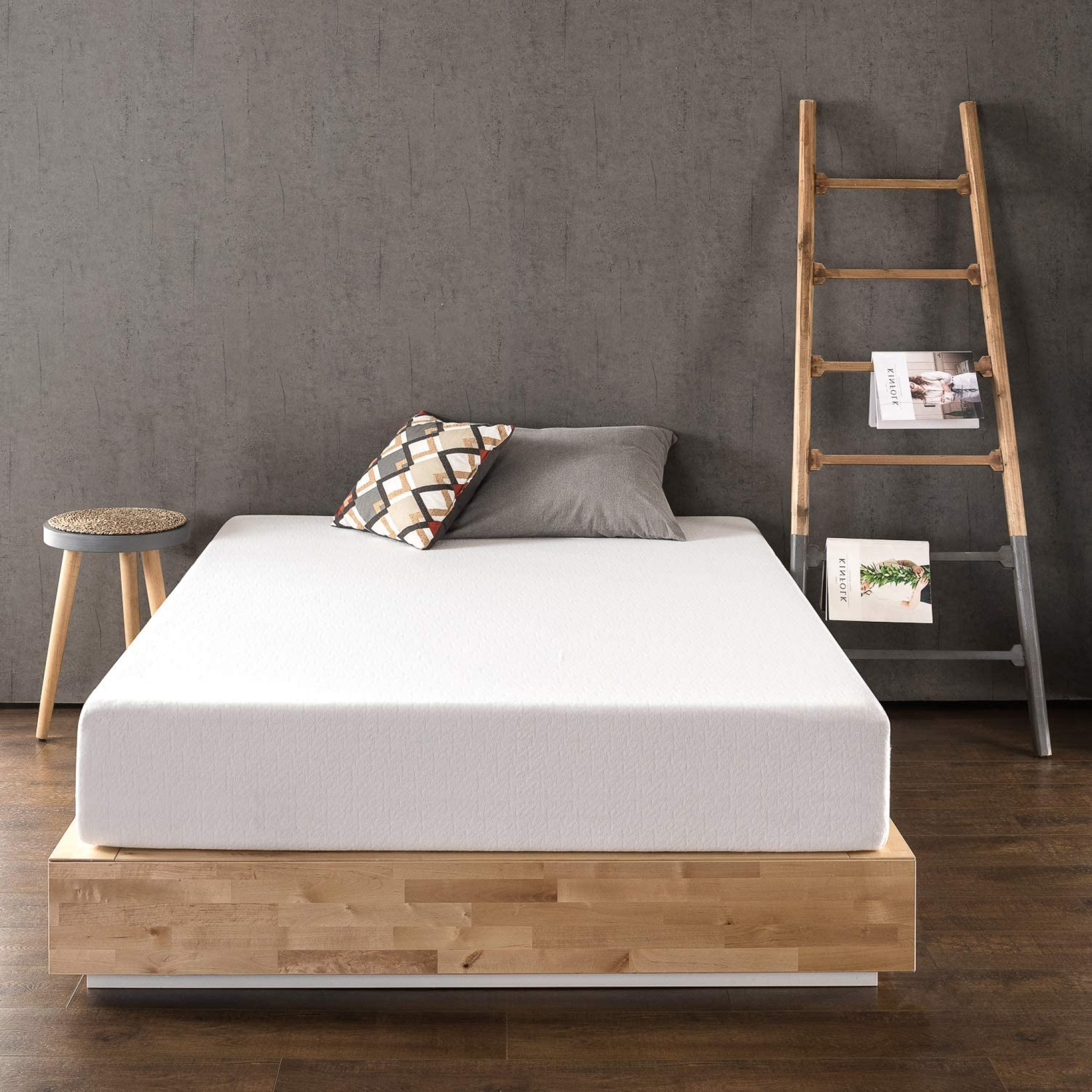 The first thing you will notice is that this 12-inch memory foam mattress is made in the USA. It's important to note that not all memory foam mattresses are made in the USA. Many of them are made in China. The memory foam itself is CertiPUR-US certified. CertiPUR-US certifies that a foam meets several standards for human health and the environment. These standards include low VOC (volatile organic compounds) emissions and extremely low levels of ozone-depleting chemicals and other potentially harmful chemicals.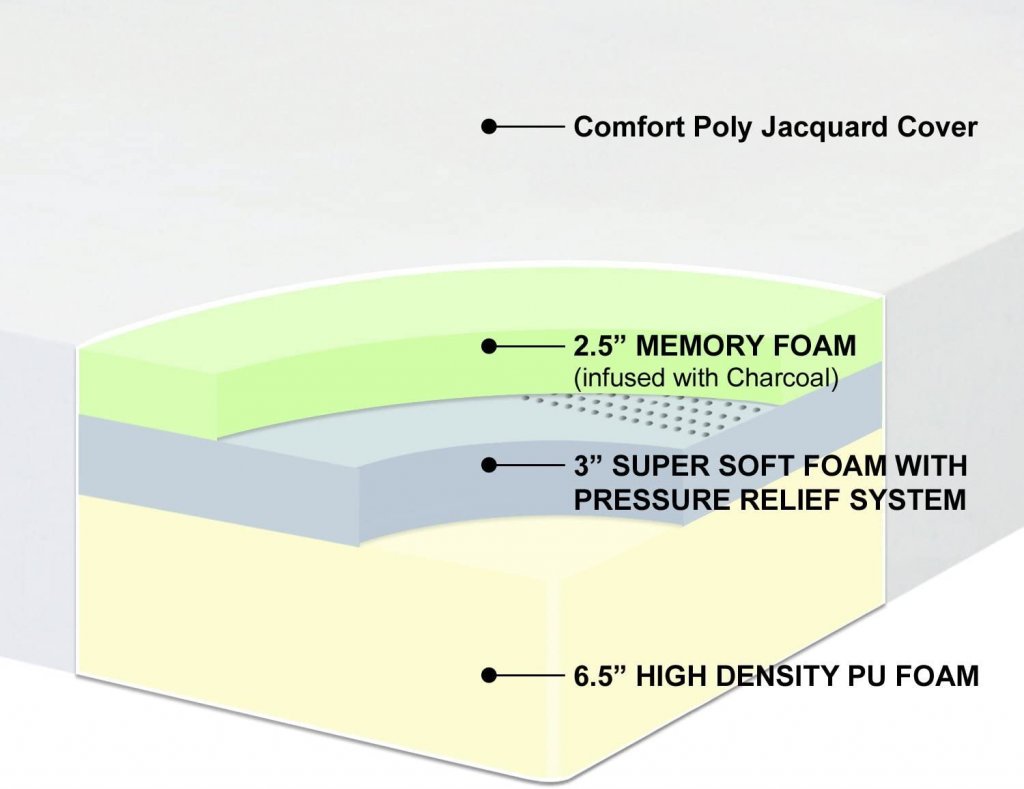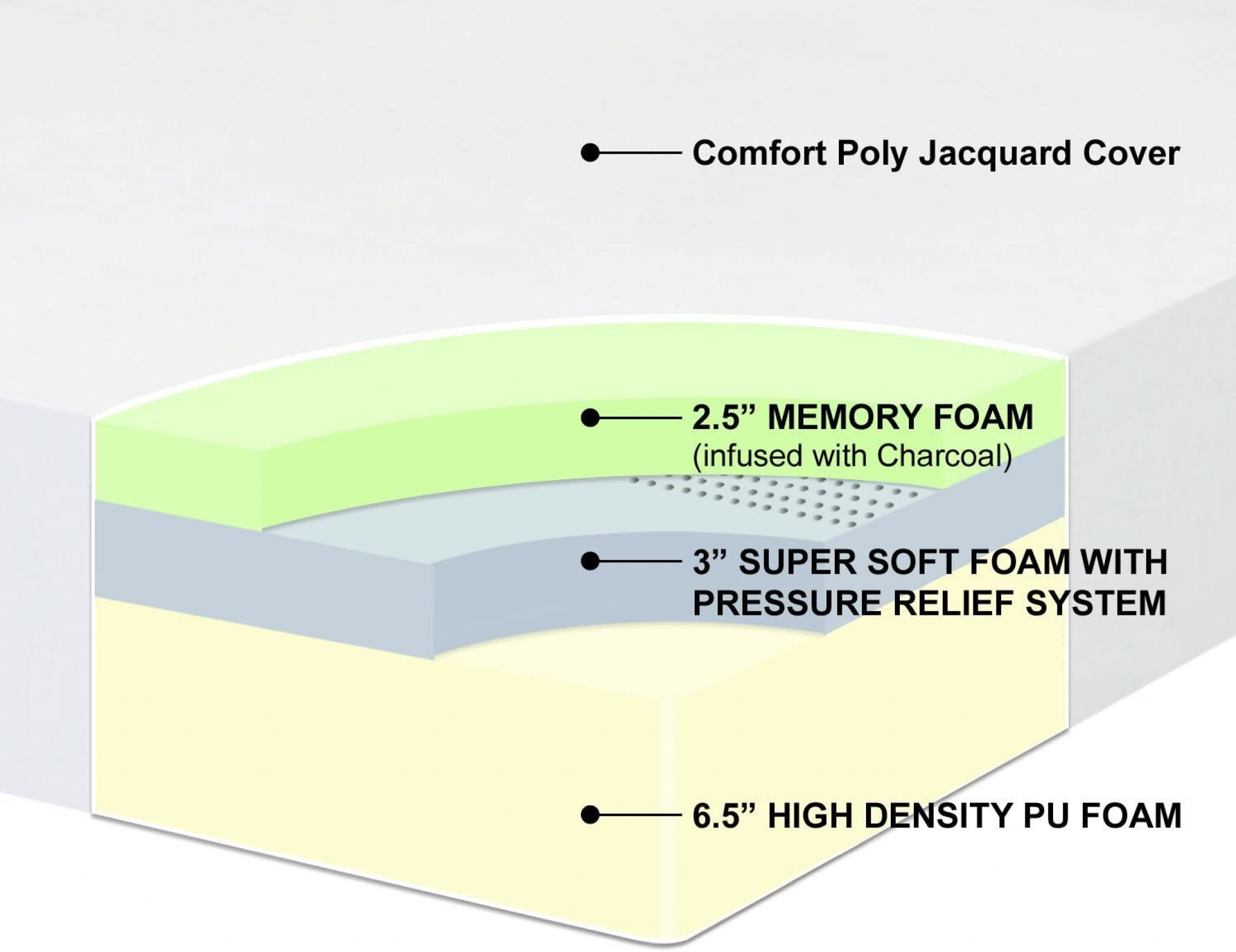 The memory foam is 2.5 inches thick, which is important because many 12-inch memory foam mattresses only contain 2 inches of memory foam. The Best Price Mattress 12 Inch Memory Foam Mattress is an excellent choice for anyone looking for a new memory foam mattress. Memory foam feels amazing on your body and helps you get a great night's rest. This memory foam mattress is made with two layers of memory foam. It also has a pressure relief system. This combination helps you sleep better.
What I Like:
The Best Price Mattress 12 Inch Memory Foam Mattress is a memory foam mattress made of perfect memory foam.
The mattress has a thickness of 12 inches.
The mattress comes compressed in a box that is very easy to carry. Once the mattress was fully expanded, it was ready to be placed on the bed frame.
---
Linenspa 12 Inch Memory Foam and Innerspring Hybrid
Best Medium-Firm Mattress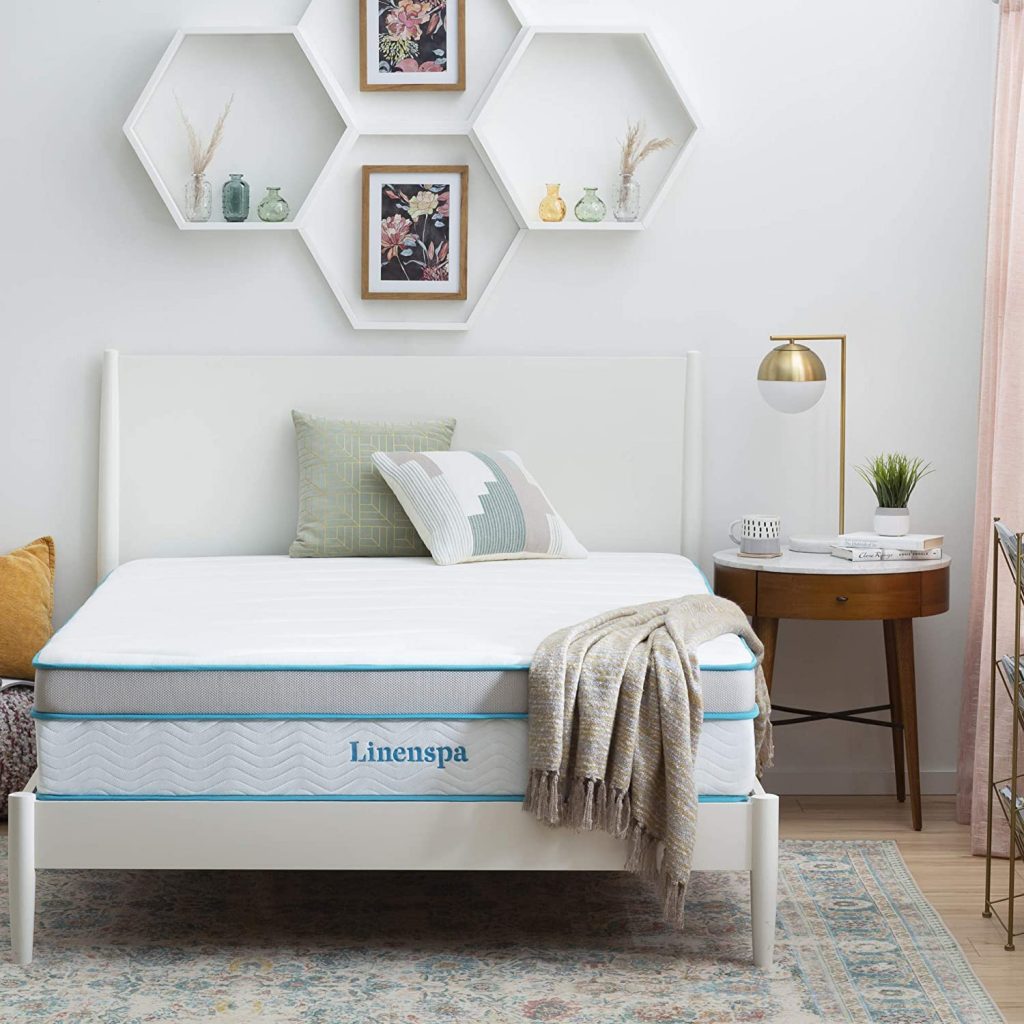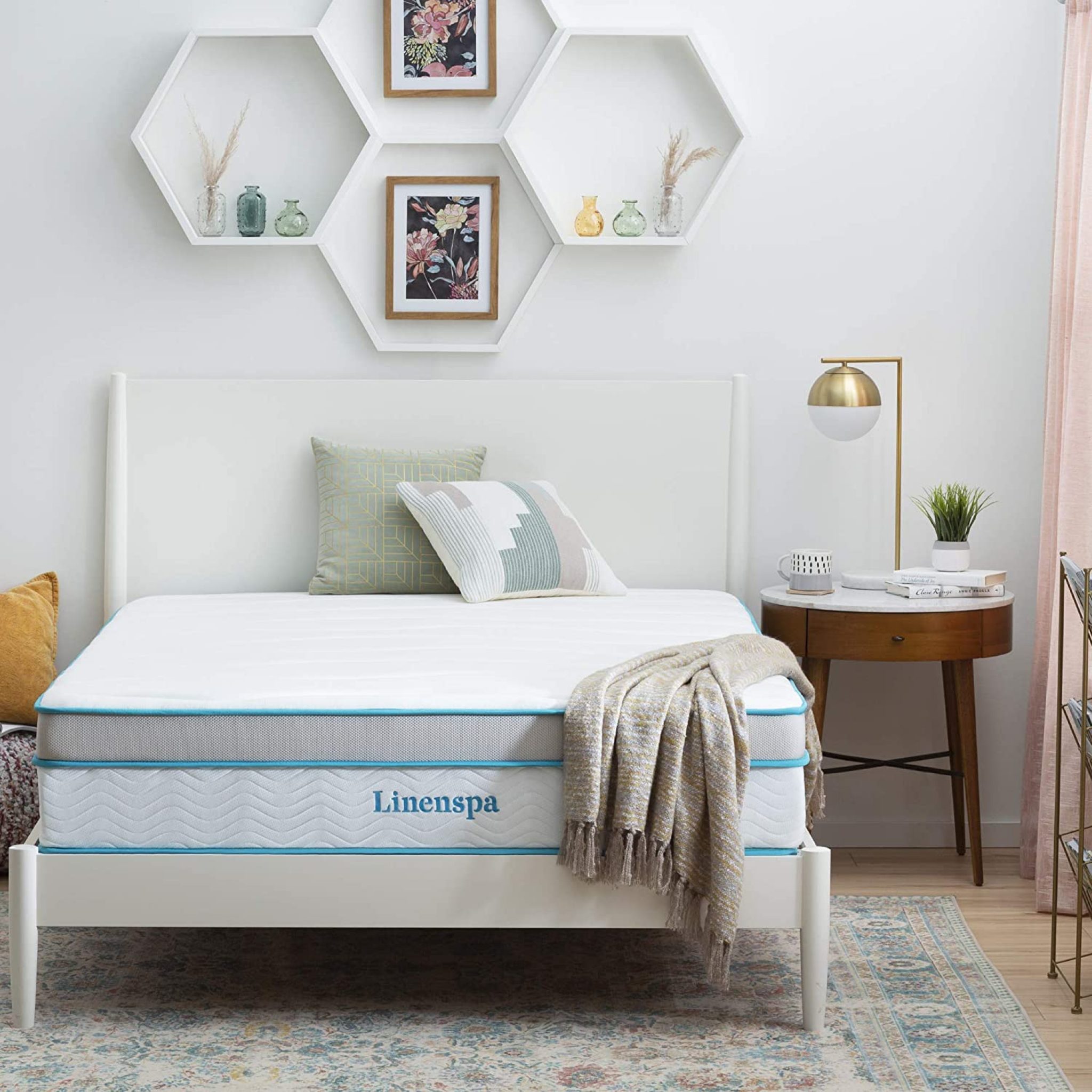 The Linenspa 12 Inch Memory Foam and Innerspring Hybrid is a medium-firm mattress designed for those who want a little more support than traditional memory foam mattress offers. Because of the memory foam and coils system, the bed takes the best of both styles. It combines them into one, combining the luxurious comfort of memory foam with the support of innersprings, all at an affordable price. The mattress has a thick layer of memory foam infused with gel, which helps eliminate pressure points and increase comfort.


The mattress also features individually wrapped coils that provide stability and durability. While the bed is medium-firm, it is certainly more on the softer side. You will still get the support that you need, but it will not be overly firm.
What I Like:
This is a mattress with a medium-firm feel, perfect for back, side, and stomach sleepers alike.
The Linenspa 12-inch mattress is made with the comfort of hypoallergenic memory foam.
---
Buyer's Guide
Many people believe that cheap mattresses are of low quality, but that is not true. In fact, there are many mattresses under $500 that can give you the comfort and support you need. Here, we will discuss the best mattresses under $500.
---
What Type Of Mattress Can You Get Under $500?
The best mattress under $500 usually contains three main layers: the comfort layer, the support layer, and the foundation (also known as the base). The comfort layer is typically made out of foam and covers the top of the mattress. It enables the sleeper to feel comfortable and soft while lying on the bed. The support layer is located below the comfort layer. It ensures that the mattress is durable and supportive so as not to lose its shape. Finally, the base or foundation gives the mattress its shape and support, but it is mainly hidden from view.


One more thing to consider is the material type used in the frugal mattress. As you know, mattresses have been around for thousands of years and were created to fill different needs. Today, you can choose from a variety of mattress types, each having its benefits. The kind of mattress you choose will depend mainly on your personal preferences, as well as your lifestyle. The main types of mattress materials include:
Memory Foam: Memory foam was the first type of foam mattress to hit the market. It molds to your body, providing support where you need it. The main complaint about memory foam is that it can be hot.
Innerspring: One of the first types of mattresses used, innerspring mattresses are still popular today. They are made of metal coils, which provide the support you need.
Latex: Latex mattresses have gained popularity in the bedding industry for many years, thanks to their ability to provide a great night's sleep while also remaining supportive but cushioned. Latex mattresses come from rubber trees, which means they are made from a completely renewable source. In addition to this, the manufacturing process is far less harmful to the environment than other methods, which is a significant selling point for those who want to do their part to keep the planet healthy.
Hybrid: Hybrid mattresses are relatively new to the market, but they're quickly gaining popularity. These mattresses are made up of both innerspring coils and foam, which means they have a coil mattress's firmness combined with the softness of a foam mattress. Plus, some hybrid mattresses have unique features that make them a good choice for back pain, allergies, or a combination of both.
---
What To Consider For Mattress Shopping On A Budget
Are you currently in the market for a mattress but don't want to spend more than $500? If so, you have probably found that you're in the minority, as the average price of a mattress actually hovers around $1,400. The reason for this huge discrepancy is that consumers tend to purchase a mattress that is a lot more expensive than they need.
Many people will spend $1,500 on a mattress they don't even need because they have been told that's the price they should be spending, instead of getting something more appropriate for their budget and body-type. Here are some things to consider before buying a high-quality mattress on a budget.
Materials
Mattress material types are essential to consider when it comes to finding the right mattress. When you are looking at different material types, you should consider things like cost, durability, and ease of cleaning. These are all things that you should consider when it comes to buying a new mattress.
Sleeping Position And Firmness
The most important thing to consider when trying to choose a mattress is what kind of sleeper you are. Are you a back sleeper, side sleeper, or stomach sleeper? Ideally, you should choose a firm mattress that matches your body's sleeping position. For example, side sleepers need a firmer mattress, while back sleepers need a softer mattress. Here's the list of common sleeping positions and mattress firmness required:
Back sleeper – soft or medium;
Stomach sleeper – firm or medium;
Side sleeper – soft, medium, or firm;
Durability And Lifespan
The durability and lifespan is very important aspect to consider when shopping for a new mattress. There is no doubt that a bed will last for many years, but there is a big difference in the quality of materials used to construct a mattress.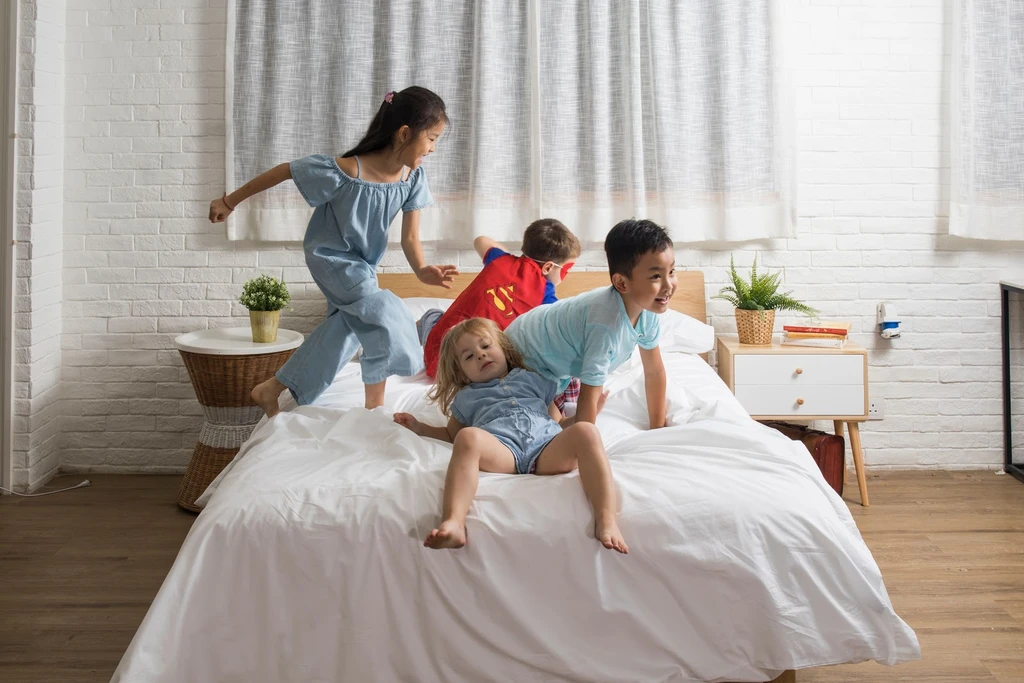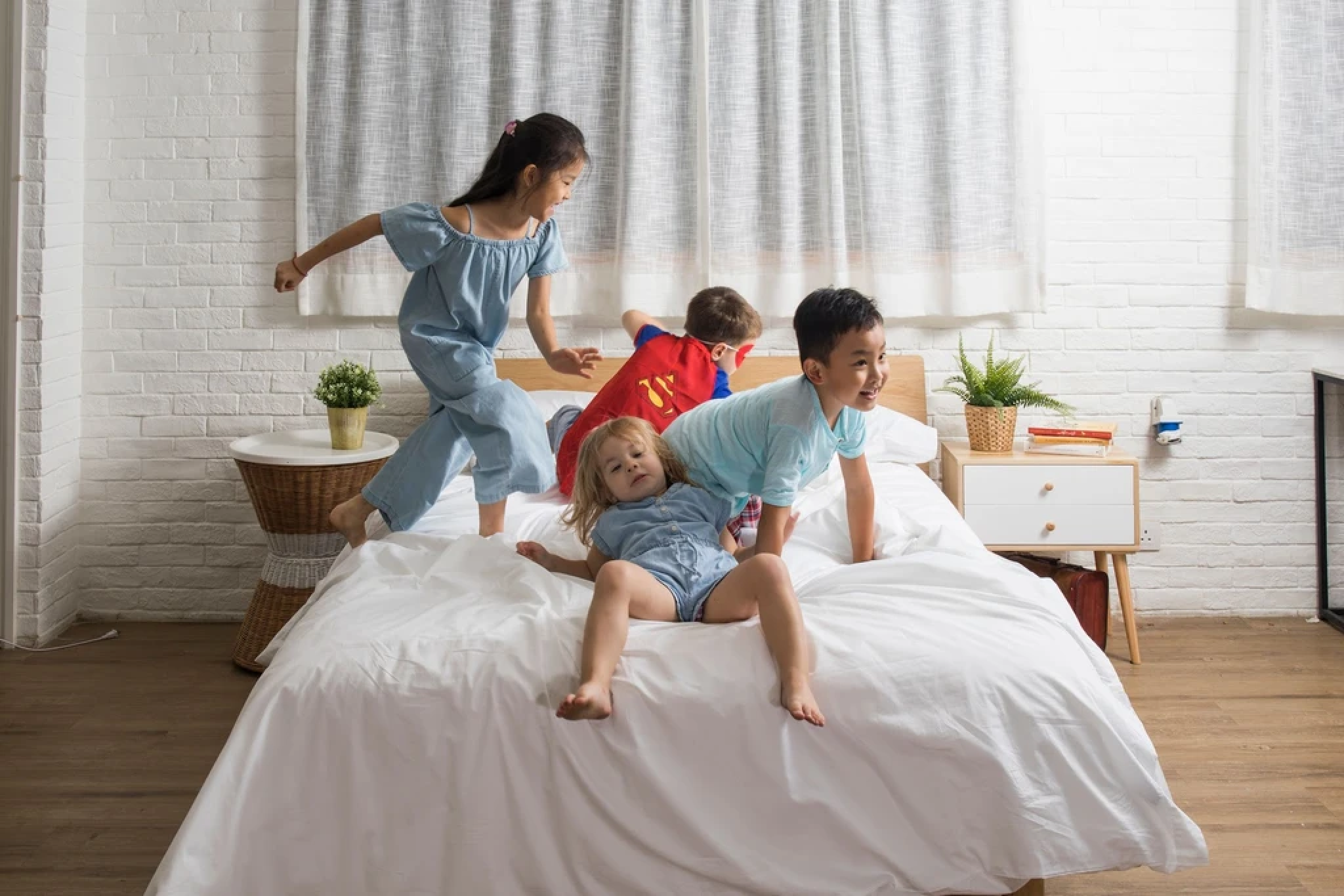 Despite the lower price of under $500, the affordable mattresses can also be manufactured from high-quality materials. Many companies provide a 7-10-year limited warranty, so you can understand that there's an approximate lifespan of the mattress under $500. However, some manufacturers offer a 25-year or even lifetime warranty for their products.
Motion Isolation
When it comes to mattresses, motion isolation is a very important feature. While sleeping, we want to move around to a certain degree without disturbing our partner or partner. Obviously, this is more difficult if you are sleeping with someone, but even if you are alone, such as if you are a single parent or have a roommate, you want to sleep as quietly and comfortably as possible. If motion isolation is important for your night rest, you need to choose the mattress under $500 with a motion isolation feature.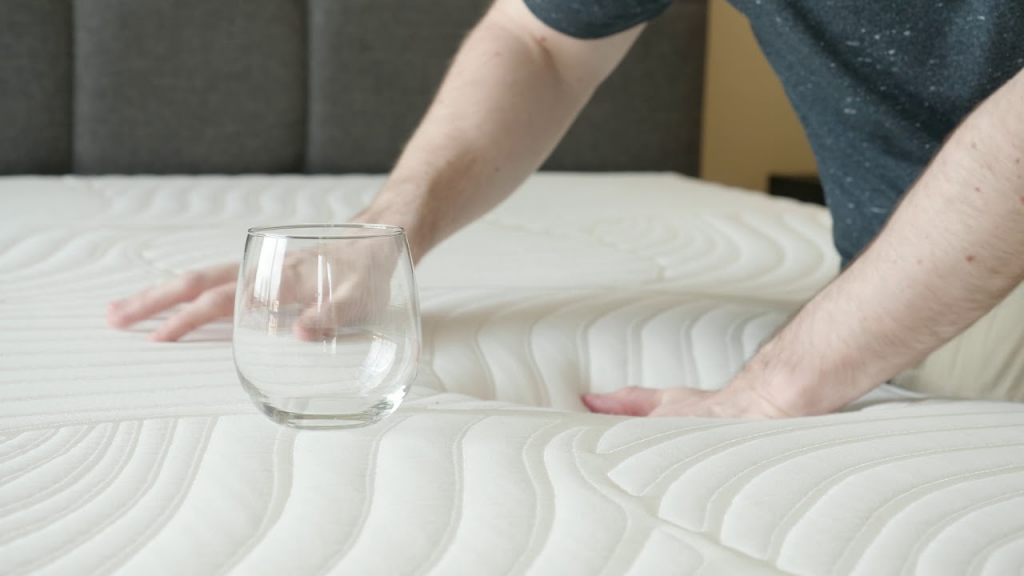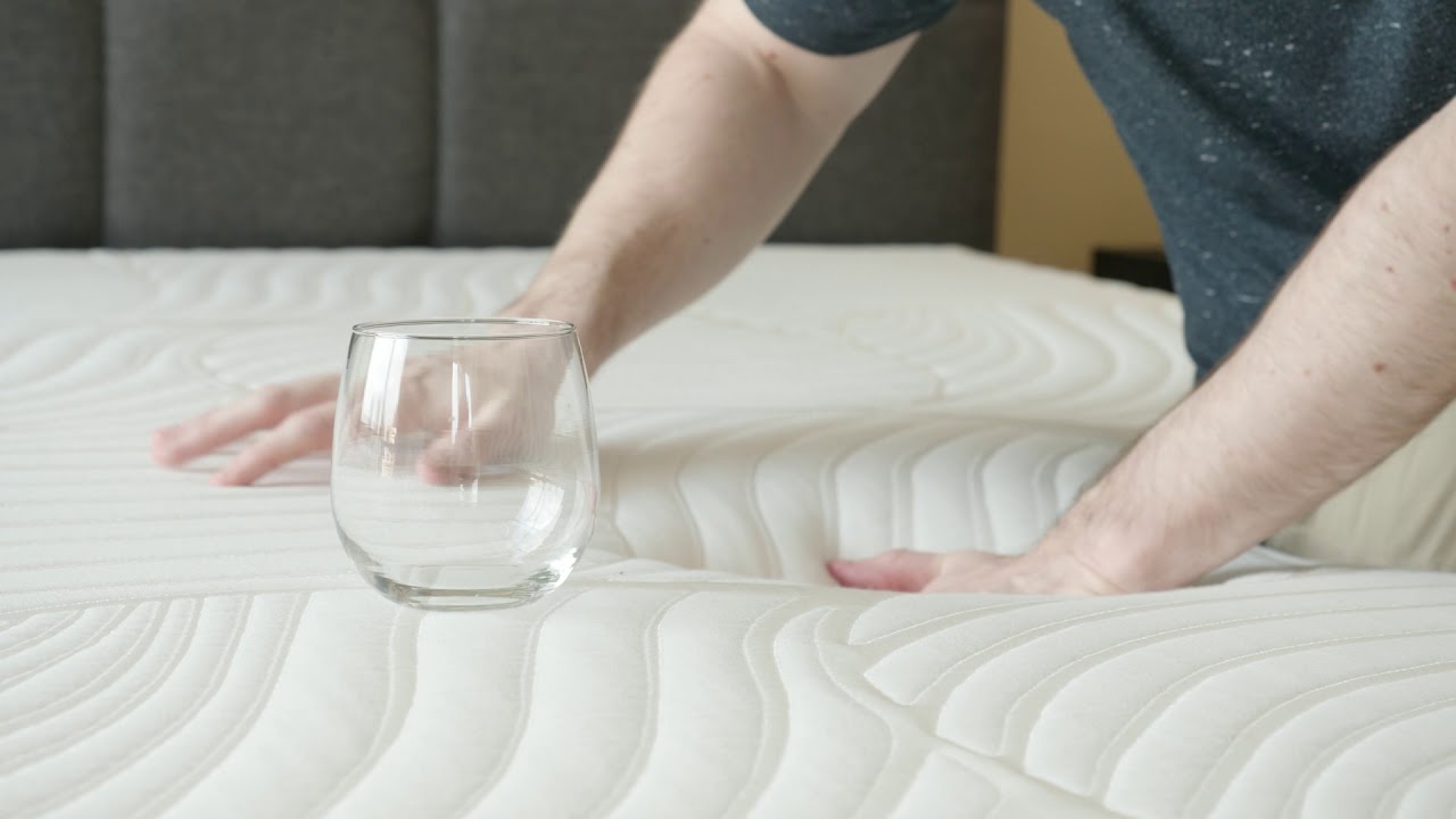 ---
FAQ
Is It Better To Sleep On A Hard Or Soft Mattress?
The short answer depends on your preferences regarding comfort, body alignment, and other factors. A soft mattress may feel nice when you first lie down, but it can be very uncomfortable after you've been lying in the same spot for a while. This is because soft mattresses offer too much give and lack adequate support for your spine and other parts of your body. A hard bed may feel less comfortable at first, but it's more likely to offer the support you need to stay aligned and sleep deeply.
How Much Should I Spend On A Mattress?
Buying a mattress is a pretty big purchase, with the average bed lasting about 10-15 years. Sure, you can spend a ton of money, like $2,000-3,000, and get a premium mattress with numerous features and functions. But you can also buy a mattress which costs under $500. Such products are also good enough to serve you up to 10 years.
How Often Should You Replace Your Mattress?
Most of us have a mattress in our homes that we use to help us get a solid night's sleep. Knowing how often you should replace a mattress can help you sleep better and save you money as you try to make it last longer. Experts recommend replacing your mattress every six to eight years, but mattress warranties range from one to 10 years.
What kind of mattresses are available under $500?
There are many types of mattresses available for under $500, including memory foam, latex, innerspring, hybrid, and more. 
How often should you replace a mattress under $500?
You should replace your mattress for under $500 every 7-8 years. Over time, mattresses can become lumpy, harbor dust and allergens, and lose their supportive properties.
What should I consider when buying a mattress under $500?
You should consider the size, type, and price of your mattress under $500. It is also important to take the time to test out the mattress before purchasing it to make sure it is the right fit for you.
Are there any warranties available for mattresses under $500?
Yes, many mattress manufacturers offer warranties for mattresses for up to 10 years. It is important to read the warranty details before purchasing to be sure that you are covered.
How do I care for a mattress under $500?
It is important to maintain a clean sleeping environment by following the mattress manufacturer's instructions for cleaning and care. It is also important to rotate or flip the mattress periodically to help maintain its shape and structure.
---
The Bottom Line
Finally, you reached the end of our best mattress under 500 dollars guide. Shopping for a mattress can be overwhelming. There are hundreds of options out there, each claiming to be the best.
It's no wonder that picking the right mattress is a task that many people put off, and worse, those who do buy a bed often spend money on one that doesn't fit them or doesn't last. Shopping for a mattress is a process that can take hours or even days and can leave you feeling overwhelmed, so I gathered together the most important things to consider about mattresses on the market today. This way, you can make an informed decision that will lead to you getting a better night's sleep every night.