Brief: Best Smart Mattresses
Introduction:

Smart mattresses enhance sleep quality, reduce stress, and minimize muscle aches.
They connect to smartphones for sleep pattern analysis.

Top 5 Best Smart Mattresses:

Best Overall: Eight Sleep Pod
Best Support For Back: ReST Original Smart Bed
Best For Hot Sleepers: Solaire Adjustable Mattress
Best For Pressure Relief: Sleep Number 360 P6 Smart Bed
Best Edge Support: Kingsdown Sleep Smart Air

Key Features:

Smart mattresses offer features like adjustable firmness, sleep tracking, temperature regulation, and more.
They are designed for various sleep preferences including side, back, and stomach sleepers.

Buyer's Guide:

Considerations include sleeping position, firmness level, pressure relief, temperature regulation, and materials.
Benefits include improved sleep quality, personalized comfort, and health support.

Conclusion:

Smart mattresses are a significant investment in health and sleep quality.
They adapt to individual needs, offering a superior sleep experience compared to standard mattresses.
A mattress is one of the most important parts of our life. We sleep on it every night. A good mattress makes it easier to fall asleep and to stay asleep throughout the night, resulting in a better night's sleep. The best smart mattress can result in better health, lower stress levels, and even fewer muscle aches and pains.
But mattresses are all very different, and many people have difficulty finding the right one.
---
Top 5 Best Smart Mattresses
#1
Saatva Solaire Adjustable Mattress
Get 10% off
The mattress has 50 firmness settings for your perfect comfort level in every sleep position.

Gel-infused memory foam disperses body heat away to keep you cooler.

Great for couples because it virtually eliminates all motion transfer.
Trial period: 180 nights

Warranty: 25-year warranty

Shipping:
Free in-room delivery & setup

Firmness:
50 precise firmness settings

Price range: $$$$$

Type: Other
We recommend this mattress for the following sleepers:
Get 10% off
---
If you are in the market for a new mattress, then you've probably noticed that there are a lot of different options available. One of these options is a "Smart Mattress."
A smart mattress is a mattress that can connect to your smartphone. The mattress can collect data about your sleep patterns and then use this data to help you sleep better. Many mattress brands are offering smart mattress technology.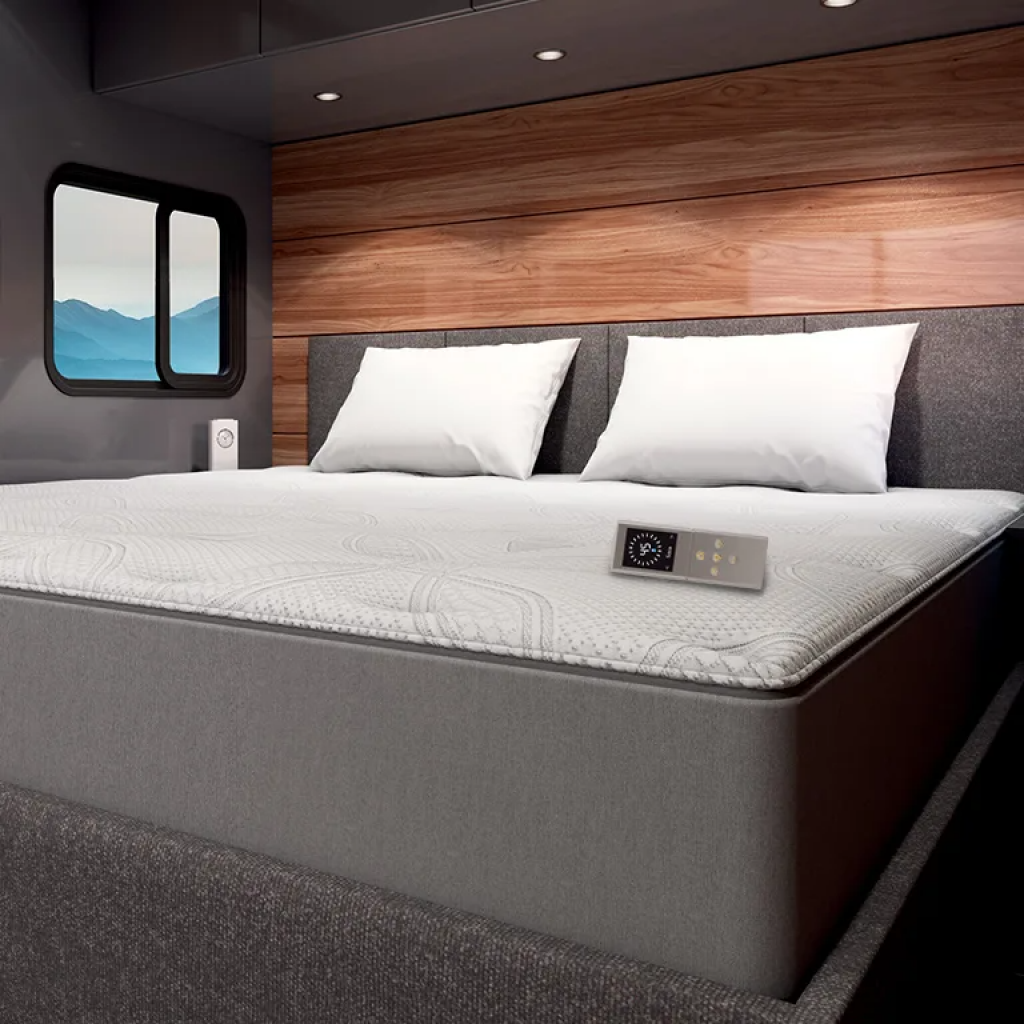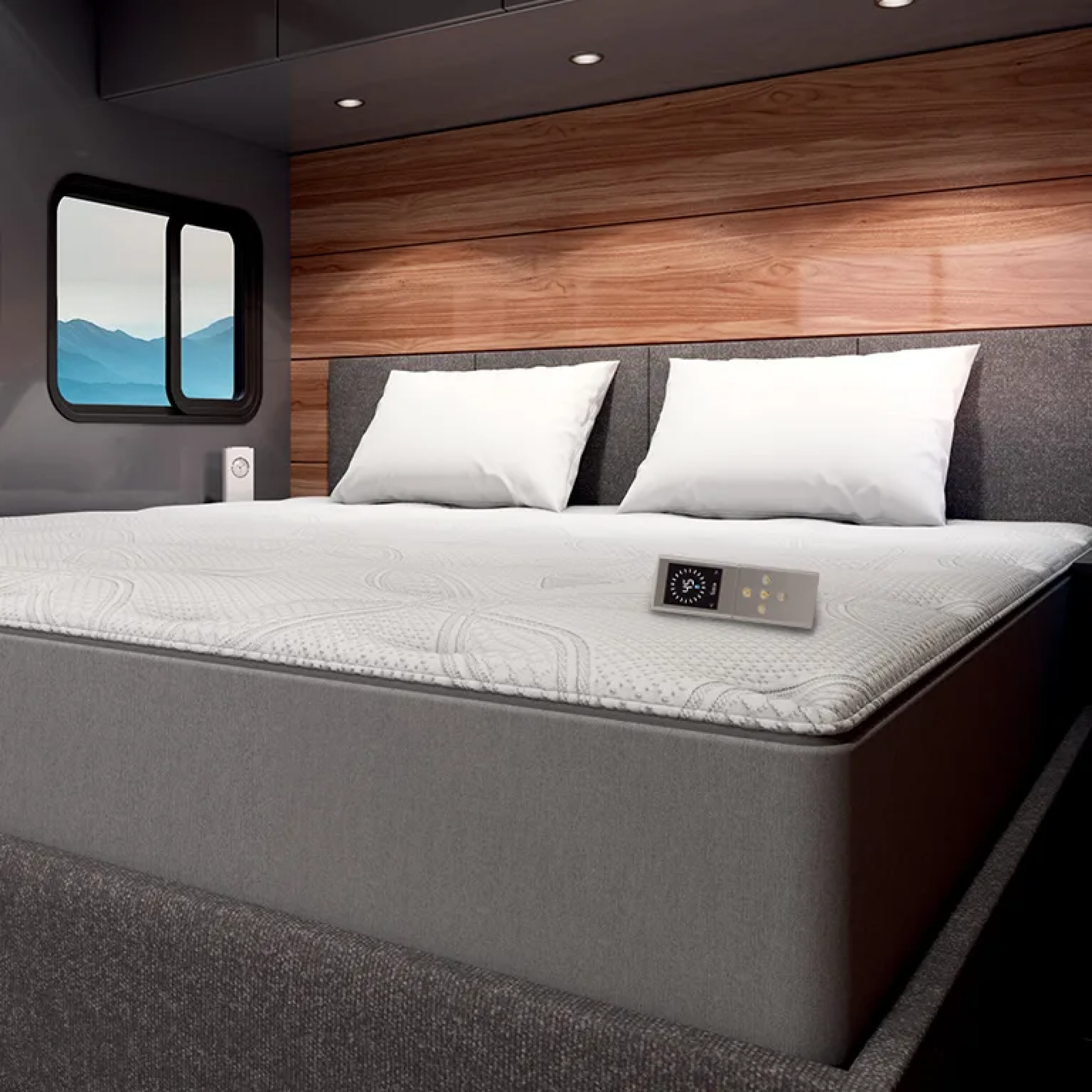 The best way to learn about these mattresses is to read reviews, such as the one you are reading now.
In addition, we also provide useful information on how to choose the right mattress for your needs.
In this post, we'll be looking at smart mattresses and how they can improve your life.
---
Best Smart Mattresses Reviews
Eight Sleep Pod Mattress
Best Overall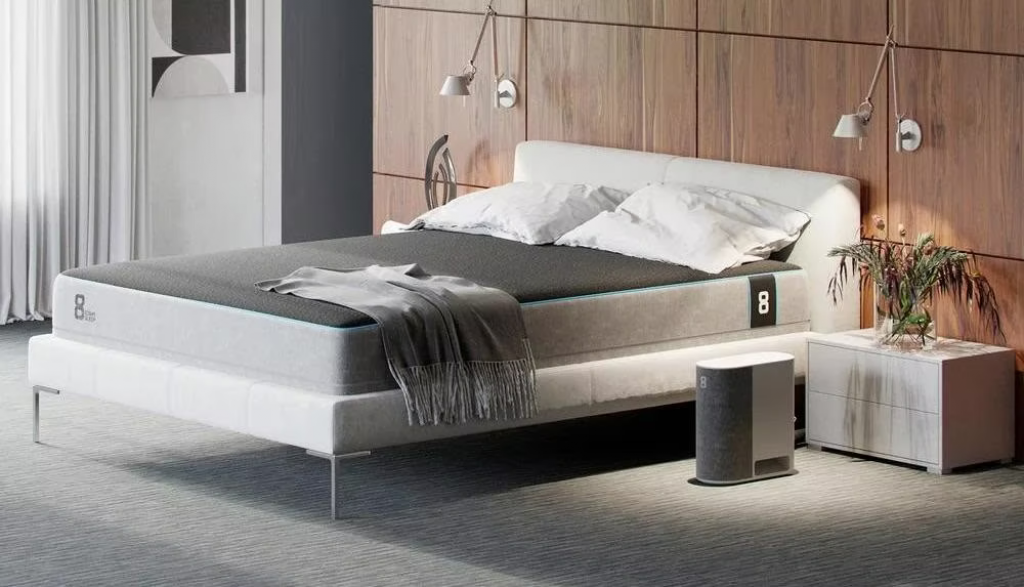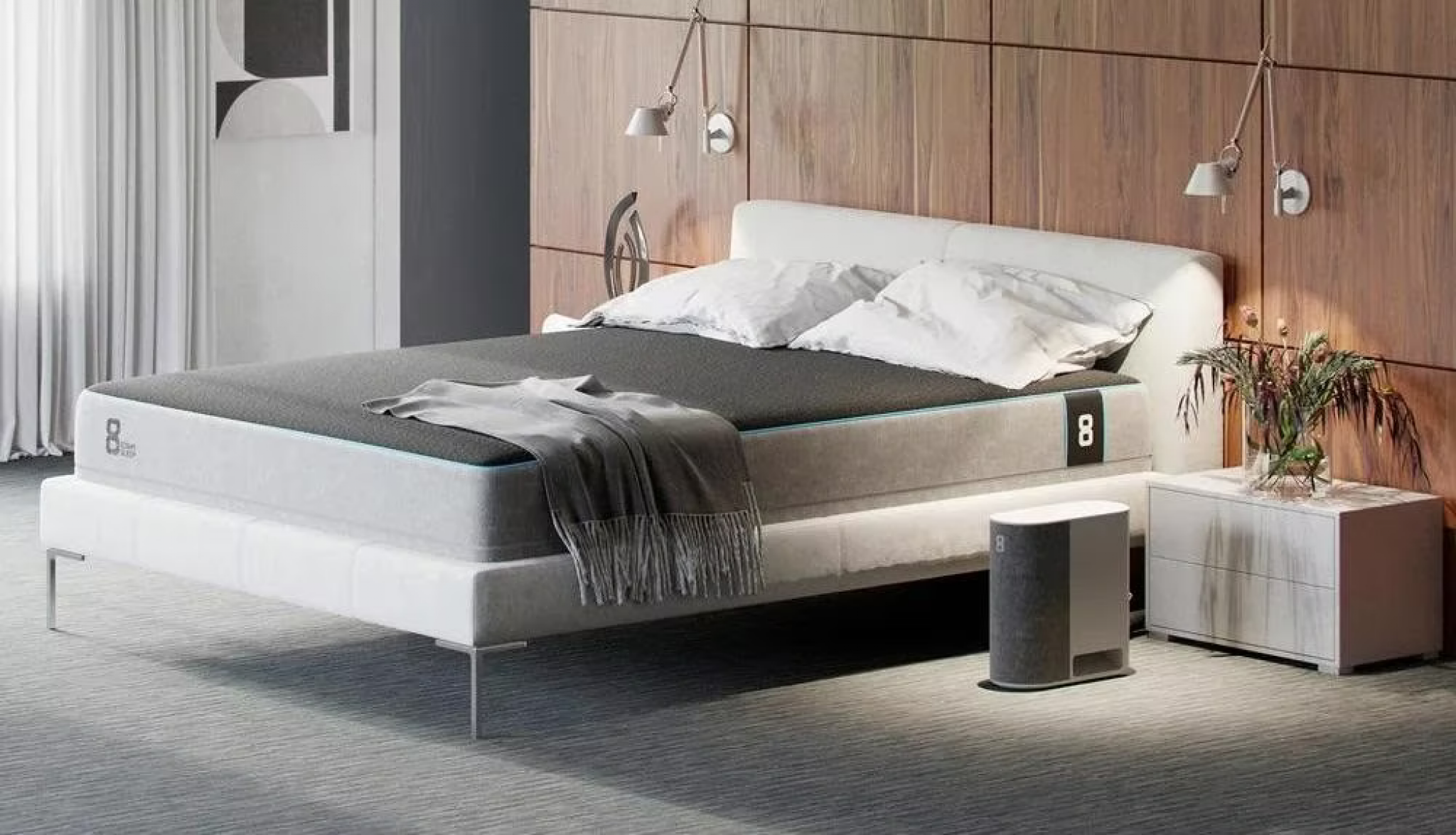 The Eight Sleep Pod is a brand new revolutionary mattress designed to help you sleep like a baby and wake up feeling rested every time.
The Eight Sleep Pod is a sleep system designed to help you sleep better and longer. It combines a pod-like piece of furniture, a mattress, and a smart controller built to address some key culprits behind lackluster sleep habits.
Comfort Blend™ Integrated Topper is made with memory foam and absorbs motion transfer, making it a great partner for couples and anyone who's used to sleeping beside someone else.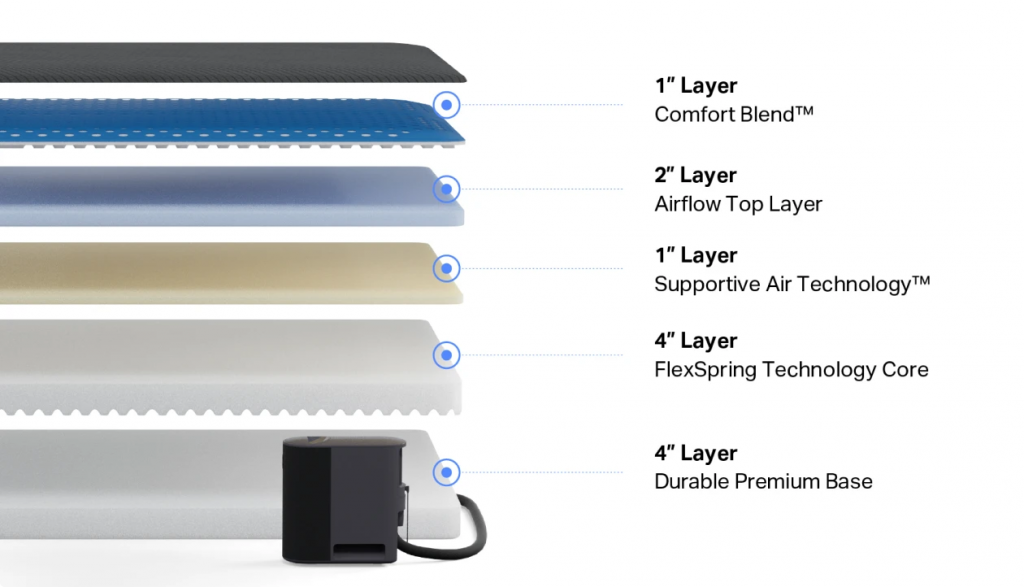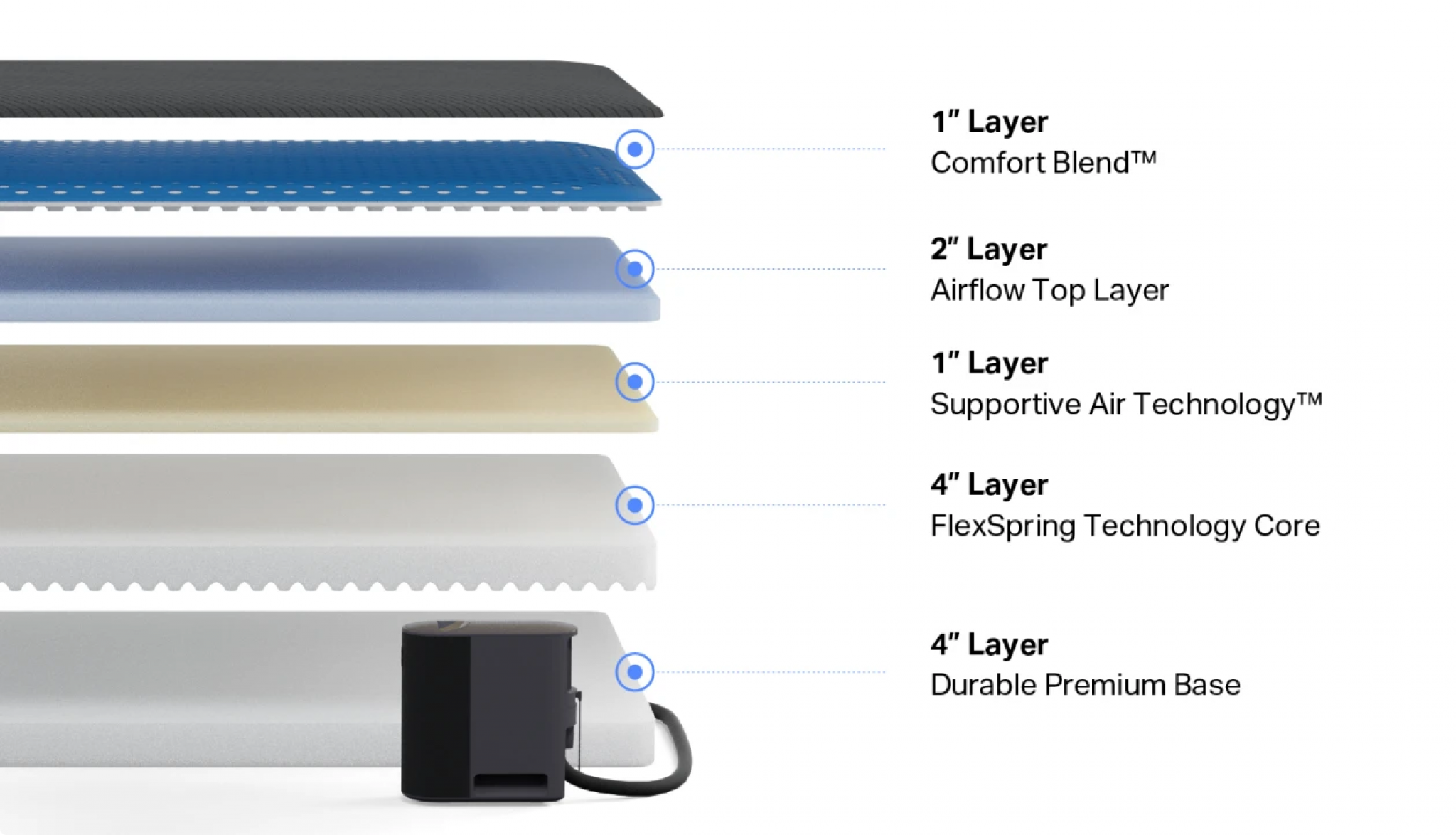 Offering a five-layer construction, including an advanced cooling system and sleep tracking technology, the Eight Sleep Pod is the only bedding solution for any sleep style.
The system's modular design allows you to adjust it for optimal comfort, and if you don't like the way it feels, you can always adjust it. It's a blend of a variety of technologies and elements that help you sleep better.
What I Like:
It is designed to keep your body temperature at its natural resting level, so you can wake up feeling fresh.
The Eight Sleep Pod is the first mattress capable of sleep tracking, using its inbuilt sensors and a free iOS/Android App.
---
ReST Original Smart Bed
Best Support for Back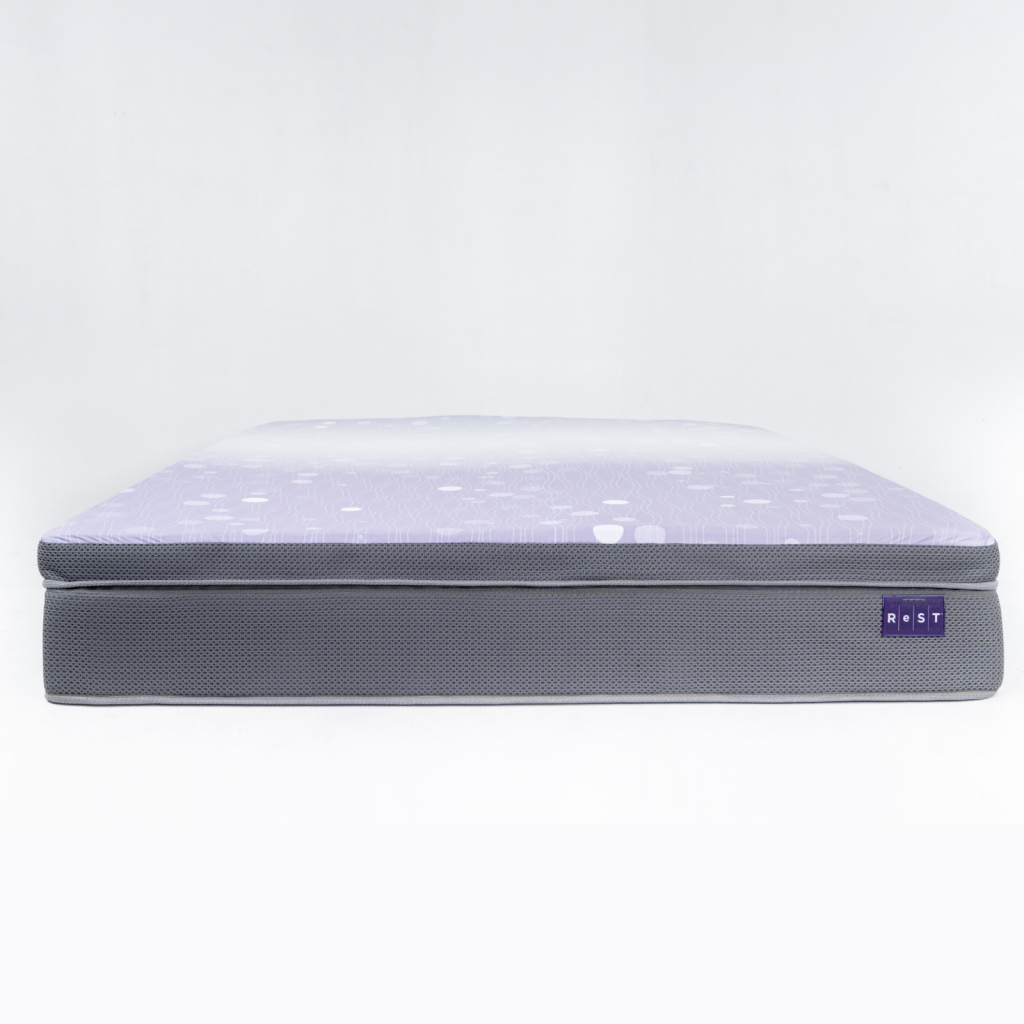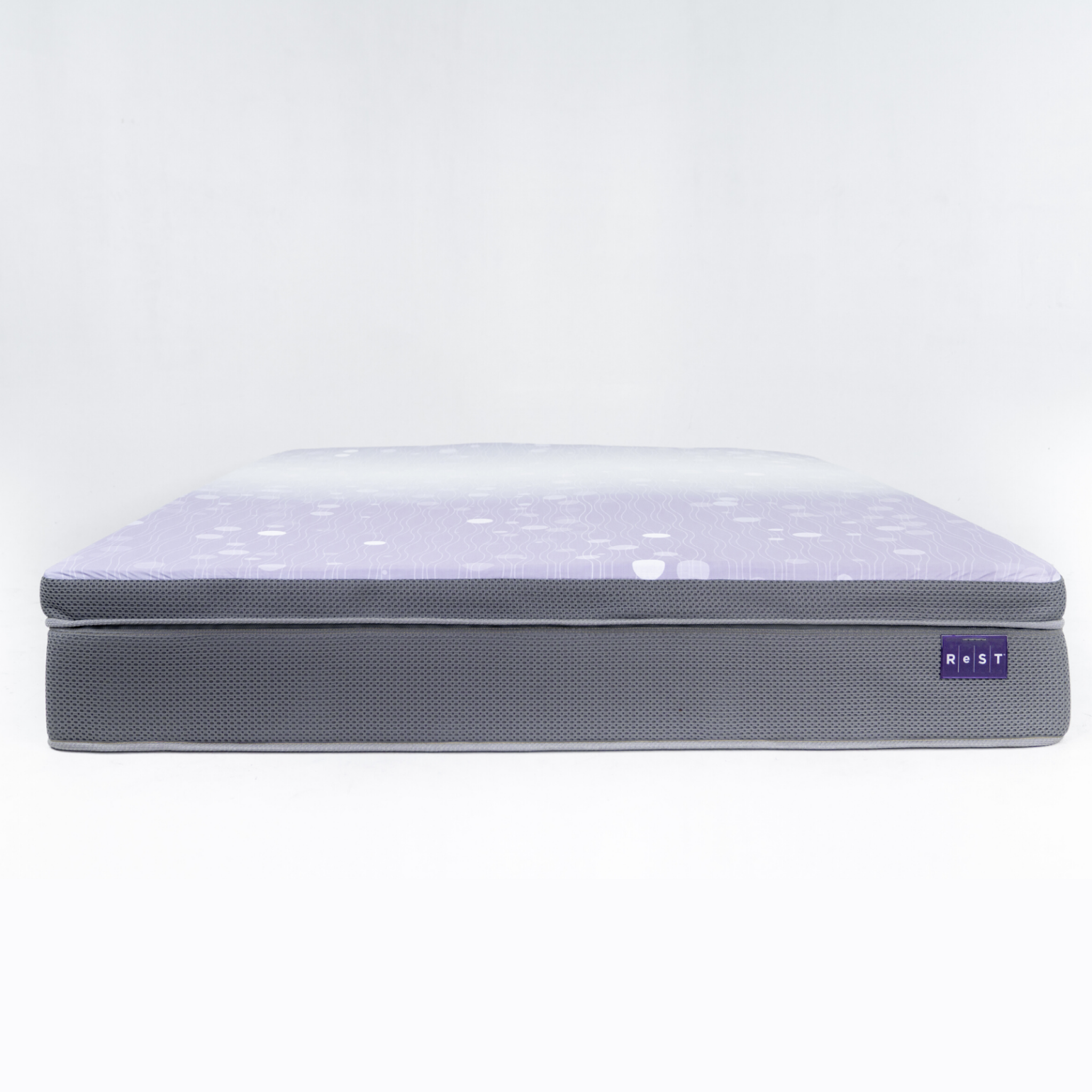 The ReST Original Smart Bed is one of the newest mattresses we've reviewed, and it's definitely one of the most comfortable. It's got a 4″ comfort layer that consists of a 2″ foam blend and a 2″ gel grid.
It's got a pretty standard-looking bed frame, but it has a very cool feature that sets it apart from the competition: a sleep quality monitor. This is essentially a small unit that connects to the mattress and keeps track of how well you're sleeping every night. When you wake up in the morning, it will display your sleep quality and whether you're sleeping better or worse than usual.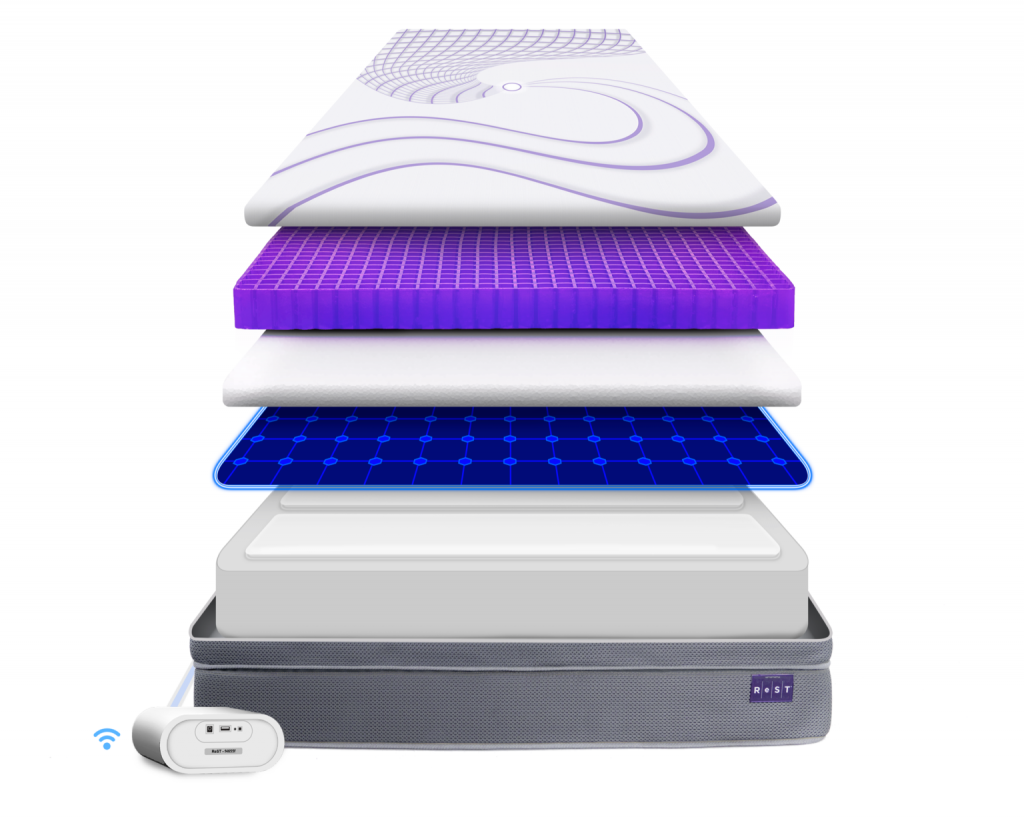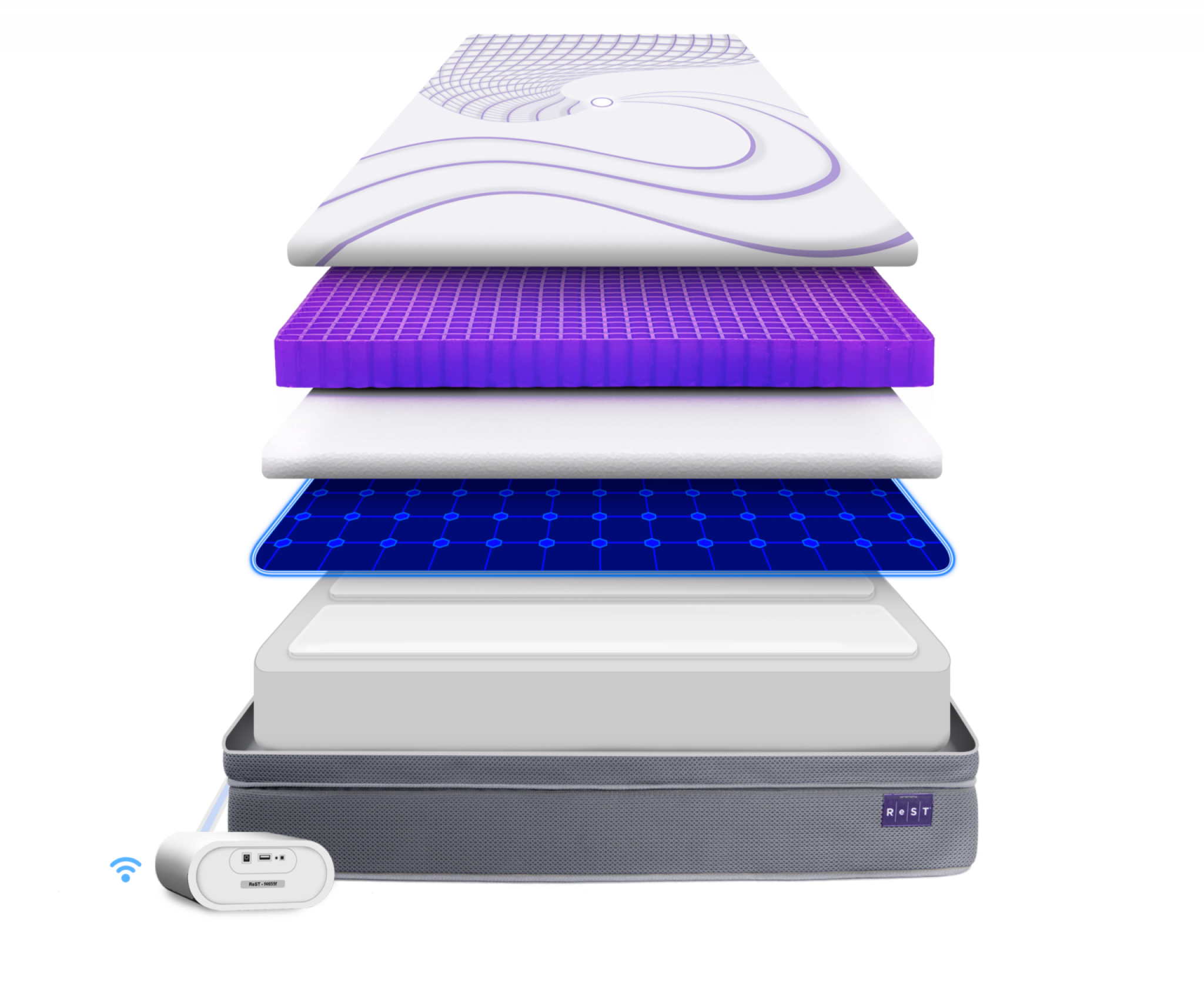 Many people have described the ReST bed as one of the most comfortable beds they've ever slept on. While the words "adjustable" and "smart" are often used interchangeably, this is definitely not true for the ReST bed. Rather than use the standard smart bed technology (i.e., sleep tracking and smart heating and cooling) to adjust its firmness, it uses its smart sensor technology to deliver a real-time unique body pressure map to the ReST app.
What I Like:
The ReST Original Smart Bed is the best bed you can ever find in the market. The bed is designed to deliver live real-time body pressure maps that are based on pressure points and other body activities.
The bed is designed to allow you to enjoy the bed without experiencing any pressure points.
---
Solaire Adjustable Mattress
Best for Hot Sleepers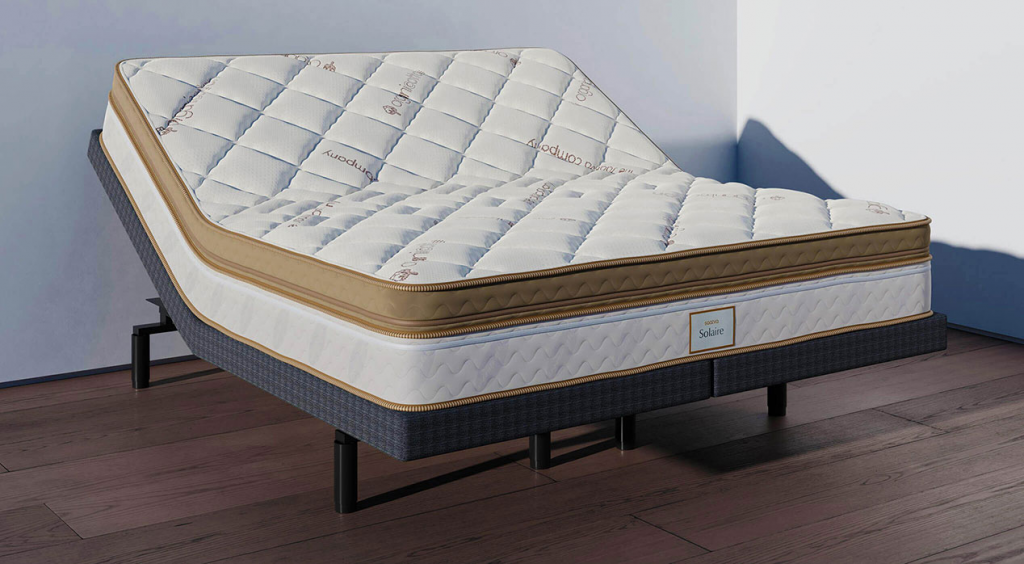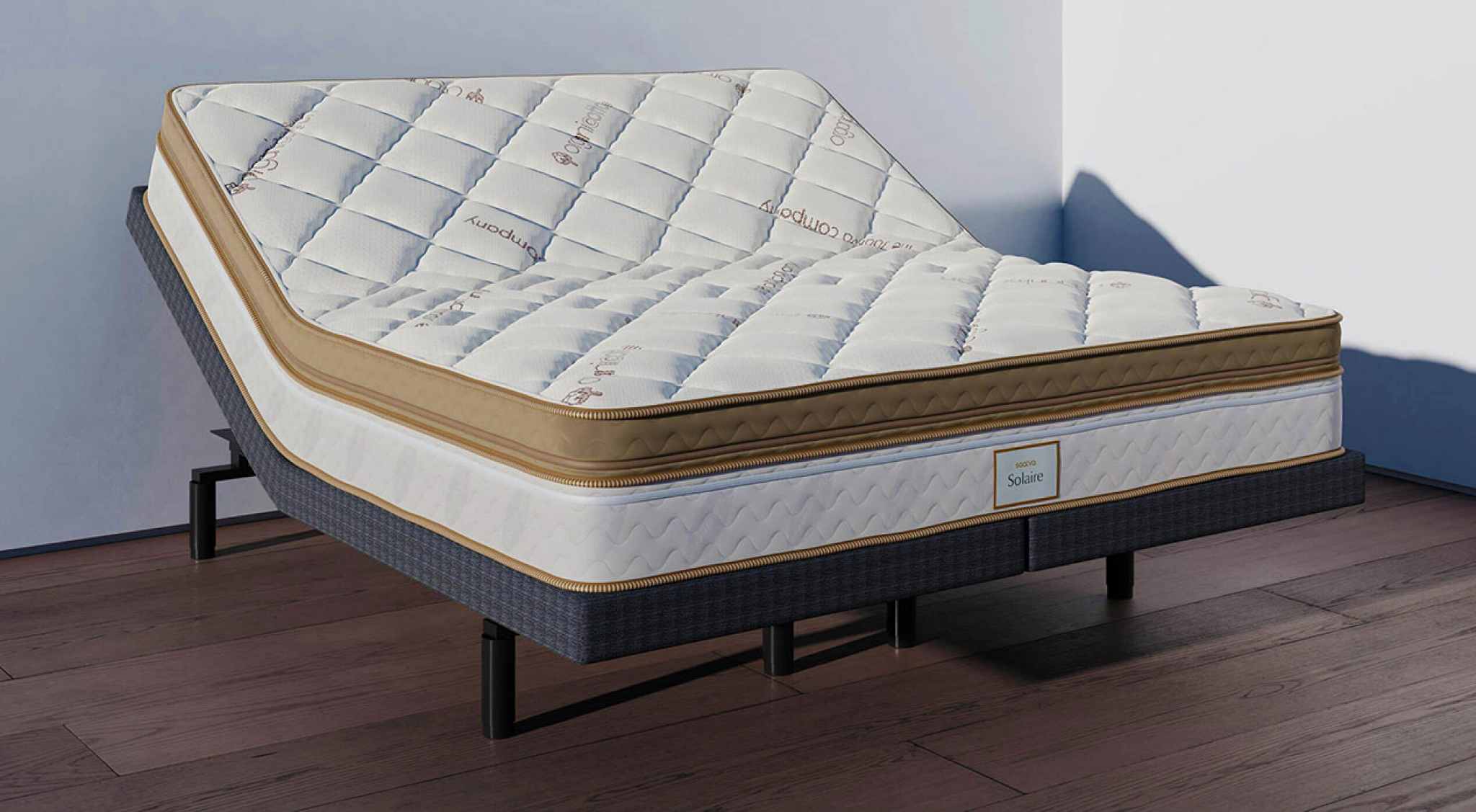 Solaire Adjustable Mattress combines smart technology with superior comfort like no other bed.
GOTS certified organic cotton outer cover that's protected with Guardin™, a botanical antimicrobial treatment.
CertiPUR-US® certified foams that meet their standards for health and environmental safety.
Pure, 100% natural Talalay latex that's OEKO-TEX® Standard 100, eco-INSTITUT®, Rainforest Alliance, and Cradle to Cradle certified.


While there are several adjustable beds on the market today, Solaire is unique because it caters to virtually all sleep types, including side sleepers, back sleepers, and stomach sleepers. It combines smart technology with superior comfort like no other bed. The Solaire Adjustable Mattress gives you even more personalized comfort options for your most blissful sleep ever.
With 50 levels of firmness, from soft to firm, this bed literally adjusts to your body's needs.
The mattress could help you wake up feeling energized and refreshed.
What I Like:
The Solaire Adjustable Bed offers the ultimate in mattress technology, combining a rechargeable remote with a customizable full body massage system to provide you with a complete rejuvenating experience.
In addition to the remote, the mattress itself has a dual-layer design to ensure that you get the best sleeping experience possible. The top layer conforms to your body for a more comfortable sleep, while the bottom layer provides firm support.
---
Sleep Number 360 P6 Smart Bed
Best for Pressure Relief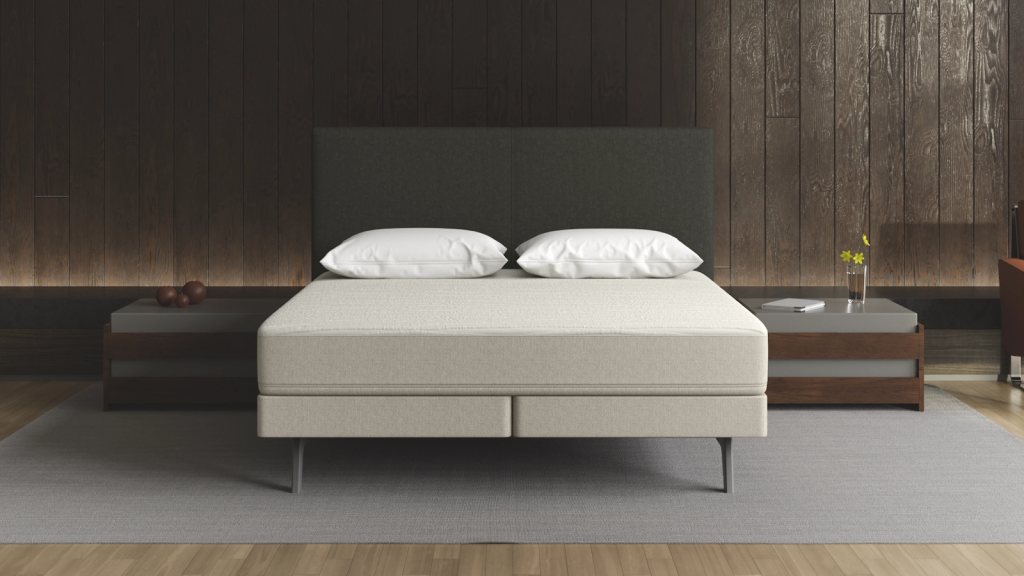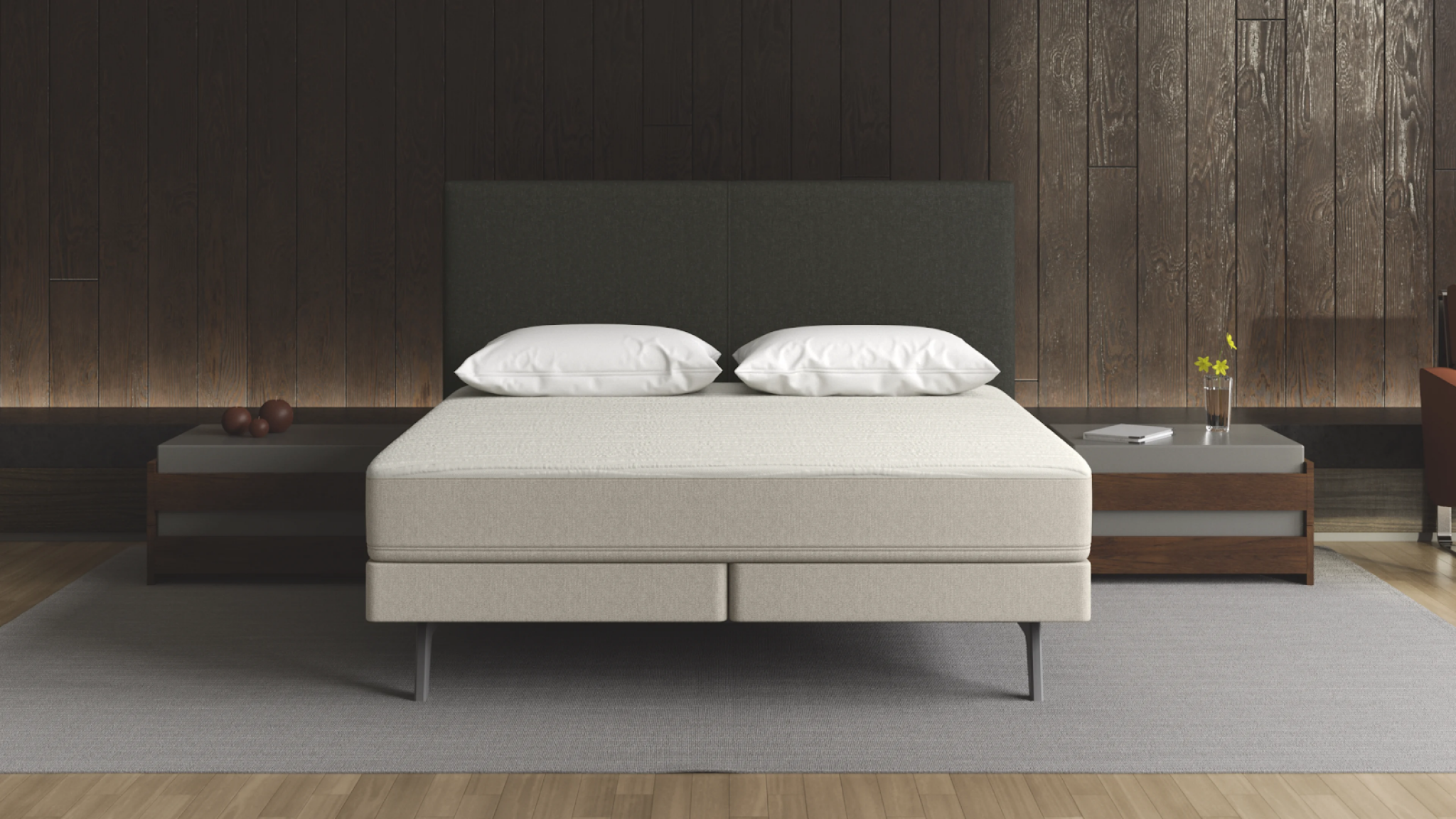 The Sleep Number 360 P6 Smart Bed is the latest smart bed, featuring a simple design reminiscent of the original Sleep Number bed.
The 360 P6 smart bed is the first bed to feature SleepIQ technology, which automatically adjusts to your body's needs throughout the night. Plus, it smartly connects to your smartphone to show you how much you move and how well you're sleeping. With the 360 P6, you can enjoy the adjustable comfort and extra support of a Sleep Number bed, plus the added value of technology to help you sleep better.


It's a mattress, but it's not like any mattress you've ever seen before. It's just as comfortable to sit on as it is to sleep on, and that's because the Sleep Number 360 P6 actually senses your weight and adjusts itself accordingly—to your own personal settings. The bed's concave surface doesn't hurt either because it cradles your body and adjusts accordingly.
This product is a technological marvel, and it's certainly worth checking out if you're in the market for a new mattress.
What I Like:
It adjusts to your movements and automatically adjusts firmness on each side.
It shows your sleep quality with personal insights and helps you sleep better.
Furthermore, it absorbs excess heat and releases it as you cool down so you sleep just right.
---
Kingsdown Sleep Smart Air
Best Edge Support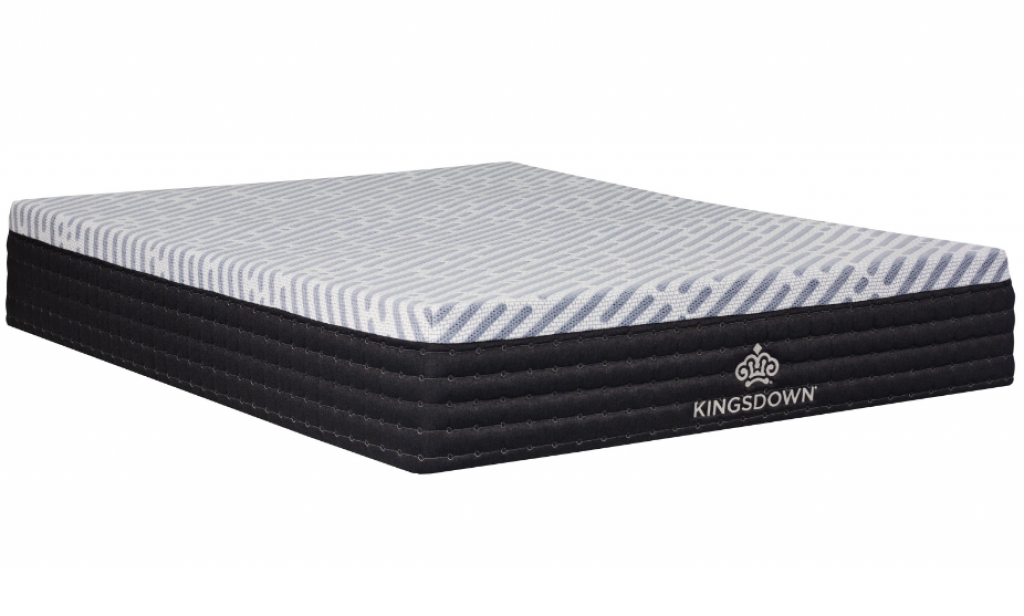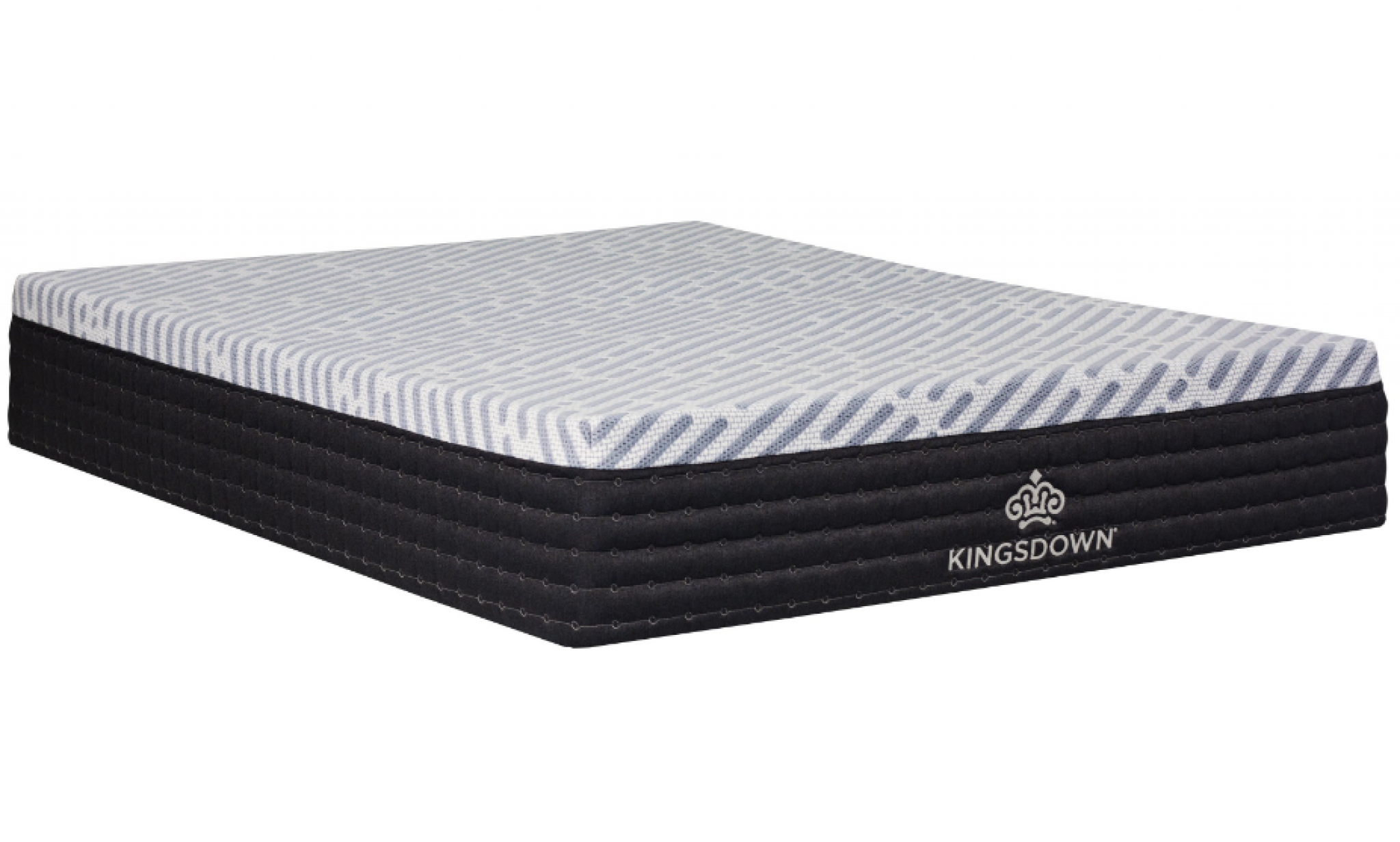 The Smart Air by Kingsdown is the latest in sleep technology from the industry leader. It comes with a base that serves as a wireless charging station and is compatible with iPhone and Android phones. Using the app, you can program the base to pulse at different frequencies to help you fall asleep faster or wake up less often, depending on your needs.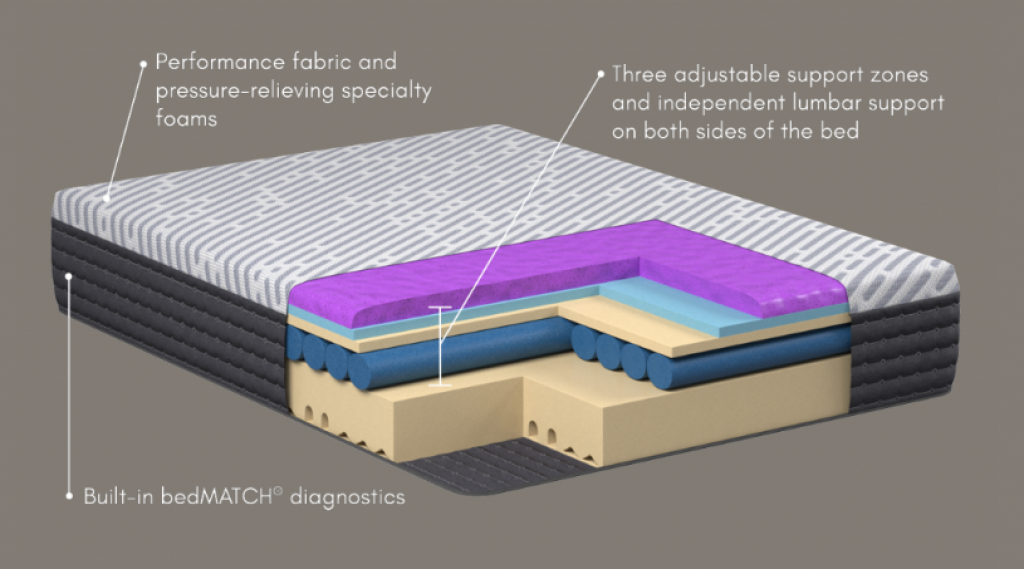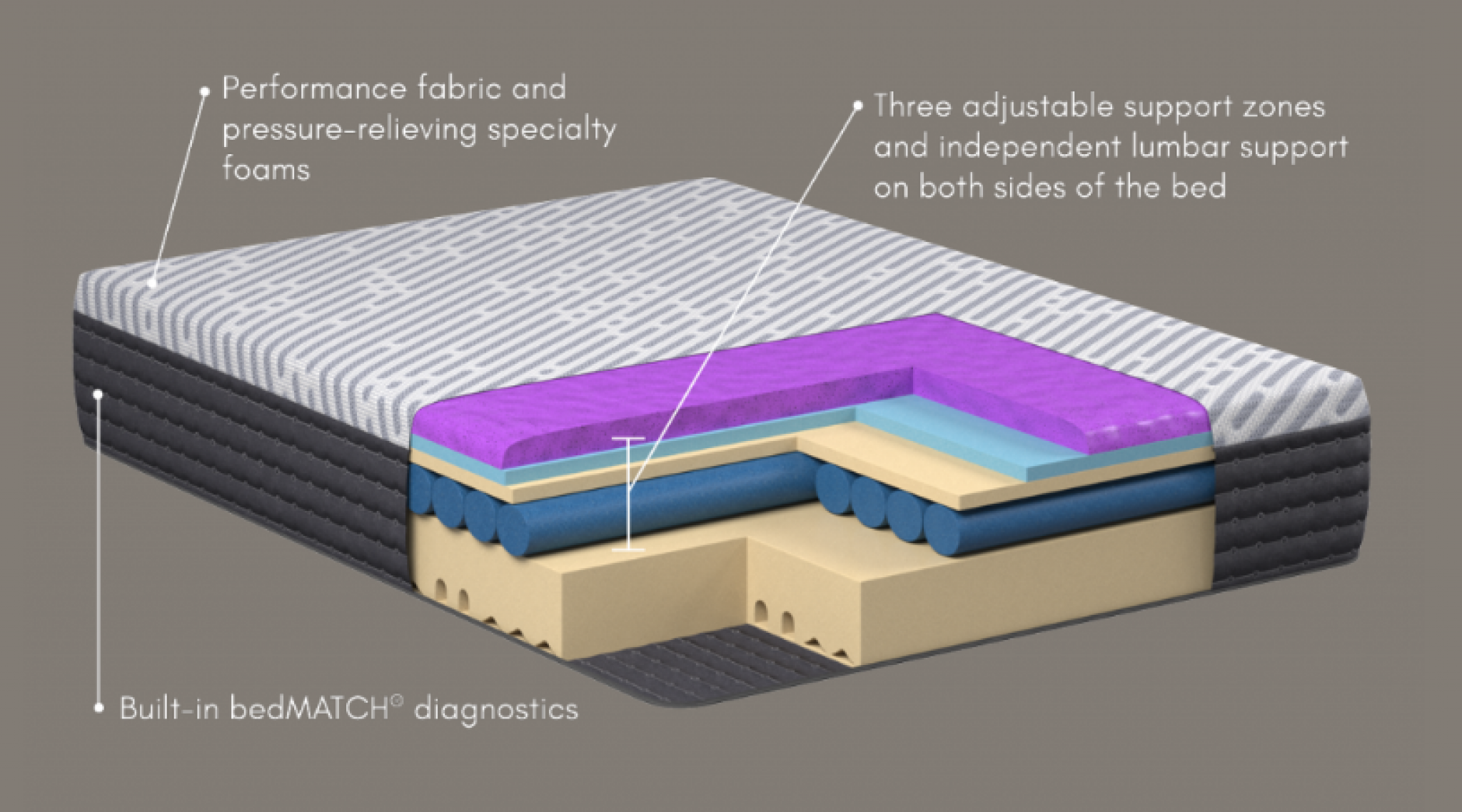 The system not only tracks the quality of your sleep, but also lets you customize your mattress's optimal support level so you can get the best sleep possible – whether it be a good night's sleep, a good morning's wake-up, or a combination of both.
The Smart Air features Performance fabric designed to keep you cool and dry, and the three adjustable support zones on each side of the mattress can be programmed via the app to increase or decrease support across the bed.
What I Like:
It offers a multitude of innovative features that are designed to make your life easier.
The Kingsdown Sleep Smart Air mattress combines a base layer of air support with standard support to create a mattress that is flexible and comfortable, while still offering support for a variety of sleep positions.
---
What are Smart Mattresses?
What is a smart mattress, and why should you care? A smart mattress is a mattress that can help you sleep better by collecting data about your sleep patterns, breathing, and heart rate.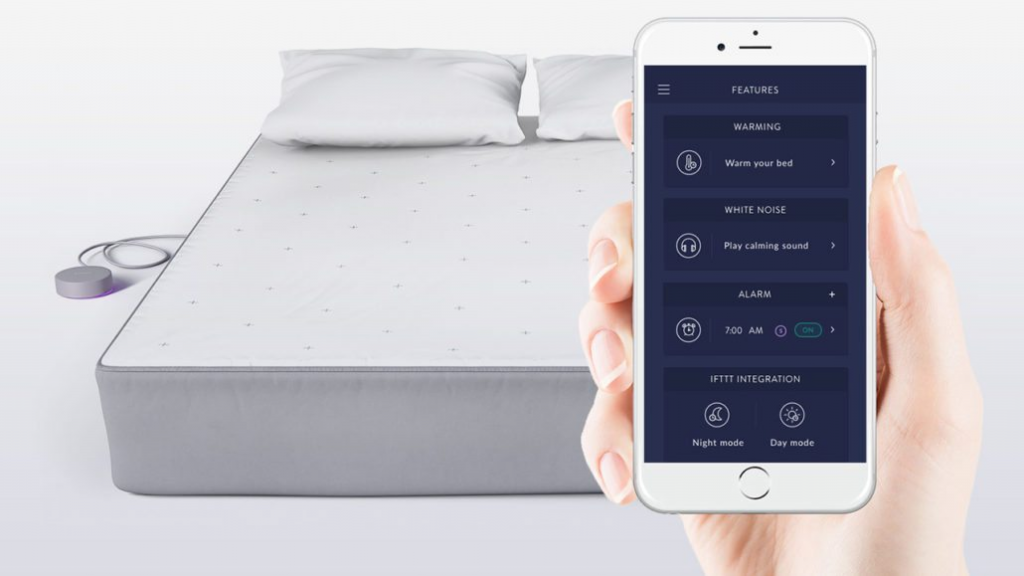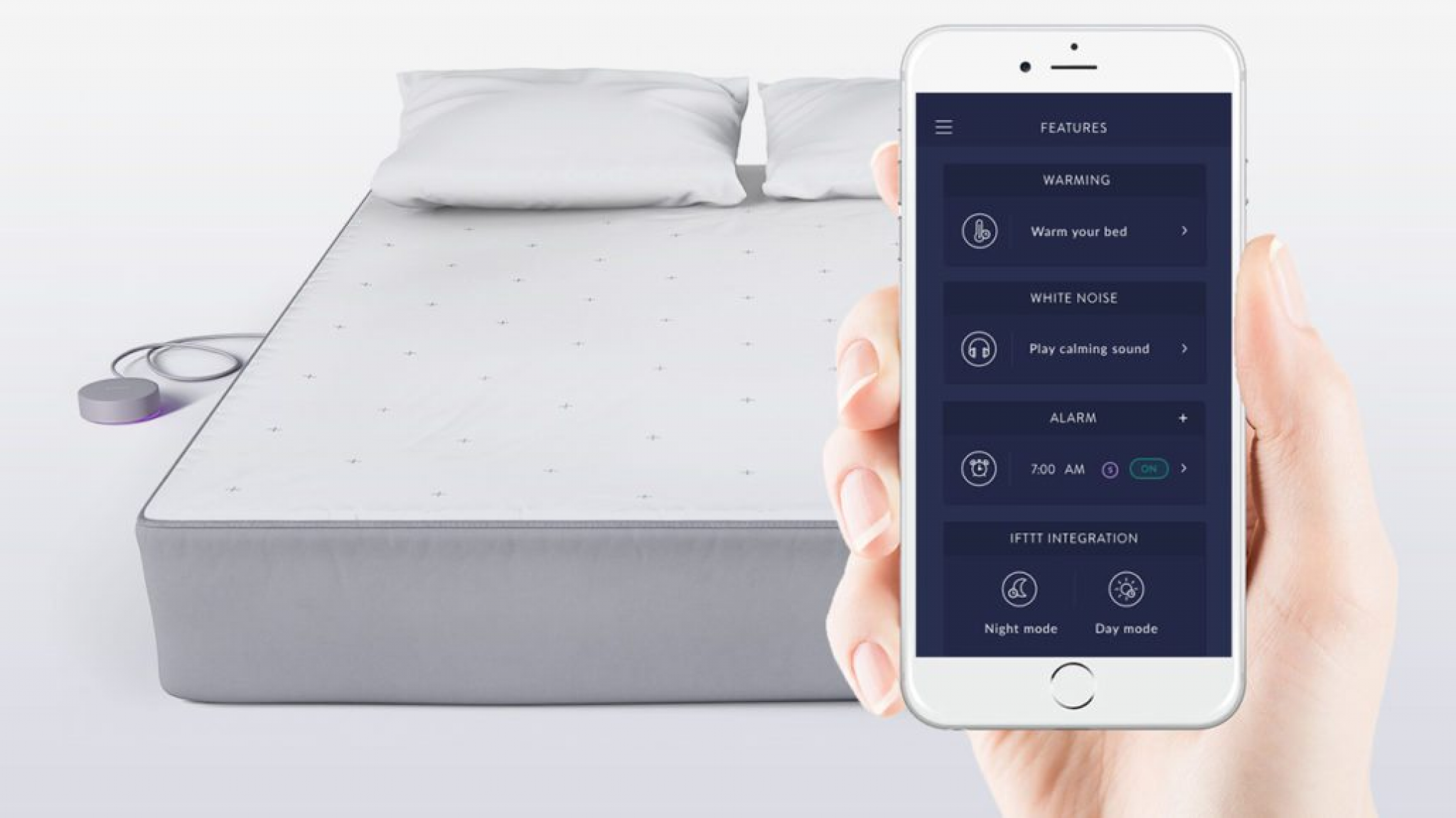 The term "smart mattress" is a little misleading. While the mattress is indeed a mattress and not an actual smart device, what makes this mattress "smart" is that it is designed to work with a smart device, namely, an app-connected fitness tracker.
---
Why You Need Smart Mattresses
As we spend a third of our lives sleeping, it's no wonder many of us devote a lot of time and attention to finding the best mattress we can. Not only do we want to support and comfort, but we also want to be sure that our mattress will last for years of use. And that brings us to whether or not a mattress is actually a smart investment.
Smart mattresses are distinguished from standard mattresses by the addition of sensors and other high-tech features that make them smarter. And, true, they are more expensive than a standard mattress; however, they could save you money in the long run, as they'll last longer.
---
What To Look For When Buying a Smart Mattress
When it comes to smart mattress shopping, it can be easy to get overwhelmed by the number of options available. Some mattress companies offer a wide variety of styles, price points, and firmness levels, all of which can make deciding which mattress is best for you more difficult.
While it's important to find a comfortable mattress, you also want to make sure it will be safe, durable, and help improve your sleep quality.
Sleeping Position
The best sleeping position on a smart mattress depends largely on what you're trying to get out of your mattress. Suppose you're looking to get the most comfortable sleep possible. In that case, you may want to consider a mattress that offers the perfect balance of firmness and softness, which will give you the support you need without sacrificing comfort. If you're looking for a mattress that will help reduce aches and pains, a firmer mattress is the best choice for you.
Firmness Level
Smart mattresses are supposed to help you sleep better, but what if you want a firmer bed? If you typically like a firmer mattress and are thinking about getting a smart mattress, you'll want to find out about a little-known feature called the firmness level.
The firmness level is an additional setting that's designed to give you more control over how your mattress feels. With the right firmness level, you'll be able to sleep comfortably but still feel just a bit of pressure on your body while lying down.
Pressure Relief
Smart mattresses are designed to redistribute the pressure on your body so that you get the comfort you deserve. While there are plenty of these products on the market, the best pressure relief mattress is a mattress that offers a variety of comfort options without sacrificing the quality of the mattress.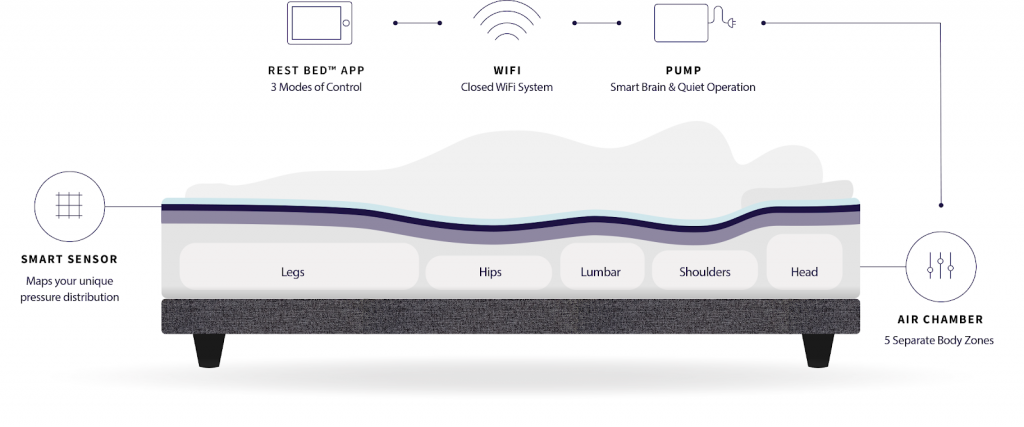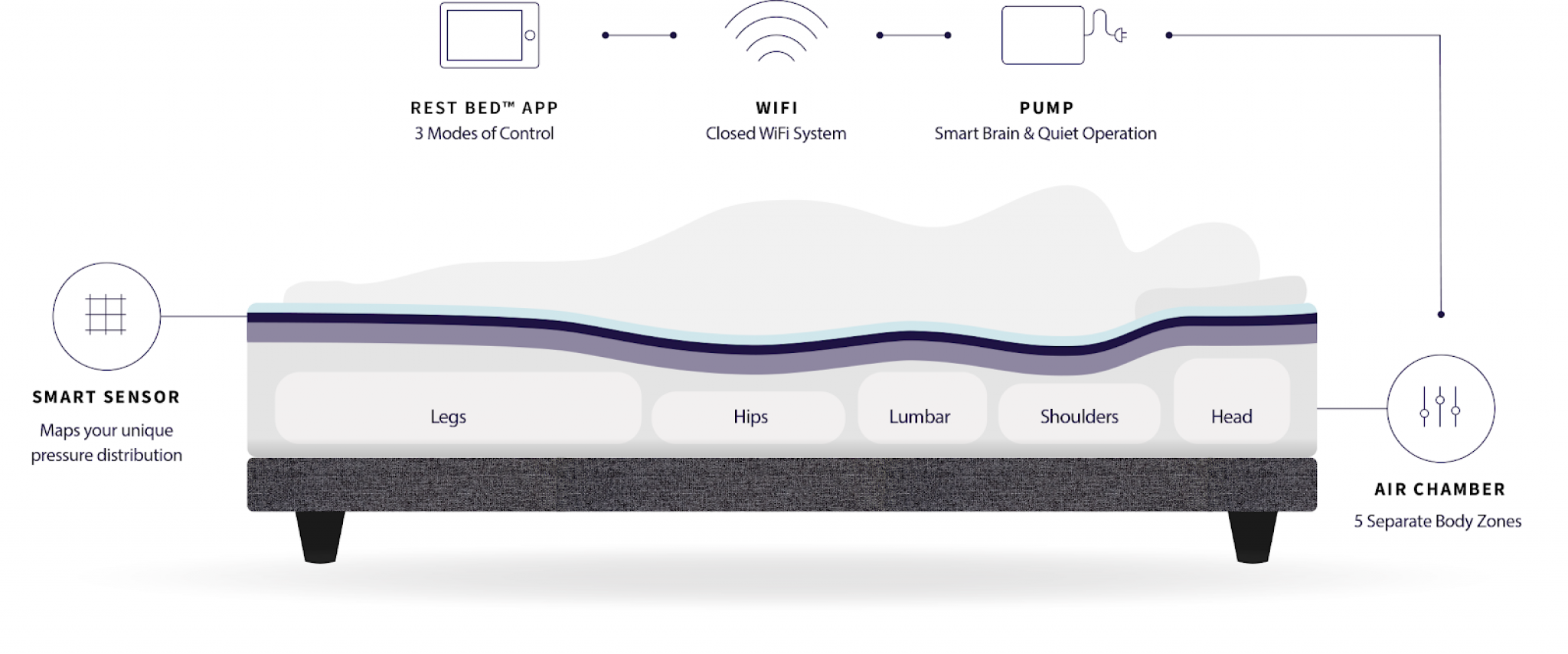 Think about it: when you sleep, your body experiences pressure points that cause you to shift positions, tossing and turning throughout the night. The best smart mattress goal is to make sure that you get the right pressure relief for your body.
But, what works for one person may not work for you, since our bodies respond differently to different mattresses, depending on genetics and other health factors.
Temperature Regulation
A smart mattress is a mattress that can connect to the internet and be monitored by your phone. Some can also connect to the AC and other appliances via Wi-Fi, allowing your mattress to control your room temperature.
These mattresses can monitor when you are in bed, how many times you toss and turn, and how long it takes you to fall asleep. Some can even control your AC to sleep in a cooler room while still feeling as if you are in a warmer room.
Materials
Mattresses come in all sorts of shapes, sizes, and materials. The most popular materials used in smart mattresses are latex, memory foam, and air. The reason for the popularity of these materials is because of their ability to provide comfort and support to the body.
Usually, there are three major components of a mattress:
The comfort layer, is the top, softest layer of a mattress.
The transition layer is the middle layer of a mattress.
The support layer, is the bottom, firmest layer of a mattress.
---
F.A.Q.
What is a Smart Mattress?
A Smart Mattress is a mattress that has features that allow it to respond to your body's movements and adjust its comfort level based on your individual needs.
What are the benefits of a Smart Mattress?
Smart Mattresses are designed to provide individualized comfort and support to each sleeper. They can help improve sleep quality, reduce tossing and turning, and support healthy posture throughout the night.