Buying a mattress can be a complicated and confusing process, but this is the best way to effectively navigate the market. And if you're looking for a budget-friendly mattress, then this post is just for you. Here we'll cover some of the best mattresses under $300 that will not leave you sacrificing on quality and comfort.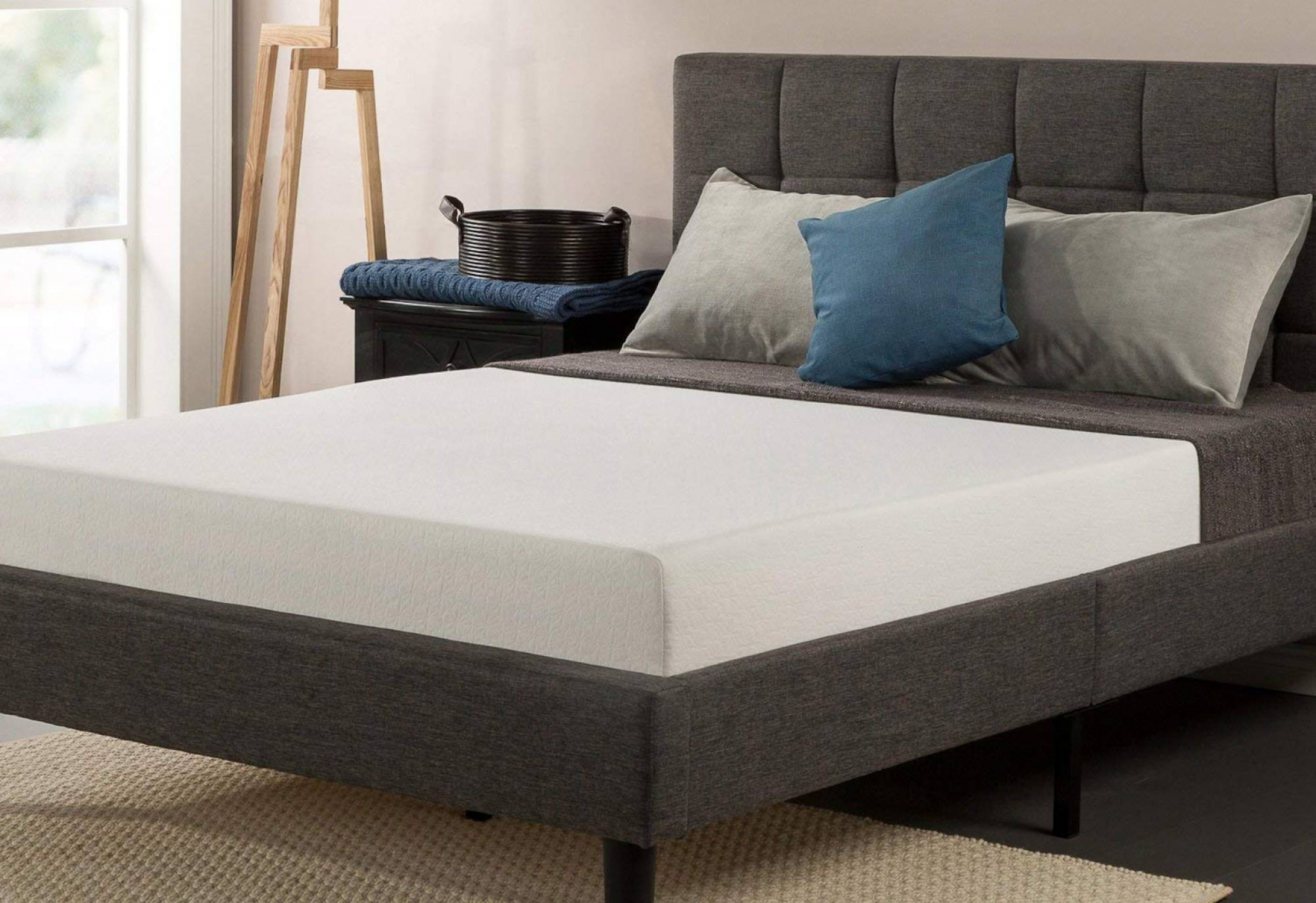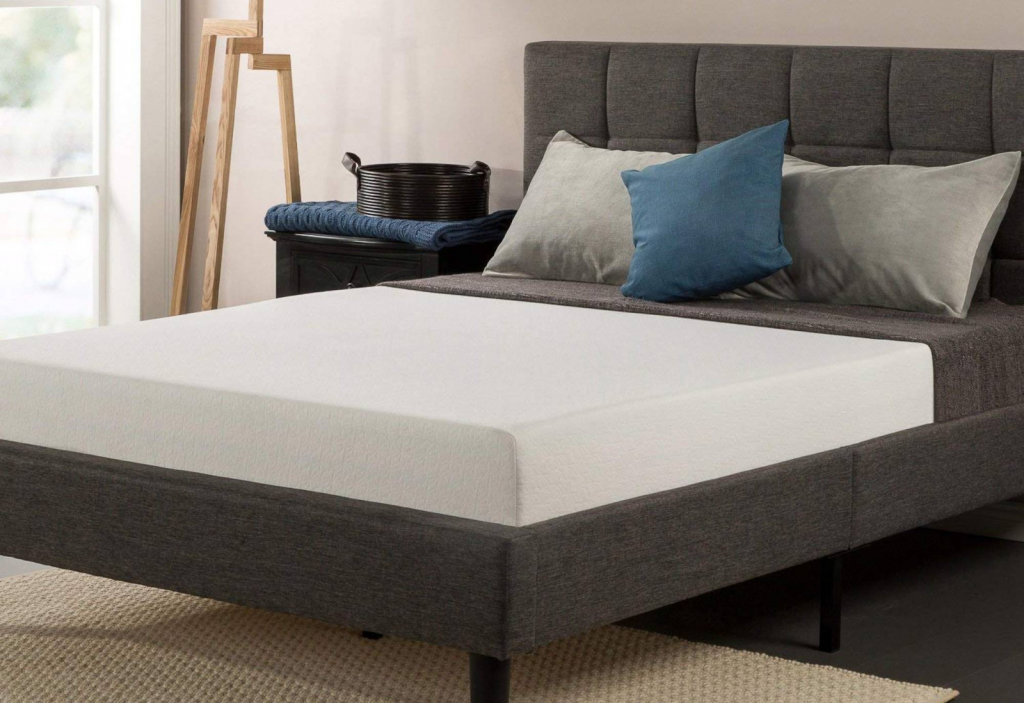 ---
Top 5 Mattresses Under $300
---
Best Mattress Under $300 Reviews
Zinus Green Tea Memory Foam Mattress
Best Overall
You deserve a top-notch sleep at an affordable price, and the Zinus Green Tea Memory Foam Mattress delivers. This beautiful bed has green tea extract for refreshing and long-lasting comfort – and certified organic cotton – all at an unbeatable value. You won't find a better mattress for your money anywhere else!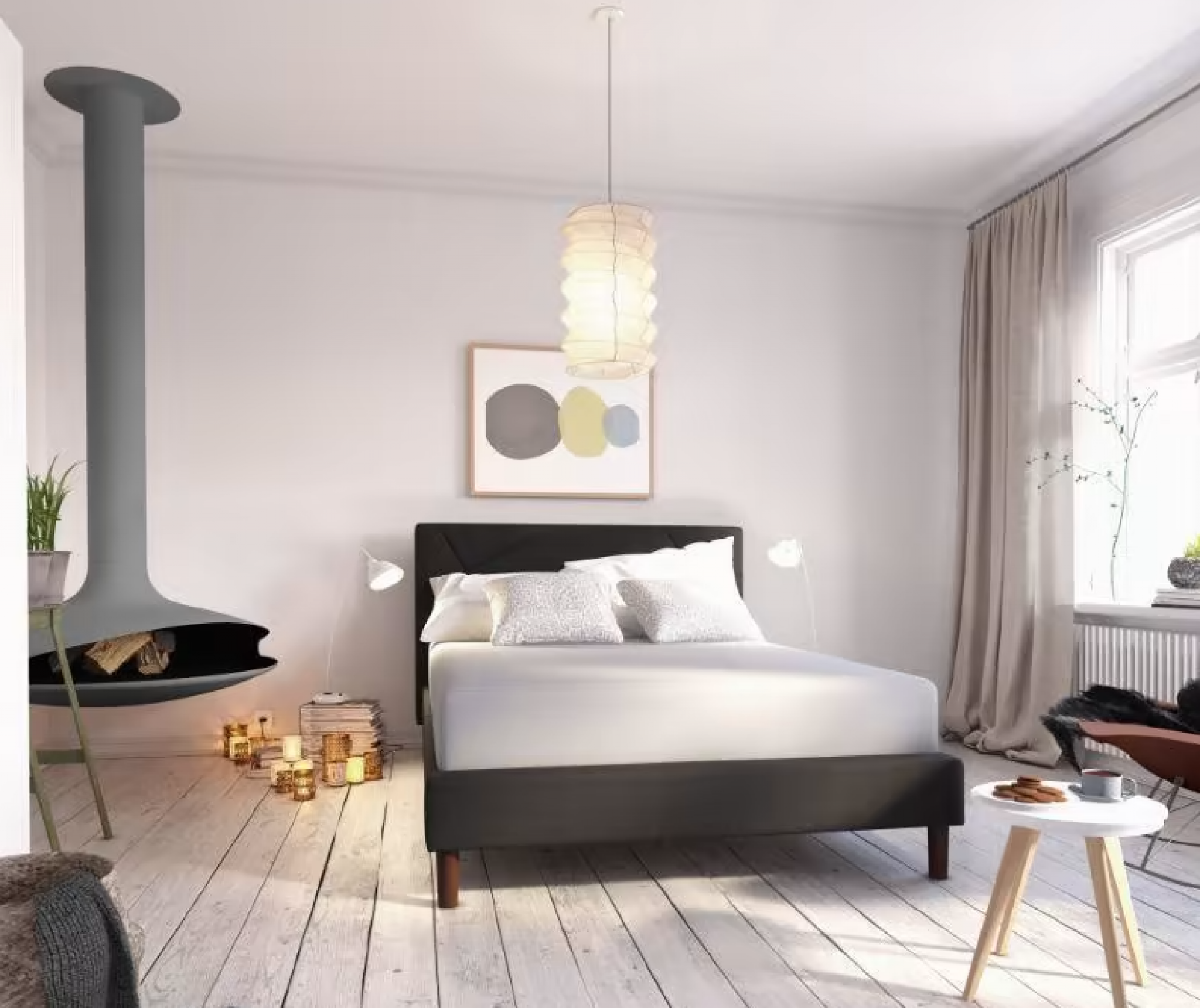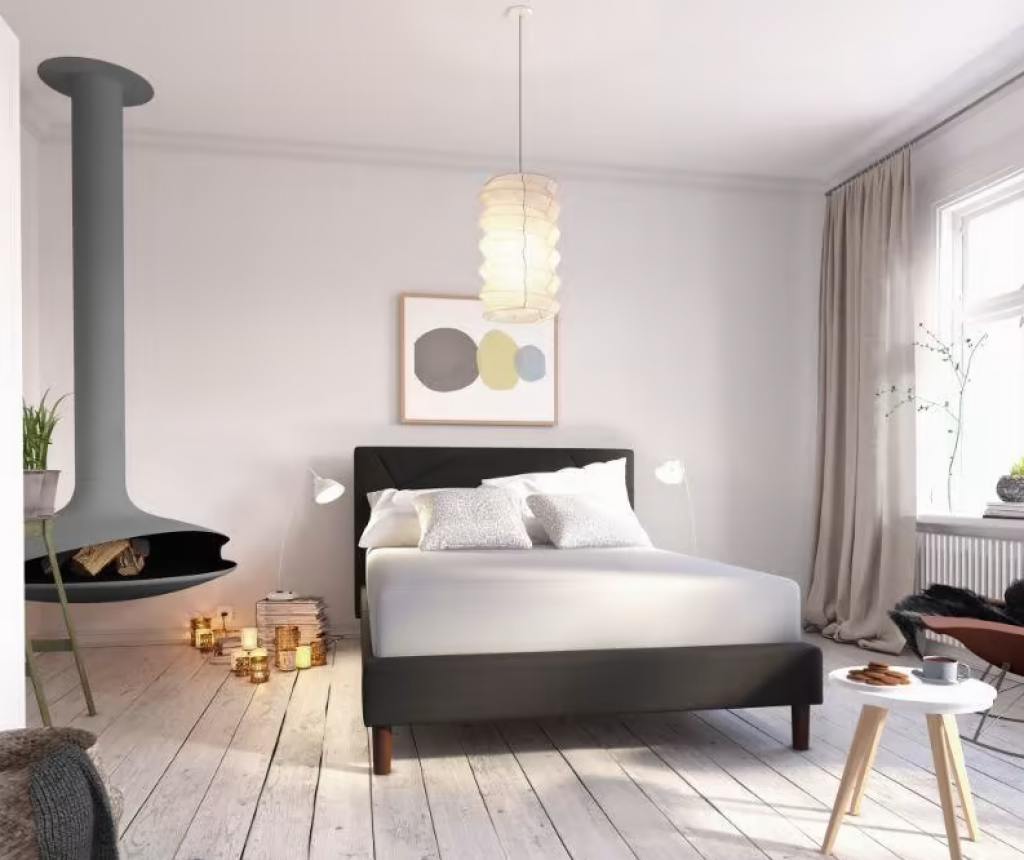 If you're looking for a fun way to sleep, the Zinus Green Tea Memory Foam Mattress is the mattress for you! This innovative mattress features three layers. The first layer is composed of high-density base foam, which absorbs and evenly distributes your body weight. The second layer is a comfort foam that prevents sinking.
The third one is a green tea and purified charcoal-infused layer that provides freshness and additional support. CertiPUR-US® certified this bed contains no ozone depleters, lead or heavy metals.
What I Like
CertiPUR-US® certified – no ozone depleters, lead, or heavy metals.
Natural, refreshing green tea extract – promote healthy sleep.
High-density polyfoam – to relieve pressure points for a nice night's sleep.
---
LUCID 10 Inch Memory Foam Firm Feel Mattress
Best Body Support
If you are looking for a mattress that feels firm but still cradles your body with support, this 10-inch LUCID Memory Foam is a perfect choice. It is ideal for side sleepers, back sleepers, or stomach sleepers who want to maintain their posture while sleeping on their back.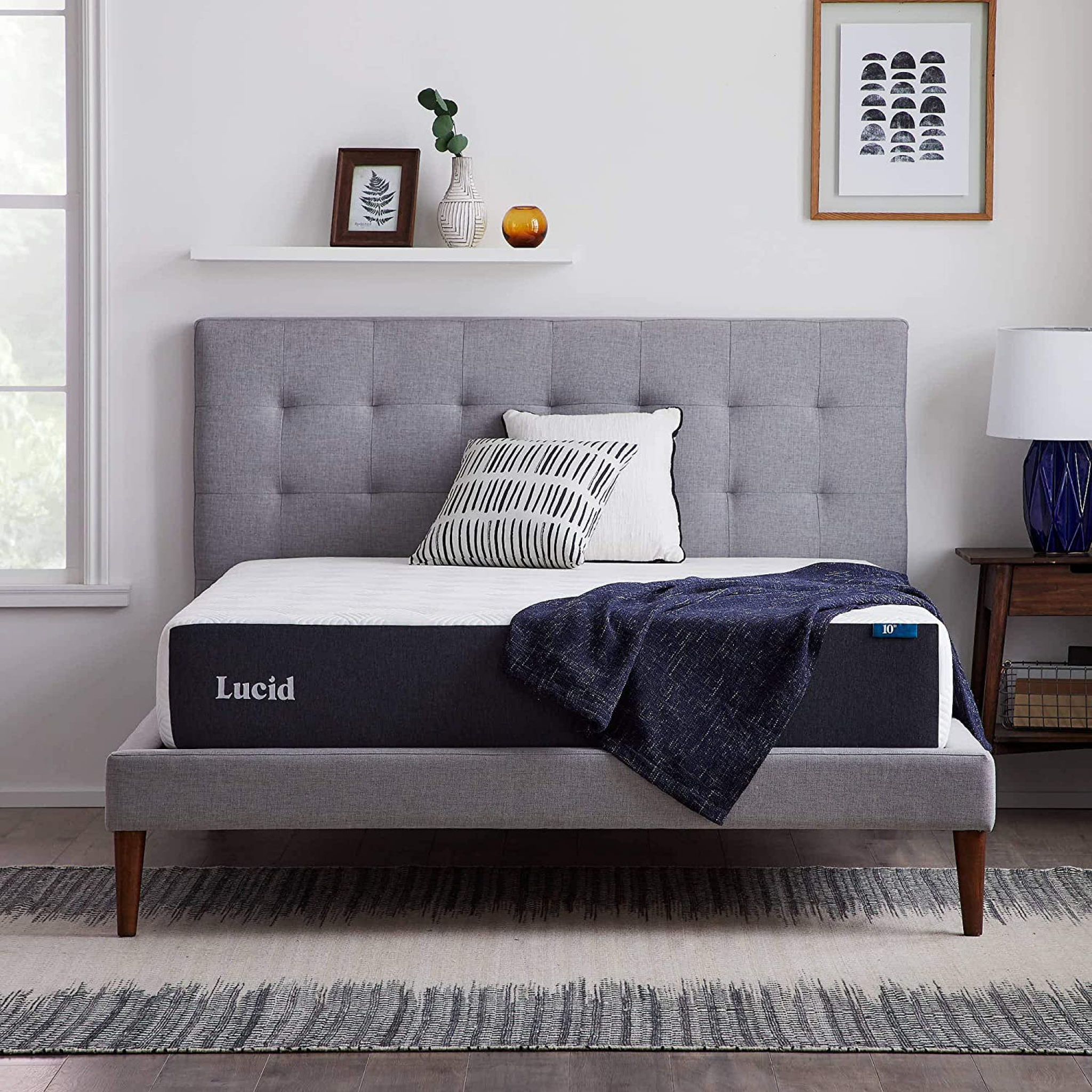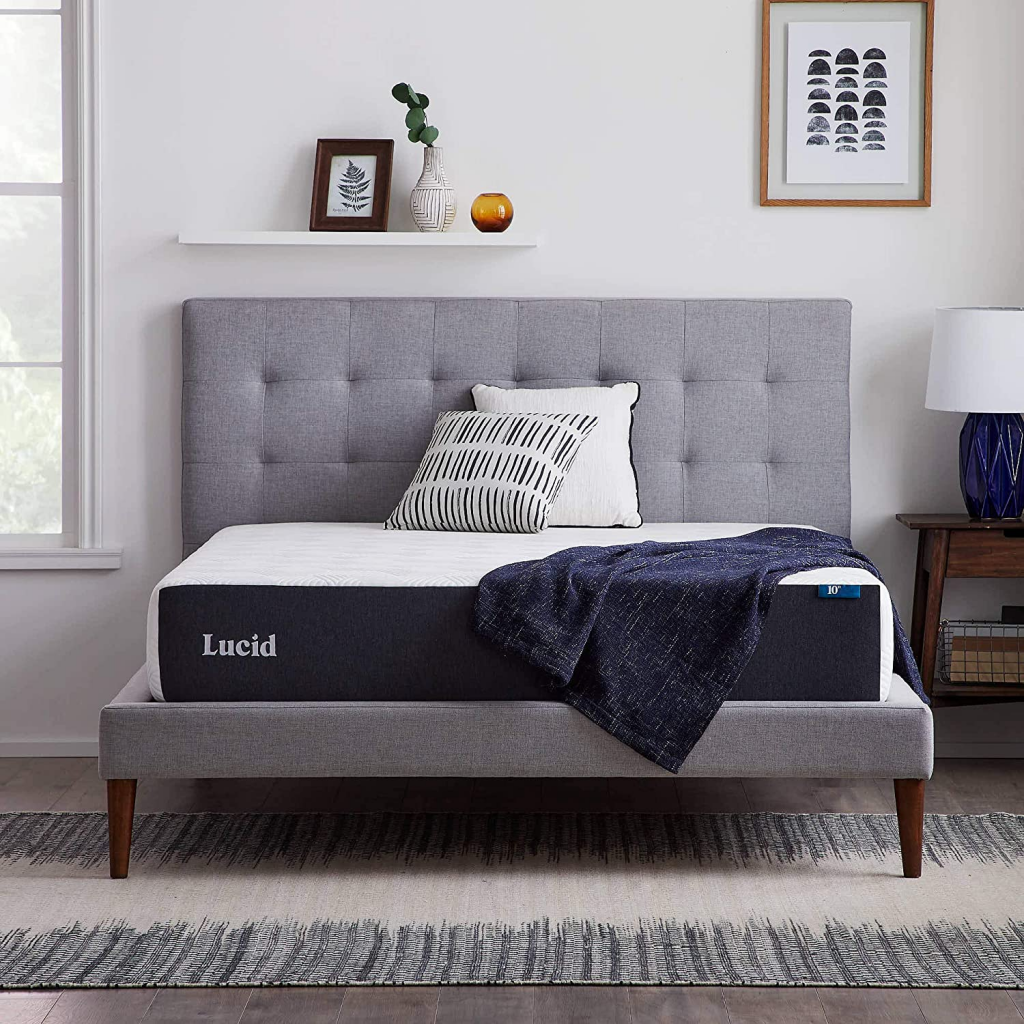 It also features a gel-infused memory foam that keeps the sleep surface cool throughout the night. This covers a ventilated memory foam that maintains an excellent airflow to keep you from getting too hot.


The LUCID mattress features a 10-inch feel ideal for side, back, and stomach sleepers who crave more support and less sink. The mattress is made with a thick 1 inch of transitional foam and 6.5 inches of dense bamboo charcoal-infused support foam that provides stability and support for sleepers to feel supported and well-rested the next morning. It also includes a 2.5-inch gel memory foam top layer that regulates temperature while conforming to your body to ease pressure points.
The thick foam top does not allow much movement between sleep partners as there is little bounce between the two sleepers.
What I Like
It is ideal for all sleeping positions and those who want to maintain their posture during sleeping.
It has a gel-infused memory foam that provides cooling effects during the whole night.
---
Novilla Serenity Hybrid Mattress
Best for Side Sleepers
Novilla Serenity Hybrid Mattress is a perfect solution for couples who share a bed and just can't seem to find the right mattress for both sleepers. This hybrid mattress offers the best of both worlds: great support with an innerspring coil system, along with a cooling gel infusion that takes away all the things that could disrupt your sleep. Novilla will ensure you have a perfect night's rest every night.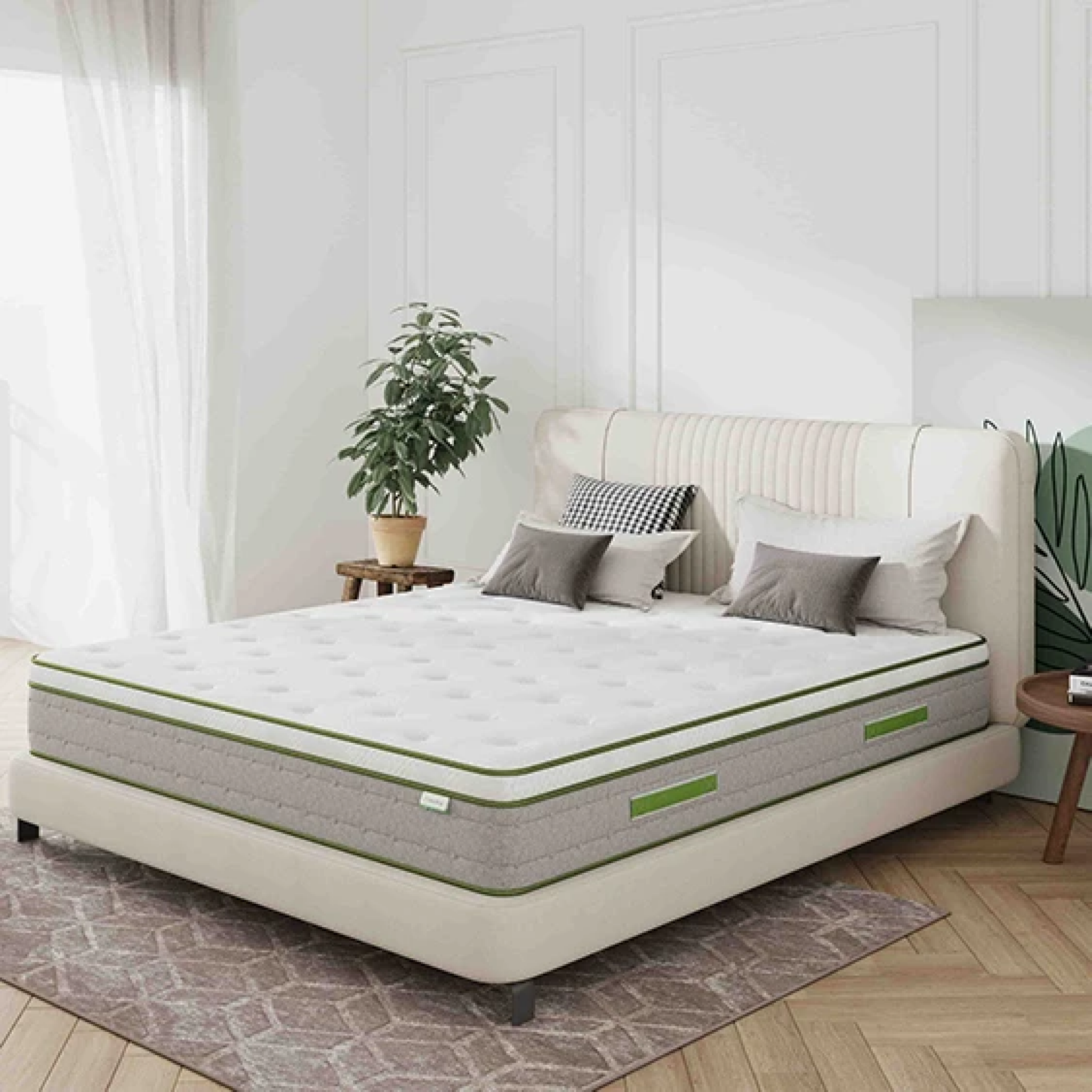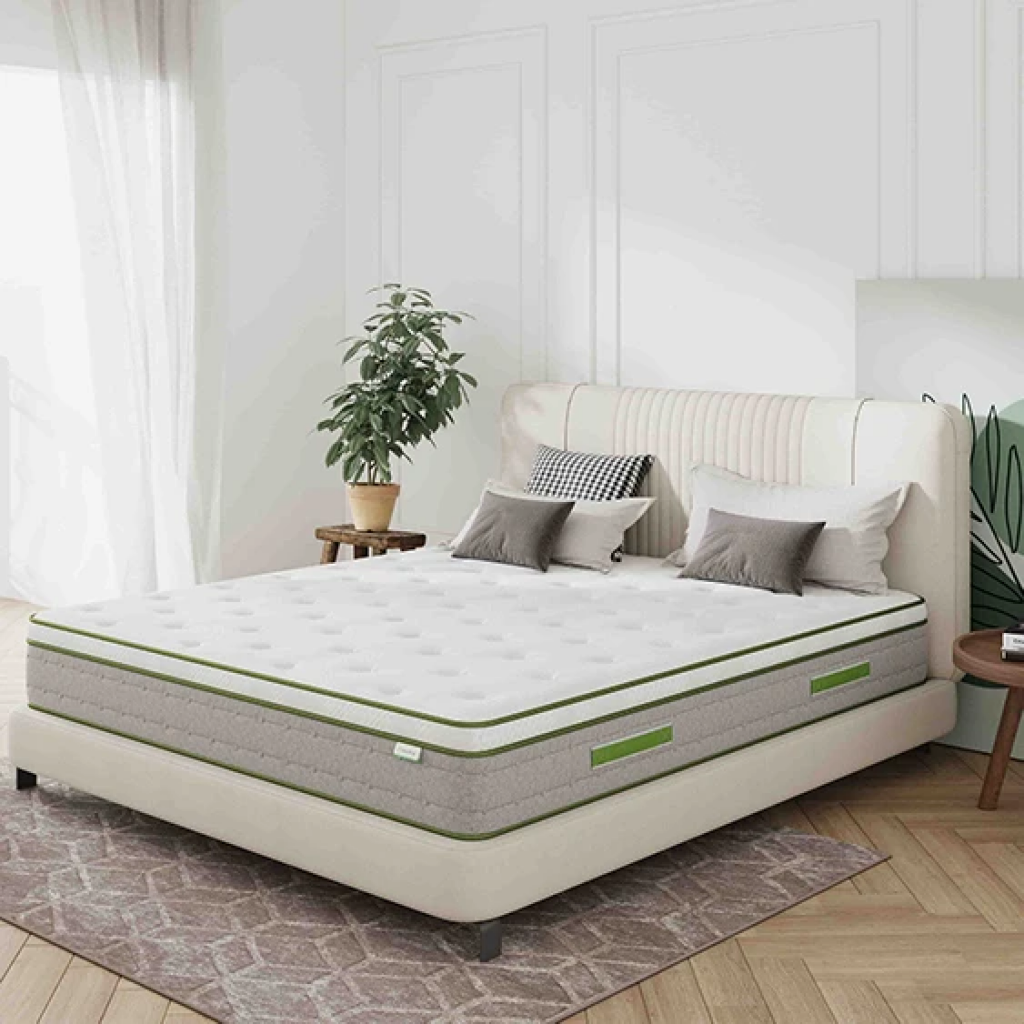 The best part about this hybrid is it's engineered for back health so everyone in the household can be happy and comfortable at night. The Novilla mattress is perfect for all sleepers, including stomach, back, and side sleepers.
The best part about Novilla is that it's made for everyone in the household. This hybrid mattress offers the best of both worlds: great support with an innerspring coil system along with a cooling gel infusion that takes away all the things that could disrupt your sleep.


Combining these two elements gives the sleeper full support, maximum comfort, and a blissful night's rest. It's like sleeping on a cloud because it feels like you're floating when you lay down. Novilla will ensure you have a perfect night's rest every night.
What I Like
Novilla Serenity Hybrid Mattress Designed for back health and maximum comfort.
This mattress has the right combination of great support and cooling gel. It's like sleeping on a cloud, and it feels like you're floating when you lay down!
Novilla will ensure you have a perfect night's rest every night.
---
Ssecretland Innerspring Mattress
Best Pressure Relieving
The Ssecretland Innerspring Mattress is available online, providing you with a mattress under $300 with premium quality. With individually wrapped coils, this product offers powerful support to each part of your body and gives you the best sleep experience possible.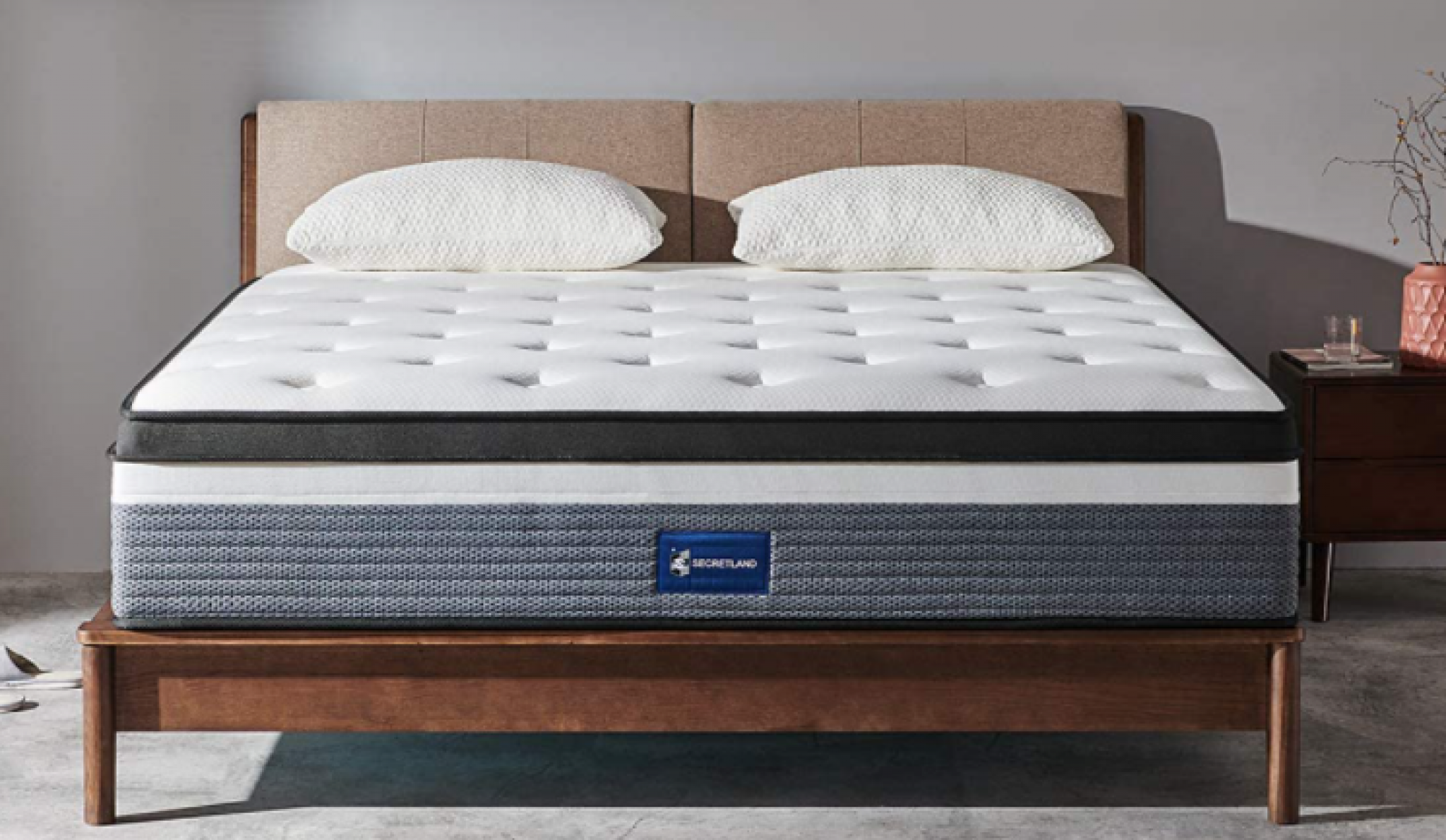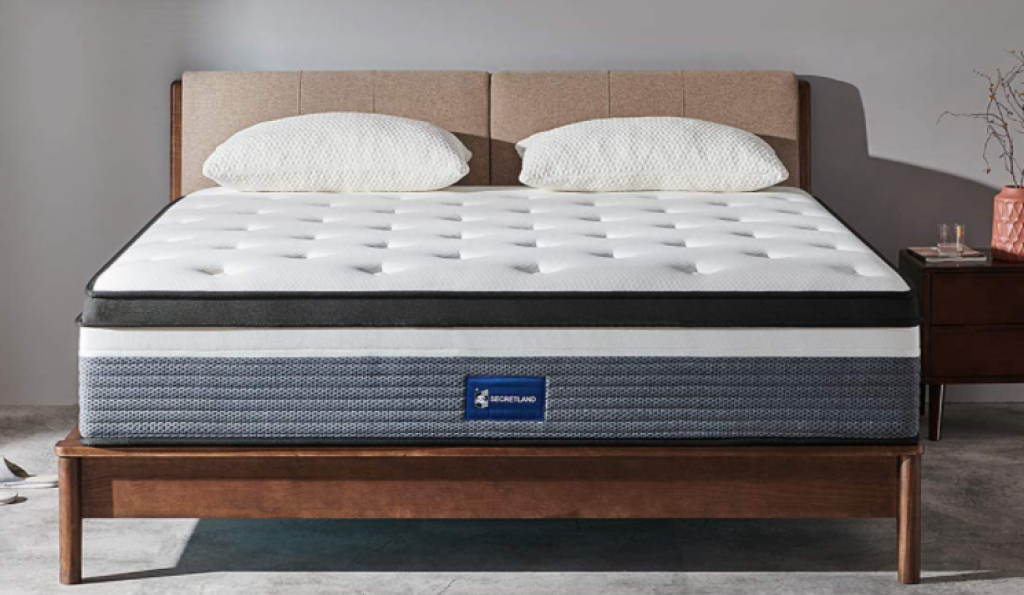 The reinforced foam maximizes edge support, and the 3D knitted dual-layer cover allows it to breathe freely for a comfortable night's rest every time. This mattress comes with a 10-year warranty and is also backed by a 100% money-back guarantee if you don't love it.
The Ssecretland Innerspring Mattress is an excellent mattress for you if you want to save money but still want a good quality mattress. It's more comfortable than most of the cheap foam mattresses that I've slept on in the past. This mattress has a comfortable feel, and unlike other cheap foam mattresses, it doesn't have a chemical odor. Honestly, I am not sure what else you can ask from a bed at this price point. Check out customer reviews for this product here.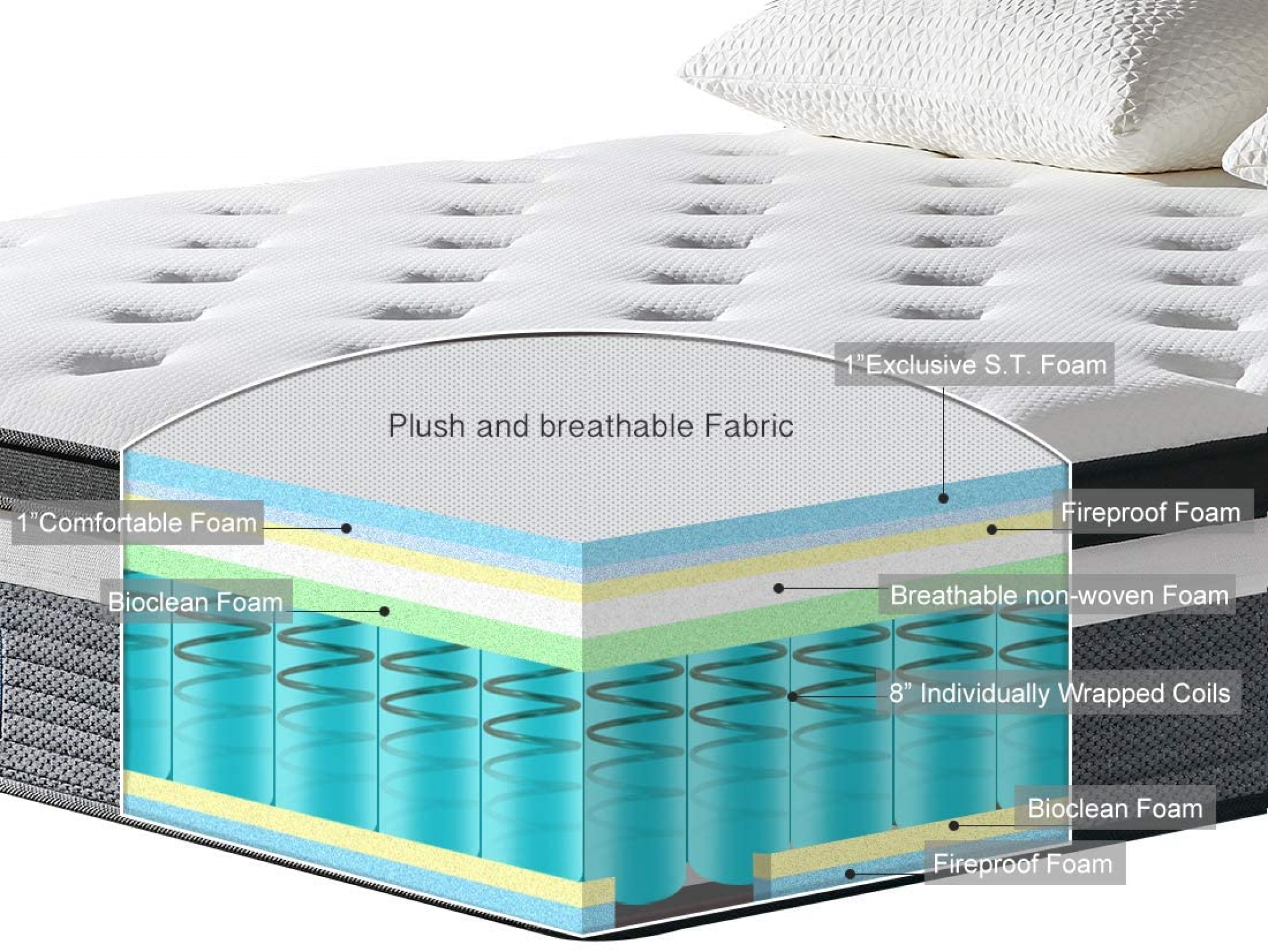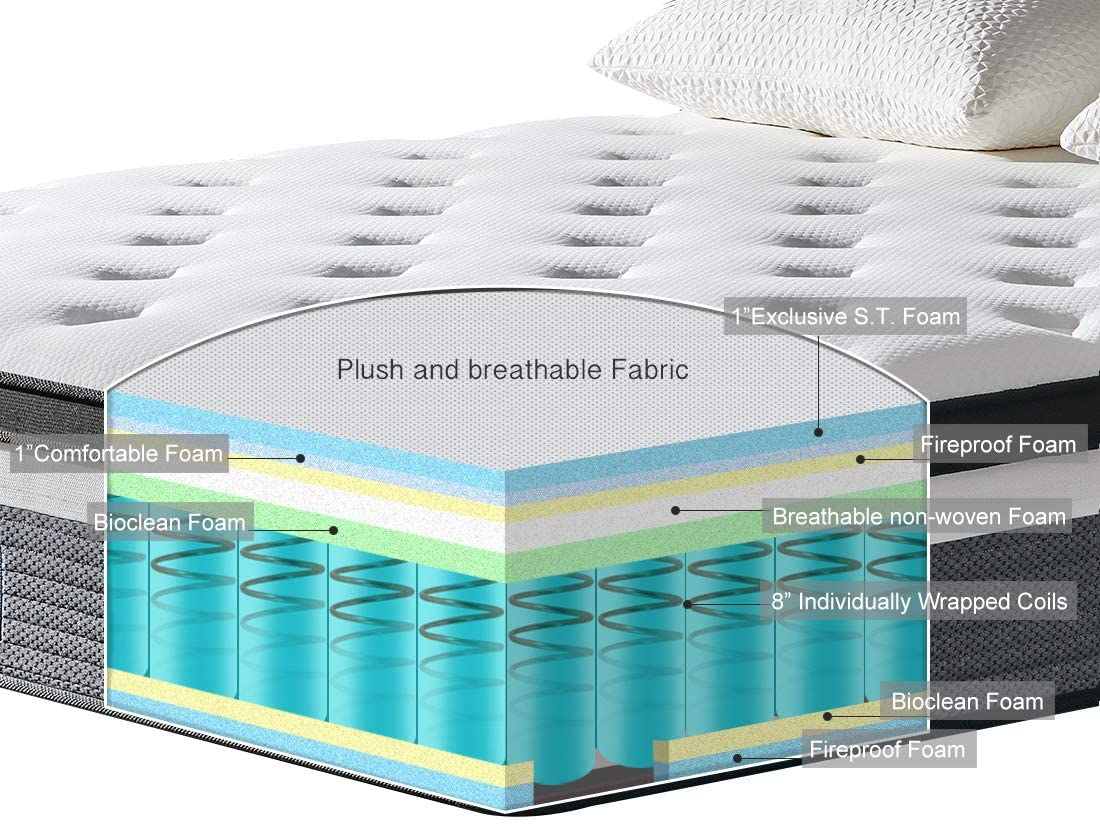 What I Like
The Ssecretland Innerspring Mattress is made with the highest quality materials.
You get a 10-year warranty for the mattress, and it is just not going to wear out fast and will give you long-lasting performance.
Another thing I love about this bed is that it comes with a 100% money-back guarantee. If you don't love it, just send it back for a full refund.
---
Linenspa 8 Inch Memory Foam Mattress
Best Value
Linenspa is a mattress company that specializes in foam mattresses at affordable prices. Their stuff is pretty popular on Amazon because of the low price. This article will highlight their newest Linenspa 8 Inch Memory Foam Mattress, which combines memory foam with traditional innerspring support and hypoallergenic materials to provide maximum comfort and support for any sleep environment.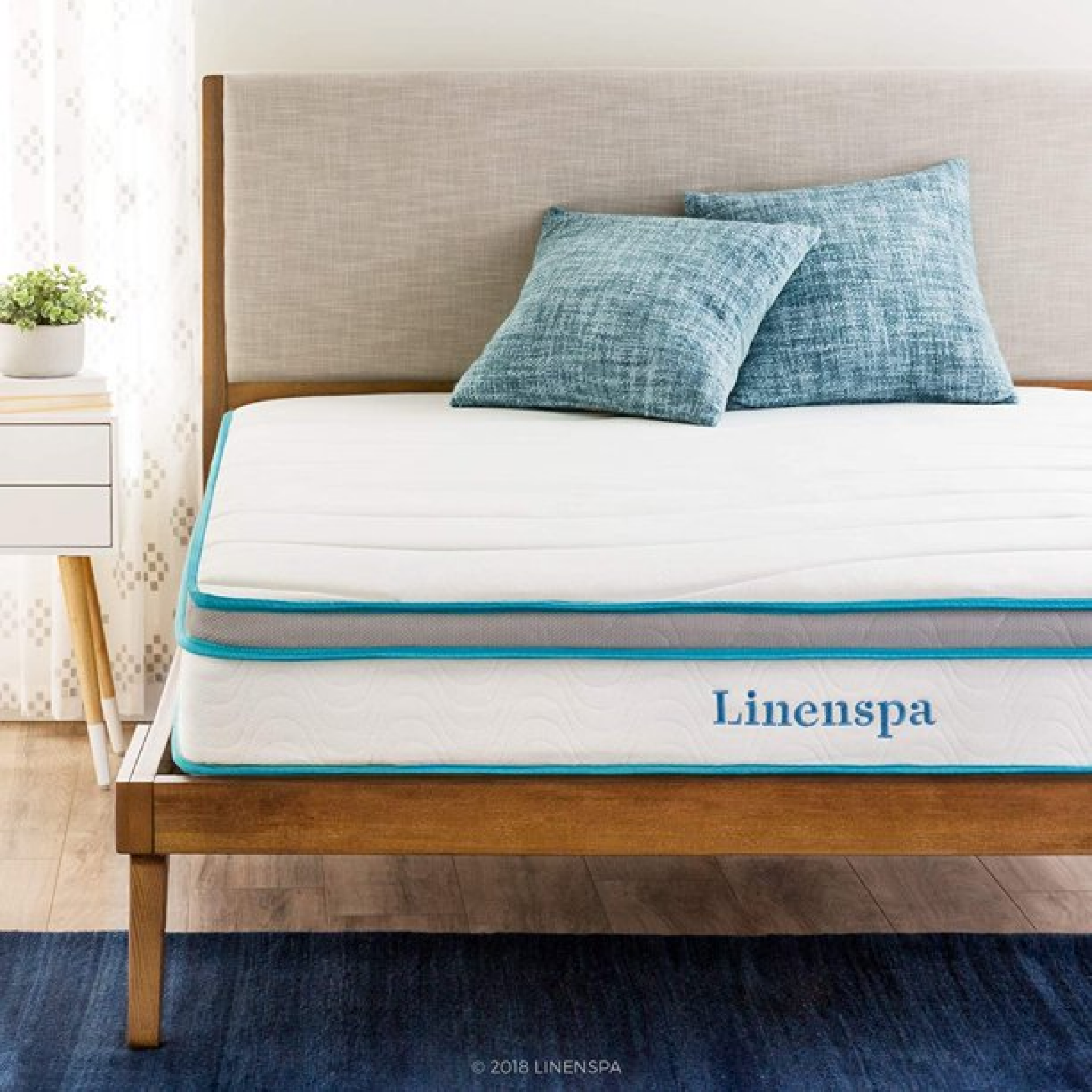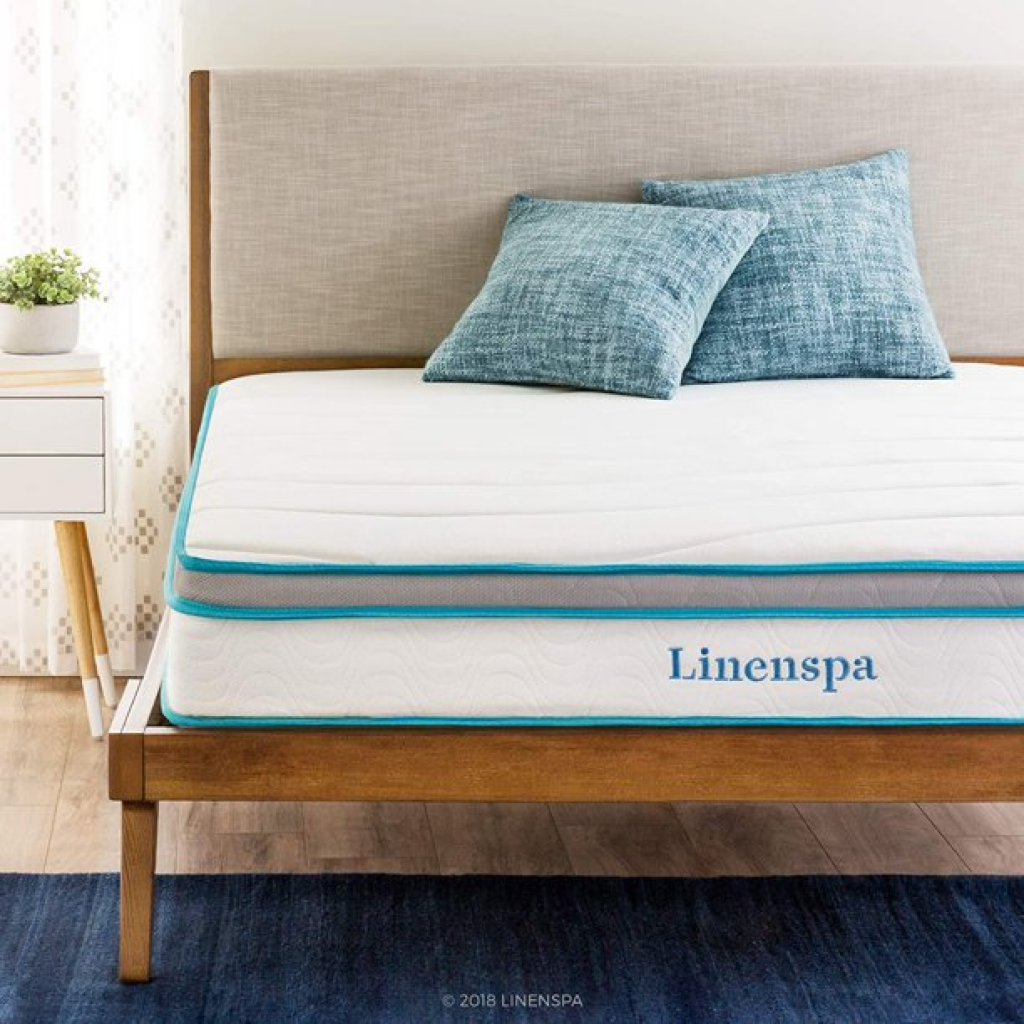 The hybrid build allows for a medium-firm feel and helps align your spine with ease — making this pillowtop bed ideal for guests or children! The memory foam also relieves pressure points, giving you a comfortable night's rest every time! Linenspa has stood behind its product with an industry-leading 10-year limited warranty.
What I Like
The unique hybrid build of the 8″ Linenspa 8 Inch Memory Foam Mattress is designed to provide optimal comfort by aligning your spine while minimizing pressure points, making this bed ideal for children or guests.
The memory foam is designed to relieve pressure points by conforming to your body's unique shape, providing a relaxing night's sleep for even the pickiest of sleepers.
The Linenspa 8 Inch Memory Foam Mattress is made from premium foam, which is gel-infused to provide a natural sleep-inducing effect.
The 10-year limited warranty means that you have years of assurance that the Linenspa mattress will be fixed or replaced if any problems arise.
---
Buyer's Guide
Before we get into our list, it's essential to know what makes a mattress get such a low price tag. Most beds under $300 are primarily made of foam encased in fabric with no added extras such as cooling gel or plush pillow tops.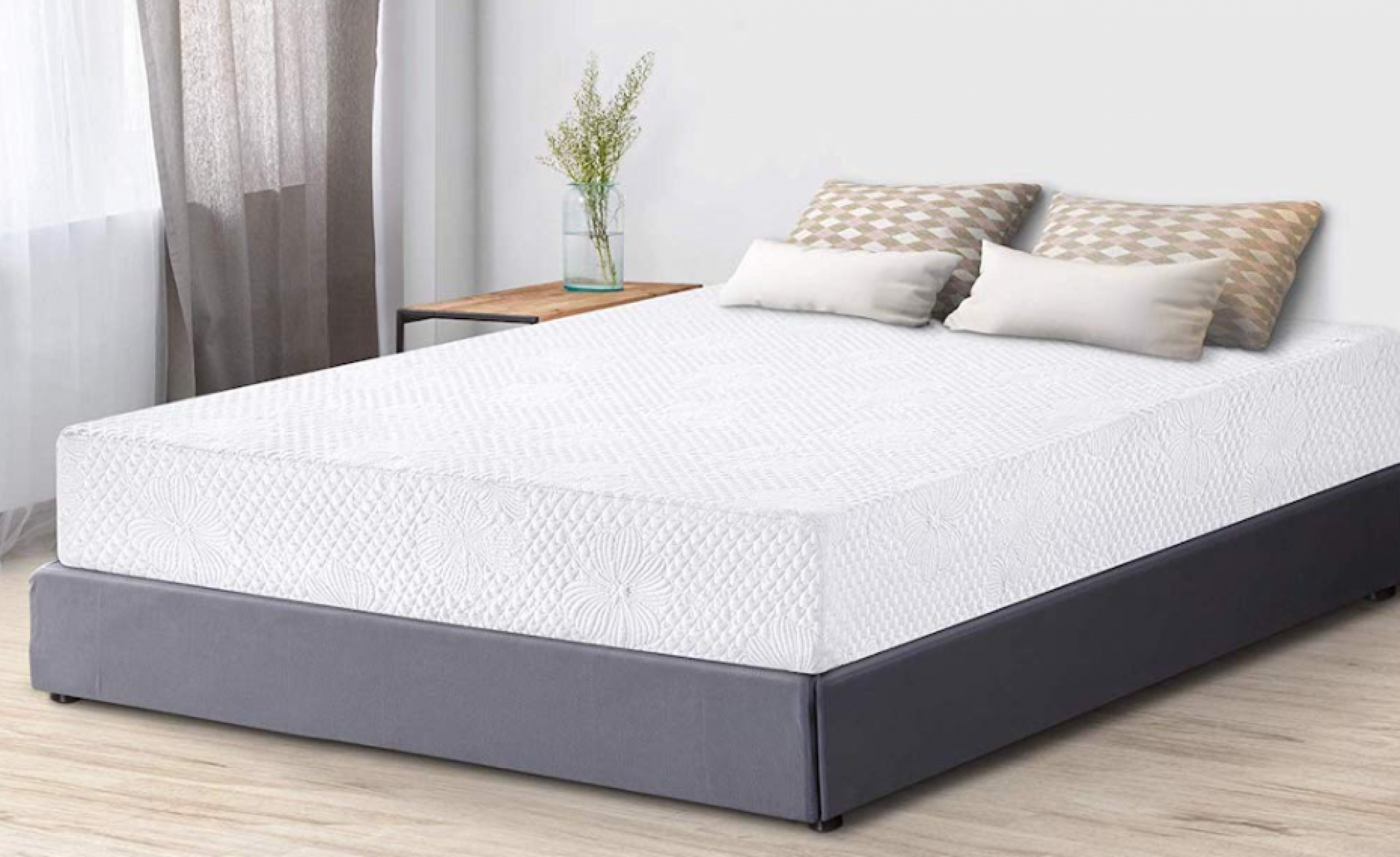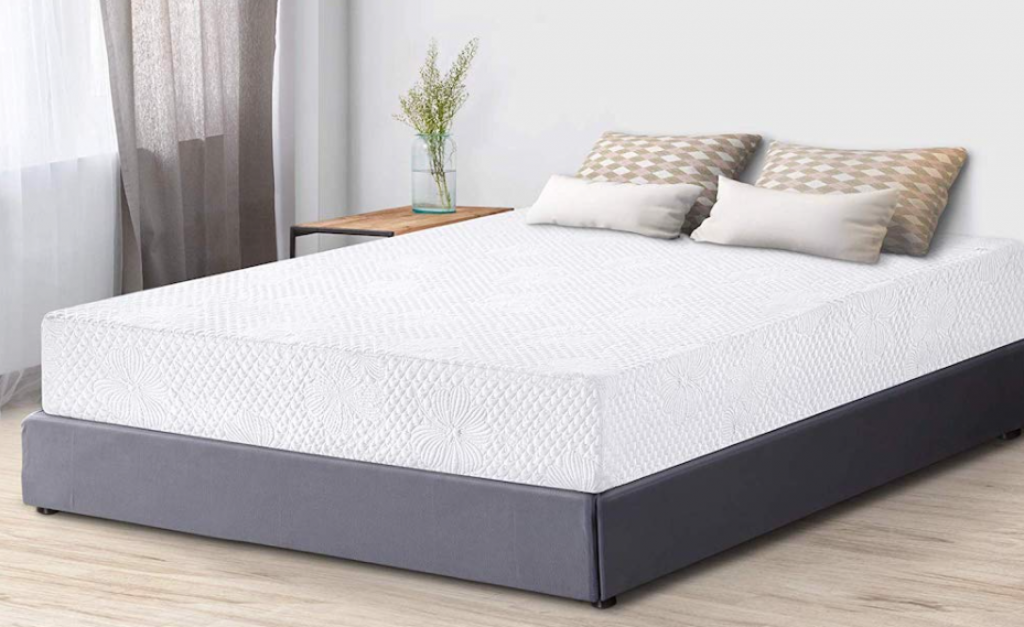 They also don't usually come with warranties like their more expensive counterparts, and some people might find they need to add more padding to increase the comfort level further or if they want some extra support. Reading this guide, you'll learn more about affordable mattresses, what to pay attention to, and how to choose the best mattress under $300 for sounding all-night sleep.
---
What Is The Mattress Under $300?
Mattress under $300 is a perfect option for those just getting into the market and needing a simple, durable mattress. It's also a good choice if you have a limited budget and don't want to spend too much on a mattress. These mattresses are not as affordable as they once were, but they still represent the best value currently available in the marketplace.
---
Why Should You Get A Mattress Under $300?
If your budget is tight, but you still want to get the most out of your money, then a mattress under $300 can be the perfect choice for you. Cheaper mattresses tend to be of simple and affordable but still reliable brands. They're also made of durable materials that can handle heavy people and hard use for a long time – it's impressive even if you consider the price tag.
---
What Type Of Mattress Can You Get Under $300?
There are many types to choose from, so it's important to know what makes the most sense for you and your needs before coming to a final decision. If you're looking for something to supplement your bedding, then you should consider one that provides cooling and soothing effects as well as adequate support and comfort.


Memory Foam
Memory foam is more expensive, but it's one of the best mattress types for more serious sleepers. It's also more durable than other types. Memory foam offers firm support with pressure relief and contouring to the nearest body shape. Some memory foams have a temperature regulation ability so that you can stay cool during hot summers nights and warm during cold winter nights.
Latex
Latex mattresses are very durable and elastic, but they're also the most expensive type. Their bouncy nature makes them great for sleepers who want something on the firmer side.
They tend to be more durable than memory foam, which means they last longer, but they don't provide pressure relief or cooling benefits. Latex has natural anti-microbial properties that can help prevent dust mites and bacteria from nesting in the mattress.
Innerspring
Innerspring is another popular choice when it comes to cheap mattresses. They're a more affordable orthopedic mattress that can support heavier weights and provide adequate support for most adults. Innerspring mattresses are also less expensive than memory foam. They're not as durable as latex, but they're still good enough for regular use every day.
Hybrid
A hybrid mattress combines two or more mattress types, such as memory foam and innerspring, to achieve both benefits while minimizing the drawbacks. For example, hybrids often offer balanced support with firmness and pressure relief on the other side. Mattresses made from foam encased in the fabric are another popular type nowadays, especially if you want something cheap but comfortable to sleep on every night.
---
Benefits Of Using Mattress Under $300
If you're looking for a mattress under $300, you need to know the benefits of getting one. Here are some of the main benefits that come with buying something this cheap:
Comfort
Many mattresses under $300 provide excellent comfort levels for adults of all shapes and sizes. The material used in these mattresses is usually durable but comfortable enough to provide a restful sleeping experience.
You can choose from different types of mattresses based on your personal preference and needs. There are memory foam, latex, innerspring, and hybrid mattresses to choose from, depending on what you need most.
Lifespan
Just because a mattress is cheap doesn't mean it isn't durable enough, and in most cases, inexpensive beds are much more durable than more expensive ones. For example, the average life expectancy for a decent memory foam mattress is ten years, while Innerspring mattresses can last 20 years or more.
Latex doesn't have a standard lifespan since it's made from a natural material, but most brands claim they last for between 8 and 10 years. Cheap memory foam mattresses will not sag much sooner than their more expensive counterparts with proper use and maintenance.
Warranty
Some of the manufacturers do offer a limited warranty of up to 10 years. This way, you can rest assured knowing that your mattress is protected if anything happens to it while you're using it.
---
Things To Consider When Buying A Mattress Under $300?
There are quite a few things you need to take into consideration before buying a new cheap mattress, including:
Sleeping Position
Your sleeping position has a significant impact on what type of mattress you should buy. Back sleepers need something firm but comfortable. Side sleepers tend to need more pressure relief than back sleepers, so they should pick something with a more plush feel and contouring abilities. Stomach sleepers don't tend to need the most comfortable so they can go for something firmer.
Weight
Weight is also an essential factor to consider if you're looking for a cheap mattress because it can mean the difference between durability and longevity. People who weigh up to 250 pounds will have no problem using anything without issues, but other heavier people might end up damaging the mattress if they use it every day for years on end.
Firmness
It's also essential to take into account how firm or soft you want your new mattress. If you're a stomach sleeper, then you'll probably want something softer than back sleepers would. On the other hand, if you're looking for something firmer, then an innerspring or latex mattress will provide the proper support level.
Materials
Quality is also important no matter how much you spend on your mattress. Cheap materials can cause allergies and other sleep-related issues, so if you have sensitive skin or you're prone to allergies, then it's recommended that you read the manufacturer's materials to determine whether the mattress will be comfortable for your needs.
Durability
It's important to check the durability of your mattress before making a final decision. Make sure it can support your weight correctly if you weigh more than 250 pounds. You should also check whether it has proper stitching, which doesn't come apart quickly after repeated use. Check lengths of warranty as well, so you know what they cover before anything bad happens to the mattress while you're using it.
---
The Bottom Line
A mattress under $300 is a good choice for those on a budget but still want something comfortable to sleep on every night. You'll be able to find what you're looking for if you take the proper time to check out different cheap mattress options, including latex, memory foam, innerspring, hybrids, and more.
It's important that you check out the materials used in your new cheap mattress no matter how much it costs so you can be sure of its quality and durability. If you're not sure how well it will hold up during the long haul, then choose something more expensive with better materials.
---
FAQ
What Is The Best Mattress That's Affordable?
Most consumers have been drawn to Casper mattresses because they're pretty famous for being comfortable and affordable. Their prices range from $199.
Does Cheap Mattress Worth It?
Cheap mattresses are made of inexpensive materials, so they may not be as durable or comfortable. Cheap mattresses are not put through the same rigorous testing as higher-quality mattresses. Some cheap mattresses may contain chemicals that can cause health problems like allergies, asthma, and skin irritations. That is why before purchasing a cheap mattress, you should learn guides and customer reviews.
Does Memory Foam Mattress Under $300 Good?
Yes, the memory foam mattresses under $300 are good. However, they are not as good as those in a higher price range, which cost over $1000. The mattresses in the low price range do not have additional features, but they are still comfortable and long-lasting.