A top pillow mattress is covered with a layer of pillow-like padding. Adding a cushion to a mattress can significantly increase the comfort level of that mattress. The pillow top reduces pressure on the body by dissipating the body's weight over a larger area. The best pillow top mattress is composed of several layers of foam.
The top layer is soft, quilted cotton or silk fabric. The bottom layer is a firmer foam that provides support for the pillow top. The cushion top provides extra comfort and more durability for the mattress.
---
Top 5 Best Pillow Top Mattresses
#1
Helix Midnight Luxe Mattress
Get up to $200 off
Breathable Premium Pillow Top designed to increase airflow and to keep you cool.

It is a mattress that helps cradle your body, align your spine, and relieve pressure on your hips and shoulders.

Great for couples with different feel preferences.
Trial period: 100 nights

Warranty: 15 year limited warranty

Shipping:
Free US Shipping

Firmness:
4-7/10

Price range: $$$$$

Type: Hybrid
---
The pillow top makes the mattress more comfortable and reduces body pressure. A pillow top mattress tends to have more body impressions than a regular mattress. A pillow-top mattress cushions the sleeper from firmness, thus reducing pressure points in the body.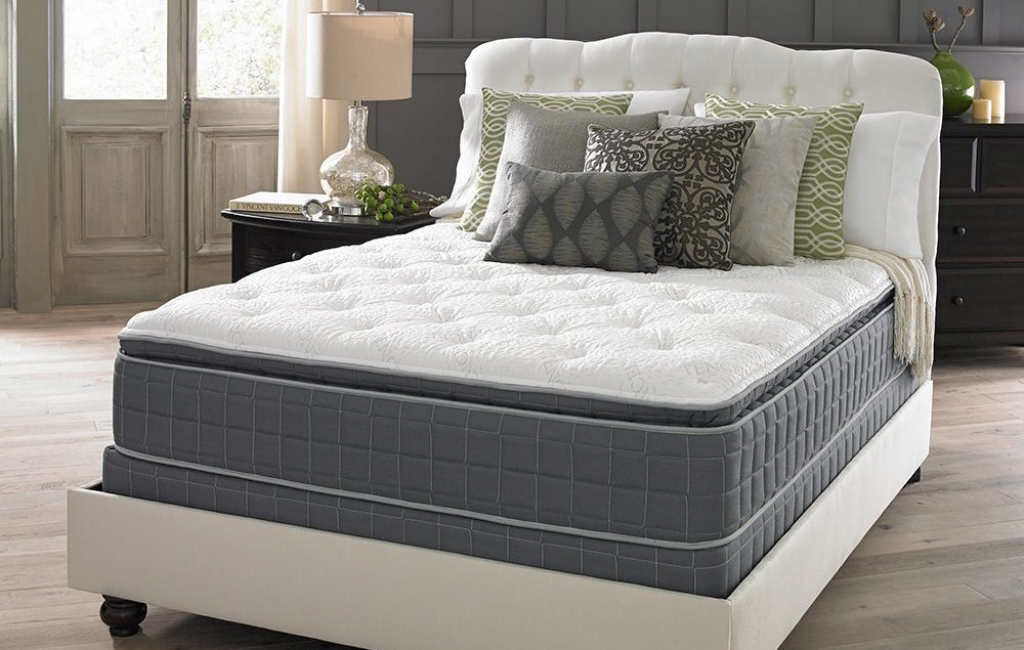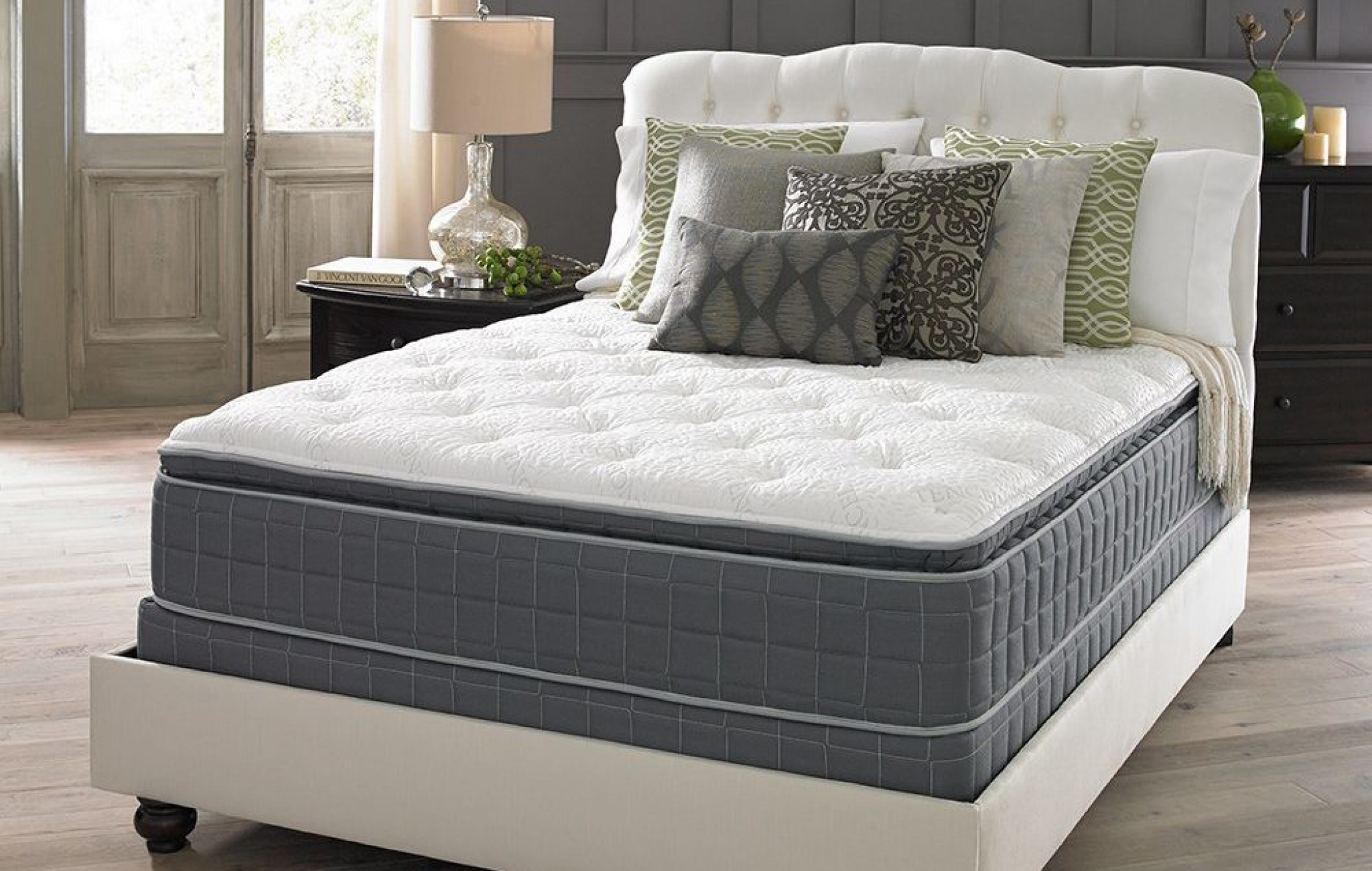 Here's the buyer's guide where we reviewed the best pillow top mattresses for different sleepers.
---
Best Pillow Top Mattresses Reviews
Helix Midnight Luxe
Best Overall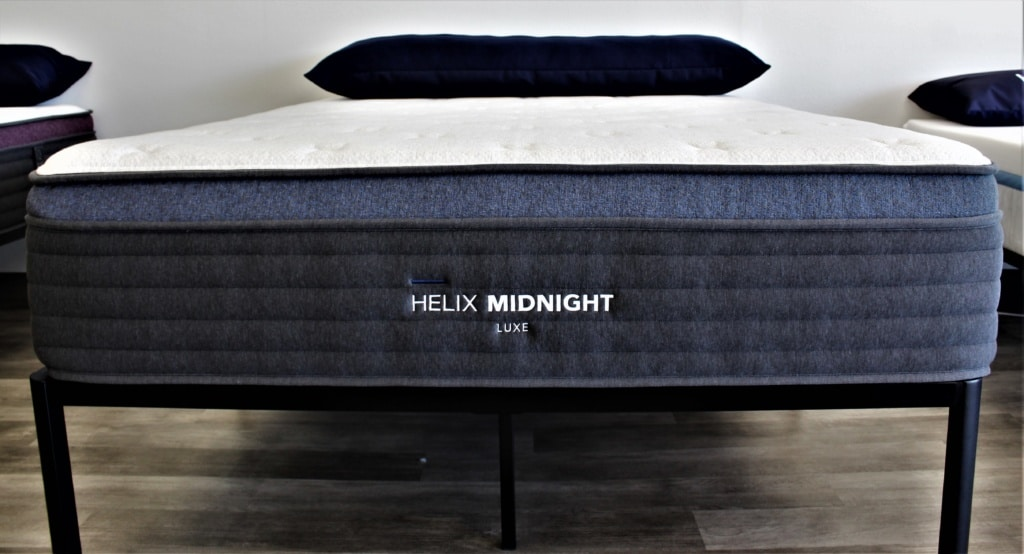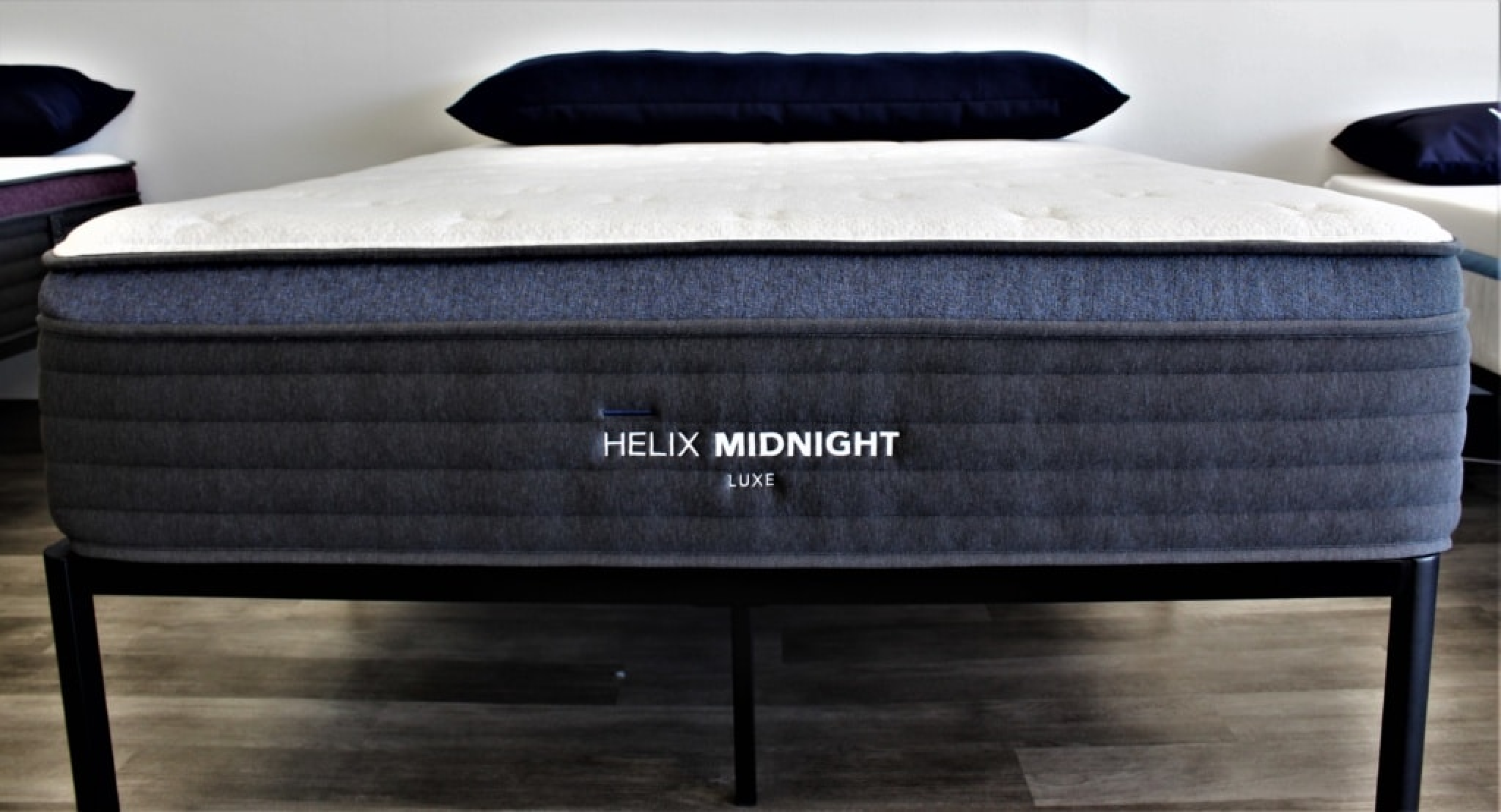 For those who use a mattress that is either too firm or too soft, the Helix Midnight Luxe could be your best option. This is because it has been designed to offer maximum comfort to any sleeping position. For instance, it can help alleviate pressure points for side sleepers and those who are generally restless and tend to toss and turn during sleep.


The Helix Midnight Luxe mattress provides a luxuriously soft top layer with an airy Tencel fabric. Unlike many other mattress covers, the Helix cover allows you to breathe, and you won't be waking up in a sweat. It is a great feeling to have a mattress that allows you to have a cool and comfortable sleep all night long.
What I Like:
The mattress is made by an American company that uses American fabrics.
The Helix Midnight Luxe is a mattress that ships in a box, and when removed, expands in a few minutes.
The manufacturer provides a 100-night trial period.
---
Saatva Classic Mattress
Best Affordable Luxury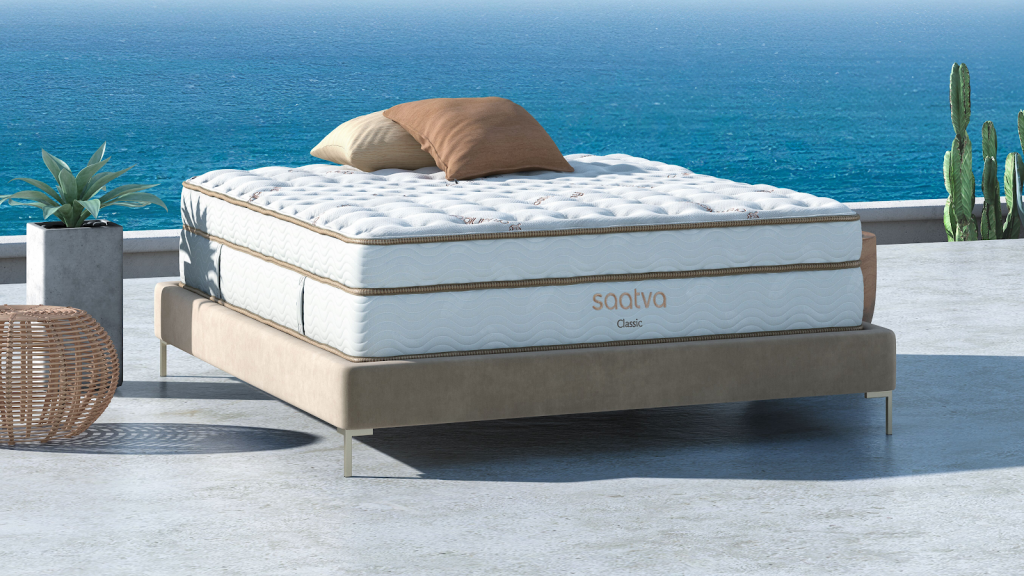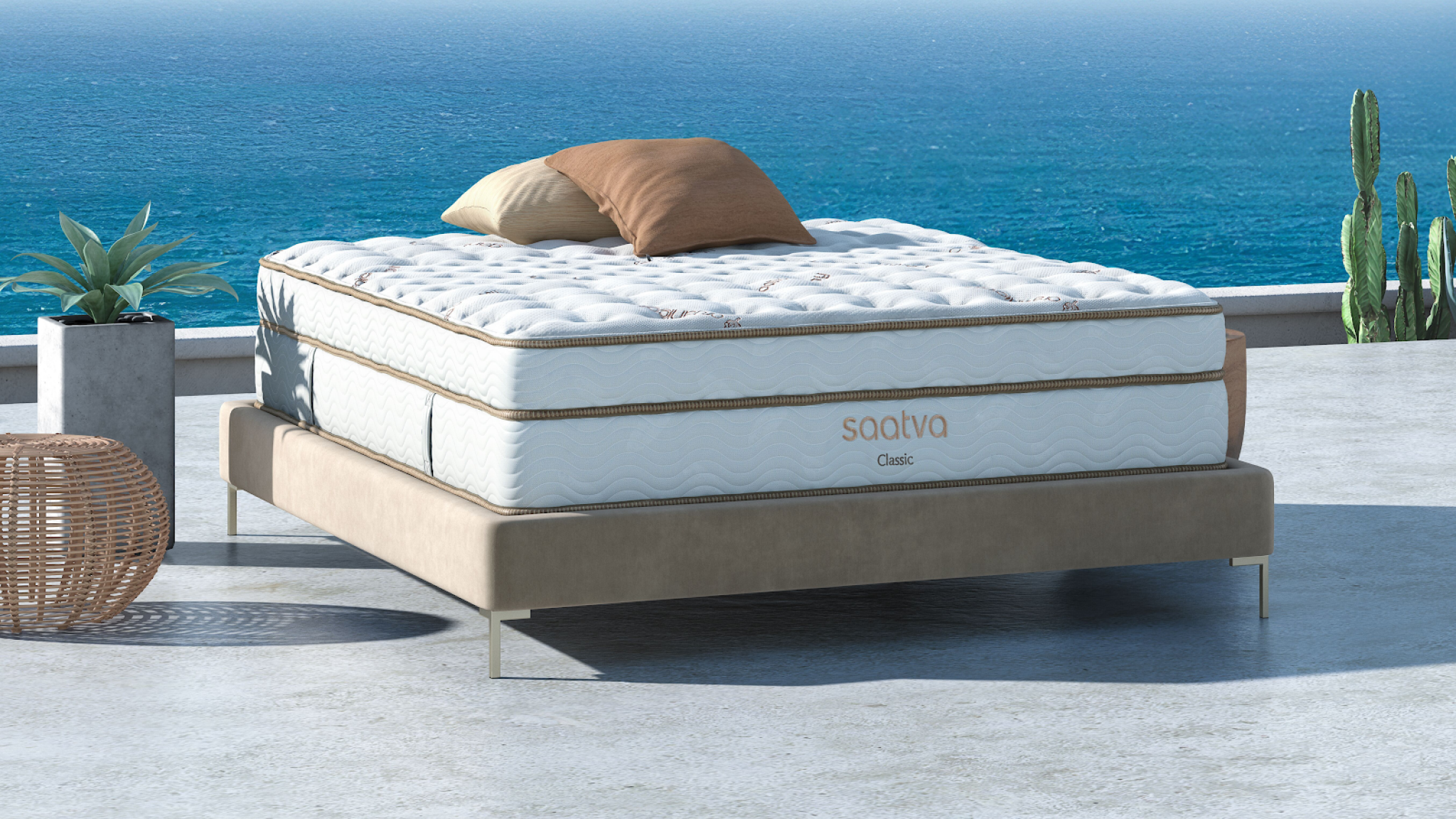 The Saatva Classic mattress is a perfect choice if you want to rest assured your mattress will provide the optimal spine support you need to wake up feeling refreshed and ready to take on the day. With its patent spinal zone technology, this mattress will keep you in healthy alignment to reduce pressure on your lower back while you sleep. And with five layers, including a 3″ Euro pillow top to cushion your body, you can be sure you'll have a comfortable, relaxing sleep every night.


This is a hybrid foam mattress, meaning that it starts with a coil system and adds memory foam to the top and bottom. The coils are individually wrapped in foam, which protects you from pressure points and helps you contour to the coils. The coils also help you to keep cool, while the memory foam keeps you warm.
The Saatva Classic is a spring mattress that comes with a 180-night home trial. The mattress is CertiPUR-US® certified and comes with a 15-year warranty.
What I Like:
The mattress offers the support you need through its individually pocketed coils and patented spinal zone technology.
The Euro pillow top is soft and conforming, allowing you to enjoy pressure relief and support where you need it most.
The Saatva Classic mattress has a durable base support system, so you won't have to worry about sagging.
---
DreamCloud Luxury Hybrid Mattress
Best Gel Memory Foam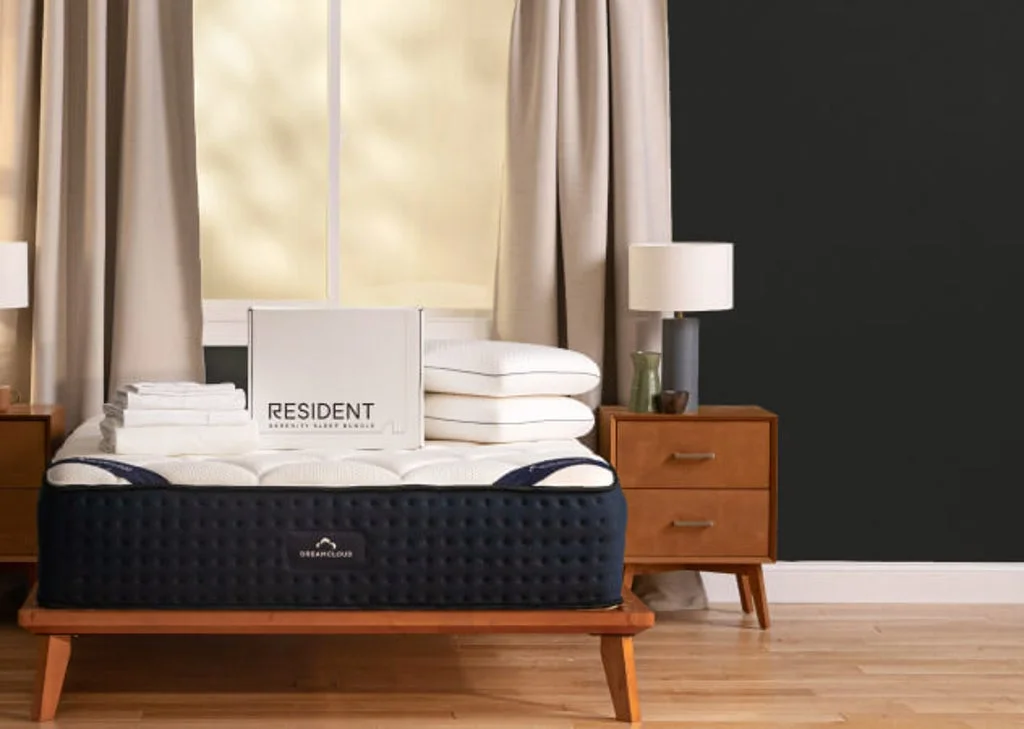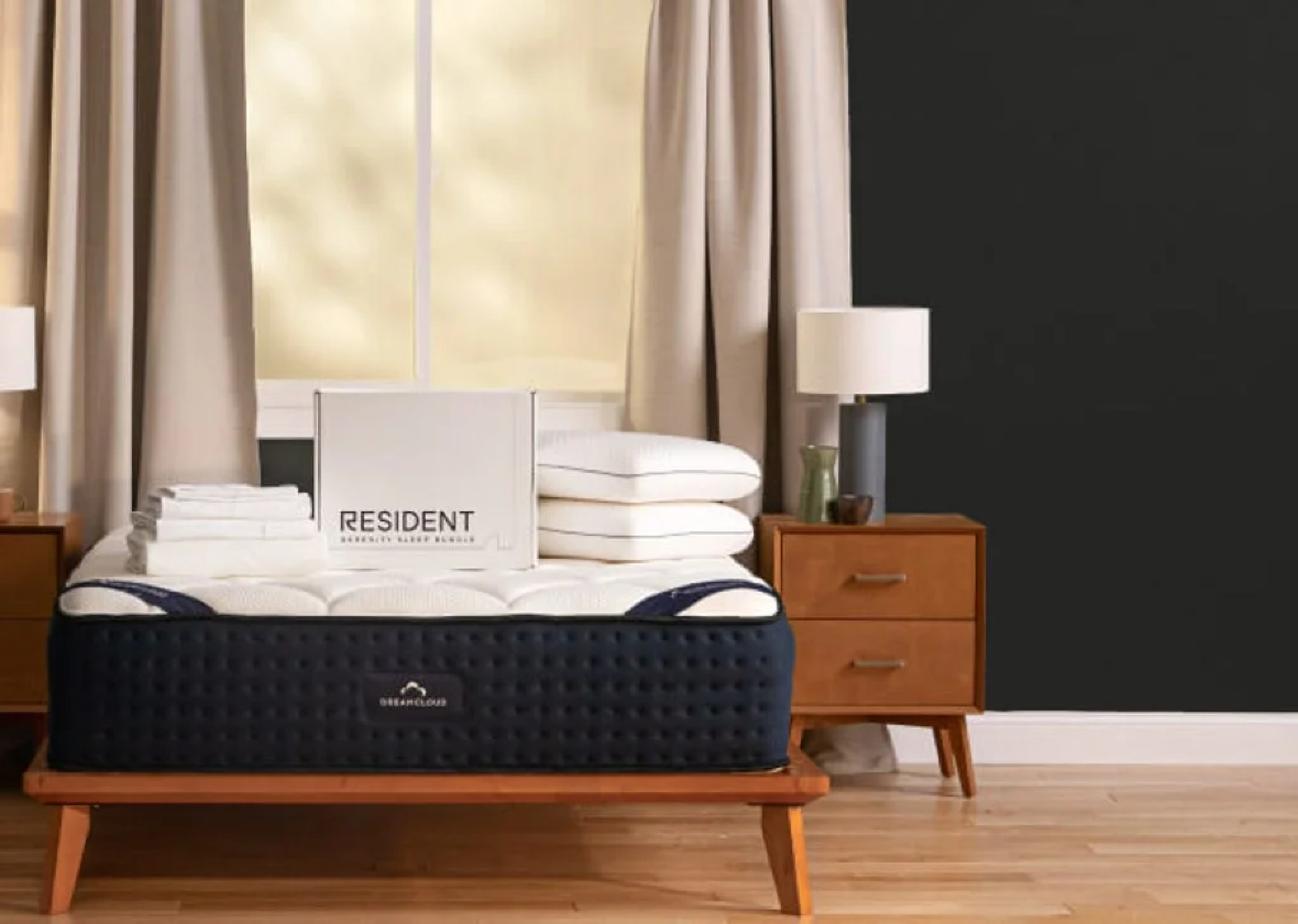 The DreamCloud mattress is a luxury hybrid that is a good replacement for your old mattress, and if you're looking for a mattress that can be considered luxurious, this one is definitely a good option. The mattress is fairly supportive, with a special focus on comfort and pressure relief.
DreamCloud is not an ordinary mattress. It's a hybrid mattress that combines the best of both the innerspring and memory foam mattress worlds and offers a level of luxury and comfort that's hard to beat.


The top layer is the cashmere blend, which is designed to wick away moisture. So, if the sleeper tends to sweat, the mattress will cool the sleeper down during sleep. The second layer is a pressure-activated high-density gel memory foam designed to conform to the sleeper's shape. The third layer is a pressure-relieving support foam, which is intended to provide support to the sleeper. The fourth layer is a heavy-duty gauge edge shield, which is designed to adapt to your body. The fifth layer is a basic one, which holds the form.
What I Like:
The competitive price, which is lower than some other companies.
The mattress's top layer is made with a plush cashmere blend cover that gives it a luxurious feel.
Suits for those who sleep in different positions.
365-night trial available.
A lifetime guarantee is also provided.
---
WinkBeds Luxury Hybrid Mattress
Best Mattress for Heavy People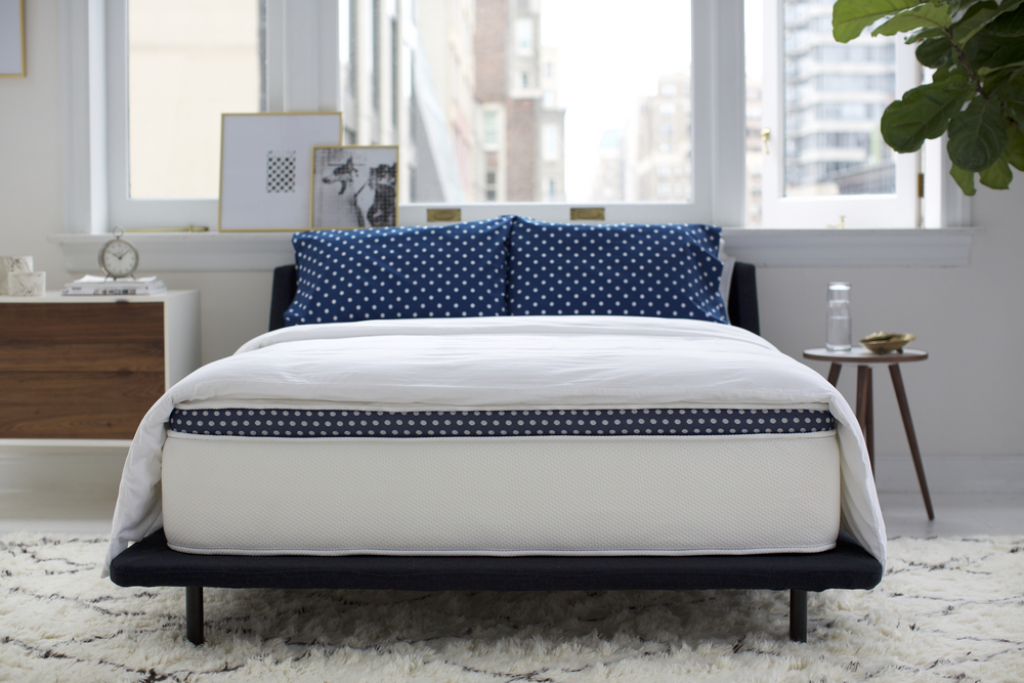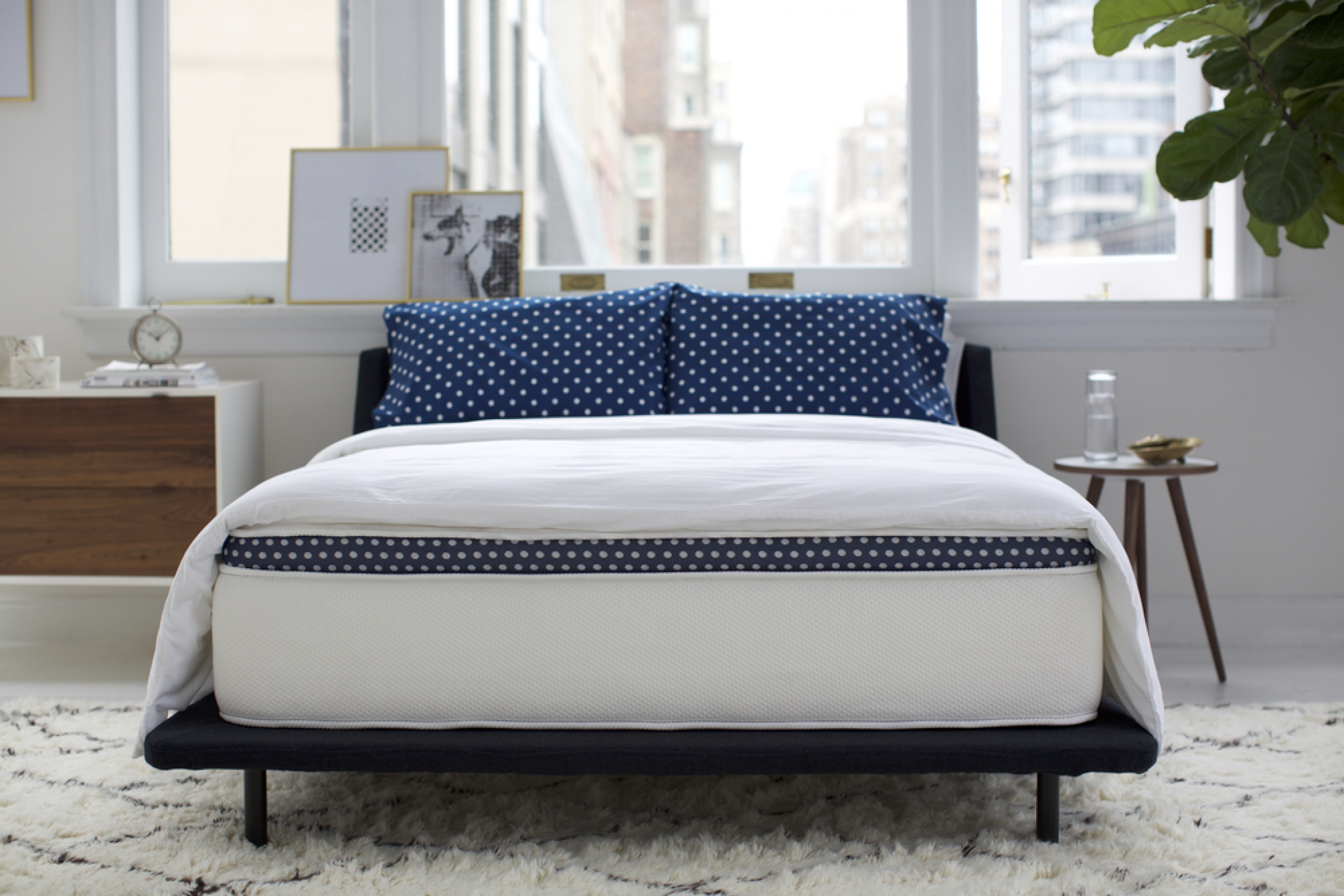 The Winkbeds Luxury Hybrid Mattress is a unique combination of foams and innersprings that results in a fantastic mattress for most people. The WinkBeds Luxury Hybrid Mattress is a hybrid mattress that combines both worlds' best in mattress technology.
WinkBeds Mattress combines the soft comfort of gel foam with the support of innersprings to create a hybrid mattress that is especially good for couples with different mattress preferences.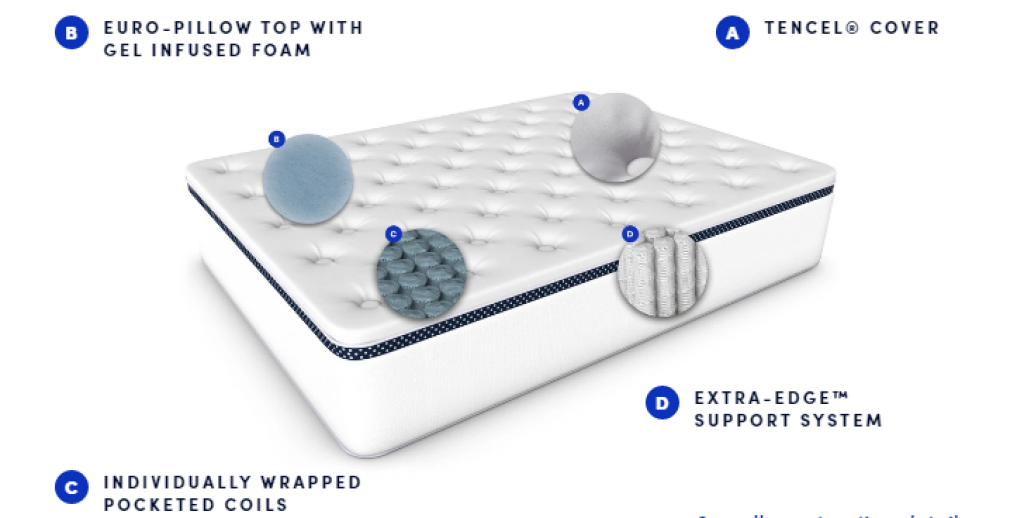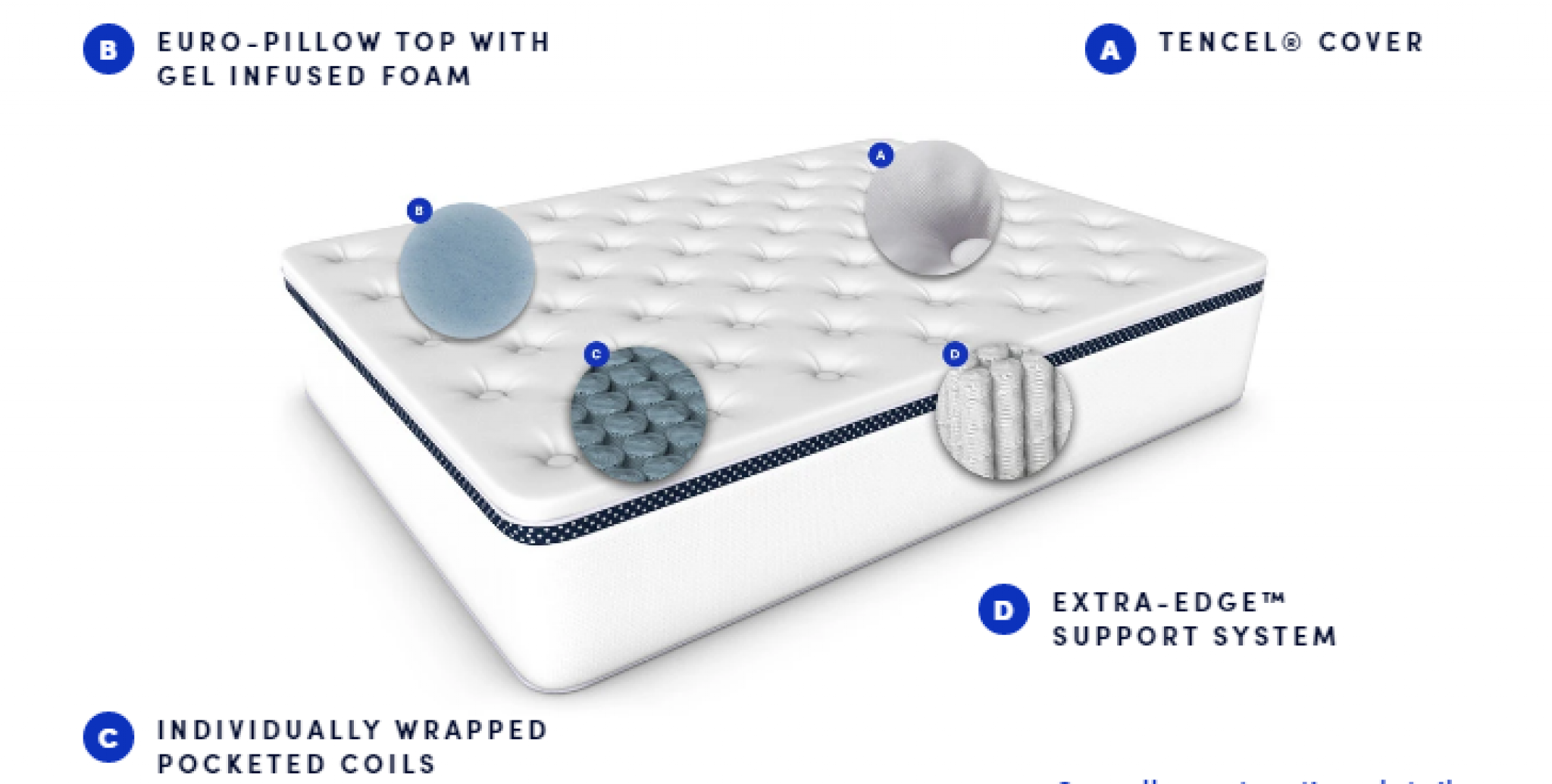 The WinkBeds Luxury Hybrid Mattress is made from high-quality materials, like the airtight, hypoallergenic, Tencel® cover that makes the mattress breathable and extra-edge™ anti-sag support. The WinkBed's SleepCalm™ motion isolation technology reduces motion transfer, allowing both sleepers to remain undisturbed and get a quality night's sleep. With WinkBeds, you can sleep on a cloud and still have the support you need to prevent back pain.
What I Like:
It can help people who are suffering from back pain.
It is a hybrid mattress, which means that it has a firmer base made of pocketed coils and a softer top made of gel-infused foam.
The manufacturer provides fast and free shipping in the USA.
Lifetime durability guarantee included.
---
 Avocado Green Mattress
Best Natural And Organic Mattress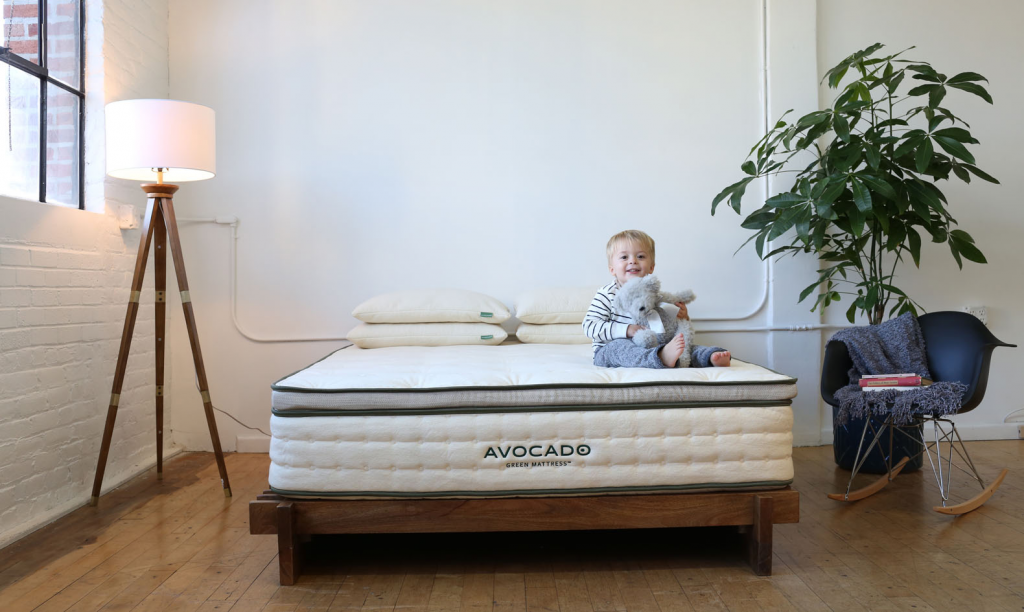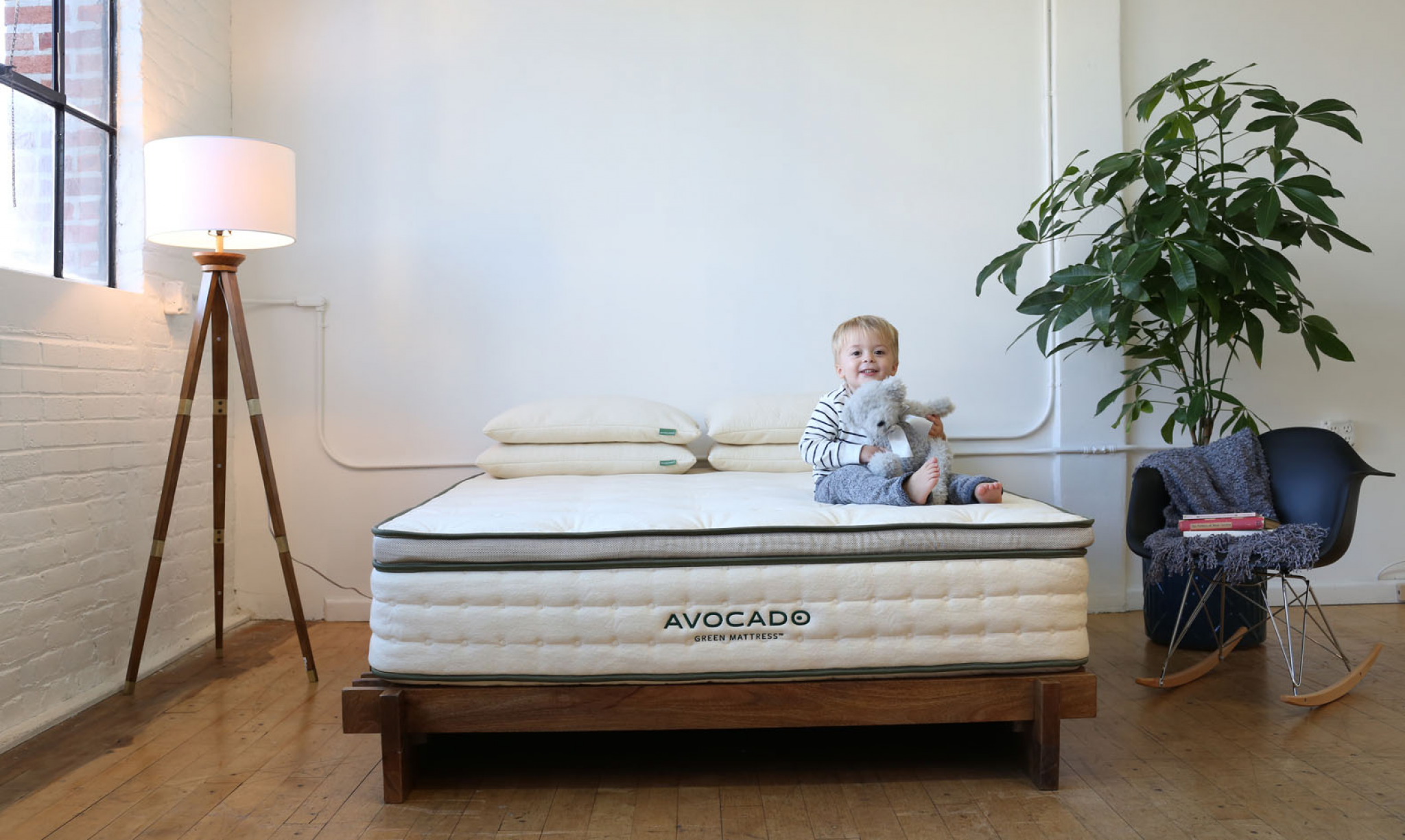 The Avocado Green Mattress is a GOLS-certified latex mattress, which means that it is made entirely of natural materials. These materials make the mattress comfortable and durable.
The Avocado Green Mattress contains certified organic latex, certified organic wool, certified organic cotton, and up to 1,414 pocketed support coils arranged in 5 zones. This latex foam is made from rubber trees that produce a lot less latex than other rubber trees. The latex foam is also free of petroleum and synthetic latex as well. The latex used to create the mattress is GOLS certified, which means it is made without harsh chemicals or pesticides.


The Avocado mattress is a natural latex mattress that is made by hand. The latex is hand-tufted, which makes the mattress very durable. The Avocado Green Mattress is available in twin, full, queen, king, California king sizes.
What I Like:
No polyester, polyurethane foams, or toxic fire retardants included.
Only organic and certified materials are used.
The latex foam that Avocado uses is hypoallergenic, so it is an excellent option for people who have allergies or sensitivities.
---
Buyer's guide
Pillow top mattresses are most often found in hotels and on full-size beds. Most people never think about buying a pillow-top mattress until they stay in a hotel and wake up with less back pain.
---
What is a Pillow-Top Mattress?
Pillow-top mattresses are luxury mattresses that are made up of extra padding. They are made with several layers of foam to produce a plush feel. Pillow-top mattresses are known for their comfort level, and many mattress companies use this technology in their mattresses.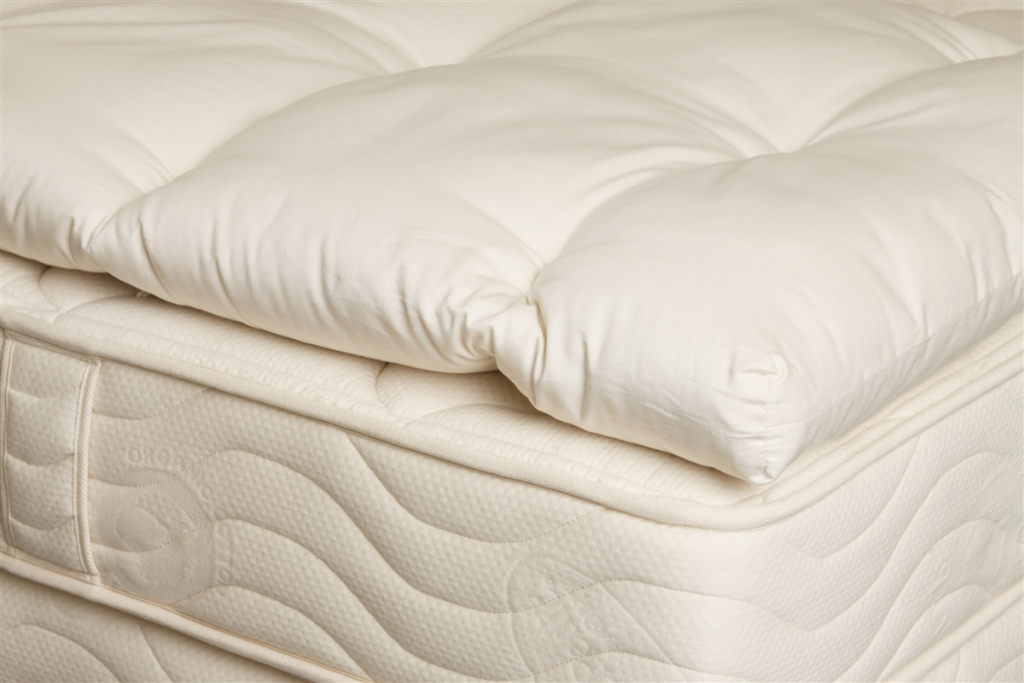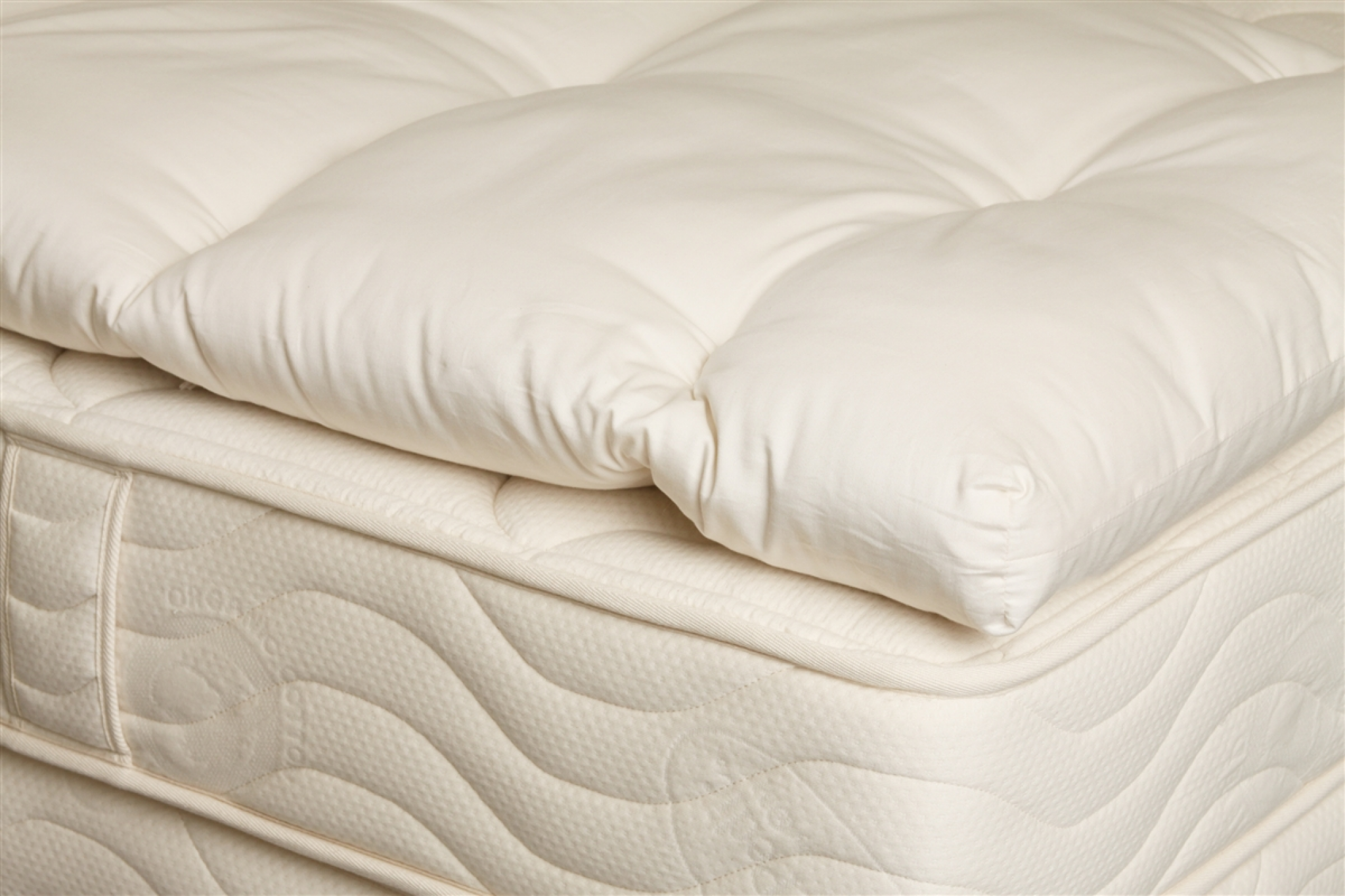 The pillow-top mattresses are available in various shapes and sizes. This mattress type is not made to be a replacement of any mattresses but can be a great combination. You can use the pillow top mattress in your home or in a hotel. The pillow-top beds are available in various sizes such as queen size, king size, twin size, and platform beds.
A pillow-top is usually made from a type of foam material that is not as dense as the rest of the mattress's materials. The cushion can be made of latex, memory foam, feathers, or a combination of these. They tend to add around 5-8″ of soft cushion to the mattress's top layer.
---
Pillow-top vs. Euro-top Mattress
Pillow-top and Euro-top are mattress styles that are designed to give you a more comfortable sleep. The cushioned mattress has a special pillow sewn on top. The Euro-top is a mattress that has foam and a pillow that is sewn to the top. The look and feel are entirely different. A mattress with a pillow-top or Euro-top is high in the front, which makes it look like a headboard, and the top is lower in the back.
This type of mattress is very popular for people who have trouble getting a good nights' sleep. It gives you the support that you need as well as a soft surface to sleep on. There are a few different varieties of pillow-top mattresses to choose from and the option of getting a Euro-top mattress. Pillow-top mattresses are popular because they are constructed with a thin layer of cushioning, typically filled with foam, and a thicker base layer that makes up the main part of the mattress.
---
How to Choose a Pillow-top Mattress
Pillow top mattresses are widely available these days, and many store brands have them in their inventory. However, you want to make sure you choose the right one for you. Pillow top mattresses are meant to give you extra comfort, but if you don't choose the right one for your needs, you can end up with lower back pain or other types of aches.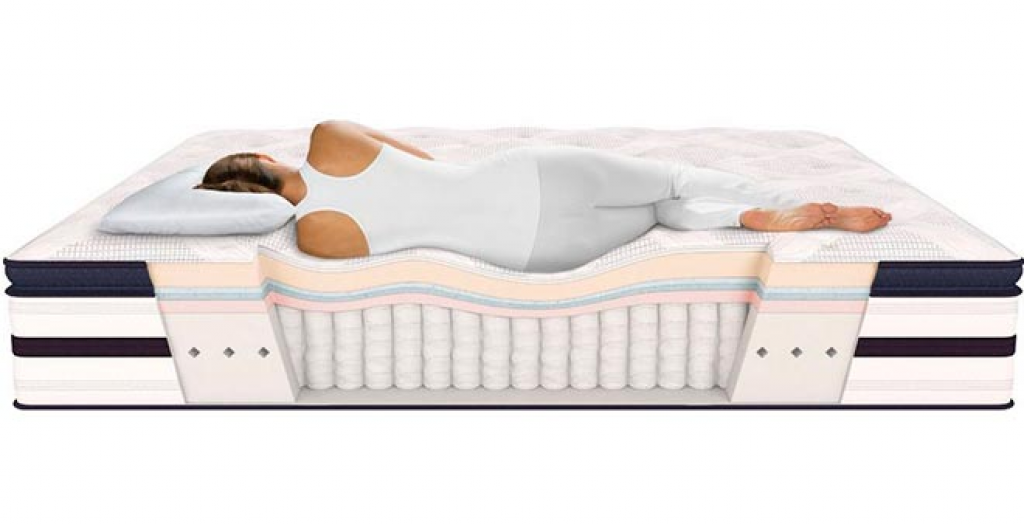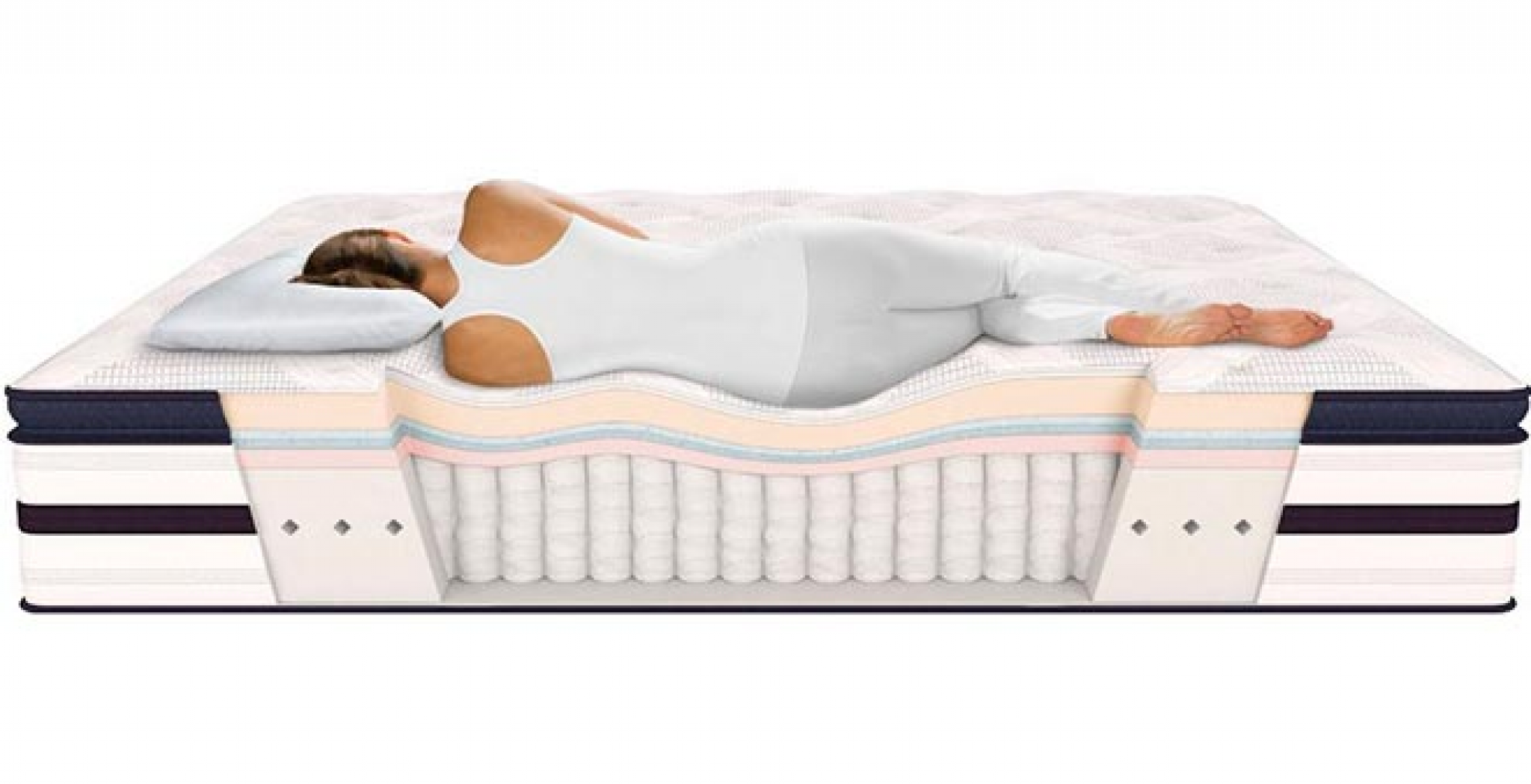 Softness
The softness feature is one of the most important things you should consider before buying a pillow-top mattress. Such kind of mattress is usually softer than a Euro-top because there's no additional layer. But as you know that if you sleep on a too-soft mattress, it may cause you some back problems.
In fact, the most important thing is to choose a mattress that is suitable for you. Soft mattresses are not ideal for everyone. They are suitable for people with back problems.
Motion isolation
Every mattress is going to experience some movement when you move while sleeping. This is known as motion transfer. Motion transfer is the movement of one person transferred to another in a bed. It can be a significant disadvantage when you have a mattress that moves with you.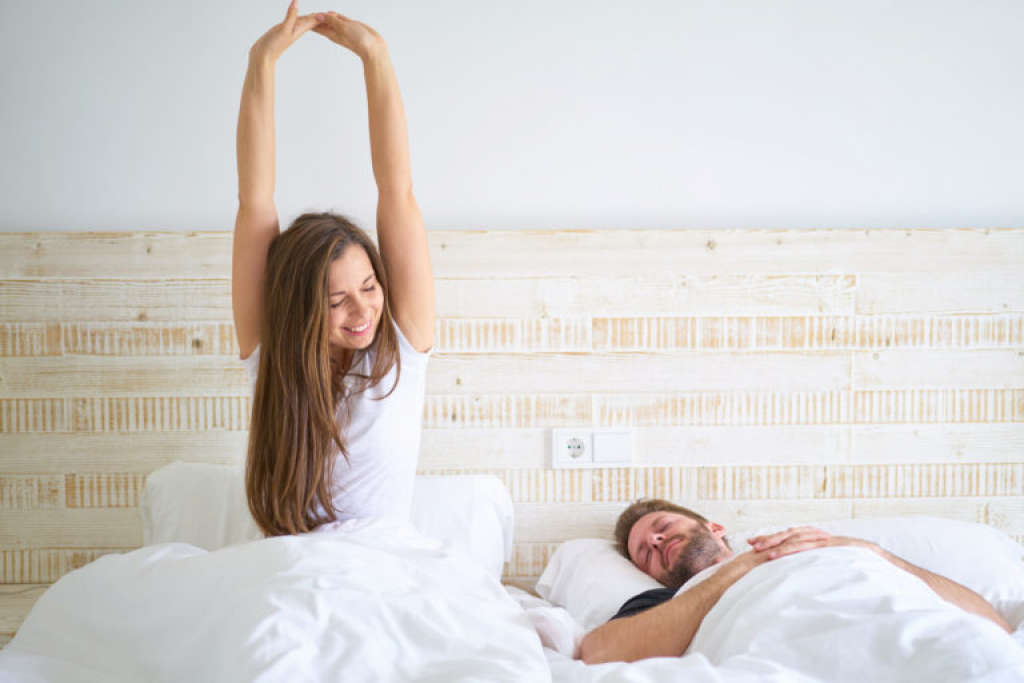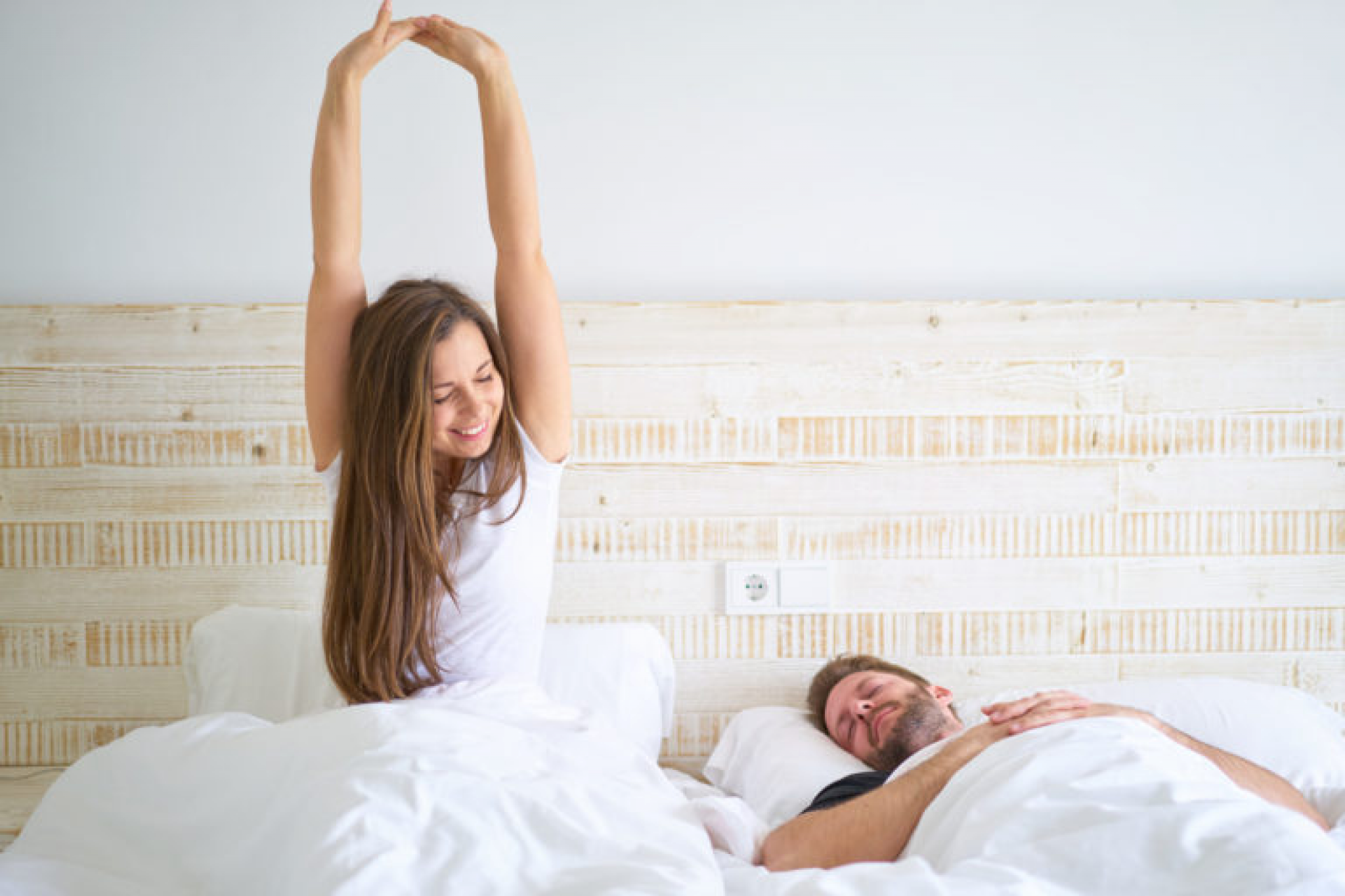 Motion isolation is a feature of a mattress designed to reduce the number of motions transferred to another person. Most pillow-tops have a motion isolation feature. Pay attention to each mattress's descriptions to evaluate all its advantages and how suitable it is for those who often roll over during sleep.
Durability
Pillow-top mattresses are the ones that use a thick layer of padding on the top of the mattress to make it more comfortable to sleep on. The padding is usually made from memory foam, and it helps to give the mattress more longevity.
The durability of the mattress depends on the quality of the material it is made from. Using high-density foam to make the padding will make the mattress last for a more extended period because it will be less likely to sag. A typical pillow-top mattress will last for a dozen years, while a high-quality pillow-top mattress will last for up to two decades.
---
The Benefits of Pillow-top Mattresses
Since you spend about 1/3 of your life sleeping, a better mattress can help to ensure you have a better quality of sleep. Pillow top mattresses are so named for the pillow-like foam that lines the top of the mattress. It is designed to provide you with a cushiony sleep surface that feels as soft as a down comforter when you lay down to sleep. This added layer also provides added comfort and support to your body, as it is supported by at least two inches of memory foam.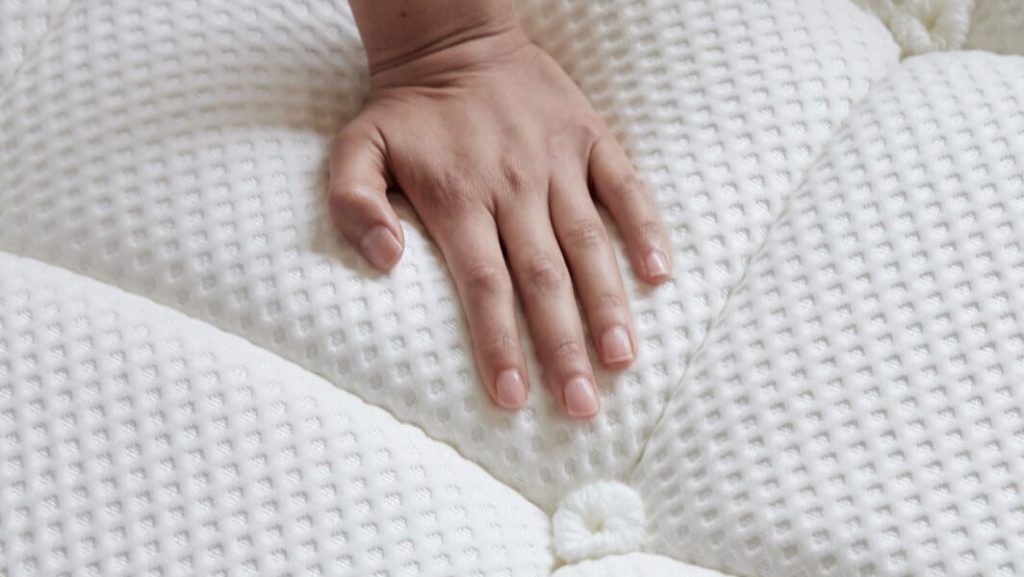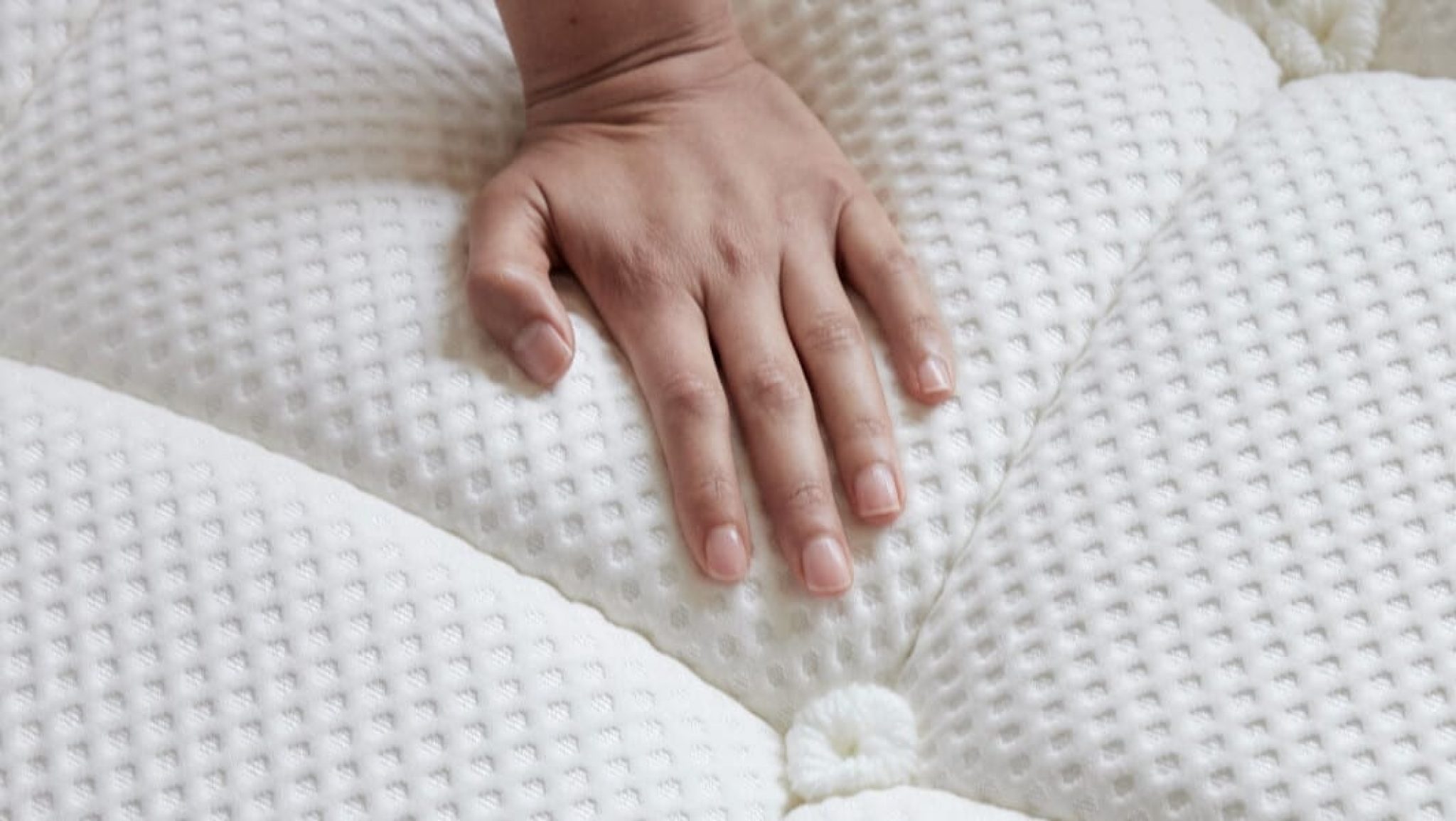 Pillow top mattresses are popular for a reason, and they are especially great for people who suffer from back pain or who toss and turn while sleeping, as they prevent hard spots from forming on the mattress.
---
FAQ
What Does a Pillow-top Mattress Mean?
A pillow-top mattress is simply a mattress with a pillow-like layer of padding on top of the mattress. The layer of padding makes the mattress more comfortable to sleep on and gives the item a slightly firmer feel. 
The padding is typically made of a layer of memory foam or a latex foam layer, though some pillow tops have firmer padding made of a different material, such as gel foam.
Are Pillow-top Mattresses Good?
A pillow top mattress is a popular choice among mattress buyers. They provide a soft, comfy sleeping surface that is perfect for all-night comfort. People who suffer from back pain often choose pillow-top mattresses. Moreover, many hotels buy such kind of mattresses too.
How Long will Pillow-top Mattresses Last?
Just how long a pillow top mattress lasts depends on how often you use your mattress, the mattress's quality, and the quality of the materials used to make the mattress. If your mattress is still in good condition after ten years, then it has probably lasted quite a long time.