Brief: 5 Best Camping Mattresses For Your Needs
Introduction:

Camping mattresses provide comfort, preventing the discomfort of sleeping directly on the ground.

Top 5 Best Camping Mattresses:

Best Overall: Better Habitat CertiPUR-US SleepReady Memory Foam Floor & Camping Mattress
Best Warm Mattress: Therm-A-Rest MondoKing 3D
Best for Couples: Exped Megamat 10
Best for Back: Willpo Certipur-US Memory Foam Camping Mattress
Best for Side Sleeper: REI Co-Op Camp Dreamer XL

Buying Considerations:

Look for comfort, support, ease of cleaning, portability, and safety features in materials like CertiPUR-US Memory foam.

Detailed Reviews:

Each mattress offers unique benefits like comfort, easy setup, warmth, firmness adjustability, and suitability for various sleeping positions.

Buyer's Guide:

Camping Mattress Types: Air, foam, and inflatable, with features like self-inflation, compactness, and insulation.
Factors to Consider: Mattress width and length, insulation (R-Value), packed size, valve types, durability, and storage methods.
FAQs: Addressing the best options for different sleeping positions, couples, and key features to look for.

Conclusion:

The guide emphasizes the importance of personal needs and preferences in choosing the right camping mattress, highlighting the variety of available options and encouraging individual research for an optimal choice.
Have you ever been camping and felt the pain of sleeping on the ground in a sleeping bag? I have! Sleeping on the ground in a sleeping bag was uncomfortable, and I can remember trying to get comfortable all night. It was miserable.
---
Top 5 Best Camping Mattresses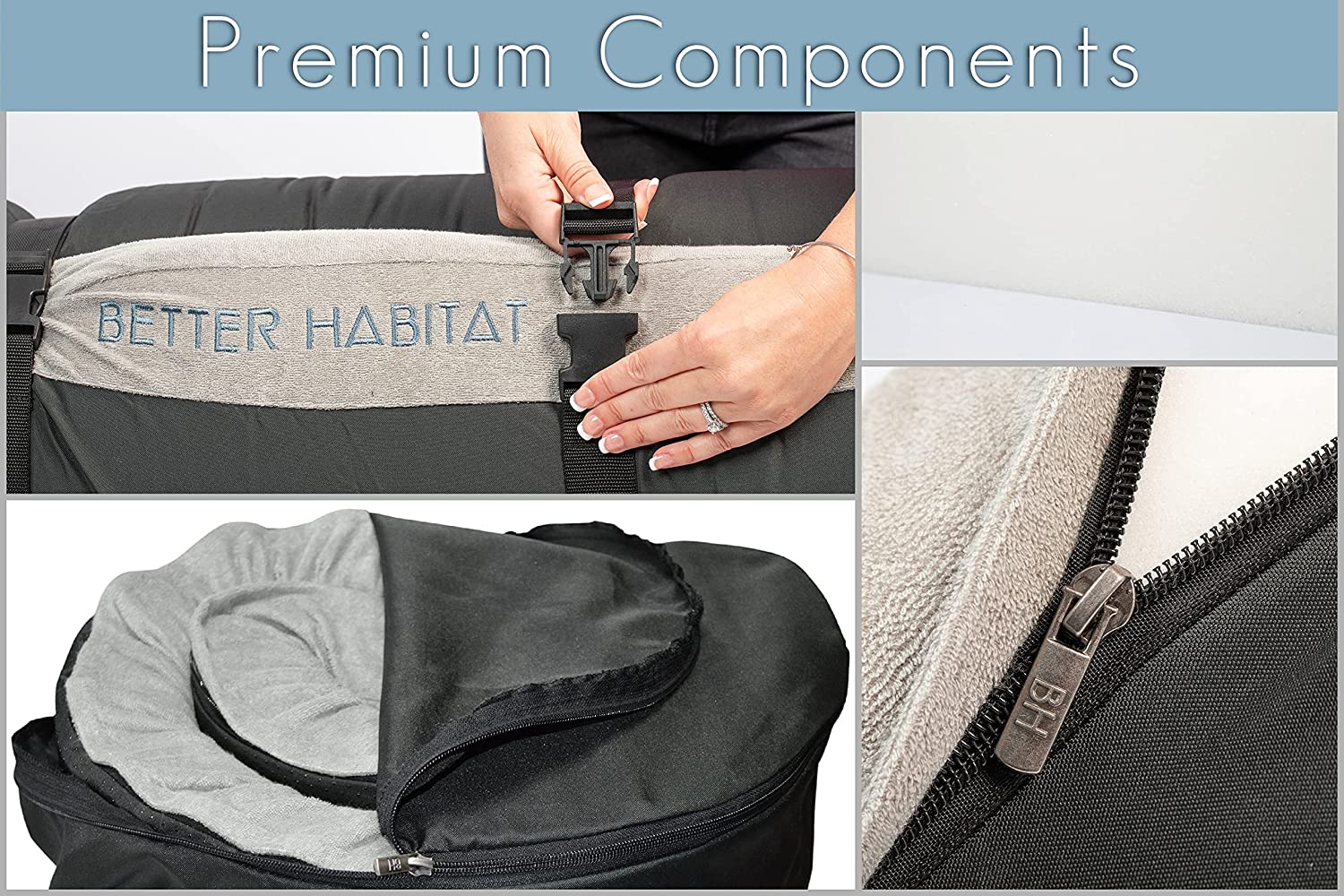 Better Habitat CertiPUR-US SleepReady Memory Foam Floor & Camping Mattress
Sizes: Twin, Single, Kids
Construction Type: Foam
Materials: Memory Foam, Cotton
Price: $$
---
I needed to try a camping mattress, so I searched for the best mattress for camping. These mattresses come in various shapes and sizes, but the best ones will be packed full of comfort and support. Fortunately, there are a few things you can look for that'll help you narrow down your options to the camping mattress that's perfect for you.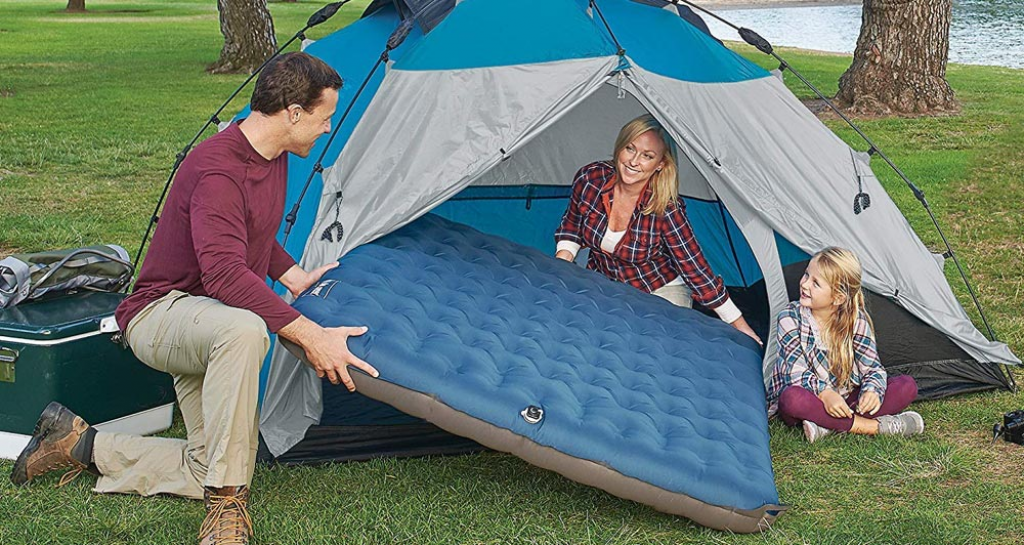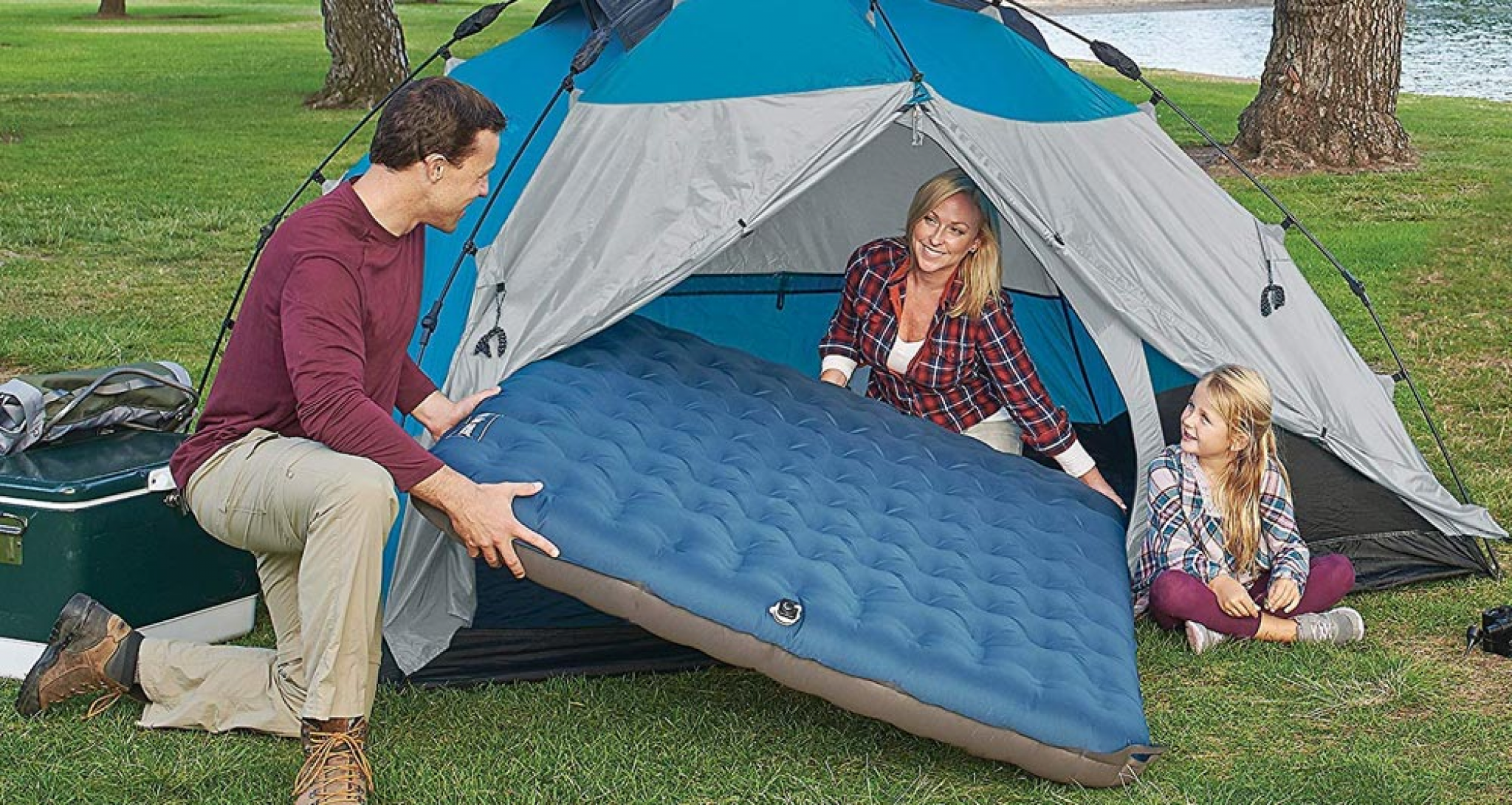 When you are shopping for a camping mattress, there are several features that you should consider. It is also important to know about the different types of mattresses and what to look for when buying. So I did my best and explored numerous mattresses to provide you the best camping mattress list.
---
Best Camping Mattresses Reviews
Better Habitat CertiPUR-US SleepReady Memory Foam Floor & Camping Mattress
Best Overall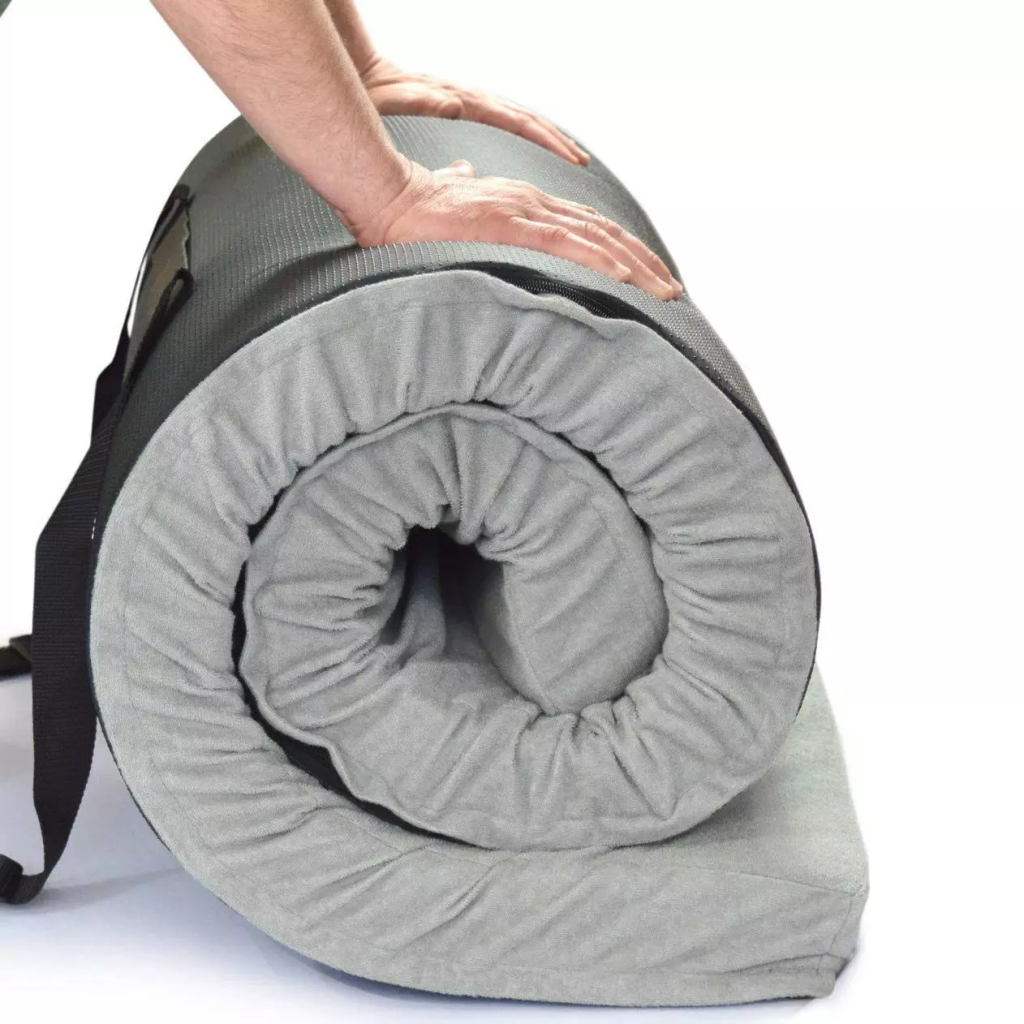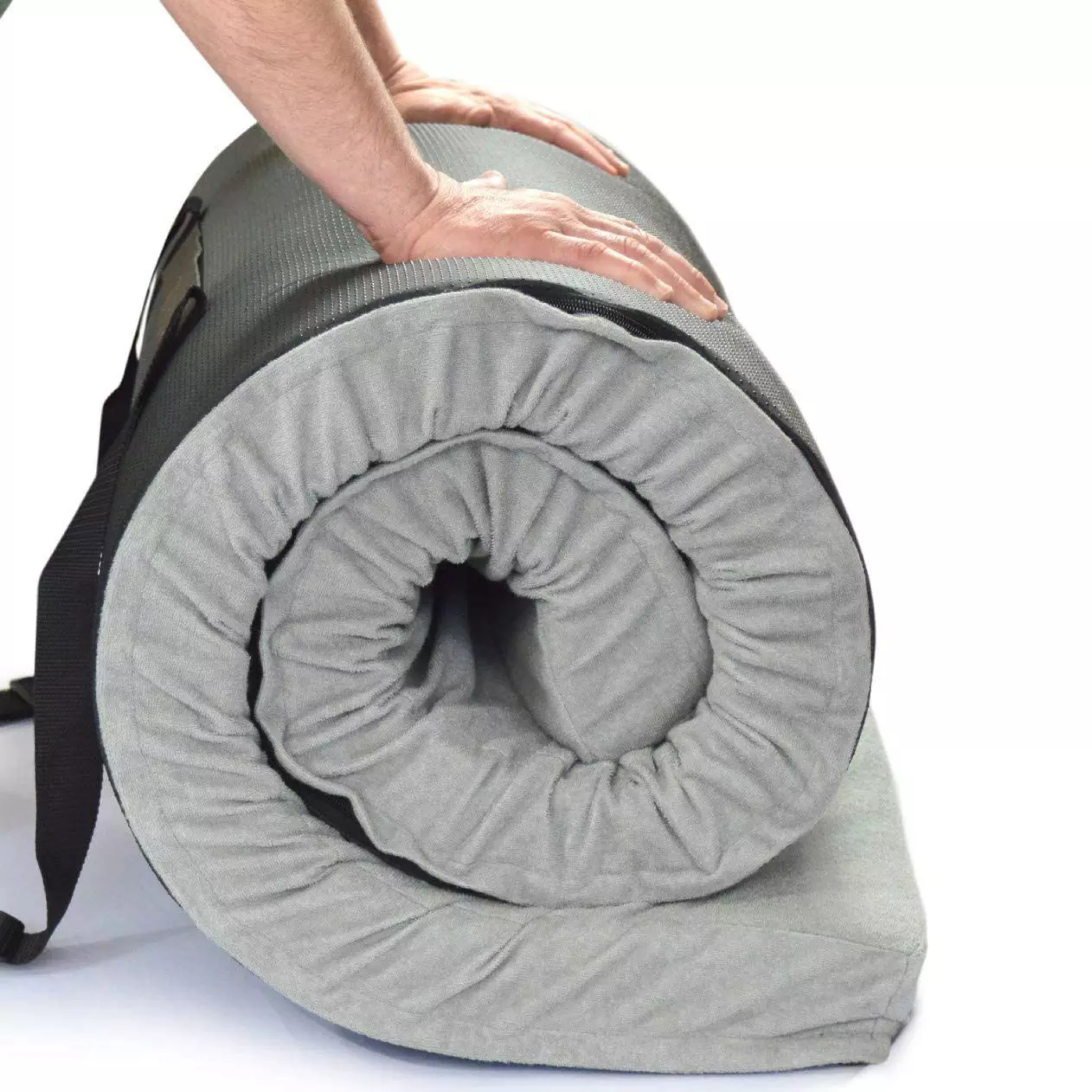 The Better Habitat CertiPUR-US SleepReady Memory Foam Floor & Camping Mattress is a lightweight, comfortable mattress that is easy to carry and set up. The bed comes with a fitted waterproof cotton terry sheet.
It is very comfortable and is better than sleeping on the ground. The mattress is very easy to clean and comes w/ a travel bag for easy loading. The mattress is made of Certi-PUR-US Memory foam, so it is safe and has no odors.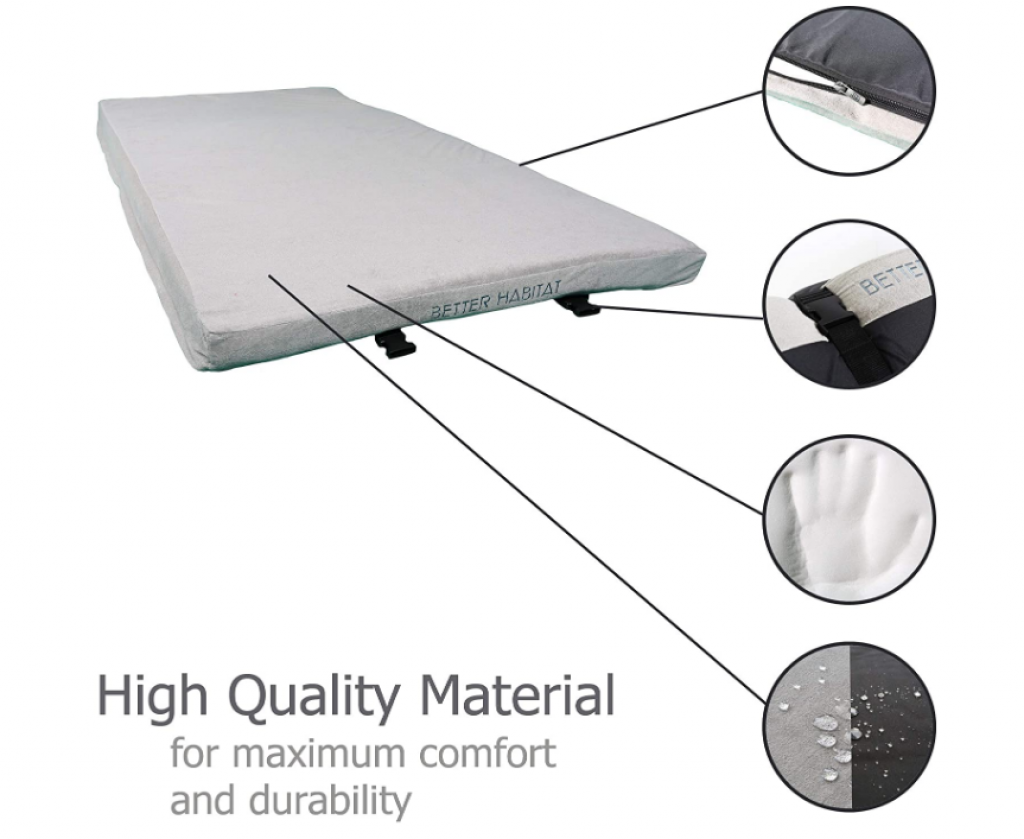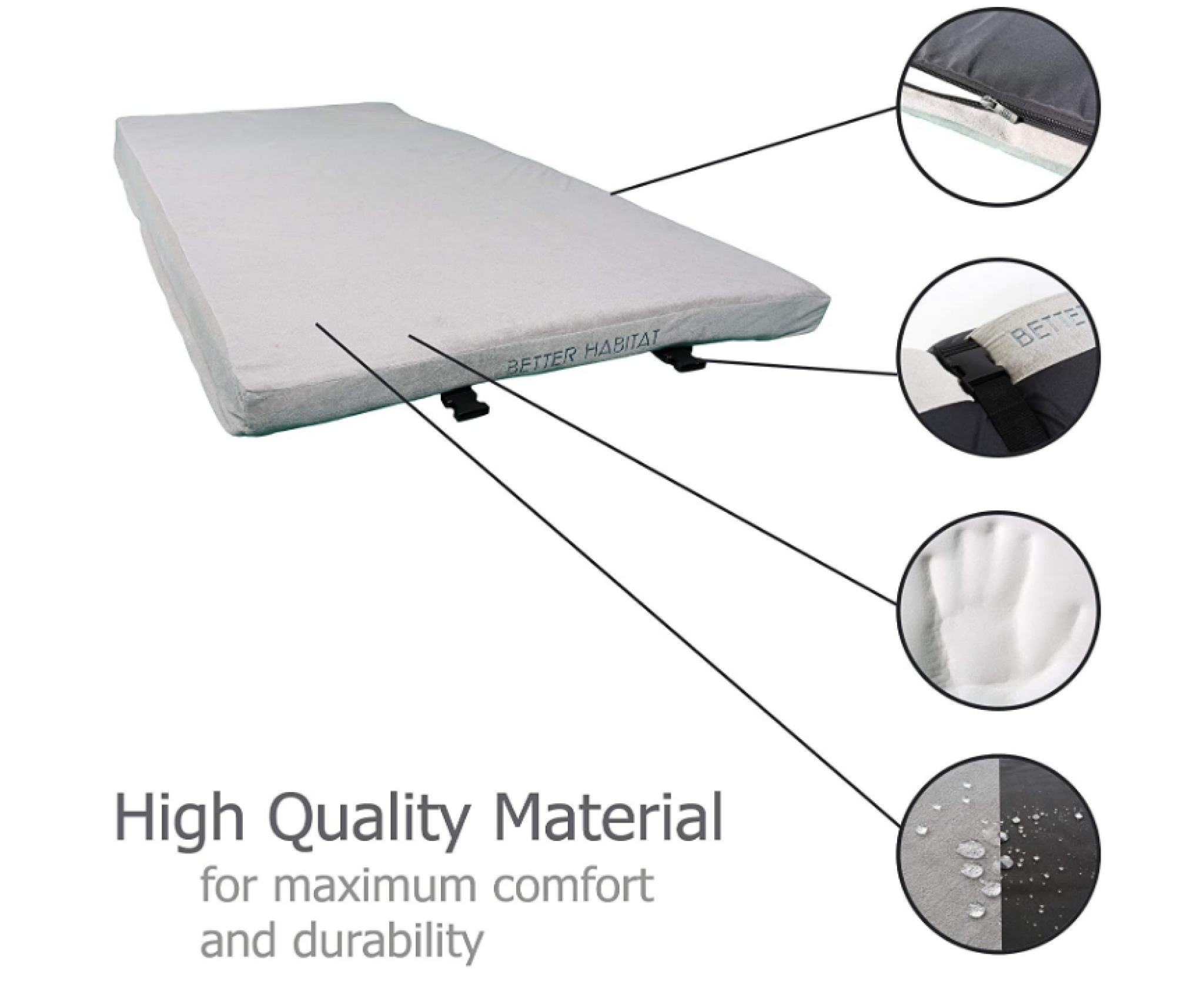 The Better Habitat mattress is a great tool to keep with you when you go camping, hiking, or have sleepovers with friends. I have used it in all of these situations and more. It is easily carried in a backpack and laid out wherever you want to keep yourself comfortable. It is great because it is easy to deflate and stuff back in the carrying case. It is a great way to get a decent night's sleep while you are on the go.
What I Like:
This comfortable air bed is perfect for camping trips, sleepovers, or just an overnight guest.
The Certi-PUR-US Memory foam mattress is engineered to give you a cozy night's sleep.
The mattress is also designed to be easy to carry and easy to set up, so you won't have to sacrifice comfort for convenience.
---
Therm-a-Rest MondoKing 3D
Best Warm Mattress
The Therm-a-Rest MondoKing 3D self-inflating mattress is a luxurious 3-inch foam pad. Its features include vertical sidewalls for a full-sized sleeping surface.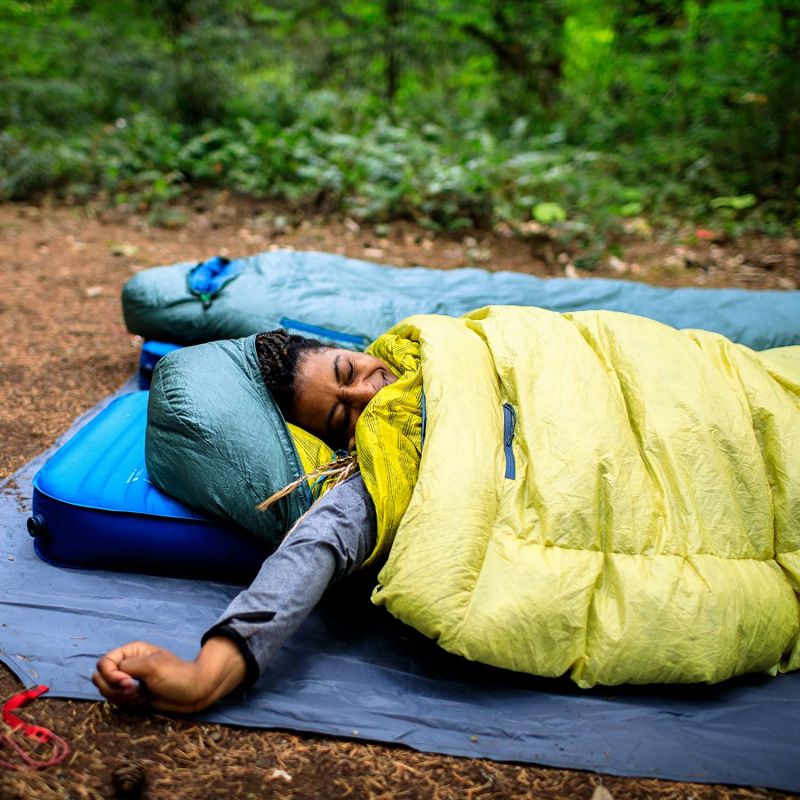 The mattress is made in the USA and provides a limited lifetime warranty. The MondoKing 3D can be compressed to a small size for easy packing and carrying. It also has a dual valve that allows extending promptly.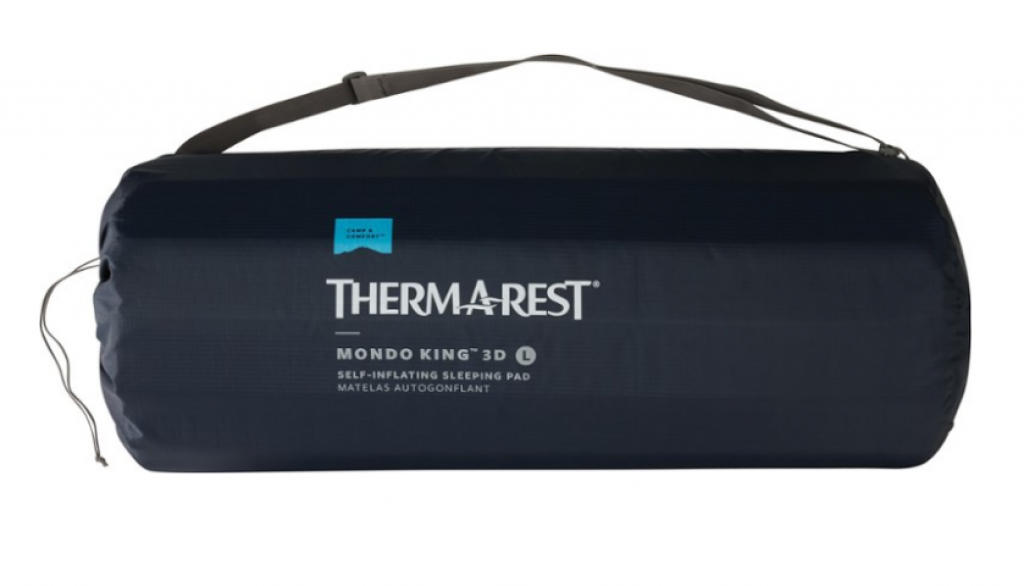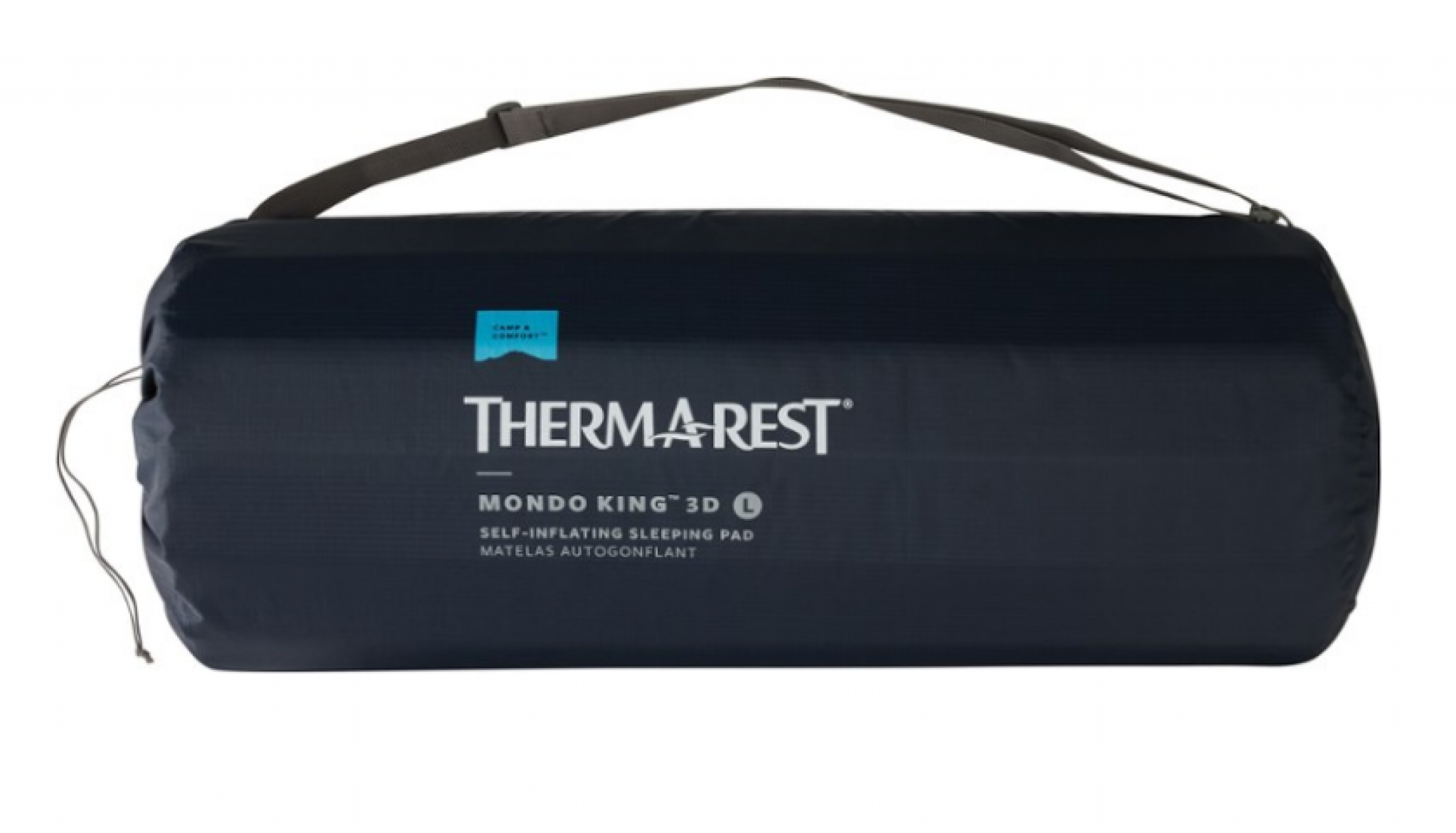 A self-inflating air mattress may seem like a luxury item, but when the temps drop, and you spend the night shivering, you'll be glad you have it. The Therm-a-Rest MondoKing 3D is the Cadillac of self-inflating mats: it has the most foam of any air mattress we've tested (4 inches), resulting in superior comfort and warmth.
What I Like:
The MondoKing is the perfect sleep solution for any trip, from an impromptu weekend excursion to the great outdoors to a cross-country camping trip.
This luxury pad is soft and comfortable and weighs less than five pounds.
---
Exped Megamat 10
Best for Couples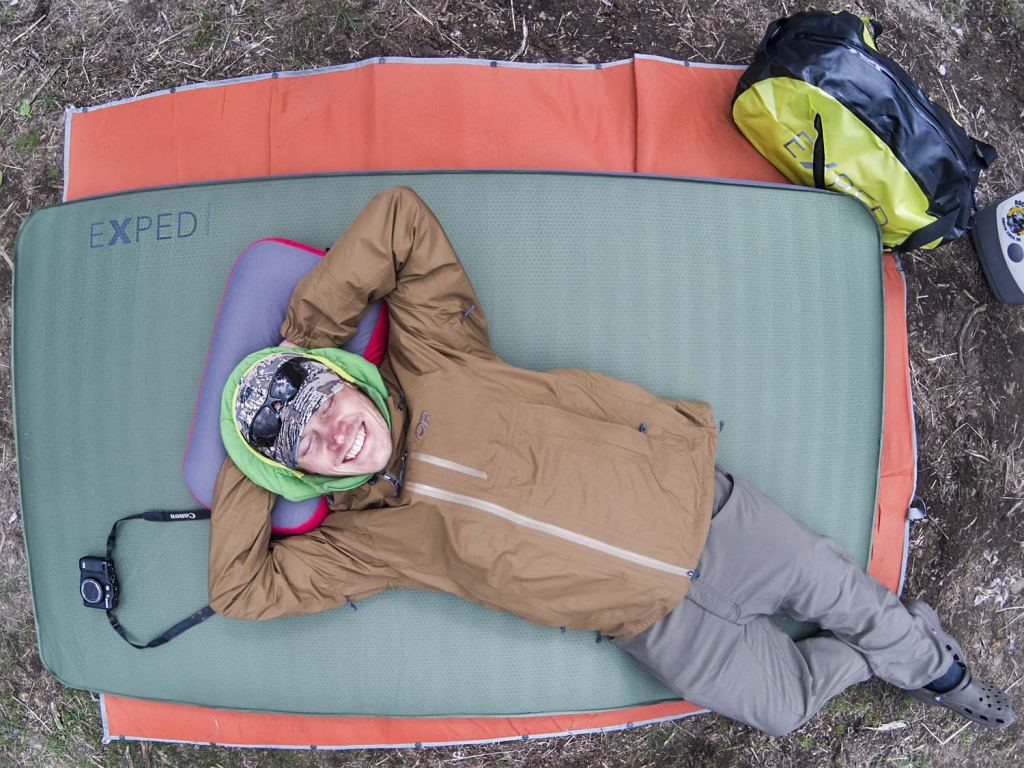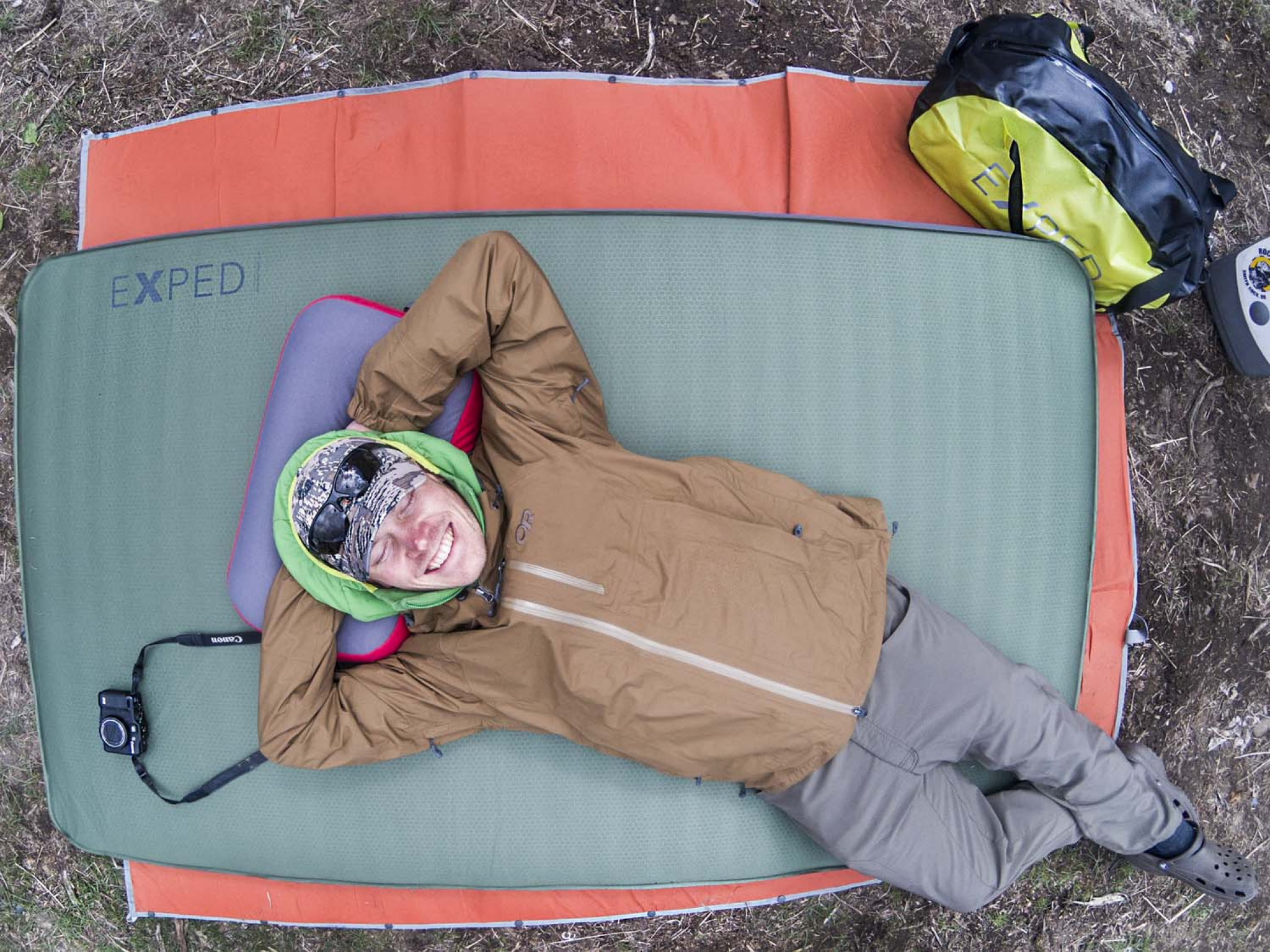 The Exped Megamat 10 is something of a legendary pad. It's one of those sleeping mats that always comes up on discussion forums and features in "Best of" lists. It's a fairly big sleeping mat at 72 x 41 inches, but it's the most comfortable mat I've used.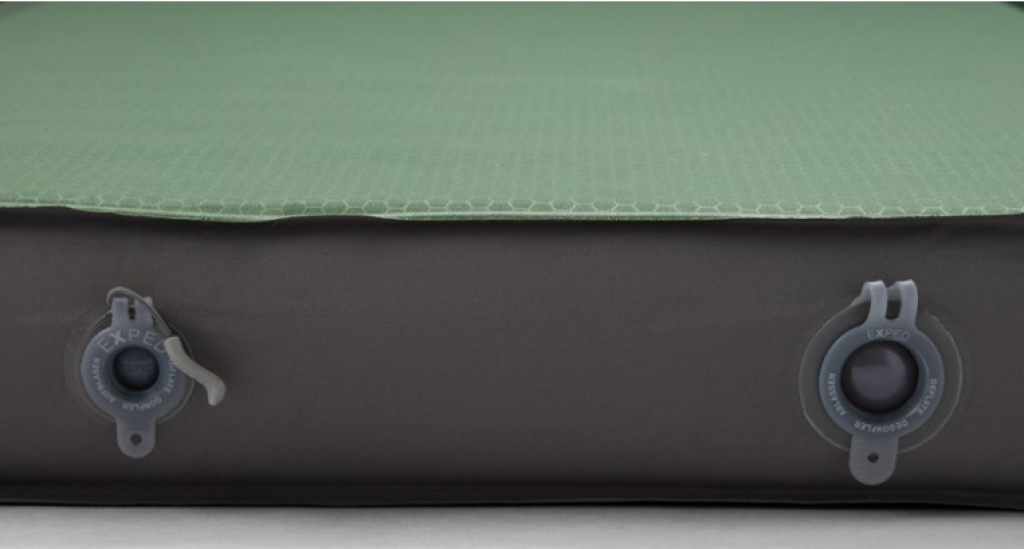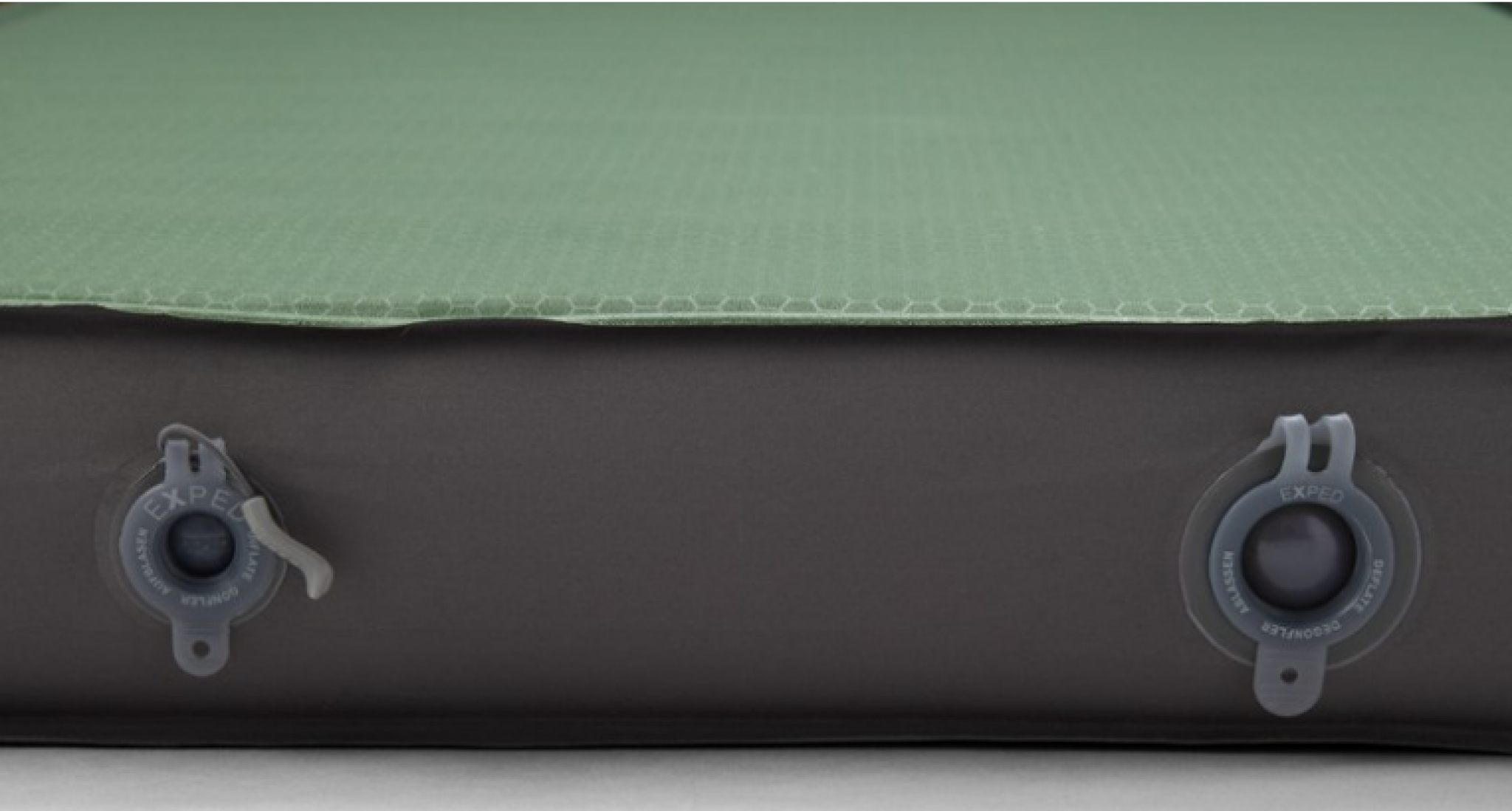 This is a self-inflating, double-wide mattress ideal for car campers who want the space, stability, and warmth of a double bed without the weight and bulk. The mattress makes sleeping on hard surfaces a non-issue. It self-inflates in minutes, and it's effortless to adjust the firmness. The Mini Pump is compact and lightweight and does concise work of inflating the mattress. It's a bit on the heavy side, but not as heavy as some other 4 season mats.
What I Like:
The Exped Megamat is an excellent choice for families or couples who are backpacking or car camping.
It is also compact and lightweight and can be stored easily in any corner of a tent.
It's easy to adjust firmness with the compact Mini Pump.
---
Willpo Certipur-US Memory Foam Camping Mattress
Best for Back
This camping mattress is designed to be easy to set up and collapse for convenient transport. It comes with a carrying case so you can bring it almost anywhere. The mattress is made with Certipur-US foam, ensuring that it is safe to use. This foam also makes it comfortable to sleep on.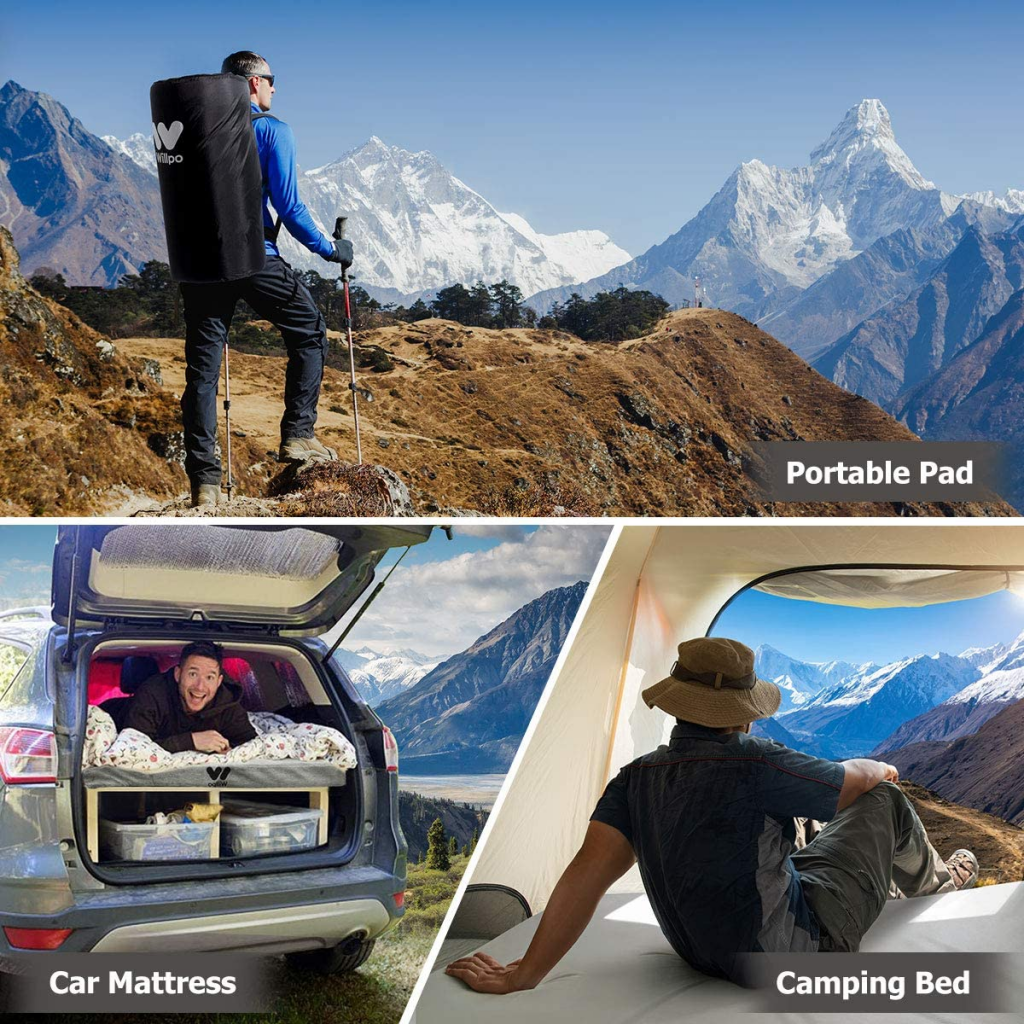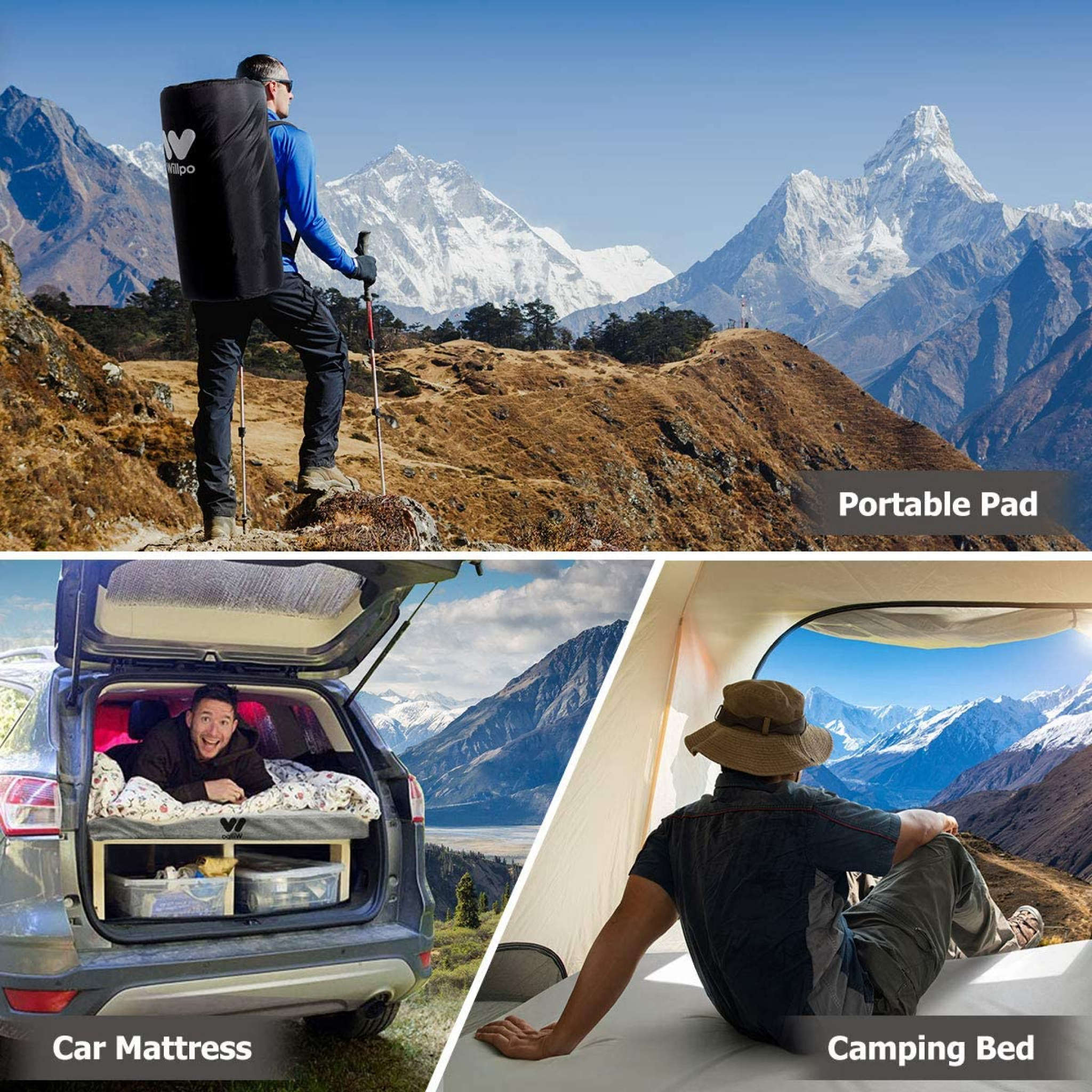 The manufacturer claims it's non-toxic, safe for indoor and outdoor use, and has no ozone depleters, heavy metals, and formaldehyde. This is a memory foam mattress that weighs 9.8 pounds and has 75 inches x 30 inches x 2.75 inches.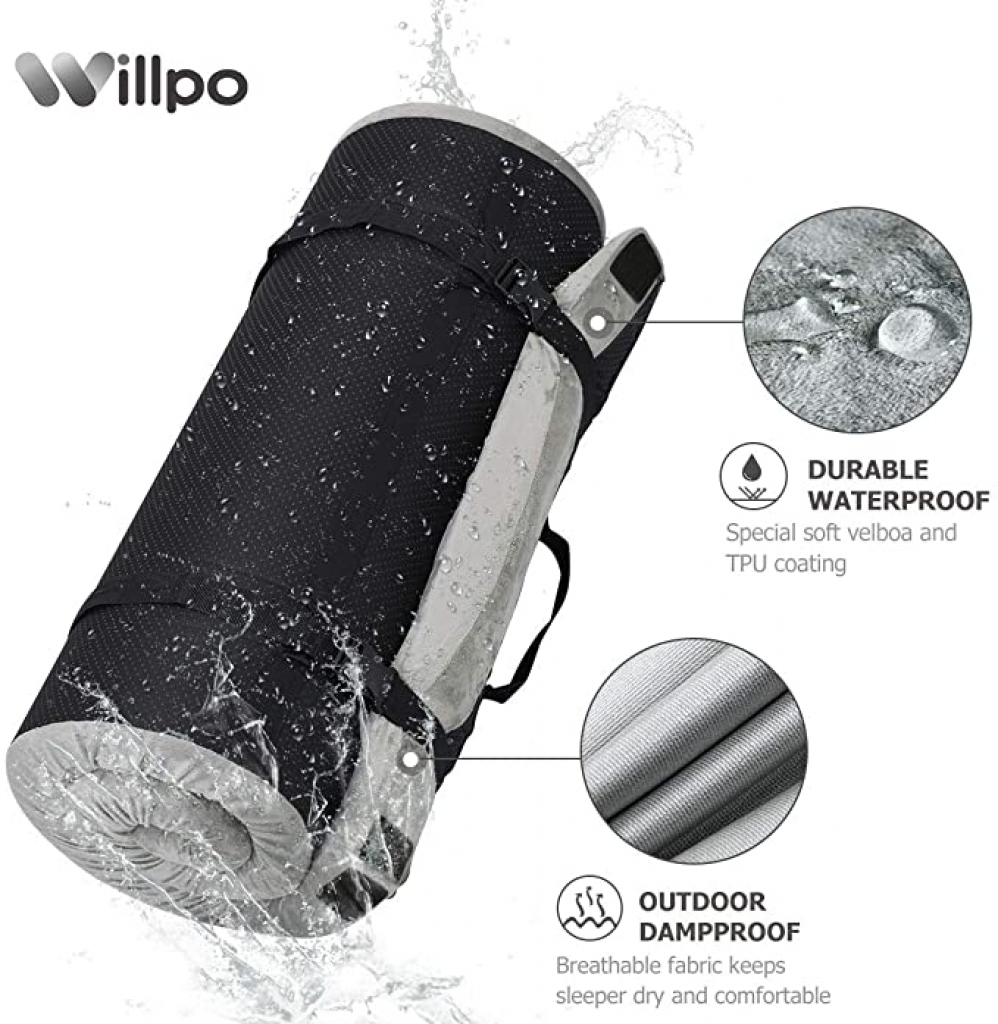 It is a very comfortable, high-density foam mattress that comes with a waterproof mattress pad. I have used it as an indoor mattress as well, and it works just as well as an outdoor mattress.
What I Like:
A comfortable mattress is the most important thing when you are looking for a good night's sleep.
It is easy to carry because the mattress comes with a travel bag.
---
REI Co-op Camp Dreamer XL Mattress
Best  for Side Sleeper
The REI Camp Dreamer XL Inflatable Mattress is an excellent choice for a camping pad yet comfortable enough to use in your home. This pad features a self-inflating design that allows it to be quickly inflated or topped off and horizontally-cored foam and vertical sidewalls that provide excellent insulation for a lightweight pad. It's also great for those who want a bit more cushioning and firmness than a basic sleeping pad offers.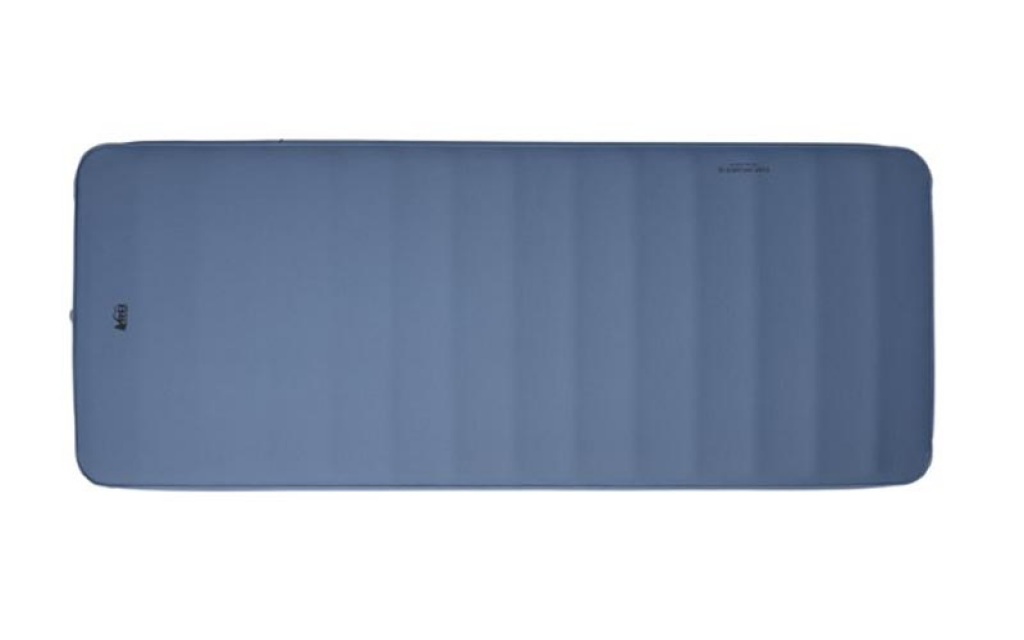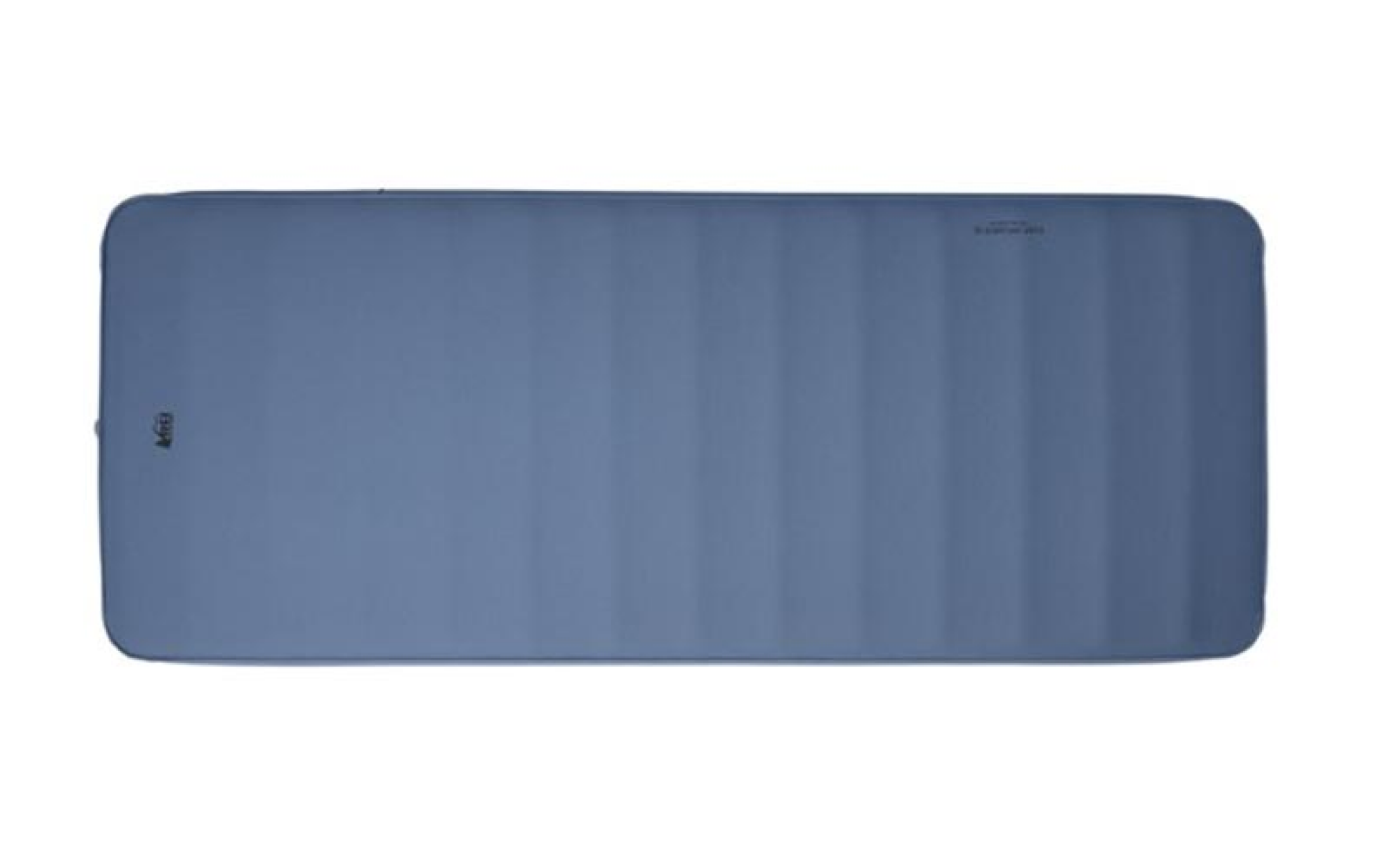 It also comes with a built-in pump to top off the inflation when necessary. The R-value is 6.6, which makes it best for adventures in icy conditions; it provides high insulation levels from the ground, which is great if you're sleeping on snow or hard dirt.
What I Like:
The Camp Dreamer is an excellent choice for backcountry adventures, as its high R-Value (6.6) will keep you warm even in extremely cold temperatures.
The Camp Dreamer comes with a sleeping pad pump that doubles as a soft pillow.
You can use it to inflate the pad, or unroll it, put it under your head, and use it for extra comfort.
---
Buyer's Guide
The camping mattress is must-have stuff when you go camping. You need to have a bed of your own, to have a good rest. The problem is that there are many different options, models, and brands. Because each person has different needs, it is important to do some research to find the right mattress.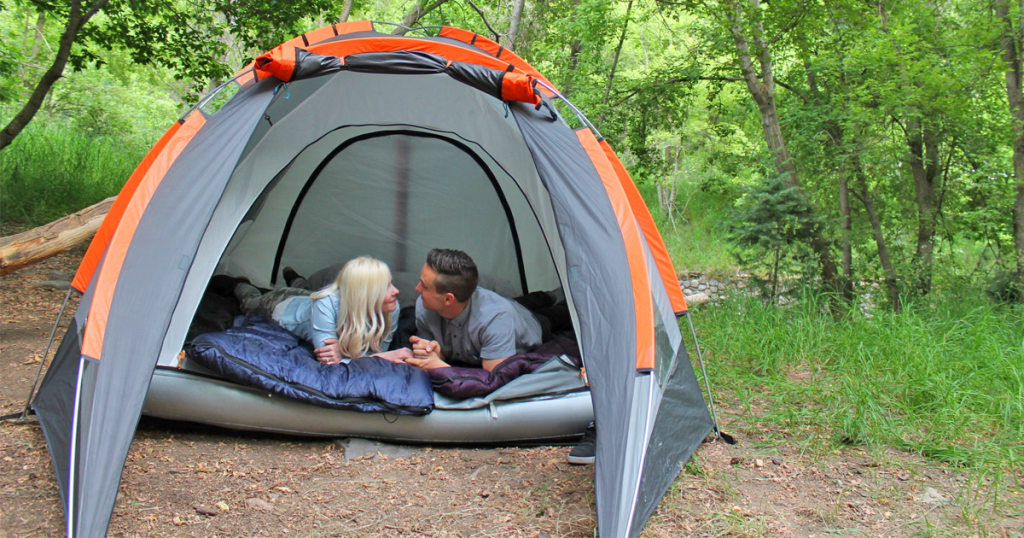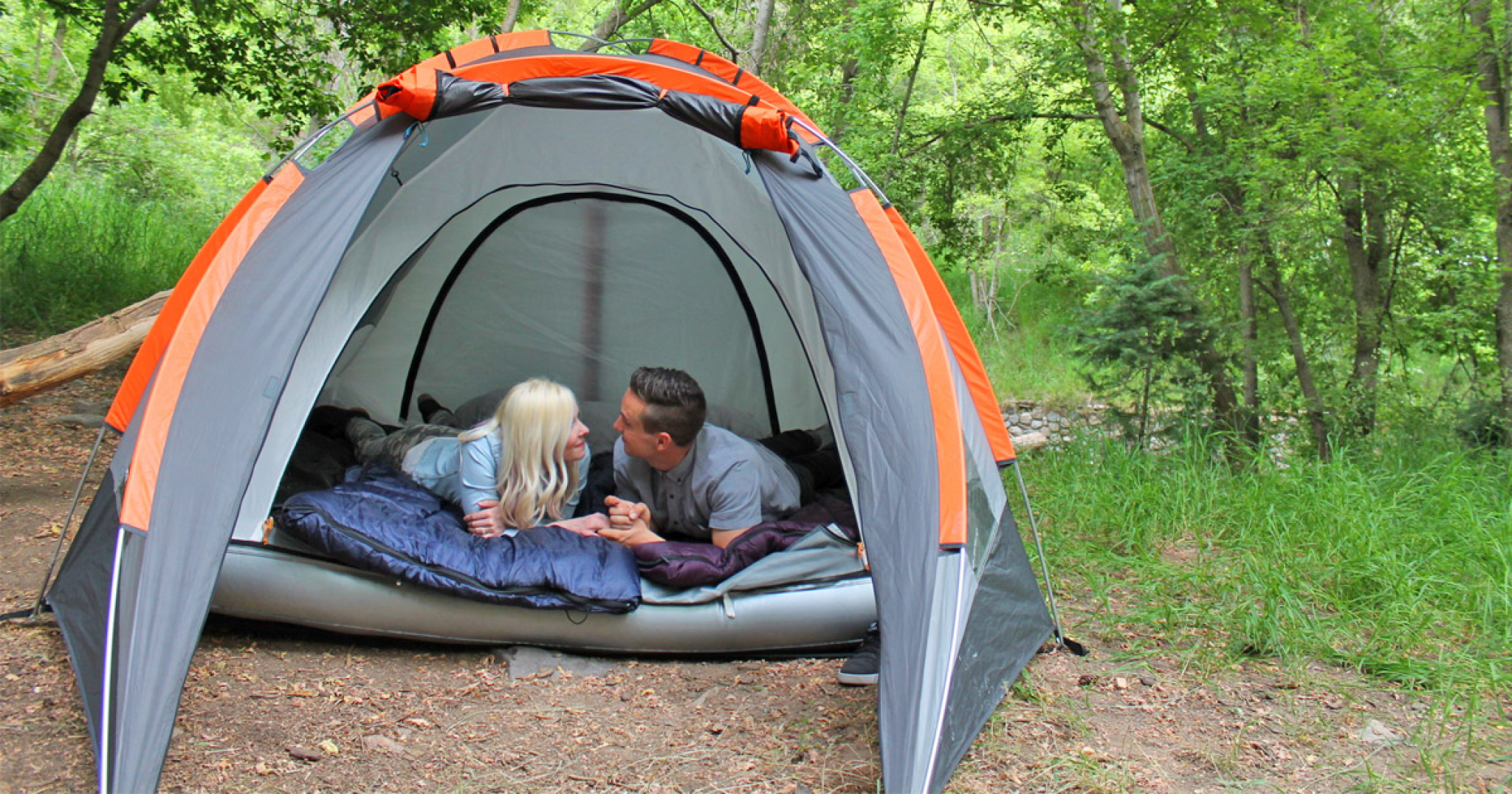 You may be lost if you don't know how to choose the best mattress for you. Luckily, I'm here to help. So, check out the following information, and you will learn all you need to know about the best camping mattress.
---
What is a Camping Mattress
Camping mattresses are the best stuff used by people who love to go to the wilderness for hiking, backpacking, and hunting. These kinds of beds are also used for car camping, backpacking, hiking, hunting, cot sleeping, and even as a replacement mattress for your bed at home.
A camping mattress can be the difference between a good night of sleep and a miserable evening spent tossing and turning on the hard ground. If you've never camped before, it's surprising how quickly the fatigue of the day catches up to you, and it's all you can do to slip into your sleeping bag for some rest quietly.
If you've been camping before, you know that a good night's sleep is difficult to come by without a good mattress. The definition of a camping mattress is very broad. This is a good thing for the consumer because it means you get to choose how to make your mattress and what type of material to use for the construction.
---
Camping Mattress Type
No matter how much you love the idea of sleeping outdoors, the ground is never going to feel as comfortable as your bed at home. When choosing your camping mattress, you have three main options: air, foam, and inflatable.
Self-Inflating Mattress
A self-inflating camping mattress is a piece of equipment you can use to go camping in the wild. It can be a very important part of your camping gear. These mattresses are made from high-quality materials. They are a great way to enjoy your camping trip.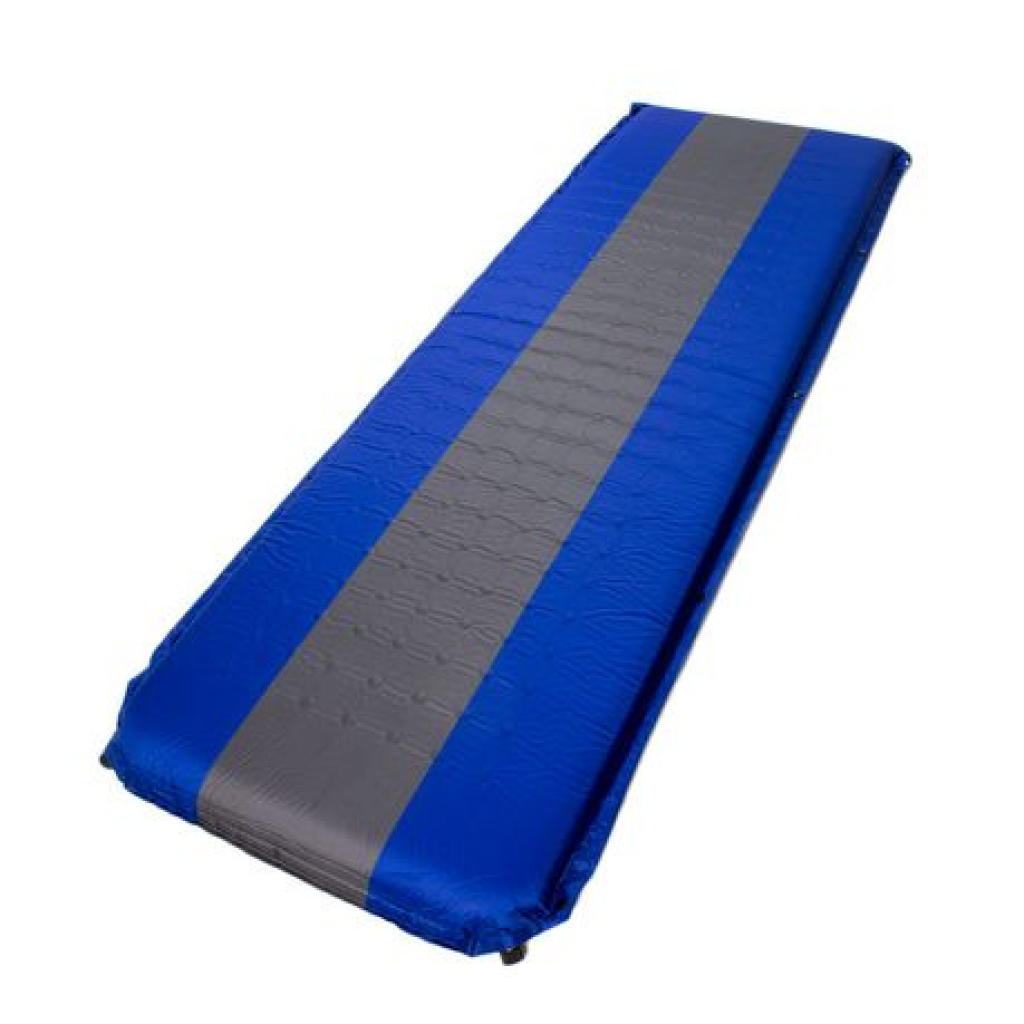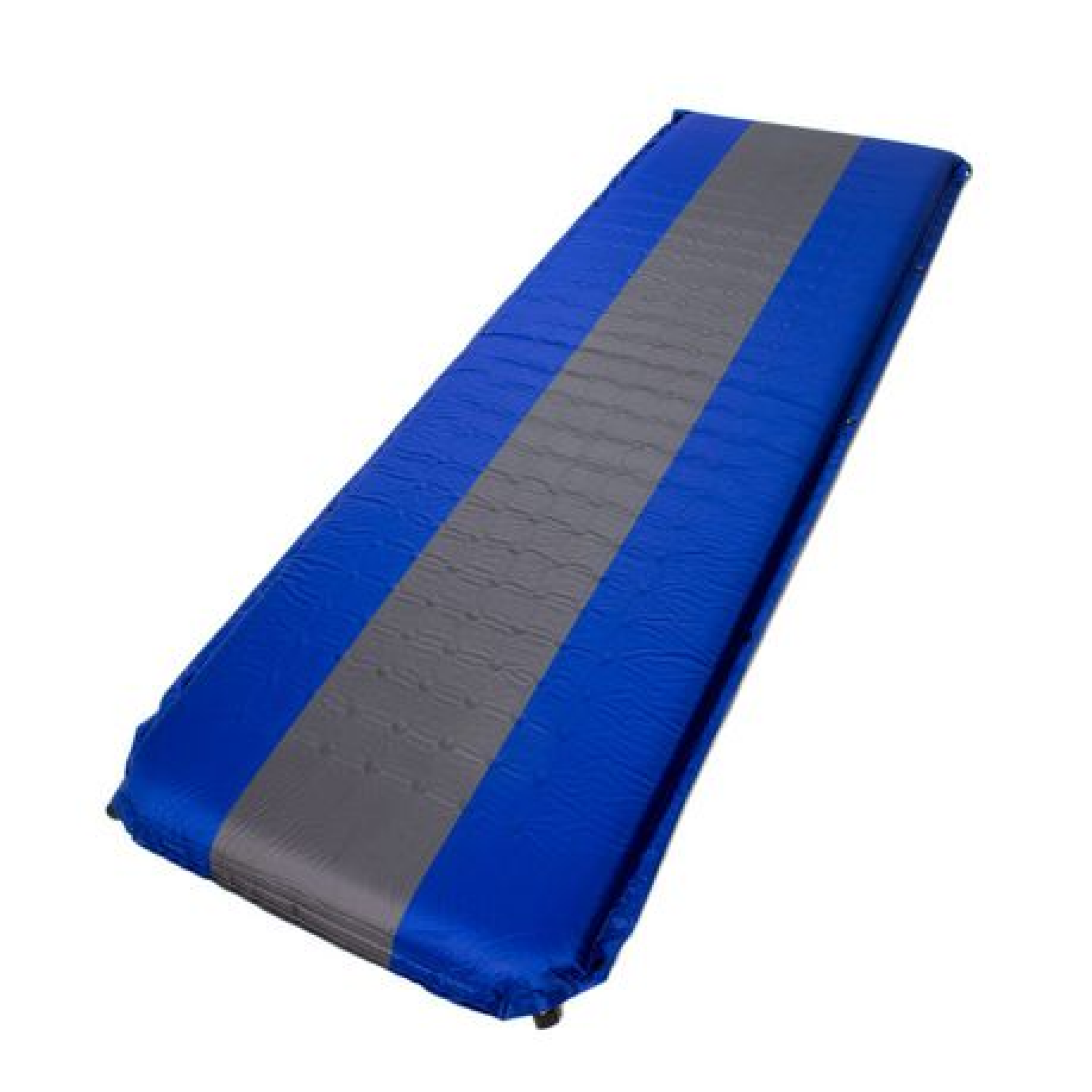 This is a mattress that does not need a pump; it is inflated by itself. These mattresses are generally made of some sort of foam that is most often synthetic and filled with air. Self-inflating mattresses will inflate by themselves after being unpacked.
This is an excellent alternative to using sleeping bags or foam pads. In fact, the camping mattress is the most high-tech of all three and provides the most comfort.
Air Mattress
Air mattresses are popular among campers because they are lightweight and compact, making it easy to carry them anywhere. The air camping mattress also provides good support for your body, as the air can evenly distribute your weight.
The air camping mattress is also easy to inflate and deflate, as it usually has a built-in pump. When you are done using your air camping mattress, you can deflate it and roll it up for easy storage. When you are done using your air camping mattress, you can deflate it and roll it up for easy storage. The mattress can be rolled up and kept in a small carry bag.
Foam Pad or Foam Mattress
Foam mattresses are a great compromise, and the higher-quality ones are just as comfortable as their air and inflatable counterparts. It does not need to be inflated, nor is it prone to punctures or other breakages. A foam camping mattress is always ready to use, all you need to do is just unfold it, and you can go to sleep.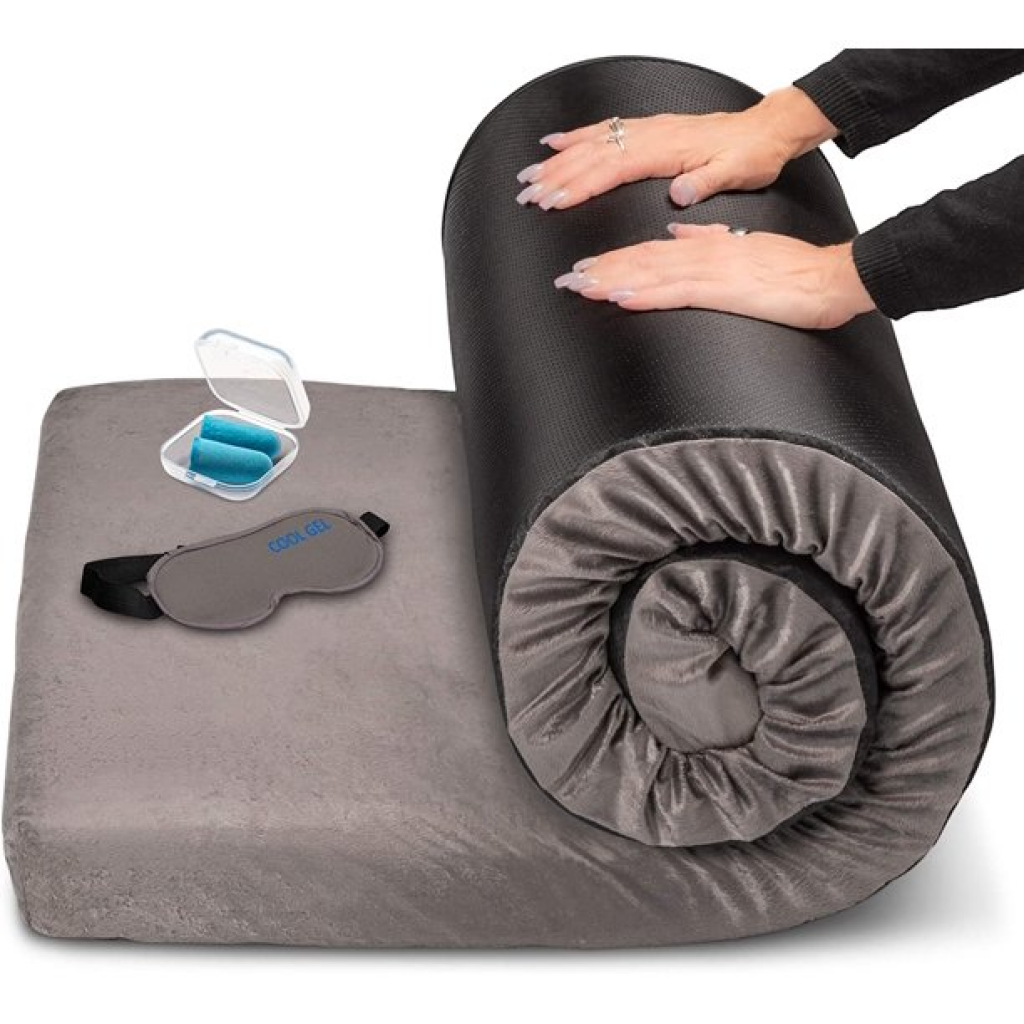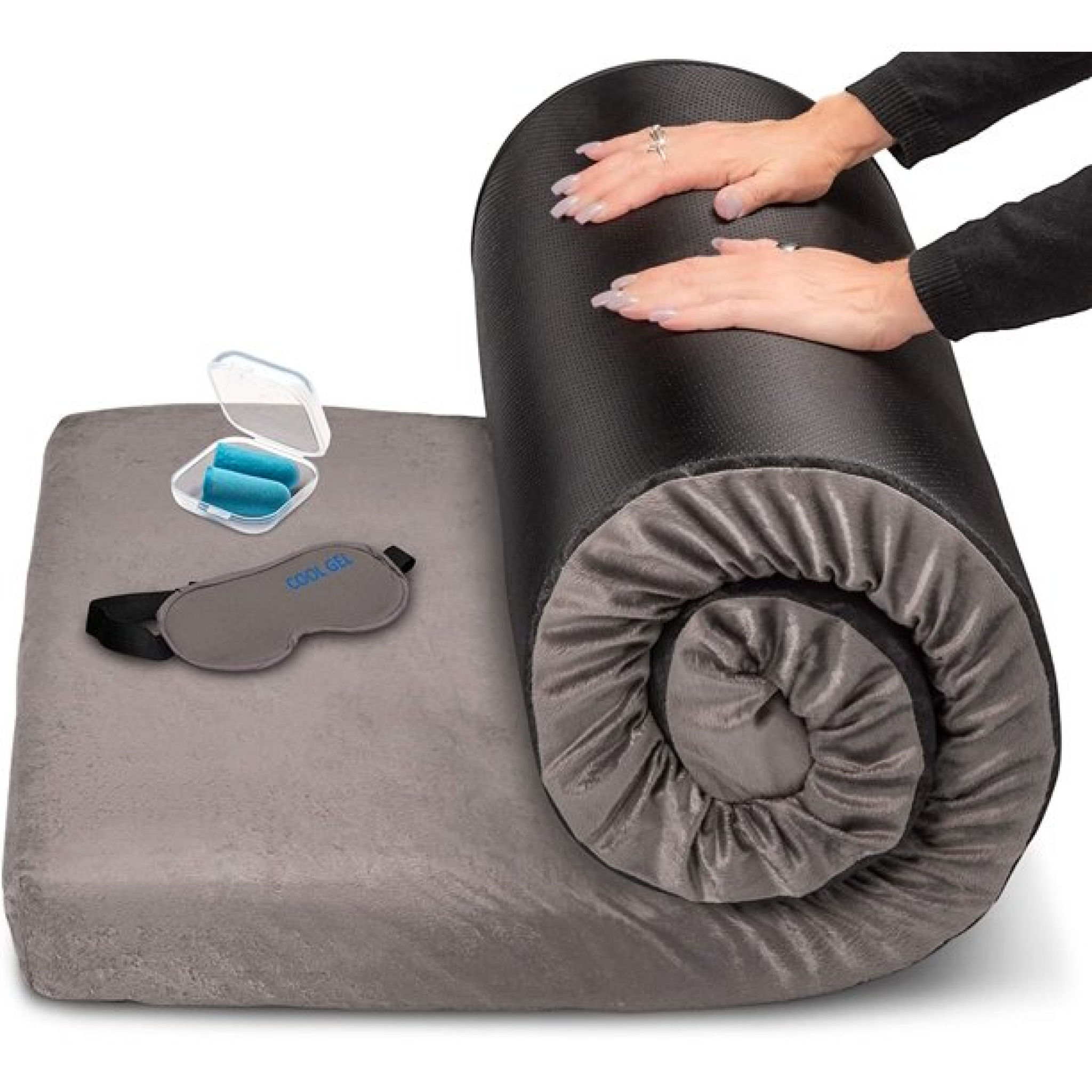 ---
Mattress Width and Length
When you are looking for a mattress for camping, the size and weight will surely be the first things you see. The main thing that you should know is that there is no standard size for an air mattress. Those who want a traditional mattress should keep in mind that the ordinary air mattress is about 24 inches wide and about 72 inches long.
The difference in the size of the mattress is due to the firmness. The lighter the bed, the more comfortable it will be.
Mattress Insulation: R-Value
When you purchase a new mattress, you might notice a label that reads "R-Value" But what does this mean?
Mattress insulation is a measure of resistance to the flow of heat. The higher the R-value, the better able the material is to resist the transfer of thermal energy. A higher R-value means that heat energy will not be transferred easily; this can help you stay warmer in the winter and cooler in the summer. How is this different from the thickness of the mattress? Mattress layers are made up of other materials, and each has its amount of R-value.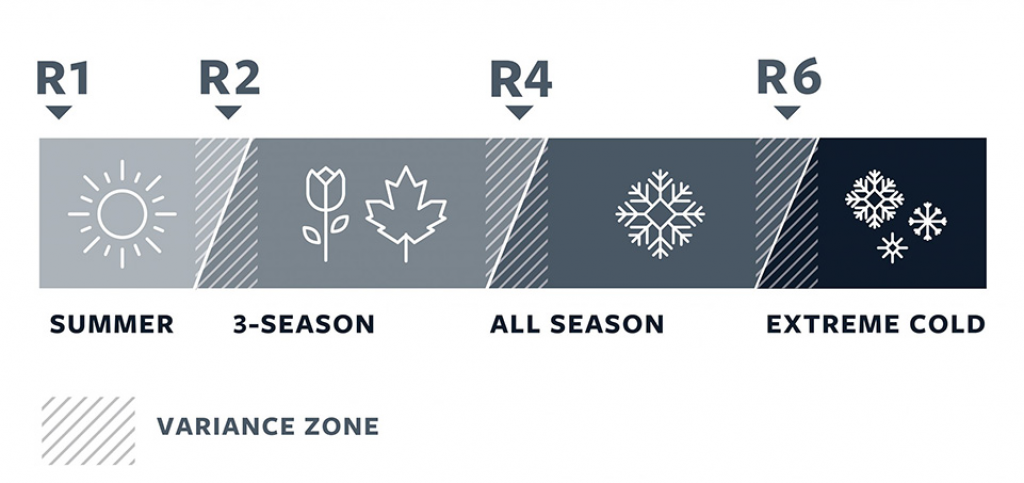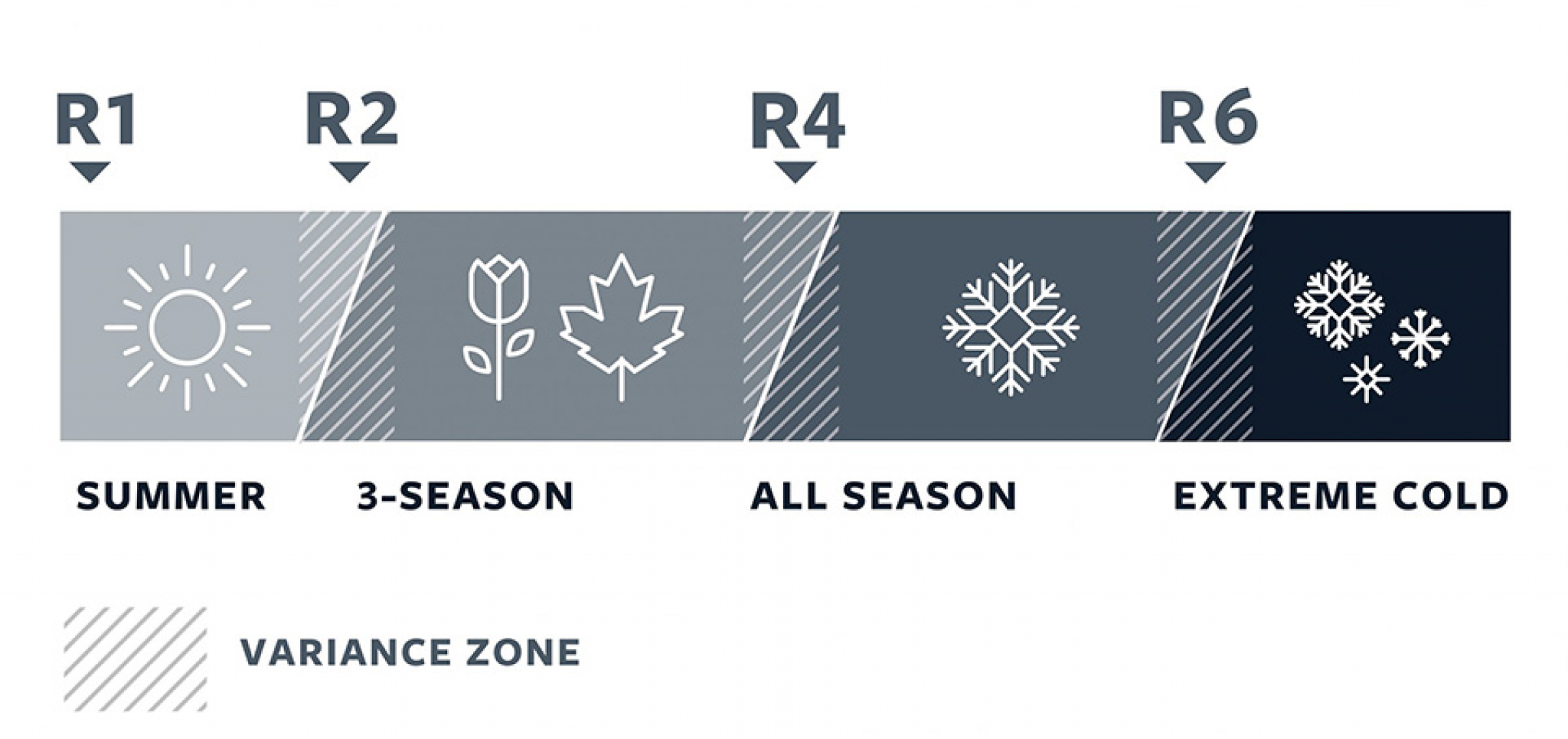 For example, for summer camping, warm and dry weather, you can choose a camping mattress without insulation at all or with a minimum R-Value of 1.5. For cool weather, the recommended R-Value is at least 3, and for winter and snow – above 5.
Packed Size
Camping mattresses are ideal for most camping trips. They are filled with foam, cushiony air cells, foam, or fiber. Air mattresses are comfortable to use and lightweight. The mattress is rolled up and stored in a travel bag.
To use it, the mattress is unrolled, and then the pump or fan is used to inflate the mattress. The bed is then ready to use. After the night, the air mattress deflates and folds up small enough to fit back in the bag.
Valve Types
The camping mattresses with valve types have become quite popular in recent years. They are an excellent alternative to inflatable mattresses that are not as comfortable as the valve types. The valves are reliable and allow you to avoid needing to carry extra air pumps on hand.
The valve types consist of one-way valves that are located on the mattress to be able to deflate them easier. The stuff with these valves can get to its compressed form faster than without them.
Durability
Durability is one of the key factors to be considered when buying a camping mattress. Especially if you are planning on taking the camping mattress on a hiking trip or just to use it for the fun of it, the camping mattress is subject to wear and tear.
The durability of a camping mattress is measured in deniers. Denier is a unit used to measure the linear mass density of any material. We recommend that you check this indicator if it is in the product description. For camping mattresses or pads, the denier value ranges from 70 to 150. The higher it is, the more durable the mattress is and the less prone to tearing.
---
How to Store Your Camping Mattress
The camping mattress will have a better chance of surviving multiple uses if you can store it properly between camping trips. You might like to use the same storage space every time so that you can easily find the camping mattress when you are ready to use it again.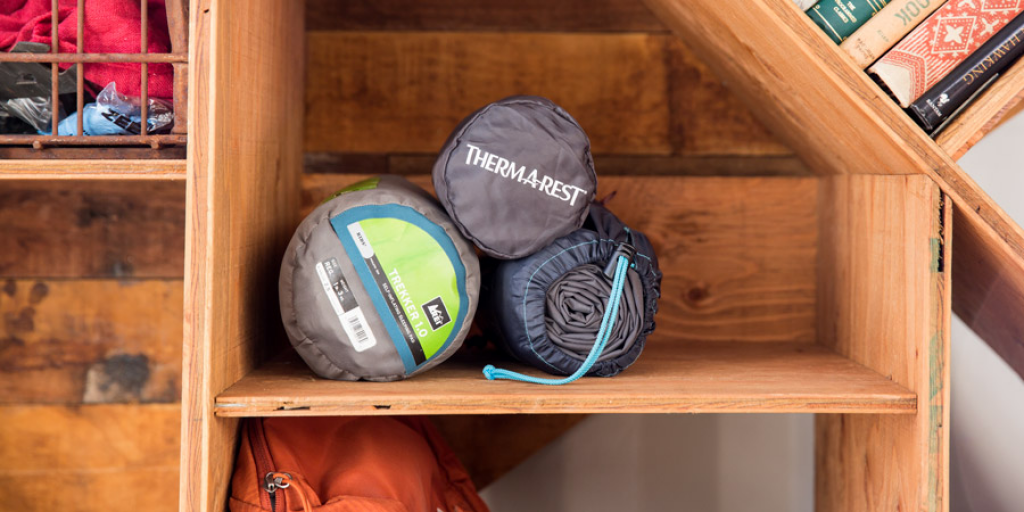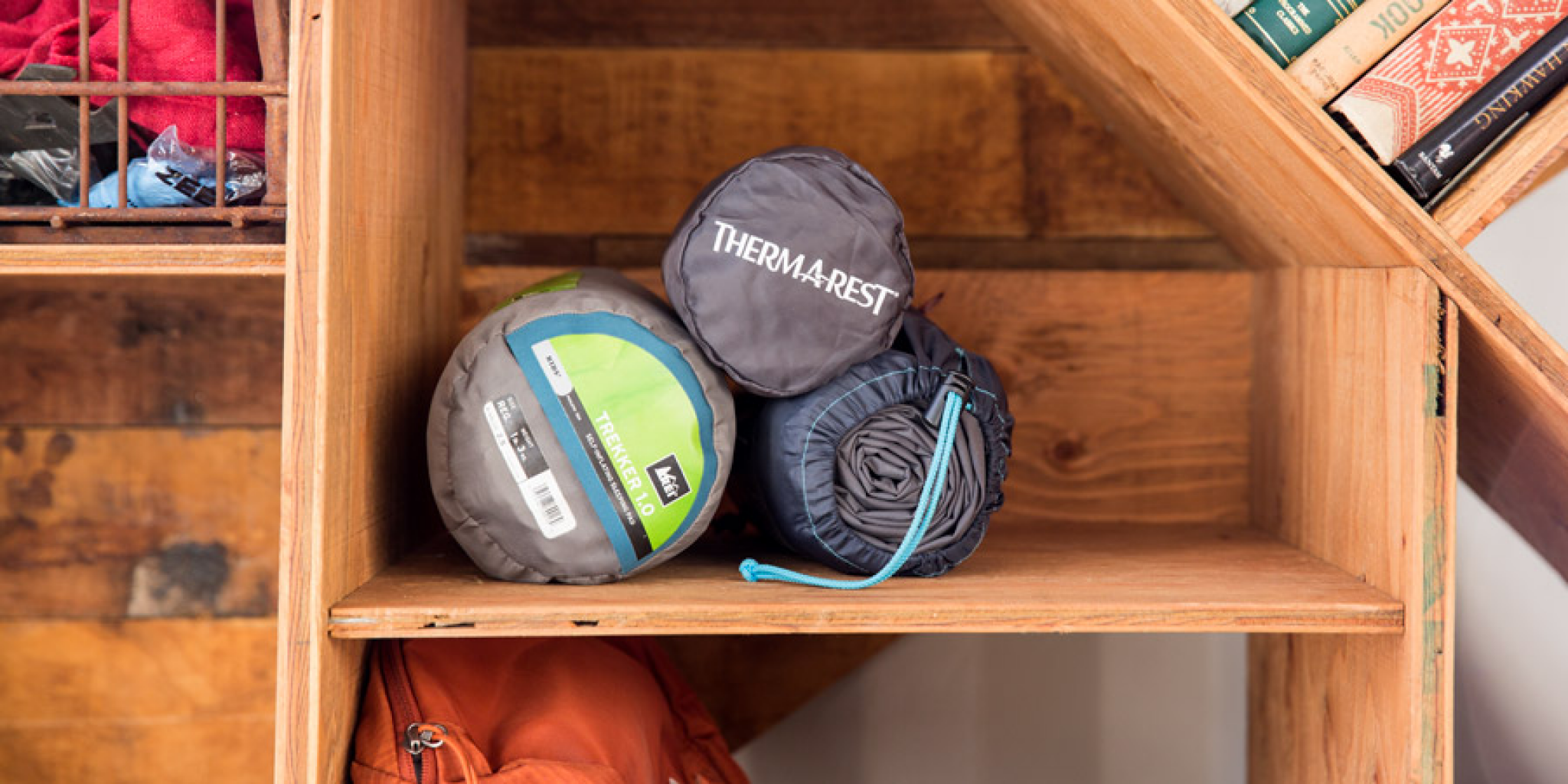 Always make sure to store your camping mattress in a dry and well-ventilated place. You should avoid keeping the camping mattress in a place with too much humidity. Moreover, you should not store it with too much sun exposure, as the sun may overheat your camping mattress.
---
FAQ
What should I look for in a camping mattress?
Look for a camping mattress that is lightweight and easily transported without taking up too much space. Additionally, make sure that the mattress is made from waterproof and durable materials that can withstand the elements.
What is the best camping mattress for back sleepers?
Firm mattresses with a medium to a high level of comfort are typically the best for back sleepers. Look for mattresses with memory foam layers as this provides more support and comfort.
What is the best camping mattress for side sleepers?
The best camping mattresses for side sleepers are typically those with a softer surface and more contour to accommodate hip and shoulder pressure points. Consider mattresses with multiple layers of foam and cushioning for better support.
What is the best camping mattress for stomach sleepers?
Stomach sleepers want a mattress that is on the firmer side since there is less pressure on the lower part of the body and less need for pocketed coils or contouring. Look for a mattress with a supportive core or a firmer foam layer.
What is the best camping mattress for couples?
The best camping mattress for couples is one that can accommodate the weight of two people without sagging in the middle or transferring too much weight from one partner to the other. Look for a mattress that is made from materials like spring coils or memory foam, and that has an adjustable firmness option.
---
The Bottom Line
We hope that you have found our guide useful in finding the right camping mattress for you. As we mentioned earlier, there are many different camping mattresses, and it is impossible to say that one mattress is best for everyone.
We have provided you with the information you need to make an informed decision and have included a couple of our favorites. It is up to you to do your research and find the mattress that is right for you. There are many resources available to you when you are searching for a new camping bed, and we hope that we have helped you along with your search for a high-quality, comfortable, and durable camping mattress.