We all know that a good night's sleep is essential for our health, but it's also true that the mattress we're sleeping on has a great impact on how well we sleep. If your bed is not perfect, you can use a mattress topper to improve its firmness and comfort.
In this article, you will learn about the IKEA mattress topper and what to consider before buying one.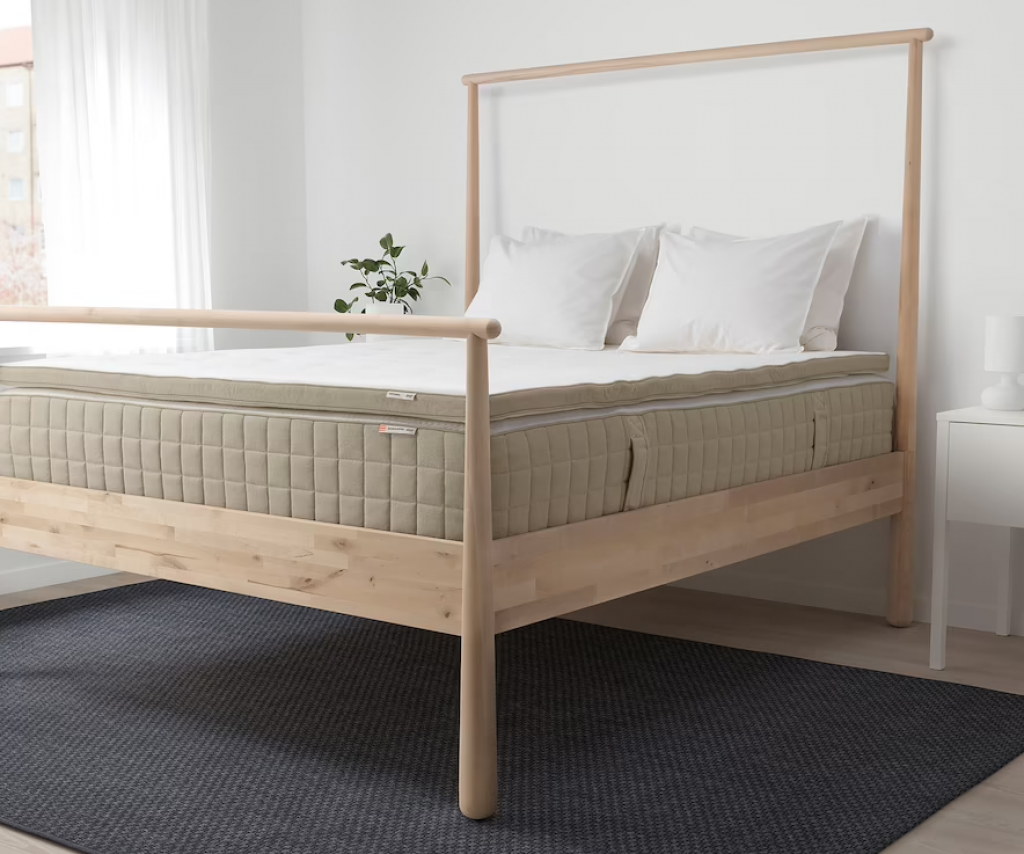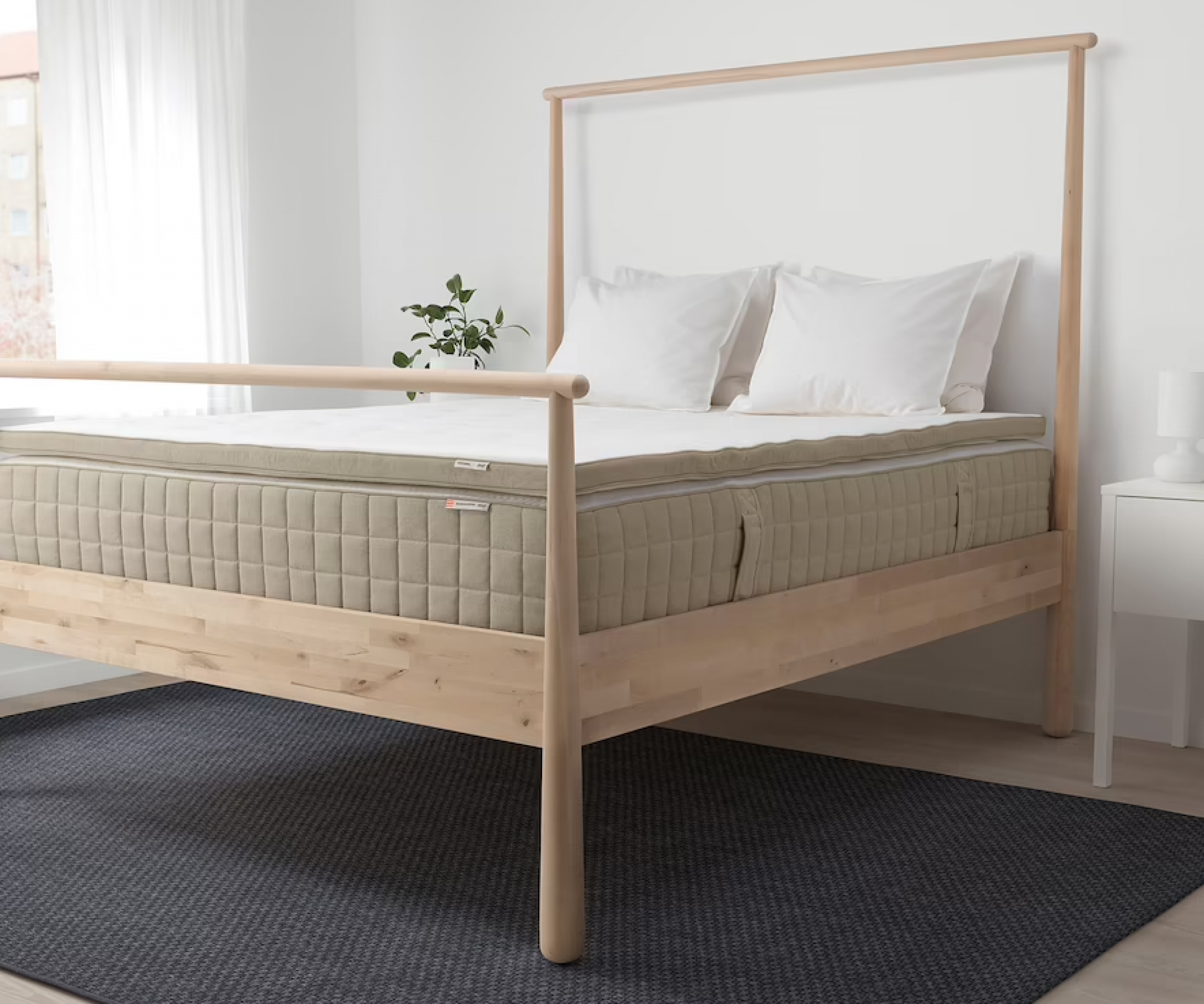 ---
Top 4 IKEA Mattress Toppers
IKEA TUSSÖY Mattress Topper
Sizes: Twin, Full, Queen, King
Construction Type: Memory foam
Materials: 64 % polyester, 36 % cotton, polyurethane memory foam
Price: $
---
IKEA TANANGER Mattress Topper
Best Overall
The IKEA mattress topper is a premium memory foam bedding designed to give you the proper comfort and support. This product is one of the most highly sought-after pads that can be found in stores, and with good reason.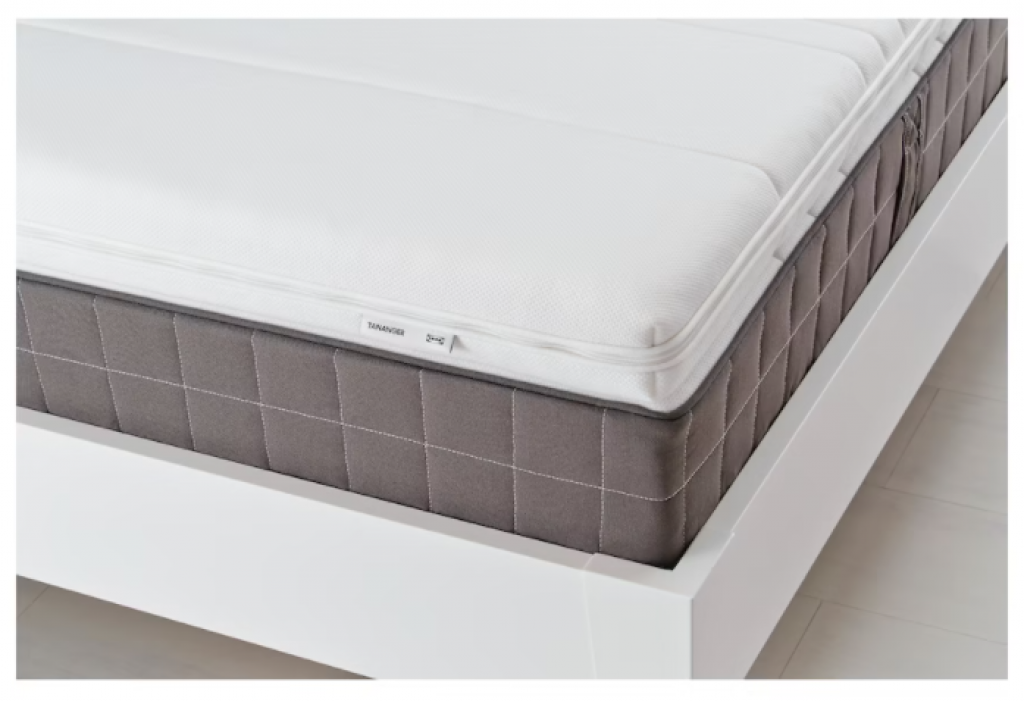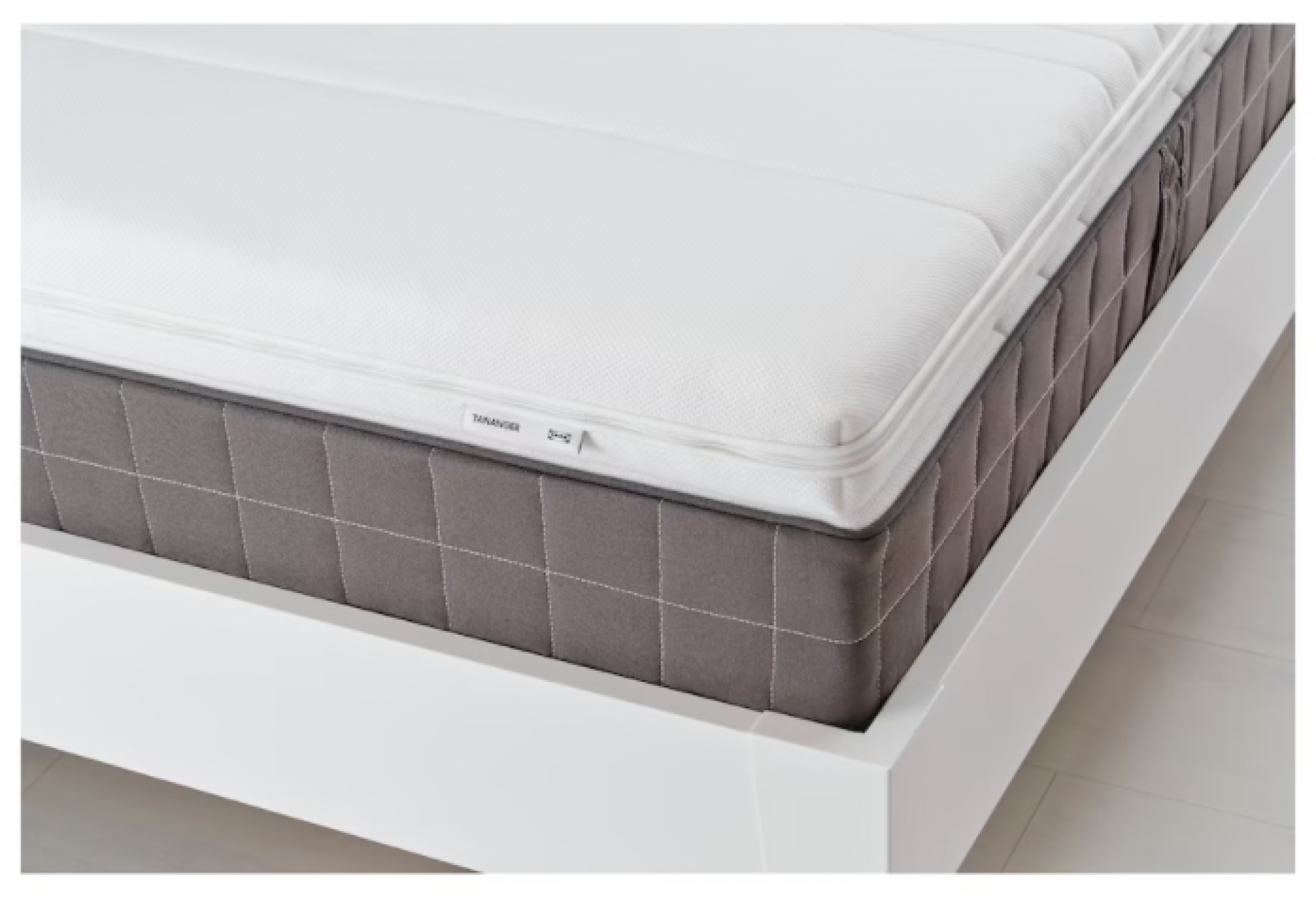 The mattress topper has many benefits, like its filled with memory foam that molds to your body, giving a softer sleep surface; it provides twice the amount of comfort by placing one on top of an existing mattress; it's made from stretch fabric on the top side which moves with you for maximum comfort, and its removable and washable cover allows users easy access for cleaning. This is a product that comes from Twin to Kind size.
The IKEA mattress topper is made from high-quality materials that are meant to last for many years. As mentioned before, this product works extremely well when used on top of an existing mattress.
This means that you have the option of adding it as a layer to your current bed or even replacing your existing mattress pad with this one for optimal comfort. The memory foam filling, in particular, is designed to give your body added support and comfort while also allowing it to breathe easily so you can sleep better through the night.
What I Like
The mattress topper is filled with memory foam that molds your body, giving a softer sleep surface.
The cover can be removed and washed for added convenience when it comes time for cleaning or changing covers.
---
IKEA TUSSÖY Mattress Topper
Best Soft Fabric
The IKEA TUSSÖY mattress topper is an excellent option for those who are trying to find a new or extra firmness in their mattress. This pad is an excellent option for anyone on a budget that wants an extra boost of support. The Tussöy provides the perfect amount of firmness to keep you cool at night and offers the added benefit of memory foam which helps with any aches and pains.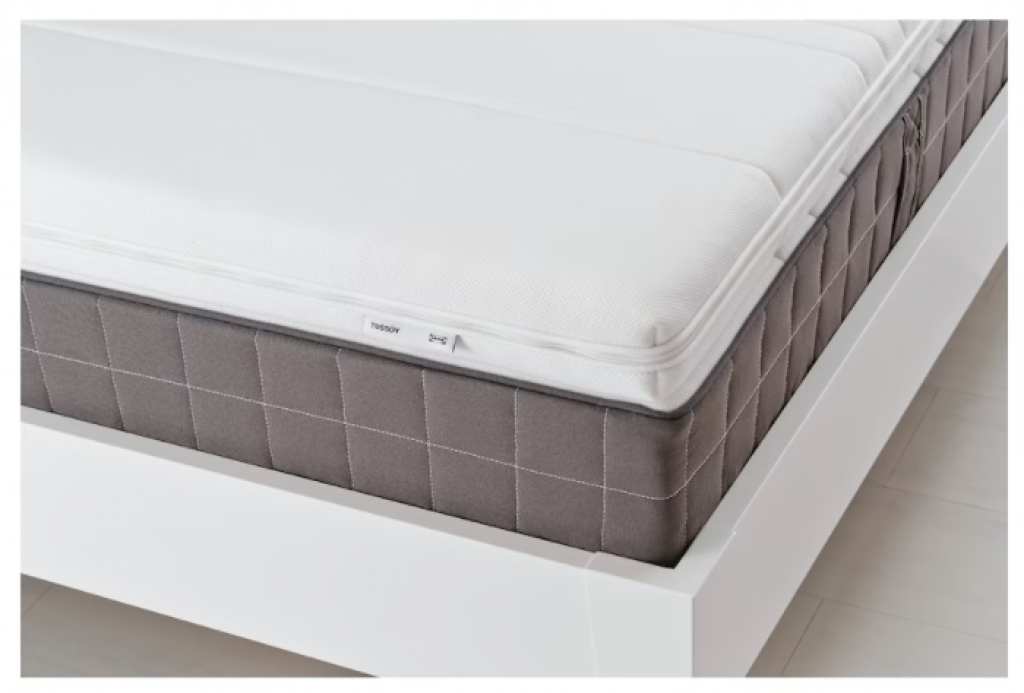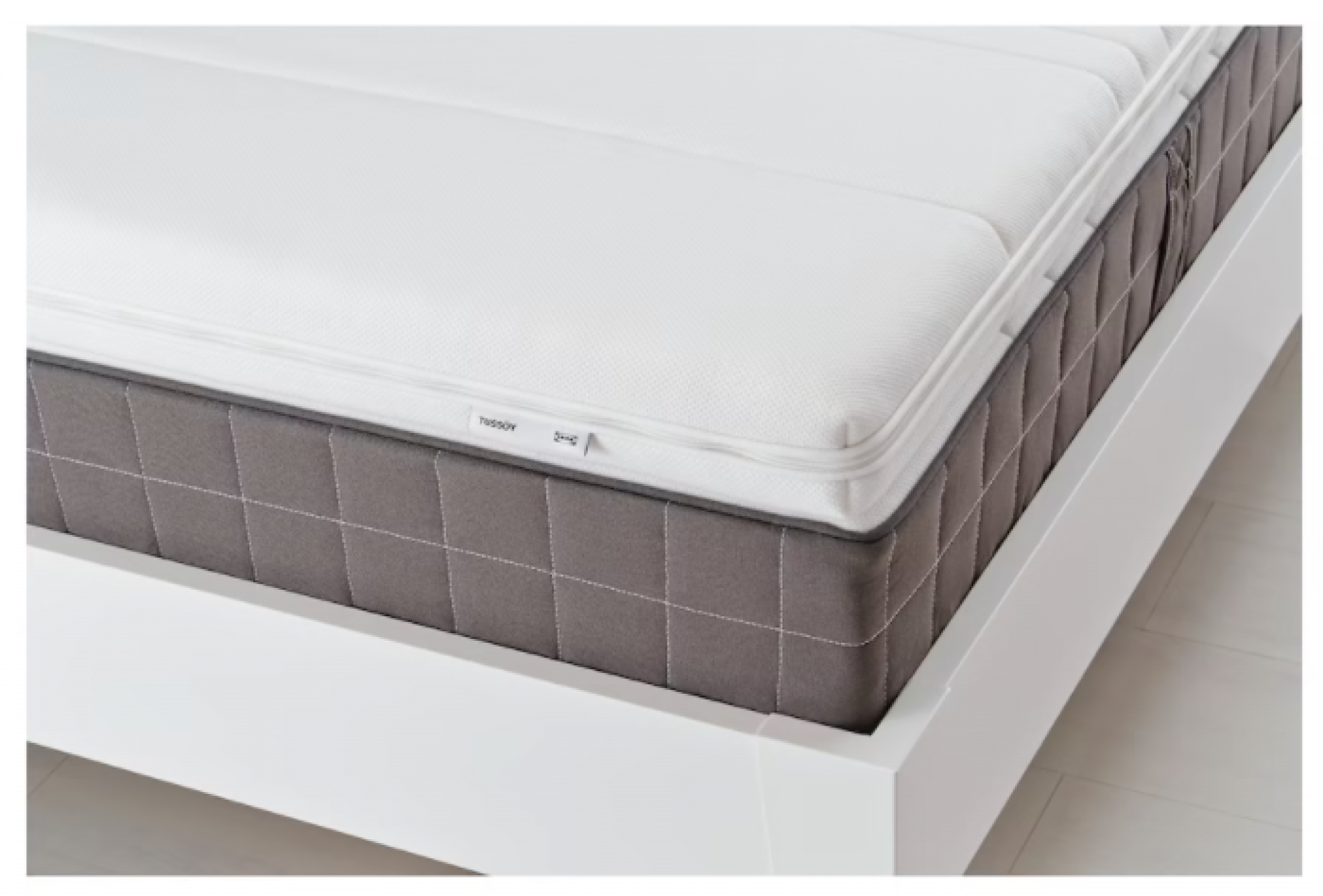 It also has stretch fabric on the top side that allows room for you to air out your sheets or blankets comfortably. There are several options that will work with almost any type of bed frame or mattress size. Users can roll up the pad when they have completed using it, making it easy to transport and store. Overall, I highly recommend this mattress pad from IKEA as it's reasonably priced and does what it claims to do.
What I Like
The IKEA TUSSÖY Mattress Topper allows you to feel cool and comfortable while on your mattress at night.
It also provides a great deal of support for your body.
This product is machine washable, so you can clean it when needed.
---
IKEA KNAPSTAD Mattress Topper
Best Cooling Effect
The IKEA KNAPSTAD Mattress Topper is a great product to add some comfort and luxury to your bed. The cool gel side of this mattress pad is perfect for those summer nights when you're just too hot, as well as the memory foam side, which will provide a snug and supportive sleep.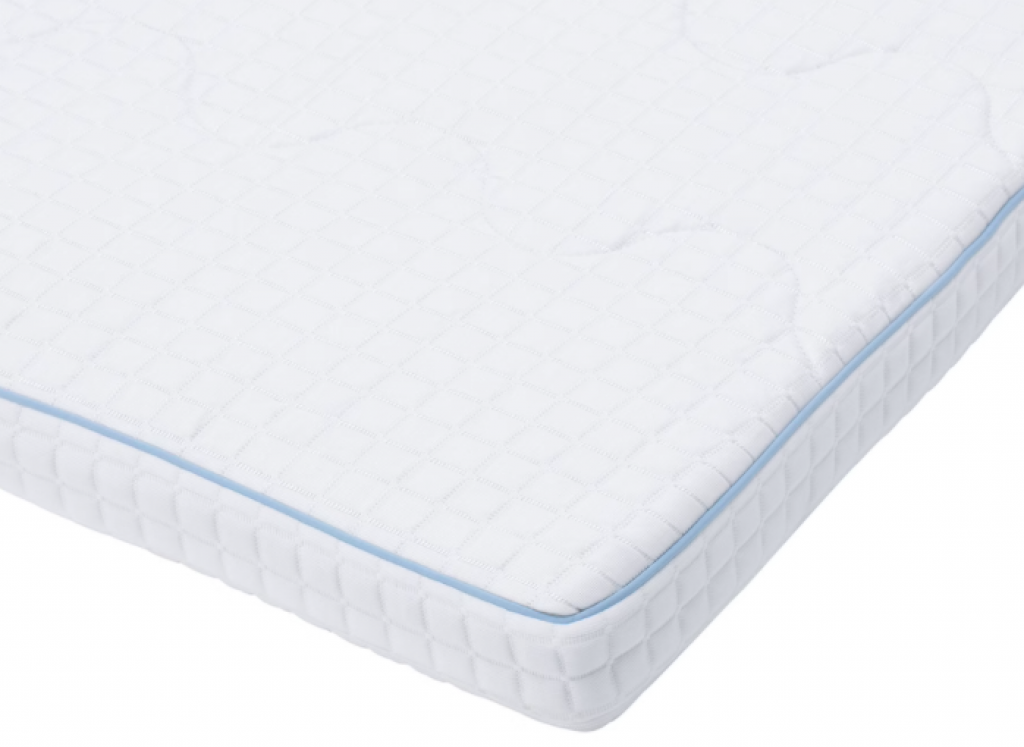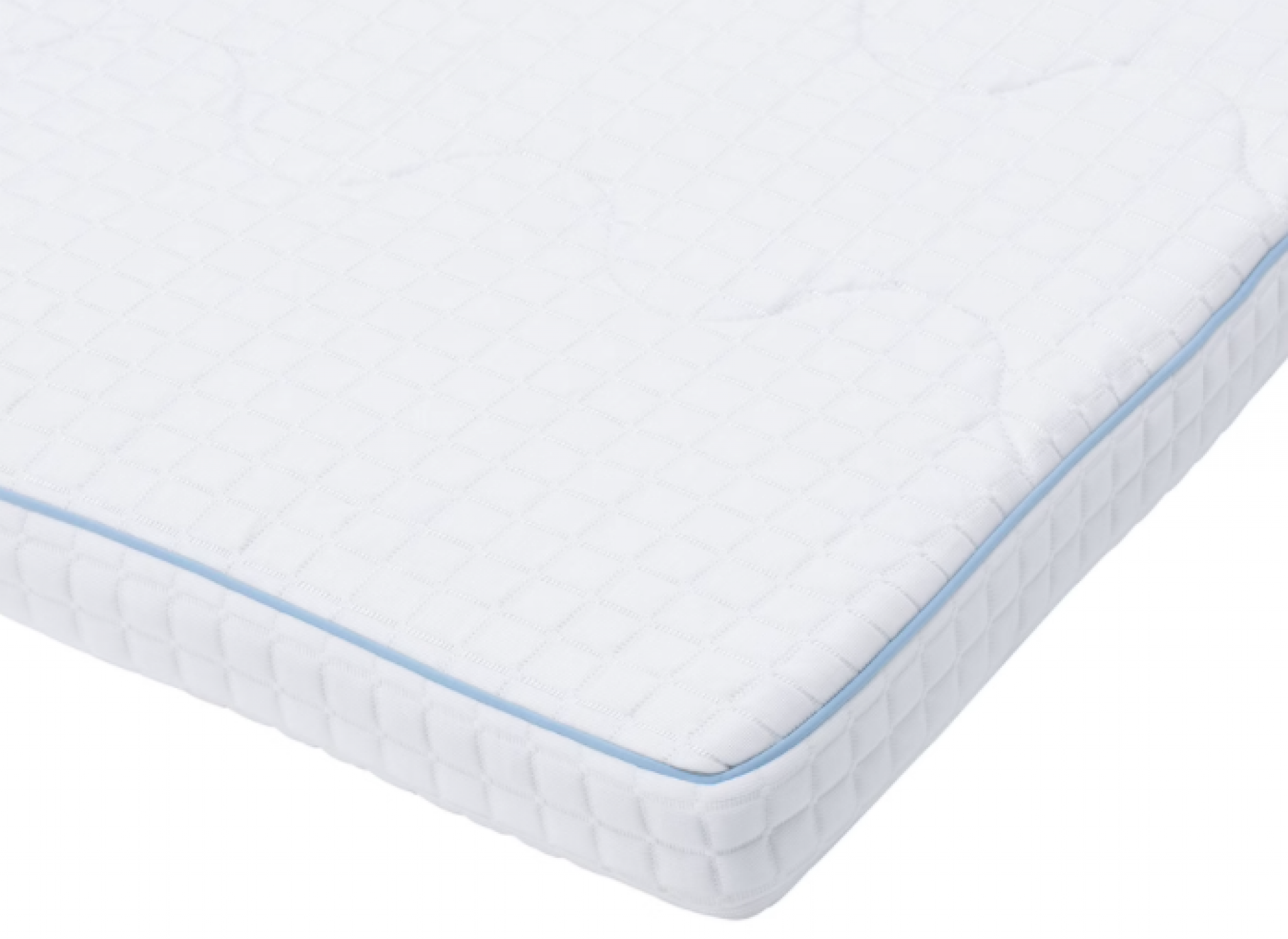 With the stretch fabric on top of this mattress topper, you can easily put it on your bed. The individual knitted fibers of the fabric provide a soft and plush feeling, helping you relax from head to toe.
The mattress topper is available in four sizes: Twin, Full-size, Queen-size, and Kind-size. Choose the size you need and try it out to enjoy yourself!
What I Like
The mattress topper feels nice and soft.
The gel and memory foam combination are really comfortable to lie down on.
Since it has cool gel and memory foam layers, it keeps you cool through the hot summer nights and provides a snug sleep all year round!
The stretch fabric makes putting this mattress pad on your bed a breeze.
---
IKEA TISTEDAL Mattress Topper
Best Pressure Relief
If you require a new mattress pad to extend the life of your current mattress, IKEA has created the TISTEDAL Mattress Topper that can help. This high-quality product provides comfort with layers of softness due to its natural latex filling, which is highly durable and helps reduce any allergens in bedding.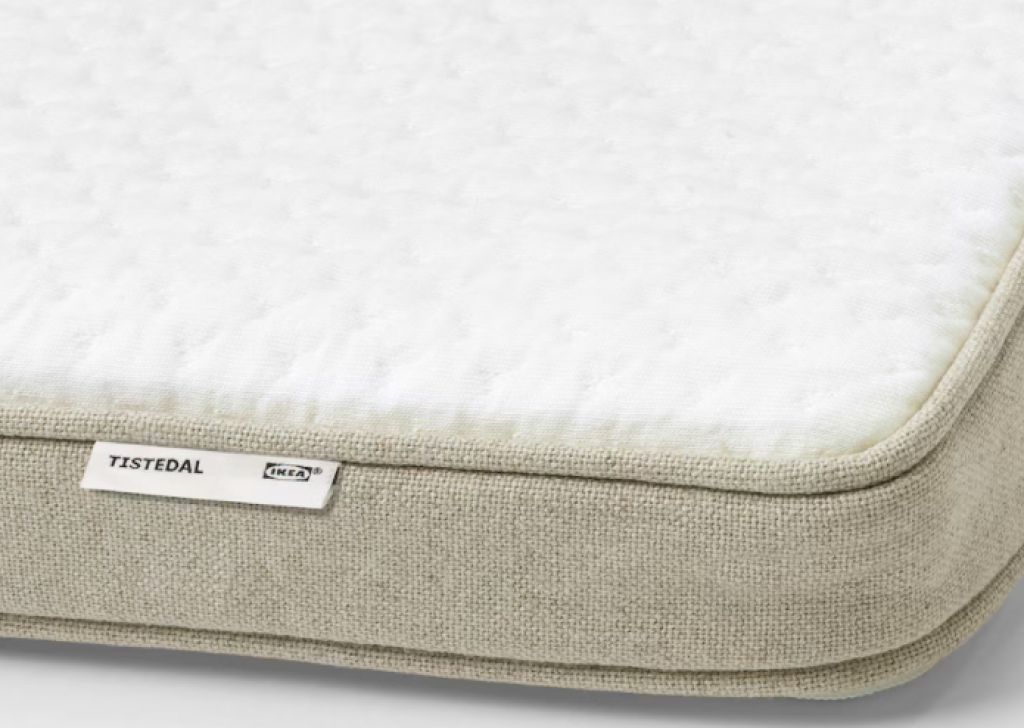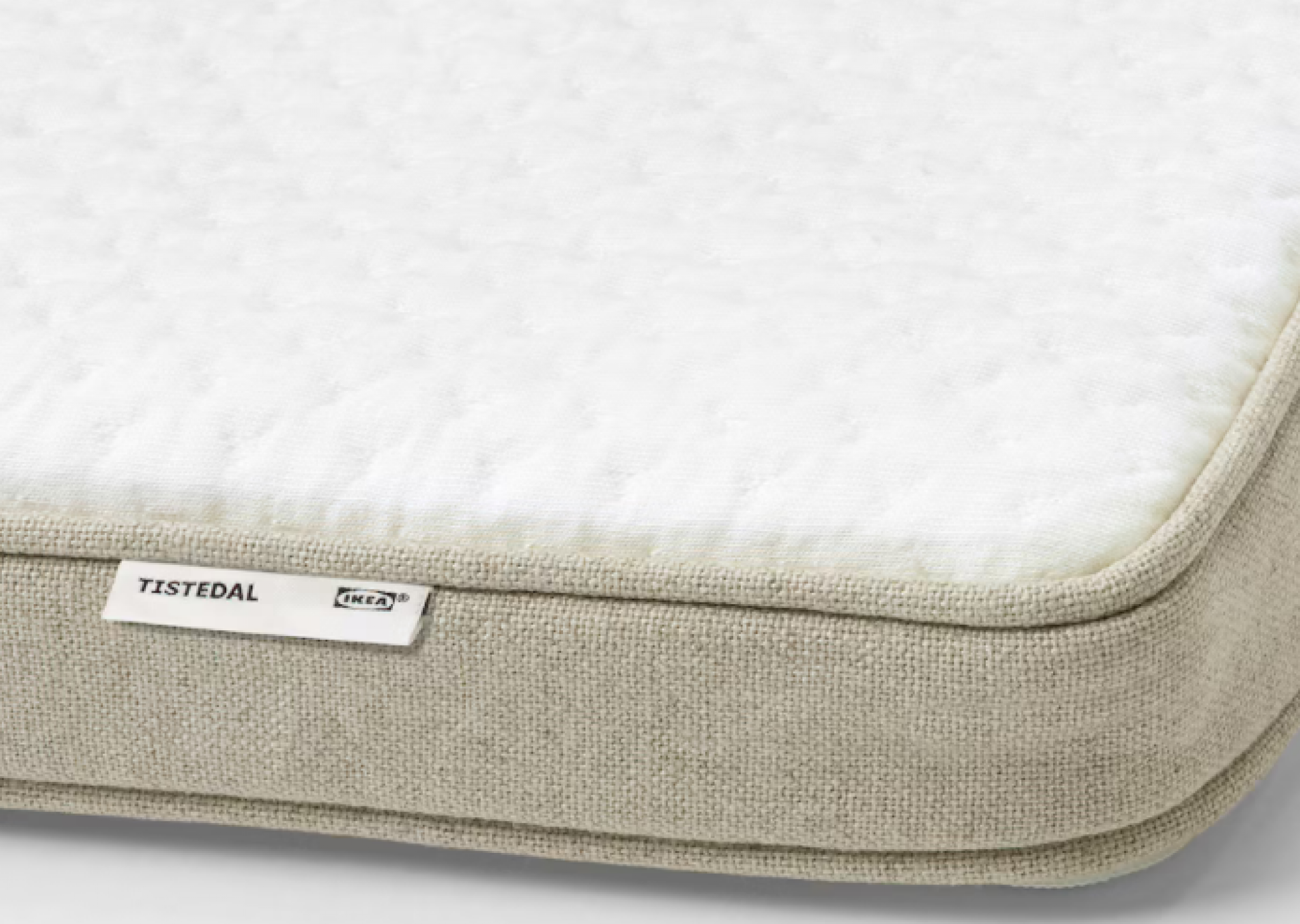 This mattress pad helps to extend the life of your mattress. Natural latex filling with high pressure-relieving capacity enables you to relax more fully and gives a softer sleeping surface. The upper surface is made of 100% eco-friendly cotton.
100% natural latex for soft but durable comfort help retain the shape of your mattress – even when it is continually used for a prolonged period. The wool material is hypoallergenic, making this product easy to care for, and the fabric-to-fabric bonding ensures no shifting over time.
What I Like
IKEA mattress topper prevents bumpy areas from forming on your mattress.
The natural latex in this mattress pad wicks away moisture and provides soft, sink-in comfort.
This pad helps to extend the life of your mattress.
Latex provides pressure-relieving and comfortable sleep.
The textile is made of 100% cotton.
---
What Is An IKEA Mattress Topper?
A mattress topper is a mattress pad or pillow top hybrid that covers your existing mattress's surface and provides additional height and softness without a significant shape change. It can be used as a new cover for your old bed, or you can use it as an addition to your current bedding to make it more comfortable.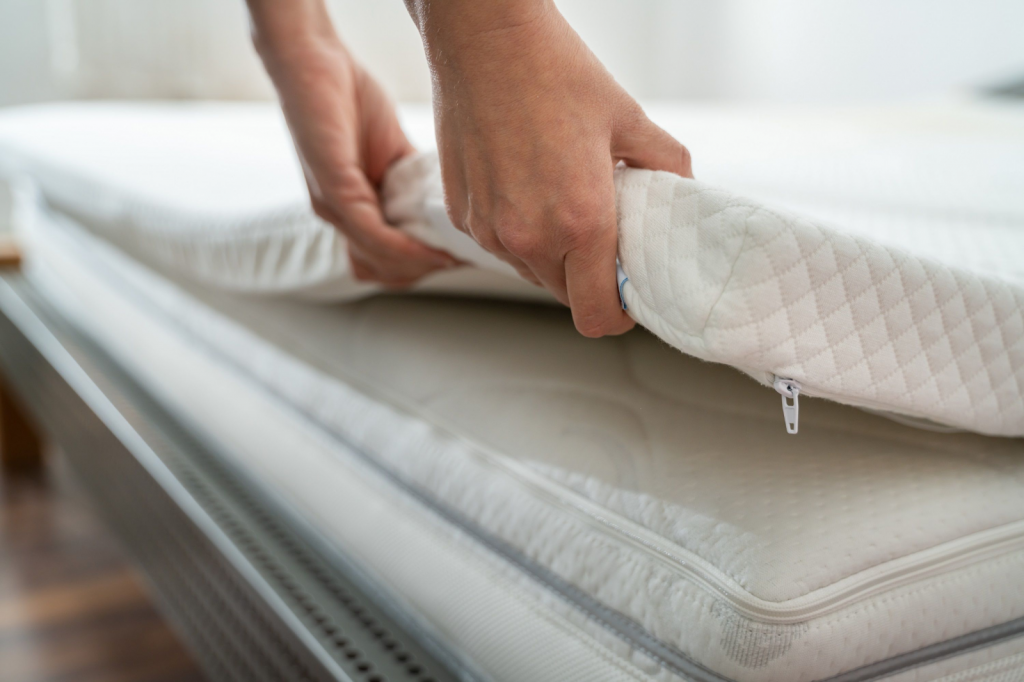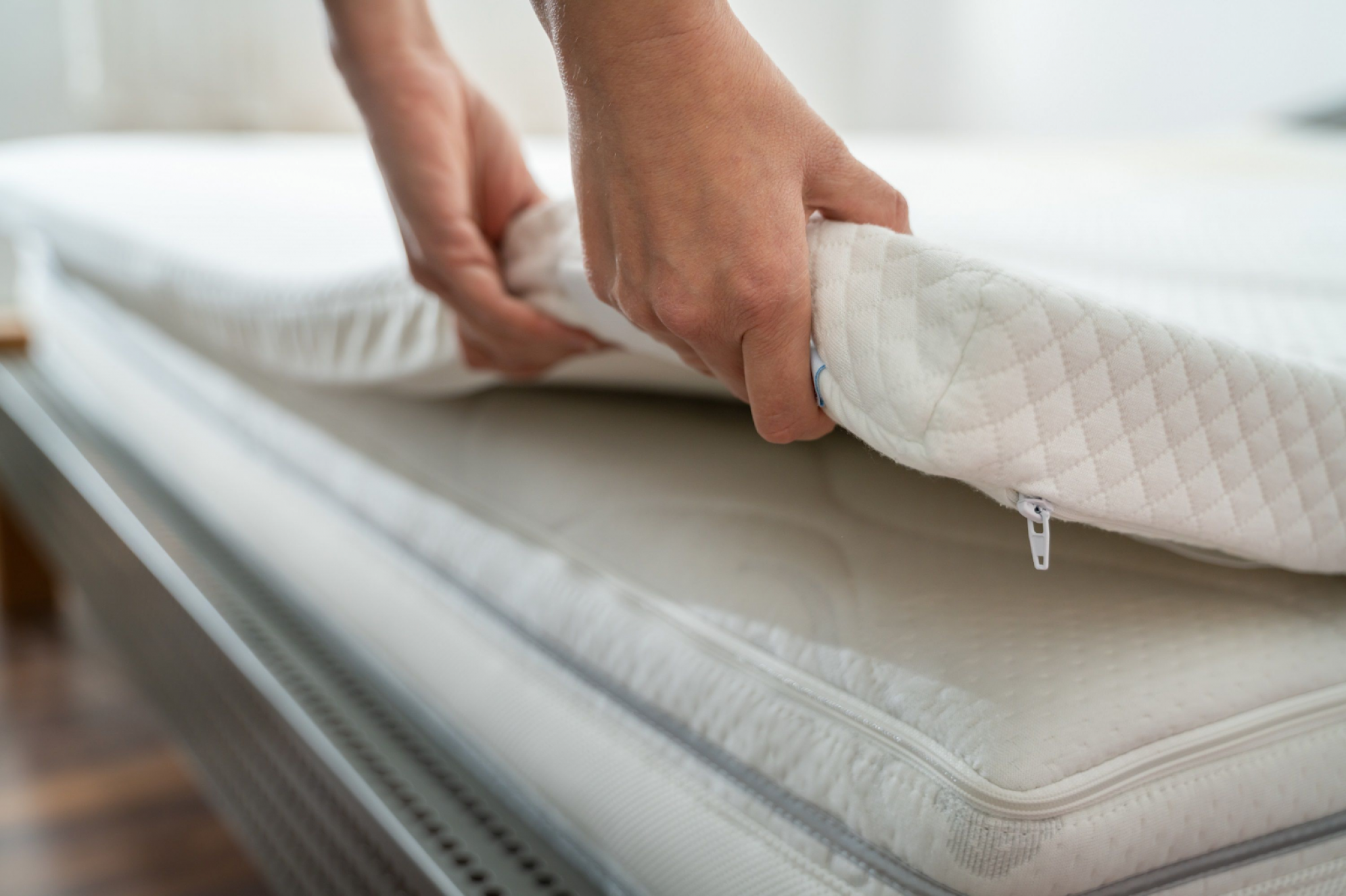 ---
Why Should You Use IKEA Mattress Topper?
There are many people who have experienced back pain when sleeping on a firm or hard surface. This is especially true for those who have an old mattress that has lost its shape and support. However, even if your bedding is soft and comfortable, it can still be too hard for some people due to their unique body weight, body type, or mattress height.
There's where the IKEA mattress topper steps in. It can provide extra comfort to the bed. Another reason to use a topper is to extend the life of your mattress. You can put an IKEA topper on top of the bed and get a new sleeping experience according to the mattress pad firmness.
---
What To Consider When Buying IKEA Mattress Topper For Sleep
When shopping for a mattress topper, there are many things you should consider. First and foremost, the topper should be comfortable. The more comfortable your topper is, the more restful sleep you will get.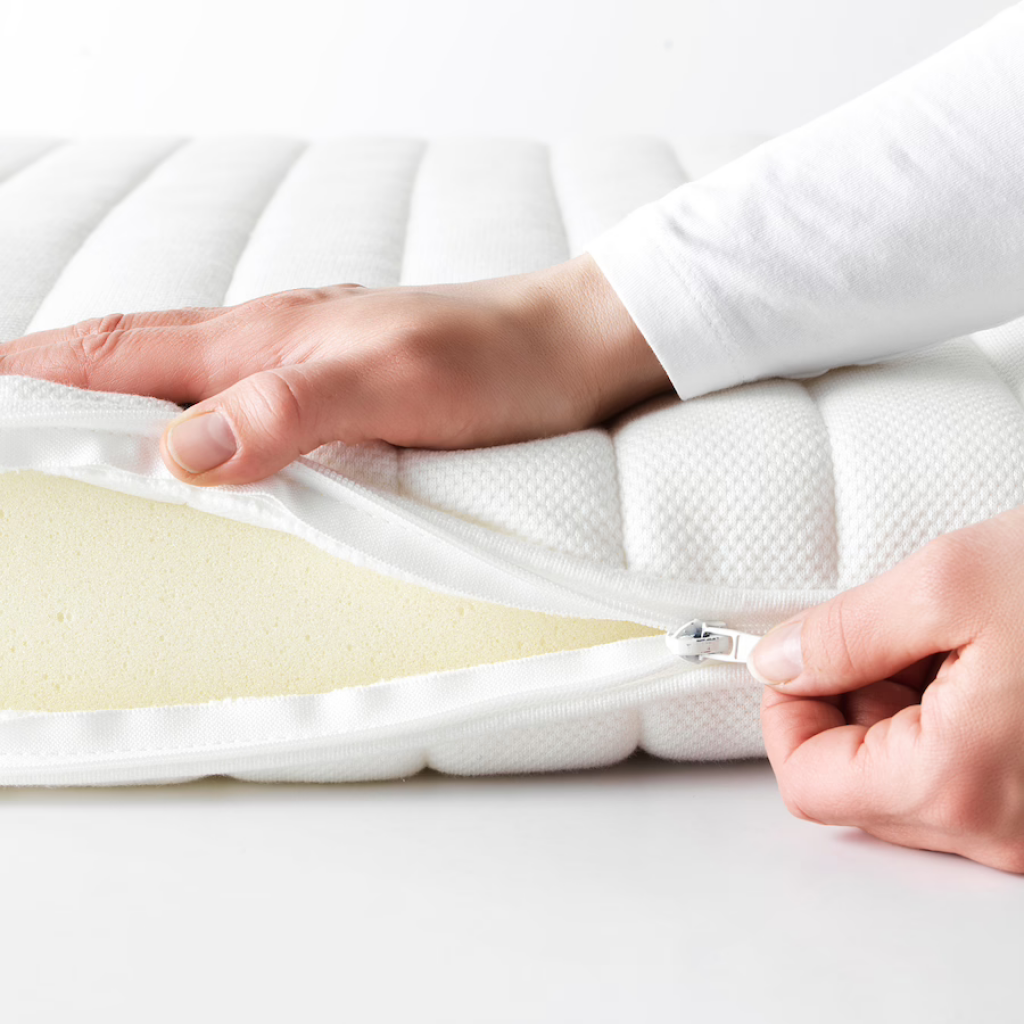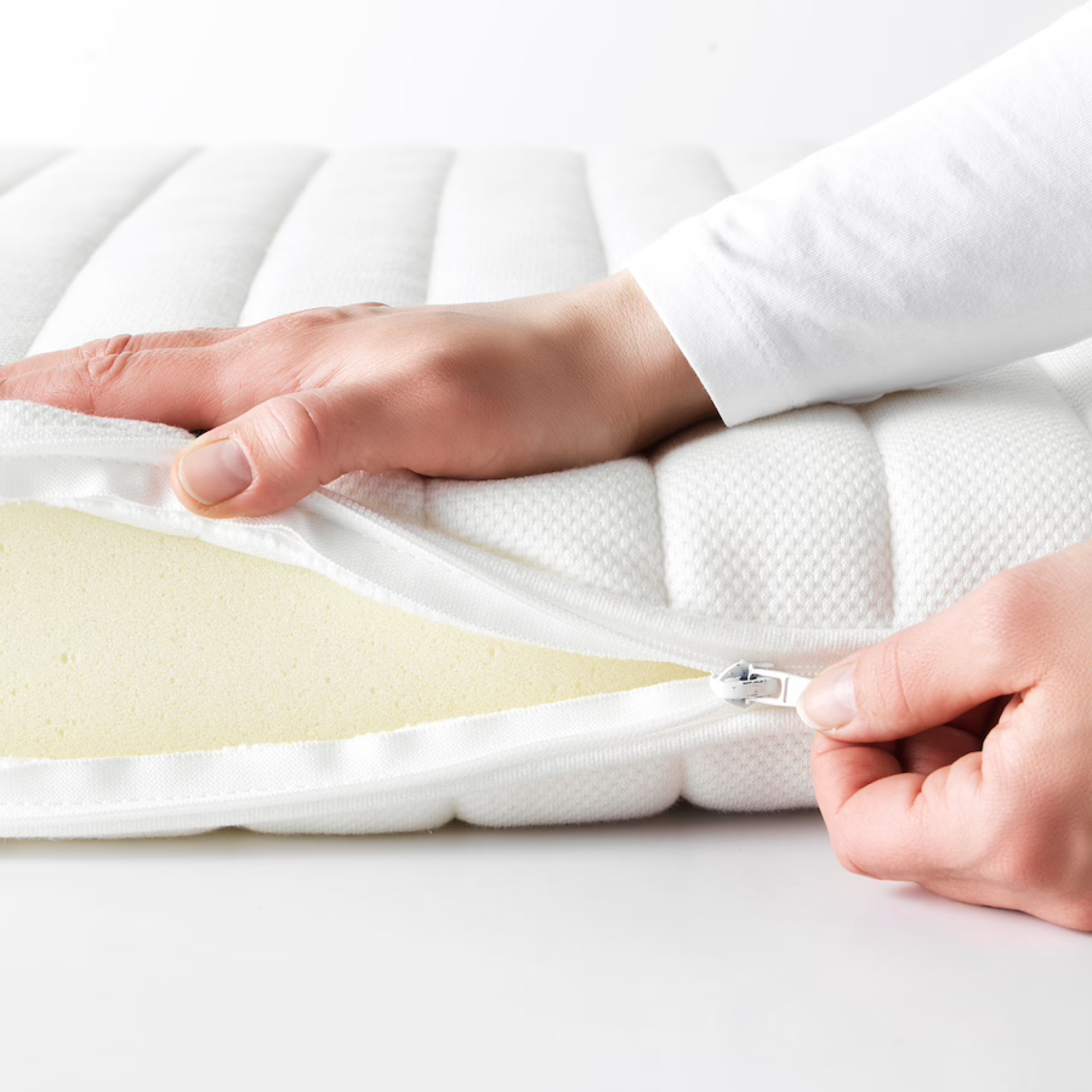 The second thing to pay attention to is whether the covers are removable and washable. This makes it easier to maintain hygiene and cleanliness while providing additional protection against allergens. The third thing is durability. The longer your mattress lasts, the less often you have to replace it with a new one, which saves money in the end. Below are other things to consider when choosing the IKEA mattress topper for your needs.
Quality Of Materials
The mattress pad is one of the essential components of a good night's sleep. You should choose a mattress topper which has good quality materials. Otherwise, you may get less comfort by investing in an expensive topper.
Firmness
A firm mattress pad is more suitable for people who sleep on their stomachs or side, and a soft mattress is recommended for sleepers who want to sleep on their backs. If you are unsure which kind of mattress you should buy, here are some questions to consider: Do you usually toss and turn? How often do you move during the night? If it's possible, try out different mattress toppers before making a decision on which one suits your needs better.
Thickness
The thickness of the mattress topper should match that of your mattress. It is better if the topper has firm and thick support, which provides comfort. If the mattress topper is thin, sleeping on such a bed may be uncomfortable.
Back Pain Relief
We all know that a good night's sleep is essential for our health and proper neck support is crucial for relieving back pain. While it may seem counterintuitive, sleeping on a soft mattress reduces stress on the body and keeps your back in a neutral position while increasing circulation in the spine.
Before buying an IKEA Mattress Topper, the first thing you should think about is whether you want firm or soft enough to provide the correct support for your body and relieve pain.
Cooling
A comfortable bed is also a cool bed. If you wake up in the middle of the night because you are too hot, that's not good for your sleep. If you have a mattress topper with cooling properties, it can help with this problem.
The materials of your mattress pad must create airflow paths that allow air to circulate under the sheets and prevent heat buildup. Such principles serve memory foam best as it has an open-cell structure that allows air to pass through while providing support and firmness at the same time.
Natural latex foam is another well-known material for keeping a suitable temperature at night. It encourages proper blood flow and helps avoid overheating.
---
The Bottom Line
A good mattress pad is necessary for a good night's sleep, but there are various other factors you should consider before buying one. A mattress topper should be comfortable, durable, and cool enough to prevent overheating. This article was intended to inform you about the IKEA mattress topper features, how it can improve your sleep, and what concerns you should keep in mind when shopping for one.
---
FAQ
Which Is The Best Mattress Topper In IKEA?
Trust IKEA. The Swedish company is a world-renowned leader in the industry of furnishing homes and represents an excellent option for mattress topper users. You will be able to find a range of products from the manufacturer, but the most popular of these is the IKEA TANANGER Mattress Topper.
Is IKEA Mattress Topper Worth It?
An IKEA mattress topper can provide you with a lot of relief from the pressure points in your body when you sleep. And if the topper is well-made and comfortable, it can help reduce tossing and turning in bed for a good night's sleep. So, the IKEA mattress topper is an excellent investment for your home.
Is IKEA Mattress Topper Good For Backache?
Back pain is one of the many common problems that people face. And the leading cause of backache is a bed mattress, which causes uncomfortable sleep and can lead to more serious injuries. IKEA Mattress Topper alleviates backaches by providing adjustable firmness and breathability. The back pain relief mattress topper also increases blood circulation and improves alignment, reducing pressure points on your spine, hips, shoulders, etc.