Futons are the go-to choice for many people in Japan and most parts of Asia. A futon mattress is a thin bed that folds out from the wall for sleeping on. It can be stored away when not used, saving space in cramped living quarters like apartments or dorms.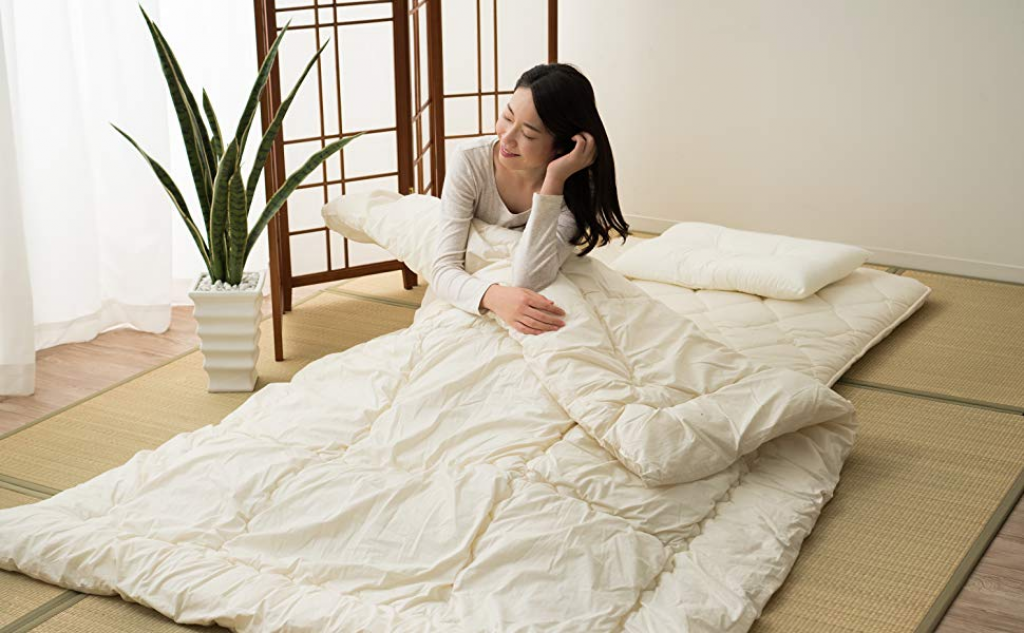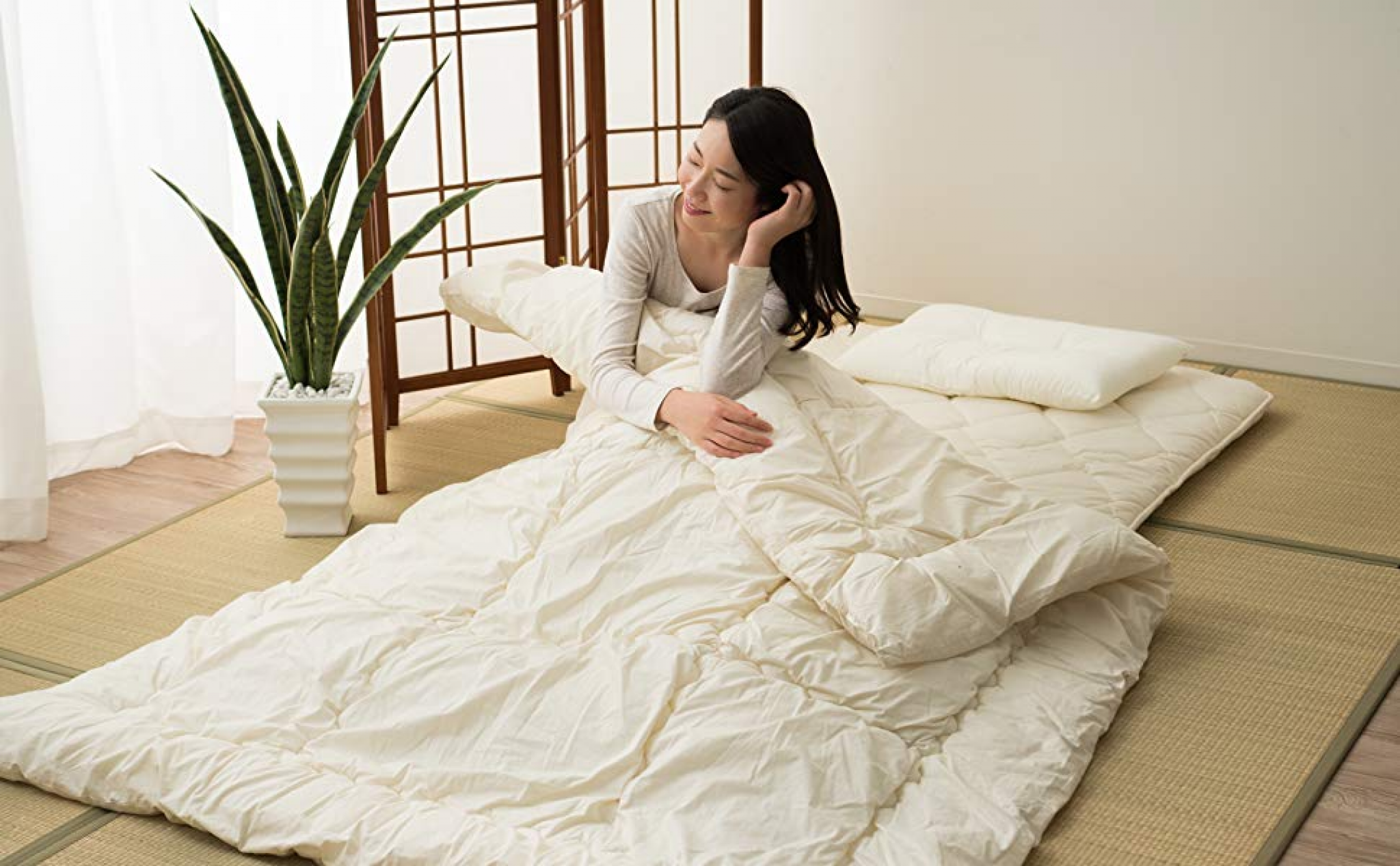 Wherever you live, they're inexpensive and portable. This guide will show you how to choose the best Japanese futon mattress for your comfortable sleep.
---
Top 5 Japanese Futon Mattresses
EMOOR Japanese Traditional Futon Mattress
Dimensions:: 83″L x 39″W x 2.5″T
Construction Type: Futon
Materials: Cotton, Polyester
Price: $
---
Best Japanese Futon Mattresses Reviews
EMOOR Japanese Traditional Futon Mattress
Best Overall
EMOOR Japanese Traditional Futon Mattress is a new alternative to the standard spring mattresses you normally use. This mattress was designed specifically for those who want to sleep on a futon while still showing off their taste in traditional style and technology.
This design makes it perfect for guests, small families, frequent movers, and students who need a quick solution to save space.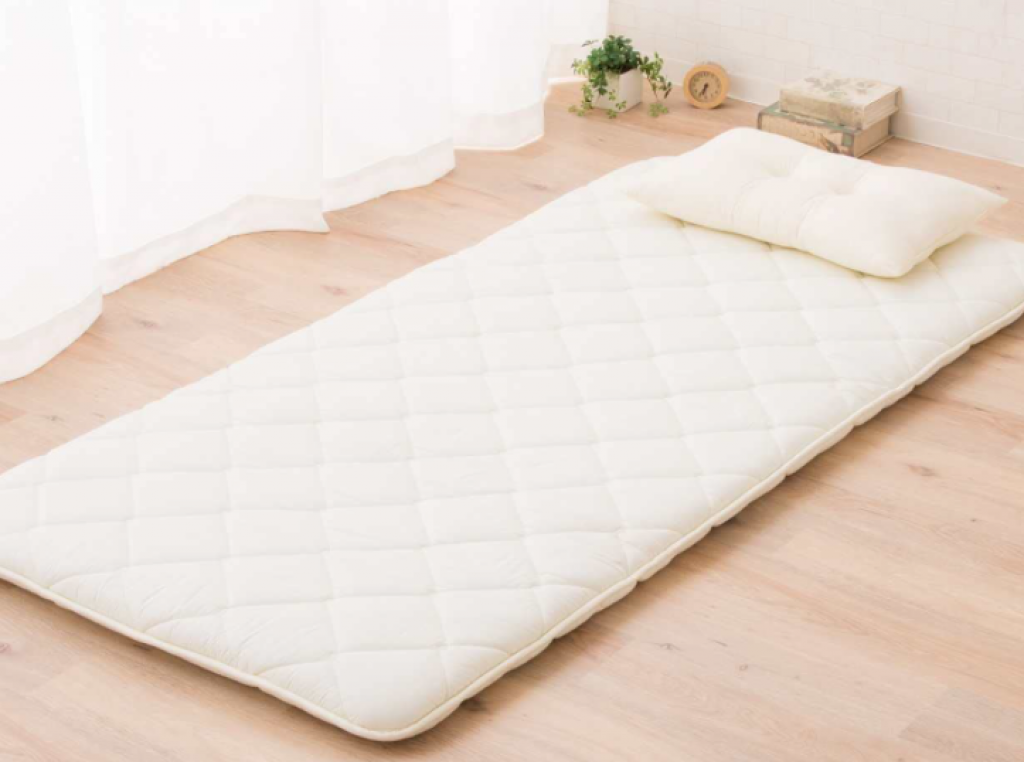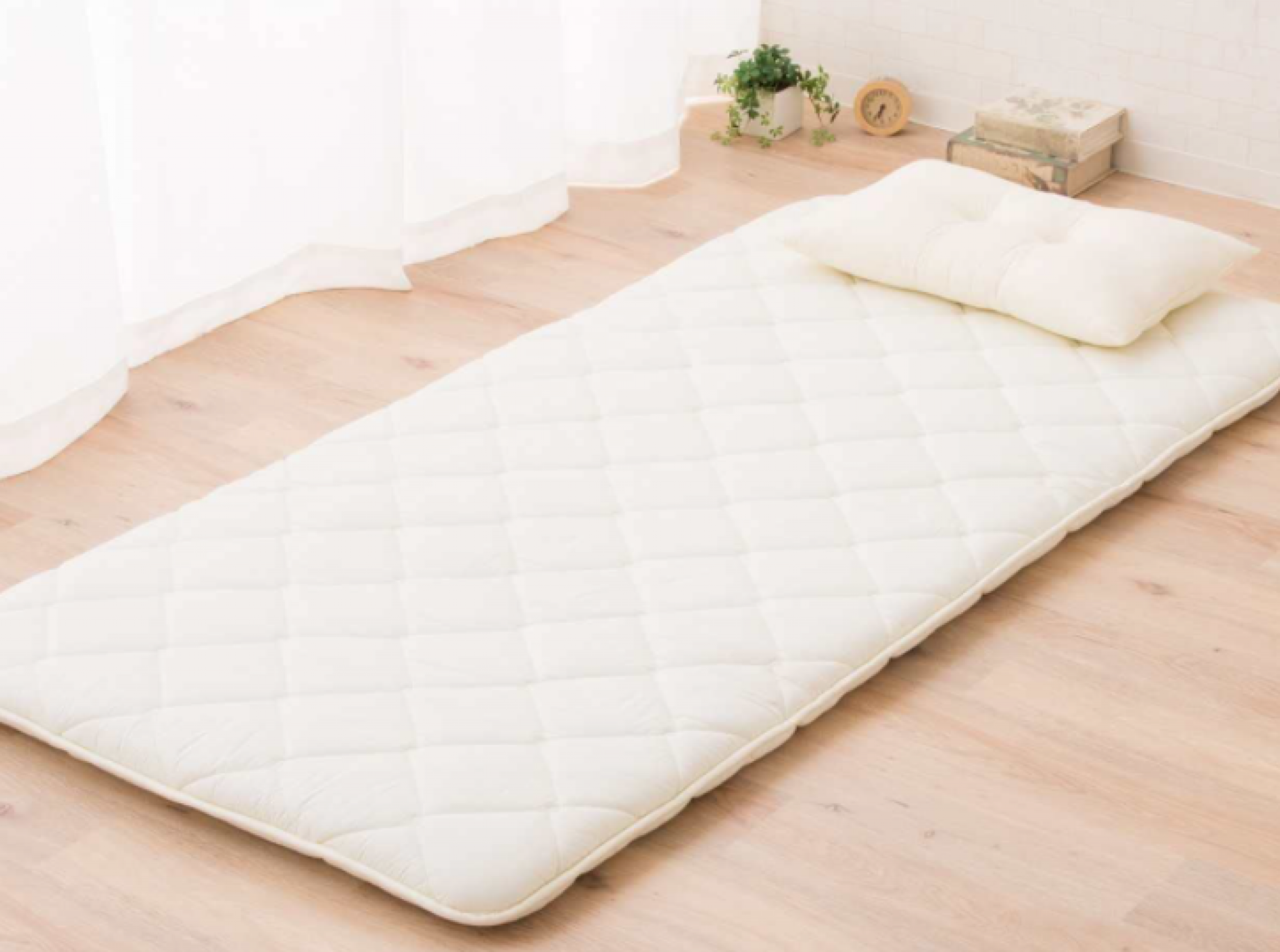 The most innovative feature of these futon mattresses is that they can be folded in three to save space and used as a futon couch on a limited budget.
Futon beds are great for frequent travelers, guests, and minimalists. This product can even be used for your modest lifestyle when you need to save a lot of money and space whenever you want to use it.
This futon mattress can be folded into three, which means you can get the best value for your money by using it as a futon couch. You can also fold this futon mattress when we have many guests or unexpected guests coming over or when we have to host a party.
What I Like
No need to buy a real bed.
Flexible for frequent movers and students.
The space-saving mattress fits in small spaces that most furniture can't fill.
Easy to clean and very durable, so you don't have to worry about your kids spilling their drinks on it.
---
FULI Japanese Traditional Shiki Futon
Best Cushion and Firmness
This FULI Japanese Futon is crafted from high-quality materials in order to provide an elegant, durable and versatile futon mattress. It features a cotton cover that is aesthetically pleasing and helps regulate your body temperature to ensure you sleep well at night. Additionally, it is well built with 100% polyester and polyurethane stuffing that contours your body shape, giving you the ultimate comfort during sleep times.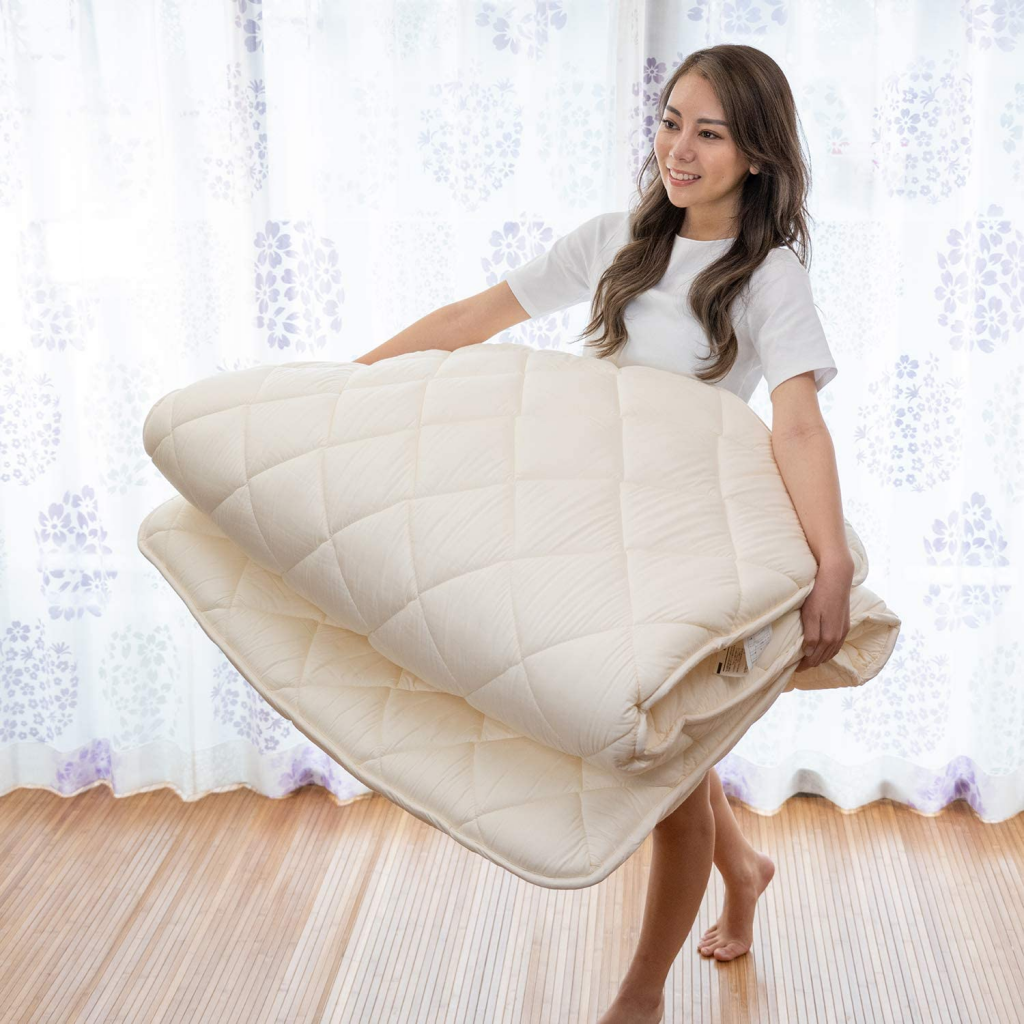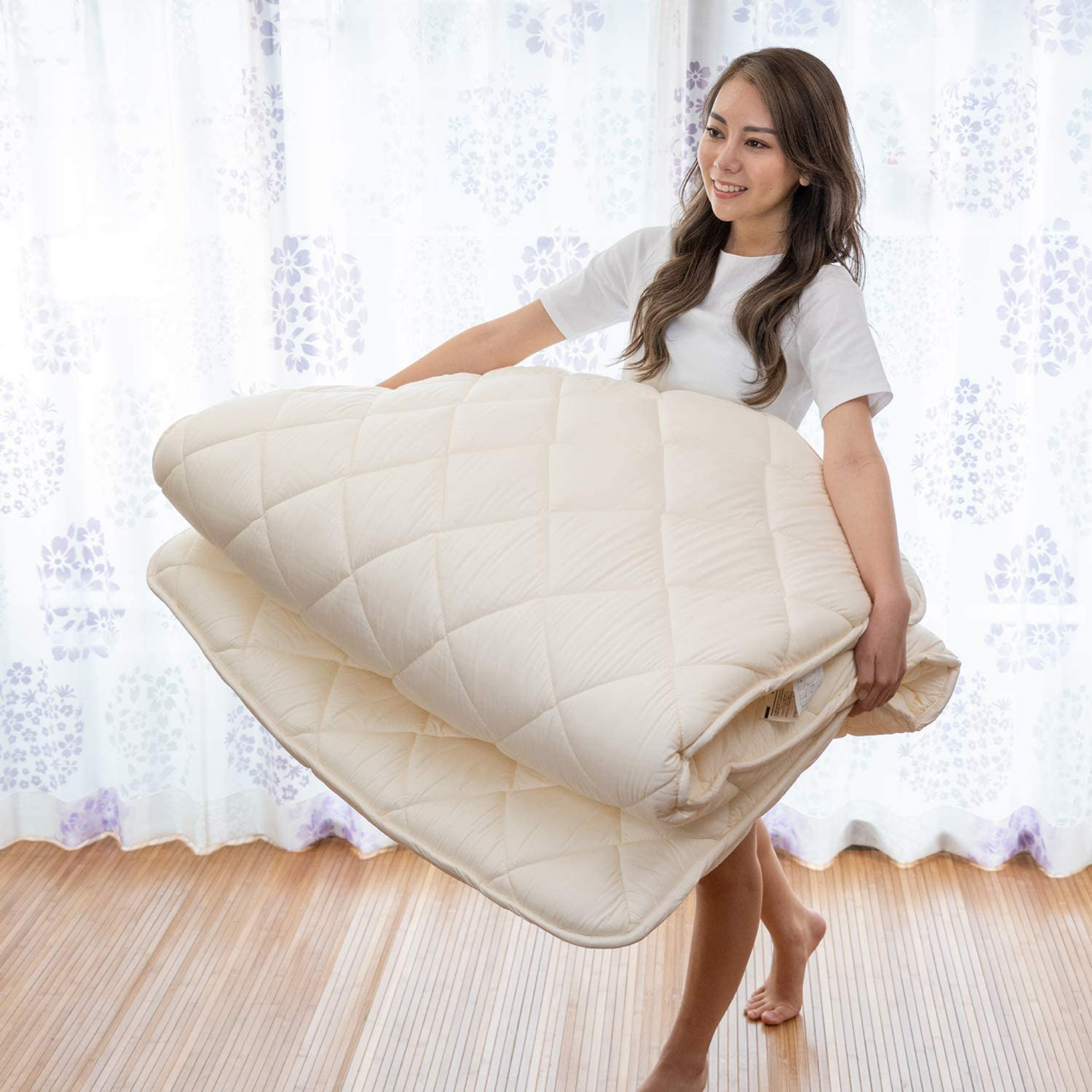 Built to last, this futon is ideal for everyday use; fold it up when you're not using it and roll it out when you need a little comfort. FULI Japanese Traditional Shiki Futon is a versatile mattress that can be used as a sleeping pad, bed, and even as a sofa on occasions. You will enjoy its versatility because, within seconds, you can roll it out and sleep comfortably or put it back in its cover to store it neatly away again.
What I Like
The cotton cover breathes well and regulates temperature to ensure you have a comfortable sleep.
With 100% polyester and polyurethane stuffing, the futon contours to your body shape for the ultimate support, giving you an improved sleeping experience.
It is suitable for everyday use; fold it up or store it away in its cover when not in use and pull it out easily whenever you need it.
You can use this futon on the floor or in your bedroom without fearing spills and mess!
---
ORIENTAL Furniture Folding Soft Tatami Mattress
Best Ingenious Design
Japanese futon mattresses are becoming very popular as they provide a more stylish and comfortable sleep. The comfort of this mat is similar to a traditional Japanese Tatami, but it is much more portable because it folds easily into a carry bag!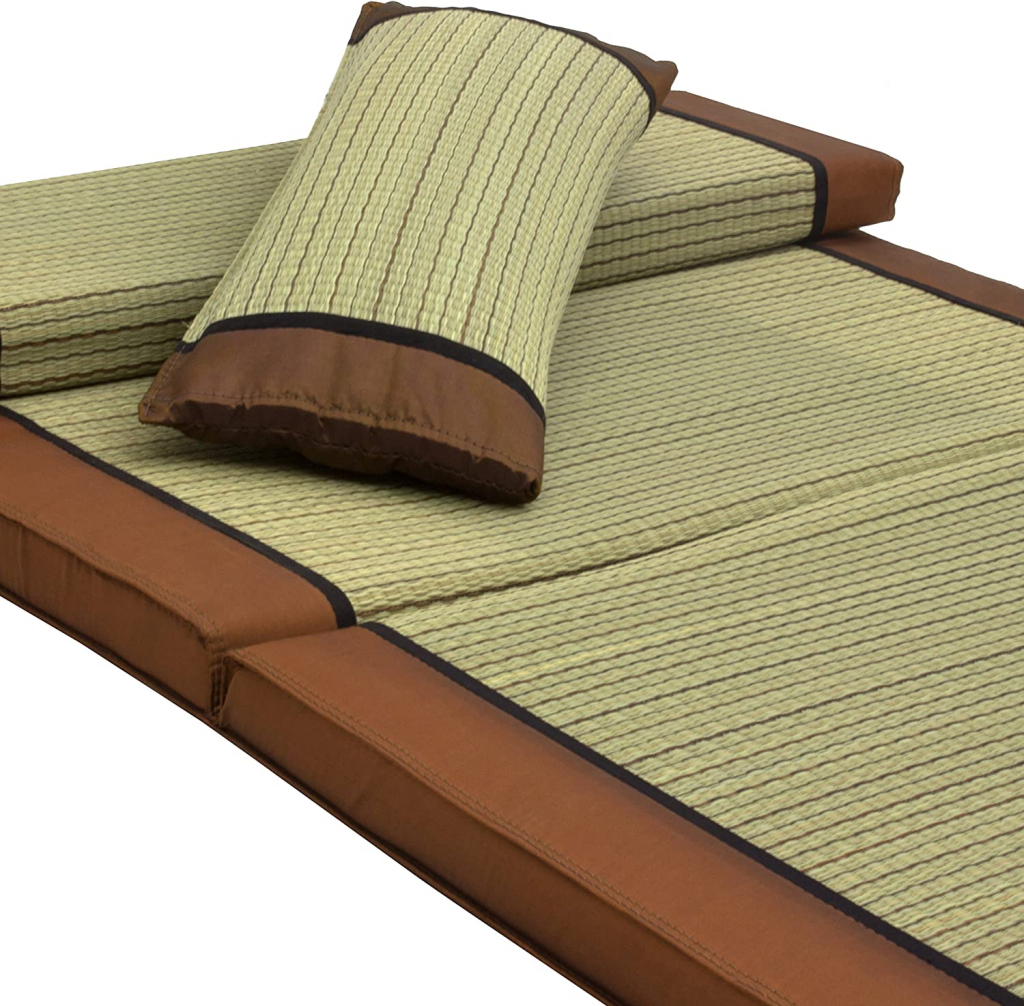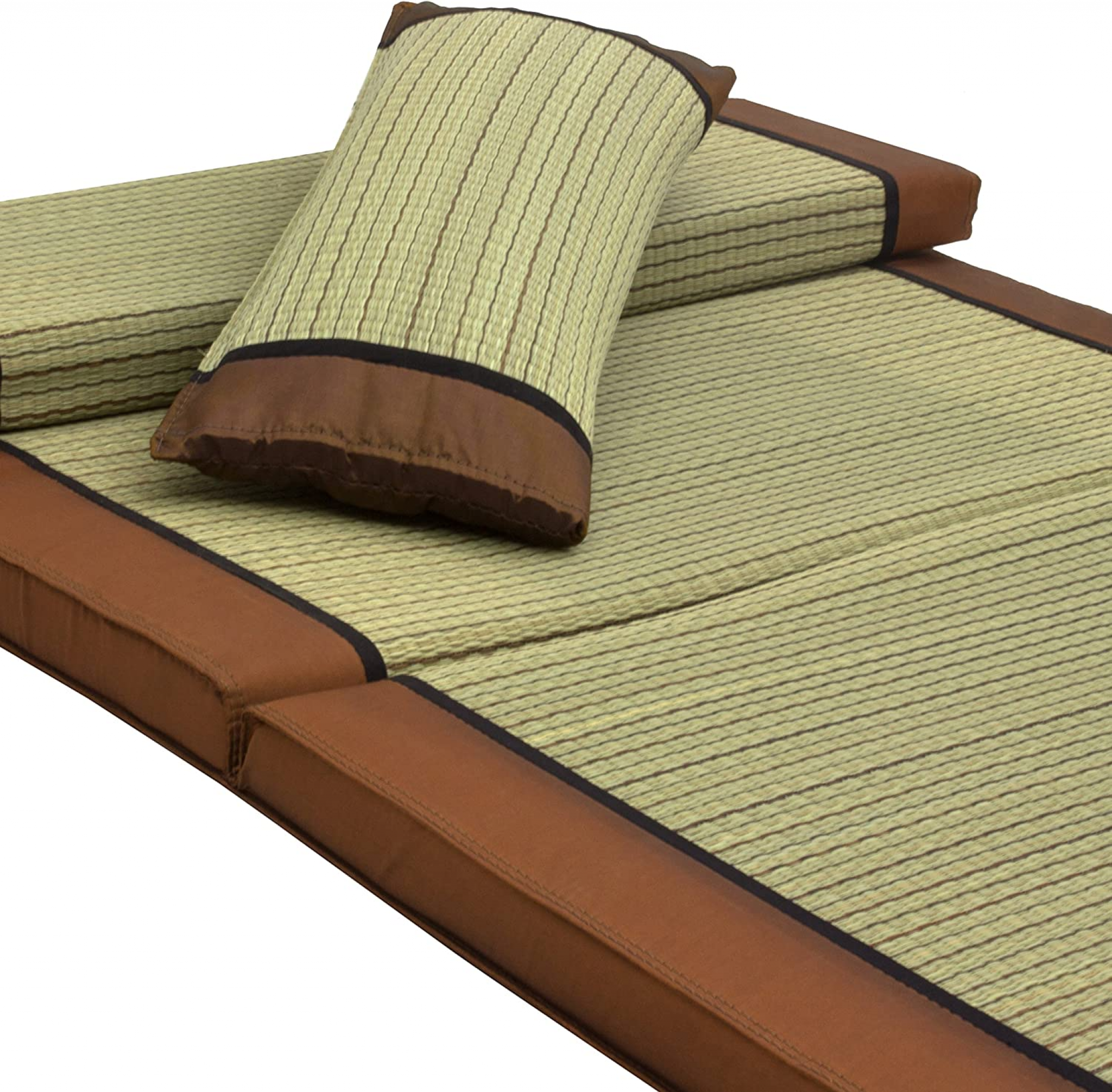 There is no need for an extra-large car or even an expensive vacation just to go away camping. The Folding Soft Tatami Mattress provides the perfect opportunity for laid-back nights in your favorite city.
The beauty of having this mattress with you on the go is that you'll be able to use it anywhere as well. Whether you want to store this in your garage or attic, or even on the back of a truck for weekend trips, this fold-up futon is ready to be taken anywhere. You will never have to worry about the comfort and quality of a Japanese Tatami mattress again!
The Traditional Japanese Tatami mattress has been used for centuries to provide the utmost comfort and luxury. The Folding Soft Tatami Mattress is made just like its traditional counterpart but provides you with a more mobile experience.
What I Like
The Folding Soft Tatami Mattress provides you with the same comfort and style as Japanese Tatami but in a more portable form.
Folding Soft Tatami Mattresses are very easy to carry and store. Folding up your mattress into a roll makes it easy to transport from one point of your house to another. The carrying case also makes it simple to store this mattress in your attic or garage after each use.
The lightweight design of the Folding Soft Tatami Mattress provides you with just as much comfort as a traditional Tatami. A conventional, thicker Japanese Tatami will provide you with different comfort levels depending on how thick it is.
Japanese futon mattresses are durable and long-lasting. The thicker the futon mattress, the more durable it will be. The Folding Soft Tatami Mattress is made from Traditional Rush Grass over soft foam permanently woven into a lightweight and portable design.
---
Luxton Home Japanese Shiki Futon
Best Support Back Health
The Luxton Home Japanese Shiki Futon is made from a blend of cotton and polyester for its lightweight but strong durability with the traditional design that looks elegant on any room in your home. This way, you get the best of both worlds when it comes to futons.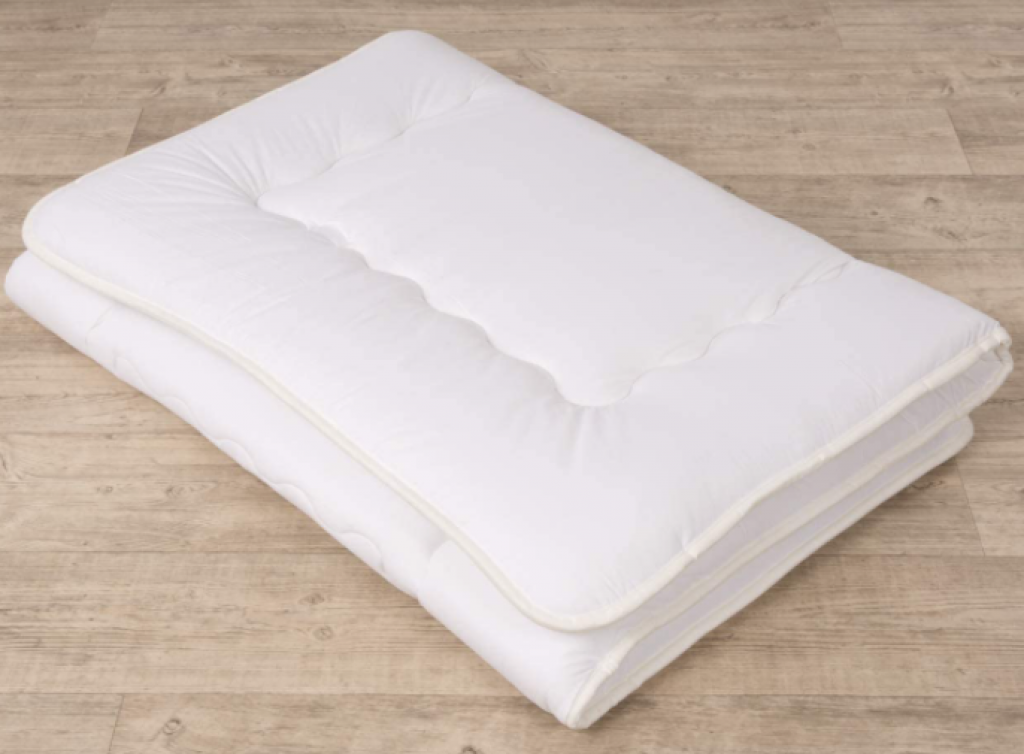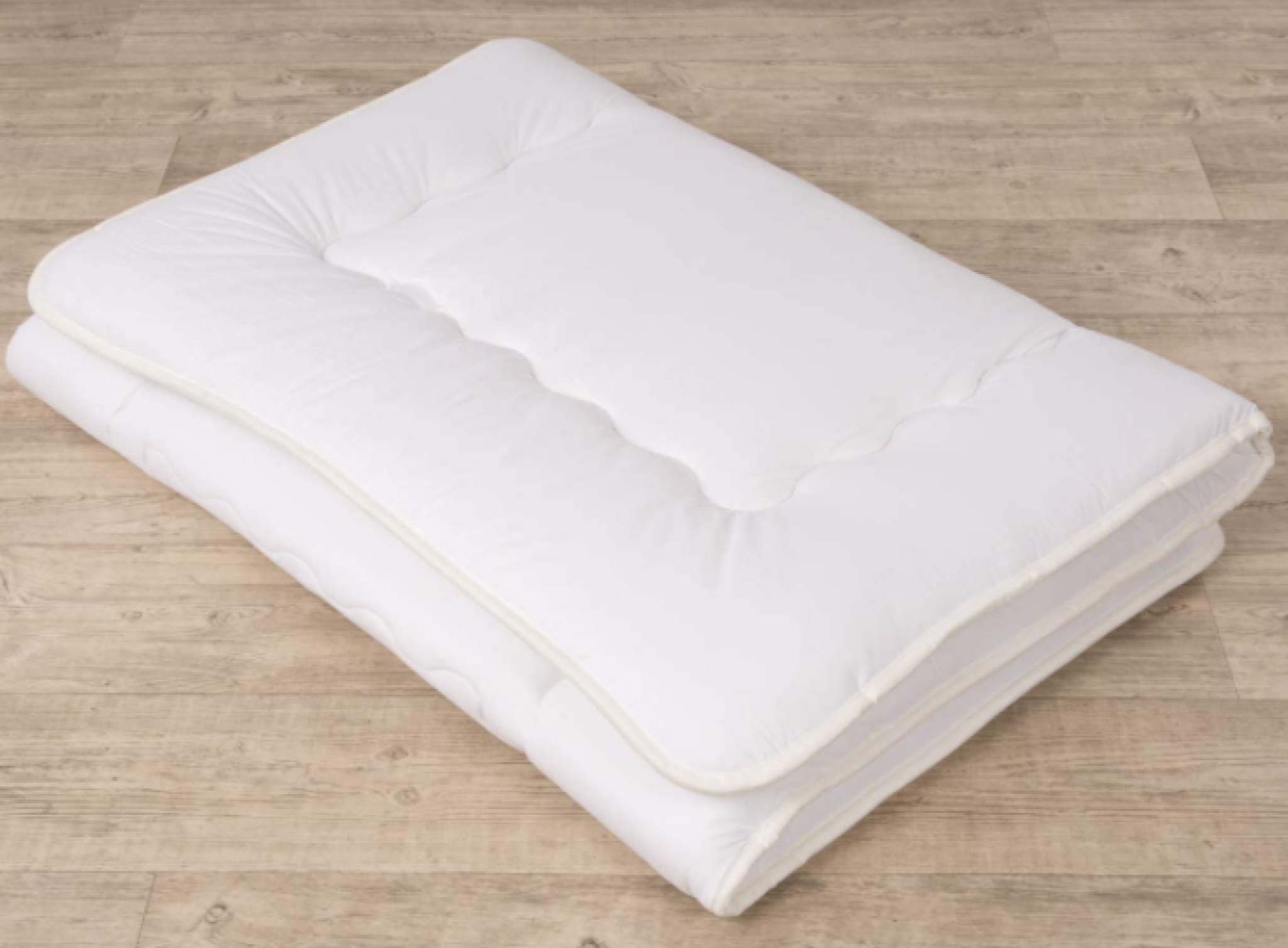 A traditional futon mattress often does look nice in a contemporary bedroom. With this in mind, the futons have a conventional design with a modern twist. The cover and other decorative elements stand out as if they are floating through space and time, releasing the charm of the traditional futon mattress to shine in your modern bedroom.
Japanese futons are often made from cotton, and they're incredibly comfortable to sleep on. Even though they're not thick and soft, they offer better support than more delicate types like memory foam or latex, which can be too hard for some people's bodies to fall asleep on them.
What I Like
This futon mattress is mainly made of new cotton and polyester fabric, which is eco-friendly, healthy, and beautiful.
The futon mattress not only can be used as a mattress in your bedroom but also as a yoga mat to keep you healthy. This high-quality material will keep you away from allergies and other skin problems.
This futon mattress is the best choice for keeping warm in winter and cool in summer. The cotton fabric is light to carry but strong enough to support you no matter what time of year it is. Additionally, the breathable material allows air to circulate your body, so you don't wake up all sweaty at night.
This futon mattress is the latest product of Luxton Home, which is a local professional brand. The fabric is designed by Japanese experts and with high-quality cotton & polyester fabric.
---
D&D Futon Furniture Traditional Japanese Floor Futon Mattresses
Best Cotton Batting
The D&D Traditional Japanese Floor Futon Mattress is not only the thinnest mattress they have ever produced, but it features the same high quality that D&D Company is known for. It's made of two layers of polyester fiber batting, which lies between a 100% polyester cover and a layer of white cotton batting.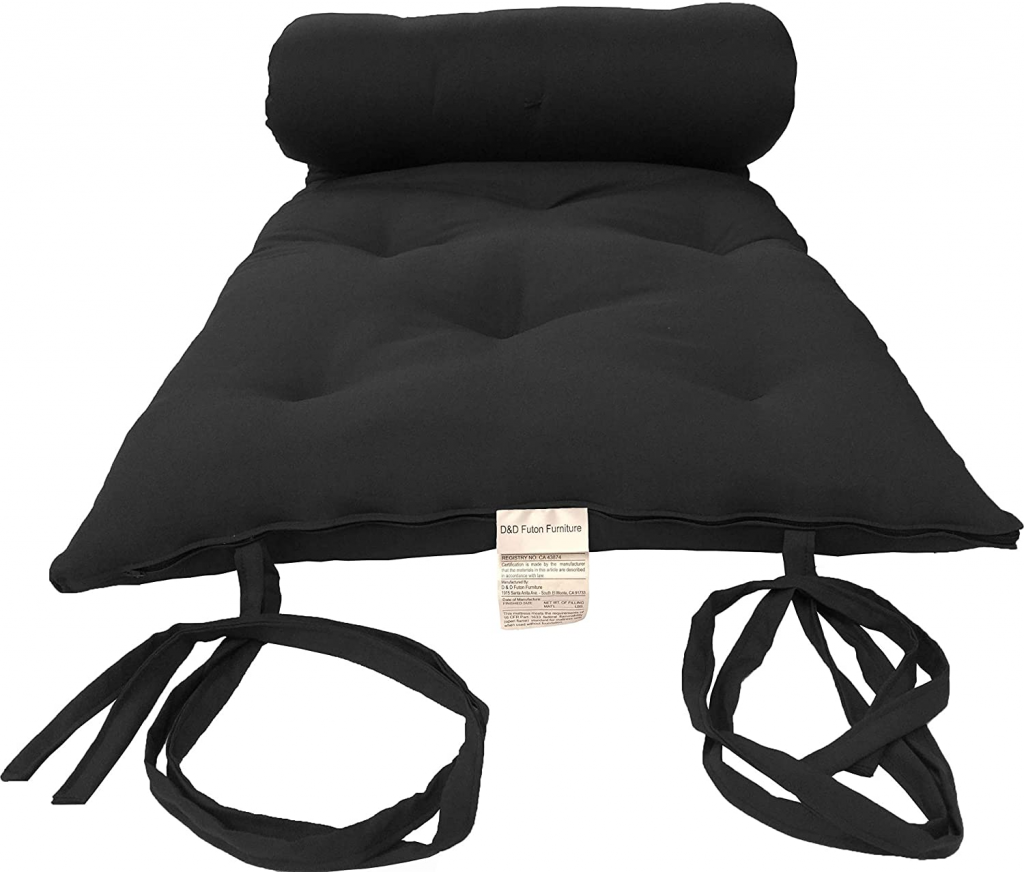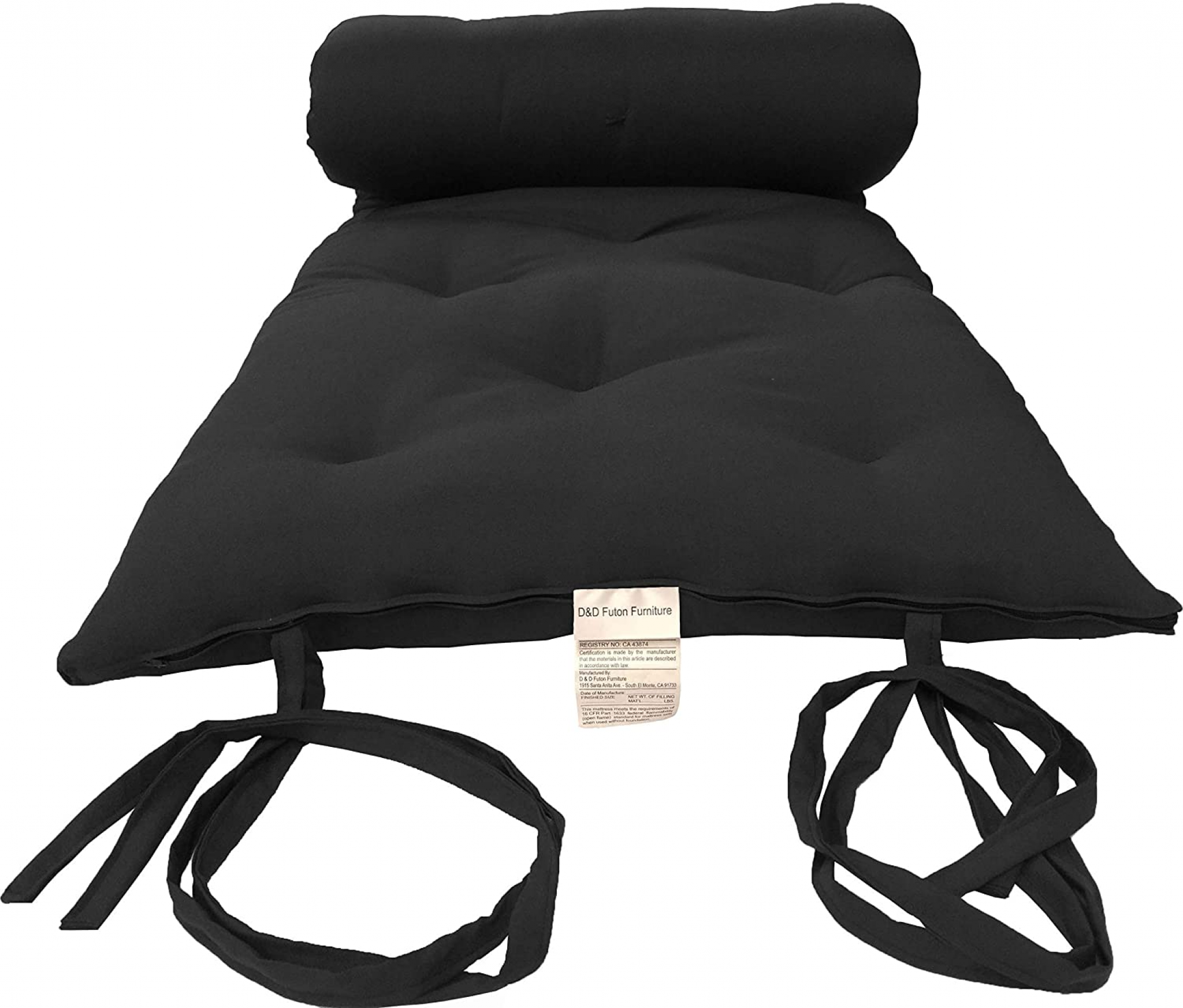 The polyester fiber batting gives the mattress a soft, comfortable feel while providing durability and lasting support. The white cotton batting helps form the futon shape as you sleep on it and helps to keep you cool. Finally, the middle layer of foam helps to further lock in your body heat and provides an extra layer of comfort and cushioning.
What I Like
The D&D Traditional Japanese Floor Futon Mattress is the thinnest futon mattress they have ever made.
It's made of two layers of polyester fiber batting, which lies between a 100% polyester cover and a layer of white cotton batting.
The D&D Traditional Japanese Floor Futon Mattress comes in twin and full sizes. It is 76" long and 39" wide for the full, and 39" long for the twin. Also, it is 3" thick, so you can fit it nicely into a futon frame or any other smaller bed frame that you have in your home or apartment.
---
Buyer's Guide
The mattress is usually made from natural materials like cotton, often untreated and untreated. Some of the beds are made to be more durable. There are different kinds of futon mattresses.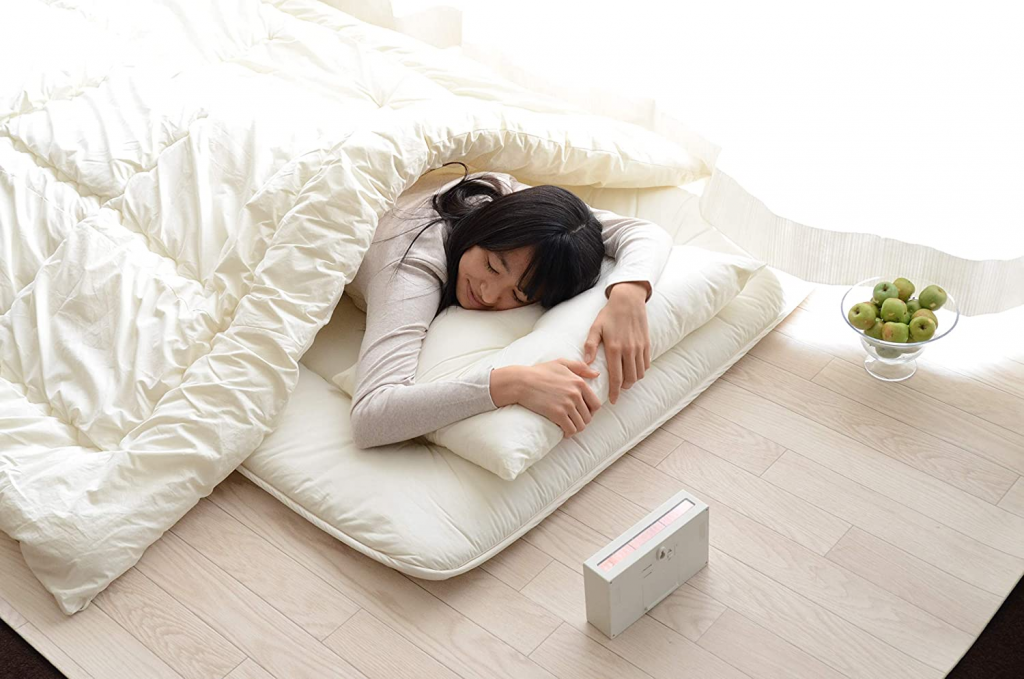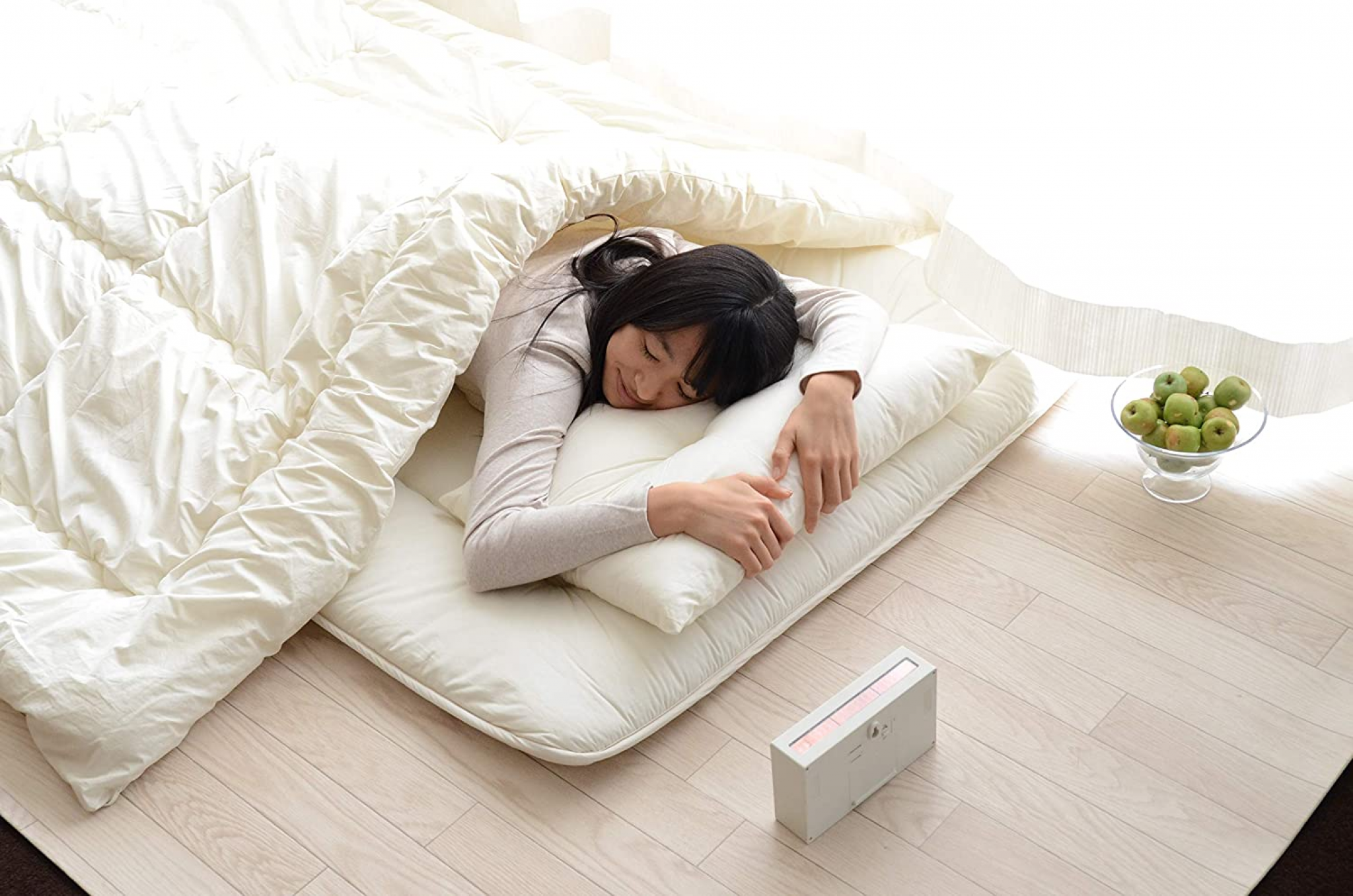 However, they all have at least one important thing in common: they're thin and light. A slim mattress is much easier to carry around than a thick one. Keep reading to learn the main benefits of this mattress and consider when choosing one for your needs.
---
What Is A Japanese Futon Mattress?
The process of making a futon bed shows real craftsmanship, but the mattresses are simple in design. It's created from a woven material that creates a soft body-contoured bed. They're more durable than other materials, so they can stand up to daily use and still be comfortable.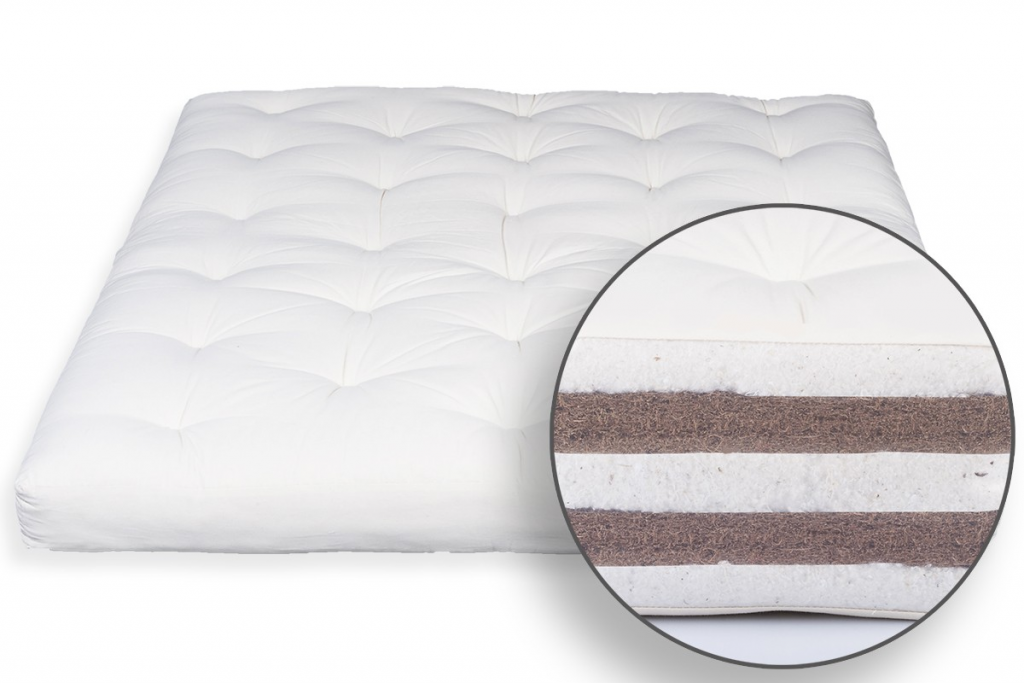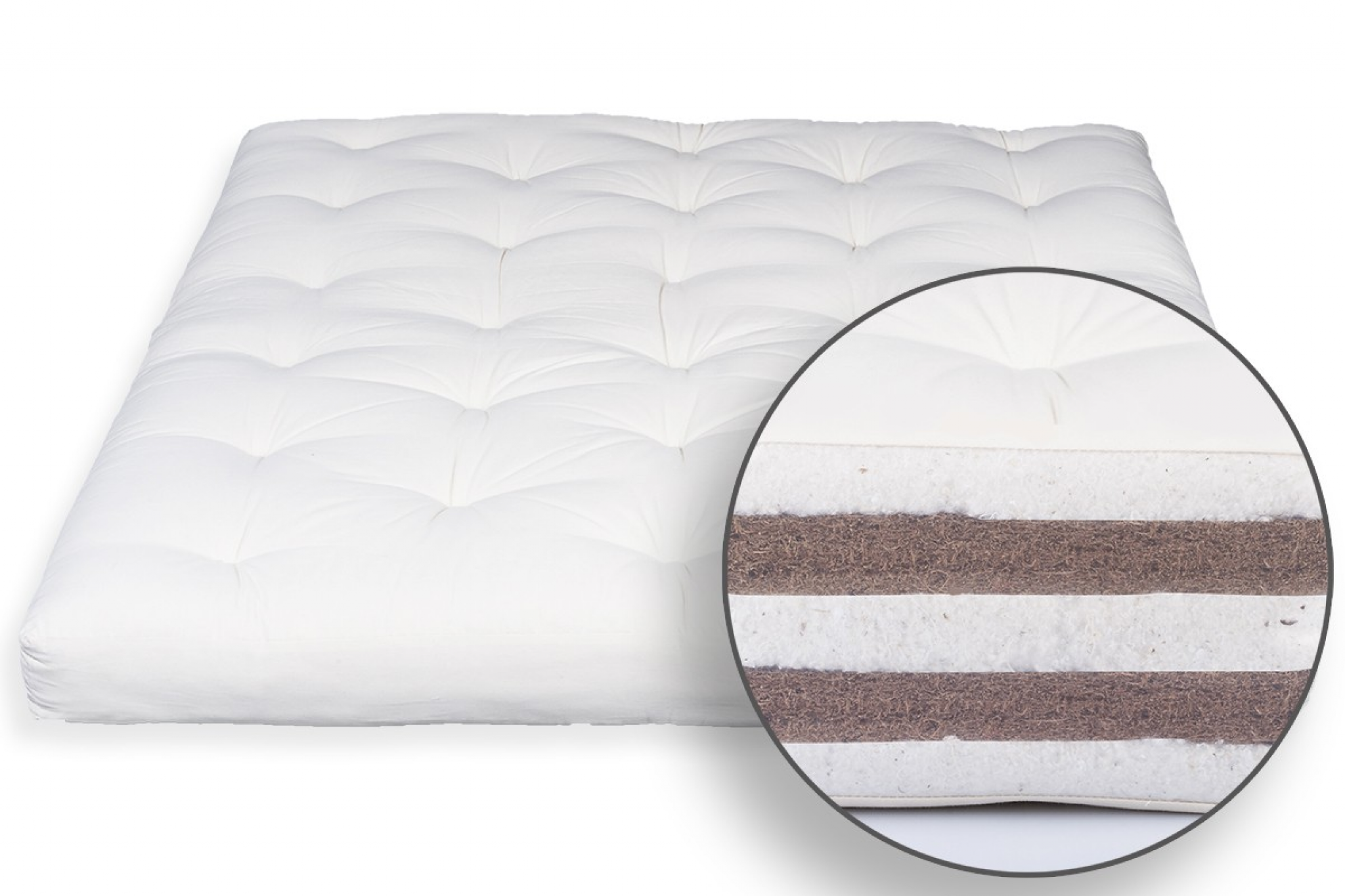 A Japanese futon mattress usually consists of a cotton filling, with or without padding. The filling is either simple cotton or cotton mixed with another material like wool or silk. They are also available in various foam-based materials, including polyurethane (PU) and rubber foam, or a combination of these two.
---
Why Should You Use a Japanese Futon Mattress?
These mattresses are very comfortable as they conform to your body. Traditional Japanese futon mattresses are made by compressing layers of cotton, which gives it a springy feel that some call a "body hug."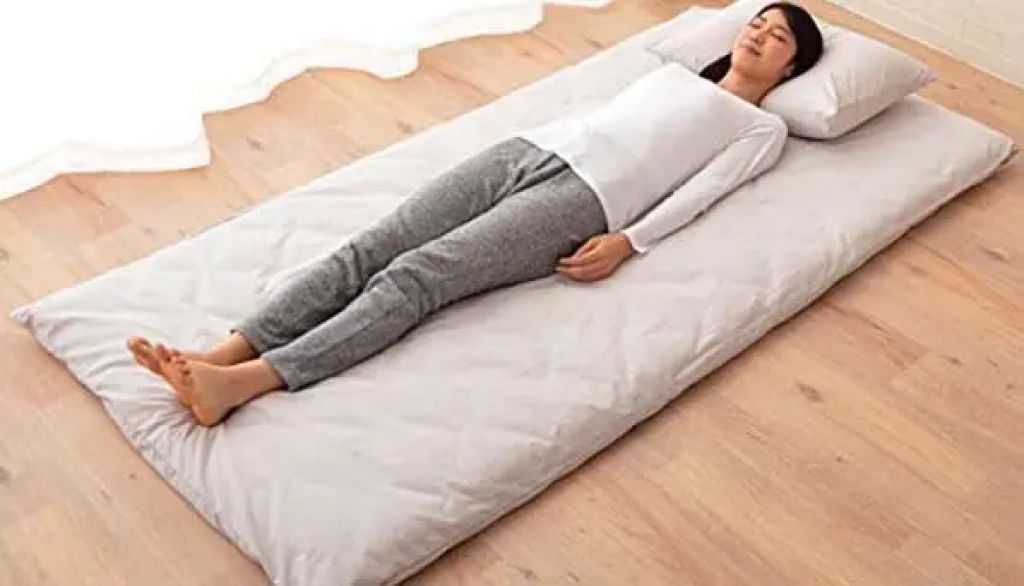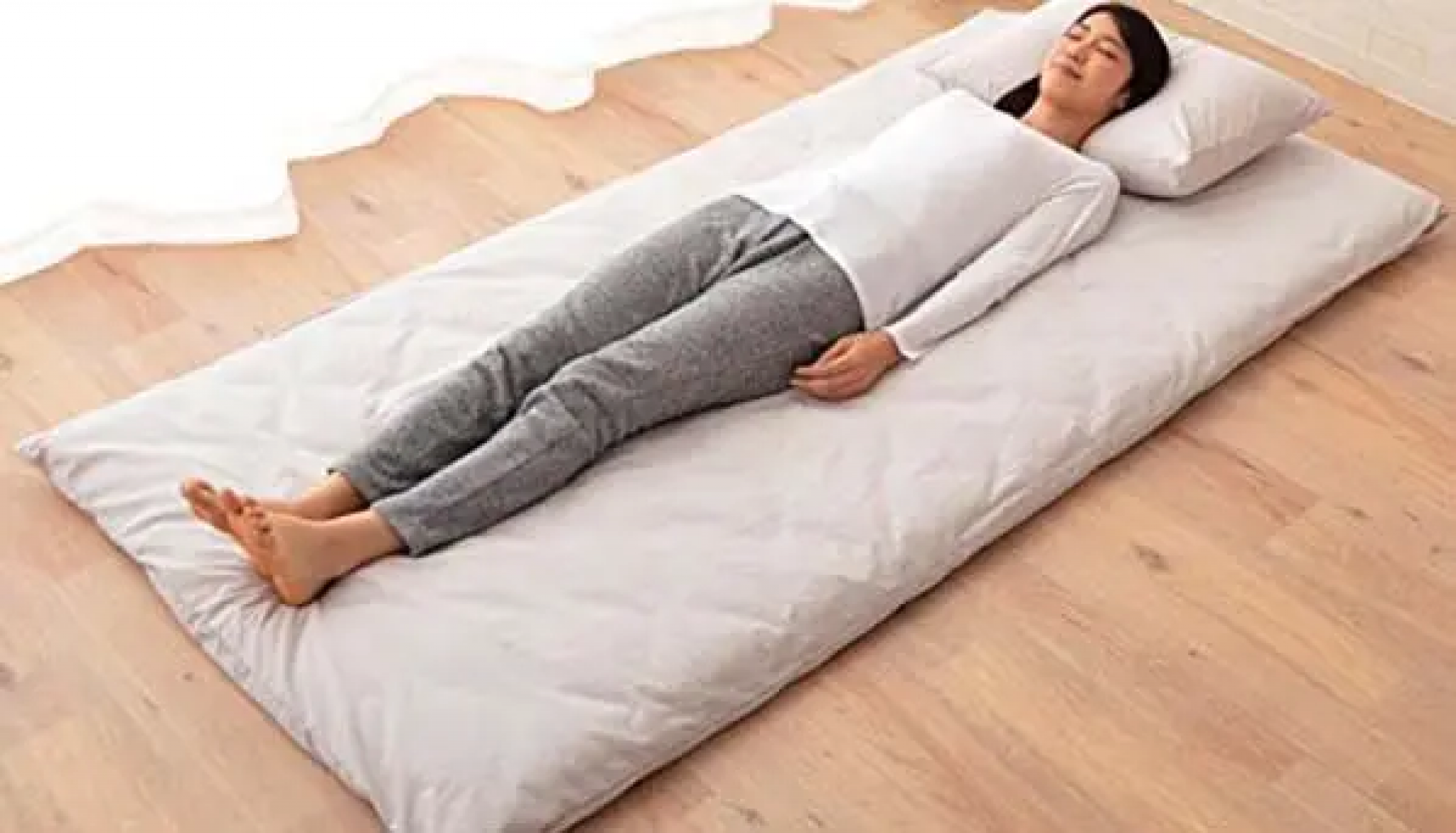 Another obvious reason is that you can fit more items in a given area since it's thinner. It also takes up less space when rolled up, suitable for people living in small apartments. They are also popular among people with chronic illnesses and disabilities because they're not heavy, helping to prevent and relieve the symptoms of common problems.
---
Benefits Of Japanese Futon Mattress
The overall benefits of a Japanese futon mattress are slim. Still, they help reduce stress, support your body against back pain, help to relieve pressure in your legs and feet, alleviate pain caused by auto-immune problems, and prevent sleep disturbances such as night sweats. Below you can find the list of the main benefits.
Natural Materials
Most futon mattresses are made from cotton or cotton-blended materials. These materials are absorbing, cooling, and lightweight (which is why they're such an excellent choice for the summer).
Prevents Night Sweats
A Japanese mattress makes it easier to get rid of night sweats. Since the body is naturally better at regulating heat during hot weather, the comfort level increases, and your sweat glands don't release their sweat through your skin as much when you sleep on a Japanese futon mattress compared to sleeping on other materials.
Portable
Portability is one of the biggest selling points for a Japanese futon mattress. They are lightweight and easy to carry, making it easy to set up a bed in a hotel or at someone else's house, even if you need to sleep on the floor. It's also easy to move around as you travel or camp.
Space Saving
Japanese futon mattresses are also suitable for saving space. The thinner the bed is, the less space it takes when packed up.
Allergen-Free
Since Japanese futon mattresses are made from natural materials that don't cause allergies, they're an ideal choice for people with allergies or sensitive skin conditions.
Affordable
Since they're so lightweight and easy to fold, a Japanese futon mattress can be had for very little money compared to other options. Some are even made in the same factories that make other mattresses thinner and more durable because they're made to fold up when you don't use them. A cheap Japanese futon mattress is generally under $100.00, making them more affordable than other products.
---
The Bottom Line
Futon mattresses are light and easy to carry around, and they provide much support, especially if you insist on sleeping on them regularly. Thin futon mattresses are an affordable way to add a bed to your home or apartment when you don't have the space for a regular mattress.
---
FAQ
What is a Japanese Futon Mattress?
A Japanese futon mattress is a traditional style of bedding made of cotton, wool, or synthetic fibers. It is usually filled with soft, resilient kapok or cotton batting and is traditionally laid out on the floor of a room and used as a bed.
What are the advantages of using a Japanese Futon Mattress?
Japanese futon mattresses are incredibly comfortable due to their soft, firm, supportive, and resilient fill material. They are also great for those with back problems because they provide even support across the body. In addition, they are very lightweight and portable, making them easy to move from room to room.
How long do Japanese Futon Mattresses last?
Japanese futon mattresses typically last up to 10 years.
What kind of bed frame is best for a Japanese Futon Mattress?
A Japanese Futon mattress is traditionally laid out on the floor. If a bed frame is desired, a low-profile frame is best as it will provide adequate support without taking away from the traditional Japanese look.
Are Japanese Futon Mattresses Good for stomach sleepers?
A: Japanese futon mattresses are generally not recommended for stomach sleepers, as they may not provide the necessary level of firmness to keep the body from sinking too deeply into the mattress.
What type of bedding is best to use with a Japanese Futon Mattress and a Firm Mattress?
A lightweight comforter or duvet is best for a Japanese futon mattress, and a breathable mattress protector is recommended for a firm mattress. To ensure maximum comfort, it is also recommended to use a mattress topper with either mattress.
What is the cost of a Japanese Futon Mattress?
The cost of a Japanese futon mattress can range from $100 to $800, depending on the size and quality of the material.