Brief: Best Bamboo Mattresses
Introduction:

Bamboo mattresses, made from strong, antimicrobial, hypoallergenic grass, are gaining popularity due to their durability and resistance to common allergens.

Top 5 Best Bamboo Mattresses:

Best Overall: LUCID 12 Inch Hybrid Mattress
Best for Side Sleepers: Brentwood Home Cypress Cooling Gel Memory Foam Mattress
Best for Lower Back and Hips Support: Signature Sleep 13-Inch Hybrid Coil Mattress
Best Gel Memory Foam: BedStory 10 Inch Gel Memory Foam Mattress
Best for Hypoallergenic: LUCID 14 Inch Memory Foam Bed Mattress Conventional

Detailed Reviews:

Each mattress is designed with unique features like bamboo charcoal infusion, cooling gel, hybrid construction, and hypoallergenic properties to cater to different sleeping needs and preferences.

Buyer's Guide:

Types: Foam, Latex, Innerspring, and Hybrid.
Considerations: Size, sleeping position, firmness, motion isolation.
Benefits: Eco-friendliness, temperature regulation, hypoallergenic, and comfort.

Conclusion:

The guide emphasizes the benefits of bamboo mattresses in terms of health and comfort, offering insights for potential buyers on key features and types, and aiding in making an informed decision.
Bamboo is a fast-growing grass naturally antimicrobial, hypoallergenic, and resistant to dust mites, mold, mildew, and other common allergens. It also is one of the strongest plants on the planet. So, it's no wonder that it's making a solid debut in the world of mattresses.
---
Top 5 Best Bamboo Mattresses
LUCID 12 Inch Queen Hybrid Mattress
Sizes: Twin, Twin XL, Full, Queen, King, California King
Construction Type: Hybrid
Materials: Bamboo Charcoal, Aloe Vera Infused Memory Foam, High-Gauge Steel
Price: $$
---
As a result, many manufacturers have started using bamboo fiber for their mattresses, and some are touting the benefits of buying a bamboo mattress over traditional innerspring models.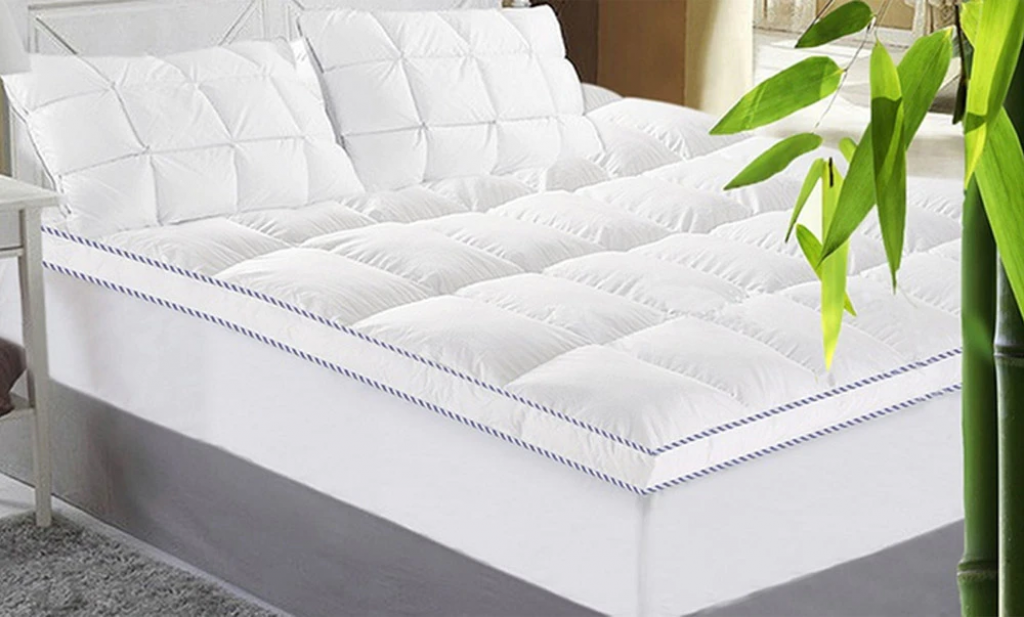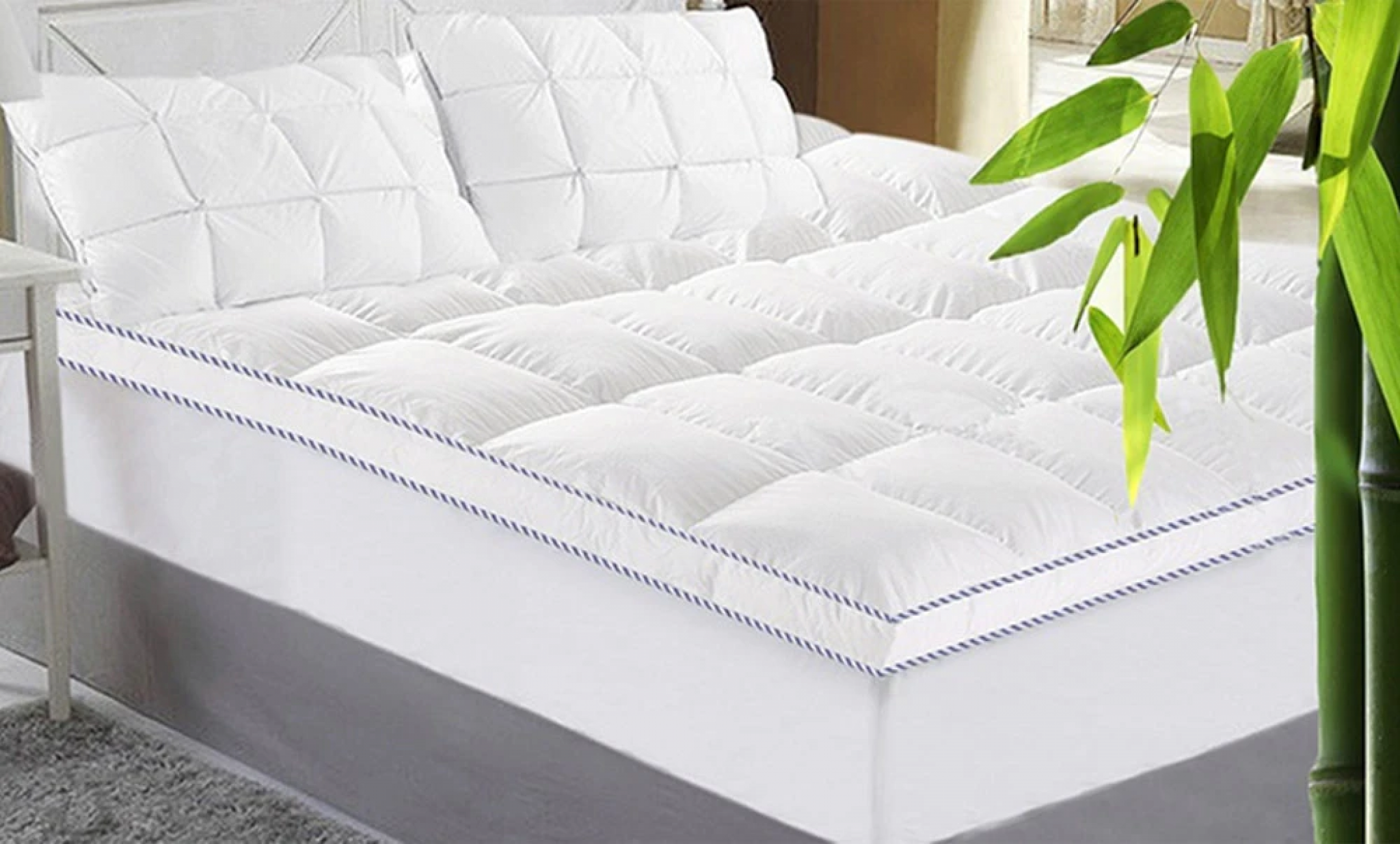 I prepared this buyer's guide and bamboo mattress review to give you the complete information and what to consider when choosing the best bamboo mattress for your home.
---
Bamboo Mattresses Reviews
LUCID 12 Inch Hybrid Mattress
Best Overall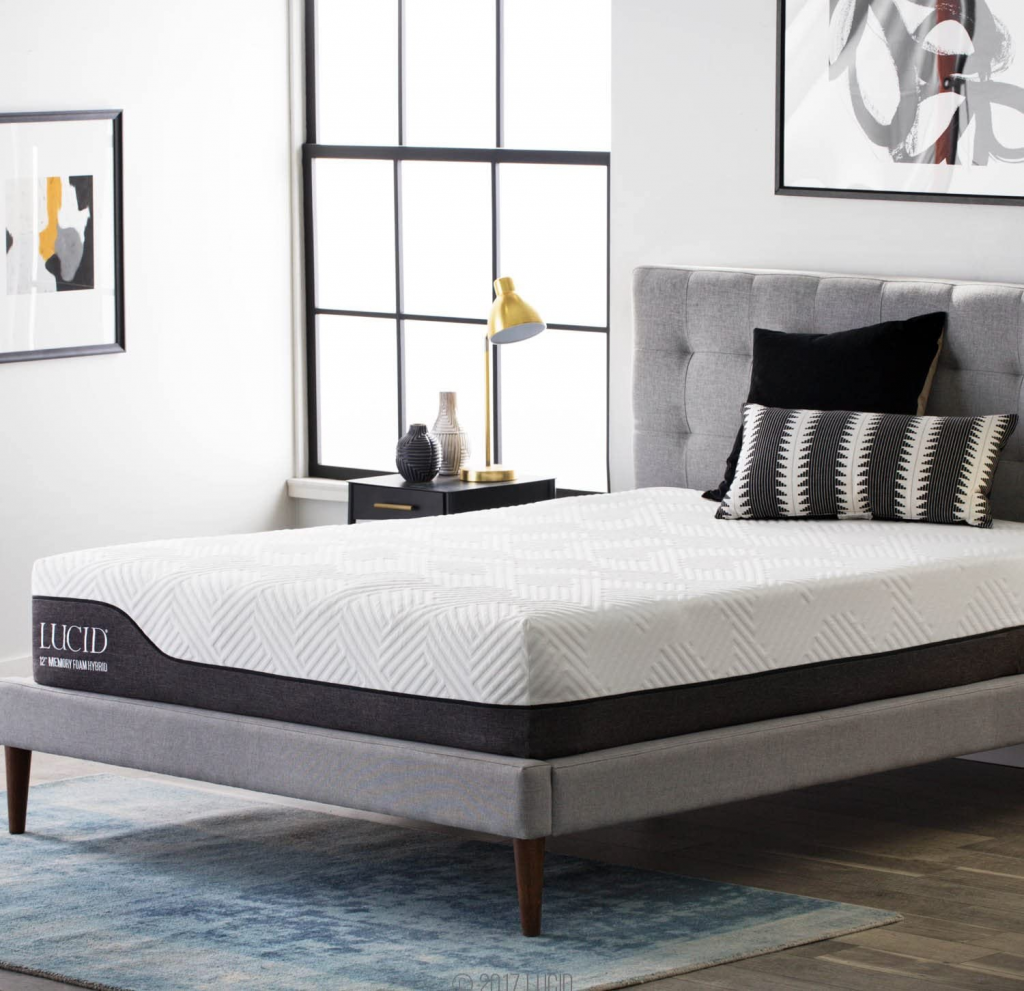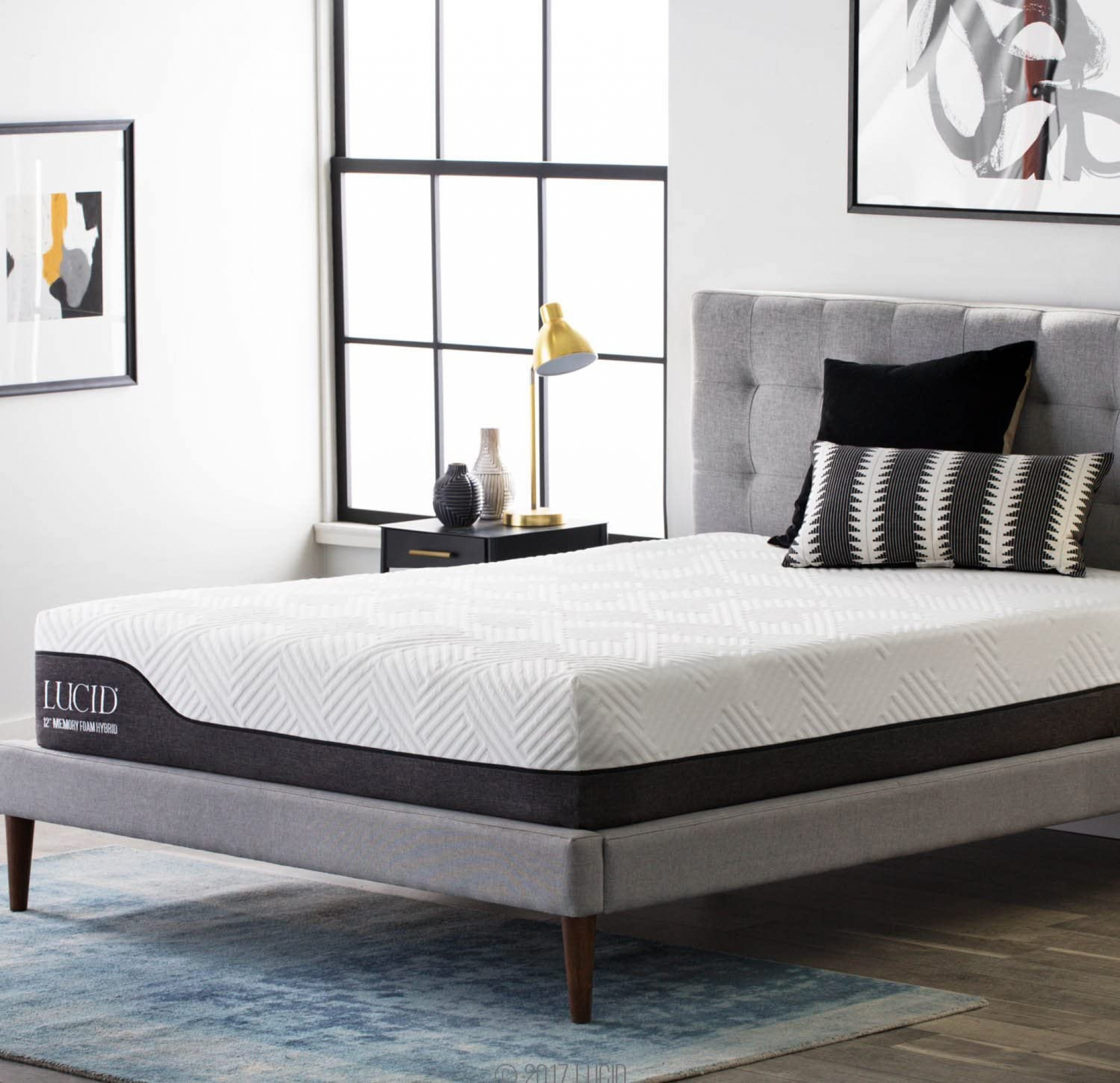 Lucid Mattress is the best mattress on the market. It is made in the U.S.A. and comes with a 10-year warranty. This product stands out from the rest of the products within the Lucid line of mattresses due to it being composed of different types of foams. The Lucid Hybrid mattress's main components are high-quality transition foam, memory foam infused with bamboo charcoal, and individually wrapped high-quality steel coils. These three components are designed to work together and provide a fulfilling sleeping experience that will ensure that you can sleep well through the night.


This mattress is very firm. However, as time goes by, it takes the shape of your body and becomes softer. This is the most significant advantage of memory foam. It cradles your body, and you feel great after sleeping. In general, this mattress is an excellent option for those who prefer a memory foam mattress, and it is a good value for the price. The mattress is available in stores and online, and you can buy it now.
What I Like:
Lucid 12 Inch Hybrid Mattress is a mattress that features a fantastic combination of various elements that combine to make it a bed that is ideal for most people.
The Hybrid mattress uses gel foam that is infused with natural bamboo charcoal and memory foam.
This LUCID 12 Inch Hybrid Mattress provides amazing body support for all sleeper positions.
---
Brentwood Home Cypress Cooling Gel Memory Foam Mattress
Best for Side Sleeper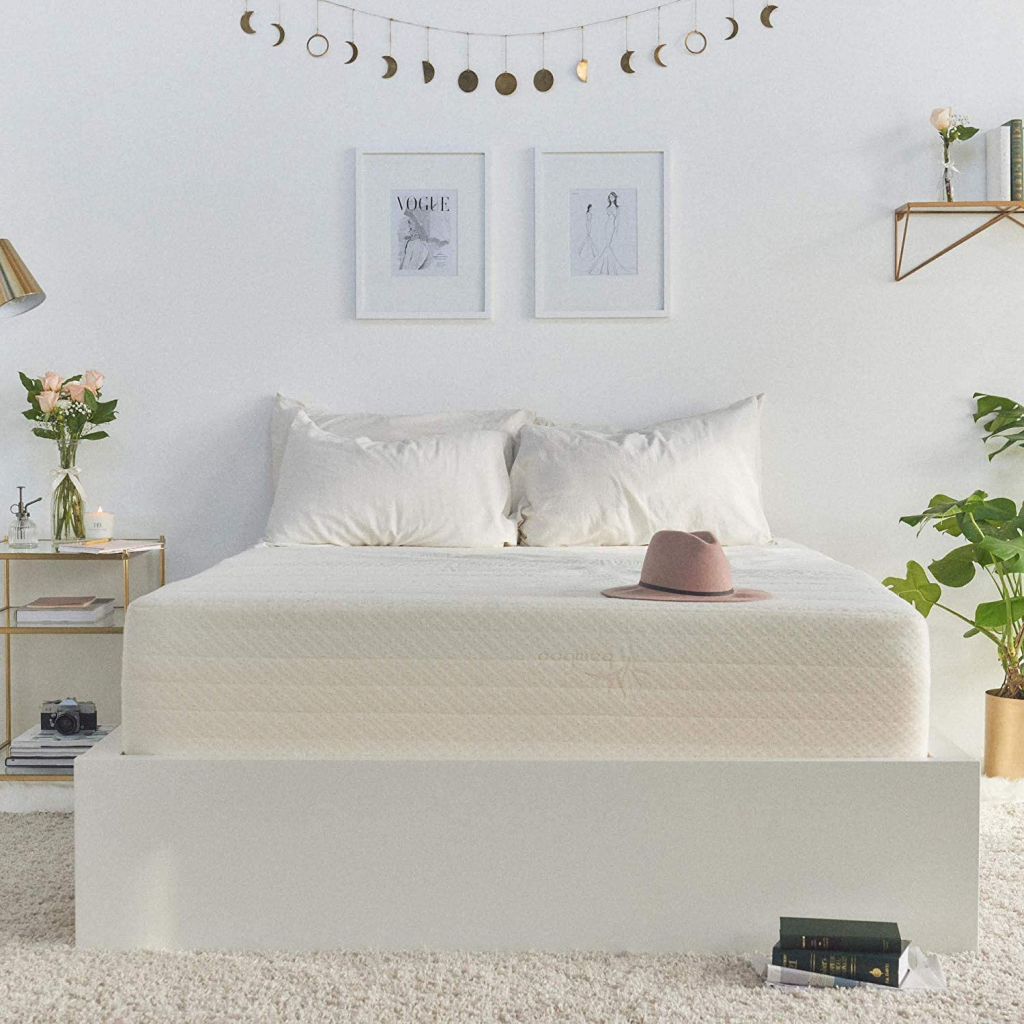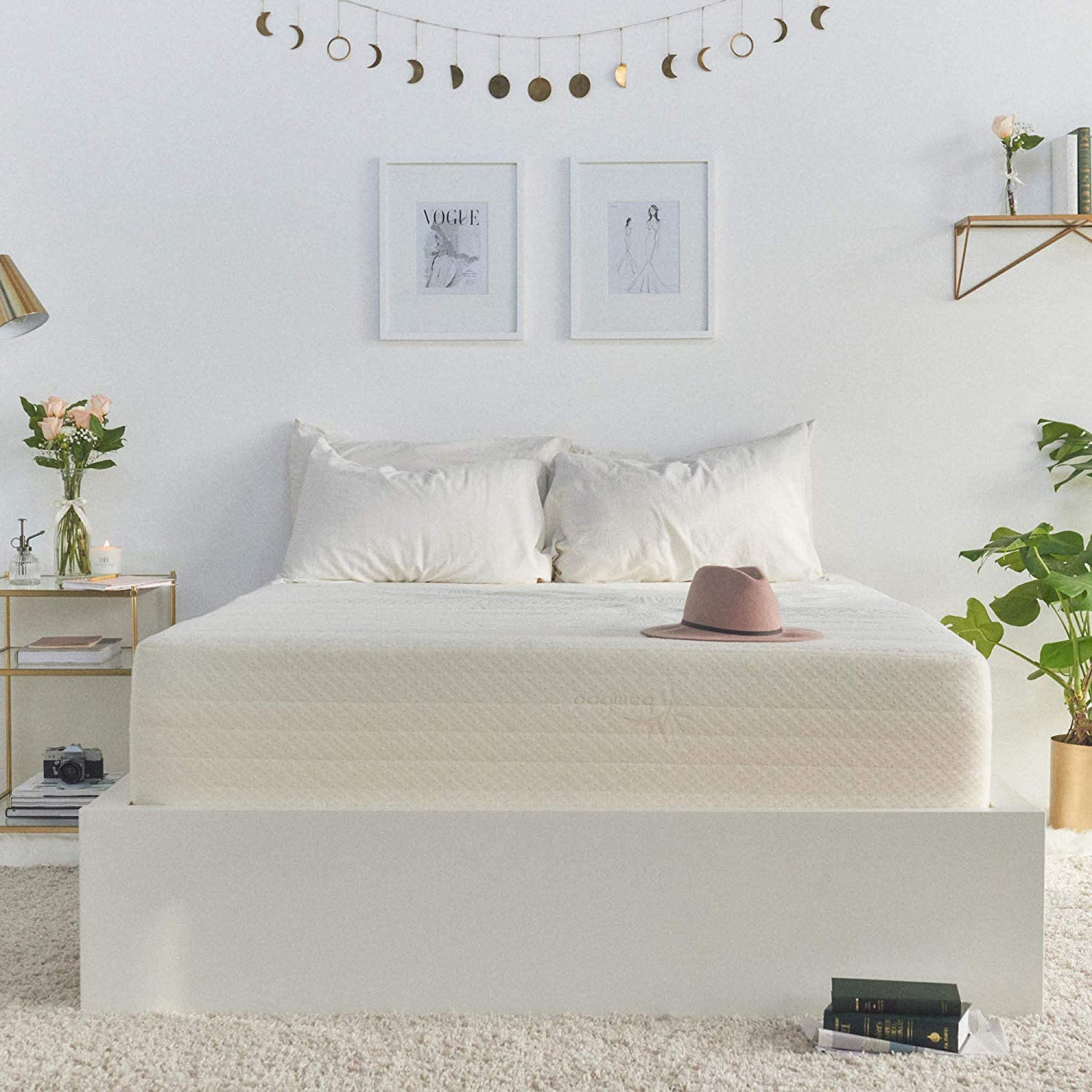 The Brentwood Home Cypress mattress is a memory foam mattress with a cooling gel layer. The gel layer is designed to provide a cooling effect that keeps you from getting too hot at night. The gel layer is also created to help regulate body temperature, keeping you cool when it's hot. The gel layer also helps to wick away moisture and keep the mattress airy so that it is less likely to trap heat than a regular memory foam mattress. It is an excellent mattress for all types of sleepers.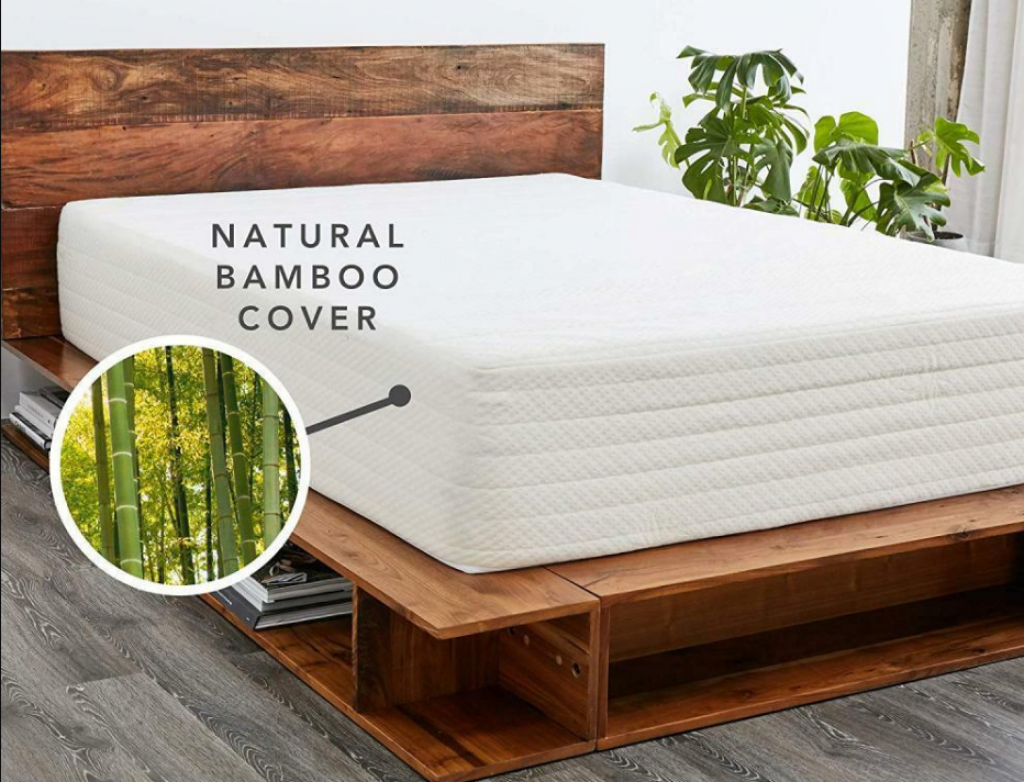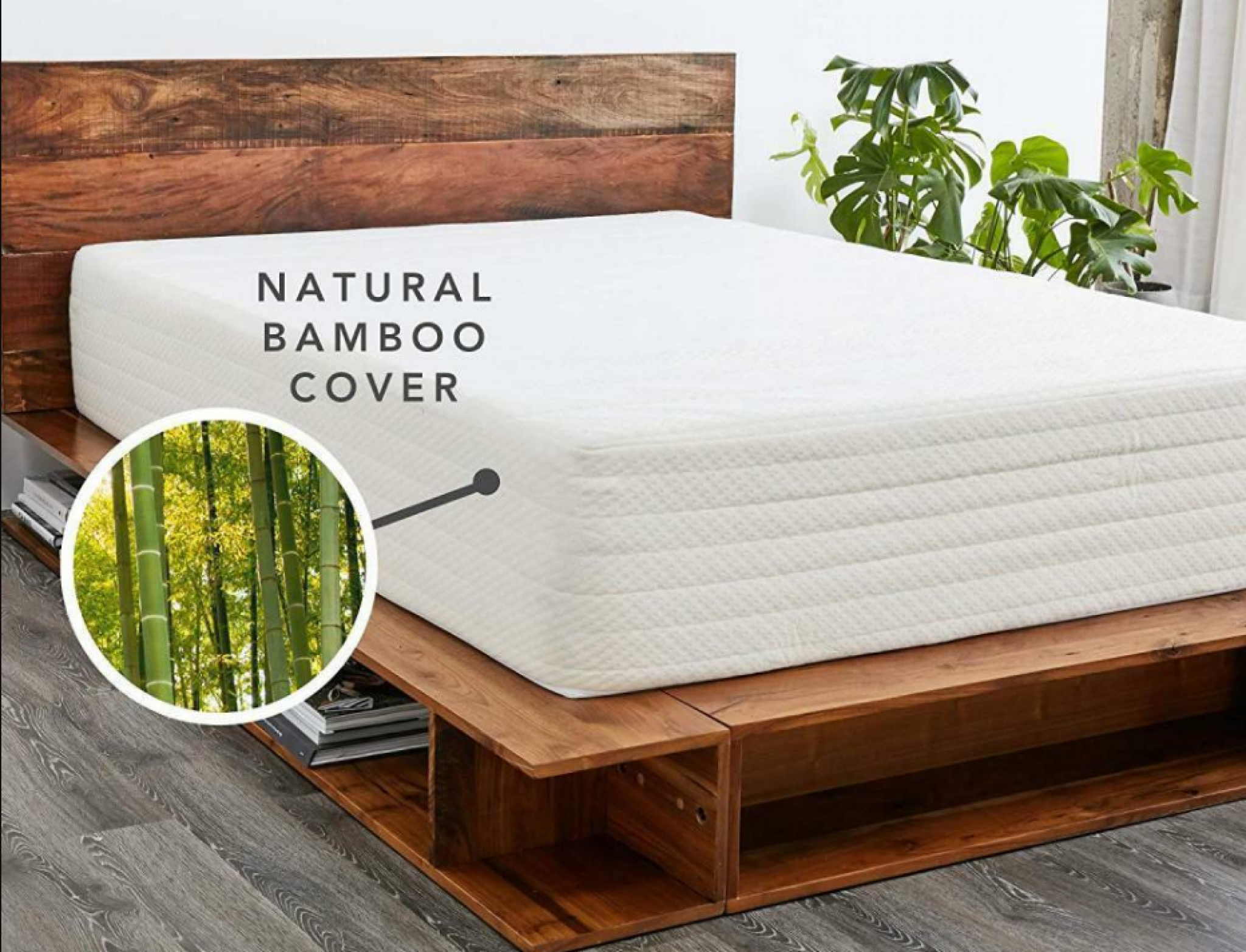 The memory foam layer is designed to contour your body shape. It is a medium-firm mattress. You will feel like you are floating on a cloud.
What I Like:
This Brentwood Home mattress is hypoallergenic and has a cooling gel memory foam layer that conforms to your body and provides pressure point relief.
This mattress is made from high-quality materials and will provide you with a cool and comfortable resting environment.
---
Signature Sleep 13-Inch Hybrid Coil Mattress
Best for Support Lower-back and Hips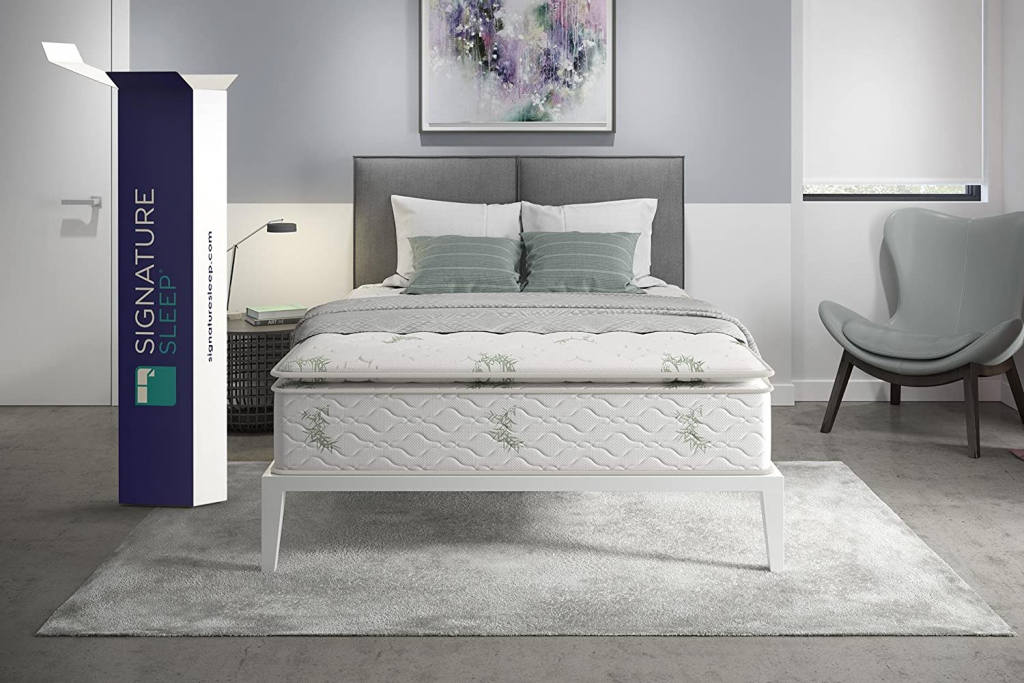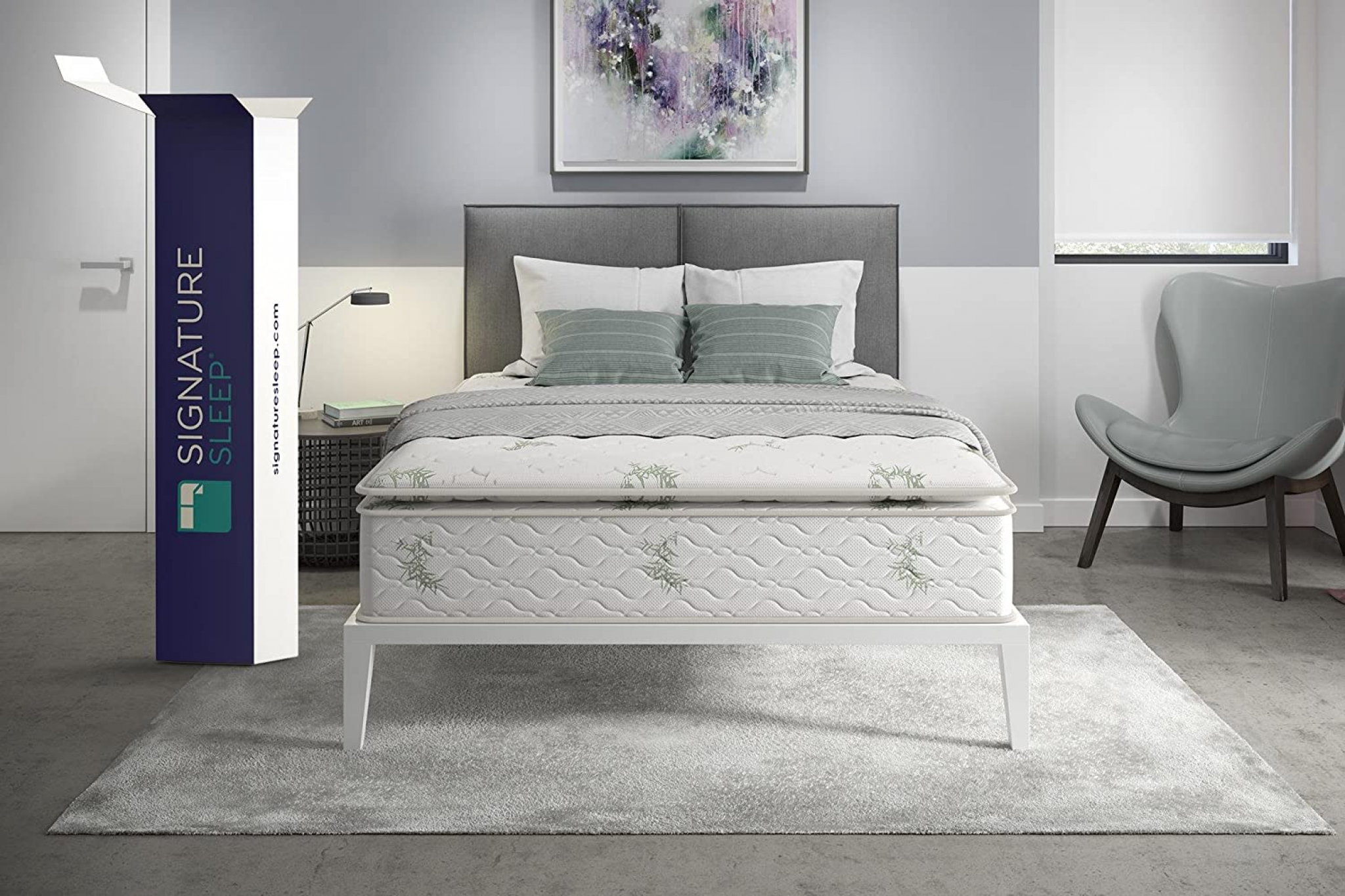 This 13-inch Hybrid Mattress combines the comfort of a memory foam comfort layer with the support of a traditional coil system. The result is a bed that is better at relieving pressure points, reducing tossing and turning, and helping you wake up feeling more refreshed.
The Signature Sleep 13-Inch Hybrid Coil Mattress is an excellent choice for anyone looking for a comfortable, supportive, and affordable mattress. This mattress is made from a combination of high-quality materials such as the coil spring system, foam, and high-density polyfoam and has a cover from bamboo fabric that absorbs moisture.
The mattress is made of two different foam types; one is high density, and the other is softer for your support. The coils are heat-treated, giving you support and comfort. It has strong edge support. It does not have any odor when opened and is ready for use as soon as it is opened.
What I Like:
The mattress incorporates a foam pillow top to provide body support for the lower back and hips.
The coils offer durability and support, while the ventilated memory foam provides excellent airflow to keep you cool during the night.
---
BedStory 10 inch Gel Memory Foam Mattress 
Best for Pressure Relieving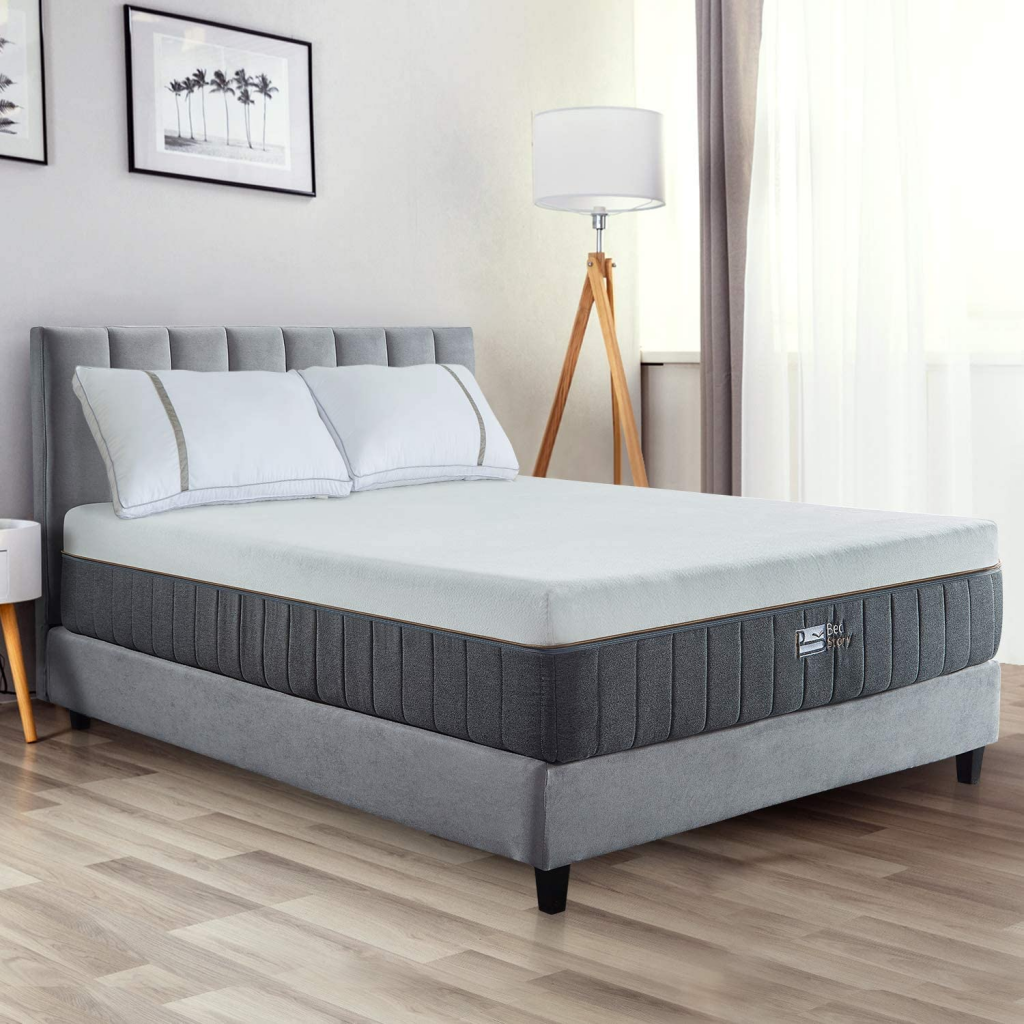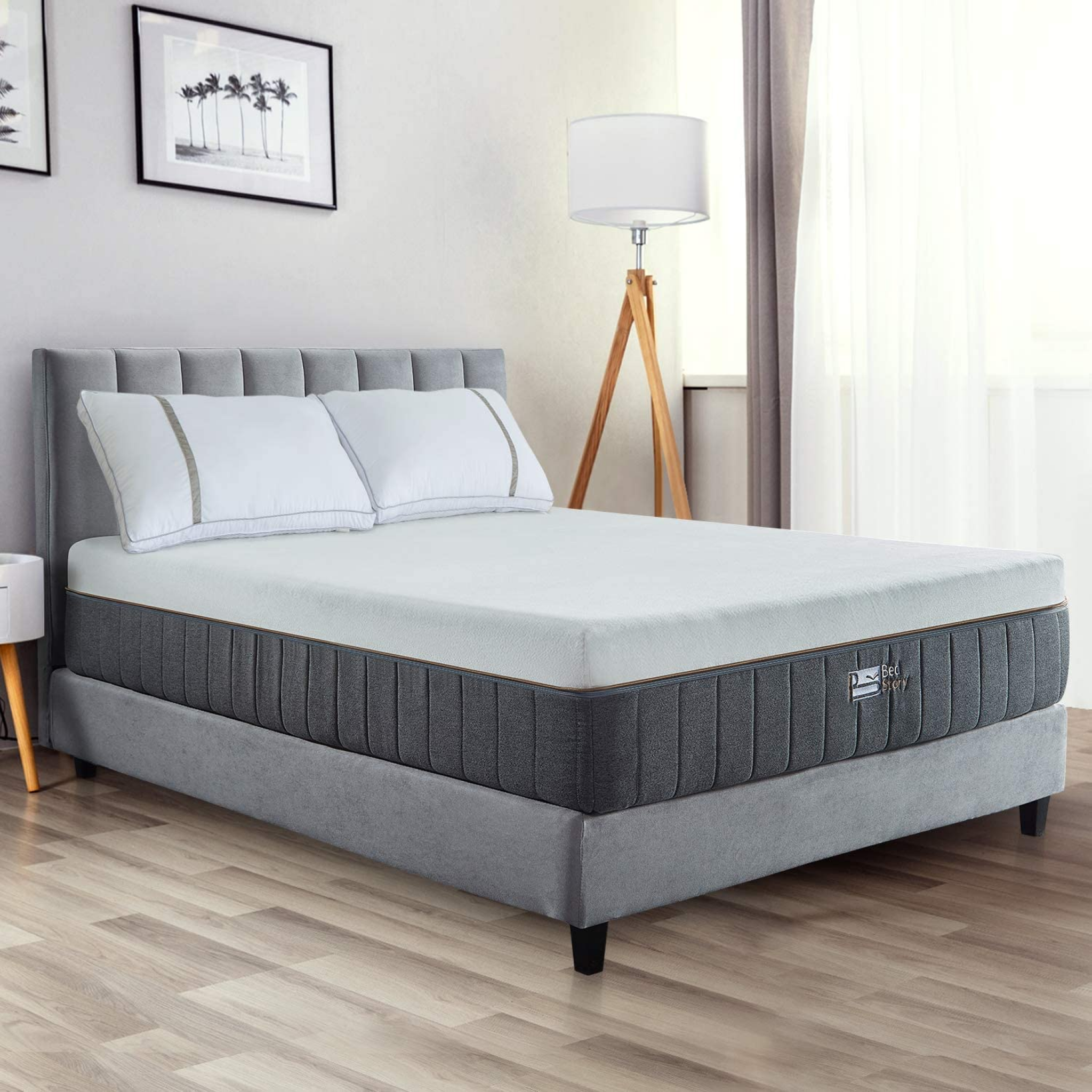 This mattress uses technology around for a while to produce a modern, comfortable, and affordable mattress. This bed is made from the foam created with bamboo charcoal infused into a gel and covered with a premium cotton cover.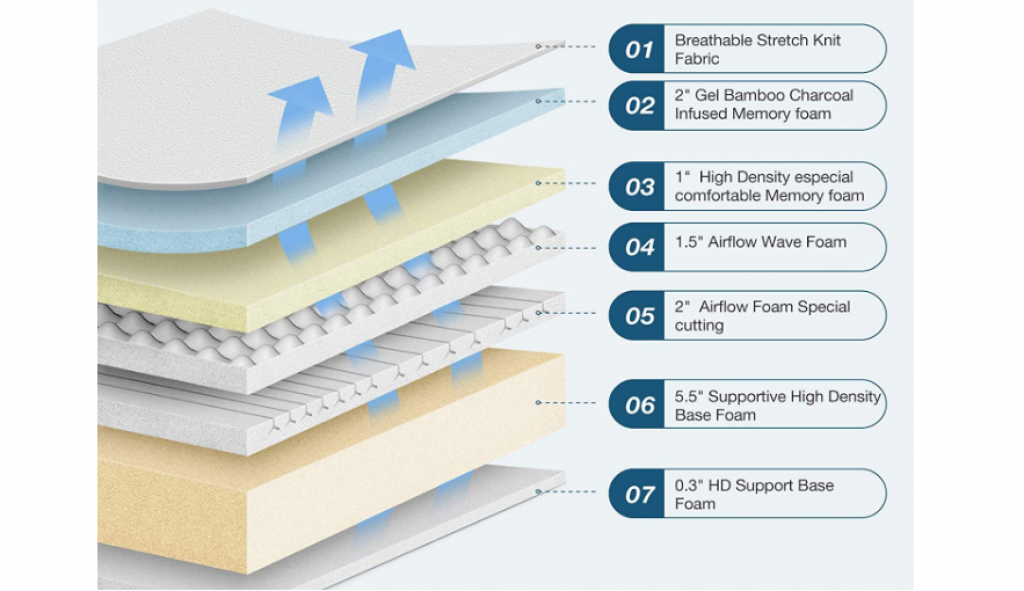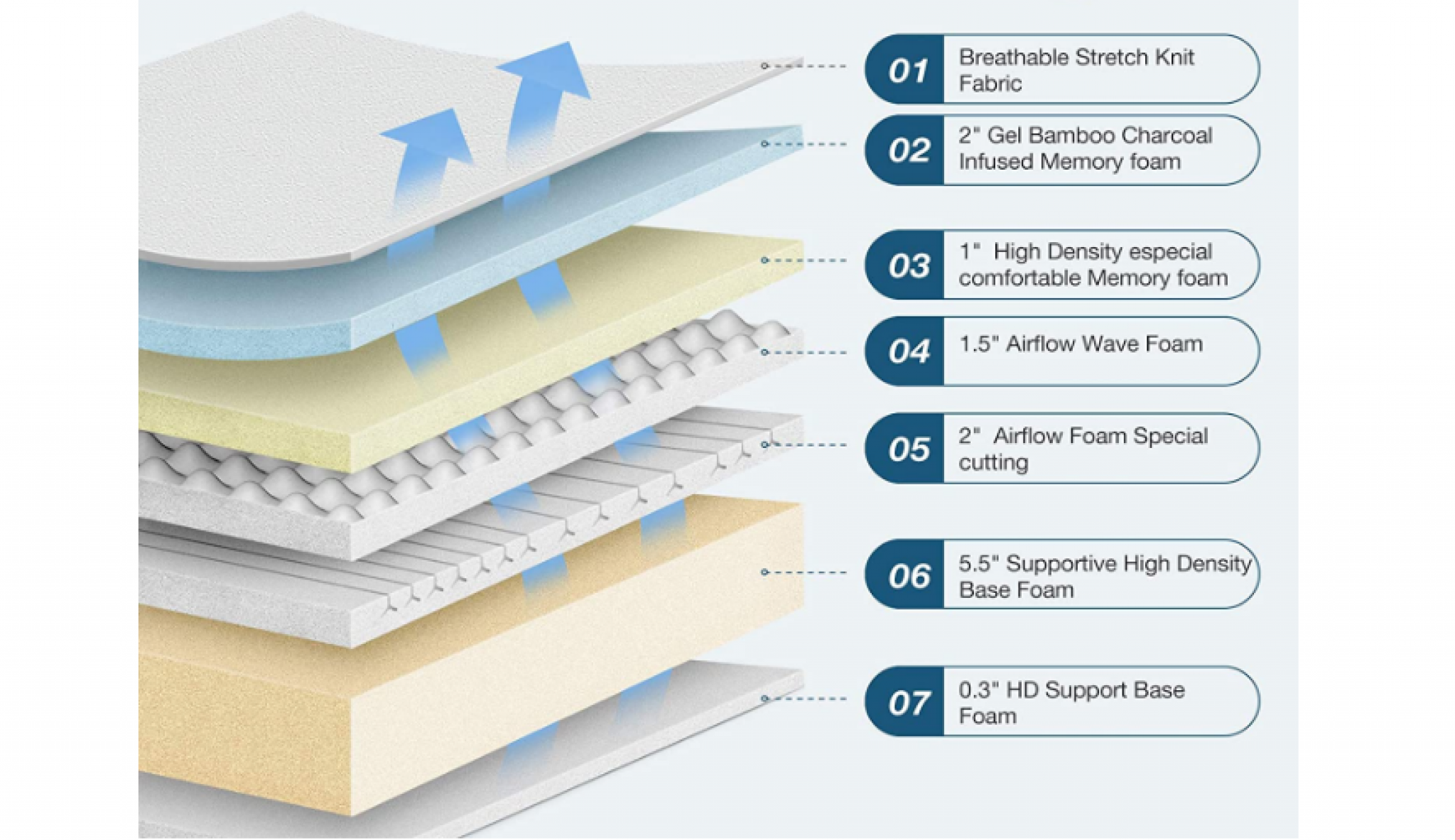 The 10-inch BedStory memory foam mattress is one of the most trusted and most popular memory foam mattresses on the market. It has a 6-layer foam system for maximum comfort and a great sleep experience. This BedStory memory foam mattress is one of the most comfortable beds you will ever sleep on, and most customers find it helps relieve back pain and improve their overall health and well-being.
What I Like:
This mattress is made to be hypoallergenic and has been independently certified to be free of harsh chemicals, therefore making it ideal for people with allergies and asthma.
It also features a fire barrier made from a cotton and polyester blend, making it entirely safe for people who have an aversion to latex.
---
LUCID 14 Inch Memory Foam Bed Mattress Conventional
Best for Hypoallergenic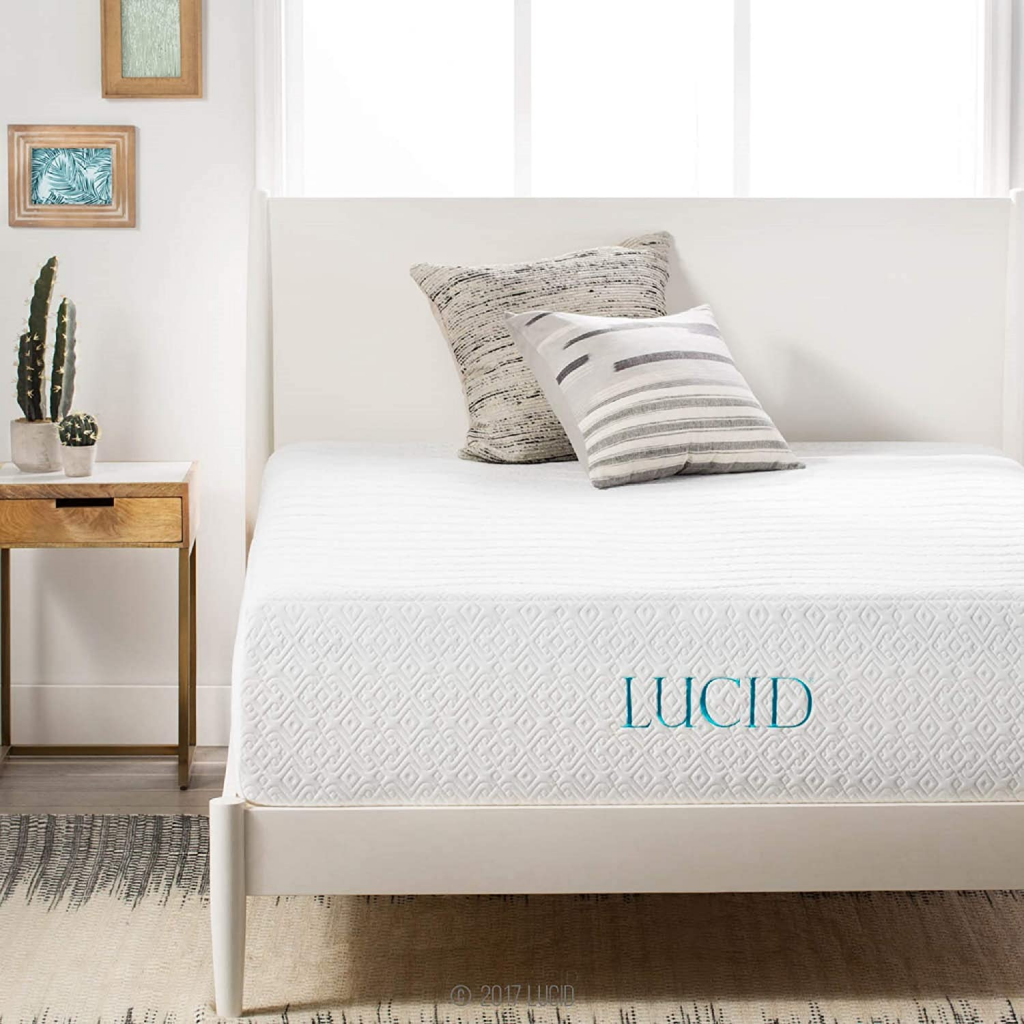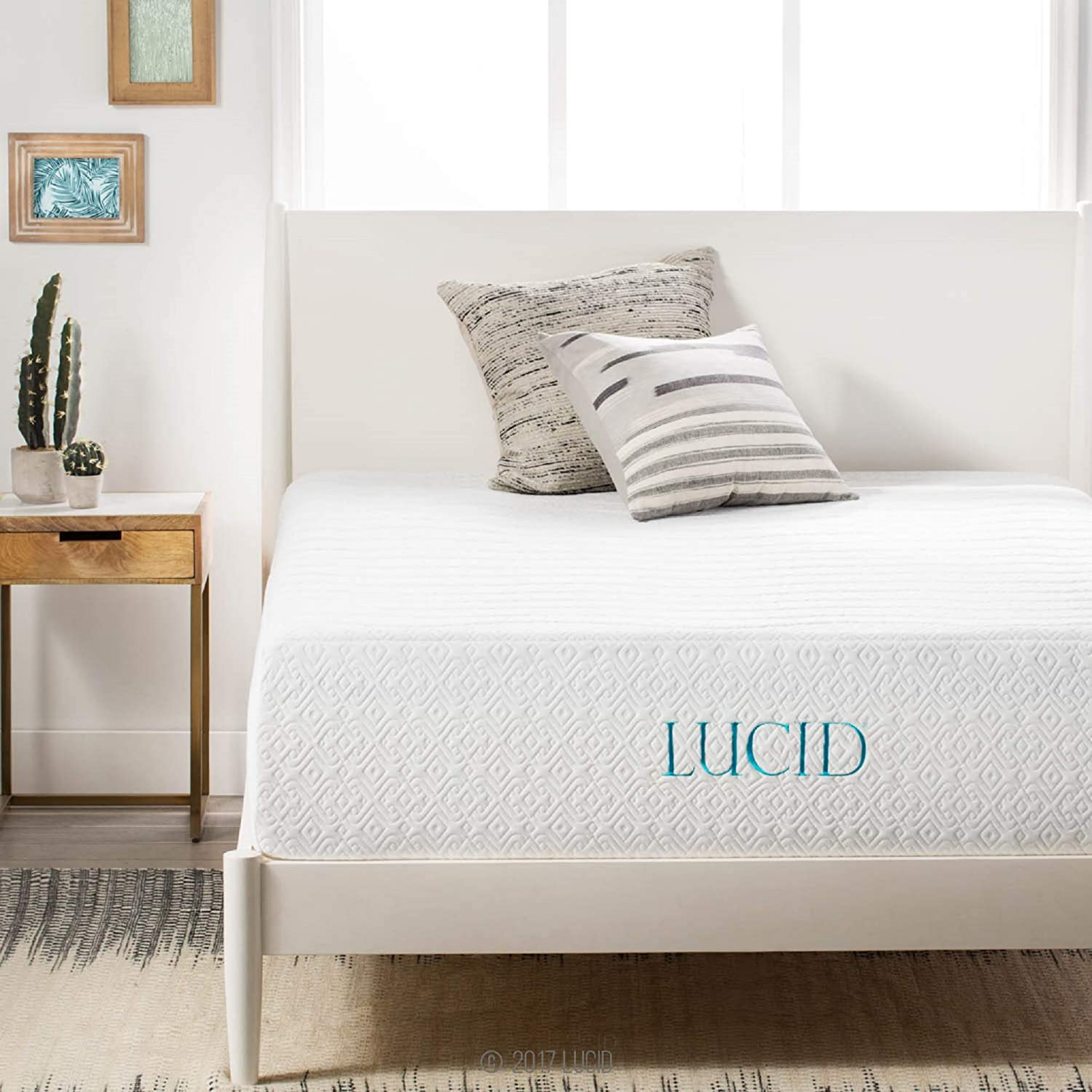 The Lucid mattress is a memory foam bed mattress with four layers designed to provide pressure relief, comfort, durability, and cooling. This mattress is a 14-inch mattress and is designed for back, side, or stomach sleepers. The bed is designed to help relieve pressure points so that you can sleep without tossing and turning, which means you'll wake up feeling more rested.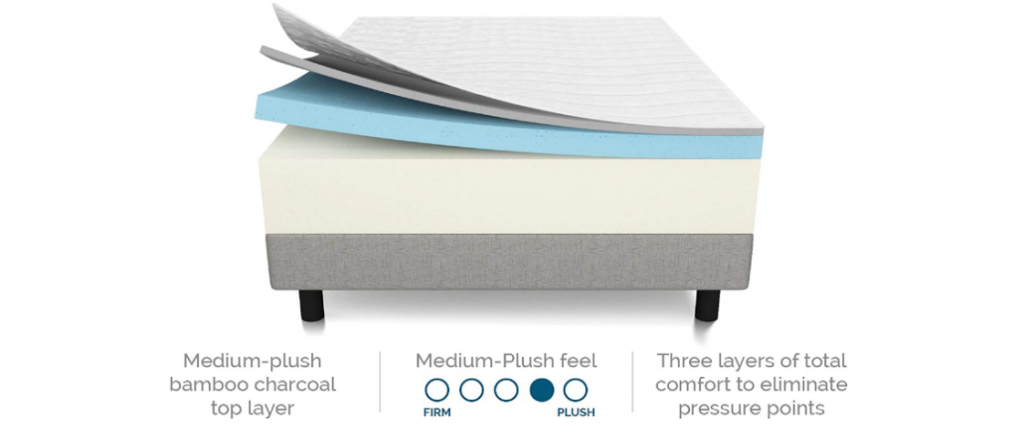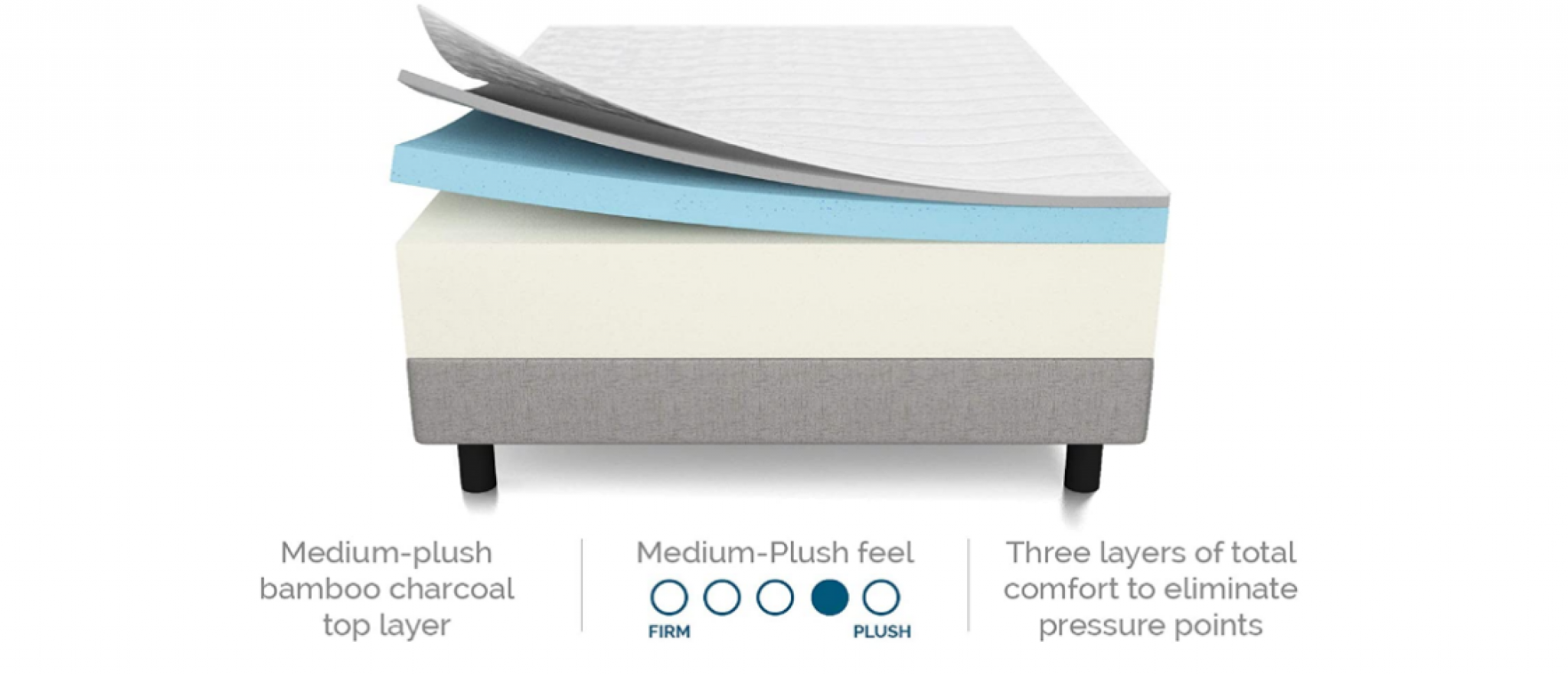 This 14-Inch Memory Foam Mattress is a hypoallergenic mattress made with the fusion of CertiPUR-US foam and gel memory foam designed to absorb pressure points and provide users with a comfortable sleeping experience. The mattress is made of high-quality foam designed to conform to the body while also providing enough support to alleviate pressure points.
What I Like:
This 14-inch Classic Memory Foam Mattress from LUCID is a Luxury Firm mattress that offers a comfortable sleeping experience.
The Lucid mattress is easy to assemble, and it features a premium gel memory foam cover.
---
Buyer's Guide
Mattresses are one of those things many of us spend a significant amount of time on every single day. We spend about a third of our lives in bed, and most of us are not comfortable with that. The problem is that, while we are alive, we spend about one-third of our lives in bed, and most of us do not want to be uncomfortable.
The solution, of course, is a new mattress. But, how do you know what to buy? In this guide, I will try to provide information about choosing the right one to provide comfortable sleep all night.
---
What Is a Bamboo Mattress?
Bamboo mattresses are a relatively new technology that has yet to build up a strong reputation like some of its natural latex competitors. But it's not hard to see why. Bamboo, one of the world's most superior plant-based building materials, has many great qualities that make it ideal for use in mattresses.

It is one of the most resistant materials to mites and bacteria, critical for a comfortable night of sleep. It is notably softer than most other varieties of natural mattress materials, making it an excellent choice for people who prefer a pillow top style of sleeping and those who need to relieve pressure points that occur due to back, neck, or shoulder pain.
---
Why Switch To Bamboo?
Switching to bamboo mattresses is becoming increasingly popular these days. Made from only high-quality bamboo with a natural cooling effect, the bamboo mattress will keep your body at a cool temperature, allowing you to sleep more soundly all night. Plus, bamboo's natural antibacterial properties mean you won't have to worry about getting sick. There are some benefits why bamboo mattresses gain popularity:
Natural and eco-friendly raw materials. Another thing that makes bamboo so popular is that it is a renewable resource.
Safer for your sleep because bamboo is naturally resistant to bacteria, dust, and mold.
Temperature regulation. It's a breathable material, so sleeping on it will keep you cool.
Bamboo is hypoallergenic.
---
Types of Bamboo Mattresses
There are many bamboo mattress types available on the market, but you probably won't have the time to make a thorough comparison of all of your options. That's exactly why I created this list: to give you a quick look at the main differences between mattress types so you can make a choice that's right for you. Every mattress type has its pros and cons, and we'll go over them all to help you find the right mattress for your needs.


Foam
It is one of today's popular bamboo mattress types: no springs, no coils, no fancy hybrid air-spring-coils. Foam mattresses are designed to provide a soft layer of support at your sleeping surface. The many benefits of foam mattresses include ease of movement, great support, durability, and comfort.
Foam is an excellent material to sleep on because it is made purely of organic material. It does not contain any toxic or harmful material. The United States Government also recognizes foam as a green product that uses minimal resources to produce.
Latex
Latex mattresses have been gaining in popularity because they have advantages over more traditional innerspring models. For example, they conform more to your body, and they are generally more durable and long-lasting than other types of mattresses.
Premium latex mattresses have many benefits like better support and more comfort for a better night's sleep. The best part is that they can be made to order various sizes and thicknesses for any sleeping condition.
Innerspring
The innerspring mattress is a type of bed that uses metal coil springs to create a supportive and flexible structure beneath the top layer of padding to provide a comfortable place to sleep. Innerspring mattresses can be found in various price categories, depending on the materials' quality, coil counts, and other factors. Some innerspring mattresses are meant to offer a basic level of support, whereas others are intended to provide a high level of support and comfort for people who suffer from back and neck problems.
Hybrid
The hybrid mattress is designed to help you sleep better. It's not your average mattress; engineered to help you sleep soundly and wake up feeling refreshed, the hybrid incorporates the best memory foam elements, latex foam, and traditional innerspring mattresses.
---
What To Consider When Choosing A Bamboo Mattress
There's no doubt that a bamboo mattress is healthier and environmentally friendly than many alternatives. However, there are many factors that you should consider when choosing the best bamboo mattress.
Size
Mattresses can be difficult to find the right size for your needs. If you have a small house and a large bed, it will be a problem to move it in and out of the house. If you have a large house, a small mattress will be useless as you will not be comfortable sleeping.
Mattresses come in a wide variety of sizes, and it is essential to find the right one. A range of sizes available on the market will enable you to find the right bamboo mattress for your needs.
Your Sleeping Position
There are many different types of mattresses, and each one is different. This is a beneficial factor to consumers because they know that the bed that is suited to them is easier to find. Depending on your sleeping position will help you find the right mattress for you because you will choose a mattress that is suited to your sleeping position.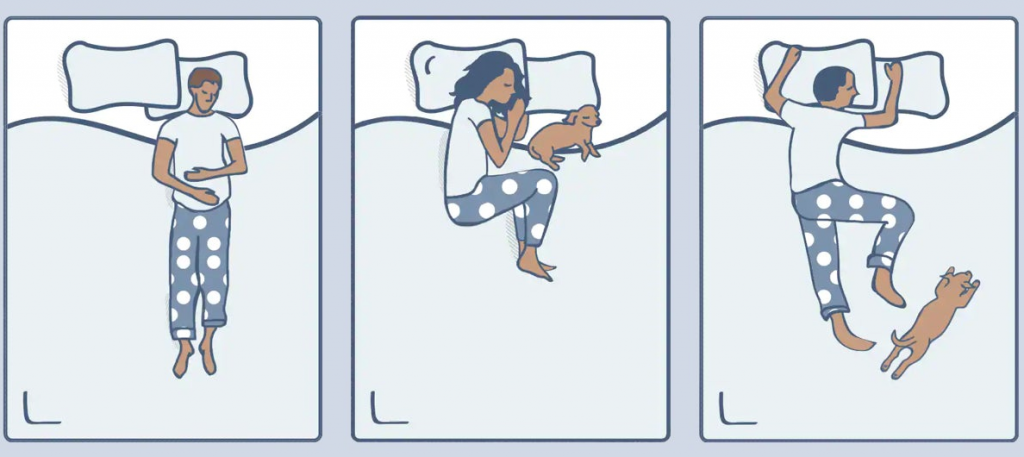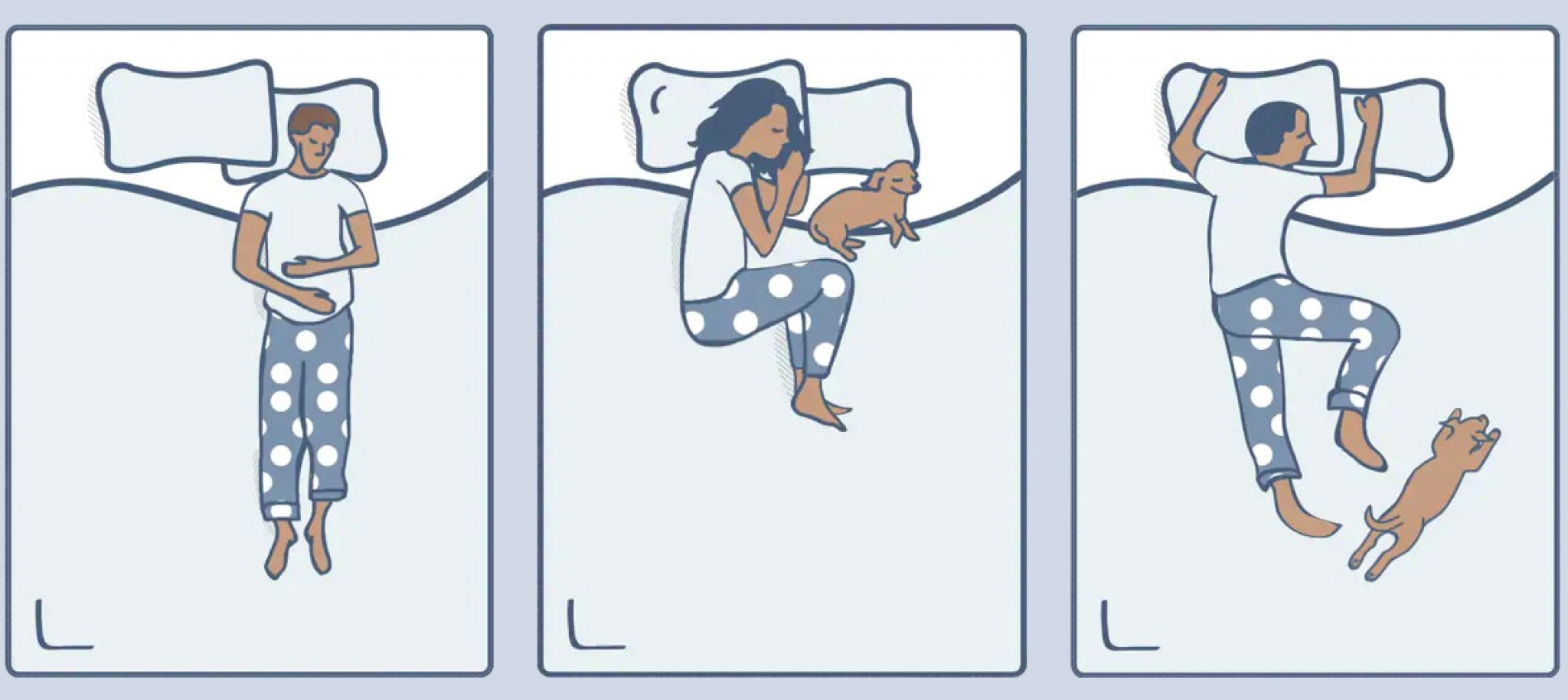 It is important to know which sleeping position you are in to choose a mattress that is suited to you. Each bed is different and will be suited to different people depending on their sleeping position.
For example, stomach sleepers need to choose a firmer bamboo mattress, when back sleepers can select softer bad to relieve back and shoulder pain and reduce the pressure.
Firmness
Mattresses come in many different types, but the one thing that they all have in common is firmness. A mattress's firmness is an important consideration, especially if you suffer from back or neck pain. A mattress's firmness is the amount of support that the bed provides, measured in units called the Firmness Rating.
Motion Isolation
Once you have found the perfect mattress, you will want to make sure that it is the best possible one for you. This is where motion isolation comes in. A mattress that isolates motion well can ensure that you get a great night's sleep no matter how restless your partner is. And good isolation can also help to ensure that your partner's movements don't bother you.
---
FAQ
What are the benefits of using a bamboo mattress?
Bamboo mattresses are becoming increasingly popular due to their hypoallergenic, breathable, and temperature-regulating properties, which help people sleep more comfortably and wake up feeling rejuvenated.
How do bamboo mattresses compare to other types of mattresses? 
Bamboo mattresses are softer than traditional memory foam and innerspring mattresses, making them more comfortable for pressure points. They are also more breathable and hypoallergenic, and more temperature regulating than other types of mattresses.
How long will a bamboo mattress last?
Bamboo mattresses are designed to last for a minimum of 10 years, and often longer if properly cared for.
---
The Bottom Line
Bamboo mattresses are well suited for people who look for beds suitable for people with allergies, asthma, eczema, and other skin-related issues. Bamboo is hypoallergenic and naturally antibacterial, so it is especially suited for people who suffer from allergies.
In this buyer's guide, I did my best to gain all the necessary information about this kind of mattress and provided a bamboo mattress review of the market's best brands. I hope this information will be helpful for you while choosing a suitable bed for your home.