As you well know, the quality of sleep you get each night profoundly affects how you feel in the morning. A good night's sleep can lead to a positive outlook and a good mood. The quality of your sleep is largely determined by the quality of your mattress. If you have a bed with inadequate support, you may wake up with a stiff back and a sore neck.
---
Top 5 Best Extra Firm Mattress Toppers
Plushbeds Natural Latex Topper
Sizes: Twin, Twin XL, Full, Queen, King, Cal King
Thickness: 2 Inches, 3 Inches
Firmness: Soft, Med-Soft, Medium, Med-Firm, Extra-Firm
Price: $$
---
The solution is to buy the best extra-firm mattress topper. This product will provide additional body support and offer you an excellent sleeping experience. Here's my list of the top 5 best firm mattress toppers on the market today.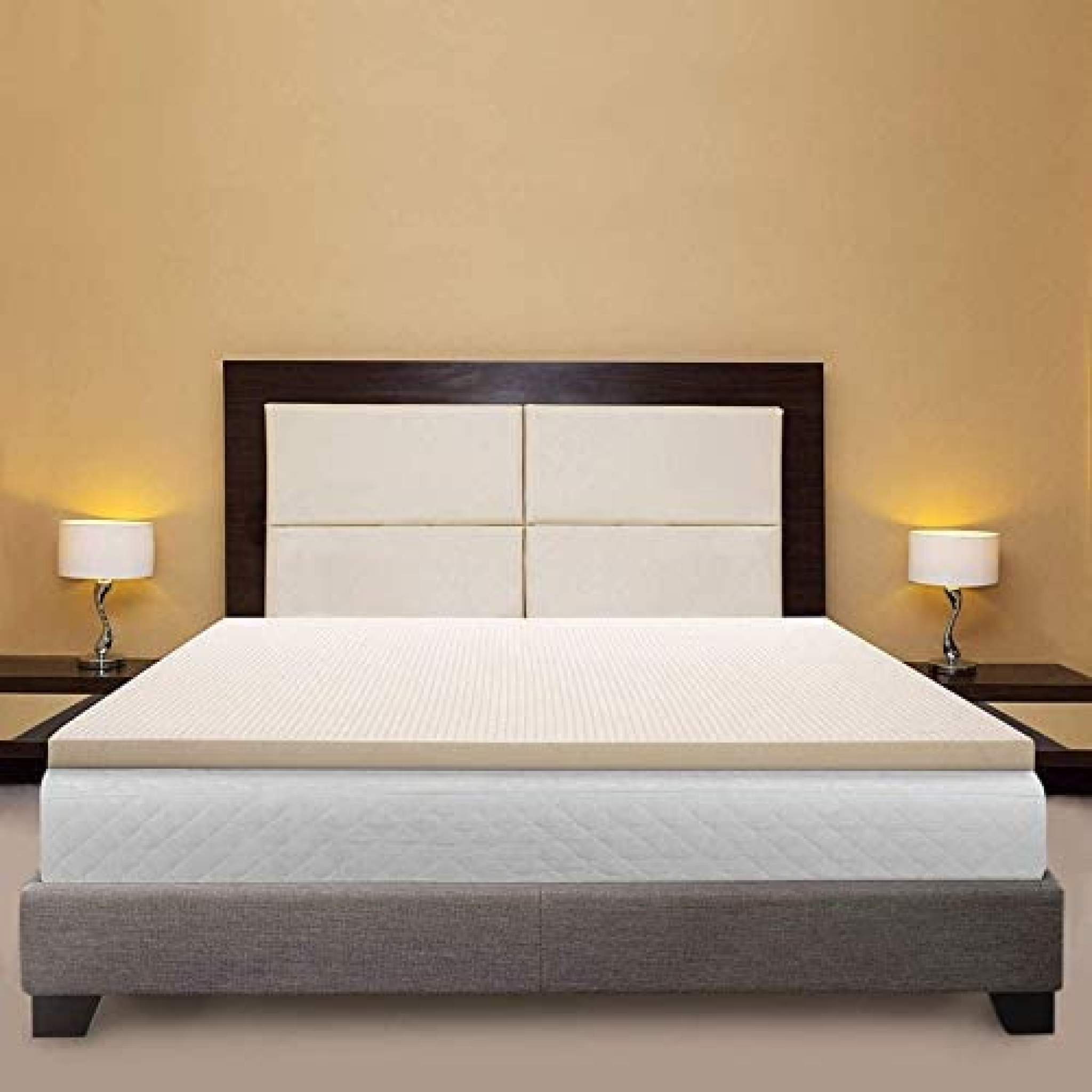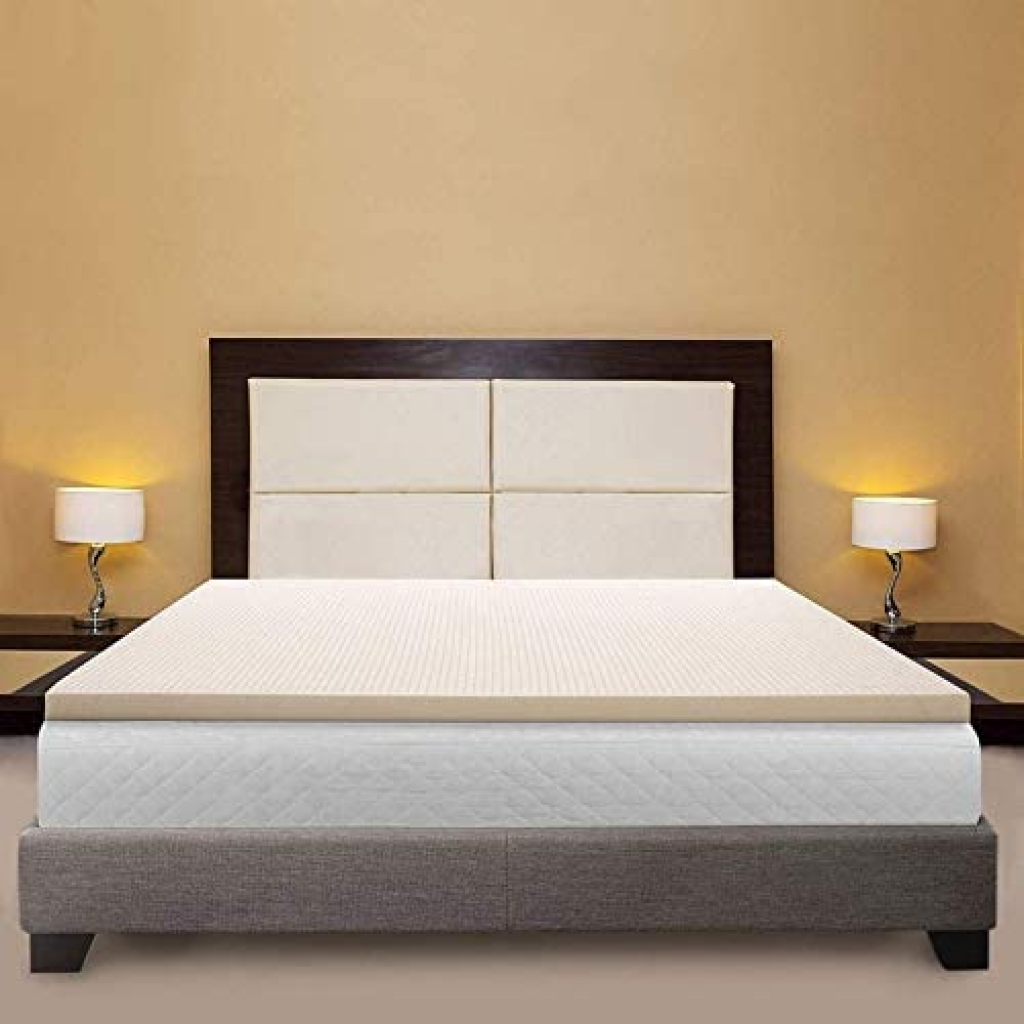 ---
Best Extra Firm Mattress Toppers Reviews
Plushbeds Natural Latex Topper
Best Overall
If you're looking for a new mattress topper, you may have heard of the PlushBeds brand and found yourself wondering if it's worth all the hype. Well, let's answer that question once and for all! The short answer is, yes, it is worth it.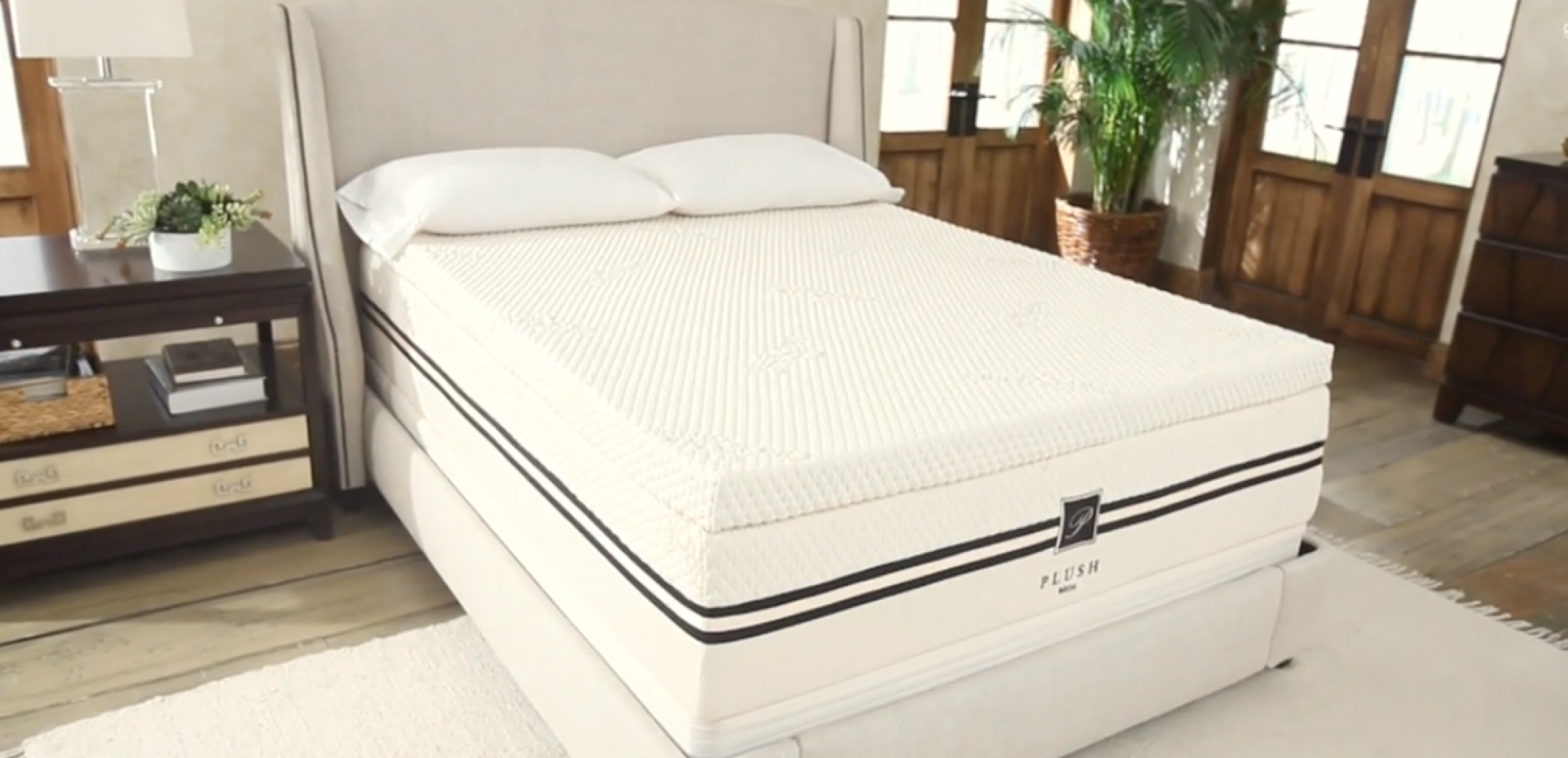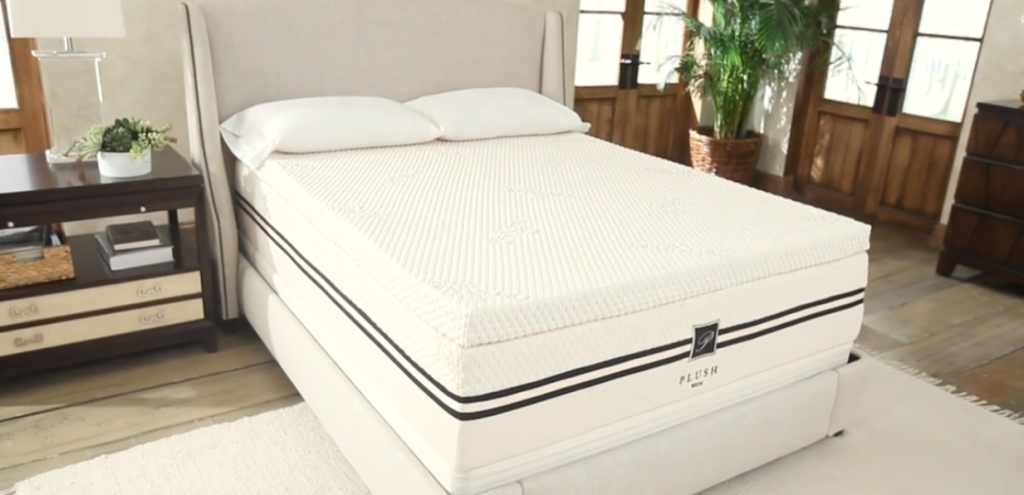 A PlushBeds Latex Topper is a 100% natural Talalay Latex product that you can slip on top of your mattress. It's available in two thicknesses: 2" and 3". I recommend choosing the 3" for the best possible experience. The topper is breathable and hypoallergenic.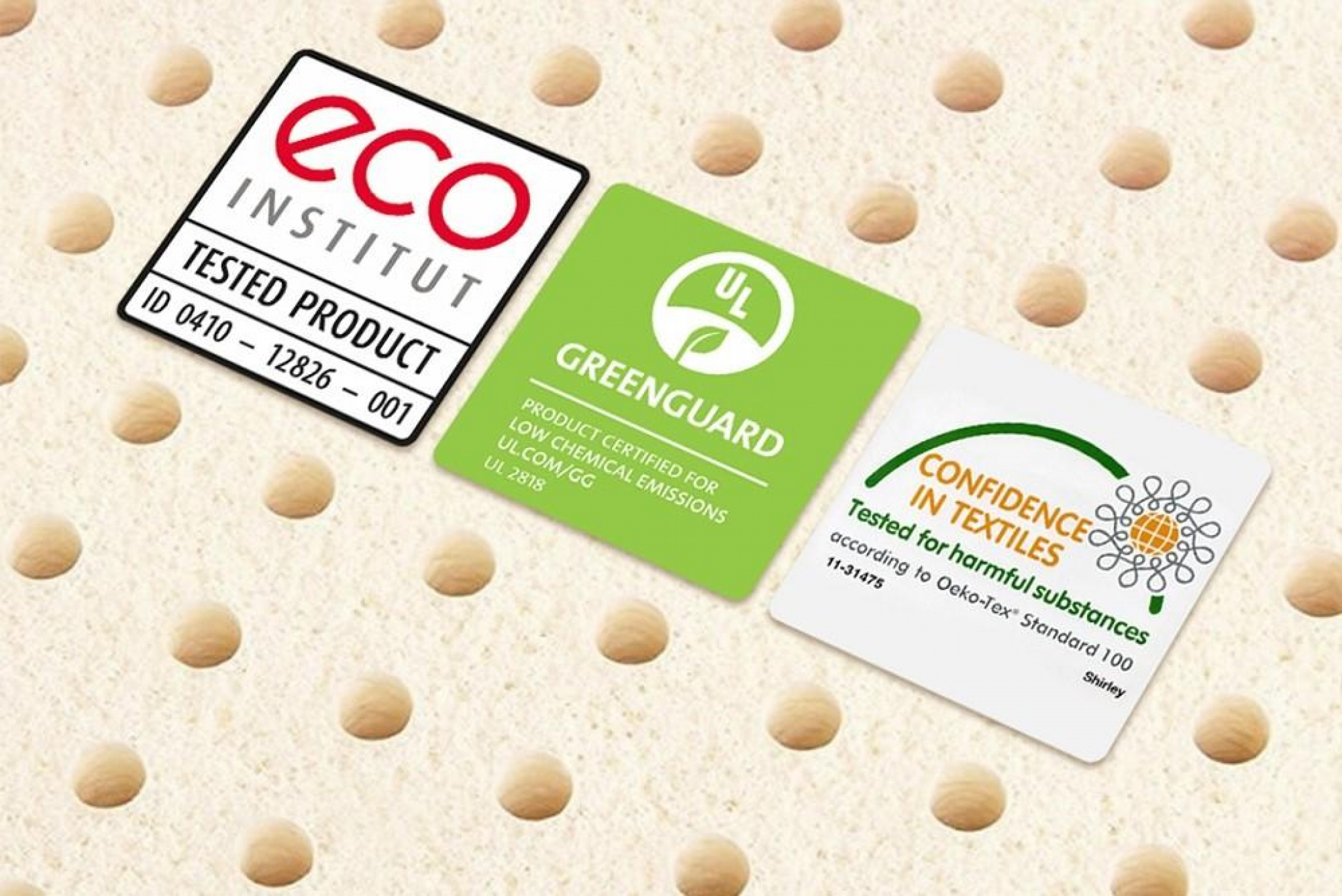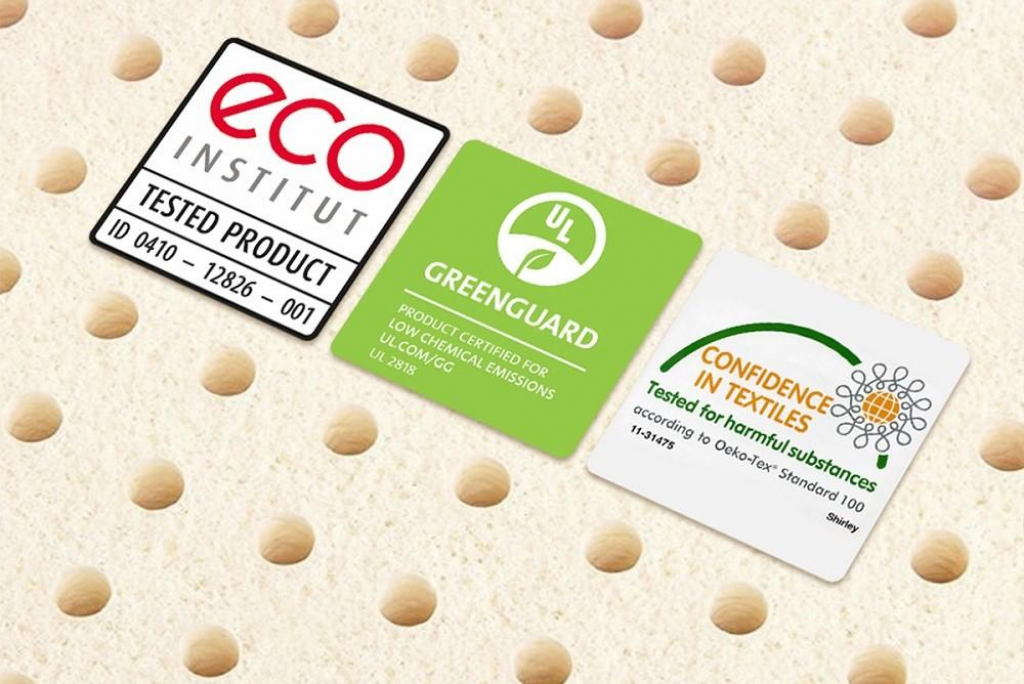 This topper is lightweight and easy to move around. It is made of 100 percent natural Talalay latex, and it has an extra-firm grade. That is as firm as other latex mattress toppers on the market, so it is one of the best choices if you want a very firm mattress.
What I Like:
The Plushbeds Natural Latex Topper is a firm 3-inch thick topper made from 100% natural Talalay latex.
The topper is designed to provide pressure relief to the body, which will prevent the buildup of pressure points in the mattress.
Sealy Essentials 3-Inch Firm Support Foam Mattress topper
Best Washable Cover
The Sealy Essentials 3-Inch Firm Support Foam Mattress topper is a versatile product with a number of benefits. It is suitable for any mattress and can be used in conjunction with a bed frame or on its own. The topper provides extra support and comfort to a soft mattress and can be used to make a firm mattress even firmer to give more support to your back, hips, joints, and limbs.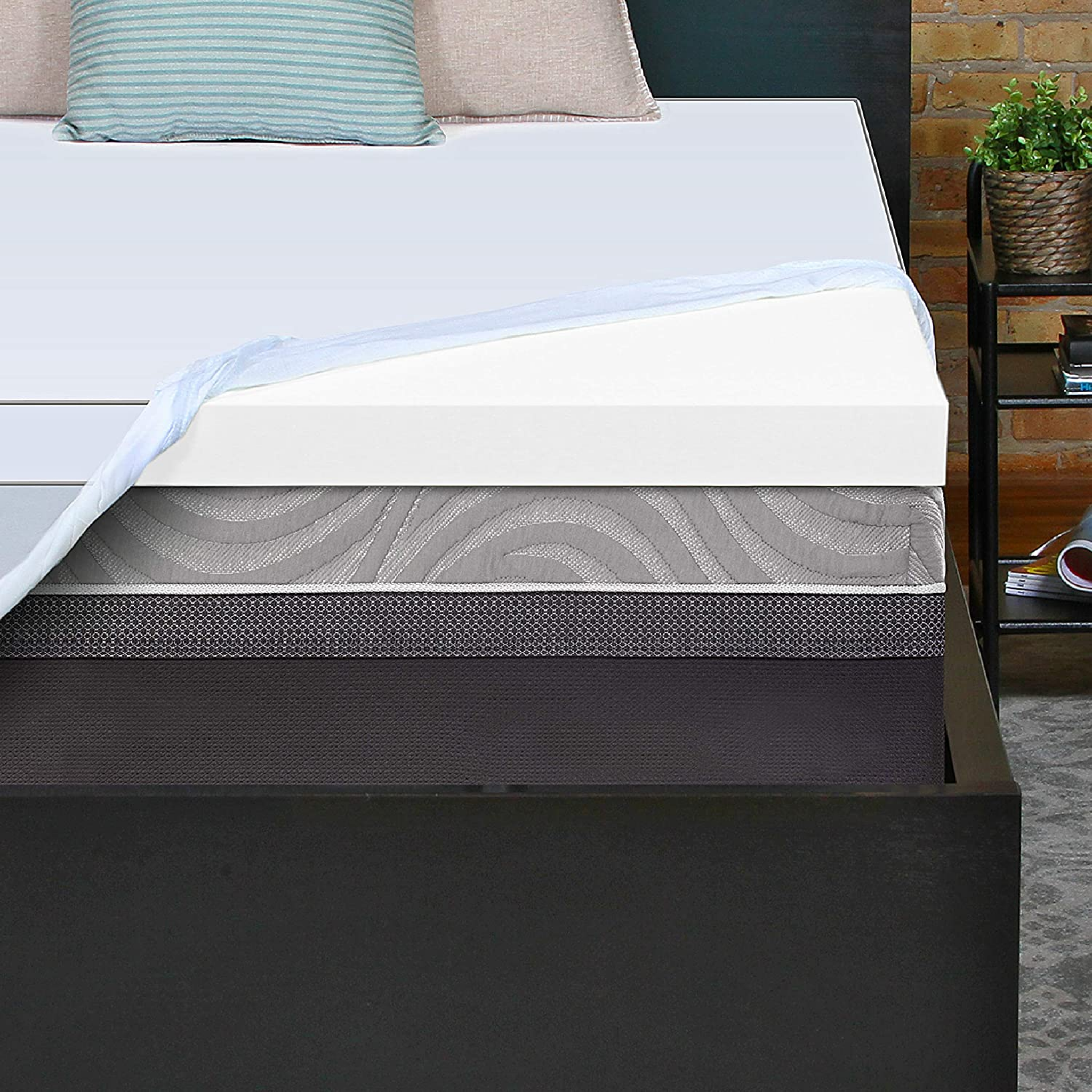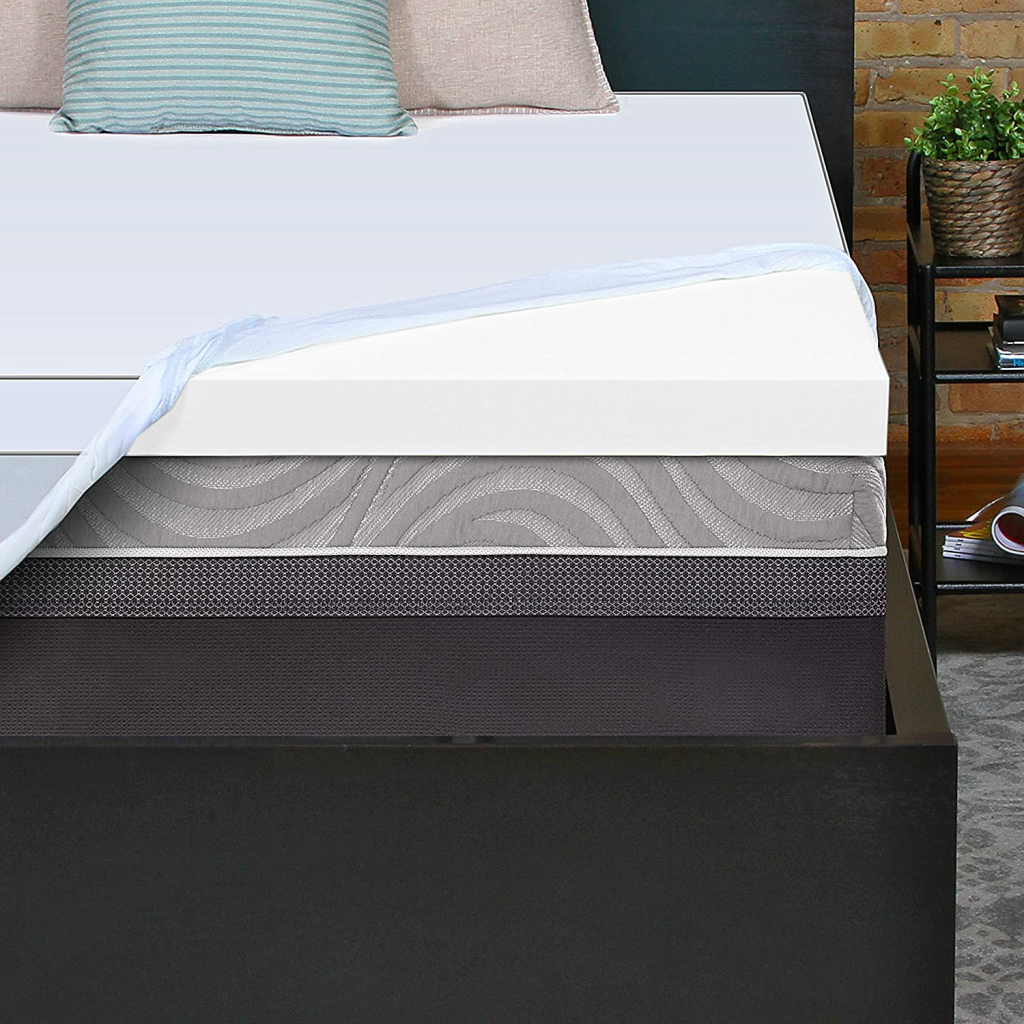 The topper is 3" in depth and is made from viscoelastic, high-density polyfoam, with an easy-care, breathable cover. The Sealy Essentials 3-Inch Firm Support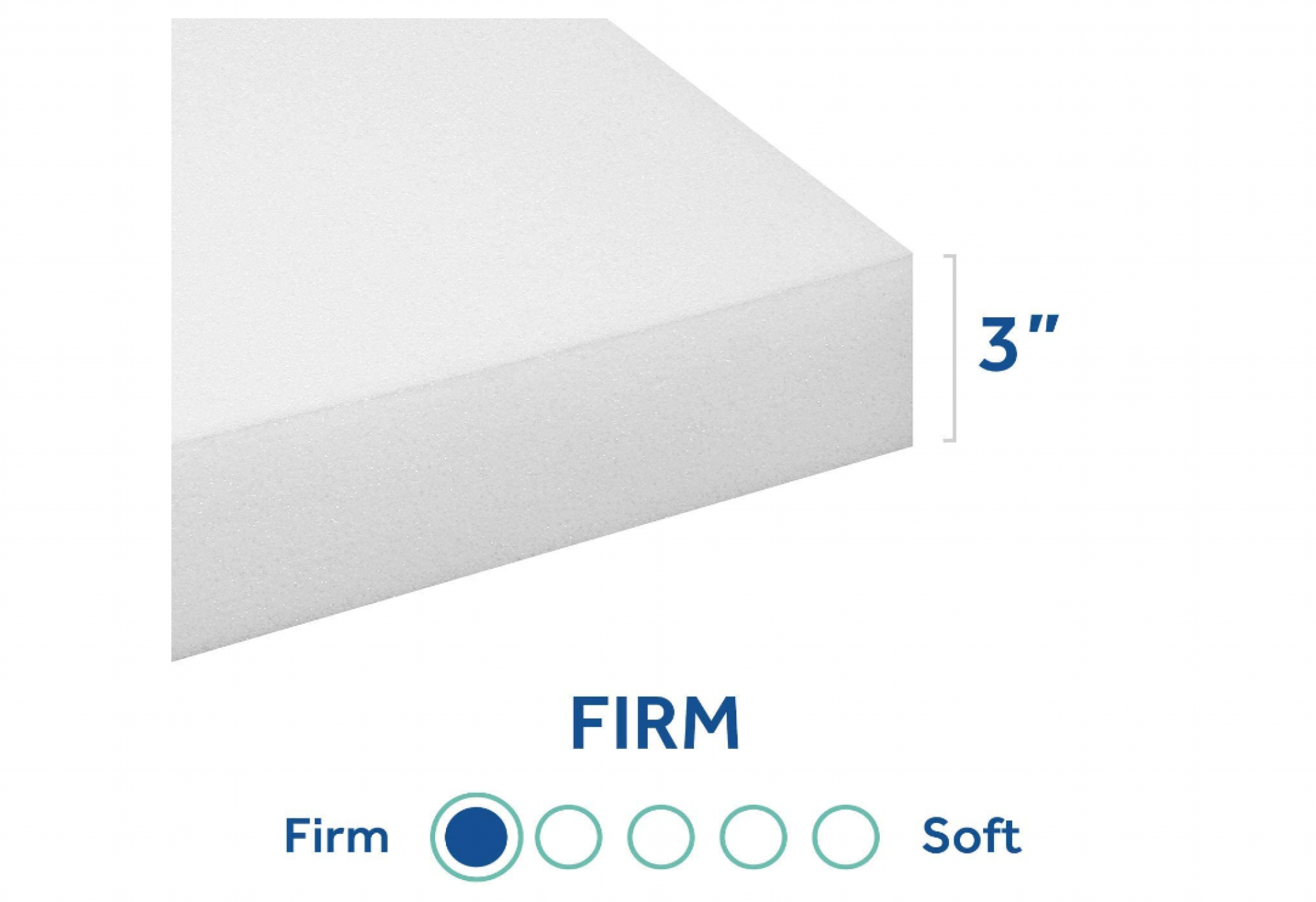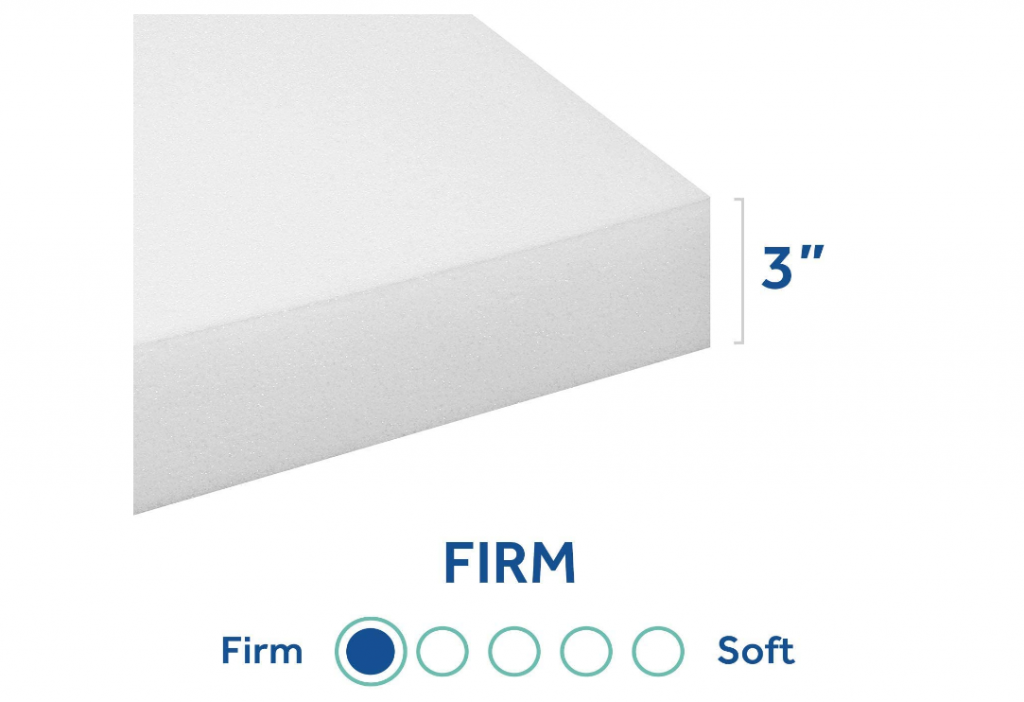 Foam Mattress topper is a versatile product that can be used for various goals.
As you probably know, soft mattresses are cozy, but it can be challenging to get the support you need to soothe your achy back or sore joints. Firm mattresses might be a better choice for your body type, but they can feel like you're sleeping in a hole, and they lack that cozy, snuggly quality. The Sealy Essentials 3-Inch Firm Support Foam Mattress Topper is designed to give you the best of both worlds, combining the comfort of a soft mattress with the support of a firm mattress, all in a single product.
What I Like:
This 3-inch thick topper, made of support foam to help you get a restful night's sleep.
The extra-firm mattress topper is a great way to add more comfort and support to an older mattress that may have lost some of its original softness.
Sleep EZ Natural Latex Mattress Topper
Best Organic Cotton Cover
The Sleep EZ Natural Latex Mattress Topper is a solid product that will add firmness to your bed. It is made from the latex of the highest quality, which means it is naturally hypoallergenic, breathable, and very durable. The topper is available in 4 different latex types and two different thicknesses.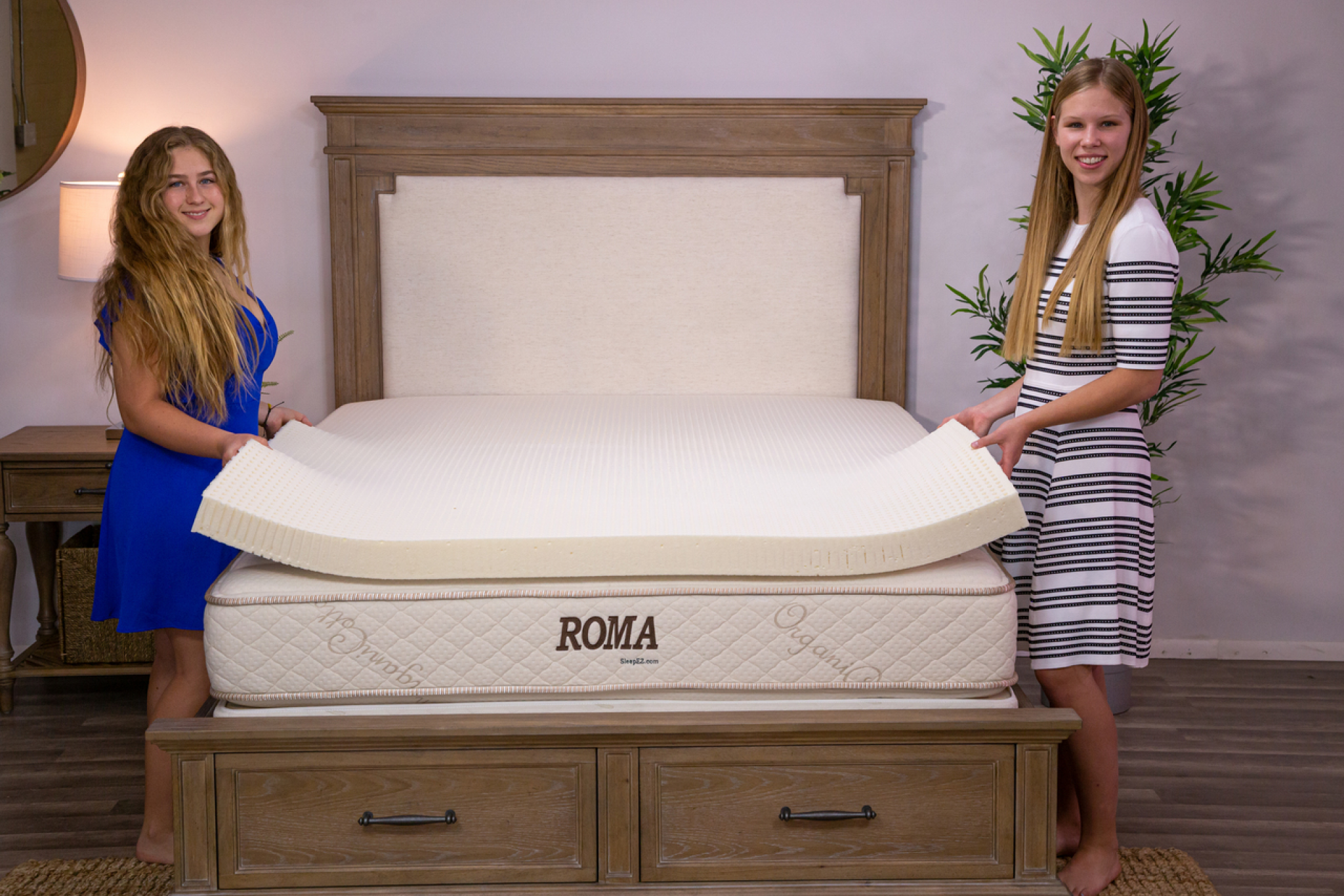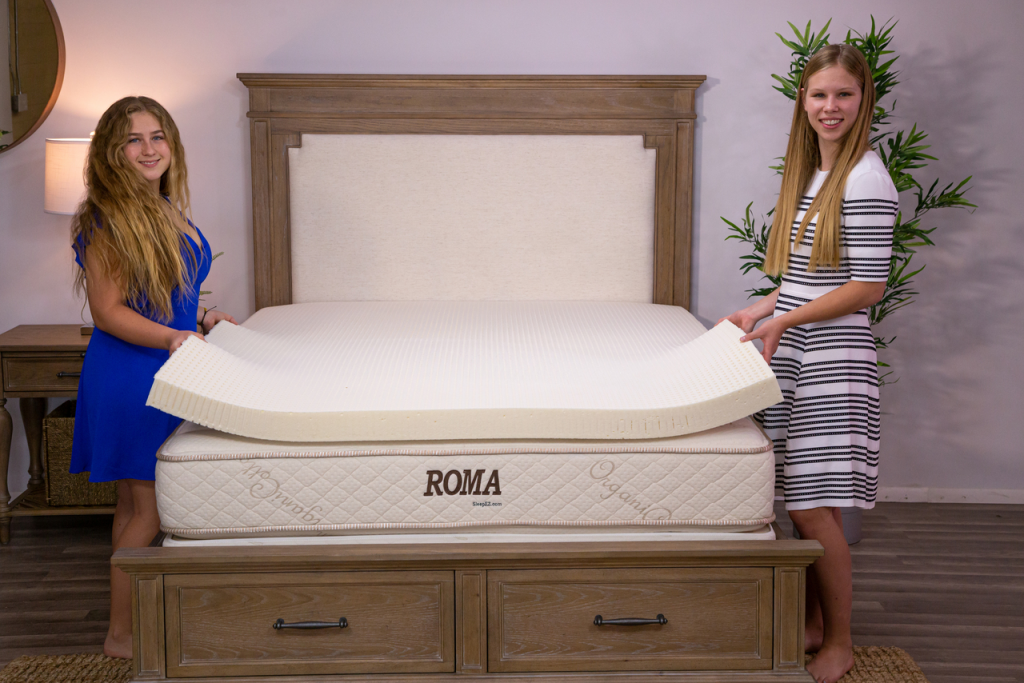 There is one topper that has no cover and another model with a cover. Latex comes from rubber, a natural substance that comes from trees. This material is now being used to make mattresses, mattress pads, and mattress toppers.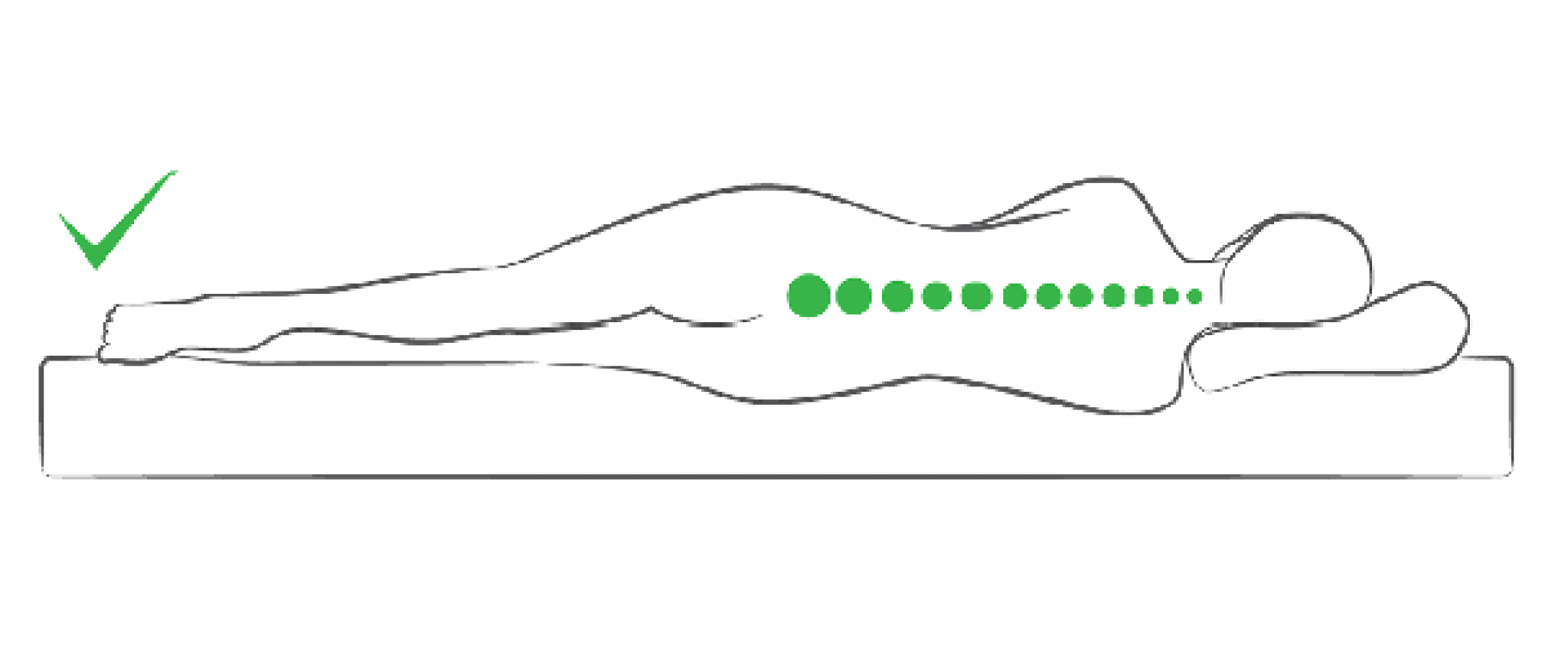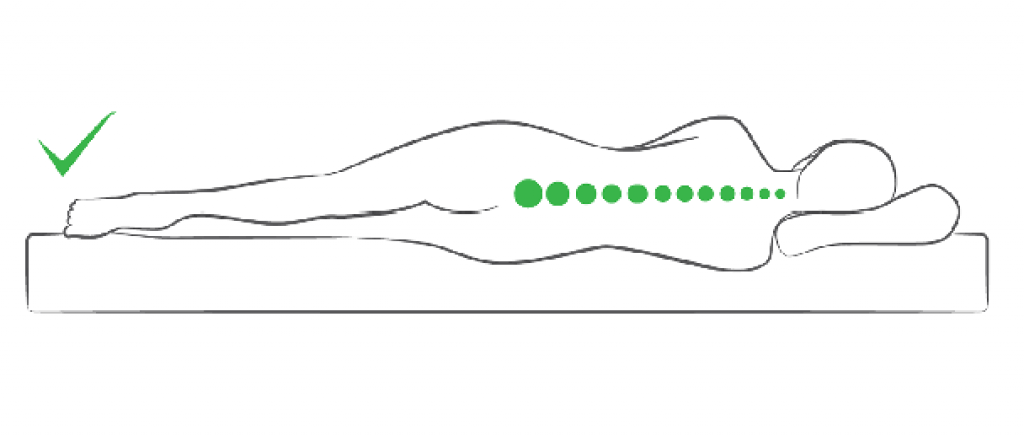 The raw material conforms to your body and helps relieve pressure, and because it is made from a natural substance, it is more environmentally friendly than synthetic materials. The Sleep EZ latex mattress topper got high marks in a focus group and was ranked among the best mattress toppers available.
What I Like:
The latex foam in the Sleep EZ Natural Latex Mattress Topper is resistant to moisture and molds, making it a sanitary choice for any household.
Grifil Zero Natural Organic Latex Mattress Topper
Best Pressure Relief
As we all know, mattresses can be expensive, especially when you have to replace one every 5-10 years. Fortunately, a good mattress topper can extend the life of your mattress and give you the comfort and support you need to sleep better. That's why we're taking a look at the Grifil Zero Natural Organic Latex Mattress Topper.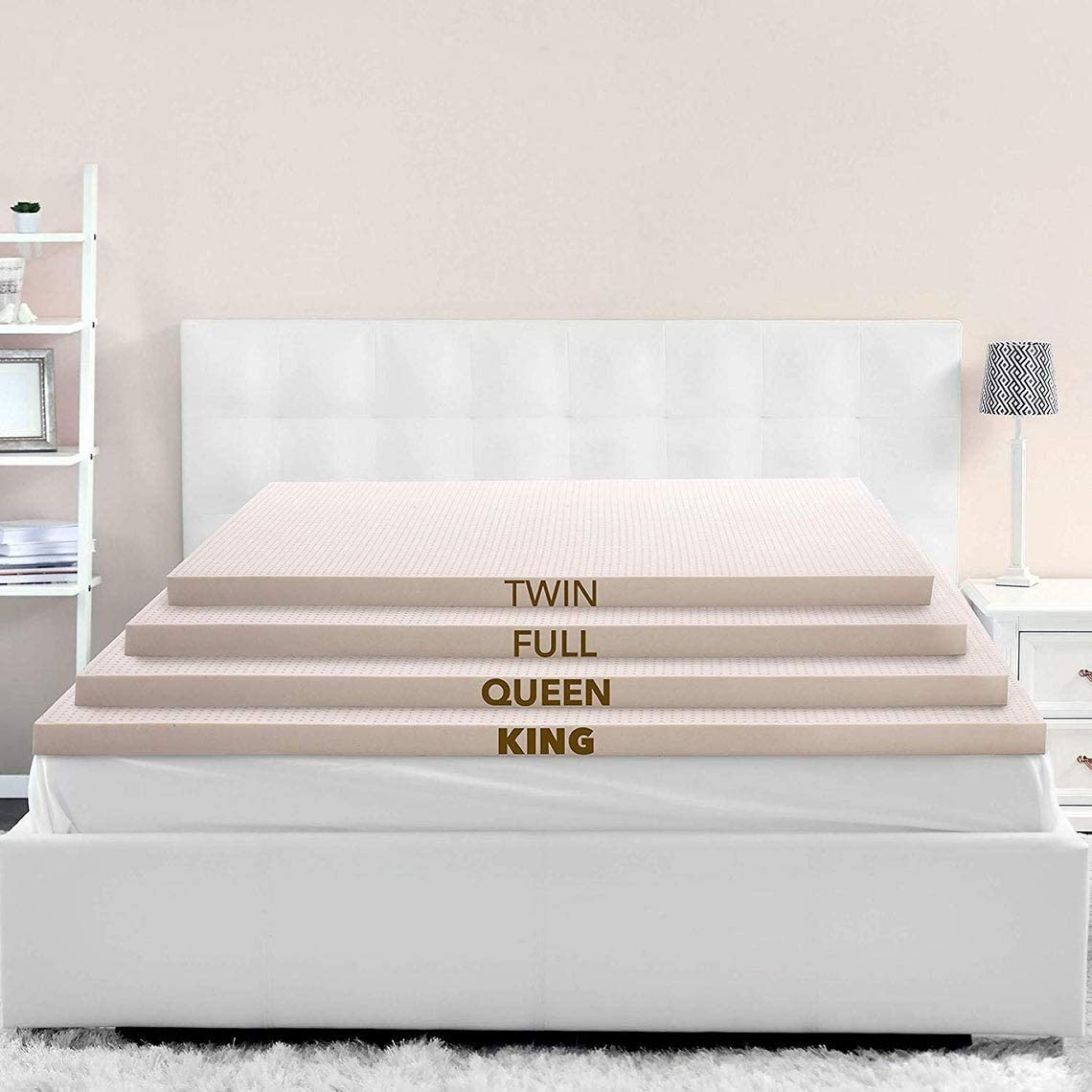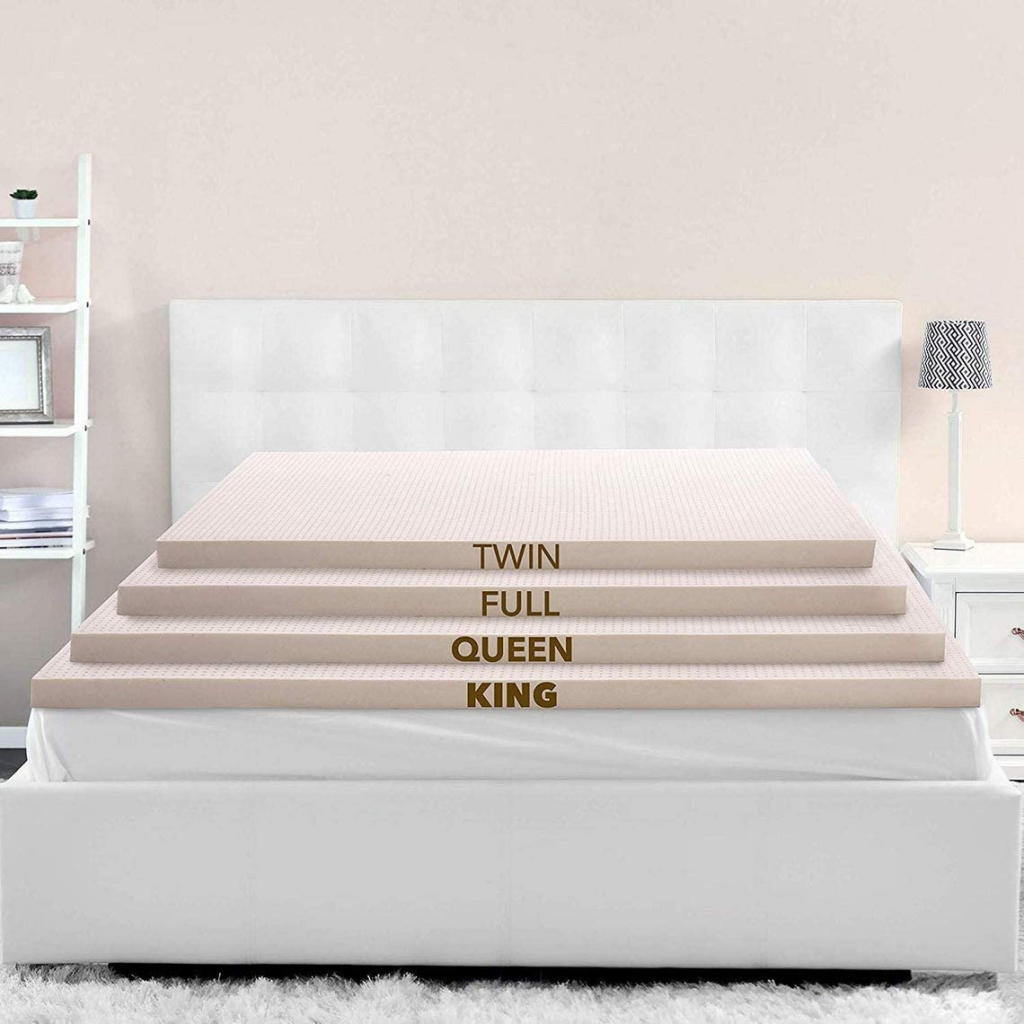 The Grifil Zero Natural Organic Latex Mattress Topper is a relatively new addition to the natural latex mattress topper market. And I must admit, it's quite the contender. It's priced well, customized for your firmness needs, and takes a more contemporary approach to design and comfort than some of its more traditional competitors.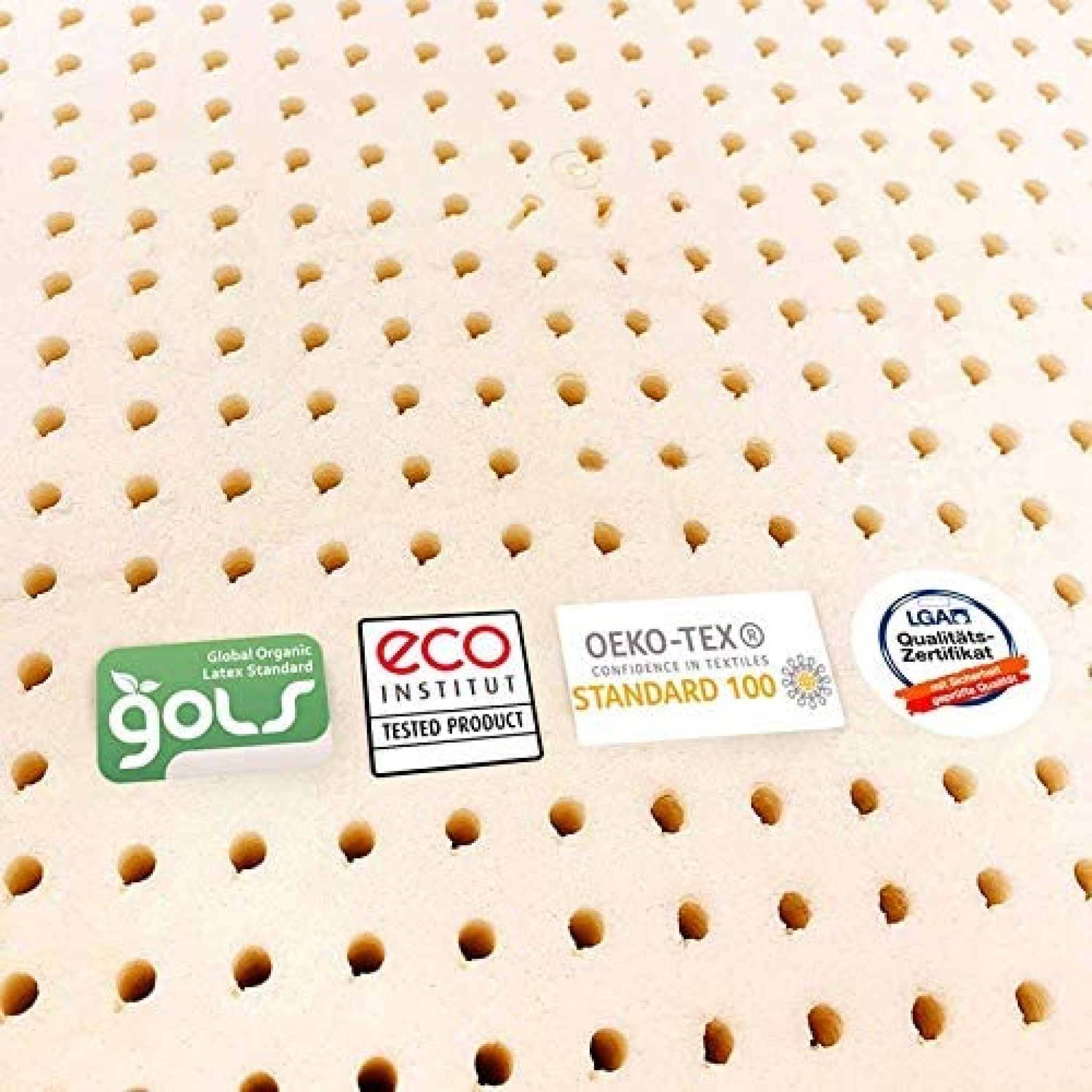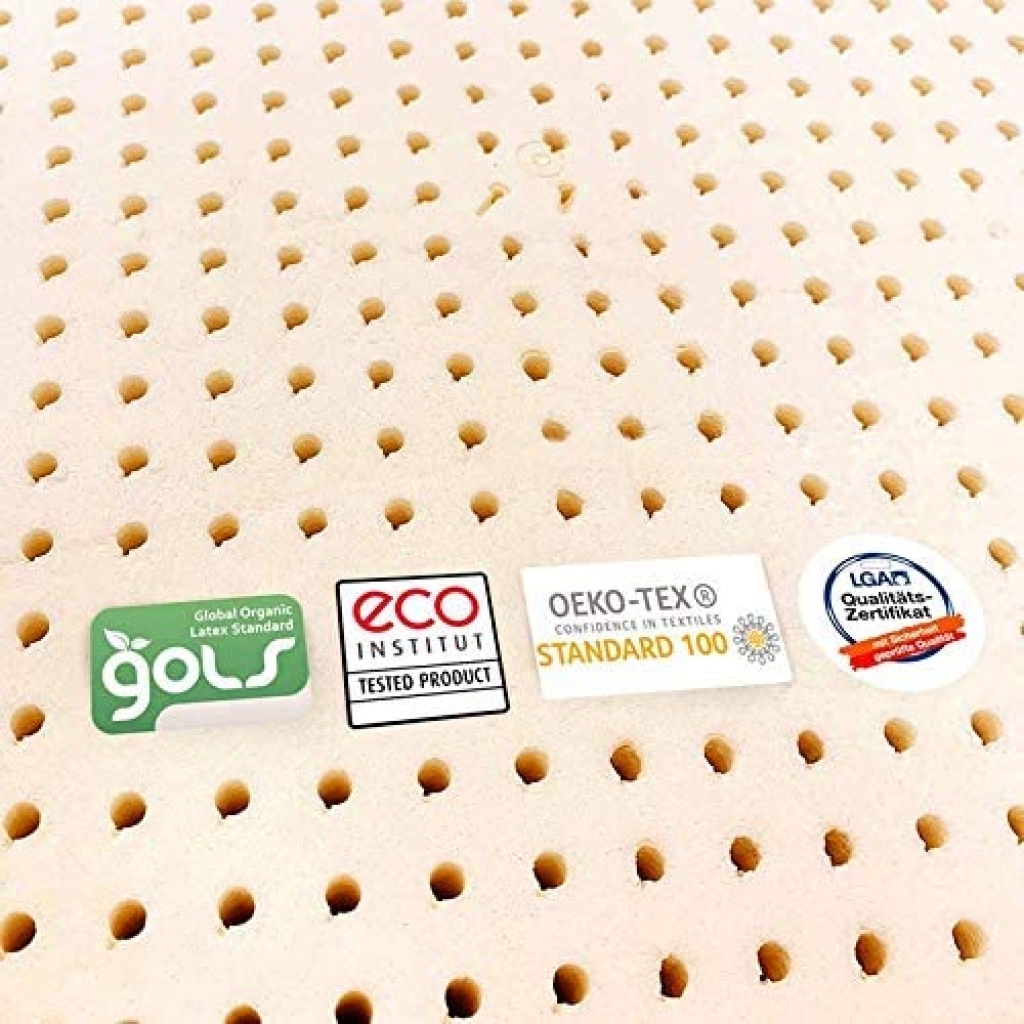 What I Like:
The Grifil Zero Natural Organic Latex Mattress Topper is an excellent option for anyone looking to improve the comfort and support of their mattress at an affordable price.
The topper is made from 100% natural latex and gives you the choice of three different firmnesses so that you can find the perfect fit for you.
Airweave Top Mattress
Best Support
The Airweave Top Mattress product is an excellent mattress topper that comes in various sizes and is made up of 100% washable polyester. It is best known for its ability to help you sleep cooler and deeper. The Airweave Top Mattress is thickness is 2 inches and boasts a 3-year limited warranty.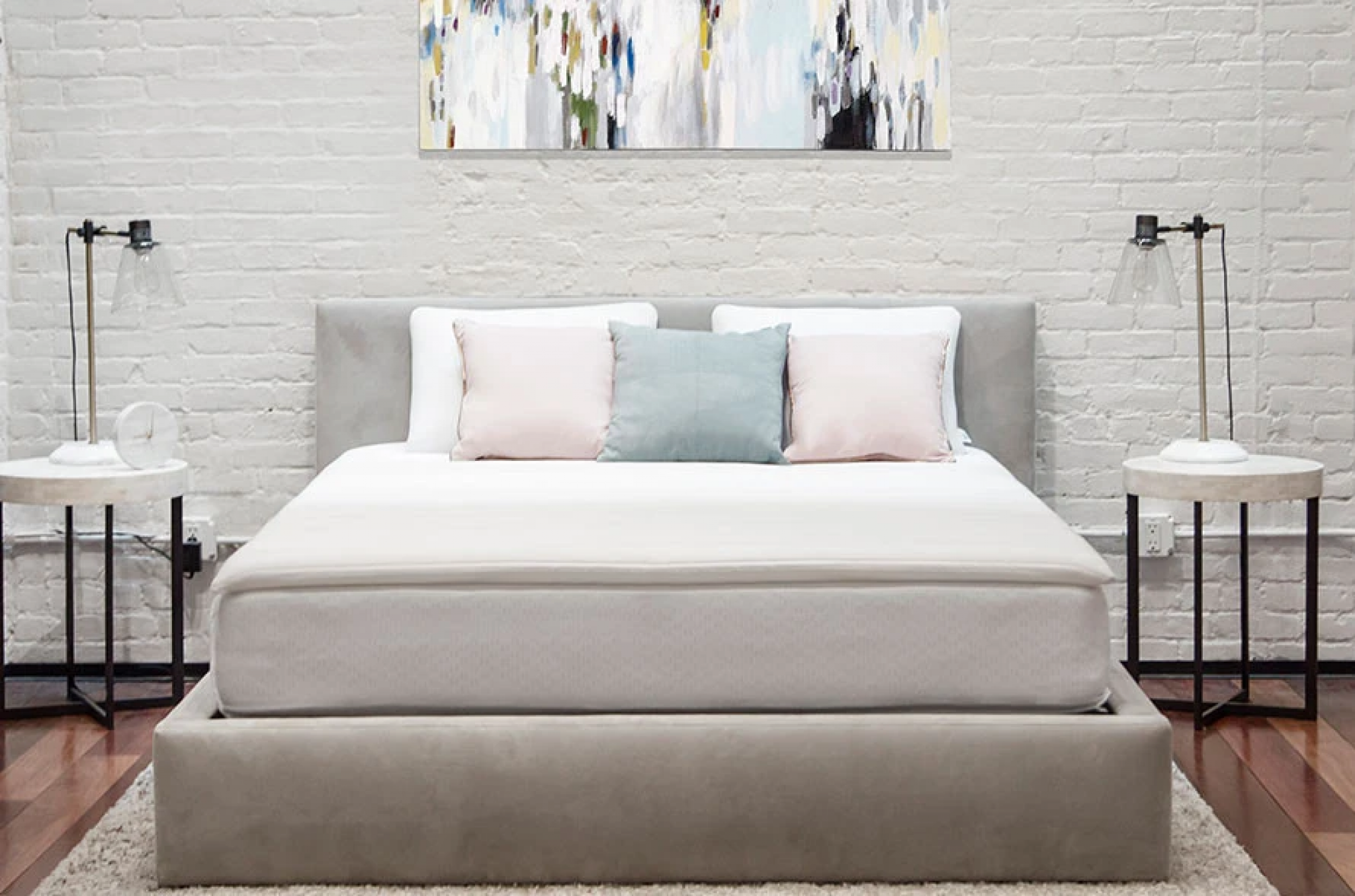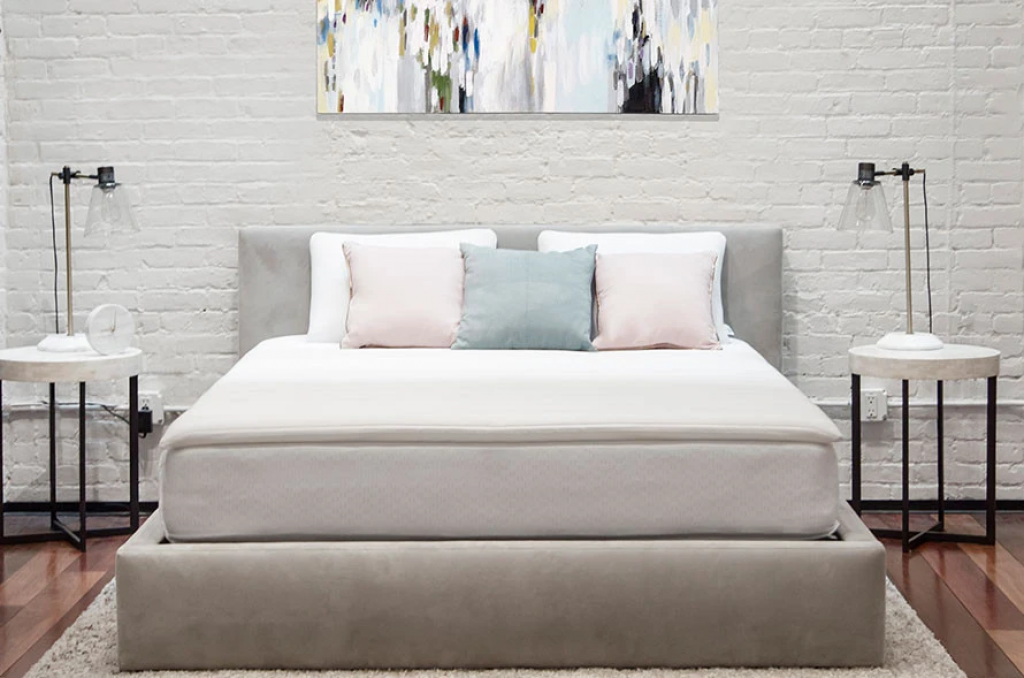 Airweave is one of several new mattresses that use the polyurethane foam inside to create a layer of air between you and your mattress. This unique layer of air helps to keep you cool throughout the night. This is great for those who are unable to sleep when their bed becomes too warm.


The Airweave Top Mattress Topper is a perfect choice for those of us who already have a mattress that's comfortable but not quite supportive enough for optimal sleep. It's 100% polyester and is designed to rest atop your bed, between your sheets. It will instantly transform your average mattress into one that will keep you more comfortable.
What I Like:
The airweave Top Mattress Airweave® Mattress Topper is a unique mattress topper made with a breathable mesh cover and infused with airfiber® technology.
Airfiber® technology fibers are thinner than human hair, and they are infused into the mattress topper and deliver a comfortable, breathable, and cool sleep surface for a deeper sleep.
---
Buyer's Guide
Choosing the perfect topper is just as important as choosing the right mattress. With the variety of sizes, shapes, materials, and fillings available, there's a lot to consider! To help you through this frustrating process, we've put together a topper buyer's guide that will help you decide which type of topper is best for you and your mattress.
---
What Is An Extra-firm Topper?
Mattress toppers are not exactly a new invention. In fact, it's believed that the ancient Greeks and Egyptians invented the first mattress topper. The modern mattress topper, however, is a relatively new invention. Developed in the 1940s, it was a layered system of a featherbed topped with a cotton sheet. Designed primarily to protect mattresses from wear and tear, the modern mattress topper has gone through many changes since then and is now available in a variety of different styles.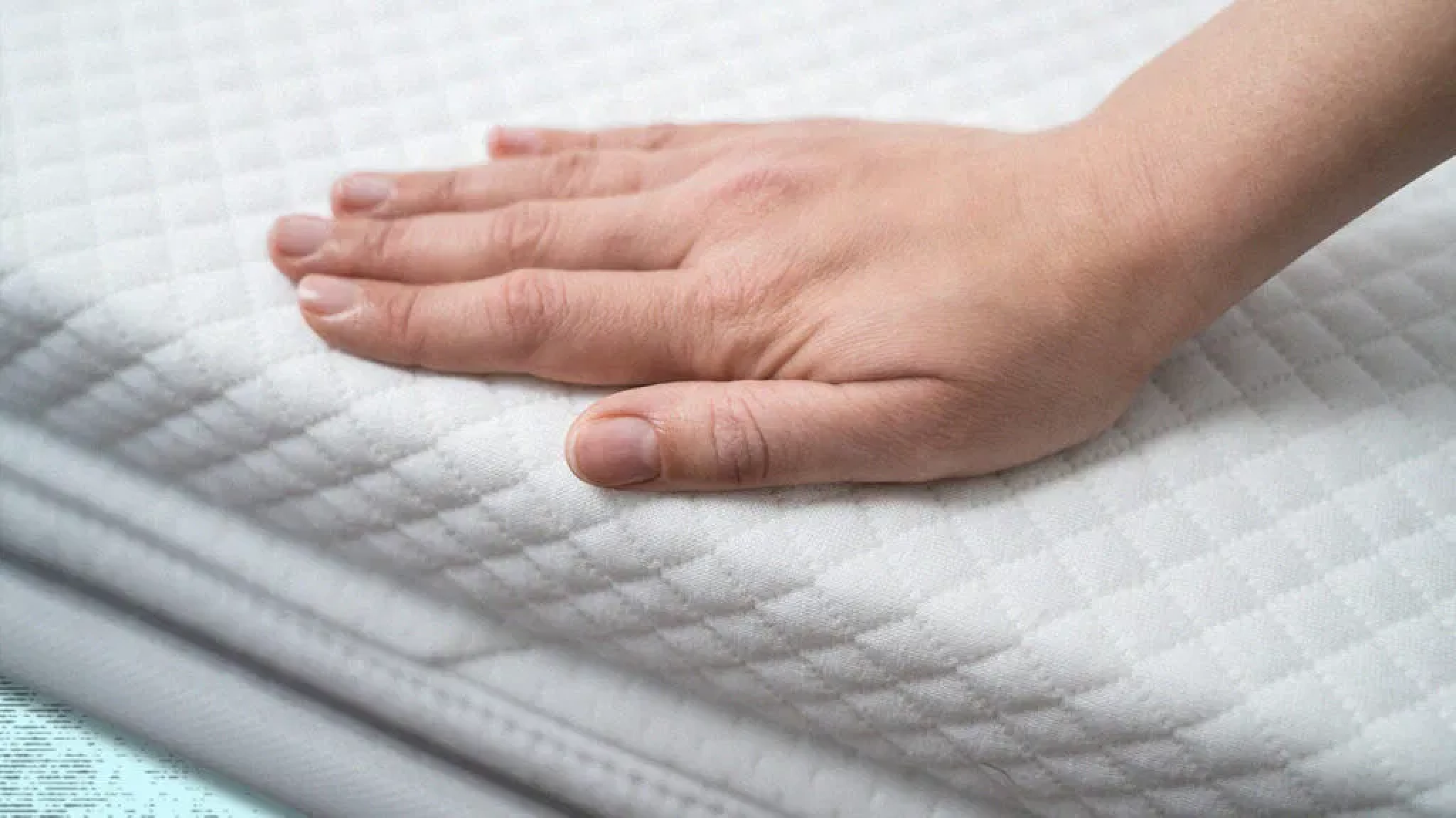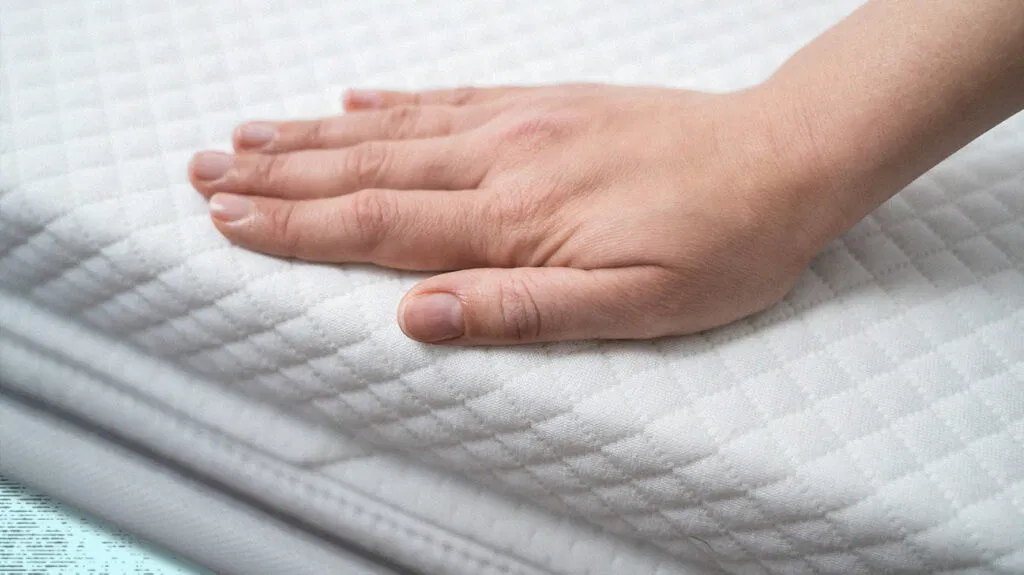 An extra-firm topper is exactly what it sounds like: a pad that goes on top of your mattress. Extra-firm toppers are often used to relieve pressure, support a body part, or even help someone get a good night's sleep. A topper is just one extra thing that you can add to your bed to make it more comfortable and supportive.
---
Different Material Types Available
As we all know, a mattress topper is a material used to make beds soft and comfortable. The main function of a mattress topper is to provide comfort. The topper is usually made of various materials like memory foam, cotton, latex, artificial latex, wool, and other polyurethane foam.
Memory Foam: Keep in mind that the memory foam mattress topper is the most popular product today. The memory foam mattress topper is made of pure foam, and it is very popular due to its soft and comfortable features. They are also available in various sizes and colors.
Latex: Built with the high-quality latex used in mattresses, the topper is shaped to contour to your body and support your pressure points. Unlike a conventional topper, which can leave you feeling stuck to the mattress, this topper is designed to let you move around freely and stay cool throughout the night.
---
What To Consider When Purchasing A Firm Mattress Topper?
Mattress toppers have become increasingly popular over the last few years. People discover that a topper can improve an existing mattress's comfort, especially if the current bed is too soft. If you add a topper to a firm mattress, you will need a topper with a higher density than a topper added onto a softer bed. There are some other things to consider while shopping for an extra-firm mattress topper.
Price
A firm mattress topper's price can range wildly from as little as $100 to over $1,000. The main reason for this price disparity is the type of material used to create the mattress topper's top surface. Typically, the cheaper toppers are made of foam, which has a tendency to retain heat and is not as durable as other materials. The more expensive toppers are made of gel, memory foam, or latex, which is more supportive and also more breathable.
Sleeping Position
Basically, the extra-firm mattress topper is a good option for all sleeping positions where you need to add some firmness and body support. However, it may be inconvenient for side sleepers to sleep on a firm mattress topper because such a surface can make your hips feel stiff in the morning.
Thickness
The thickness of the mattress topper has a significant effect on the quality of your sleep. Additional layers of foam or cotton provide comfort, while an extra-thick topper can soften the mattress and make it less supportive. The mattress topper has a thickness of 3 to 6 inches. One of the popular mattress toppers has a thickness of 5 inches and belongs to the cool gel foam category.
Pressure Relief
Pressure relief is the number one problem that people complain about when it comes to their mattresses. It is a common problem for those who sleep on their sides or their stomachs or have a mattress that is too firm or too soft. Luckily, there are mattress toppers that can provide pressure relief. You need to choose the best extra-firm mattress topper with a pressure relief feature for maximum support.
---
FAQ
Can A Mattress Topper Make A Bed Firmer?
The simple answer, Yes! Mattress toppers can help you get a better night's sleep by adding extra support, comfort, and firmness to your mattress. They're a great choice if you have a bed that feels too soft or in need of a thorough cleaning.
Do Firm Mattress Toppers Work?
A topper is basically just a layer of material placed on top of a mattress and used to make it more comfortable. They come in all shapes and sizes to match different preferences. Some are thick and firm with a lot of padding, while others are thin and flimsy with little padding. Some toppers are designed to improve an old mattress's comfort, while others are for people who want to avoid buying a whole new one. Whatever kind of topper you want to buy, it will definitely work and perform.
What Kind Of Mattress Topper Is Firm?
Different toppers will provide extra comfort and firmness levels, making it difficult to know exactly what you need. But you need to know that a memory foam mattress topper is the firmest on the market.
---
The Bottom Line
Choosing the best extra-firm mattress topper can be a difficult task. There are many different kinds to choose from, each with its pros and cons. In light of this, it is important to read reviews and understand what type of experience others had with their purchase. This way, you can get a better sense of whether this type of topper is right for you. Hopefully, the information provided here has made it easier for you to choose the right topper for your needs. If you have any other specific questions, you can leave a comment at the bottom of this page, and I will do my best to provide you with an answer.