Ever since your mattress arrived, the question on everyone's mind has been whether or not you should flip it. You'd think by now that would be common knowledge. But are people actually flip their mattresses, and do they even need to? This article will answer those questions and more!


---
Flipping Vs. Rotating
It's essential to understand the difference between flipping and rotating. While they're similar, they're not the same thing. Flipping your mattress is turning it over from one sleeping surface to another. This may prevent wear and tear and expand the mattress's lifespan.
On the other hand, Rotating your mattress is the process when you turn the bed 180 degrees without changing sleeping surfaces. You just change the way your mattress lay on the bed frame – the place where your head layed is now under your feet.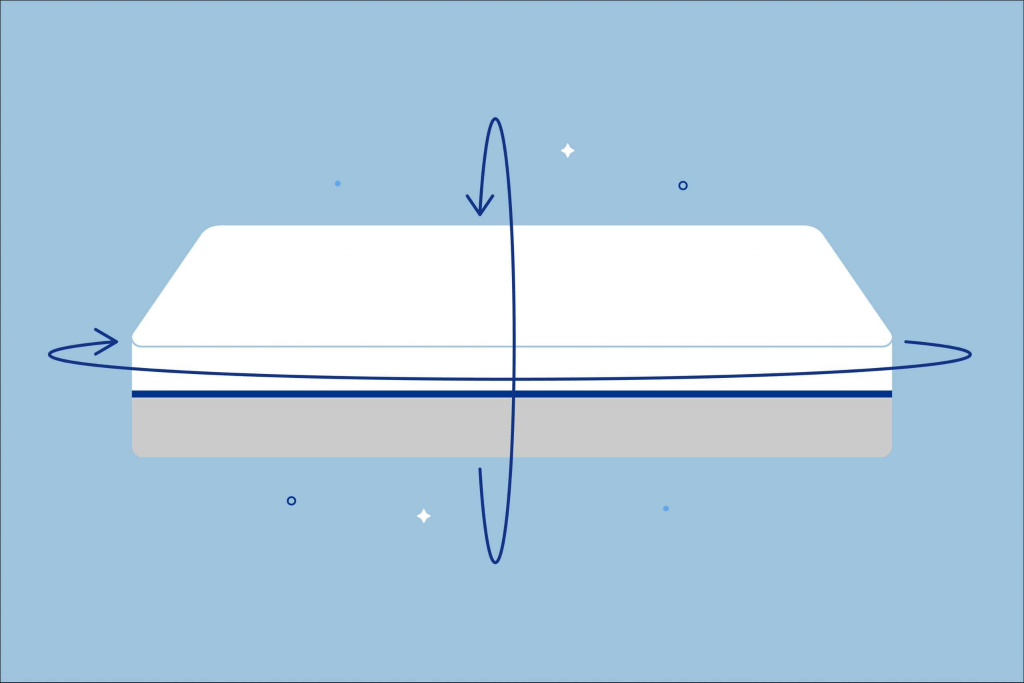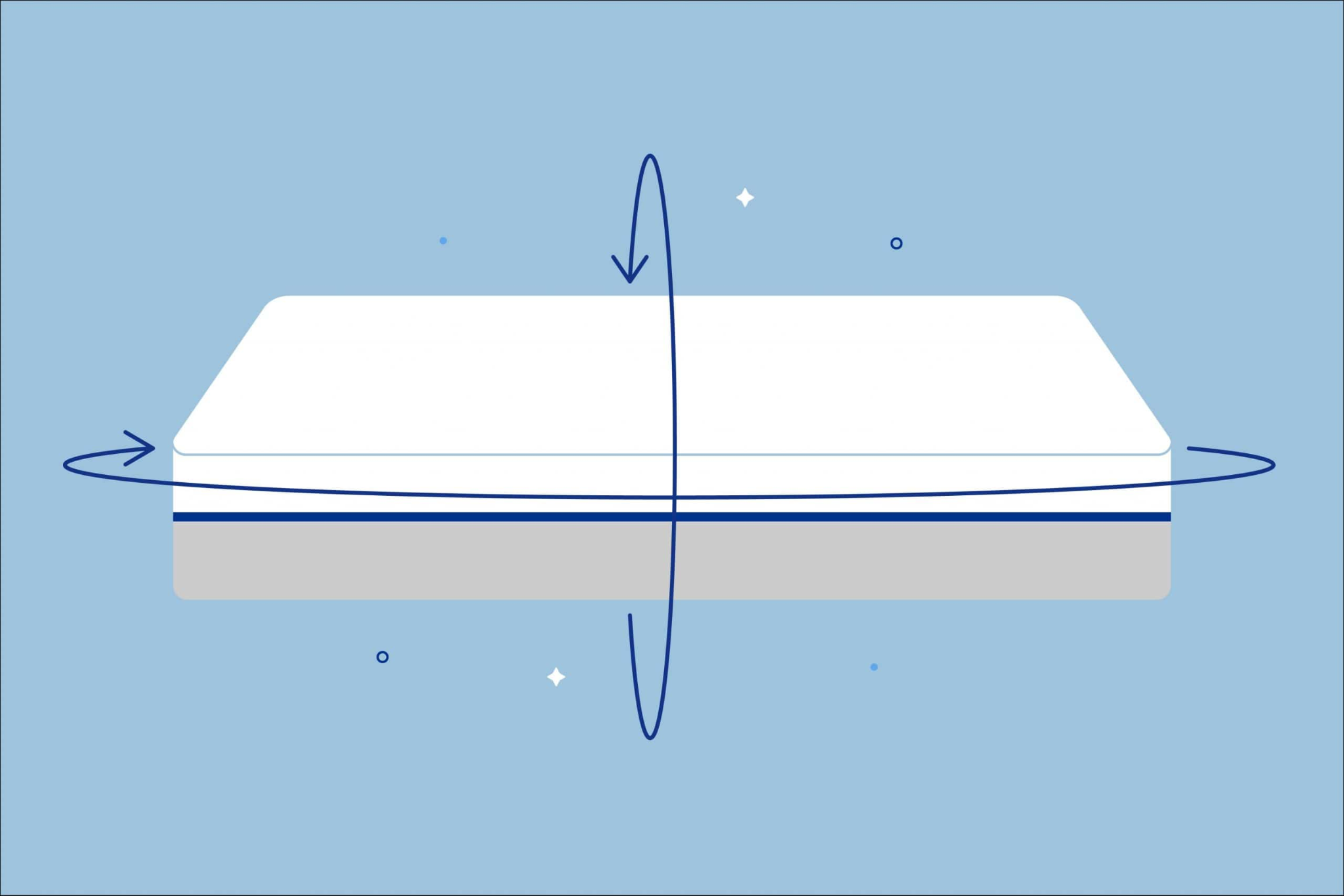 ---
Should You Rotate Your Mattress?
Should you rotate your mattress? It depends on what type of mattress you own and whether you care about its longevity. If you're shopping for a new mattress, it's best not to think of rotation as a possibility but instead as a necessity.
Today's mattresses are usually made with different layers from different sides. For example, the hybrid mattress has supportive and comfortable layers from one side and a high-density base with innersprings and coils from the other side. As you understand, you can't flip such a mattress.
On the other hand, the mattress that is designed for this action can be flipped. Rather often, such products have various firm features from different sides, so you have an opportunity to choose the firmness you need today.
Anyway, flipping a mattress is a helpful thing that can expand the mattress's lifespan. If you are unsure if your bed can be turned over, you can check the label or the manufacturer's website.
---
How To Flip Your Mattress
How to flip your mattress? It's easy to do it if you have a single bed. But if you have a king or any other model, then this process can be more complicated. Here are some tips that will help you to flip your mattress quickly.
First of all, grab two sets of hands. Friends, family members, or even neighbors will be helpful in this case.
Second, check how much time it takes for your mattress to air out after flipping it. Usually, it should be at least 24-48 hours before the bed is ready again. However, some mattresses require less time than others before they can be used again correctly.
---
---
How Often Should You Flip Your Memory Foam Mattress
There is no set rule for that. Some people think that such mattresses may last even longer than the innerspring ones. But in fact, it's not true. The memory foam mattresses also require regular flipping in order to prolong their lifespan and maintain firmness and shape.
You may rotate the memory foam mattress once in 2-3 months to prolong the lifespan and minimize wear and tear. But if you think you should do it more often, you can flip in one a month for better results.
---
How Often Should You Rotate A Pillow Top Mattress
The pillow top mattress can also need to be rotated, but you will need to do this every three months. Rotate your pillow top mattress from time to time to make it last longer.
Most of these mattresses have foam bases which makes them slightly heavier than other types of mattresses. If you have a pillow-top bed, you must rotate it at least once in a while. This will help to keep the wear and tear even. Also, you can use a memory foam topper for your pillow top mattress too!
---
FAQ
Does Flipping Your Mattress Help?
Yes, if done properly, flipping your mattress could help with airflow and dryness by redistributing the insulation that collects in different areas of the mattress from regular use. Moreover, this is a great way to prolong the mattress's lifespan and prevent wear and tear.
When Should I Flip My Mattress?
Many people have a mattress that they've been sleeping on for years. It's essential to flip your mattress as often as possible because it helps the bed last longer. The average term of flipping the mattress is 3-6 months. You can also flip the mattress when you feel it sagging under your weight.
Why Shouldn't You Flip Your Mattress?
You shouldn't flip the mattress because not all the products can be flipped and designed to sleep on both sides. So rotating the bed is only an option.
You may want to revisit some parts of the article