A Euro top mattress, also known as a pillow top mattress, is more expensive because of the increased amount of padding. The price increase is due to the various materials used for padding and the required labor. A Euro top mattress is typically 7 inches deep with no springs in it.
Instead, they are usually filled with cotton and polyester fillings. Or they can be made up of latex foam or memory foam for an increased level of comfort. A Euro top mattress can cost anywhere from $600-$1500 depending on how much material was used in their construction and what type of filling was chosen for its final form.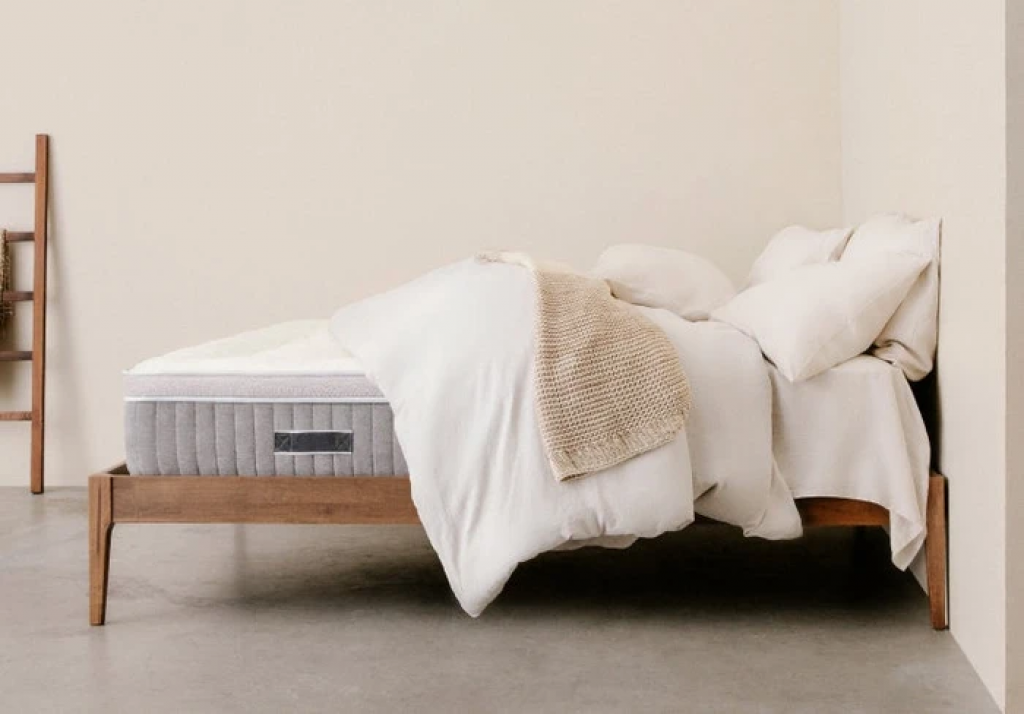 Just because a mattress has a pillow top cover does not guarantee that it is considered a Euro top mattress. In order for it to be considered a proper Euro top mattress, it must have at least 6" of padding on all sides. In this article, we'll explore how the real Euro top mattress looks like, what materials are used inside, and the main things to consider while choosing the Euro top mattress for your bedroom.
---
Pillow Top Vs Euro Top Mattress
Most of the time, pillow tops on mattresses are somewhat thought of as scams by manufacturers. They are created by taking an already existing design and adding more foam to the sides and bottom of the bed to make it seem like more padding was added to increase the sales price.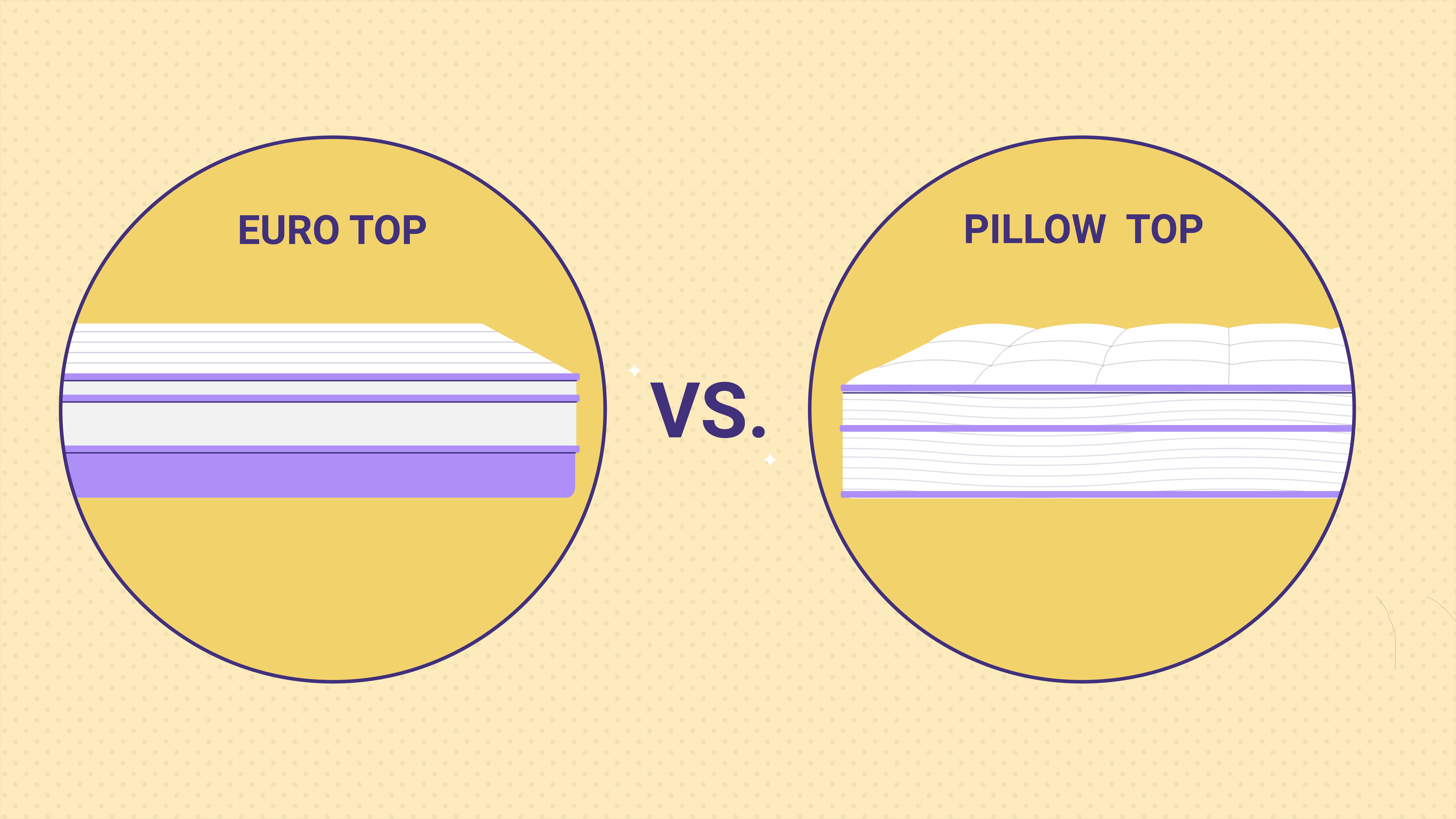 A proper Euro top mattress is known for its durability and high-quality materials used to manufacture them. The only thing that may be lacking with a Euro top mattress is the added price.
---
Euro Top Mattress Benefits
The benefits of using a Euro top mattress include:
Longevity
Euro top mattresses are known for their durability because of the high-quality materials used in them. The average long-lasting bed should be around 7 years, while a Euro top mattress can last up to 10 because of its extra padding and higher quality coverings used in its making.
Comfort
The added padding included in making this type of mattress can provide a greater level of comfort during sleep. This makes these beds more appealing to those who like to sleep on their stomachs or side instead of their backs.
Money
Euro top mattresses are more expensive due to the increased amount of materials used in construction, therefore costing more due to raw materials being put in their making.
Convenience
A Euro top mattress can be easy to move around on because it is not very deep, making it easier for you to turn over during sleep without having a problem.
---
Euro Top Materials
The different kinds of materials used in the construction of a true Euro top mattress include:
Latex Foam
Latex foam is mainly known for its durability and comfort level while lying on your back or stomach during a night's sleep. The different types of latex used in this mattress cover can be identified by the kind of foam they are made from.
The latex that is made from natural rubber latex, for example, tends to be more durable than a latex containing synthetic rubber, which may not last as long.
Memory Foam
A Euro top mattress with memory foam can also provide a greater comfort level than its counterparts due to the different materials used in its making. Because it is made from memory foam, a Euro top mattress must have 4 inches or more of this material under its coverings to be considered a Euro top mattress.
Fiberfill
This is a synthetic material that can be placed on top of the Euro top mattress to add to its comfort level. When used on its own, fiberfill is often used as a pillow and provides very little comfort.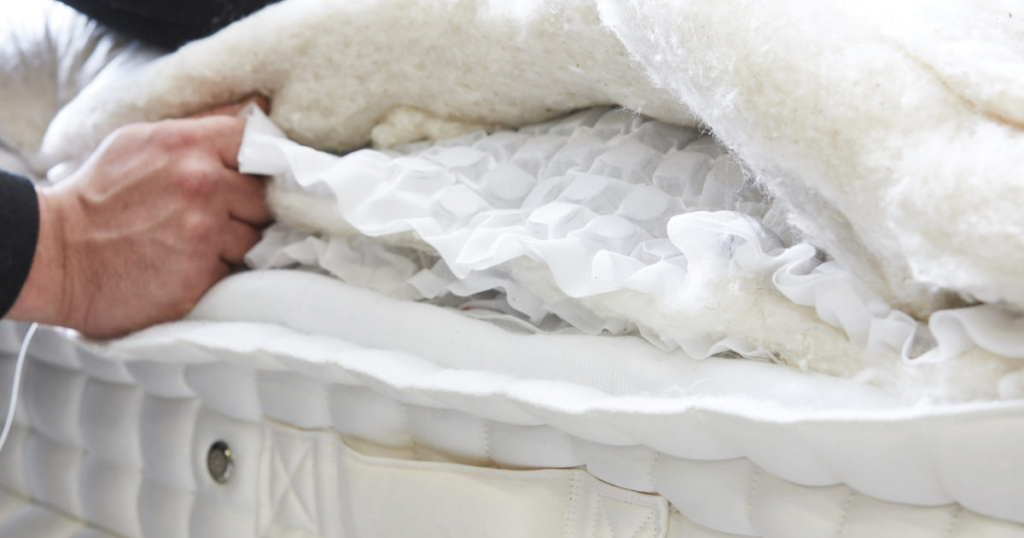 Cotton
Cotton is also a natural material that has been used in the construction of many types of bedding materials. Cotton can be found in many kinds of sheets sold at department stores and other stores that sell bedding materials such as memory foam, cotton, bamboo, and latex-filled mattresses.
Wool
This material is often used in the construction of the Euro top mattresses. Wool can be found in a Euro top mattress both as a cover and the filling inside it. A Euro top mattress with wool filling can help provide an even softer cushioning for your body.
---
What to Consider While Choosing a Euro Top Mattress?
A Euro top mattress is one of the most popular types of mattresses in the market. They come with a smooth surface and are placed on top of an old-fashioned box spring like other mattresses.
Since they are considered more expensive, they are typically sold by retailers who also offer them online. The two main reasons why you should consider buying this type of mattress include that it is less bouncy and provides support for your back in addition to comfort and safety.
Choosing The Right Size
Always look for a mattress that is large enough for your bed frame. The size of your bed can be determined by referring to your bed frame.
If you want to replace the existing mattress, measure its length and width. These dimensions are important because they will help you find a mattress that fits well in your bed. Ensure that the mattress's thickness will be equal to or larger than that of your existing one. This way, you won't have much trouble removing the old one and replacing it with a new one.
Don't forget to measure the height of your box spring. This will help you to ensure that the mattress you are buying is right for your bed frame.
Budget Considerations
If you're planning to buy a new mattress, you need to know what your expectations are from it. Some people will spend more on a bed with various features such as foam or adjustable frame, in contrast to those who prefer firmness and support.
Then again, some just want a basic mattress that is affordable. It all depends on how you intend to use the mattress and what kind of service level you want from it.
It's a good idea to buy a mattress that you can afford. If you cannot afford a new bed, then consider investing in some good quality furniture that comes with an affordable price tag. You might want to lease the furniture for a few years before buying it instead of buying it all at once. This will help you save up enough cash to purchase the new mattress in the future.
---
FAQ
Can You Flip A Euro Top Mattress?
No, you cannot rotate the mattress 180 degrees which means turning it on its head to become two mattresses arranged with one on top of the other.
Is Euro Top Mattress Good For Back Pain?
Euro Top mattresses are designed with this exact relief in mind as they distribute the weight evenly over a wider area, which helps to reduce back pain that most people experience during the night and day from incorrect alignment on a regular mattress
How Long Does A Euro Top Mattress Last?
Generally, a Euro top mattress should fit well into your home and be comfy for up to 10 years before needing to be replaced.
You may want to revisit some parts of the article