The first thing a new parent thinks about when it's time to put their baby to sleep is the crib mattress. Parents want the best for their little ones, and they want them to have the best mattress.
But, they need to know what to look for and avoid making sure they don't make a mistake. This blog aims to explain what parents should look out for when shopping for a crib mattress.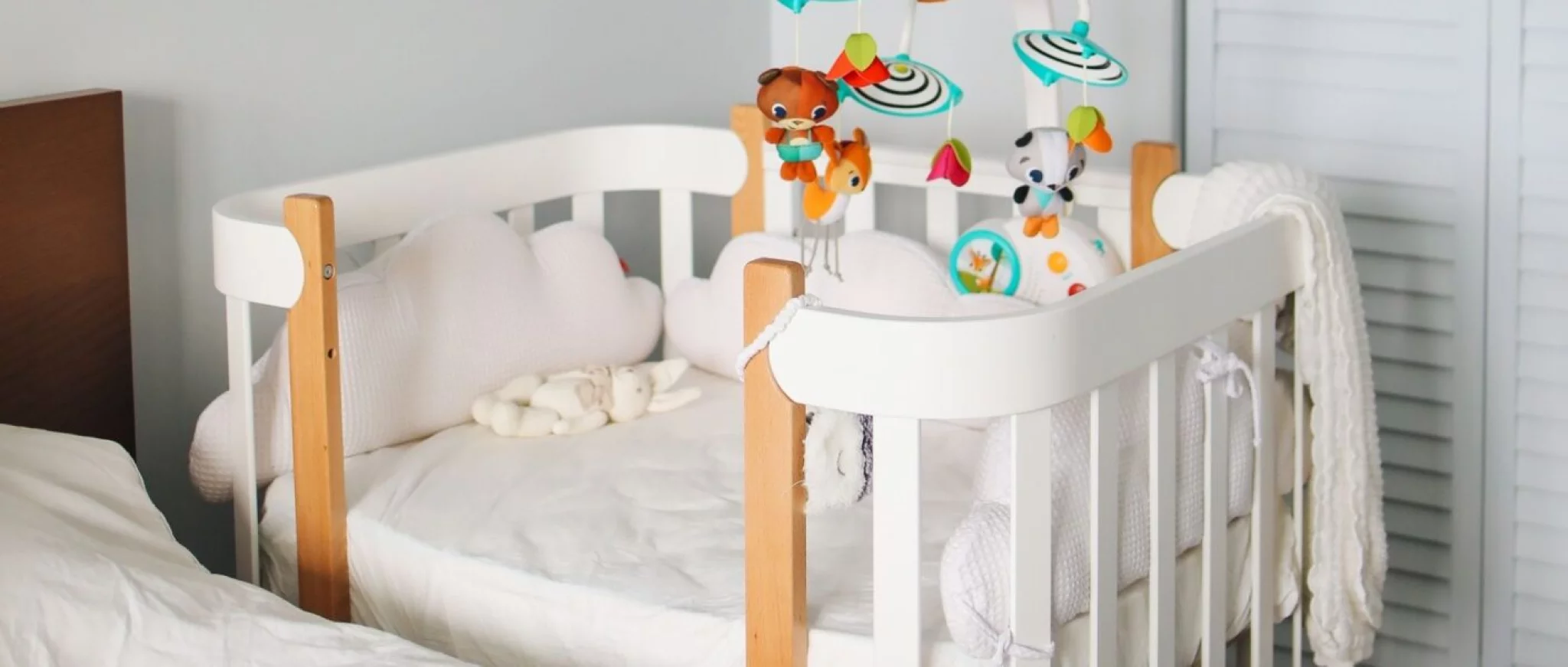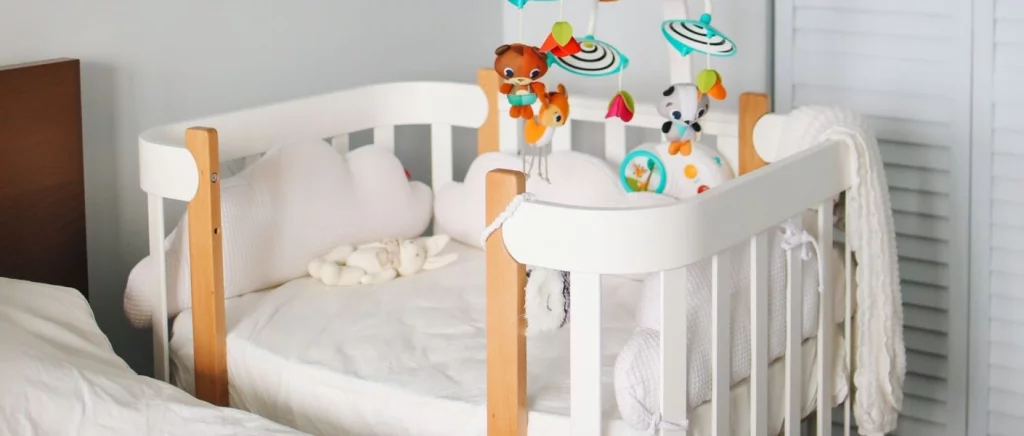 Selecting a crib mattress is no small feat. With so many choices, it can be tough to find the one that is right for your baby and your budget. How do you know when you've found the right one?
After all, your baby will be spending at least several hours a day in his or her crib, so you want to make sure that it's a safe, healthy choice.
Buying a mattress can be very difficult. There are so many different options and brands it can be overwhelming.
There are different requirements for crib mattresses as opposed to mattresses for toddlers and adults. The main need is that they be firm enough to ensure baby's safety so that he/she is comfortable and safe. (It is also important to note that crib mattresses do not have to be organic or free of chemicals; their main purpose is to keep babies safe).
What to Look for In a Crib Mattress?
As a parent, you want to buy the best crib mattress for your baby. You want to make sure you are choosing one that is safe, comfortable, and will last.
Mattresses are an important part of having a healthy, comfortable sleep, and parents want to make sure they are getting the best mattress for their baby. However, many crib mattresses are marketed toward parents, and it may be difficult to differentiate between them. Below, we've created a crib mattress guide to help you understand what to look for in a crib mattress for your baby.

Mattresses come in a variety of sizes, ranging from crib mattresses, twin mattresses, and full mattresses. Picking out a mattress that is right for you is not a one-size-fits-all proposition, so it is important to choose the one that has the right specifications. If you are in the market for a mattress, here are some things you should look for when shopping for your crib mattress.
Sleep Safety Certifications
To find the best crib mattress for your little one, it's important to look for safety certifications.
Several crib safety certifications can help parents choose a mattress for their child's crib. Given the potential safety hazards of an improper crib mattress, it's important to consider the safety ratings of any mattress you're considering.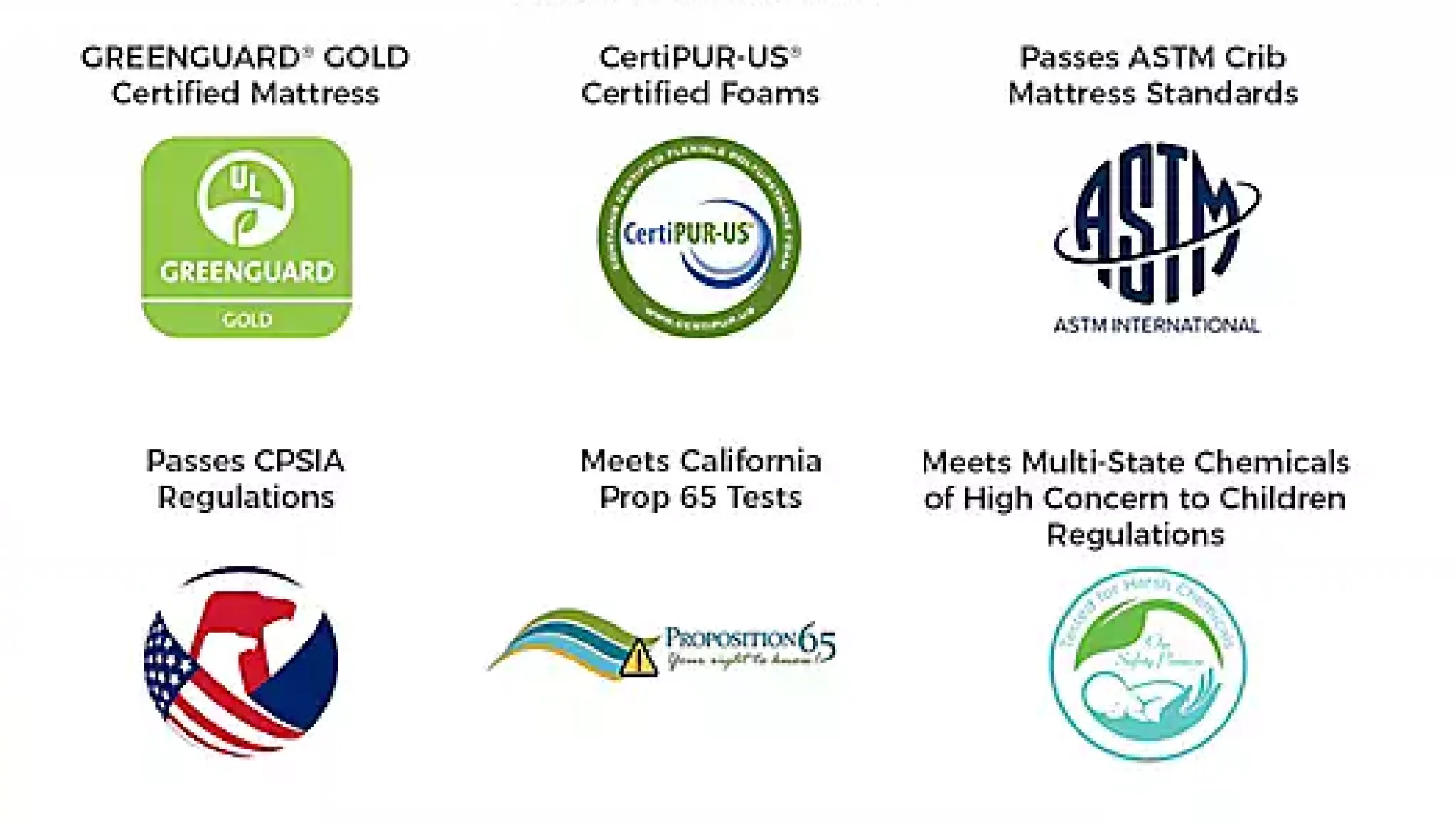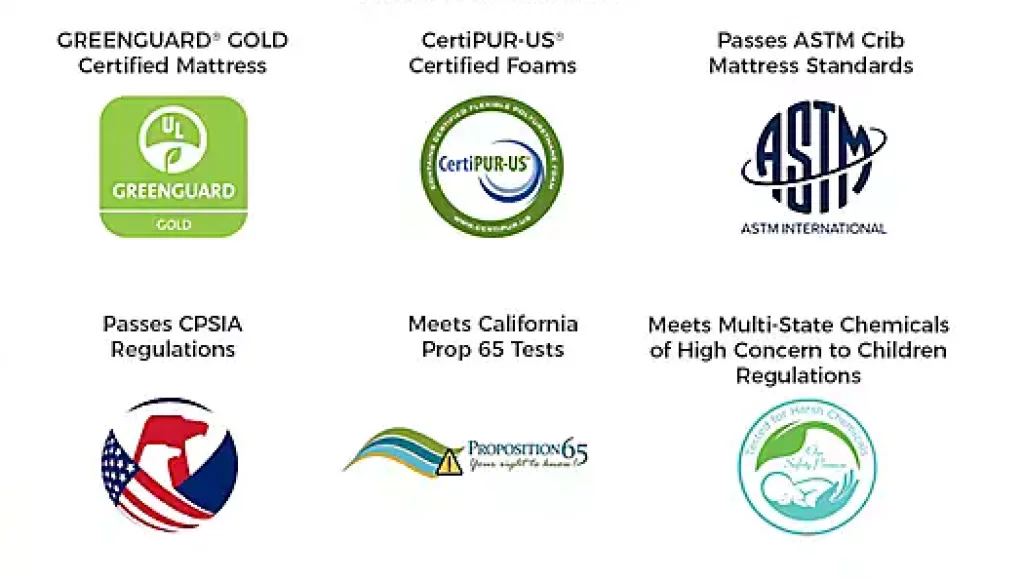 There are a number of features that you should look for when shopping for a crib mattress. The most important is whether it is certified by one of the recognized safety standards.
Today's most commonly recognized safety standard is the Federal Standard, known as 16 CFR Part 1219, which is required by the Consumer Product Safety Commission (CPSC). Under this standard, a crib mattress must have a fire-retardant surface treatment, be resistant to deterioration and be impervious to liquids.
Fire Retardant Barrier
The important thing to consider when buying an innerspring crib mattress is the presence of a fire-retardant barrier. It is illegal to sell a crib mattress that does not have a fire retardant barrier in the USA.
The fire retardant barrier can be built into the mattress or encased on top of the mattress. The important thing to look for is the absence of a warning label telling you that the mattress is only for temporary use. You want a mattress that can be used for the lifetime of the child.
Size
The first thing you want to consider when choosing a mattress is the size. Toddlers and babies grow at a rapid rate, and buying a larger mattress will save you time and money in the future.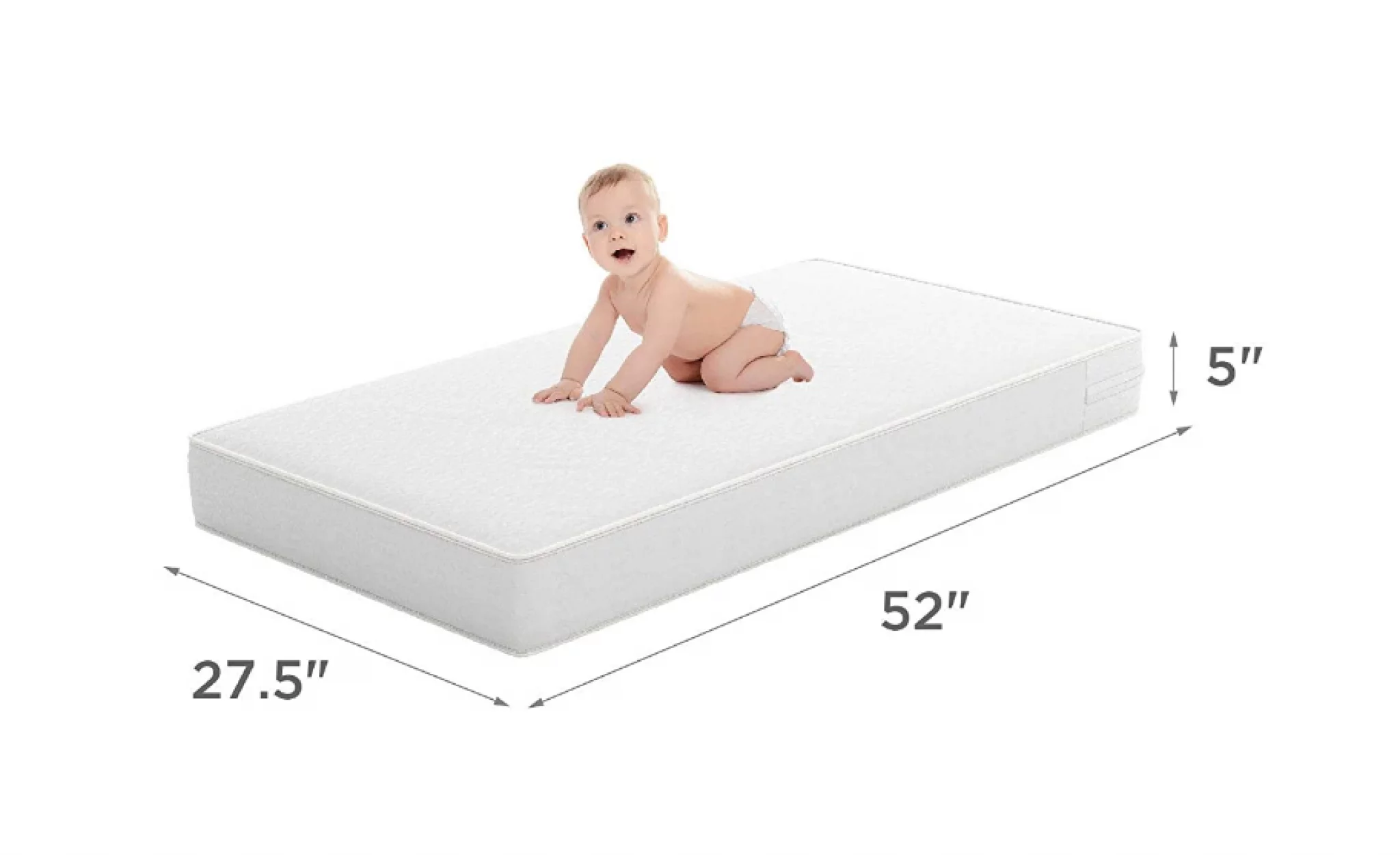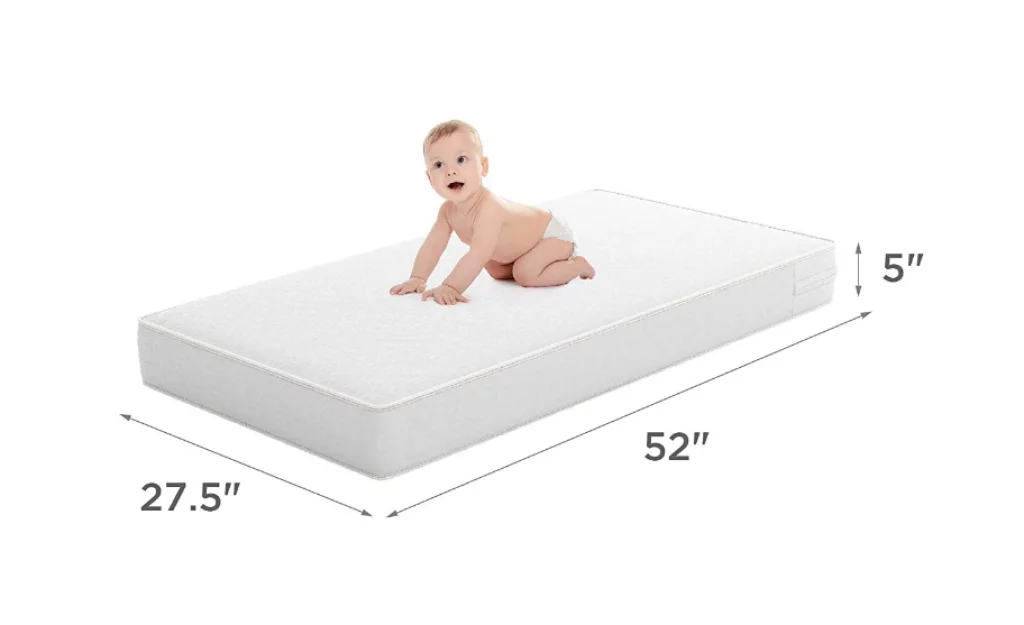 The mattress size of a crib is determined by two factors: the child's weight and height. The mattress should be no more than 1/3 of the weight of a child to avoid tipping.
Most crib mattresses measure 27 by 51 inches.
Durability
When looking for the perfect mattress to fit into your nursery, durability is one of the most important factors to take into consideration. You want to make sure that you are spending your money on something that will last for a long time and that your child will eventually be able to use it after they have grown out of the crib.
The only factor that determines longevity is the quality of the materials used in its construction. The best crib mattresses have layers with different densities of foam or fiber to accommodate different positions and support different body weights.
Many crib mattresses have a 10-year warranty.
Firmness Level
Crib mattresses are not as complicated as people make them out to be. Of course, they are like any other mattress out there, although the firmness and the materials used to make them might be a bit different. But in general, crib mattresses are supposed to be safe and comfortable.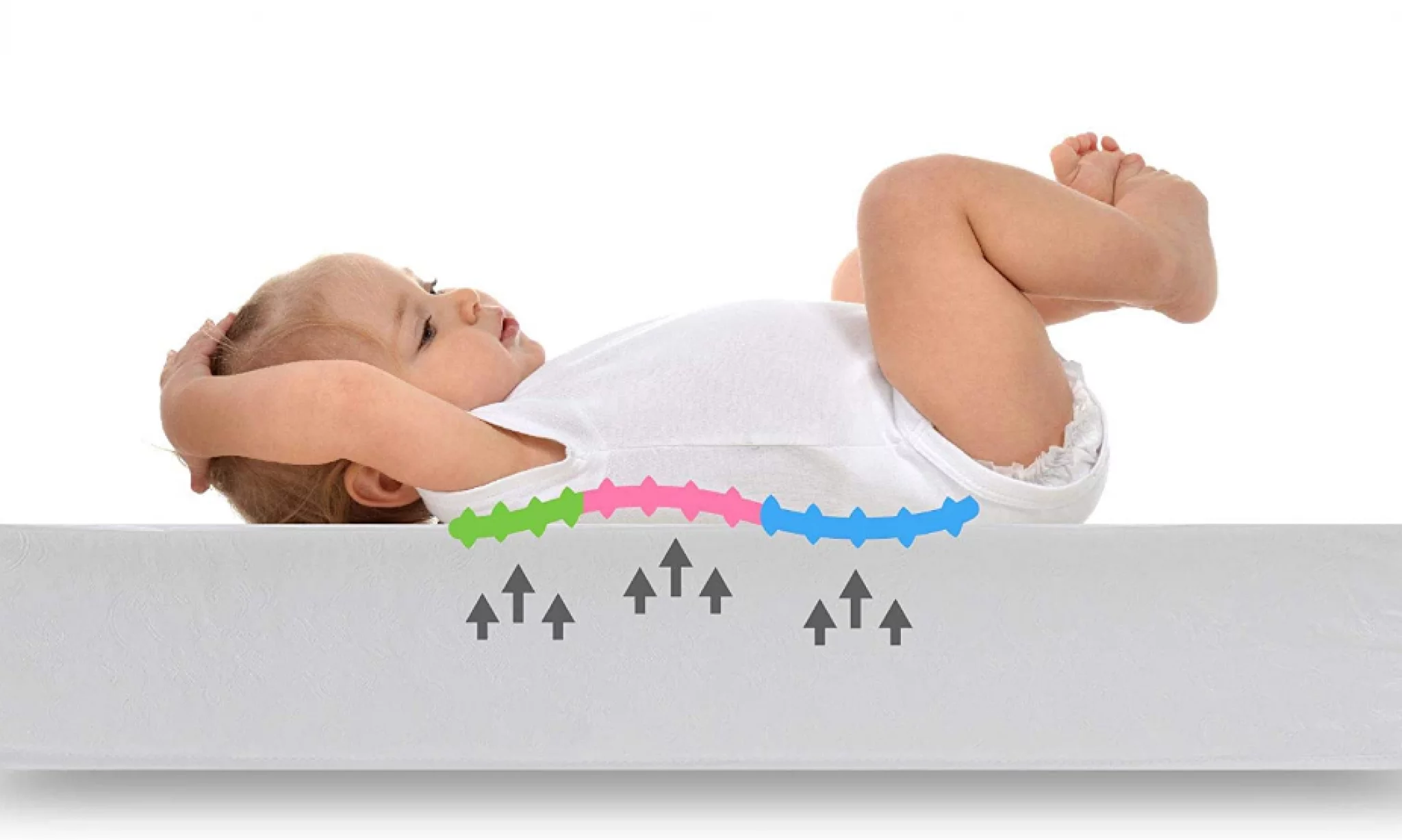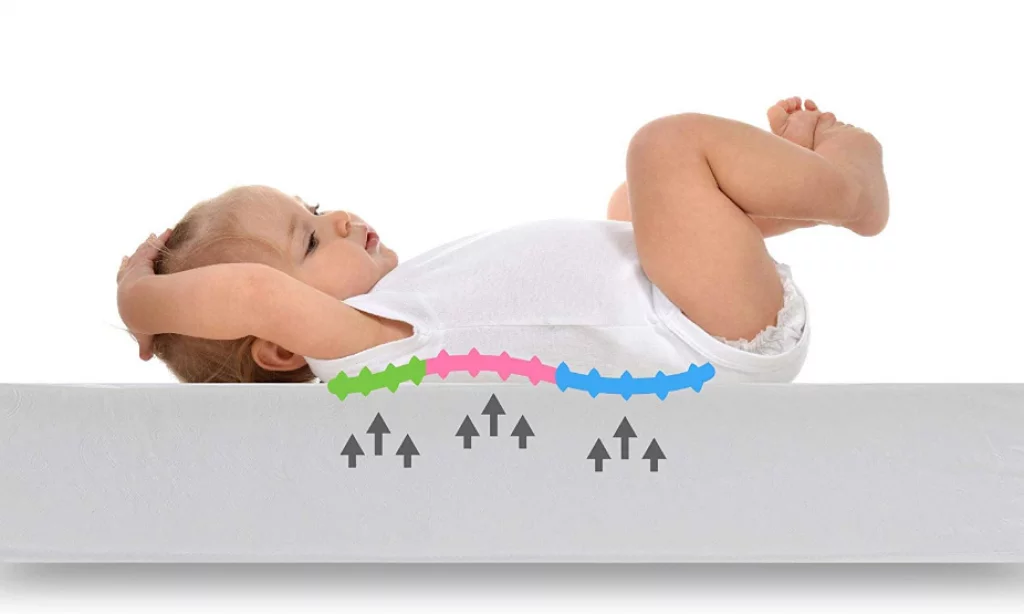 It should be much firmer than a regular mattress, but it should still provide a certain amount of comfort to your little one.
For children who are still in the crib, the mattress should be comfortable enough for them to get a good night's sleep but firm enough to prevent them from getting hurt. The mattress should also be able to support a good deal of weight since infants and toddlers often roll around at night and can easily fall off their beds.
Materials
When you're in the market for a new crib mattress, it's exciting to compare all the possible choices. You can buy a mattress that's all organic or one that uses a special kind of spring system, or one that's made out of foam. But, before you make your decision, there are some things you should know.


One of the most important factors to consider is whether or not your baby will be able to grow into the mattress. If you want to be able to use the same mattress for more than one child, then you'll need to consider the mattress's size.
Foam
Foam crib mattresses may be a new concept to you, but they are quickly becoming the norm in hospitals and other facilities that care for newborns. This is because foam mattresses are lightweight and easy to care for.
They are also hypoallergenic, which can be a big relief for parents who have a baby with asthma, allergies, or other sensitivities. Foam mattresses are also specifically designed to conform to the baby's body. This ensures that the baby is in a comfortable position.
Innerspring
An innerspring crib mattress is an important addition to any nursery. The mattress provides a safe, comfortable sleep surface for your baby.
This type of mattress is made with a metal coil spring support system. Crib mattresses contain a variety of materials in addition to the wire coils. These materials include fire-proofing, fabric and a thermal barrier.
Latex
While parents often hesitate to use their own mattress in their baby's nursery, one of the more popular alternatives is a crib mattress made of natural latex foam, which is a kind of rubber derived from the sap of rubber trees. Many of these mattresses are made with several layers of foam, including latex, but there are also two-layer models that are thinner and lighter.
The advantages of these mattresses include:
Most parents believe that latex is a safe option for babies.
Due to latex's resilience, the mattress doesn't have to be thick and bulky to be supportive.
Latex is hypoallergenic and resistant to dust mites and other pests.