One of the most important factors to decide on for your new mattress is its firmness level. Some people like a mattress that is as soft as a marshmallow, while others like the mattress to be as firm as a rock.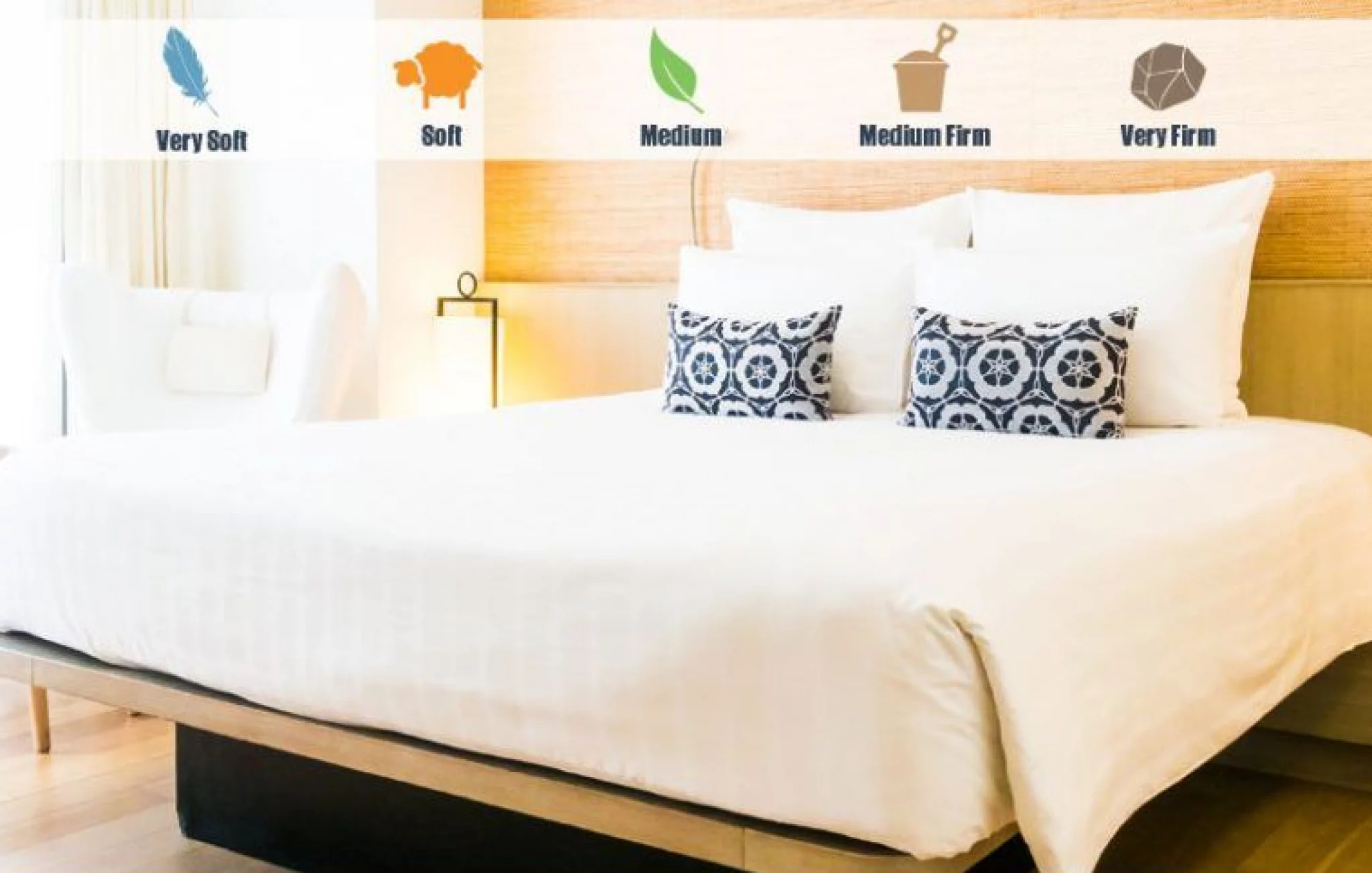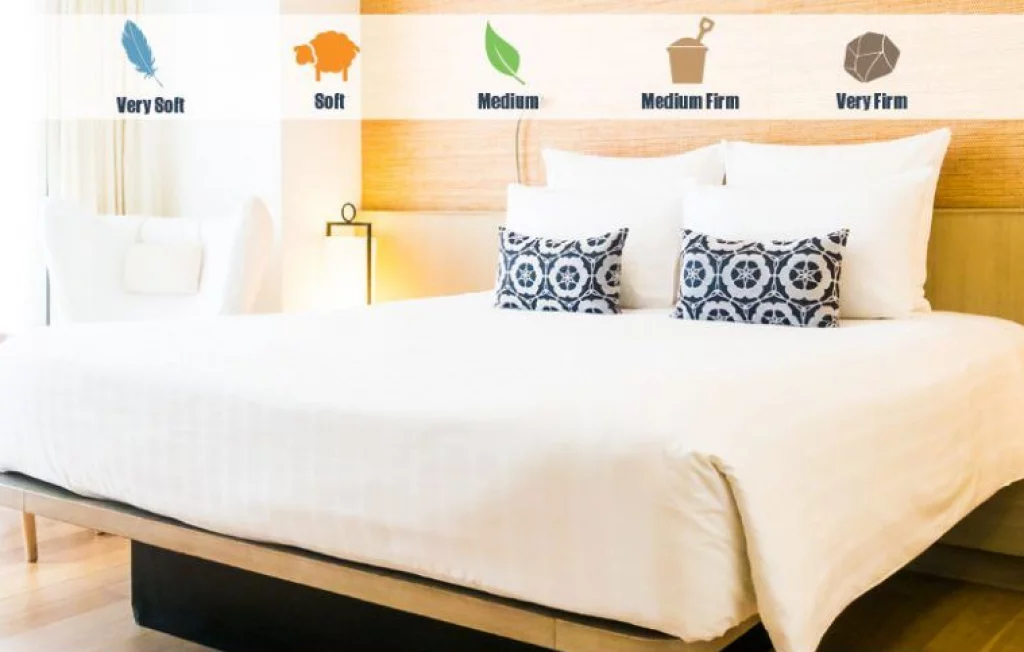 If you are looking for a mattress that you can sink into, you should choose a soft mattress. If you are looking for a mattress that can support your body well, you should choose a mattress on the firmer side.
The firmness level of a mattress is a number that describes the mattress's firmness. Firmness is somewhat subjective, but there are some internationally accepted standards.


The most common firmness level scale is the 1 to 10 scale. The numbers are obtained using a firmness measuring instrument called a pressure mapping sensor. This pressure map sensor is applied to a sample of the mattress to determine how much force is needed to make an indentation in it. The higher the number, the higher the firmness level.
---
Firm Mattress
There is one word that tends to often come up in the world of mattresses: "firm." While it is true that most people tend to prefer a firmer mattress, there is no denying that this term can be a bit misleading.
While all mattresses are designed to be supportive and comfortable, some are just firmer than others. For those who are looking for a mattress that offers a bit more than just adequate support, there is a type of mattress that can offer the support you need: a firm mattress.
Pros
A firm mattress provides a lot of support and minimizes motion transfer. If you like sleeping on a very firm mattress, you will probably like the support and motion transfer that a firm mattress provides.
These mattresses will also work well for people who share a bed and minimize the disturbance that rolling over can cause.
A firm mattress also provides a lot of body support and is especially useful if you suffer from back pain.
Cons
Some people think if their mattress is super firm, they'll get a better night's sleep. But if you have back pain, it can cause you to toss and turn all night. That's because a mattress that's too firm can force your body to work too hard to keep you comfortable, and this can actually cause your back muscles to tense up as your body tries to adjust to the mattress.
---
Medium-Firm Mattress
If you're looking to save money but still get a good night's sleep, you might be wondering which type of mattress is best. Generally, you'll have to sacrifice one benefit for another. For example, a softer mattress is more comfortable, but it will wear out faster. A firmer mattress is more durable, but it may not be as comfortable. Softness and firmness are just two of the factors you'll want to consider when buying a mattress.
But what if you could have both? That's what makes a medium-firm mattress so special. Medium-firm mattresses offer the most support of any mattress, but they still offer plenty of softness, too.
Pros
The medium-firm mattress is the most common type of mattress sold today, largely due to its versatility.
It is usually just right for most sleepers. It offers enough support to keep your spine aligned and your hips and shoulders from sinking into the mattress while still being soft enough to conform to your body.
Cons
The problem is, not all medium-firm mattresses are created equal. Some sleepers find that some medium-firm mattresses offer too much or too little support, and are either way too soft or way too firm (and anything in between).
---
Soft Mattress
A soft mattress is one that has a comfort rating of 5 or below on a 10 point scale. The comfort range is considered as 5 being the softest and 10 being the firmest. A soft mattress is also referred to as a plush mattress or a sinkable mattress.
While it's nice to have a soft mattress, you may sometimes wonder if they are worth the extra money. You may wonder if all the extra padding is just an attempt to get you to pay extra for something you won't actually notice. However, a soft mattress does have some advantages that you may not have considered.
Pros
A soft mattress is perfect for those who want comfort and a great night's sleep. It's a great choice for those who make beds throughout the day, including acting as a couch and bed. If you enjoy the feeling of sleeping on a cloud, then a soft mattress is the one for you.
Soft mattresses are often recommended for people who suffer from back pain. As soft mattresses have a high degree of comfort, soft mattresses often have more advanced foam and fiber materials.
Cons
A soft mattress might feel great to sleep on, but if it's too soft, it can be dangerous. If the soft mattress is allowed to become too compacted, it can lose its shape and even collapse.
If you're a light sleeper, they might not be the best option for you. The softness of the mattress means it will deform more easily, making it easier for you to feel what's going on in a partner's sleep cycle. If your partner tosses and turns at night, you'll likely feel it too.
---
Sleeping Style on Different Firmness Level
Sleeping style is mostly influenced by your sleeping position and the firmness level of your mattress. The term sleeping style refers to your position when you sleep. It is not only the sleeping position but also the comfort and quality of sleep. Whenever you wake up in the morning, you should be feeling well-rested. Sleeping style on different firmness levels helps improve your sleep quality and supports the back and neck.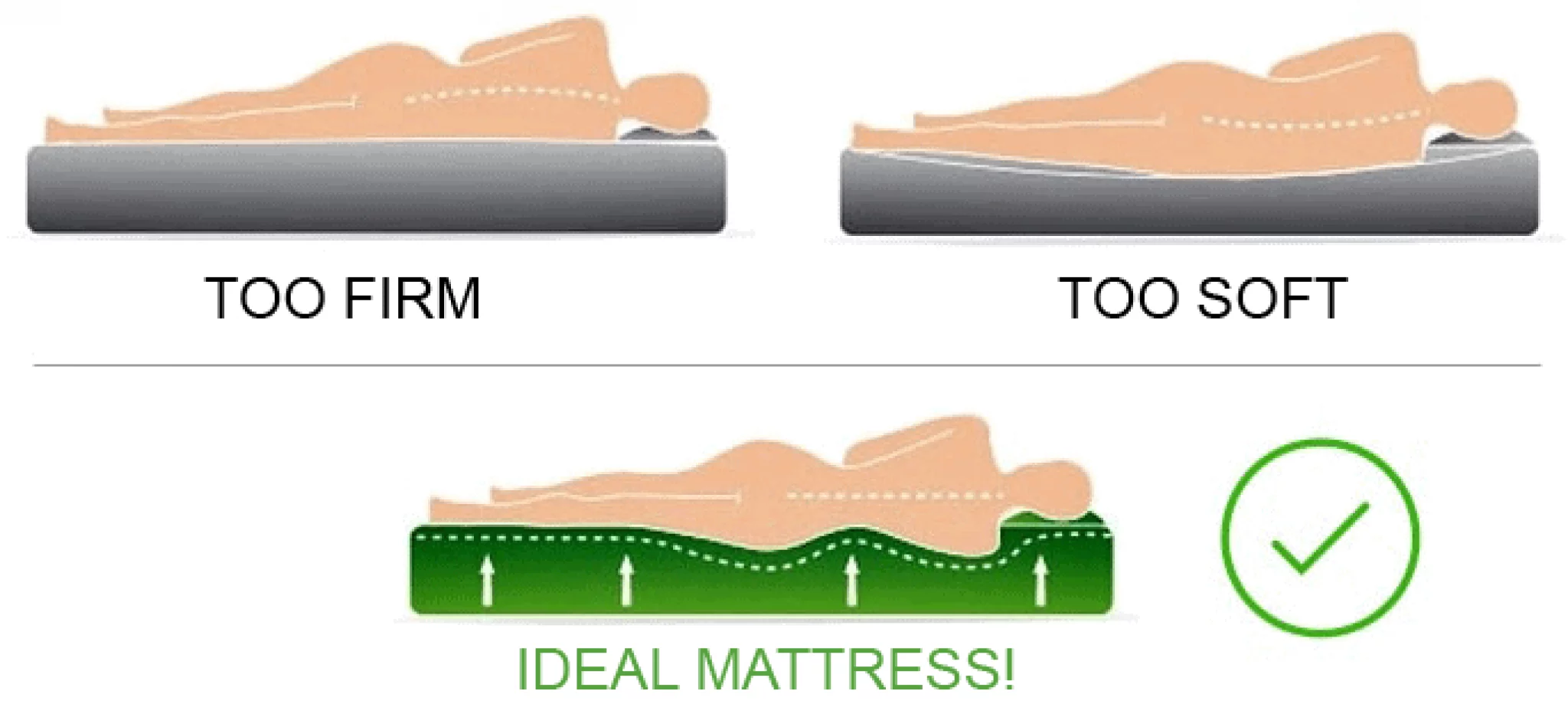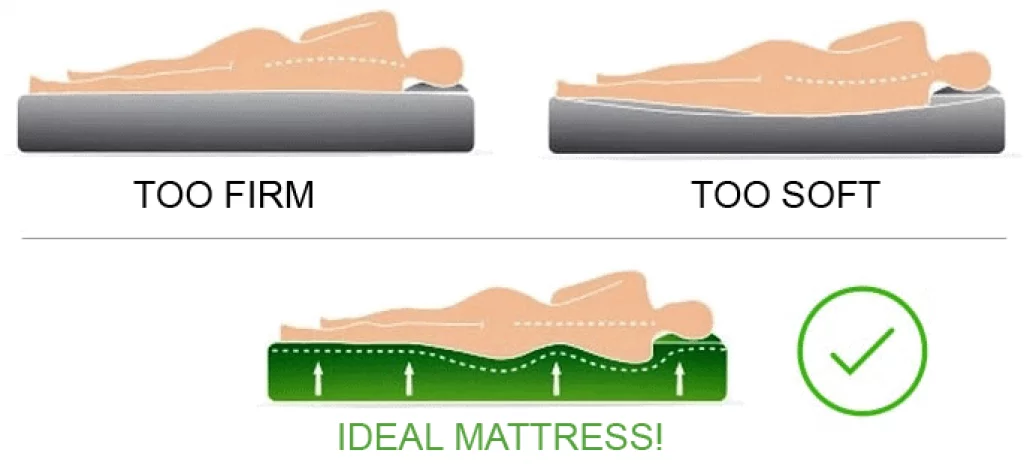 The firmness level of the mattress is an important factor that affects the quality of sleep. If you are using a mattress that is too soft or too firm, it can cause pain in the back and neck.


Firm Mattress
Firm mattresses are a good choice for people who prefer a firm mattress and sleep on their back and stomach and for people who weigh more than 230 lbs. The firm mattress will offer support for their heavier weight.
Medium-Firm Mattress
A medium-firm mattress is perfect for those who sleep on their side or stomach. It is made to support and sustain your body.
Soft Mattress
Soft mattresses are a good choice for people who sleep on their sides, as they provide adequate support for the hips and shoulders.