A good night's sleep is essential for kids to grow up healthy and happy. It also helps to improve their memory and concentration. But the important thing is to get the best mattress for your kids, which will help them sleep well.
There are many mattresses available in the market, but the important thing to consider is deciding what it should consider before you buy a mattress. The mattress should be comfortable and should not cause any harm to your kid.
---
Top 5 Best Mattresses for Kids
Sizes: Twin, Twin XL, Full
Construction Type: Innerspring
Materials: Certified organic cotton, CertiPUR-US® certified foam, Recycled steel coils
Price: $$
---
Mattresses are an important component of every kids' bedding set. Your child's safety while sleeping depends on the quality of the mattress you provide them with.
When it comes to buying, many parents are often overwhelmed by the number of options available. It's not surprising in today's market, with many retailers' main focus being to sell as many products as possible. Parents want to make sure they are purchasing a mattress that will last and that their children will be comfortable on. Parents also want a mattress that is going to support their child's growing body.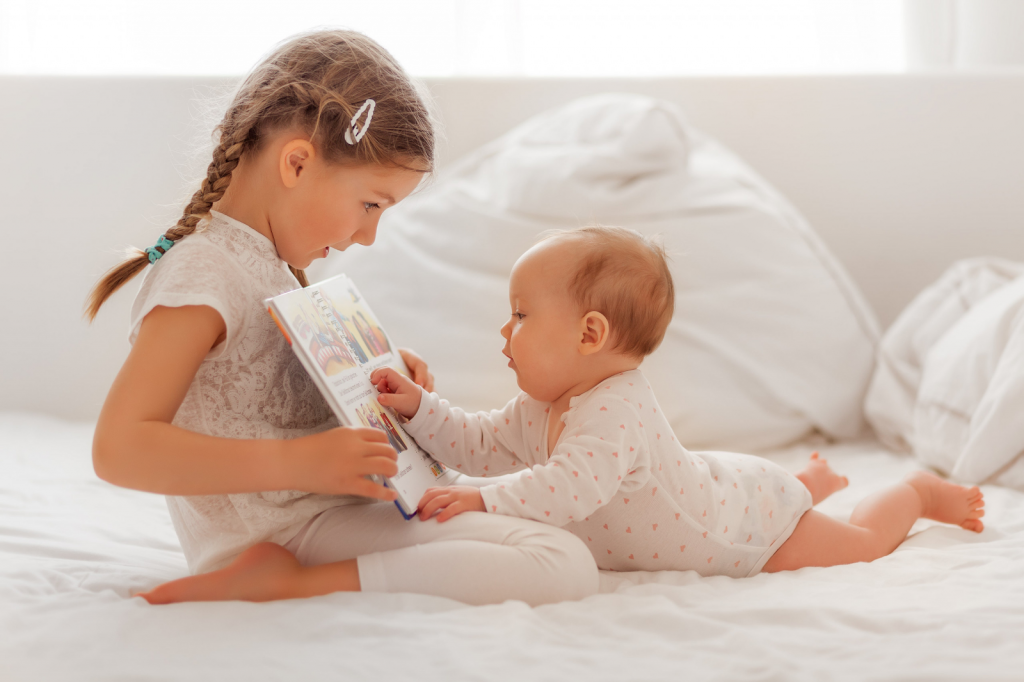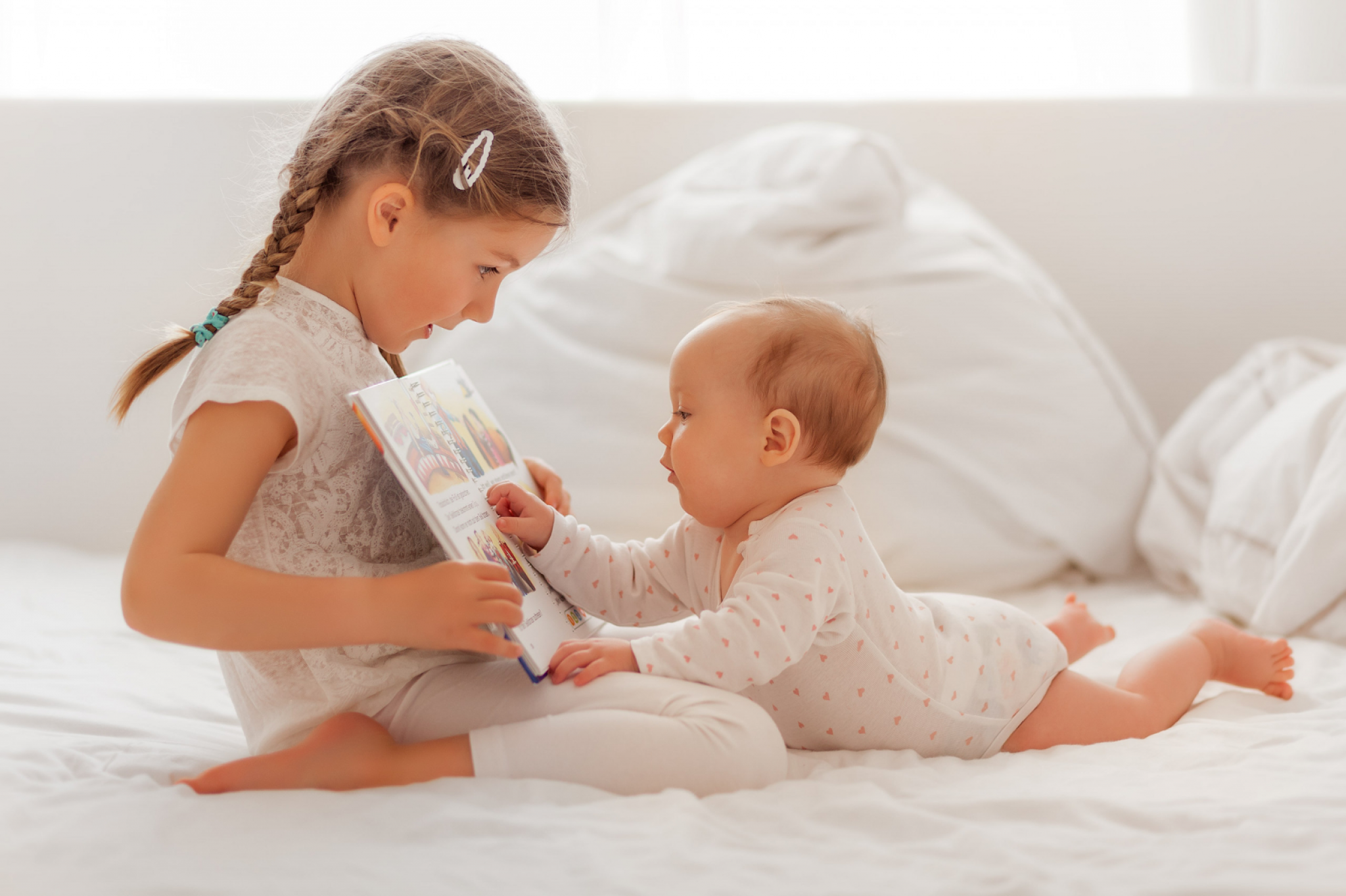 As a growing child-parent, it is a must that you get the best mattress for your kid. A comfortable child equals a sound sleep, sound sleep equals a happy child, and a happy child is a happy home. The best mattress for your child depends on a couple of factors, may it be their weight, their age, or their preference.
To make it easy for you to find the right one – we have compiled a list of the best kids mattresses.
---
Best Mattresses for Kids Reviews
Saatva Youth Mattress
Best Overall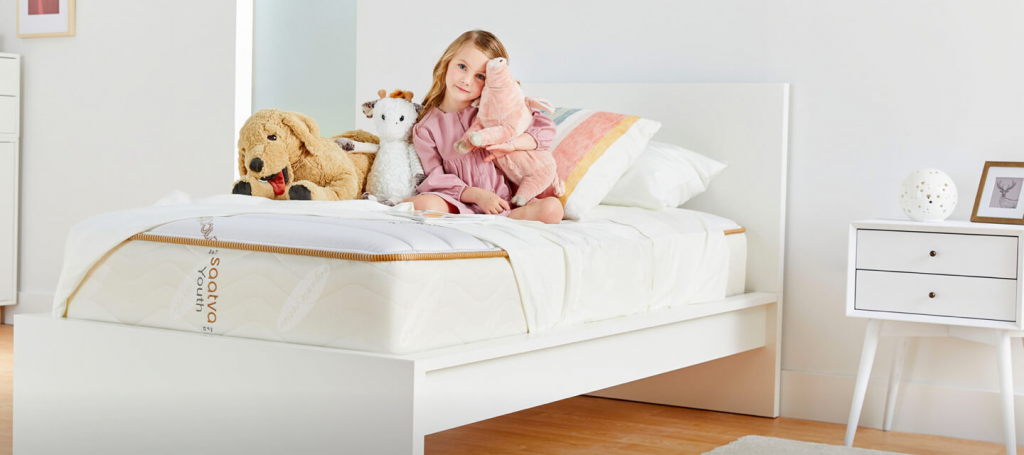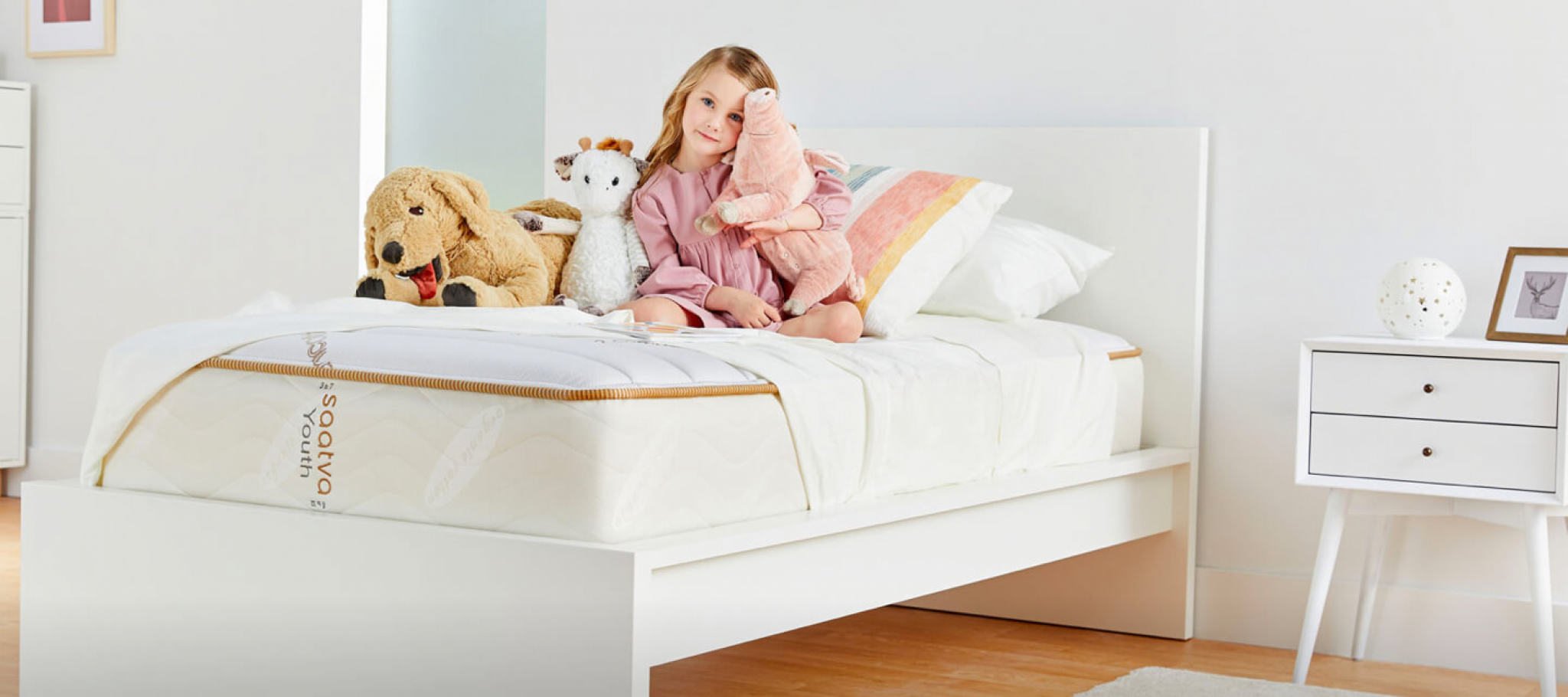 The Saatva Youth Mattress is a hybrid mattress that combines coil and memory foam in one. This bed is a great option for a variety of sleepers ranging from kids to adults. It offers a medium-firm feel with a bit of contour. It is great for those who need mattress support and has a bit of a soft feel to their mattress. This mattress has a high coil count, which allows it to have a mid-firm feel with a bit of contour.
The coils are made from recycled steel and are encased in a flame retardant barrier made from a natural thistle pulp.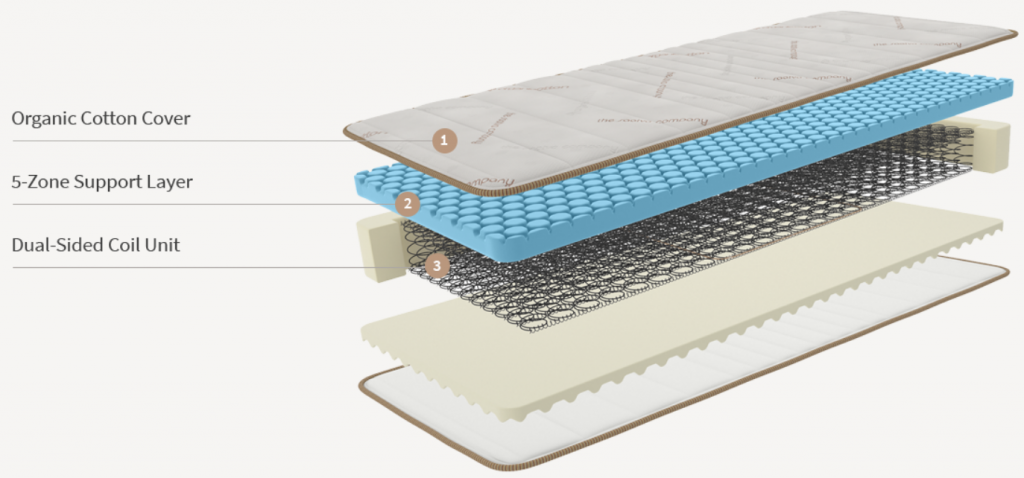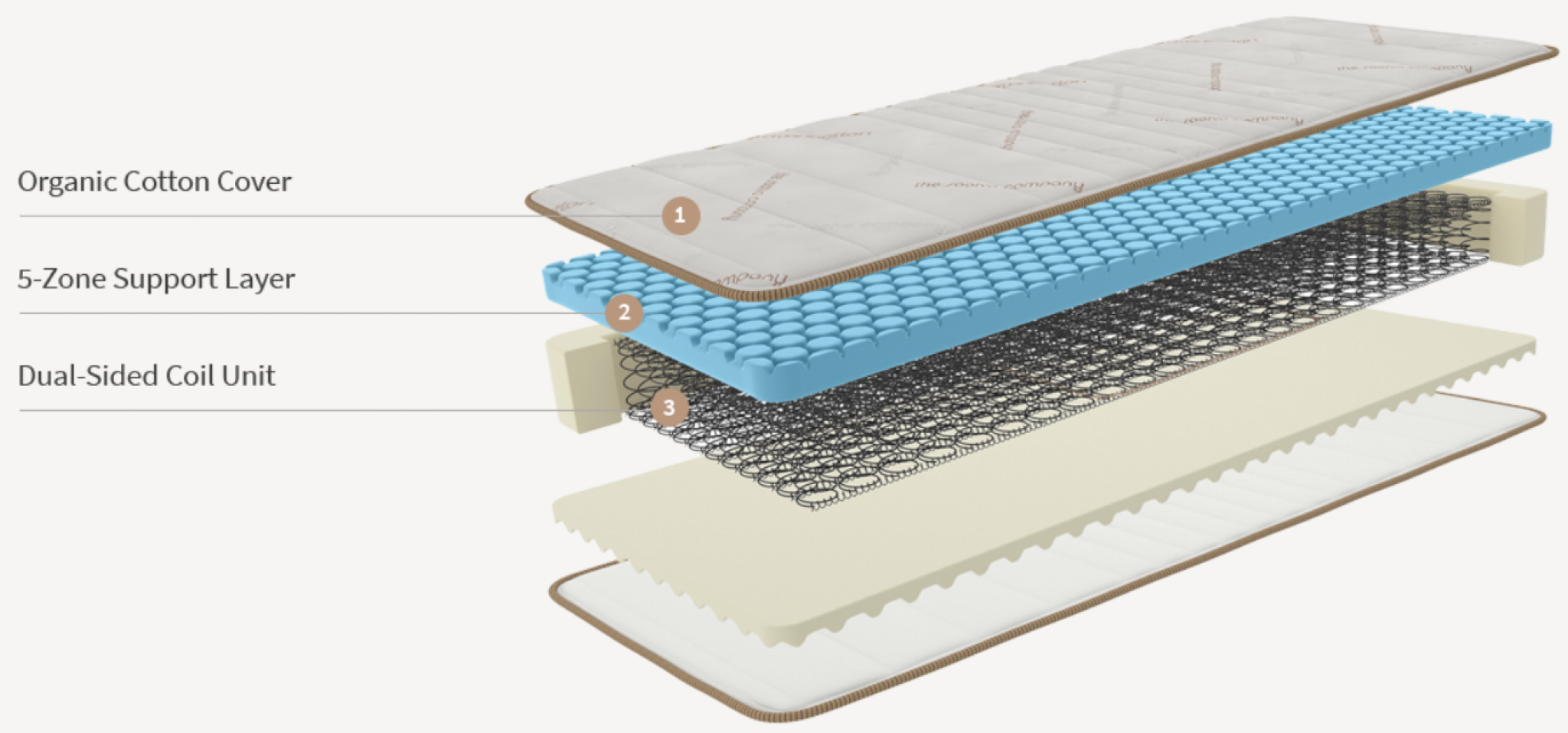 Night after night, children tend to roll around a lot. This can cause a great deal of wear and tear on a mattress. Fortunately, this mattress is reversible, giving you a longer lifespan.
The Saatva Youth Mattress also comes with a 12-year warranty, giving you a long time to rest easily.
What I Like:
It is a dual-sided mattress, which means it can be flipped over and re-used. This can save you a lot of money in the long run!
Furthermore, the Saatva Youth mattress is CertiPUR-US® certified and is free of harmful chemicals.
---
Nest Bedding Big Kids Bed Mattress
Best Value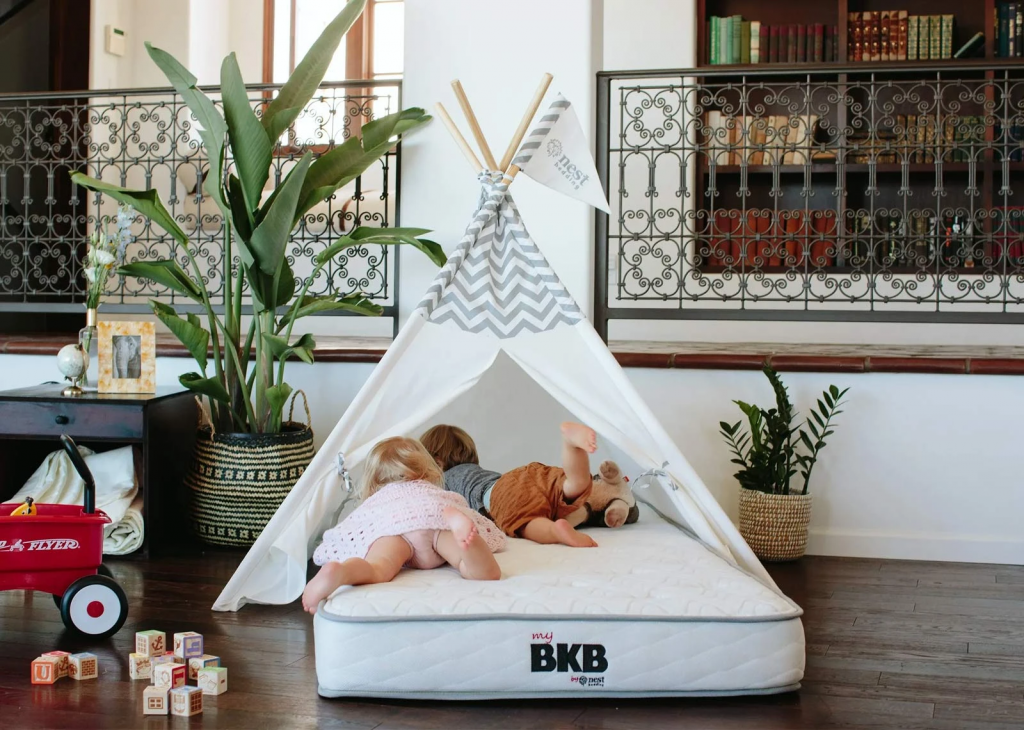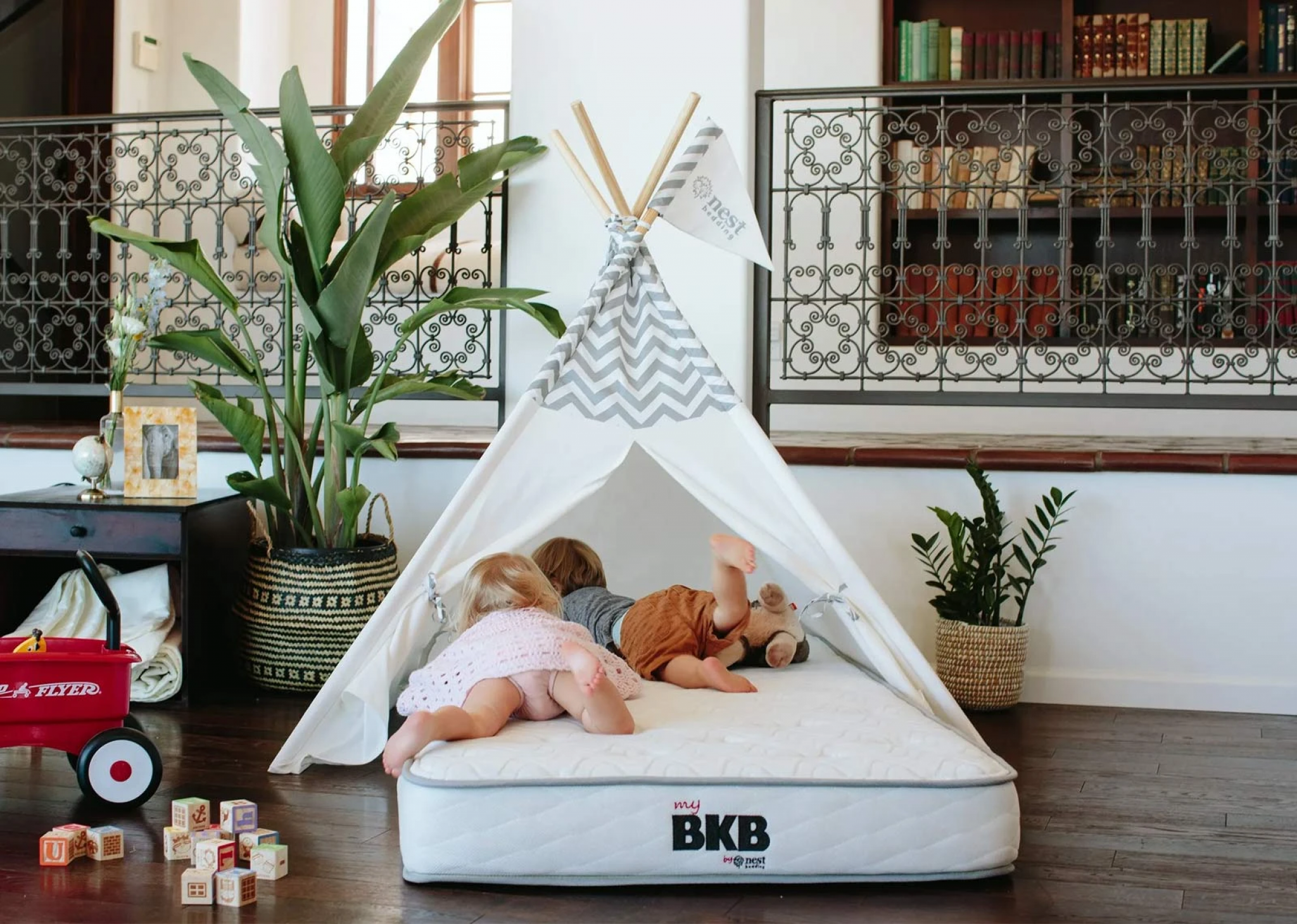 Nest Bedding strives to make the best products in the industry and has developed a kid's bed mattress that is a great starting point for a child.
A new kind of bed for the next generation, for kids who've outgrown a crib and are now ready to sleep in a big kid bed, Nest Big Kids is the perfect size for them. The mattress is also designed for durability and comfort, thanks to its layers of support.


Nest Bedding is a company that is focused on creating unique products for the healthiest environment possible. This is why the company's products are made in the U.S.A. and are completely free of harmful chemicals, including the fire retardant barrier that is used in many similar mattresses.
What I Like:
Nest Bedding's products come with CertiPUR-US certification, which means that they contain zero ozone depleters, PBDEs, TDCPP or TCEP flame retardants, mercury, lead, heavy metals.
It is made from a high-quality foam foundation that provides your child with the comfort and durability they need.
---
Little Luft Hybrid Mattress
Best for Bunk Bed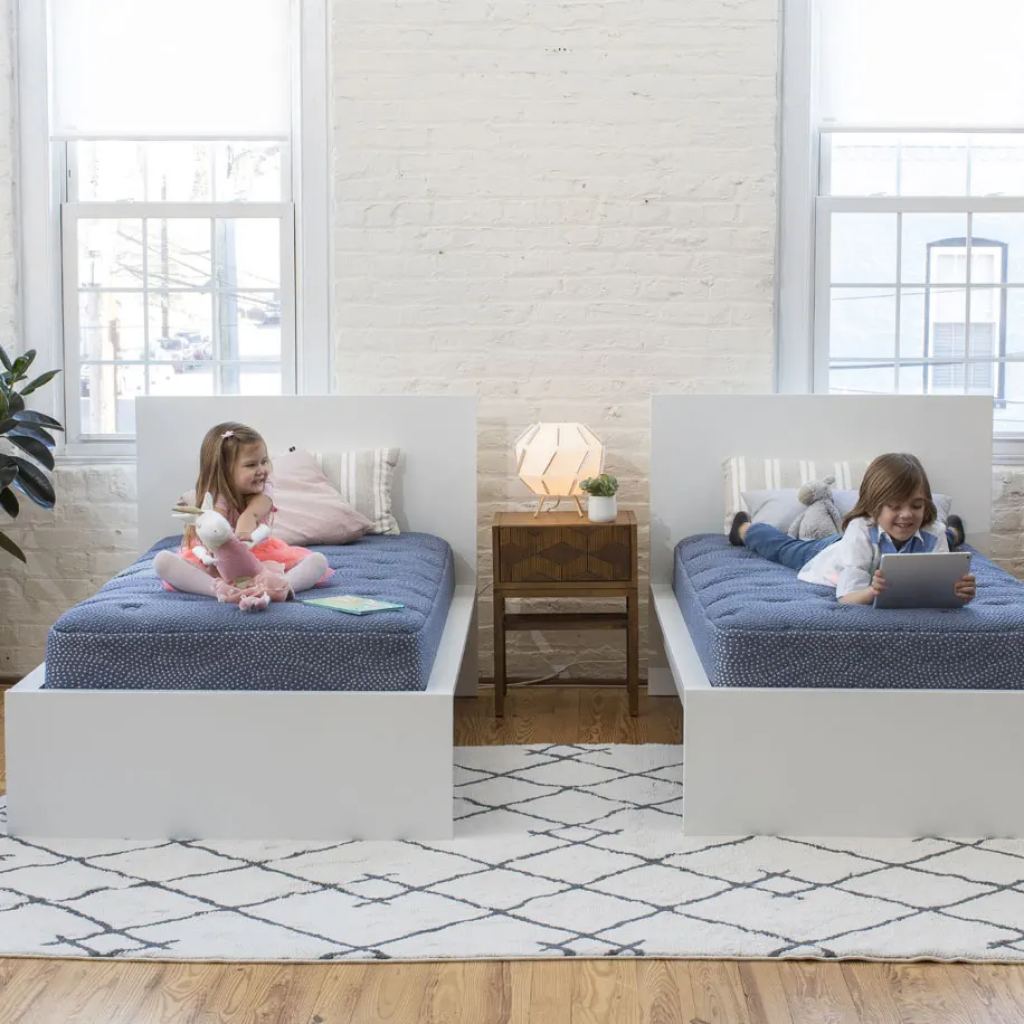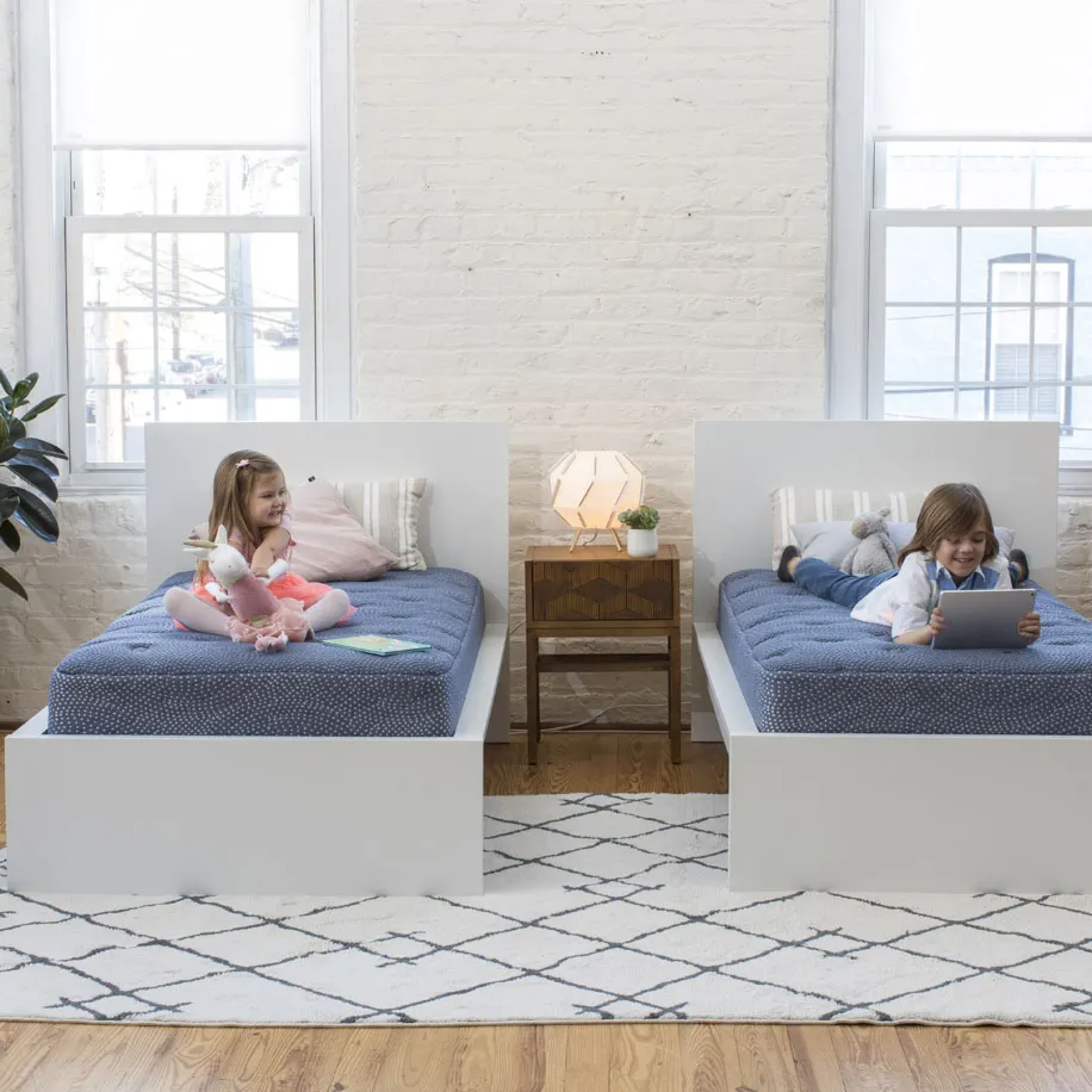 The Little LuuF Hybrid mattress is a medium to a firm hybrid mattress that undergoes a series of tests to ensure that no harmful off-gassing, V.O.C.s, or toxins enter your child's bedroom. The mattress's internal comfort is composed of a high-quality polyurethane memory foam, known to give comfort while providing breathability and cooling properties.


The outer comfort is composed of a quilted fiber pad that is also removable and washable, which adds to the mattress's hygienic nature. The mattress also comes with a fire retardant barrier that ensures your child's use of the mattress is free from fire hazards.
Little LuuF has added Serene Foam™ that adapts to its surface weight to reduce pressure.
What I Like:
The Little LuuF Hybrid mattress features CertiPUR-US® certified foam, which means quality, safety, and comfort are what make Little LuuF so unique.
The mattress is durable and provides adequate support.
It is the first hybrid mattress to be equipped with a breathable waterproof cover.
---
Sweetnight Ocean Blue 8″ Hybrid Mattress
Best Support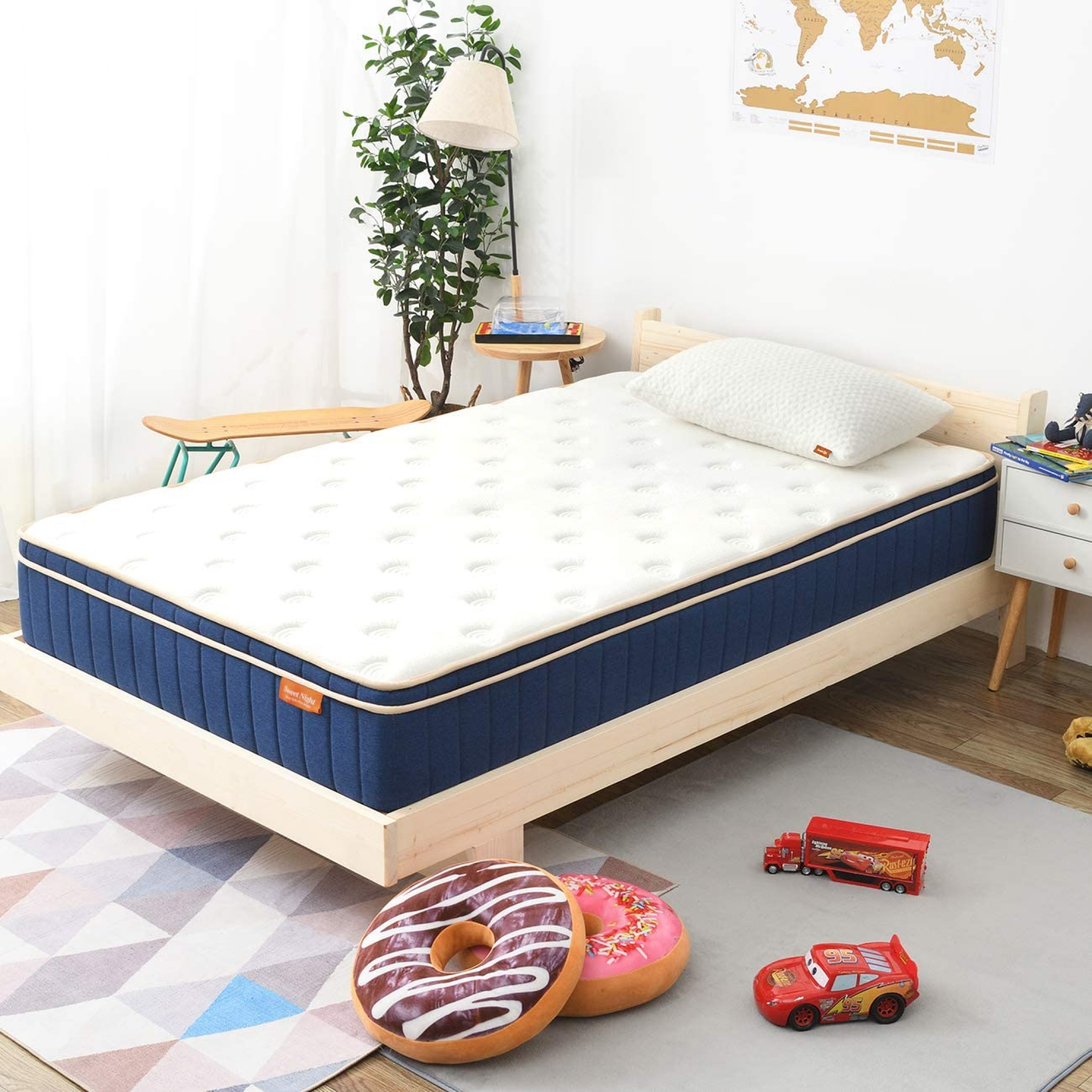 It's true that most hybrid mattresses can be a little pricey, but the Sweetnight Ocean Blue 8″ Hybrid Mattress is a rare exception. This mattress is not only dependable but also affordable, making it a prime choice for any mattress shopper on a budget.
The Sweetnight Ocean Blue 8″ Hybrid Mattress is a unique mattress that combines the best of foam and coil. It uses a base of high-density foam that is CertiPUR-us certified. This foam is breathable and will hold up for many years without sagging. As a result, you will sleep comfortably without feeling stuck in the mattress.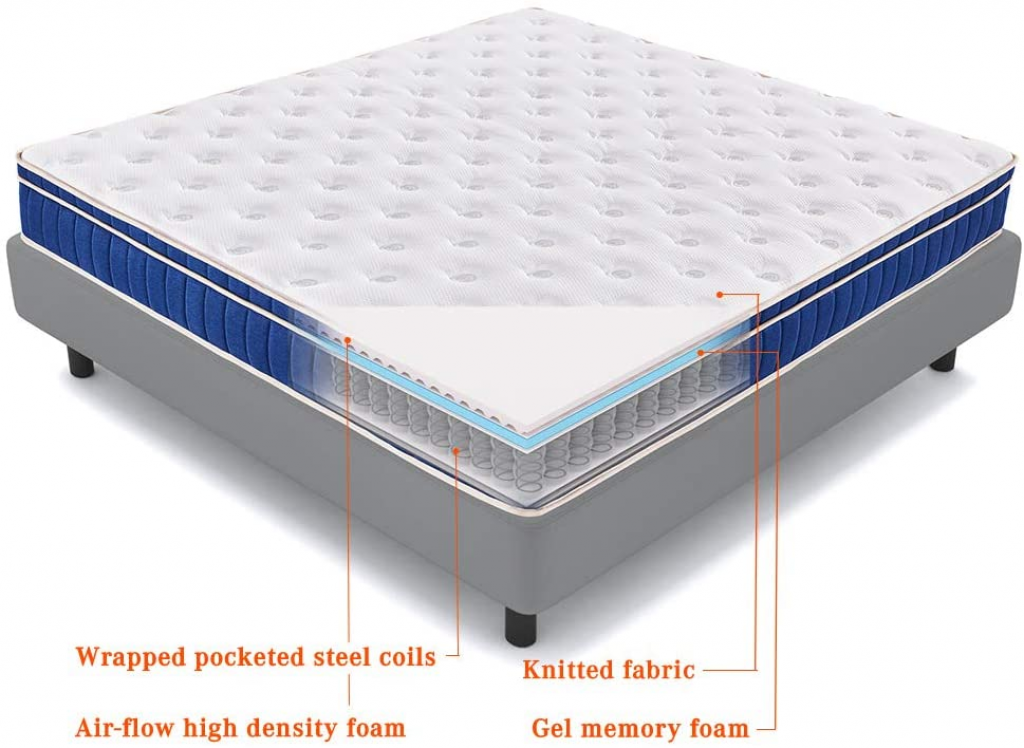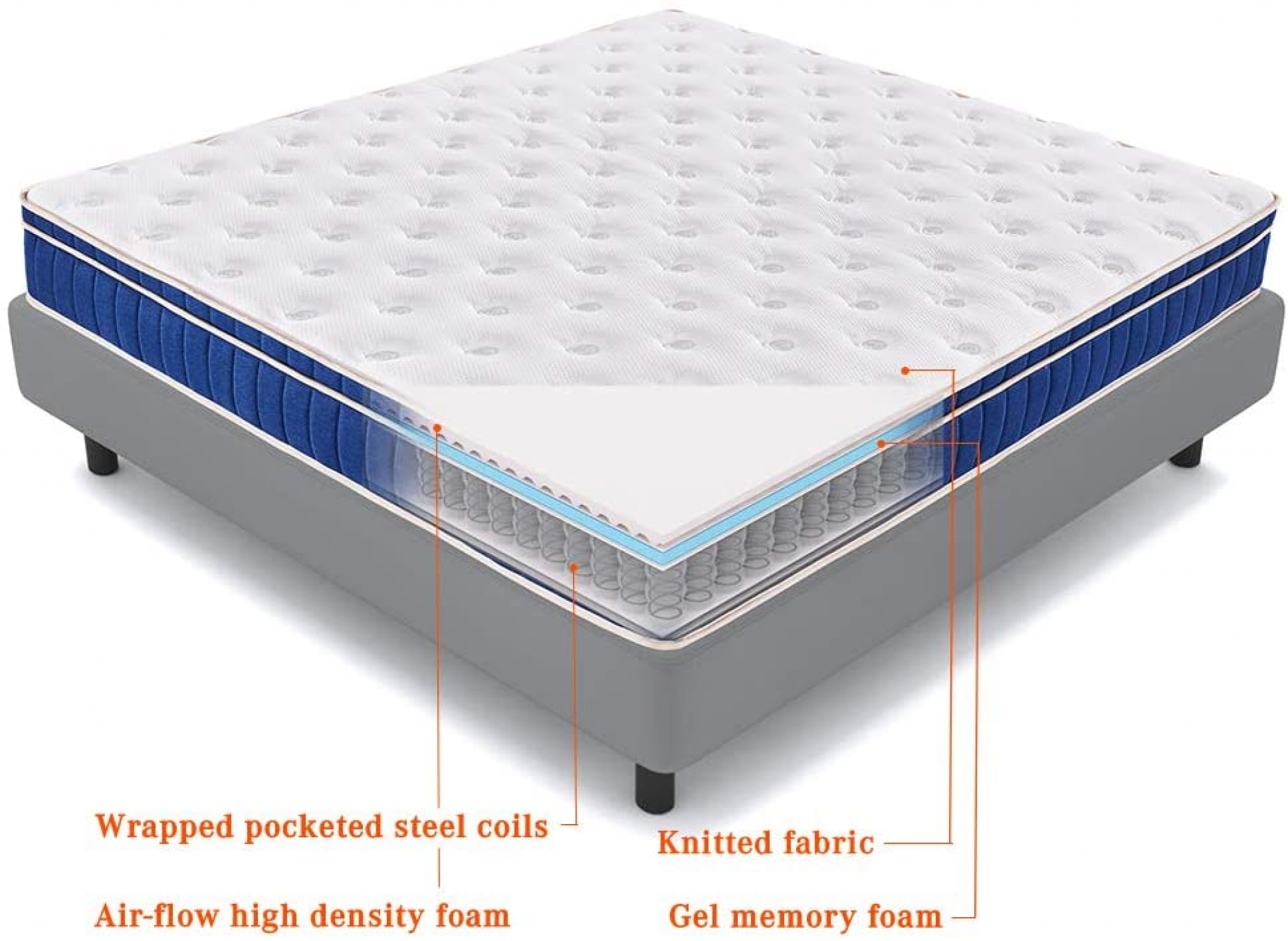 With a thickness of 8-inch, it should be comfortable enough to provide good support to the majority of people. The individual pocket spring would provide a good amount of pressure relief. The high-density foam layer is designed to provide your back with better alignment. The gel memory foam layer is designed to provide a temperature-neutral sleeping surface.
What I Like:
The Sweetnight Ocean Blue 8″ Hybrid Mattress is a medium-firm mattress with a layer of memory foam that helps with pressure point relief.
It is a comfortable sleeping surface for a side sleeper. It is also a comfortable sleeping surface for back and stomach sleepers also.
---
Perfect Cloud Kids Signature 7-inch Memory Foam Twin Mattress 
Best Plush Cover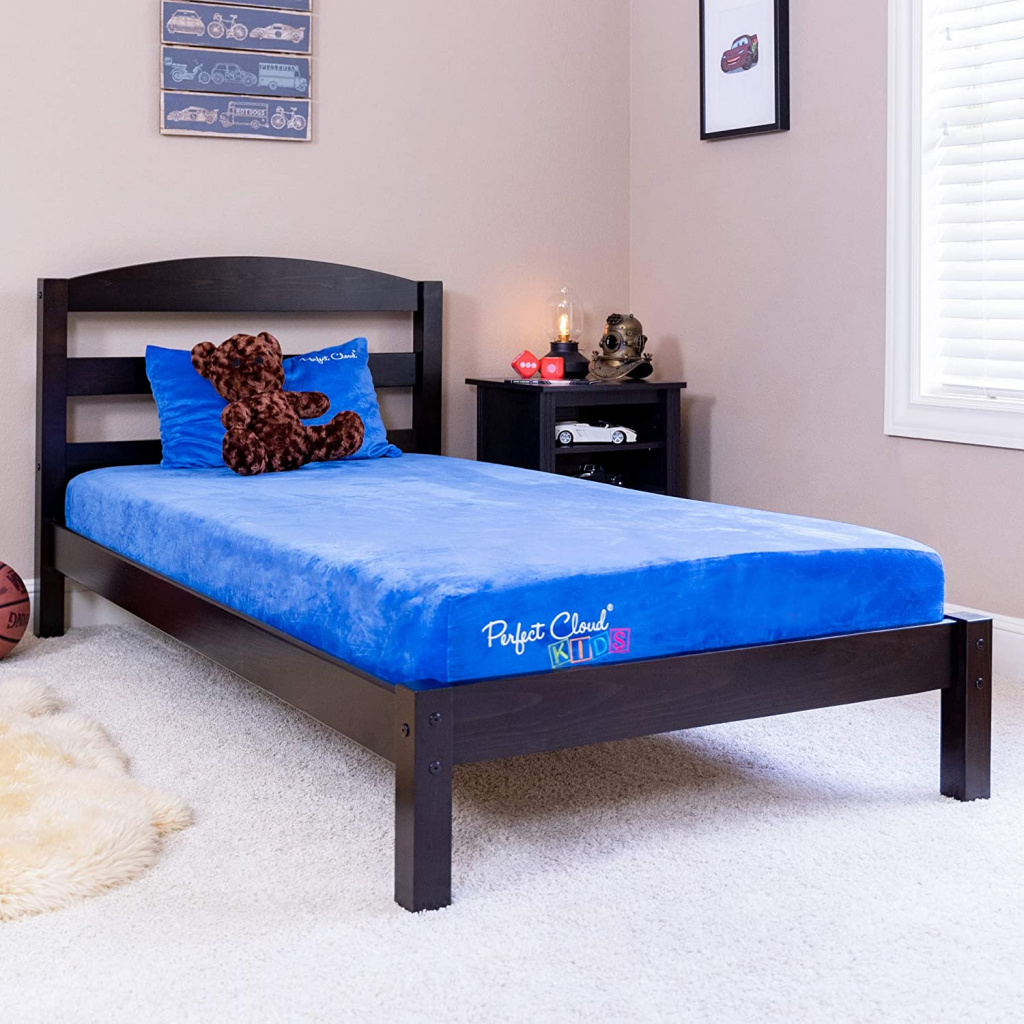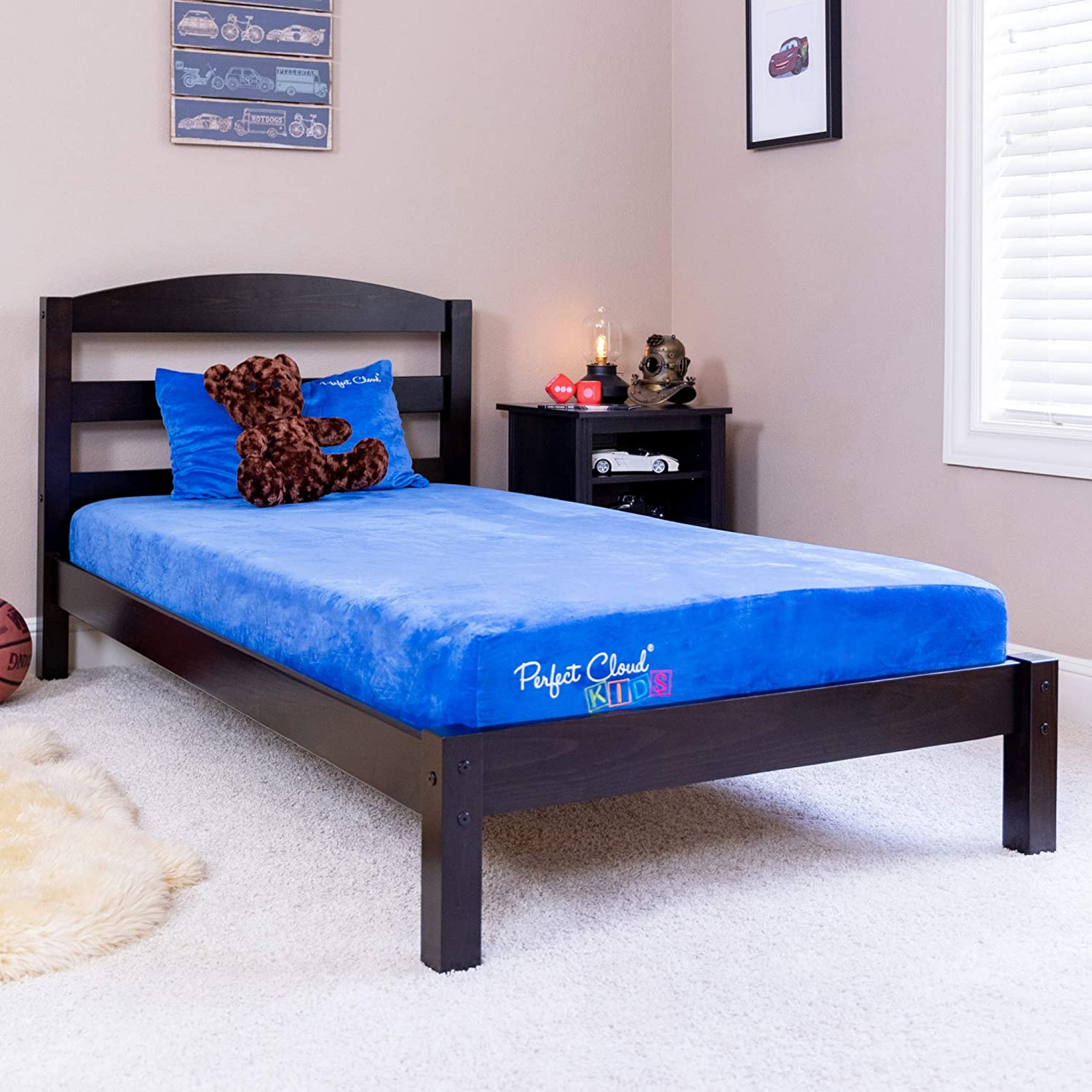 The Perfect Cloud Kids Signature 7-inch Memory Foam Twin Mattress is the perfect choice for your little girl or boy.
It is a luxurious mattress only for kids, as it offers a unique design that is quite different from most mattresses for kids in the market today.
This product also comes with a premium cover made of unique velvet that is very soft to the touch and gives the mattress a distinct appearance that will surely stand out in your child's bedroom.
This mattress boasts a memory foam top and a foundation of 4-inch supportive foam to give you a soft and comfy sleep.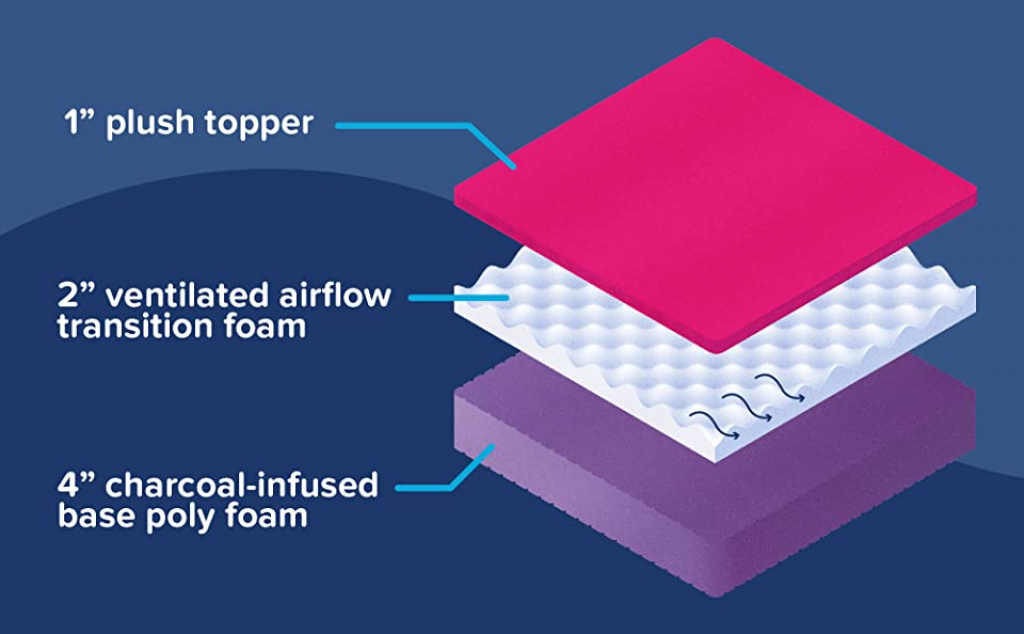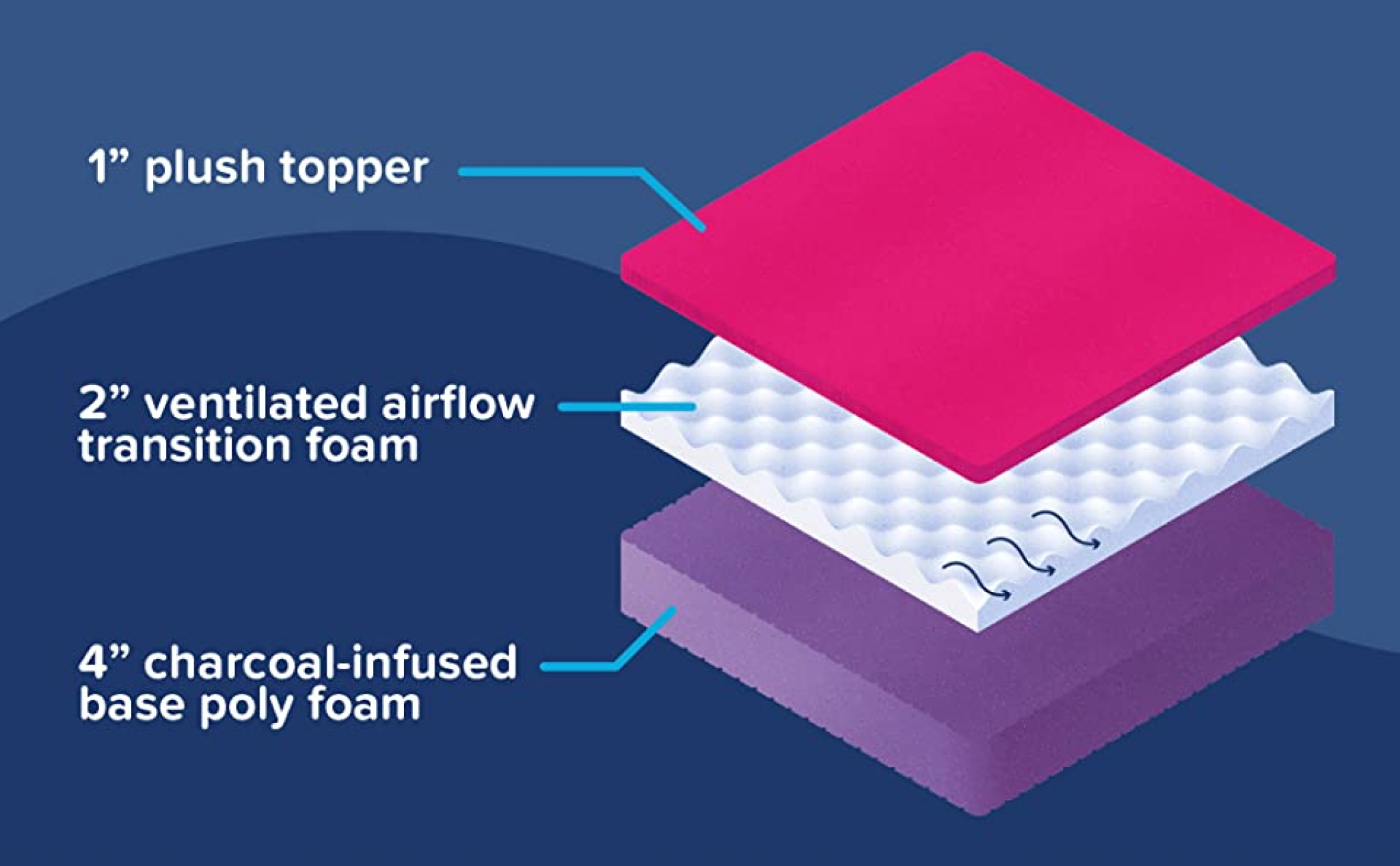 The mattress is heavier than others, but this is good for a child's mattress since it will help prevent it from moving around if a child gets out of bed in the middle of the night. The mattress has a soft feel with a slight give to it, which makes it more comfortable than other mattresses with memory foam.
What I Like:
This mattress features a plush shredded memory foam pillow that is hypoallergenic and dust mite-resistant and a soft and cuddly memory foam stuffed teddy bear.
Contours to your child's unique sleeping style and body shape to maximize deep sleep.
---
How to Choose The Best Mattress for a Child
If you have never shopped for a mattress for kids, you should know that this can be difficult.
You will need to consider several things when you are shopping for one of these mattresses. It is a good idea to know about different types and what they are best for. You also need to think about the size of the mattress you will need.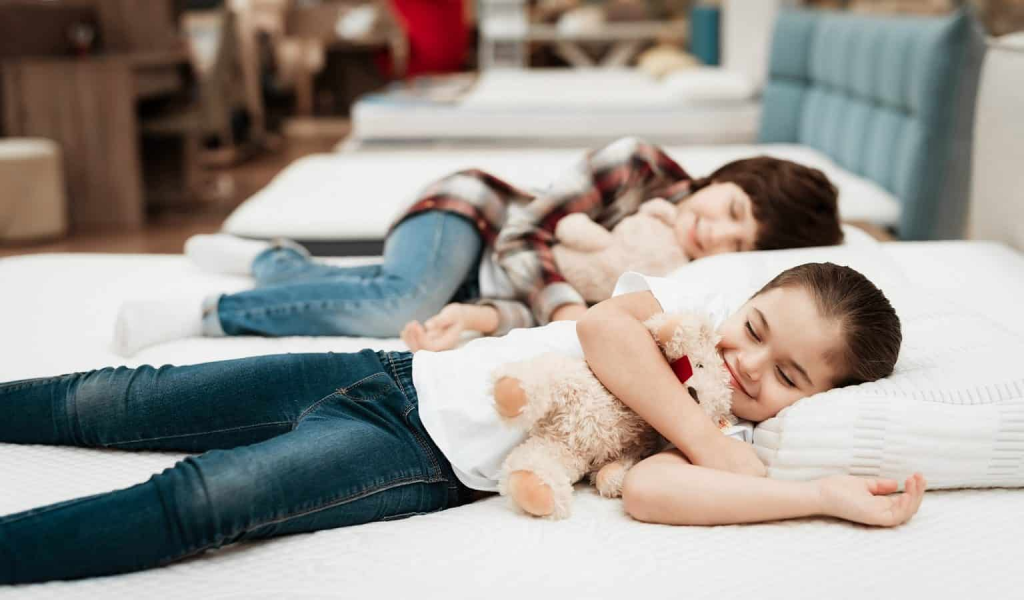 Children will have different weight limits depending on their age, so you'll need to do a bit of research to find the recommendation for your child.
It is also a good idea to think about the kind of materials used in the mattress you are buying.
---
Size
The first thing you have to do is ensure that the mattress to be purchased is the right size. A mattress that is too large or small for the bed will be uncomfortable for the child.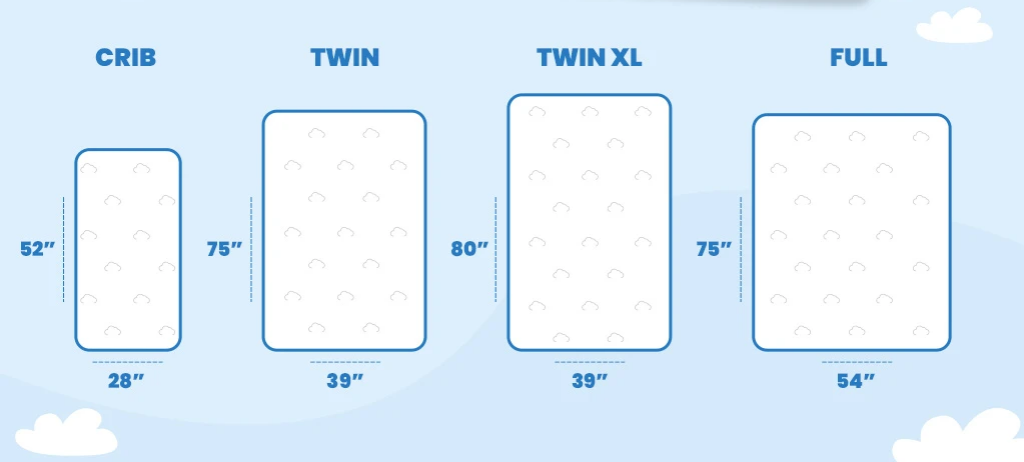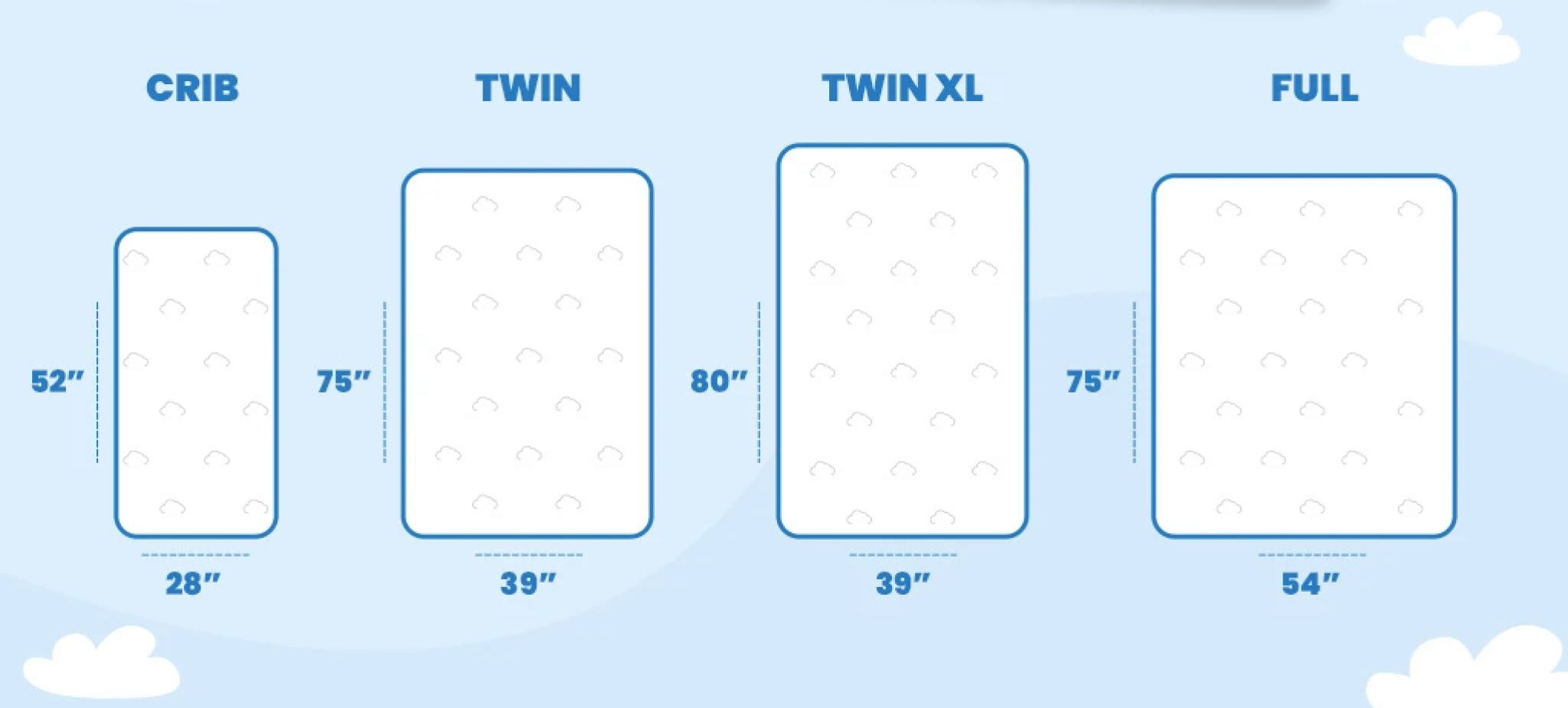 At the same time, a mattress that is too small will not support the child properly. It is recommended that you measure the child who will be using the mattress and then purchase a little larger mattress than the child's height.
The mattress should be right for the child's weight and height. You can also take your pediatrician's help to determine what kind of mattress is best for the child.
---
Sleeping Position
The first step in finding the right mattress for your child is to determine what sleeping position they sleep in. Sleeping position is important because it helps narrow down the wide variety of mattresses on the market.
Side Sleepers
Side sleeping is one of the most common sleep positions people use. If you're one of the many parents looking for a comfortable mattress for your child to sleep on, you may be wondering what the best mattress type is for your child.
There are a few different things to consider when choosing a side sleeping mattress for a child. The most important of these is the child's weight. The mattress should fit snuggle between the side of the body and the wall. It shouldn't be too loose, or your child could fall out of bed.
Once you know the weight of the child, you should consider the size of the bed. The mattress should cover the width of the bed. The length of the mattress should be at least an inch longer than the width of your child's shoulders. If it's too short, your child could roll over the edge and fall off the bed.
Stomach Sleepers
A child who sleeps on its stomach needs a mattress that will keep it in place, one with a lot of support, so it won't sag and won't let the child sink in too far.
If your child sleeps on its stomach, you may be concerned about proper spinal alignment. One of the best ways to ensure that your child is sleeping on their back is to use a mattress that is stiffer in the center and softer on the edges. Using a firm mattress may seem counterintuitive, but it will help your child naturally roll onto their back.
However, there are many kinds of mattresses, so you will want to shop around to find the best for your child.
Back Sleepers
When you have a child who sleeps on its back, you need to have a mattress that provides the right amount of support for their sleeping position and body. For kids, we recommend mattresses that are rated to support the weight of a heavier adult.
A mattress that is too soft will cause discomfort as the child will feel like they are sinking into the mattress. A mattress that is too firm will cause the child to roll over during sleep and will cause a sore neck in the morning.
---
Firmness Level
There are so many types of mattresses on the market today – memory foam, latex, innerspring, air, and even waterbeds. The firmness level of a mattress is usually measured on a scale from 1 to 10.


Similar to a firmness level mattress for kids is a firmness level mattress for adults. The best way to determine the firmness level for adults is to sit or lie on it.
The firmer the mattress, the more firm it is. A mattress that is considered firm will usually have a lot of support compared to a softer mattress. A very firm mattress will have very little give, while a softer mattress will have much give.
For any parent, it is important to make sure that your child is sleeping on a mattress that is soft enough so that the child can rest comfortably.
---
Pressure Relief
Our kids must be getting enough sleep. About this, it is also important to buy a quality mattress for them. The quality of sleep has a direct impact on their health and wellbeing. This is why you should give them mattresses that have pressure-relieving properties.
The mattress that you buy for your child should be able to lessen the pressure on their bodies so that they can sleep better.
These mattresses are designed to disperse the child's weight evenly so that the pressure is distributed throughout the mattress and your child does not experience any discomfort. If you are considering purchasing a pressure relief mattress, there are a few factors to consider.
First, it's a good idea to think about the dimensions of the bed. It would be best if you also considered the firmness of the mattress.
---
Mattress Type
The first step of buying a mattress for your child is determining what type of mattress you need. There are three main categories of mattresses: firm, plush, or extra plush.
The firm mattress is the most basic and consists of two layers of polyurethane foam and a high-density polyester layer.
The plush mattress is one step above the firm mattress.
The extra plush mattress is the most expensive and luxurious. It is made from gel foam and comes with foam encasement. The encasement helps to keep away allergens and dust mites.


The mattresses are made from different material types, from memory foam and latex foam to traditional spring mattresses.
Hybrid Mattress
Hybrid mattresses for kids are very similar to conventional ones. They combine the advantages of two different types of mattresses and provide better sleeping conditions than a single one. Moreover, they are much more comfortable and durable than ordinary mattresses.
The construction of a hybrid mattress involves two types of materials, which are combined into one. One of them is a conventional spring mattress, which is placed on a platform made of foam. Its main advantage is that it provides a stable, comfortable surface and is able to bear heavy loads. The second element is a layer of foam, which is used to soften the mattress's contours and provide a more pleasant sleep.
Innerspring Mattress
Innerspring mattresses are one of the most common types of mattresses on the market. They are made of a single or multiple layers of springs covered in padding and a cover. A mattress with a firmer feel is best for young children aged 3 to 7. For children 8 years and older, a medium to firm mattress is more appropriate.
An innerspring mattress is a good choice for children because it supports and helps them keep a healthy posture. It will also give them the comfort and support they need to have a good night's sleep.
Latex Mattress
Chances are you are looking for something that's going to be comfortable for your little one, but also something that's going to last for a long time. That's what you'll get with latex mattresses. Latex beds are made from natural latex rubber extracted from the sap of a rubber tree. The sap is dried and then used to produce latex foam, which is a lot more durable than memory foam and other synthetic materials.
It is known for being more durable, more comfortable, and more environmentally friendly, but it can also cost more upfront than its conventional counterparts.
A latex mattress would be the perfect solution for a kid who has back problems or just wants a little more comfort.
Memory Foam Mattress
As parents, we want the best for our children. That includes a quality mattress that provides comfortable support and restful sleep and just happens to be made of foam.
Foam mattresses can be an excellent choice for children because they do not sag or become lumpy over time, unlike spring mattresses or traditional mattresses. With proper care, they can provide a good night's sleep for years to come.
---
F.A.Q.
What types of mattresses are best for kids?
Innerspring mattresses are typically the best option for kids. These mattresses provide excellent support and stability, while also having a slightly softer feel. Memory foam mattresses are also a good choice as they conform to the body, reducing pressure points that could cause discomfort. 
Are there any risks associated with a firm mattress for kids?
A firm mattress could cause back and neck discomfort, especially if the child does not have proper support. It is important to make sure the mattress is of high quality and provides enough support for the child's body. 
Are there any special considerations for picking a mattress for kids?
It is important to consider the child's age, weight, and sleeping habits when selecting a firm mattress. For example, infants and toddlers require a softer mattress to accommodate their growing bones, while older children can benefit from a firmer mattress. 
What are the benefits of a firm mattress for kids?
Firm mattresses can provide excellent support and stability, reducing the amount of tossing and turning while they sleep. This type of mattress is also better for kids who are prone to allergies as it is usually more breathable and hypoallergenic than other mattresses.
What should I look for when buying a mattress for kids?
When purchasing a mattress for kids, it is important to look for a high-quality mattress with a warranty. Look for mattresses with durable coils and good edge support. Make sure the mattress is thick enough to provide adequate support, and the materials are hypoallergenic and breathable.
How can I ensure that my child is comfortable on a mattress?
Make sure the mattress is of high quality and provides adequate support for the child's body. Place a mattress topper on the bed for extra comfort or choose a mattress with a softer top layer.
What are the alternatives to a firm mattress for kids?
Memory foam mattresses and hybrid mattresses are both excellent alternatives to a firm mattress for kids. Memory foam mattresses provide pressure-relieving comfort and conforming support, while hybrid mattresses combine the benefits of both innerspring and foam mattresses. 
Are there any safety guidelines for mattresses?
It is important to make sure the mattress you choose meets industry safety standards. Look for mattresses with CertiPUR-US certification for foam and GREENGUARD certification for textiles. Also, make sure the mattress does not have any possible hazards, such as sharp edges or protruding coils.