Moving is a highly stressful event, not only on the people moving but also on their belongings. To avoid either damaging your mattress or making it heavier than you thought, it's essential to take the time now to plan out what you are going to do when the moving day finally comes around.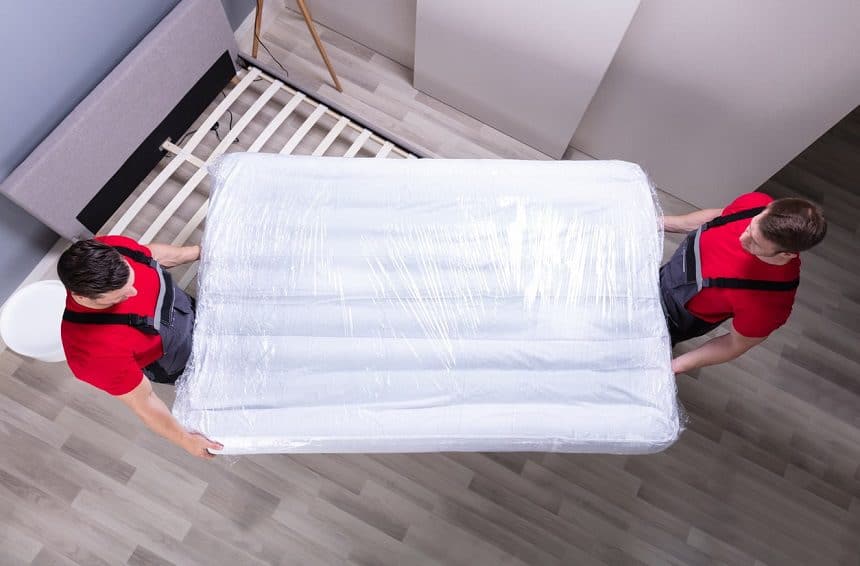 We know that packing a mattress can be a daunting task, but it doesn't have to be! Follow these simple steps, and the job will go much more smoothly. In this post, we'll also be going over how to pack a mattress for moving and storing.
---
How To Pack A Mattress: A Step-by-step Guide
If you don't know how to pack a mattress, these proven steps will help you do it quickly. Moreover, you will learn how to pack a bed for storage or shipping.
Remove The Bedding
The first step is to remove the bedding from your mattress. This is important because you want to avoid getting the bedding dirty during the packing process. Since removing the bedding may require you to get on your hands and knees, adding this step at the beginning will allow you to get up and walk away from your mattress should you need a break. You can always move back to it later. You also need to remove pillows, blankets, and bedsheets.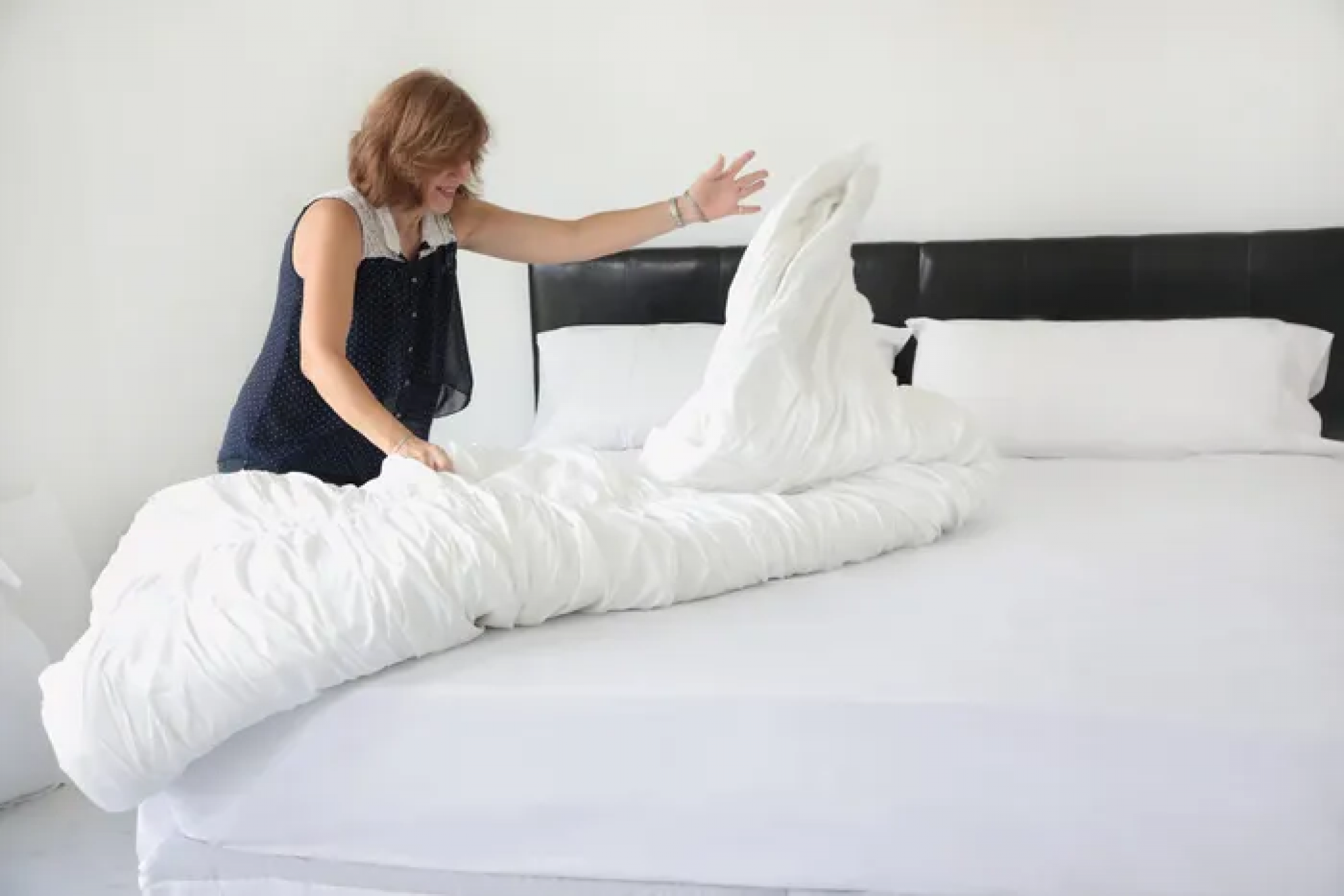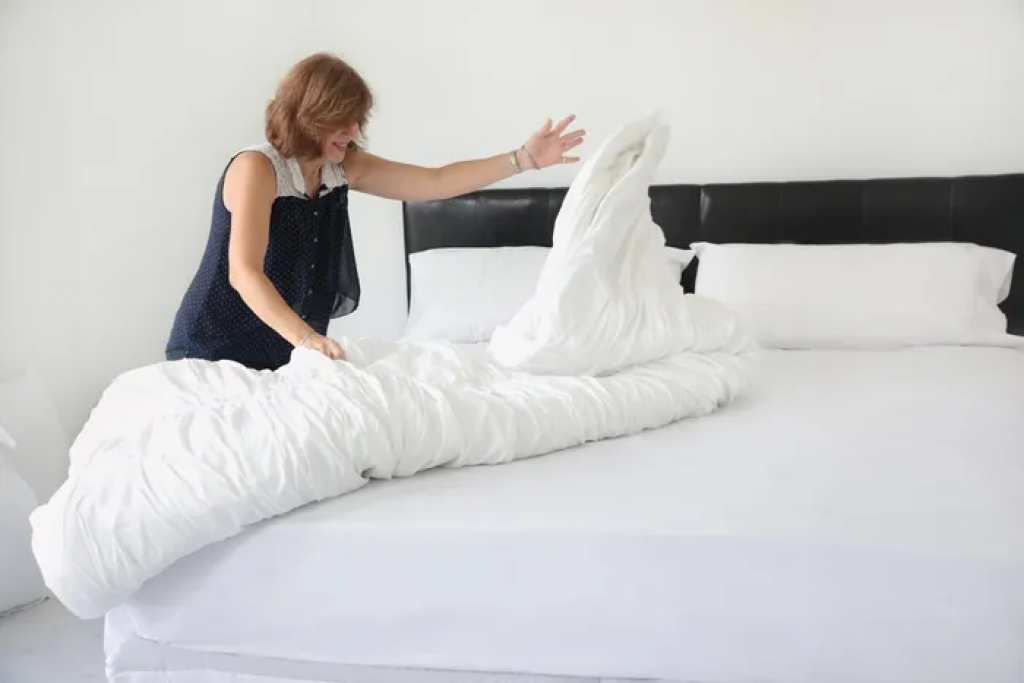 Vacuum The Mattress Before Packing
Next, we recommend carefully vacuuming your mattress before beginning the process of putting it into storage or moving it. This will ensure that no dirt or dust is left lying around by mistake. It will also leave your mattress ready for the move, removing the need to wait around to vacuum it when you arrive at your new home.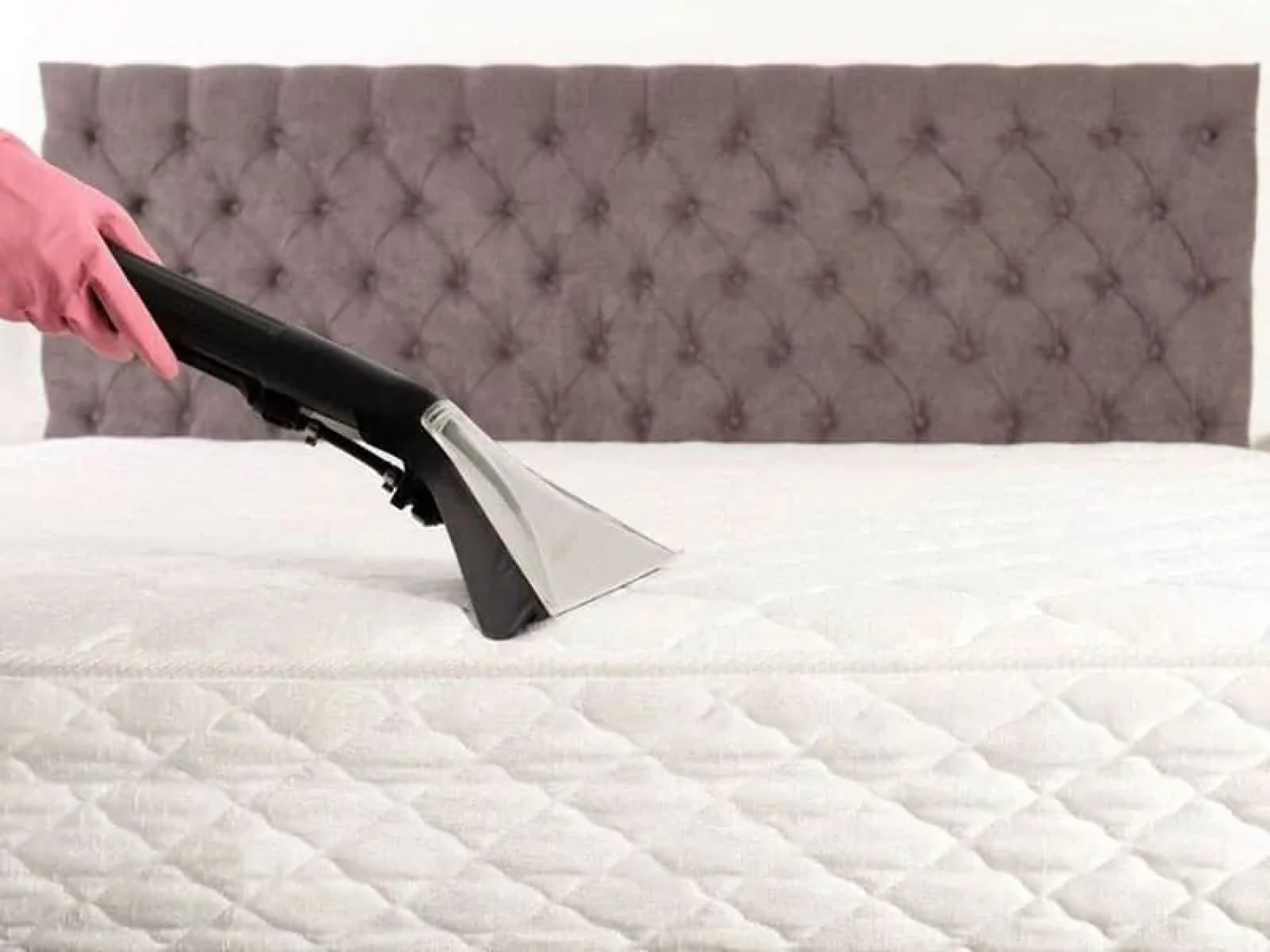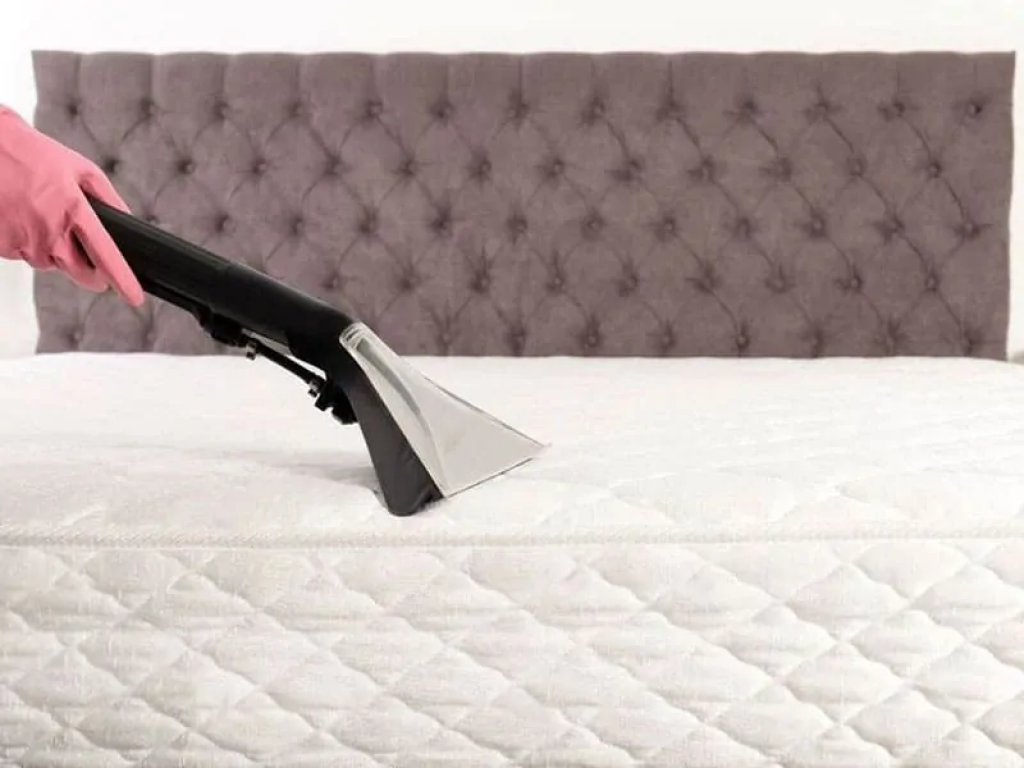 Use Mattress Store Bag
A mattress store bag is a plastic bag that you can purchase from a mattress store or online retailer of your choice. The purpose of this type of bag is to help you transport and protect your mattress during the moving process. Typically, they can hold between 30 and 50 pounds of weight before tearing and are designed with handles on three sides, allowing for easy transportation.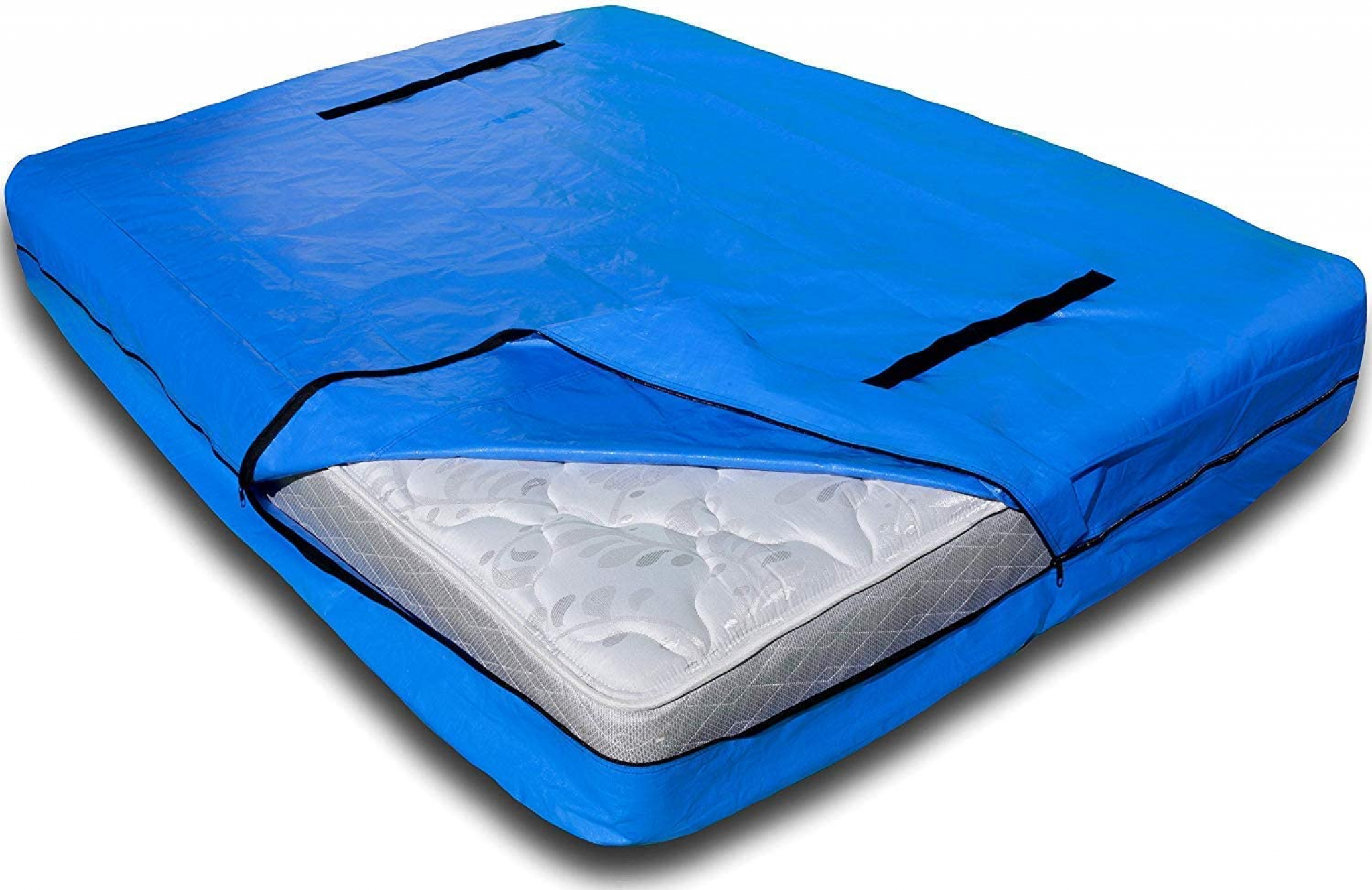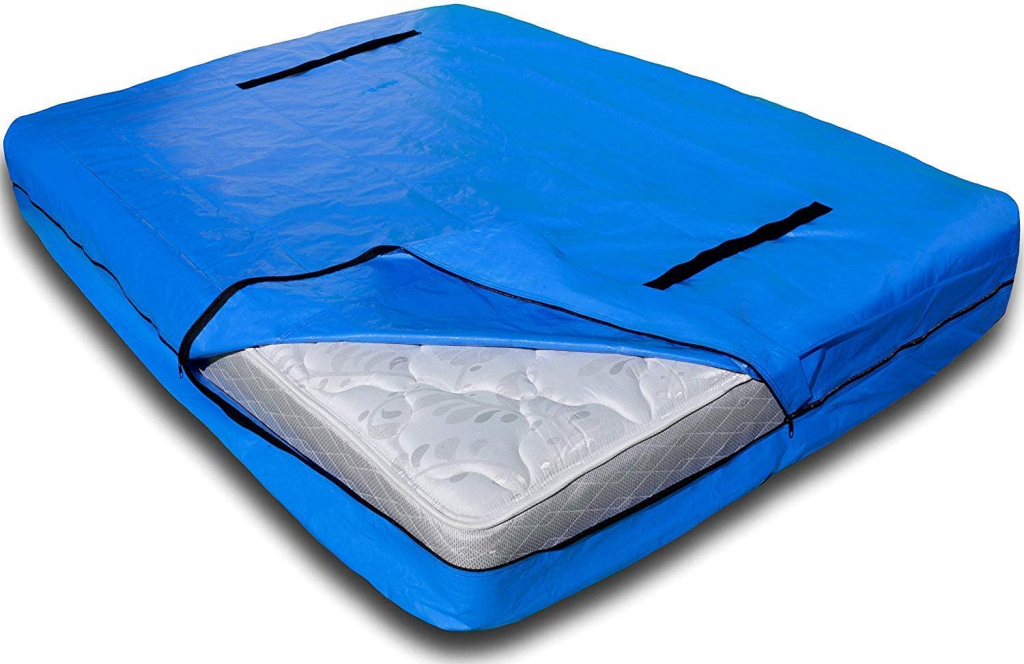 Use Duct Tape To Fix The Bag
Depending on the size of the bag you use, you may have to modify it slightly. While there is nothing wrong with using plastic store bags, they are often large, so some people will find that they fit around their mattresses too tightly.
In addition to this, some store bags do not allow the entire mattress to fit inside without sticking out of the top or side of the bag. In this case, you'll want to tape or otherwise modify the storage bag to protect your mattress during transit.
You also may apply duct tape to the three handles on each corner of the bag. This will ensure that the bag does not slip out of your hands when carrying it and allows for a more secure fit around your mattress.
Fold Mattress If Necessary
Next, fold all sides of the mattress into thirds or so until you can get it into a small enough size to fit in your car or storage space at your new location. This will prevent damage to your mattress during transport and ensure that you can take it with you wherever you go.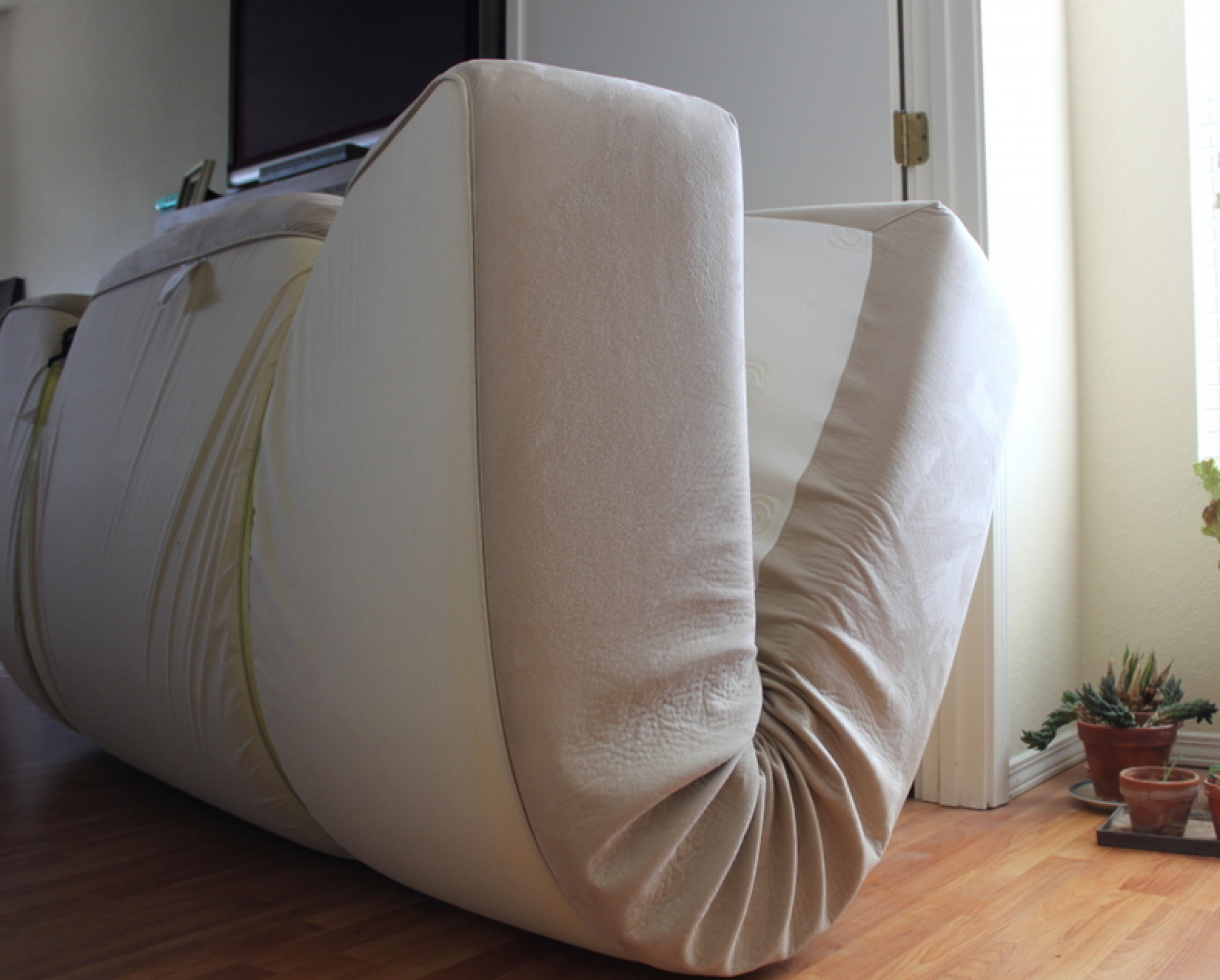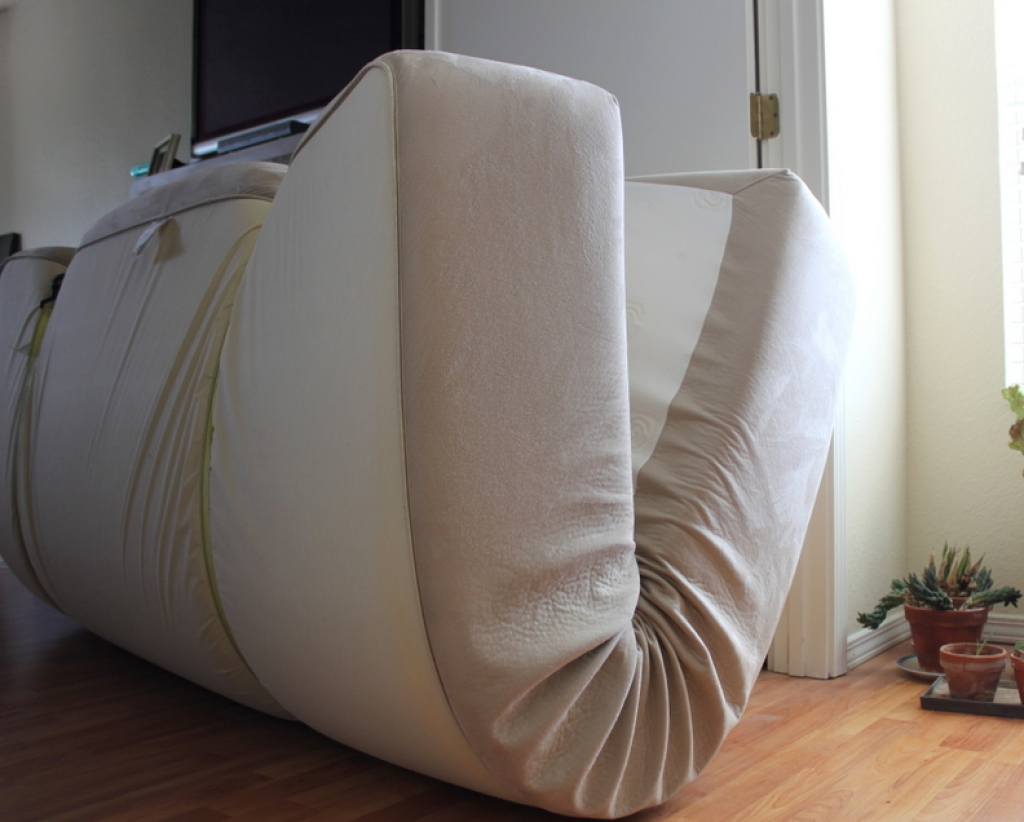 ---
How To Pack A Mattress For Moving
This is the most challenging packing job anyone can ever do. It takes some preparation and knowledge, but it's not an impossible task if you care about the details.
Follow these instructions to pack your mattress in order to avoid any damage and reduce moving costs by at least $200:
Remove all the bedding.
Fold your mattress and place it in the middle of the box.
Place all of your extra bedding on top of it. Make sure that the folds under the mattress are puffy and full, not compressed.
Place pillows on top of everything else. Make sure they are placed as close as possible to their original spots so that you can find them easily when pulling out all your furniture later, and you will also save space by not moving them while you pack for moving day.
Fold the mattress if necessary and pack it into a storage bag.
Seal the bag and prepare the mattress for moving.
---
How To Pack A Mattress For Storage
For best results, try to get the mattress in the storage container first. If you have a box spring, it should go on top of the bed. An additional box spring could also be put on top for an even higher level of protection.
Now fill in any remaining space with pieces of protective cardboard or wrapping paper to keep everything together and off the ground. You can also use small pillows, cushions, blankets, or towels that are not used for anything else.
Secure all items tightly and then cover them with some old sheets or other material that will provide extra cushioning and insulation from moisture and pests.
---
How To Pack A Mattress For Shipping
The first step is to take your mattress and clean it. This includes cleaning off any stains, washing the fabric, then vacuuming the surface of the bed. It's also recommended to use a moisture-proof dressing for the underside of your mattress to avoid damaging it from water damage.
Next, try using a thick layer of newspaper on top of your bedding set before loading up the rest. A newspaper will soak up and trap any excess liquid left behind by this process, leading to possible mold growth if not removed promptly or in time.
Once you're sure your mattress is secure and water-tight, it's time to start wrapping it up. For this, you'll need several items that can protect your mattress from the outside elements. Things like plastic wrap will help keep any moisture away from your bed while still allowing air to pass through so that everything inside stays dry.
Suppose you're using styrofoam or any other type of insulation for padding inside the box. In that case, it's recommended that you cover that first with several layers of plastic wrap and then add all of the heavier objects to the box before covering with more plastic wrap to stay dry.
---
FAQ
How Do You Wrap A Mattress For Moving?
If you are moving and need to transport your old mattress, you'll want to wrap it securely to avoid getting dirty. You can easily do this with a few extra sheets or blankets. All you need is to wrap sheets around the mattress and then put them in the storage bag for moving.
How Do You Compress A Mattress?
A mattress is a type of furniture that is used for sleeping. These items are often made from foam, latex, or other substances that are soft and easy to compress. There are different ways to compress a mattress, such as pressing down on the top part while releasing the air from the base part or squeezing one side first and then releasing it using your hip.
Can You Fold A Mattress?
It is impossible to fold a mattress because mattresses are not flexible. The only way to make it more compact when packing for moving is to vacuum-seal the mattress with a heavy-duty vacuum cleaner or something similar. Once done, you can try to fold it or roll it up in the proper shape.